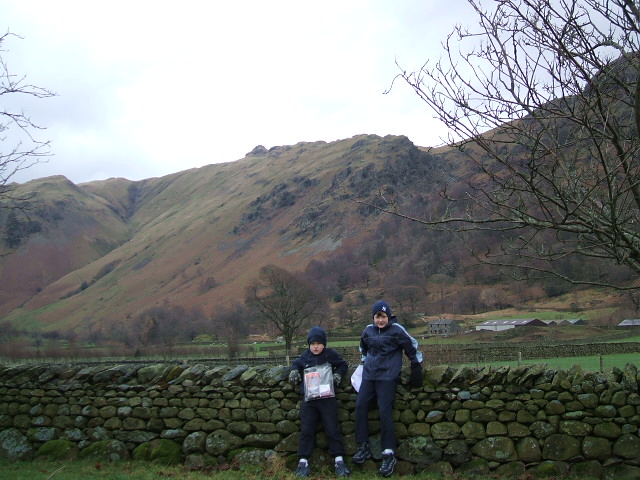 James and Rob ready for the off, with Angletarn north top behind.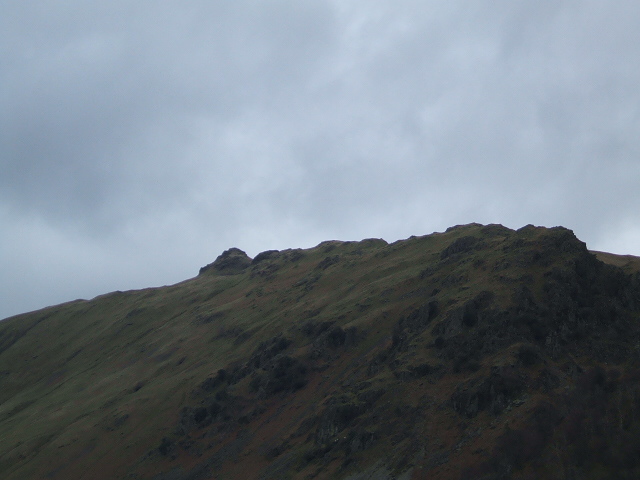 Close up of Angletarn pikes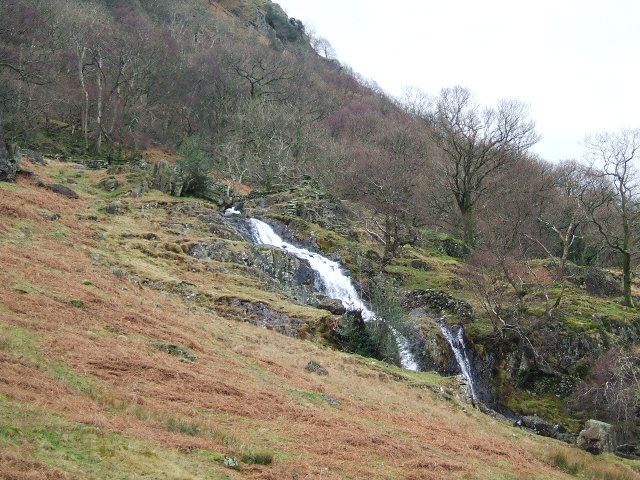 Angletarn beck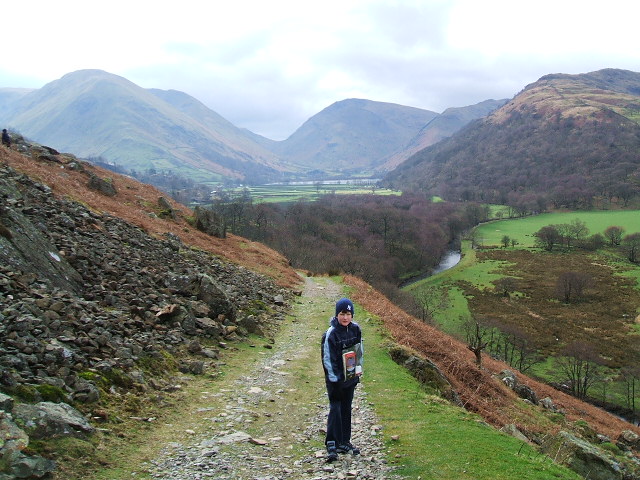 Looking back down the path with the cleft of the Kirkstone pass dividing Caudale moor (L) from Middle Dodd /Red Screes on the right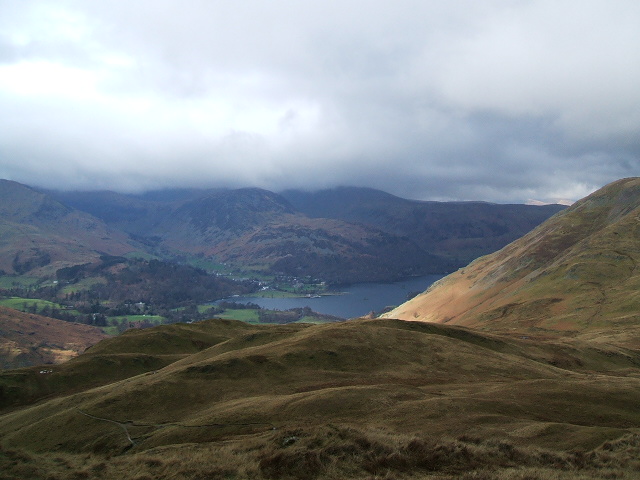 Ullswater from Angletarn pikes north top
The boys add to the cairn.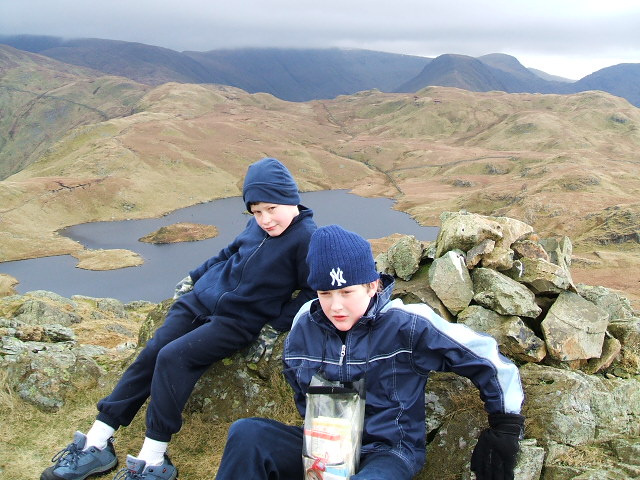 On Angletarn pikes south top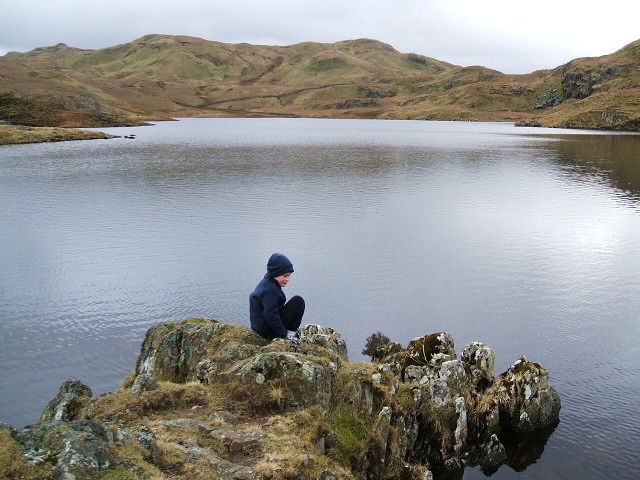 Even James thought it was a bit cold for a paddle today. Camera battery went flat again so no pictures of our climb round to Brock crags and the very steep descent back to Hartsop.
Other walks in this area