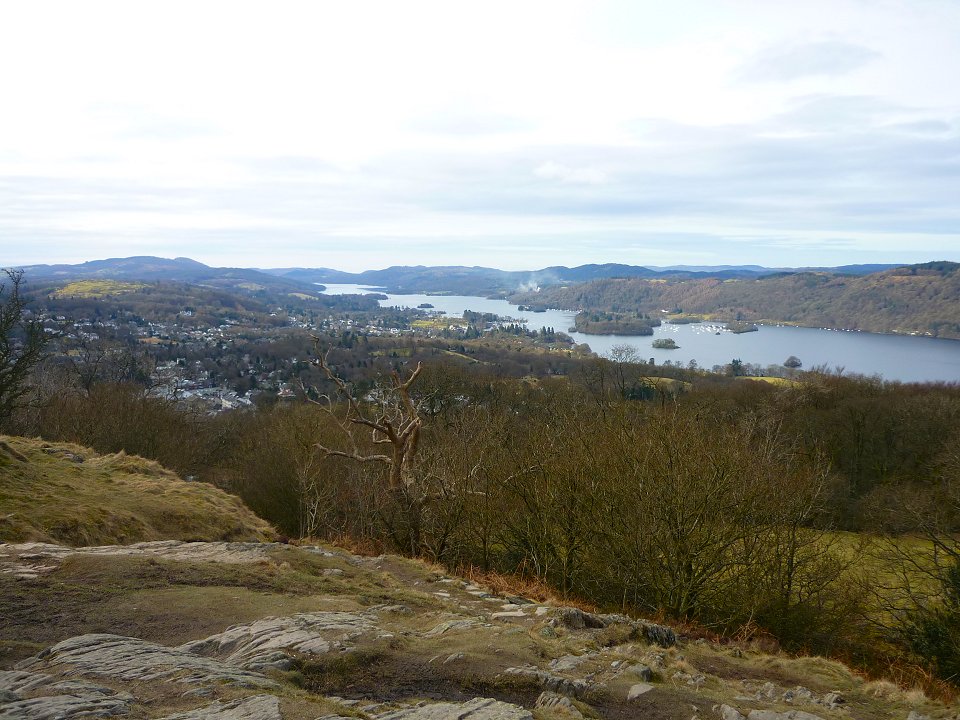 Windermere from Orrest Head..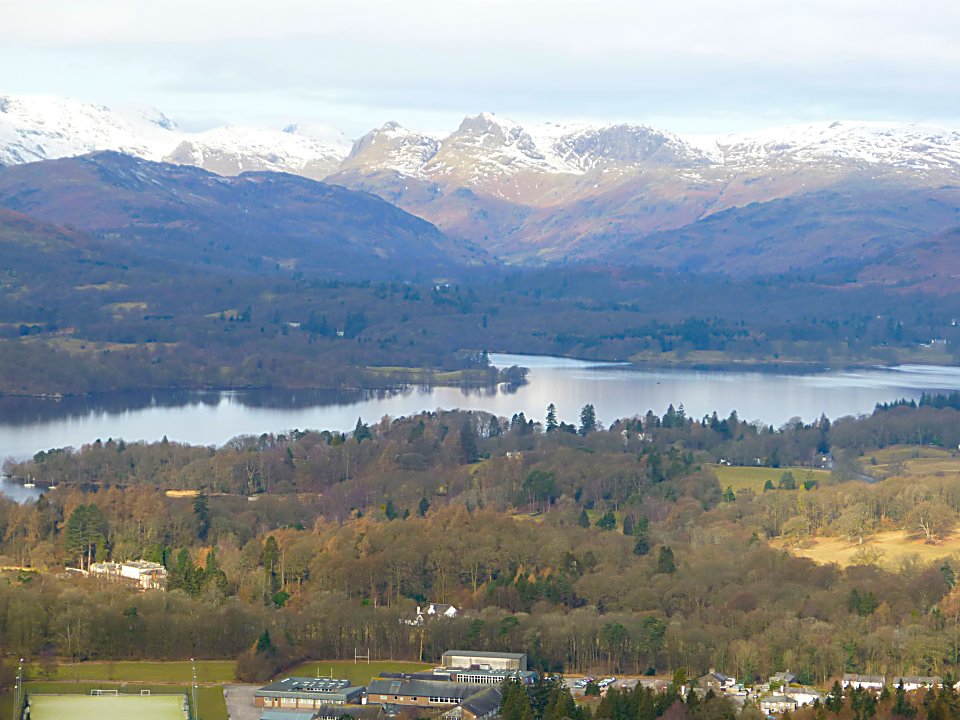 Zooming in on the Langdale Pikes.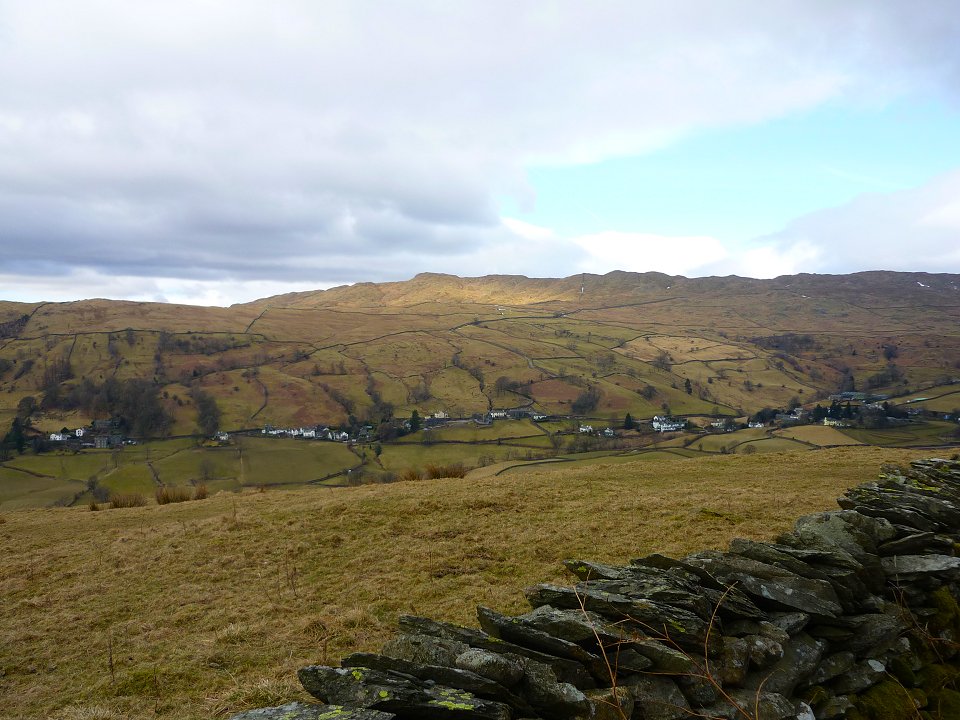 Wansfell from Garburn Road.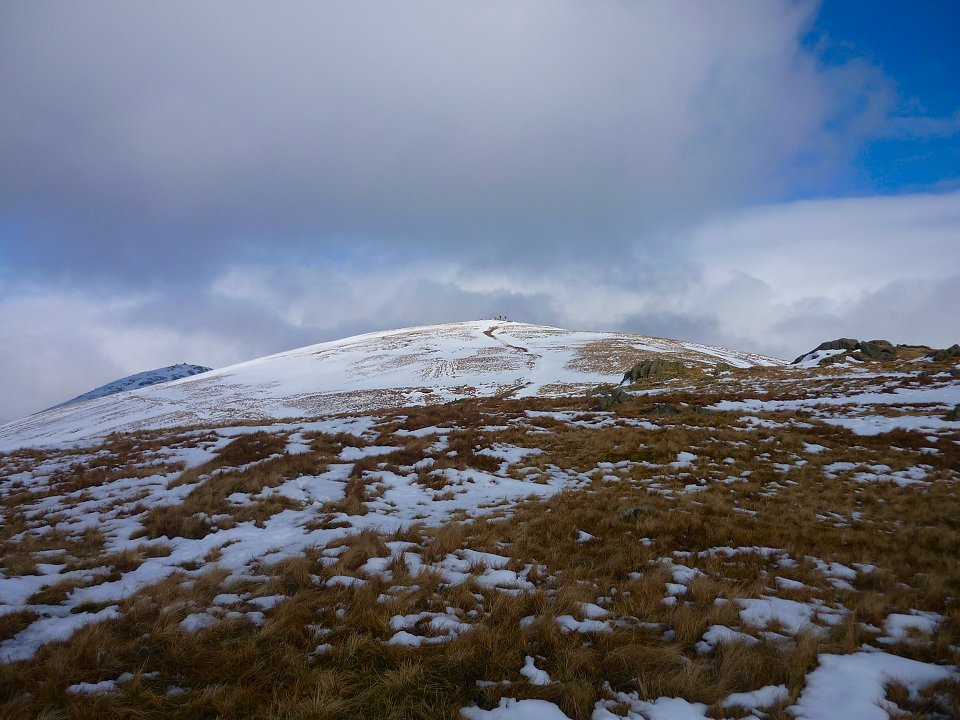 Looking up to Yoke from the top of the Garburn Road.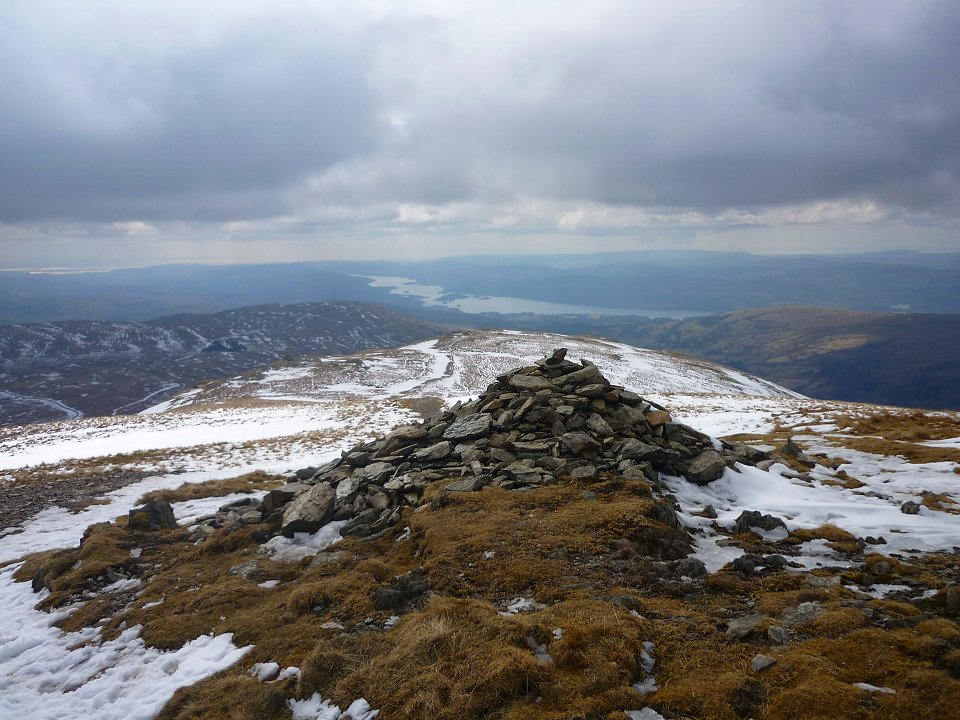 Windermere again this time from the top of Yoke.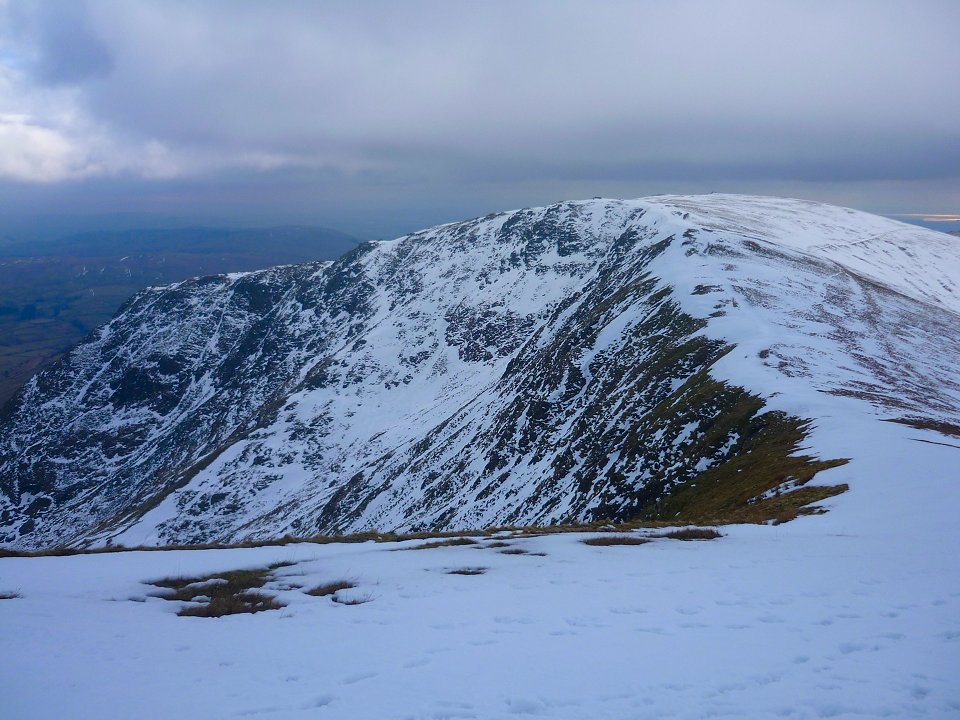 Looking back to Yoke from the climb to Ill Bell. It was Micro-Spike time again and they again proved brilliant both ascending and descending the snow and ice covered paths.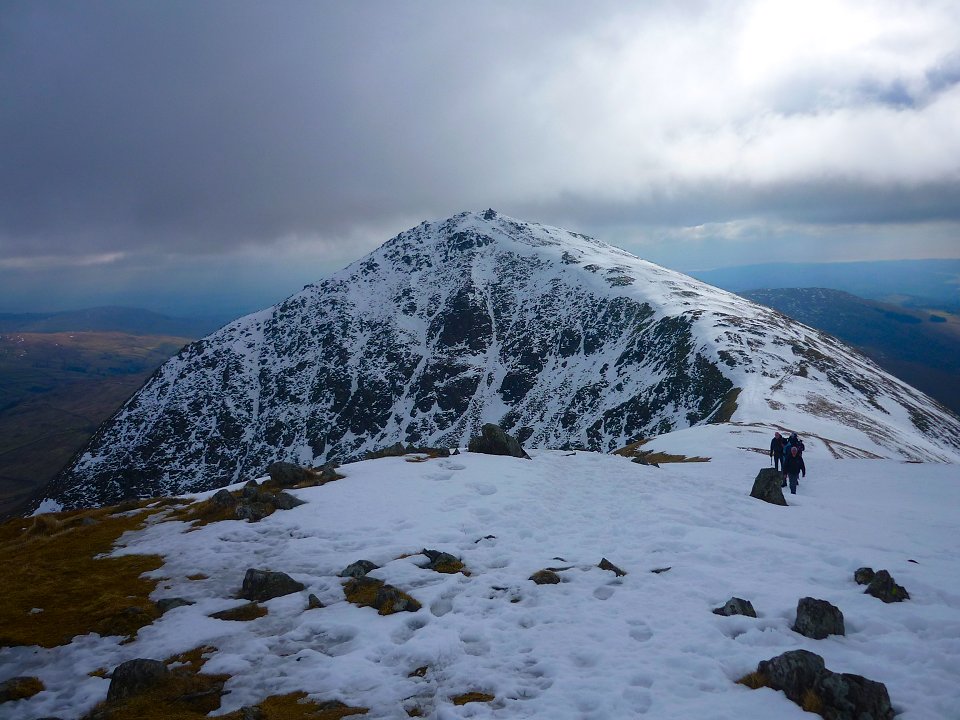 Looking back to Ill Bell on the climb to Froswick.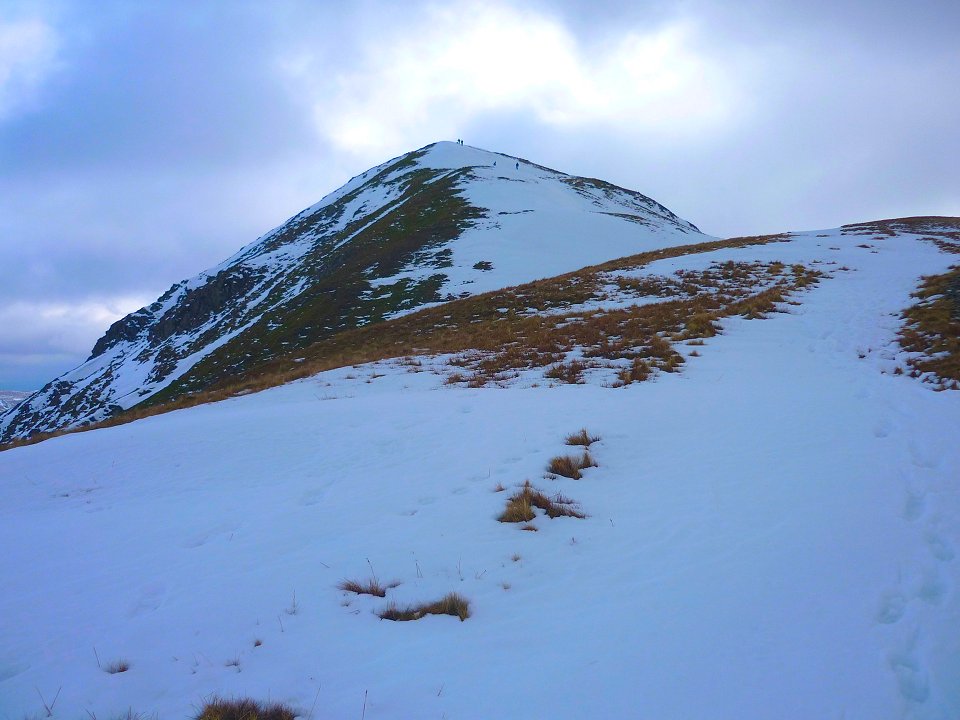 And looking back to Froswick from the route to Thornwaite Crag.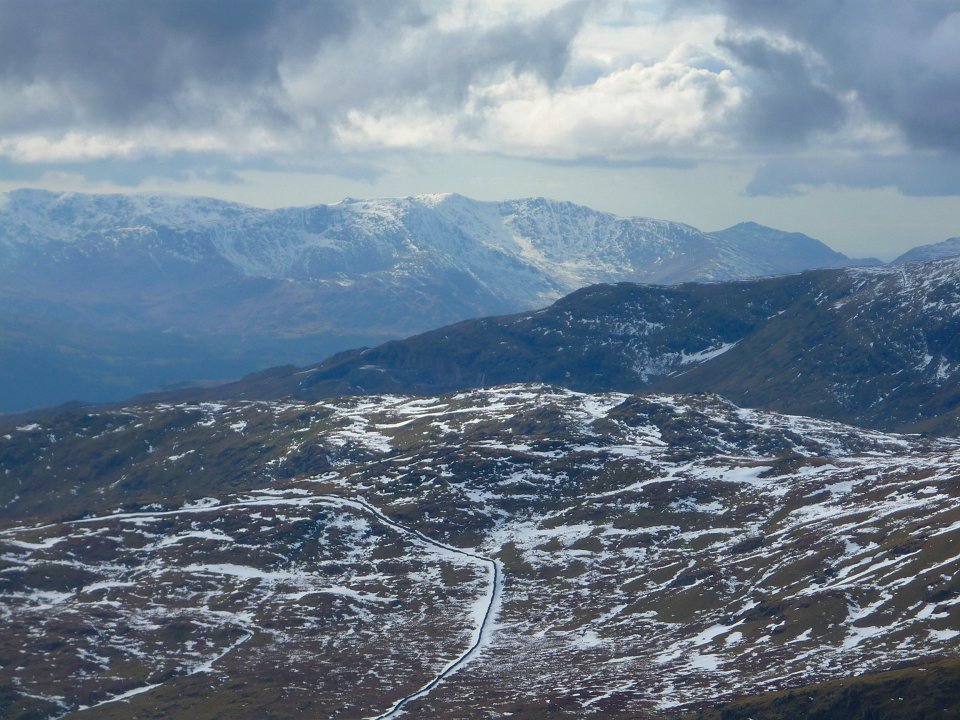 The view North West over to the Helvellyn Fells from Thornwaite Crag.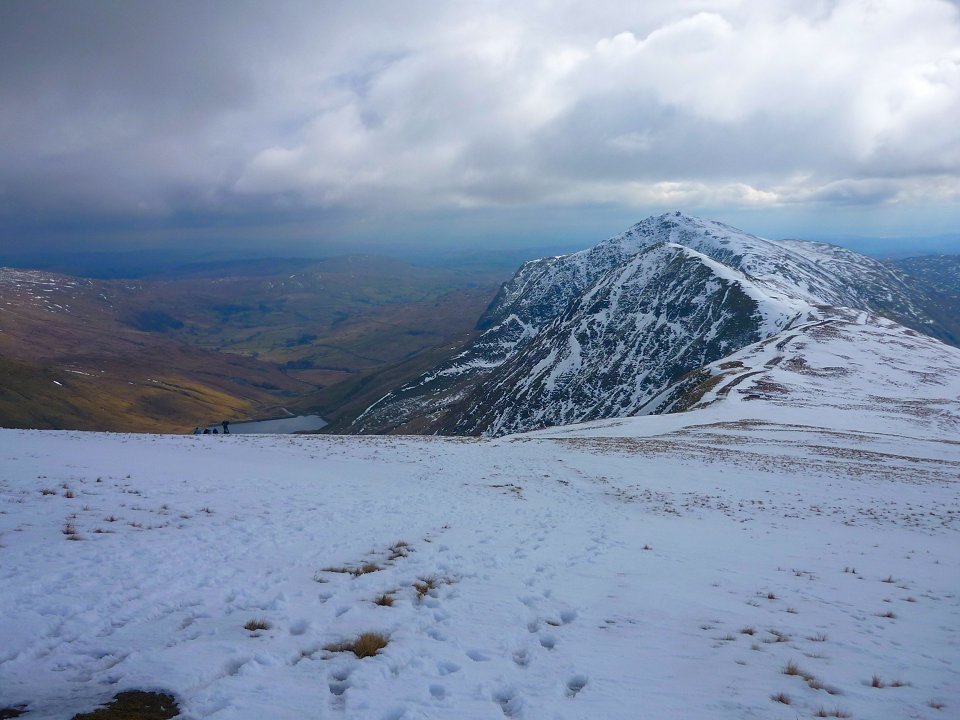 Looking back at Froswick, Ill Bell and Yoke with a glimpse of Kentmere reservoir.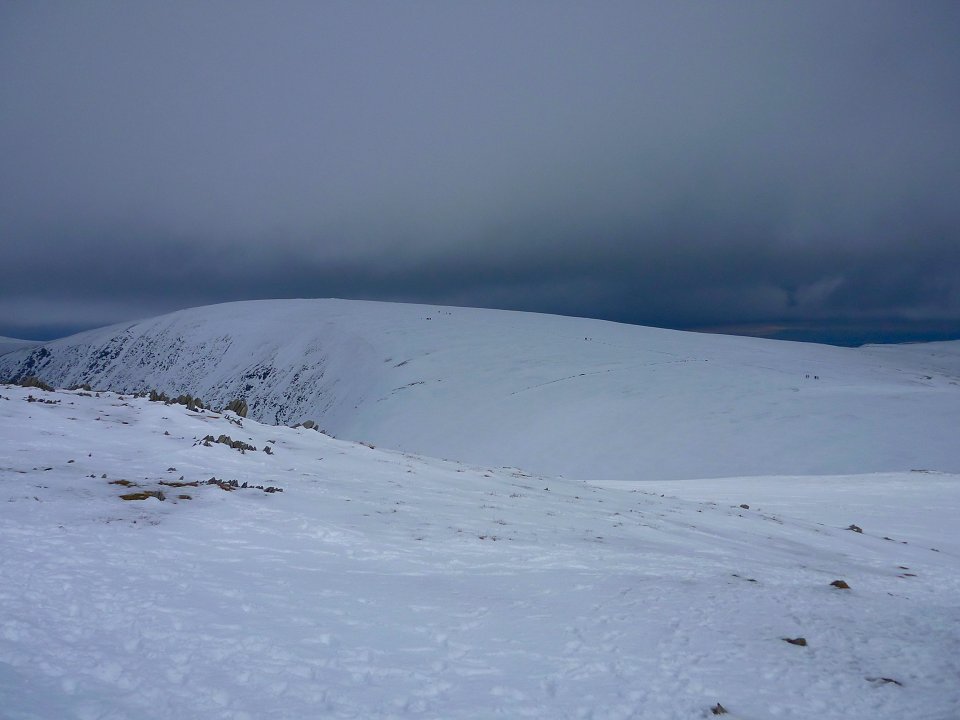 The weather over High Street doesn't look very promising.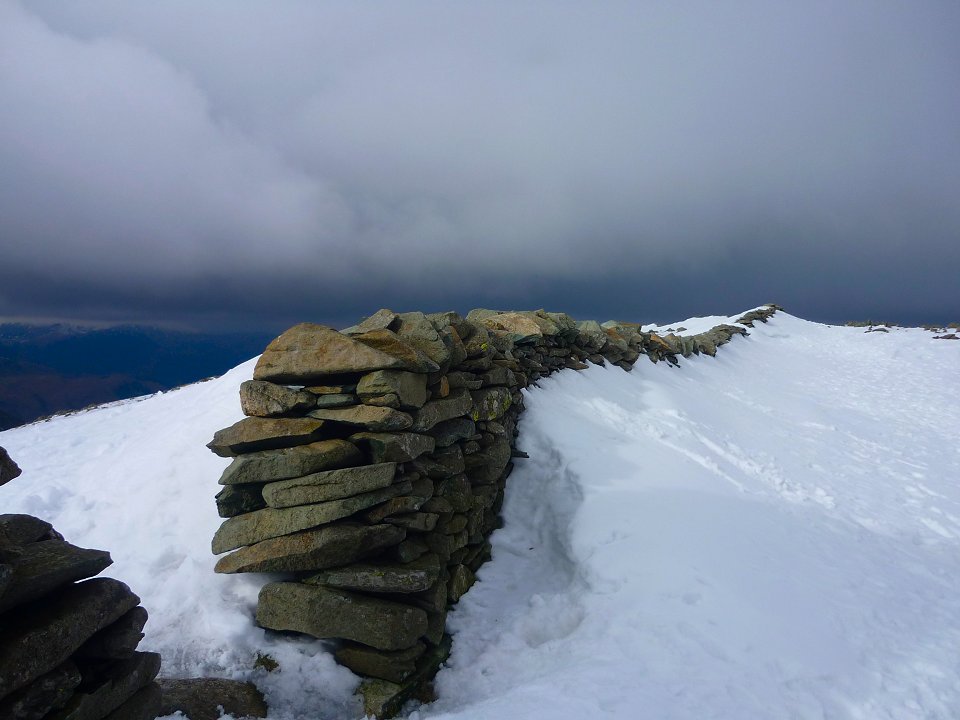 Not much shelter to be had from the wall on Thornwaite Crag.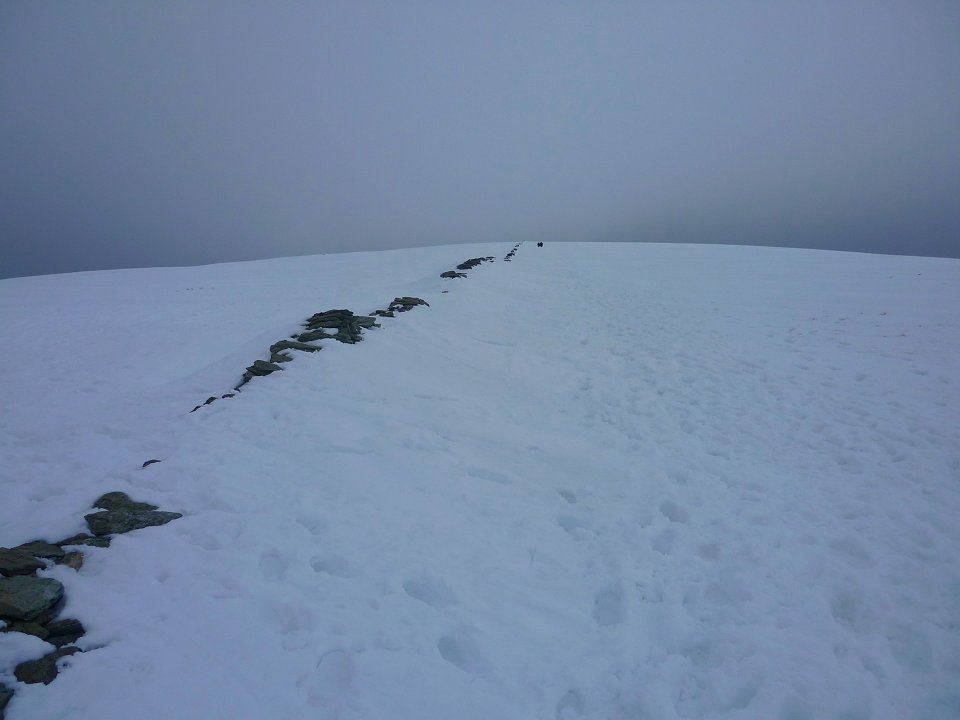 I was glad of the wall on High Street though, as visibility dropped to zero.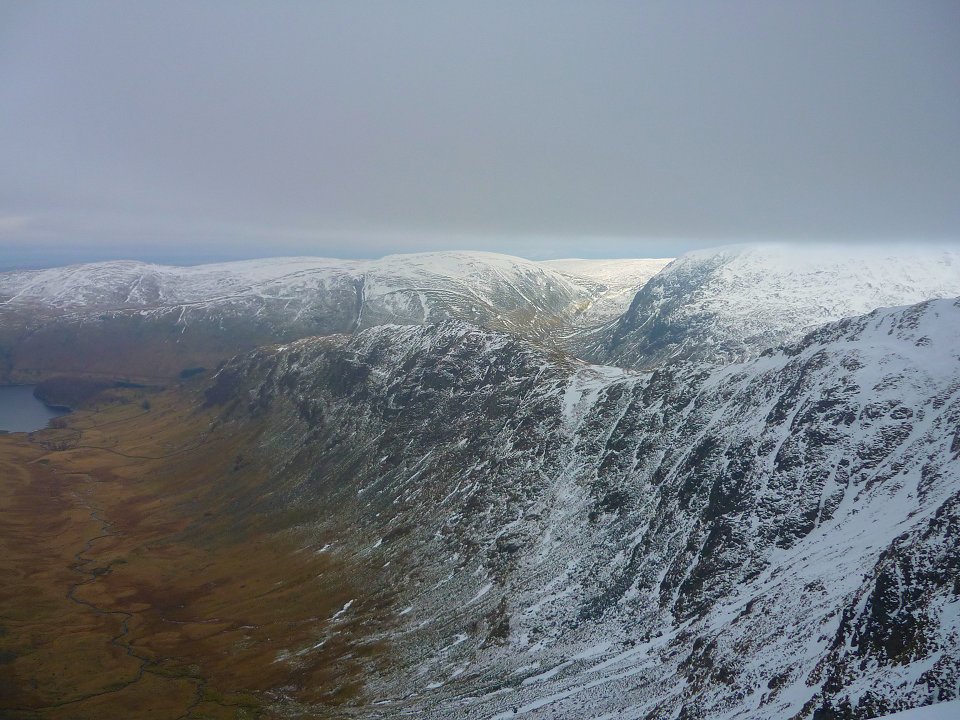 I soon left the clag behind as I dropped down from High Street and I got a view over the Long Stile ridge to the Far Eastern fells beyond.
Looking back up to Thornwaite Crag from The Knott.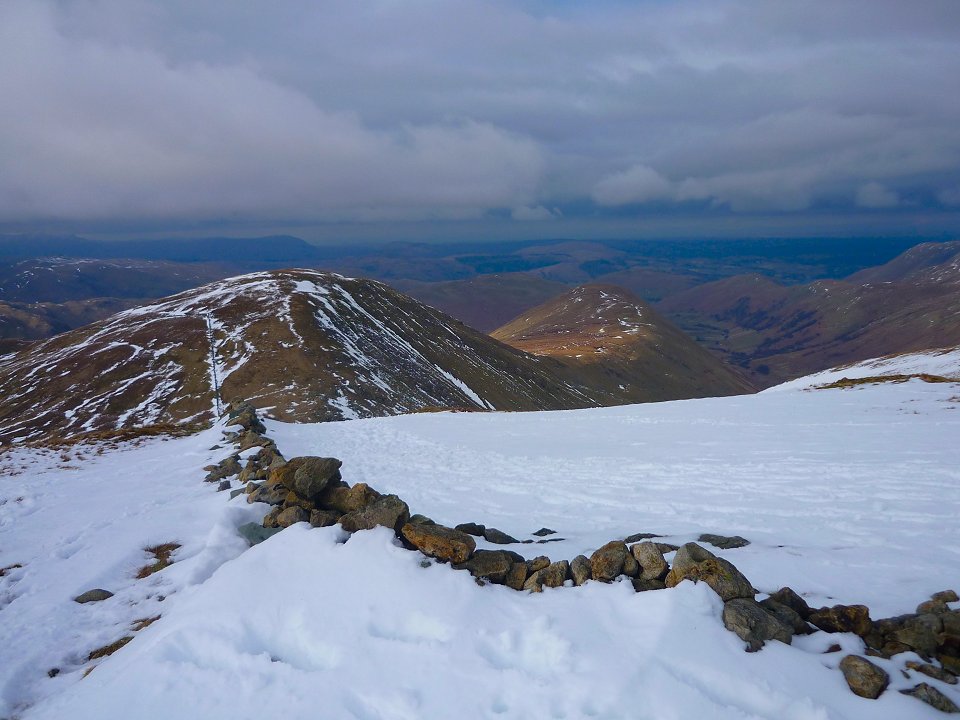 Rest Dodd and The Nab from the top of the steep descent of The Knott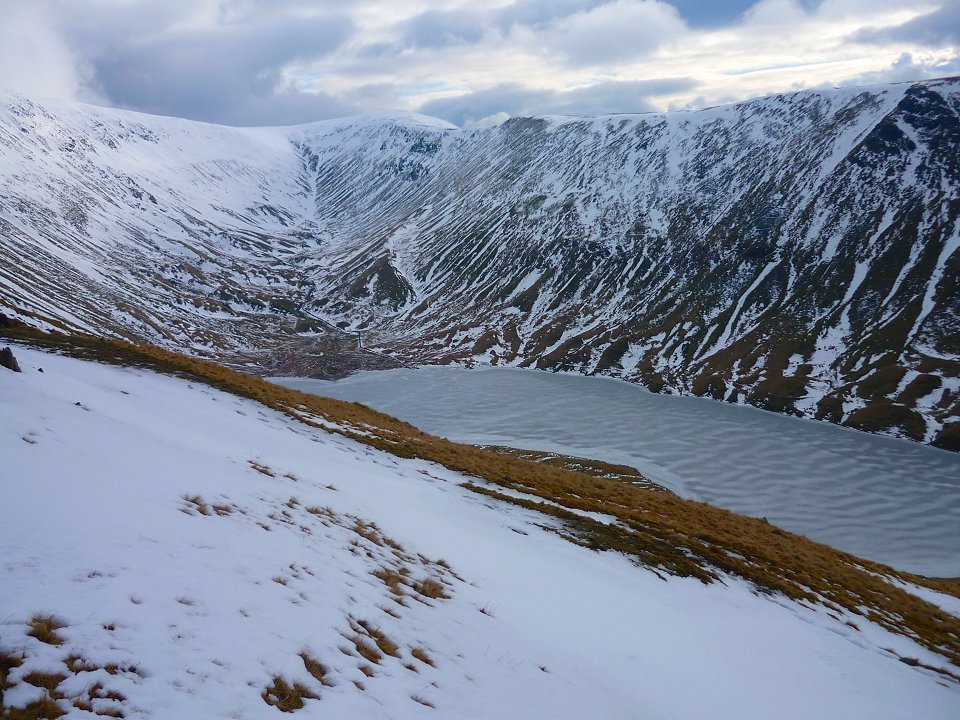 A frozen Hayeswater.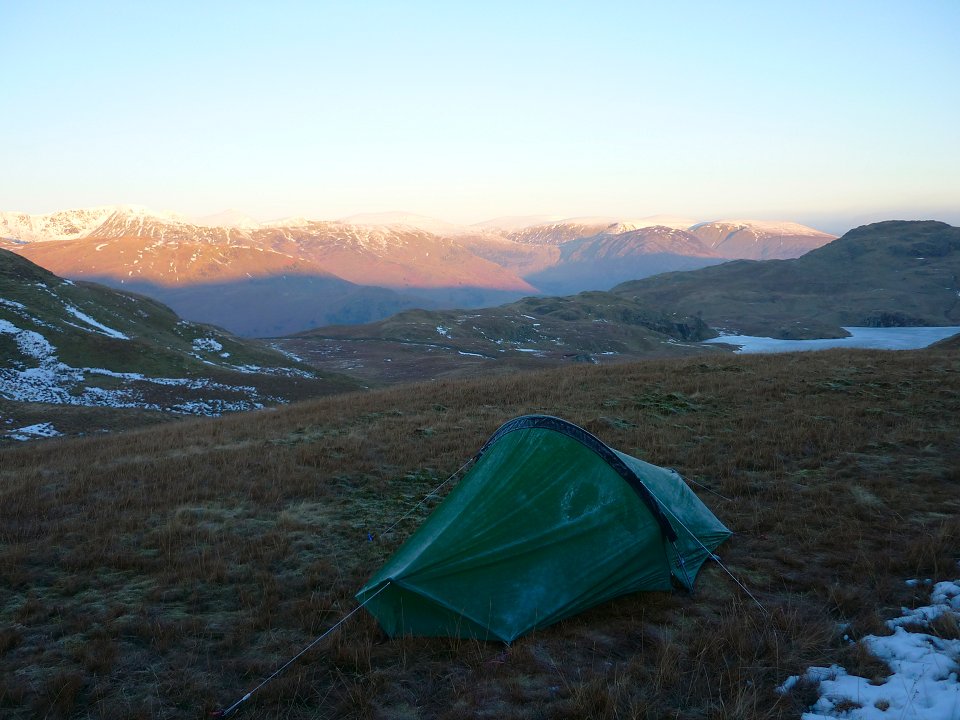 After a very chilly ( and gloriously clear) night the sun lights up the Helvellyn fells.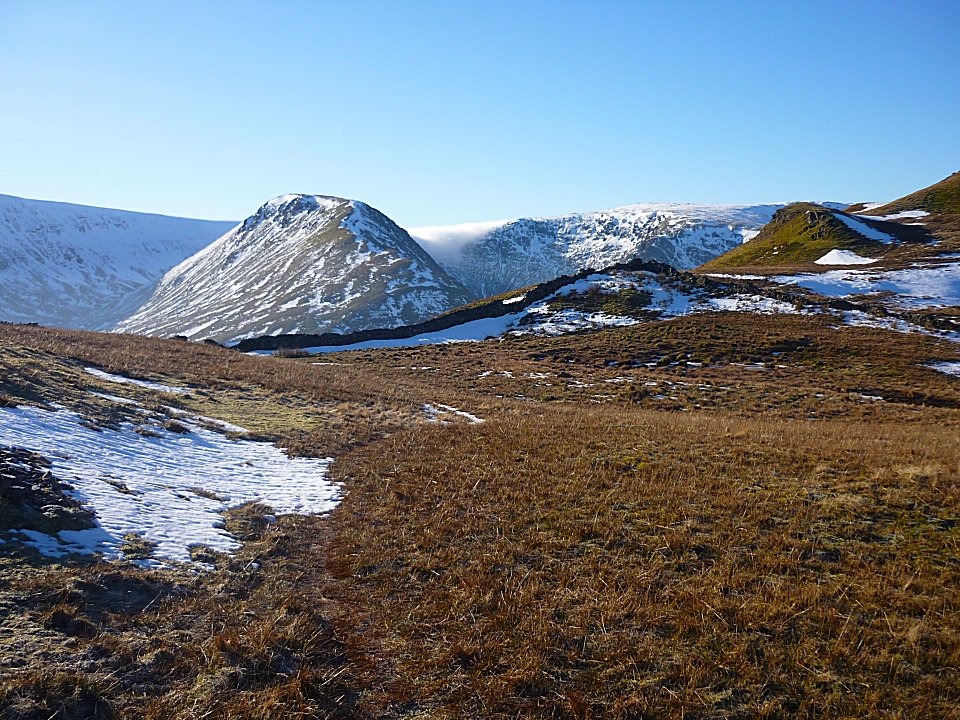 The view in the other direction towards Gray Crag. After I had thawed my boots out which had frozen solid I set of for Brock Crags.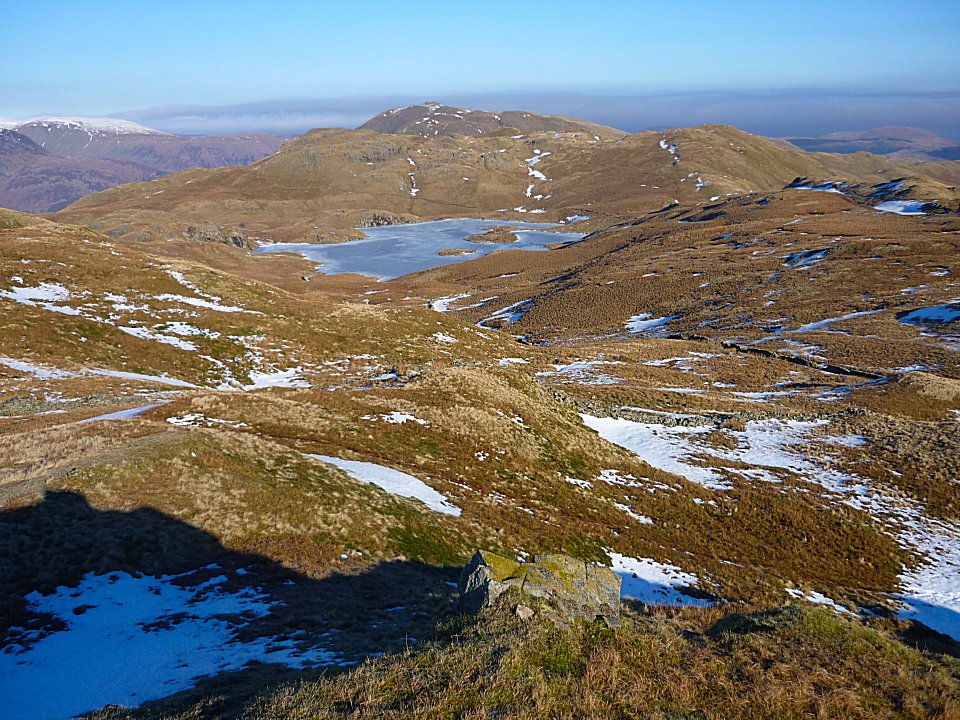 Angle Tarn from Brock Crags.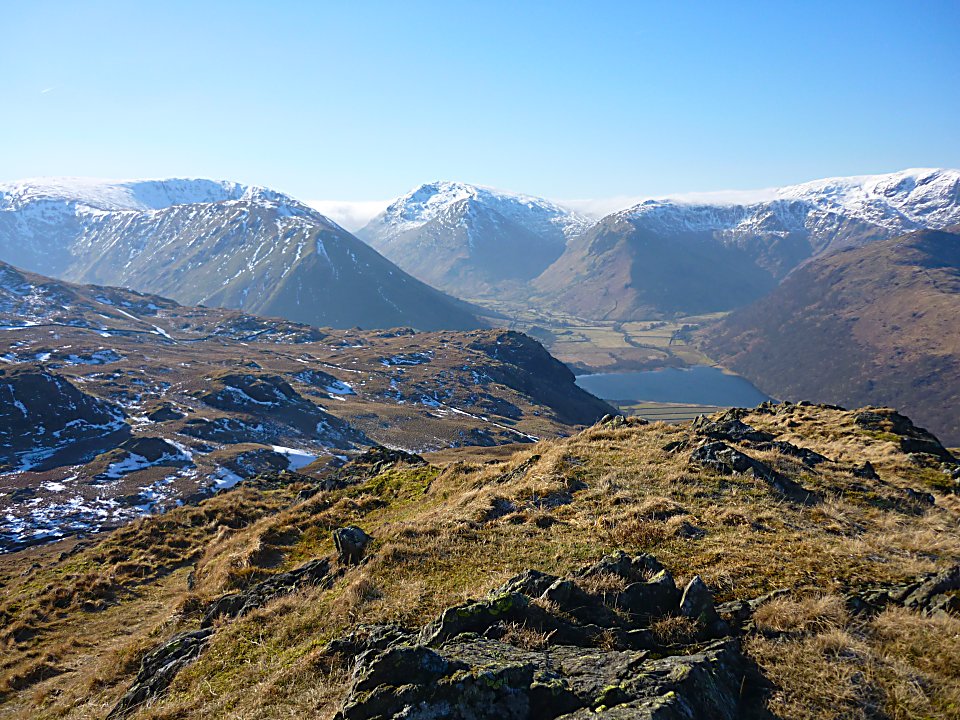 Brothers Water and the fells round the head of the valley.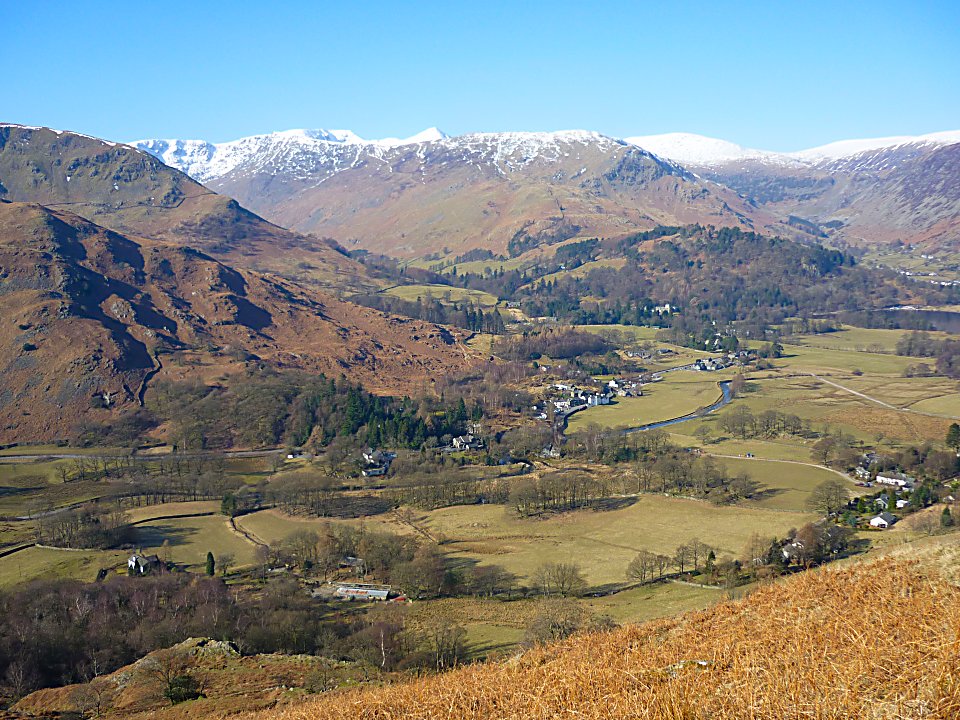 Patterdale village with Helvellyn and the pointed top of Catstycam behind.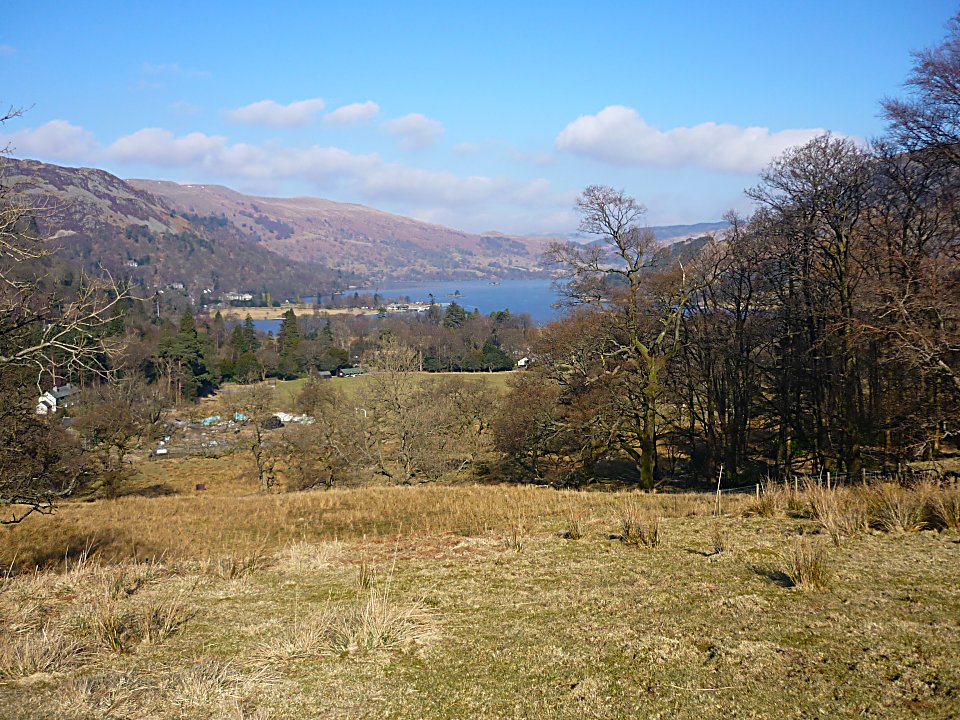 Ullswater from the path to Grisedale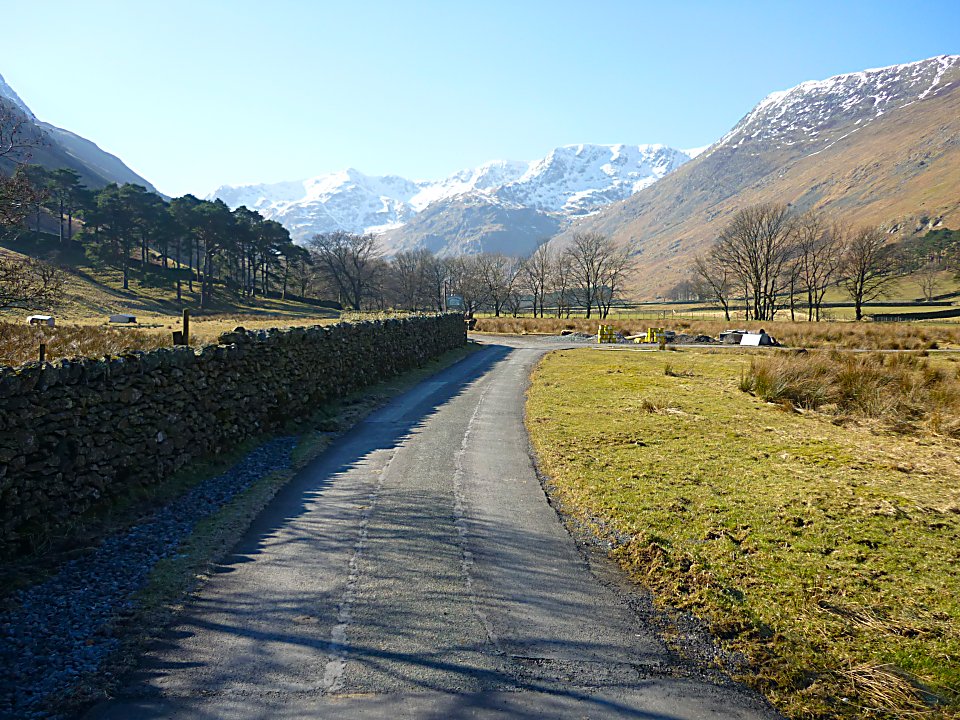 Dollywagon Pike on the left and Nethermost Pike on the right from the track near Braesteads.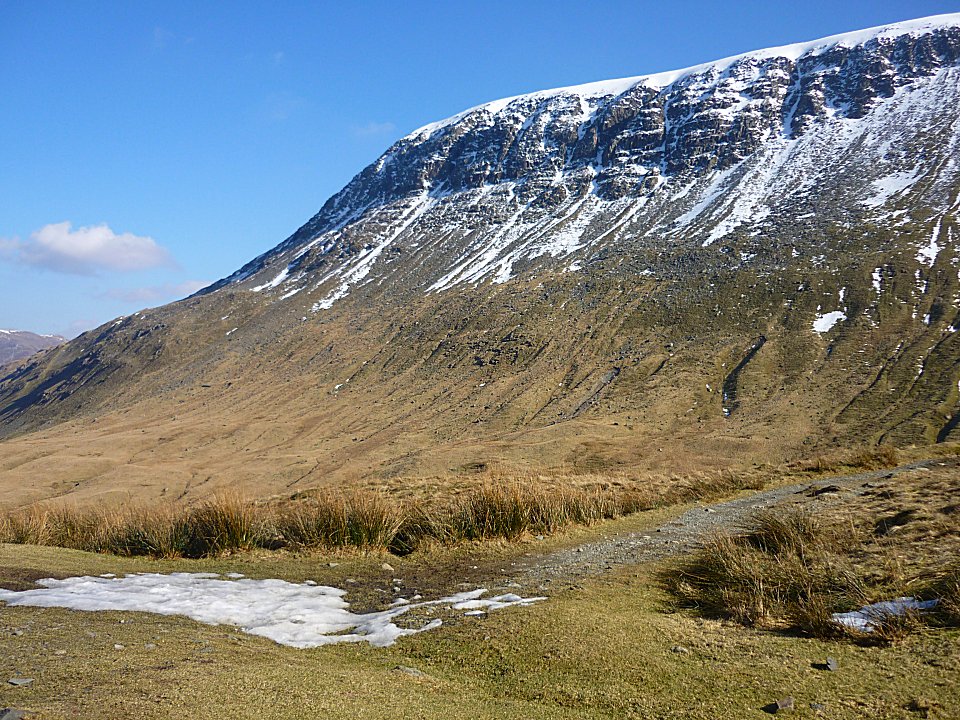 The crags of St. Sunday Crag.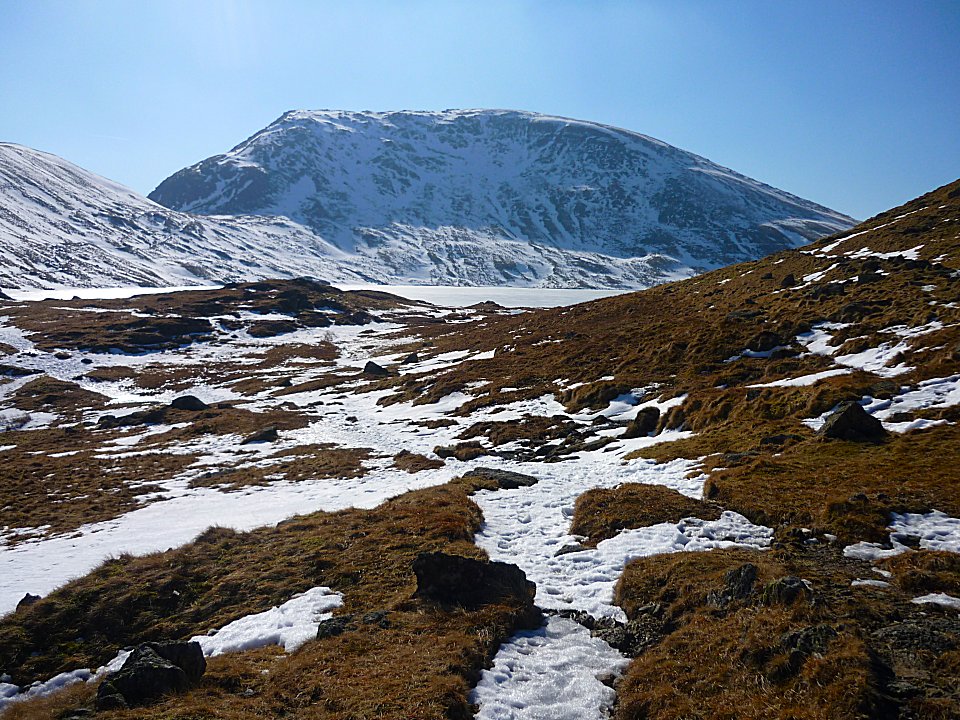 Seat Sandal towers over Grisedale Tarn.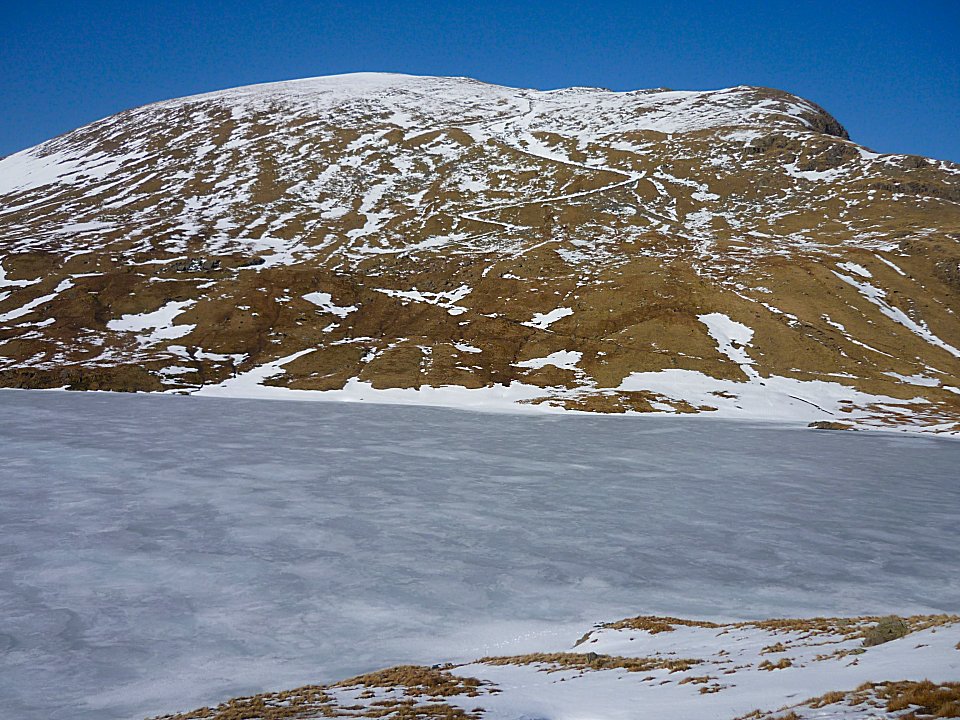 The Dollywagon zig-zags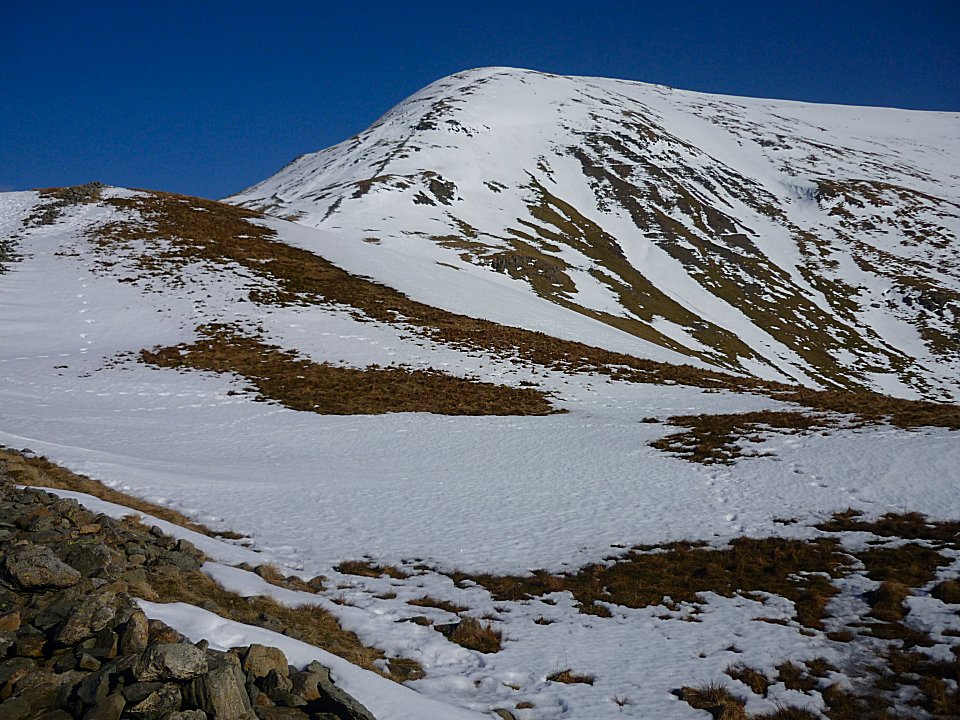 Fairfield from Grisedale Hause.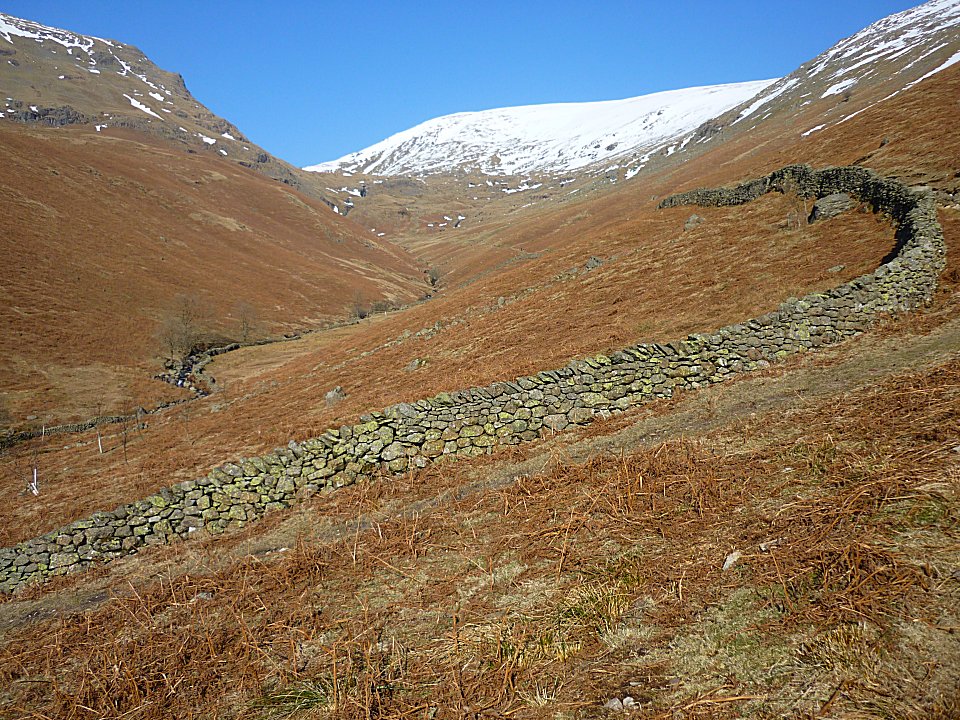 Looking back up the valley on my way down to the A591 where I caught the 555 back to the train station.