WWW.KARLSWALKS.CO.UK
PICTURES AND TRIP REPORTS FROM MY WALKS IN THE ENGLISH LAKE DISTRICT
---
Beda Fell and Place Fell
31st January 2016
Route. Marindale new church - St. Martin's church - Winter Crag - Beda Fell - above Boredale Hause - Place Fell - Low Moss - Sleet Fell - Bridge End - Hallin Bank - Hause Farm - new church
(about 8 miles 2700 ft ascent
A couple of fells that I have never walked in one round today.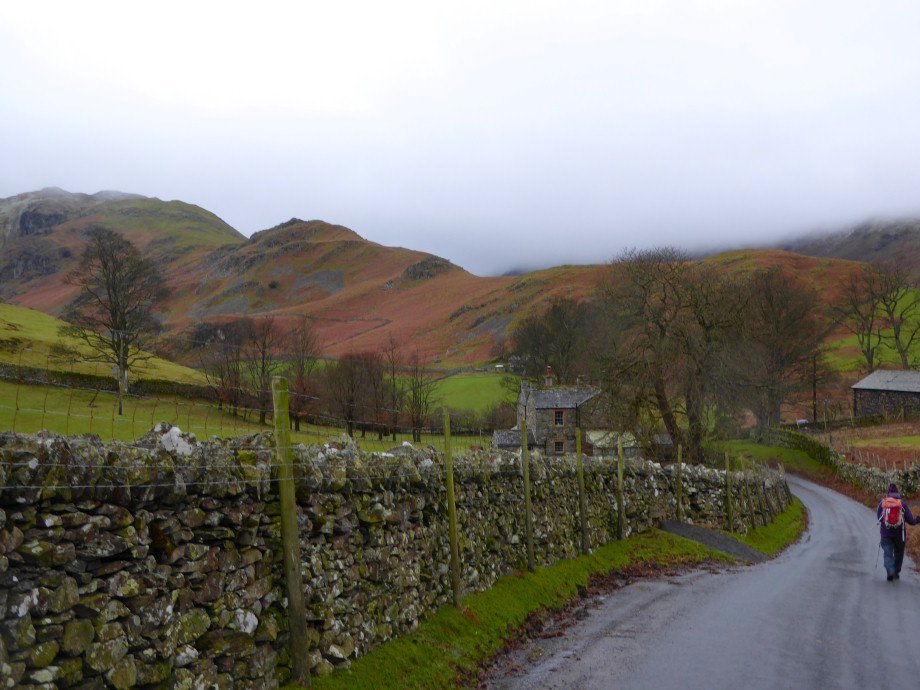 We parked at the new church and walked down the road, the ridge of Beda Fell ahead.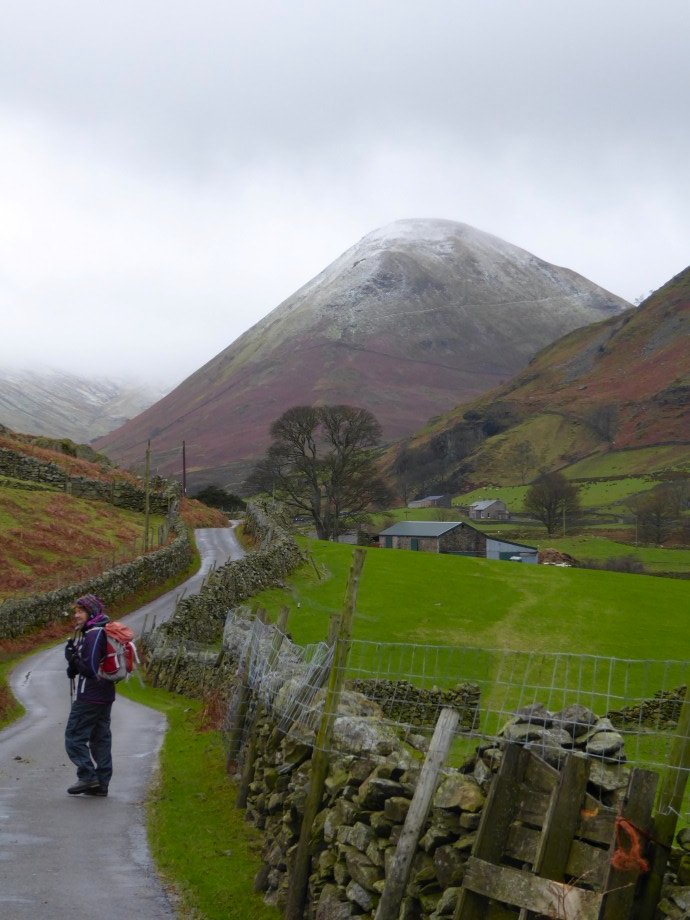 The Nab towers over Howe Grain.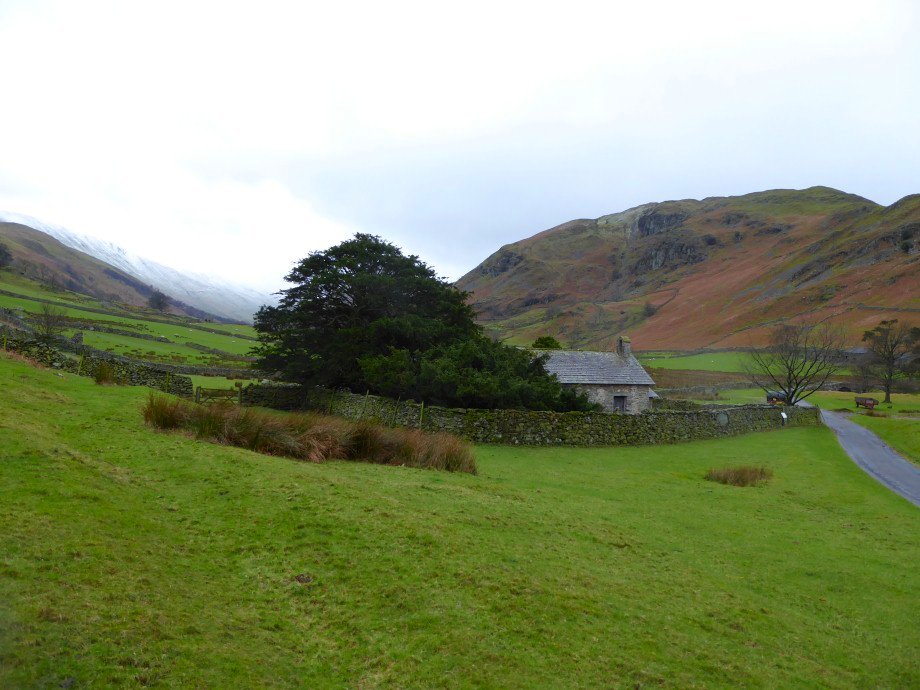 Beda Fell above the Church of St Martin's.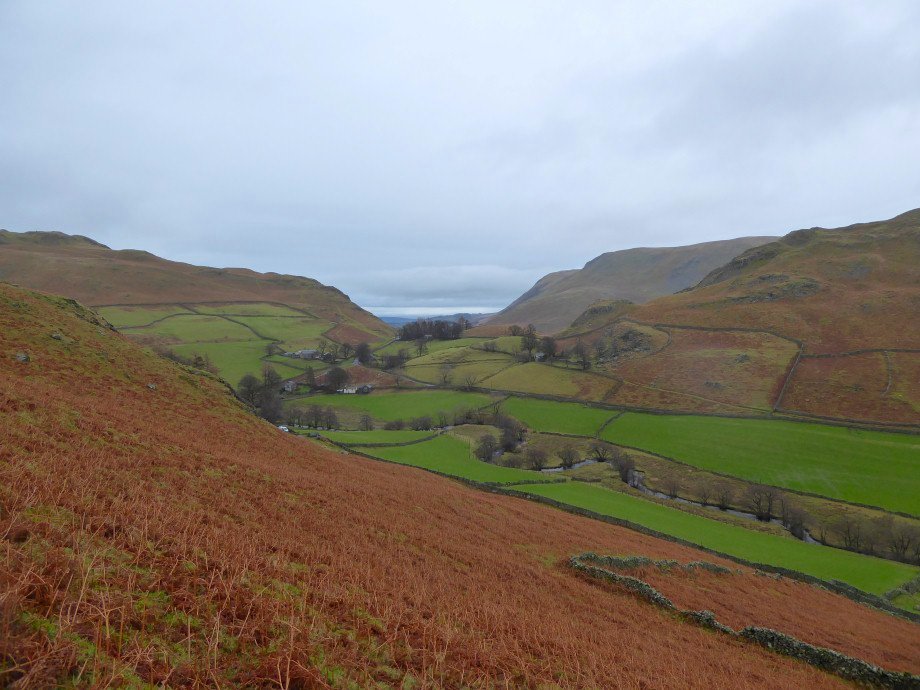 Just past the church there is a sign for a path to Boredale which doubles back and climbs Winter Crag. Lovely view back over Martindale.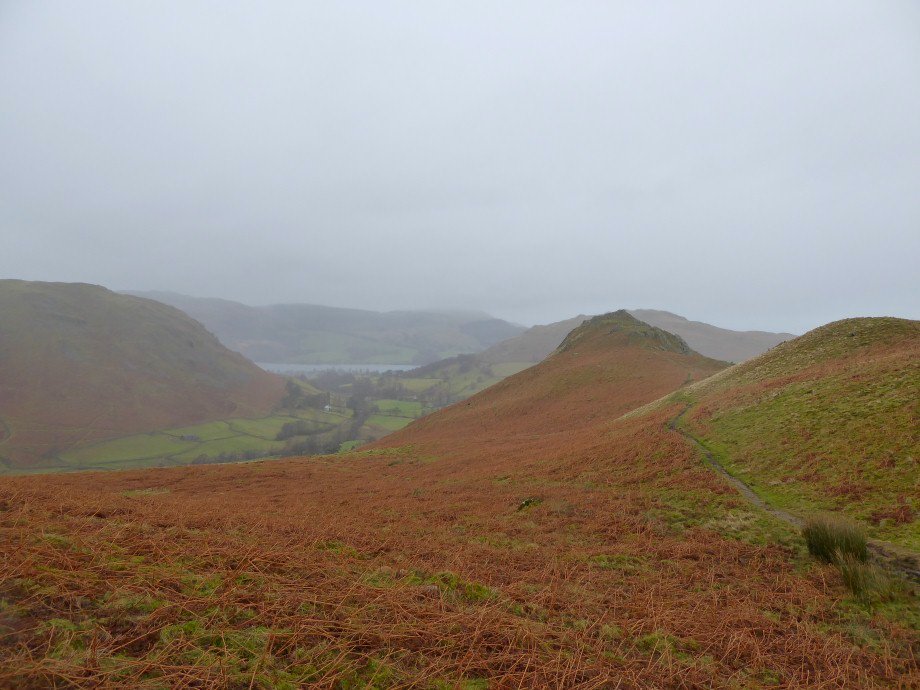 Looking back to Winter Crag from the climb to Beda Head.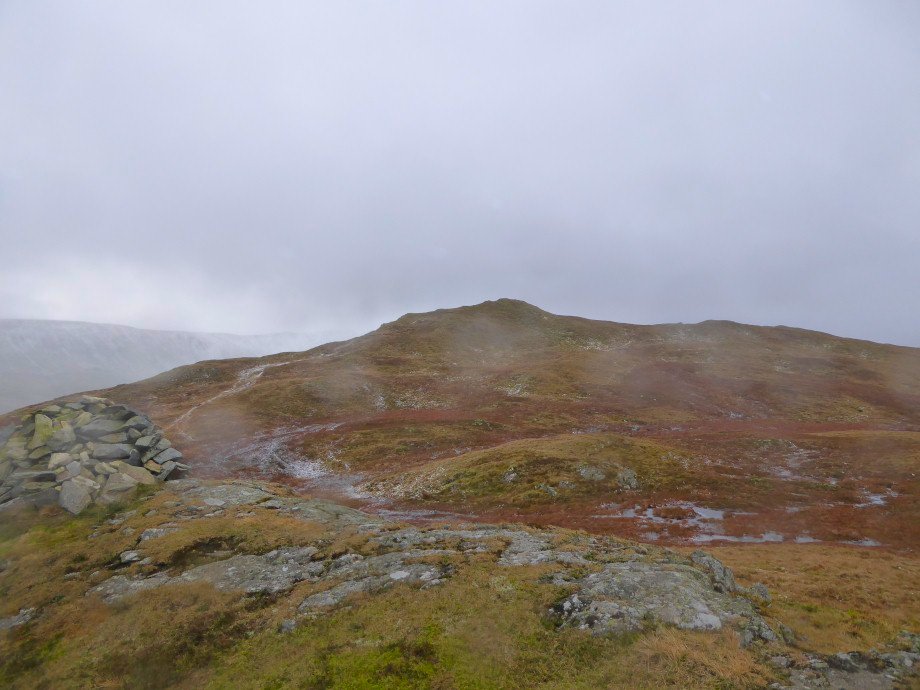 The top seen from the large cairn above Low Brock Crags.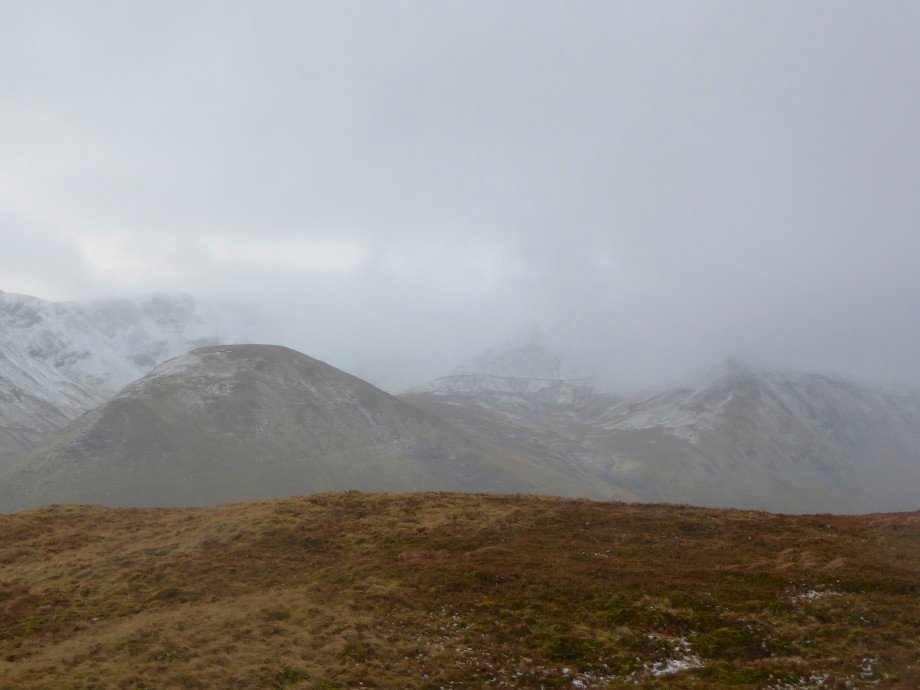 The Nab is clear but Rest Dodd above right and Rampsgill Head behind are in cloud.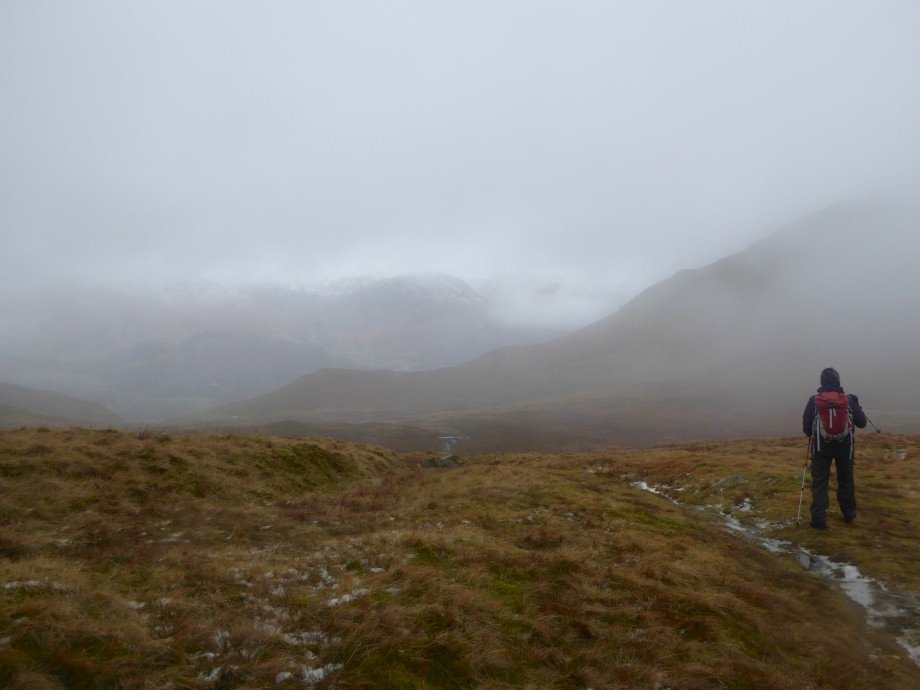 Dropping down towards Boredale Hause now. A fairly clear path appears cutting across the head of Boredale so saving any re ascent to the Place Fell path.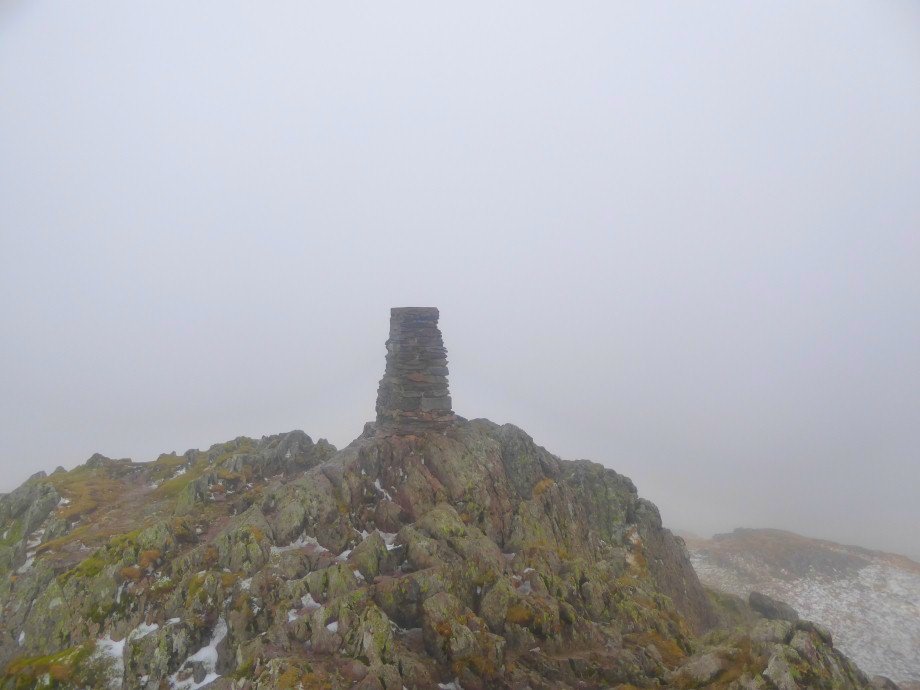 After plodding up the switch backs of the manufactured path we eventually reach Place Fell summit.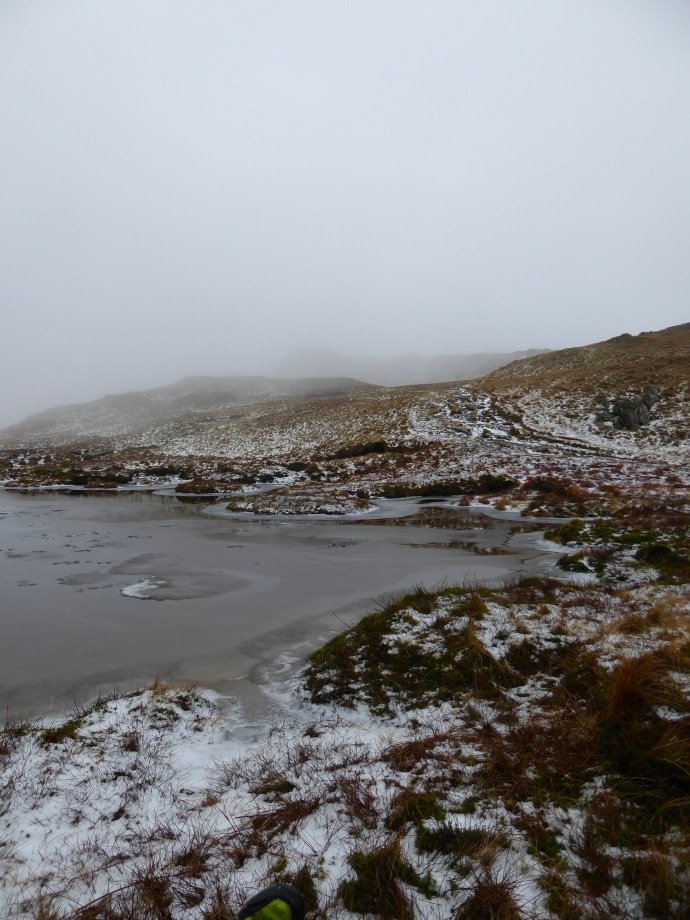 Looking back to the top from Place Fell tarn.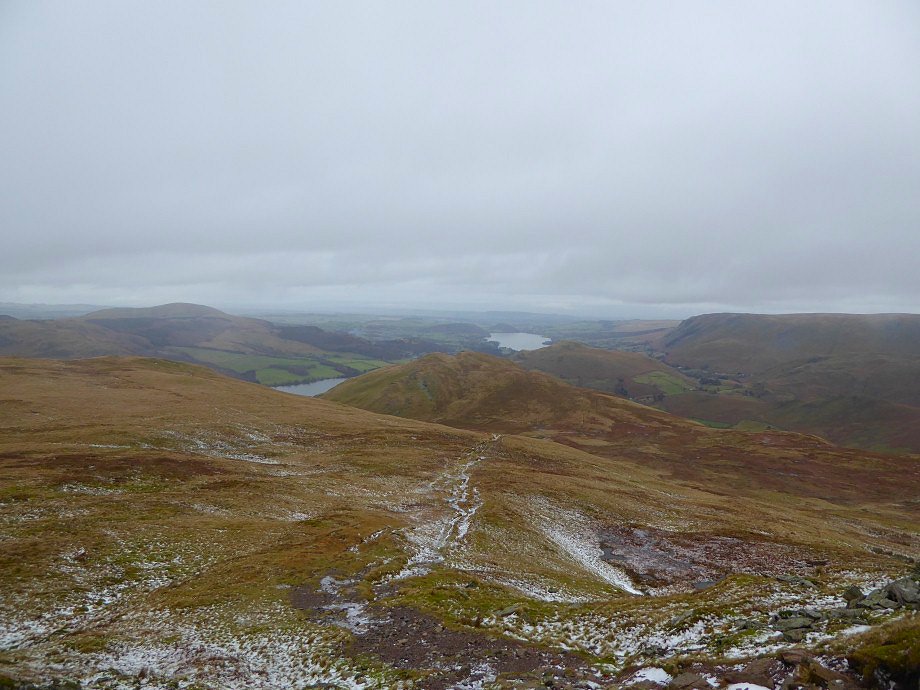 The views to the north have been the clearest all day and they still are as we get to see High Dodd, Hallin Fell, and the end of the High Street ridge to the right with the foot of Ullswater beyond.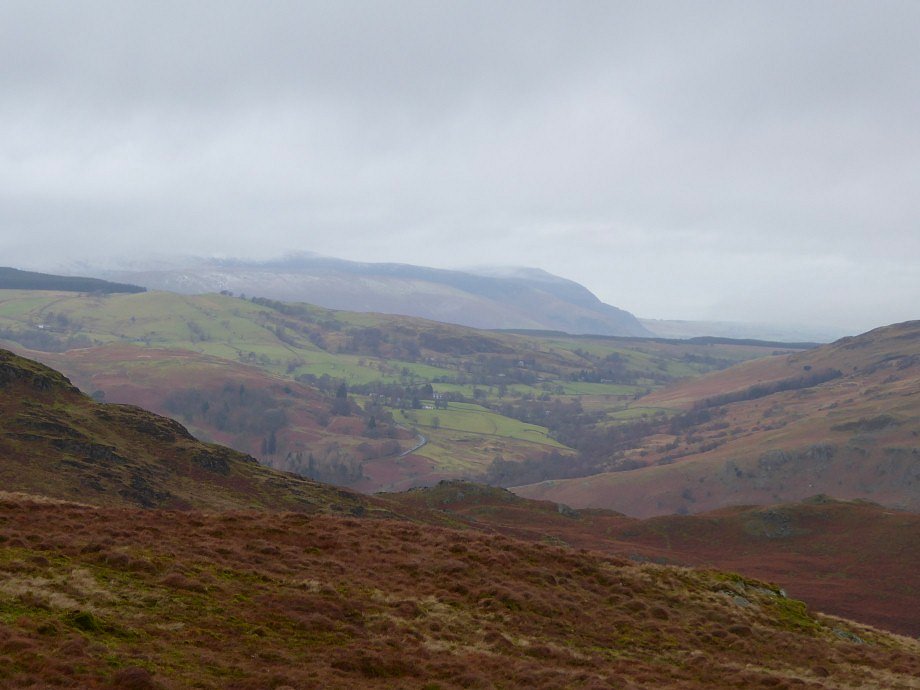 Clough Head in the distance over Matterdale.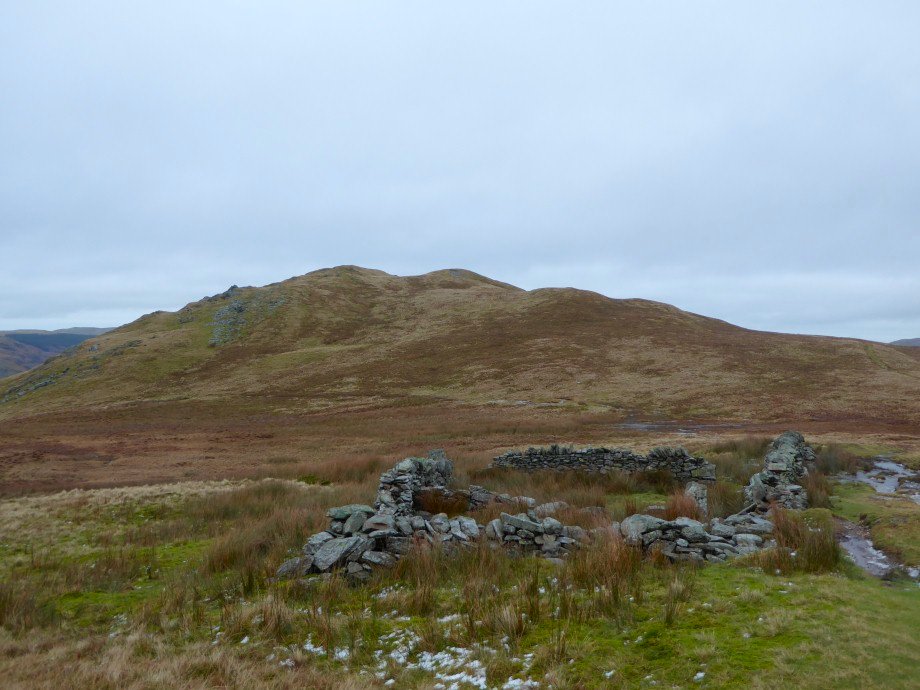 High Dodd from the sheepfold at Low Moss.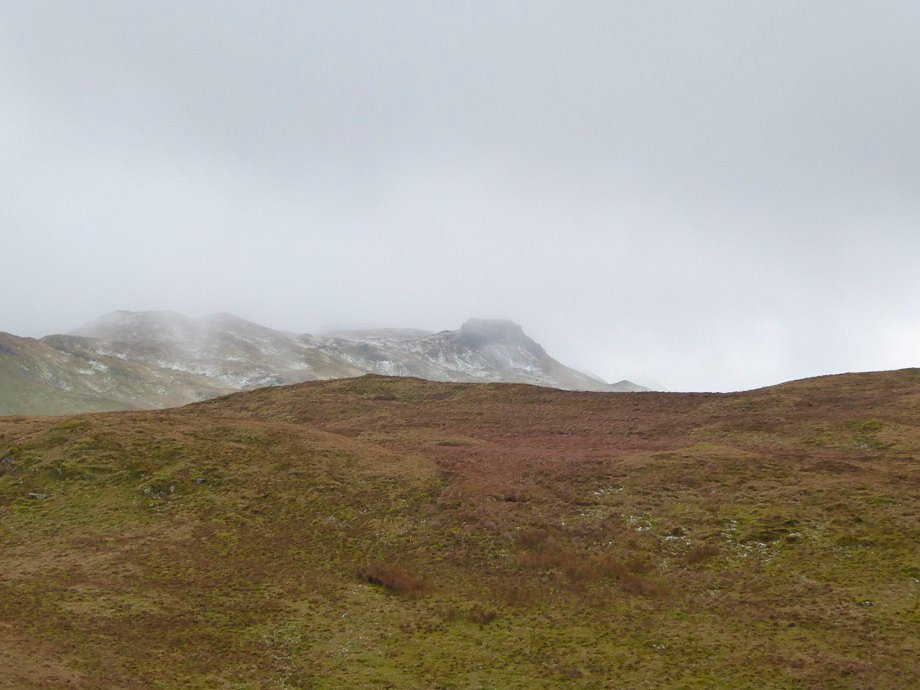 Looking back along Place Fell I think the flat top on the right is Angletarn Pikes north top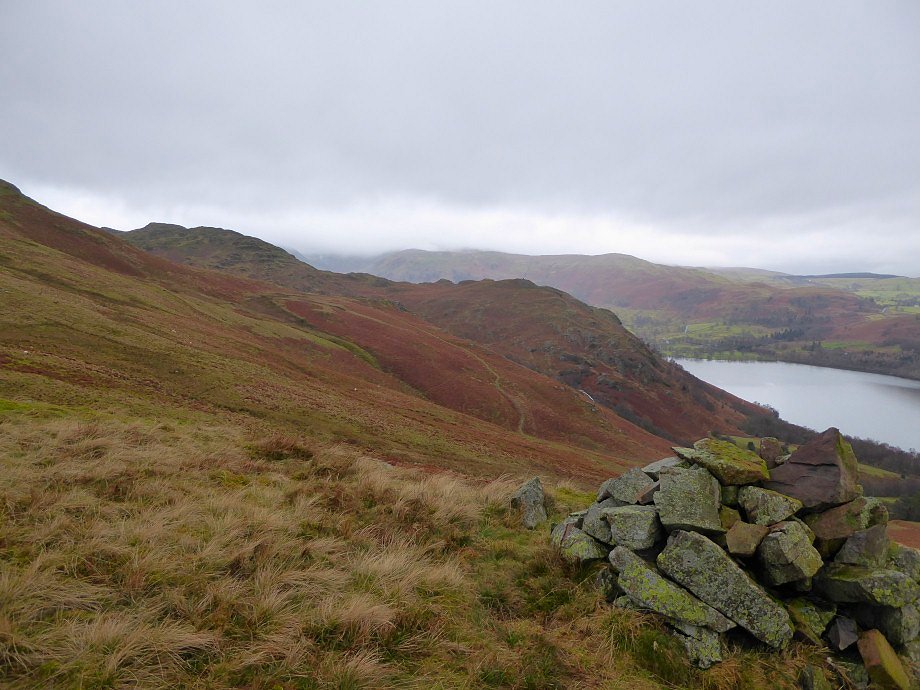 On Sleet Fell looking over to Low Birk Fell and Kilbert How. These little Birketts were climbed in a memorable walk in 2012 and are a classic example of lovely fells that sometimes are neglected when "doing" the Wainwrights.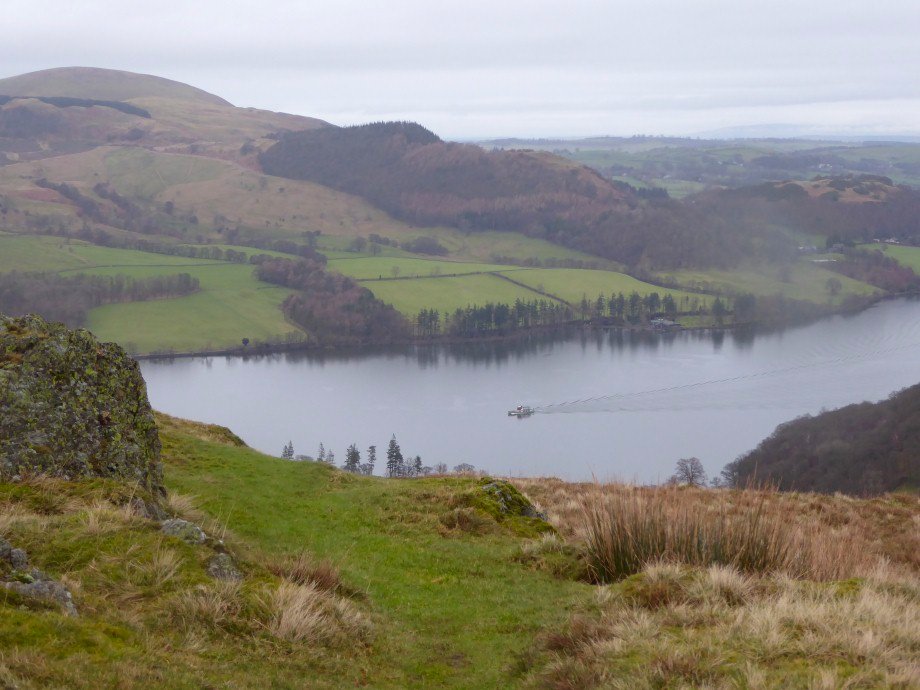 The ferry making it's way along Ullswater.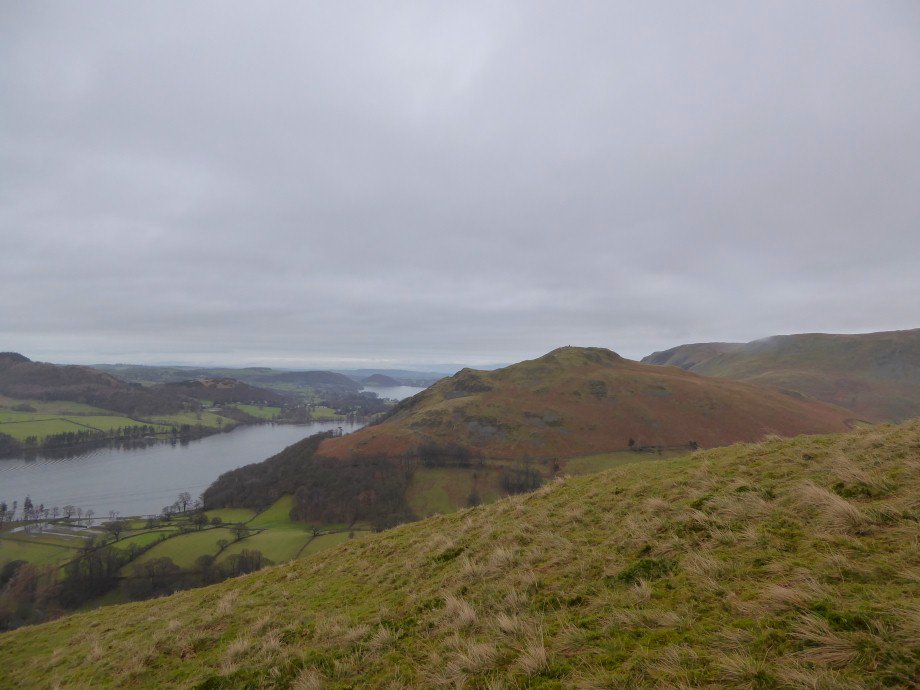 Hallin Fell from the top of the steep descent from Place Fell.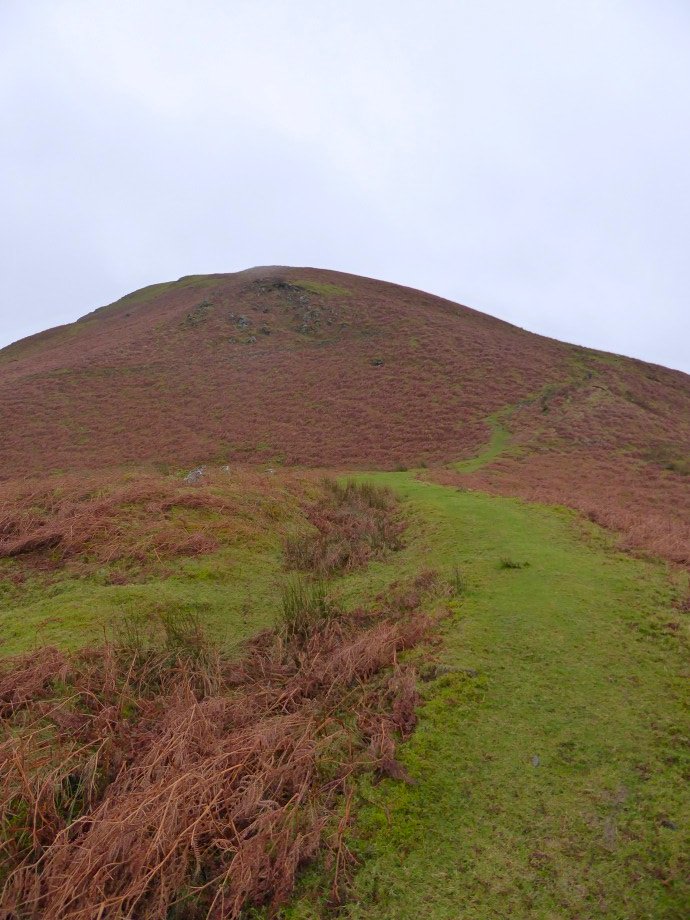 And a look back to the steep descent.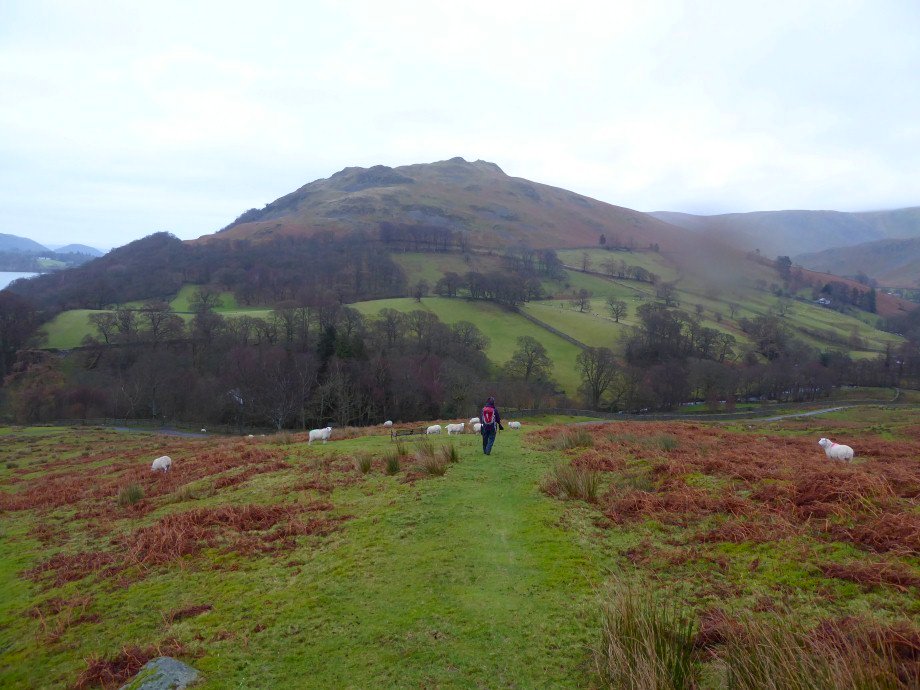 It has started to spot with rain now but our timing is pretty good as we are nearly back to the car.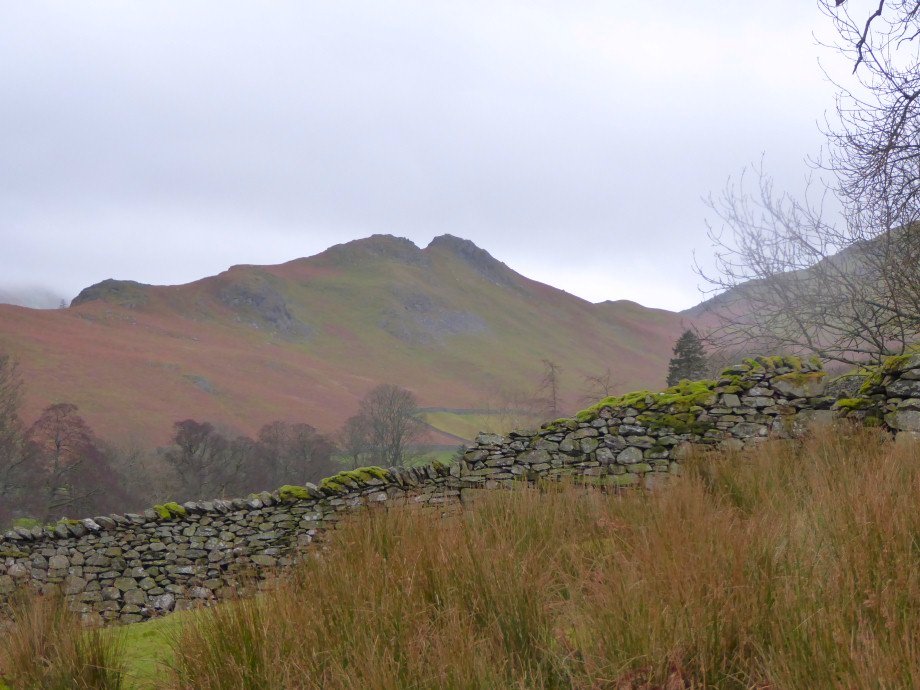 The Beda Fell ridge from the other side.