WWW.KARLSWALKS.CO.UK
PICTURES AND TRIP REPORTS FROM MY WALKS IN THE ENGLISH LAKE DISTRICT
---
Angletarn Pikes, a windy night at Brock Crags then Rest Dodd and The Nab.
27th-28th April 2013
Route. Day 1. Cow Bridge - Angletarn Beck - Angle tarn- Angletarn Pikes (north top) - Angletarn Pikes (south top) - Brock Crags.
( About 3 miles 1700 ft ascent)
Day 2. Brock Crags - Satura Crag - Rest Dodd - The Nab - Satura Crag - Hartsop - Cow Bridge (about 5 miles 1100 ft ascent)
I hadn't planned going to the Lakes this week but Saturday was such a nice day and as I had finished my chores by 3 o'clock that I decided that a sneaky overnighter would be in order. I knew Sundays forecast was not so good so I planned a short walk.
A lovely afternoon as I set of from Cow Bridge. I decided to climb up to Angle Tarn by Angletarn Beck.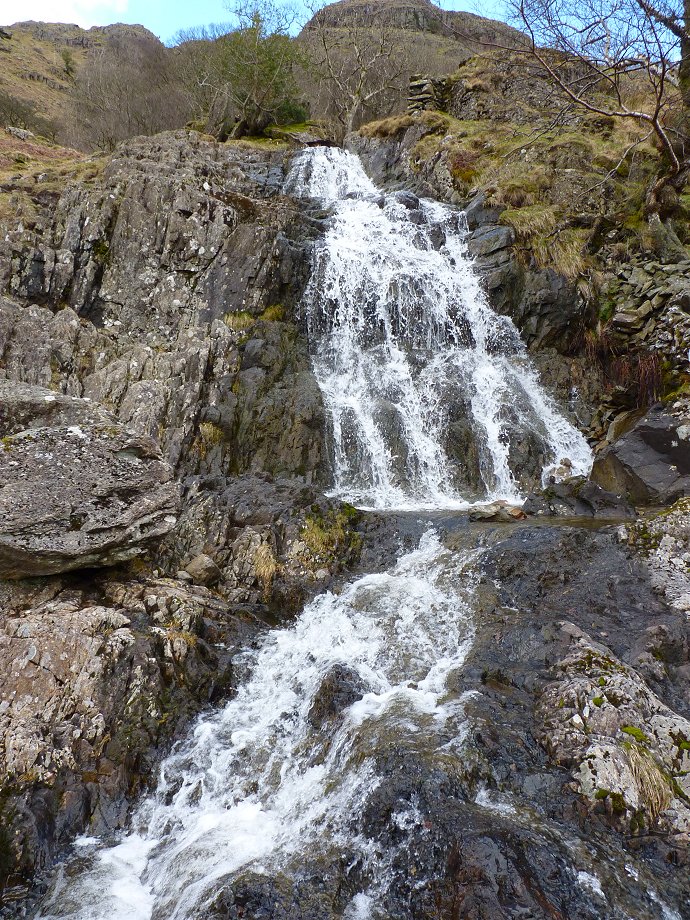 Angletarn Beck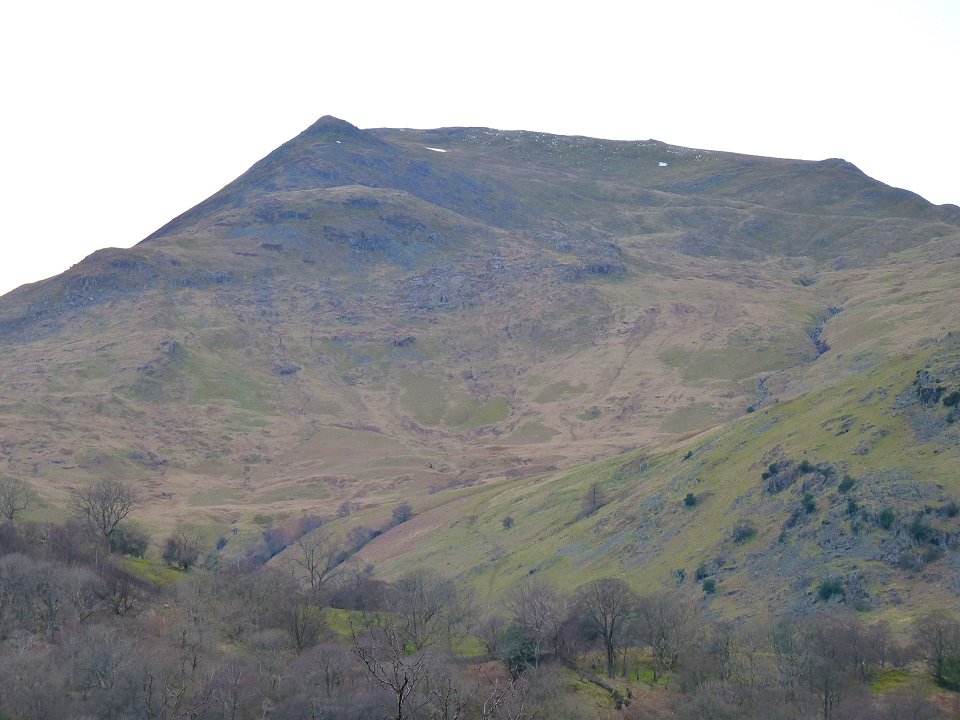 Looking across to Gavel Pike on St.Sunday Crag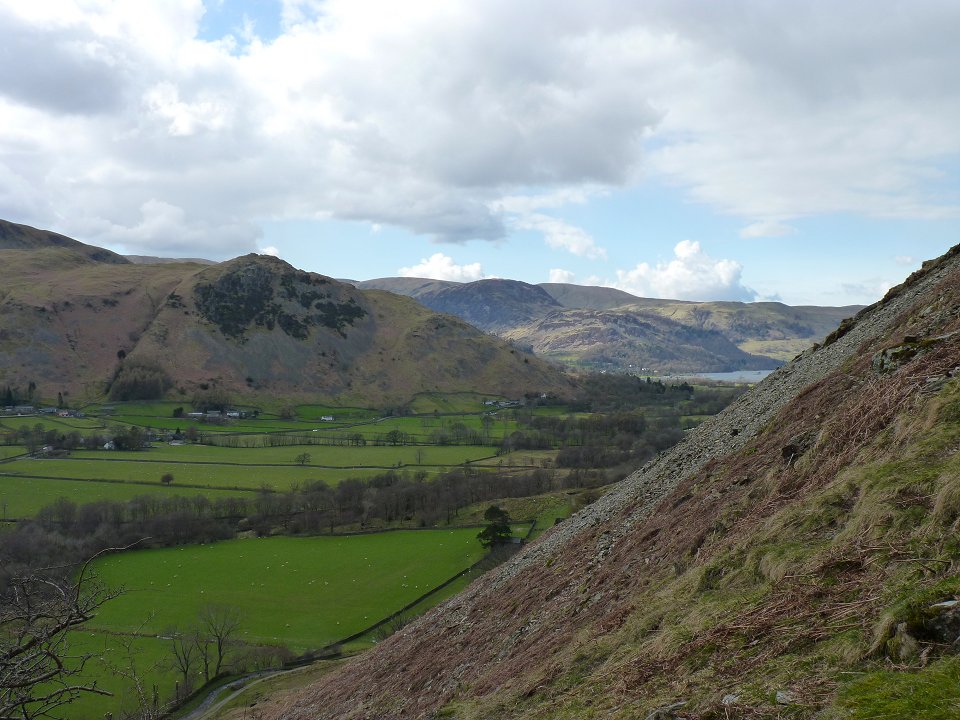 Arnison Crag and a little bit of Ullswater from the climb up the path by the beck.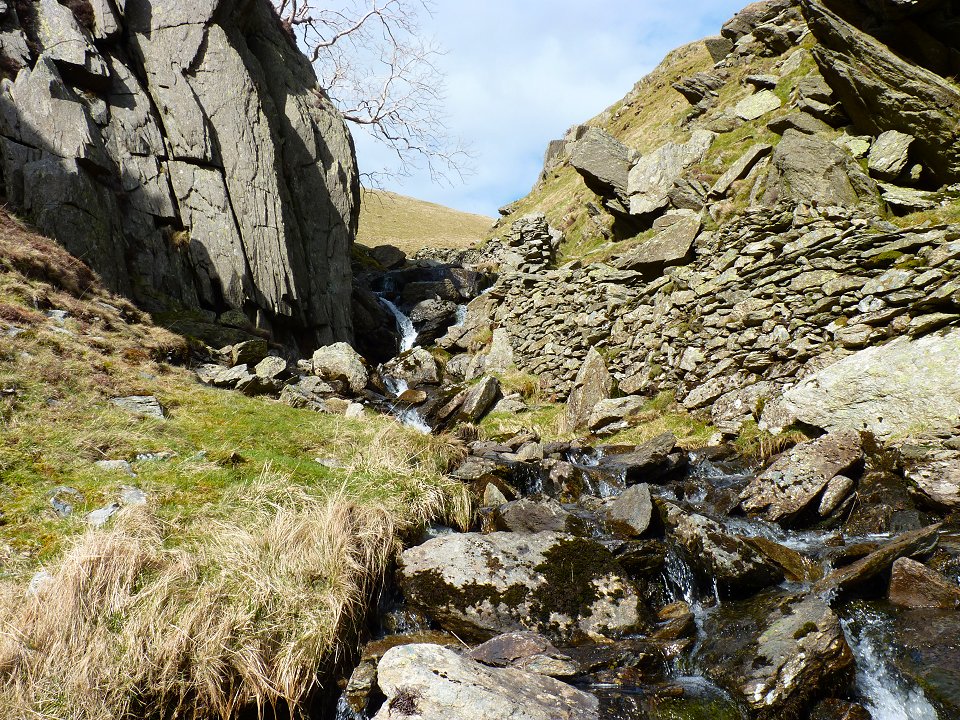 This is a great way to climb up to the tarn.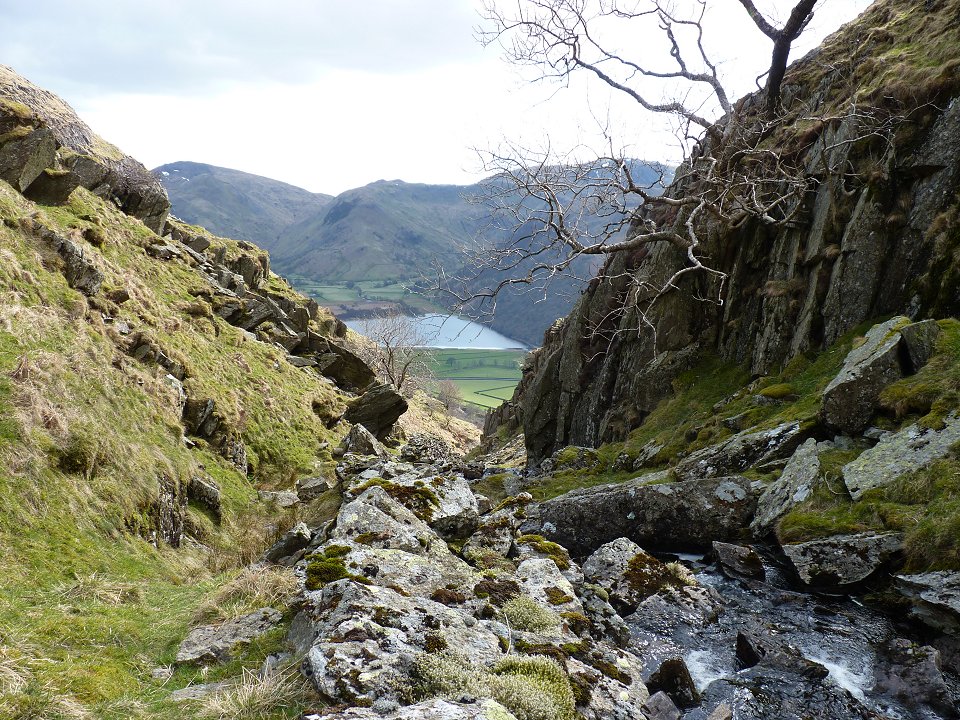 Brothers Water with High Hartsop Dodd and the little bumps of Little Hart Crag behind.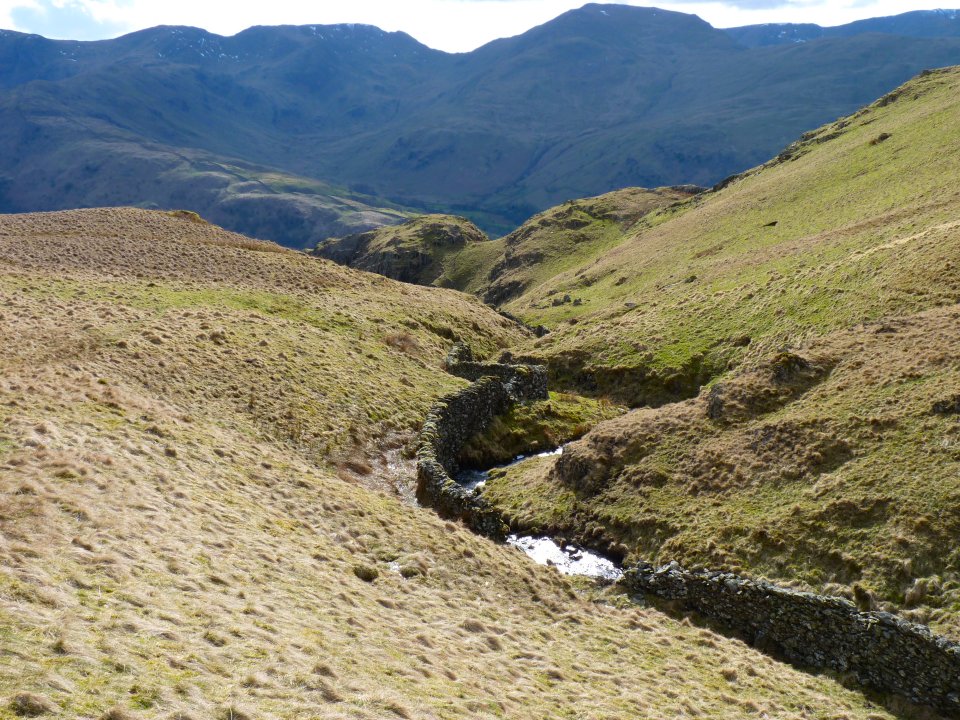 Looking back down from just above where the beck leaves the steep sided gully. St. Sunday, Fairfield and Hart crag form the skyline.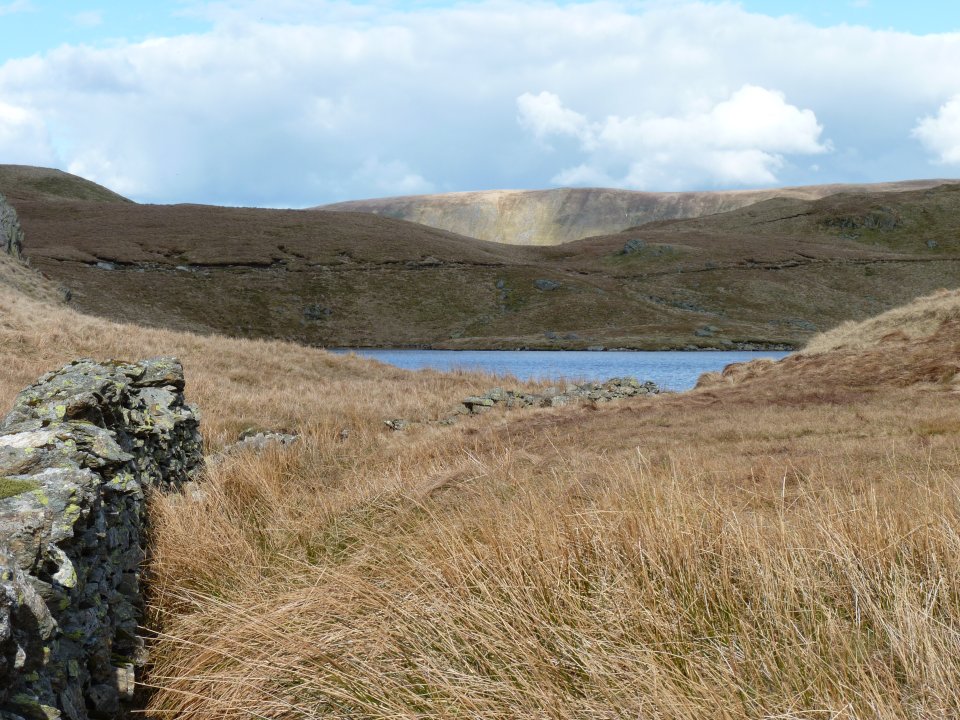 First sighting of the tarn..
Place Fell and Ullswater from the slightly higher north top of Angletarn Pikes.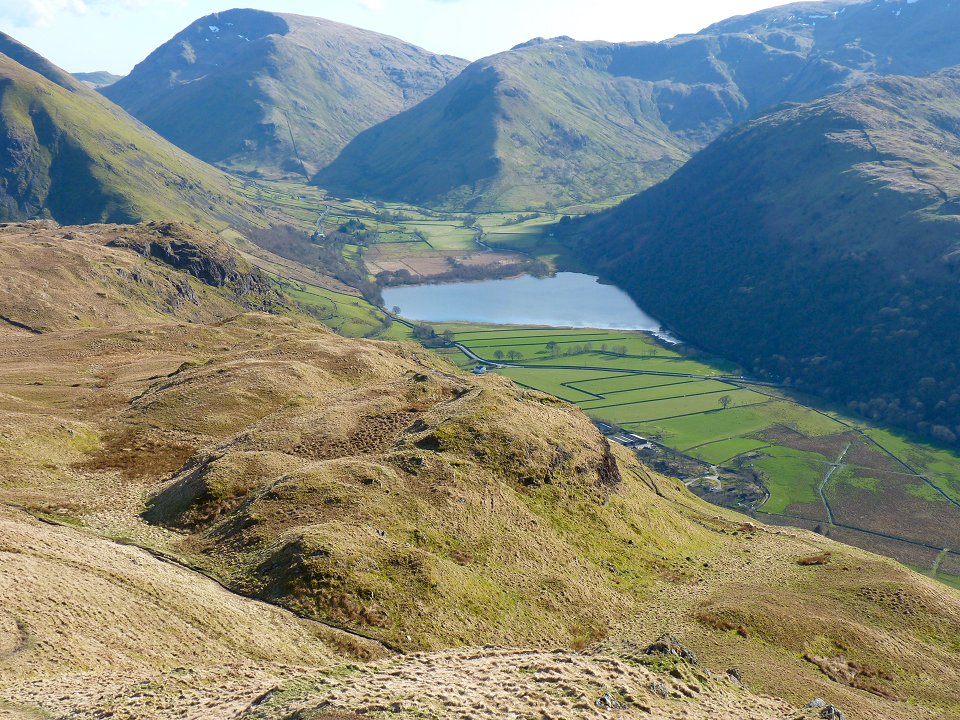 Brothers Water and the head of the valley from the same place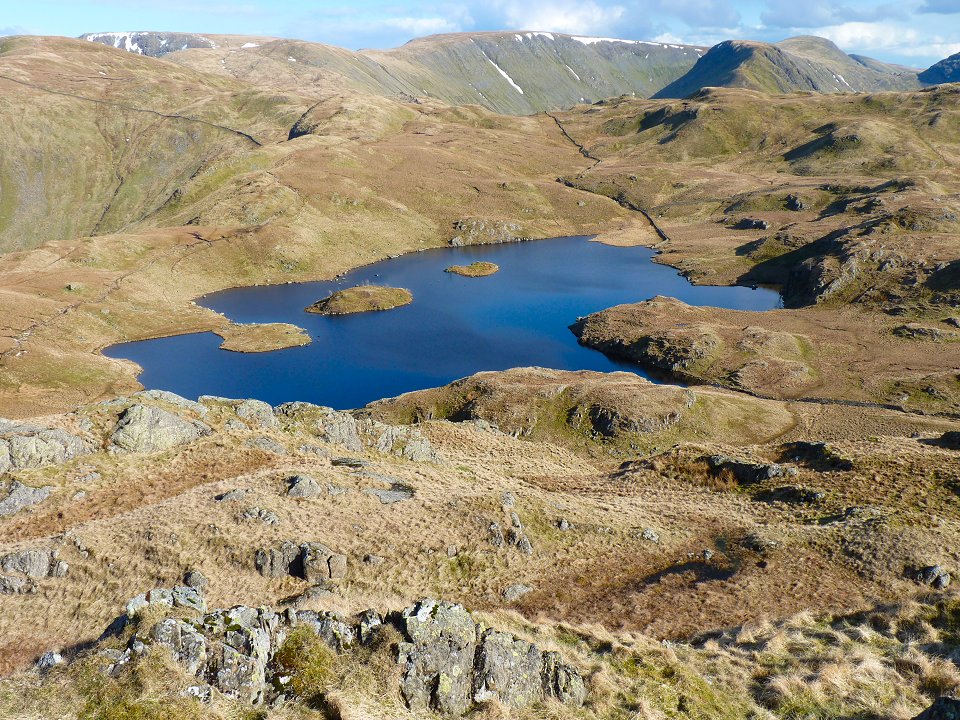 The south top might be a couple of Meters lower but it does have the lovely view of the tarn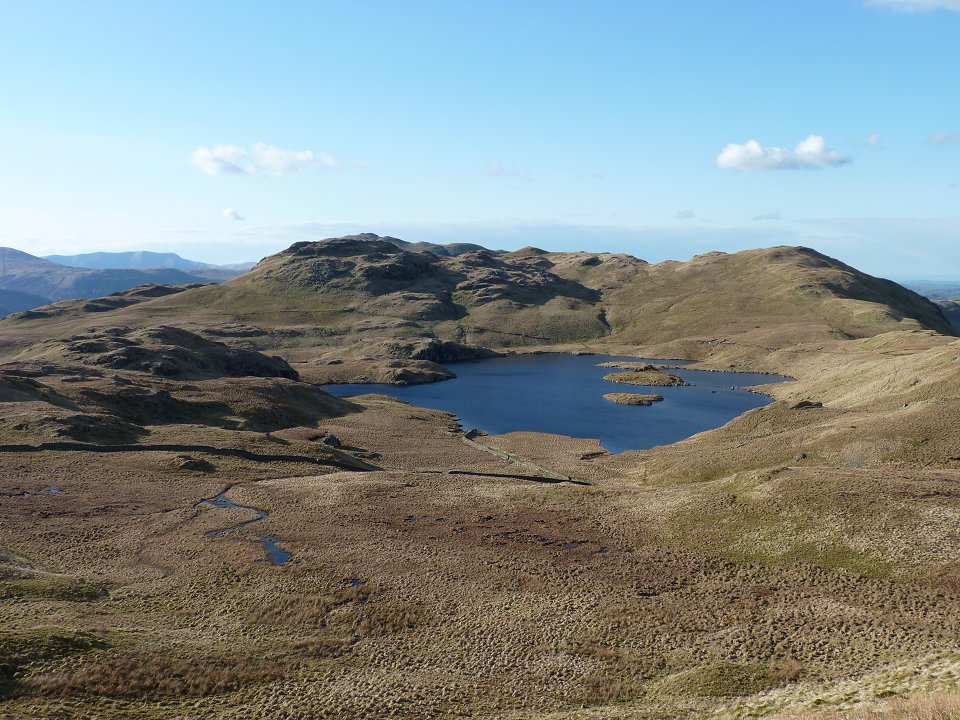 Angle tarn from the other side seen from the climb to Brock Crags.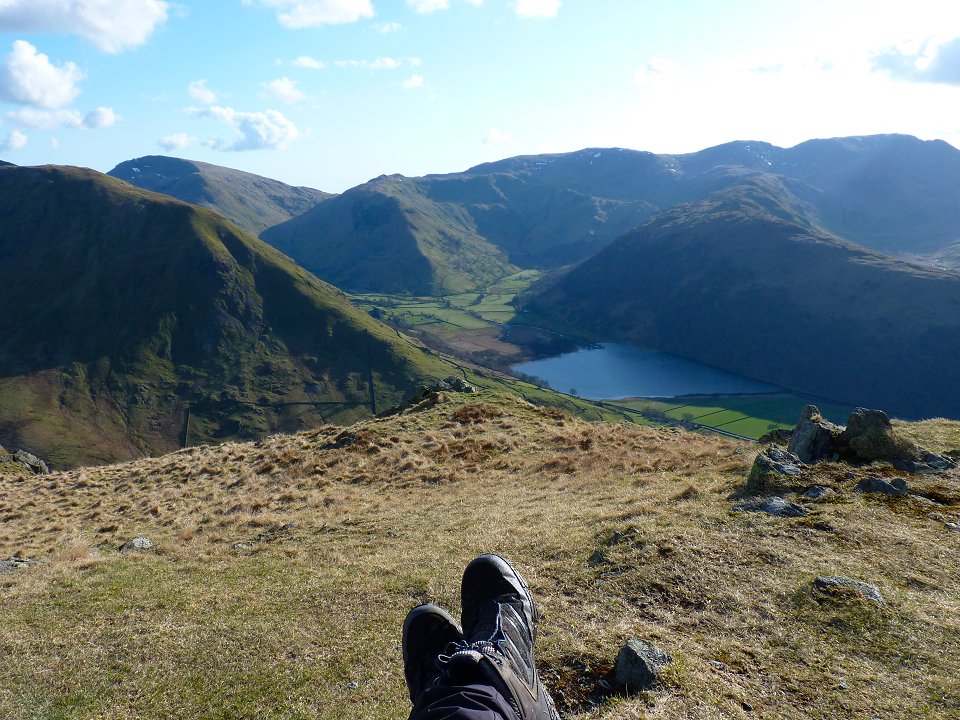 It really was a lovely warm late afternoon.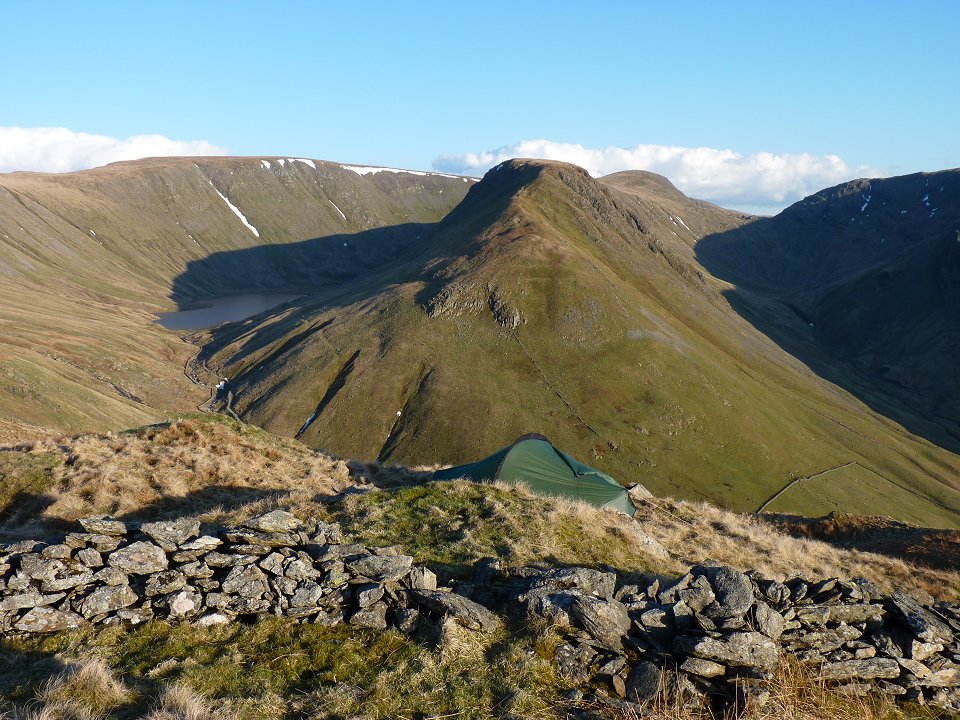 I sat around of Brock Crags for quite a while until a slightly chilly breeze began blowing so I found a sheltered spot and got my tent up.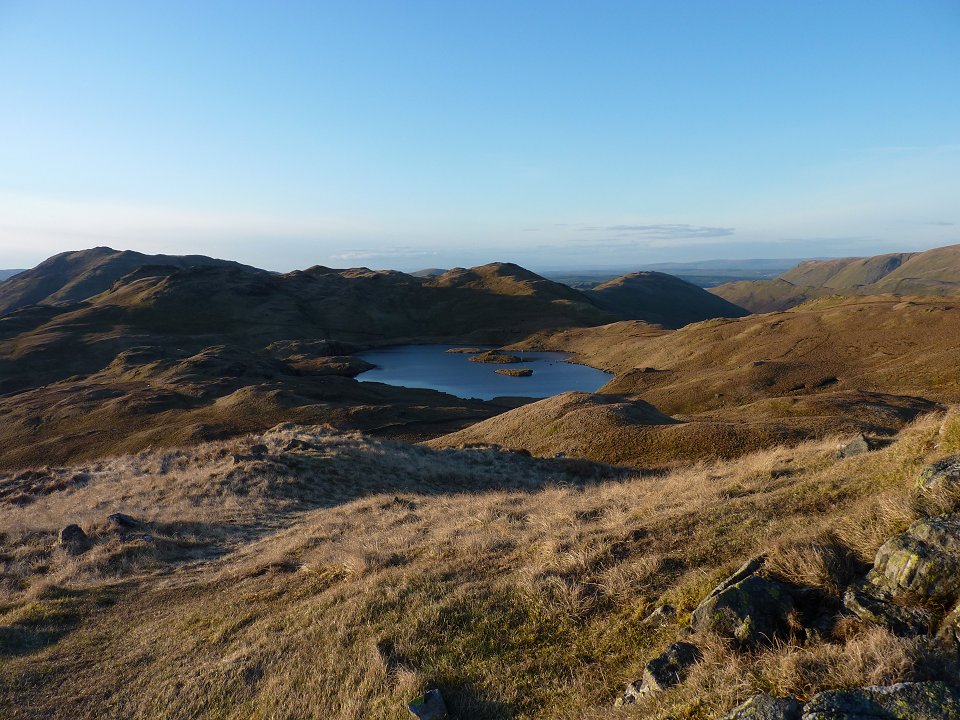 After tea I walked back to Brock Crags and watched the sun set behind the Helvellyn fells.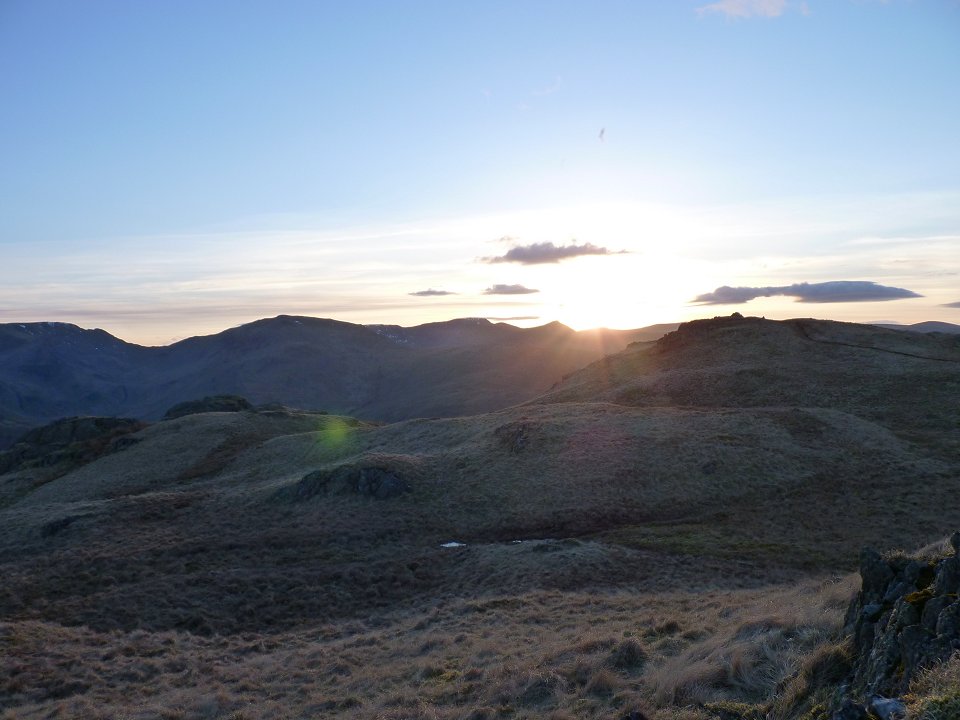 Going....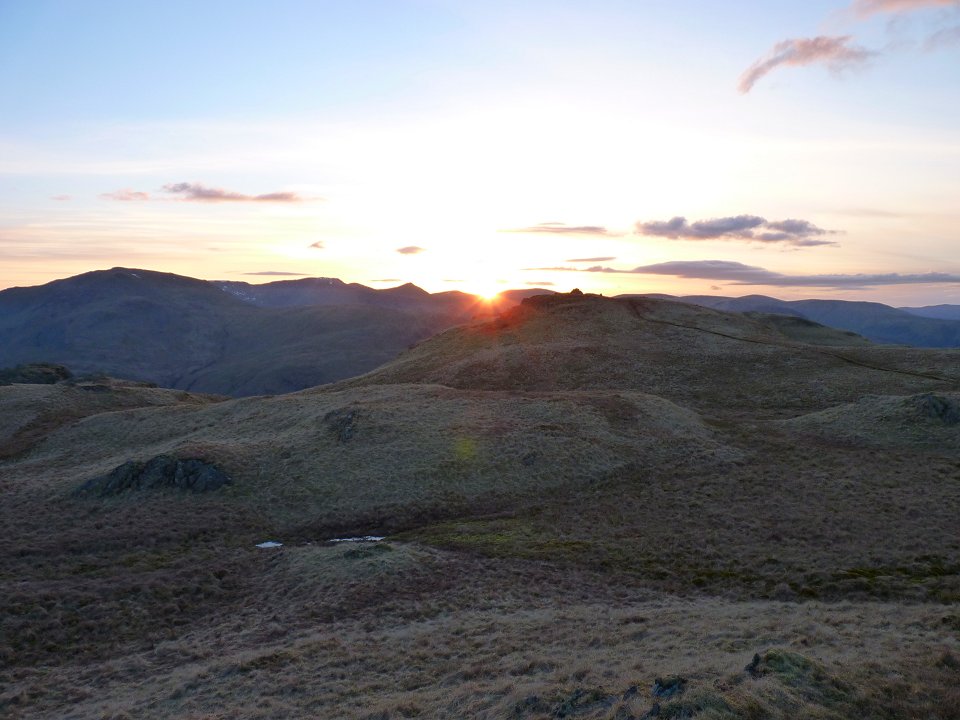 Going.......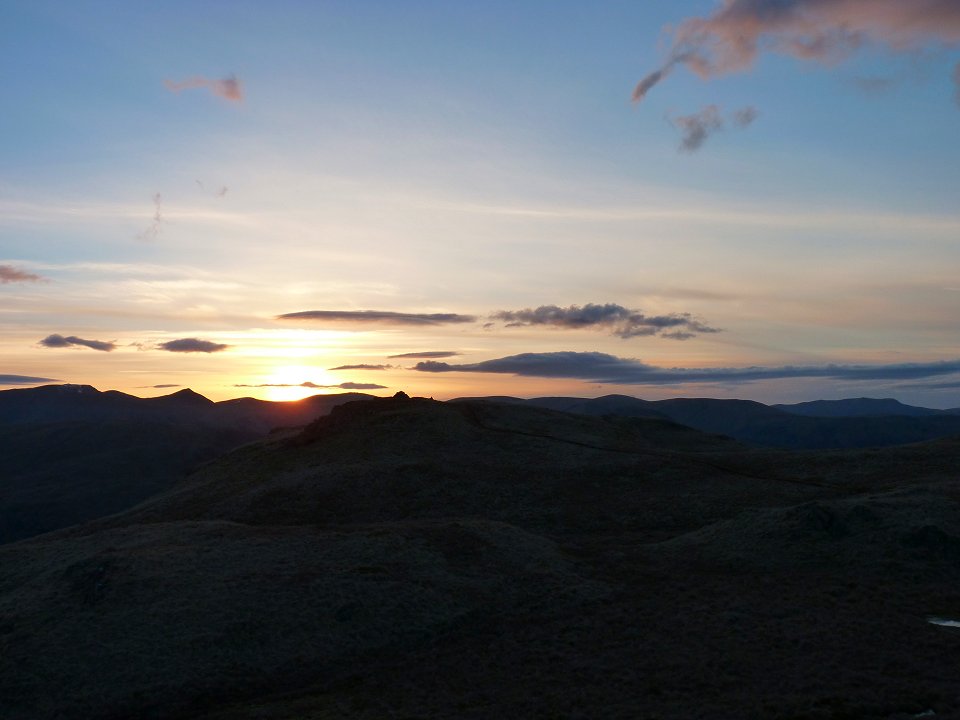 Gone.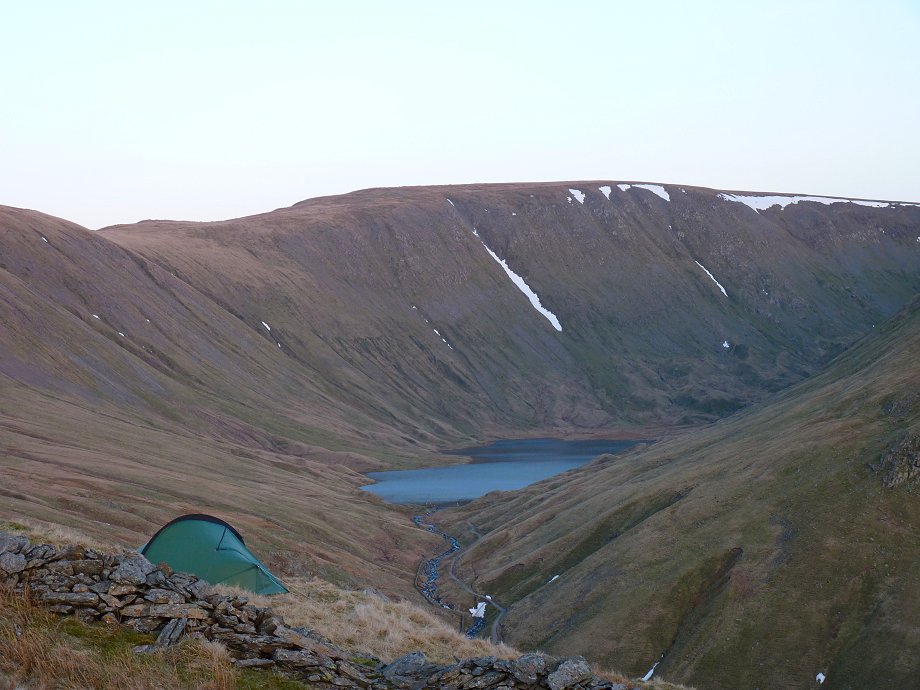 Hayeswater with High Street above
. The wind direction changed in the night and my tent was given a real shaking which meant a bit of a disturbed nights sleep so I was packed up and ready to walk at 6.30 in the morning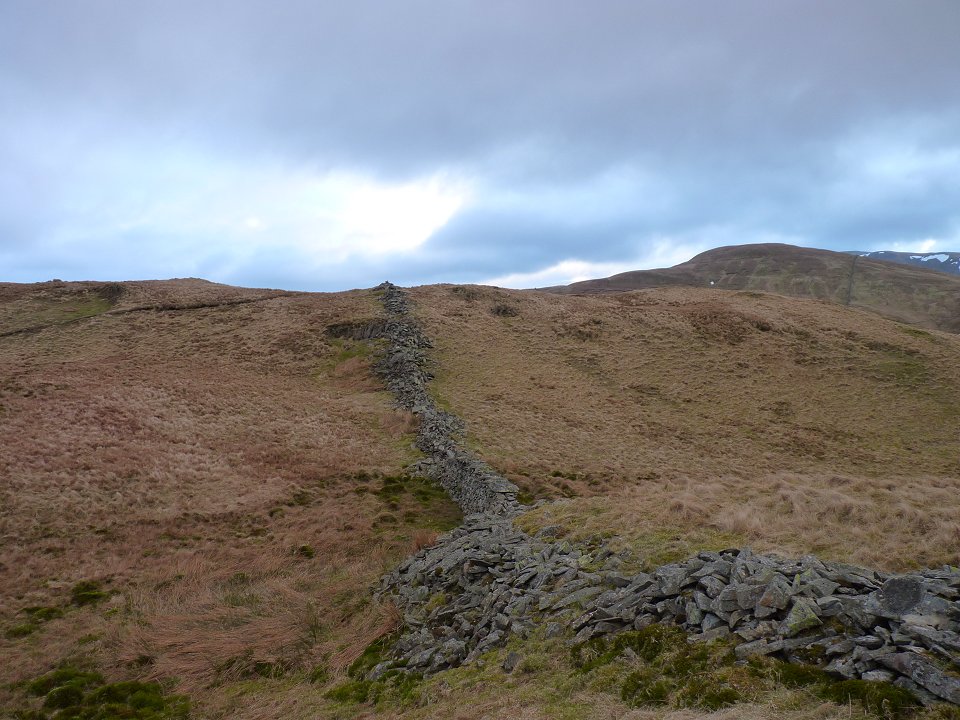 Although it was very windy and unlike last week there was no lovely sunrise the day started out not to badly. I am heading for Rest Dodd the rounded fell top right.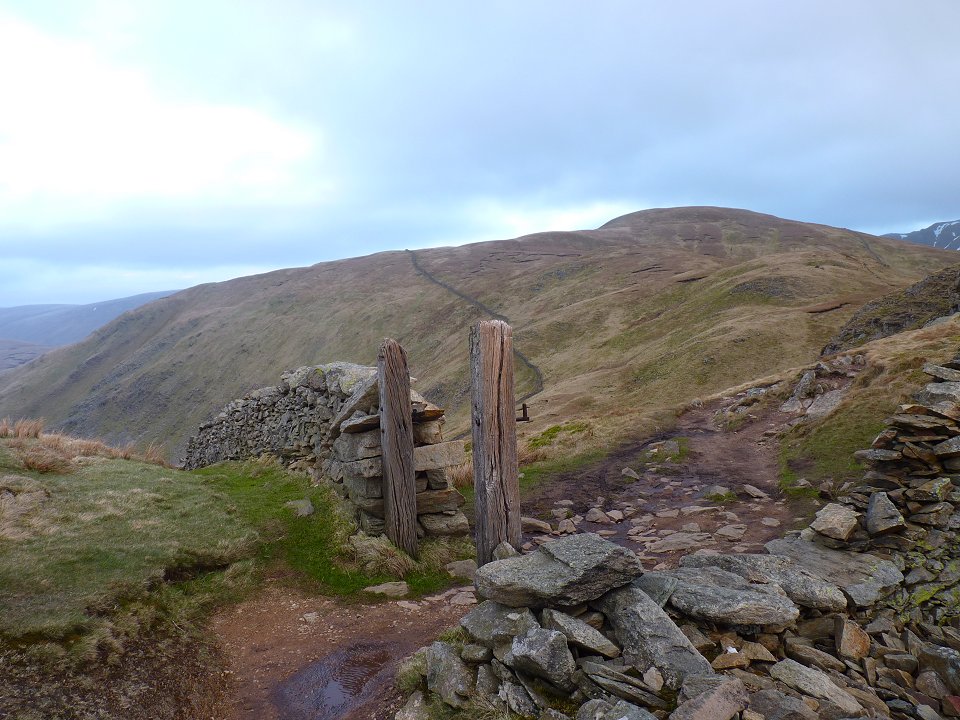 The gate posts on the path over Satura Crag. A path branches of to the left not far after here headed for Rest Dodd.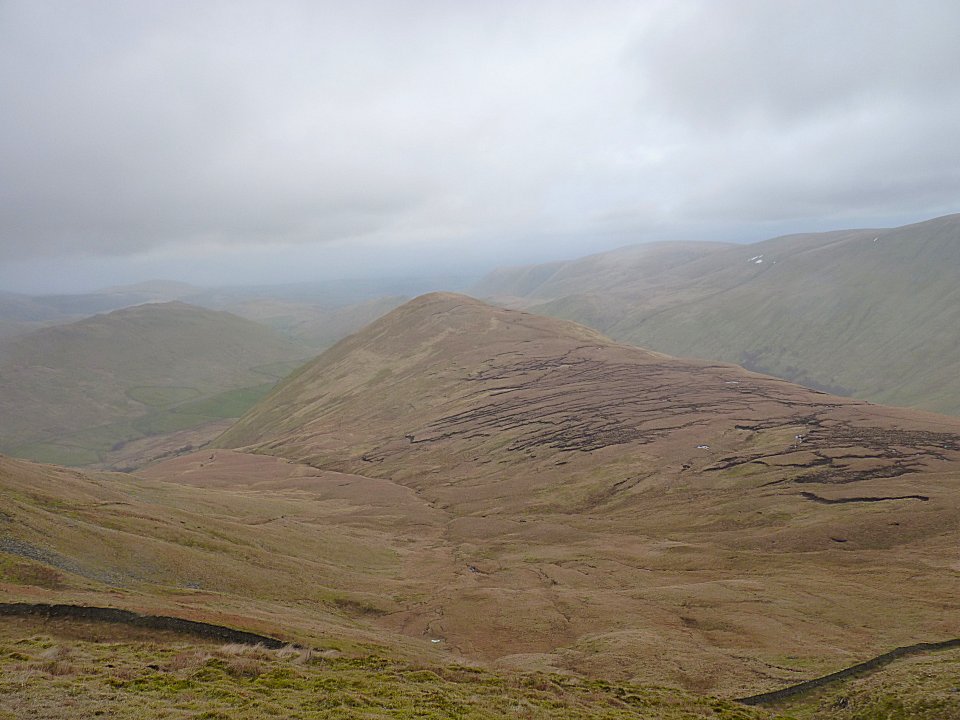 Looking down on the Nab with it's infamous peat hags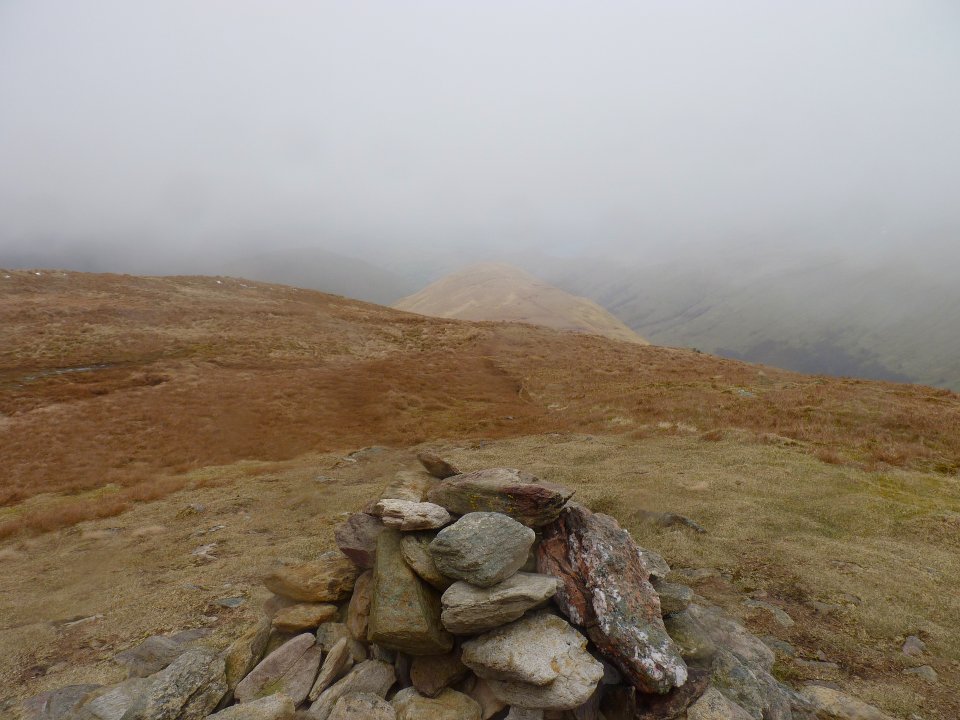 The wind was incredible on Rest Dodd, I could hardly stand up and now it had started to rain as well. I dropped down the steep slope and out along the Nab where the wind and rain got worse if anything so it was a bit of a slog back up to Satura Crag but conditions improved a bit on the drop down to the valley and I was back at my car and on the way home by 9.30
Last walk - Langdale to Borrowdale Next walk - Beda Fell