WWW.KARLSWALKS.CO.UK
PICTURES AND TRIP REPORTS FROM MY WALKS IN THE ENGLISH LAKE DISTRICT
A round above Hartsop
19th July 2015
Route.
Hartsop - Hayeswater - Rest Dodd - The Nab - Satura crag - Brock Crags - Angle Tarn Pikes (south top) - Angle Tarn Pikes (north top) - Boredale Hause - Hartsop
(about 8.5 miles 3200ft ascent)
Although we seem to have had a few showery walks recently this year the Lake District on the whole has been quite dry, so we decided that now was the time tackle the trip out across the notoriously boggy peat hags of The Nab. We also wanted to visit Hayeswater to see the tarn now the dam had been removed.
Just like the last three week-end the day has started out dull and drizzling but the forecast was for an improvement later in the day.This is Gray Crag from the path to Hayeswater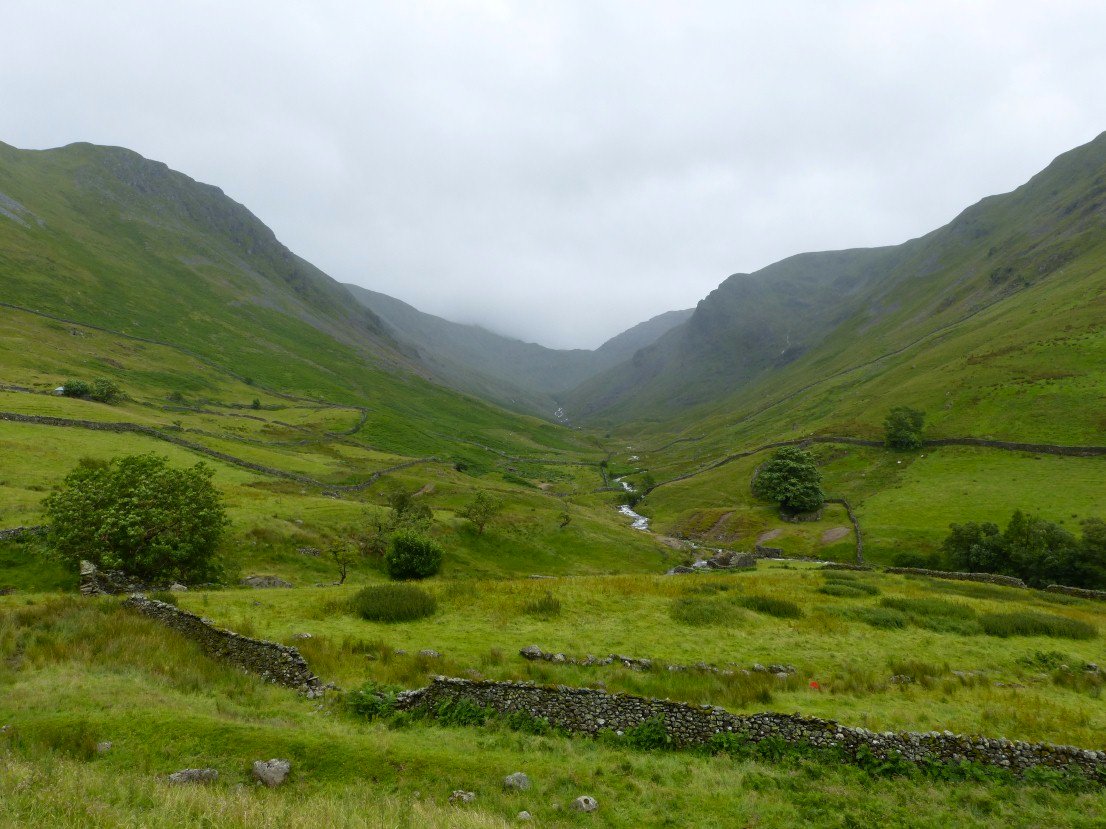 Looking up to Threshthwaite Mouth.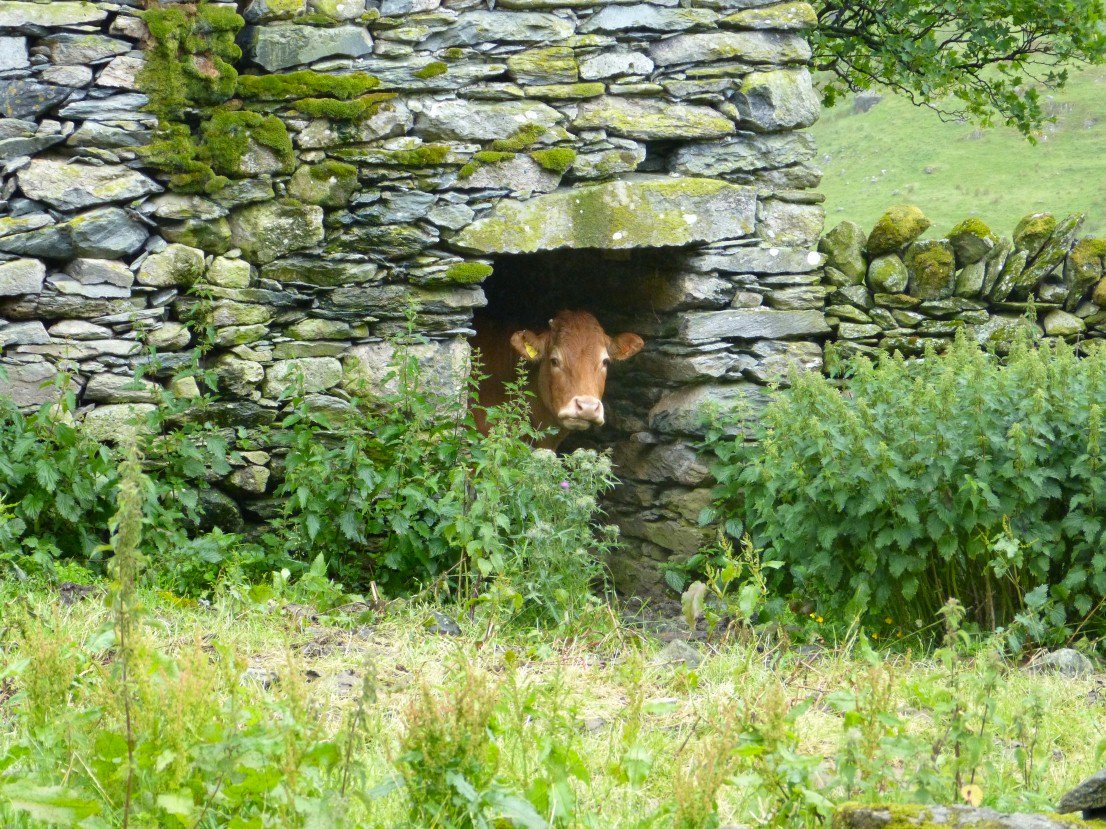 "I don't care if it's raining, you're not coming in"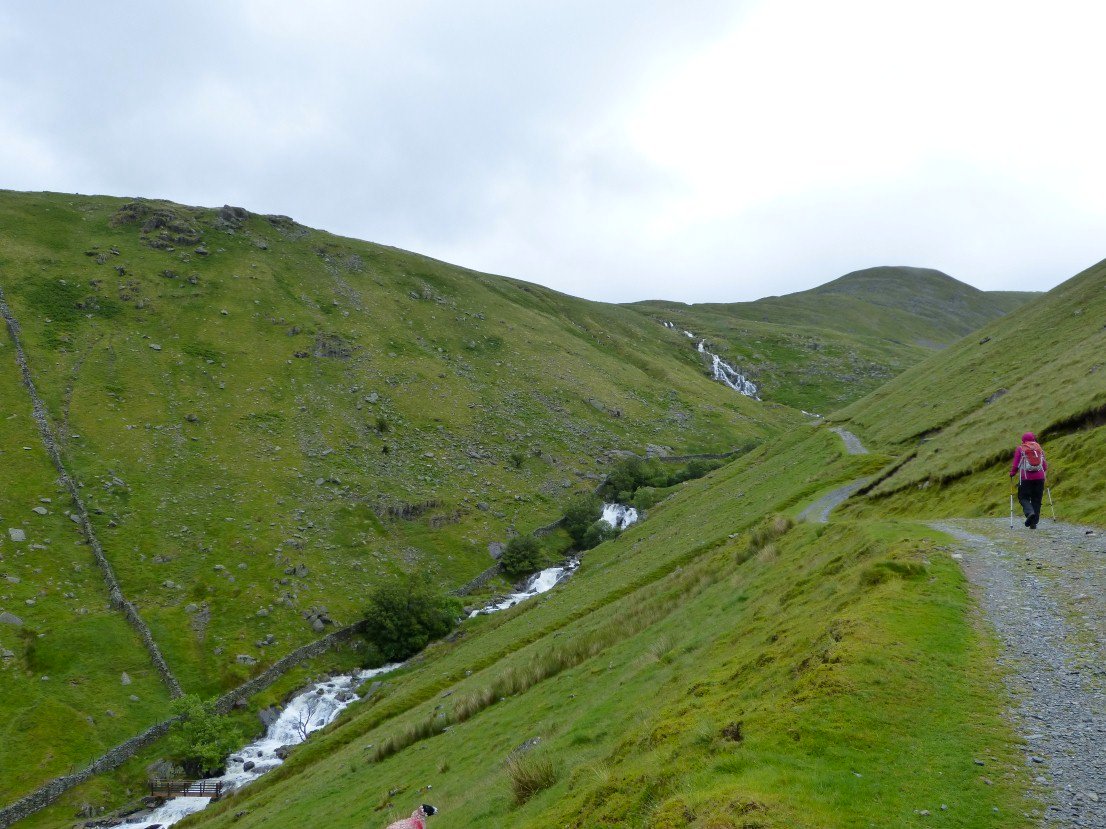 We had arranged to meet April and Beefy who were wild camping in the area but seeing the state of the becks we wondered how much rain must have fallen last night and fully expected A and B to have abandoned the walk and gone home.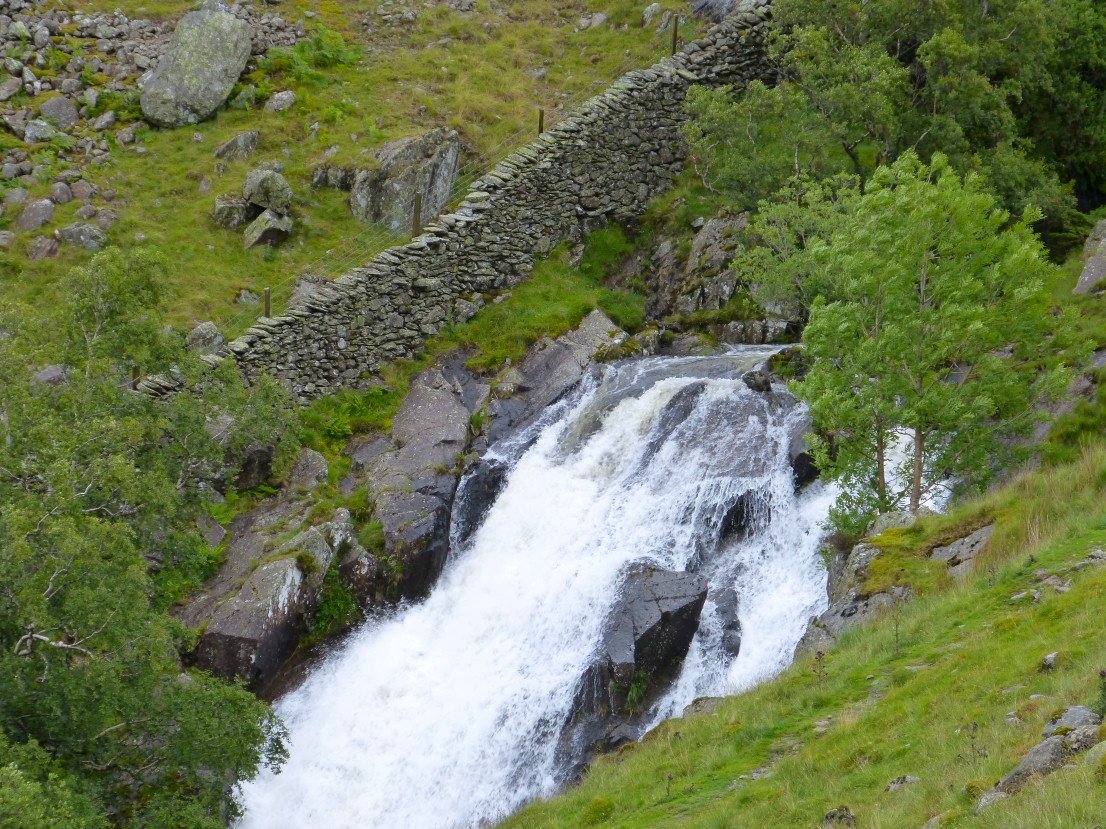 The rain had made the waterfalls very impressive though.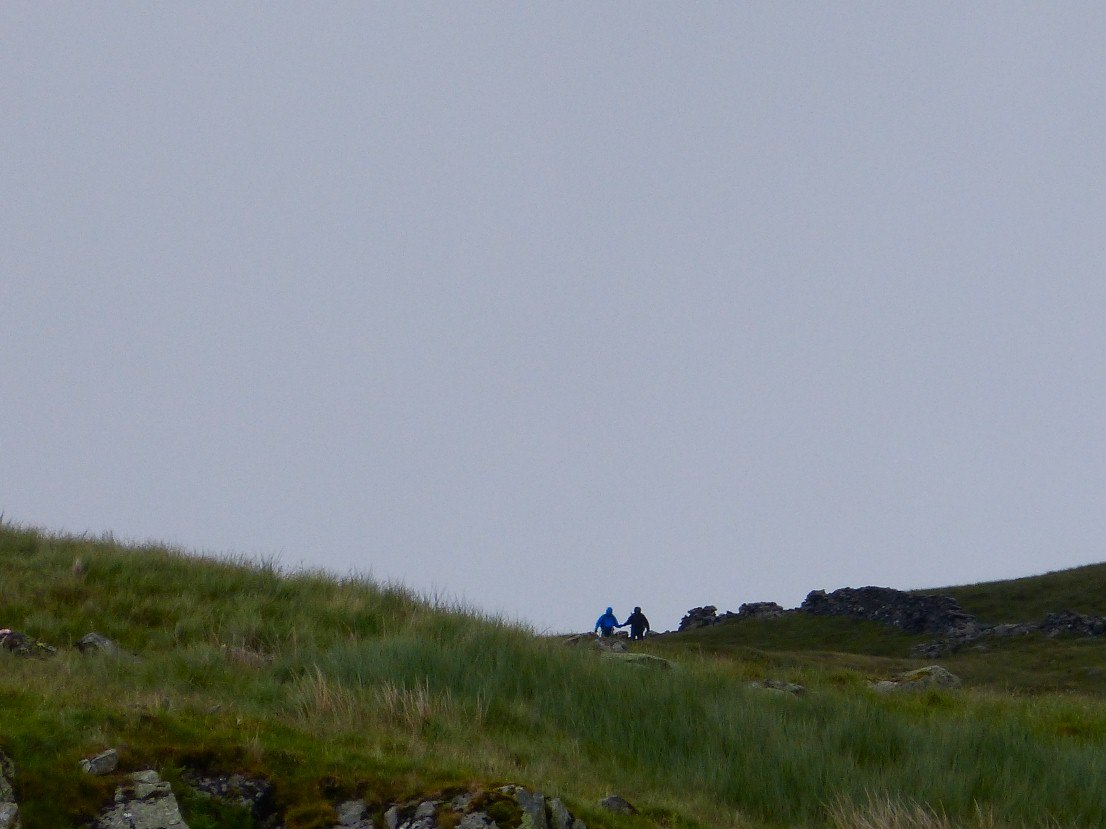 We were scanning the skyline and suddenly two familiar figures appeared.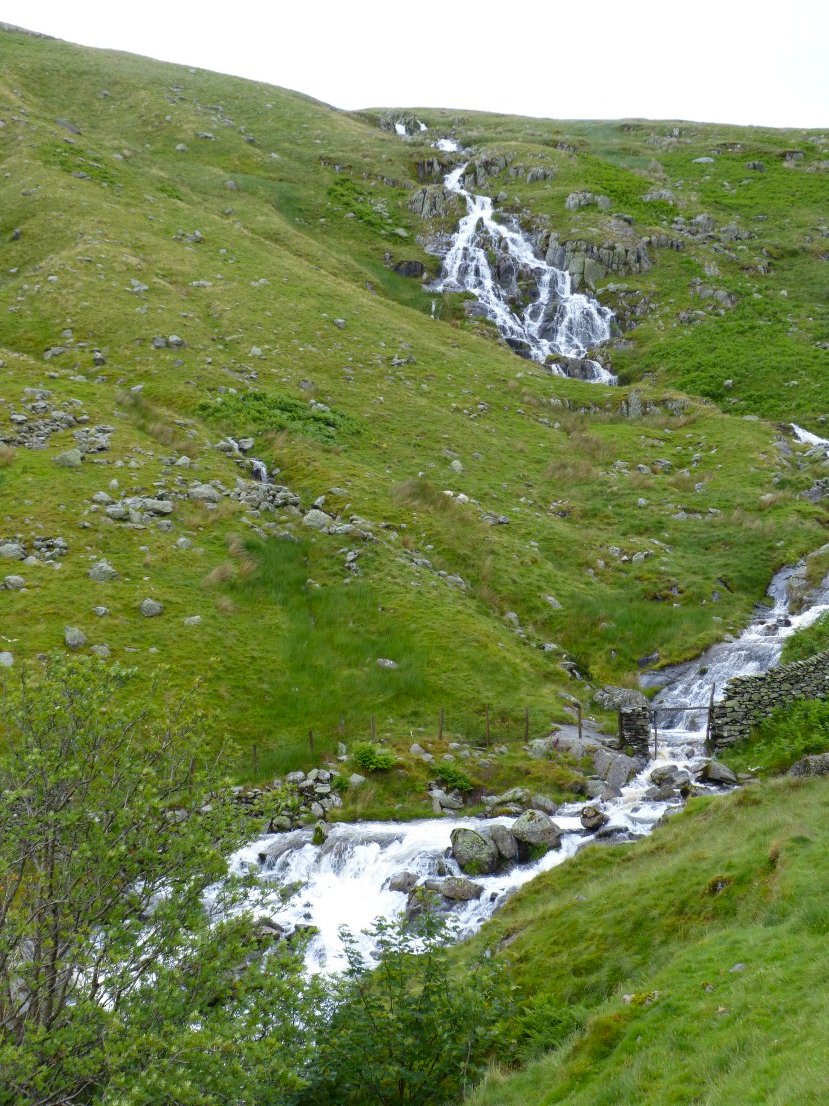 More impressive waterfalls.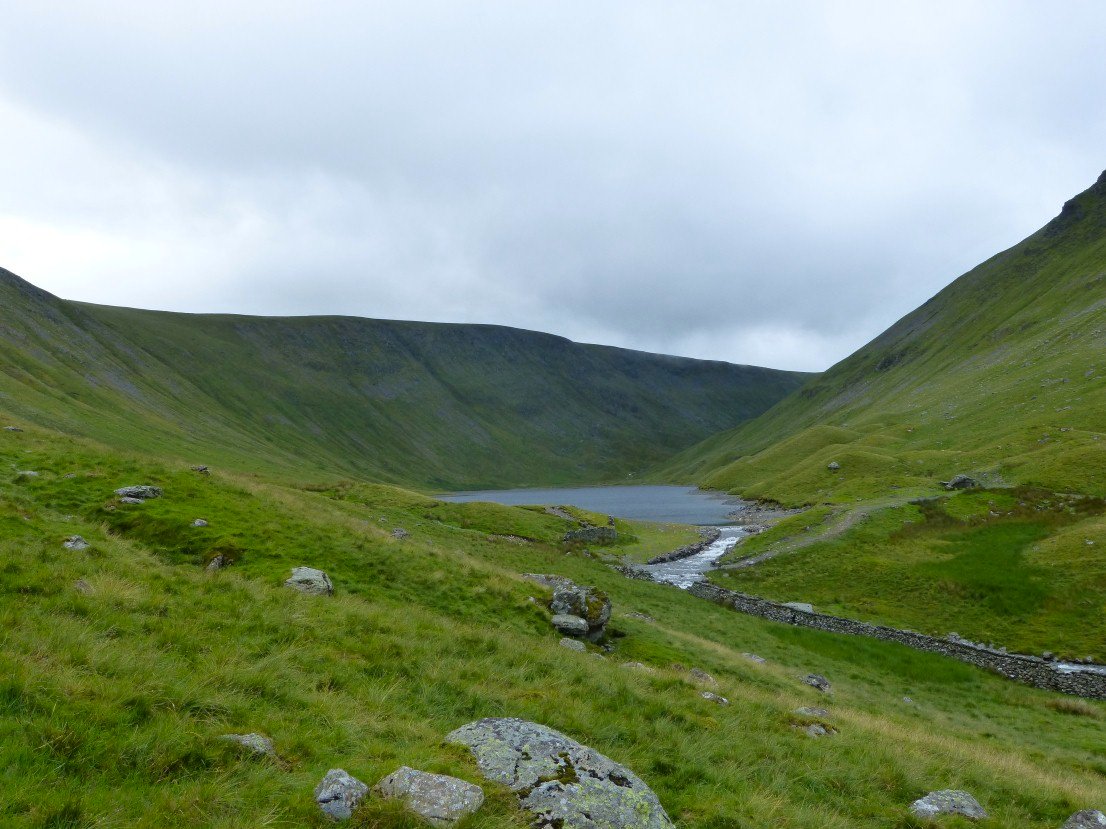 Hayeswater is now a proper mountain tarn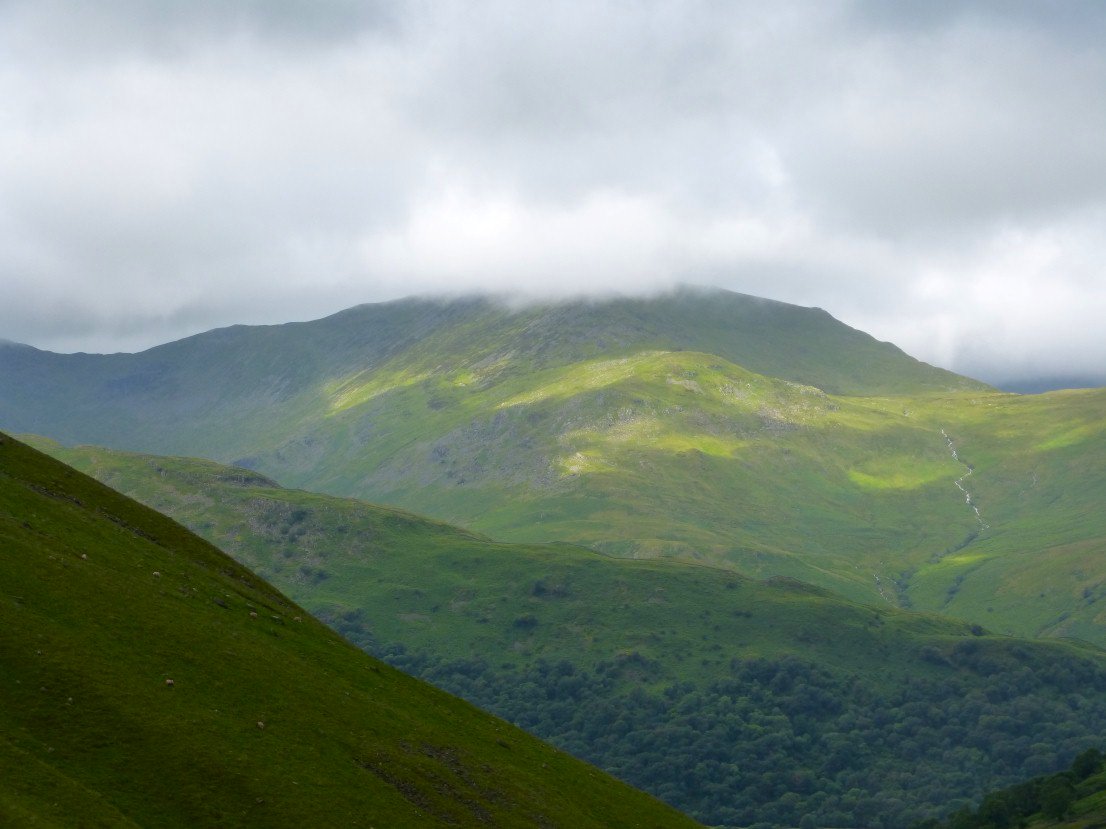 We were cheered up by the patches of sun appearing, here on Gavel Pike and Birks.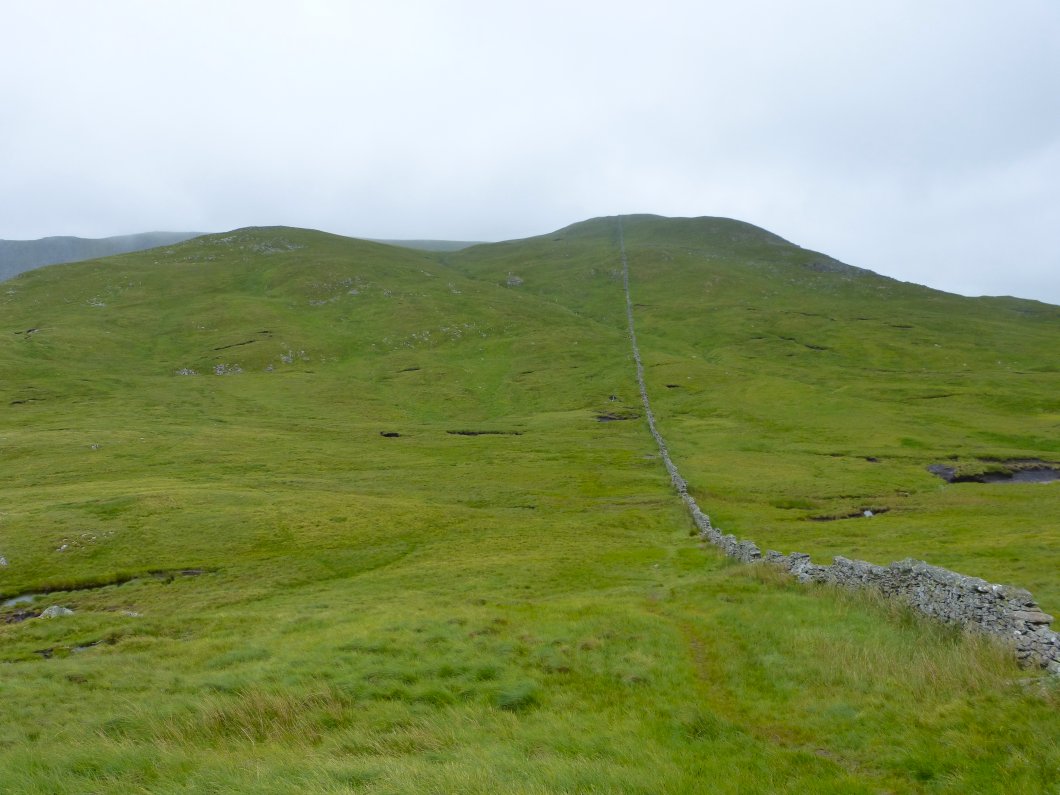 After meeting up with April and Beefy we set off up the steep slope to Rest Dodd. This is looking across to the Knott.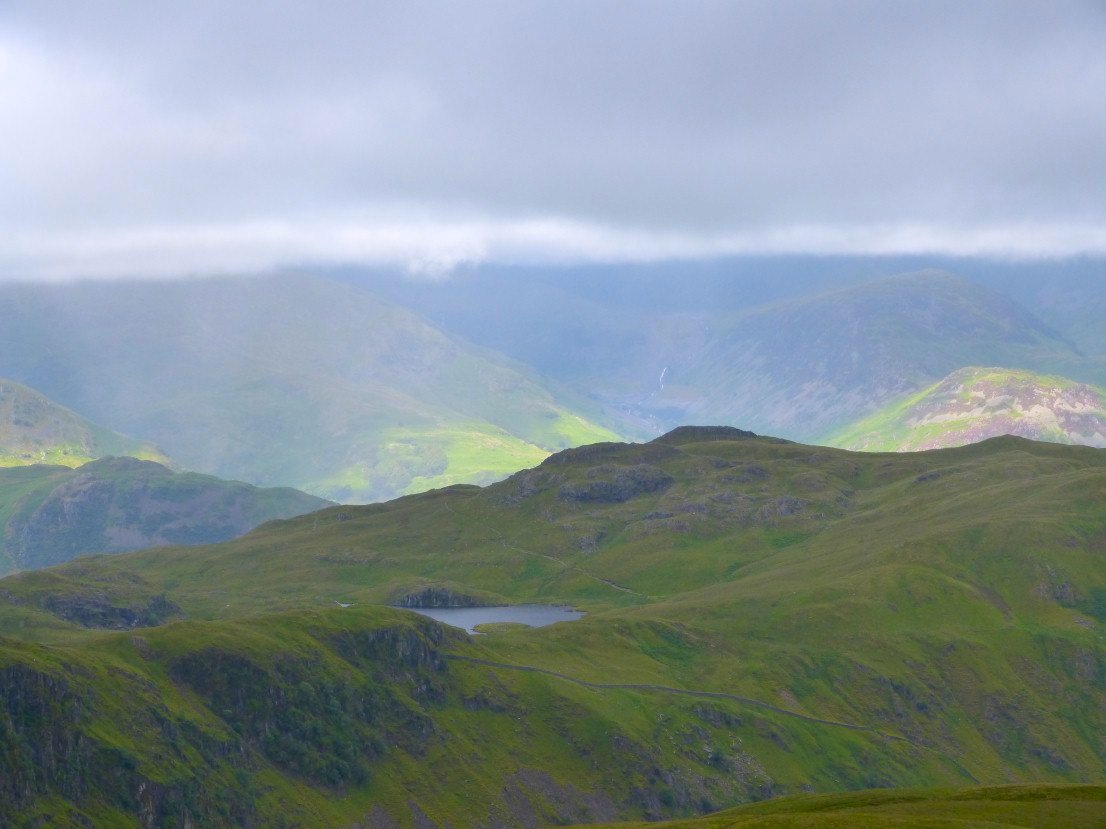 Angle Tarn with it's pikes above from Rest Dodd.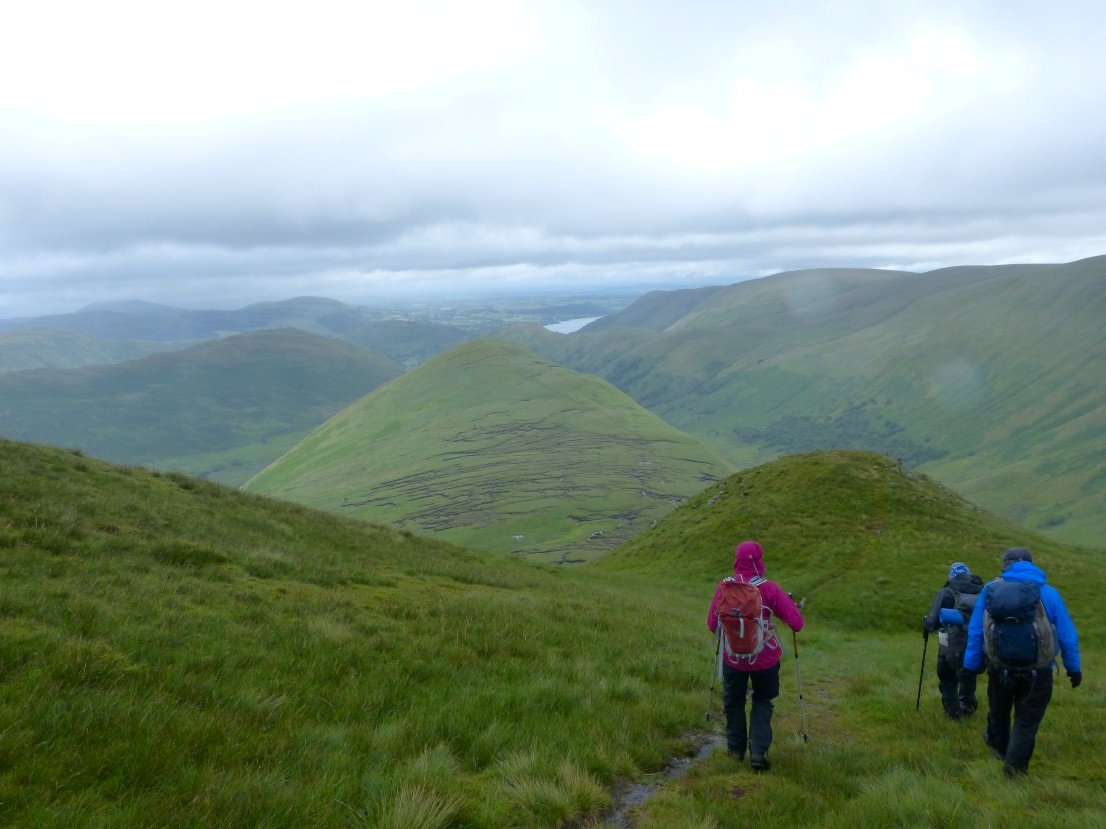 Heading down the steep slope to the Nab.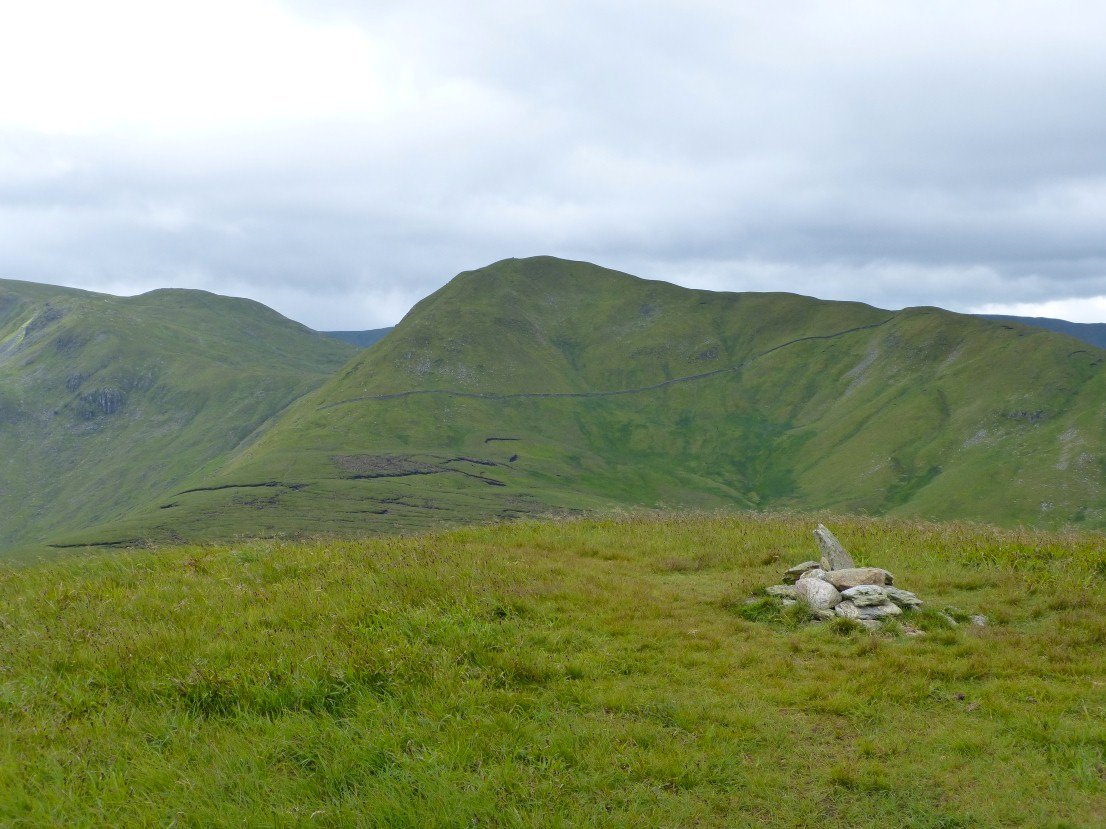 looking back to Rest Dodd from the Nab.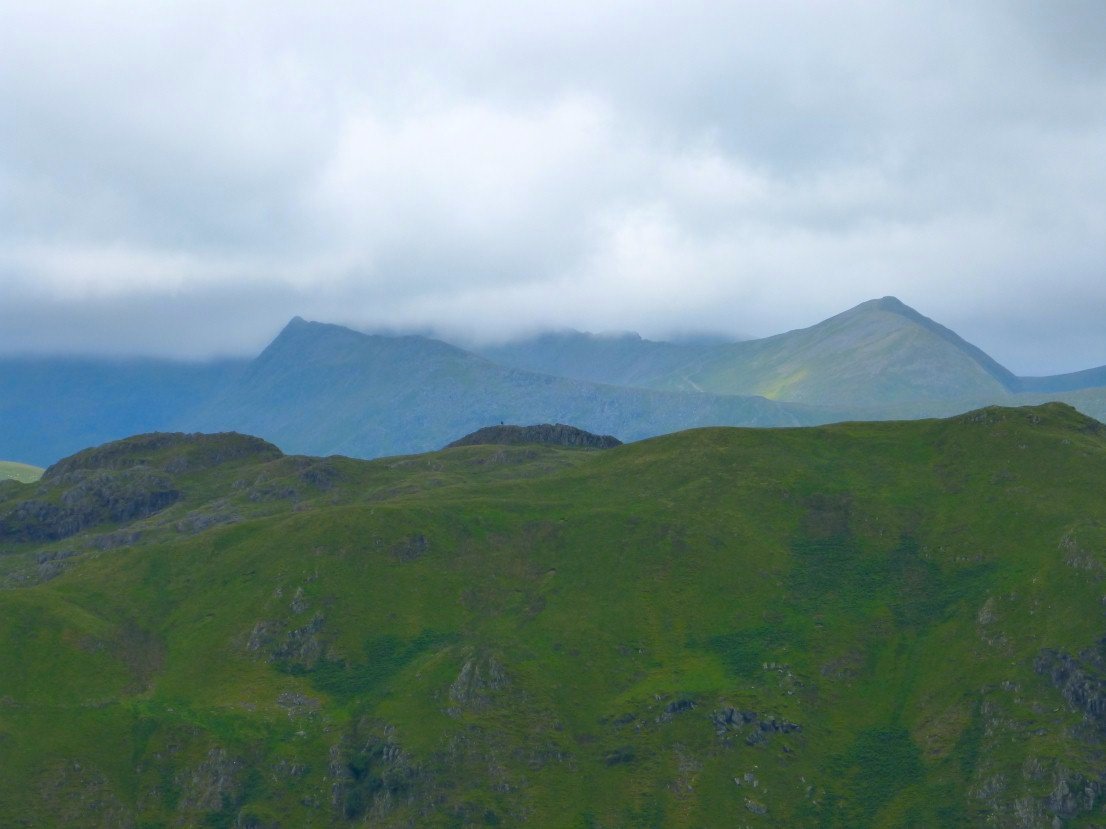 A cloud covered Helvellyn with High Spying How on the left, Catstyecam on the right.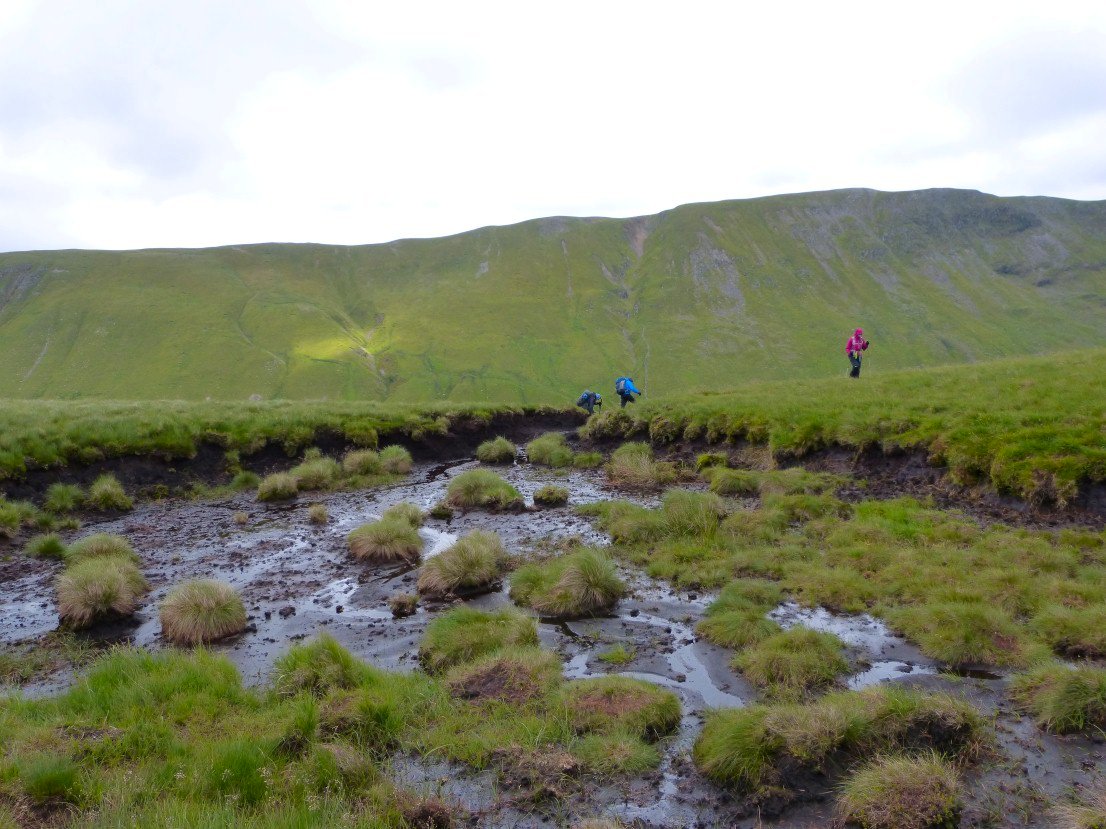 One of the peat hags on the Nab.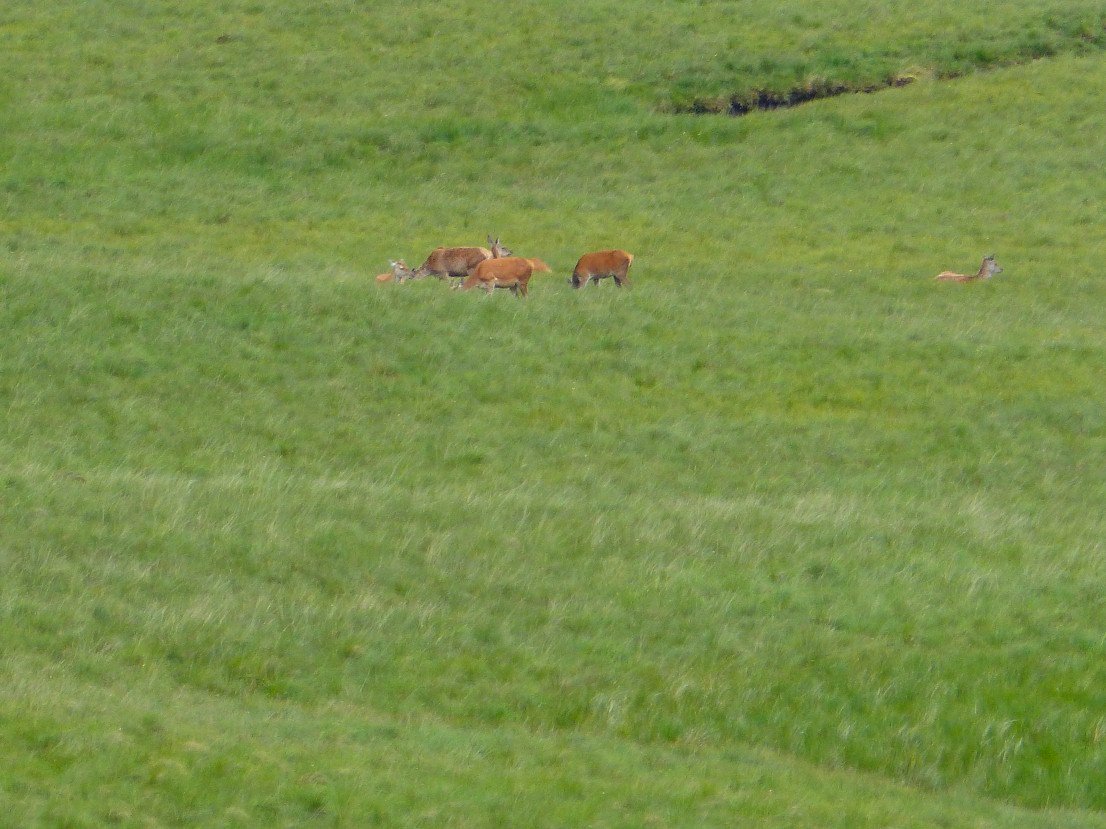 Compulsory eastern fells Deer picture.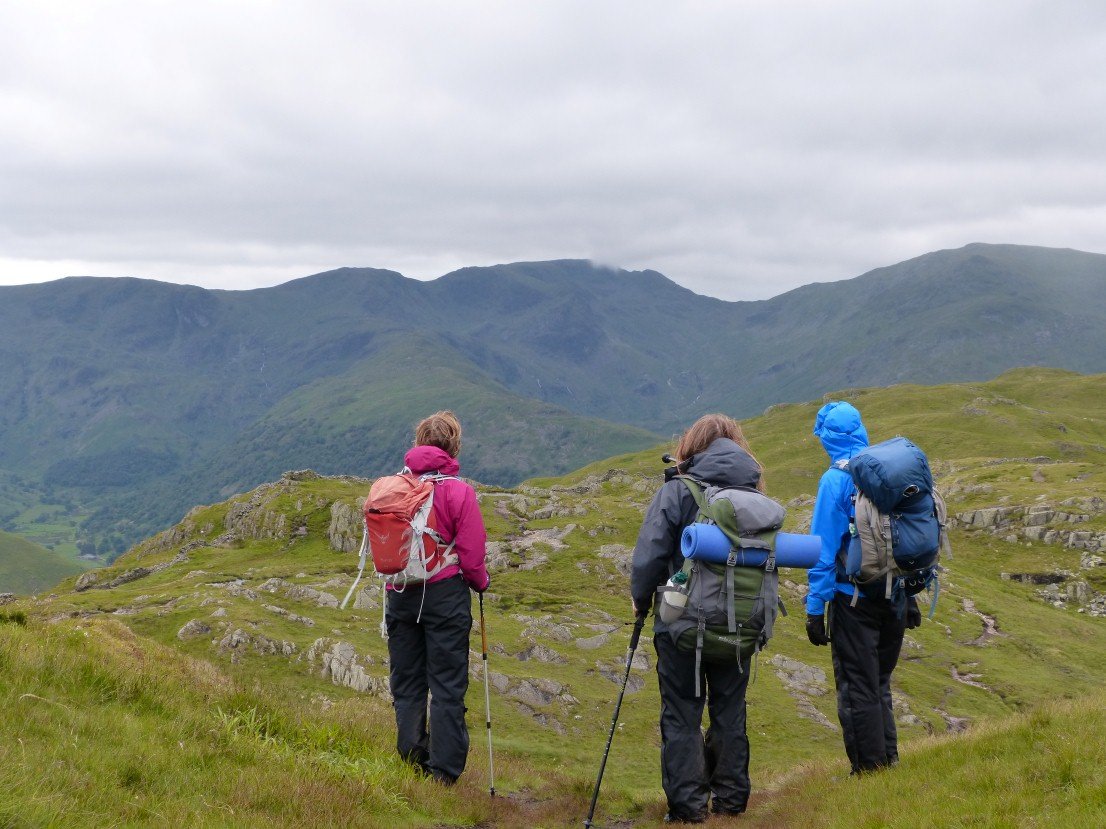 Approaching Satura Crag we stop to admire Fairfield and the fells around it.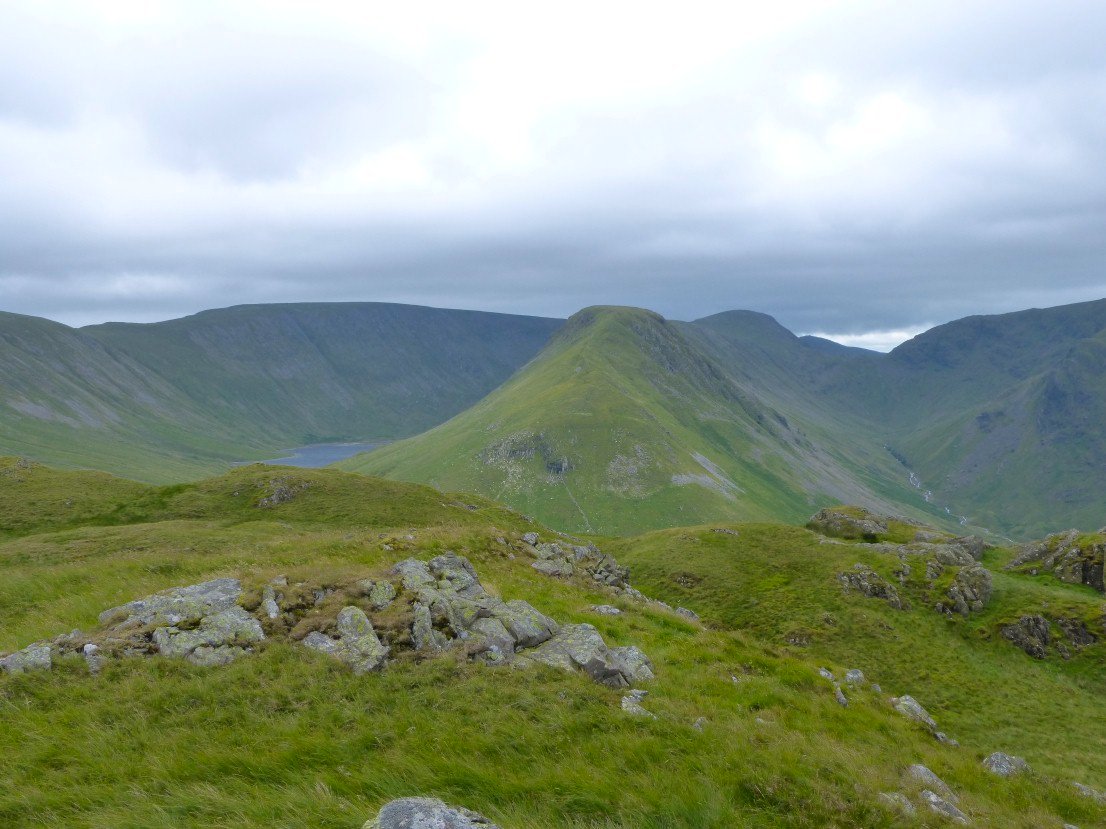 On Brock Crags now with Gray Crag centre then High Street above Hayeswater to the left and Thornthwaite Crag behind.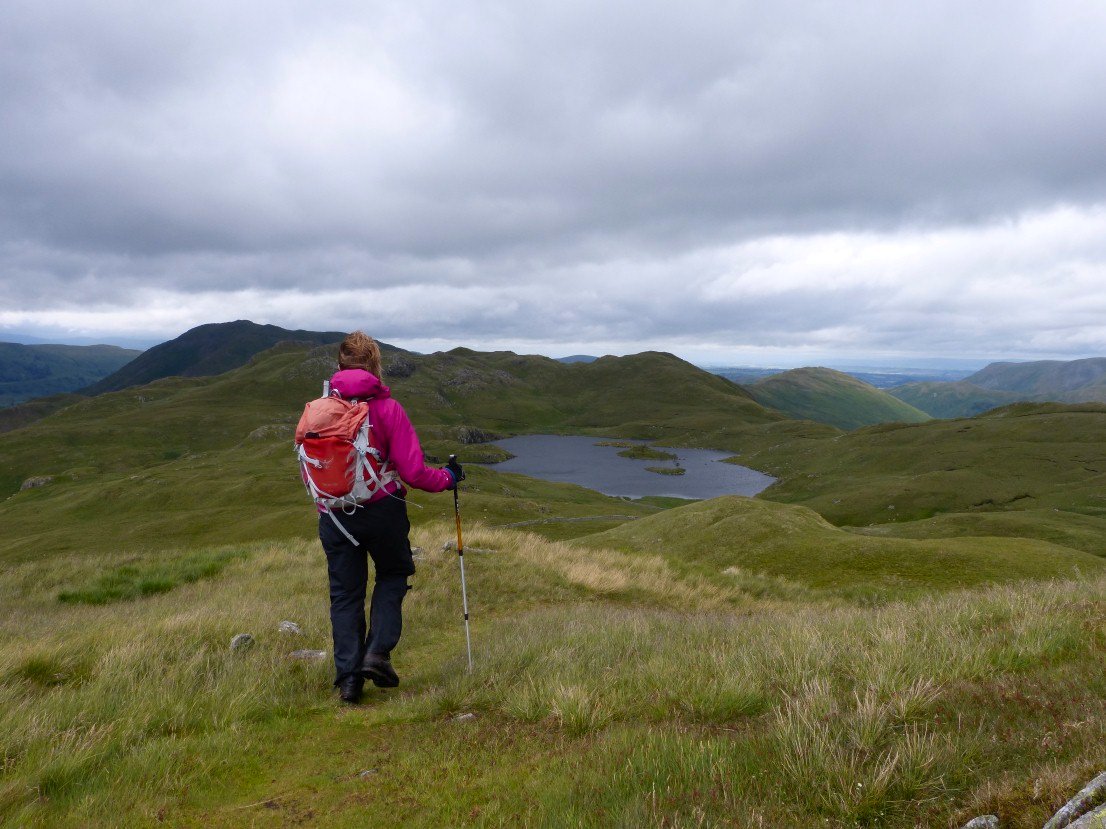 A and B had to leave to make the last bus so after saying our good byes Sue and I headed for Angle Tarn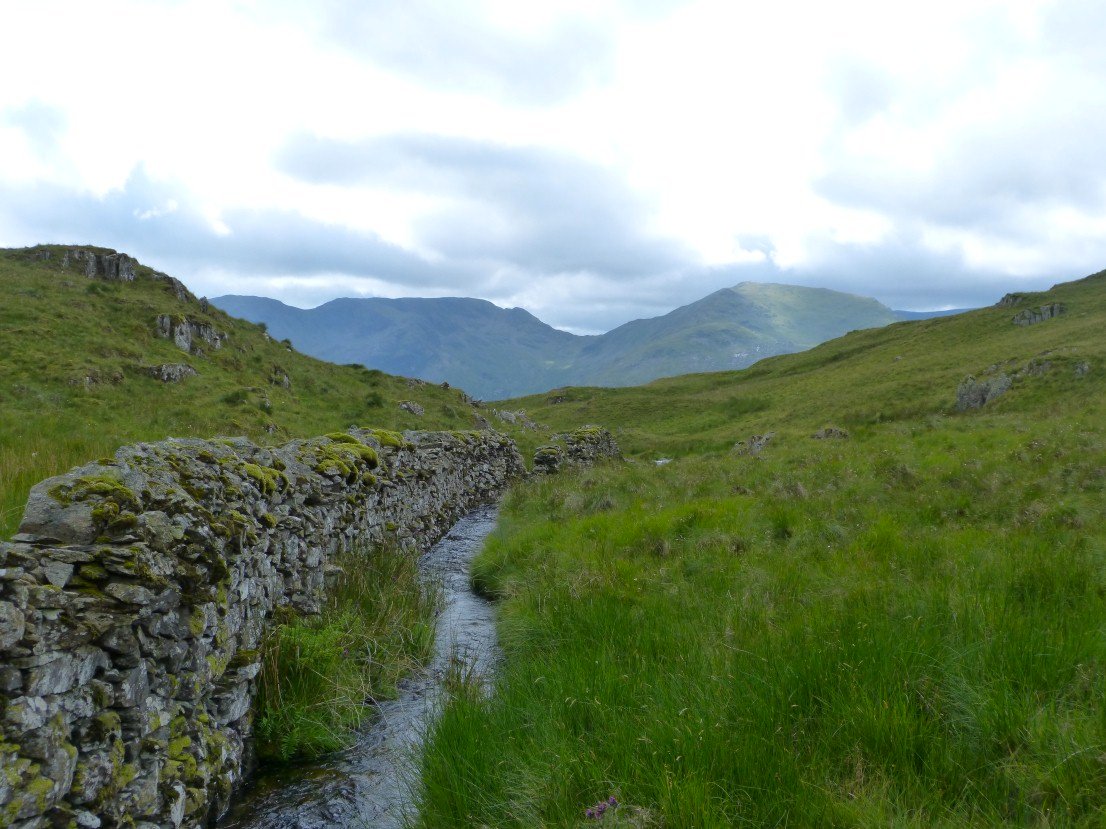 The flat top of Fairfield then St. Sunday Crag along to the right over Deepdale Hause.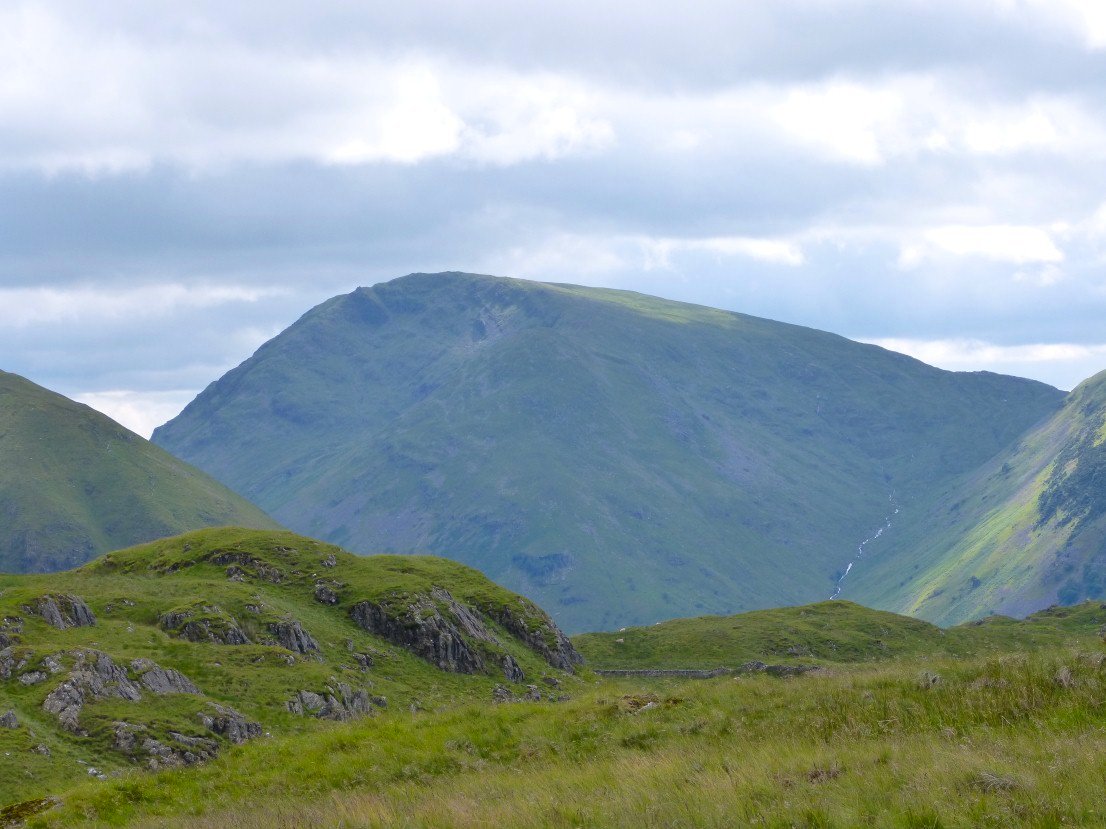 Zooming in on Red Screes.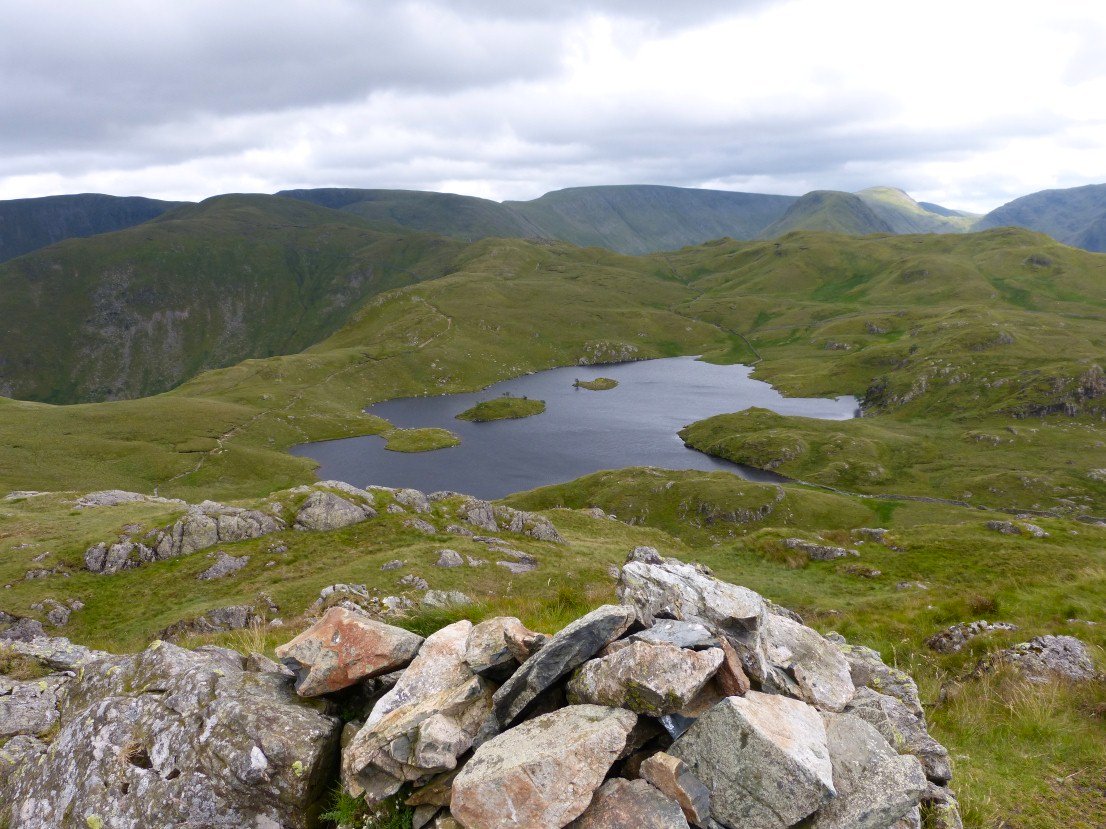 Angle tarn from Angle Tarn Pikes south top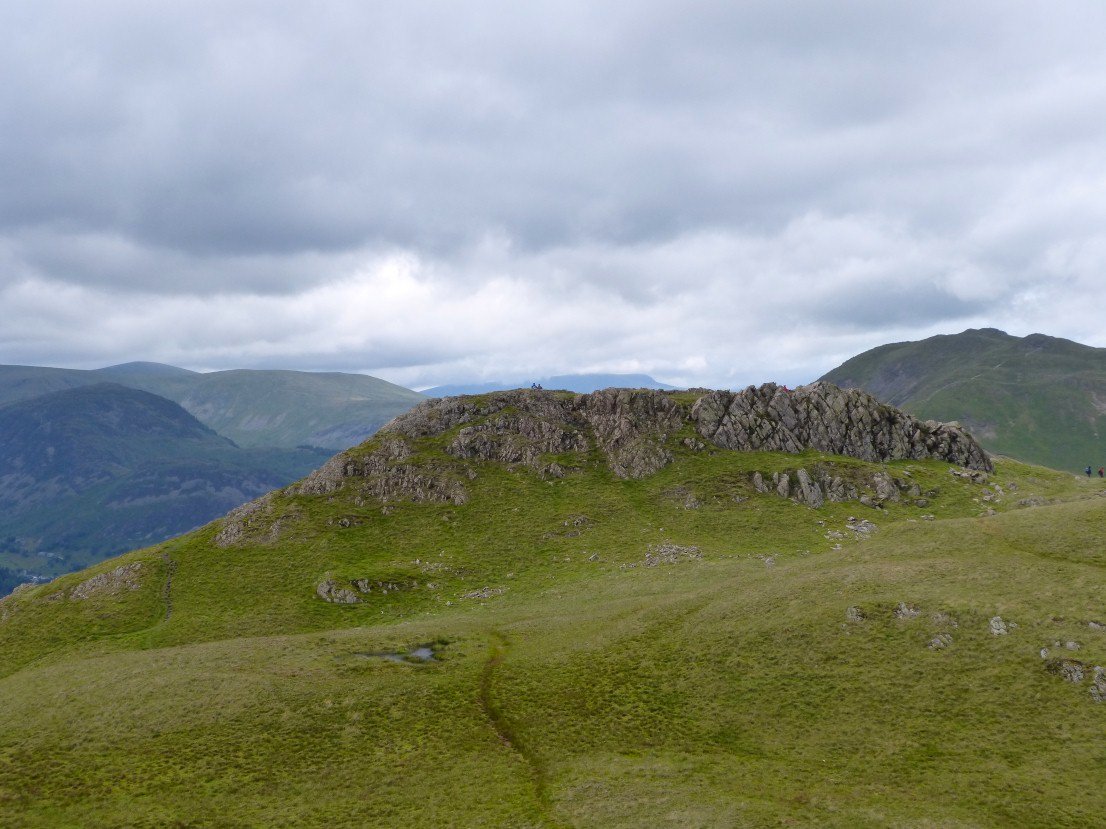 And across this little depression is the slightly higher Angle Tarn Pikes north top.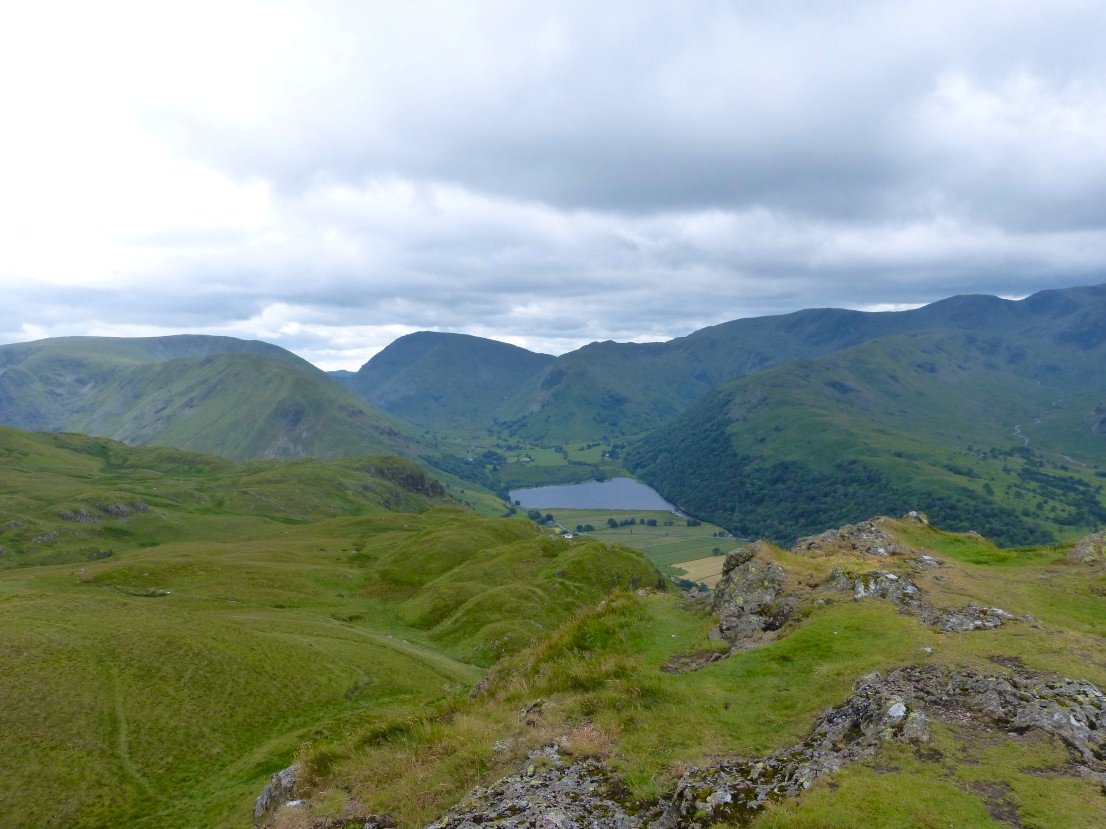 Which only takes a few minutes to reach and you get a nice view of Brotherswater.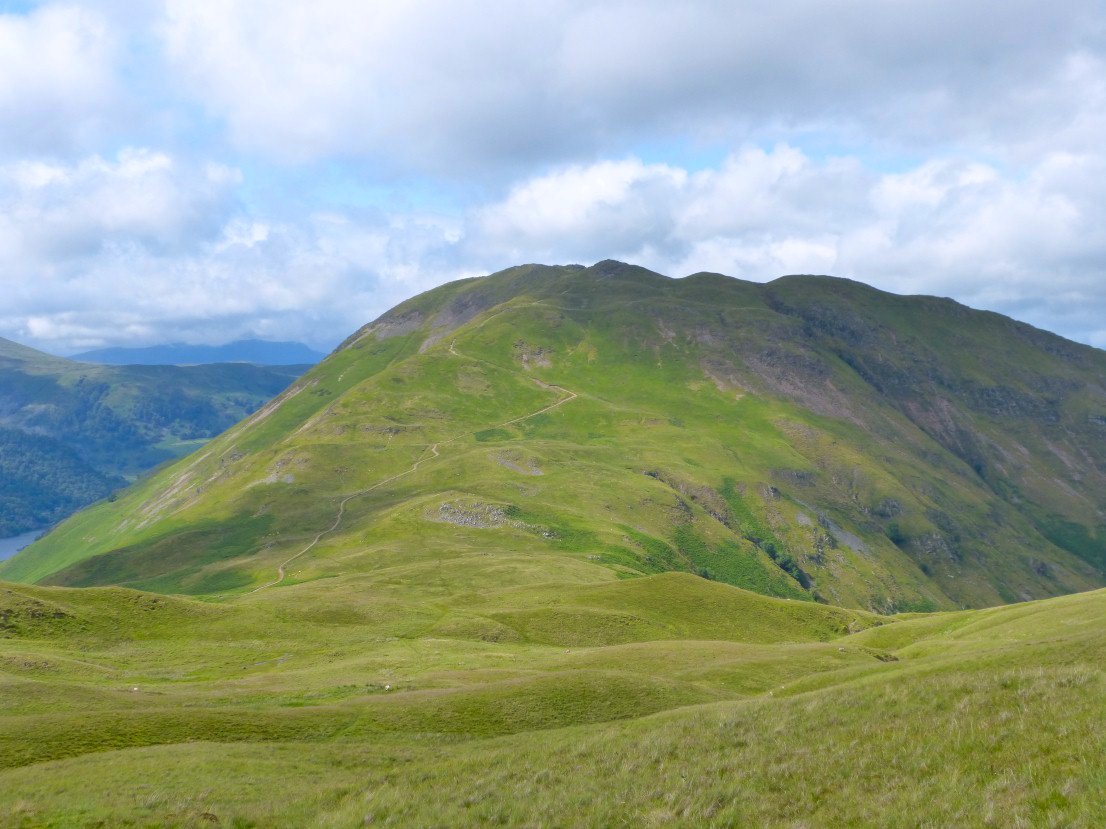 The afternoon has brightened up again and Place Fell looks lovely in the sunshine.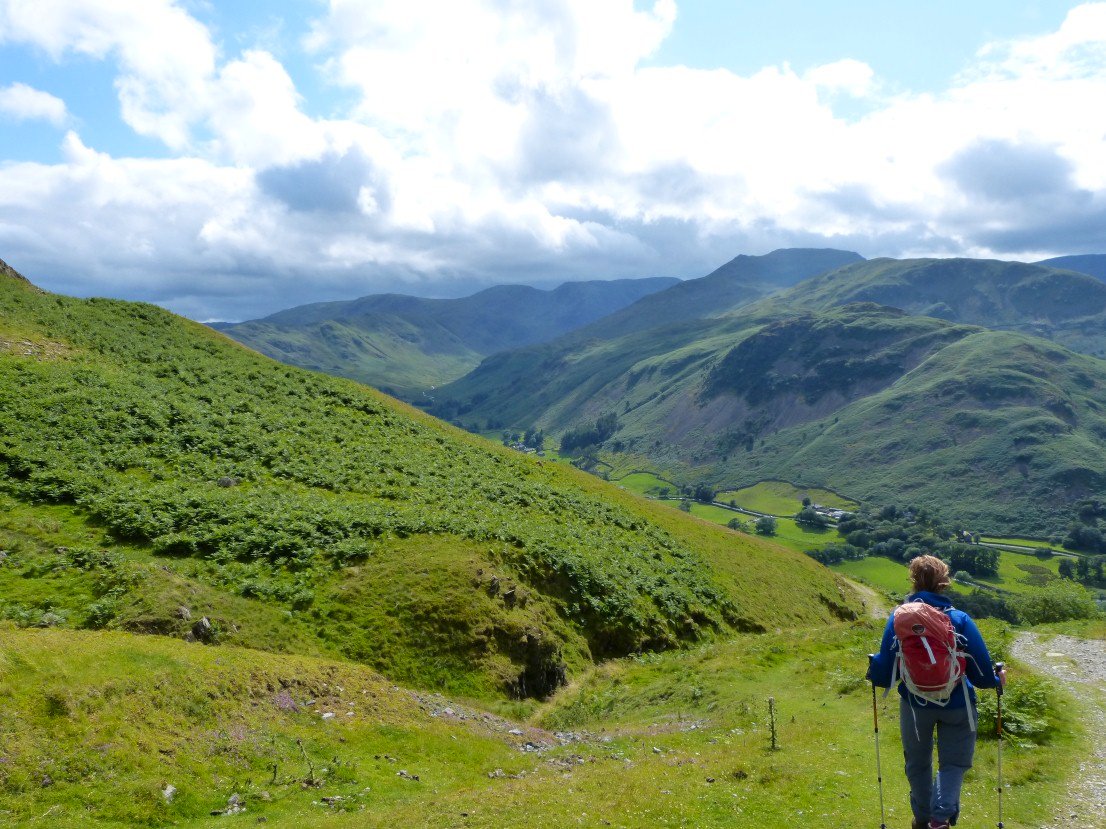 Setting of down the path from Boredale Hause that takes us back to Hartsop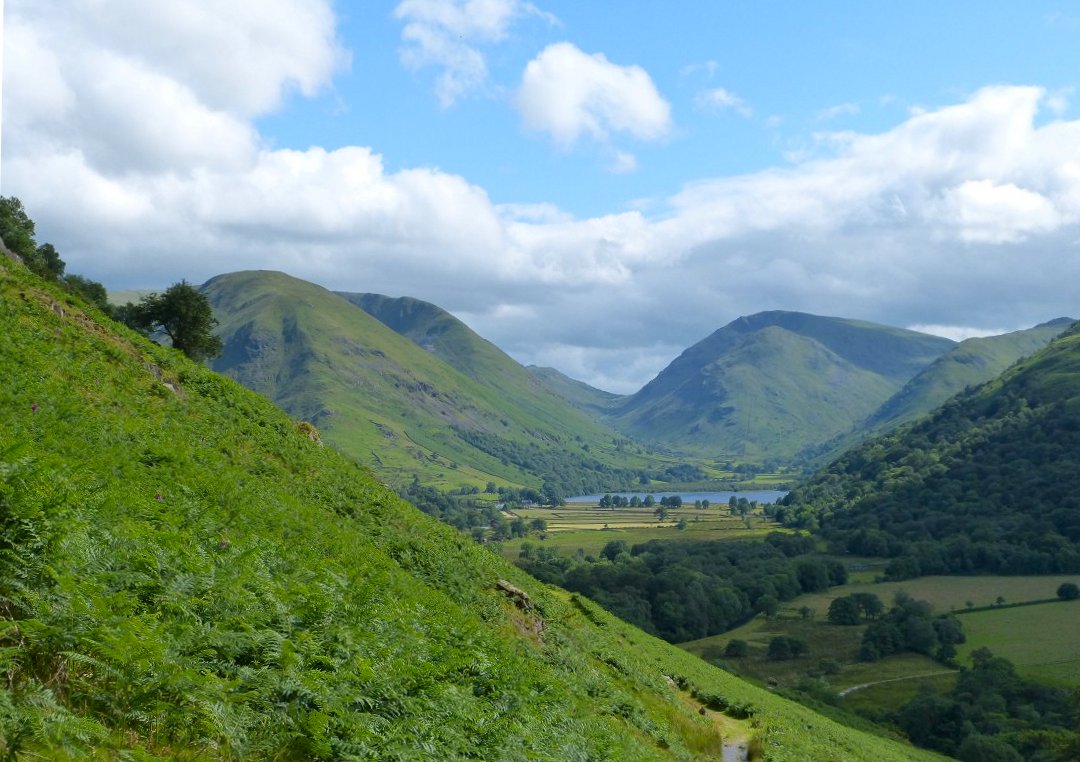 An almost Alpine type view from the path down.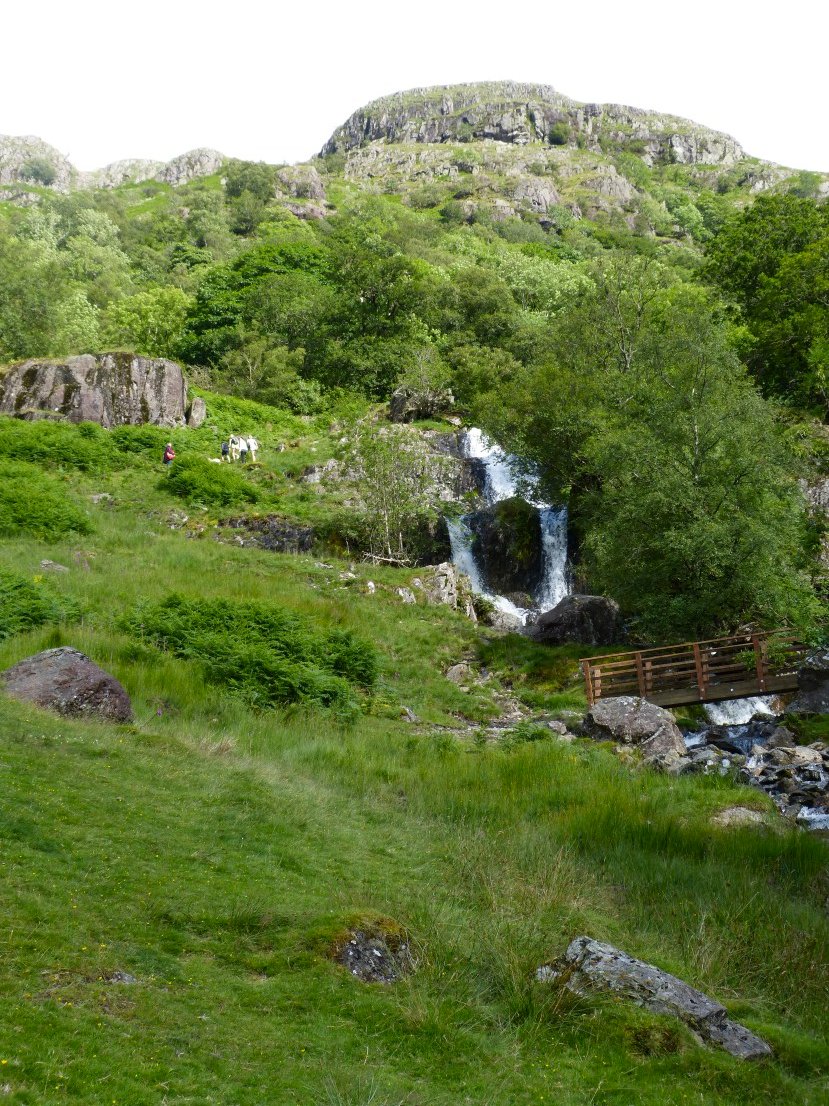 The lower falls in Angletarn Beck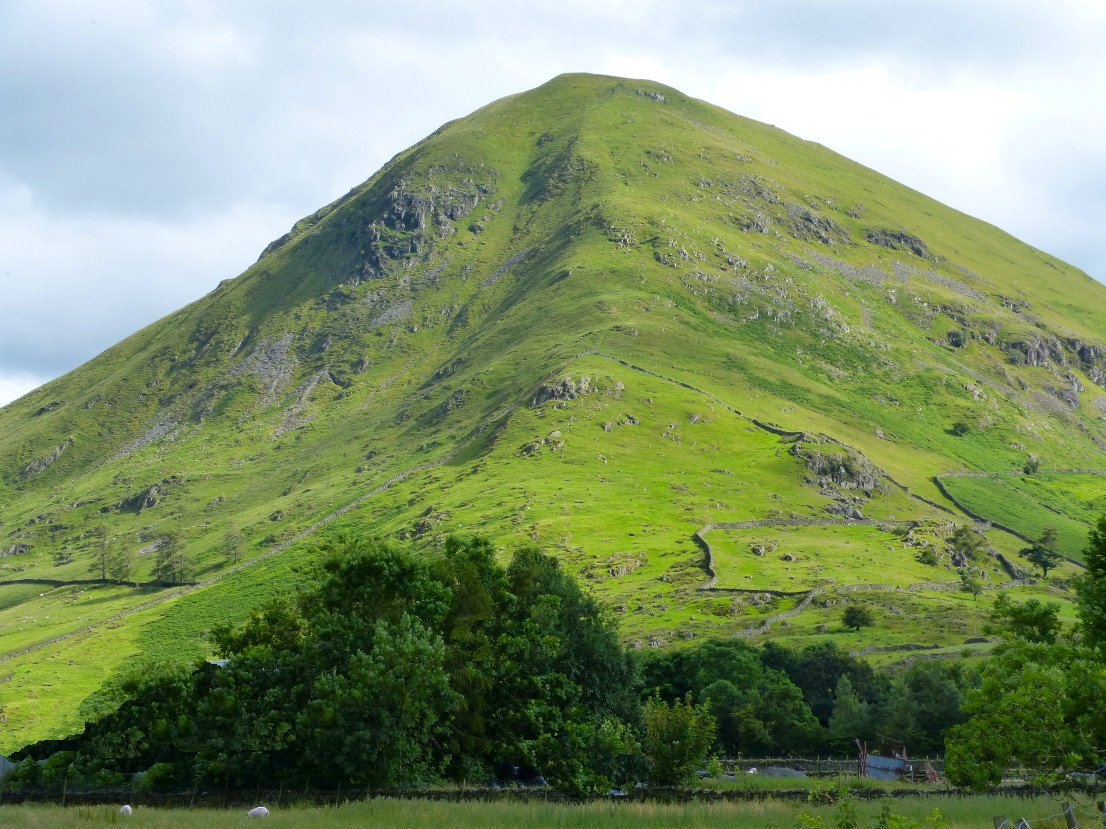 The steeper than steep Hartsop Dodd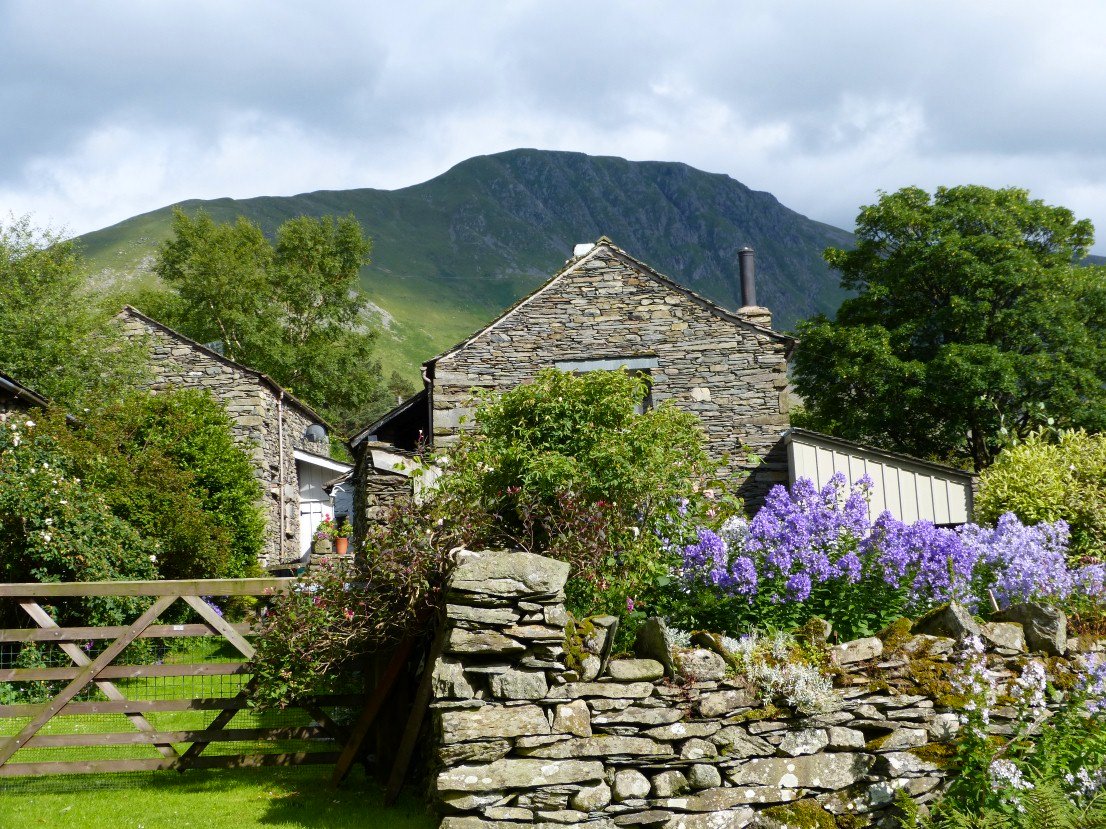 Finally back to lovely Hartsop.