WWW.KARLSWALKS.CO.UK
PICTURES AND TRIP REPORTS FROM MY WALKS IN THE ENGLISH LAKE DISTRICT
---
E-mail - karl@karlswalks.co.uk
St. Sunday Crag, Birks and Arnison Crag from Deepdale
12th November 2021
Route. Deepdale Bridge - Deepdale - Sleet Cove - Deepdale Hause - St. Sunday Crag - Birks - Trough Head - Arnison Crag - Patterdale - Deepdale Bridge. ( about 8 miles 2700ft ascent )
Of all the several lovely valleys which run roughly westward from the Patterdale/Glenridding valley I think Deepdale is my favourite. Today Sue, Robert and I had a walk along this lovely valley to climb St. Sunday Crag.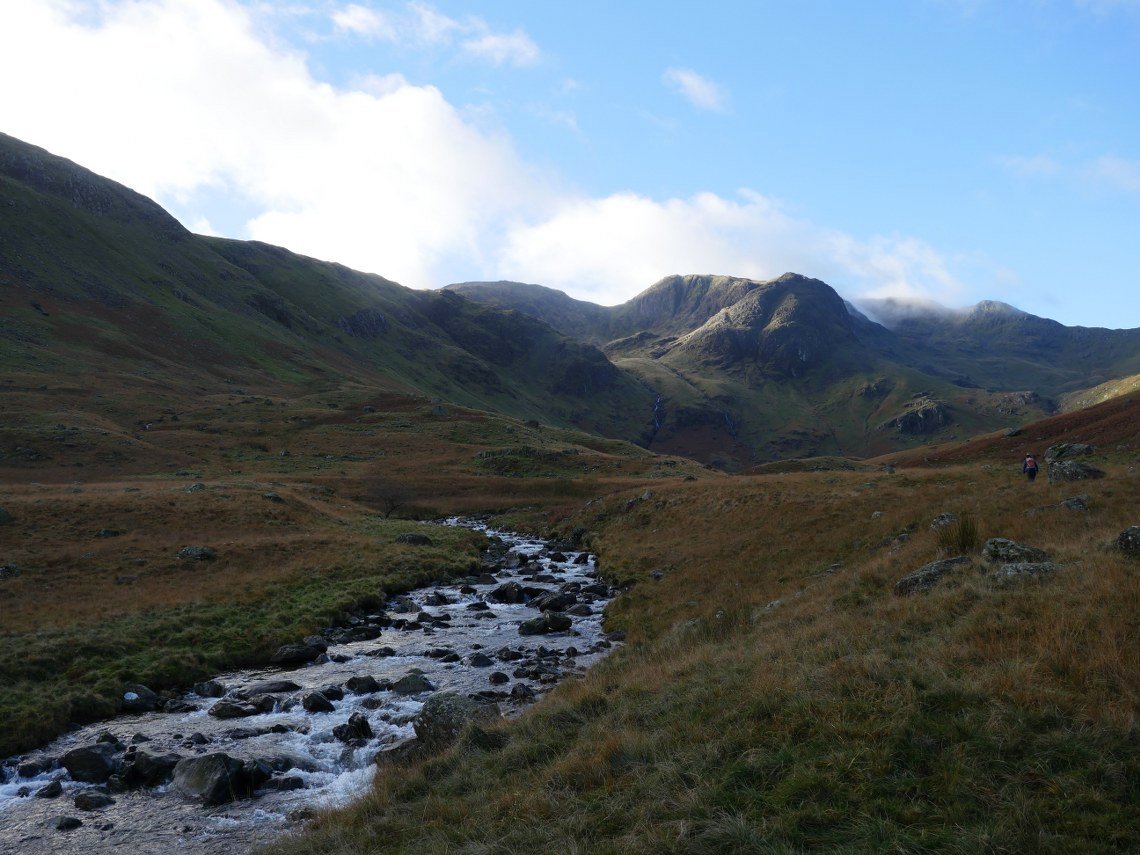 It was one of those late Autumn days where it was warm in the sun but quite chilly in the shade. Here we are in the shade following the path by Deepdale Beck with the great bulk of Greenhow End ahead..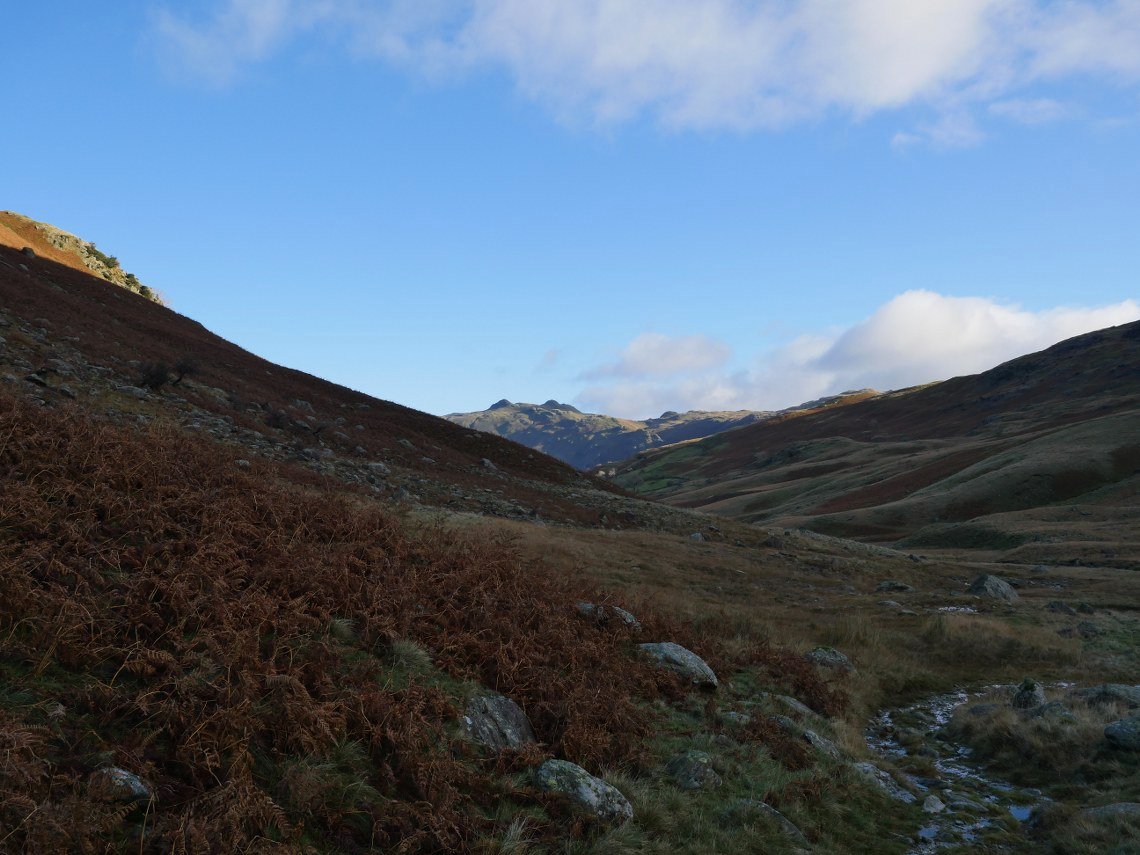 Looking back to the twin tops of the Angletarn Pikes.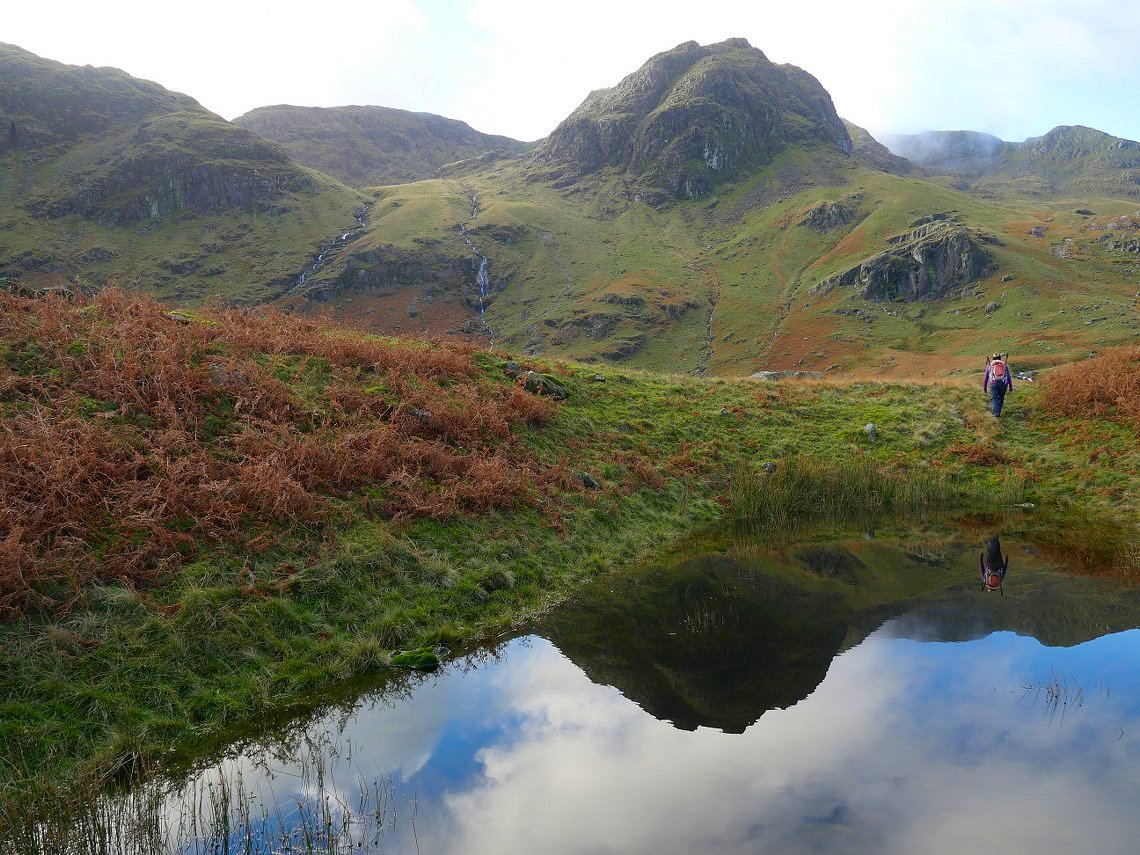 I've took this picture of Greenhow End reflected in this tiny tarn before.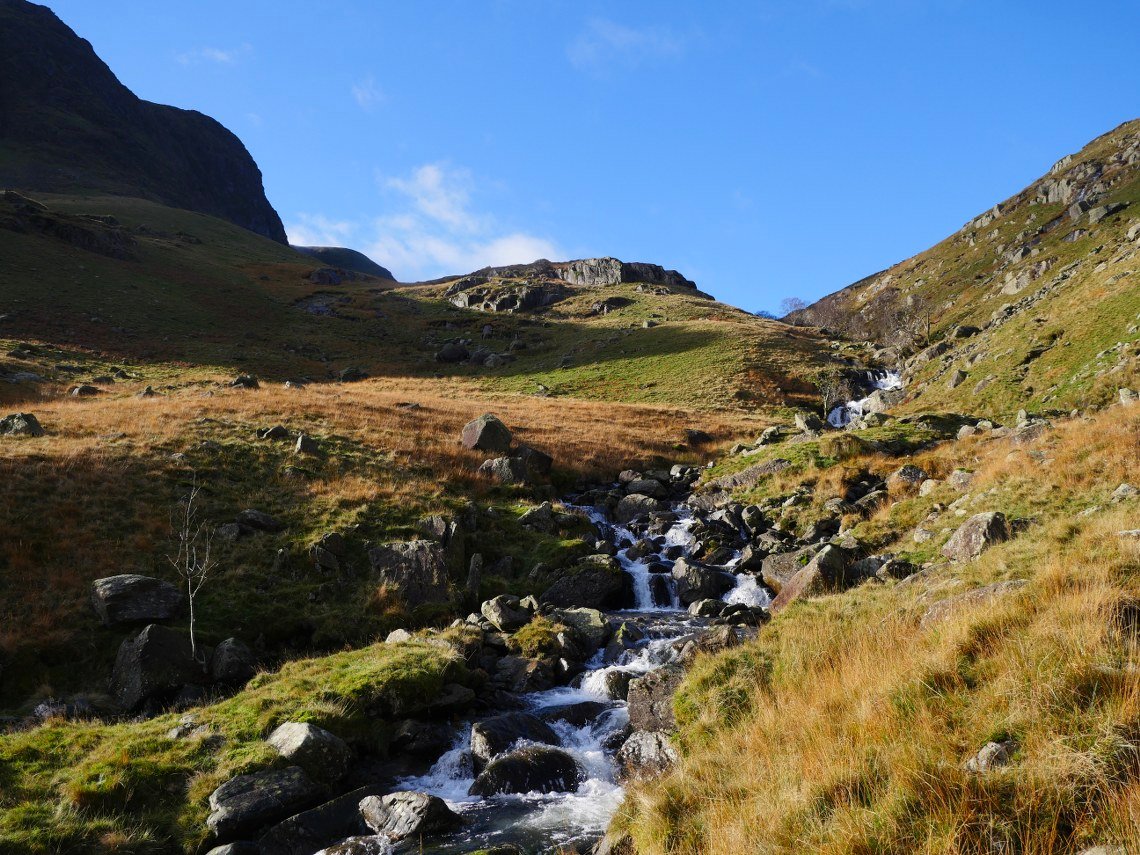 We reach the sunshine just as the path steepens so this section was a very warm climb.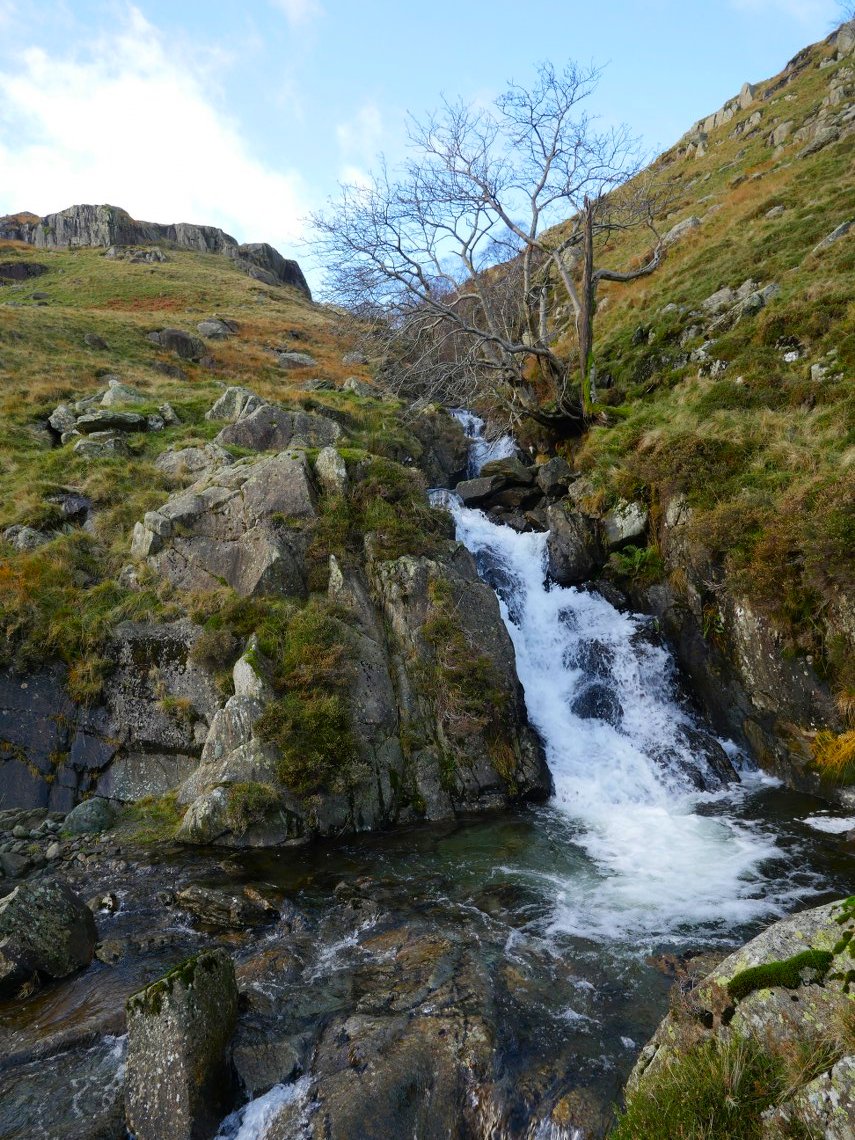 A little earlier in the year and I might have been tempted to have a cooling dip.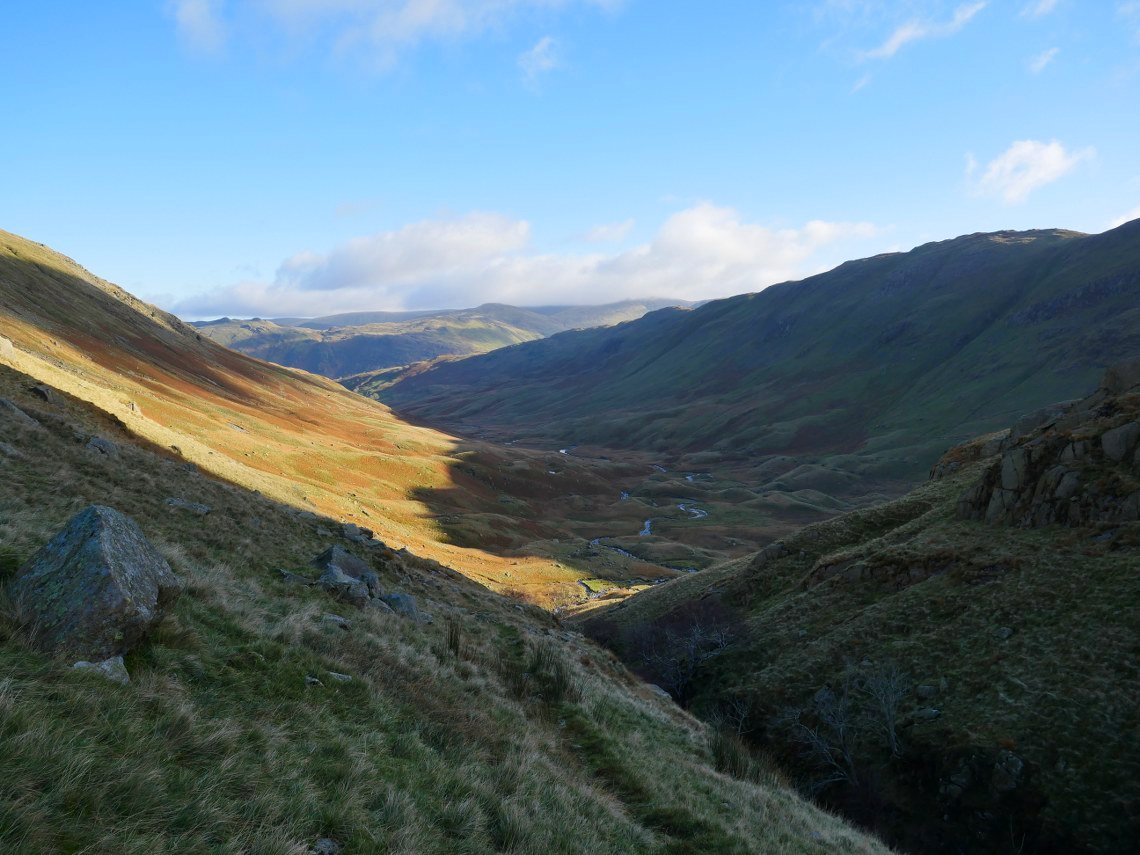 Another look back from above the quite steep sided stream gully.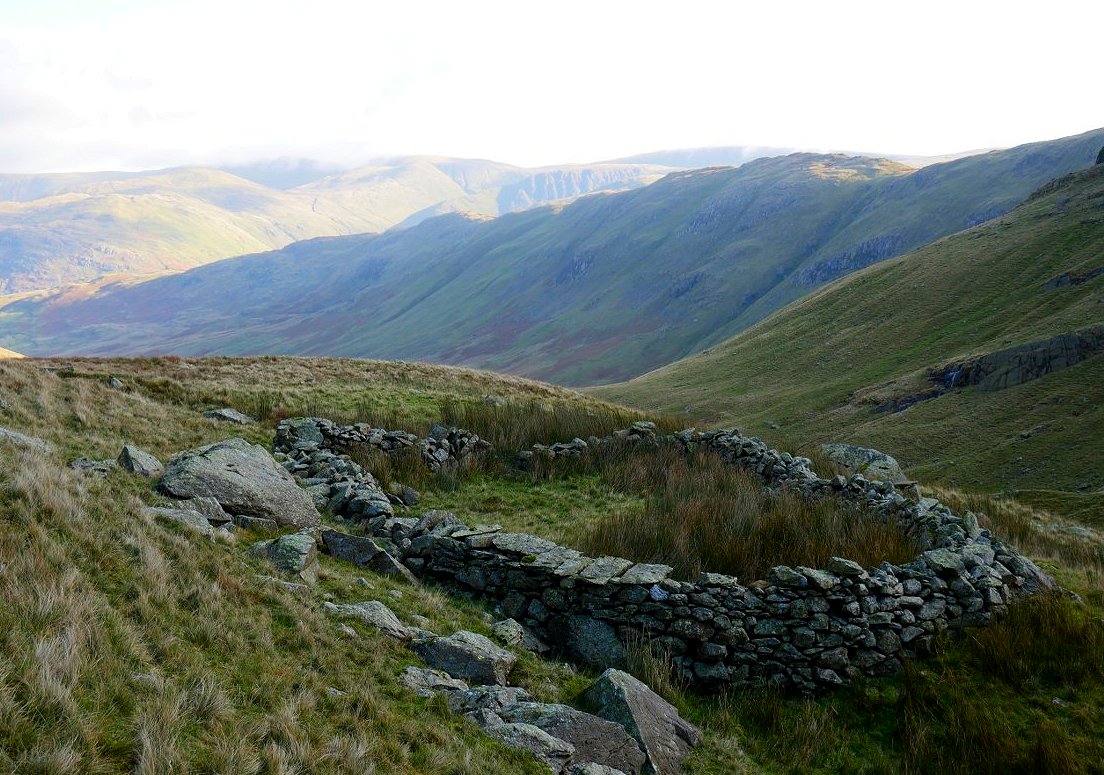 The sheepfold in Sleet Cove.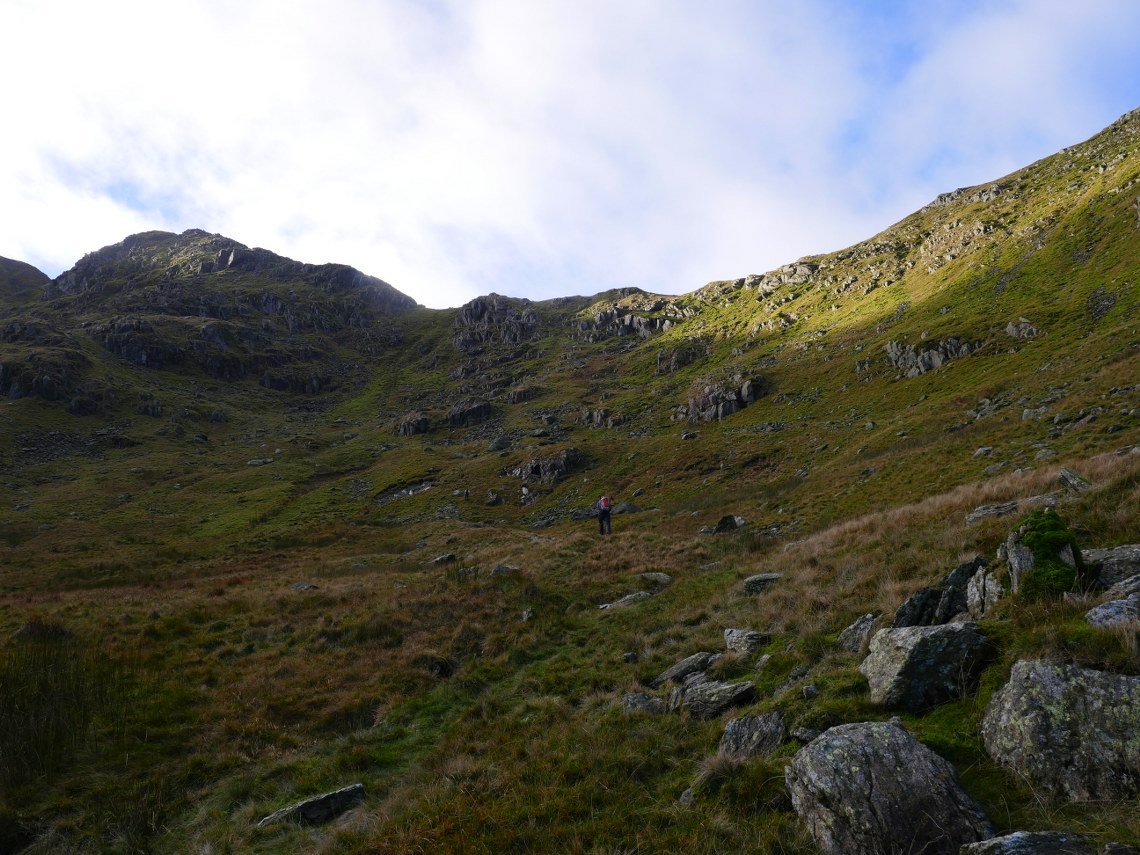 From the sheepfold you have a few minutes of quite hard work as you have to climb out of the valley. There is a path to follow although in places it does get a little sketchy.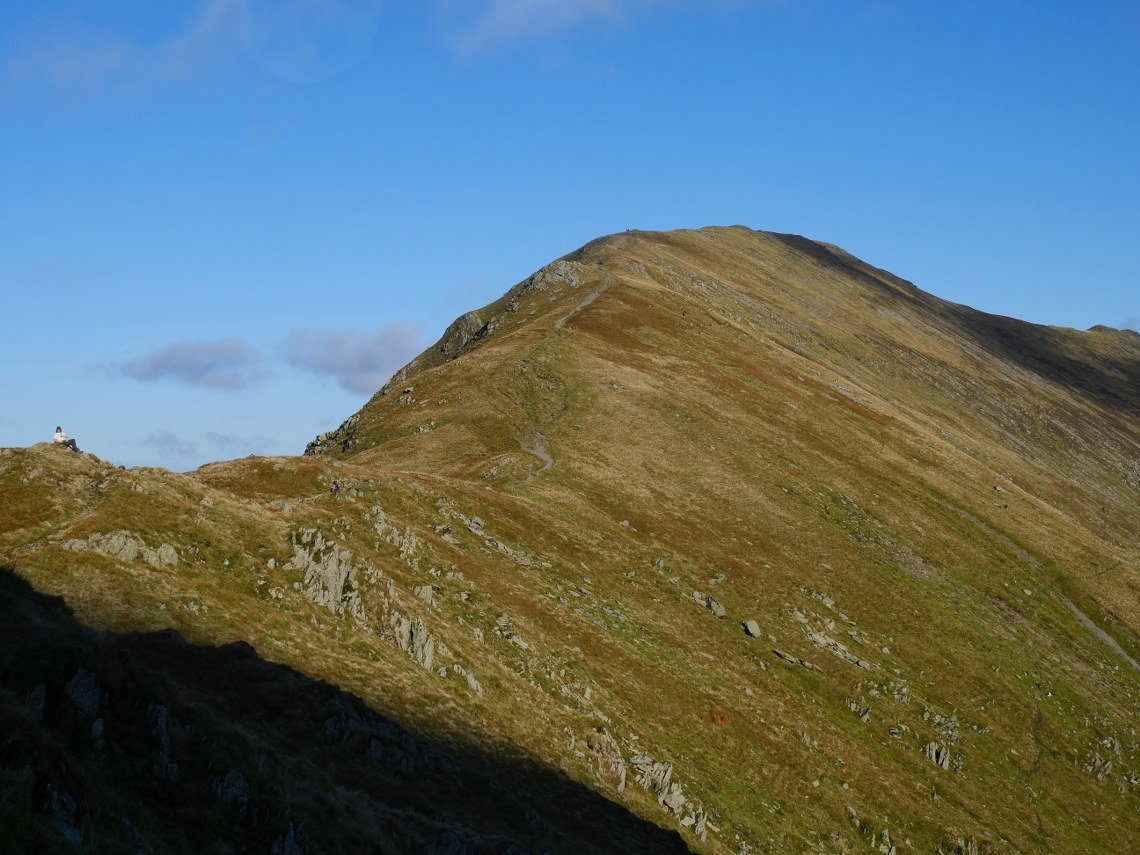 Soon we are nearing the top although not as quickly as Robert who has found himself a place in the sun whilst he waits for us. St. Sunday Crag is waiting for us as well.
.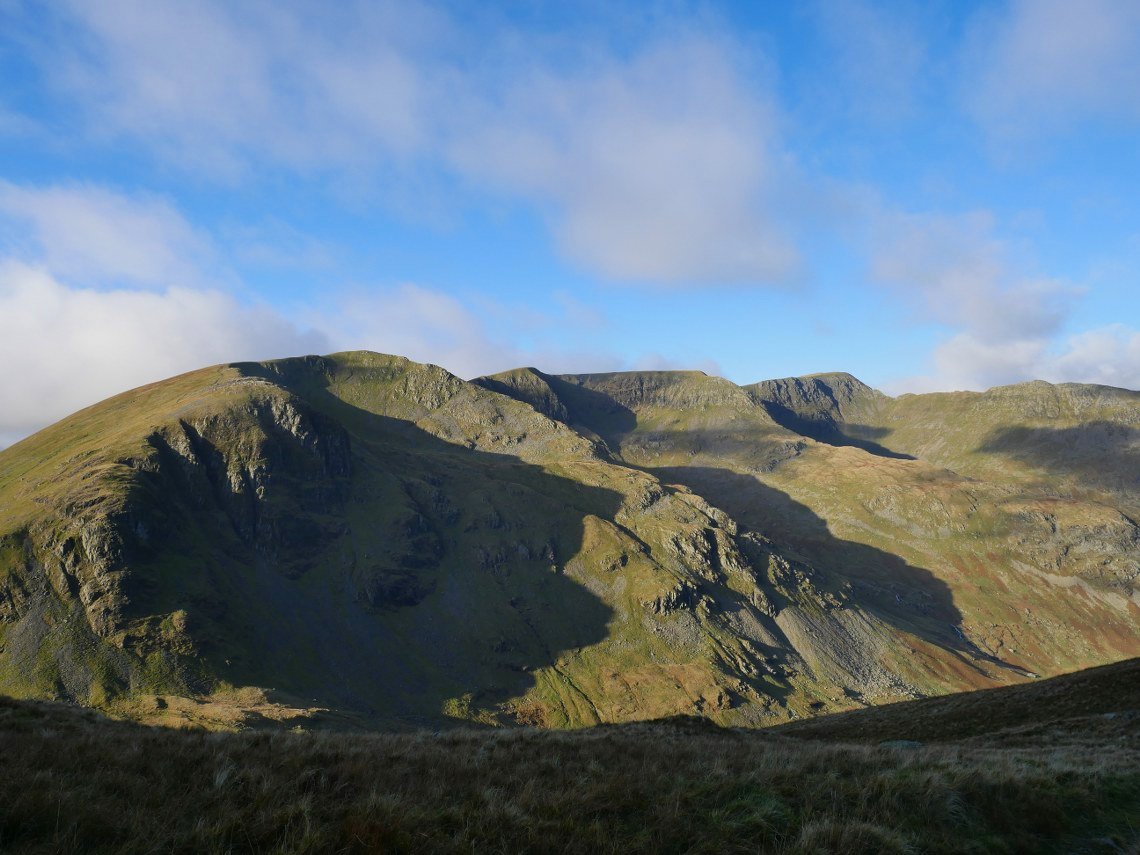 On to Deepdale Hause at last and the view over to the Helvellyn fells helps you forget your aching legs.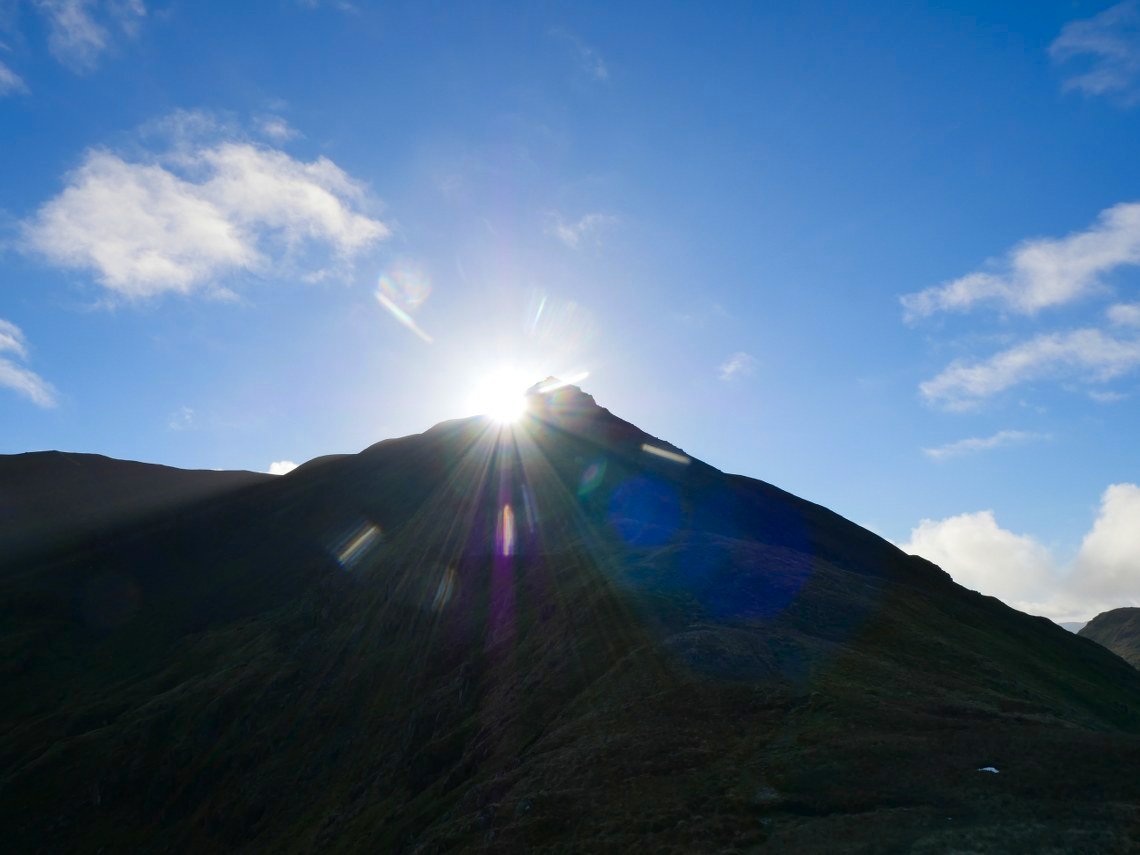 An attempt at a ' diamond ring ' photo over Cofa Pike.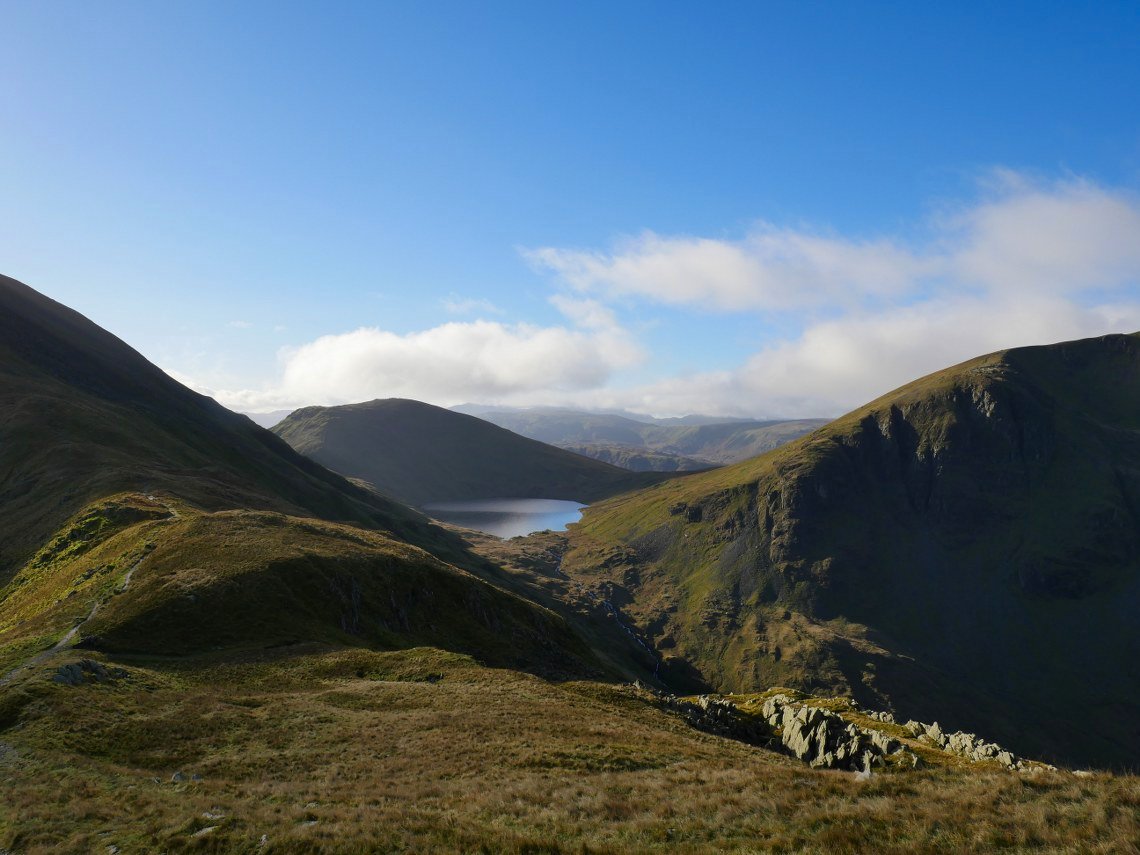 Grisedale tarn with Seat Sandal above.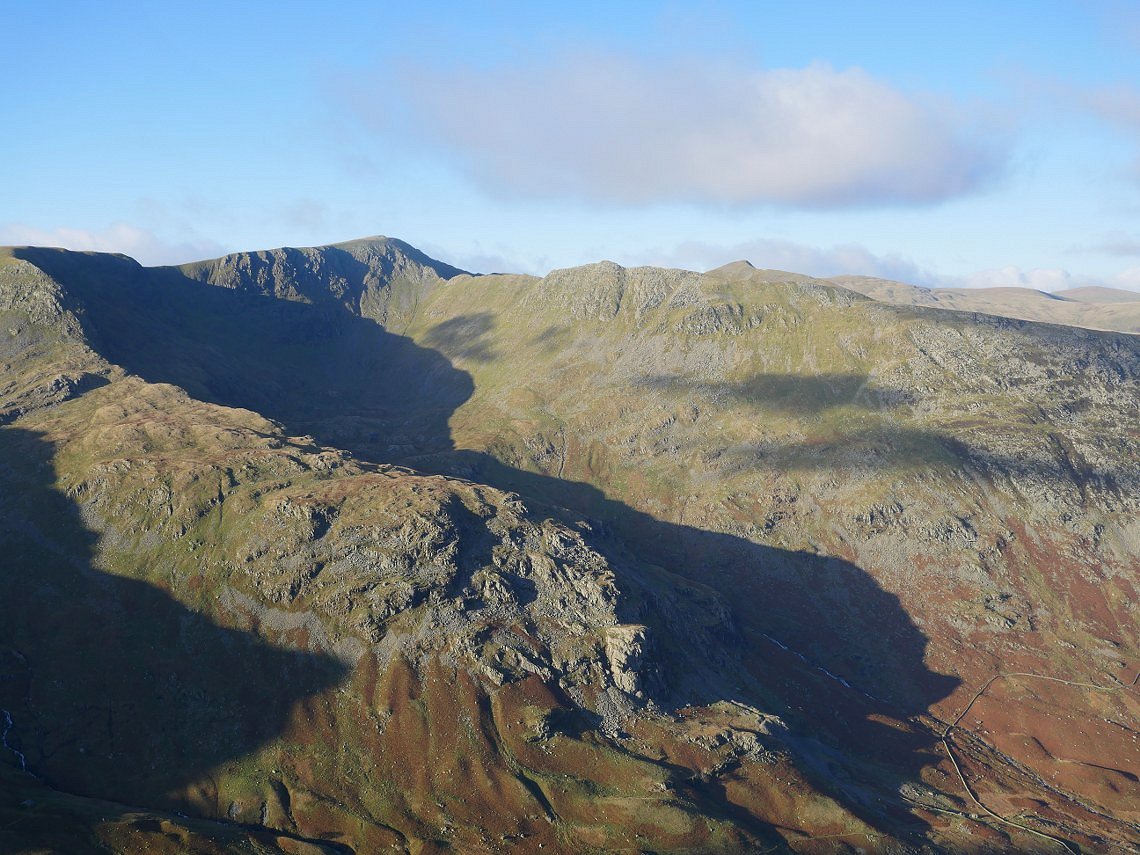 A couple of years ago I saw the shadow of a giant wolf on Scafell now I'm seeing the shadow of a giant Rhino below Striding Edge. I did think at the time that the flat bit which is casting the shadow of the Rhino's horn looked like a good camp site.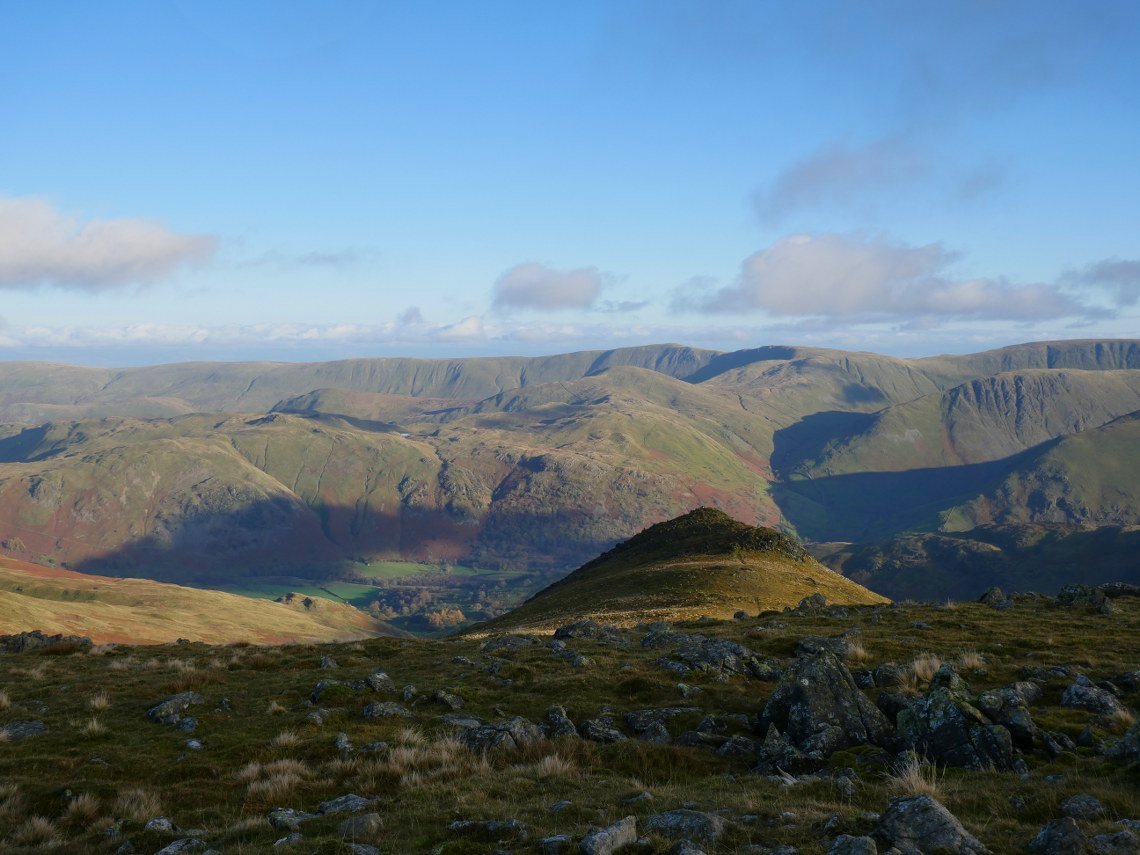 Gavel Pike and the far eastern fells from St. Sunday.
And the classic view of Ullswater from on the path down.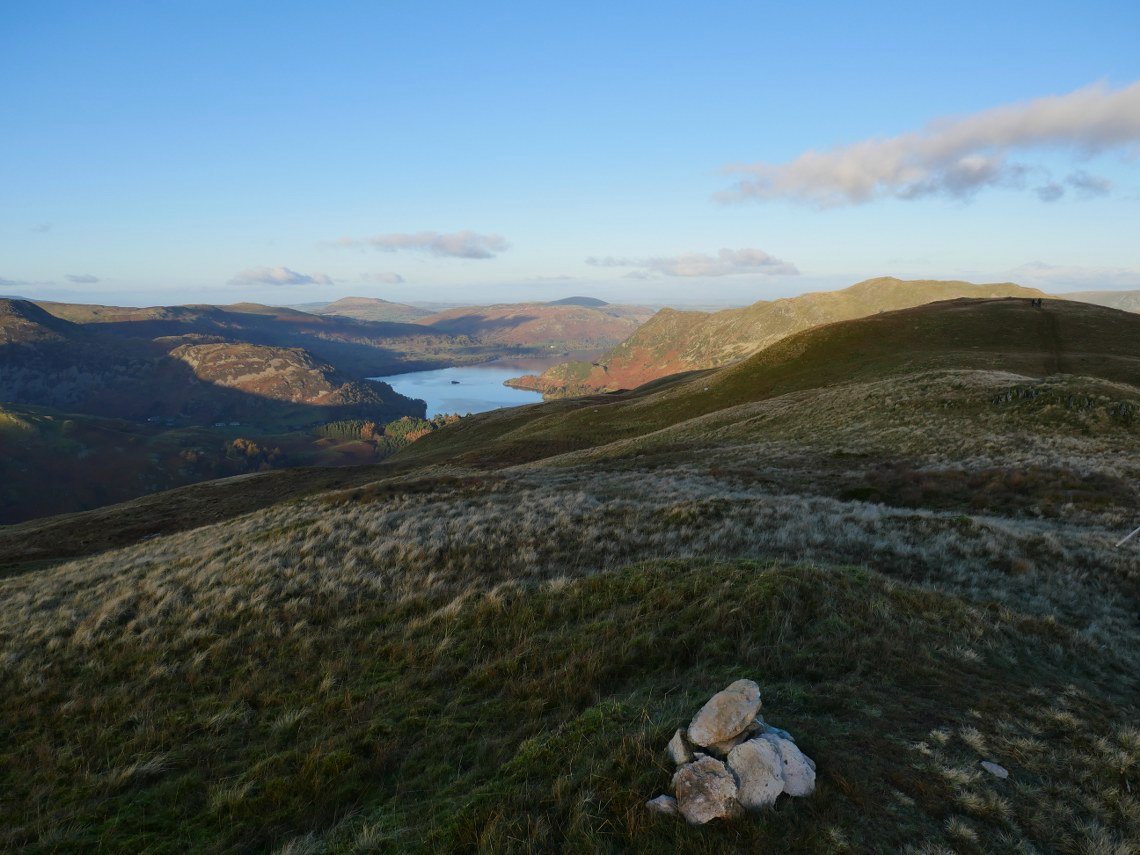 Ullswater again this time from Birks.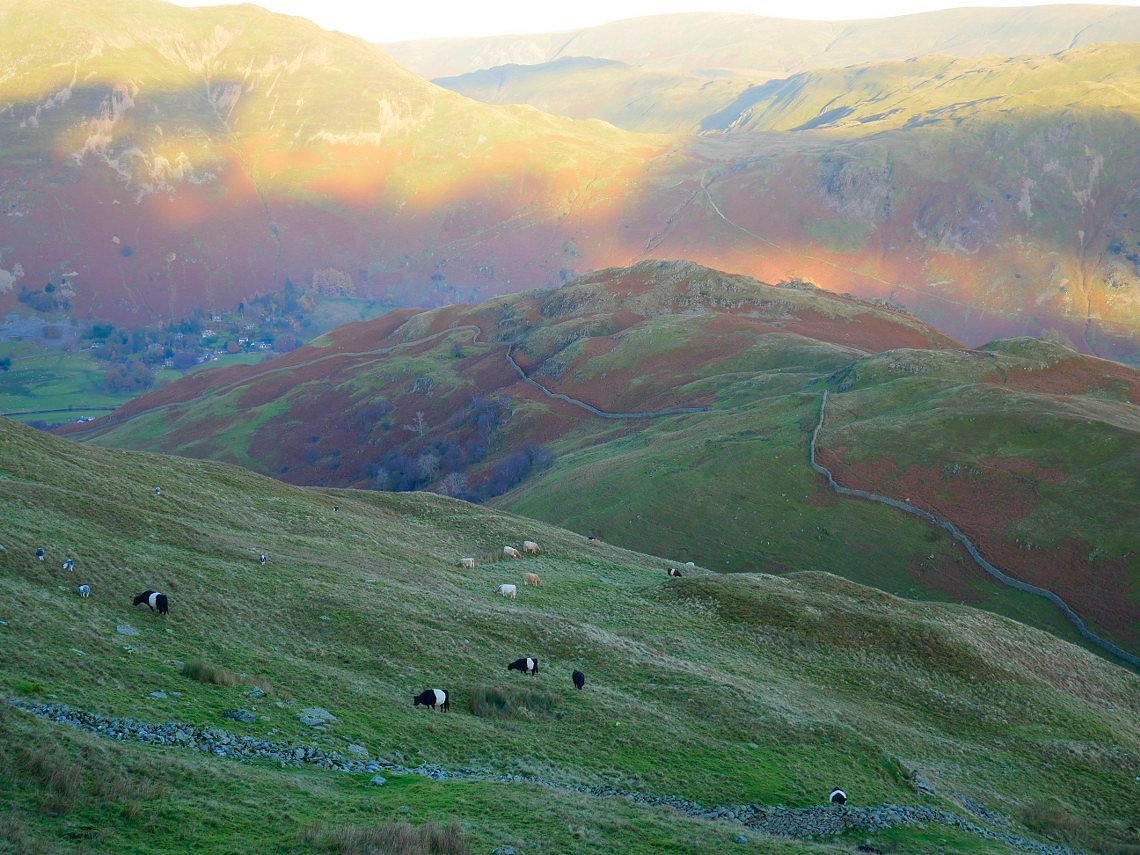 Arnison Crag seen from the quite steep descent to Trough Head. Belted Galloway cattle have made their home on the fell.
Afternoon light on Place Fell.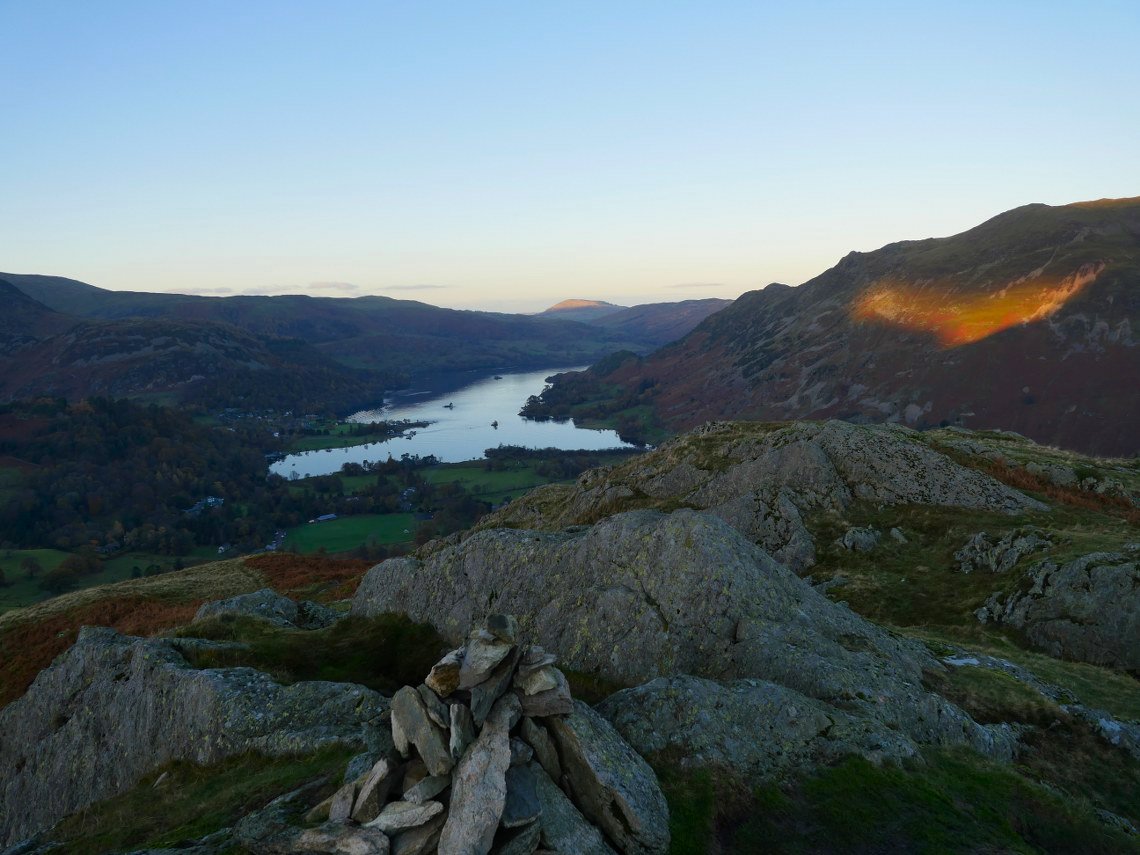 Getting to Arnison Crag always seems to take longer than you think it should ( to me at least ) but we are there now. Place fell has just got a small patch of sun but the top of Great Mell Fell is lit up.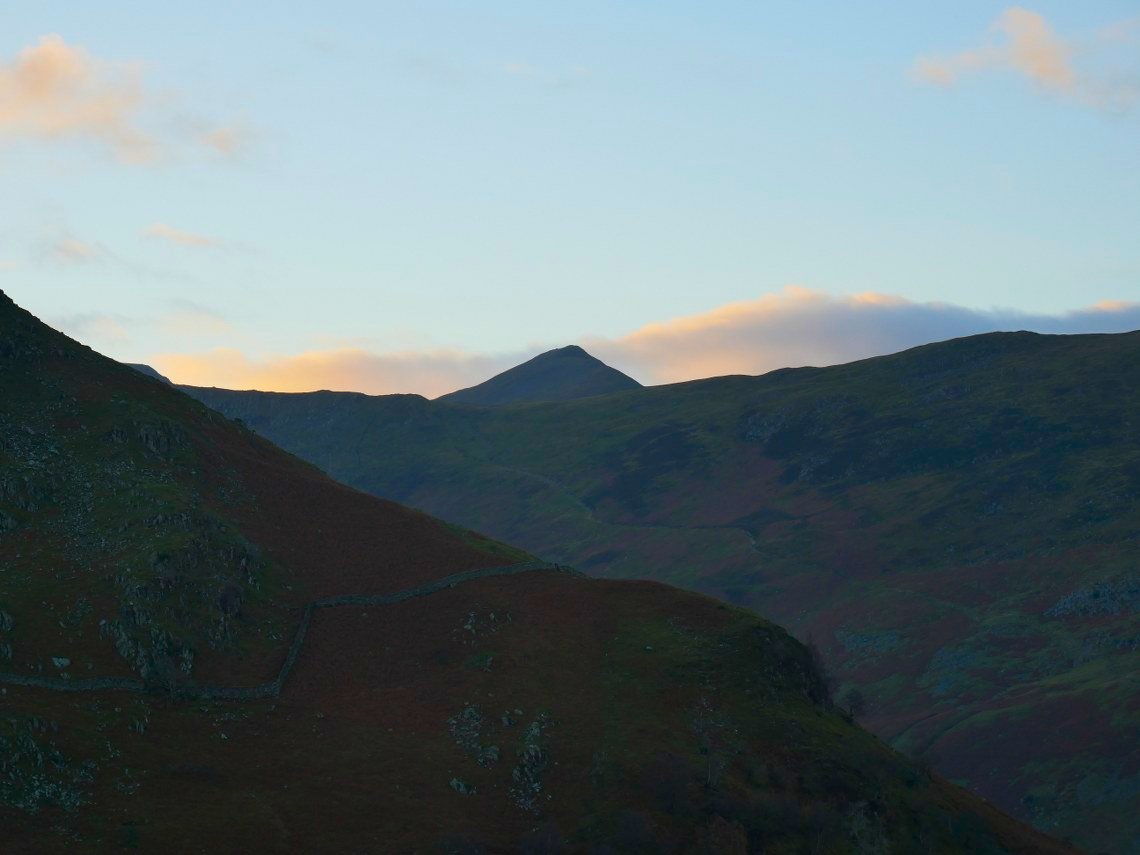 Unmistakable Catstyecam