WWW.KARLSWALKS.CO.UK
PICTURES AND TRIP REPORTS FROM MY WALKS IN THE ENGLISH LAKE DISTRICT
---
E-mail - karl@karlswalks.co.uk
High Pike and Low Pike via Scandale
28th November 2021
Route. Ambleside - Sweden Bridge Lane - Scandale Pass - High Bakestones - High Pike - Low Pike - Low Sweden Bridge - Nook Lane - Ambleside ( about 8.5 miles 2400ft ascent )
Another weather forecast of two halves today, a snowy morning was set to give way to better conditions in the afternoon and that's exactly what happened giving us the best walking conditions we have had for a while.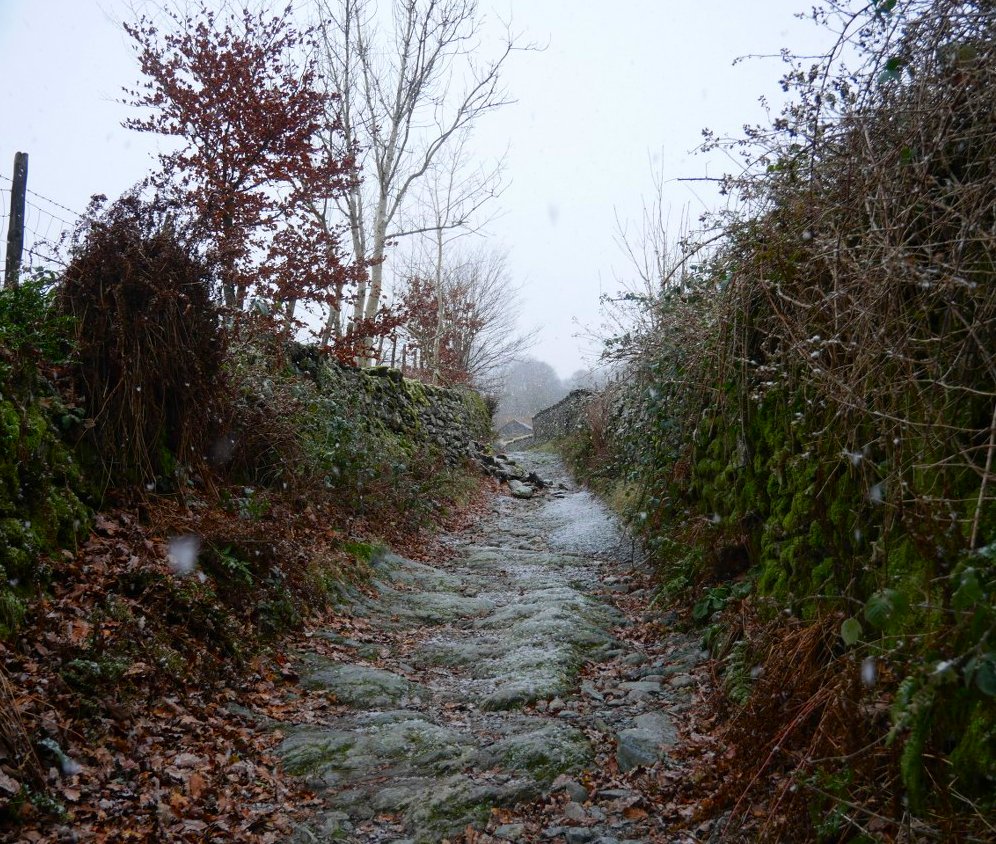 Making our way along the upper reaches of Sweden Bridge Lane. The ground was frozen solid and very tricky in places so we both donned our micro spikes.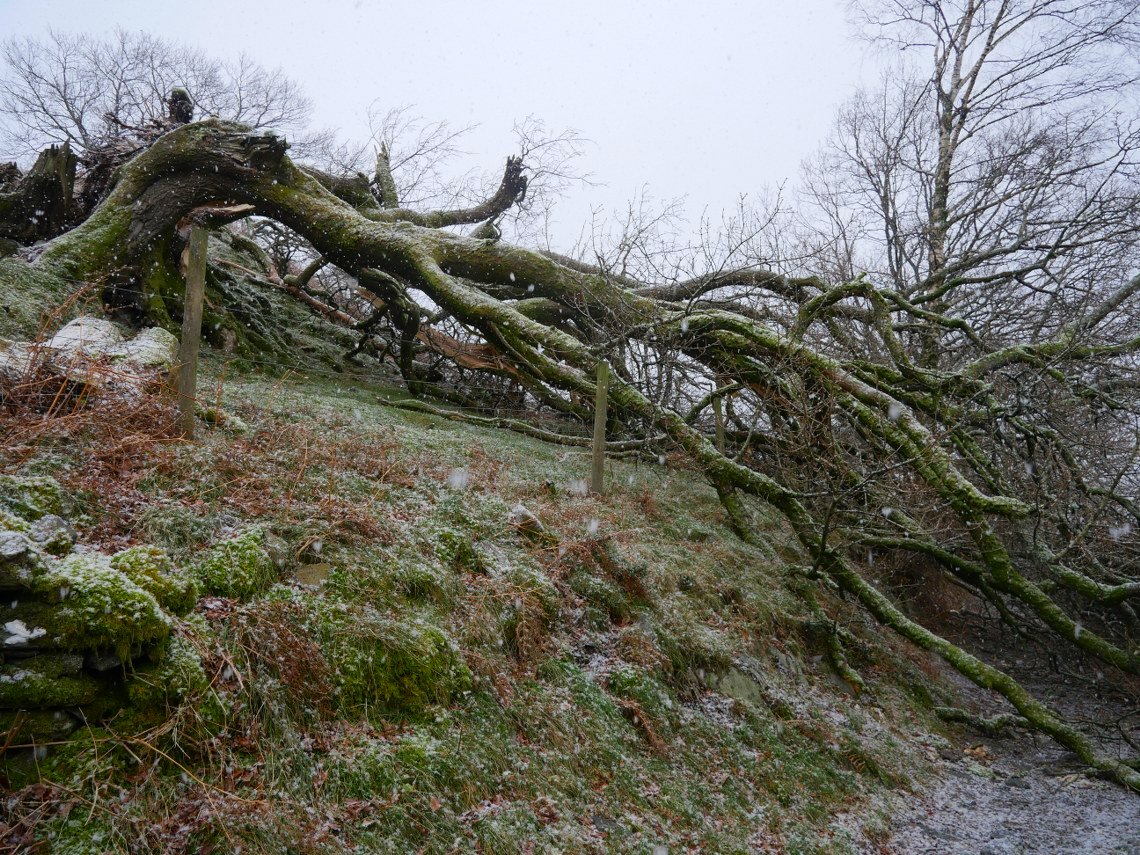 Lots of fallen trees as a result of storm Arwen.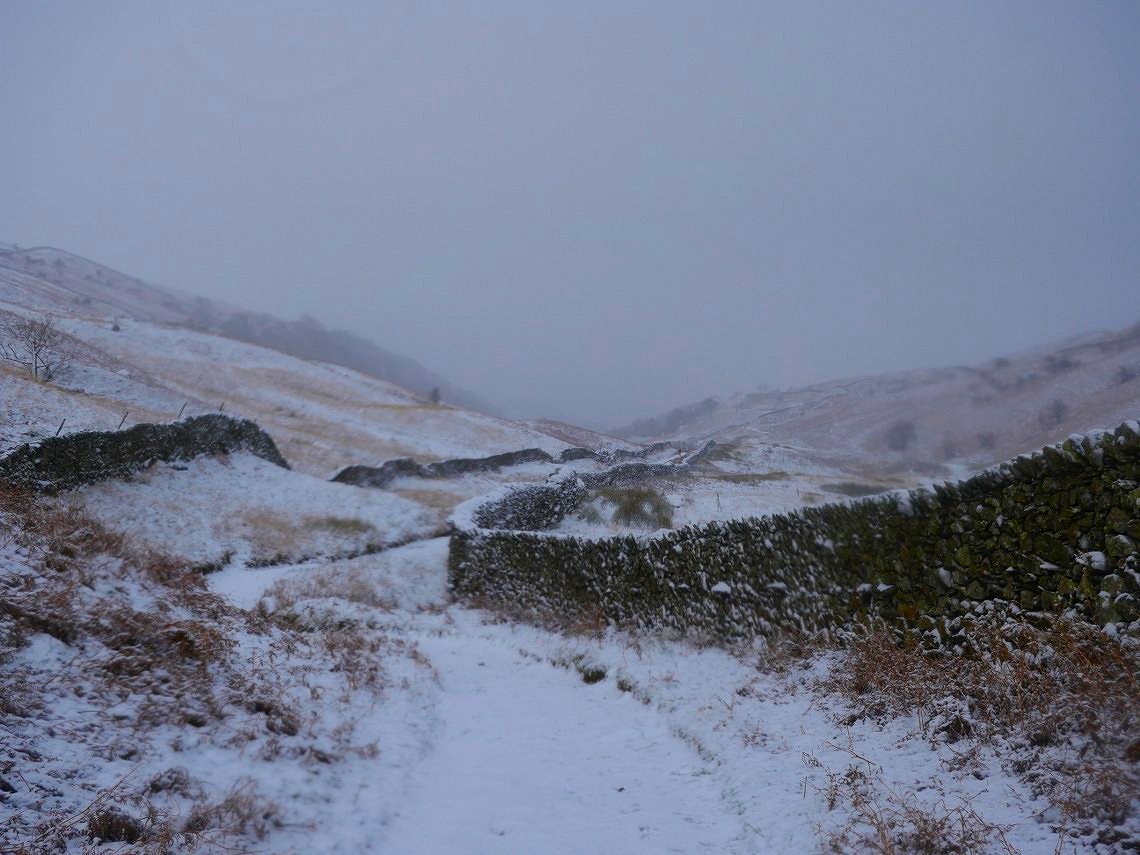 Looking back down Scandale.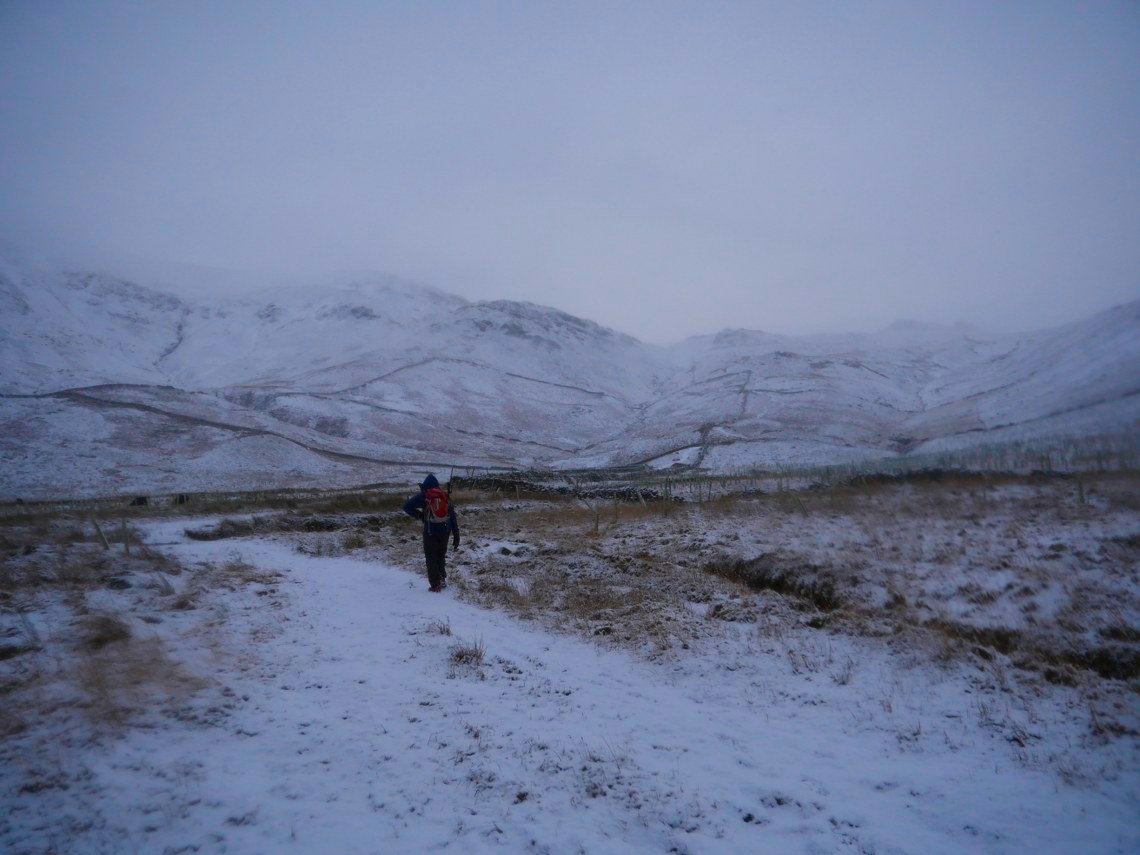 The snow wasn't constant and here we can see the rise to the pass.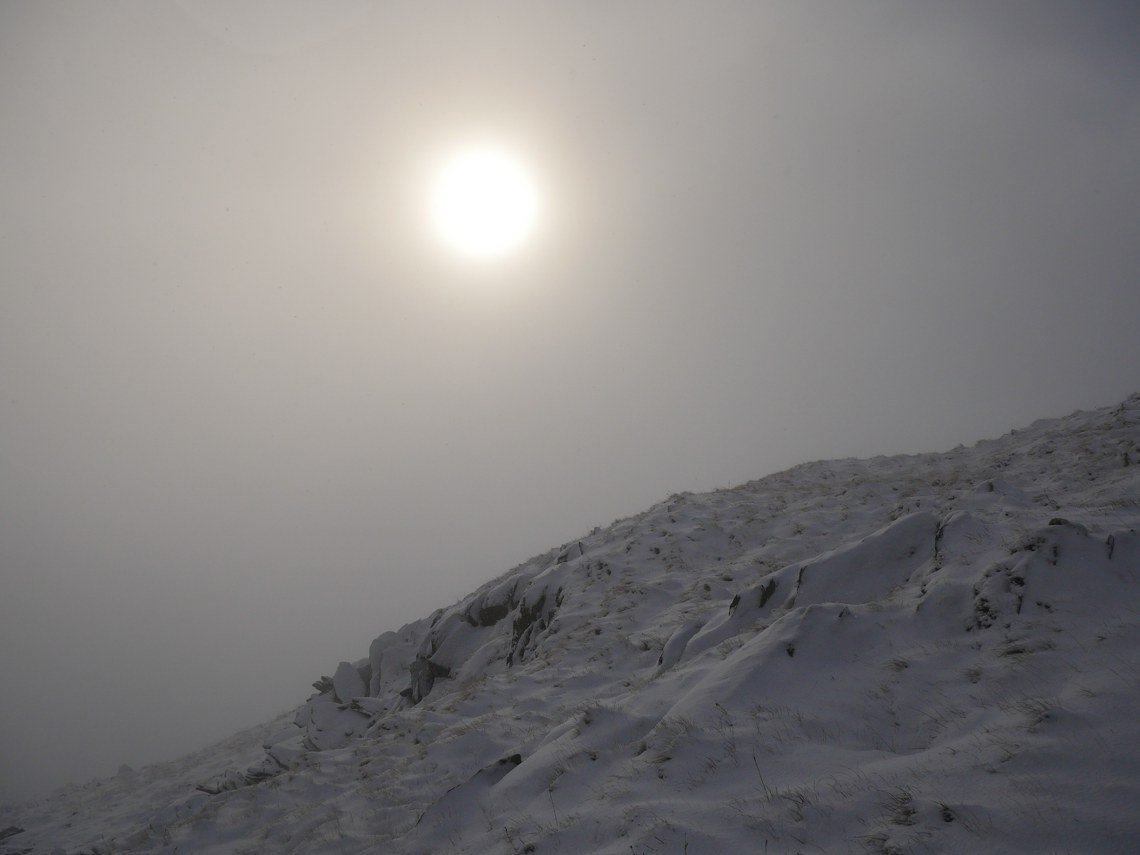 After reaching the pass we turn left and pick up the path by Scandale Tarn which leads us uphill to High Bakestones. It was hard work slogging through the deep snow but the sight of the sun appearing spurred us on.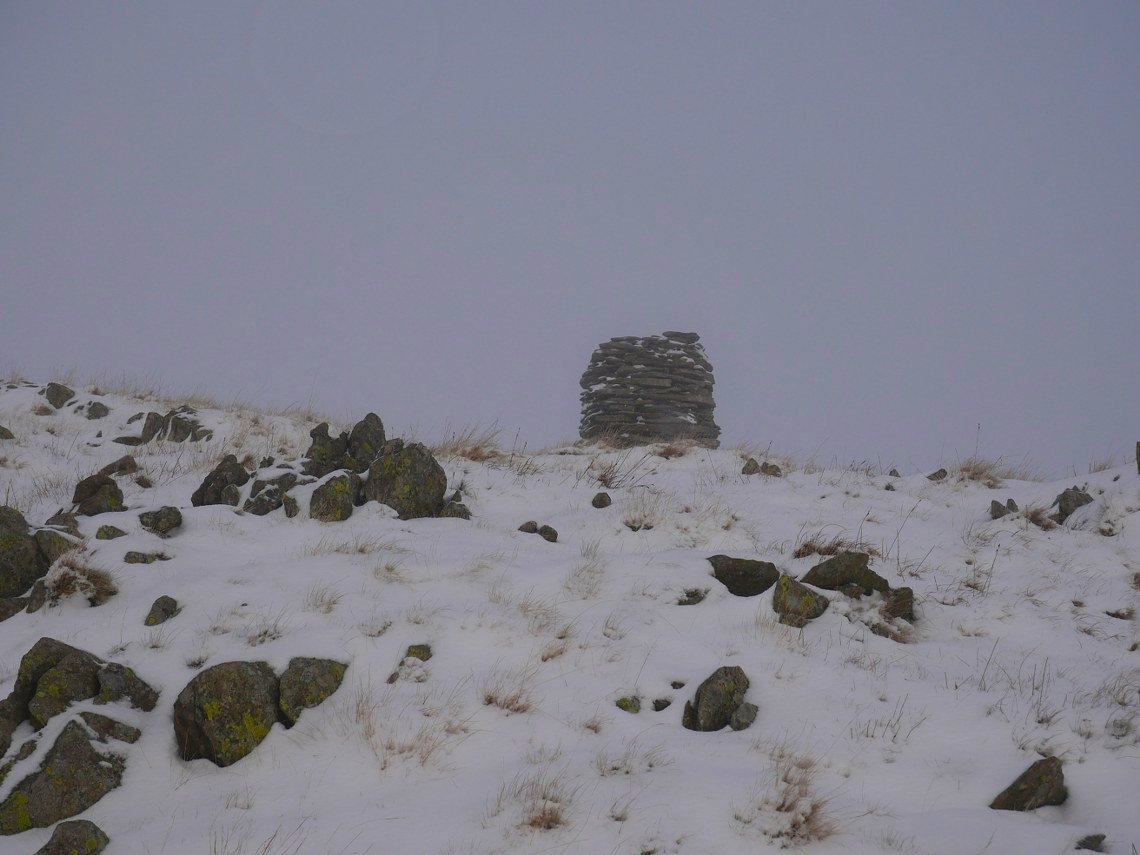 With snow covering the paths and the cloud low, navigation was a bit uncertain at times but we knew we were on the right track when the big cairn at High Bakestones appeared.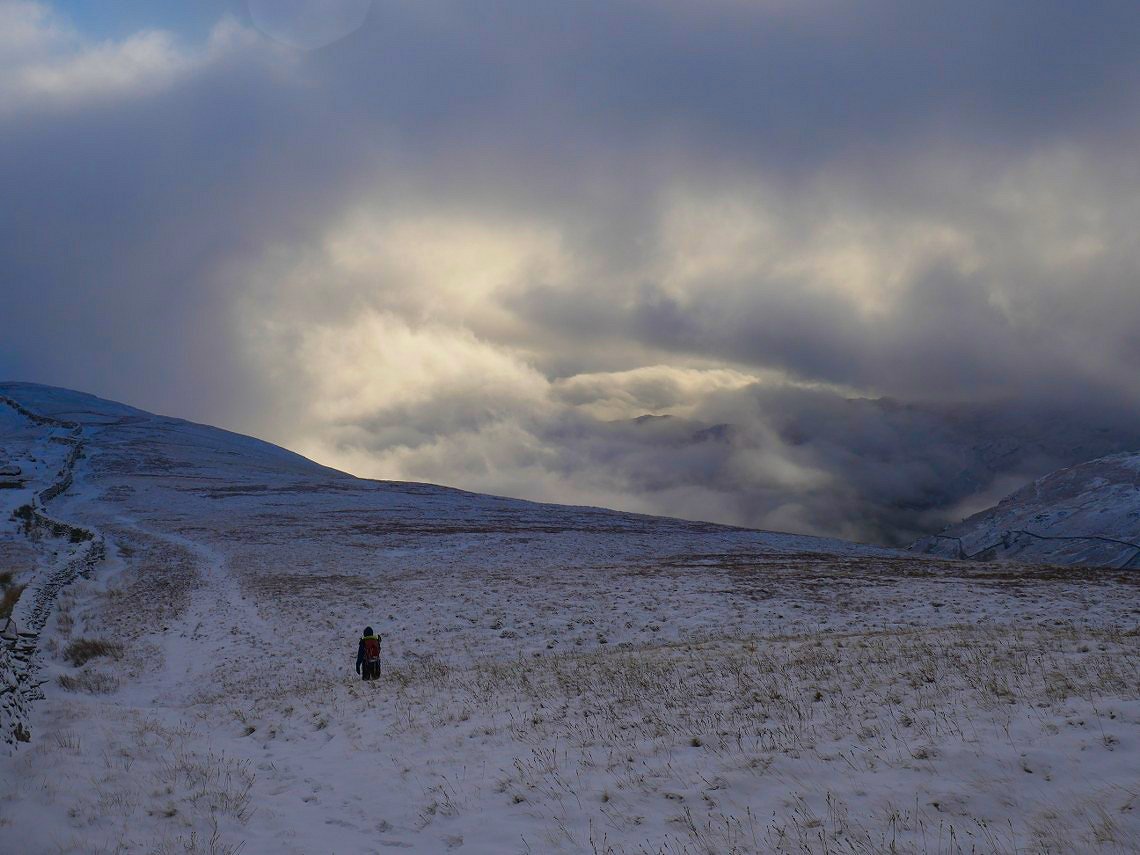 Once we reached the main Fairfield Horseshoe path the skies started to clear and we knew we were in for a real treat.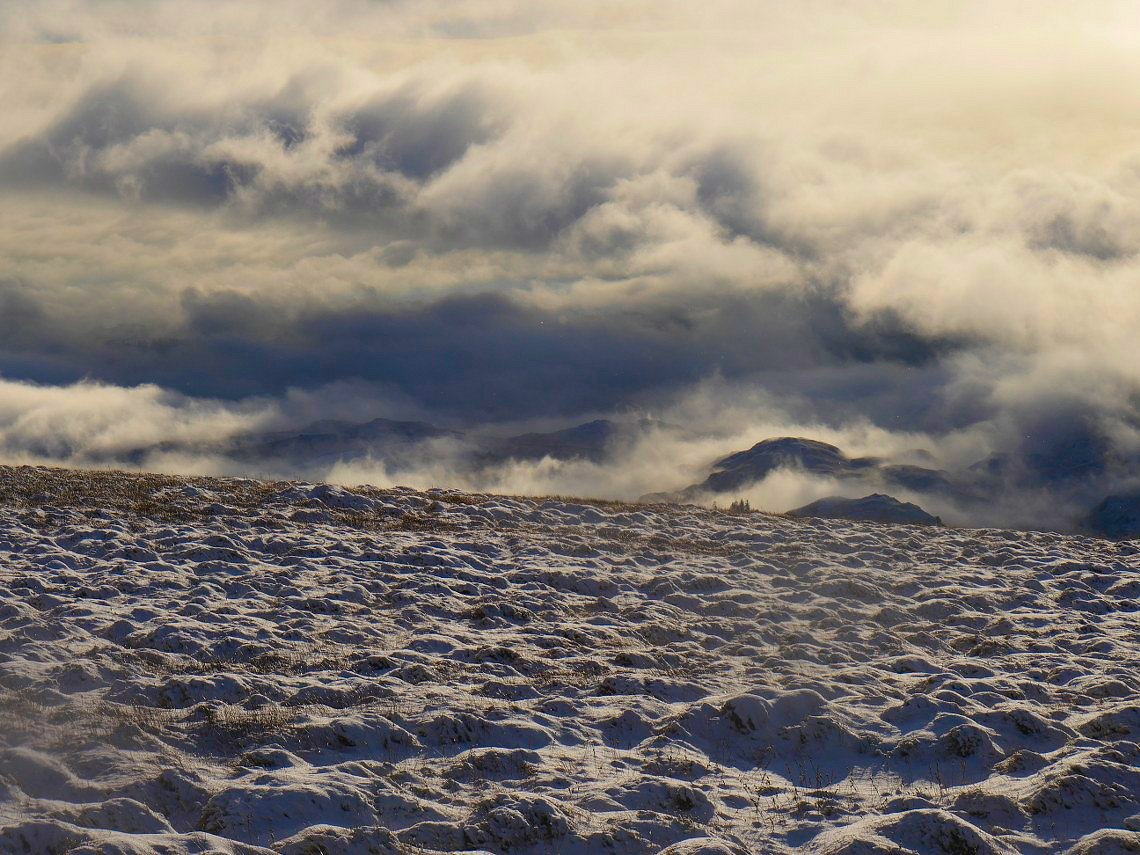 Every step down along the ridge brought a new ' wow ' moment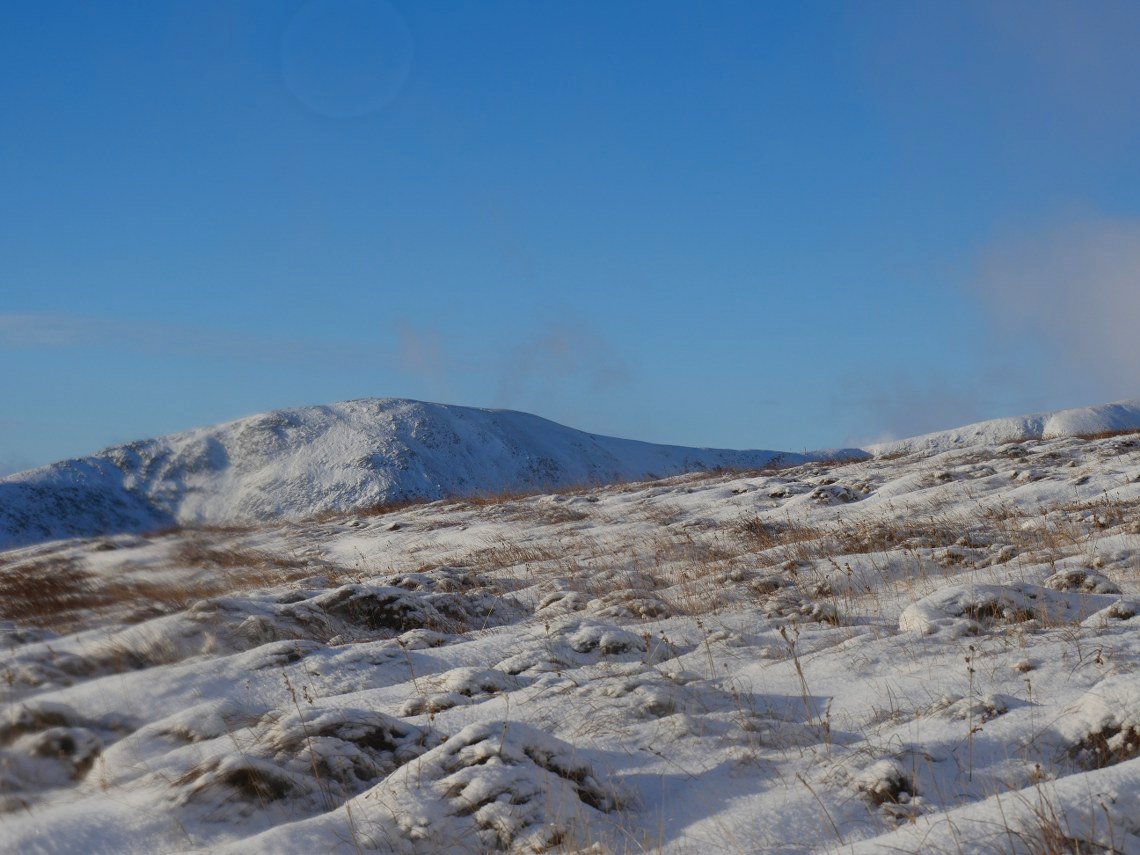 The skies alternated from clear blue sky ( allowing us a view of Great Rigg ) to dramatic cloud swirling around us. The next batch is entering stage right.
.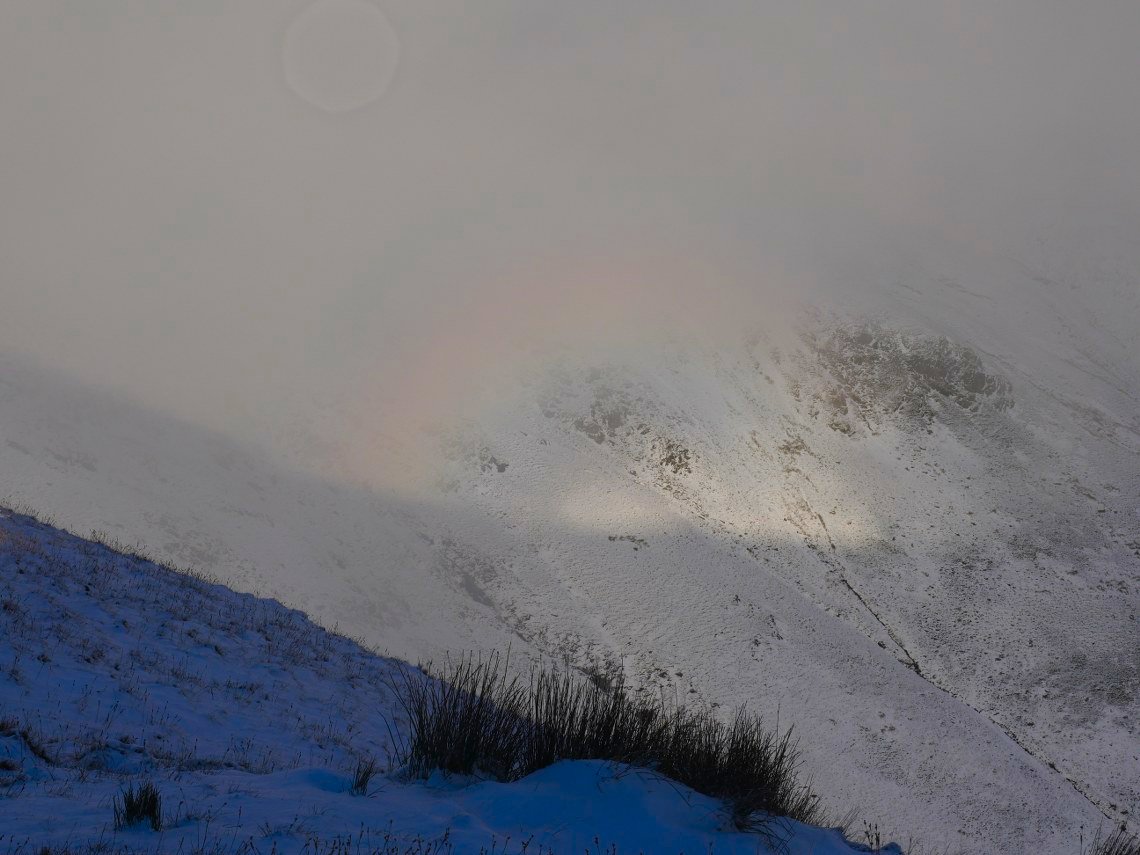 An ice crystal rainbow has formed over High Bakestones.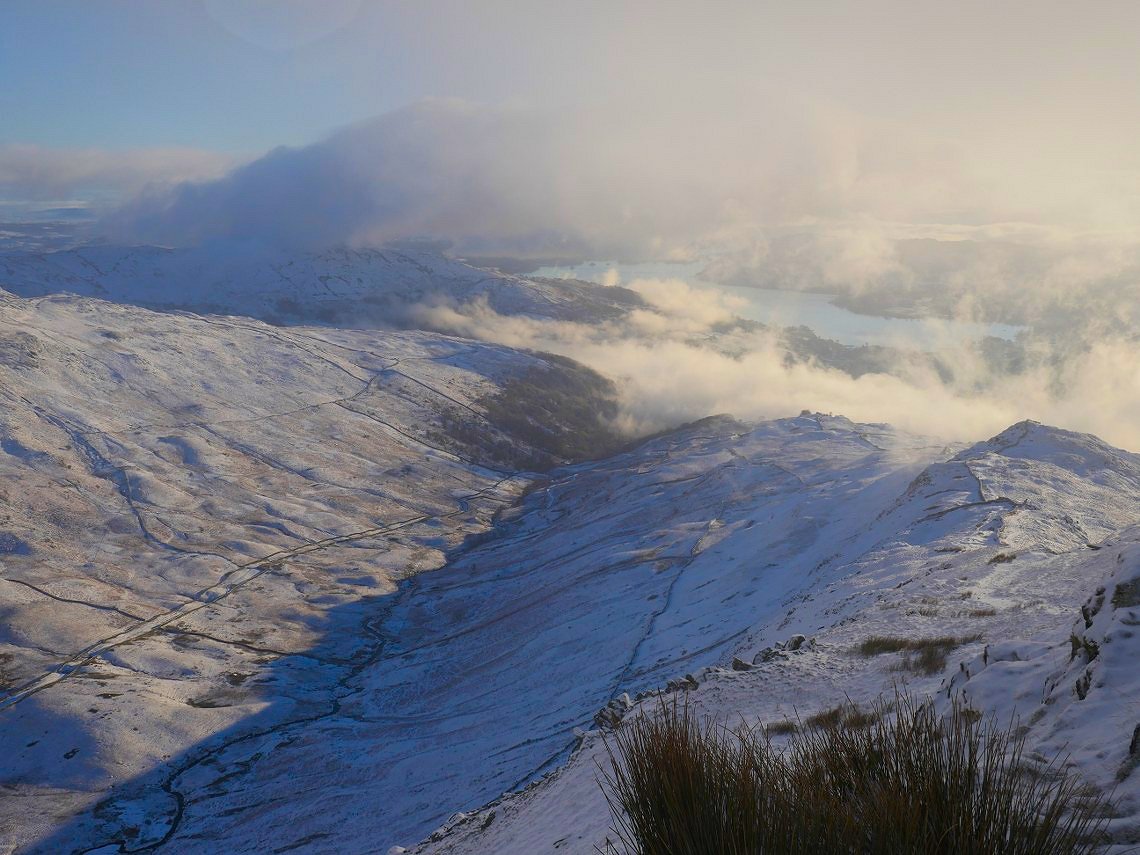 Lovely view down into Scandale. The path we took earlier runs between the two walls.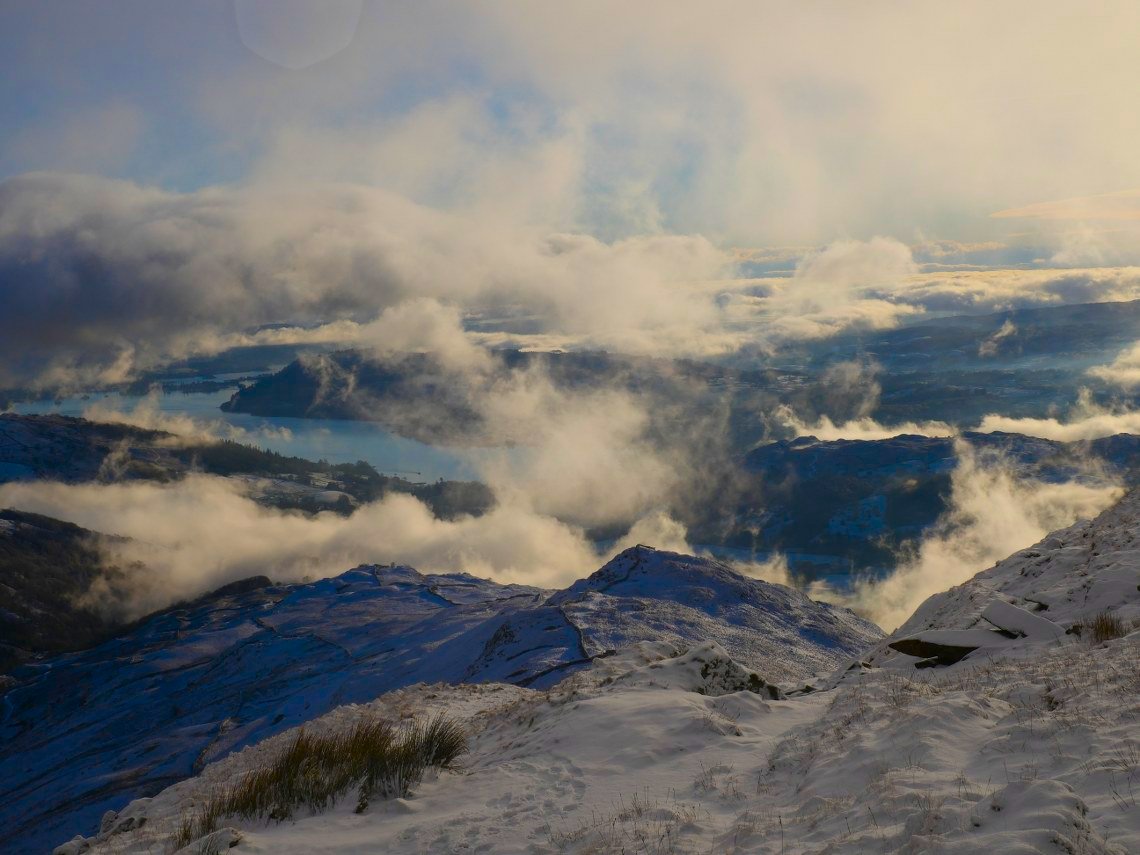 Windermere doing it's best to look like an Alpine glacier lake.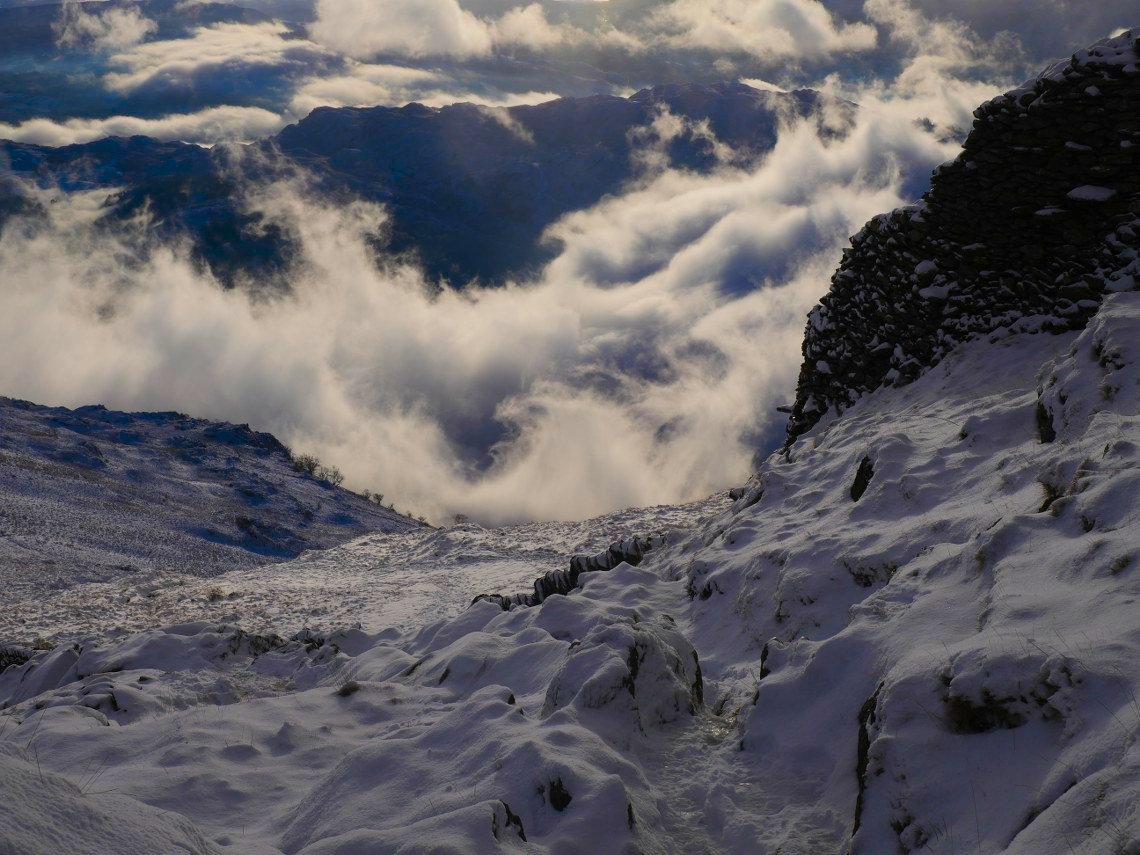 We were glad of our micro spikes on the descent from High Pike.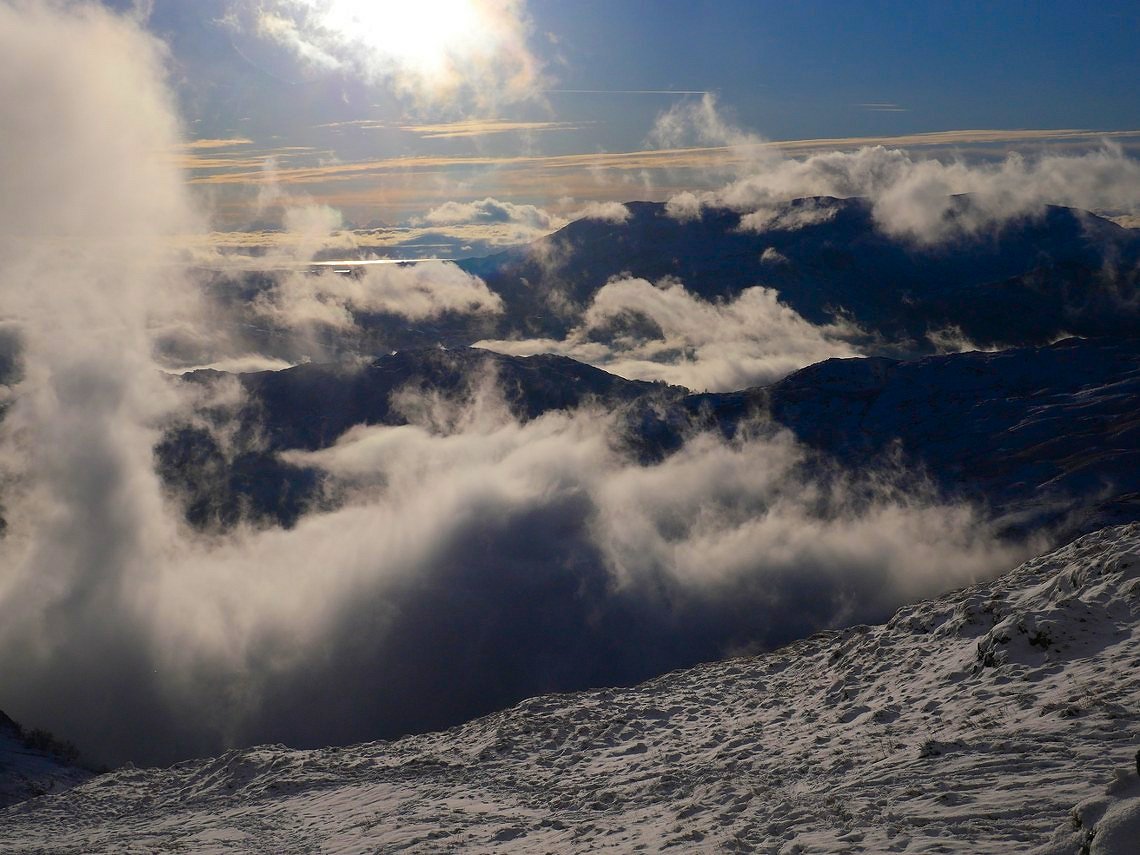 Another great view over Loughrigg to the Coniston fells.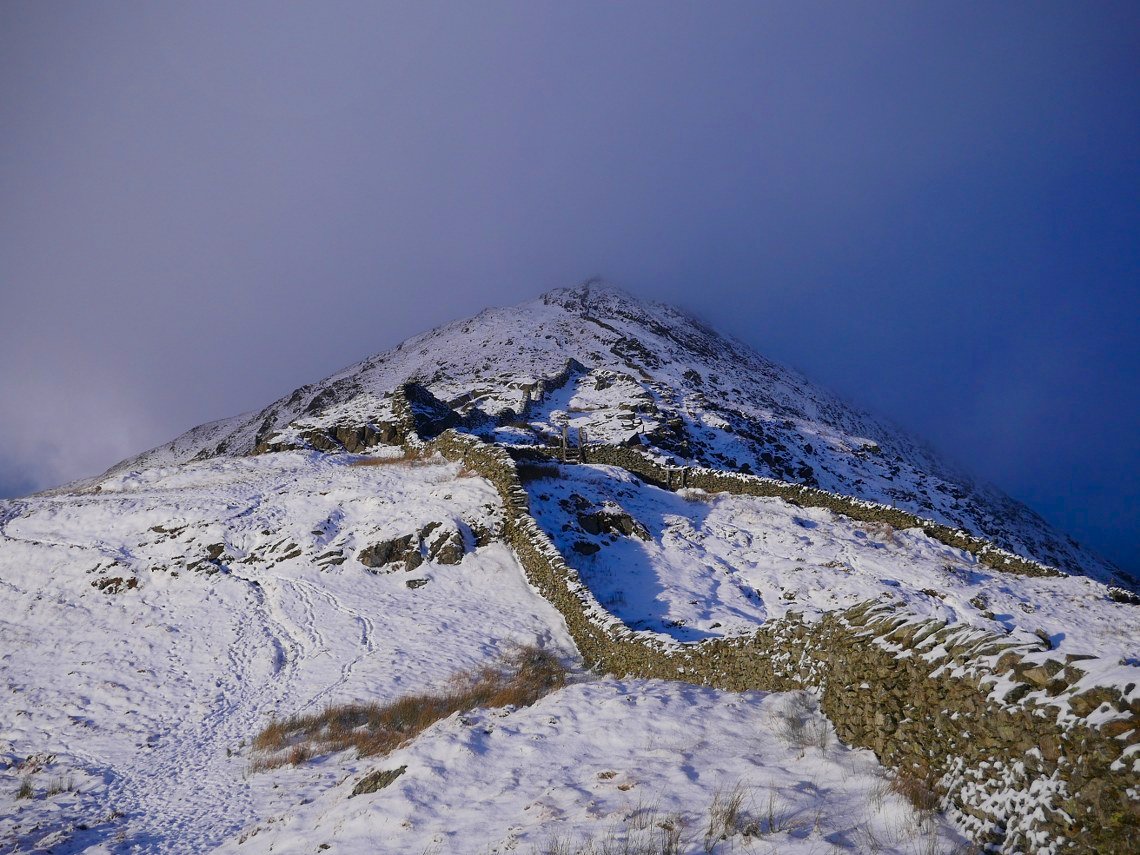 Looking back to High Pike.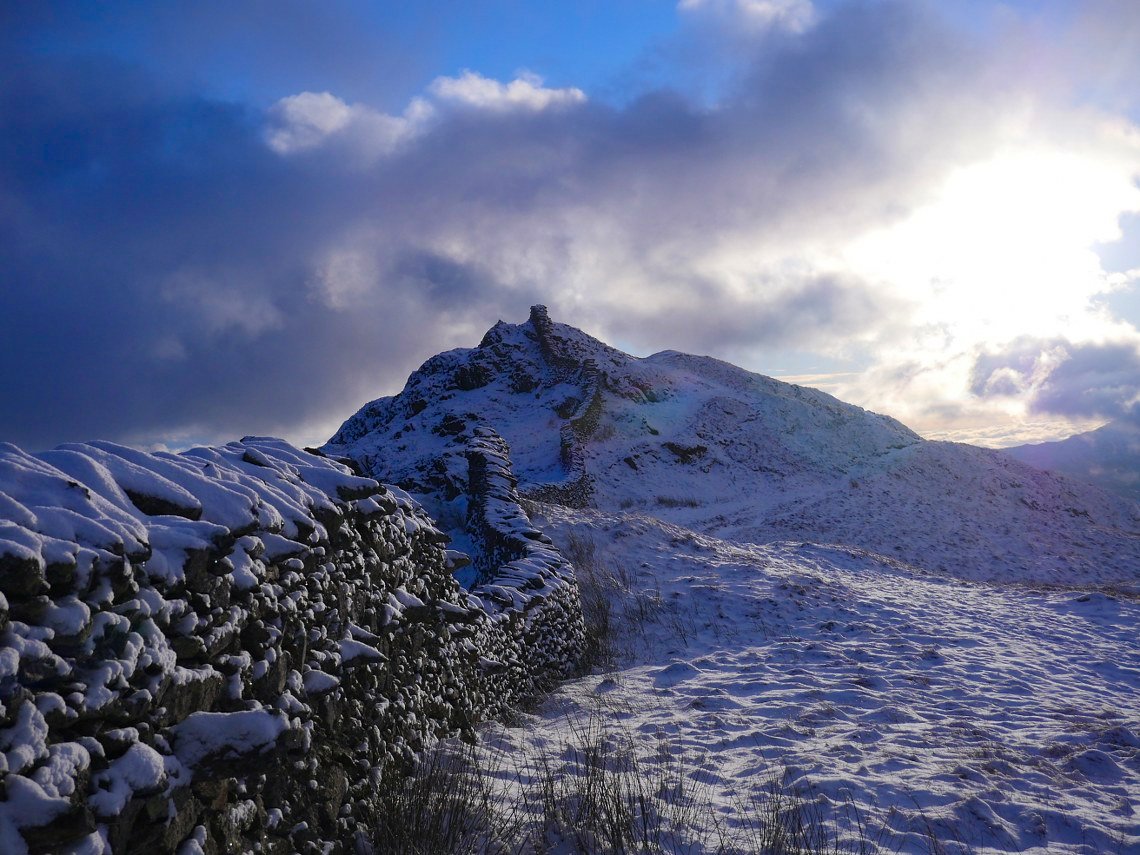 And looking forward to Low Pike.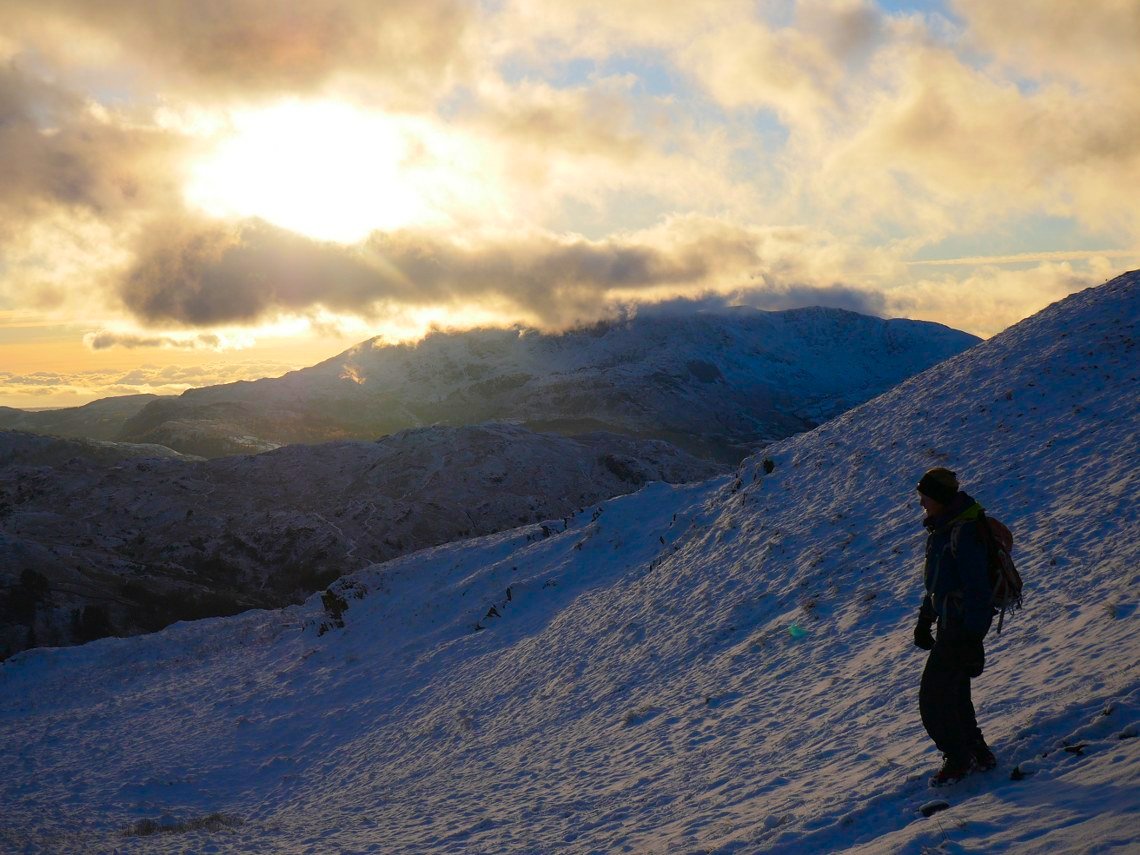 The Coniston fells are on fire now.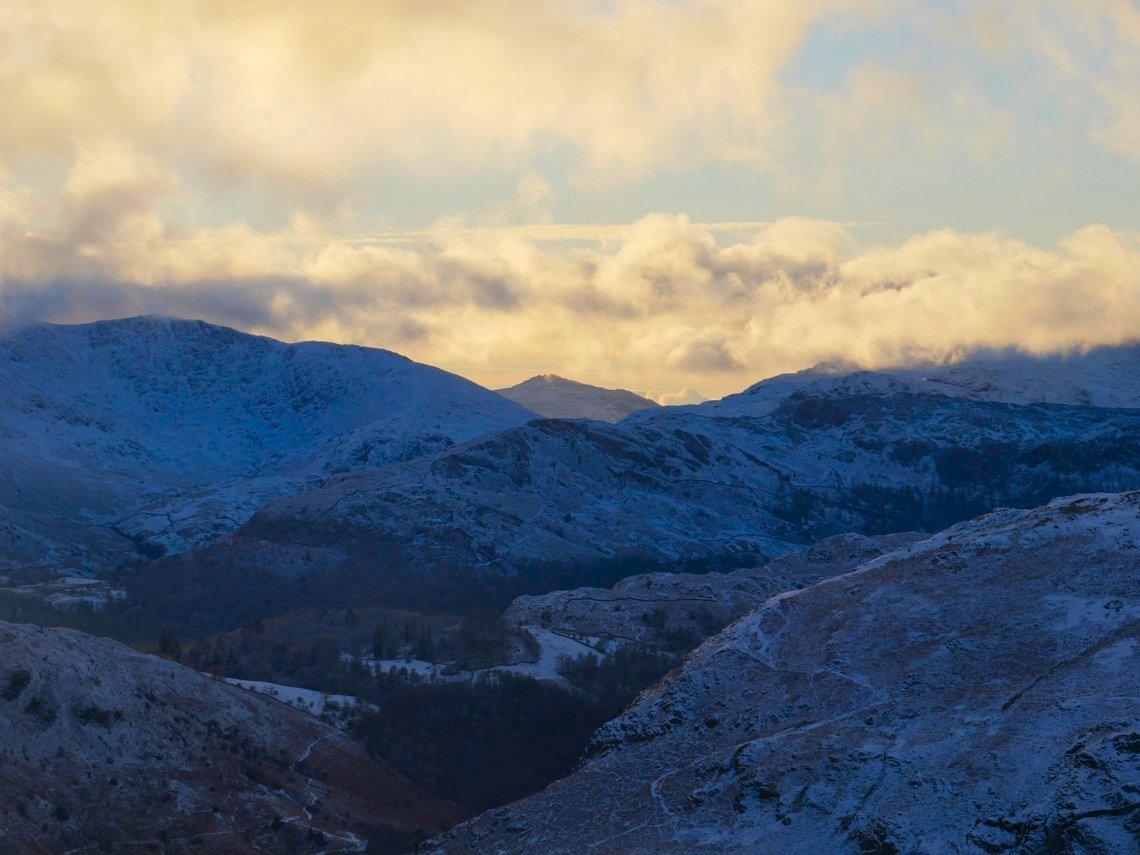 And a bit further to the north west Harter Fell appears.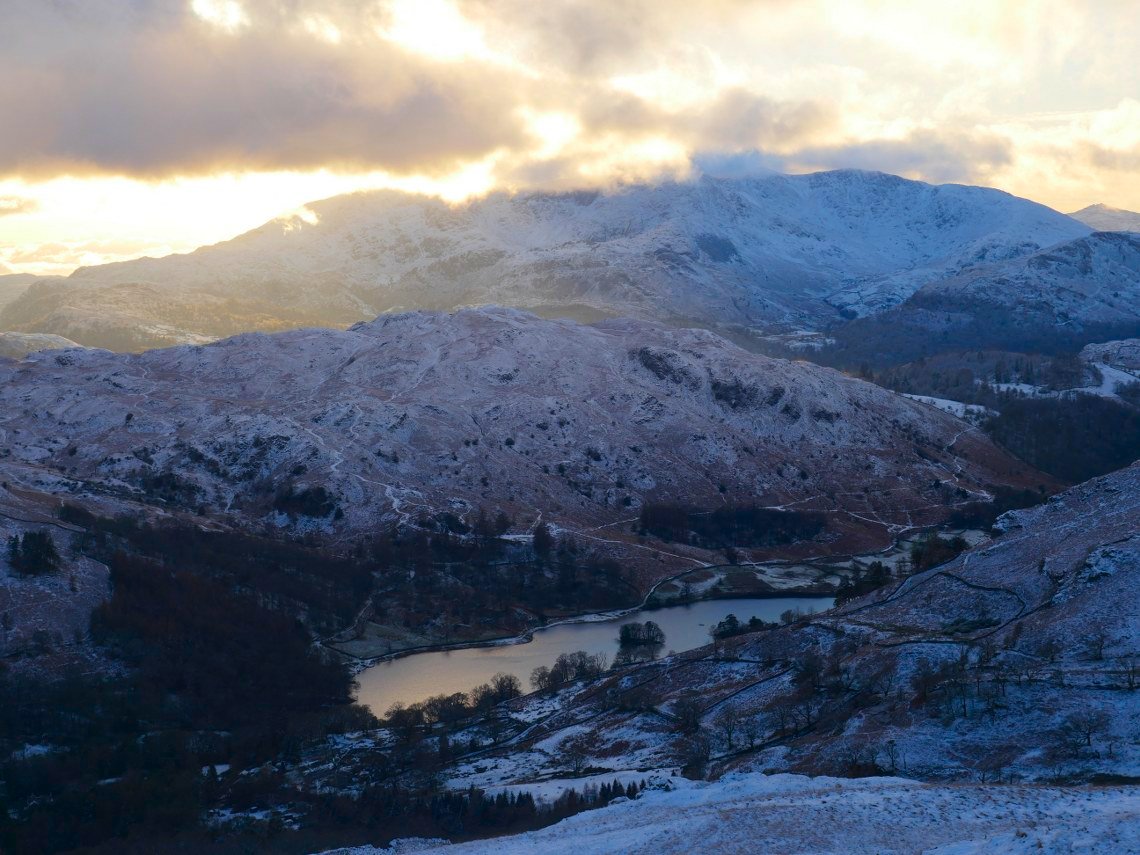 Loughrigg Fell with Rydal Water below.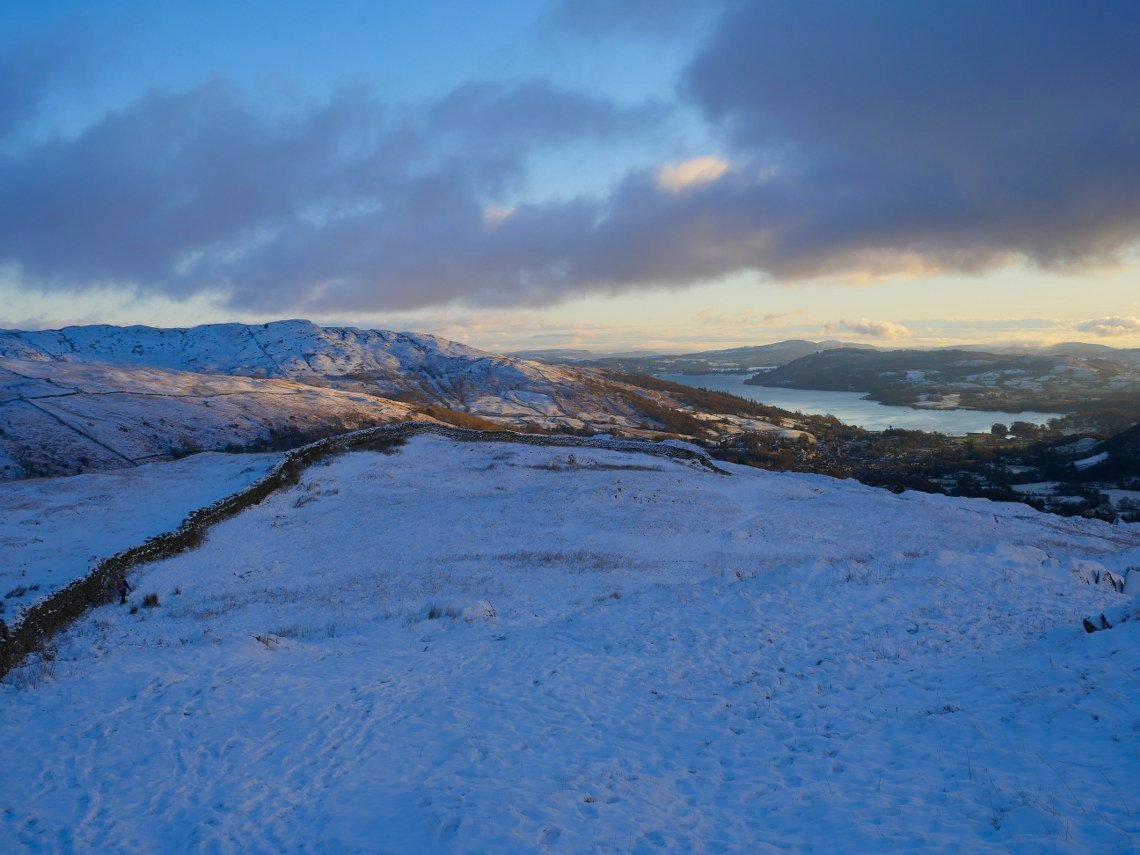 Nearing the end of the descent now and it looks like the sun just might be clearing the Coniston fells.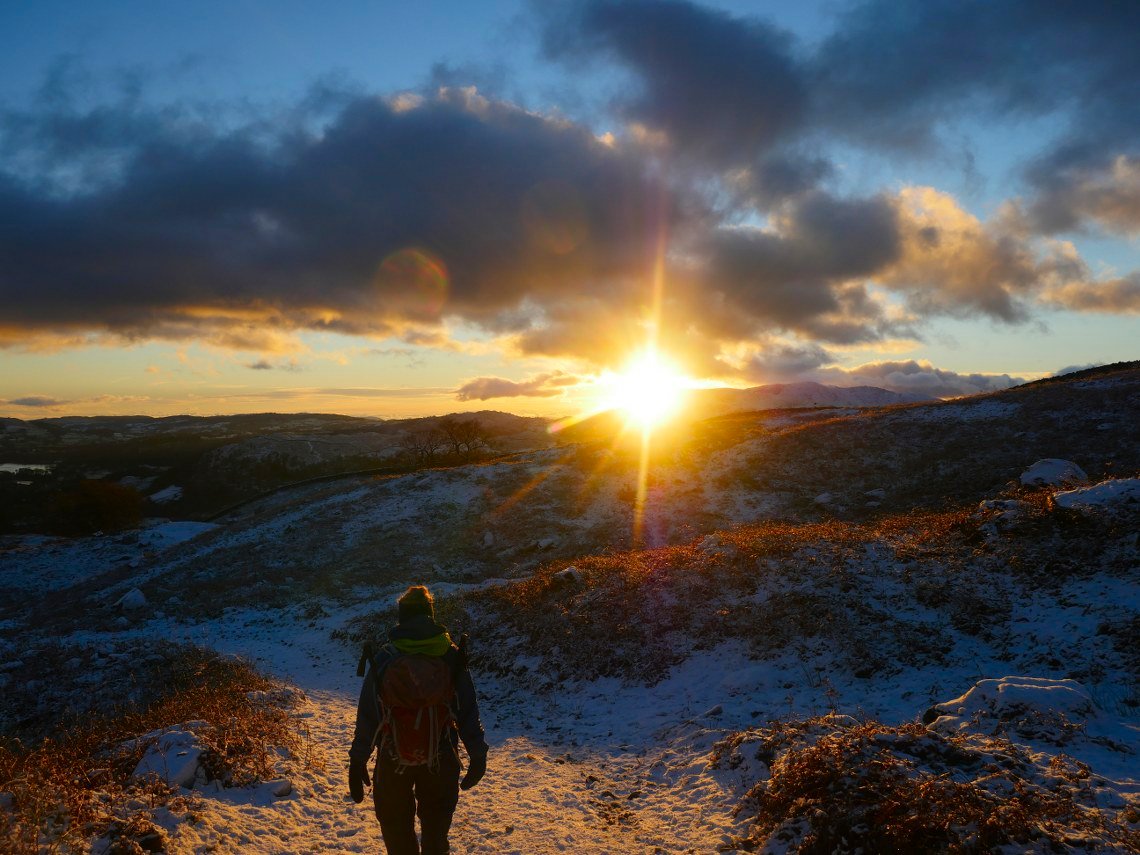 Which it does in spectacular fashion.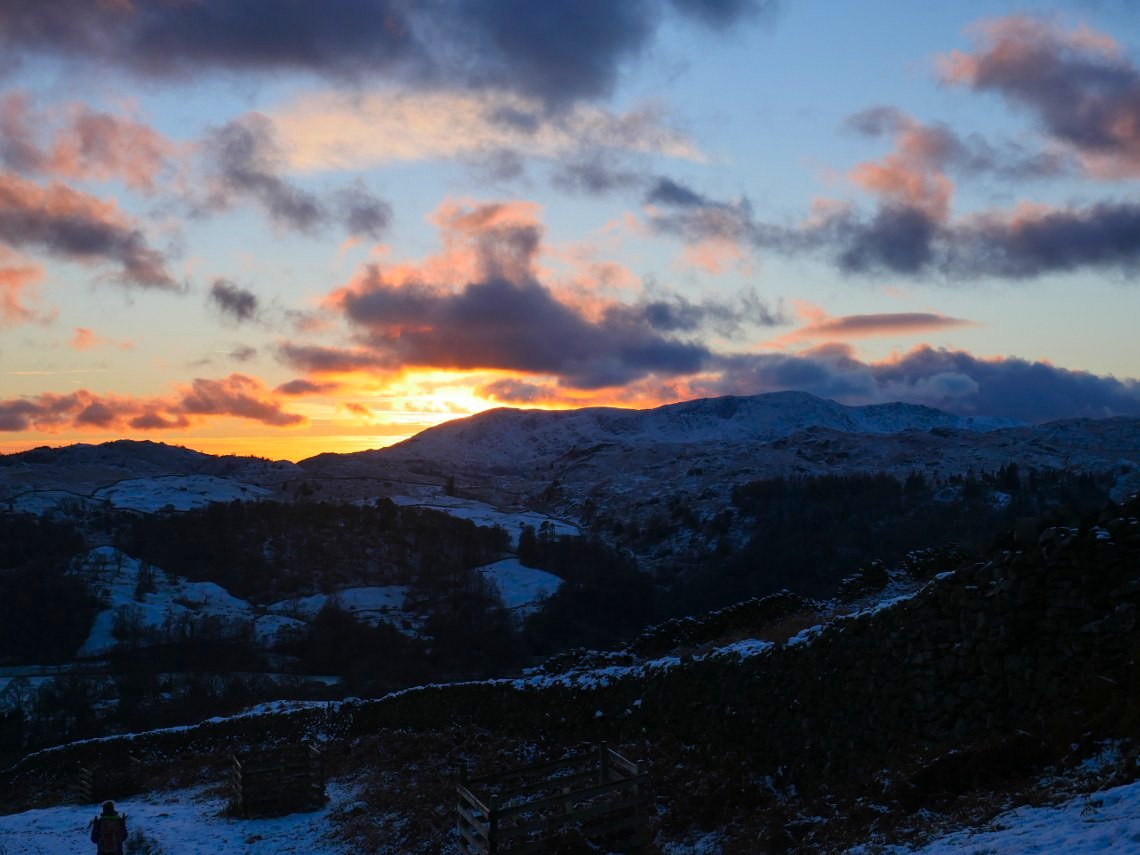 Before settling back down below the fells.
We were soon back to Ambleside and marveling at our luck to have this beauty on our ( comparative ) doorstep.