WWW.KARLSWALKS.CO.UK
PICTURES AND TRIP REPORTS FROM MY WALKS IN THE ENGLISH LAKE DISTRICT
---
E-mail - karl@karlswalks.co.uk
Wetherlam from Tilberthwaite
4th December 2021
Route. Tilberthwaite - Dry Cove Bottom - Birk Fell Man - Wetherlam Edge - Wetherlam - Red Gill Head - Hole rake - Yewdale Moss - Horse Crag - Tilberthwaite. ( about 5.5 miles 2100ft ascent )
The weather forecast was for a fine ( ish ) morning giving way to a nasty afternoon so we set off earlier than normal hoping to get the climb up Wetherlam Edge done before the weather turned. Unfortunately a hold up on the motorway delayed us so we actually set off slightly later then usual but we hoped the forecast my be overly pessimistic and we could get up to Wetherlam in fine weather.
We were wrong and the climb up Wetherlam edge turned into a real epic. I also forgot my camera so had to use my phone :-(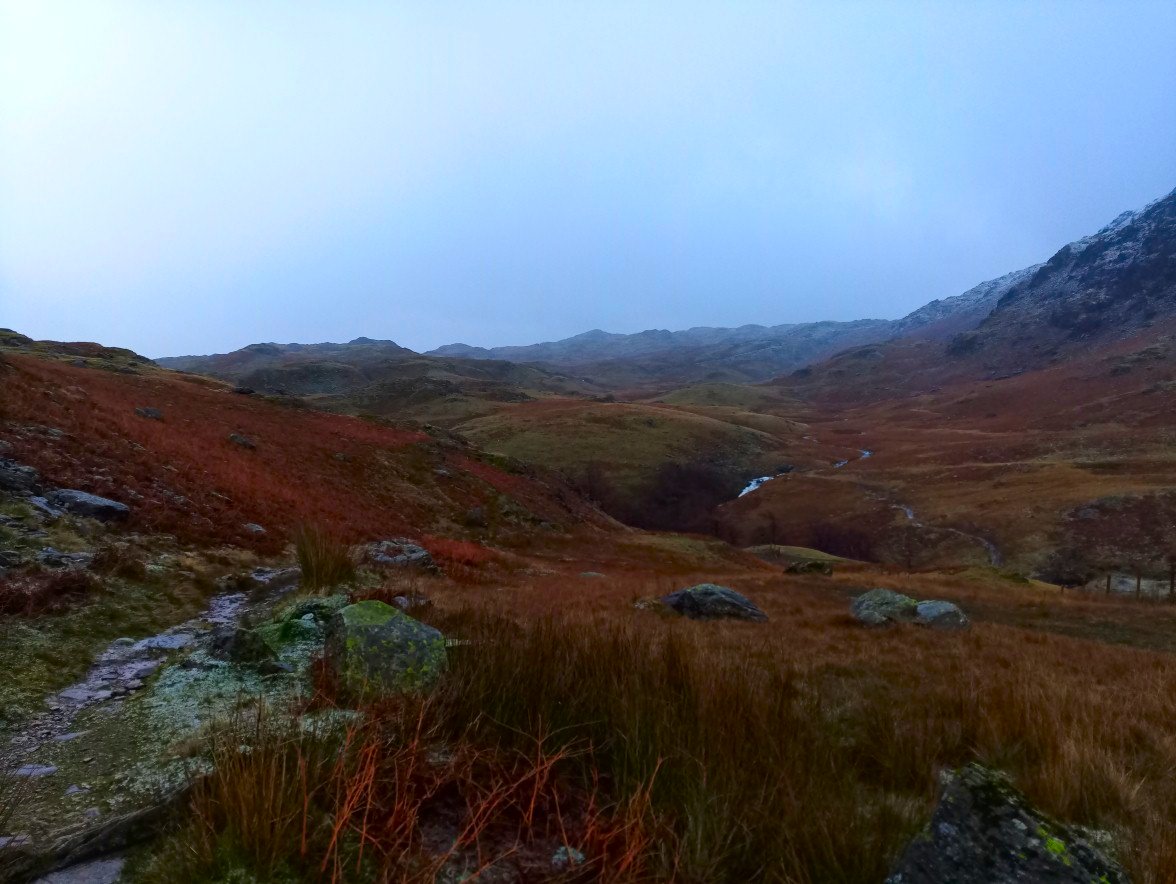 Looking back over to the Yewdale Fells from the path above Dry Cove Bottom. We had walked up from Tilberthwaite on the path on the northern side of Yewdale beck which was fortuitous as I don't think we would have been able to cross the beck as the water was running very fast and very high.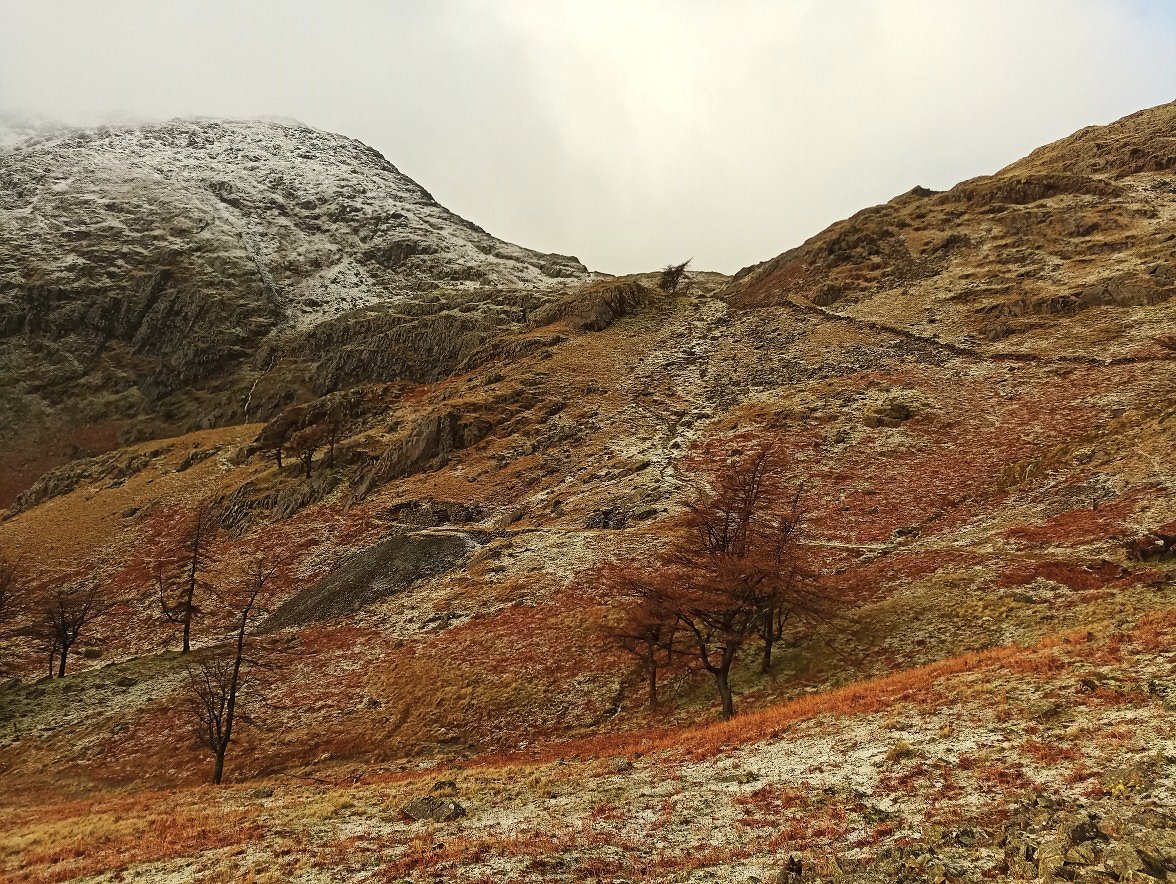 The bottom of Wetherlam Edge is visible but the cloud is covering the upper reaches.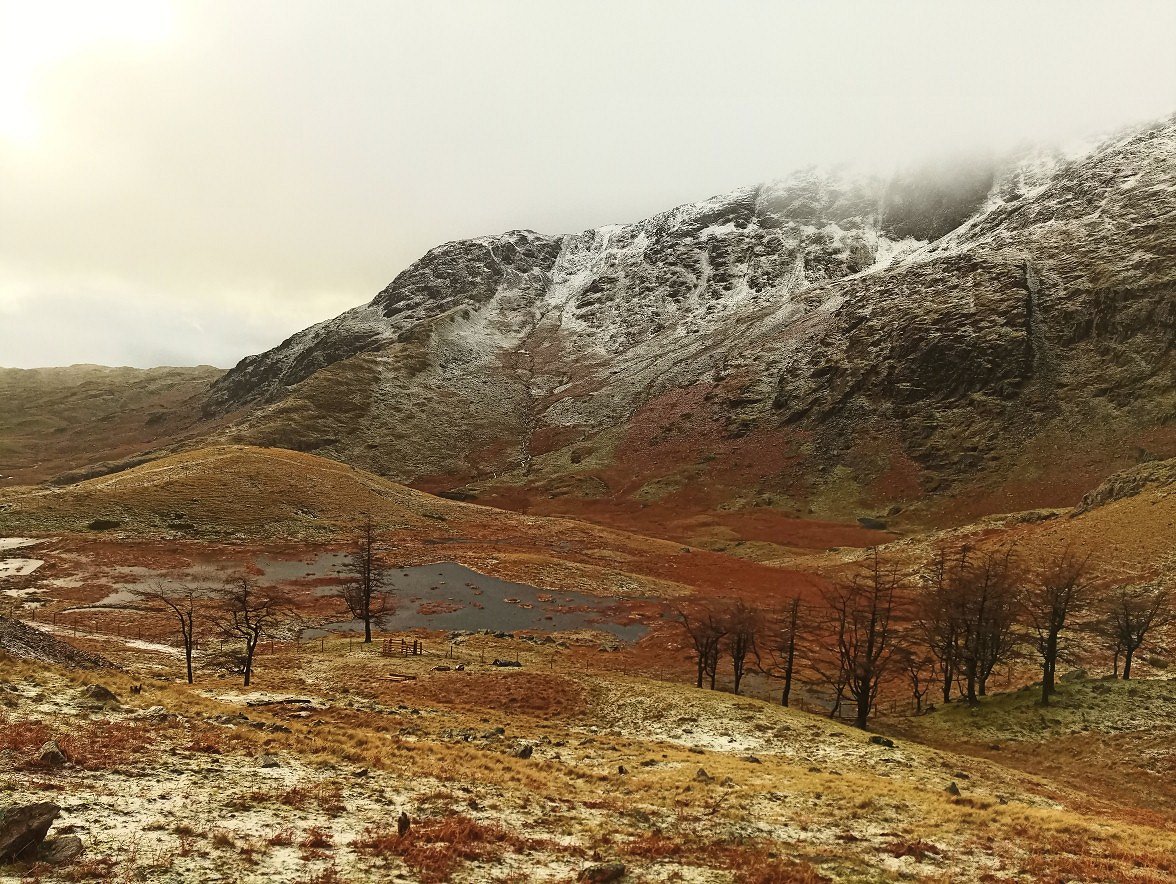 Steel Edge A temporary tarn has formed in 'Dry' Cove Bottom.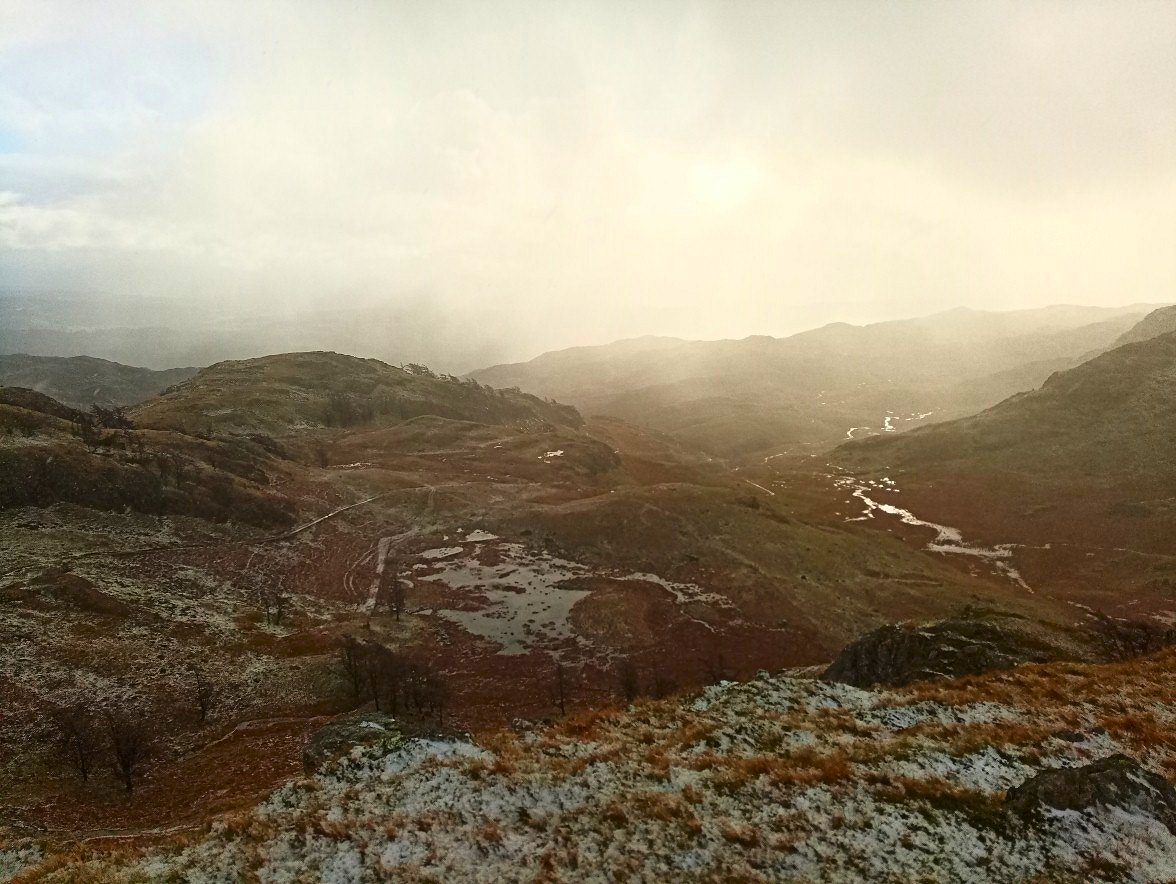 In fact there was plenty of water almost everywhere.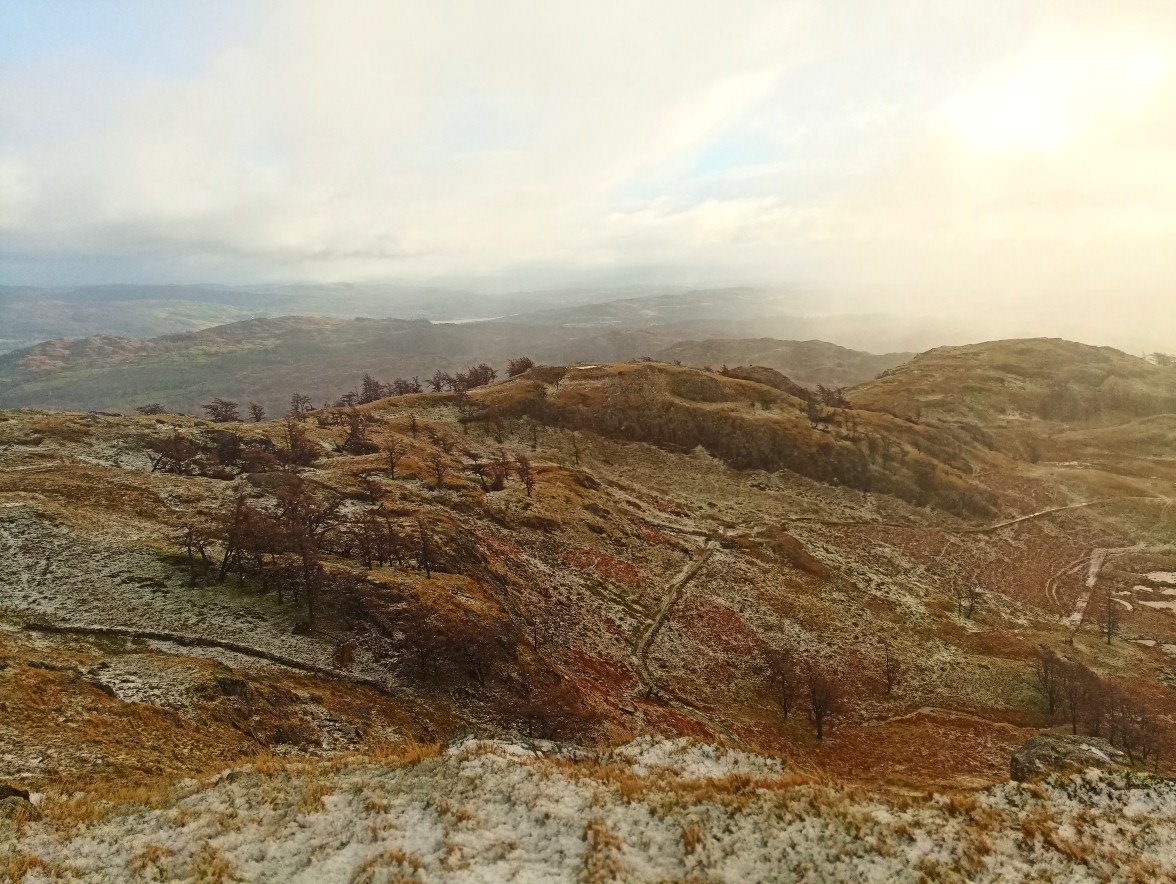 Looking down on Hawk Rigg and Blake Rigg from the climb around to Birk Fell Man. A bit of blue sky encouraged us.
But Wetherlam Edge is showing no signs of clearing.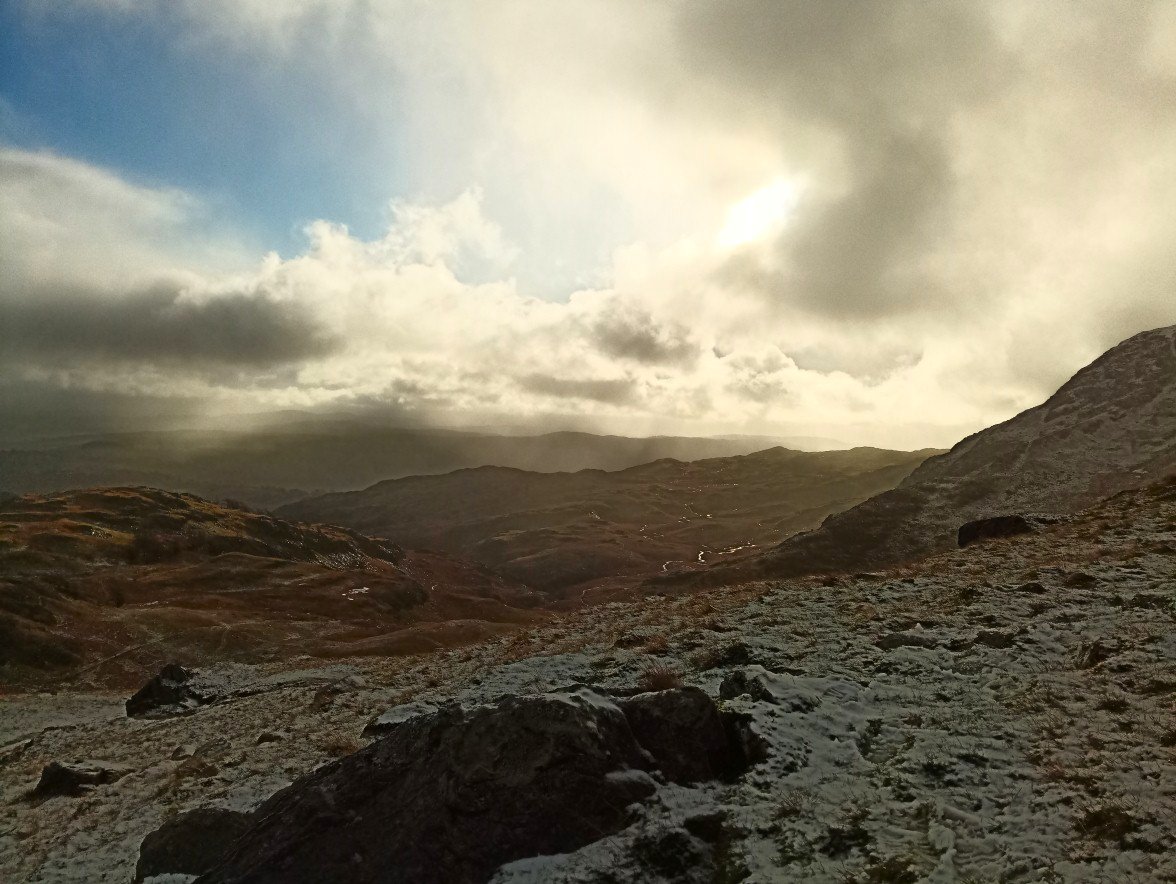 The weather was changing by the minute now as snow and hail flurries were followed by brighter skies.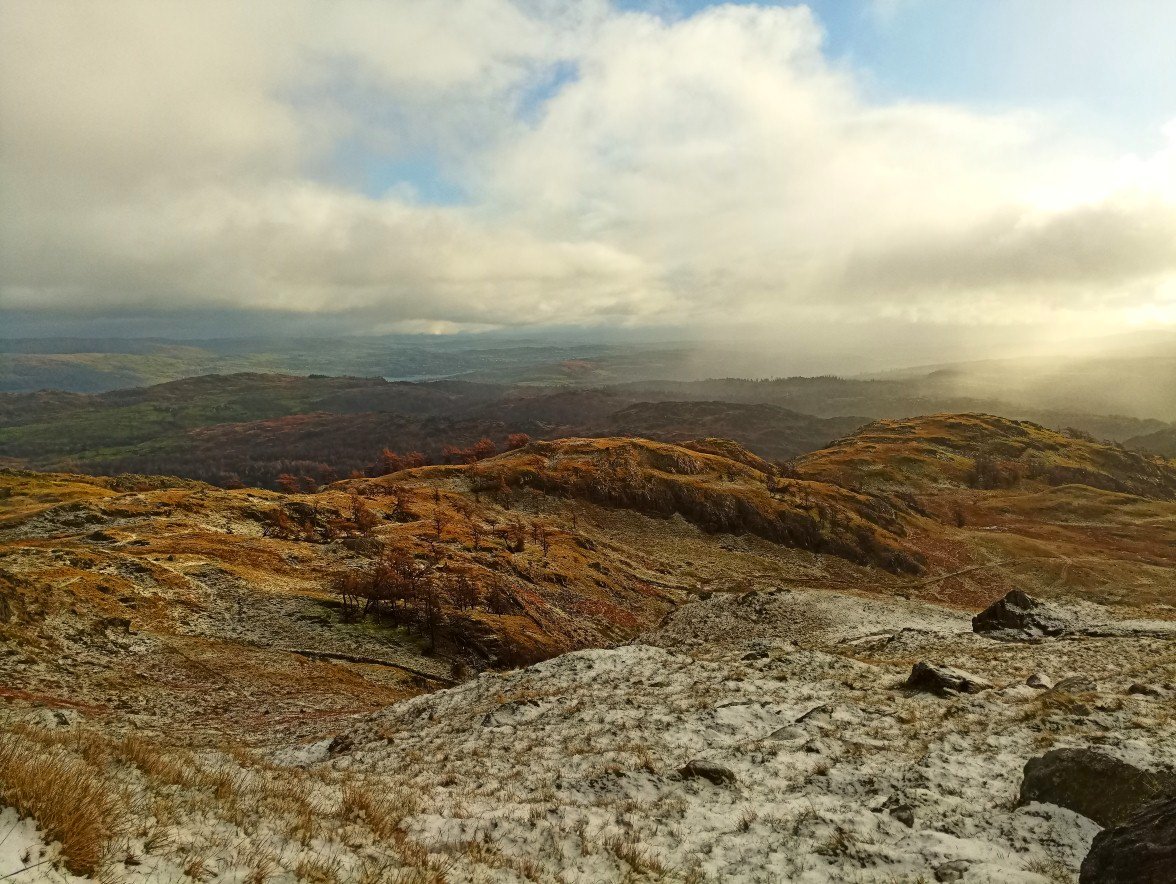 In one of the brighter moments we had a view of Windermere.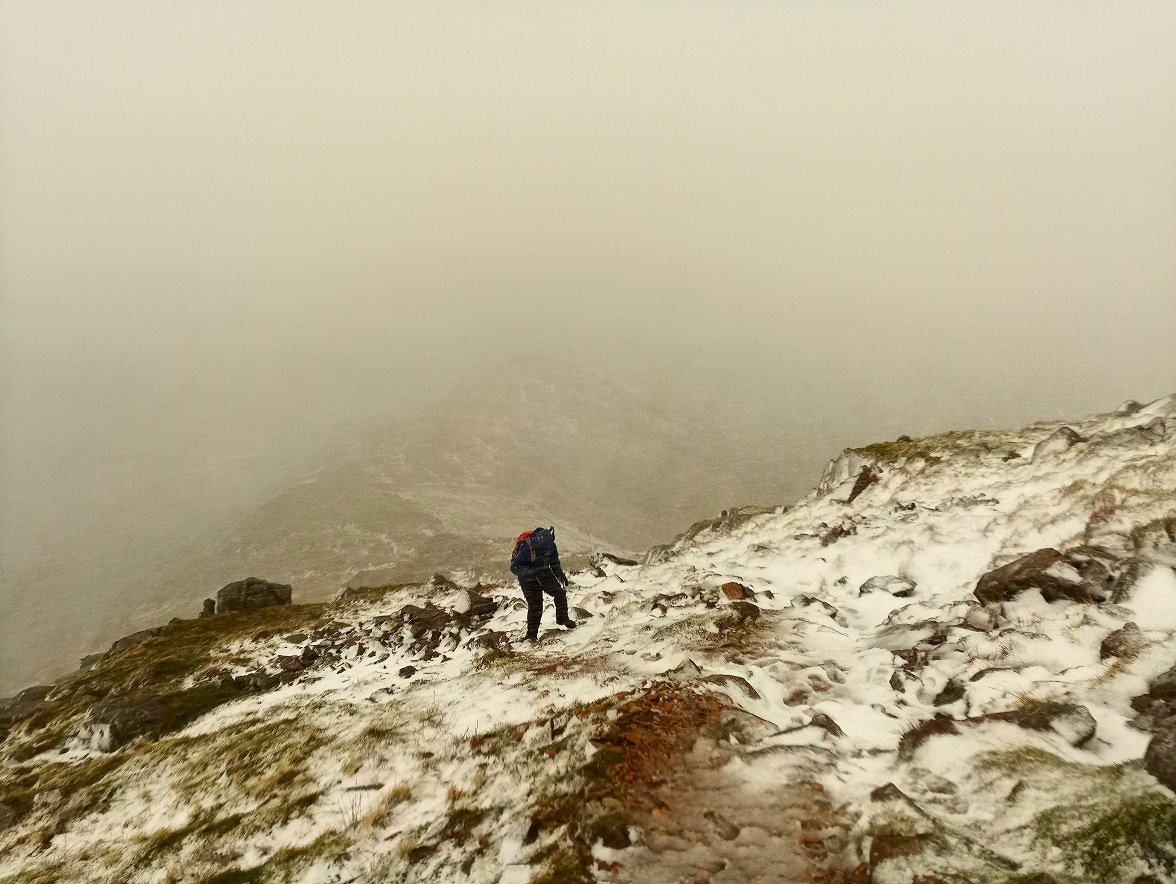 The bright spells gradually faded and as we started climbing the Edge the wind got up and it started snowing.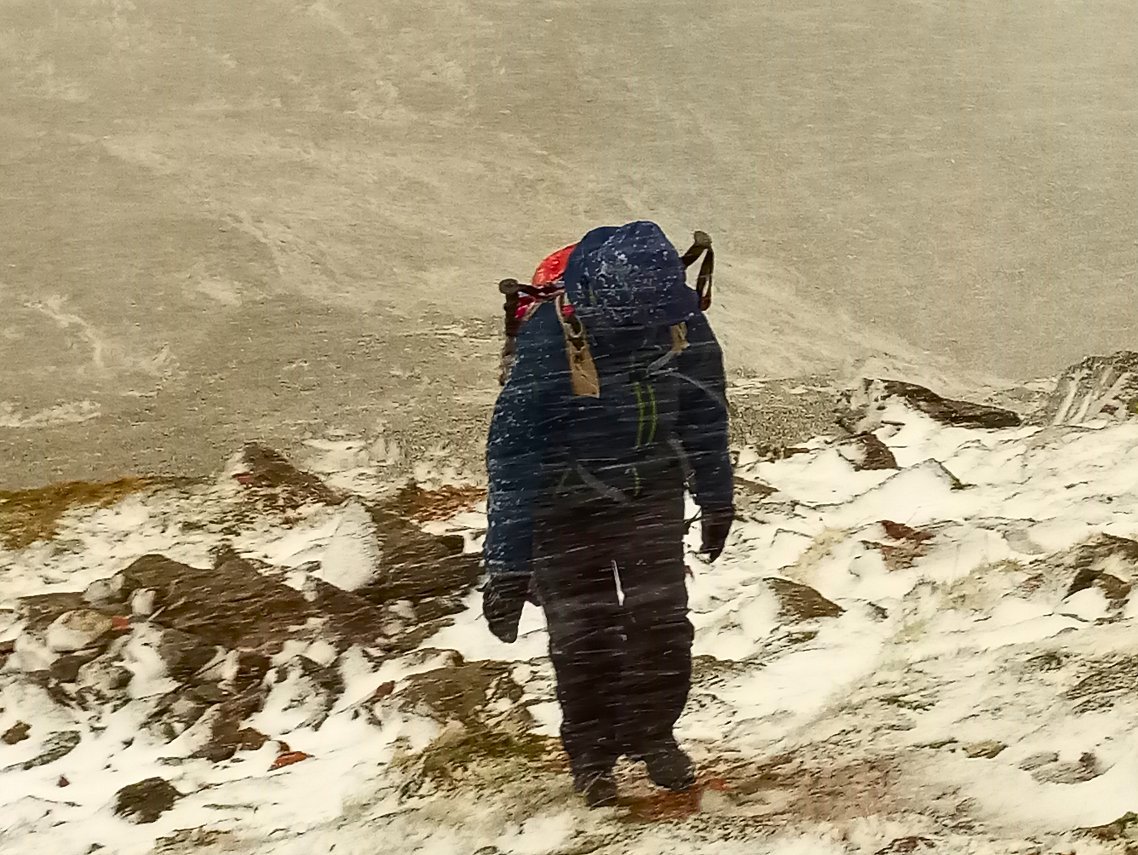 Sue taking a battering on the climb. My phone was put away after this as all hands were needed on the climb. The top was bitterly cold so we didn't hang around .
Previous walk - High Pike and Low Pike - Next walk - Rossett Pike