WWW.KARLSWALKS.CO.UK
PICTURES AND TRIP REPORTS FROM MY WALKS IN THE ENGLISH LAKE DISTRICT
---
E-mail - karl@karlswalks.co.uk
Windermere to Steel Pike
30th April 2022
Route. Windermere rail station - Orrest Head - High Borrans - Mickle Moss - Kentmere - Stile End - Kentmere Pike - Steel Pike. ( About 10 miles 2900ft ascent )
We planned a ride up to Haweswater this week to walk one of our favourite rounds, the ascent of High Street by the Rough Crag ridge, round to Nan Bield and down by Small Water. I fancied another night on the fells so put together a walk which would enable me to meet Sue on Sunday mornig.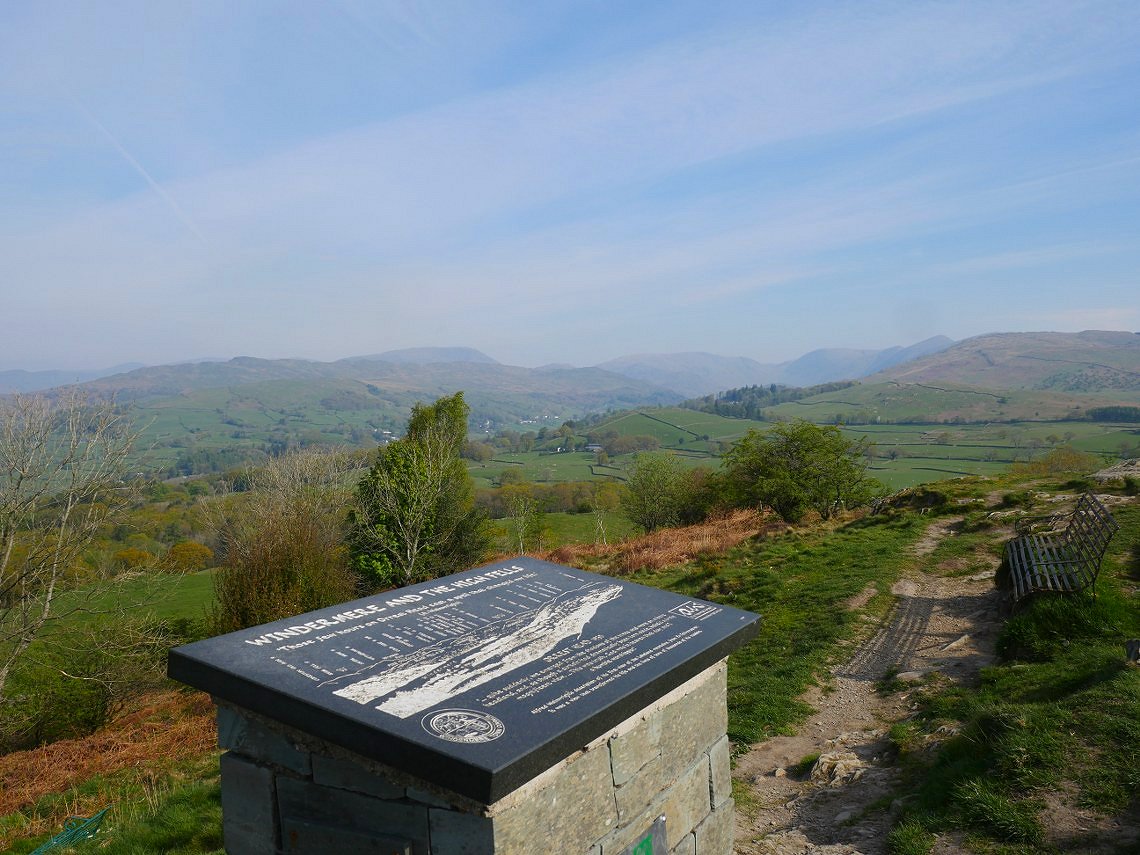 No travel trauma this week so I set off from Windermere and headed for Orrest Head. It was a lovely mild day for walking although not a great day for views being very hazy. This is looking up to Red Screes and the Ill Bell ridge.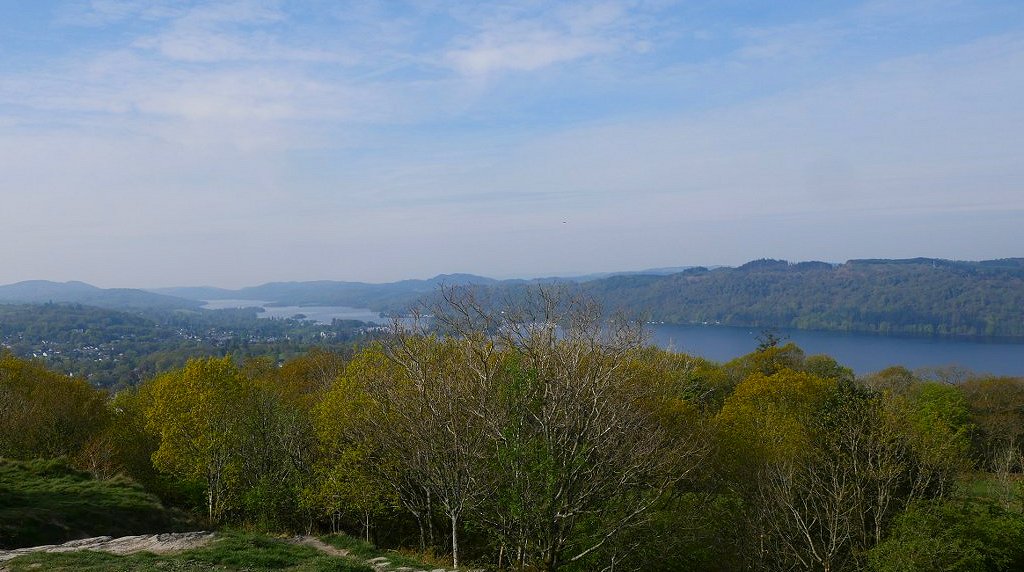 And looking down along Windermere.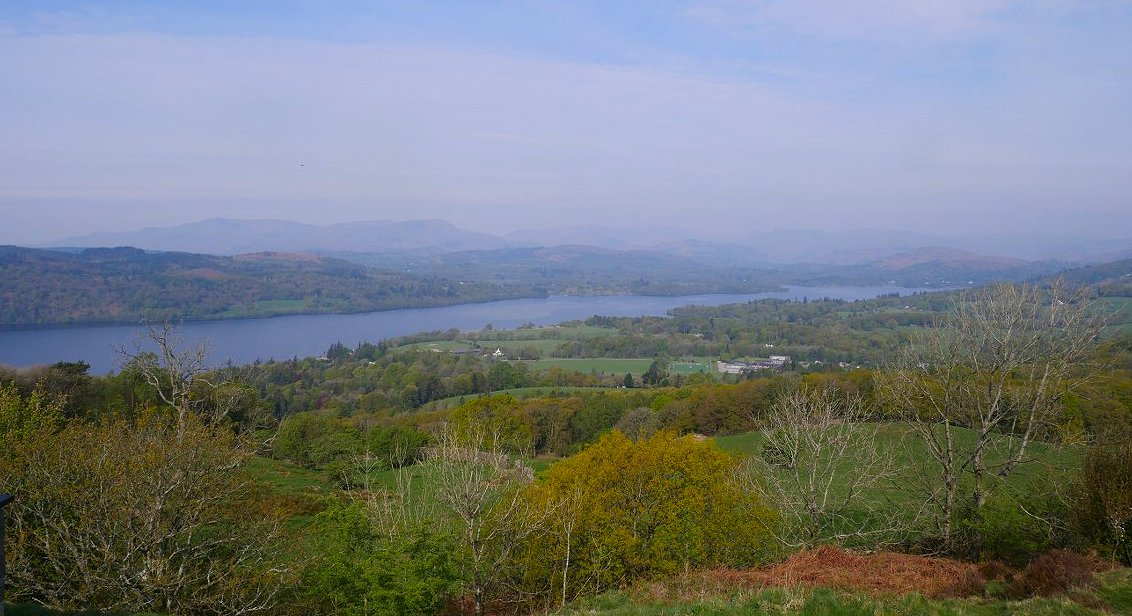 The high fells to the north west are lost in the haze.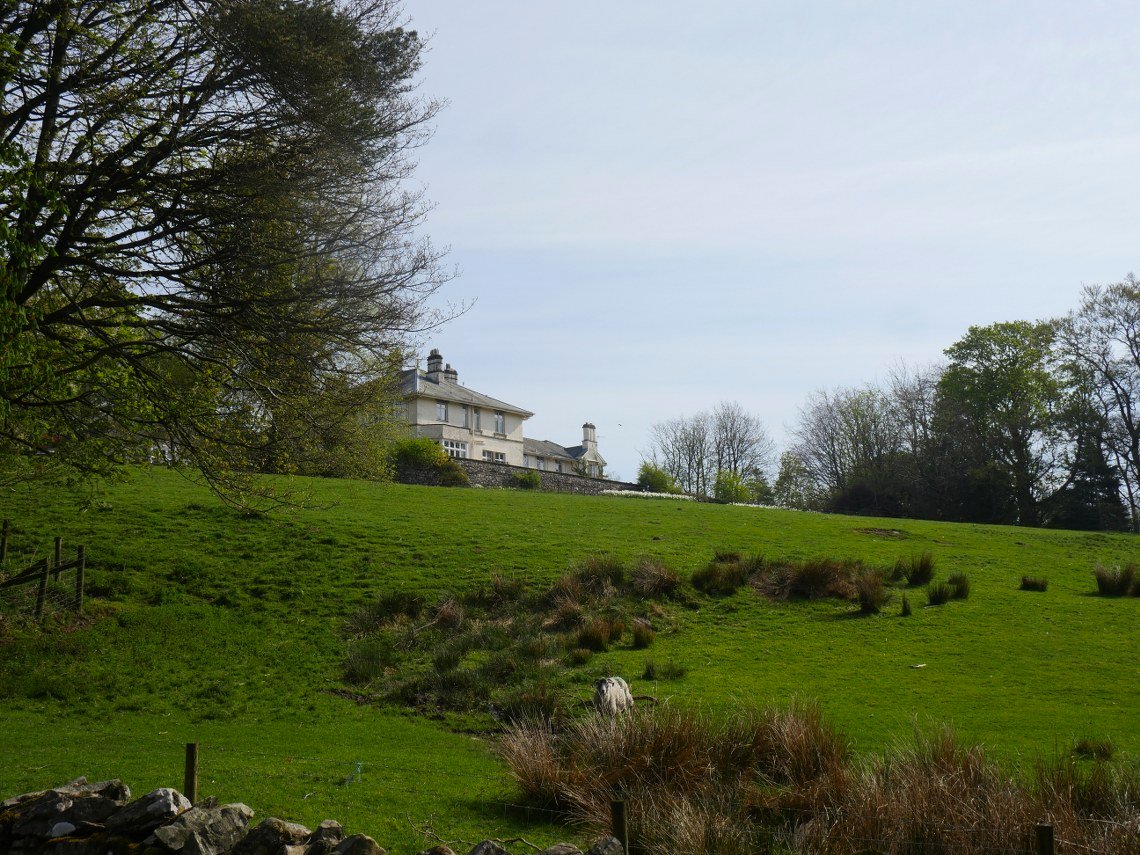 After traversing over Orrest Head there is a bit of a walk down quiet lanes passing the outdoor education centre at High Borrans.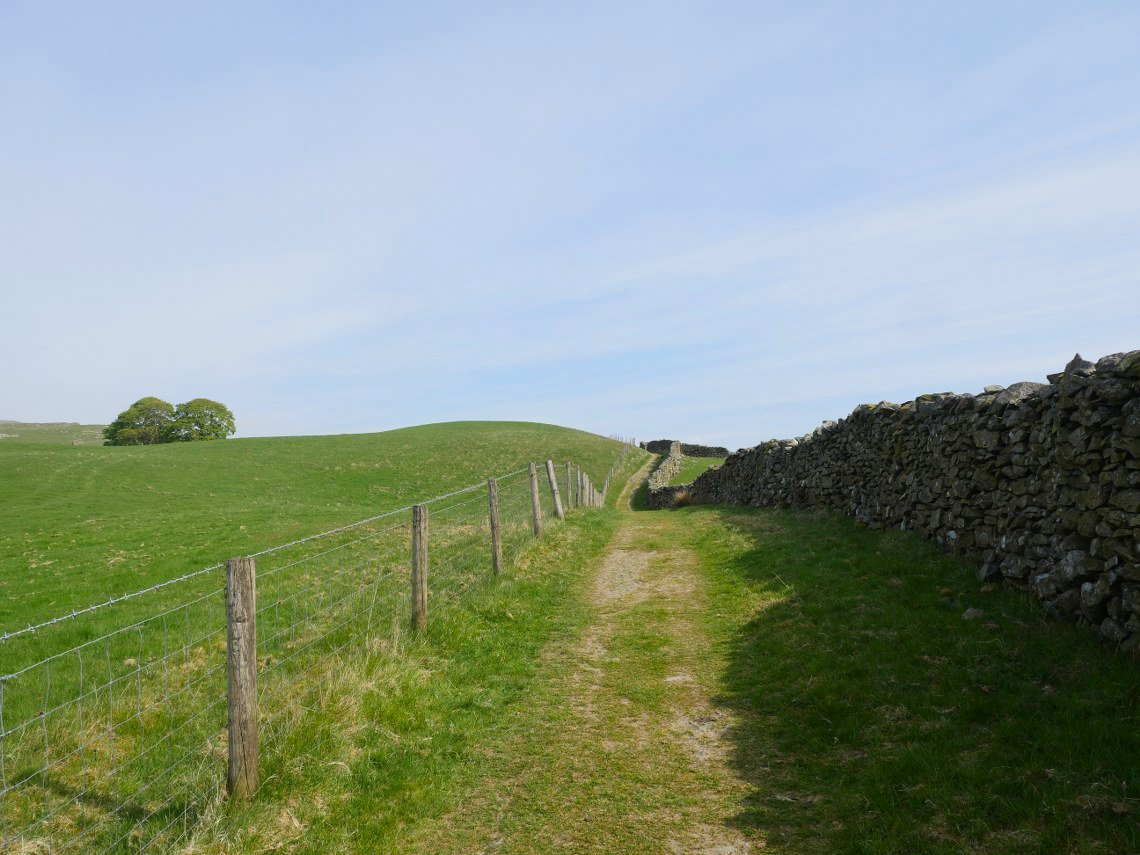 I like the easy walking on good paths as you make your way northwards towards Kentmere.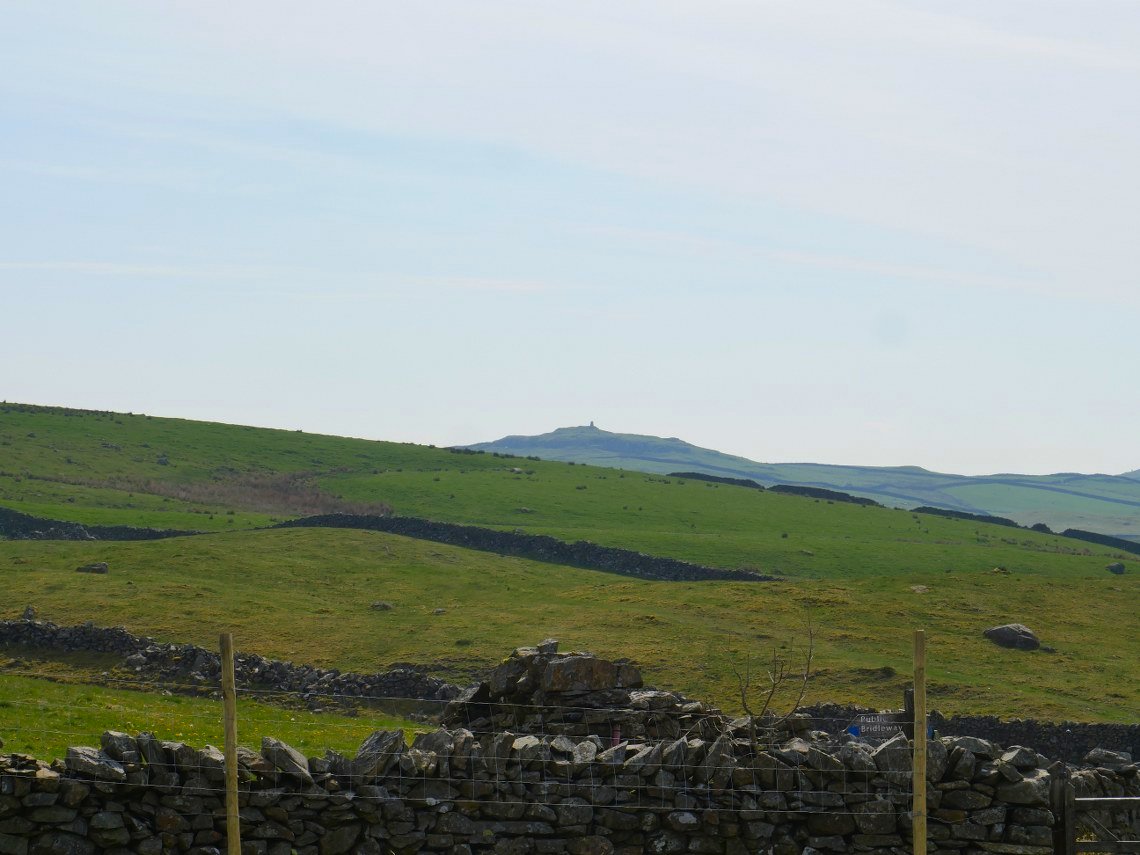 Good view across to Williamson's Monument on Hugill Fell which obviously I've never visited as it's on private land. ;-).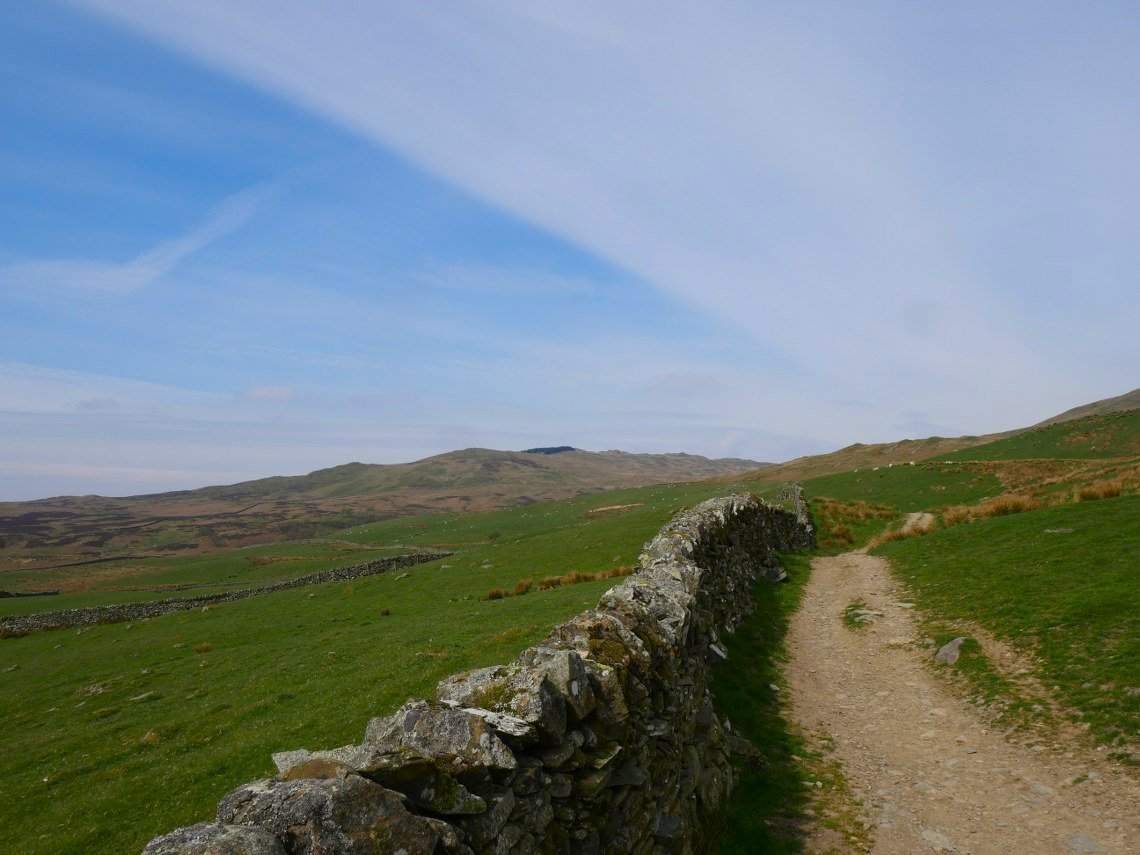 A look back from just after Mickle Moss. Capple Howe and Sour Howes in the background.
Rounding the corner on Whiteside End, Kentmere is in the valley below with the fells I need to climb ahead in the distance.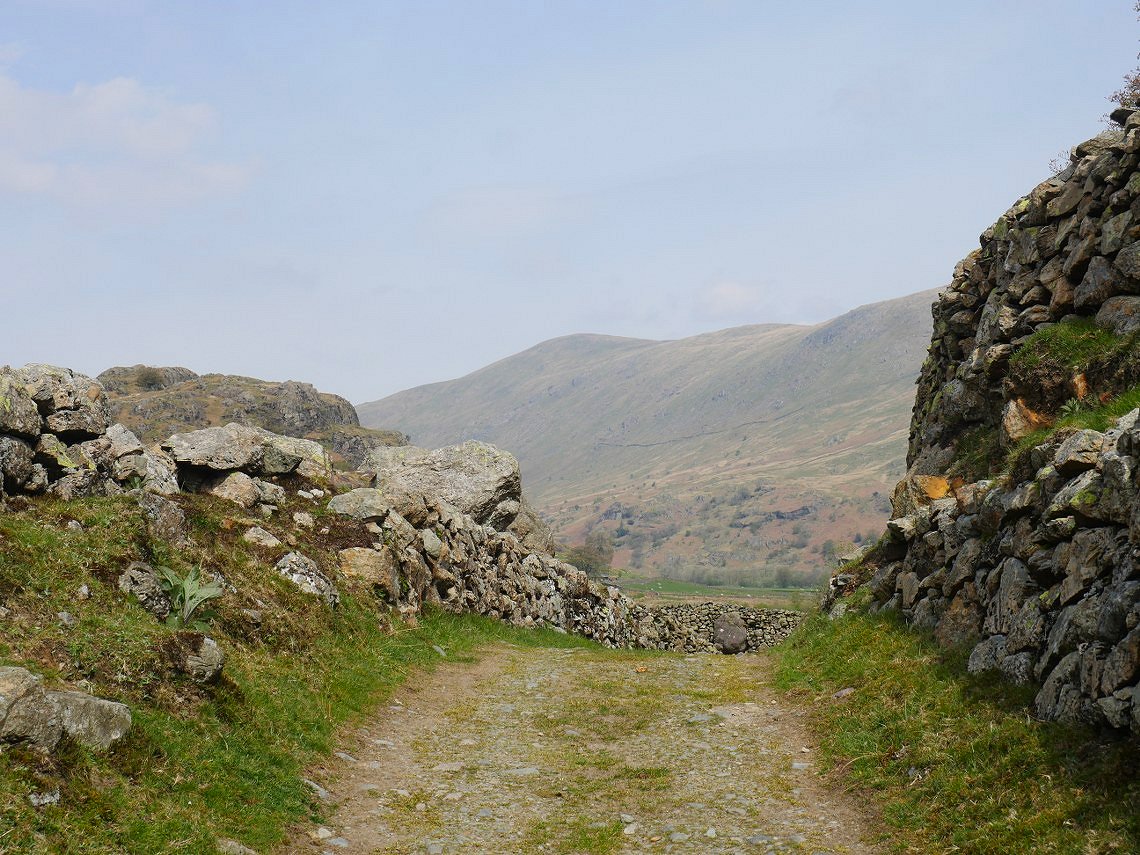 More easy walking through walled lanes as you leave Kentmere. Kentmere Pike framed by this one.
.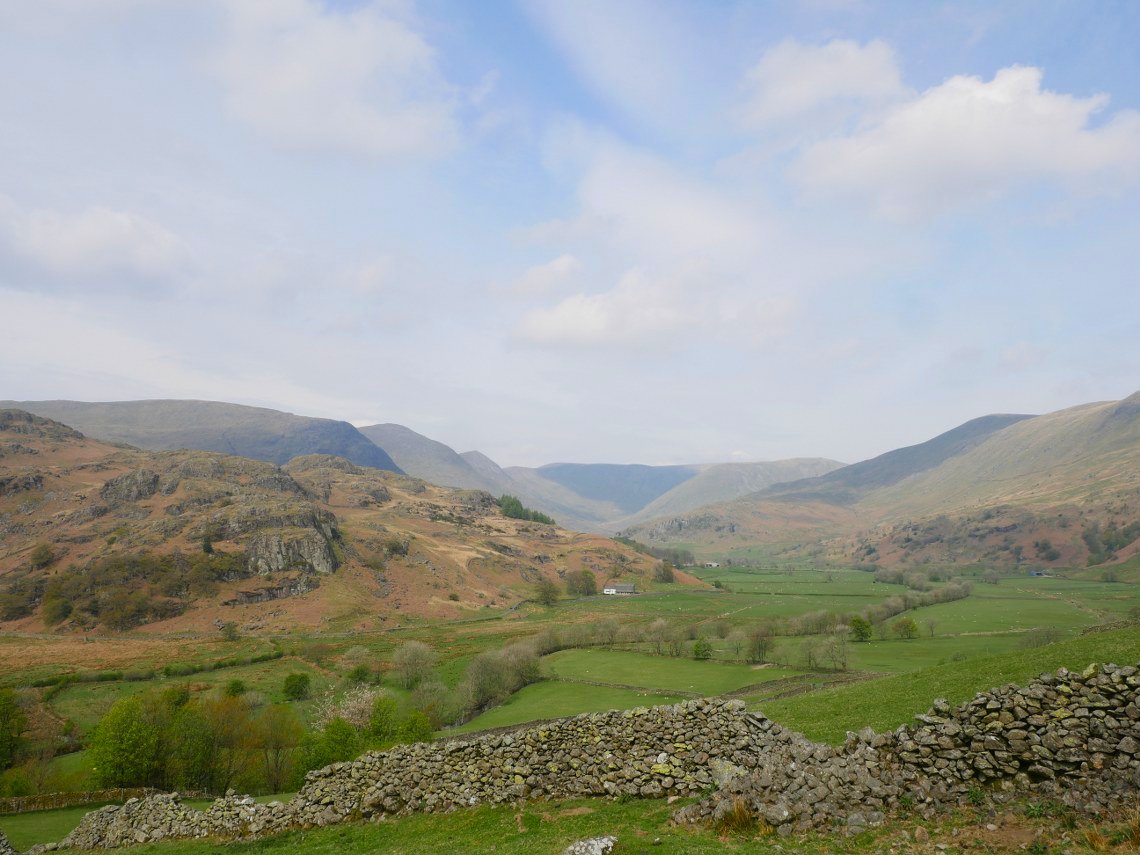 The fells of the Kentmere Horseshoe seen from Stile End.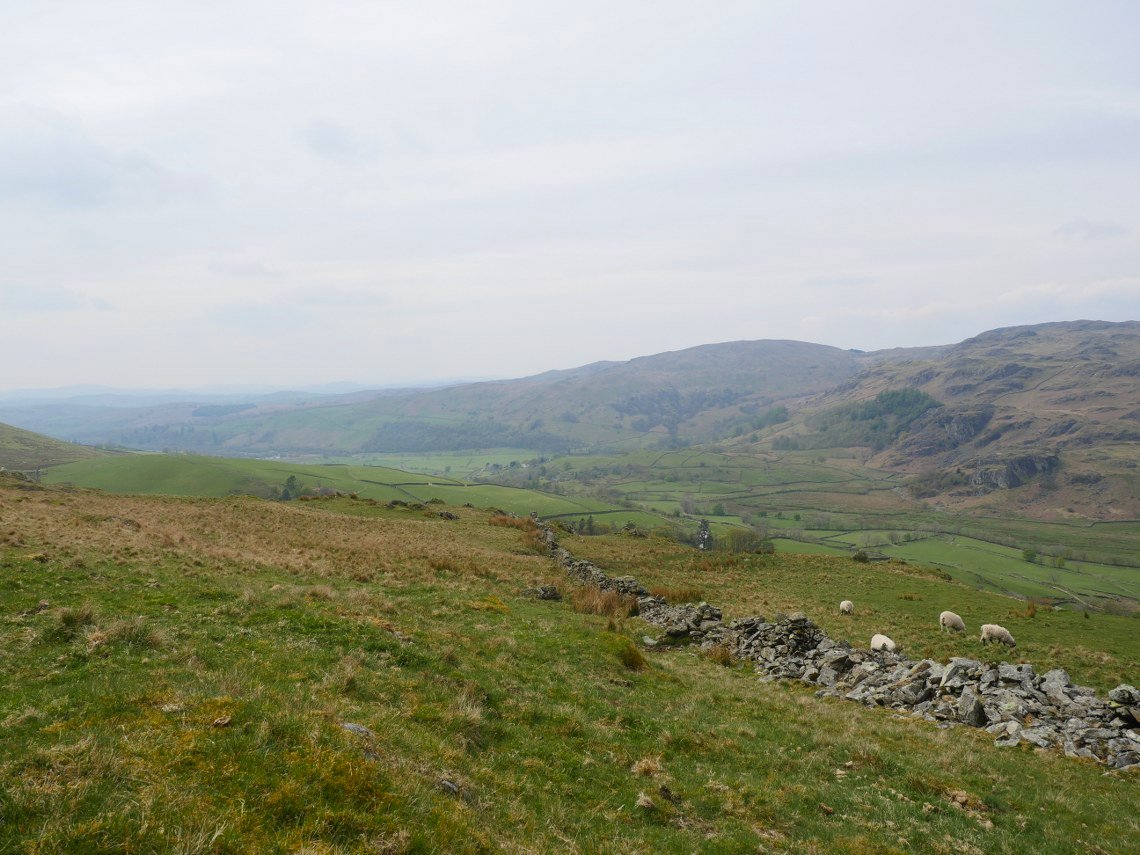 Rather than walk to the top of the pass I cut the corner climbing on an indistinct path. This is the view back over Kentmere.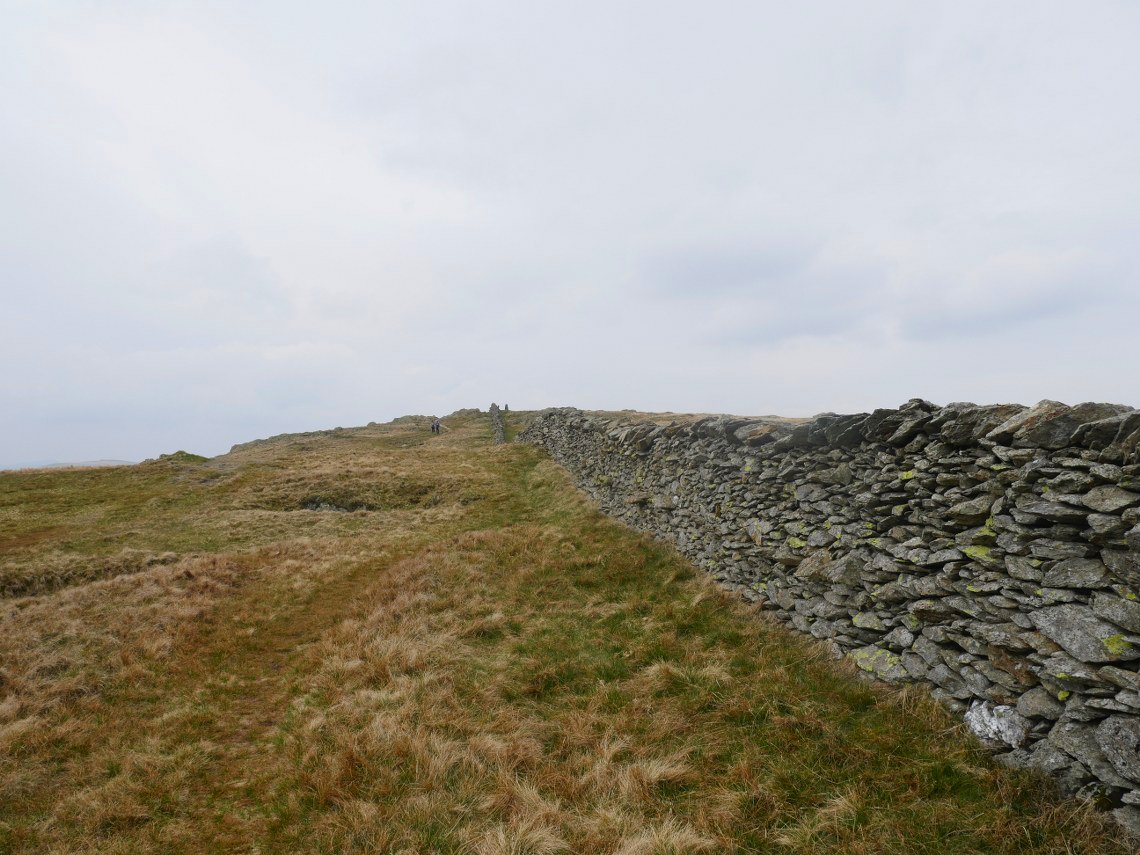 I joined the path up from the the summit of the pass just below Shipman Knotts and headed up the slope towards Kentmere Pike. I made a slight navigational cockup here forgetting to bear off to the right and ended up at the top of Kentmere Pike so had to angle back down the fell towards Steel Pike.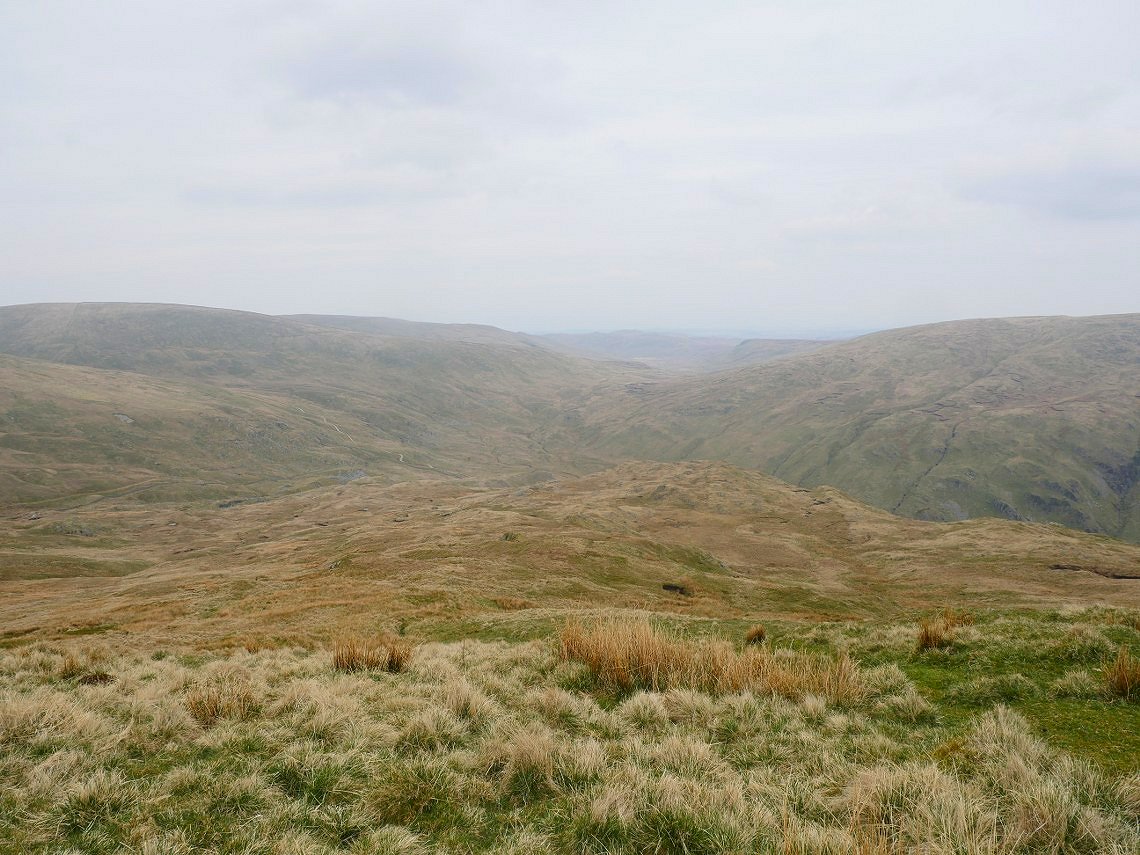 I've had it mind to explore this area for a while and my original thought was to camp on the little piece of high ground seen below.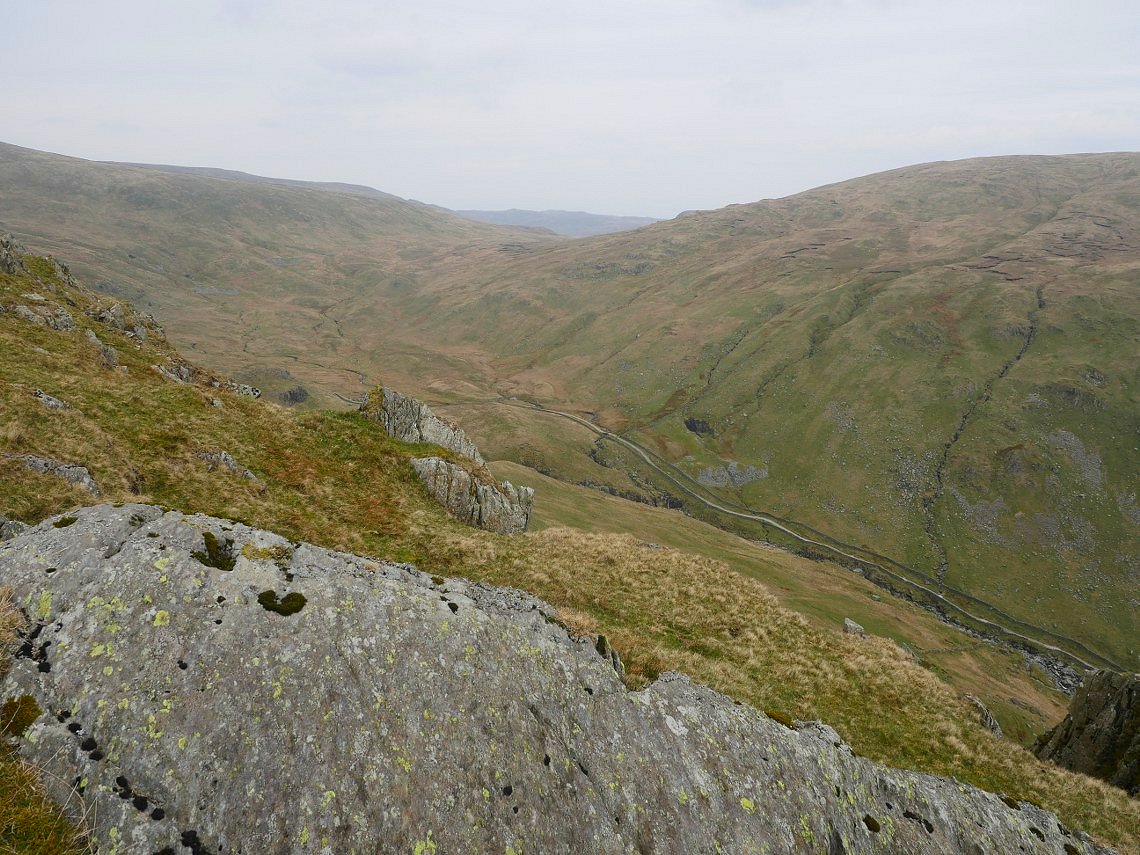 Which did have a good view down in to Longsleddale. I decided to have a look if there was a viewpoint looking more along the length of the valley.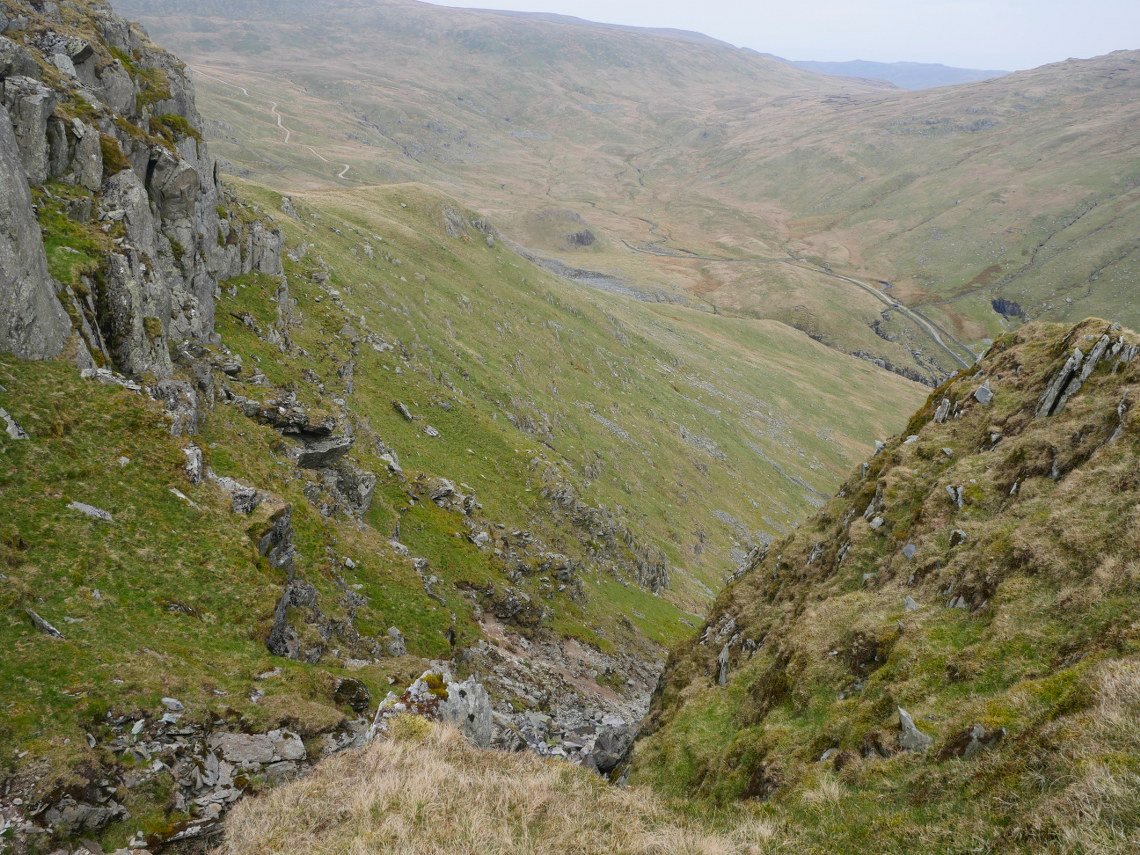 I came to this steep unnamed stream which I crossed to a spur of land.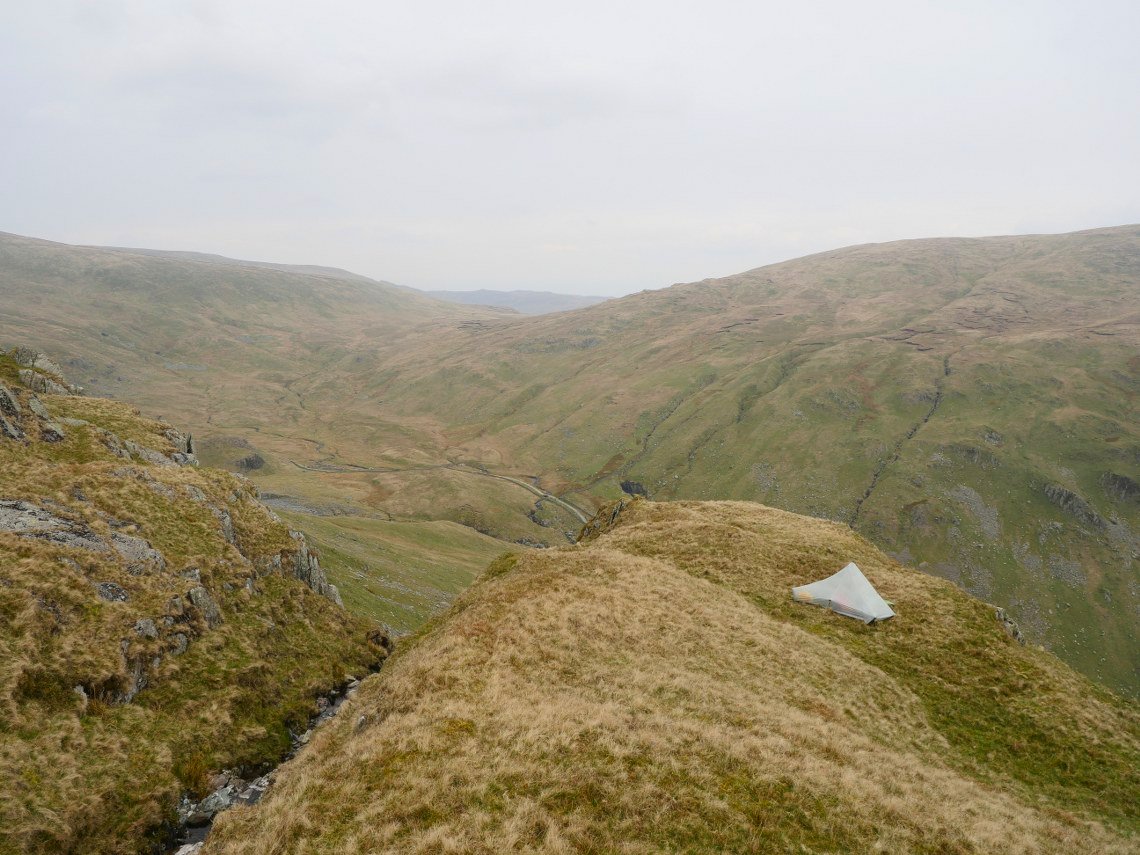 And that's where I decided to pitch.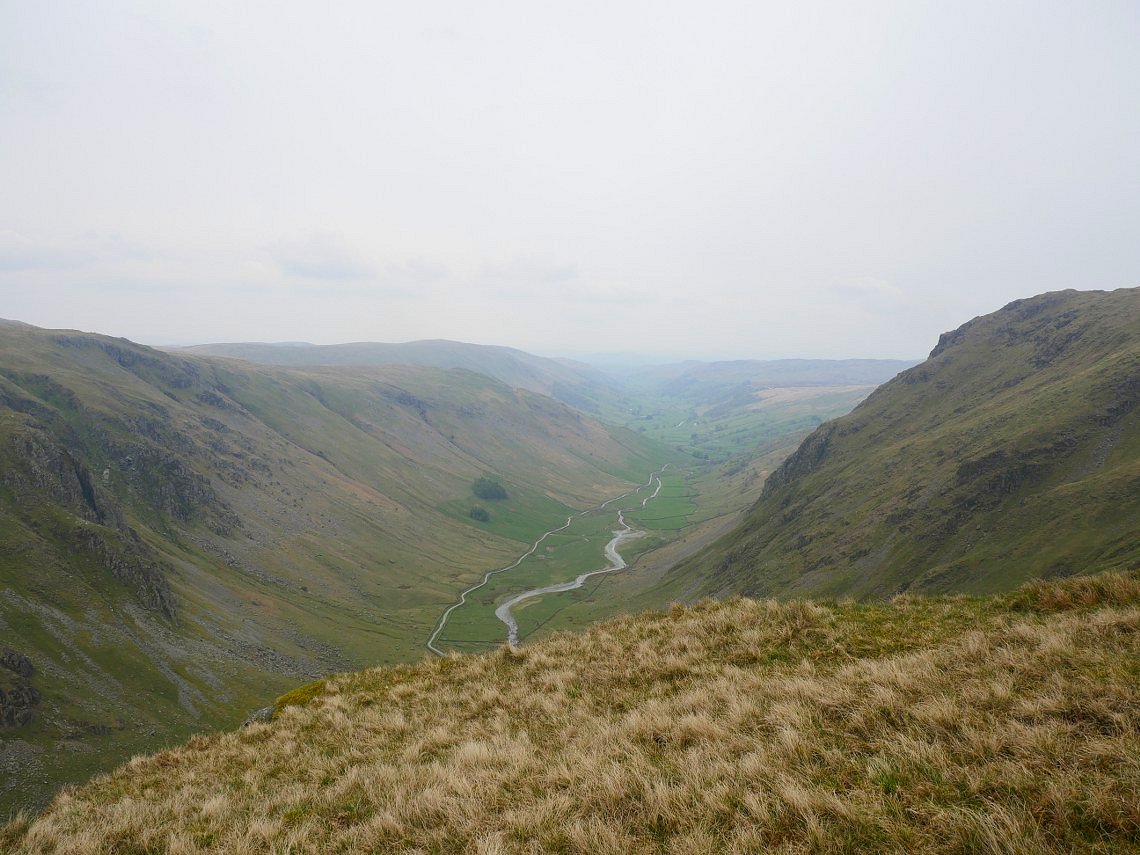 And from the door of my tent I did have a view down along Longsleddale.
After I had got my tent up and had a brew it started to rain and did so all night. Luckily it abated for a couple of hours in the morning so I could pack up in the dry but the cloud was very low and I had to concentrate on my navigation as I made my way past Wrengill Quarry to join the Gatescarth Pass and head over to meet Sue at Mardale Head car Park. Our walk over High Street and Mardale Ill Bell was nice but there were no views at all and it started to rain again half way round so I didn't bother getting the camera out.
Previous walk - Around Great Langdale - Next walk - four days in Eskdale