WWW.KARLSWALKS.CO.UK
PICTURES AND TRIP REPORTS FROM MY WALKS IN THE ENGLISH LAKE DISTRICT
---
E-mail - karl@karlswalks.co.uk
Around the head of Great Langdale
24th April 2022
Route. Old Dungeon Ghyll - Mickleden - Rossett Gill - Angle Tarn - Langdale Combe - Stake Pass - Mickleden - Old Dungeon Ghyll ( About 7.5 miles 1850ft ascent )
A ride up to Great Langdale today for what was supposed to be a walk up to Allen Crags and then back over Esk Pike. Unfortunately I've had a touch of man flu this week and as any man who's had it knows I did really well to be out of bed never mind going for a walk. Trooper that I am I didn't want to disappoint Lynn and Sue so with me well drugged up we set off and would see how we would fare..
A lovely spring day for a walk and I did feel OK walking along the valley. Here we are passing under Pike of Stickle.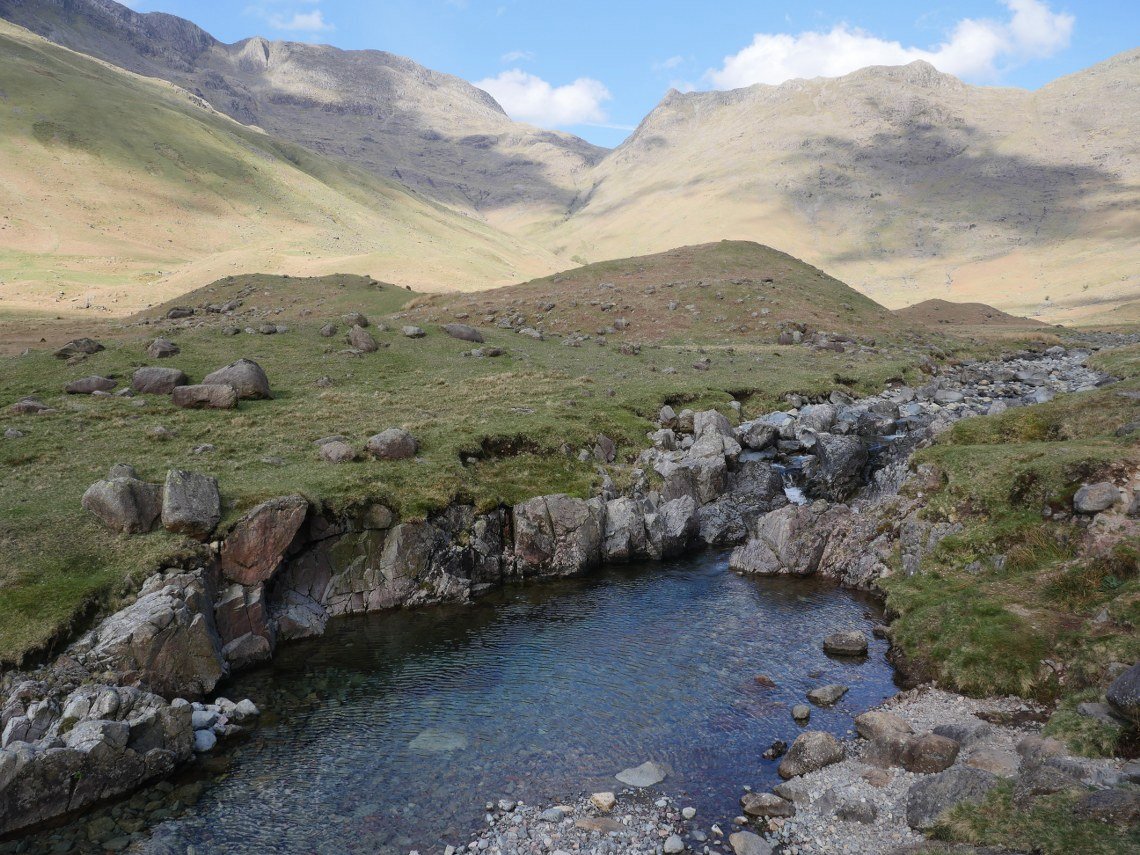 Further along now and looking to the gap through which the Rossett Gill path passes.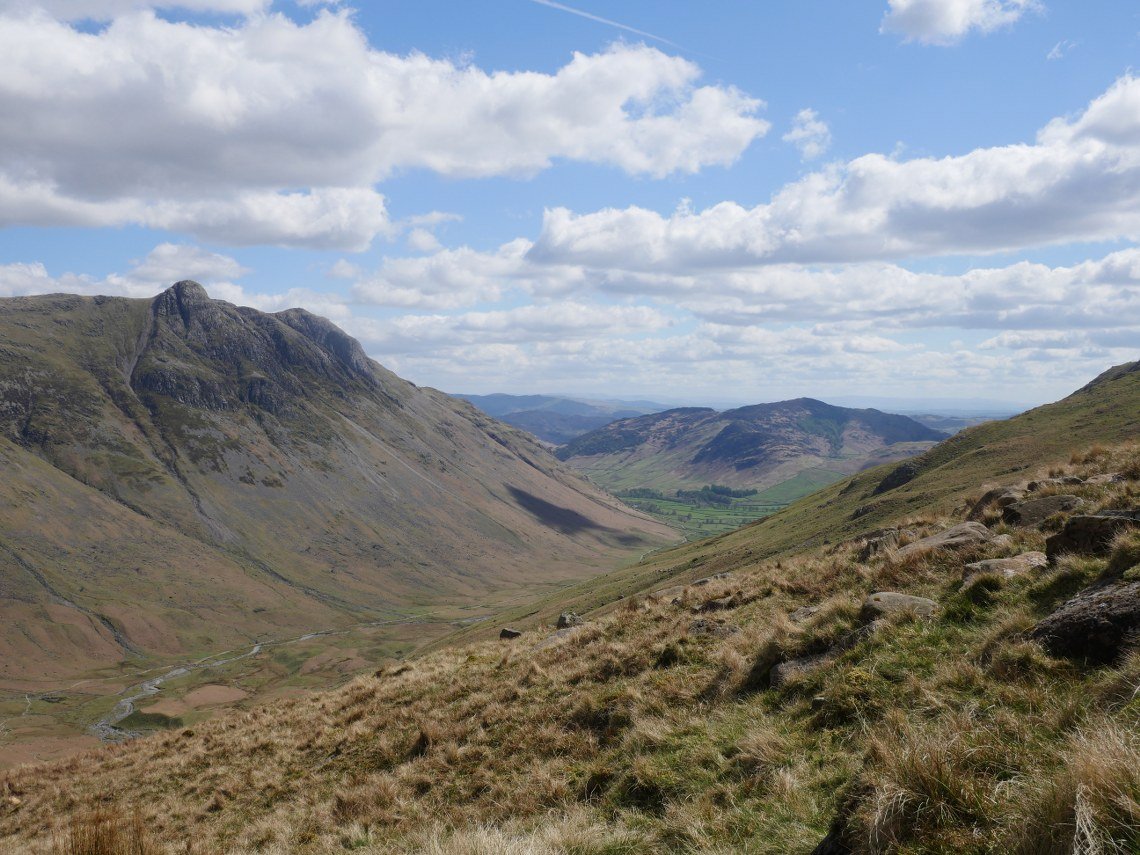 As soon as we started climbing I knew that I was never going to complete our planned round. This is a photo taken from a rest stop looking back down Great Langdale.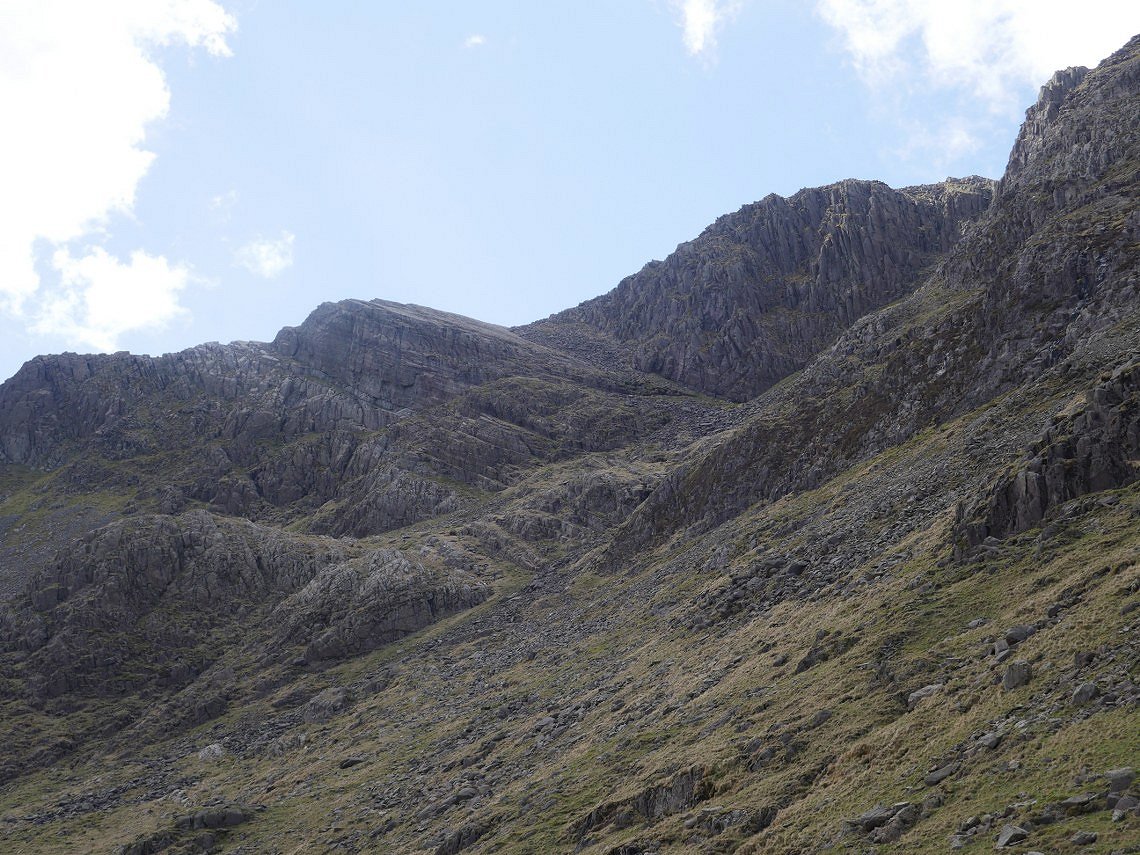 The Great Slab and Bowfell Buttress are well seen from the path.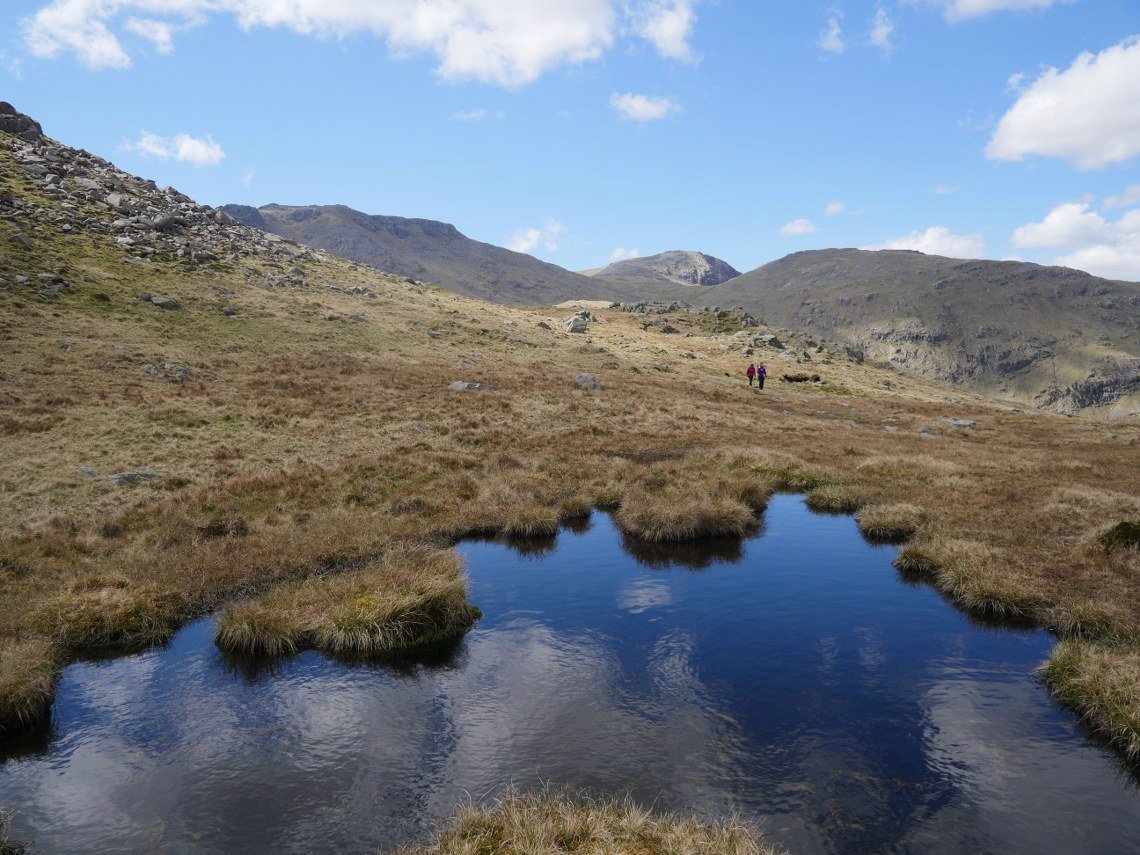 After struggling to the top of the pass we decided to abandon plans for Allen Crags and Esk Pike and follow the lower path under Rossett Pike along the head of the valley. Behind Sue and Lynn are Allen Crags on the right then Great End and to the left Esk Pike.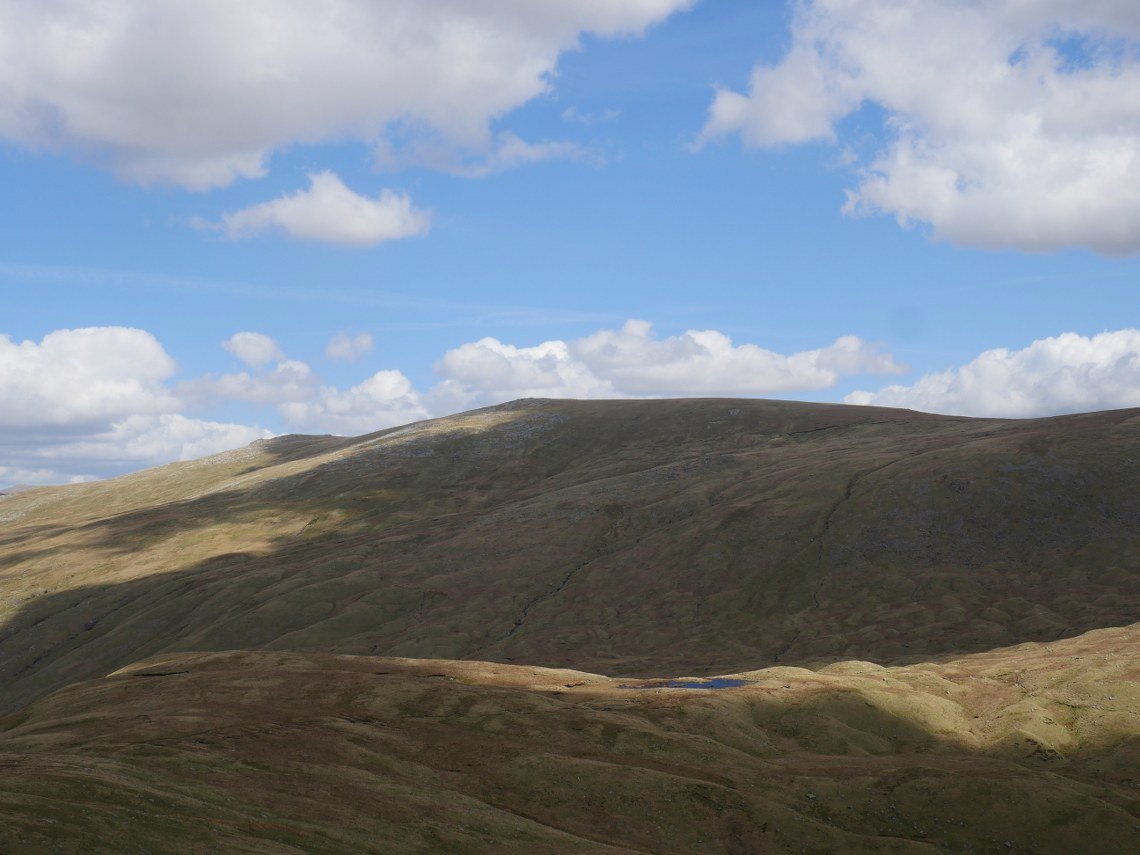 Looking over the little tarn above Langdale Combe to High Raise.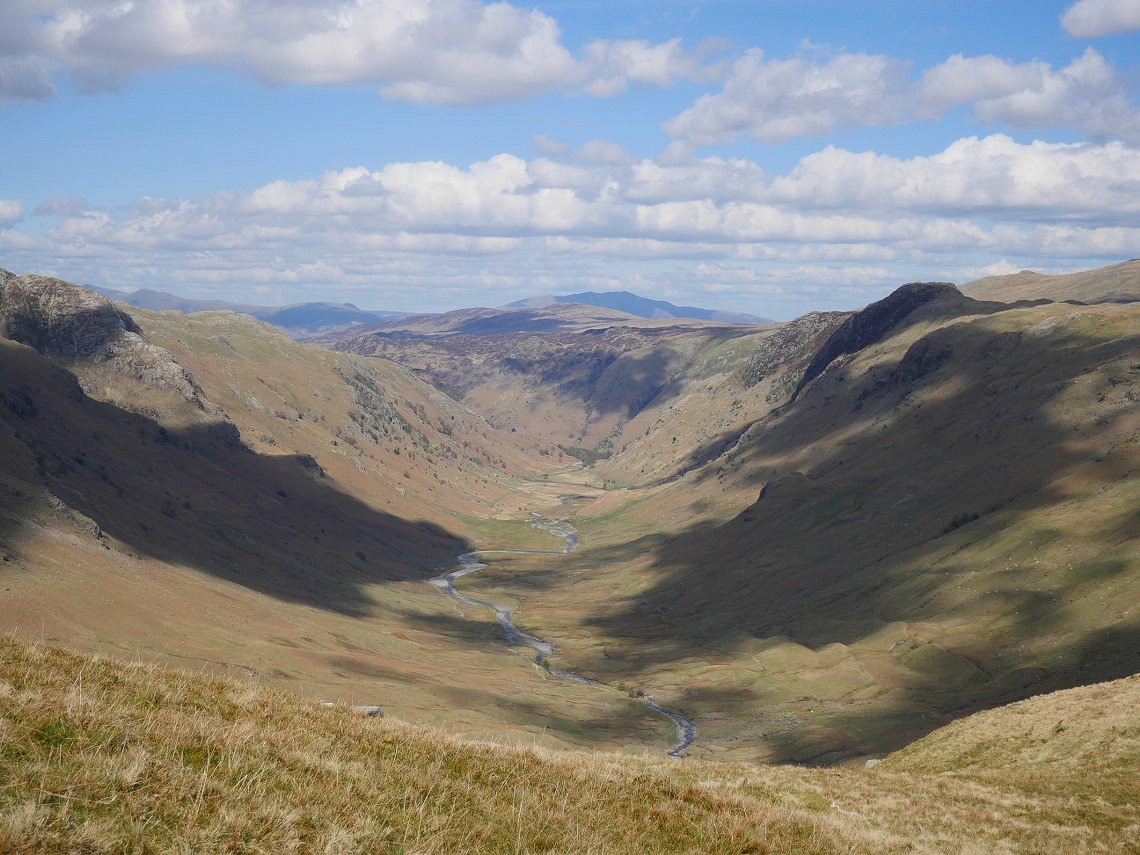 Great view down into Langstrath. Blencathra in the far distance
.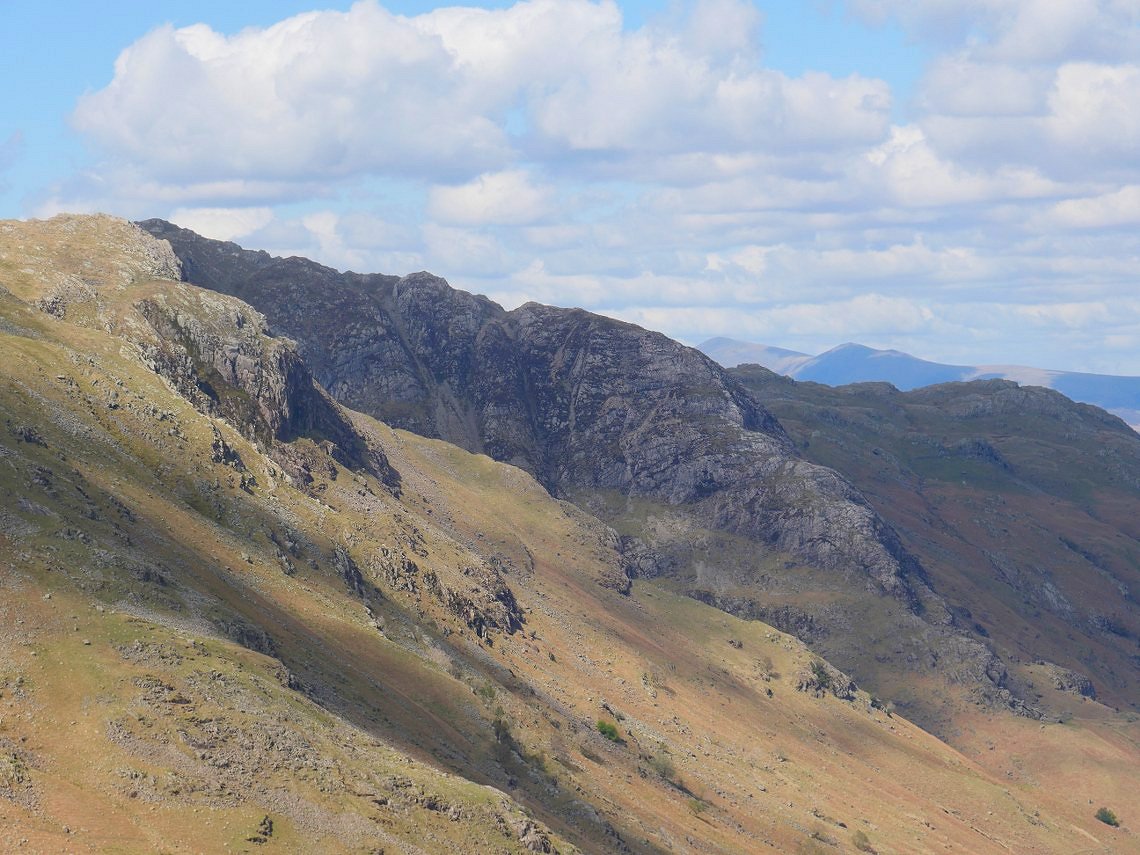 Zooming in on to Cam Crag.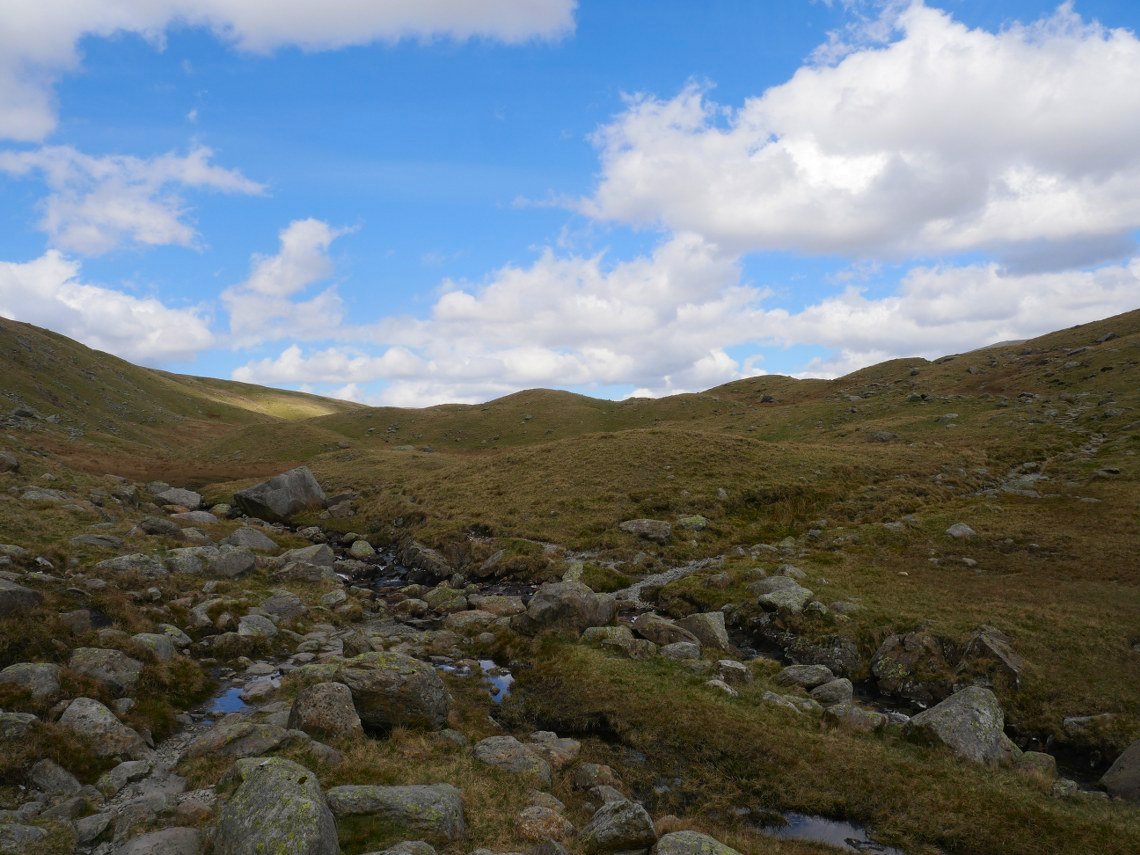 Langdale Combe.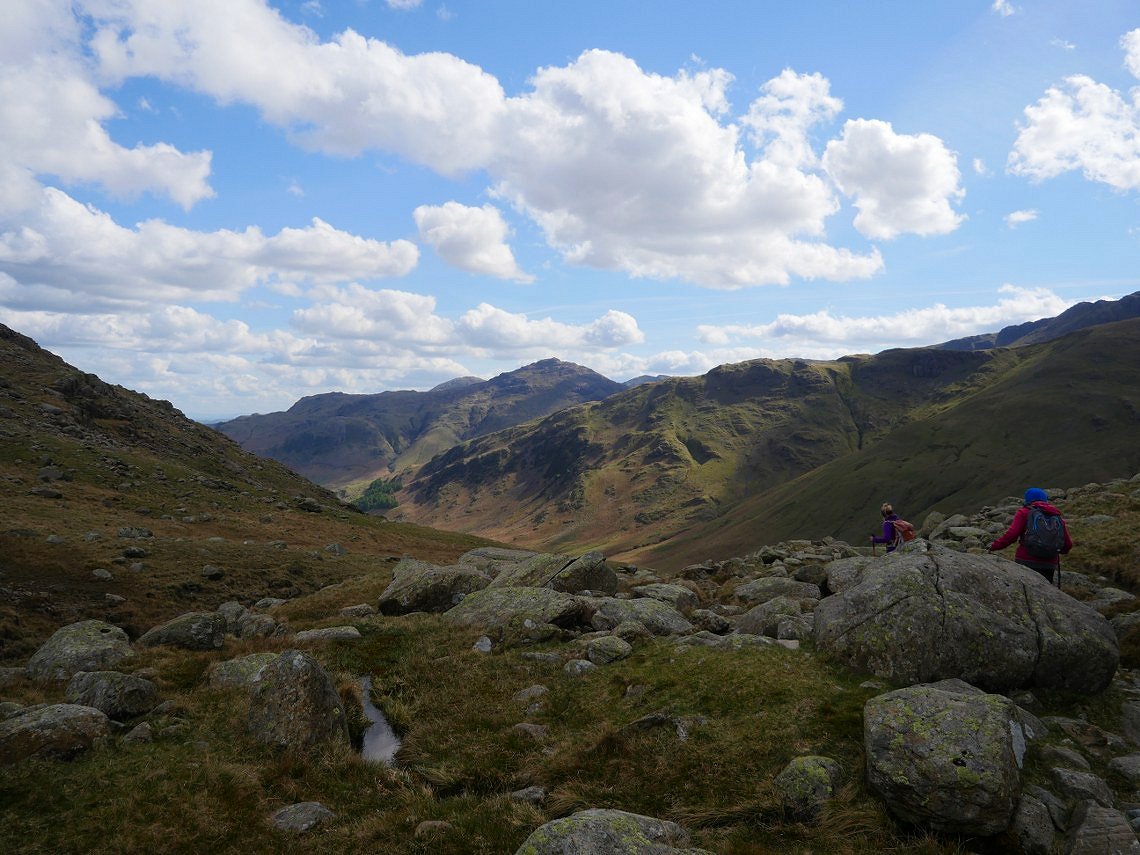 Starting on the descent of Stake Pass with the 'mountain shape' of Pike of Blisco ahead.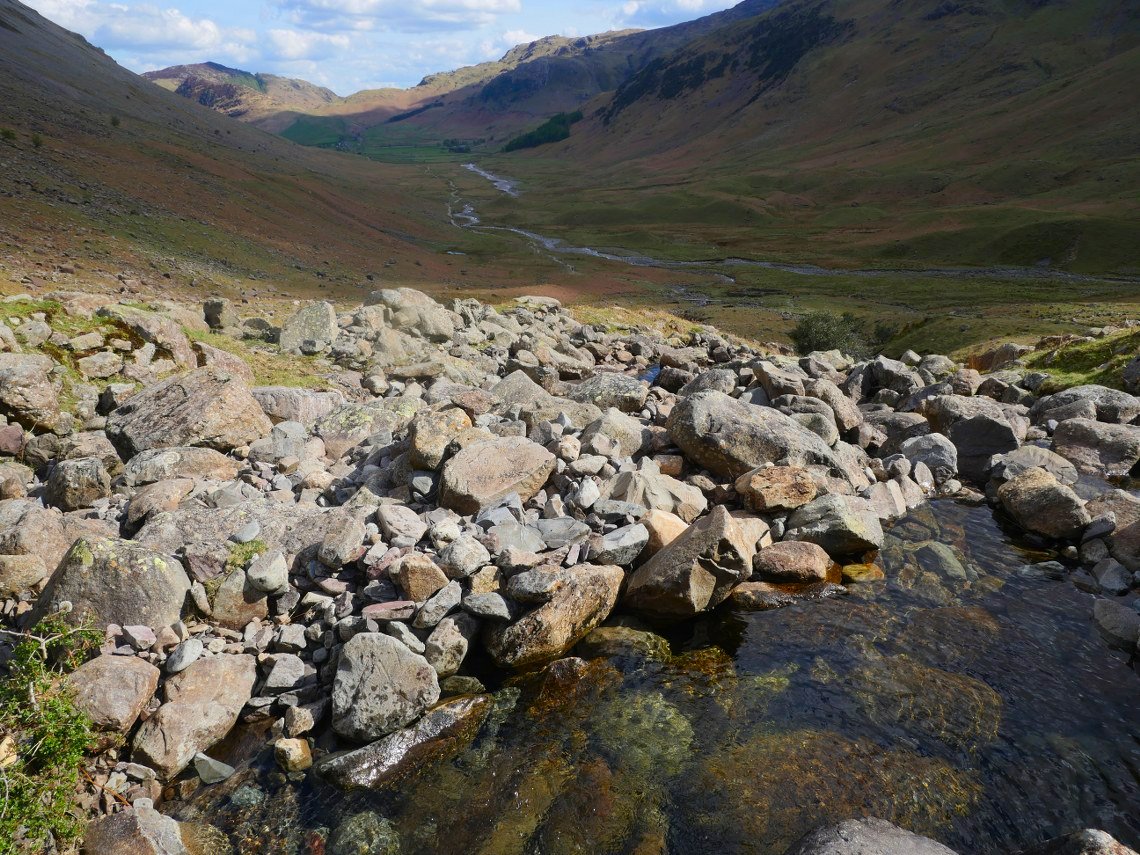 View down the valley from Stake Gill.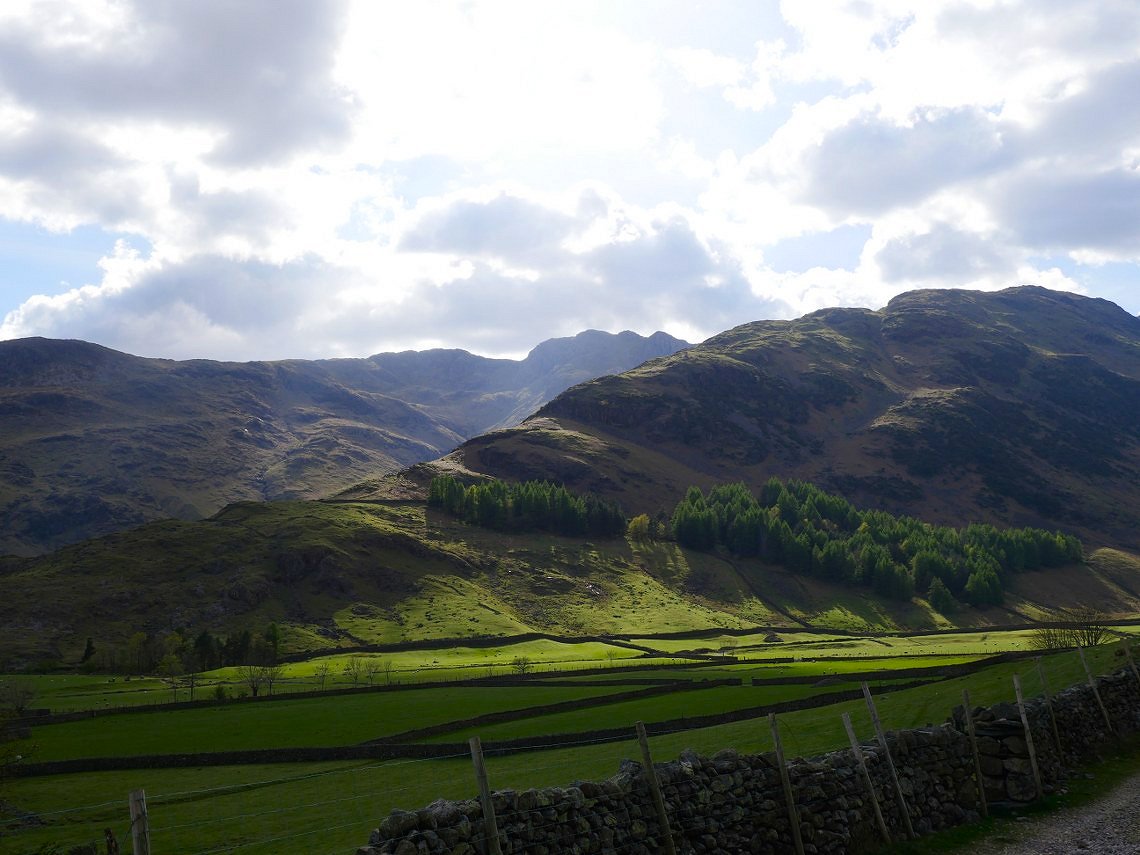 Lovely afternoon light on The band.
Colourful gorse and a couple of climbers on Raven Crag. Although I felt a bit rough I think the walk did do me good and within a couple of days I was fully recovered.
Previous walk - The Green to Elterwater - Next walk - Windermere to Steel Pike