WWW.KARLSWALKS.CO.UK
PICTURES AND TRIP REPORTS FROM MY WALKS IN THE ENGLISH LAKE DISTRICT
---
E-mail - karl@karlswalks.co.uk
Ullscarf from Dobgill Bridge
30th January 2022
Route. Dobgill Bridge - Harrop Tarn - Blea Tarn - Low saddle - High Saddle - Ullscarf - Black Knott - Birk Fell - Stenkin - Dobgill Bridge. ( About 6.5 miles 2100ft ascent )
A round today primarily to bag Ullscarf but taking in a round which visited two lovely tarns and gave us another chance to savour the gnarly and interesting ridge of the Whythburn fells.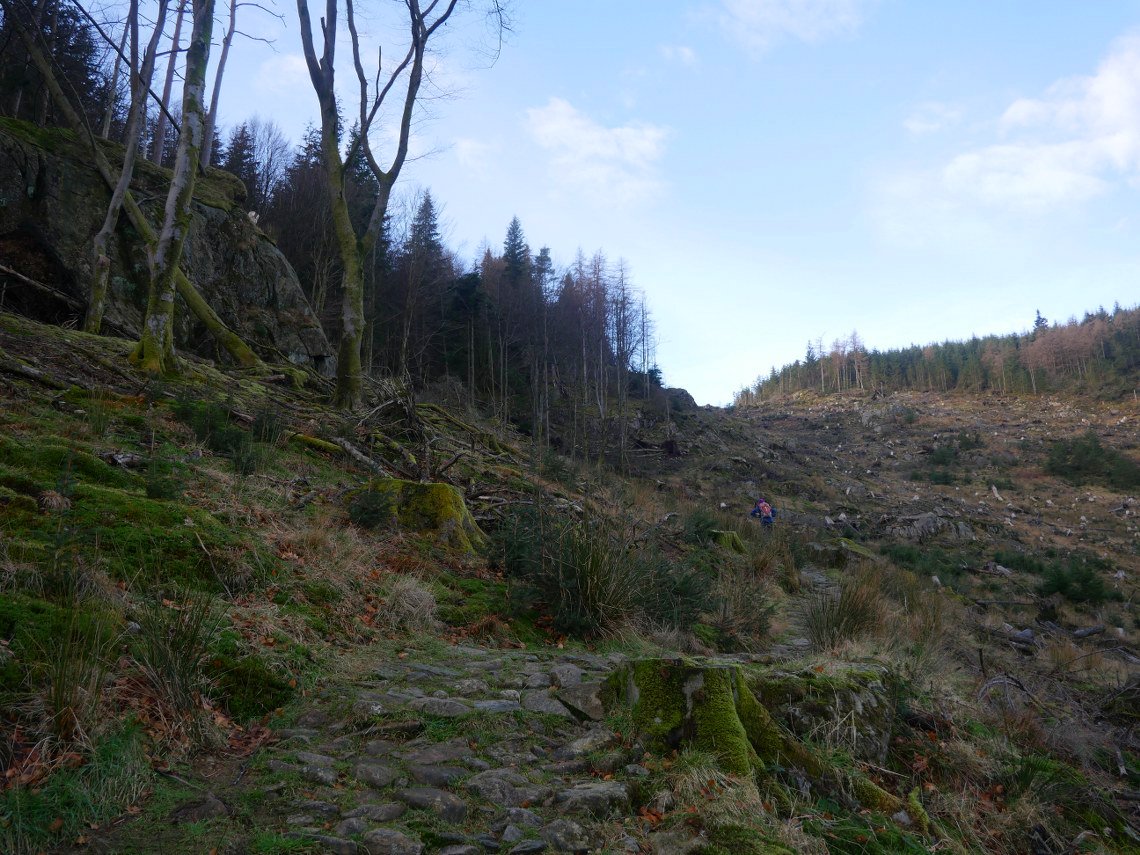 Quite a few trees have been felled on the hillside above Dobgill carpark which always leaves the fells looking a bit scruffy.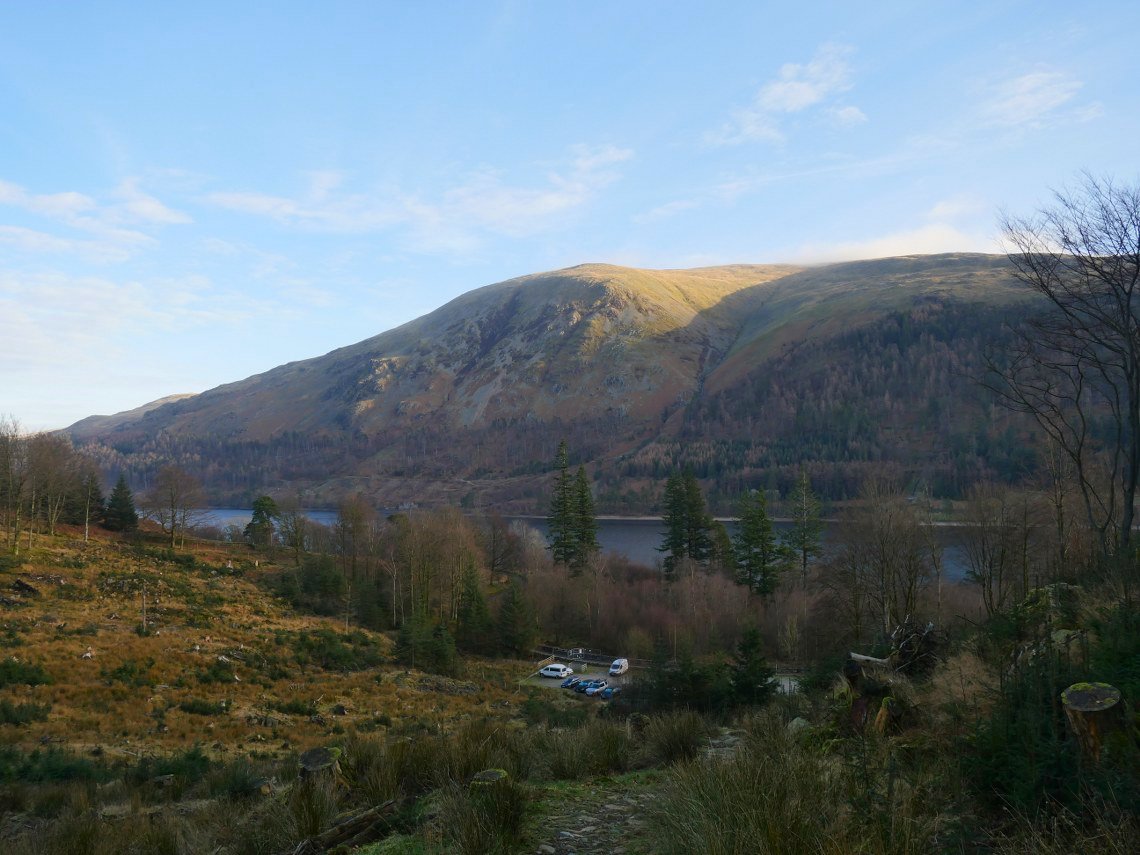 It has opened the views up though. This is looking across Thirlmere to the lower slopes of Helvellyn. It was a lovely morning but it was forecasted not to last.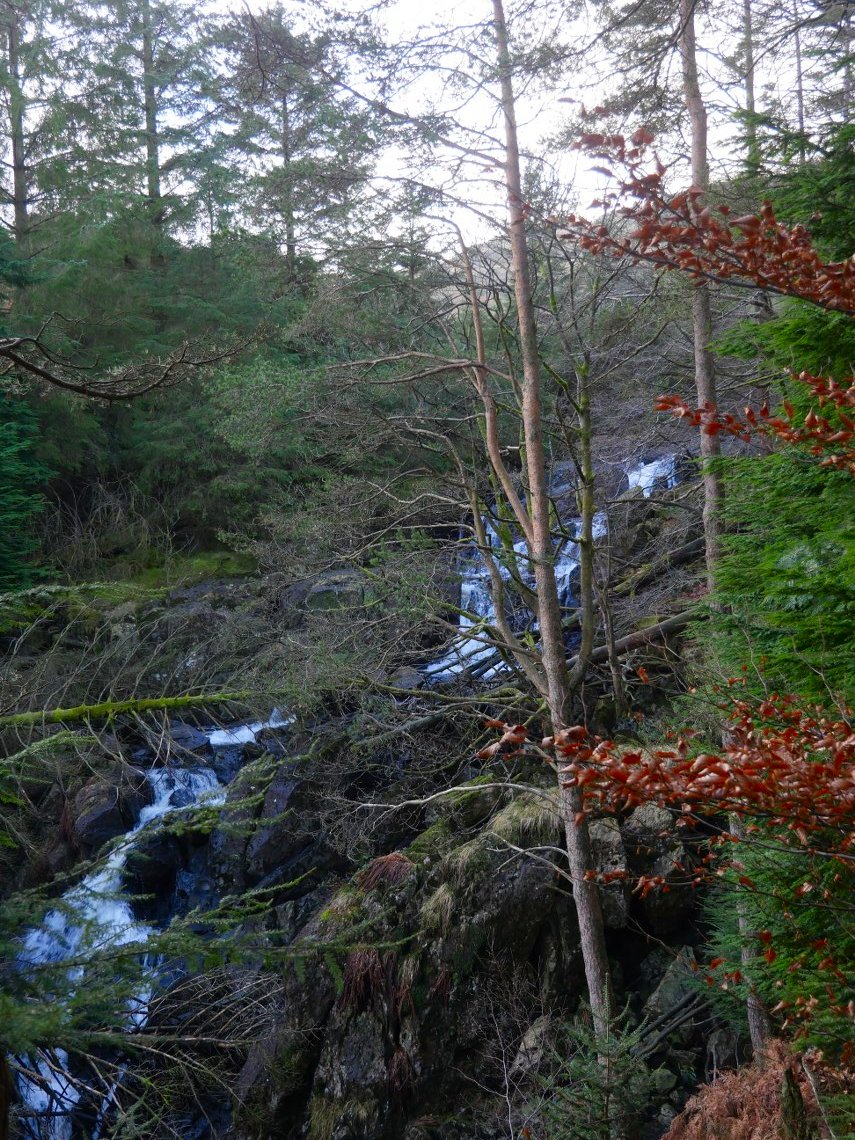 Dob Gill, the outflow from Harrop Tarn.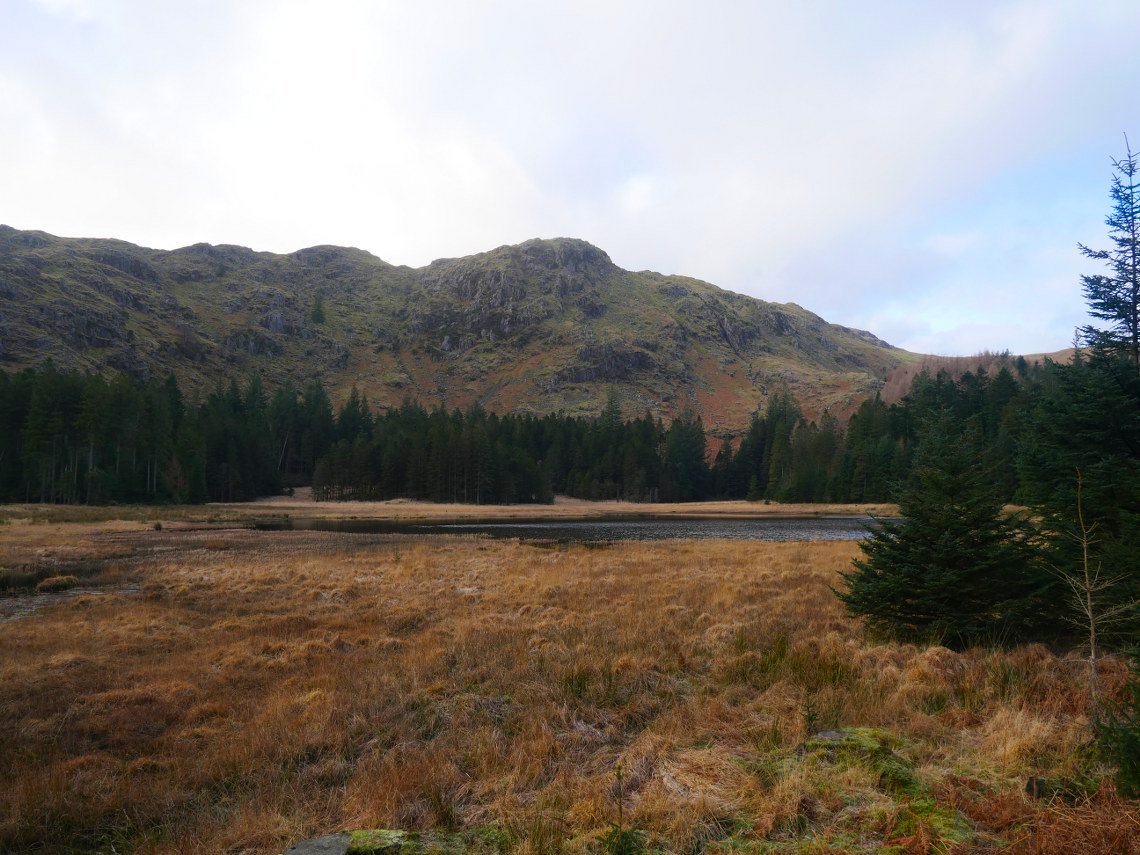 And here is Harrop Tarn. The skies are already clouding over.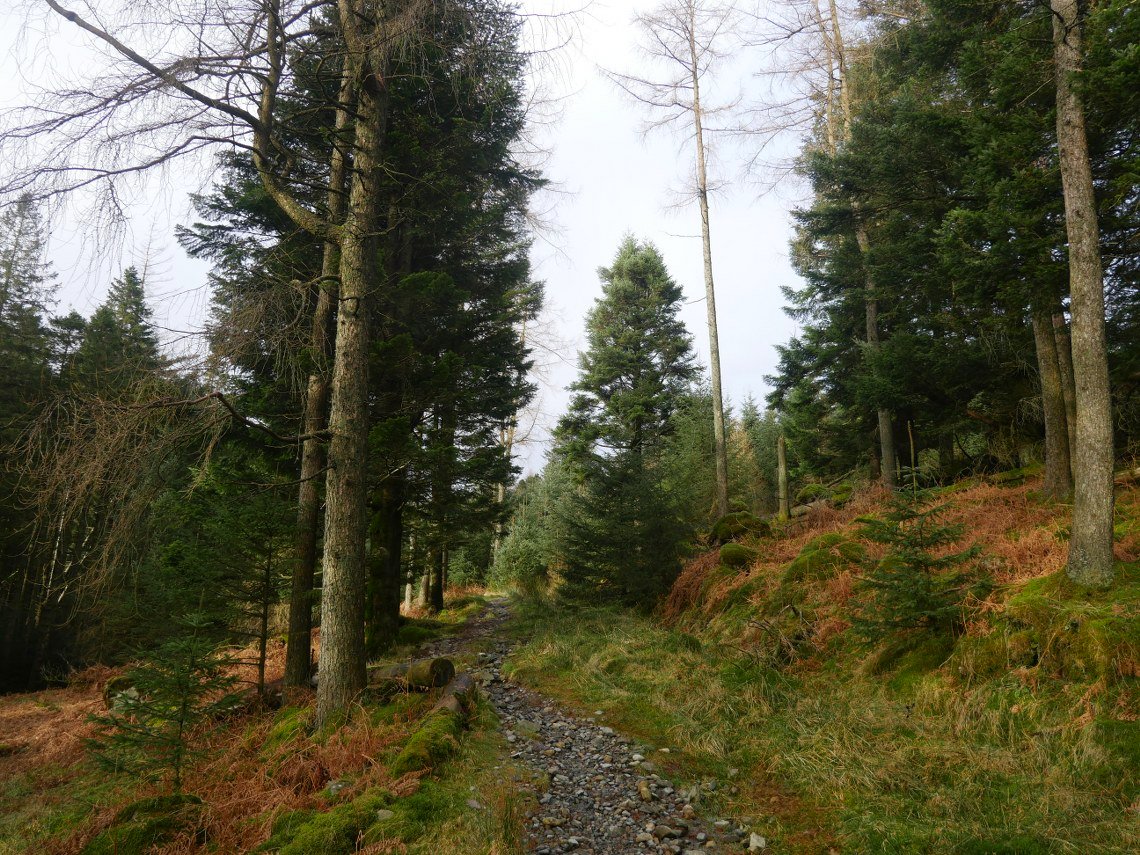 Heading away from the tarn on the path to the open fell.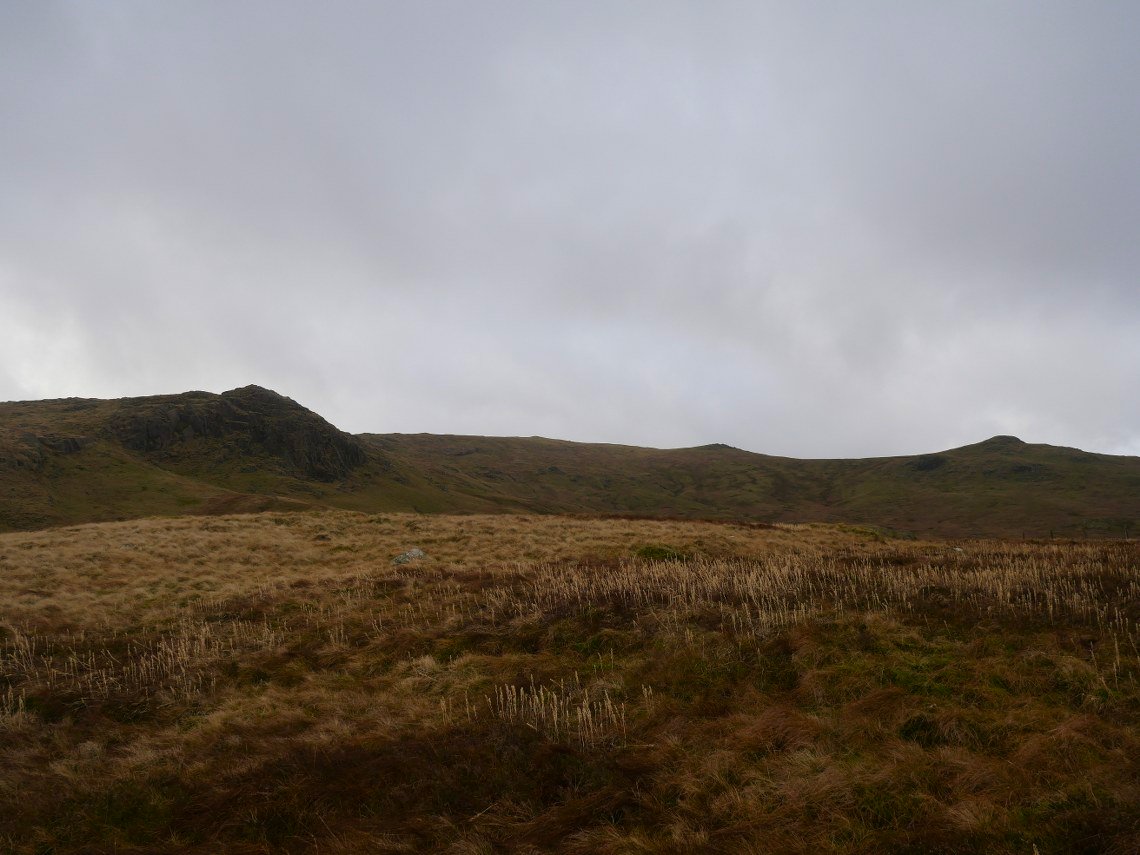 Out on to the open fell now with Standing Crag to the left and the Coldbarrow fells which will be climbing later centre right.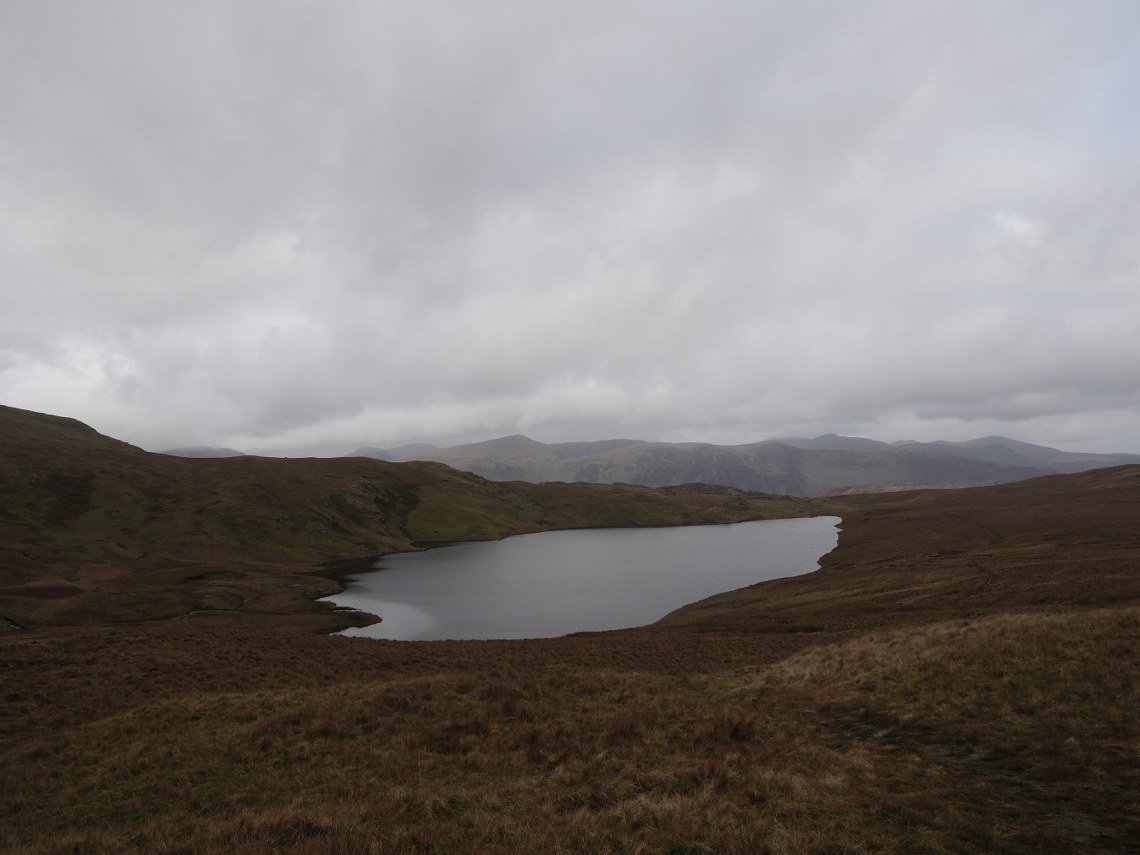 Once on top of the broad ridge you get a view down to Blea Tarn.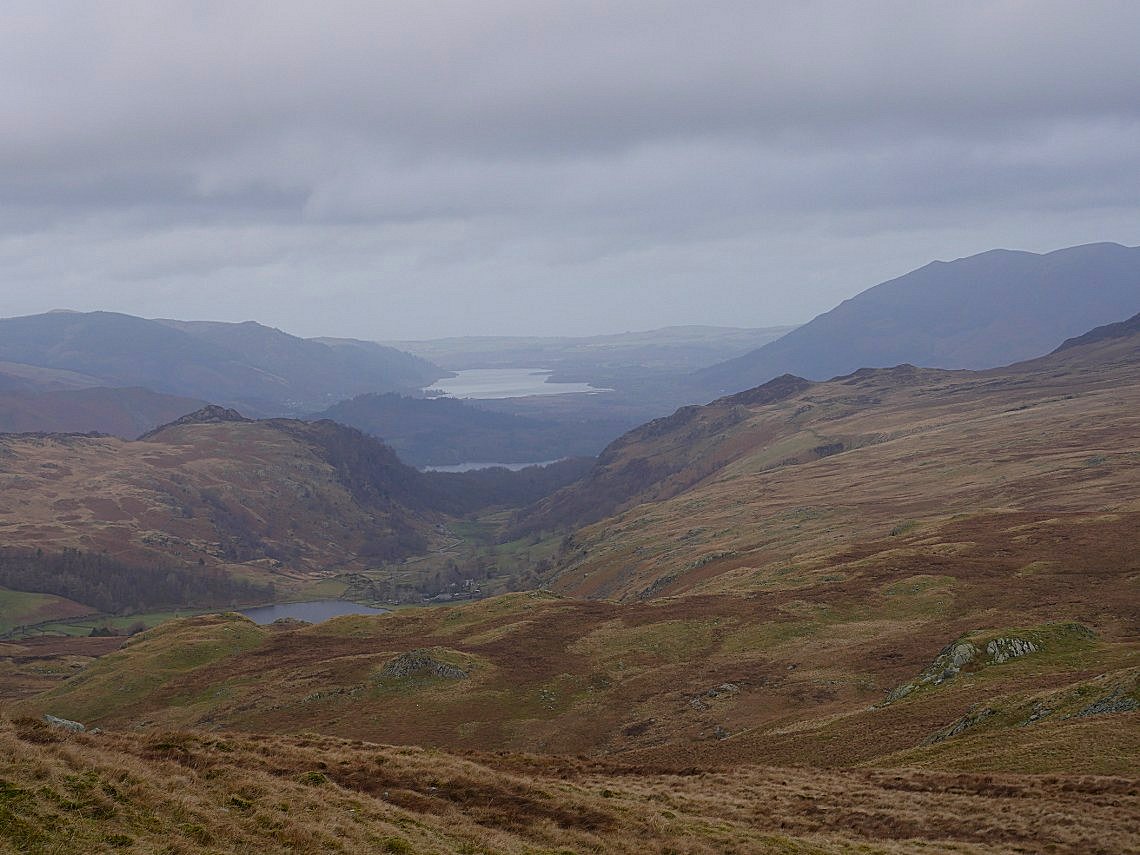 We walked down to the outflow of Blea Tan then started the mainly pathless climb to Low Saddle, from were you have a view of Watendlath then a slice of Derwentwater and a bigger slice of Bassenthwaite Lake. On a clearer day you'd be able to see the Solway Firth as well.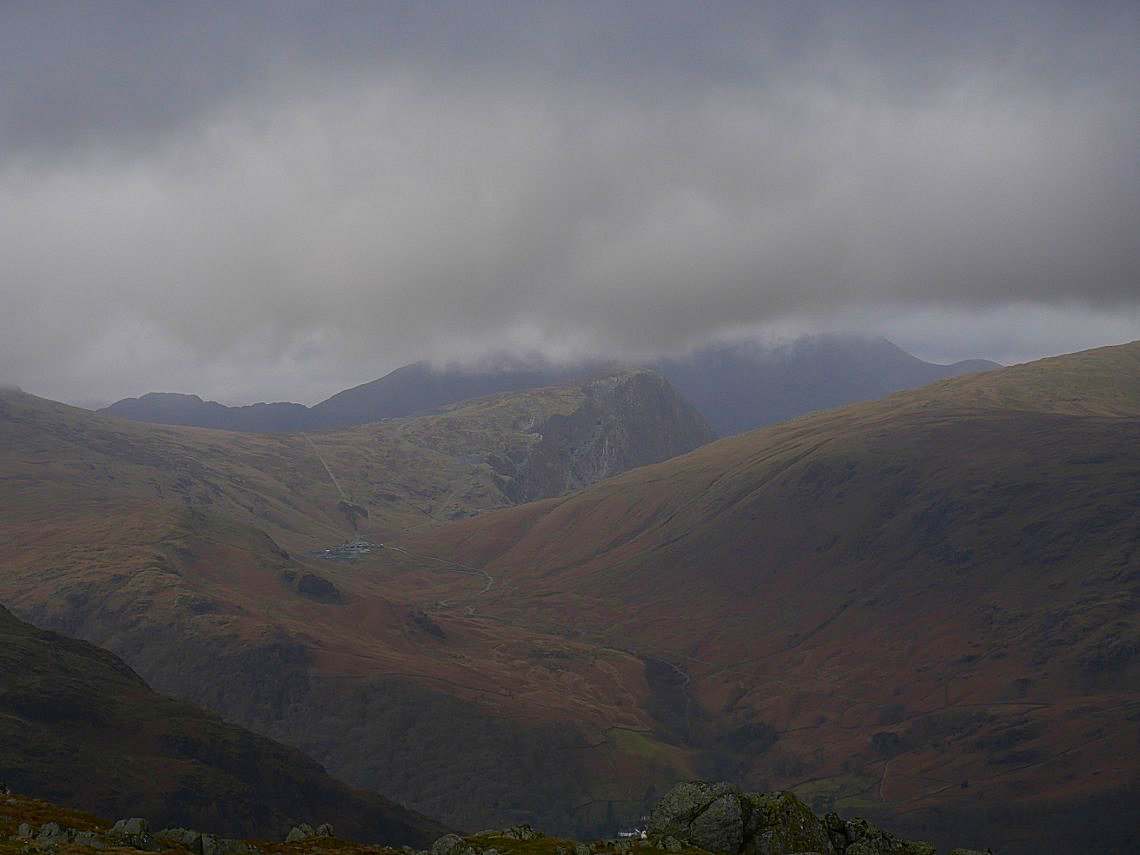 Over to the west are Honister pass, Honister slate mine and Honister Crag. Haystacks behind to the left is clear but the High Stile ridge is covered.
.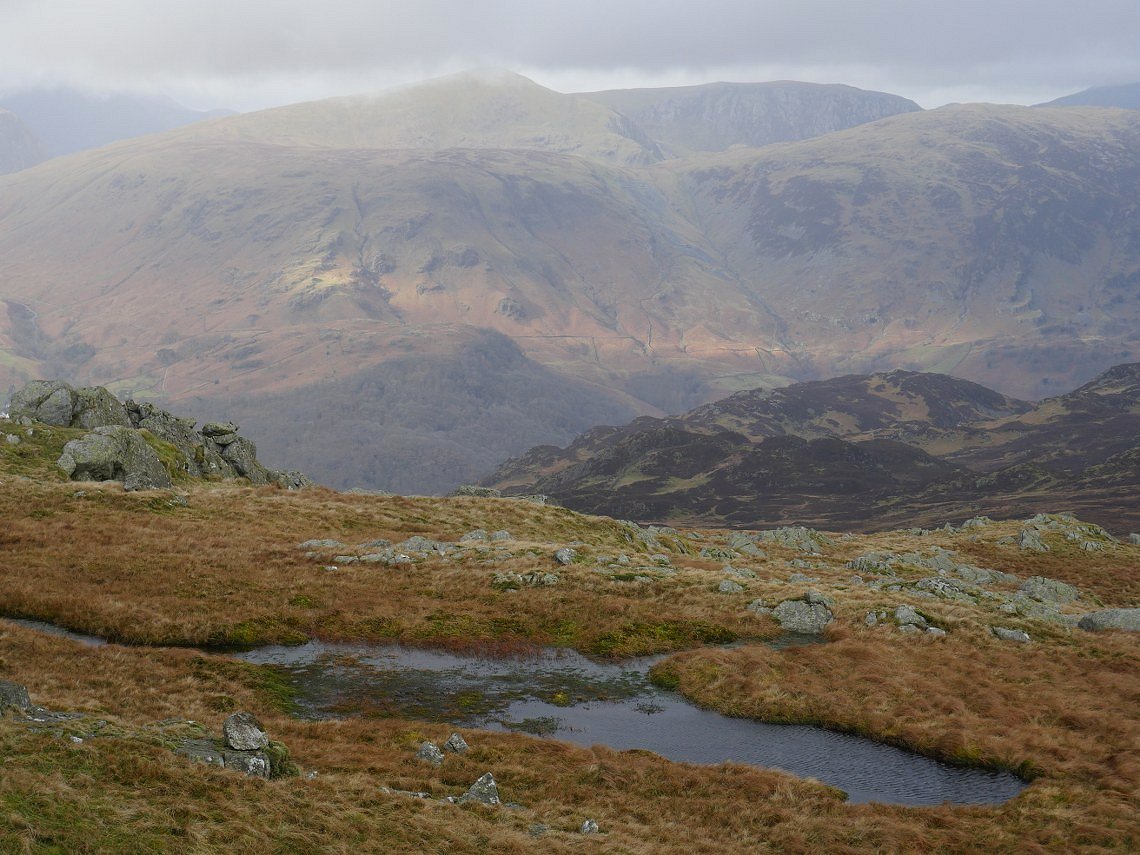 It looks a bit brighter over in Borrowdale. Dale Head is the green rounded fell with a darker Hindscarth behind.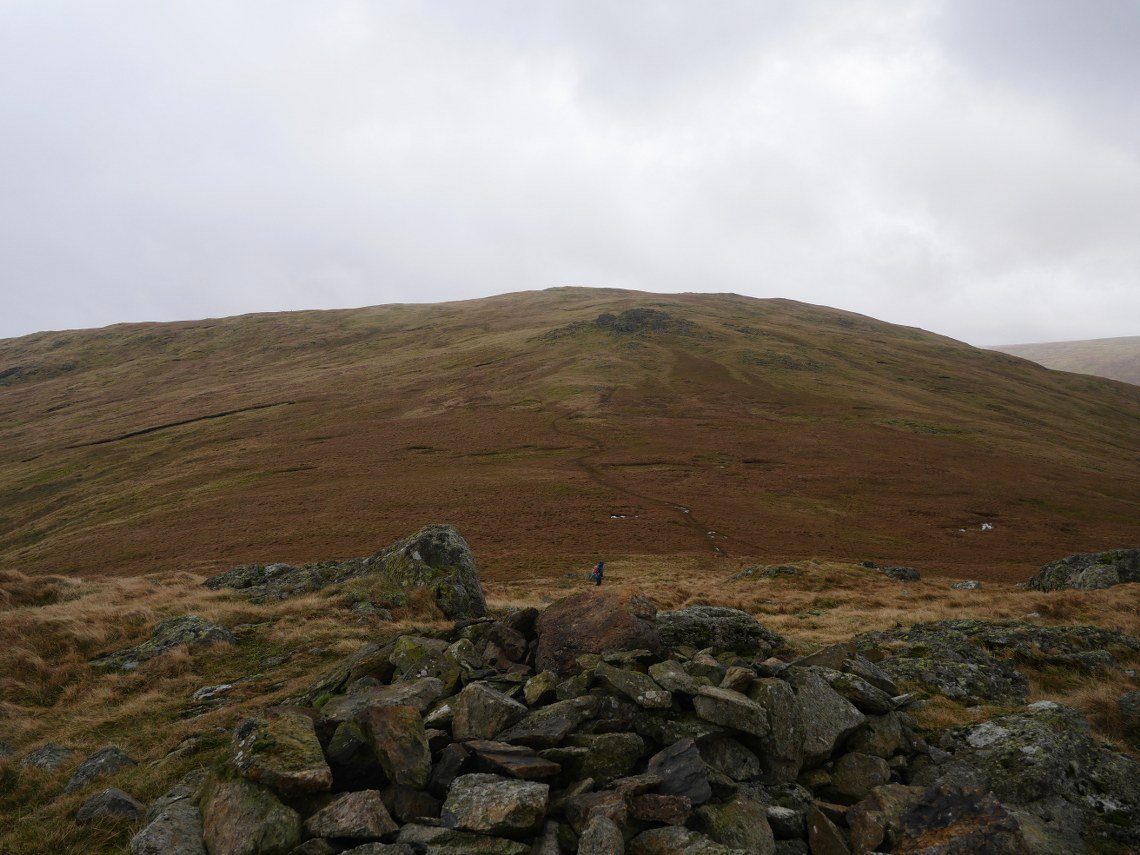 Looking up to High Saddle from Low Saddle.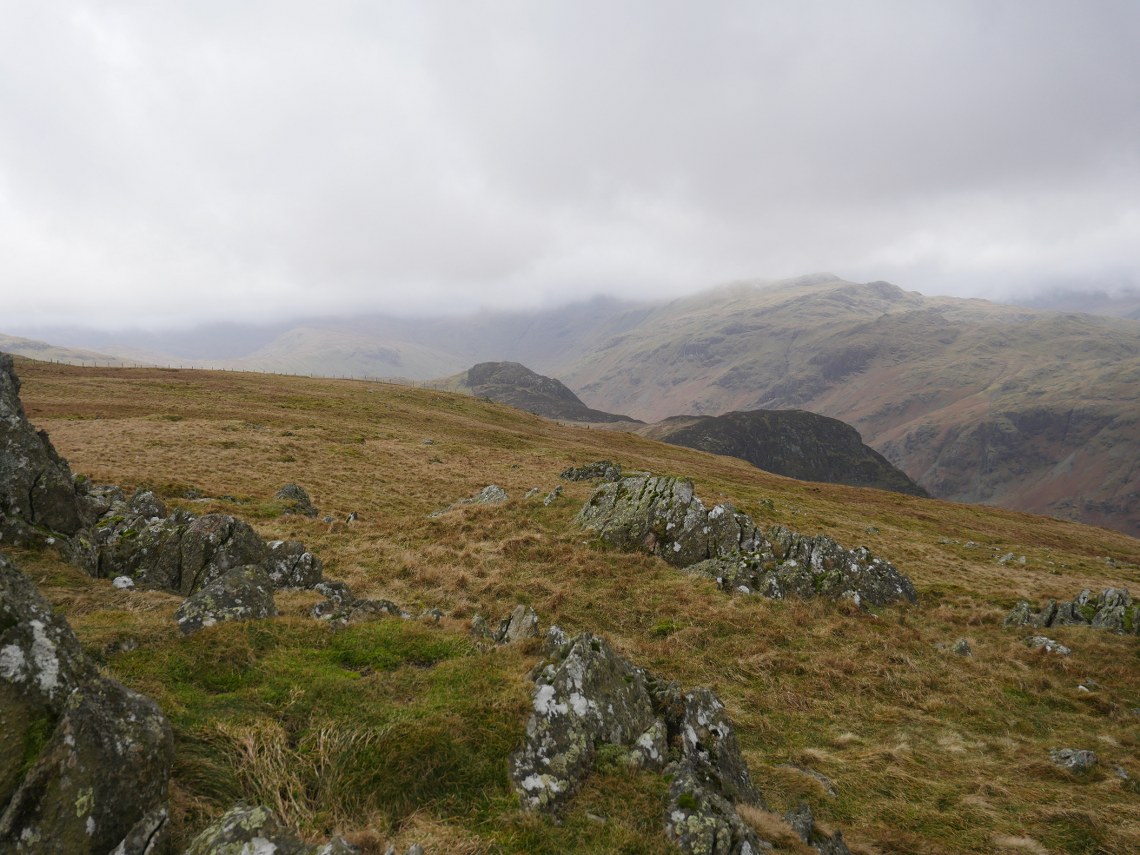 Eagle Crag and Sergeant's Crag pop up as climb higher.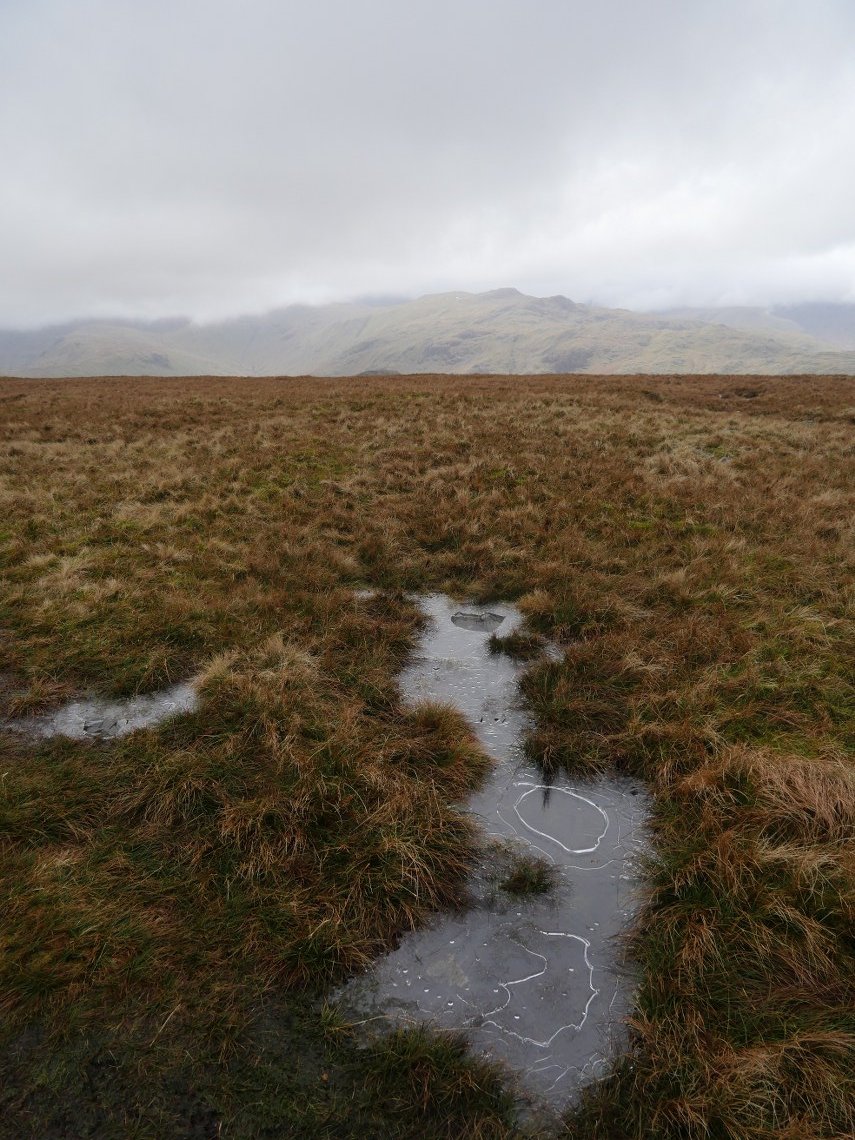 Quite a bit colder on Ullscarf. Glaramara in the background.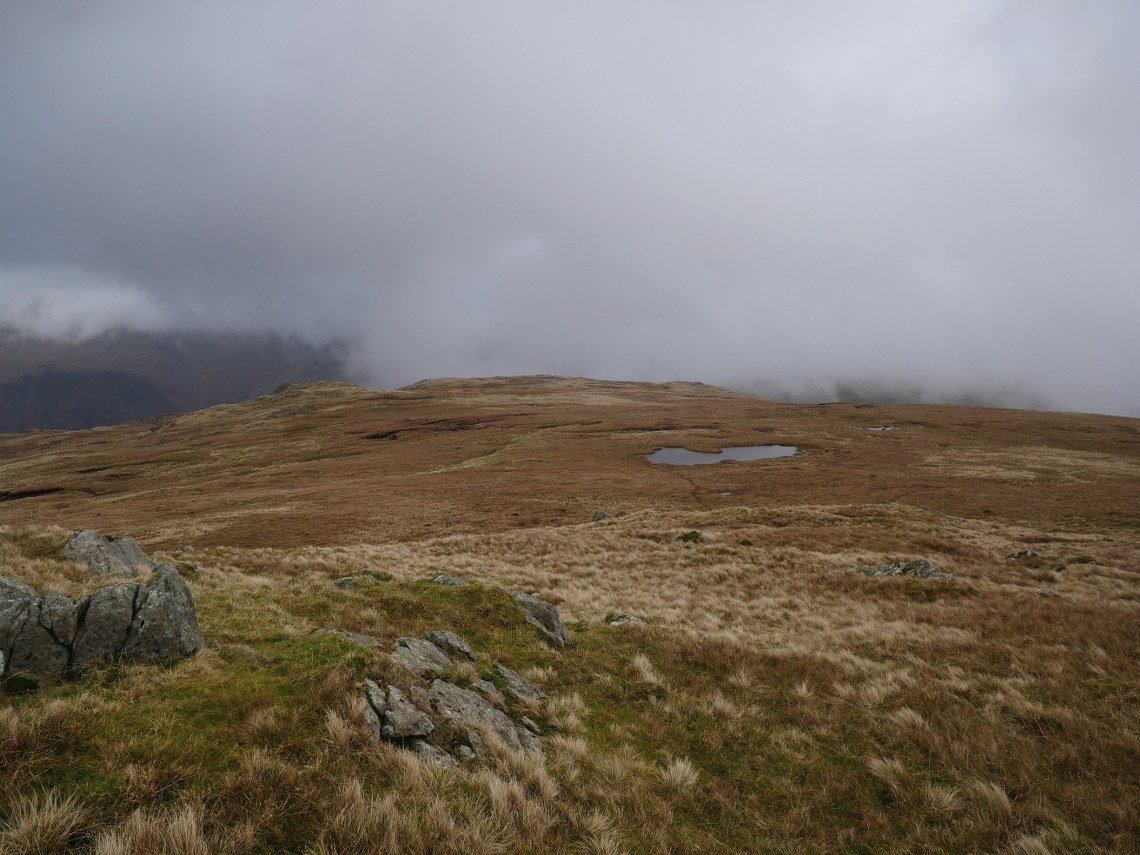 Leaving Ullscarf heading down the lovely Whythburn ridge, there are plenty of sheep trails but not really any well defined paths which in my opinion makes it all the better ( well in clear weather anyway ).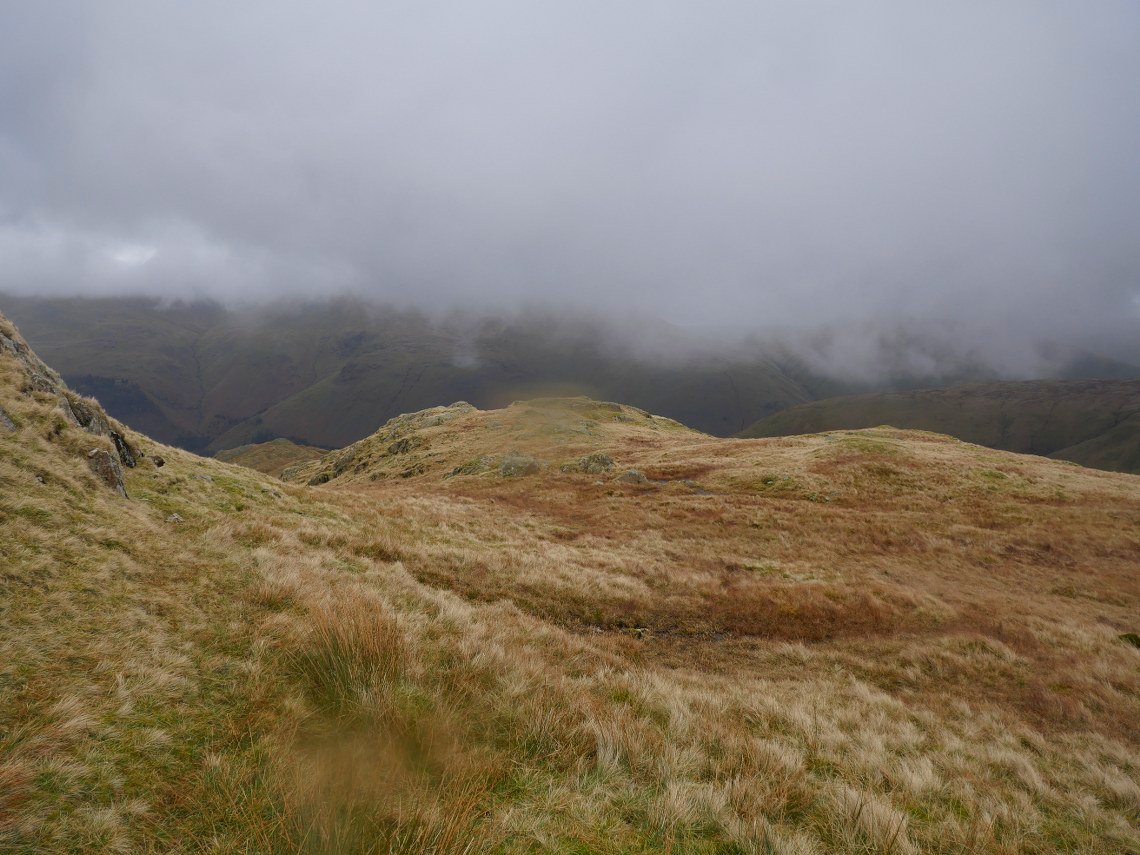 I find that the ground is slightly easier if you keep to the right when descending, there are a few drops you have to find a way round so it is probably a walk to be done in clear weather..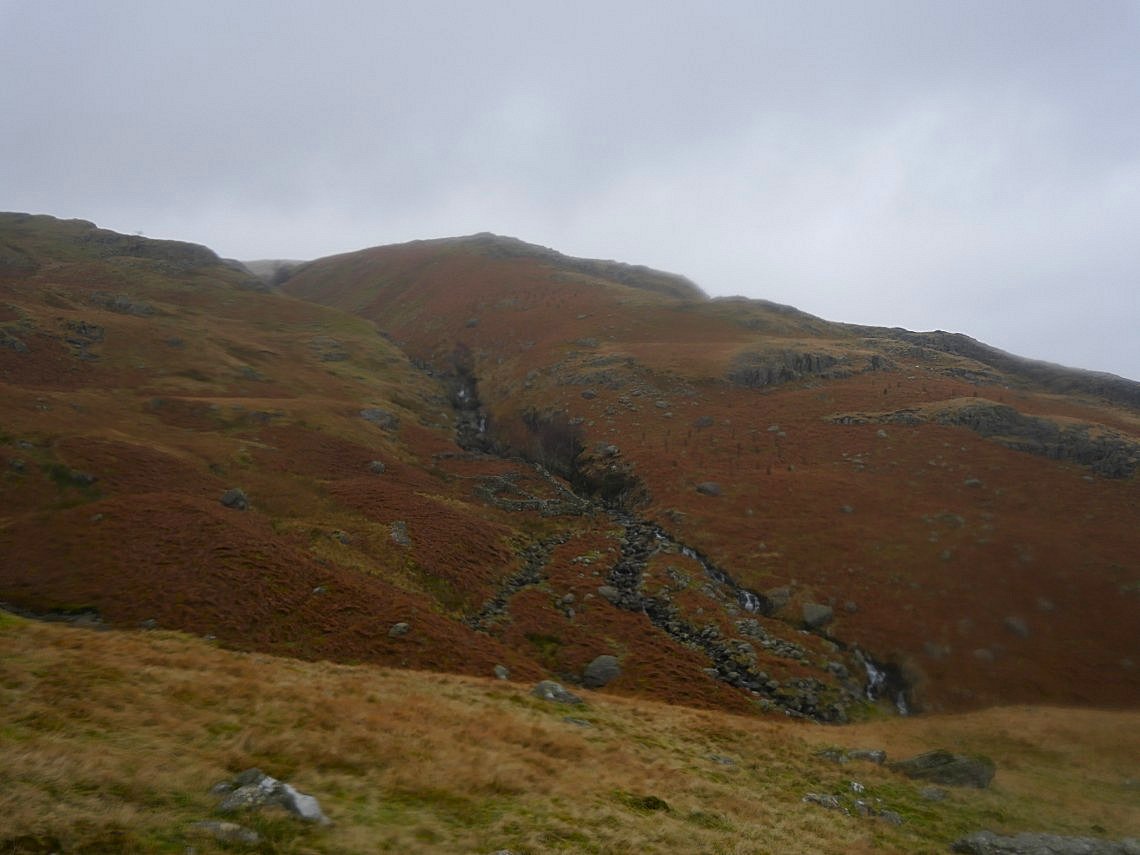 Looking back up to rougher ground you would have to traverse if you strayed to the left ( north ) on the descent. We came down that way in 2016 so it is quite do-able.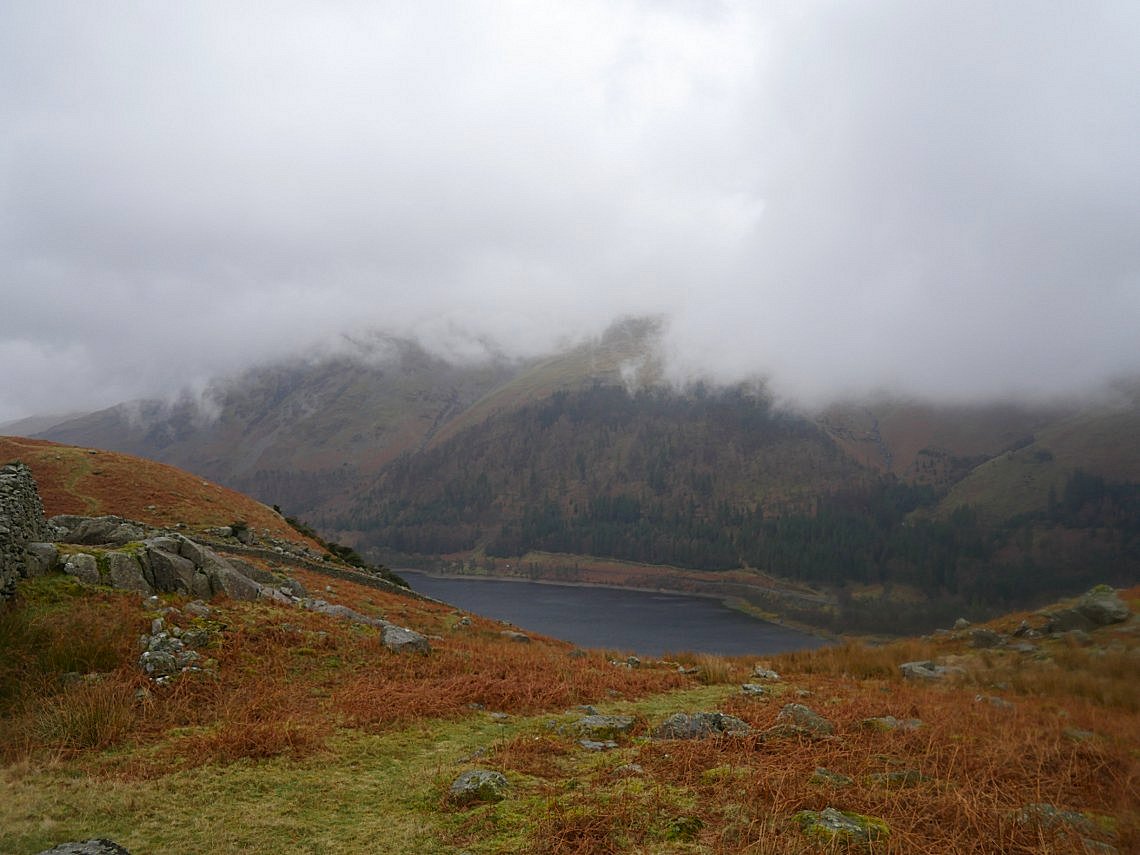 Eventually Thirlmere appears below.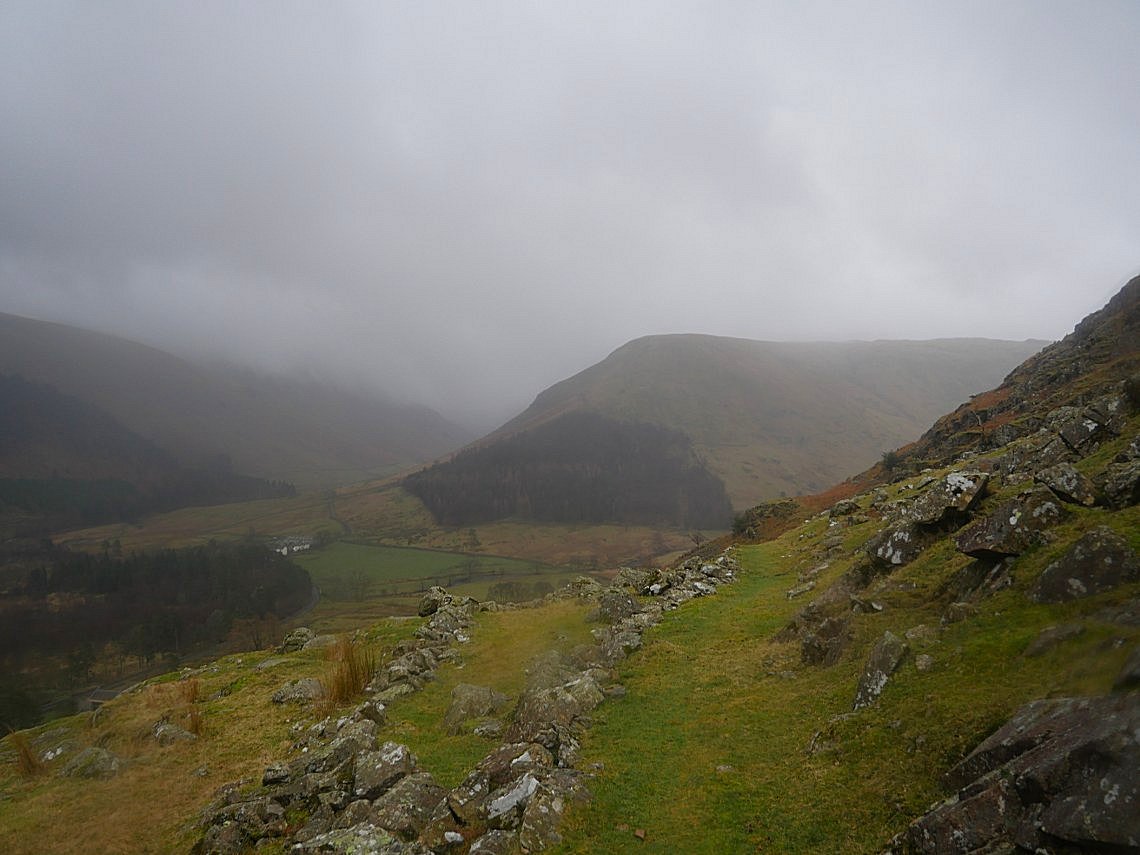 It's started spitting with rain now so we take the quickest way down to the road which is through Stenkin Farm. The steep ( er ) side of Steel Fell which we climbed on the walk in 2016 is ahead.
Previous walk - Helvellyn, Brown Crag and the Central Fells - Next walk - Crinkle Crags