WWW.KARLSWALKS.CO.UK
PICTURES AND TRIP REPORTS FROM MY WALKS IN THE ENGLISH LAKE DISTRICT
---
E-mail - karl@karlswalks.co.uk
Crinkle Crags
27th February 2022
Route. Old Dungeon Ghyll - Oxendale - Browney Gill - Crinkle Crags - Three Tarns - The Band - Stool End - Old Dungeon Ghyll. ( About 7.5 miles 2900ft ascent )
The first ( and only ) fine weekend in February saw us setting off from the Old Dungeon Ghyll carpark to tackle this classic Lakeland round.
Heading into Oxendale with Great Knott straight ahead and Crinkle Crags to the right. The path on to The Band ( our descent route ) is passed.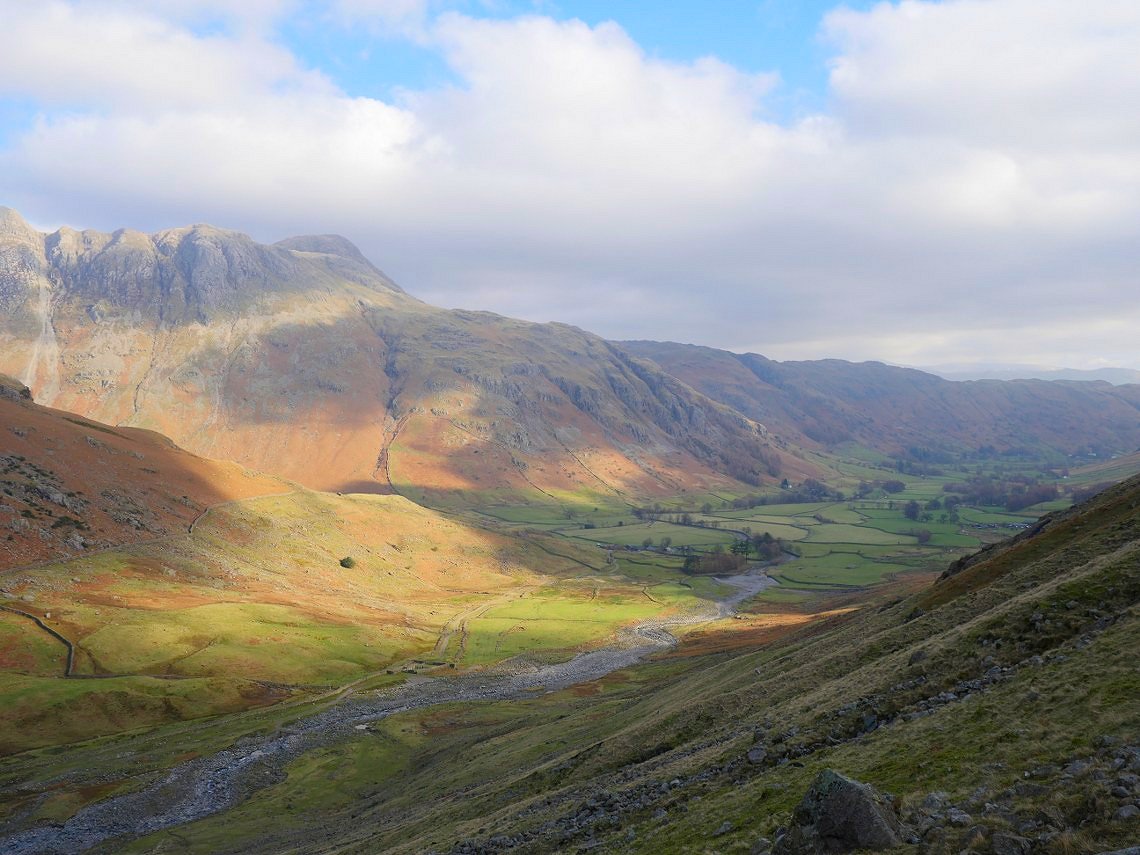 Climbing the Browney gill path now which after three weekends of mainly flat local walks seemed very hard work.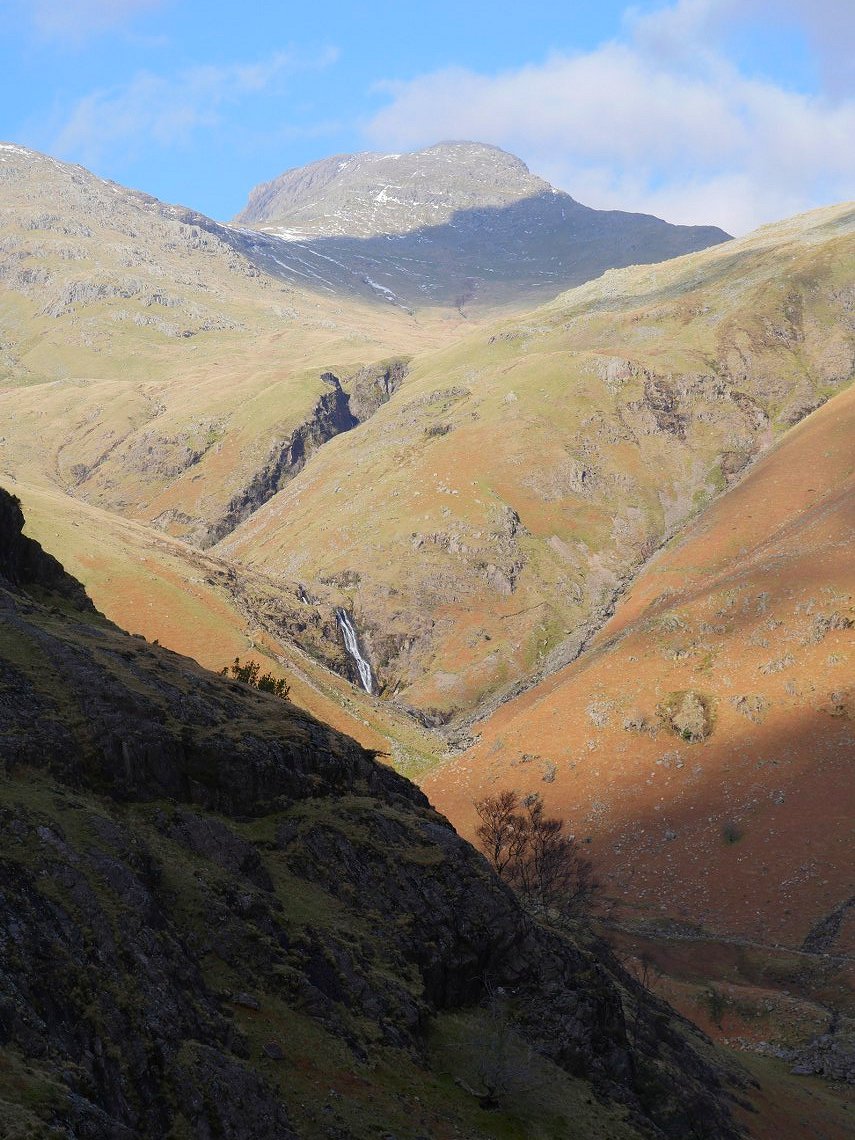 Lovely view back to Bowfell and Whorneyside Force to take your mind off the climb.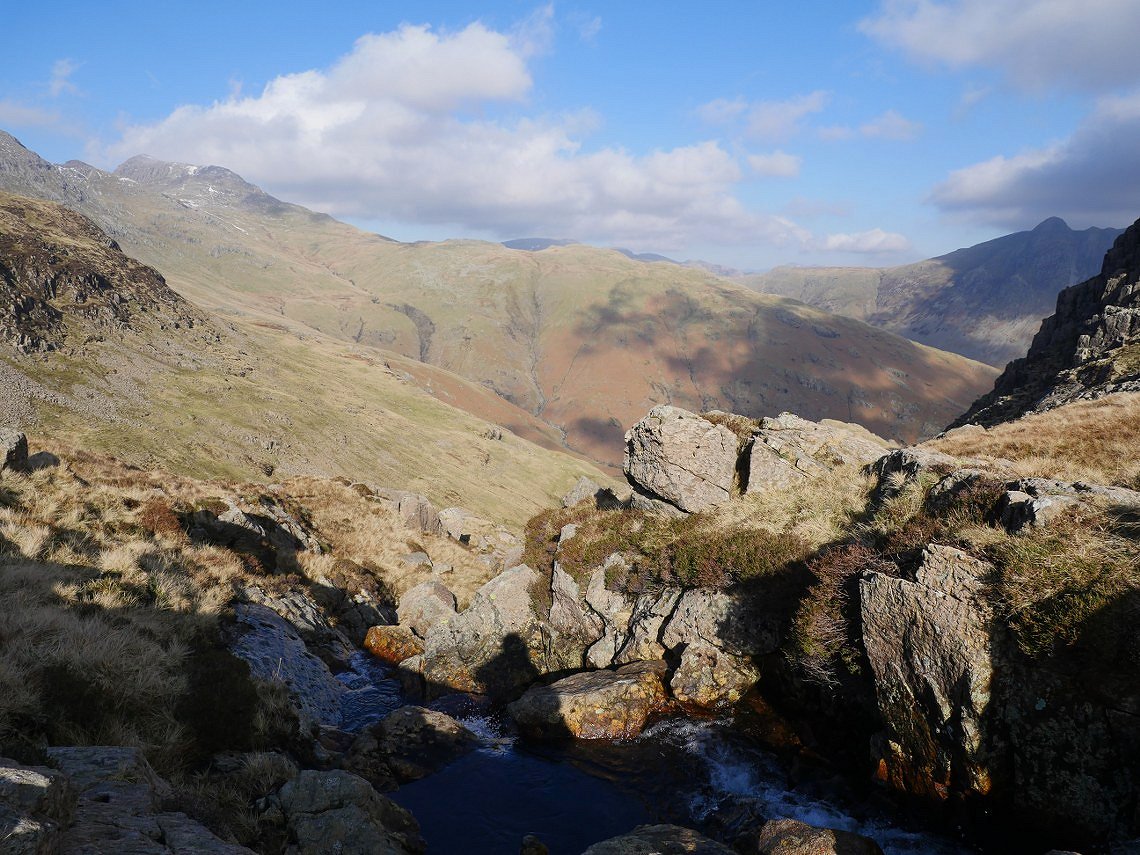 Here we are at the top of the pass, it's a lovely day but the wind here was Arctic.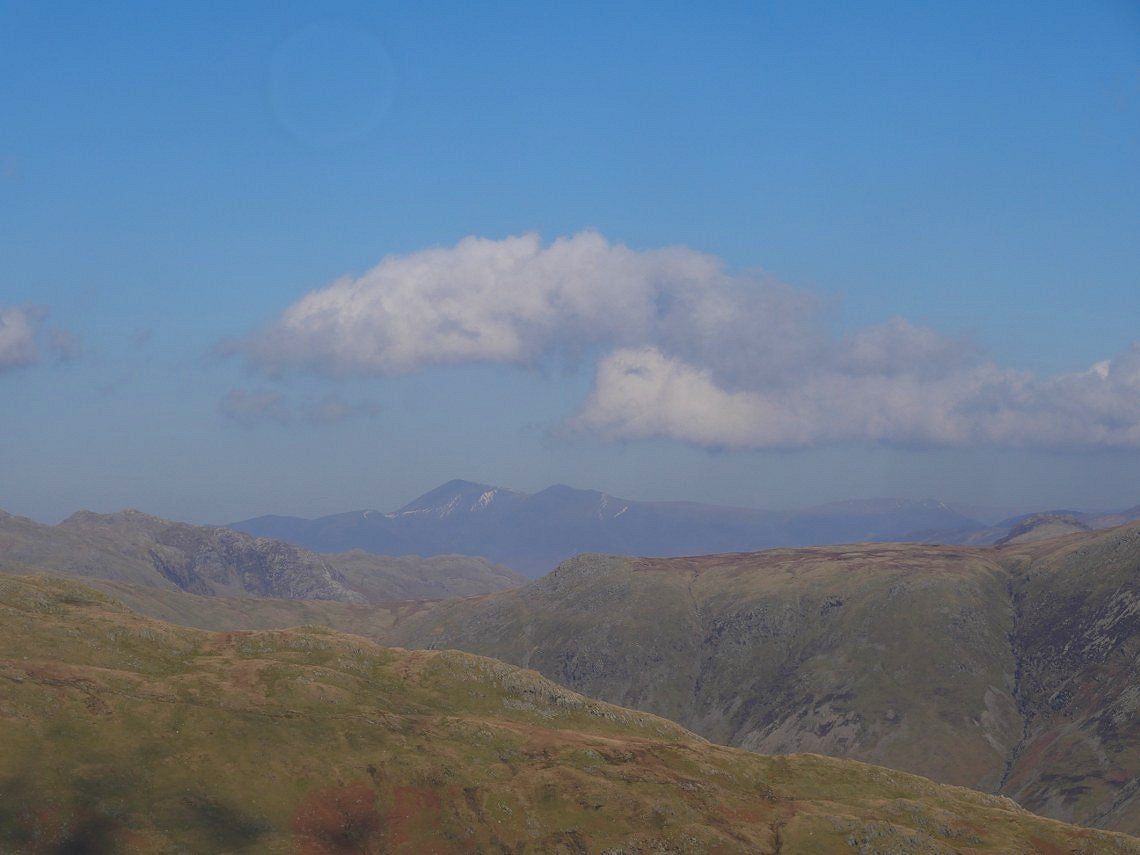 Looking over to Skiddaw.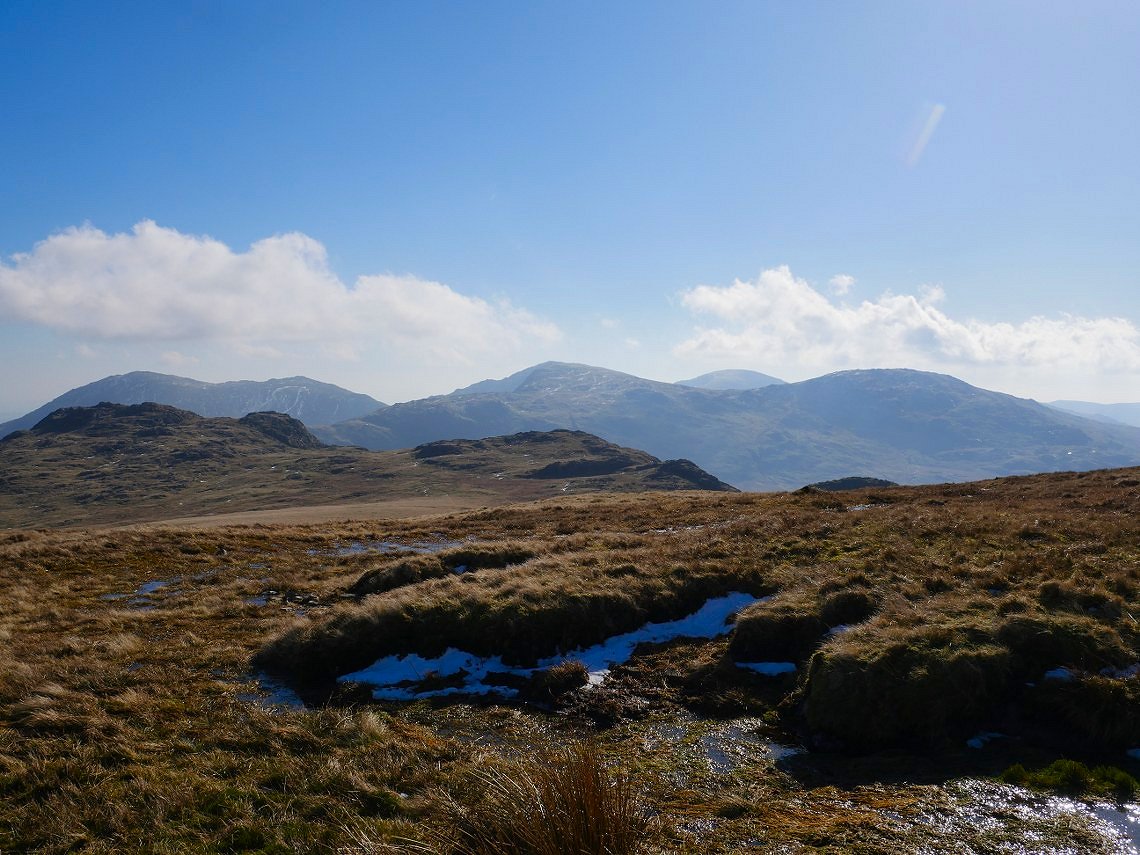 And in the other direction the Coniston fells.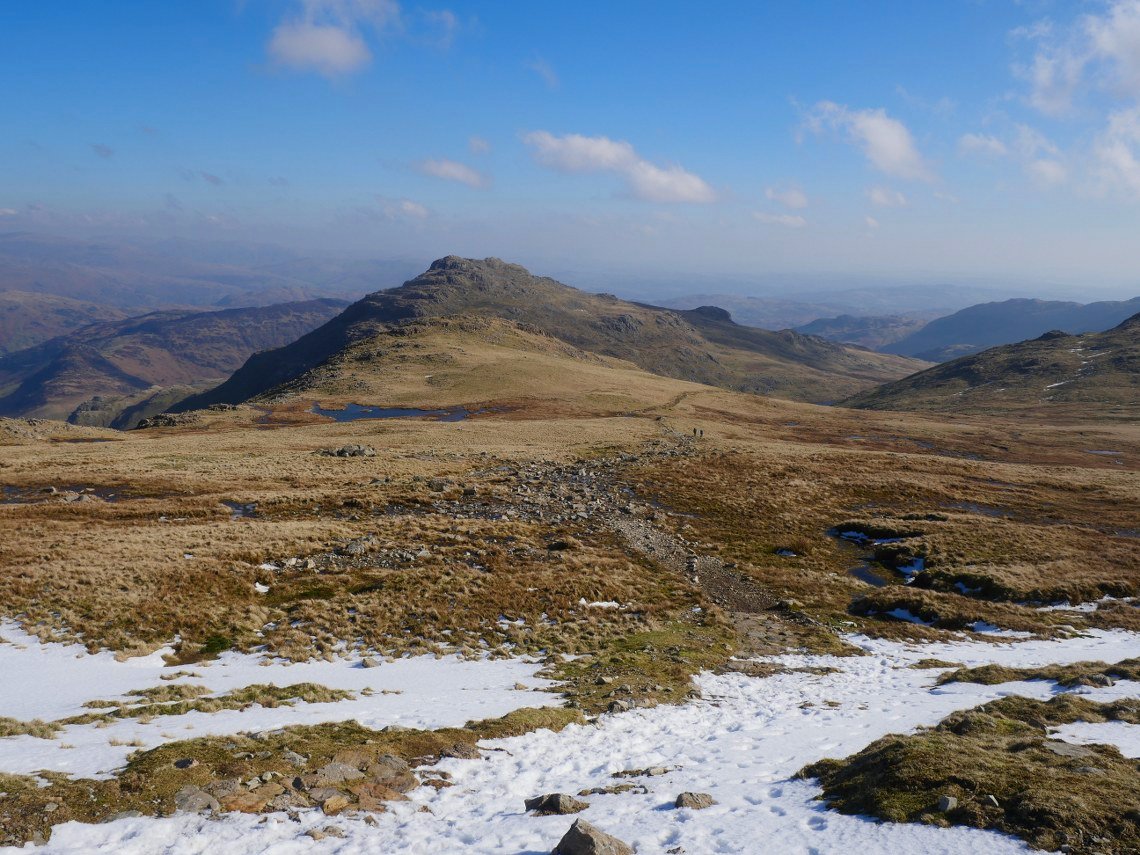 There was still a few little patches of snow hanging around but nothing that couldn't be walked around. This is looking back to Great Knott and beyond that Pike of Blisco.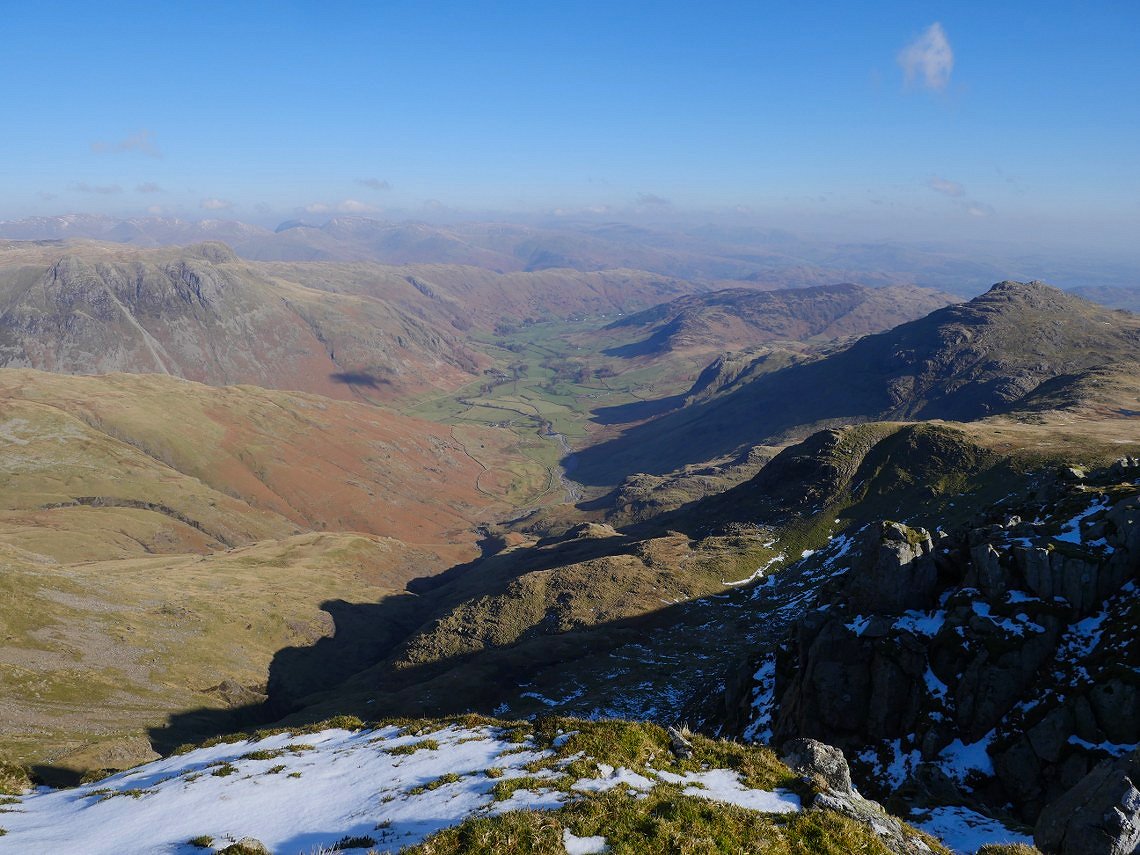 Super view down Great Langdale from the climb to the first Crinkle.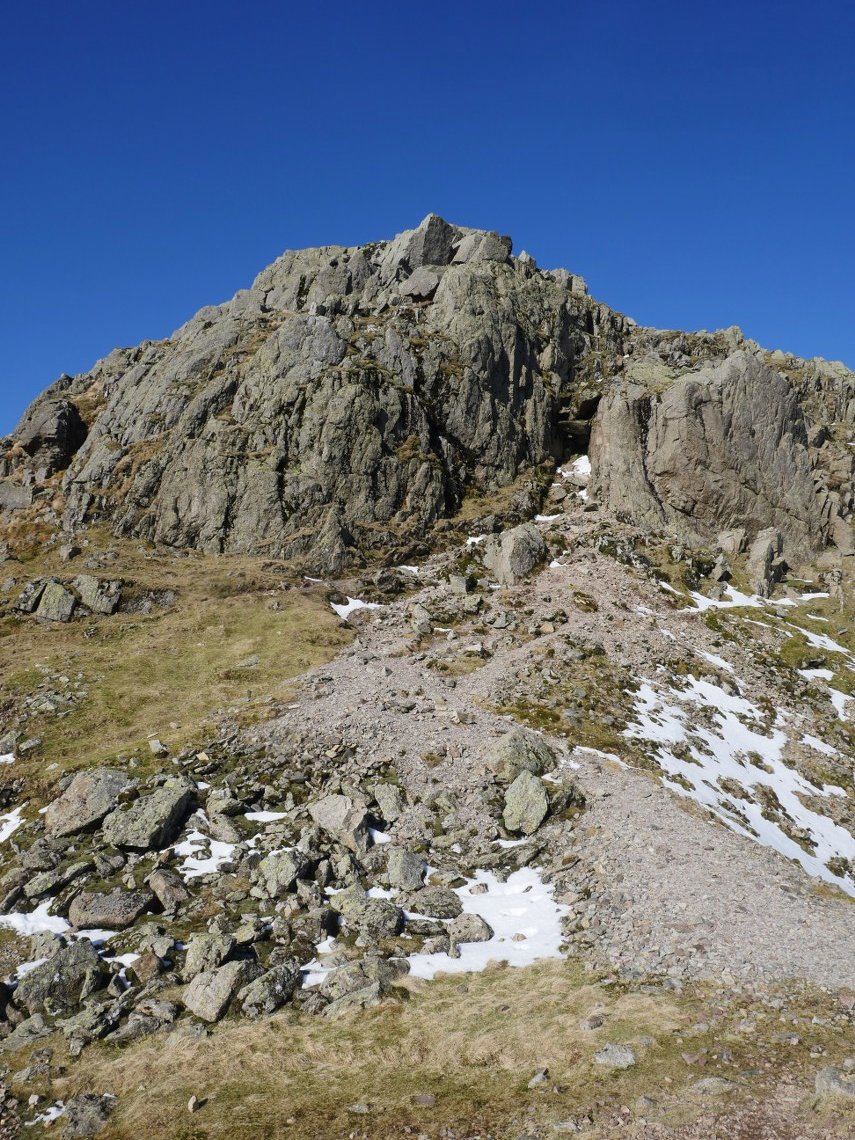 Blue sky and bad step.
.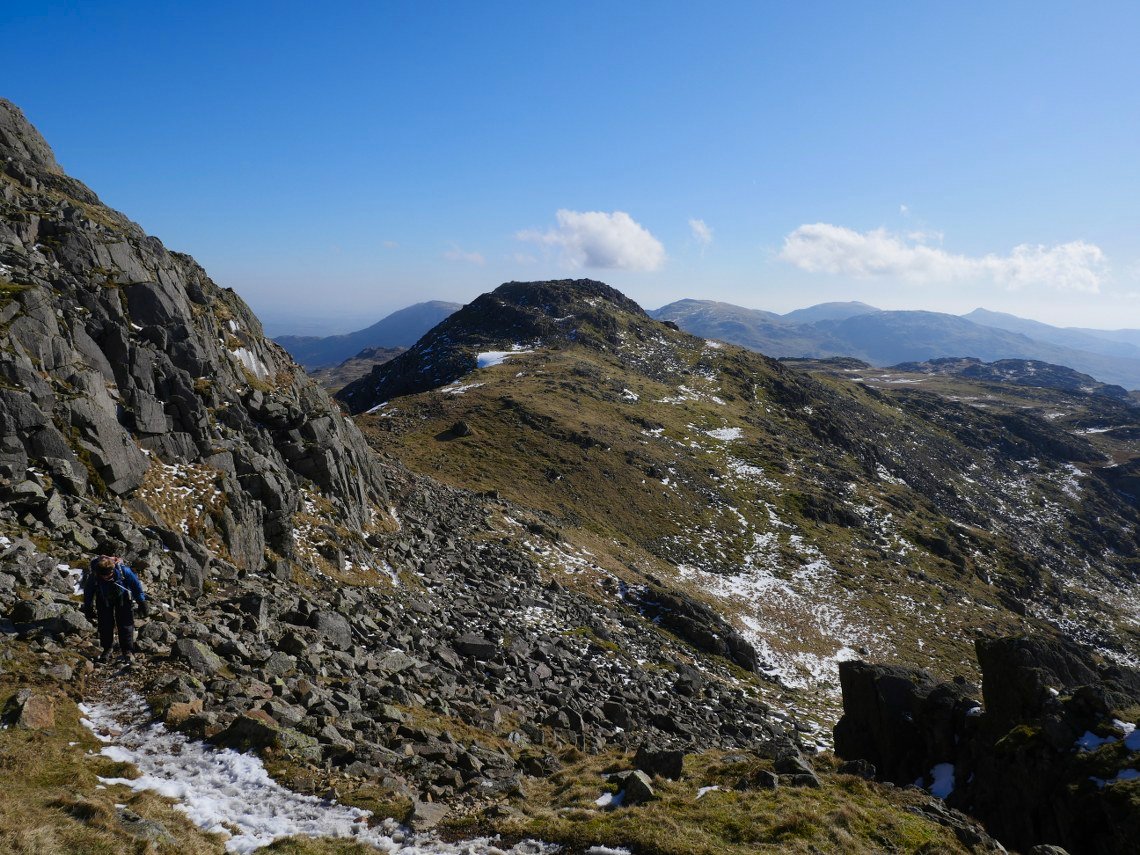 Of course we could both have easily climbed the bad step but took the easy way around just for the novelty ;-).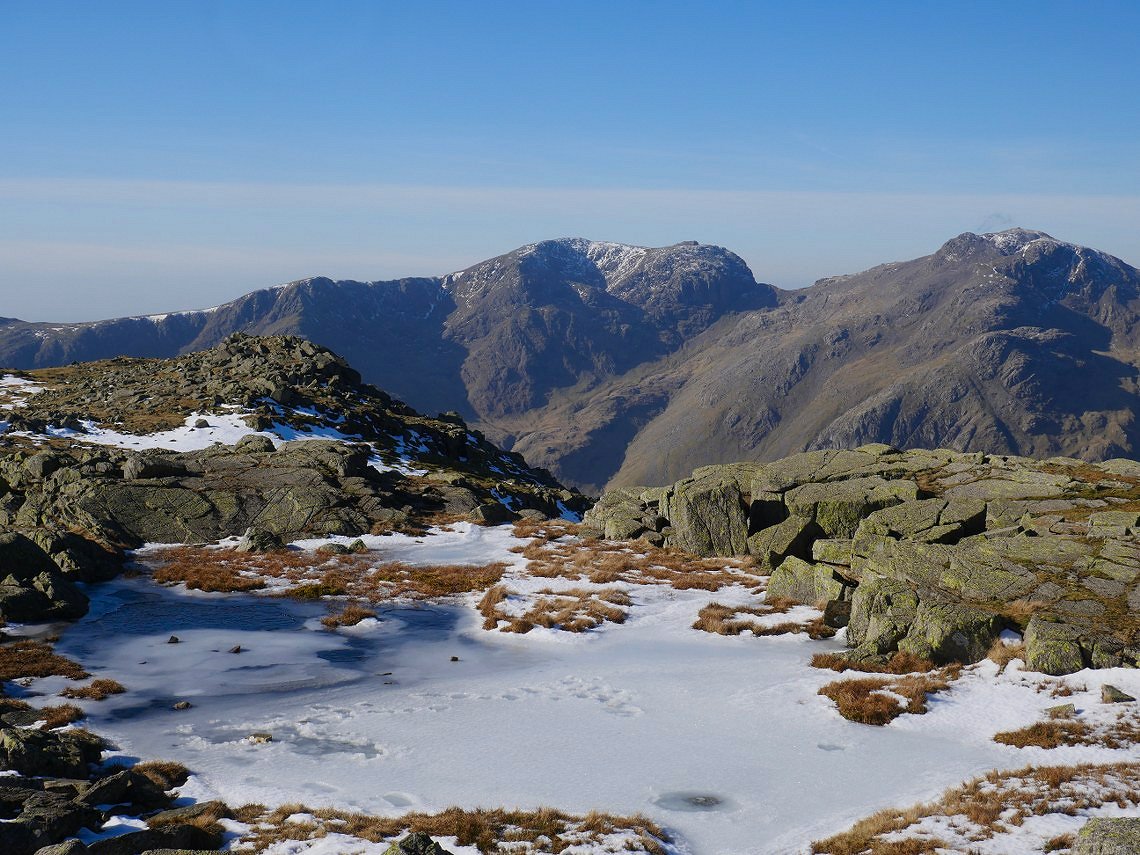 Strangely the wind here was blowing a lot less than lower down, Sue said that maybe it was due to having the tallest wind break in England just across the way.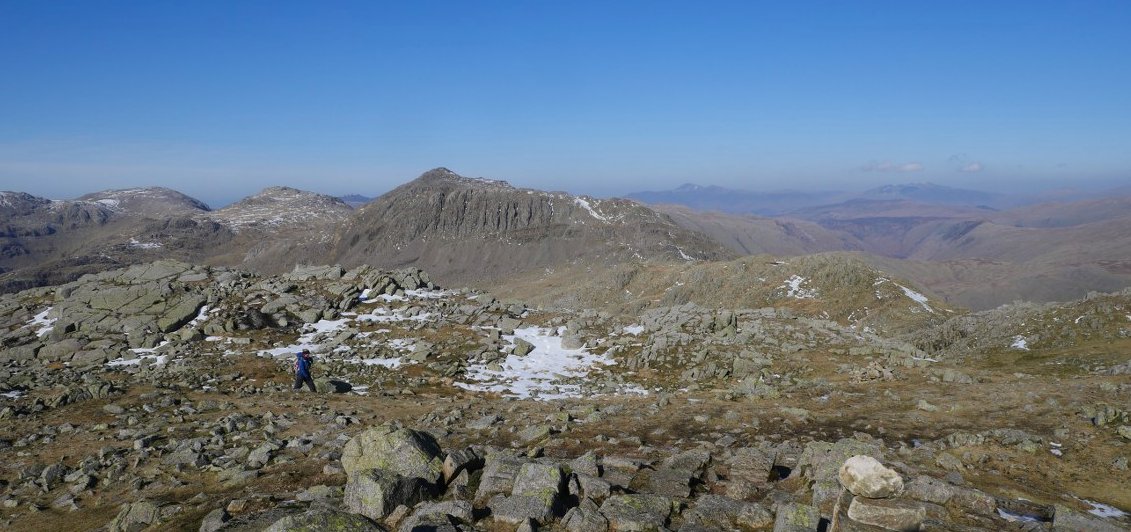 Bowfell from the summit.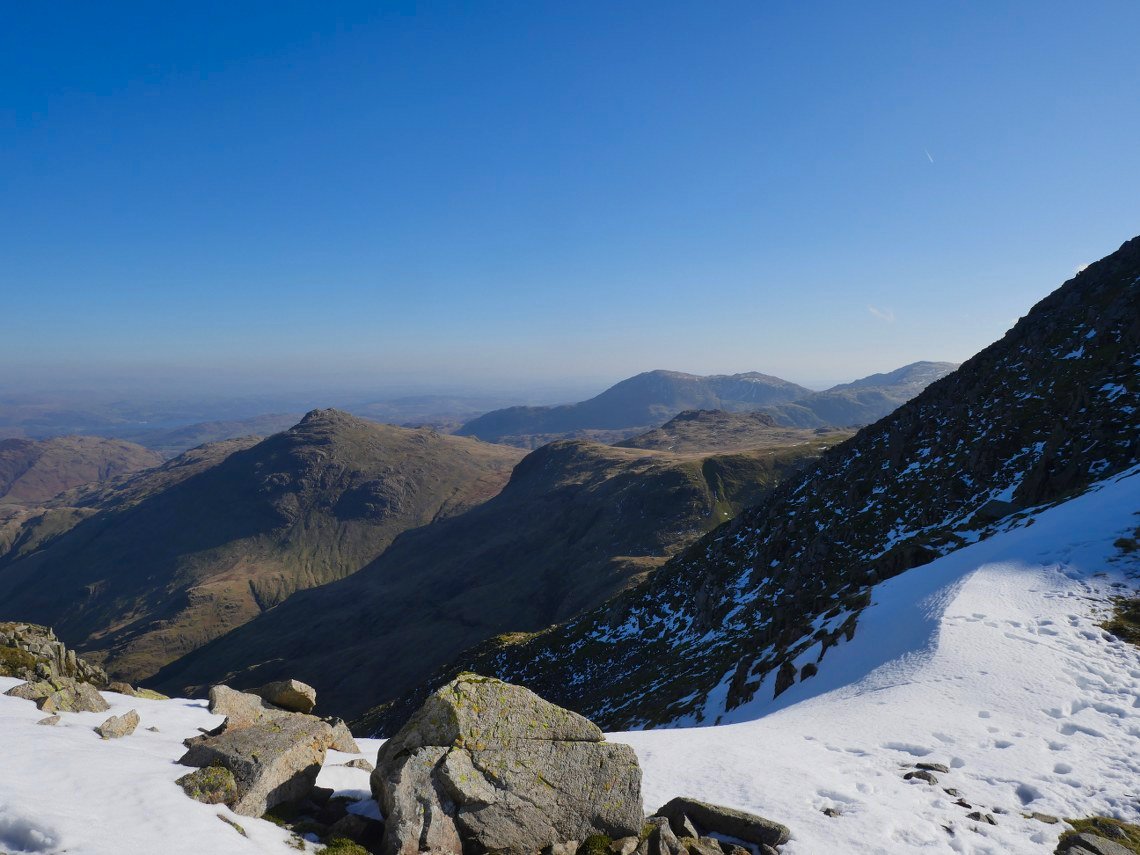 Quite a bit of snow trapped in Mickle Door. Those foot prints going very near the edge are not mine.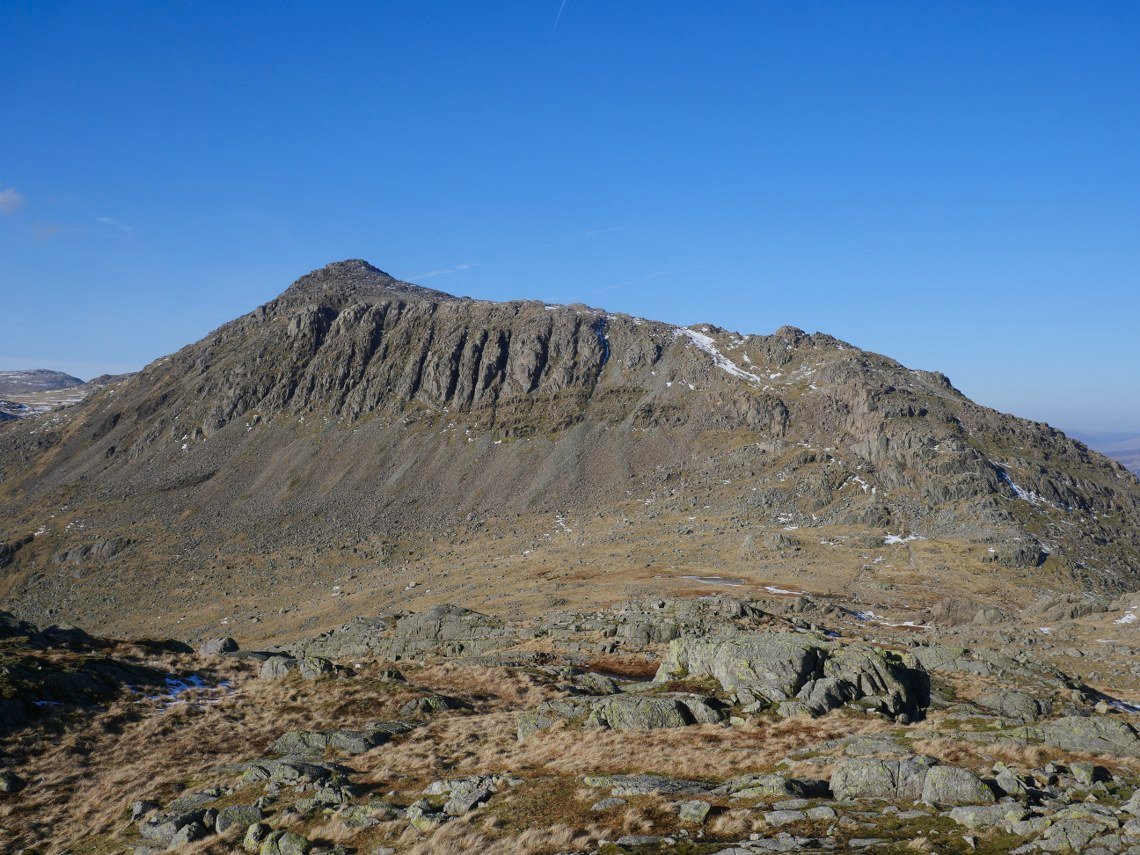 Bowfell again from the approach to Three Tarns. We did consider an up and down to the top but decided we would probably run out of daylight.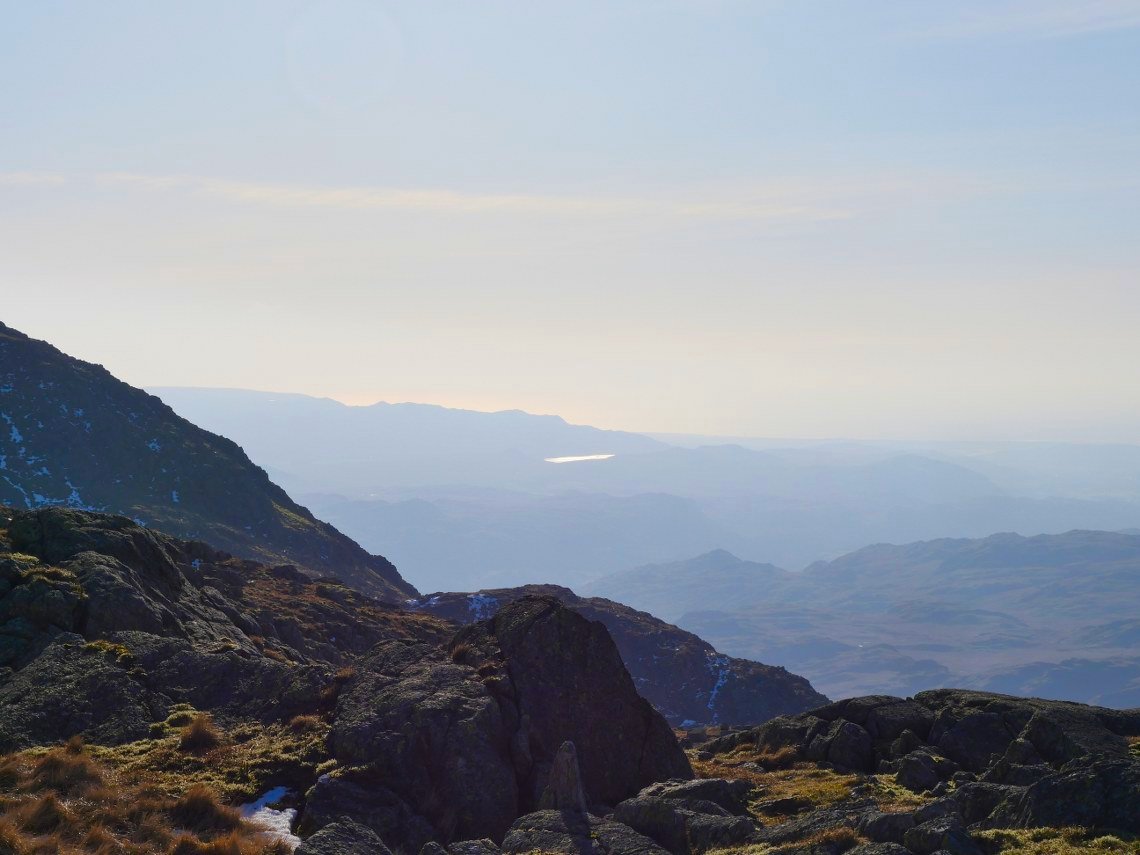 Devoke Water shines in the hazy sunshine.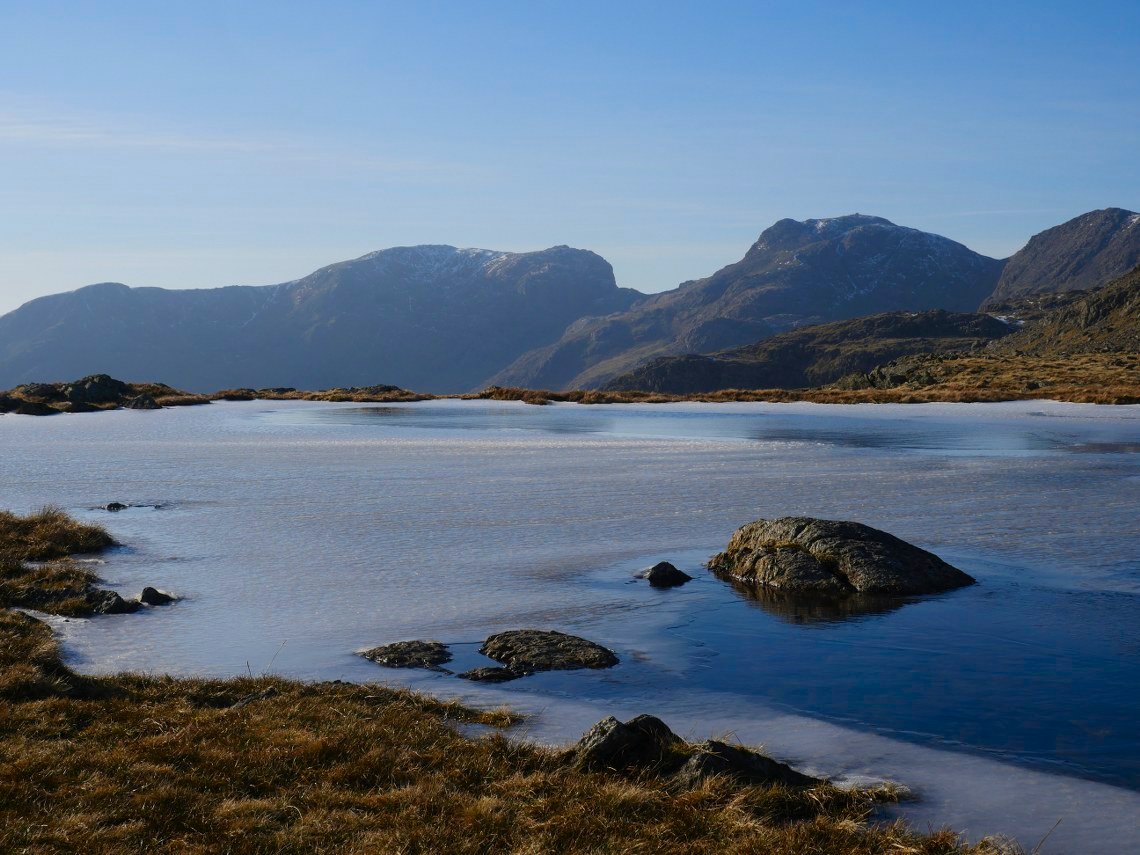 Those Scafell's again seen over one of the Three Tarns.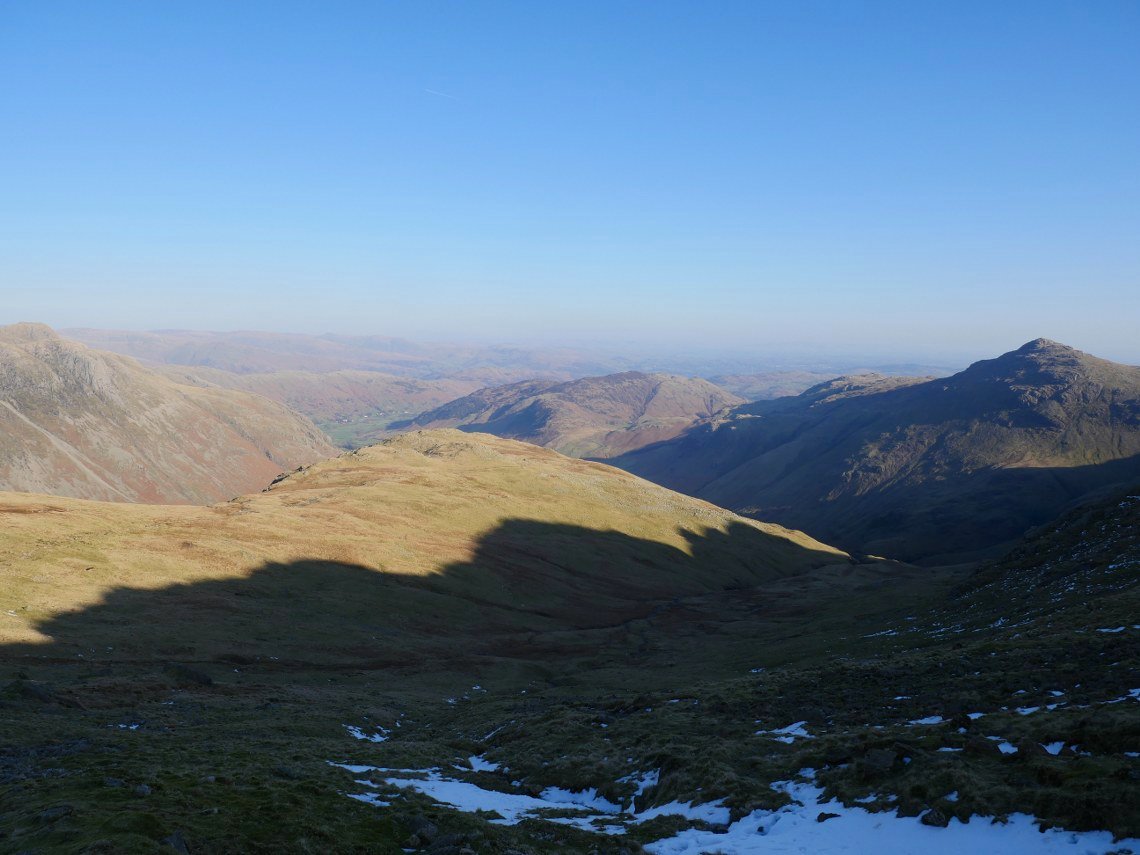 Starting the descent down the Band with a Crinkle Crags shadow outline compleat with walker.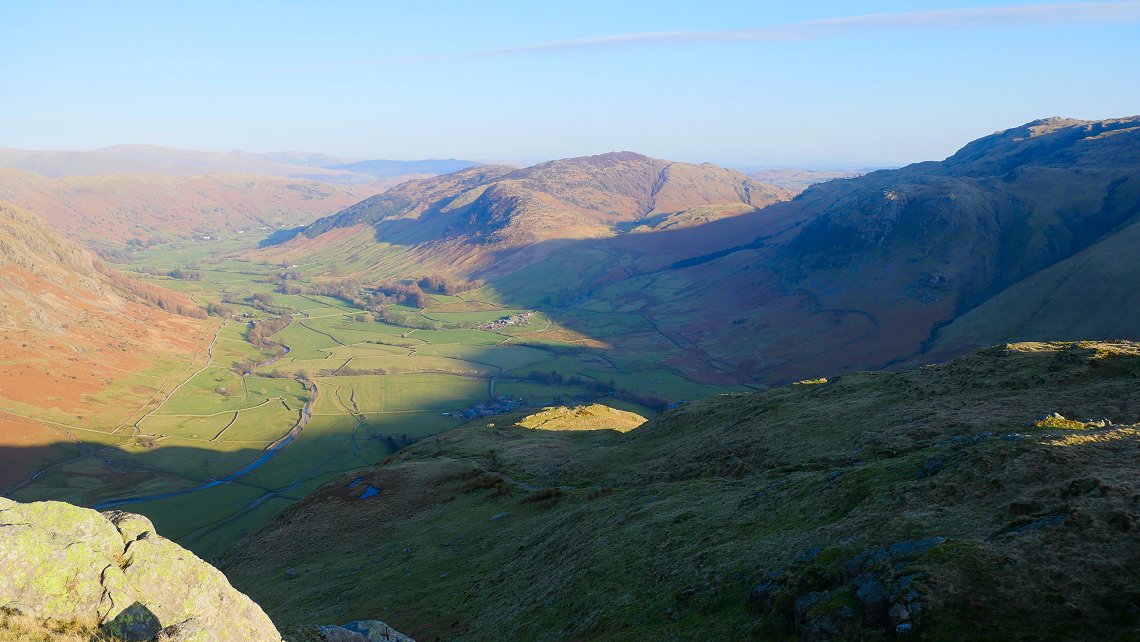 Descending to a sunny Great Langdale.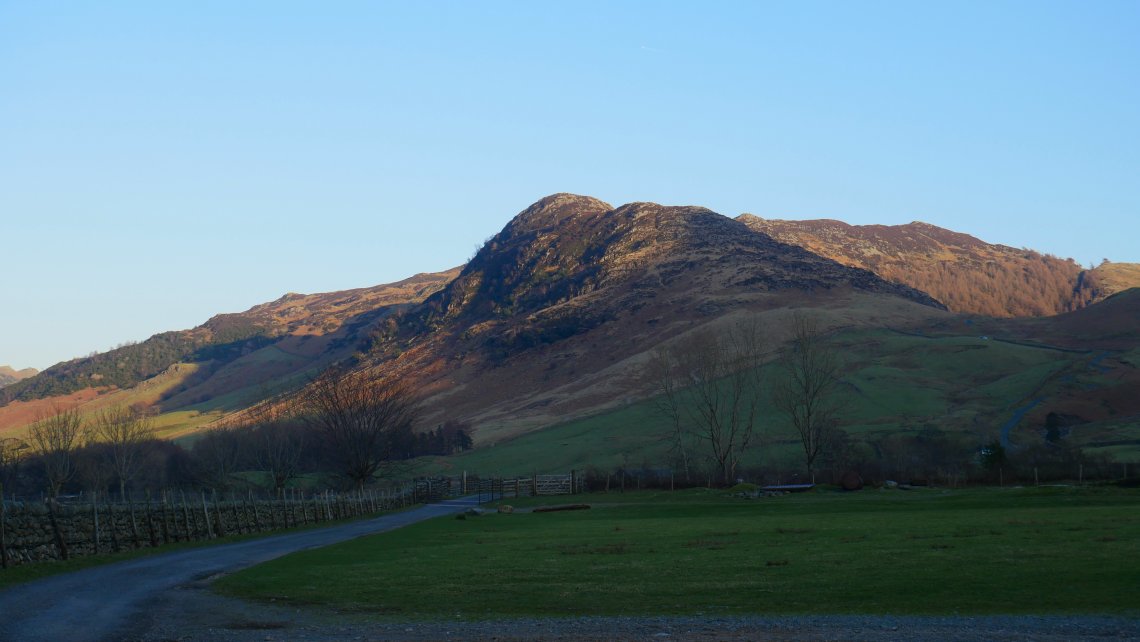 Side Pike from Stool End Farm.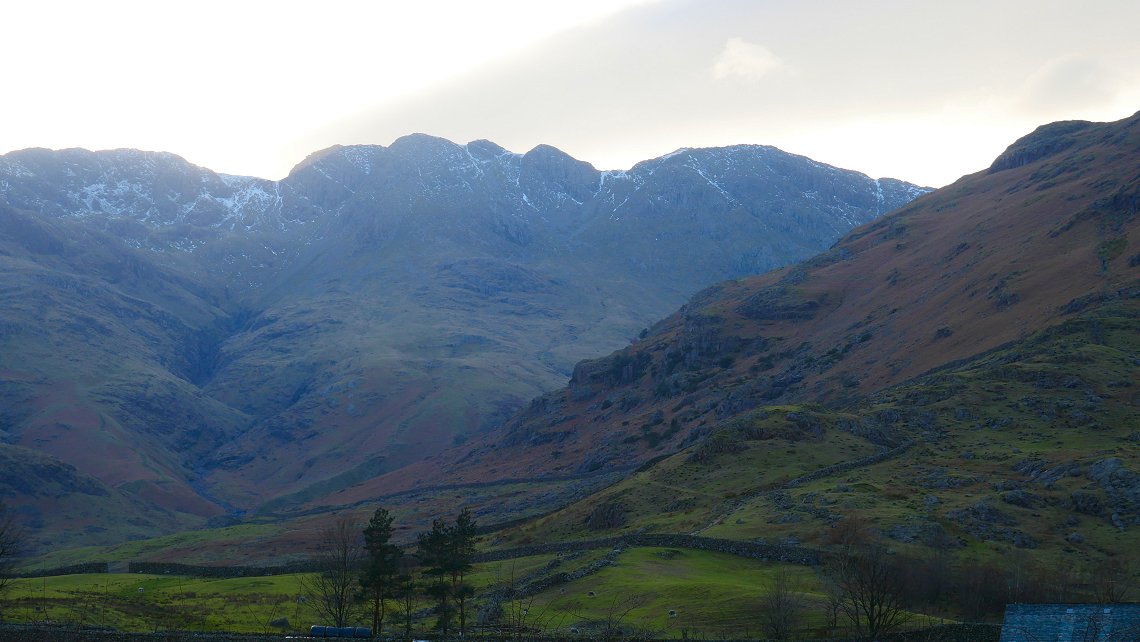 A last look back.
Previous walk - Ullscarf - Next walk - Ard Crags and Knott Rigg