WWW.KARLSWALKS.CO.UK
PICTURES AND TRIP REPORTS FROM MY WALKS IN THE ENGLISH LAKE DISTRICT
---
E-mail - karl@karlswalks.co.uk
Red Screes and Middle Dodd by Caiston Glen
2nd January 2022
Route. Cow Bridge - Hartsop Hall - Caiston Glen - Scandale Pass - Red Screes - Smallthwaite Band - Middle Dodd - Hartsop Hall - Cow Bridge. ( About 8 miles 2300ft ascent )
Back over Kirkstone pass today to tick off two of our three remaining wainwright tops to the east of Helvellyn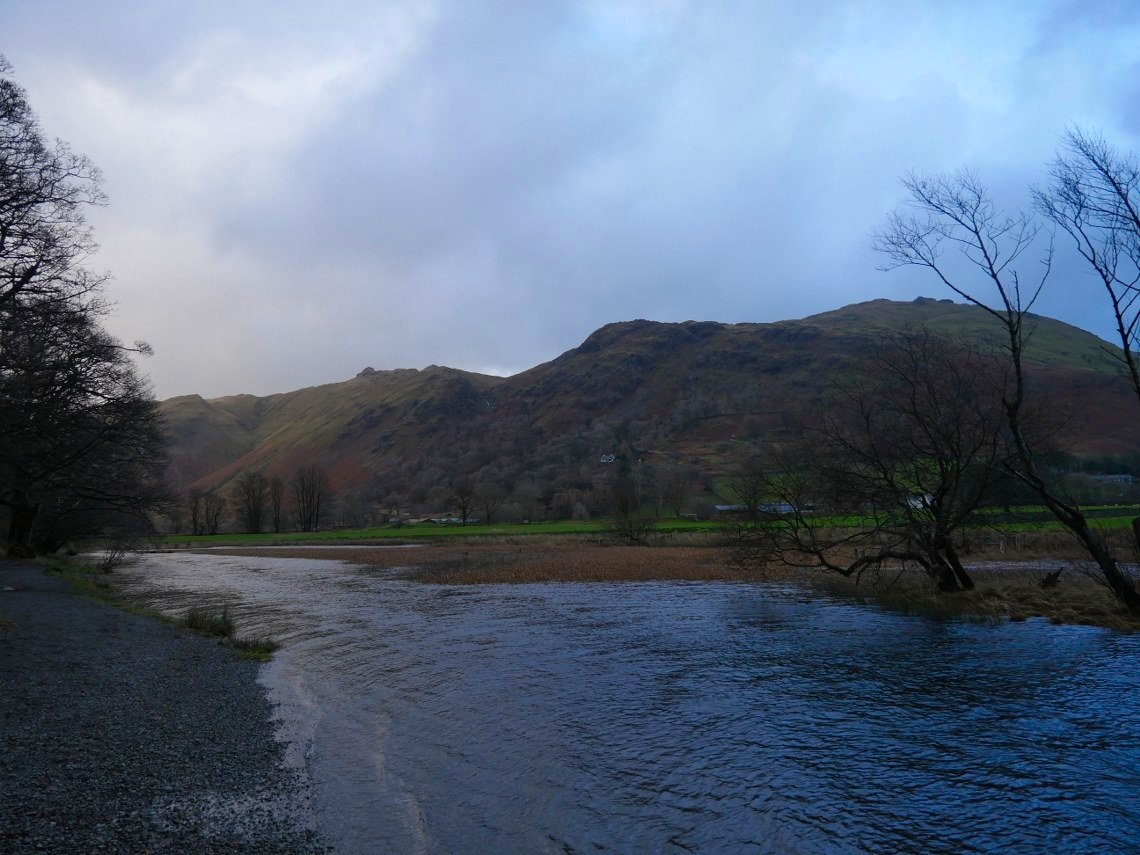 Again we were really lucky with the weather, the forecasted rain didn't materialise although by the look of the outflow from Brotherswater a fair bit must have come down recently.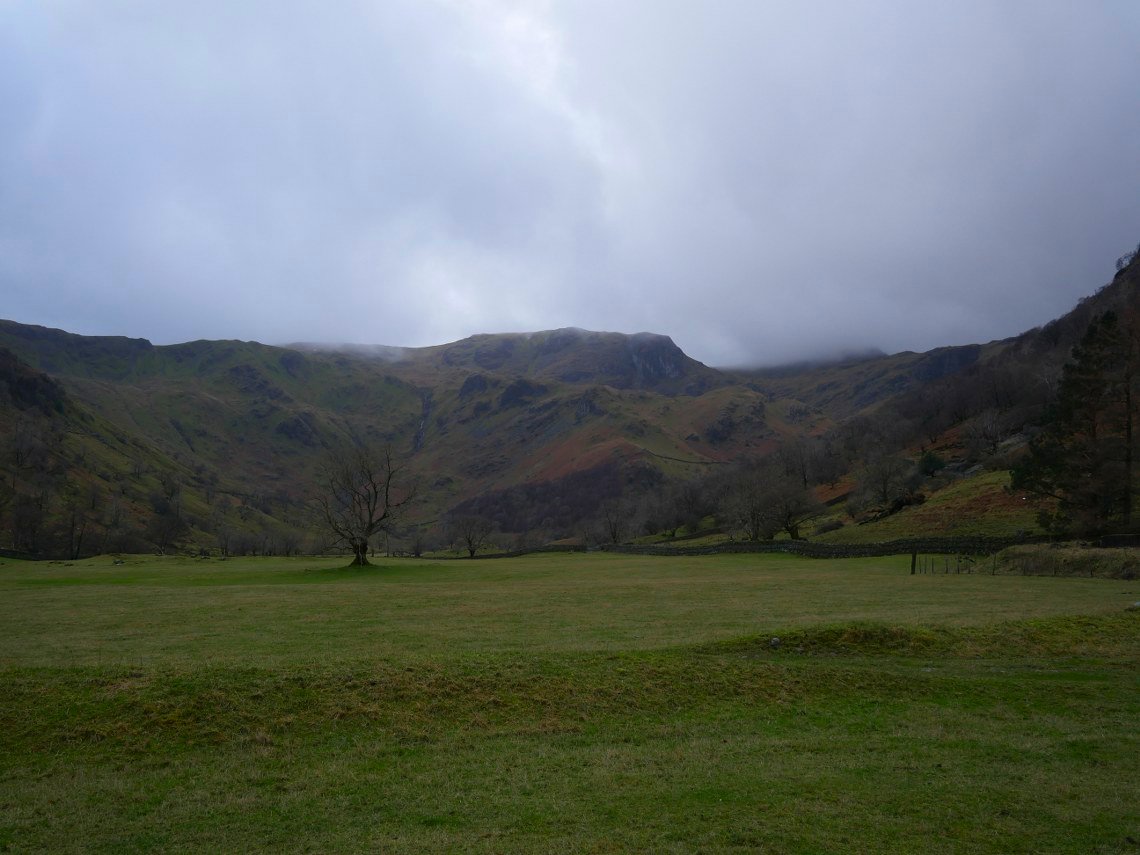 The cloud was still on the higher tops though. Dove Crag is just about clear but Hart Crag to the right is covered.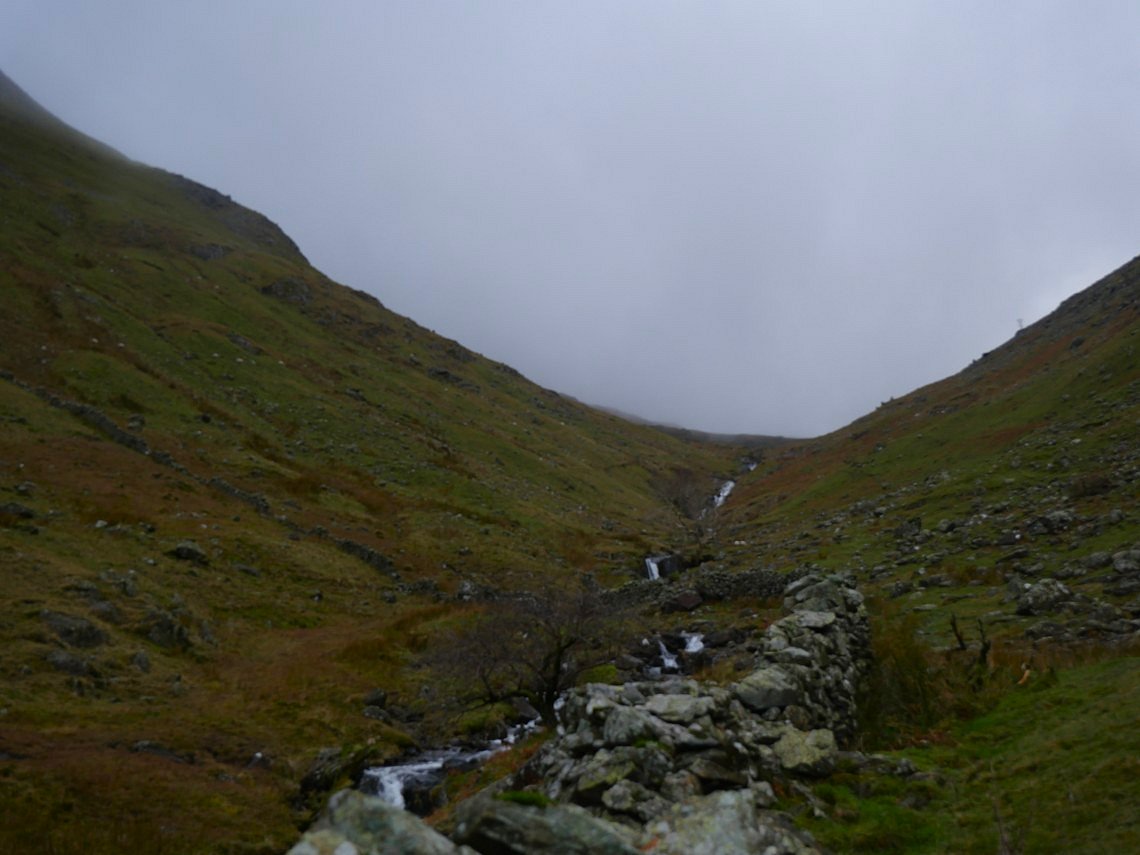 Our route of ascent today was Caiston Glen. Lots of lovely water features to admire as you climb.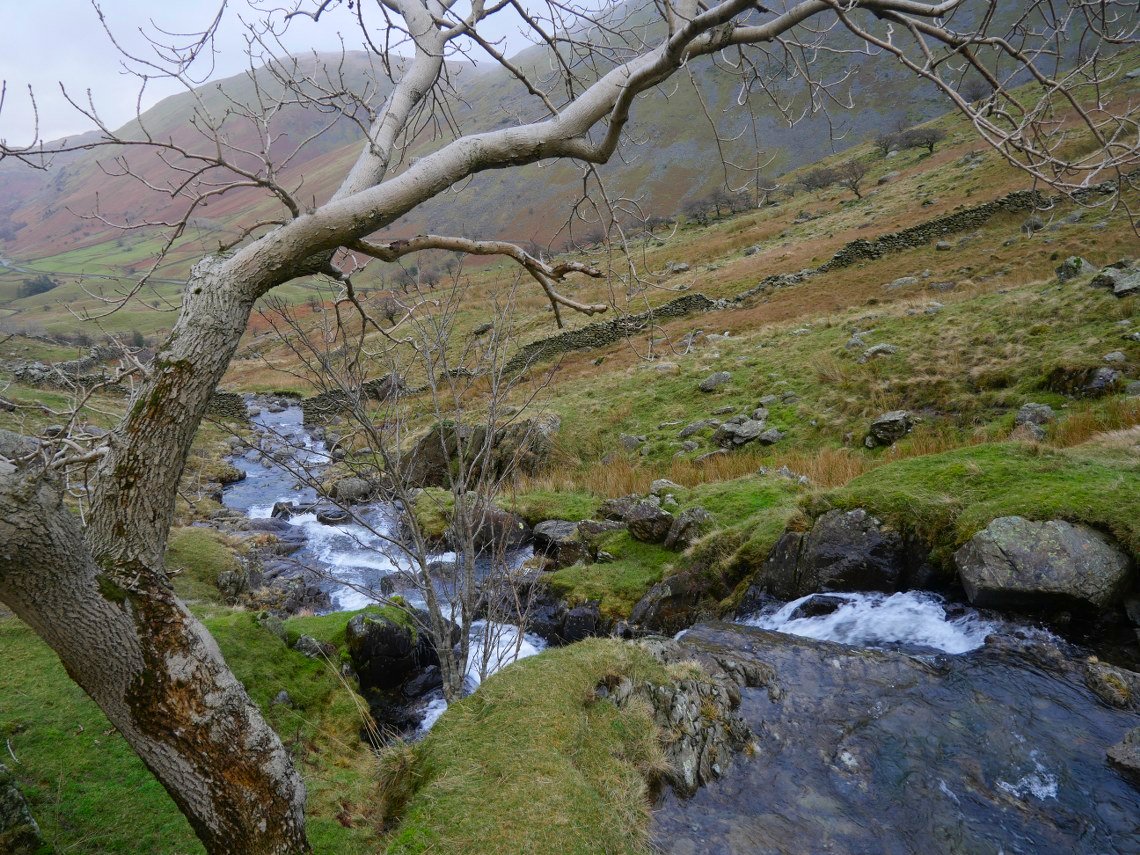 Looking back downstream from the top of a small cascade.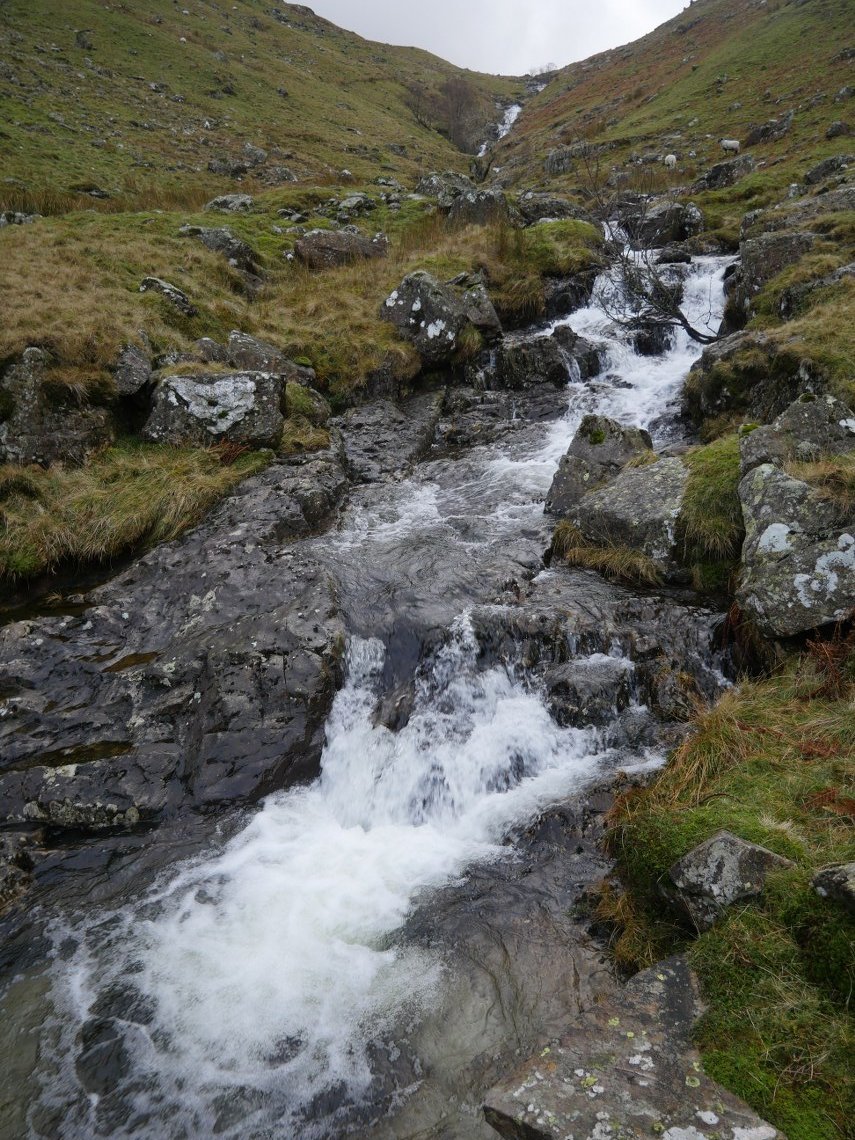 And a look upstream.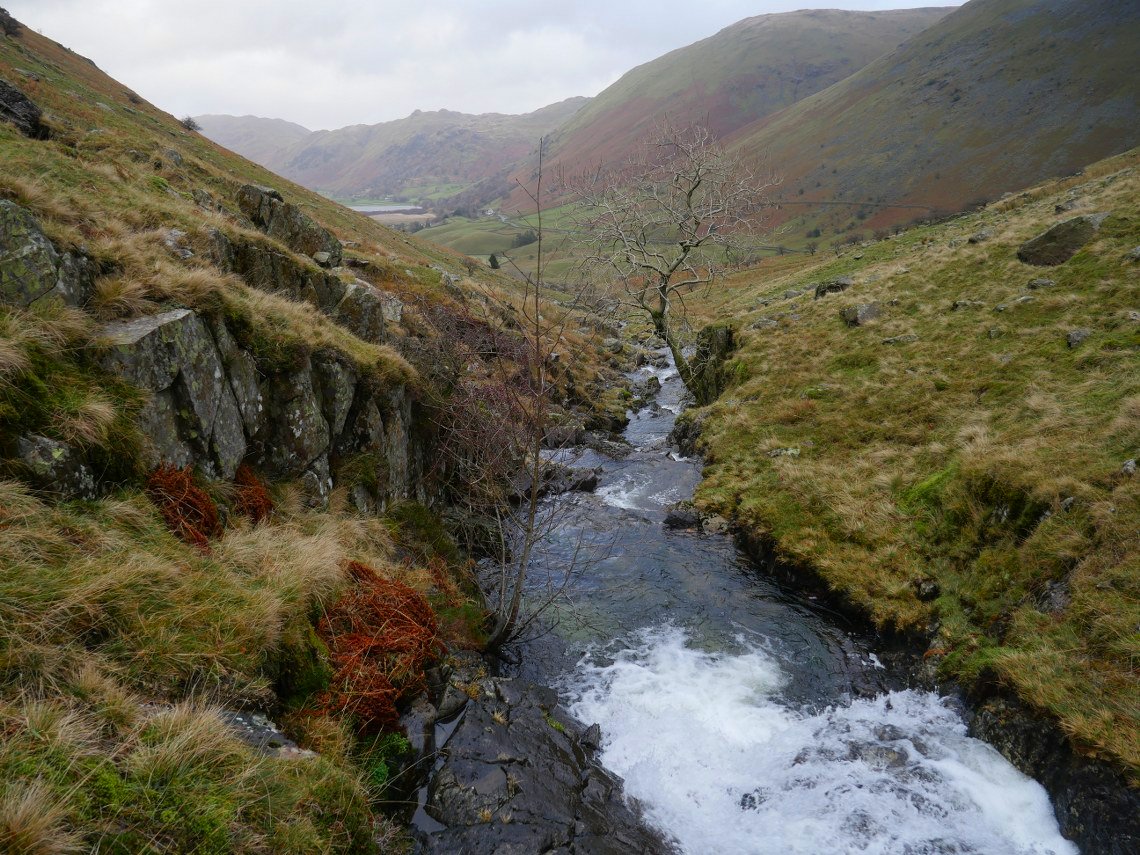 Angletarn Pikes and a slice of Brotherswater seen from a very inviting swimming spot ( well in six months maybe ).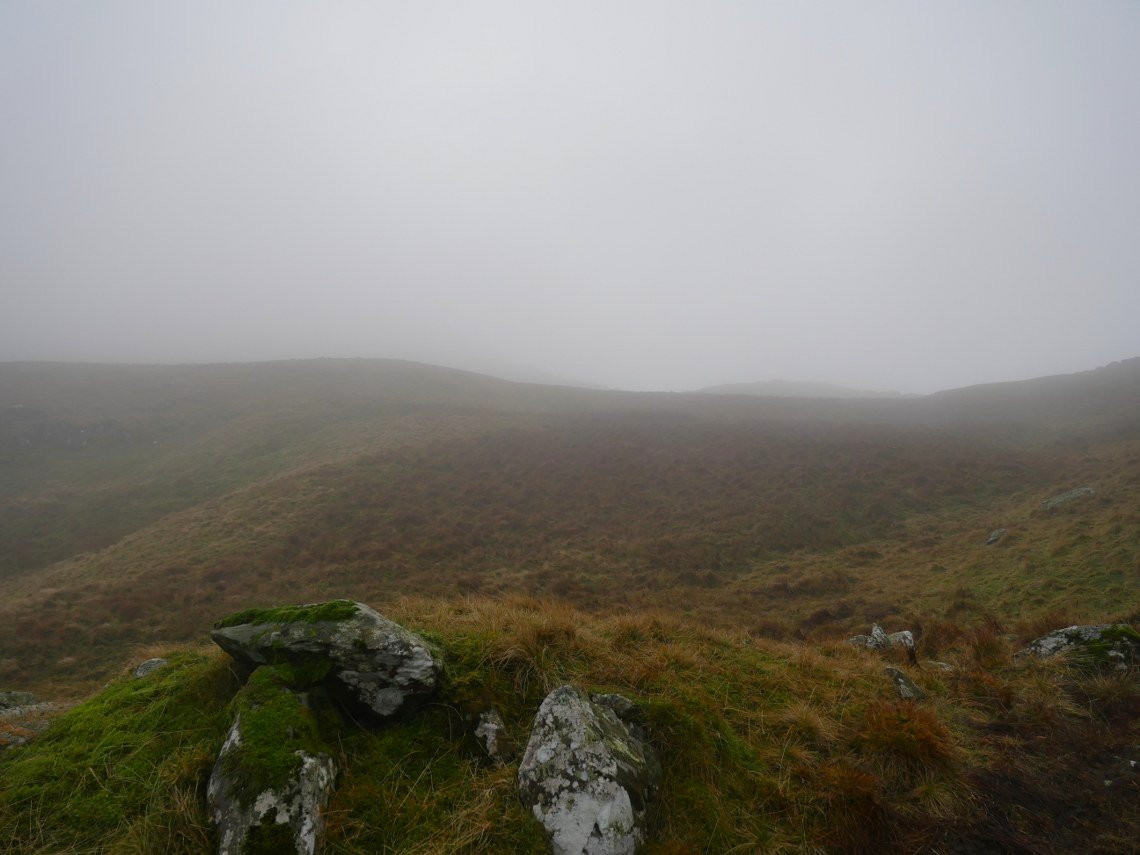 Topping out at the pass and into the cloud for the pull by the wall to Red Screes.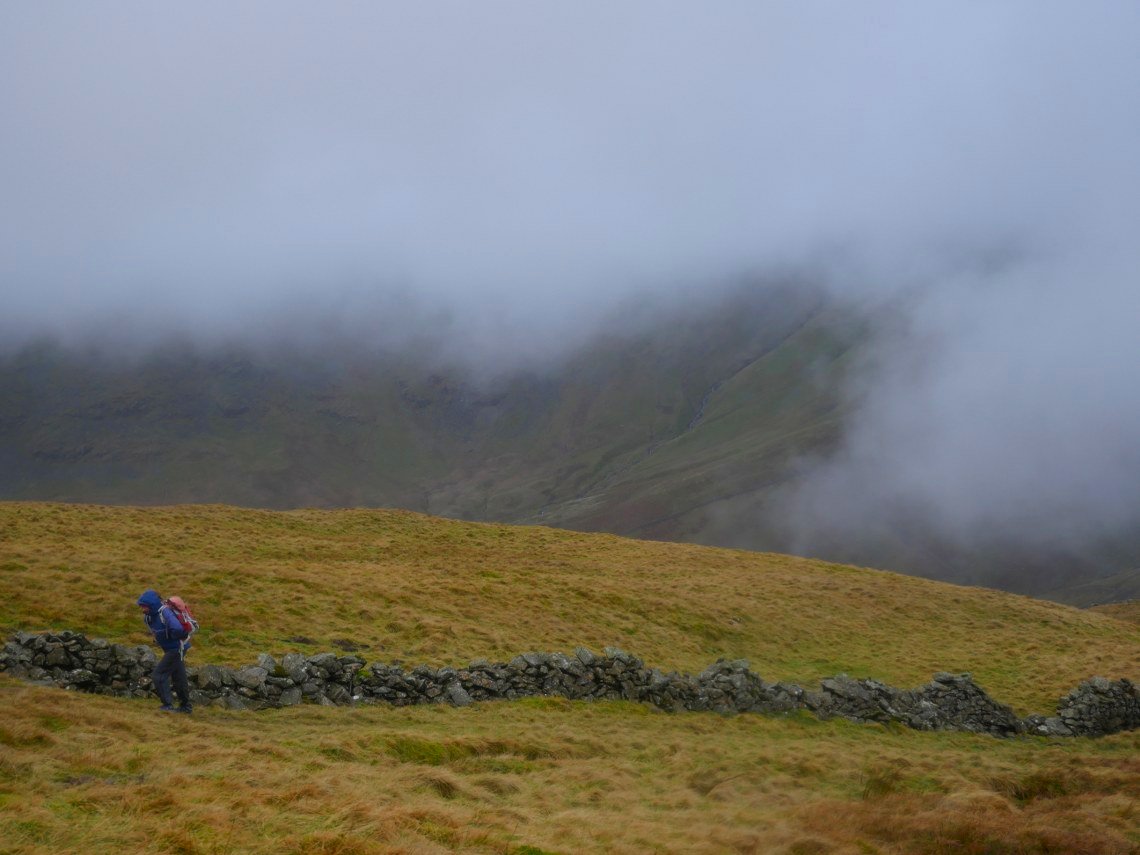 There was a bit of a breeze blowing now which did clear away the cloud occasionally.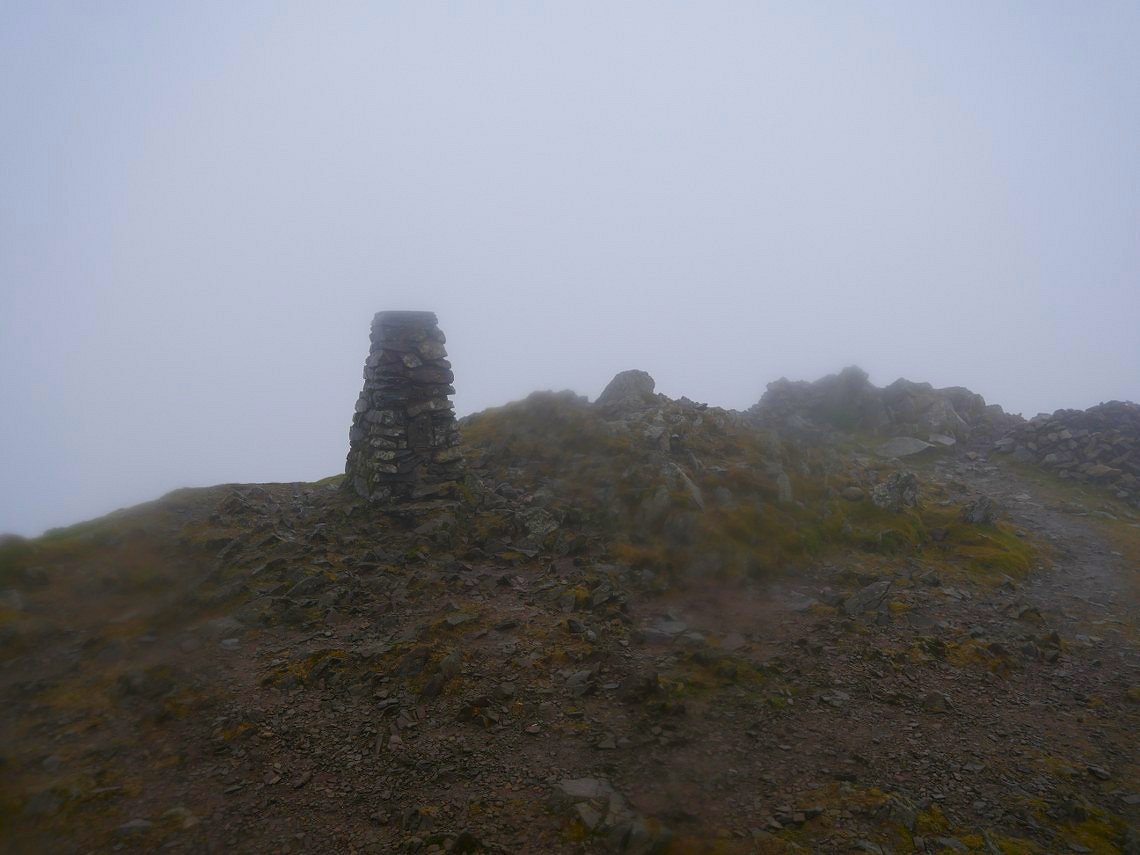 Red Screes summit was still covered though.
.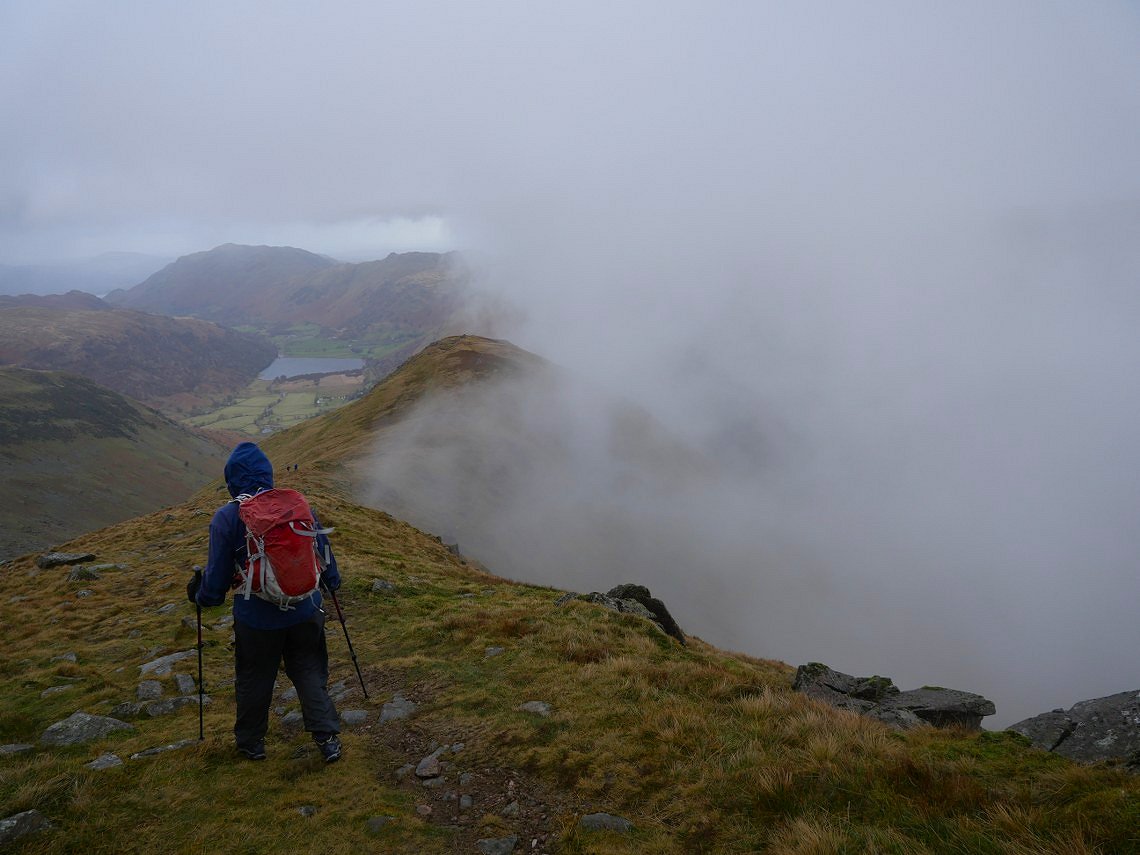 But as soon as we started down Smallthwaite Band we suddenly had a view.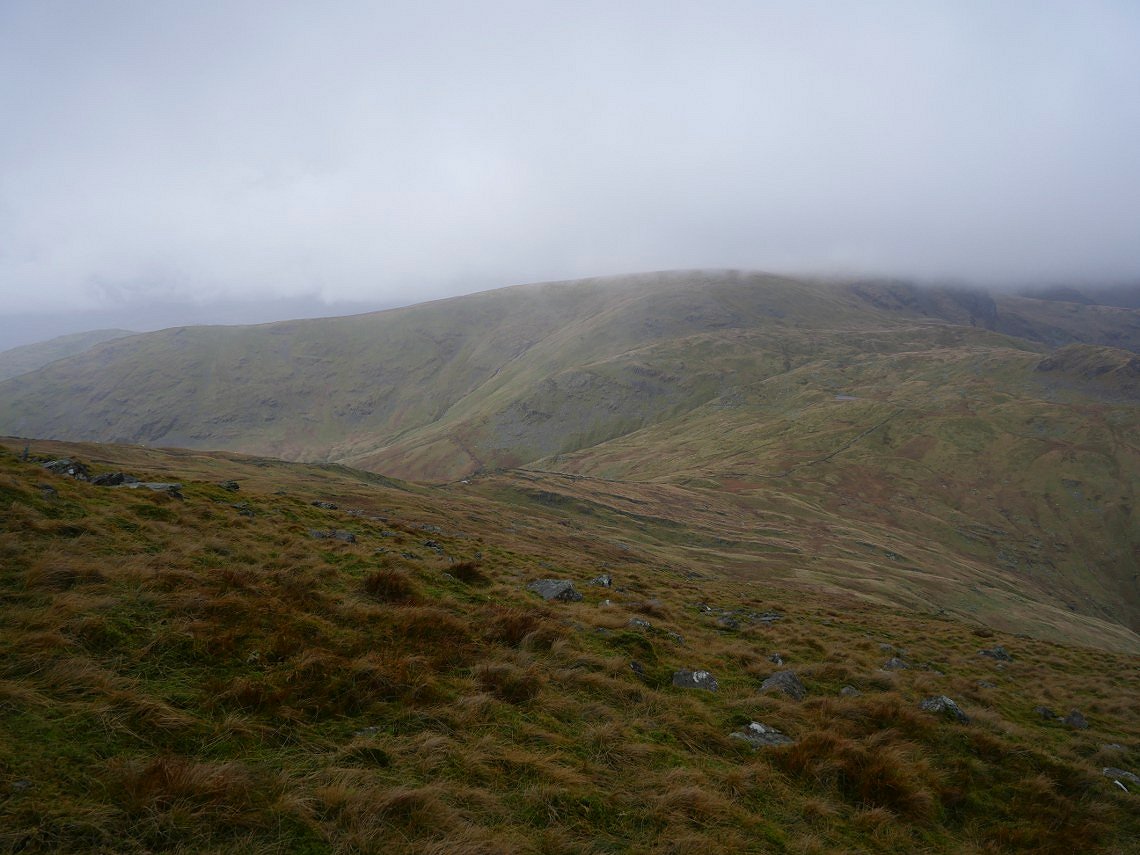 The top of Caiston Glen and Scandale Pass are clear now.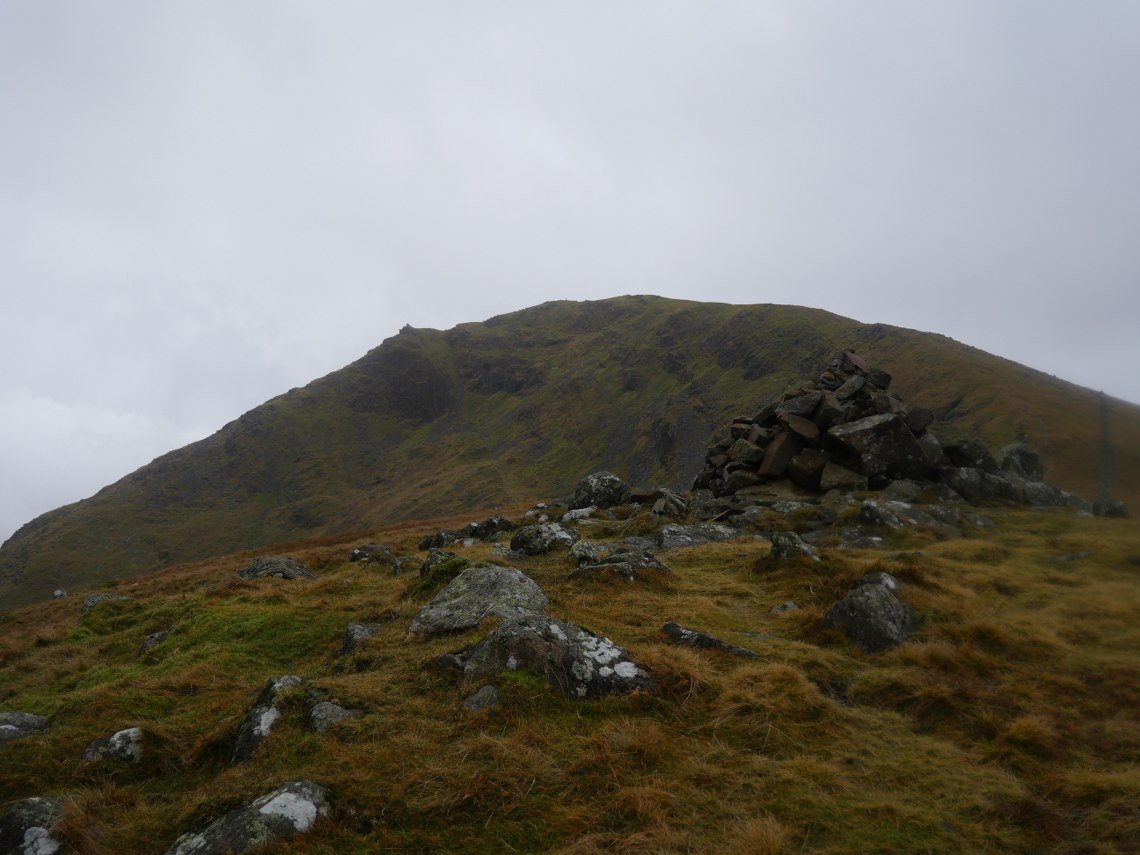 Red Screes from Middle Dodd.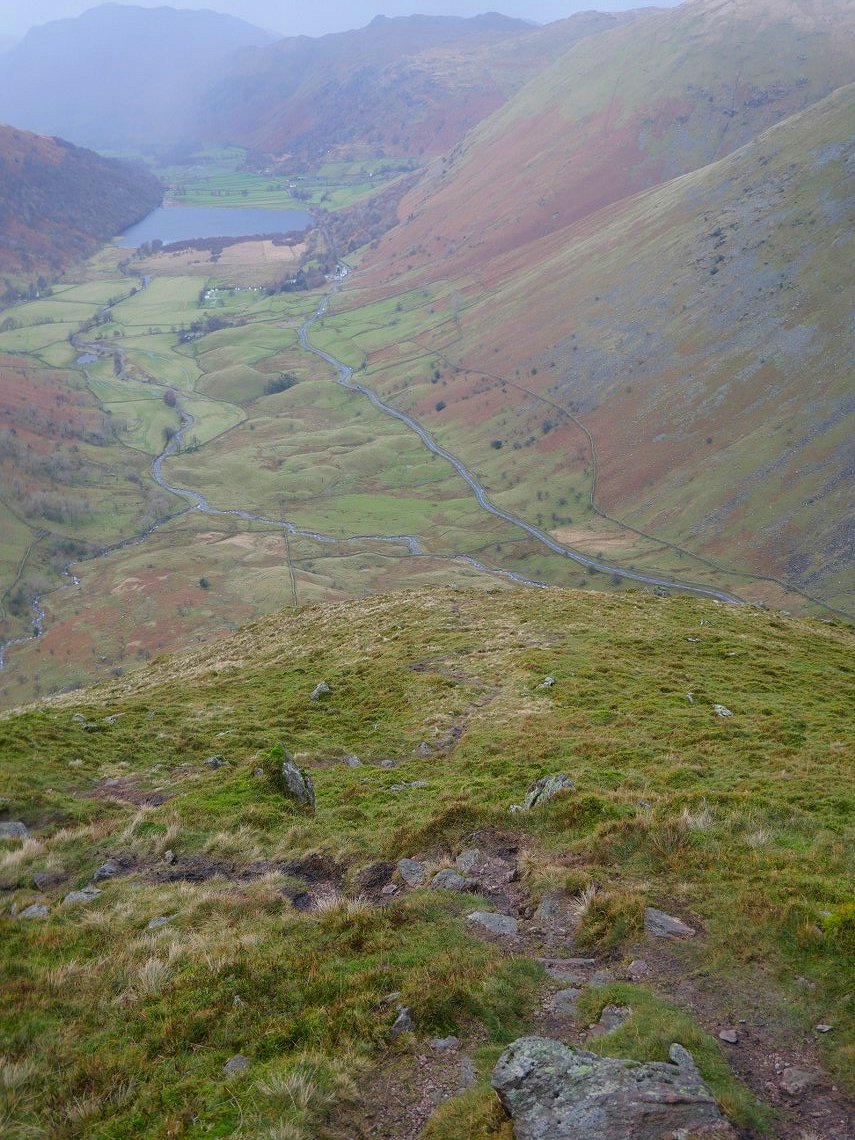 Starting the steeper than steep descent from Middle Dodd.
Nice moment of afternoon sunshine.on the side of Hartsop-above-How.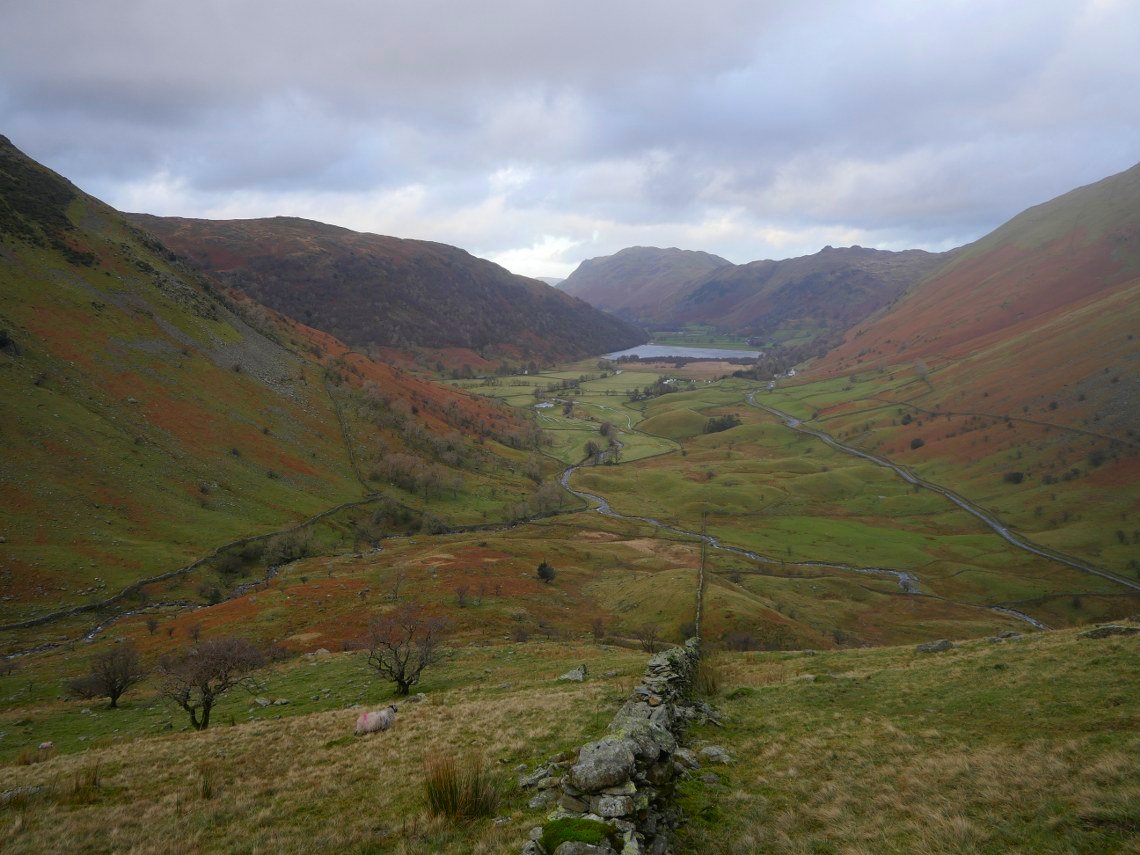 I find the descent from the summit to the wall to be the most tricky, as well as the steepness there are lots of slippery stones on the path. From The wall it's mainly grass which today wasn't really wet so caused us no problems.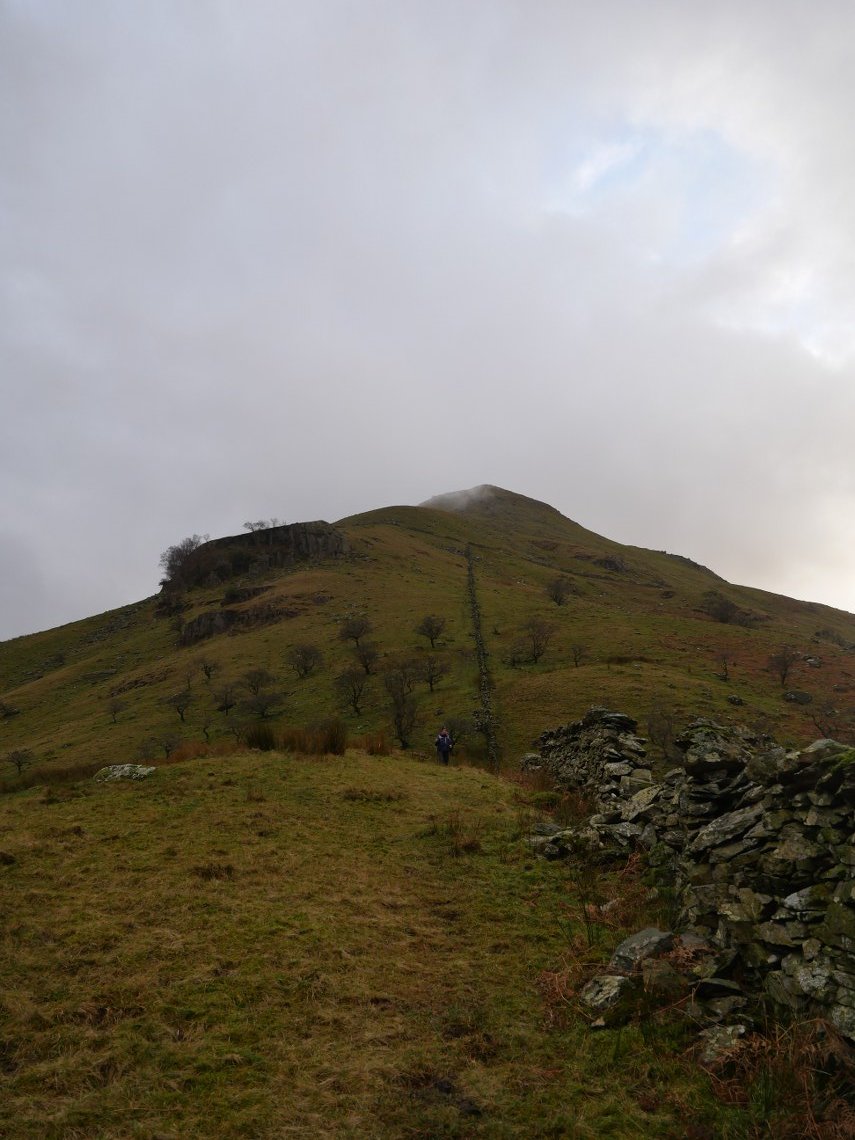 Looking back up Middle Dodd.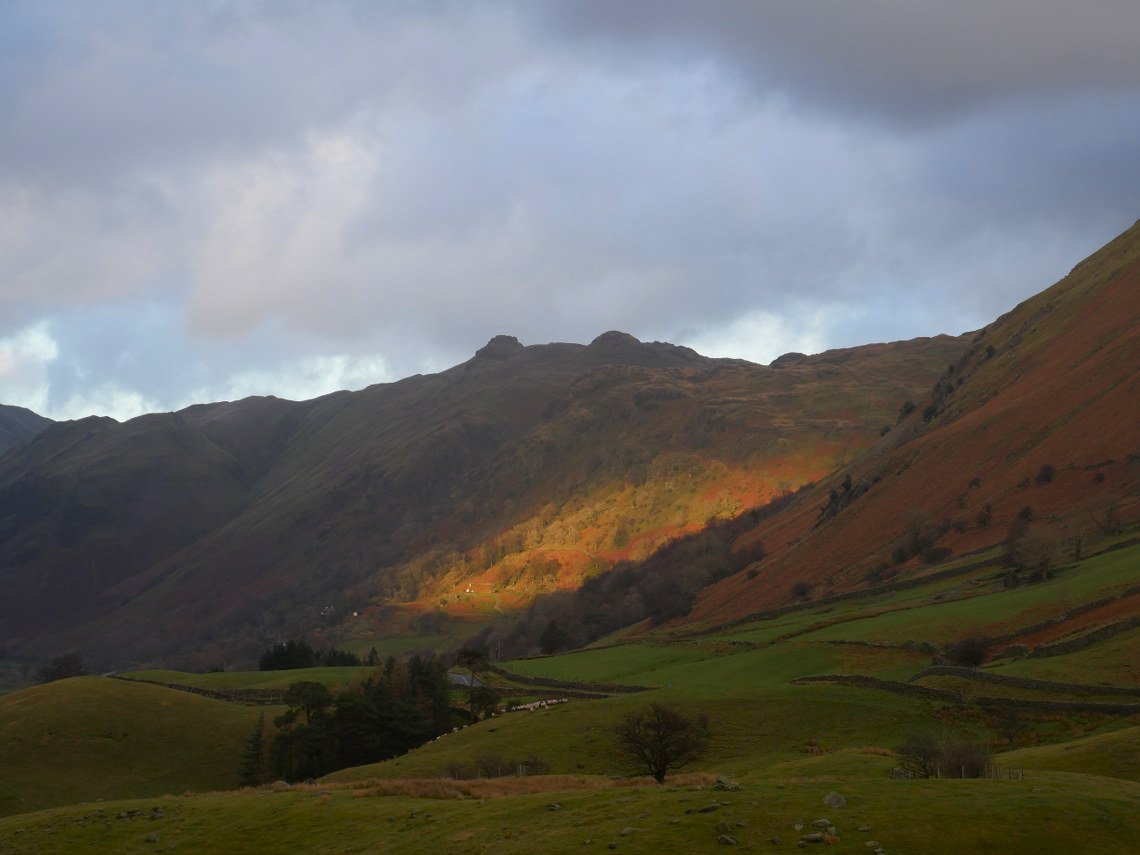 The sunshine has moved across the valley to the lower slopes of Brock Crags.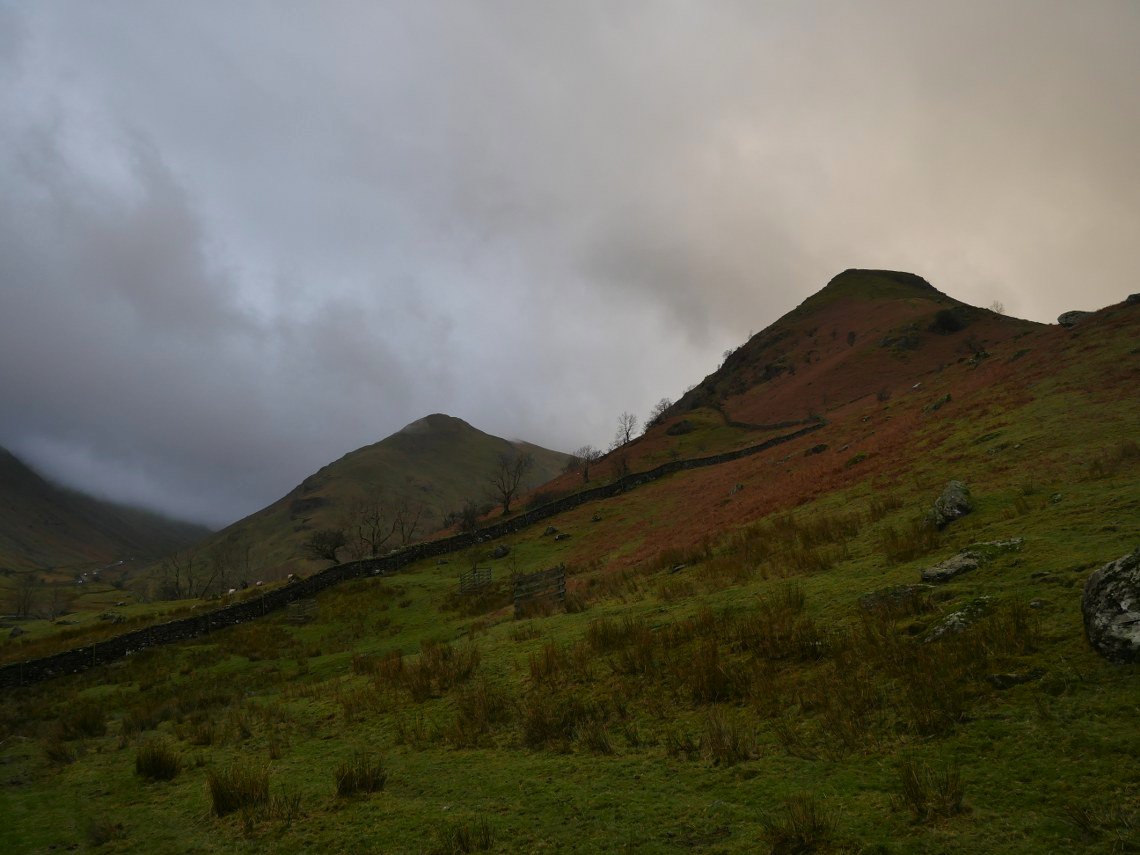 Two of the five very similar lung bursting in ascent and knee breaking in descent fells gathered at the head of the Patterdale valley ( Middle Dodd and High Hartsop Dodd here with Rough Edge on Caudale Moor, Hartsop Dodd and Gray Crag being the others.)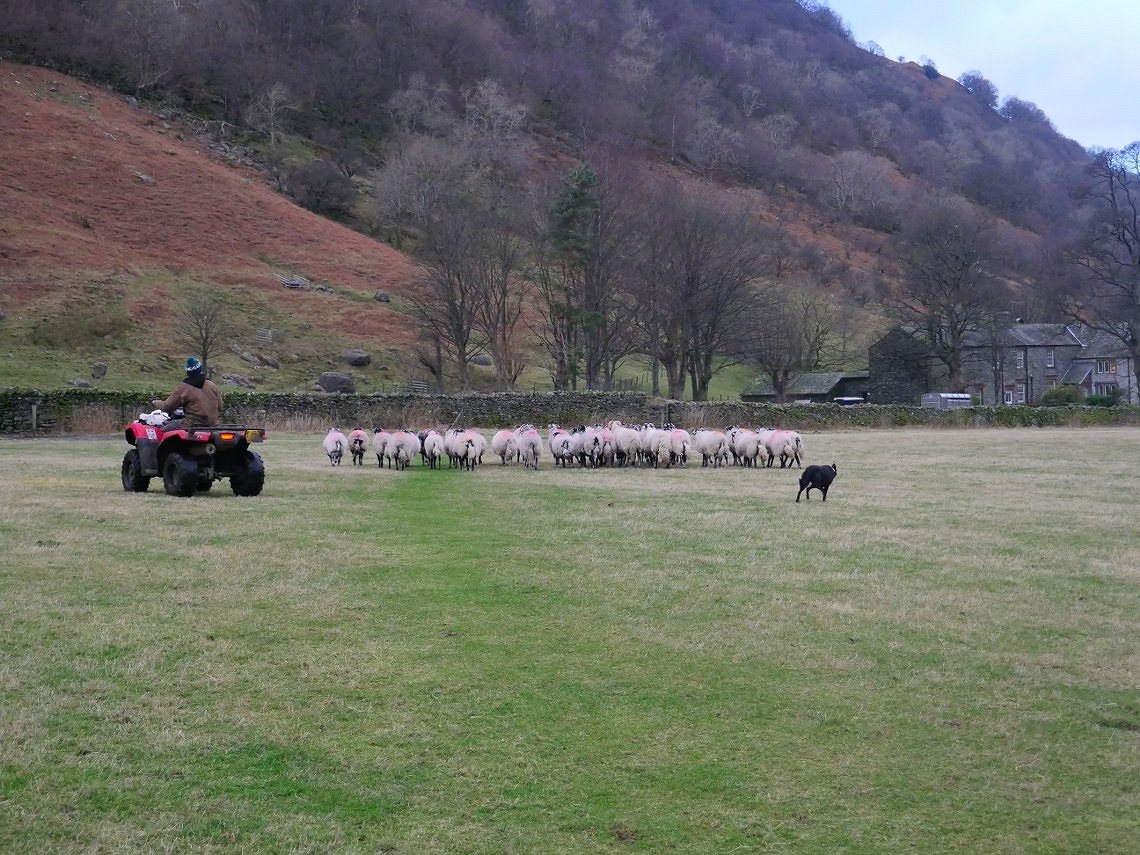 Always nice to finish a walk watching a couple of master craftsmen at work.
Previous walk - A Dovedale round - Next walk - Sergeant Man and High Raise