WWW.KARLSWALKS.CO.UK
PICTURES AND TRIP REPORTS FROM MY WALKS IN THE ENGLISH LAKE DISTRICT
---
E-mail - karl@karlswalks.co.uk
A Dovedale round
28th December 2021
Route. Cow Bridge - Hartsop hall - Dovedale - Dove Crag - Bakestones Moss - Little Hart Crag - High Hartsop Dodd - Cow Bridge. ( About 7 miles 2400ft ascent )
As arranged Sue and I traveled up to the Lakes on Tuesday and as forecast the rain was relentless on the drive up but as soon as we arrived at Cow Bridge it stopped and never even threatened rain again all day. ( It was due to clear in the afternoon )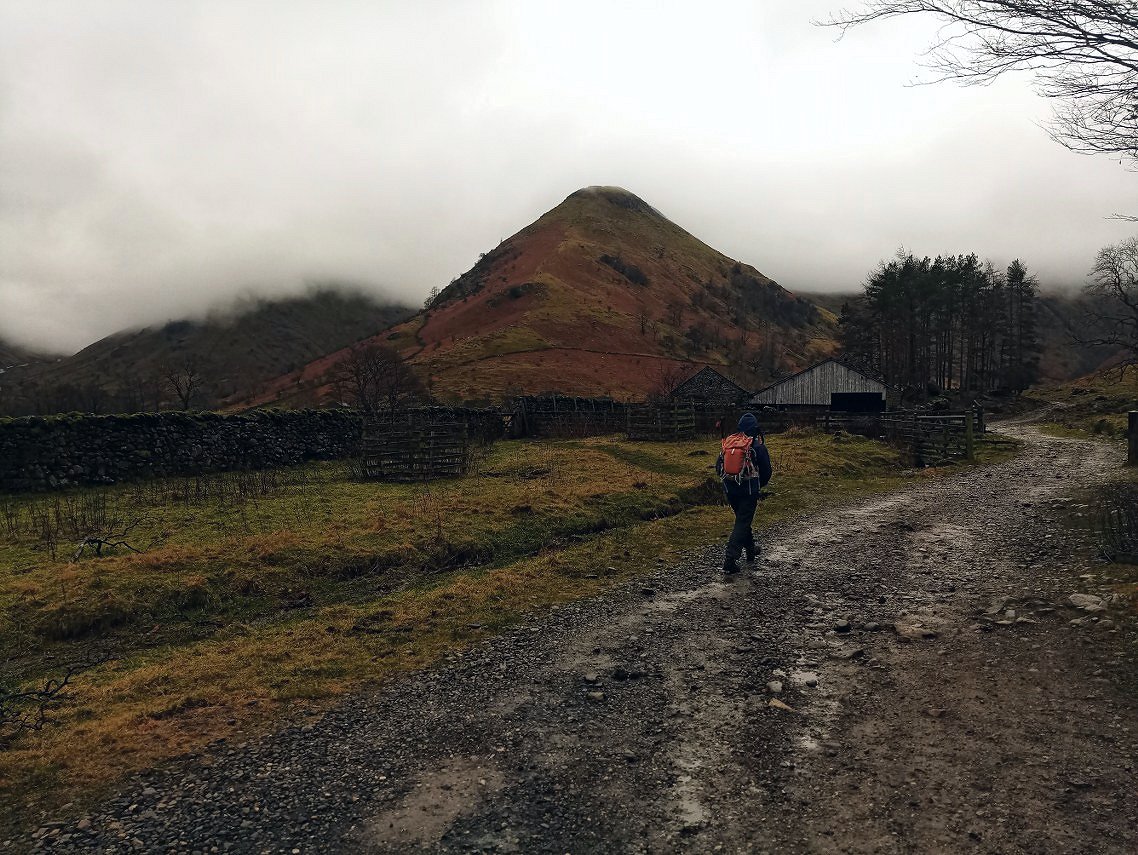 Expecting rain I didn't take my camera so it's phone pics again.
High Hartsop Dodd is the hill ahead and today that will be our descent route.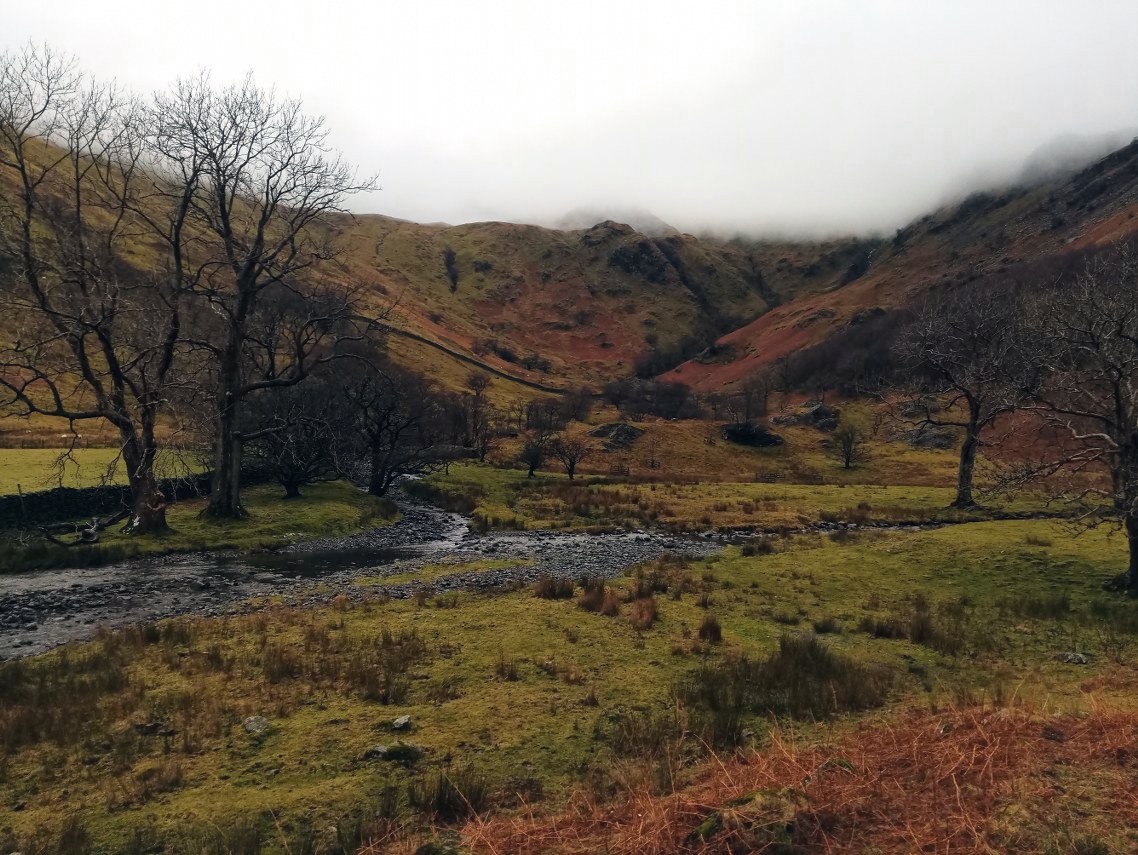 We took the lower of the two paths along Dovedale today.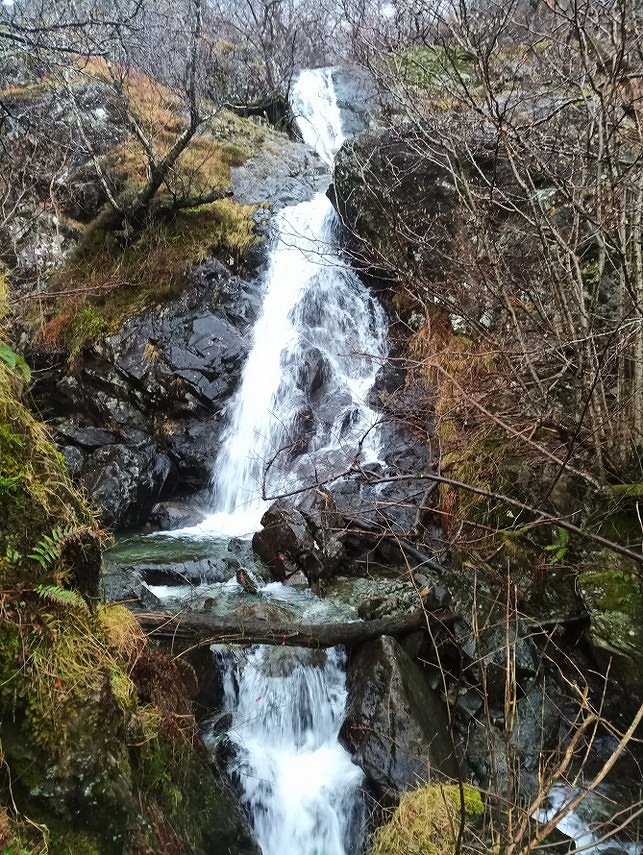 Which passes some nice cascades in Dovedale Beck.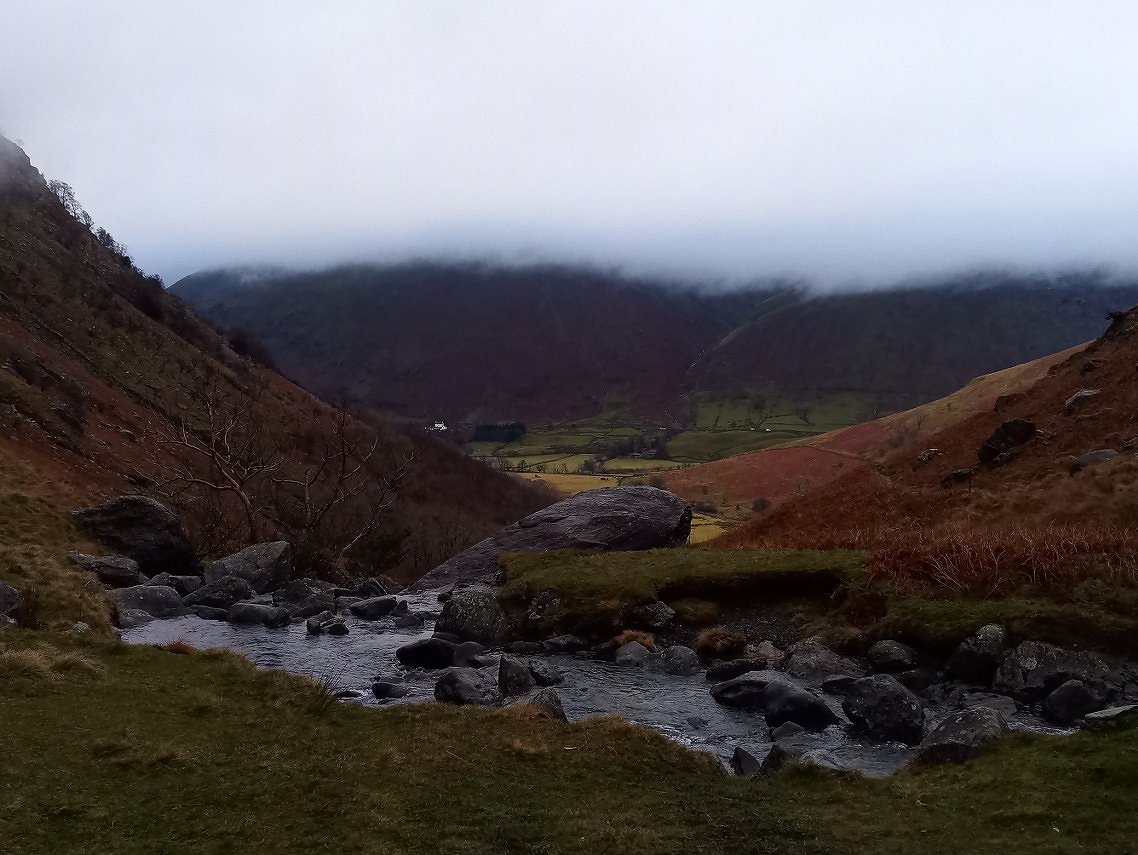 Looking back from above the cascades.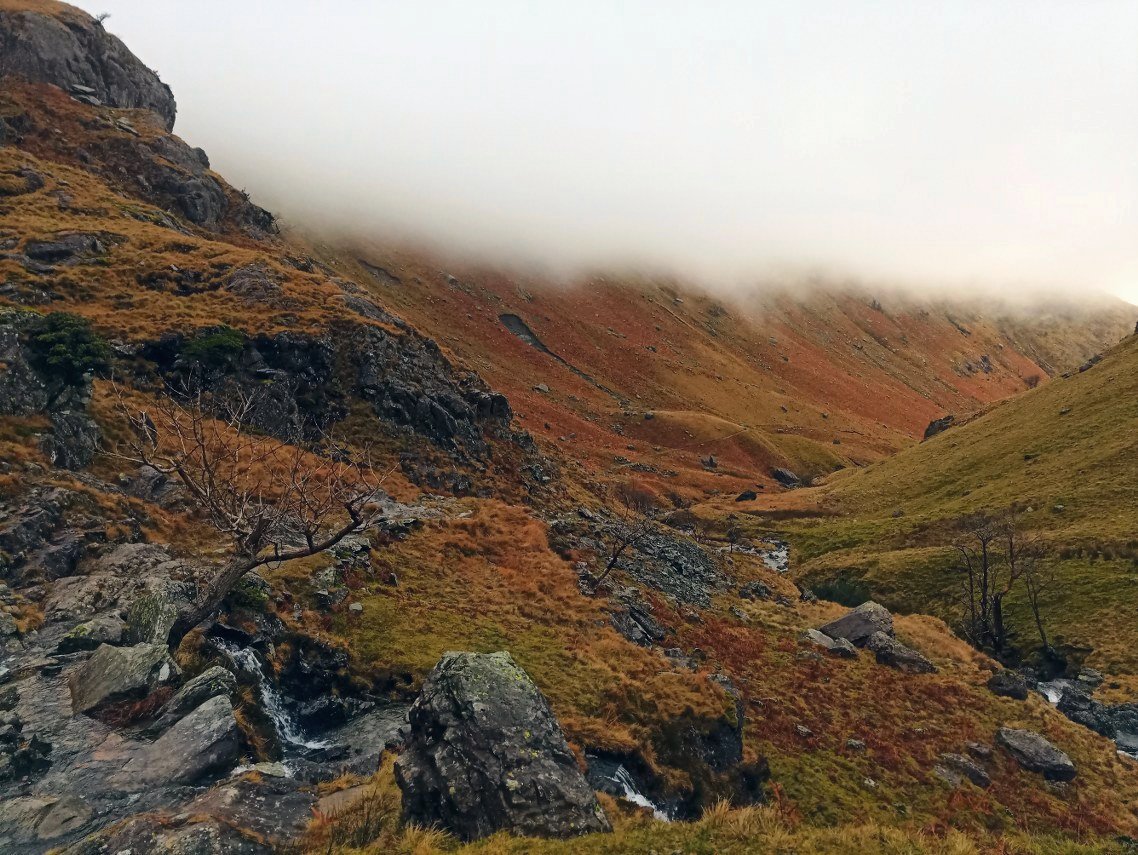 Another look back from further up. Although you are climbing all the way it's not a particularly hard climb and there is even a nice level section before you reach the steep gully.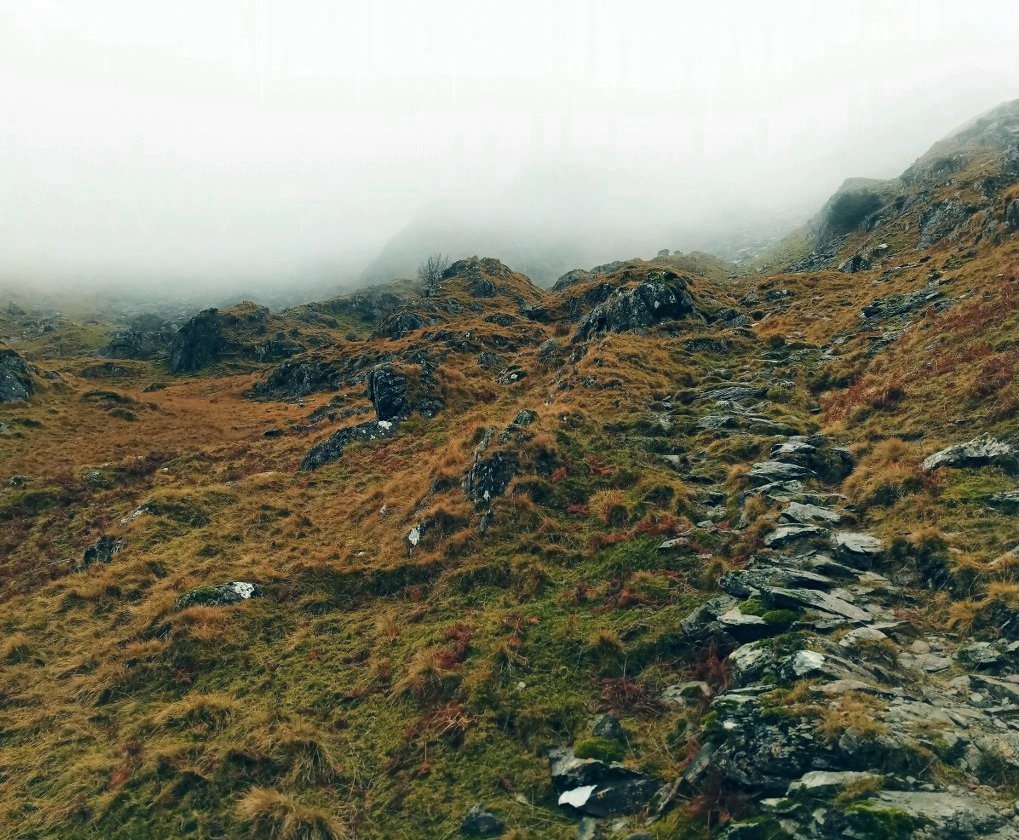 This is the start of the steps up the gully. I much prefer going up here as descending in anything other than perfect weather is very tricky..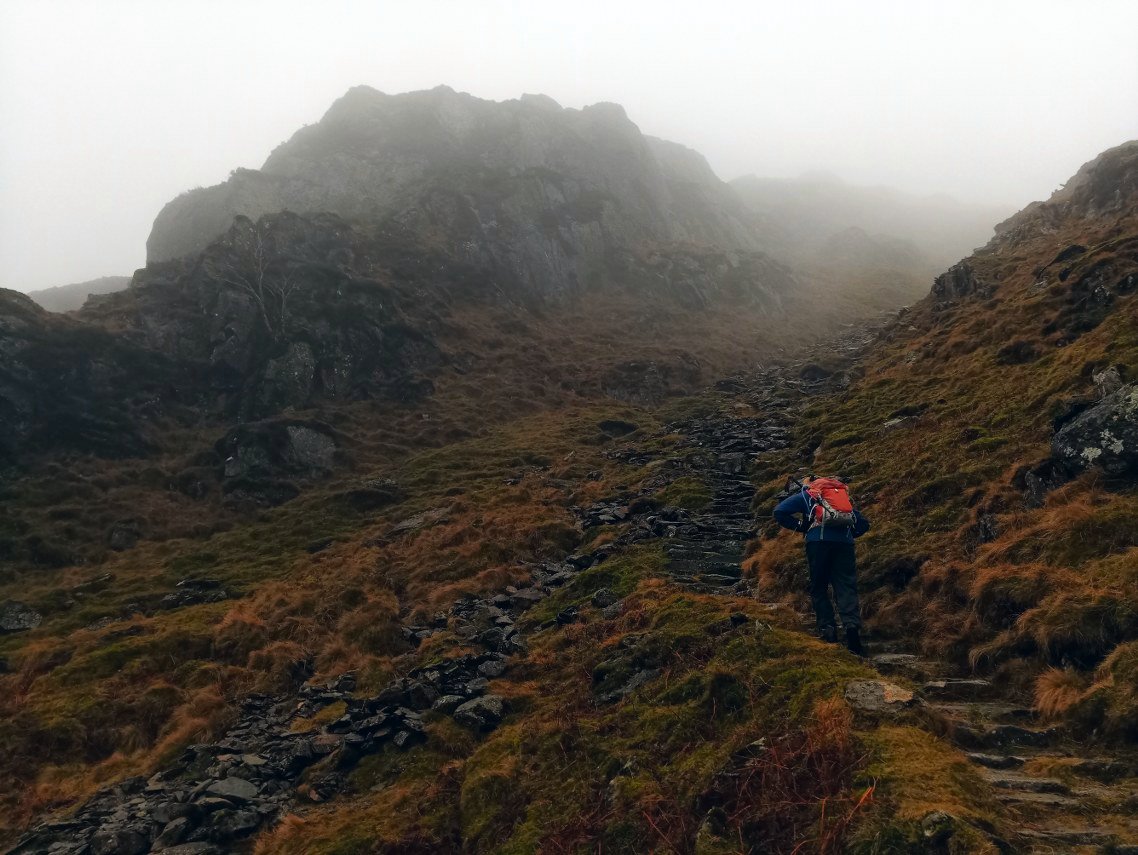 It was all very much backdoor to Morder scenery as the huge rock buttresses drifted in and out of the mist..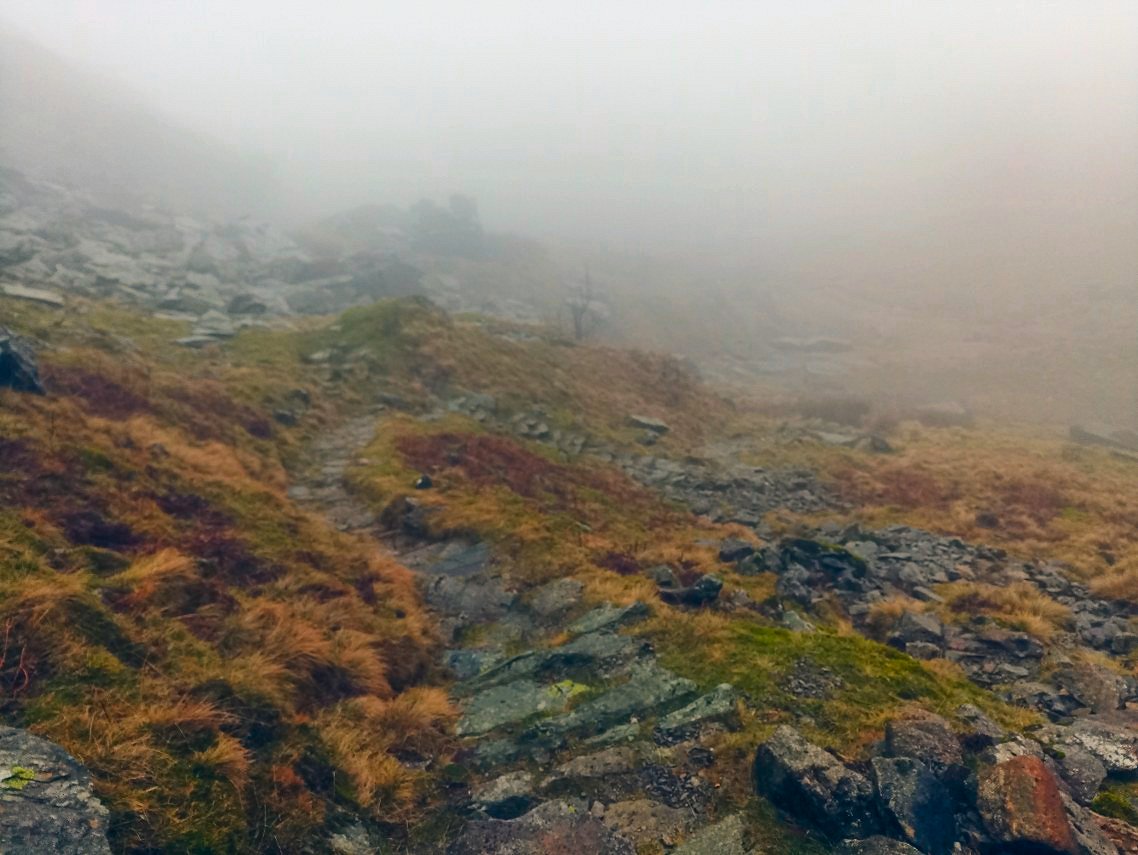 looking back down the steps.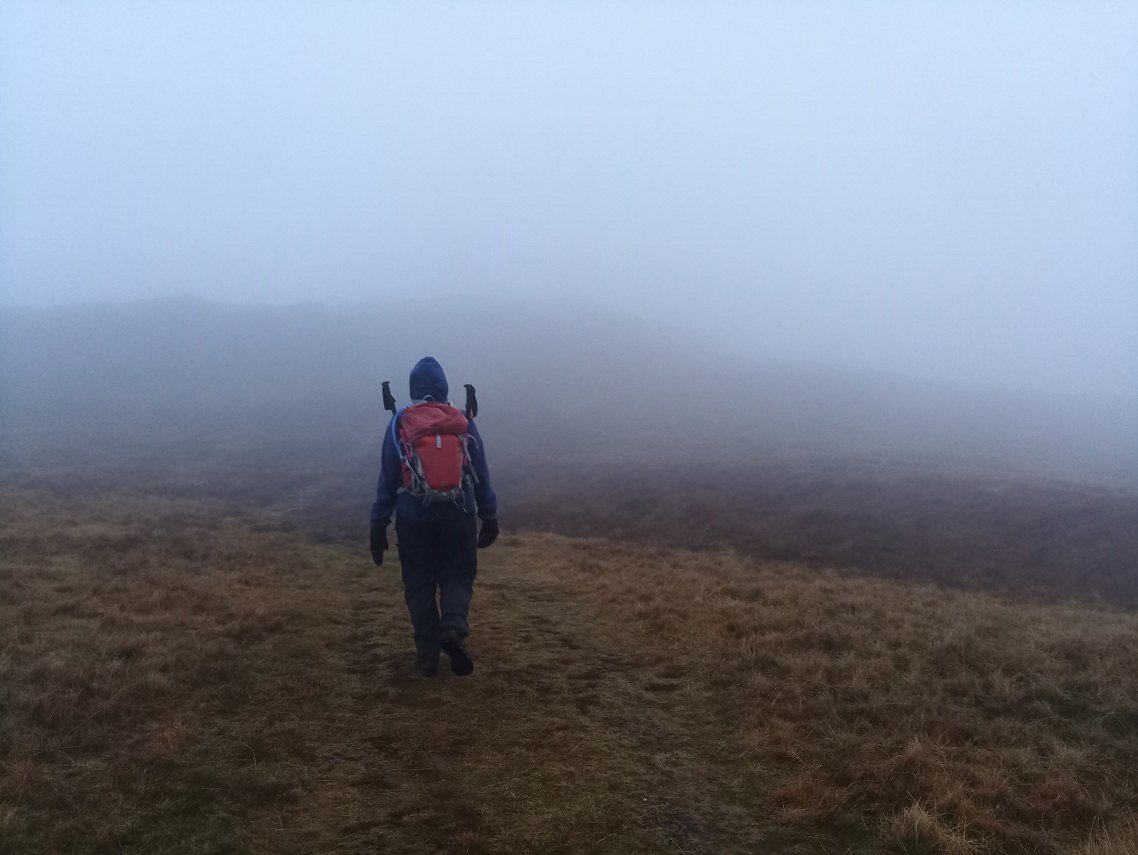 After leaving the gully there is a short walk to meet the Fairfield Horseshoe path where we turn left and climb into the mist and over Dove Crag.
.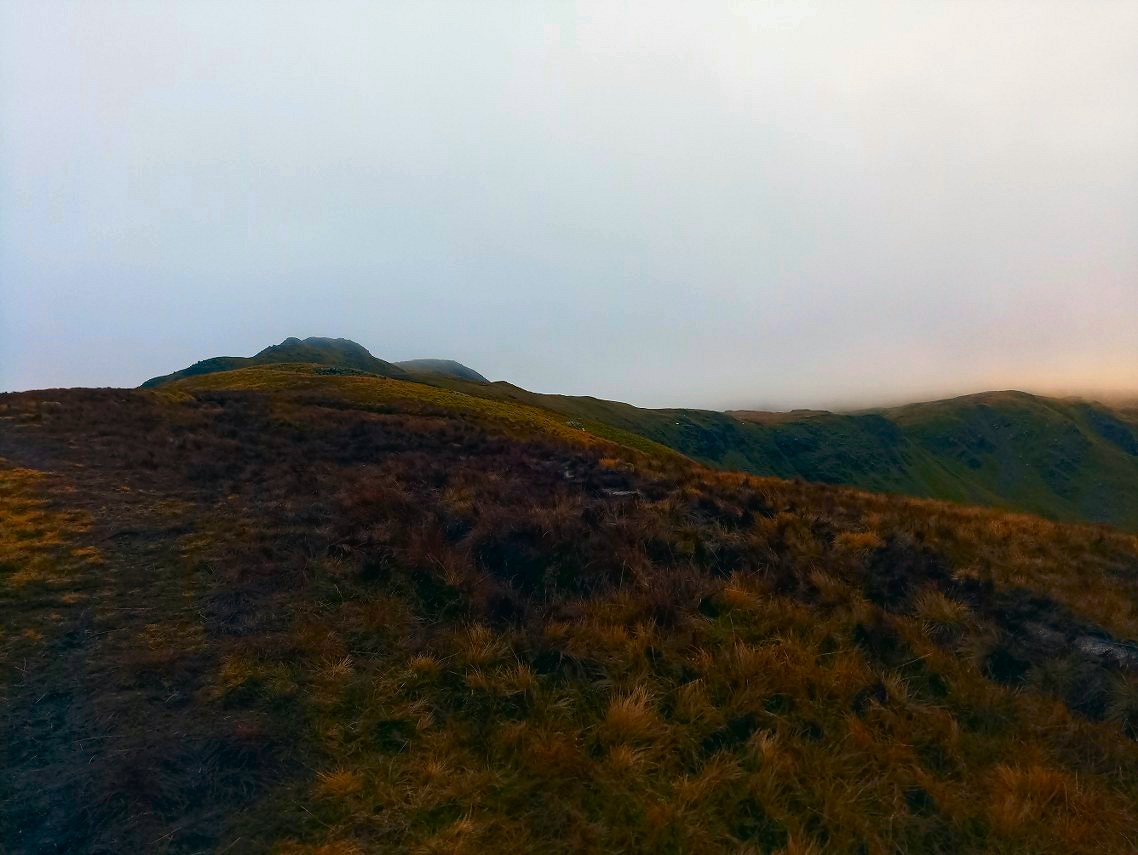 Unfortunately full cloud cover all the way down through High Bakestones and on to Little Hart Crags. This is looking back up to Little Hart Crags which typically clear once we have left.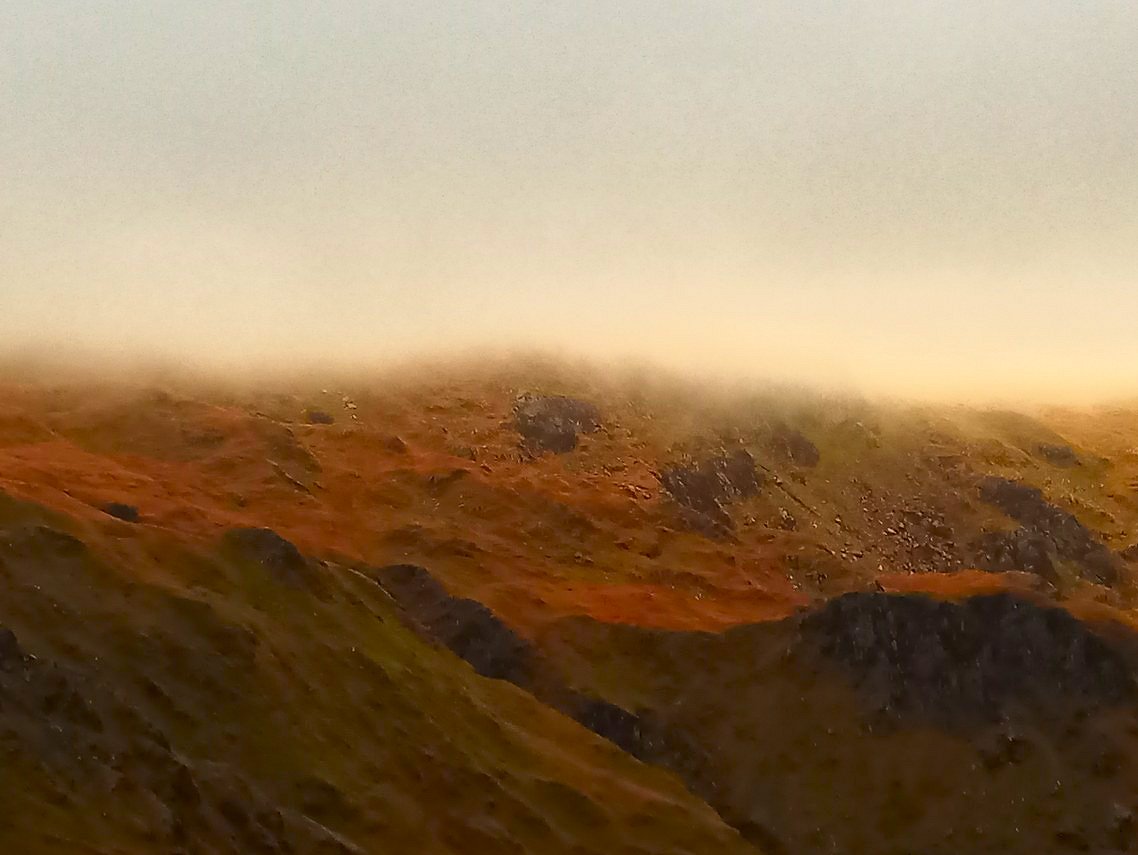 As we passed the summit of High Hartsop Dodd the sky to the west suddenly started glowing in the sunset. I have seen some photos taken on the fells further to the west and it was a lovely late afternoon sky. You cant be in the perfect location all the time, sometimes you are just unlucky.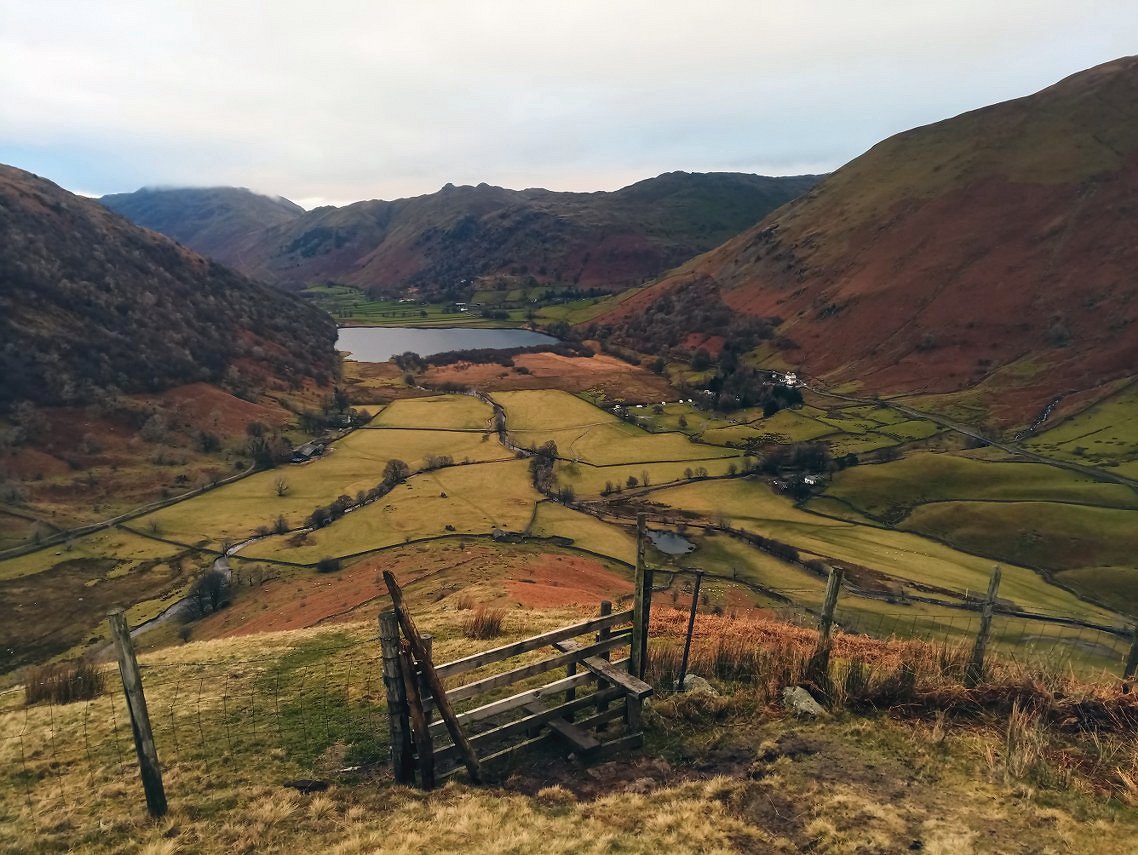 We have a few minutes rest to give our knees a break from the very steep descent.

We might not be in the perfect spot but it's still a lovely sky over Dove Crag.