WWW.KARLSWALKS.CO.UK
PICTURES AND TRIP REPORTS FROM MY WALKS IN THE ENGLISH LAKE DISTRICT
---
E-mail - karl@karlswalks.co.uk
Sergeant Man and High Raise
9th January 2022
Route. New Dungeon Ghyll - Miller Crag - Stickle Tarn - Sergeant Man - High Raise - Return same way. ( About 5.5 miles 2250ft ascent )
A drive to Great Langdale this week to bag two more of what we are calling Sue's catcher uppers. I have already added these two fells to my 4th round total in better weather than we were expecting today.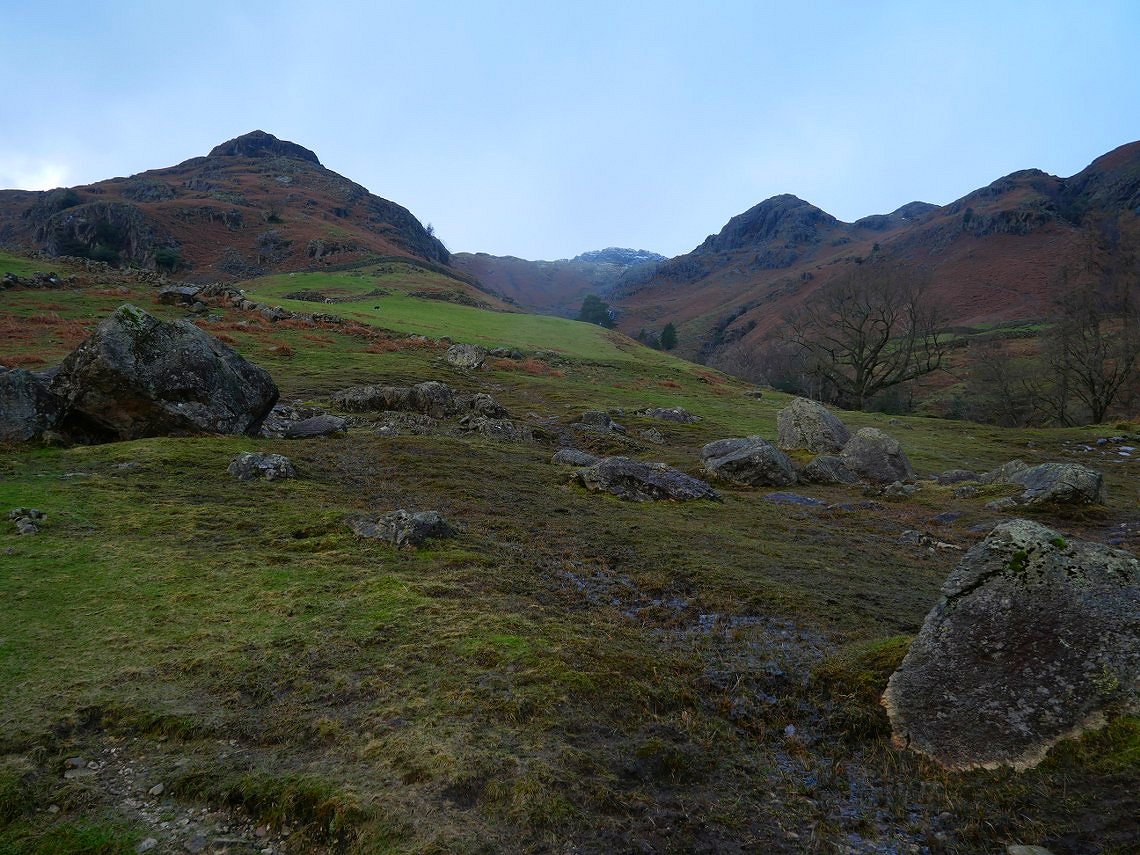 Saying that it was actually quite a nice morning when we arrived and set off up the path from the back of the Sticklebarn heading for Stickle Tarn.
The very top of Pavey Ark can just be seen ahead.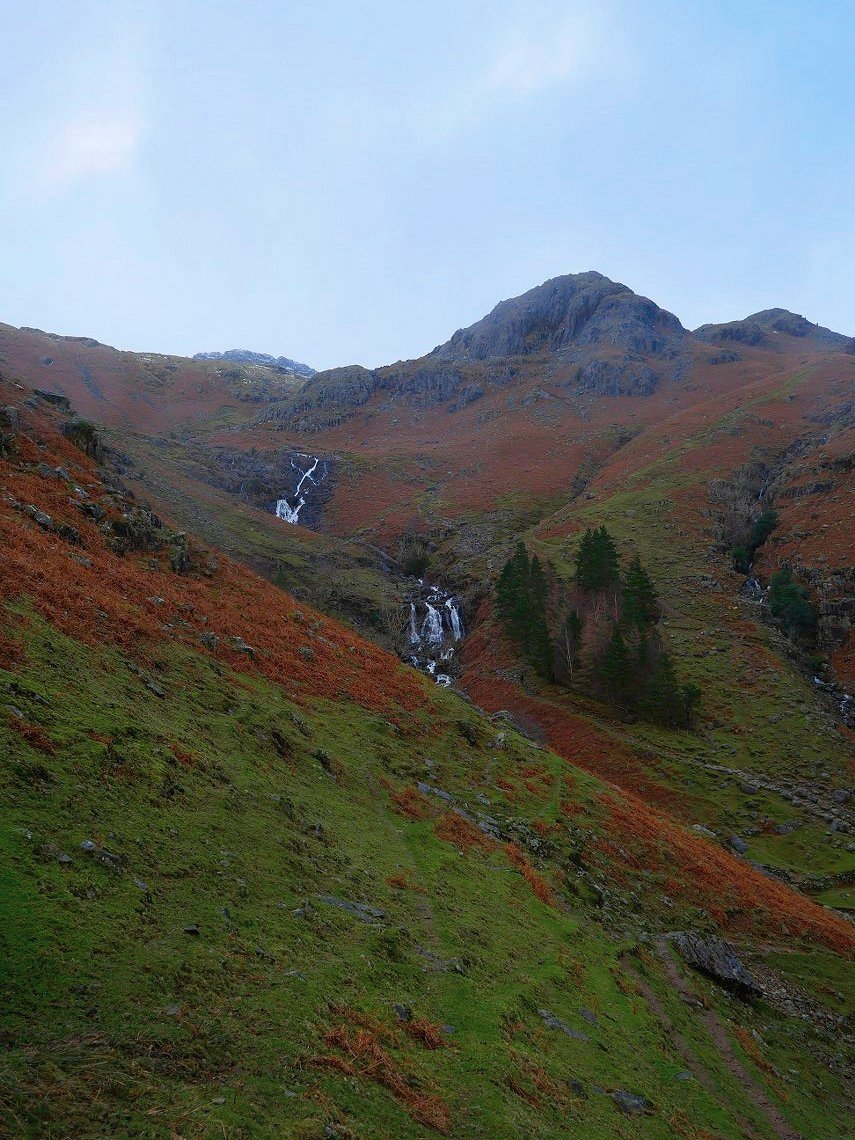 A little bit higher now looking across to Tarn Crag and the falls in Stickle Gyll.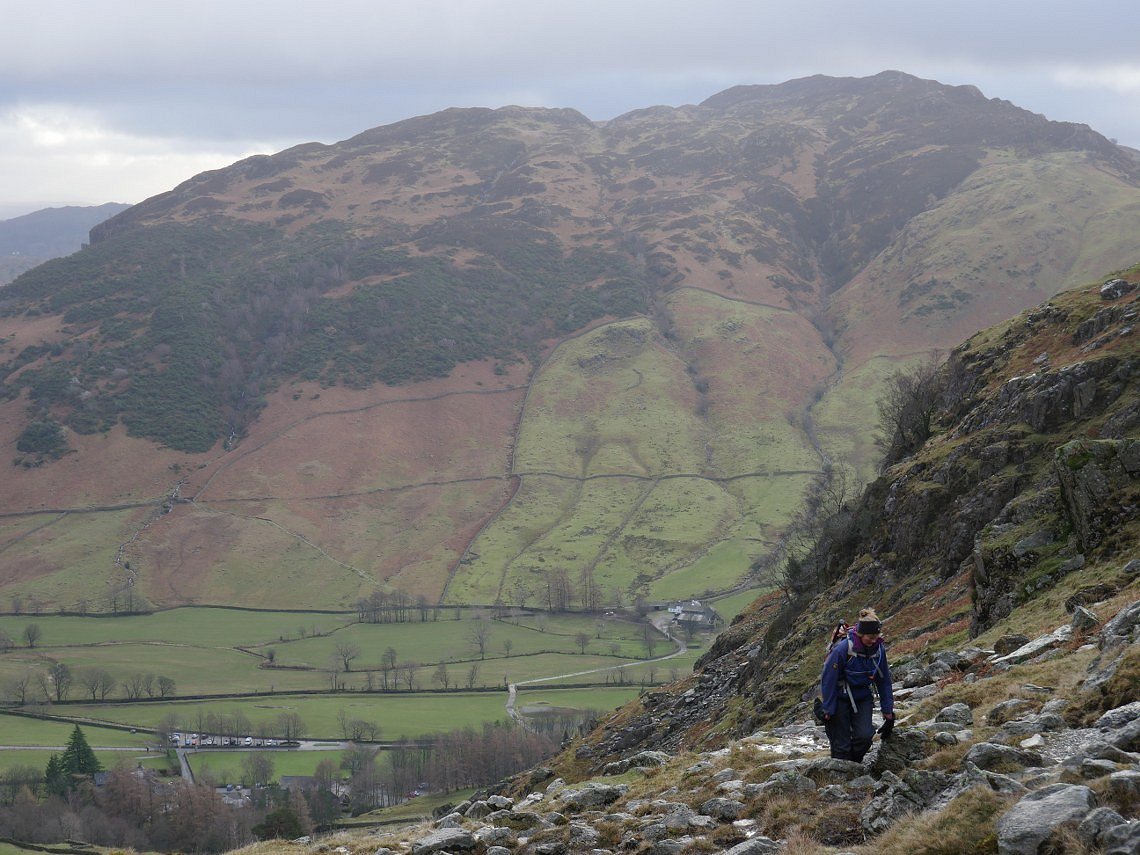 And looking back past Sue to Lingmoor Fell.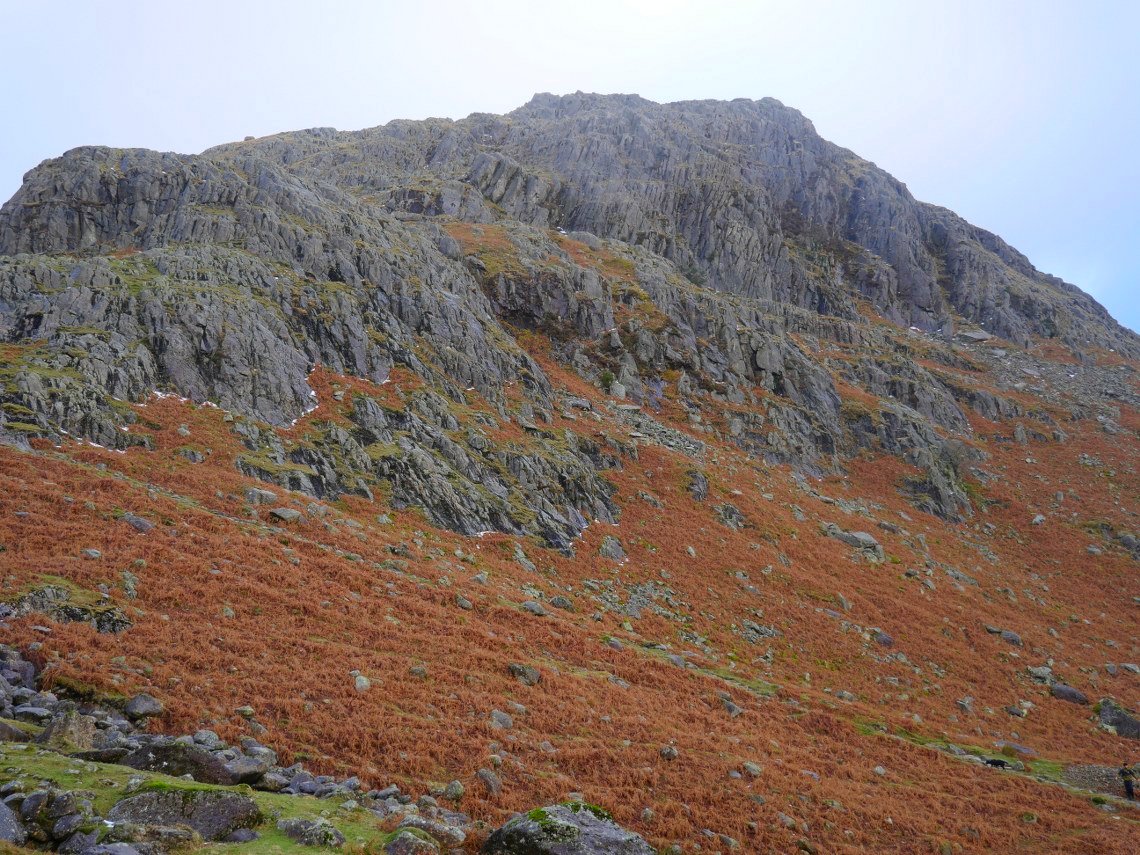 As we passed Tarn Crag I gave a little shiver when remembering the time that I scrambled straight up the front. Never again!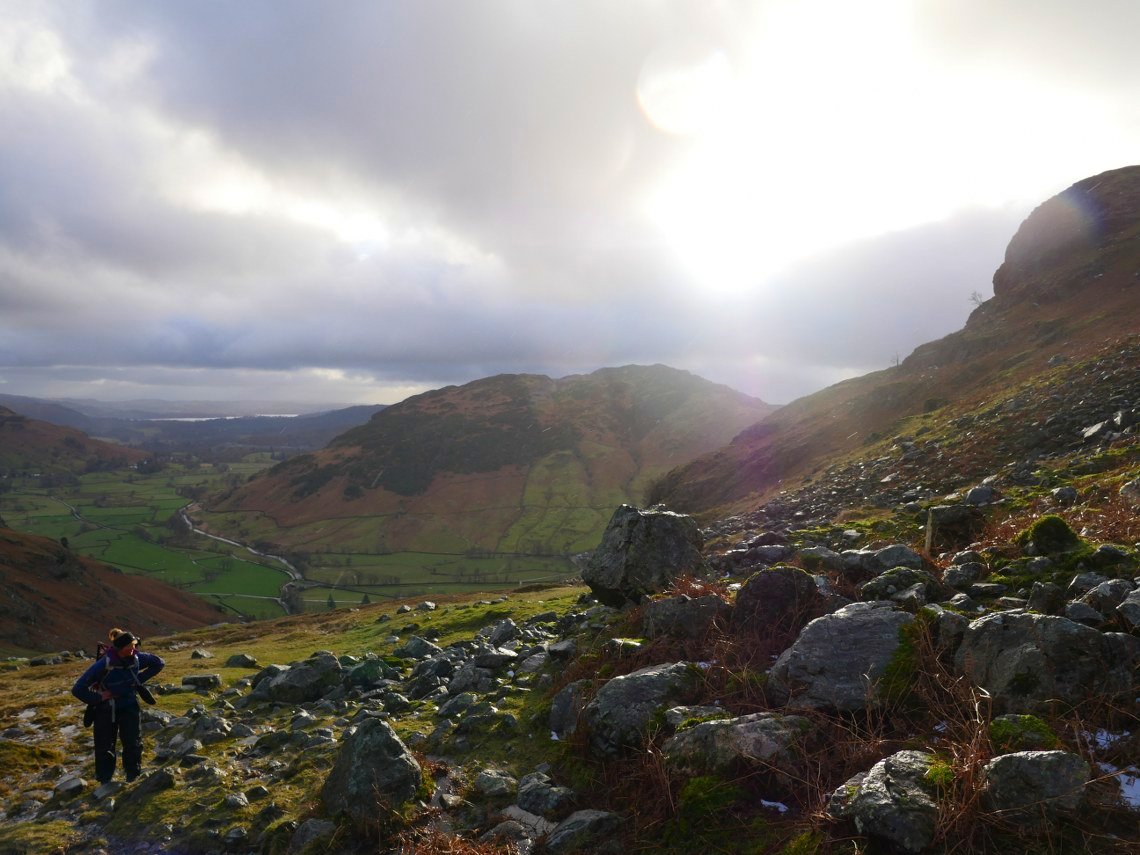 Another look back as the sun was trying it's best to brighten the day.
Nearing the top now.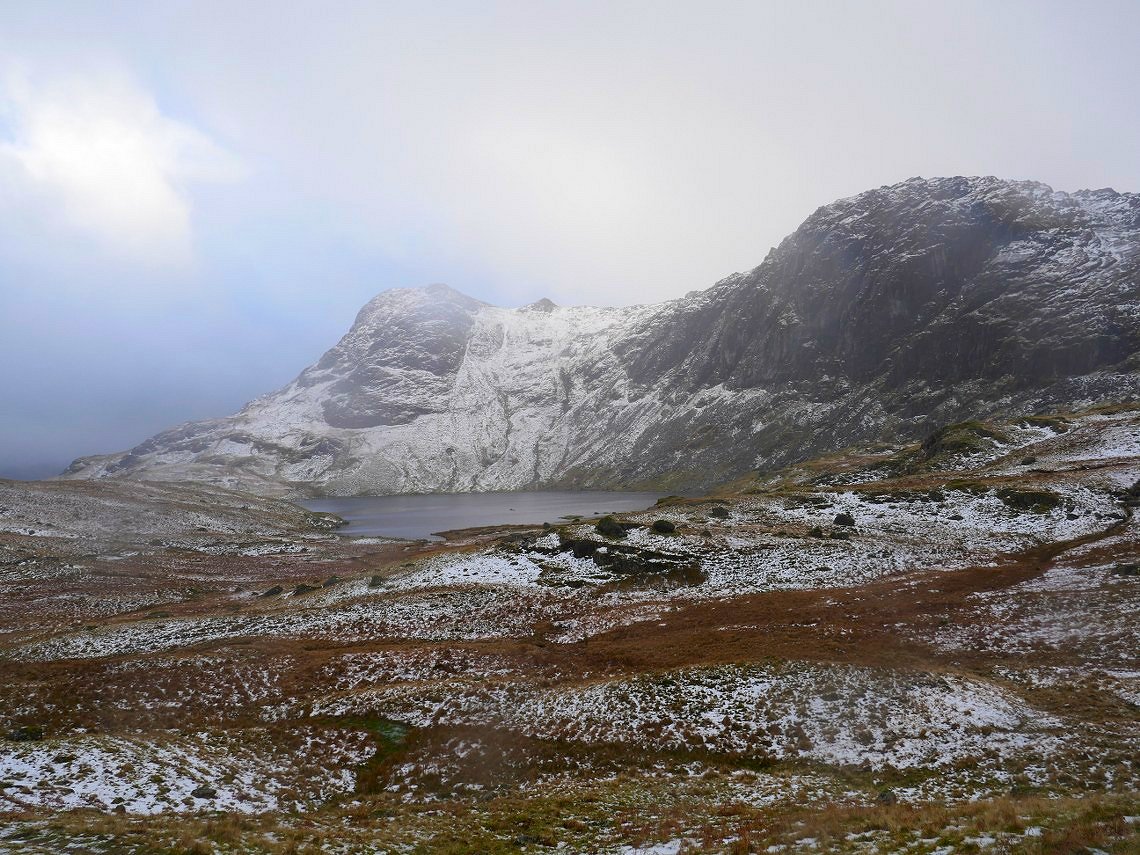 Stickle Tarn, Harrison Stickle and to the right Pavey Ark with the line of Jack's Rake picked out in the snow
The temperature seemed to drop a few notches as we reached the tarn, the wind was gusting and was icy cold.. There are a couple of ways to get up to Sergeant Man and we took what is probably the longest but easiest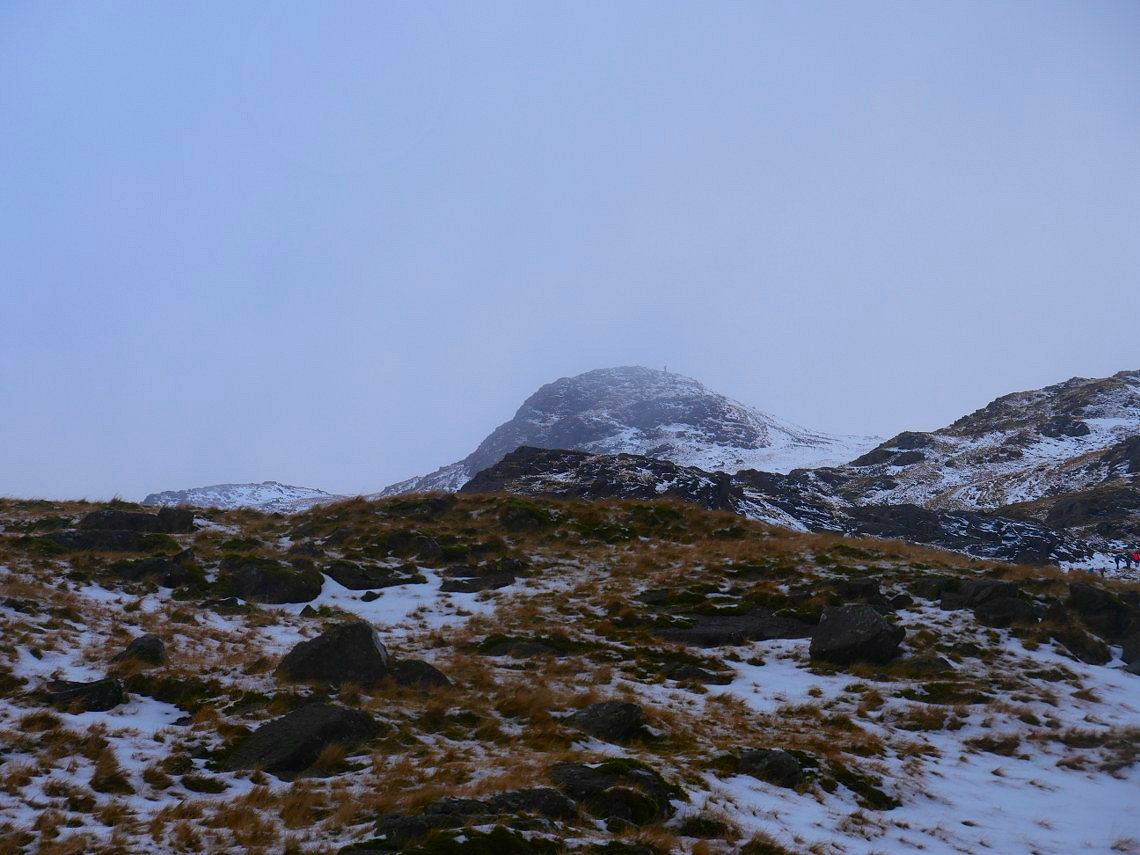 Sergeant Man appears ahead.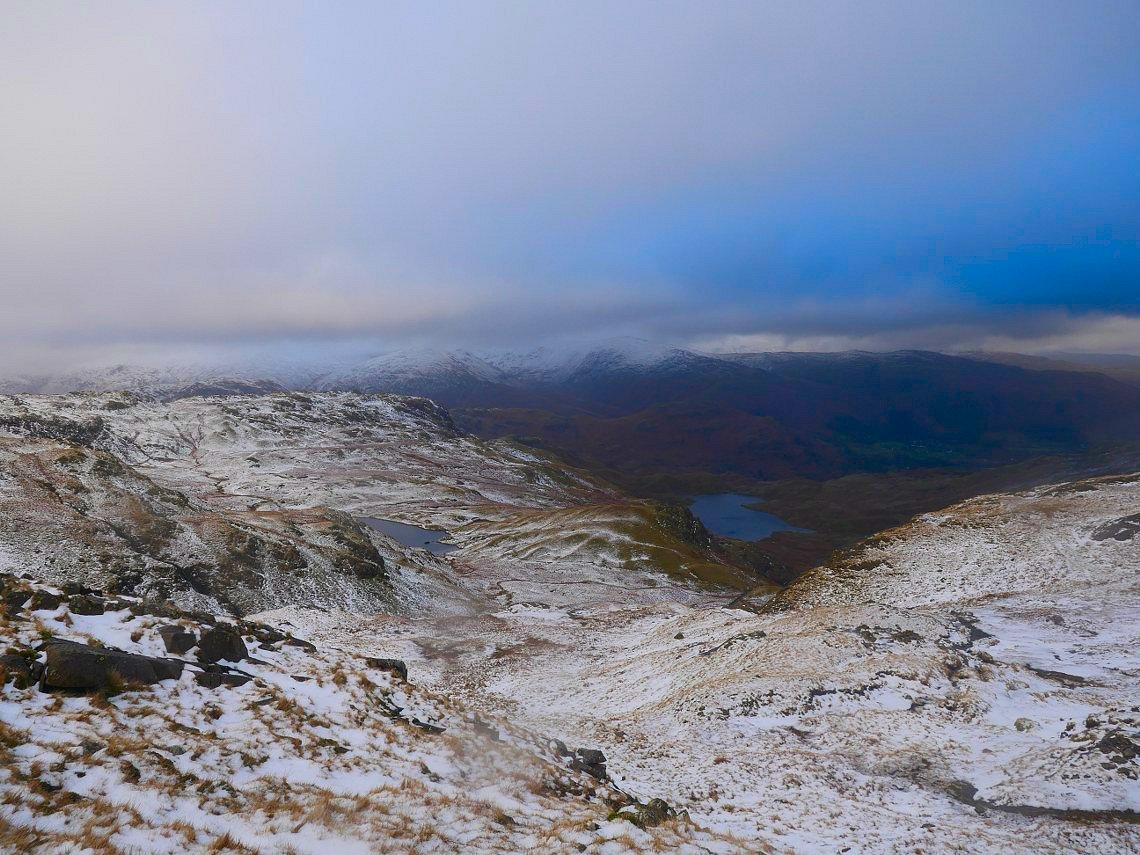 Lovely view down to a little bit of Codale Tarn, Easedale tarn and the Fairfield / Helvellyn fells.
.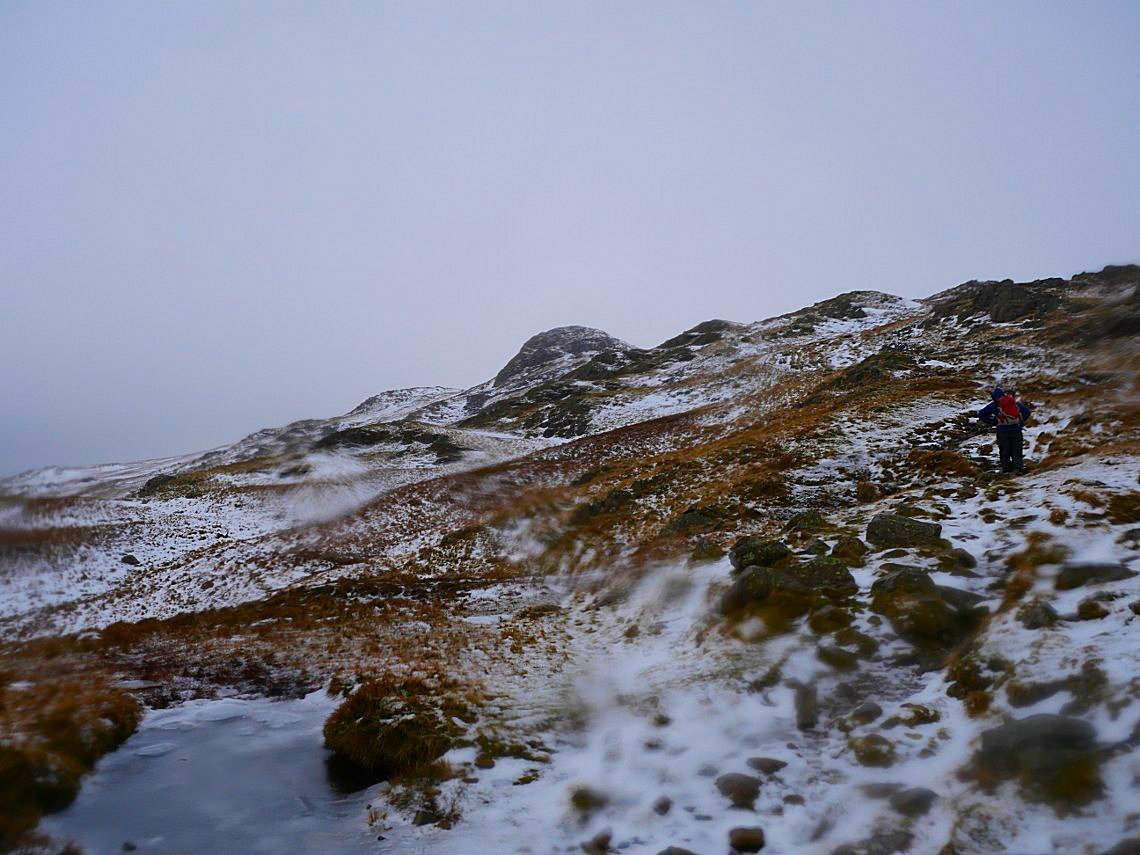 It was now starting to sleet and was incredibly cold and despite wearing my winter gloves my fingers felt like they were about to drop off so I had to put on my mittens which meant that I couldn't take any more photos.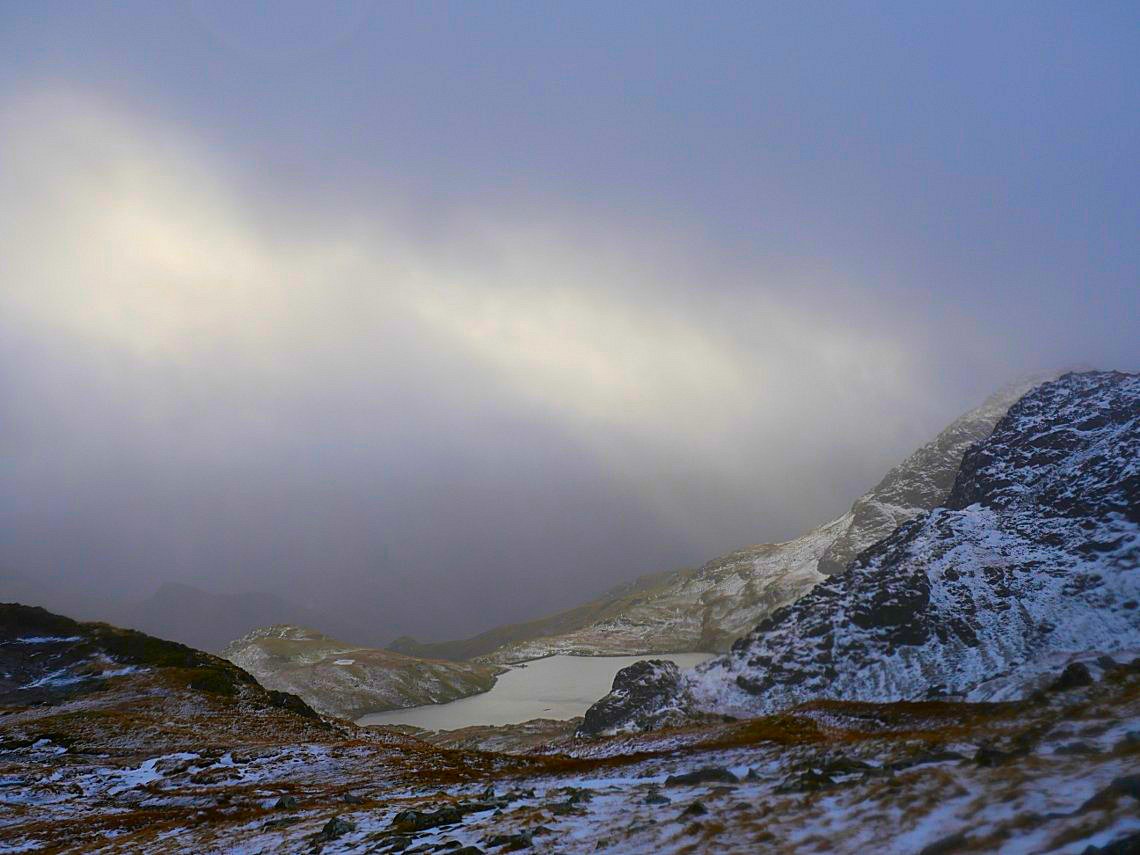 Last photo of Stickle Tarn as we approached Sergeant Man. The sleety rain continued for the rest of the day and we even had to resort to taking a compass bearing to be sure of getting back from High Raise safely.
Previous walk - Red Screes and Middle Dodd - Next walk - Catstyecam from Patterdale