WWW.KARLSWALKS.CO.UK
PICTURES AND TRIP REPORTS FROM MY WALKS IN THE ENGLISH LAKE DISTRICT
---
E-mail - karl@karlswalks.co.uk
Catsyecam from Patterdale
15th January 2022
Route. Patterdale School - Glenamara Park - Hole -in-the-Wall path - Hole-in-the-Wall - Red Tarn - Catstyecam - Red Tarn Beck - Glenridding - Lanty's Tarn - Patterdale. ( About 8.5 miles 2800ft ascent )
Another drive over Kirkstone Pass to bag our final Wainwright top to the east of Helvellyn.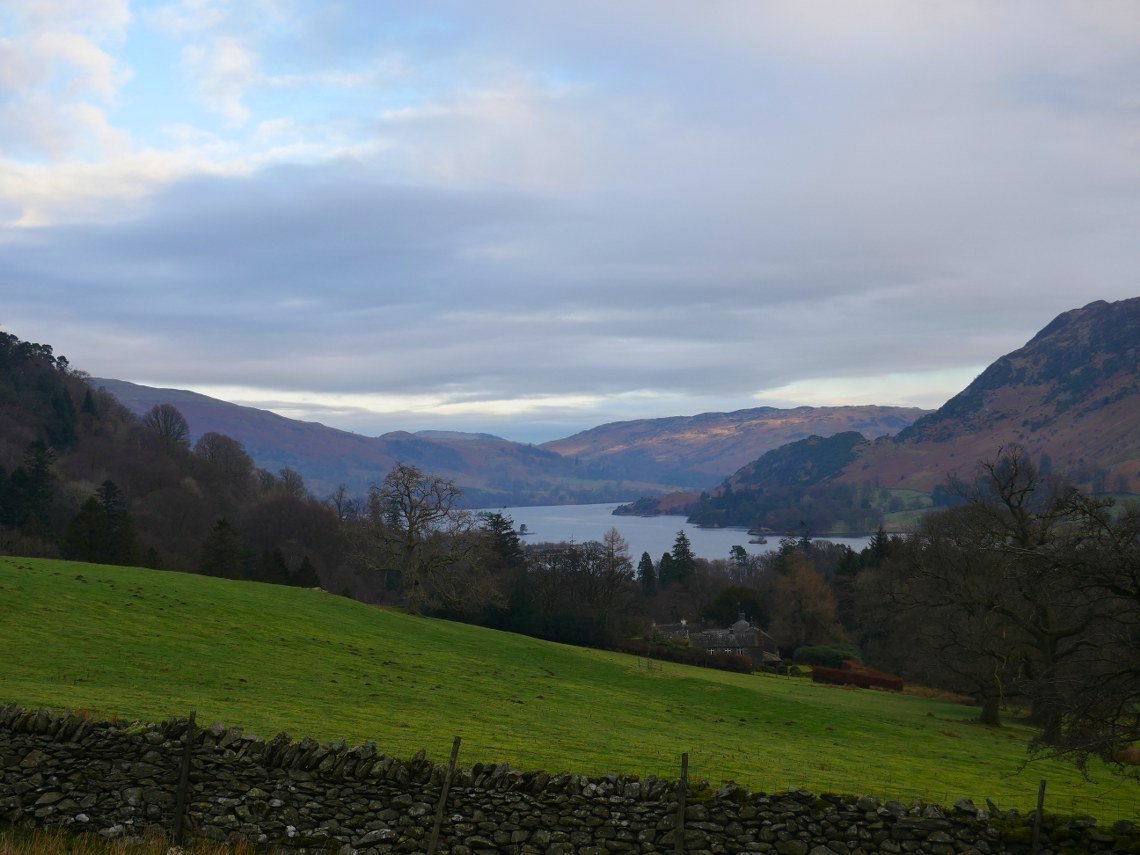 And for a change the weather was brighter than it has been. Still quite chilly though. Walking through Glenamara Park you get a nice view along Ullswater.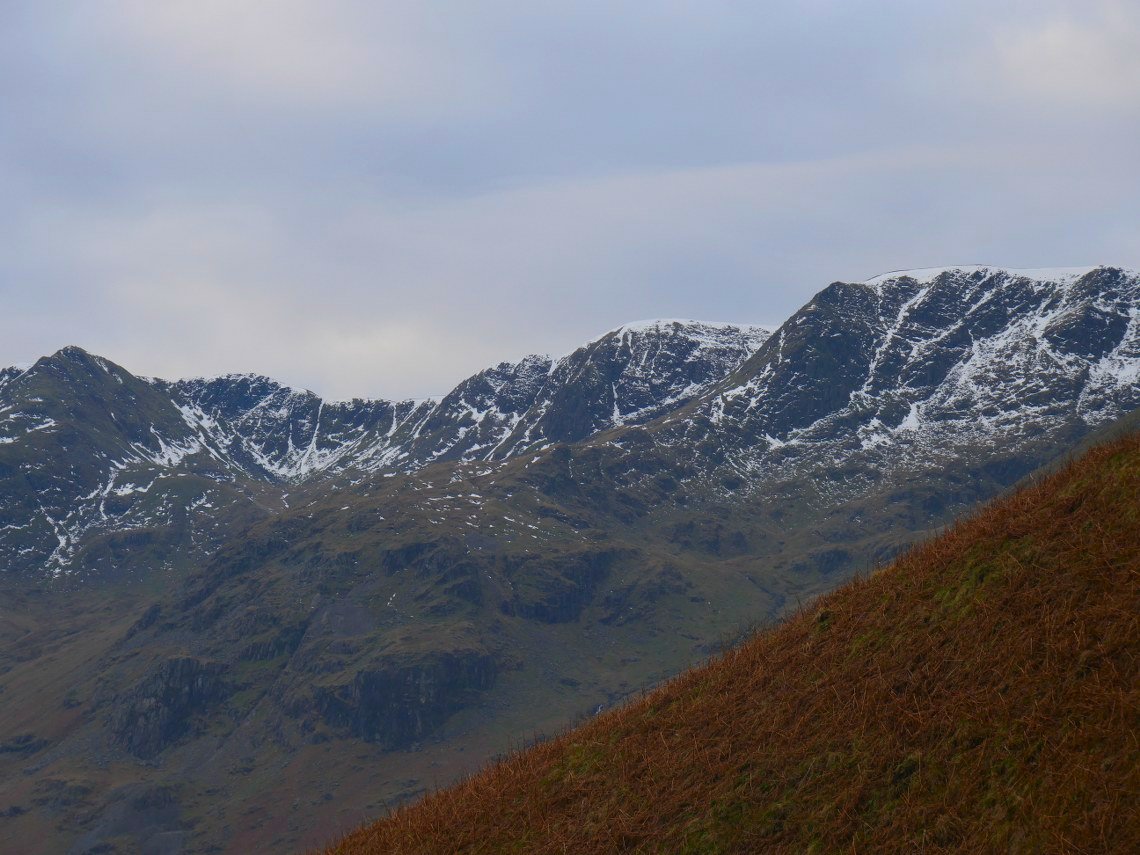 Still a bit of snow clinging to the north side of the Helvellyn outliers. The east ridge of Nethermost Pike, our nemesis from a few weeks ago is the sloping ridge about a third from the right in this photo..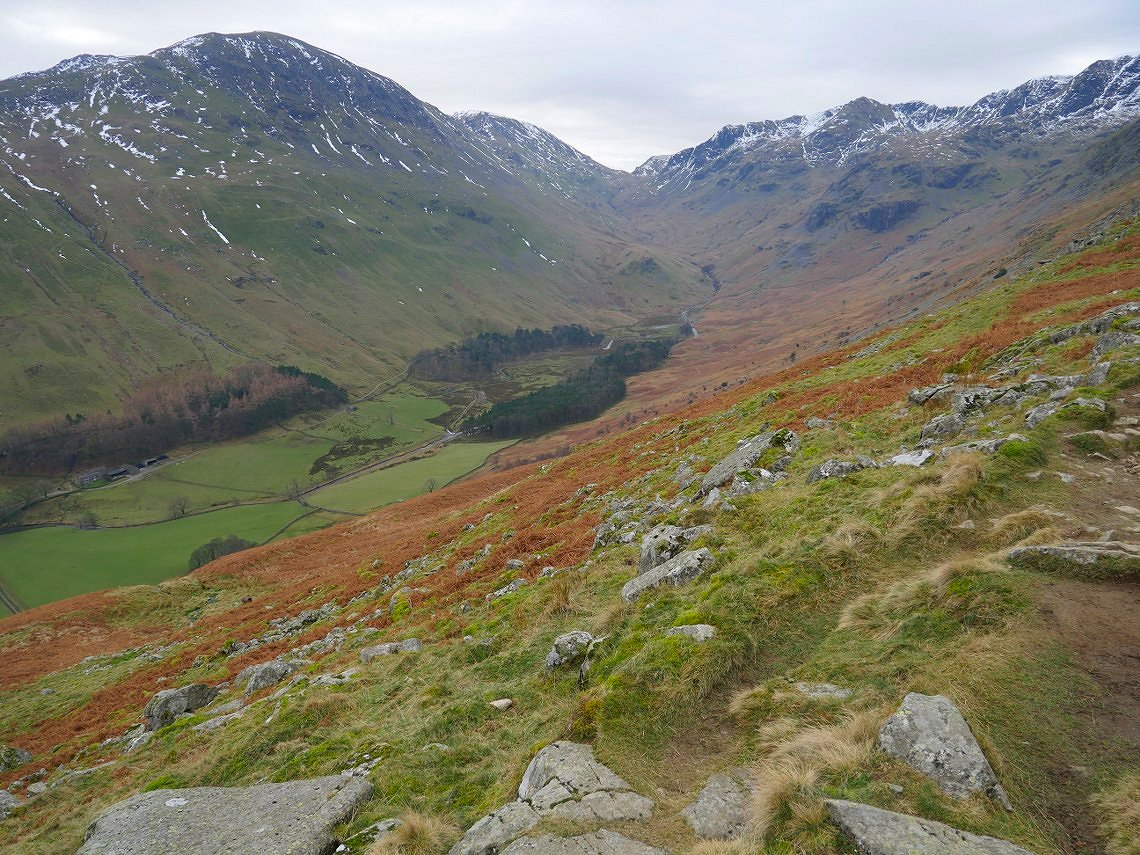 Grand view along Grisedale from the path climbing up to Hole -in - the - Wall.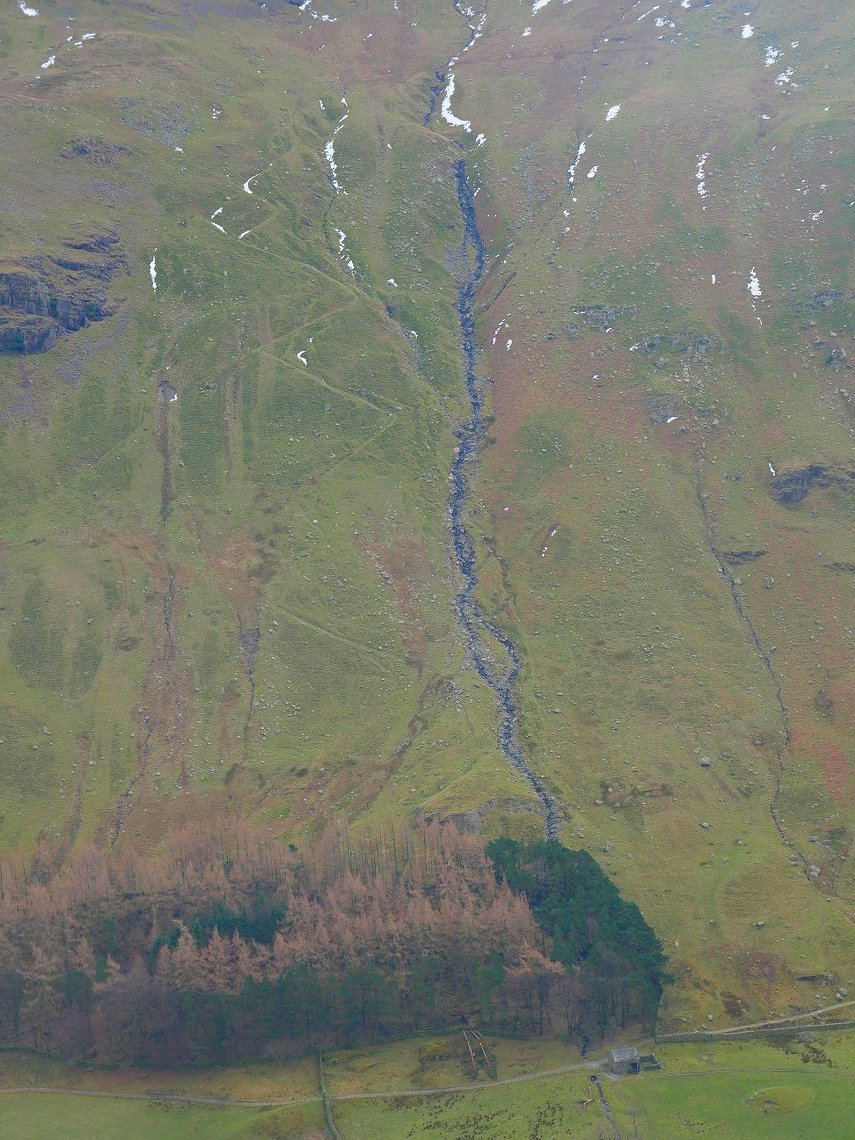 Looking across the valley to The Elmhow zig-zags which have fallen out of use as a popular way to climb to St. Sunday Crag. The path is still used however as part of the route to the scramble of Pinnacle Ridge.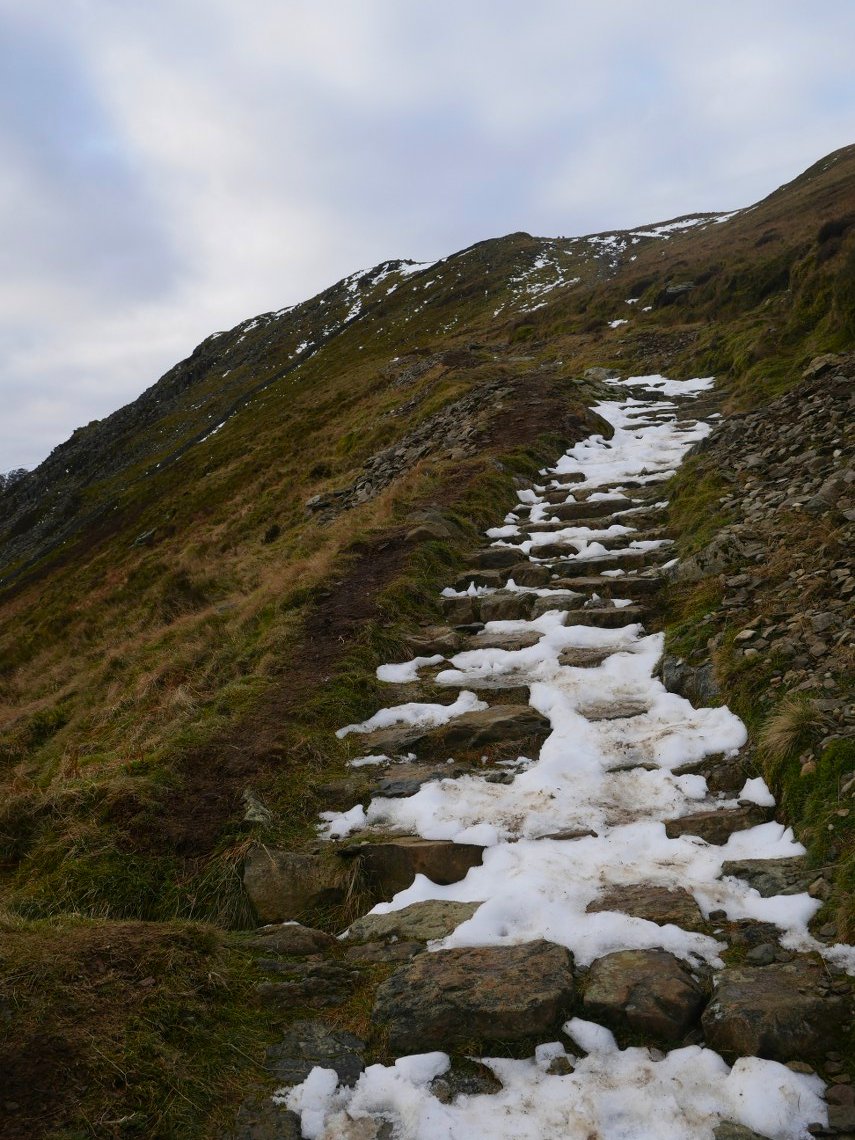 Nearing the top and the path steepens.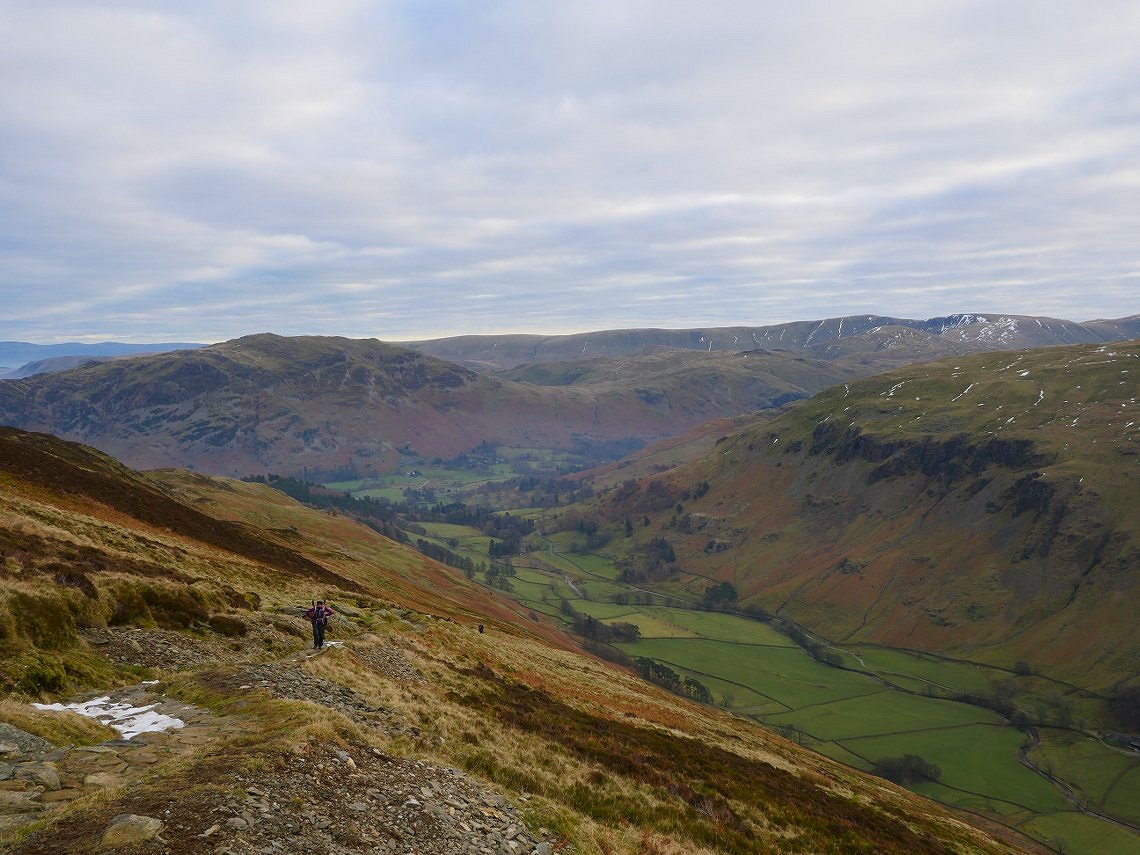 View back down lower Grisedale. Place Fell leads on to Boredale hause and the Angleltarn Pikes. The fells of the Wether Hill ridge and High Raise form the far horizon.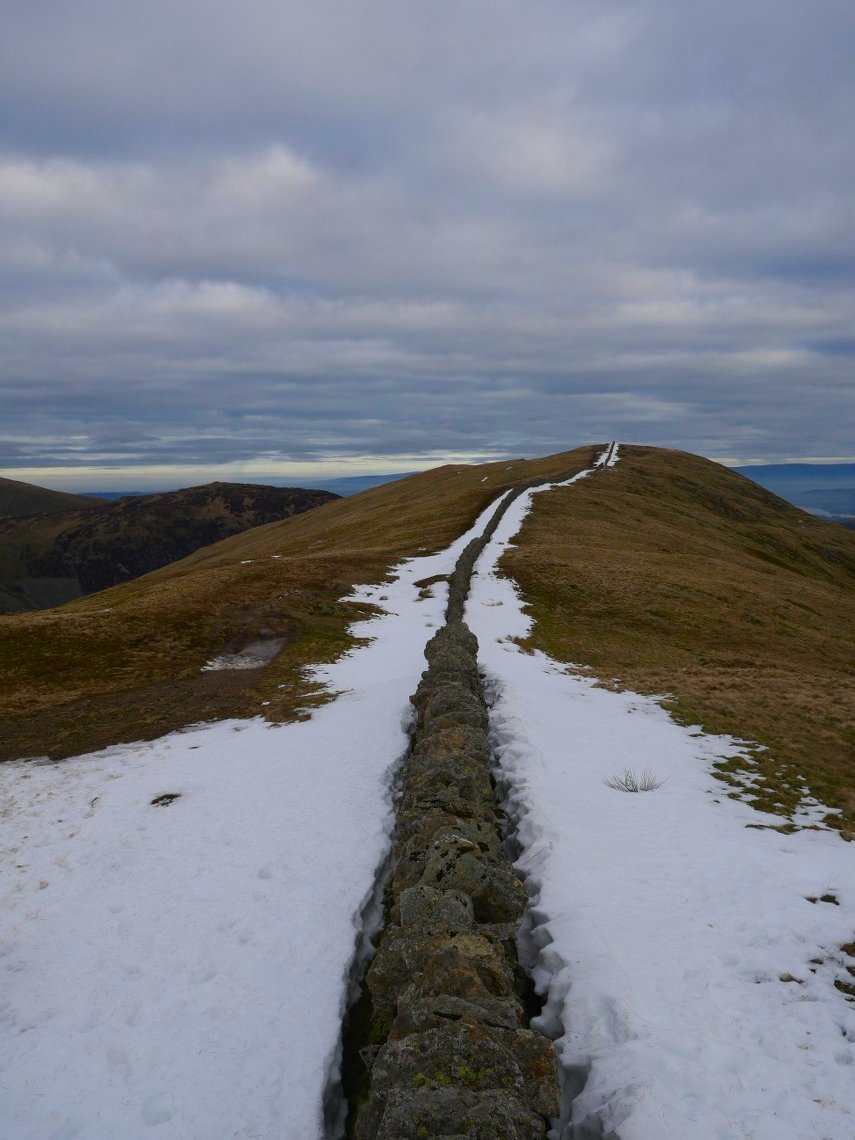 We arrive at Hole - in - the - Wall and I'm stood on the ladder stile looking along to Birkhouse Moor.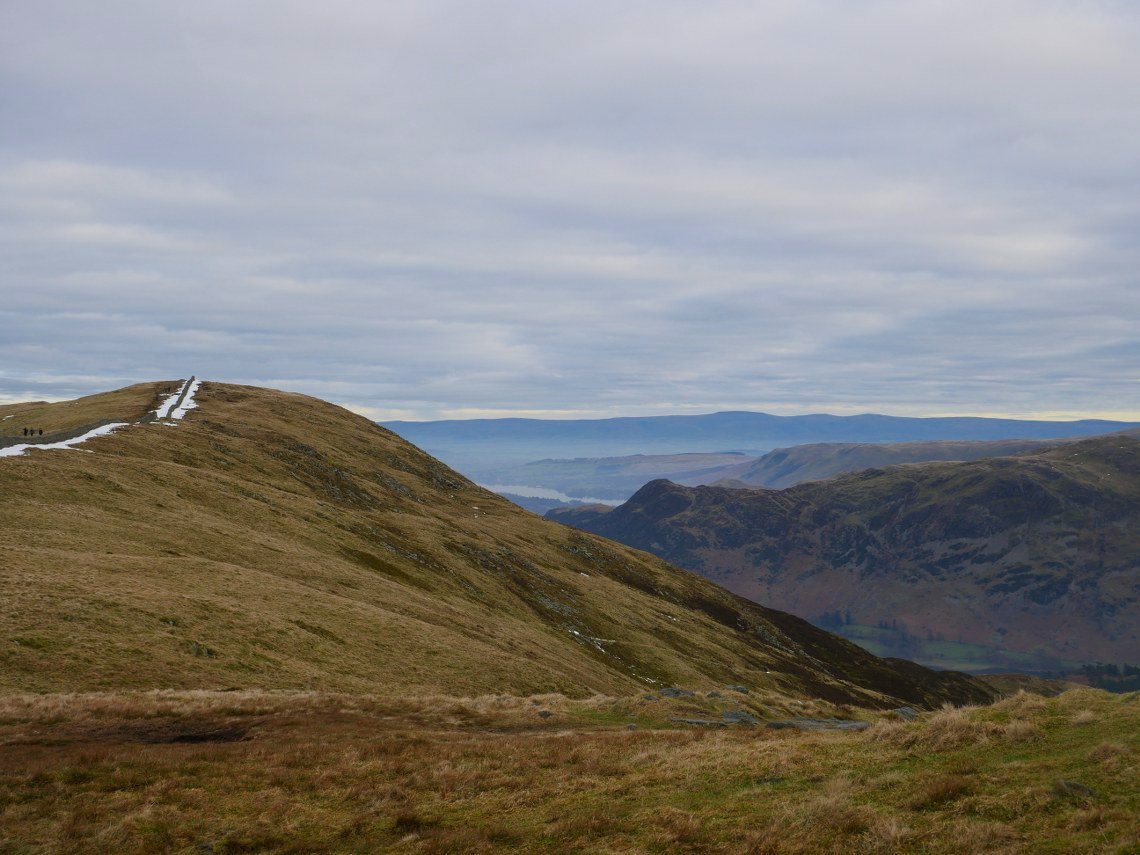 The air is very cold so quite clear so Cross Fell and the Dun Fells stand out.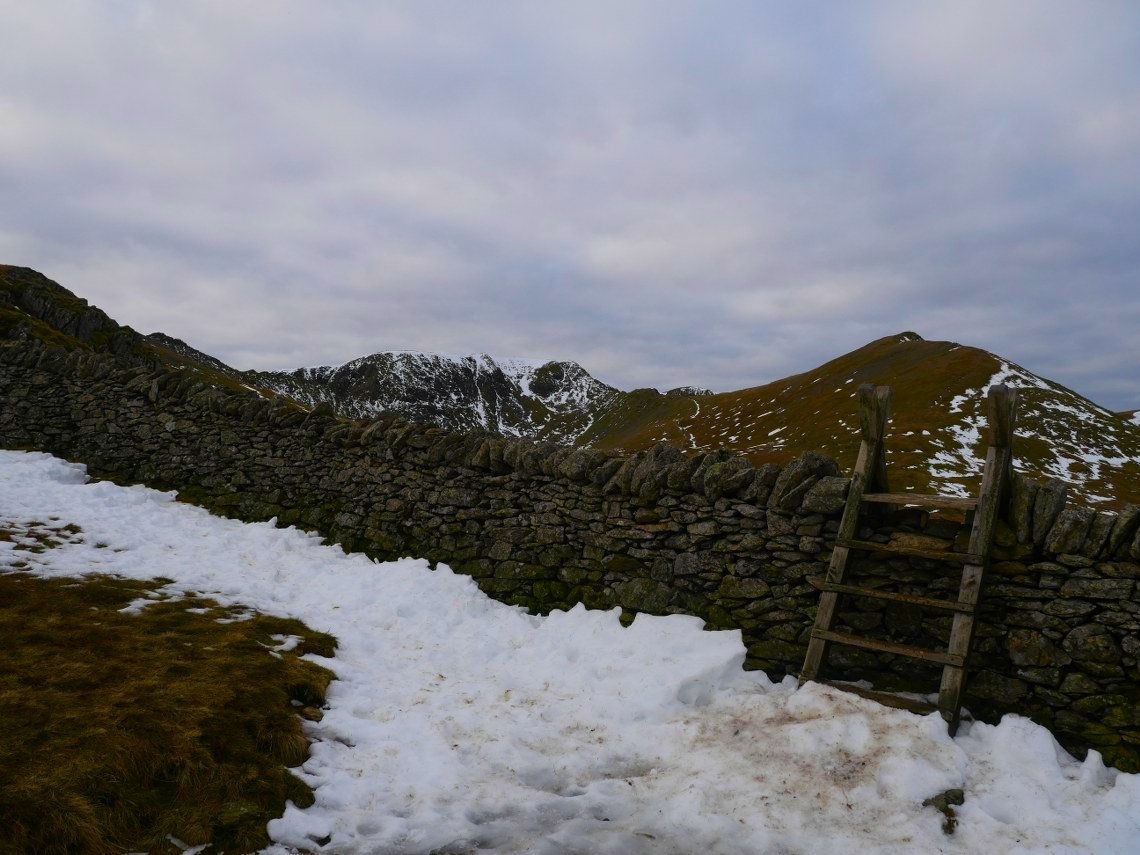 Helvellyn and our aim for today, Catstyecam seen over the wall.
.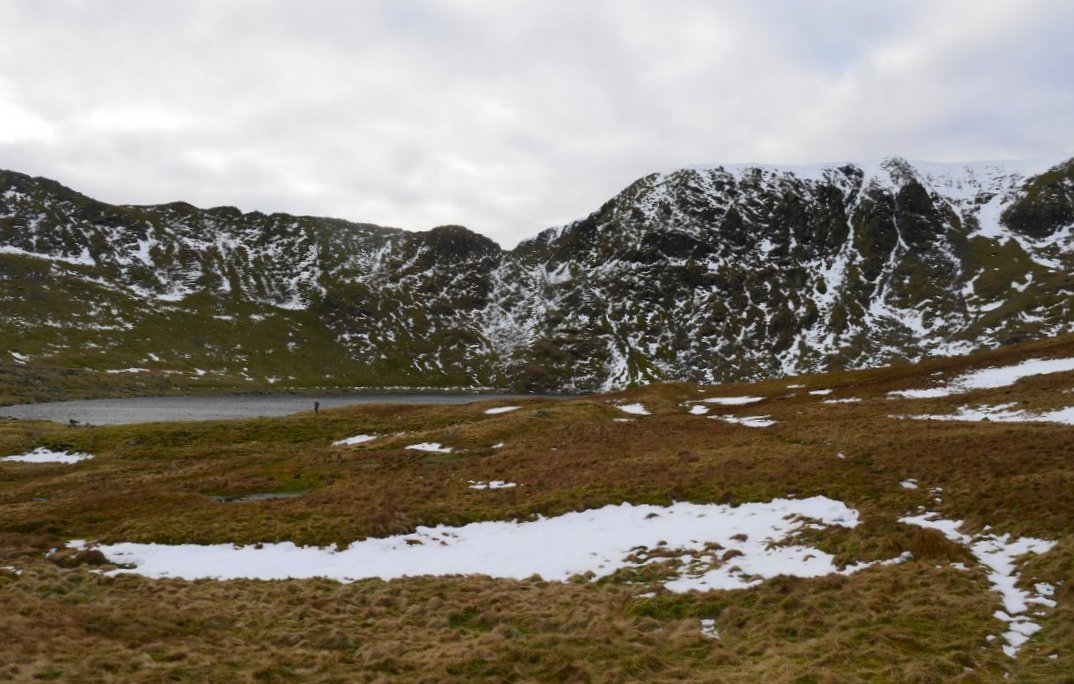 Passing Red Tarn on our way to start the climb to Catstyecam.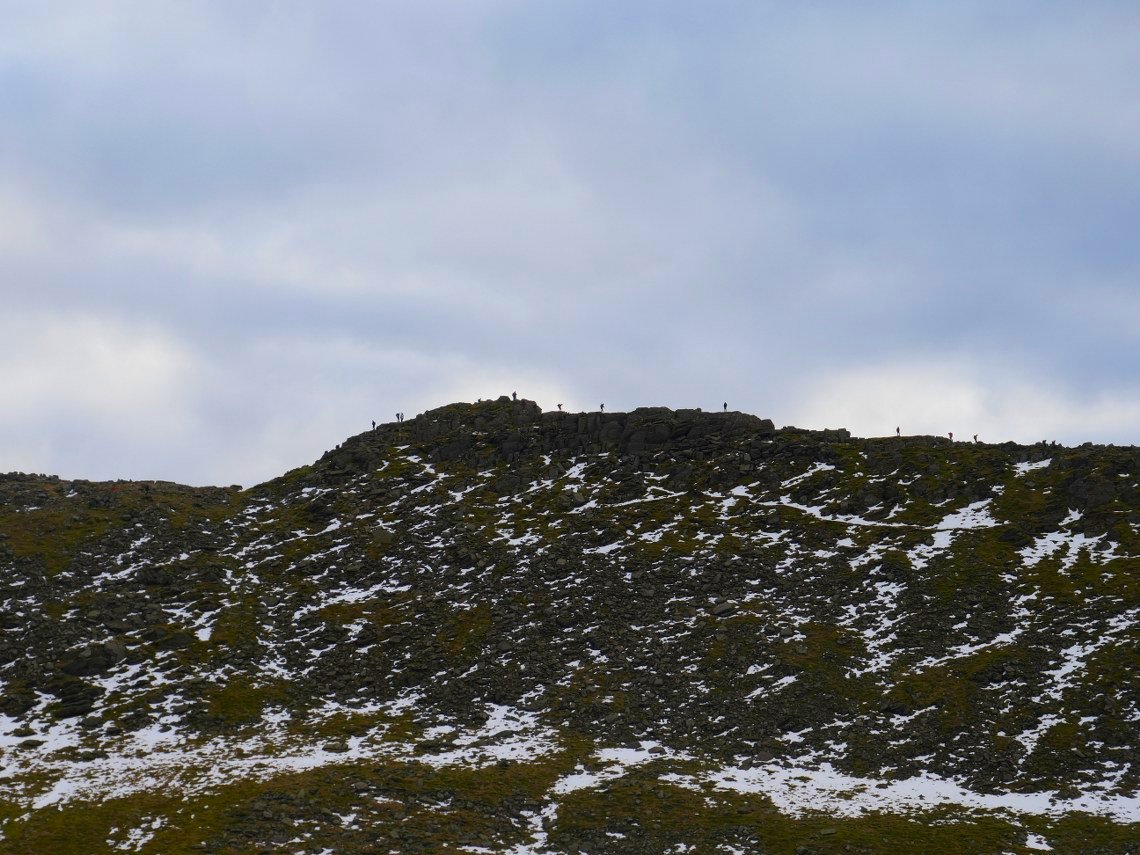 A steady stream of people making their way along Striding Edge.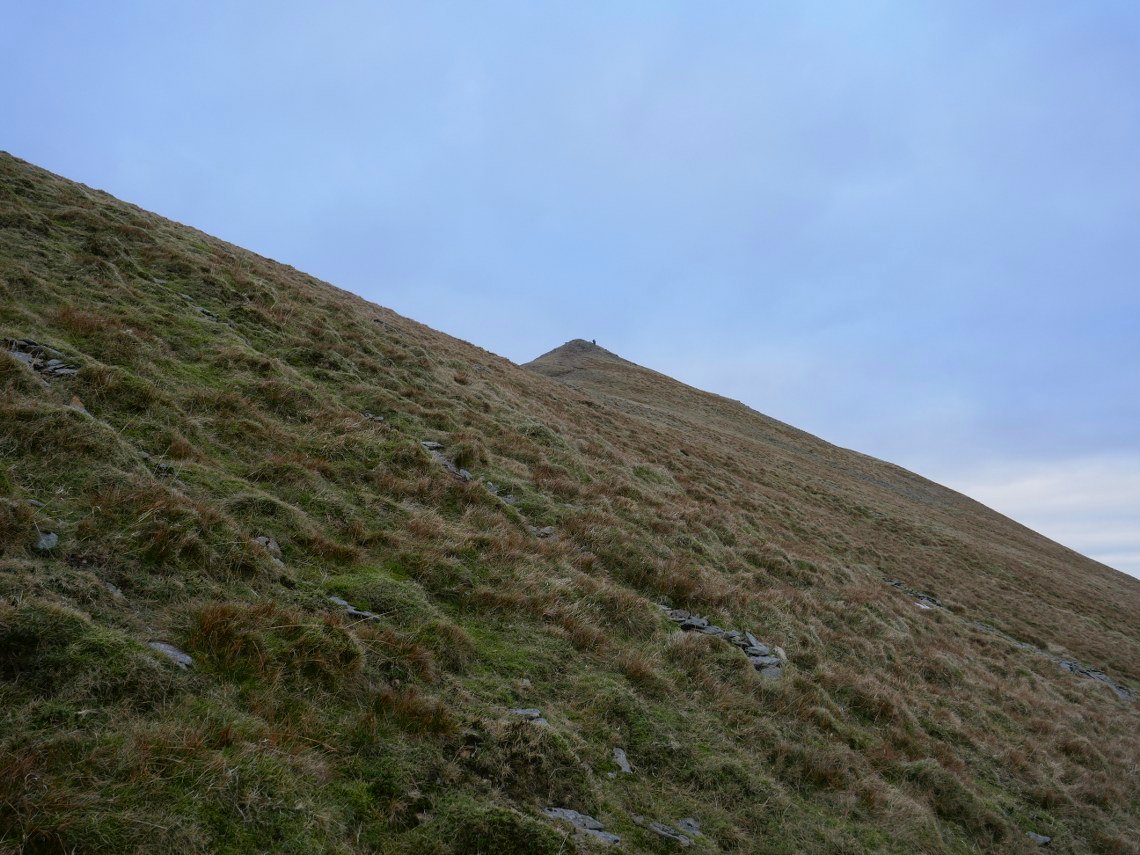 The top of Catstyecam from just before we turn sharp right for the final ascent.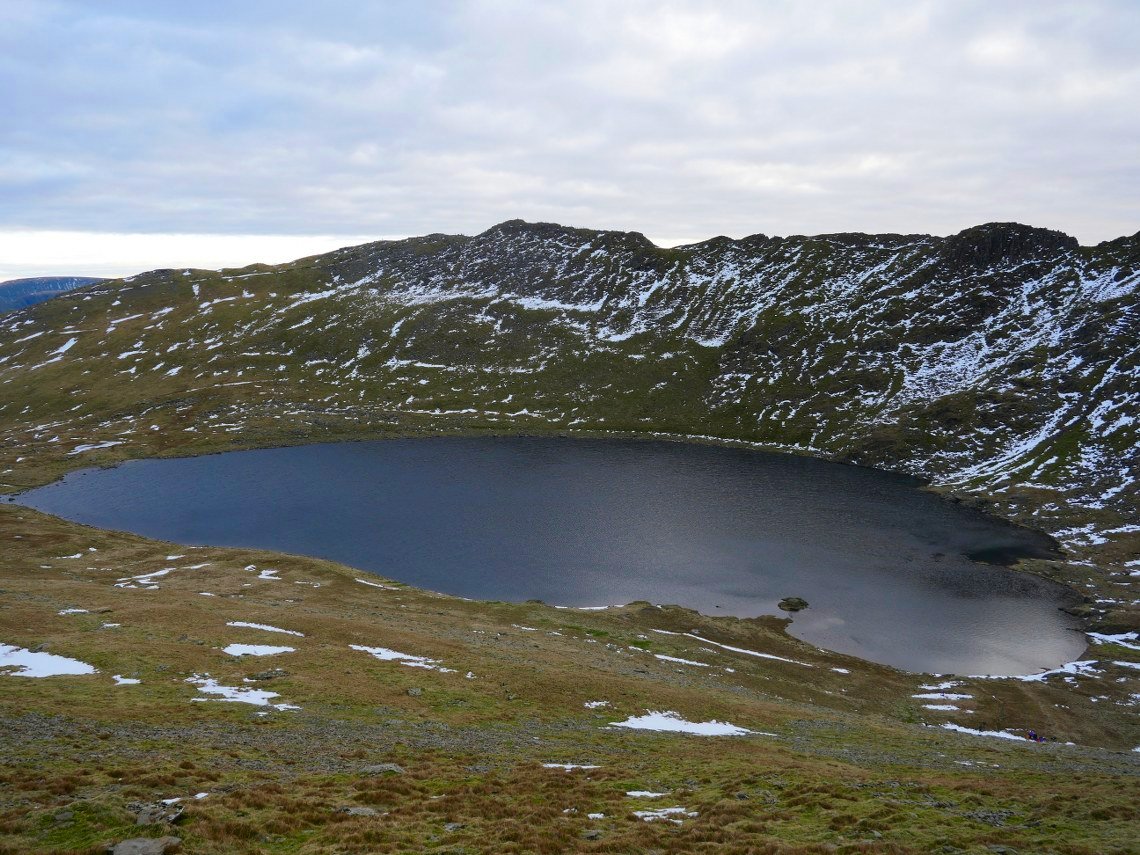 Full view of Red Tarn with Striding Edge above.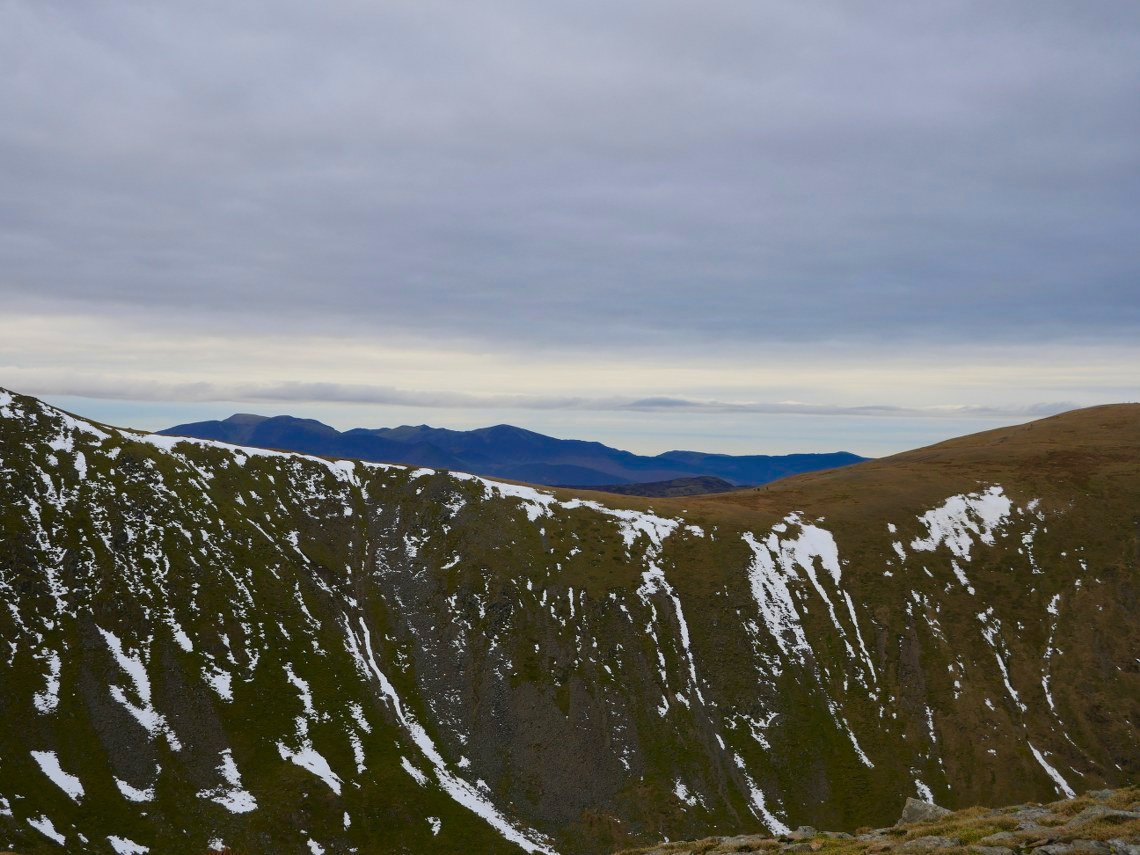 The Coledale and Whinlatter fells seen over the Whiteside/Helvellyn Lower Man ridge.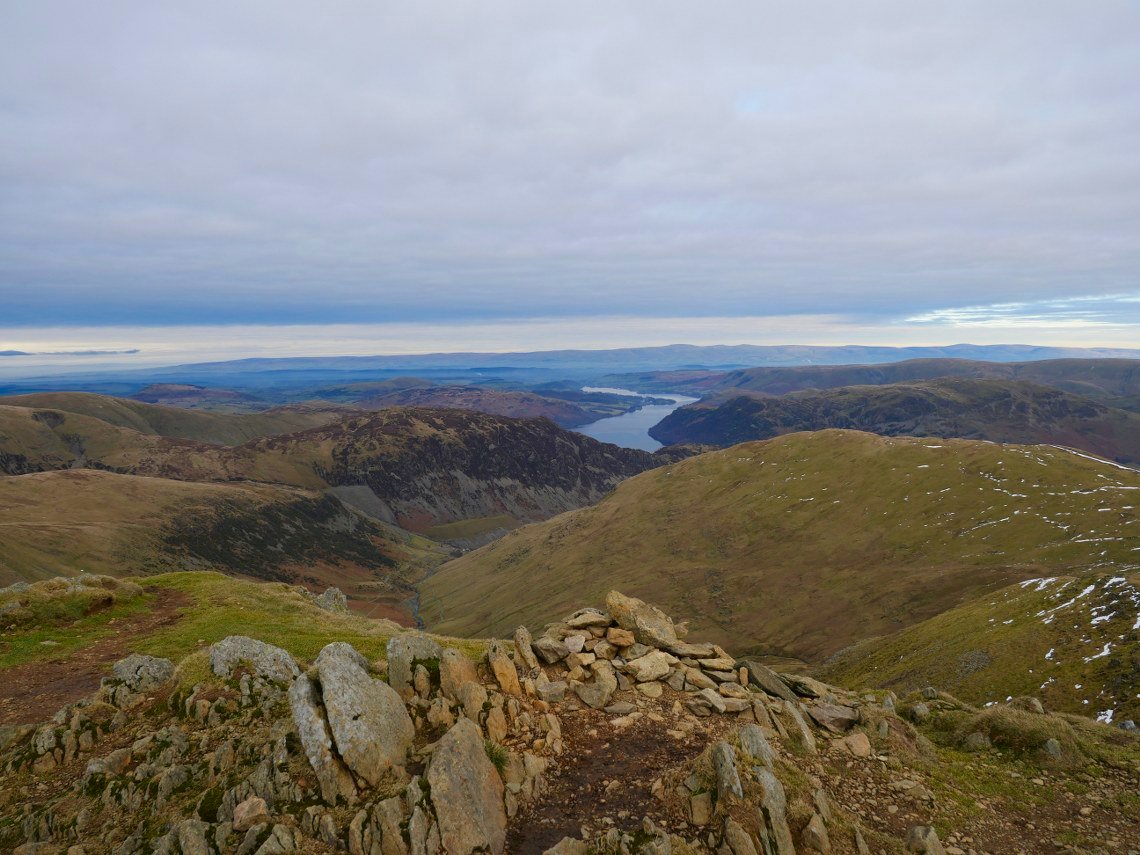 On to the top now looking down along Glenridding and over Sheffield Pike to Ullswater.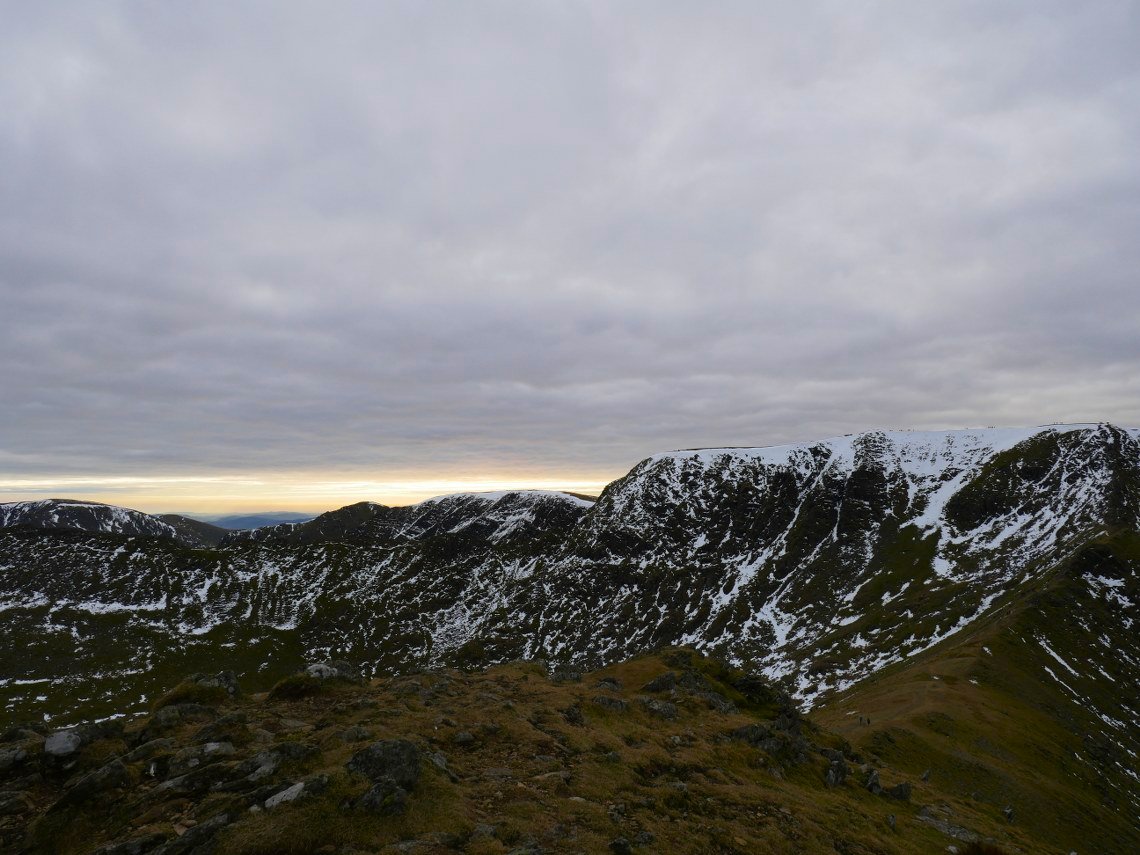 A bit of late afternoon sun over the Helvellyn massif.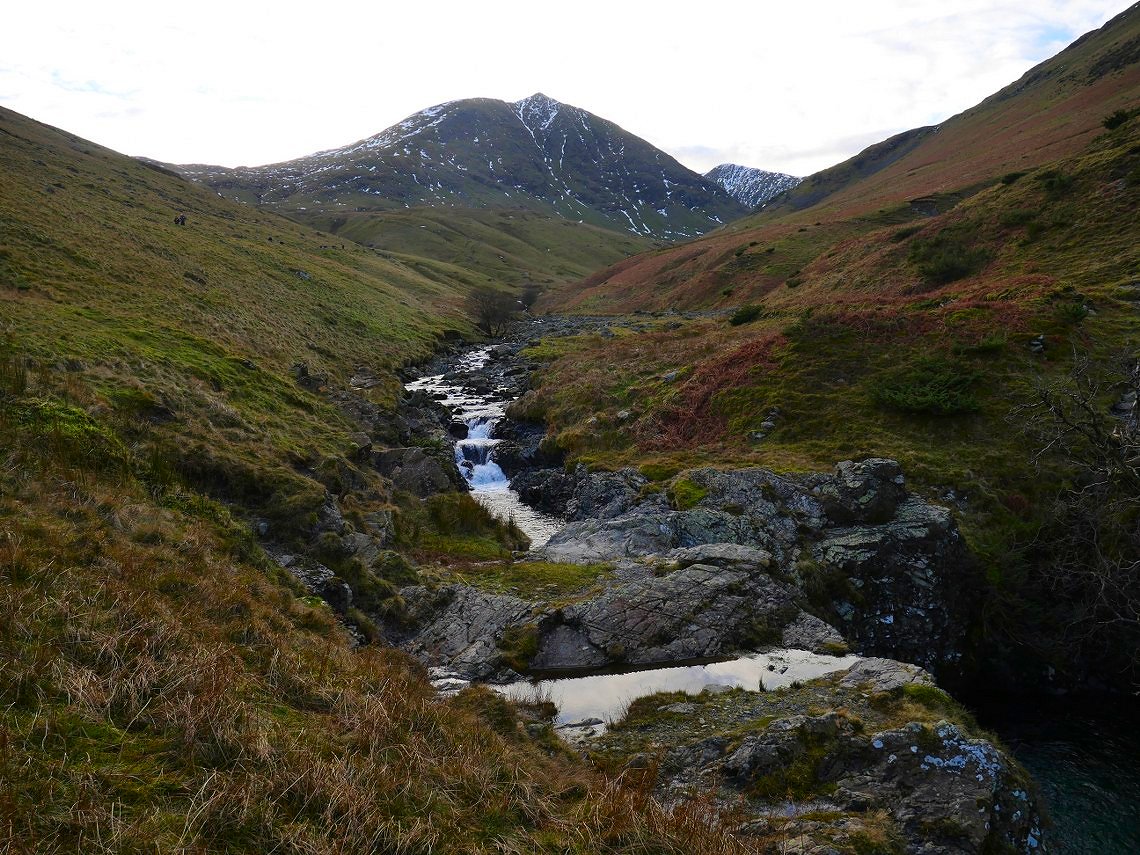 Quite windy and very cold at the top so we descended quickly down the path on the north east ridge and followed Red Tarn down. Just below the path there is a nice pool and falls.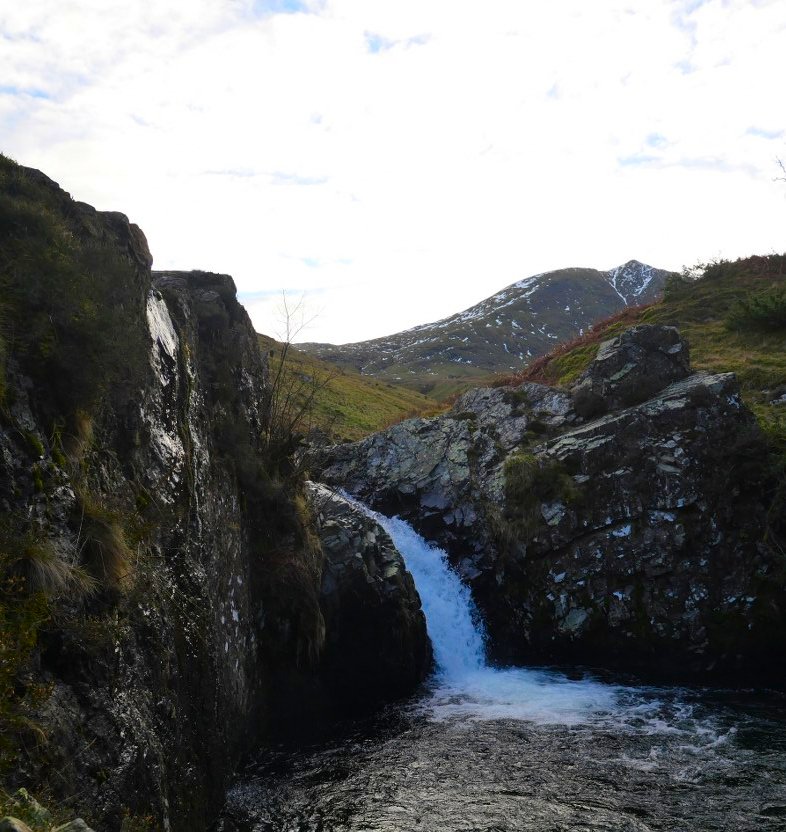 The falls and pool with Catstyecam beyond.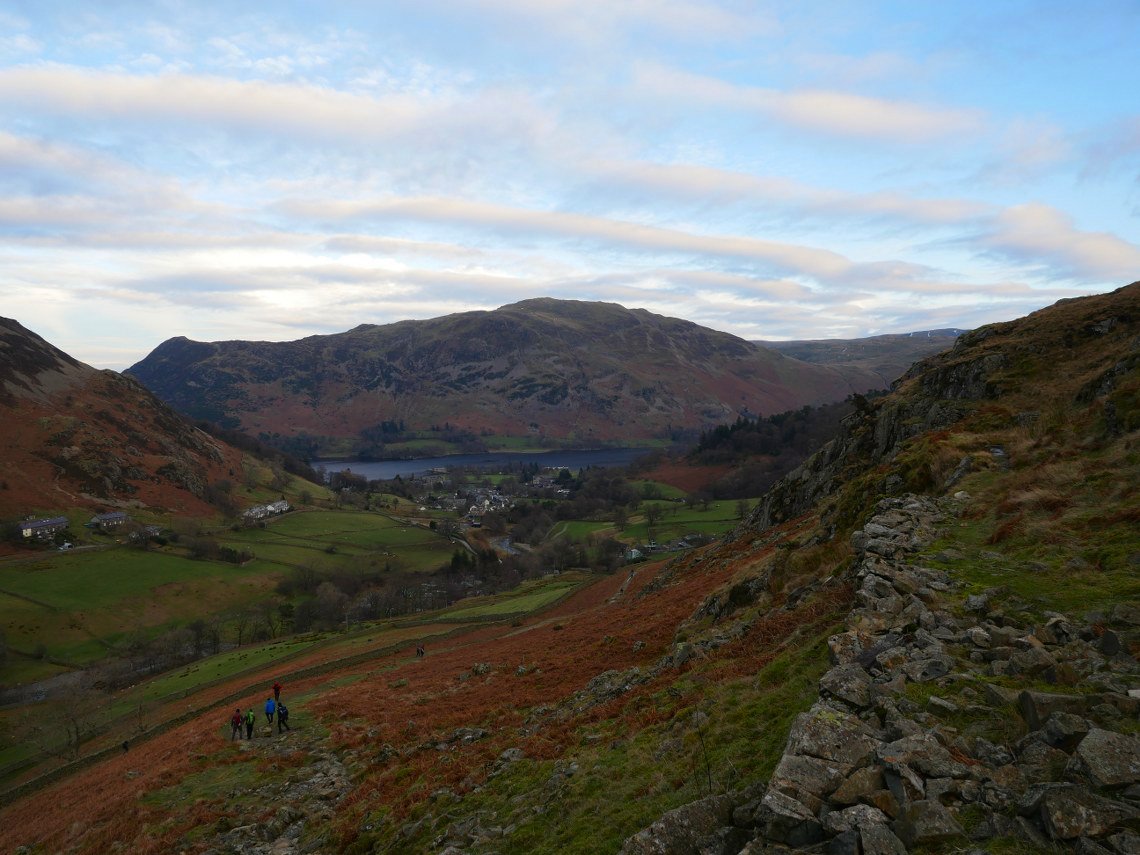 Place fell with lovely afternoon sky above.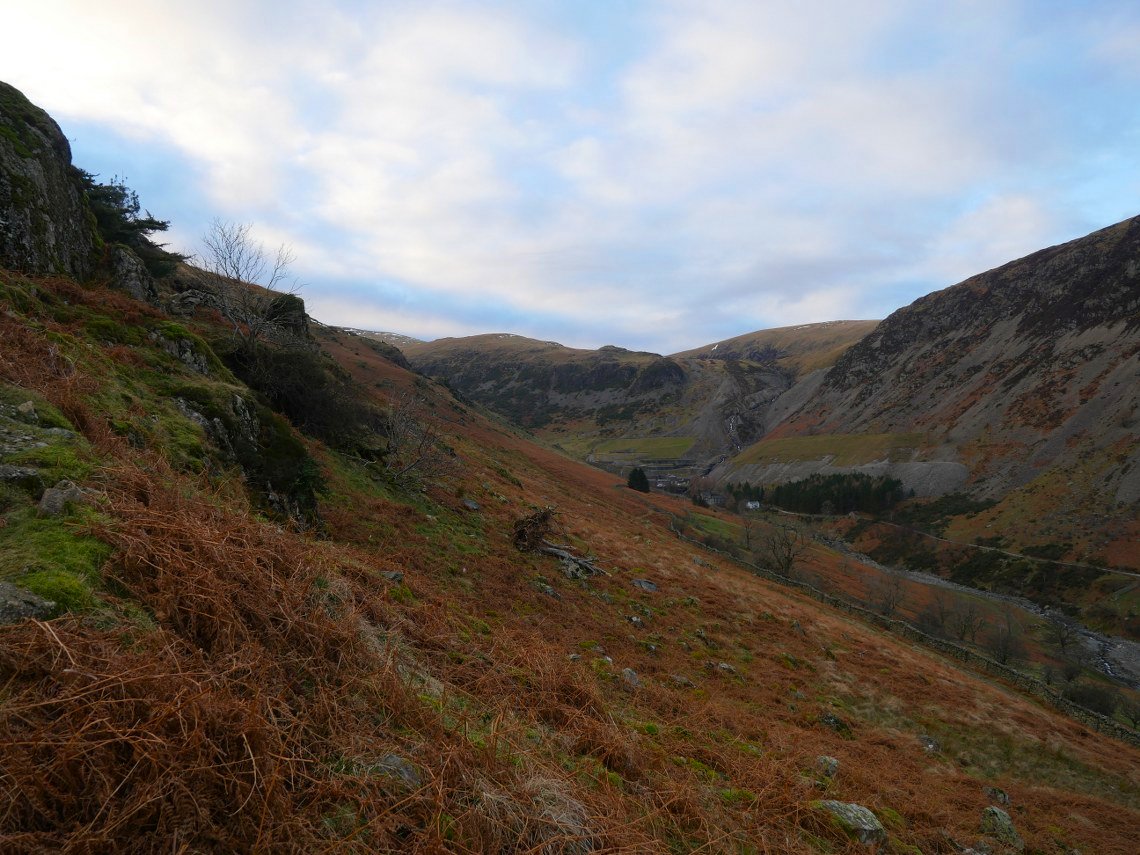 The view back to the old Greenside mine workings and Swart Beck from the path above Glenridding Beck.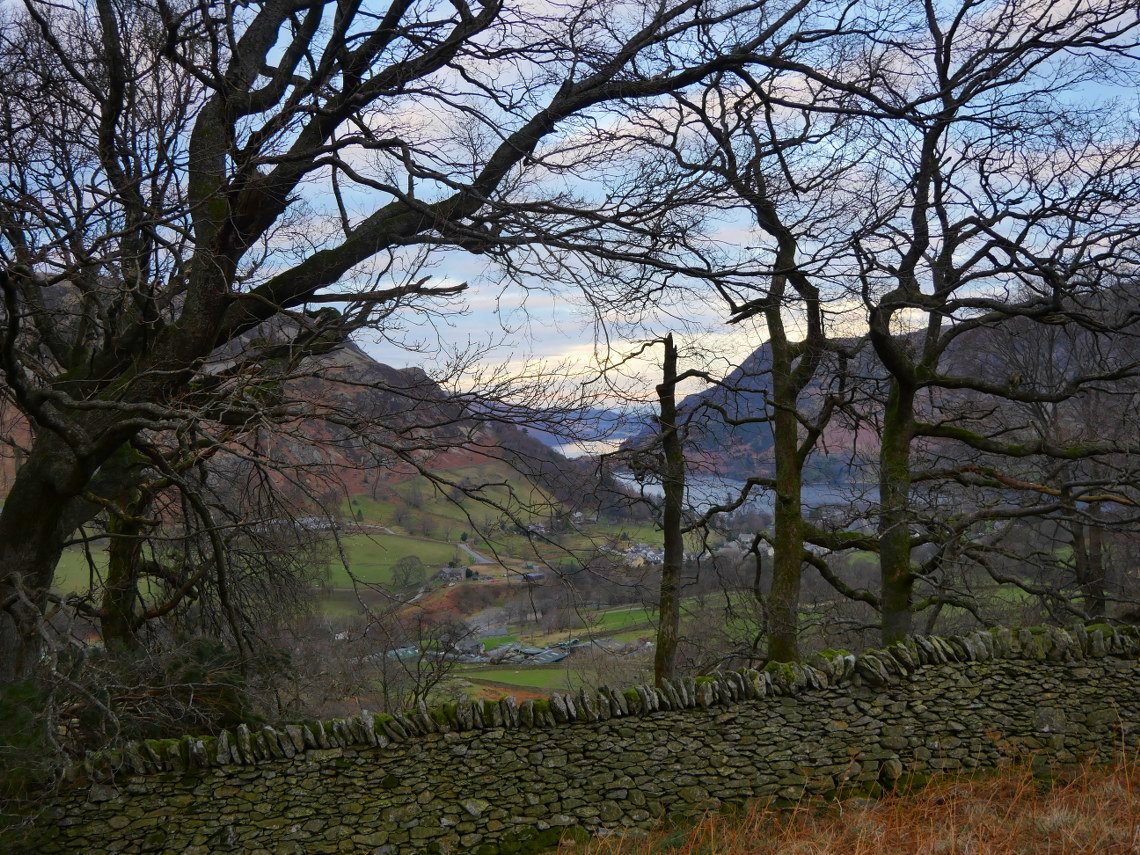 As we still had the light we contoured around the village and headed for Lanty's Tarn. This is looking down to Glenridding village from the path above Miresbeck.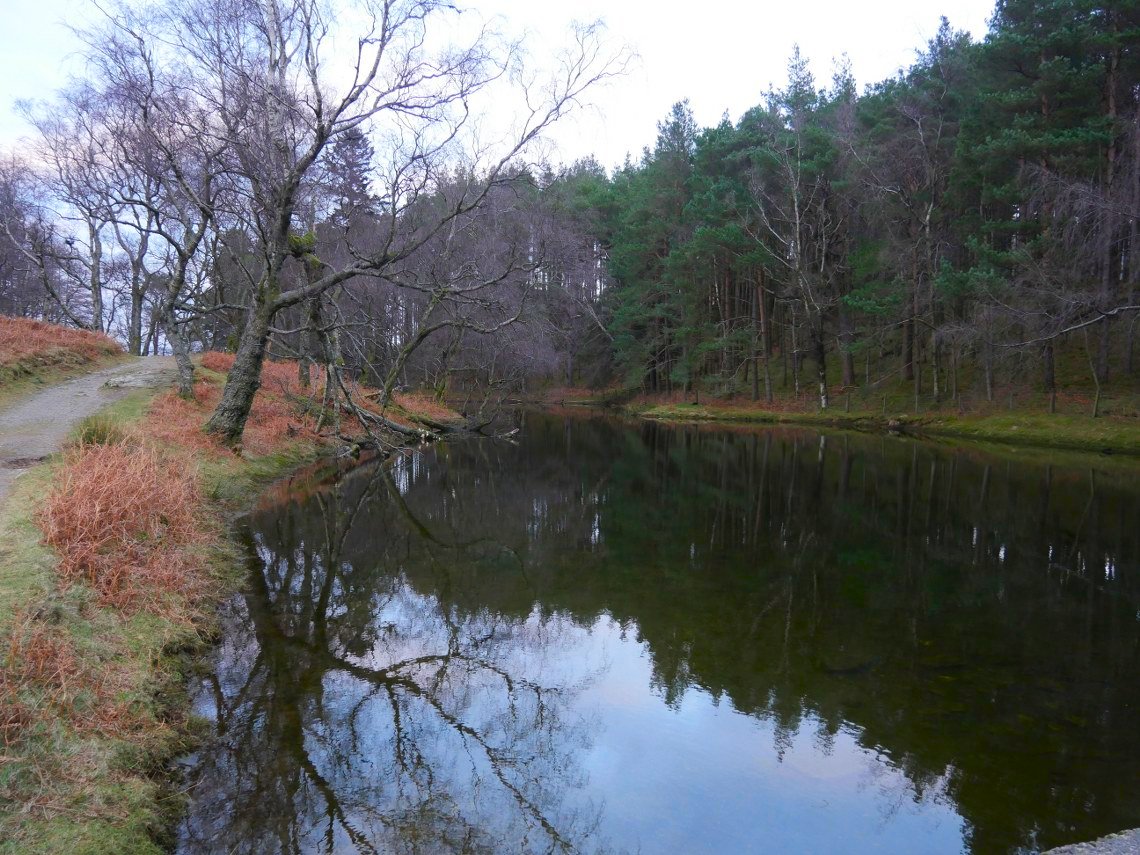 And here we are at Lanty's Tarn.
Previous walk - Sergeant Man and High Raise - Next walk - Helvellyn and the fells of the central ridge