WWW.KARLSWALKS.CO.UK
PICTURES AND TRIP REPORTS FROM MY WALKS IN THE ENGLISH LAKE DISTRICT
---
E-mail - karl@karlswalks.co.uk
Ard Crags and Knott Rigg
6th March 2022
Route. Birk Rigg Quarry - Birk Rigg - Aiken Knott - Ard Crags - Knott Rigg - Keskadale - Birk Rigg ( About 6 miles 2000ft ascent )
Another sunny but cold day today as we tackled this route which although only short in miles has a steep start and an even steeper finish.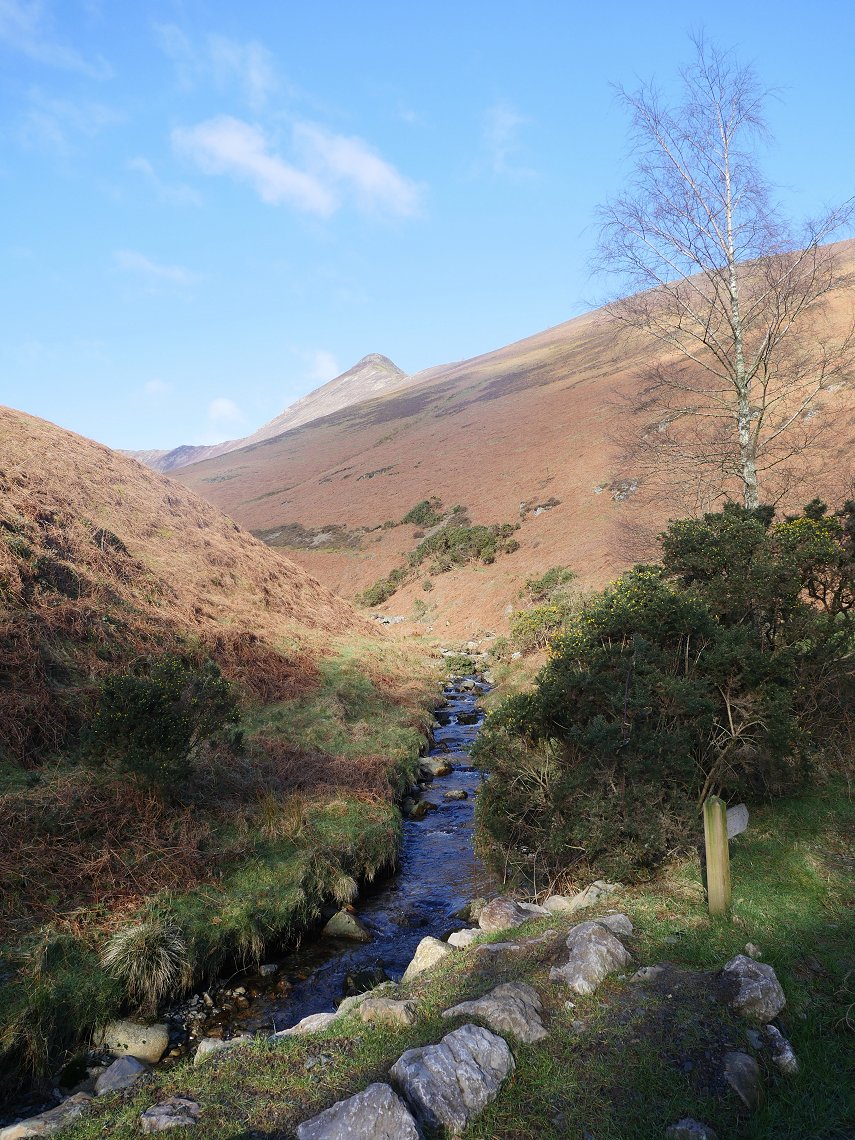 The view along Rigg Beck from the parking spaces in the old quarry. Causey Pike is the summit in the distance. The sign says Buttermere four and a half miles and is a route I'd like to try one day.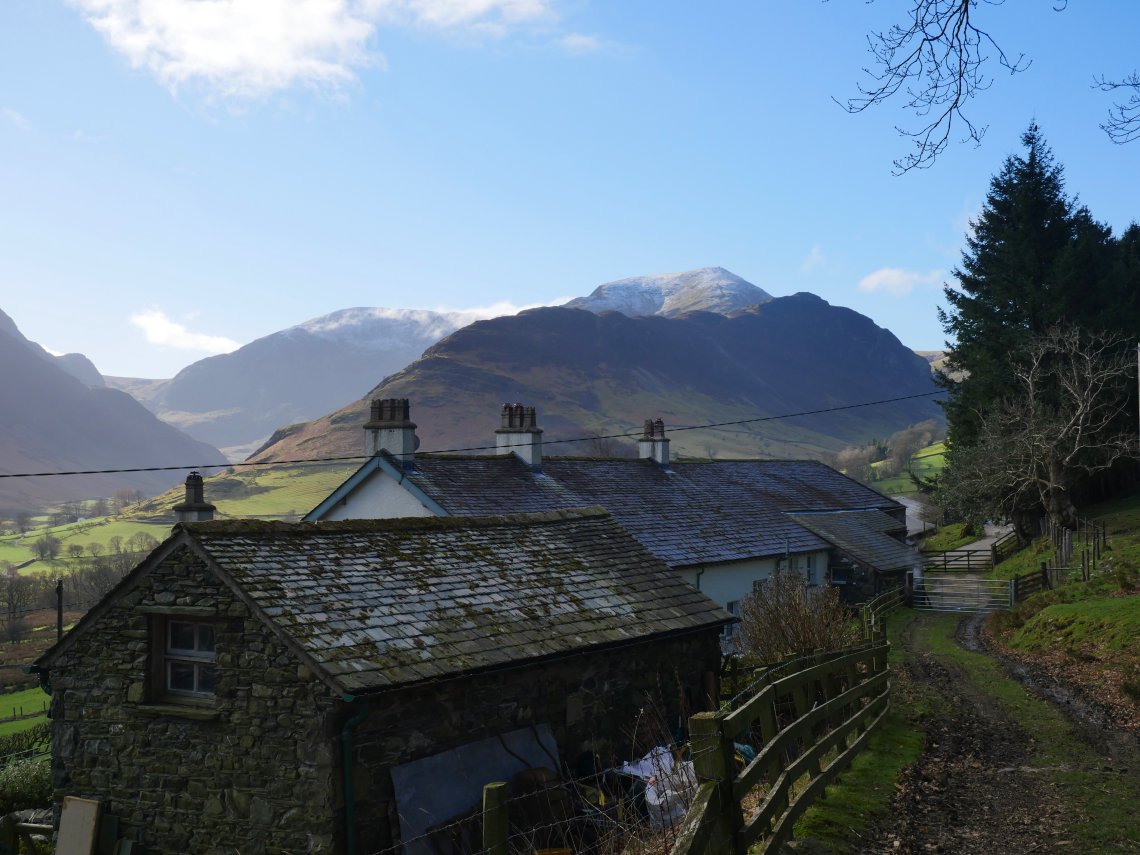 The higher tops still had a dusting of snow. Hindscarth ( with Scope End below ) on the right with Dale Head on the left in this case.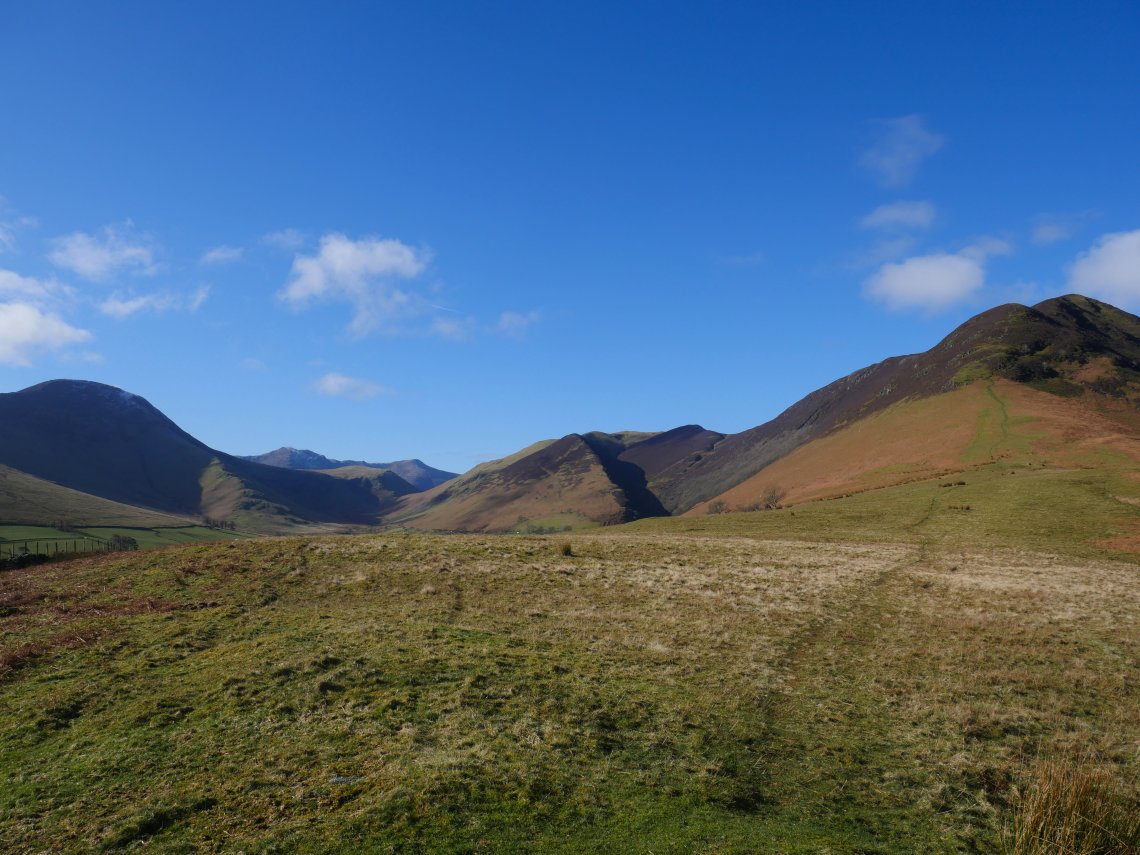 Our route laid out before us. Up the obvious path on the right then along the ridge and down the narrow ridge seen in the centre of the photo. Robinson is the big hill to the left and in the distance is the High Stile ridge above Buttermere.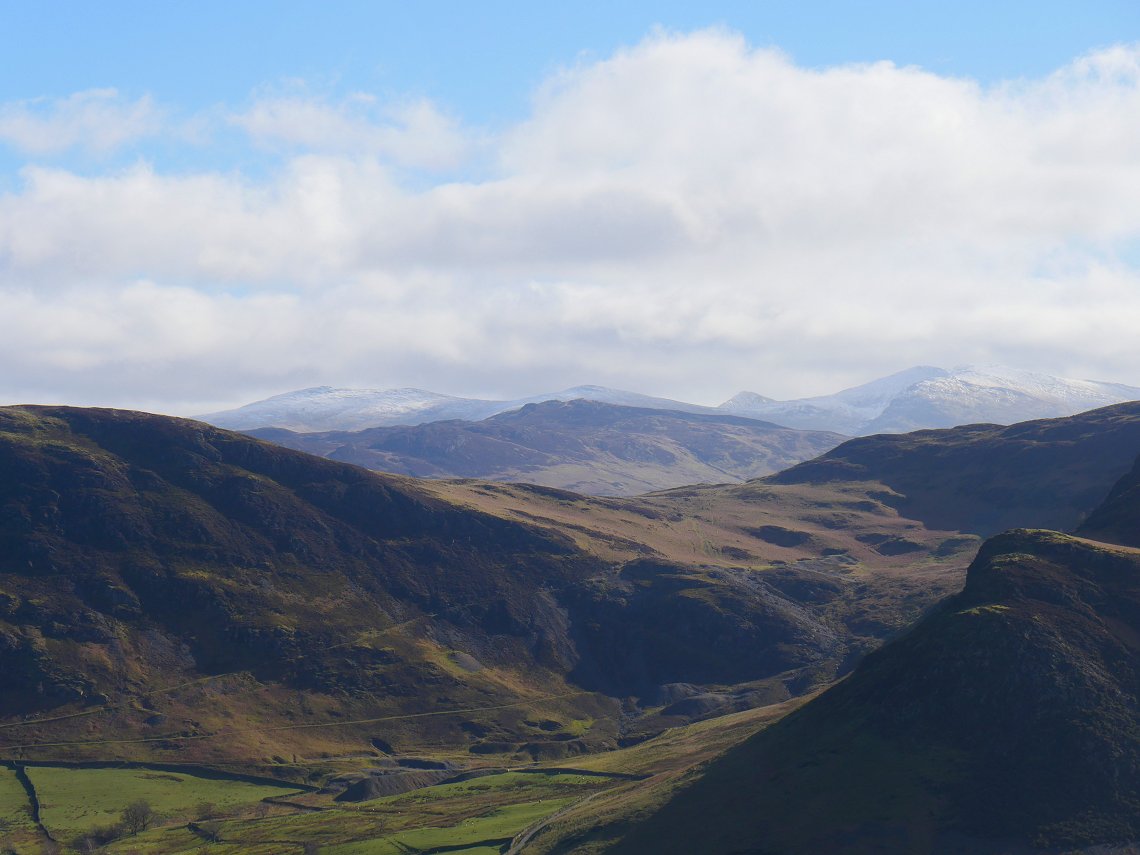 As often seems to happen the Helvellyn fells have attracted the most snow.
It's a steep but lovely climb over Aiken Knott on a winding path through the heather.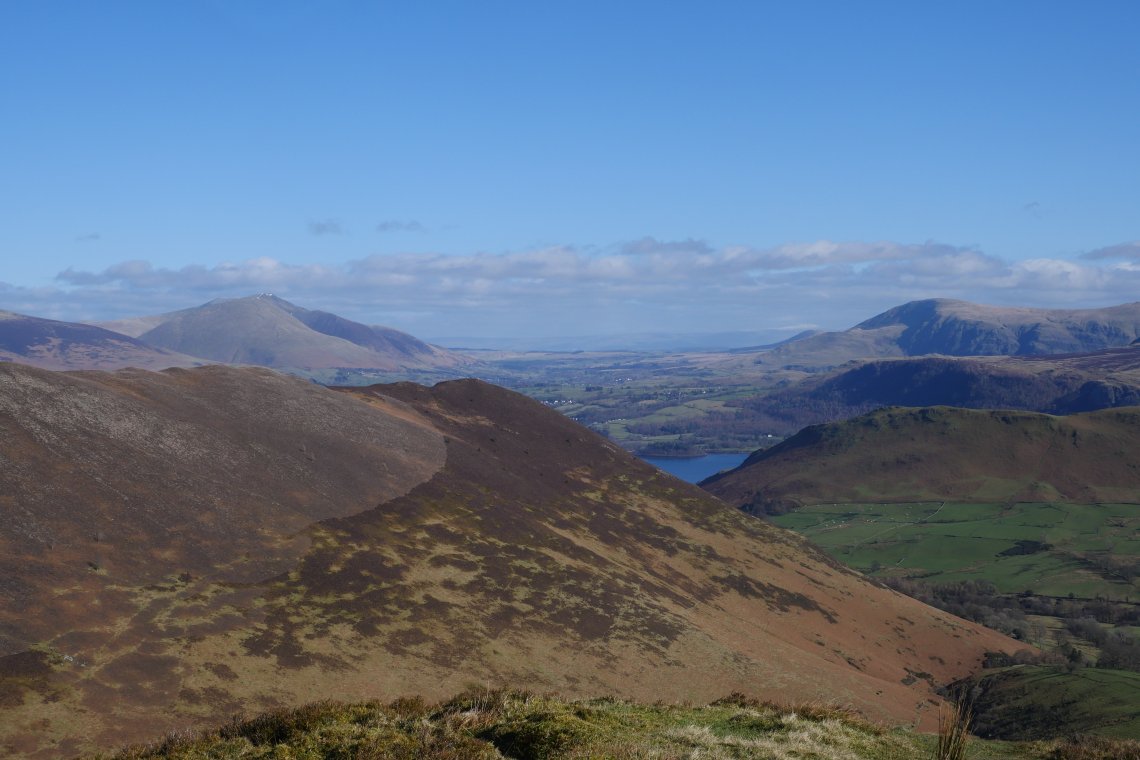 Looking back over a little bit of Derwentwater through the A66 corridor with Blencathra to the left and Clough Head to the right.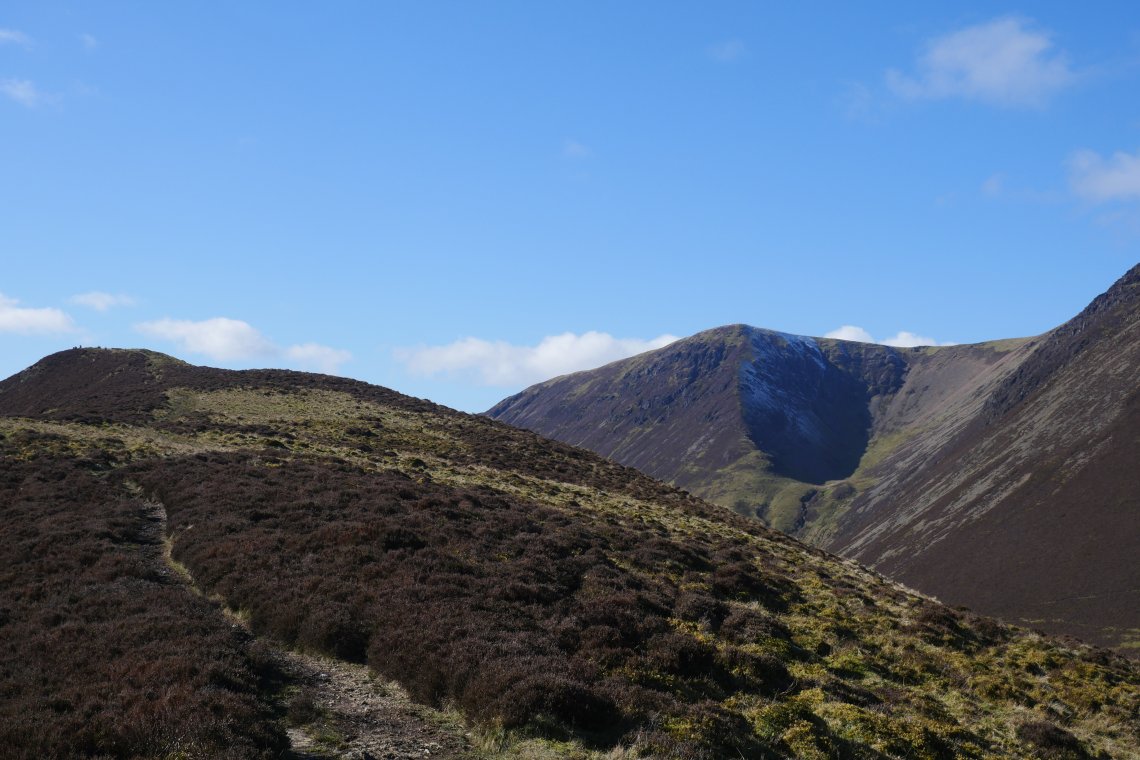 On the last little rise to Ard Crags summit and Addacomb hole is well seen. The ridge that I climbed in 2018 looks every bit as steep as I remember.
.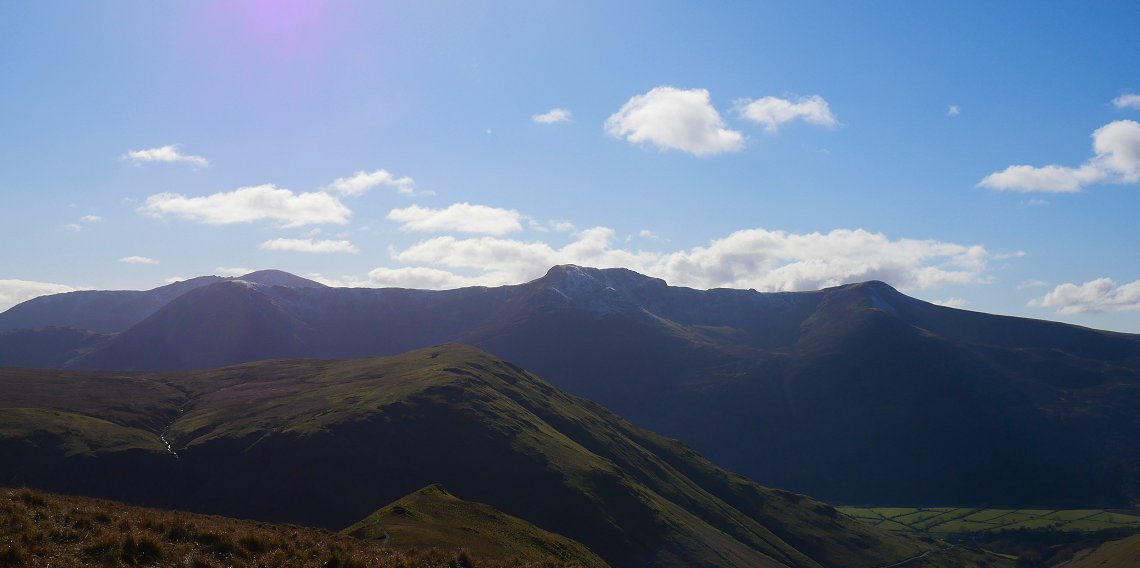 From Ard Crags it's an easy stroll along to Knott Rigg getting a closer look at the the High Stile fells.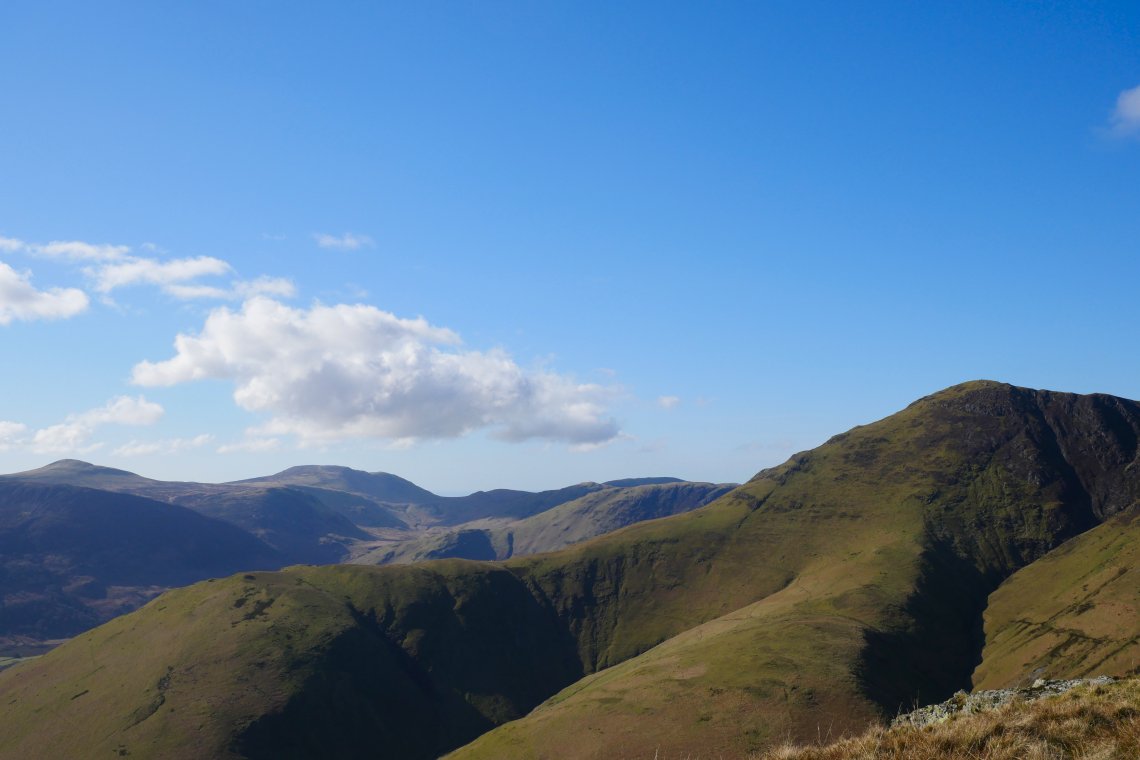 Looking north west over Whiteless Edge to the Loweswater fells.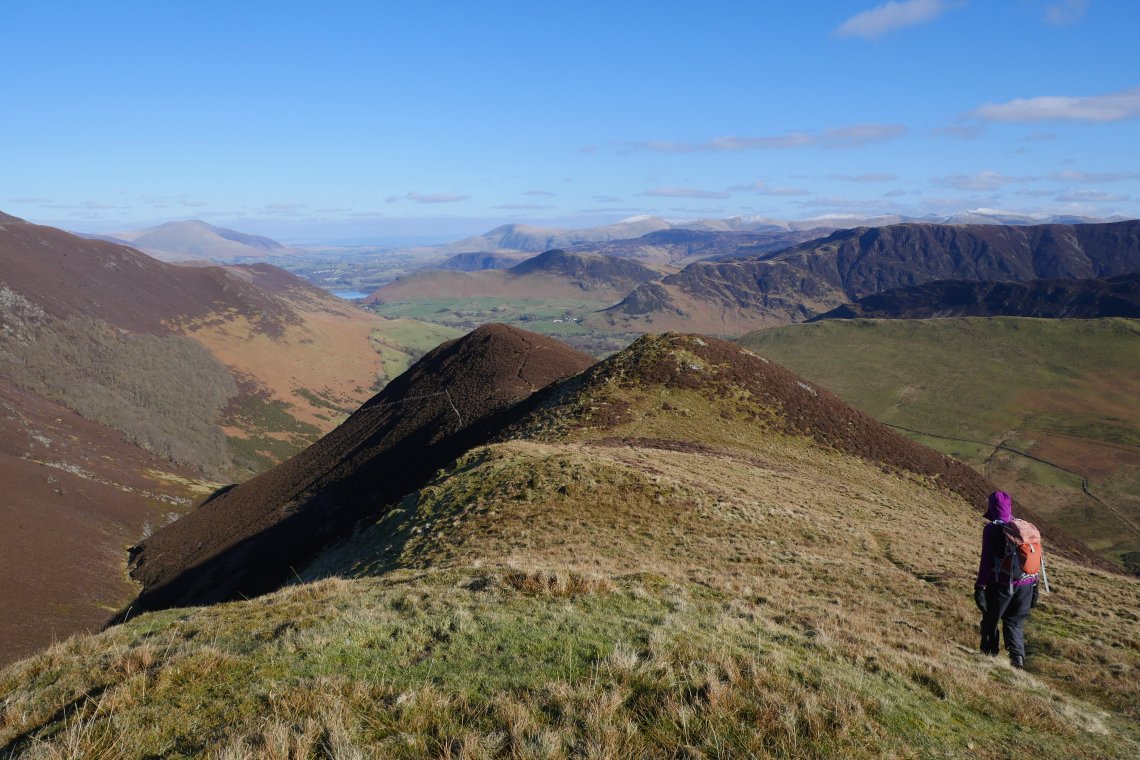 Starting the lovely bumpy descent down to Keskadale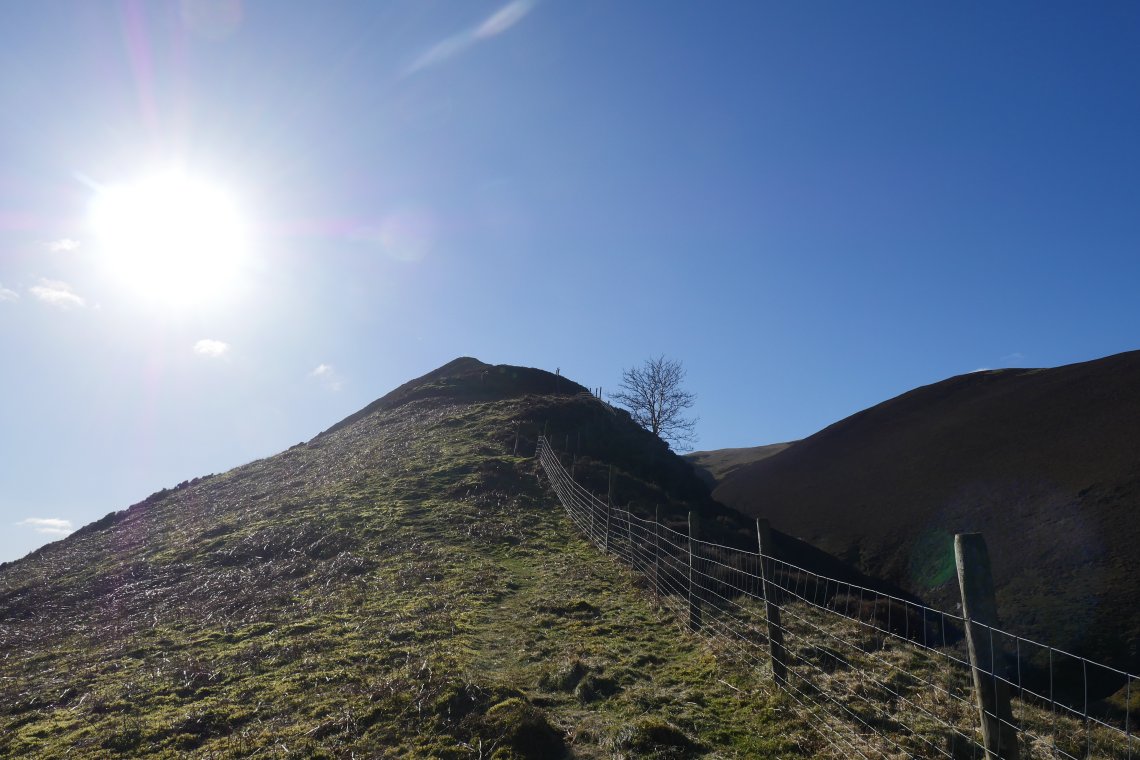 Which in it's later stages becomes very steep.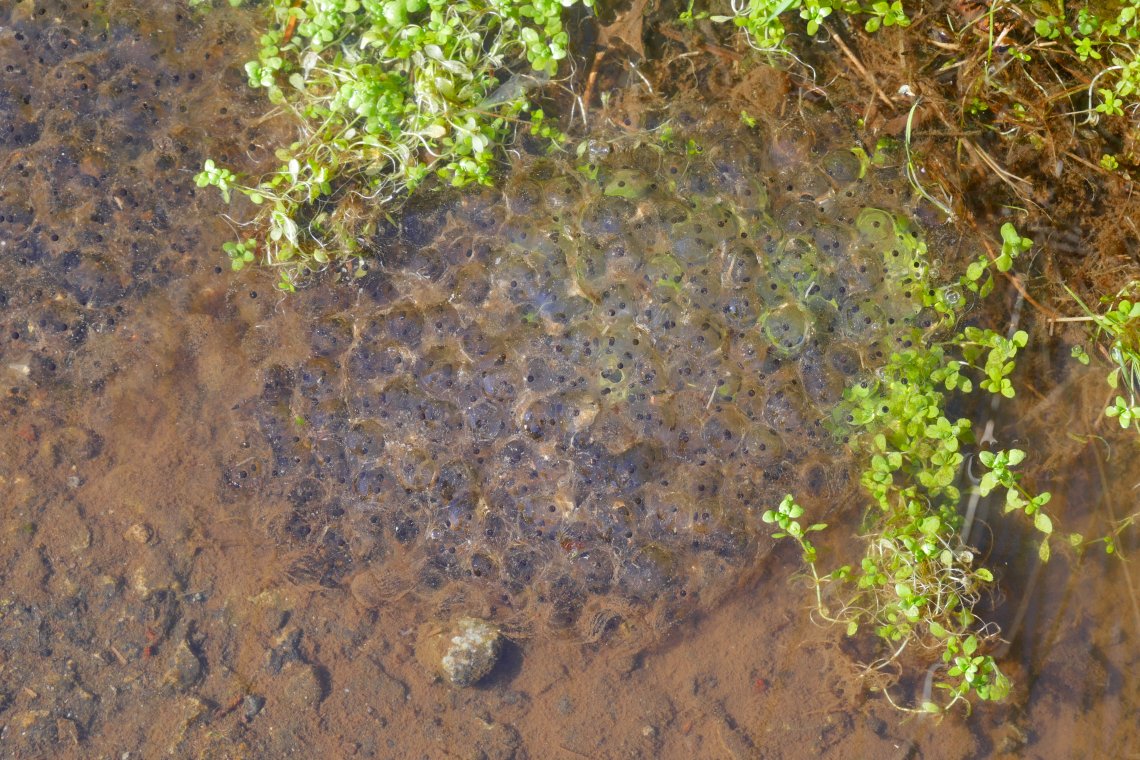 Spring has sprung although a puddle on the road is maybe not the safest place to start life.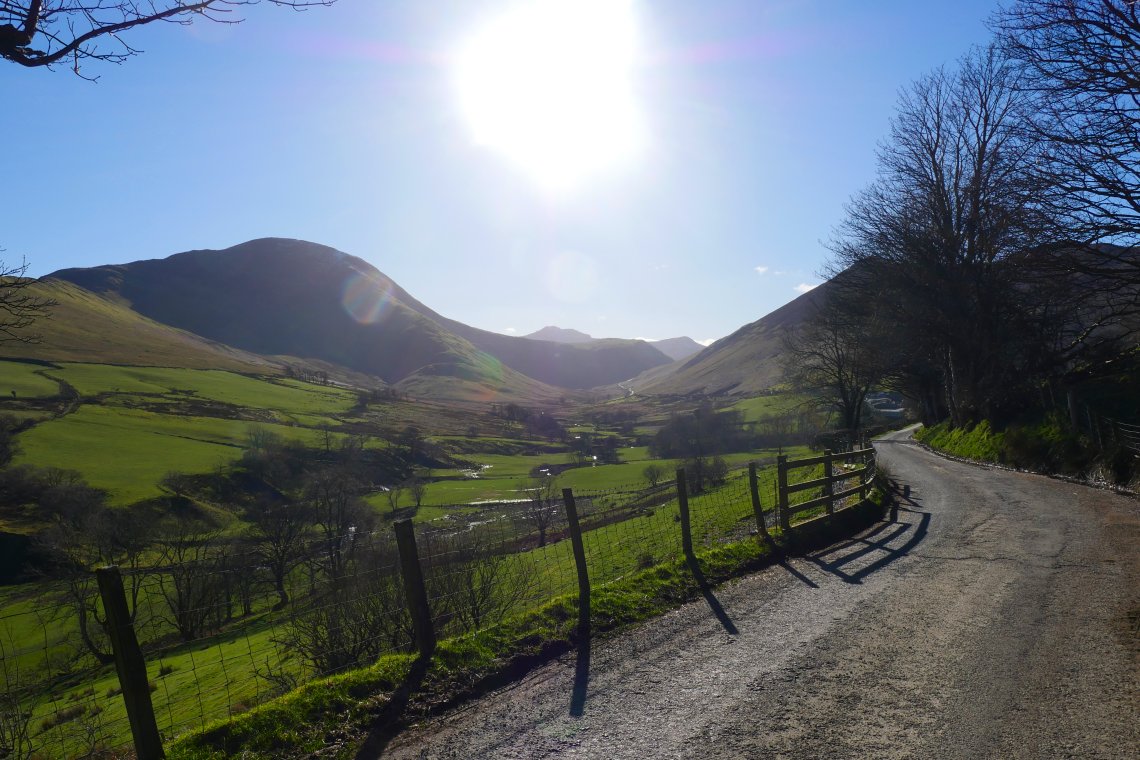 Still a bit chilly but what a glorious afternoon
Our route seen from the road.
Previous walk - Crinkle Crags - Next walk - Bowfell