WWW.KARLSWALKS.CO.UK
PICTURES AND TRIP REPORTS FROM MY WALKS IN THE ENGLISH LAKE DISTRICT
---
E-mail - karl@karlswalks.co.uk
Catbells, Maiden Moor and High Spy
3rd April 2022
Route. Hawes End - Catbells - Hause gate - Maiden Moor - High Spy - Newlands Beck - Little Town - Skelgill - Hawesend. ( About 9.5 miles 2600ft ascent )
A bright and not too cold morning for our walk this week starting with an up and over the ever popular Catbells, then along the ridge and back following the lovely Newlands Beck.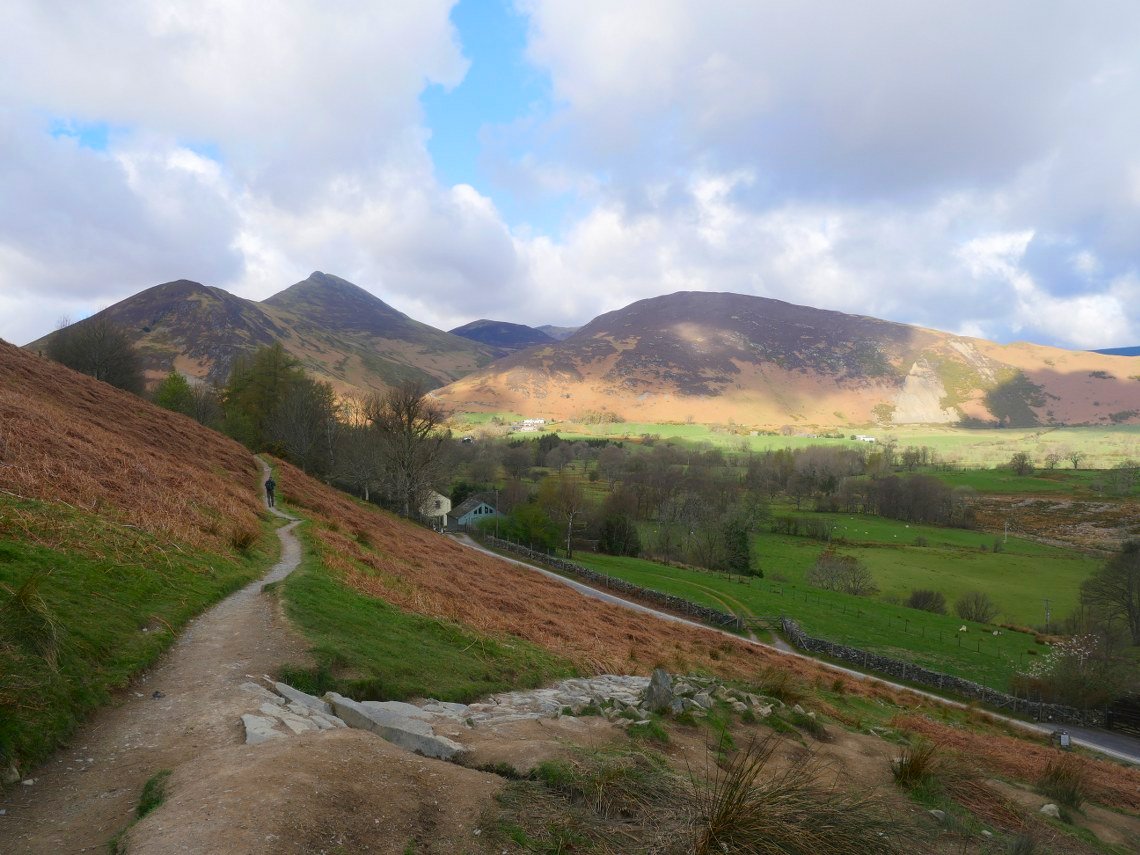 The distinctive 'knobble' of Causey Pike makes it an easy fell to identify here it is flanked to the left by Aikin Knott and on the right by Barrow.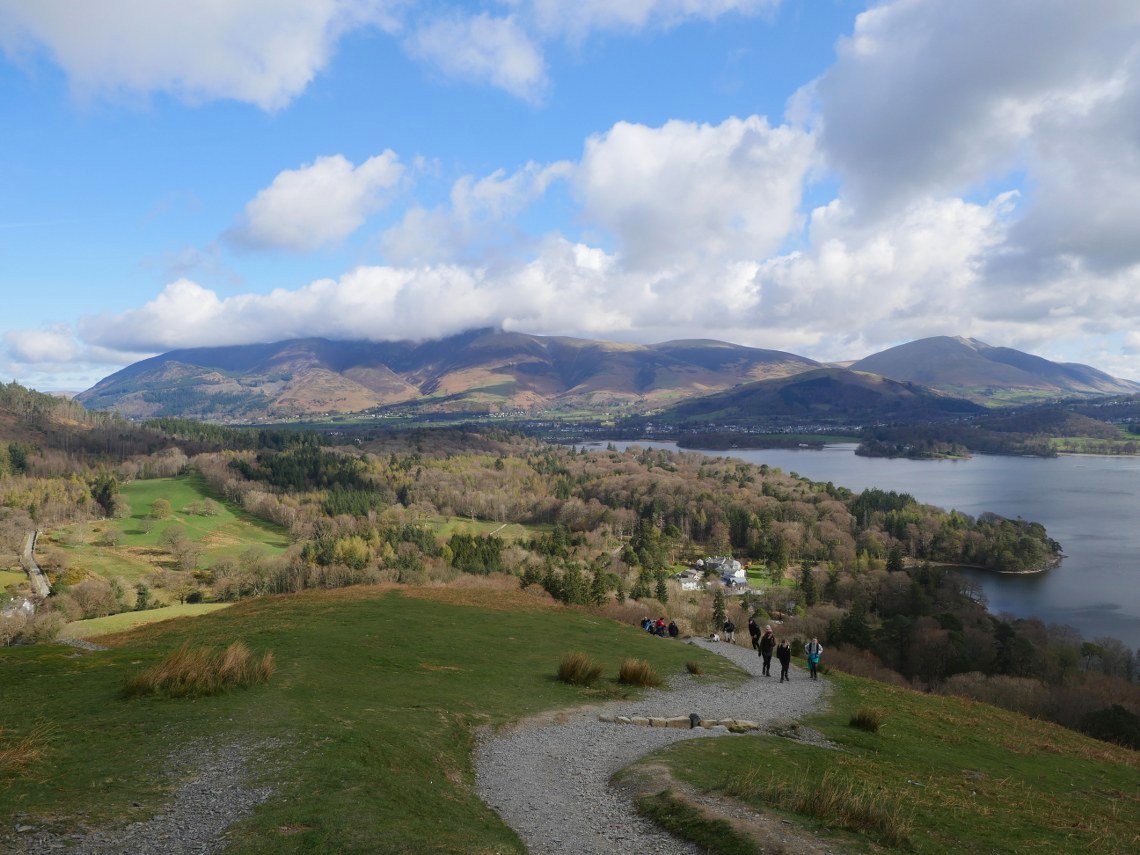 It might be a fine day but Skiddaw is still wearing his usual cloud cap.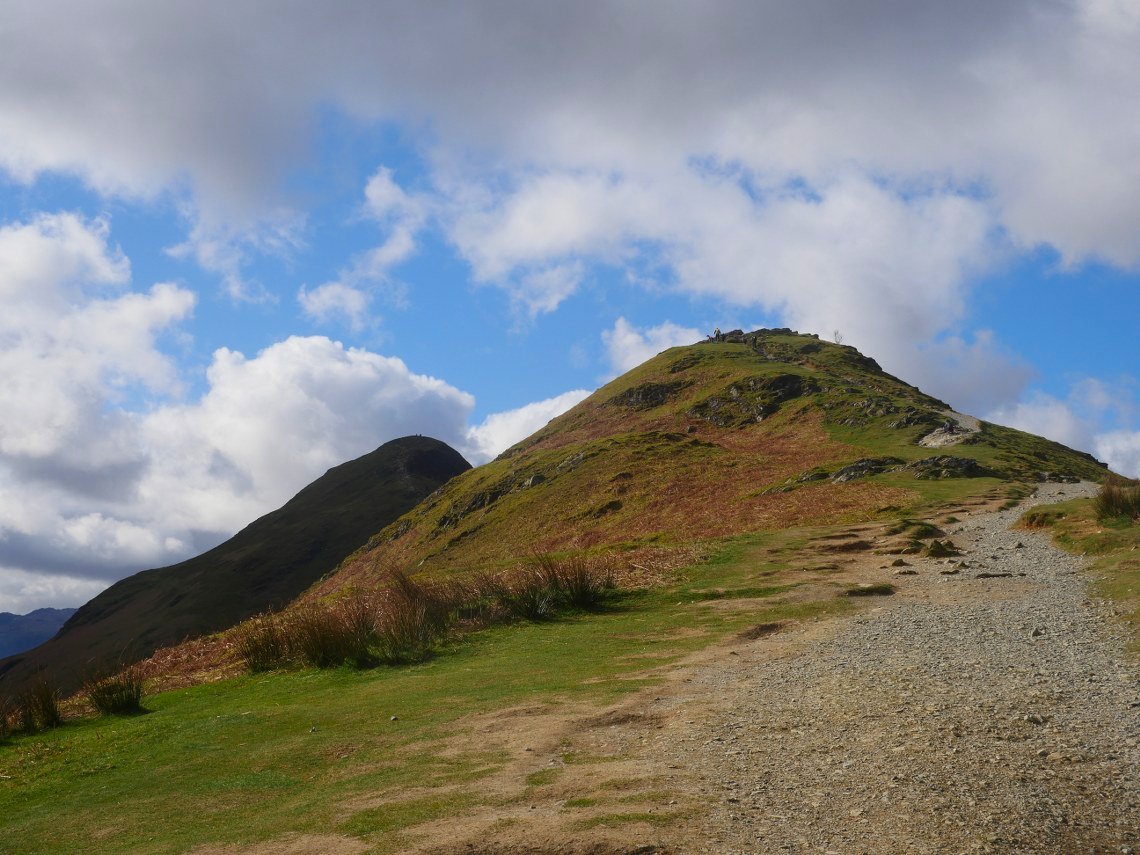 The view to the actual summit of Catbells from just before the last of the false summits.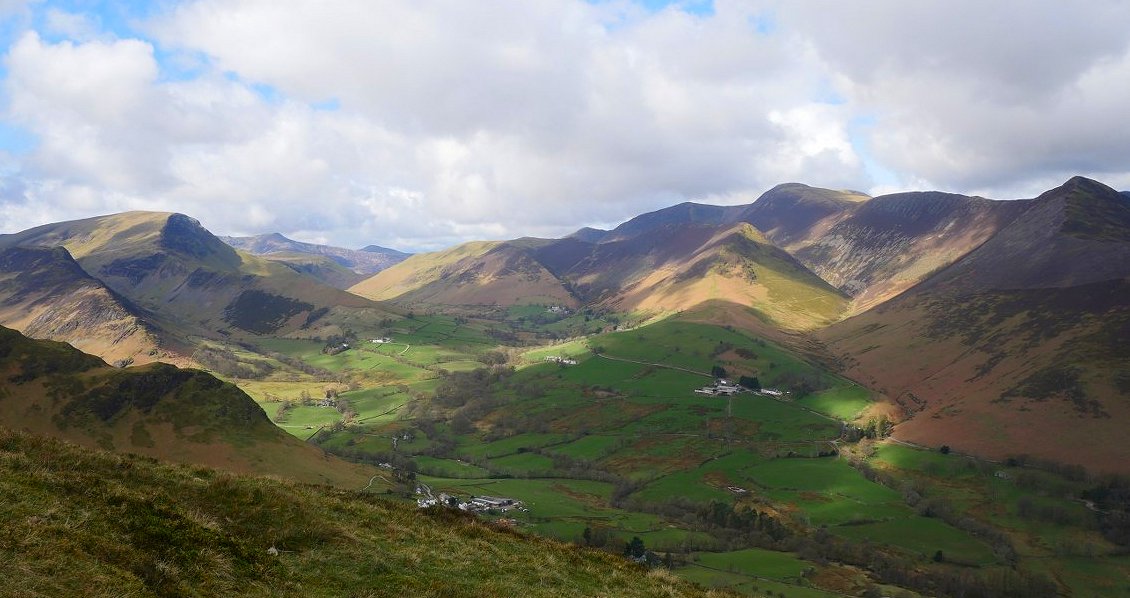 Cloud shadows over the lovely Newlands valley.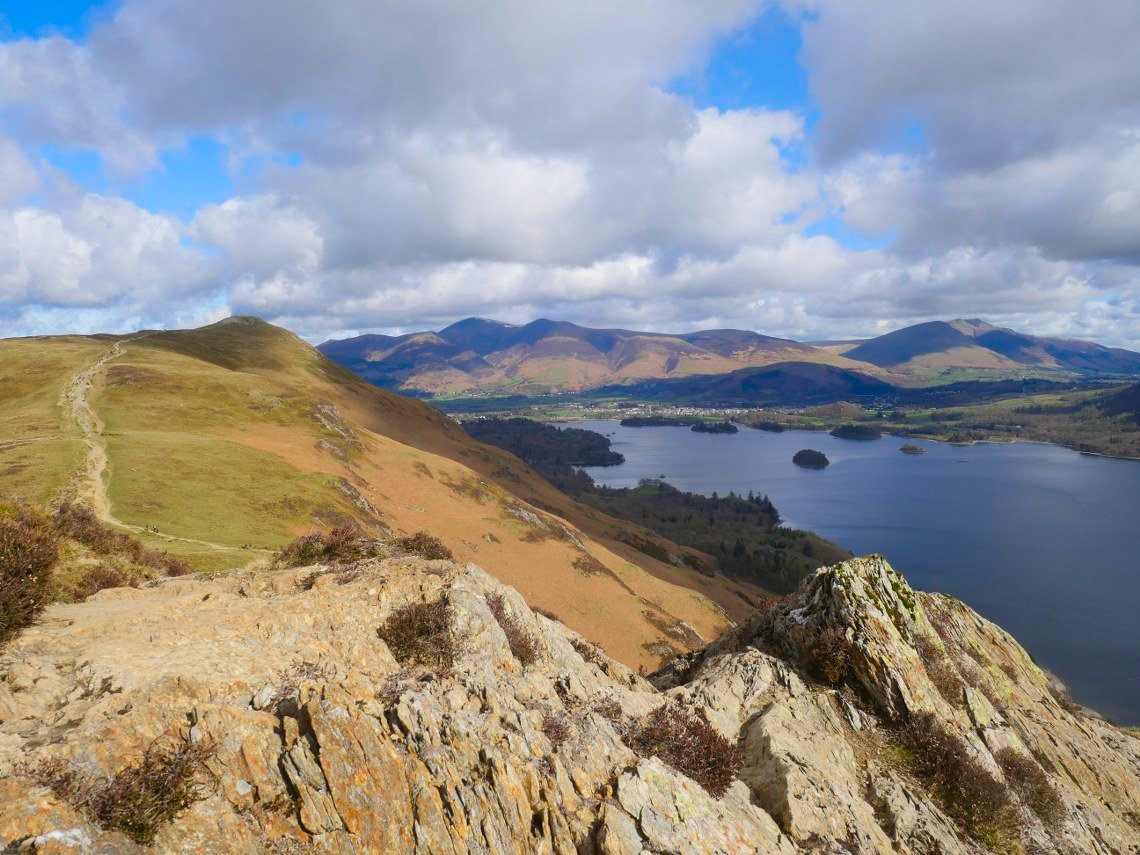 After passing over the very crowded top we dropped down to Hause gate then up again to start the climb to Maiden Moor. This is looking back to Catbells, Derwentwater, Keswick and a now cloud free Skiddaw and Blencathra.

Again the Helvellyn ridge is holding on to the snow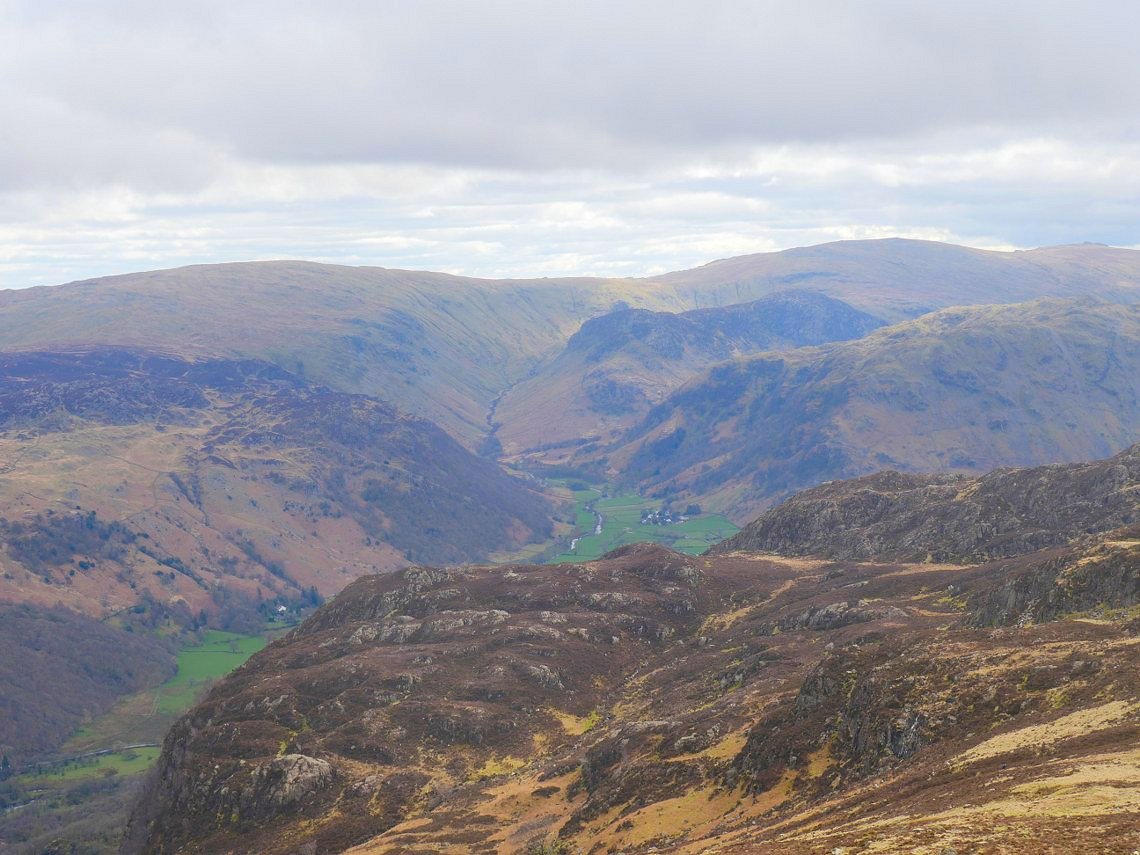 The view over Nitting Haws to the green fields of Borrowdale leading up to Eagle Crag. Ullscarf, Greenup Edge and High Raise form the horizon. .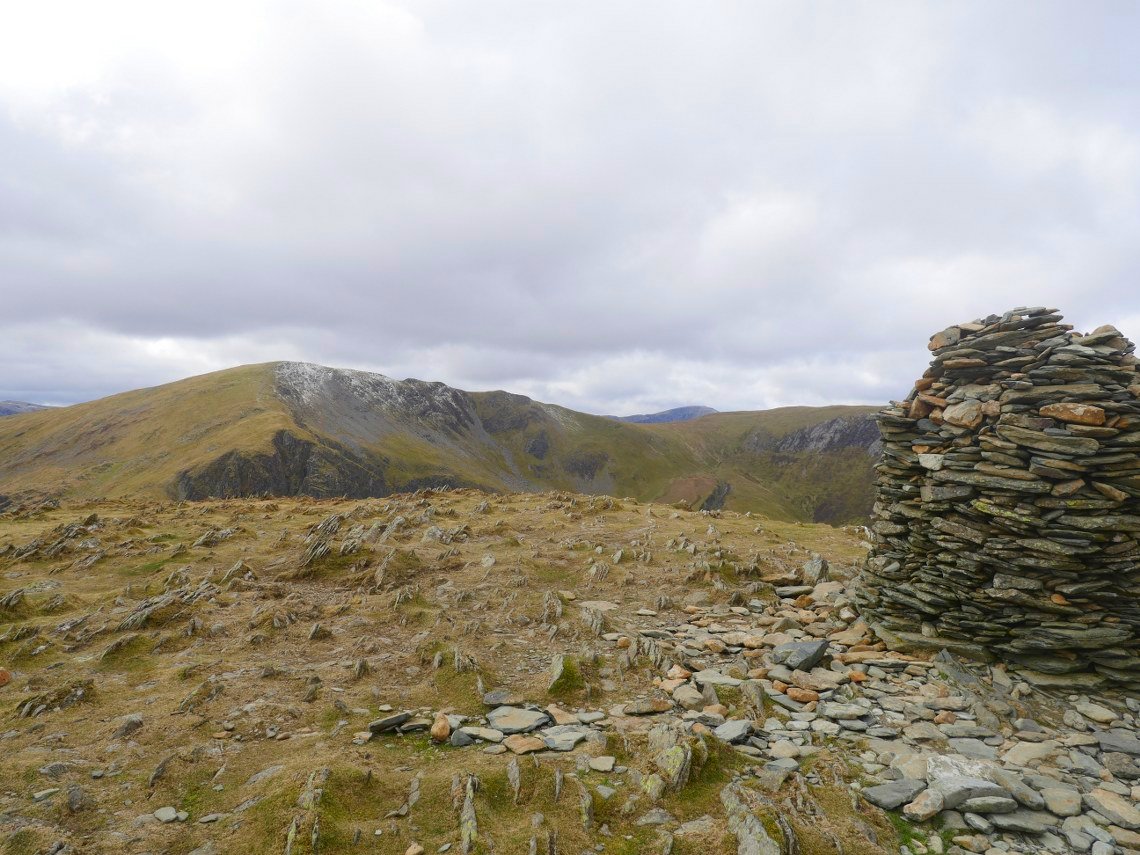 The skies have clouded over now but it's still quite pleasant as we pass over High Spy.
Dale Head seen from the descent down from High Spy.
.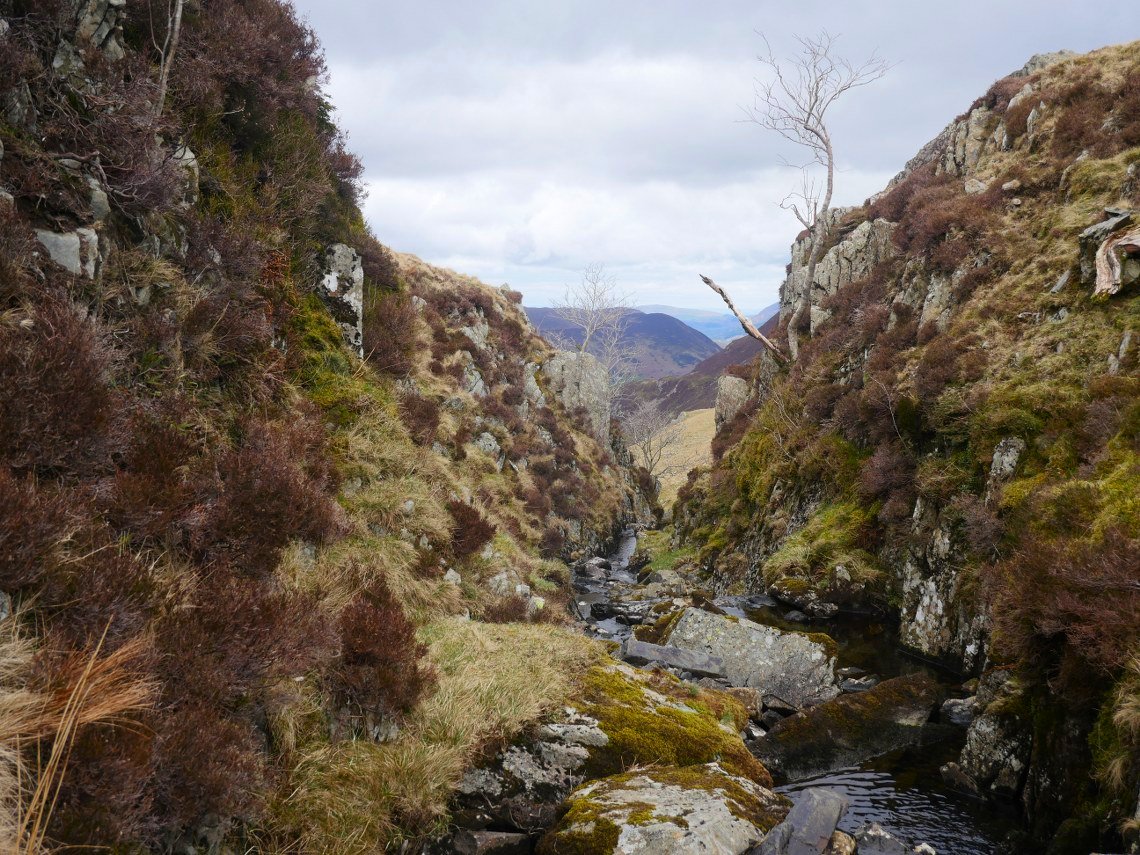 The view from where Newlands beck starts it's descent to the valley floor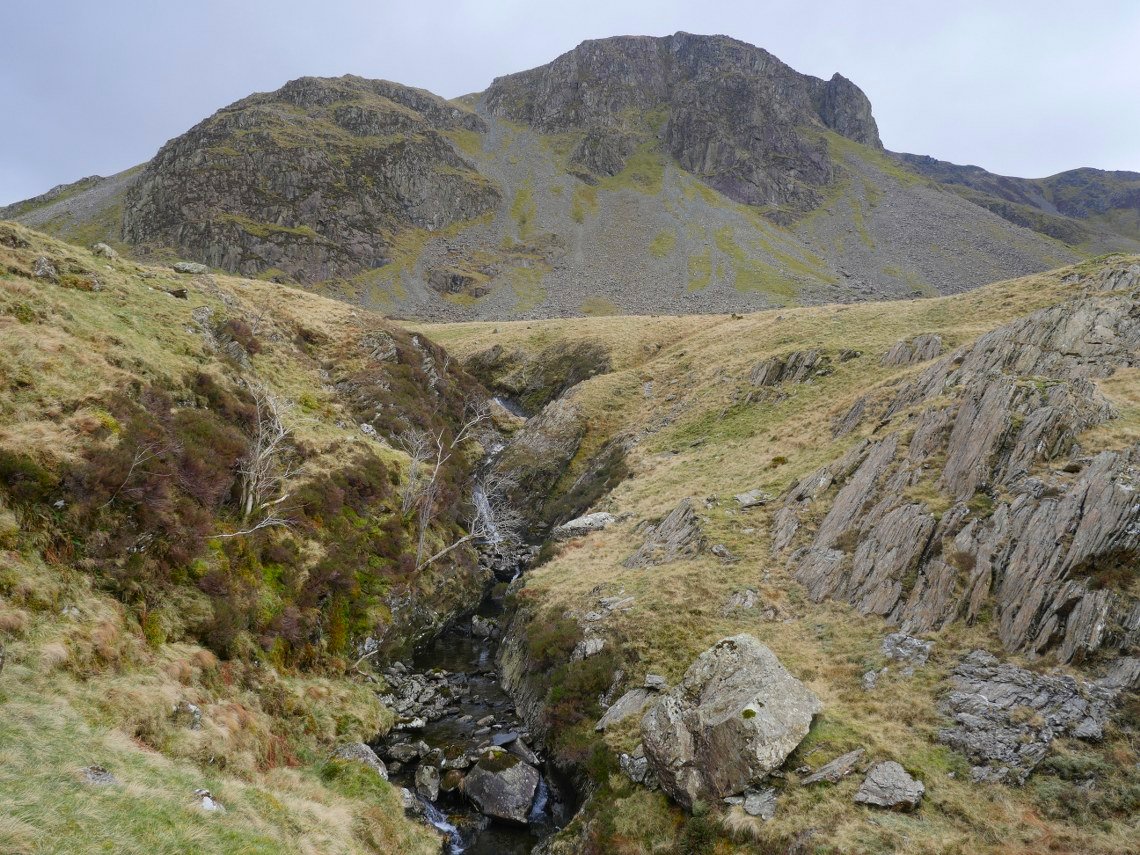 The last time we descended this way was on a rainy and windy November day so I didn't really get a chance to appreciate the several lovely waterfalls and pools in the beck.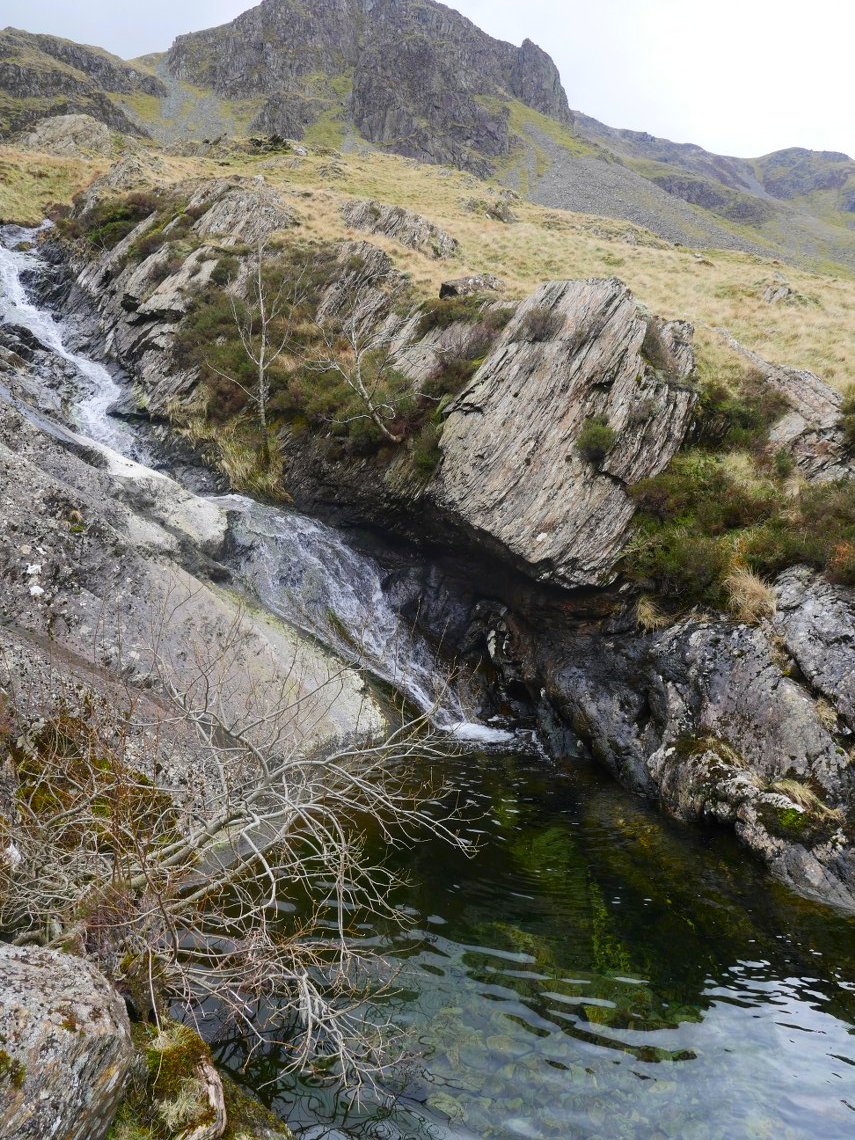 Crystal clear pool near the top. .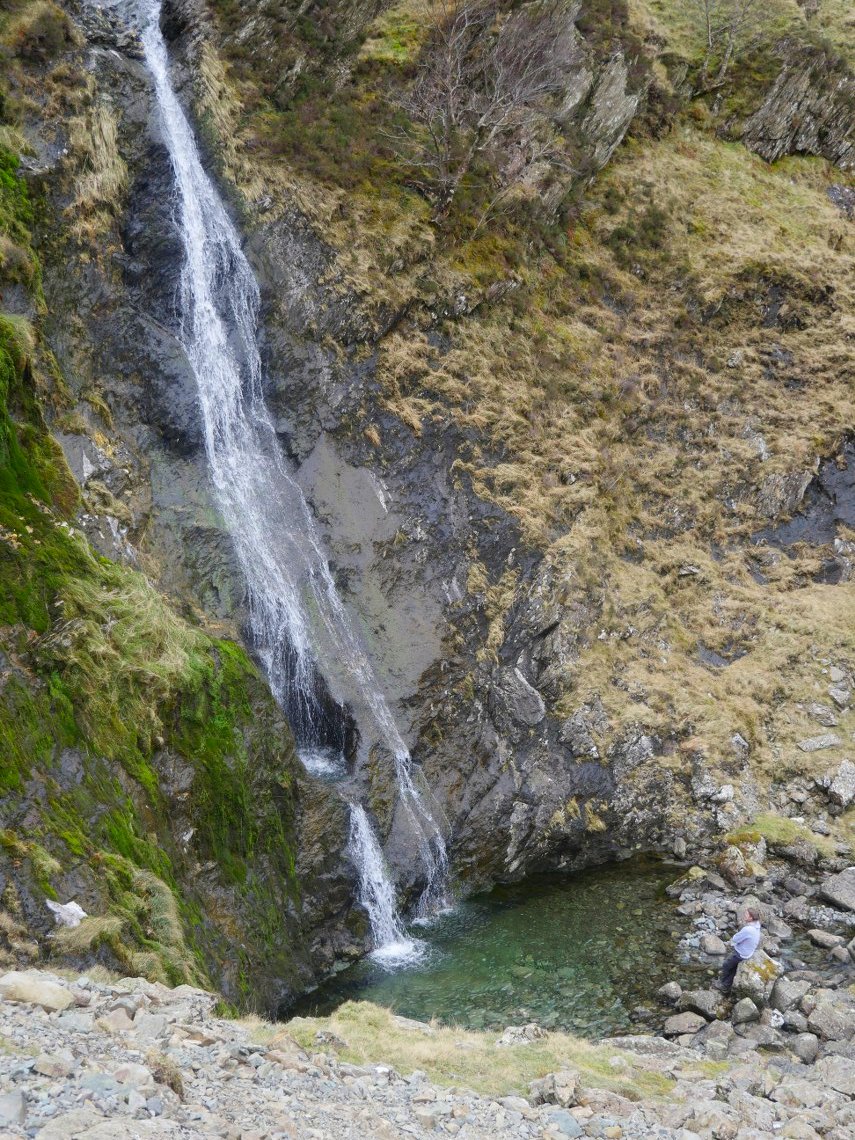 The largest of the falls.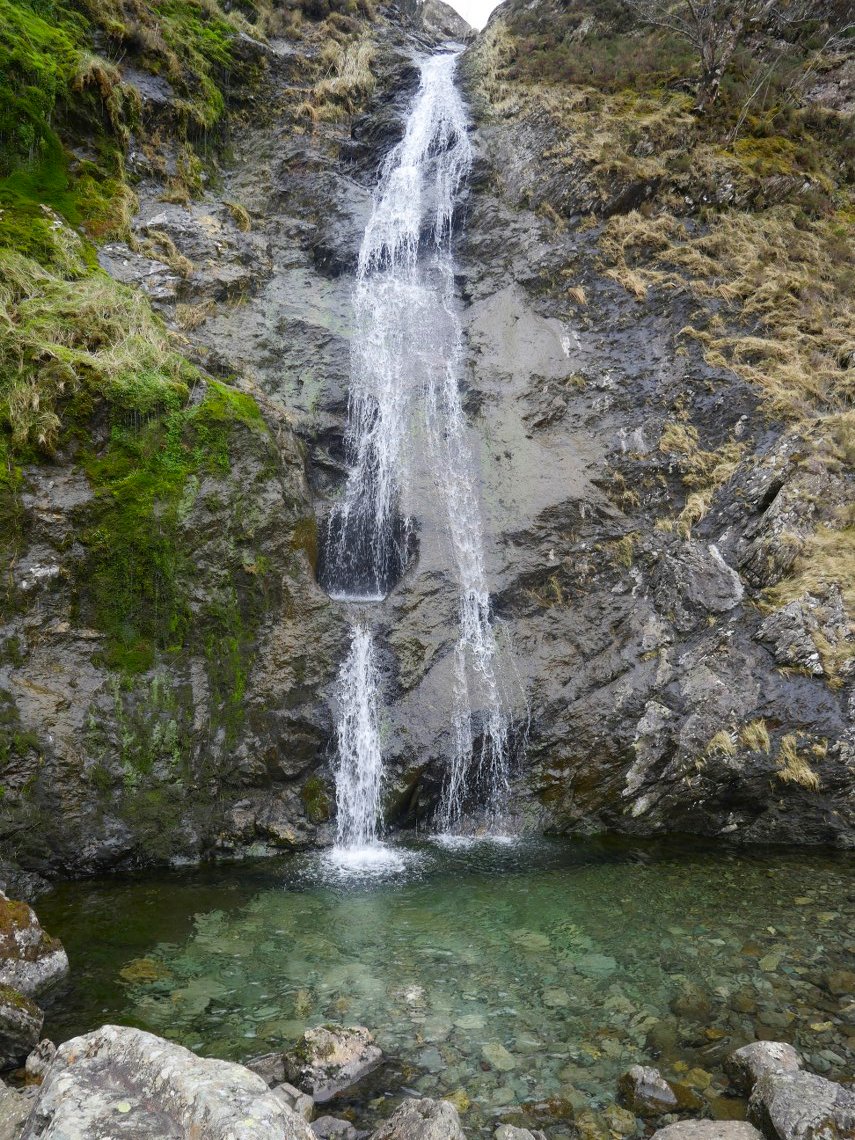 Which falls into another clear pool.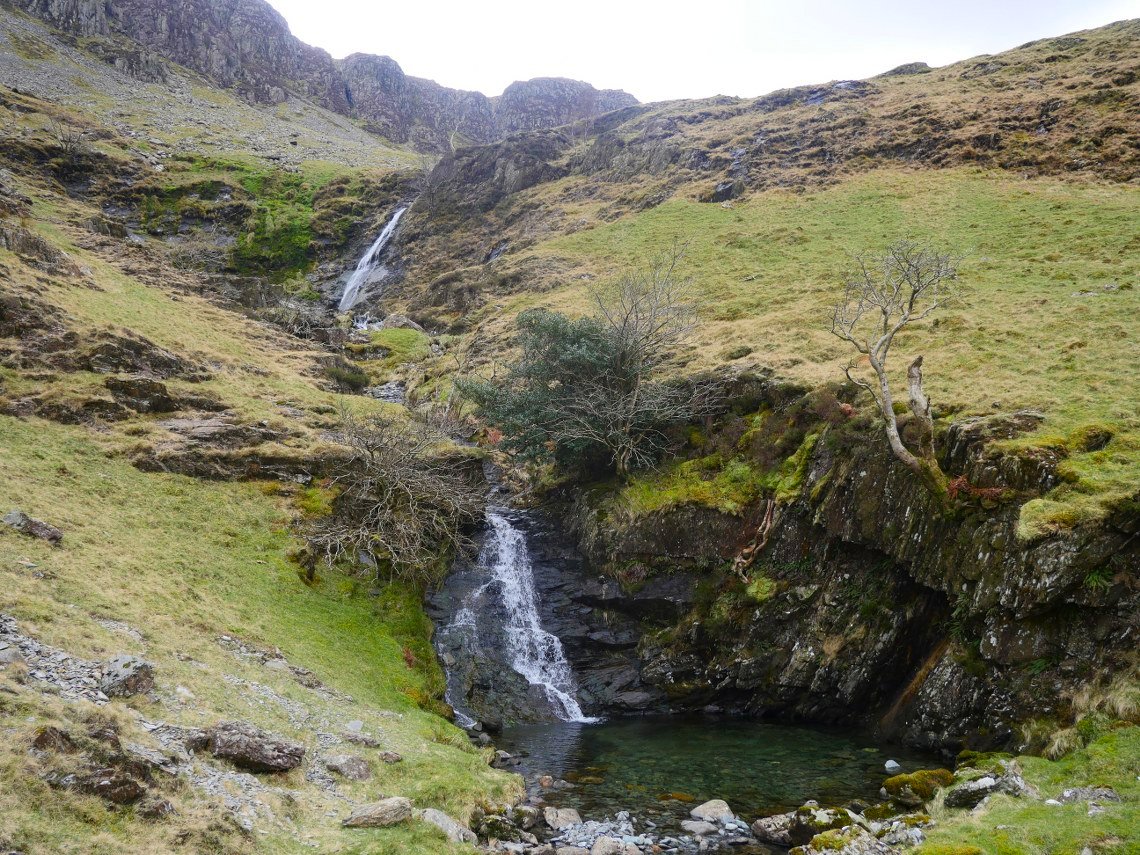 And another.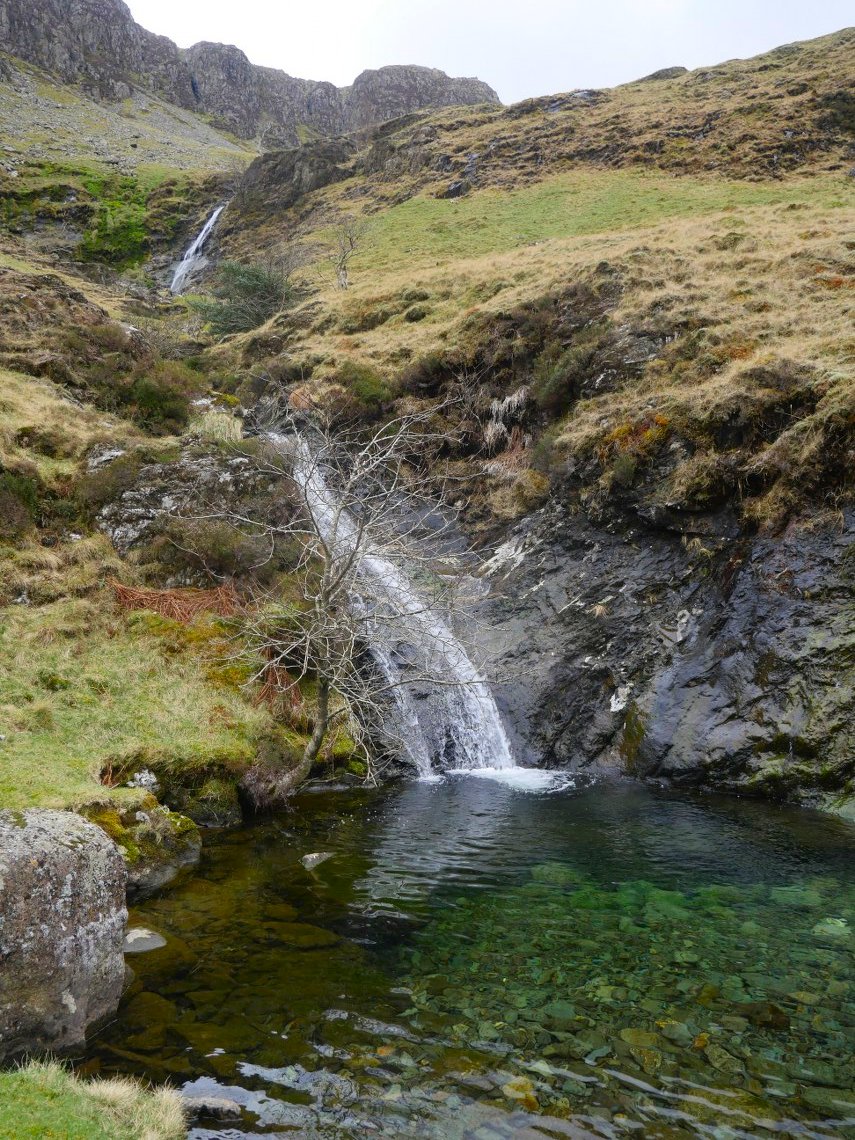 And yet another. This pool looked the deepest and of course is fantastically clear.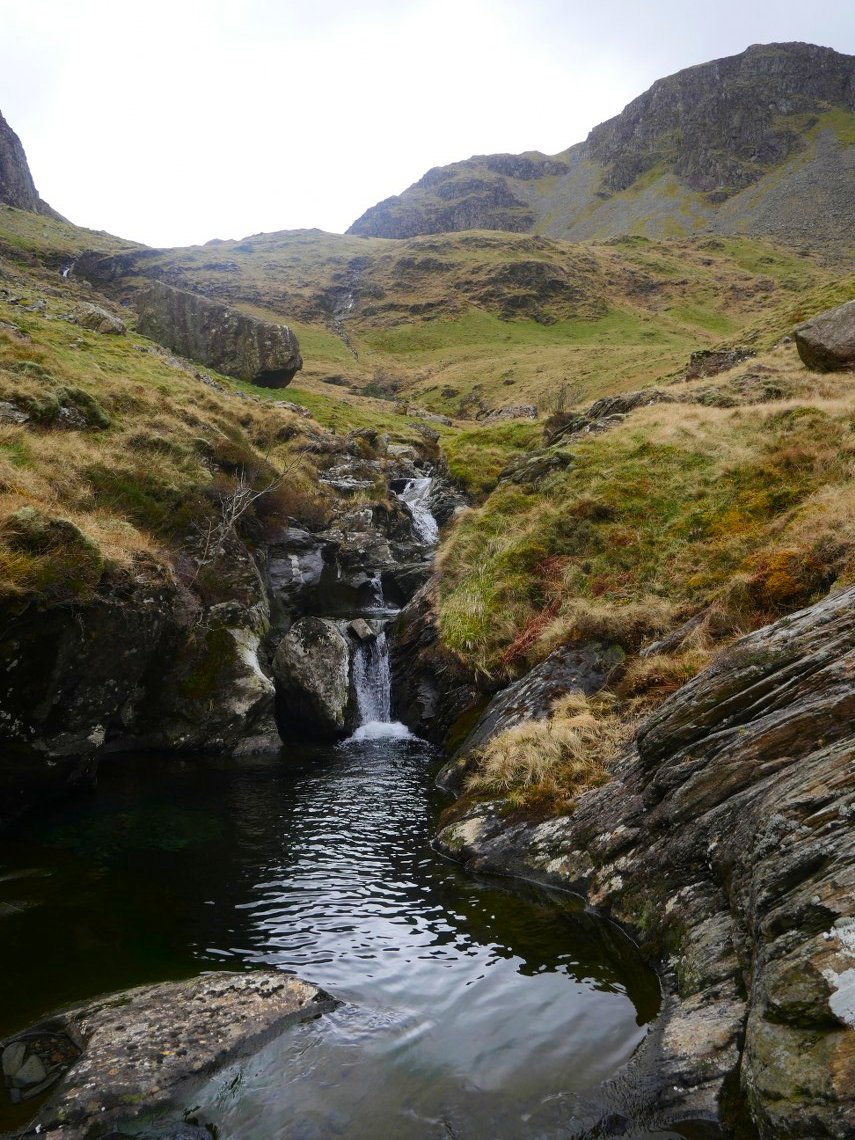 And finally a smaller fall and pool before the beck reaches level ground.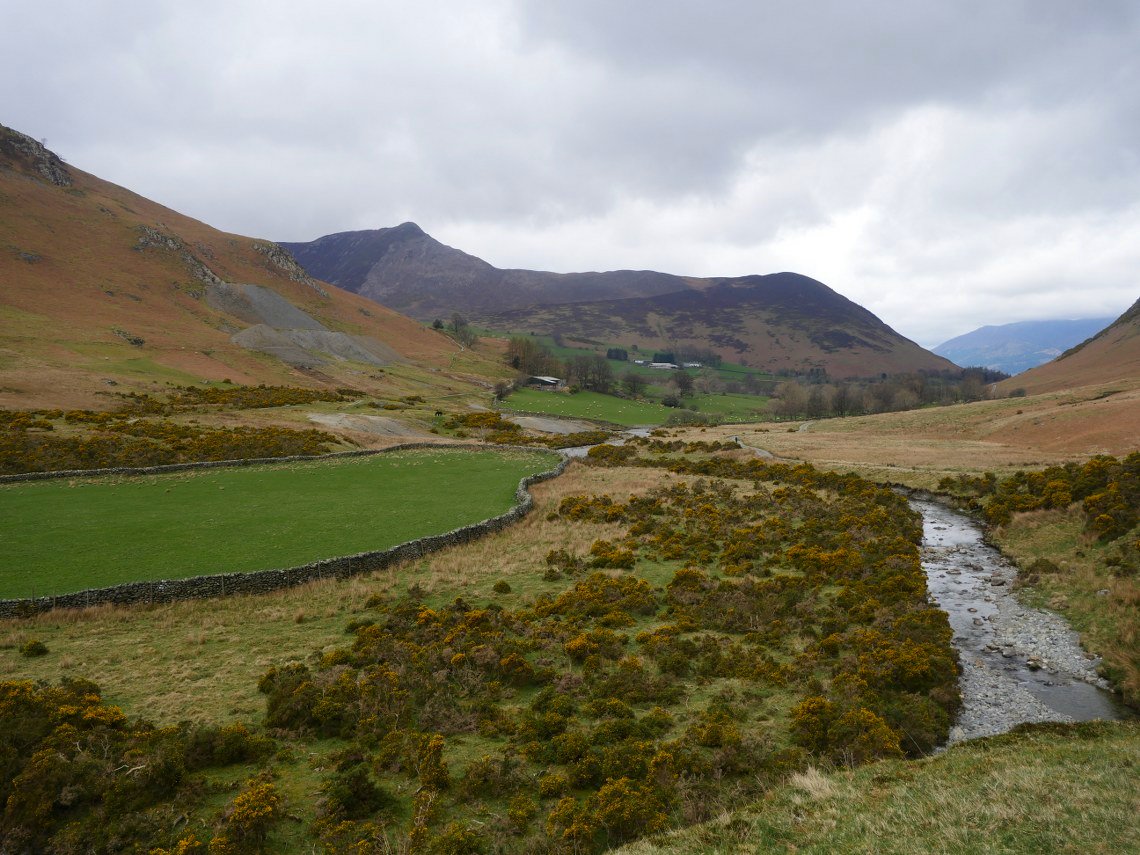 And there goes the beck down along the valley Rowling End and Causey Pike above.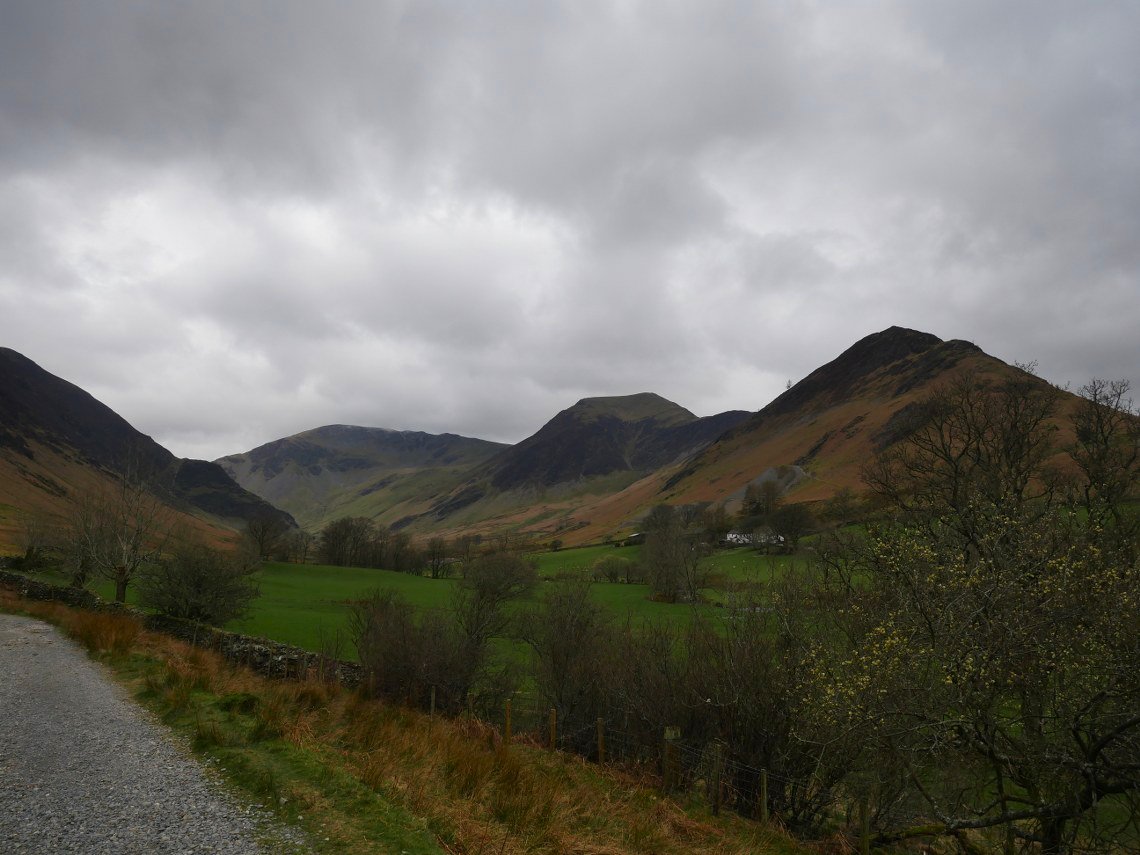 A look back from near to Little Town Scope End and Hindscarth on the right with Dale Head in the centre.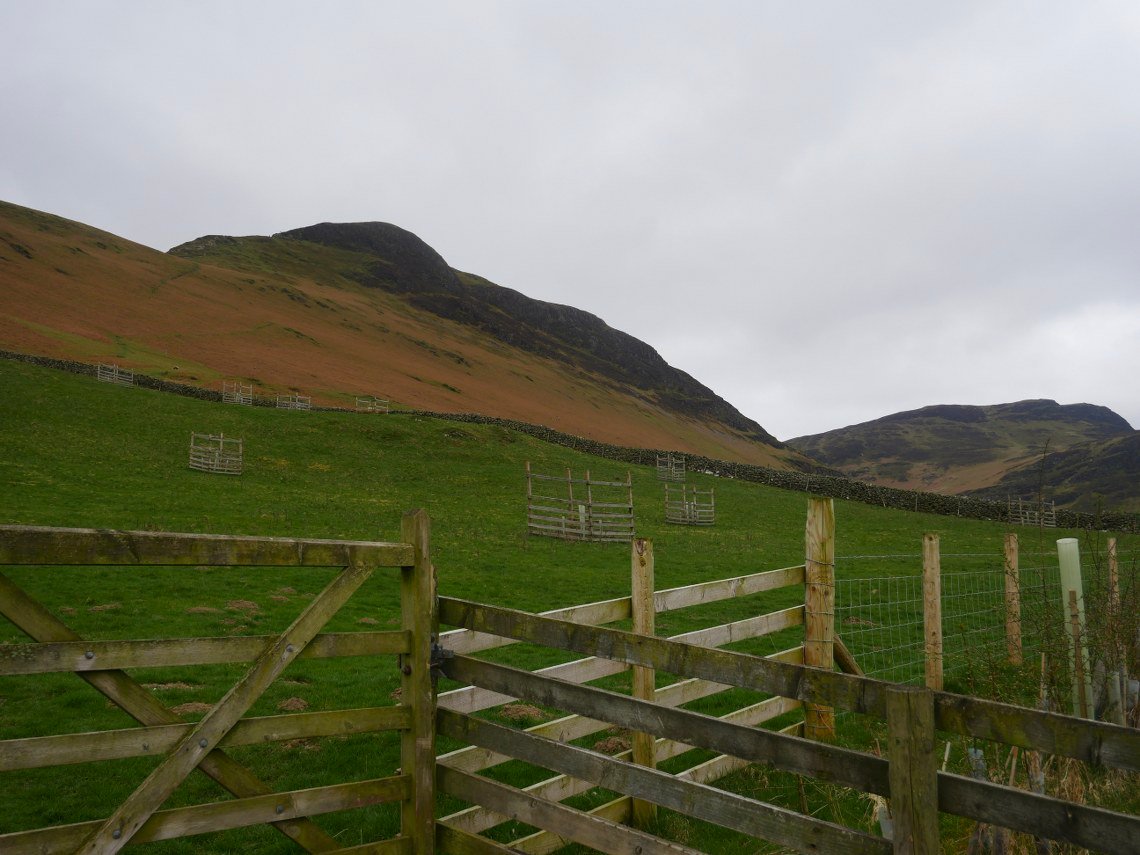 Passing below Catbells on the lower of the paths you can take.
Previous walk - Around Muncaster Fell - Next walk - Dale Head, Hindscarth and Robinson