WWW.KARLSWALKS.CO.UK
PICTURES AND TRIP REPORTS FROM MY WALKS IN THE ENGLISH LAKE DISTRICT
---
E-mail - karl@karlswalks.co.uk
Rossett Pike
19th December 2021
Route. Old Dungeon Ghyll - Mickleden - Stake Pass - Path above Black Crags - Rossett Pike - Rossett Gill Path - Mickleden - Old Dungeon Ghyll ( about 6.5 miles 2000ft ascent )
On Sunday we travelled up to Great Langdale for a walk taking in Rossett Pike and maybe Bowfell although Sue has been nursing a cold so this was very much a maybe rather than a definite.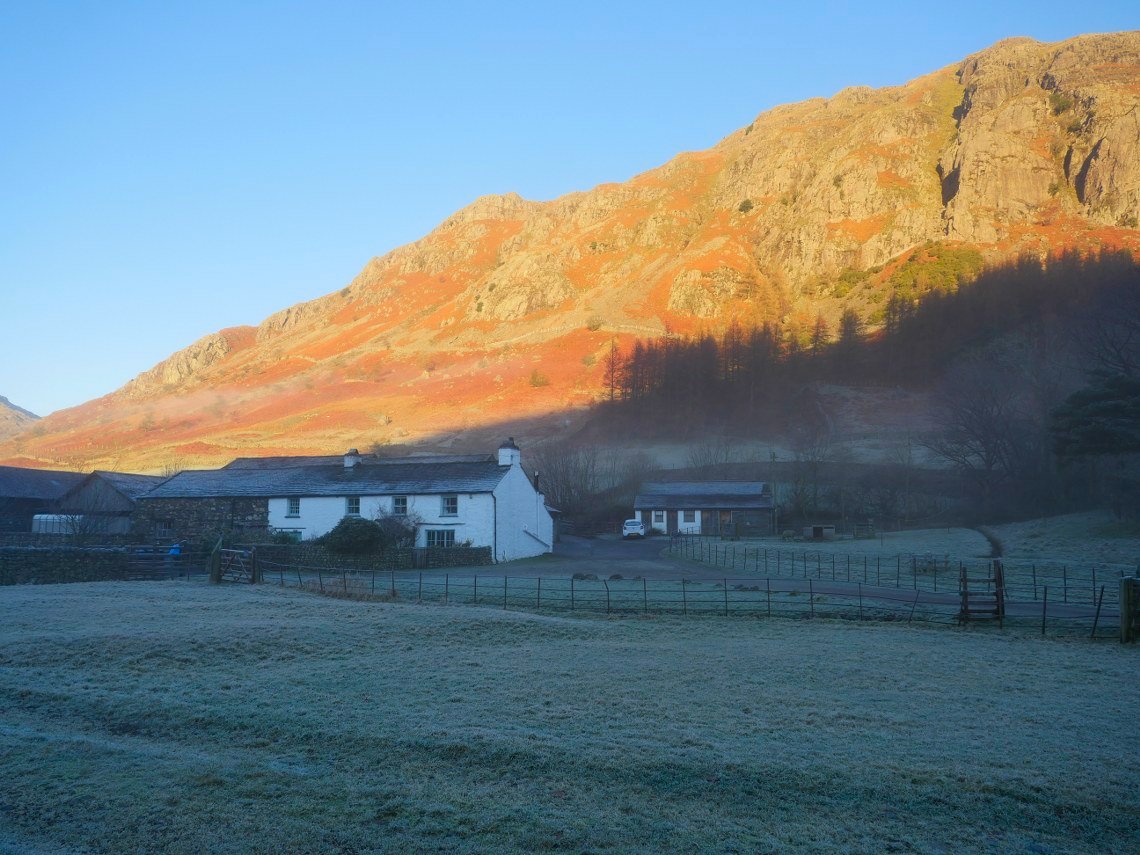 The high pressure over the northern parts of the country has given some fantastic inversions but they seemed to peak on Saturday, today was still a beautiful day though. The sky was blue and the sun bright as we walked below Pike of Stickle.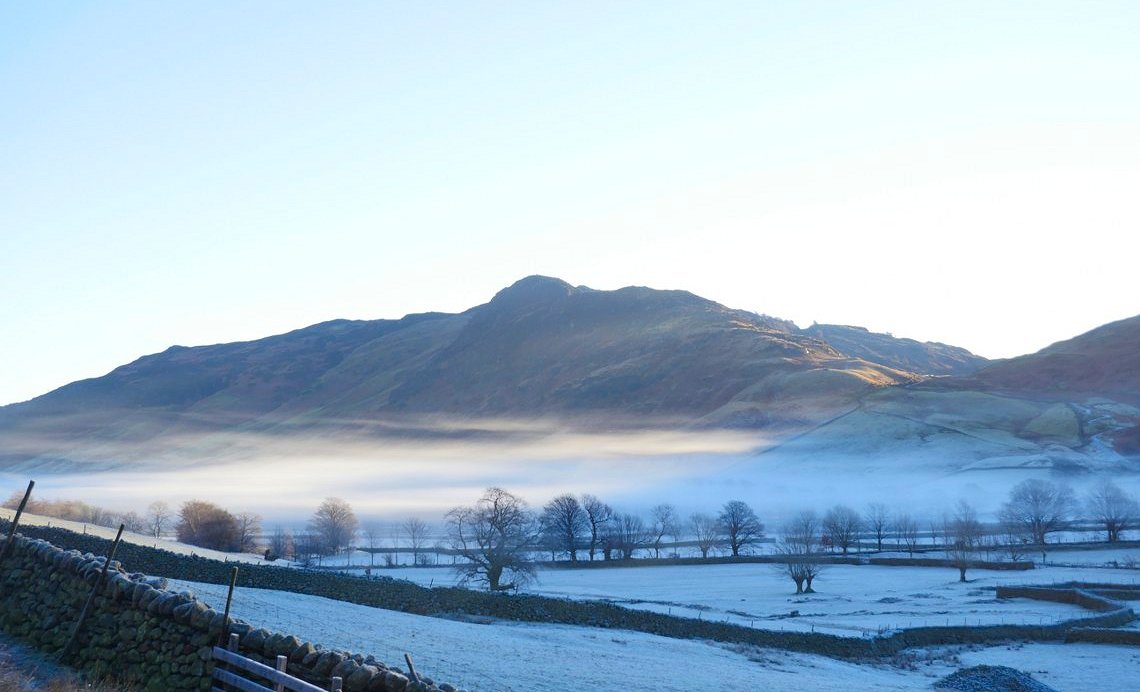 The valley out of reach of the sun was frozen and covered in an early morning mist.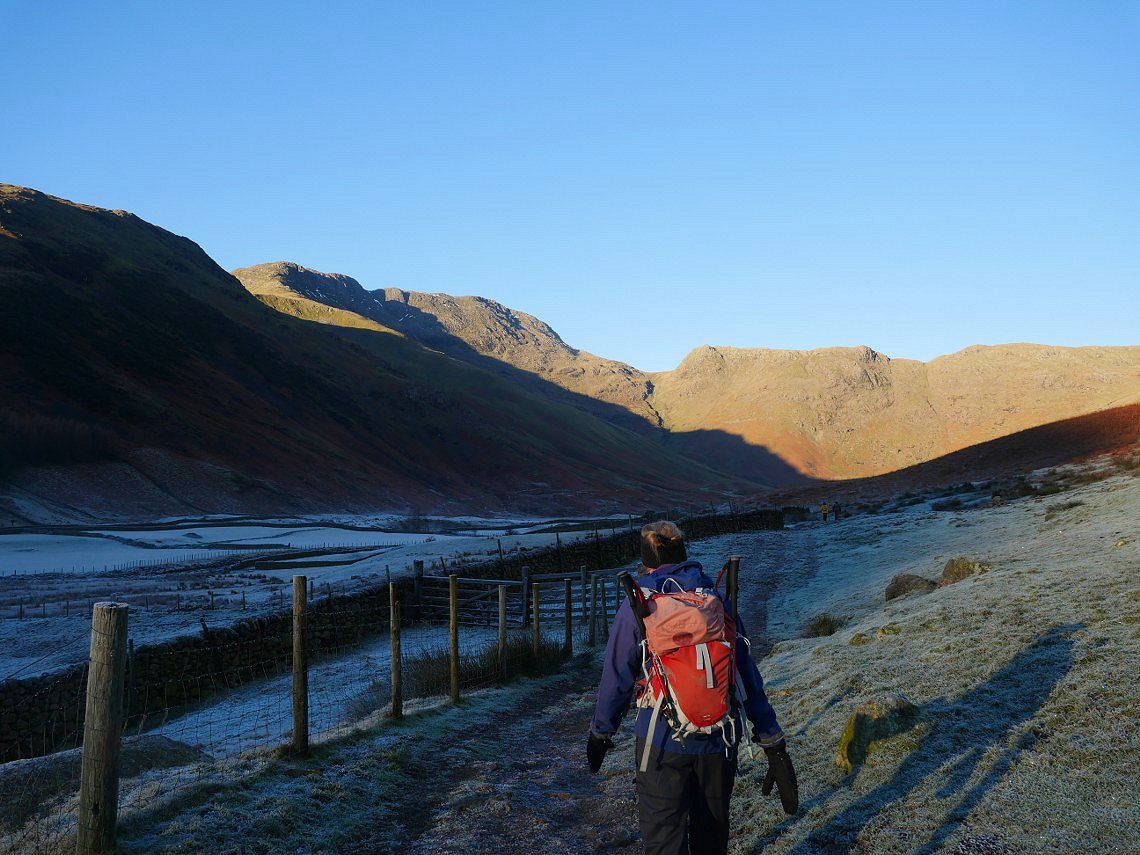 Rossett Pike ( the peak to the right of the dip ) was in bright sunshine though.
Our route today was up the Stake Pass path then a sharp turn to the left onto the indistinct short cut to Black Crags.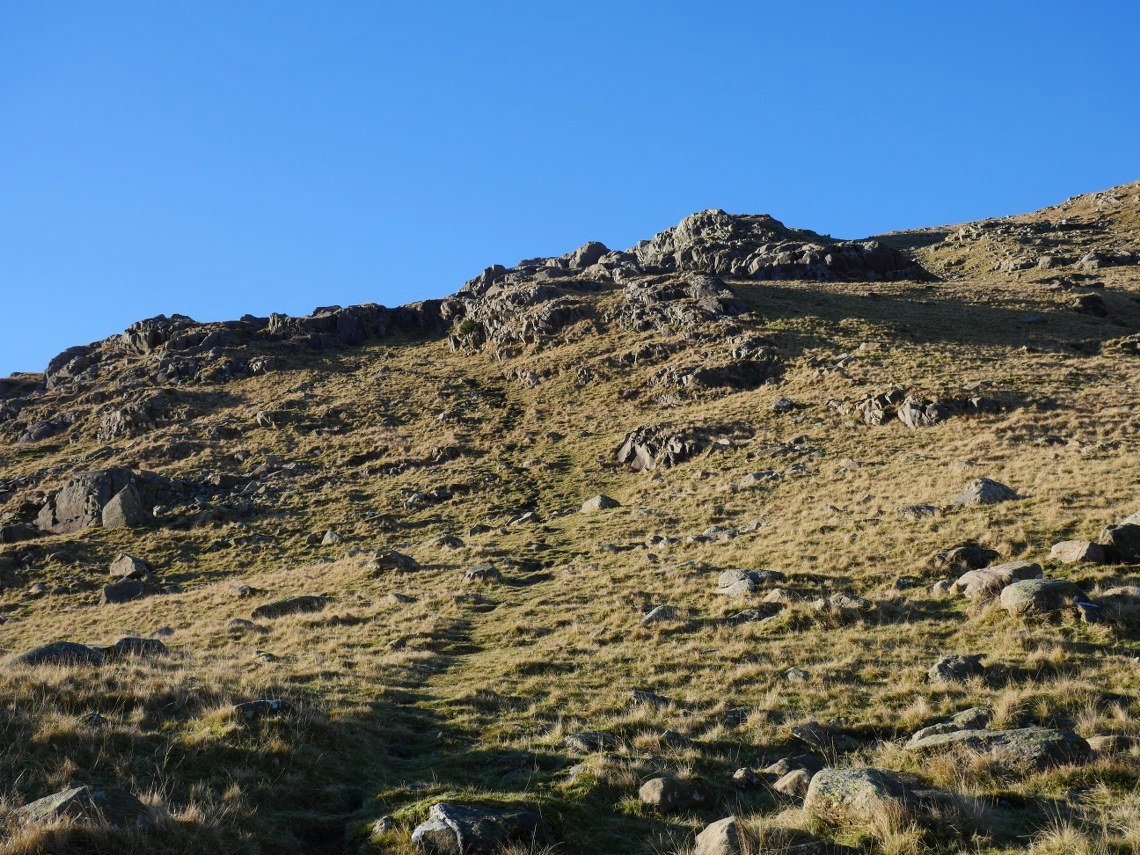 This is the path which actually is quite clear at the start.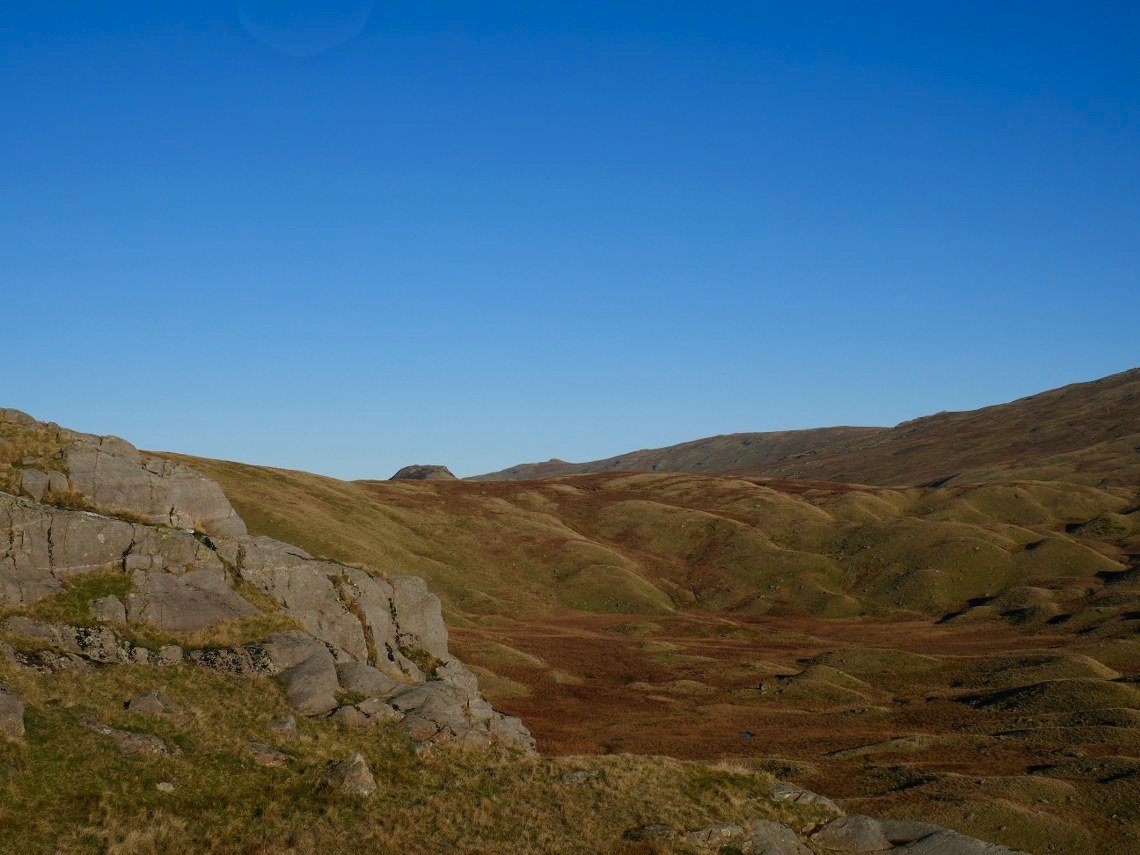 Looking back over Langdale Combe drumlins to Seargeant's Crag.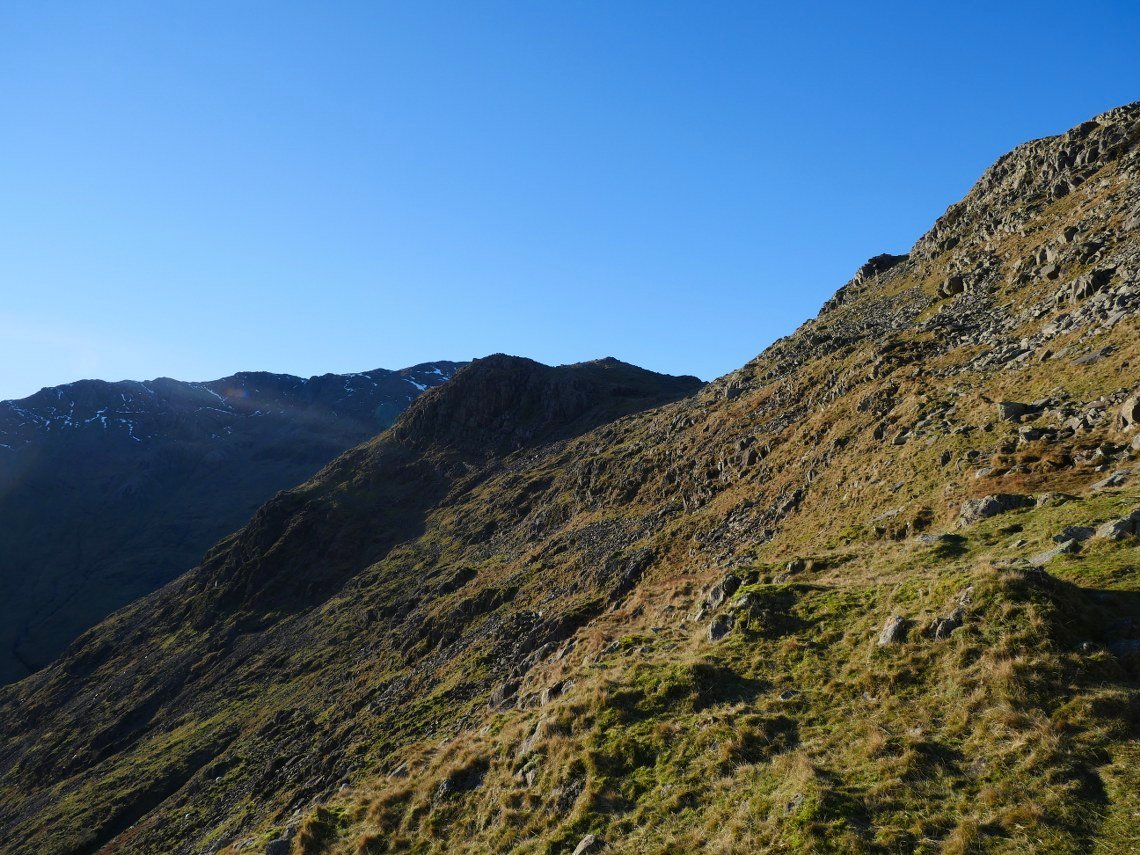 The path loses itself in places as it crosses the hillside but as long as you keep slanting upwards and to the right you will usually pick a trace of it up again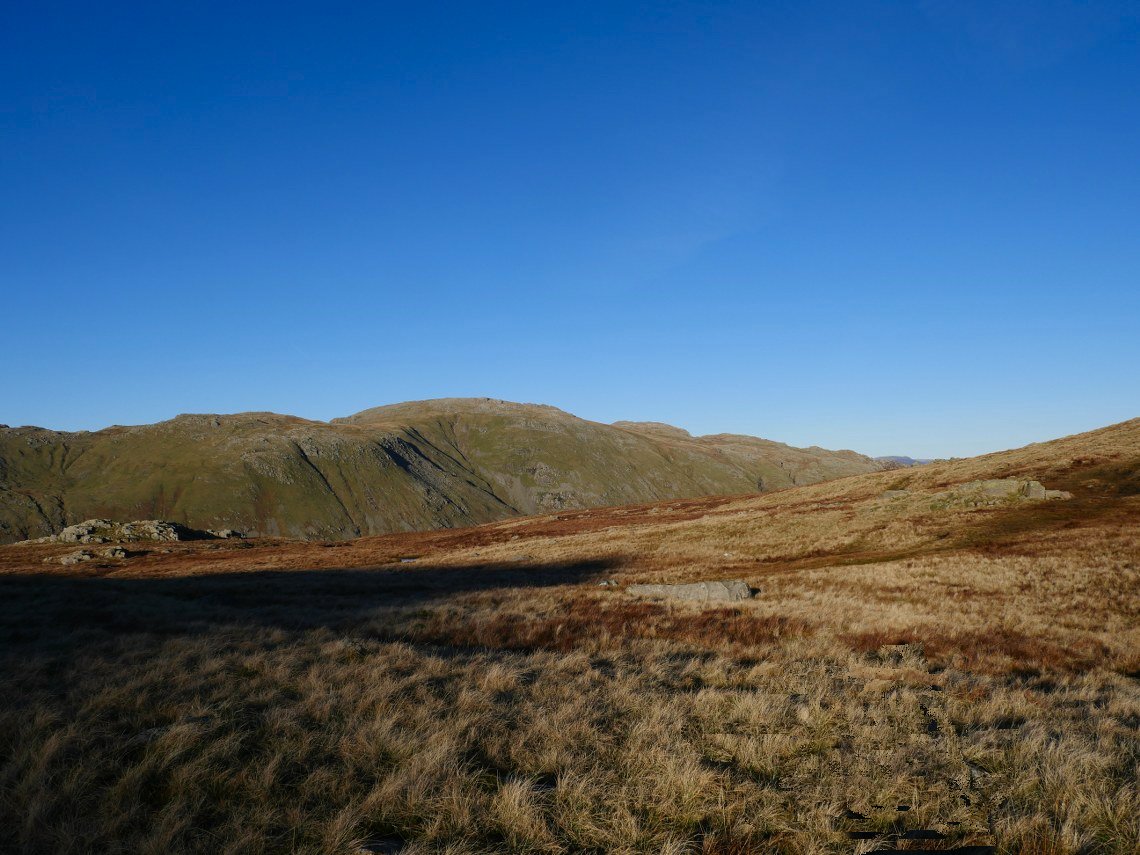 Eventually you meet the wide main ridge and have a view across to Glaramara.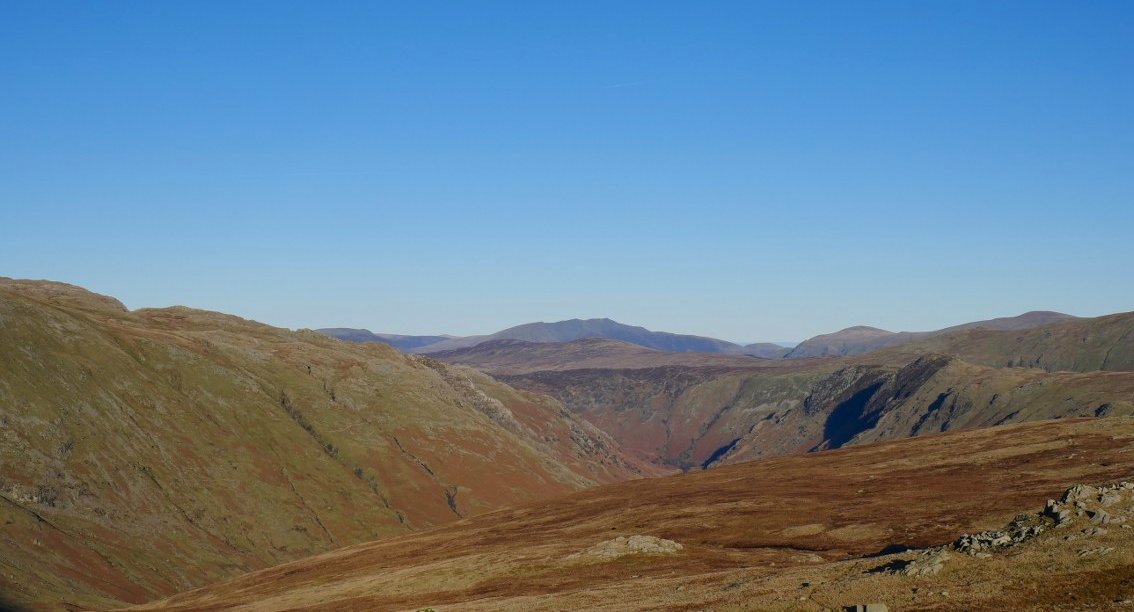 The Langstrath valley curves away to the left. Blencathra is the fell in the far distance.
.
The view back to Great Langdale from near to Rossett Pike. The whole of the Lancashire coast looks to be under cloud.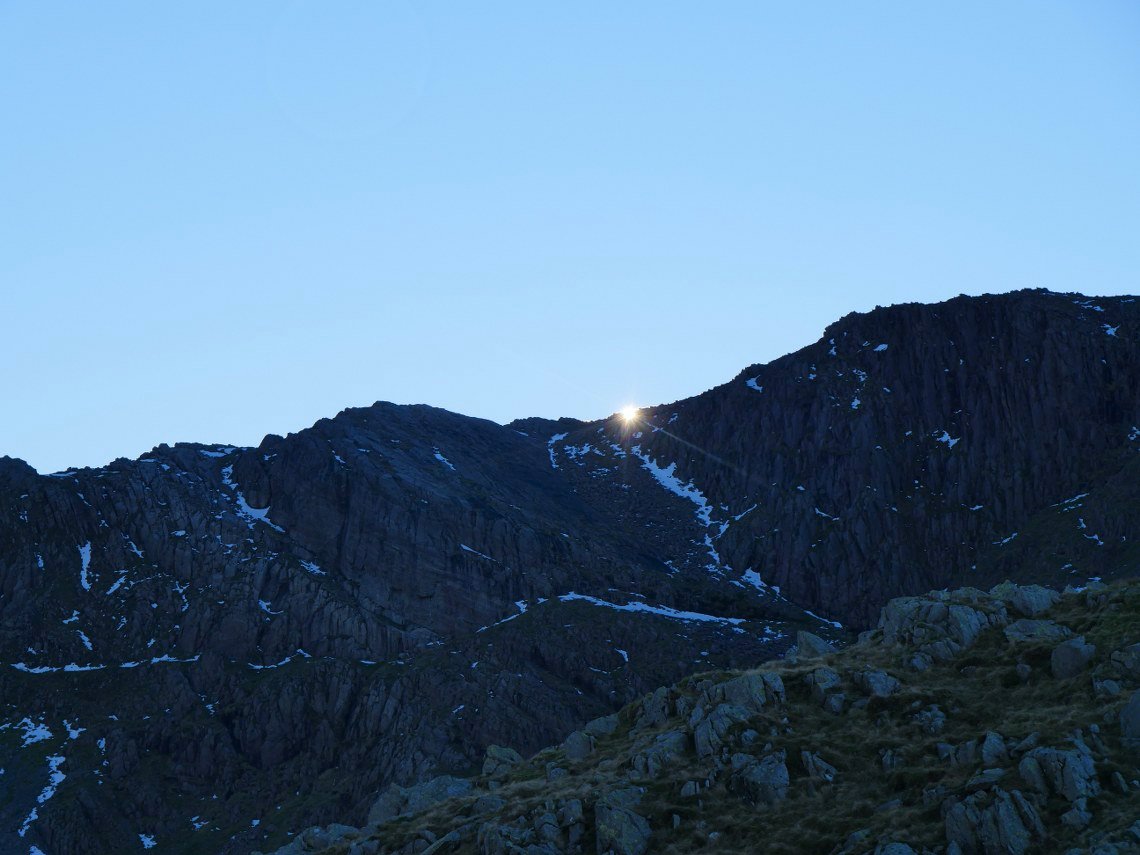 The sun dropping down behind Bowfell. I think the horizontal line of snow traces out the climbers traverse path.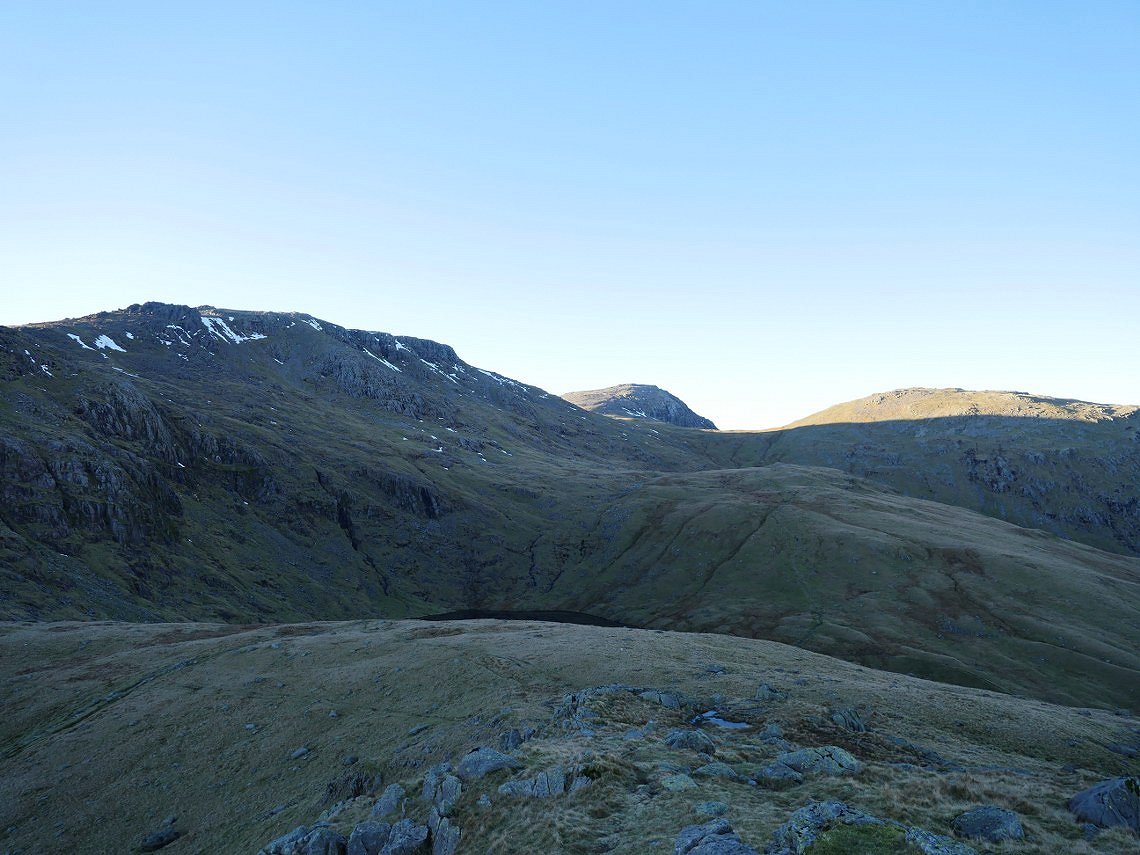 Descending down towards Angle Tarn. Bowfell was saved for another day.
As we descend the sun creeps up the face of the Langdale Pikes.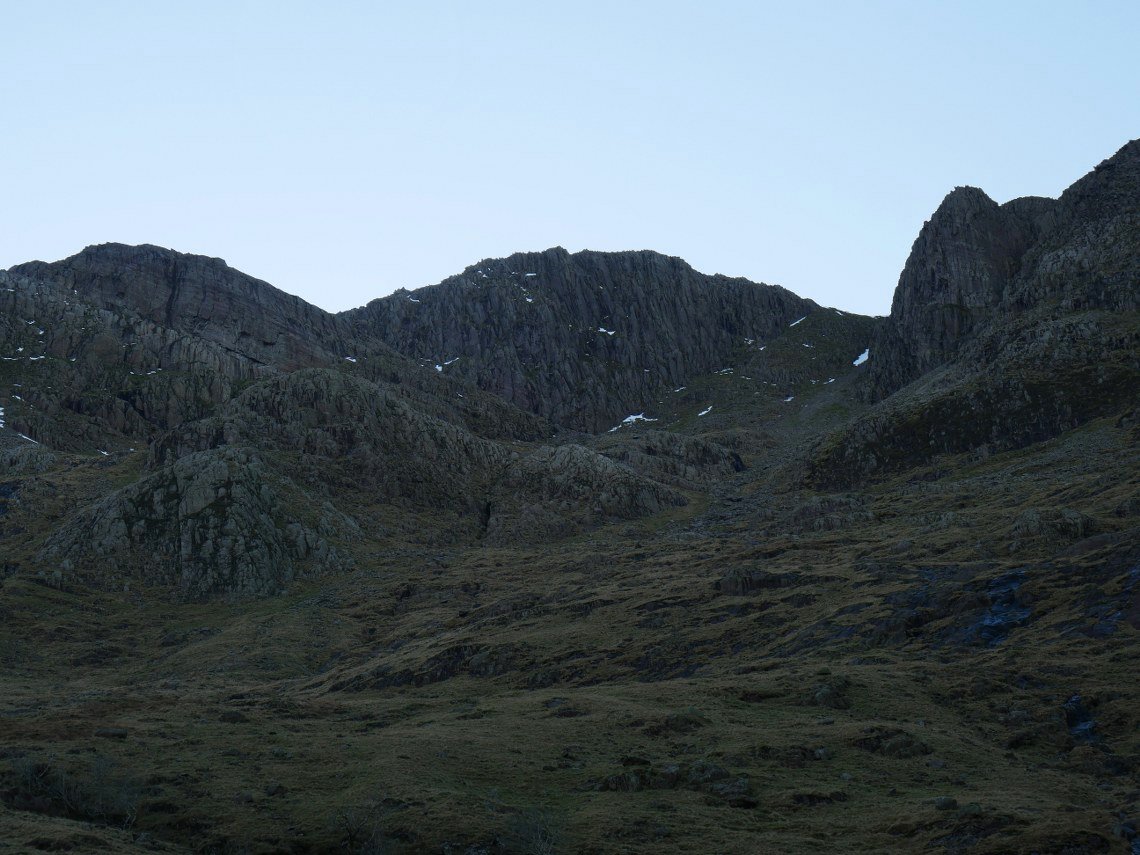 Looking up to Bowfell Buttress.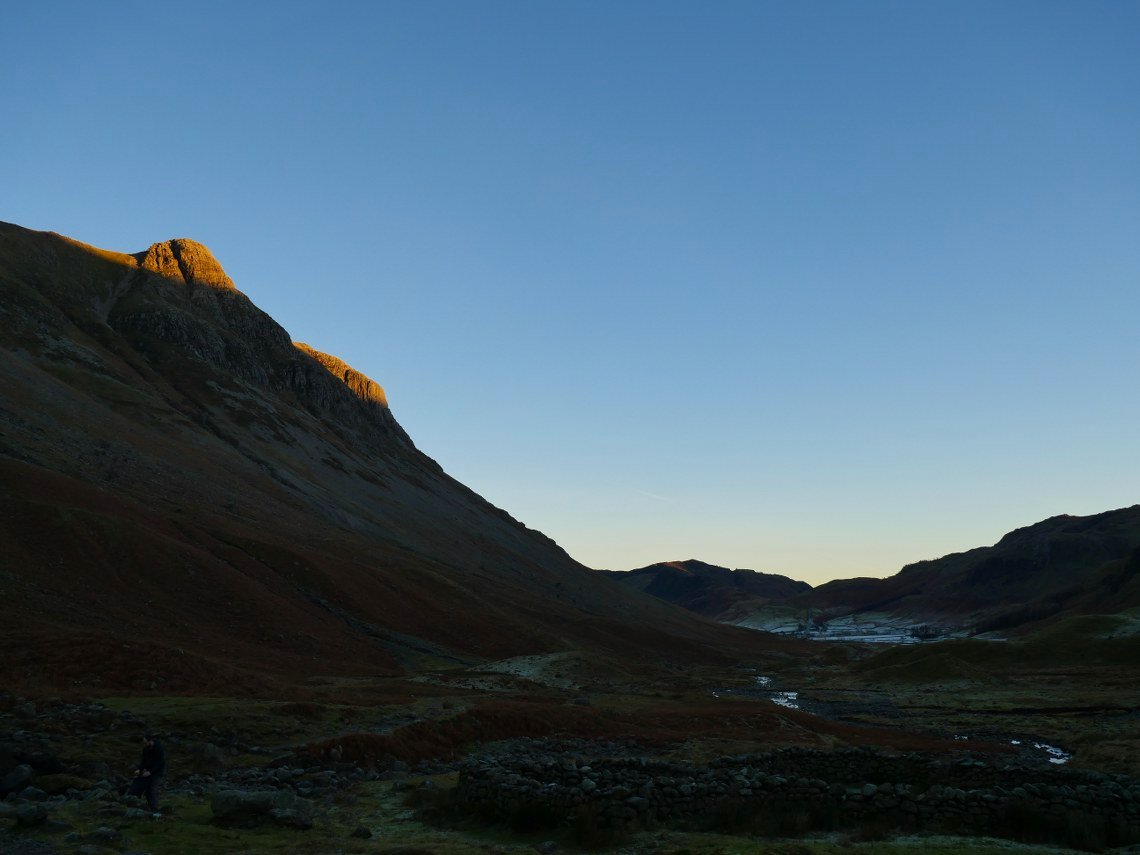 We've reached the sheepfold in the valley bottom. The line of shadow is near to clearing Pike of Stickle.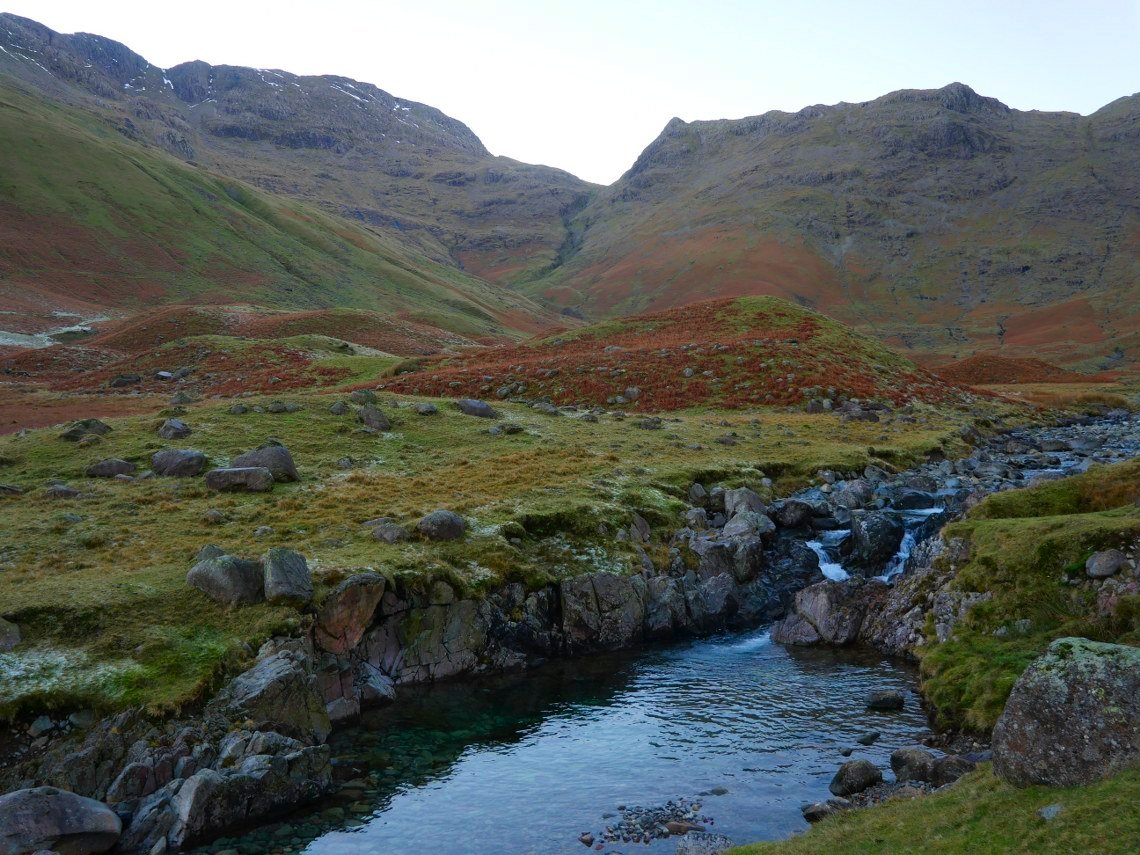 Looking back to Rossett Pike and our line of descent.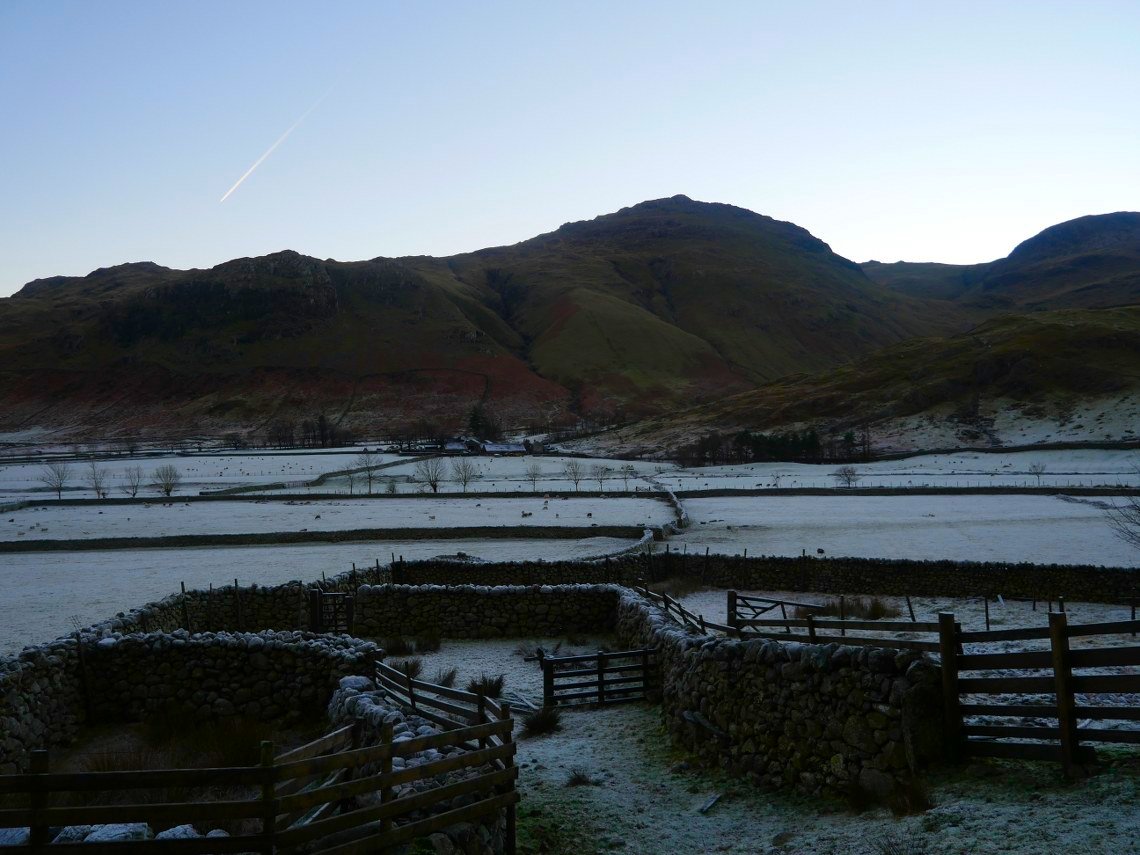 The valley remains frozen for another day.