WWW.KARLSWALKS.CO.UK
PICTURES AND TRIP REPORTS FROM MY WALKS IN THE ENGLISH LAKE DISTRICT
---
E-mail - karl@karlswalks.co.uk
Louis's first wild camp
17-18th July 2021
Route. Birker fell Rd. - High Ground - Whincop Bridge - Whincop - Hartley Crag. ( about 2 miles )
Every time I go camping grandson Louis asks when is it his turn, well this week it was. So along with Myself, Dad Andy, Uncle David and Auntie Emily he set off for Hartley Crag which overlooks the Eskdale valley. April had pointed it out when we walked past a couple of weeks ago saying that it looked an interesting little fell.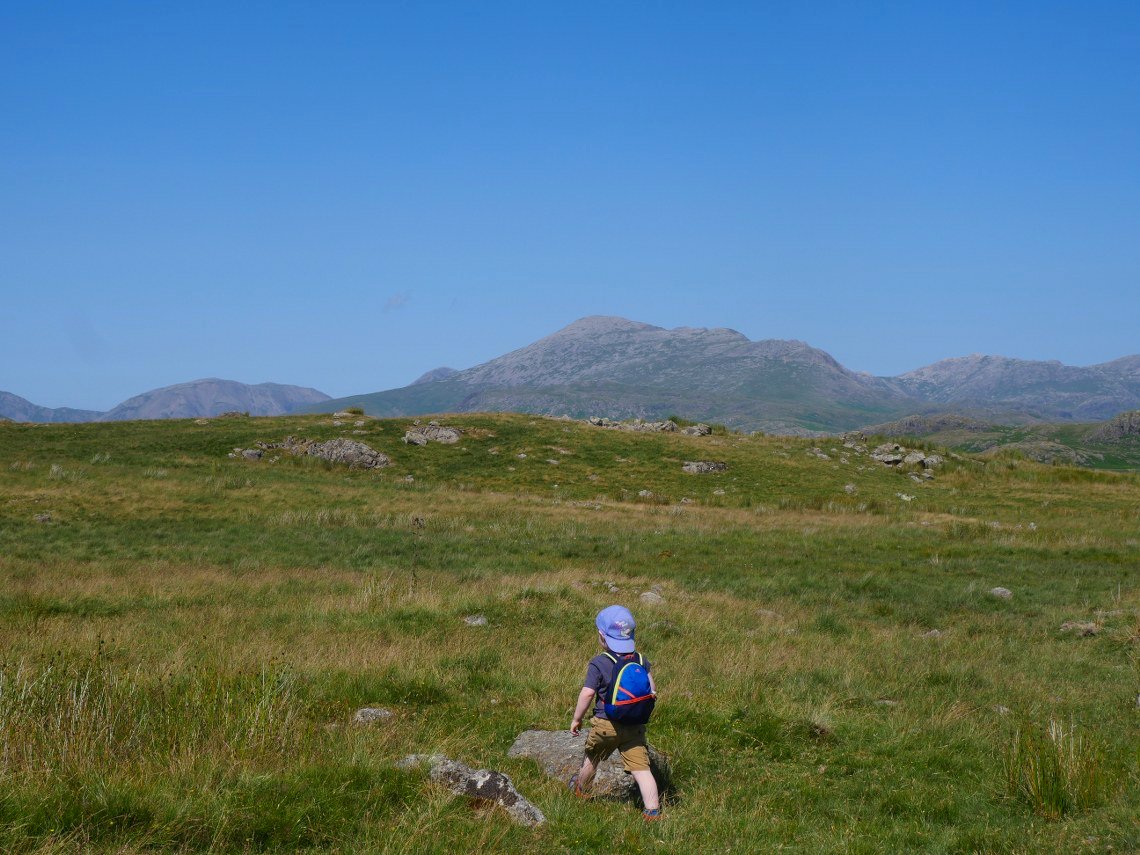 Most of the country has been experiencing near record temperatures and the Lake District was no exception, and it was very warm as we set off but thankfully there was a cooling breeze blowing. Here Louis strides out heading for Scafell ( which is not quite the right direction, he obviously has inherited my navigation skills ).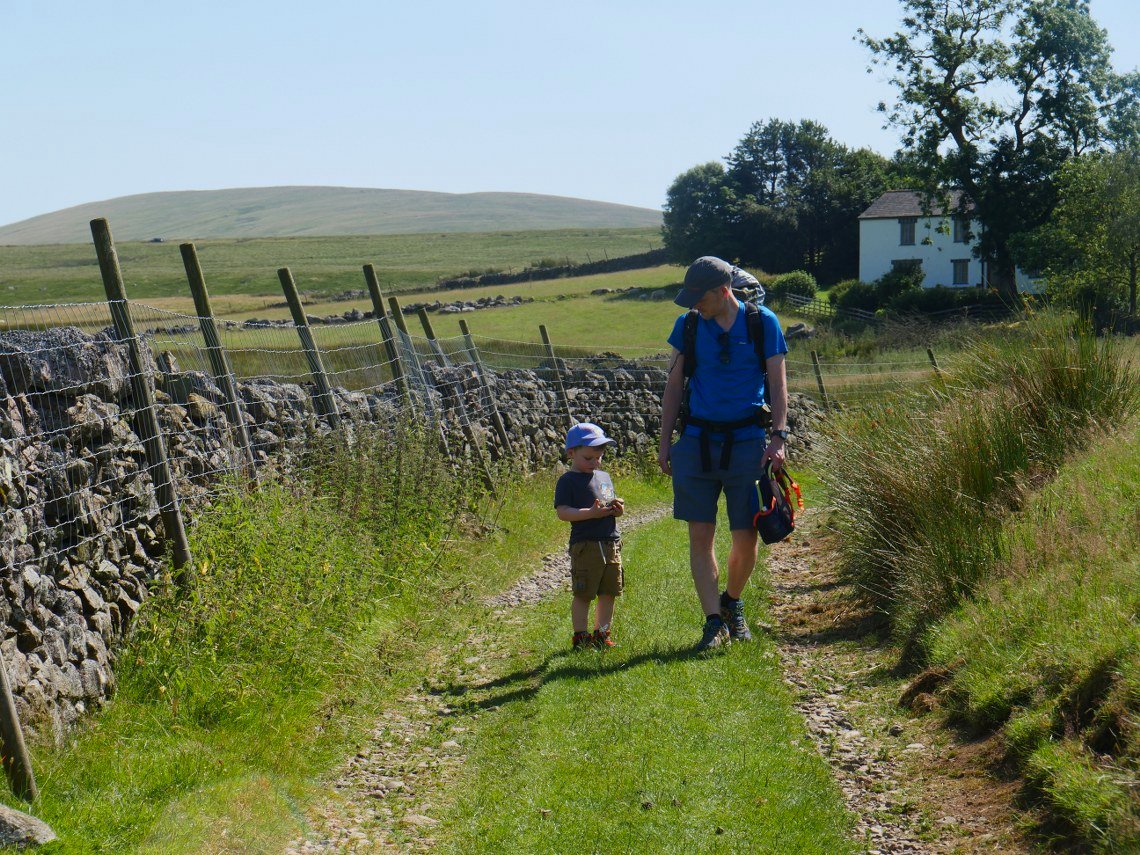 After half a mile Louis has decided that carrying a backpack is not for him so Dad is tasked with the job. Louis then decides that there are some quite nice stones that he would like to keep so dad has now to carry the backpack with added stones.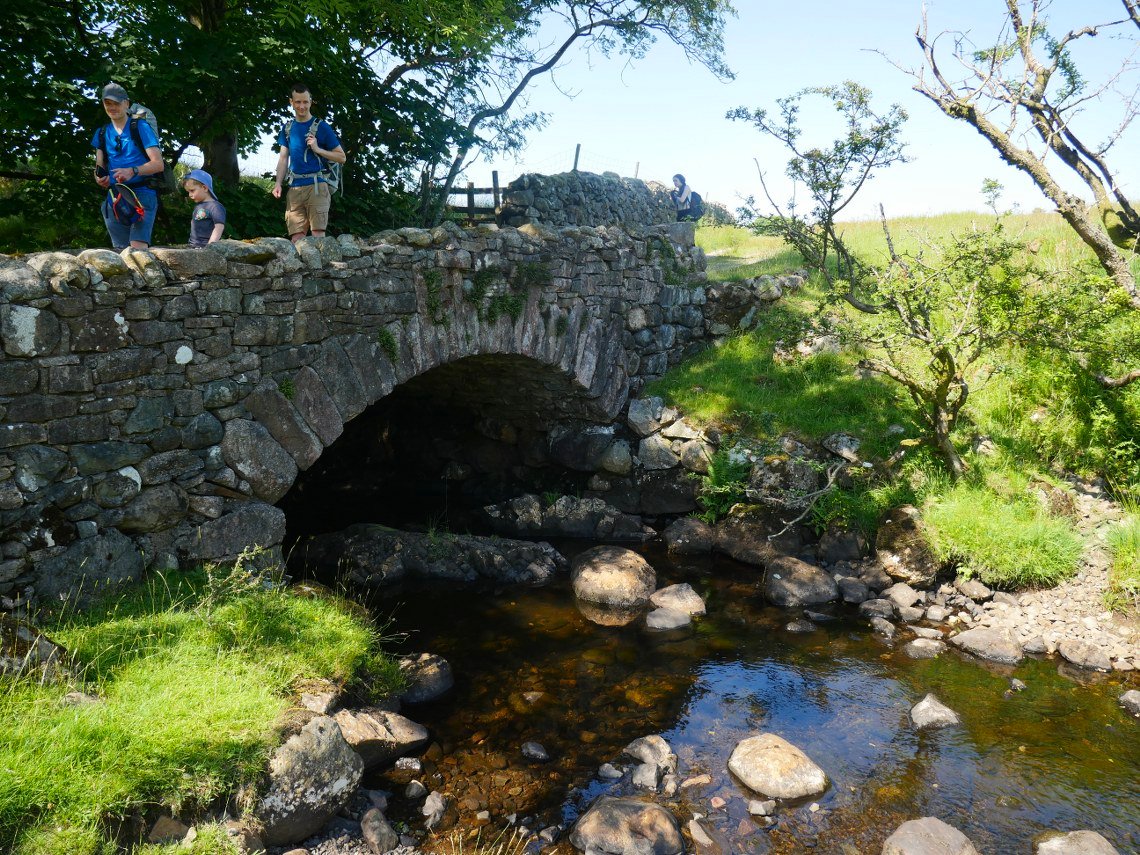 After another half a mile is covered we decide it's time for a rest at the very nice Whincop packhorse bridge.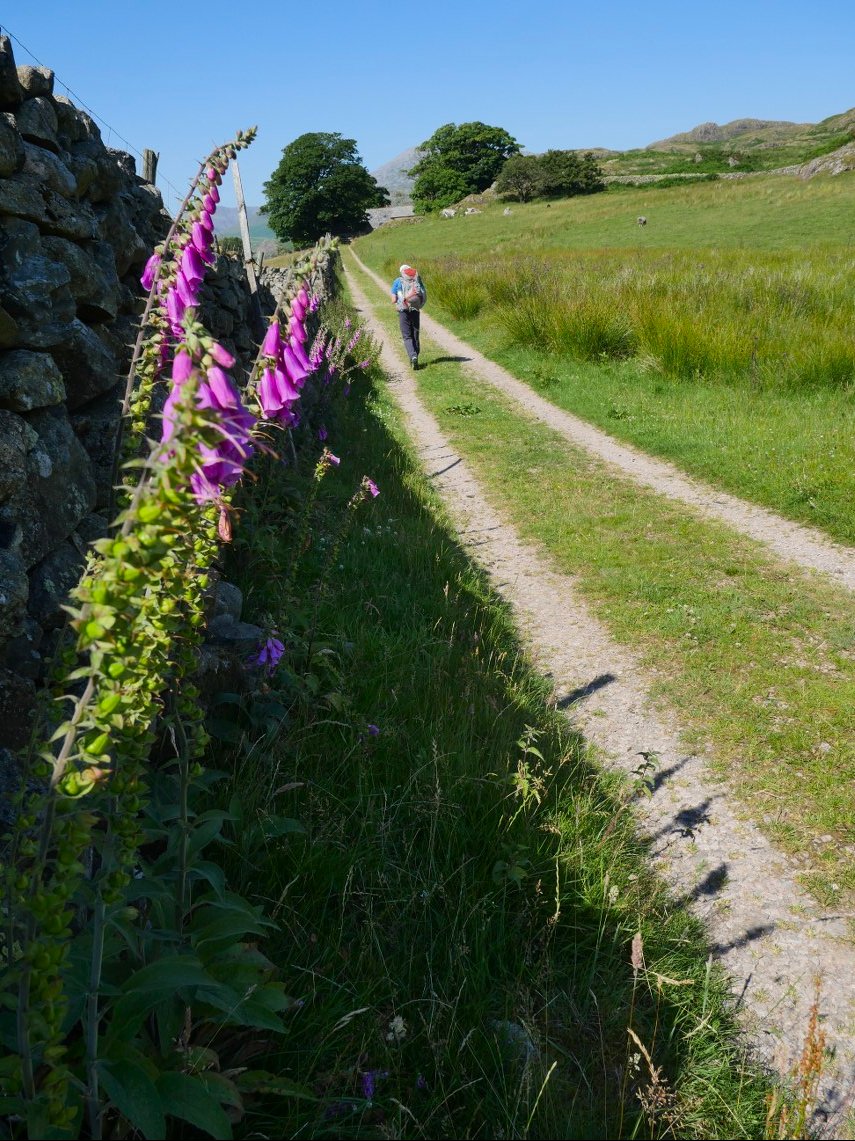 Emily has grabbed the camera now so that's me approaching Whincop farm.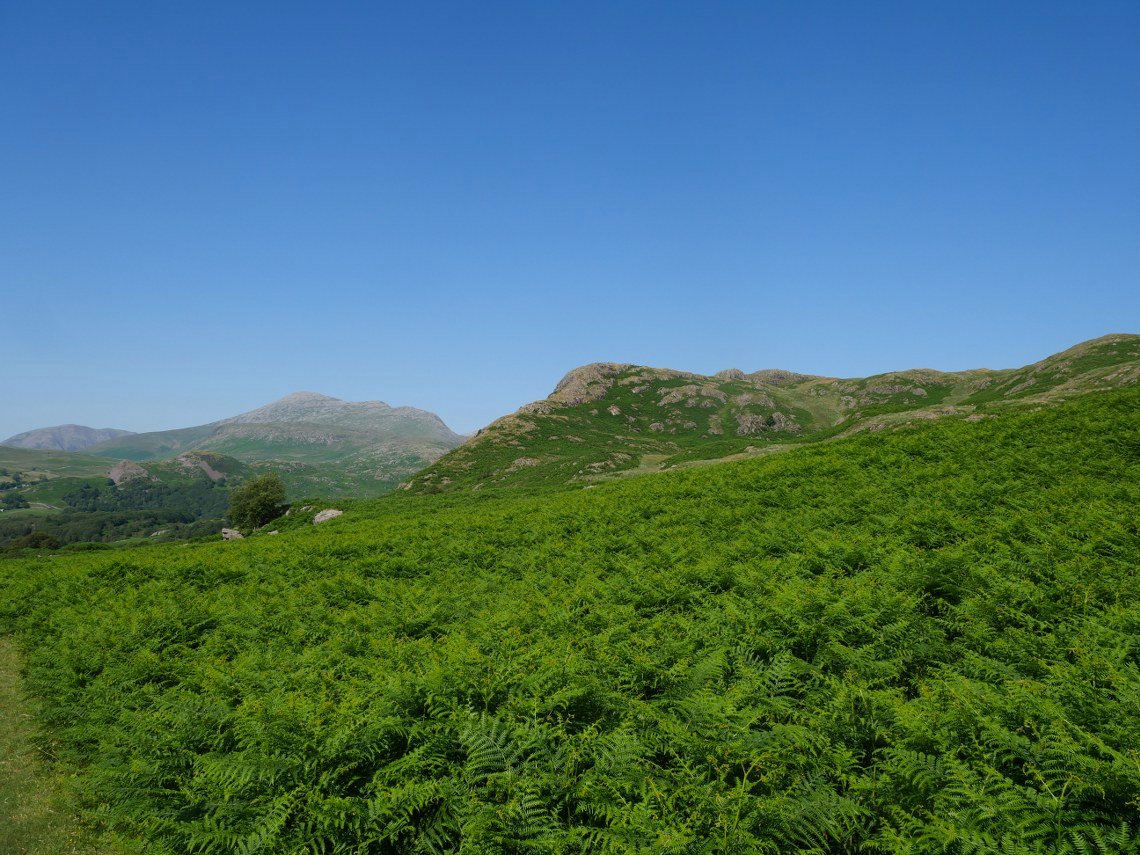 After passing through the farm Hartley Crag comes into view. I had thought that the climb up the ridge might be a bit much for Louis's first time but I had seen an alternative way following a stream up the fell.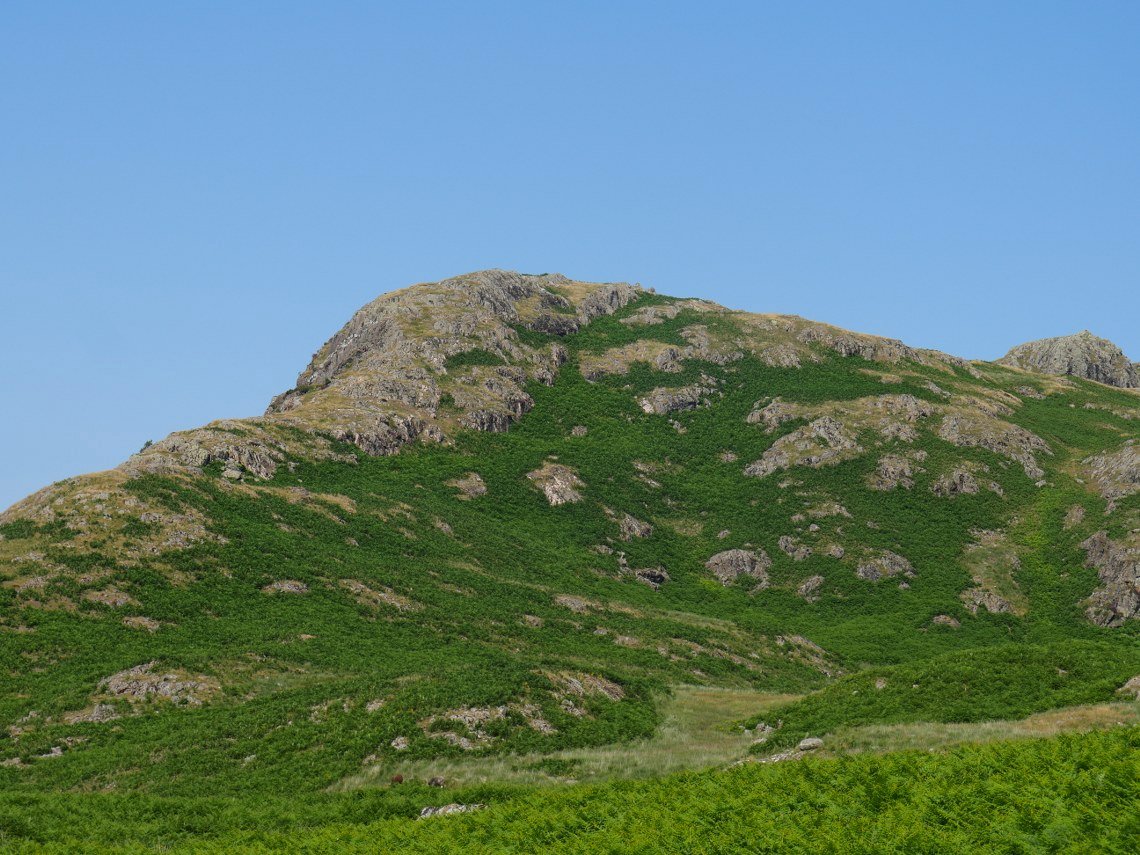 Zooming in on the ridge, it does look an exciting way up. Maybe next time.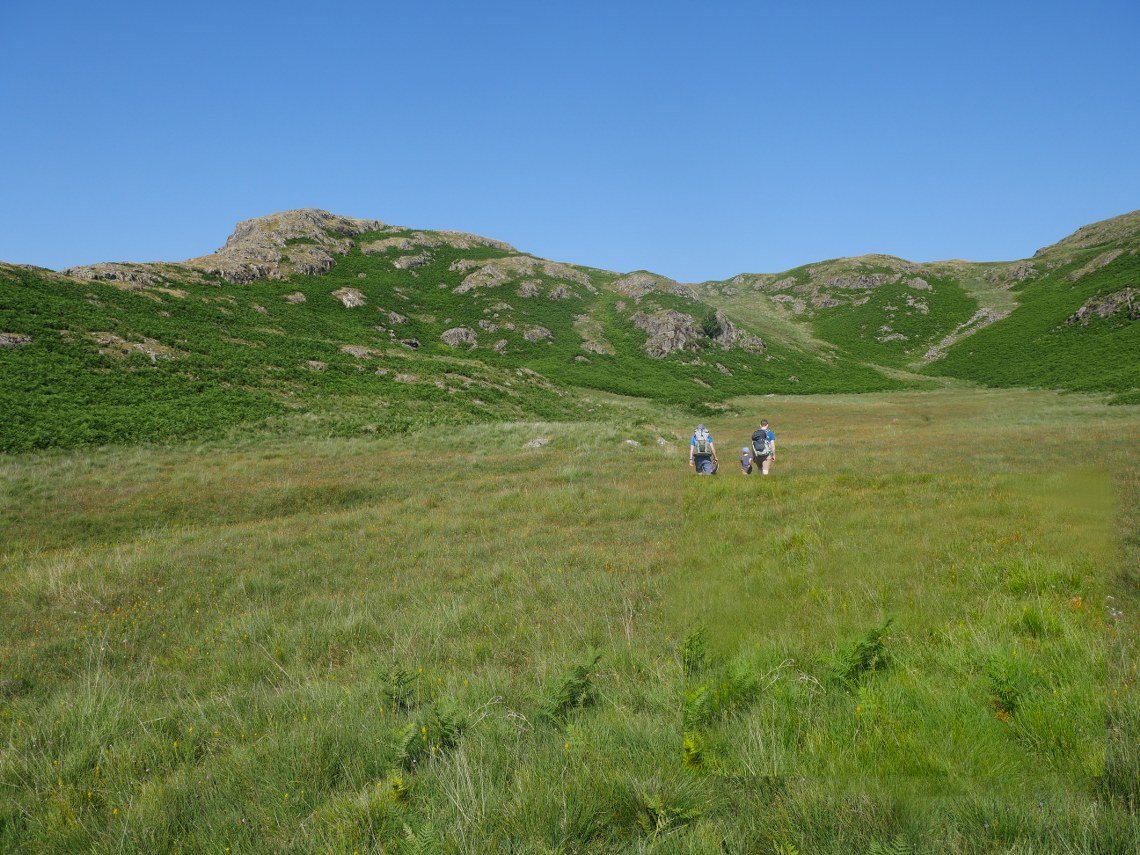 Heading across a bit of marshy ground to the obvious safe way up to the summit.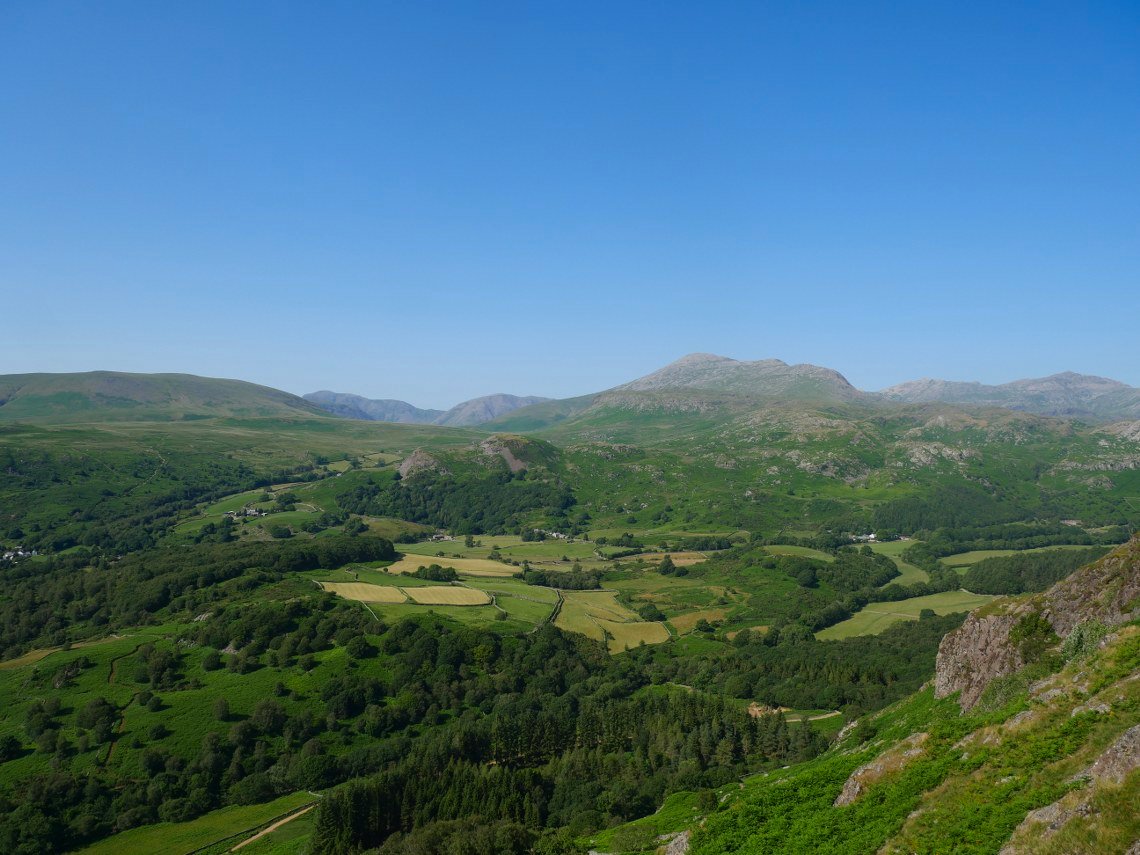 Even this very tame climb was hard work in the heat but even so we were soon at the top and looking down over Eskdale to the high fells. In the trees below is the lovely little tarn which is right by the path along the valley, A young deer had come down to the water to drink when April, Beefy and I had sheltered from a passing rainstorm there.
The tents are up and it's an afternoon for just relaxing.
.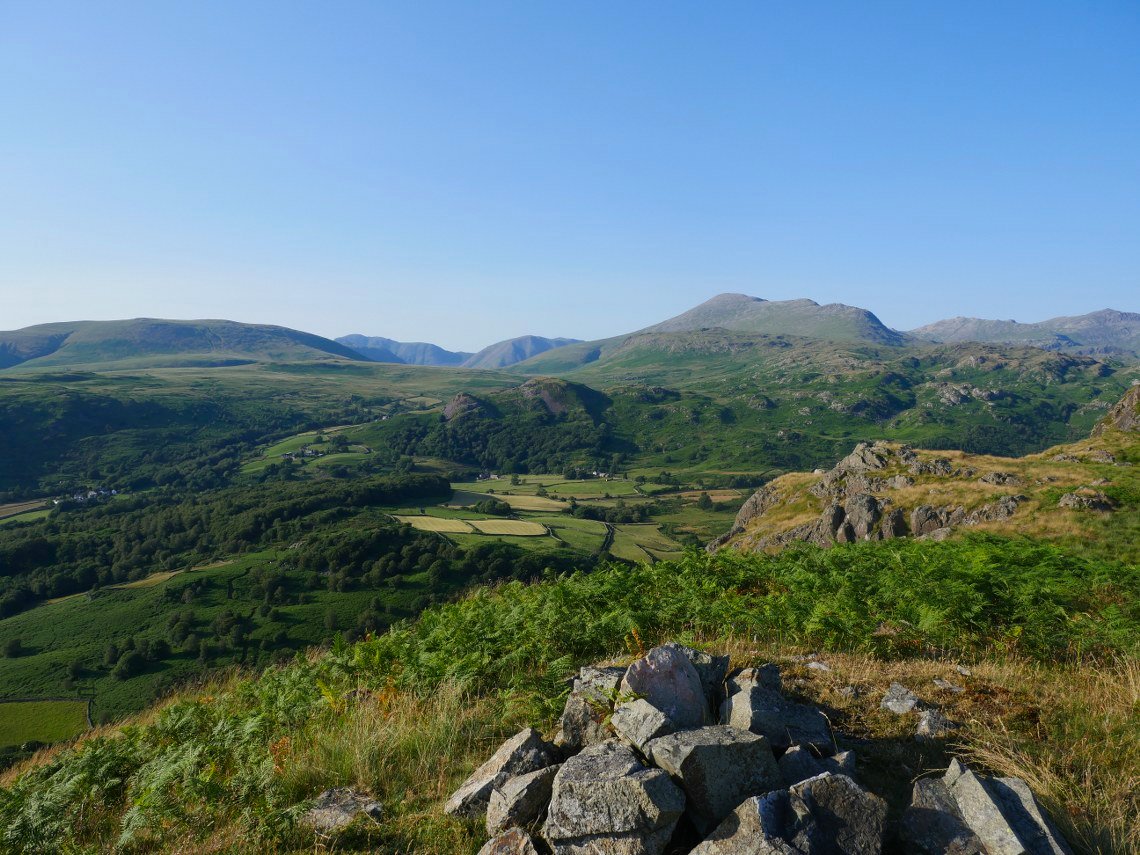 I had a walk up to the top of Hartley Crag. Pillar and Kirk fell are framed by Illgill Head on the left and Scafell on the right.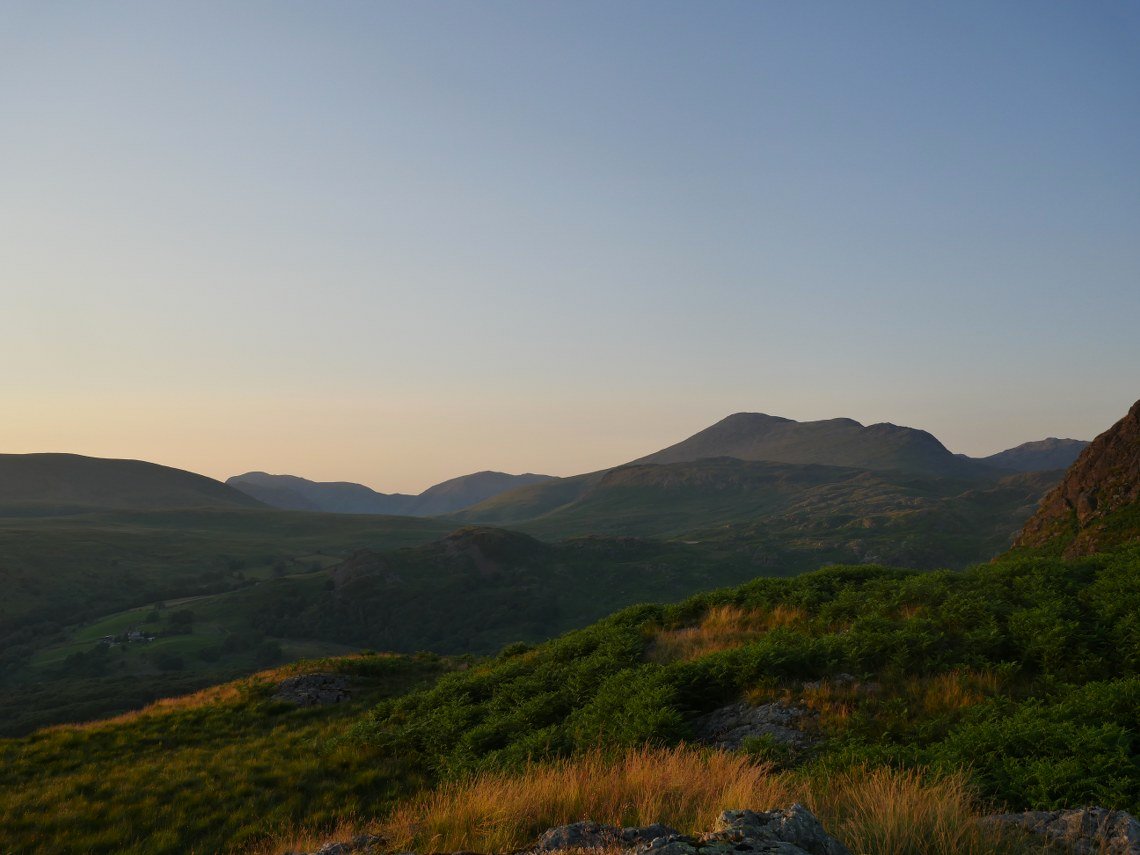 Later in the evening there is lovely light over the high fells.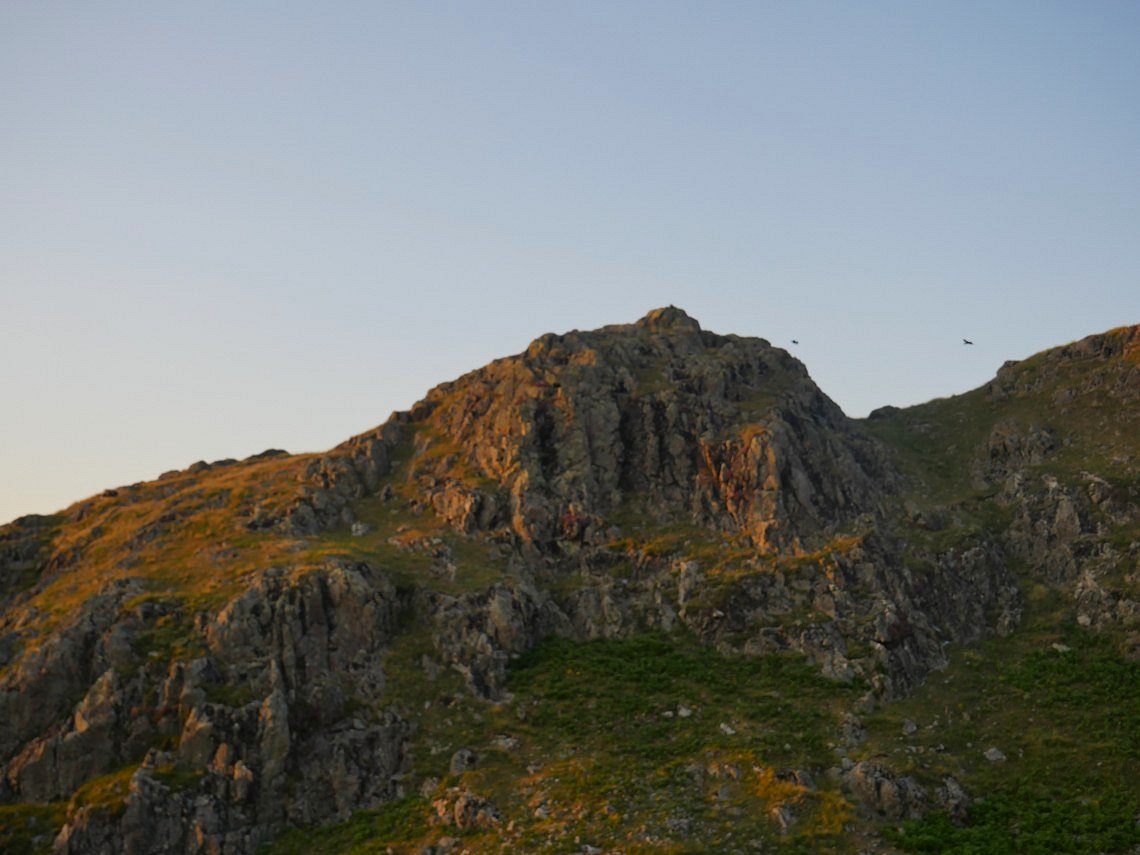 Adjacent to Hartley Crag is super rocky top of Gate Crag which I'm now on my way to visit.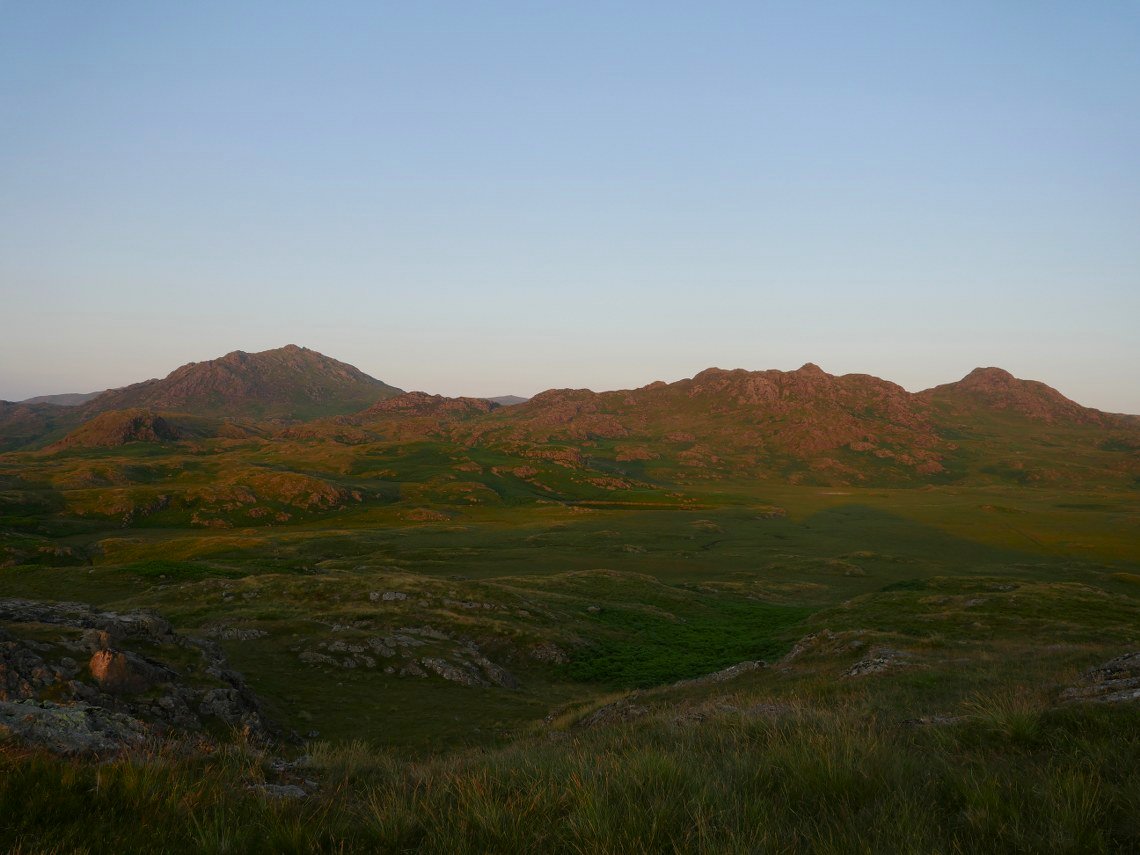 From Gate Crag you get a view of Harter Fell and the Green Crag group with Birker Tarn below.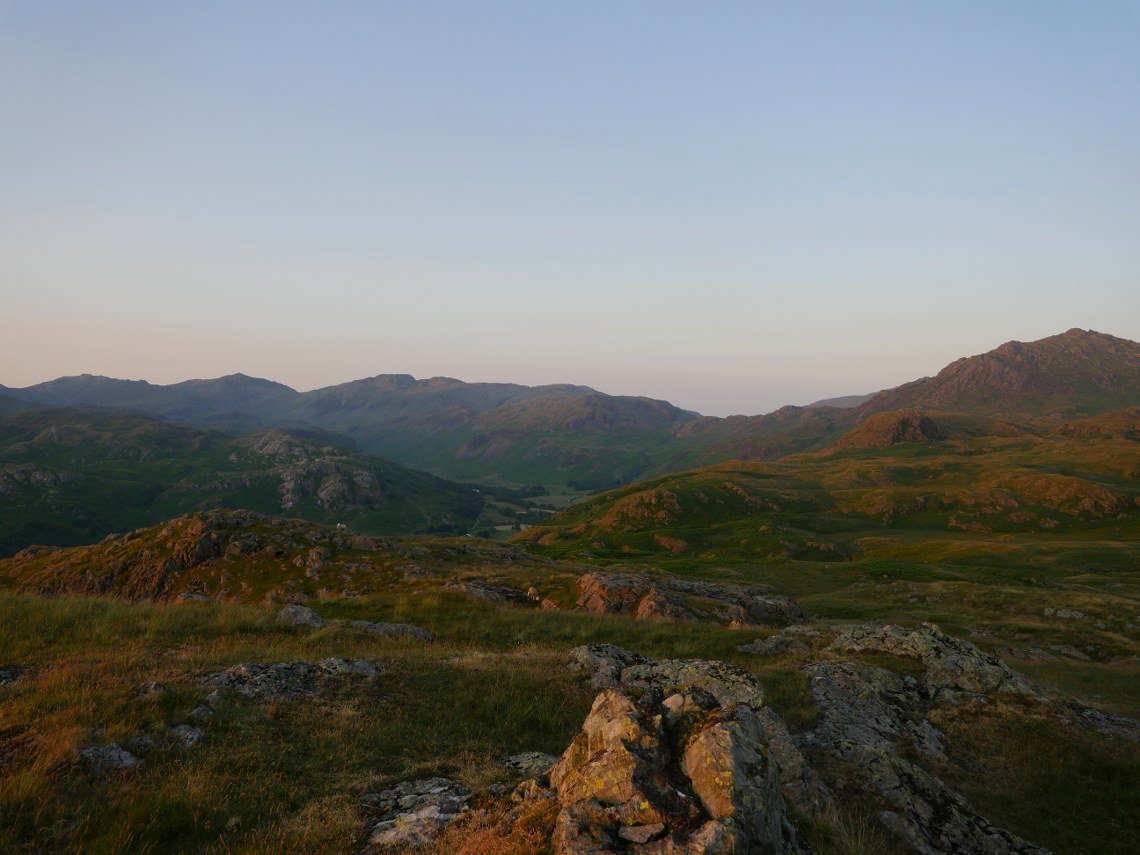 And also the upper reaches of Eskdale with Border End backed by Esk Pike, Bowfell and Crinkle Crags.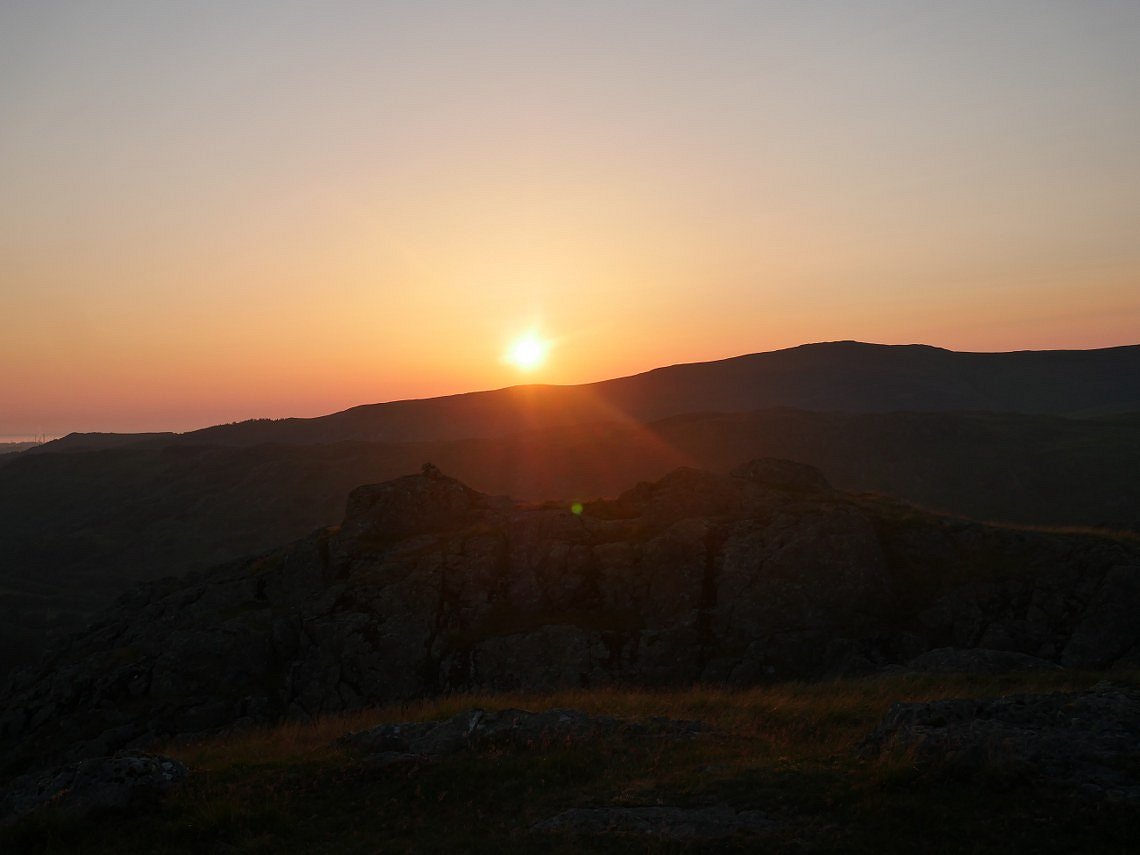 A lovely end to a lovely day.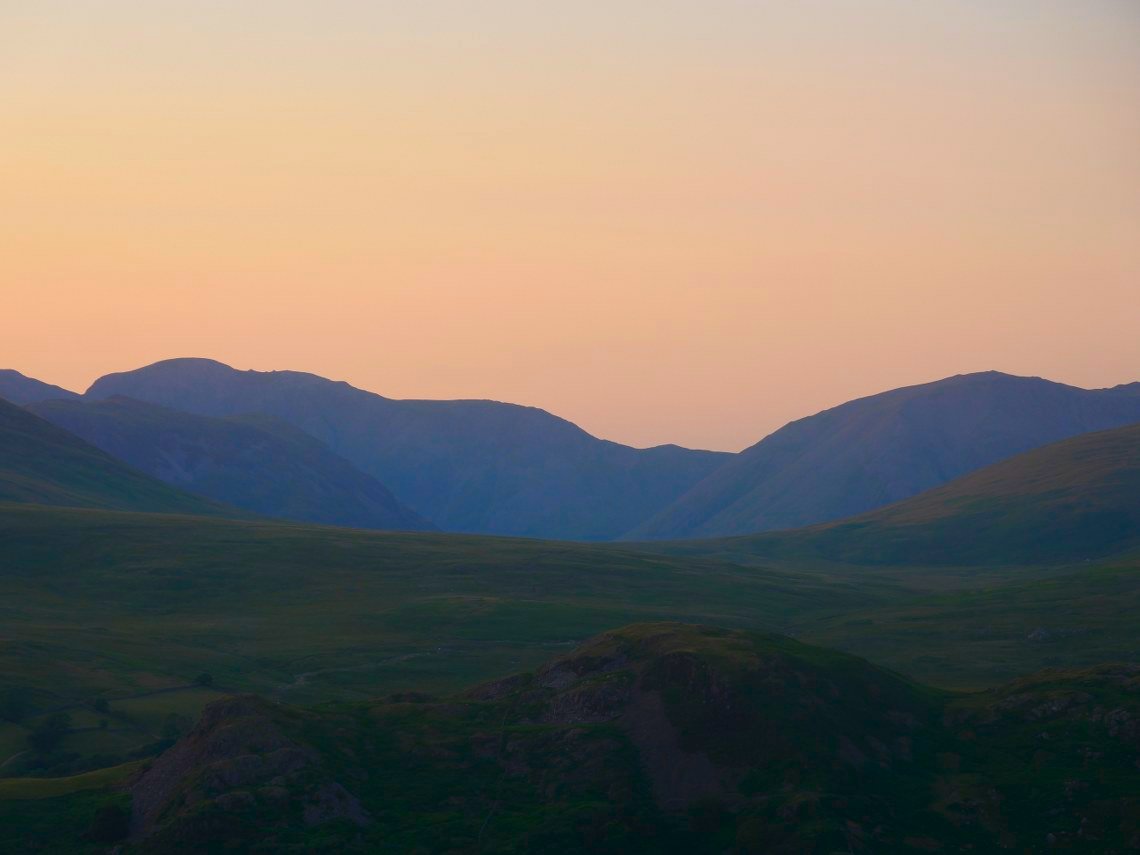 Pillar and Kirk fell in the setting sun.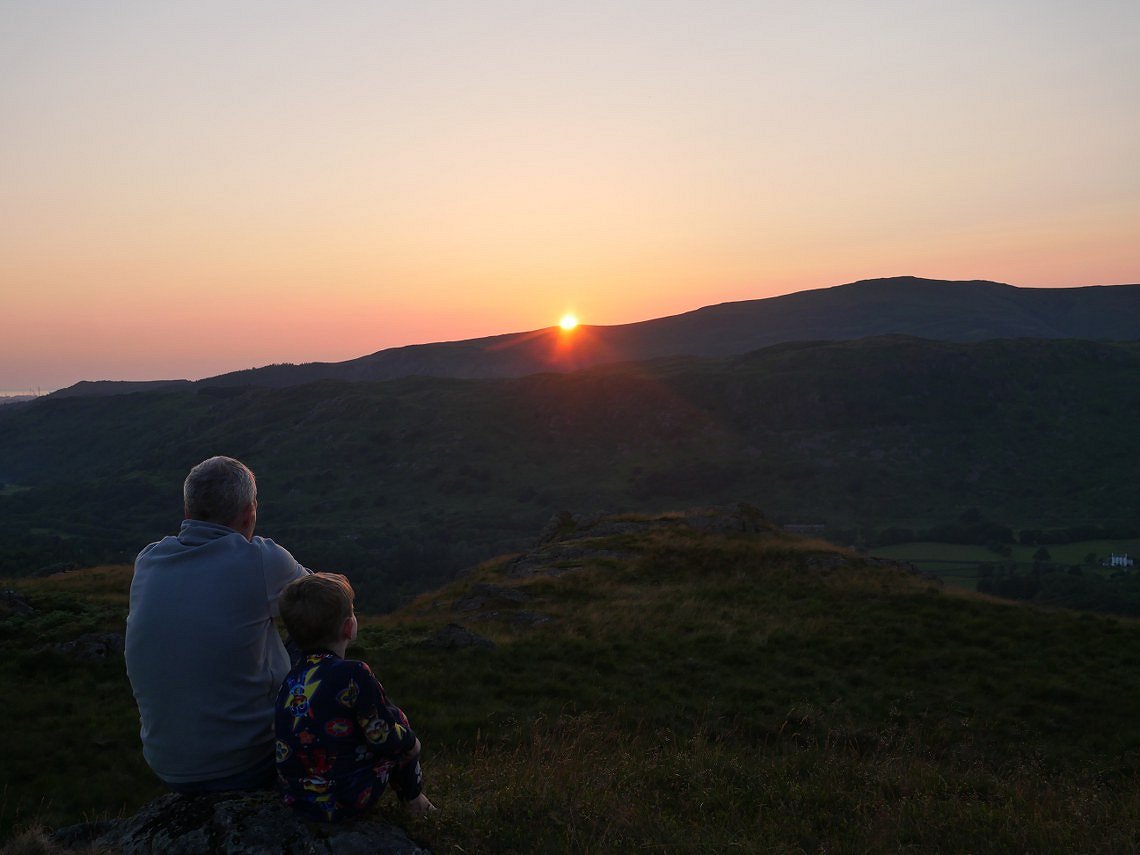 Louis and his dad watch the sunset.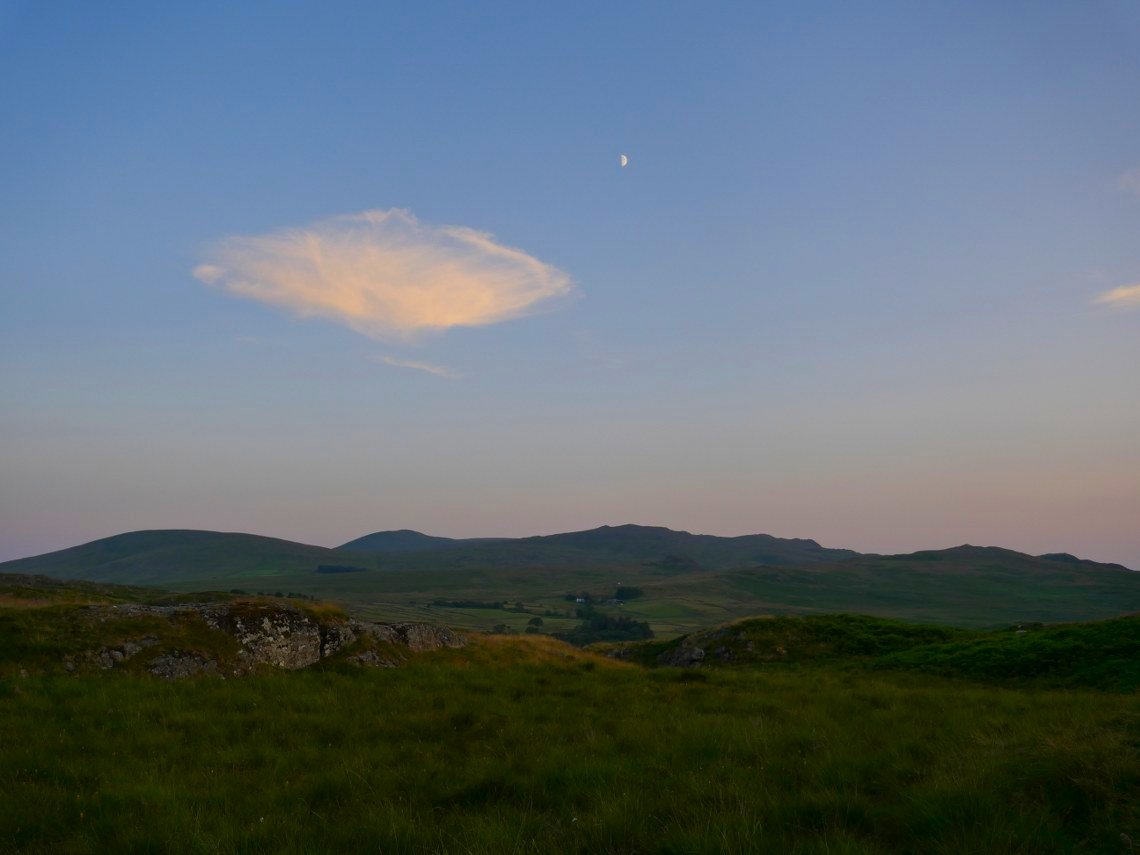 The Stainton Fells seen in the last of the evening light.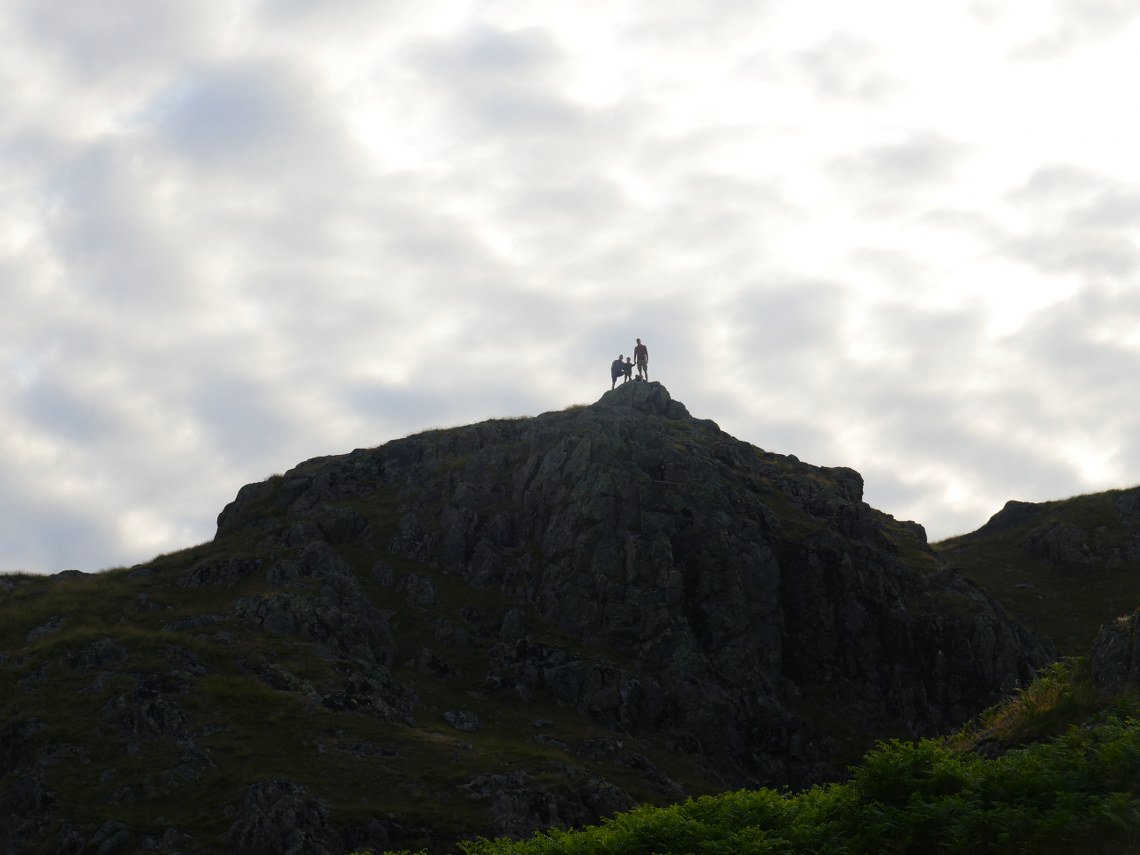 We were up early so plenty of time for Louis along with his dad and uncle to conquer Gate Crag.
Dave and Louis heading back to camp under a lovely morning sky.
Heading down now.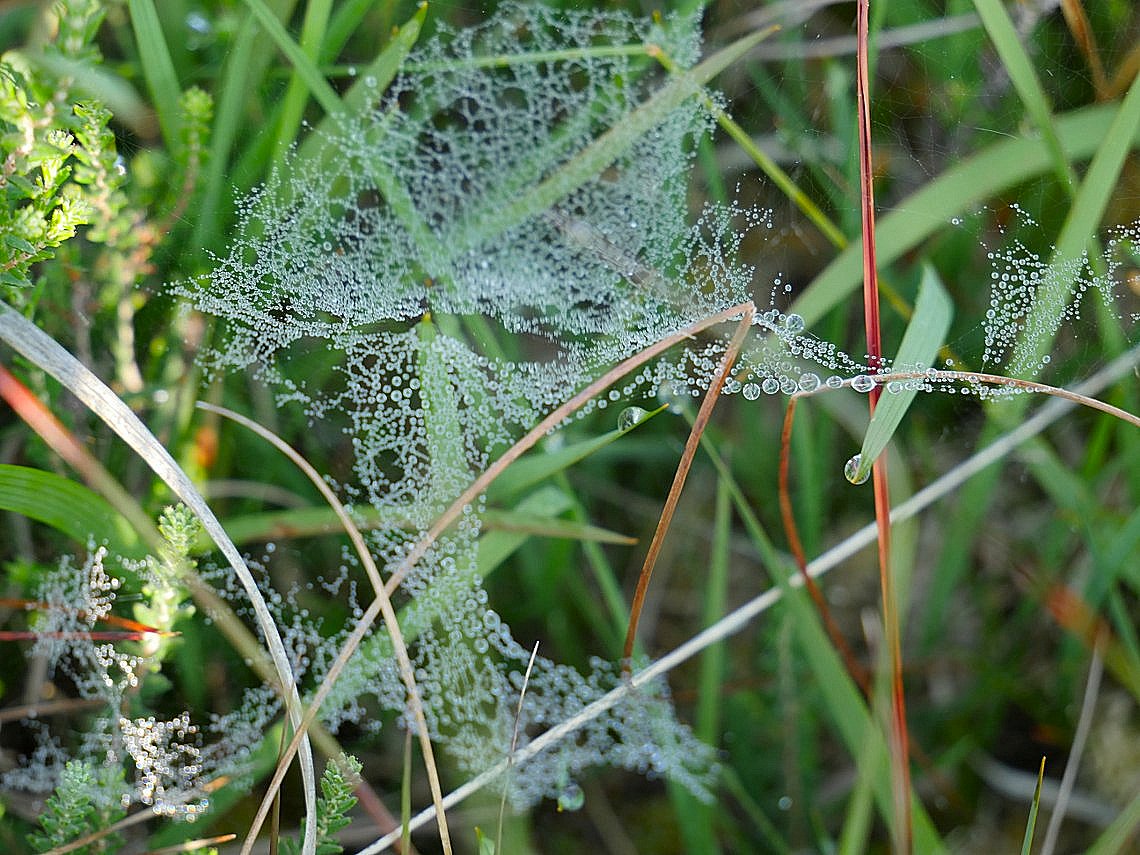 Spider web in the morning dew.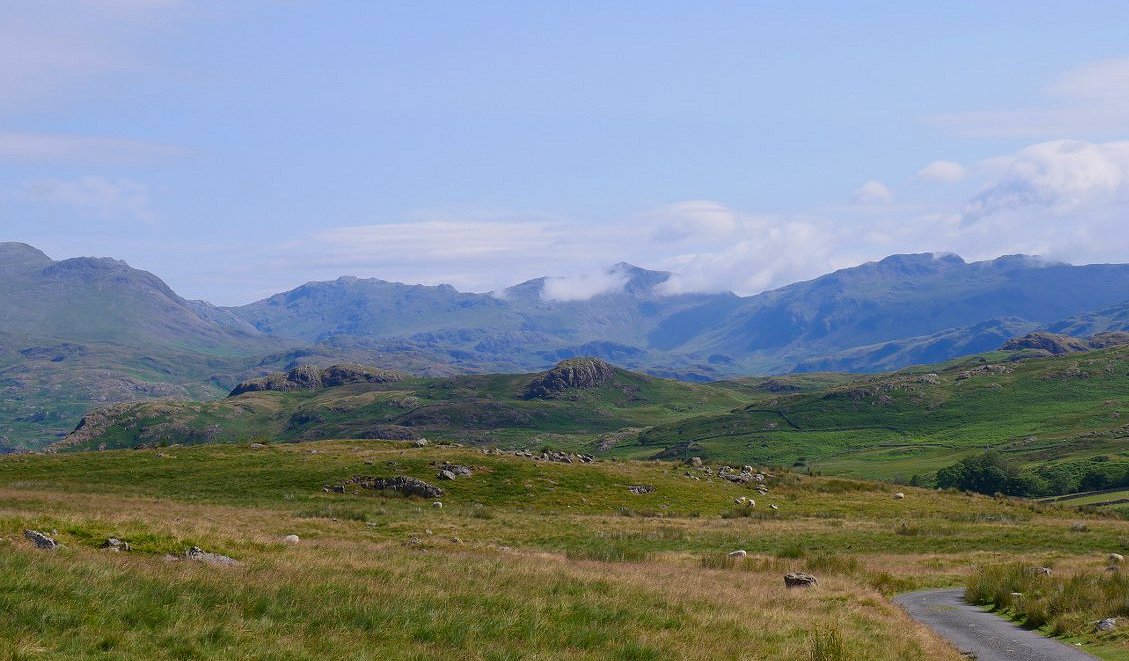 Looking back from the parking spaces on the Birker Fell road and Bowfell is bothered by a little cloud..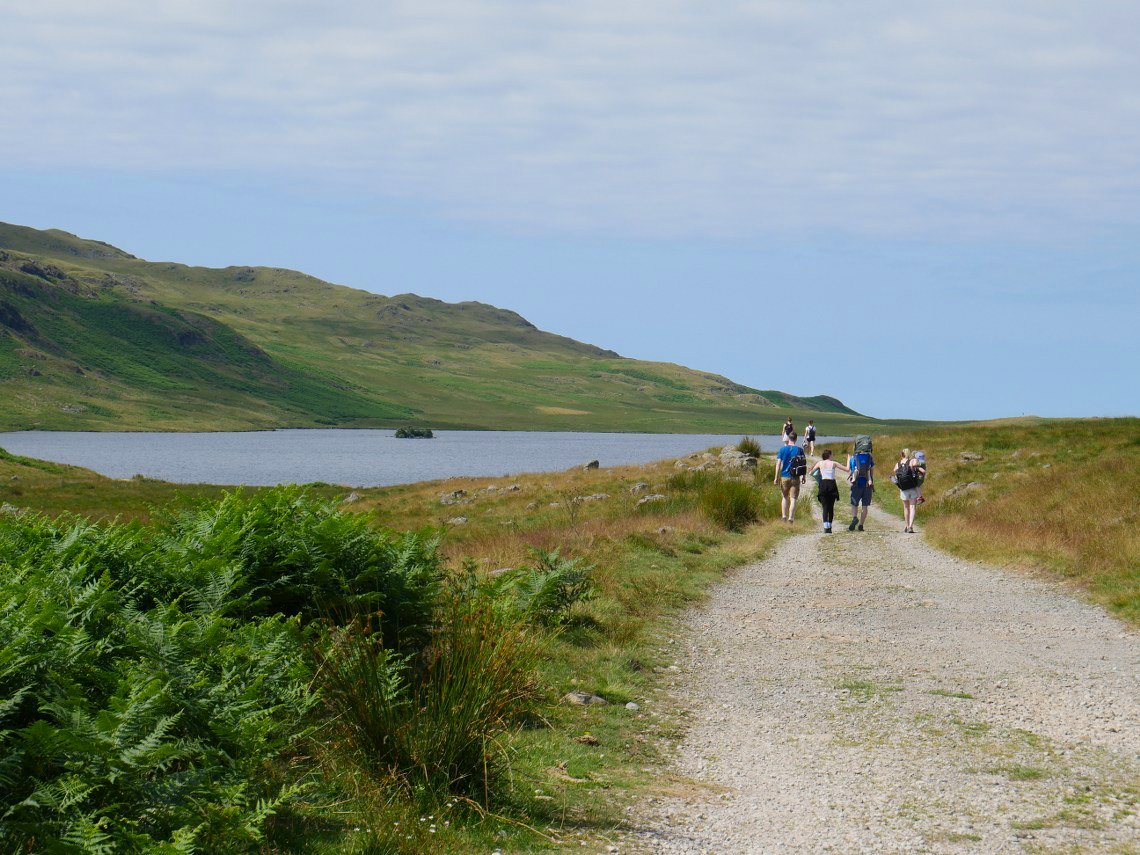 Louis's mum, little sister and grandmother had driven up bringing picnic supplies so we made the short walk to Devoke Water for our lunch.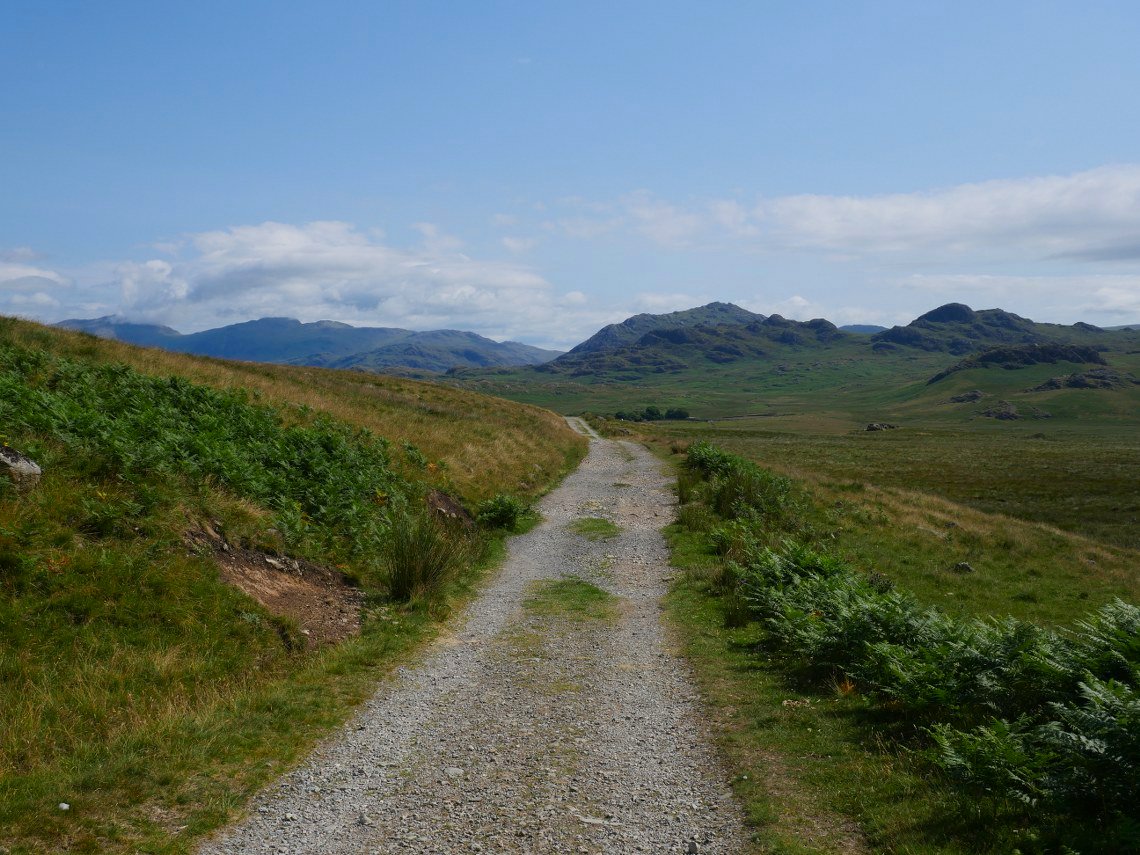 The view back to the fells from the track to Devoke Water.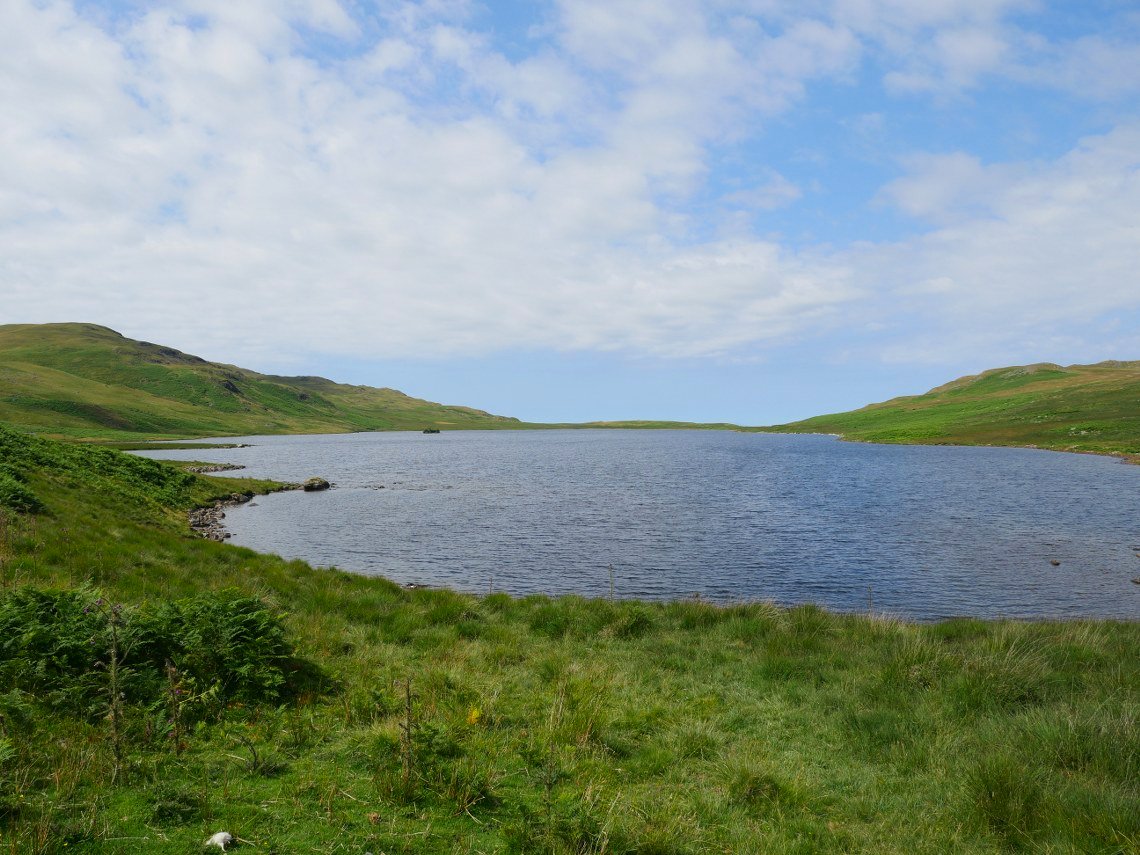 And here is Devoke Water.