WWW.KARLSWALKS.CO.UK
PICTURES AND TRIP REPORTS FROM MY WALKS IN THE ENGLISH LAKE DISTRICT
---
E-mail - karl@karlswalks.co.uk
Great Calva from Longlands
11th April 2021
Route. Longlands - Longlands Fell - Little Sca Fell - Great Sca Fell - Knott - Great Calva - Knott - Yard Steel - Dale Beck - Fellside - Burblethwaite - Longlands . ( about 12 miles 3000ft ascent)
Not quite the walk I had planned today because as I passed Lancaster I realised that I'd left my map case and phone on the kitchen table. No worries I thought I'll stop at Tebay services, they are sure to sell O/S maps, which they did, but unfortunately I bought Lakeland north east when I needed Lakeland north west.
Never mind, its another beautiful day with the normally boggy ground holding a good firm frost. I decided to walk the round in the reverse direction to which I had planned. So after parking in one of the few spaces by the start of the track I headed up the steep pull to Longlands Fell. Skiddaw still has a very fine dusting of snow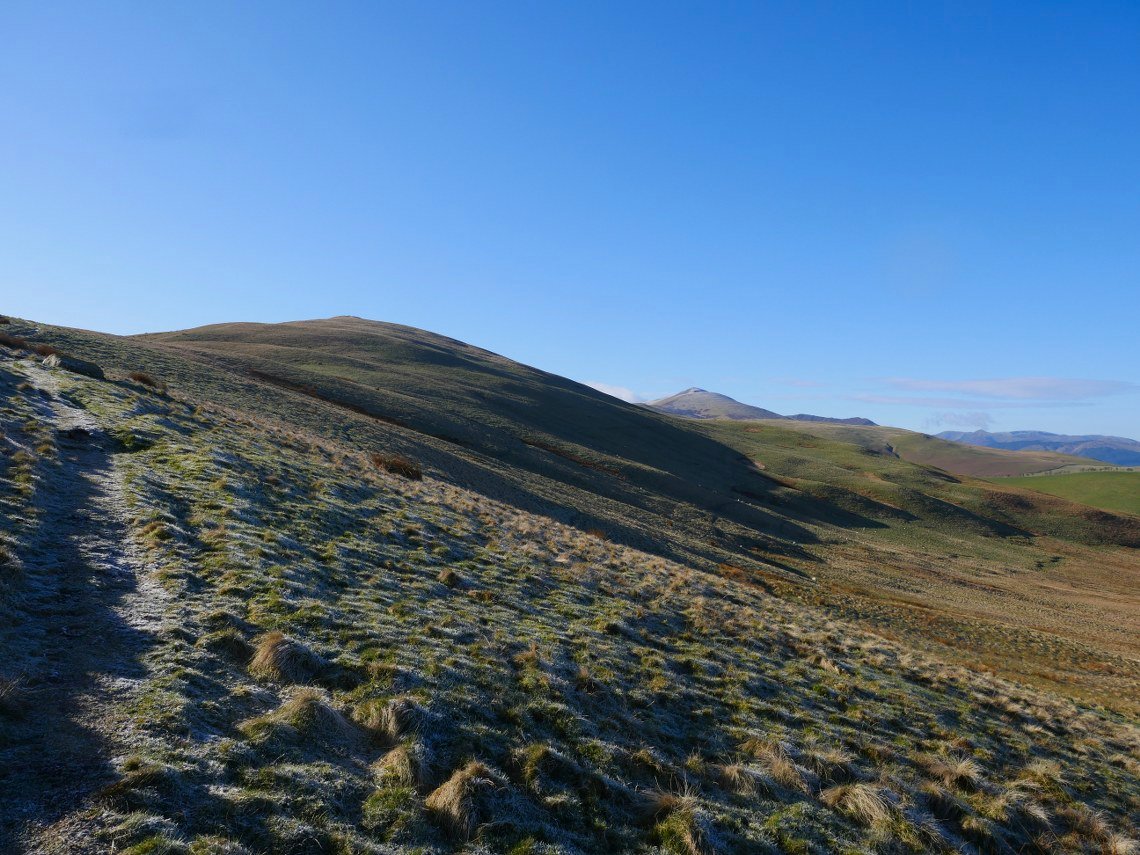 It is a bit of a brutal start but the top is in sight most of the way.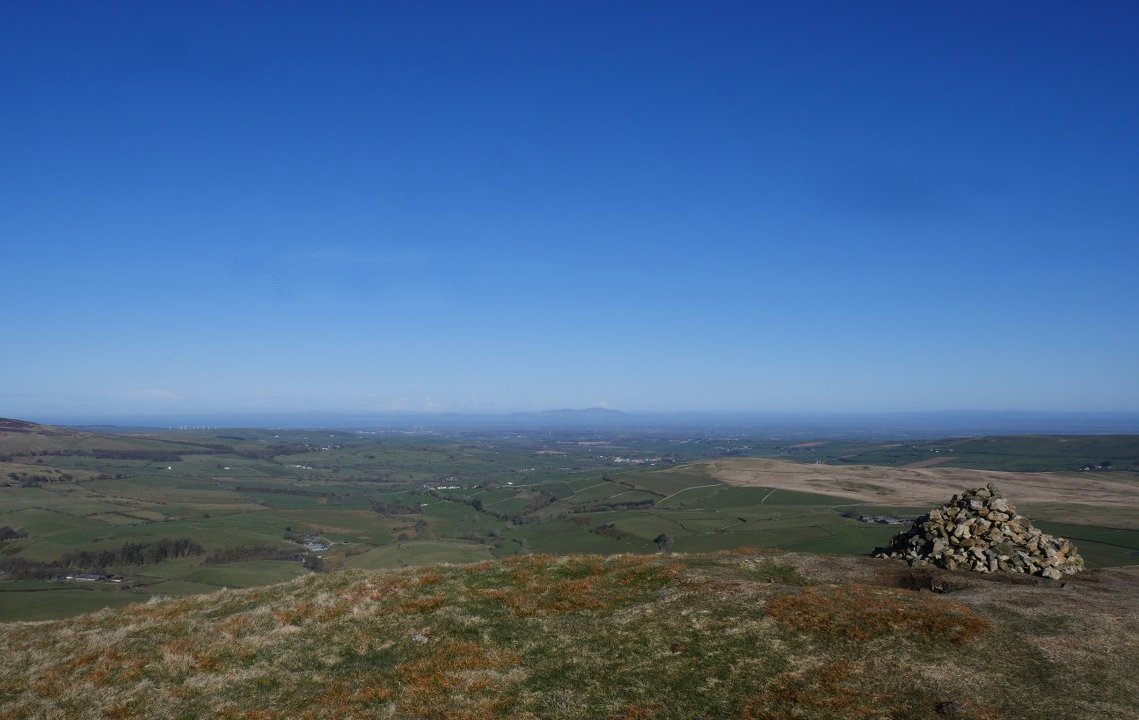 On the top now looking across to Scotland.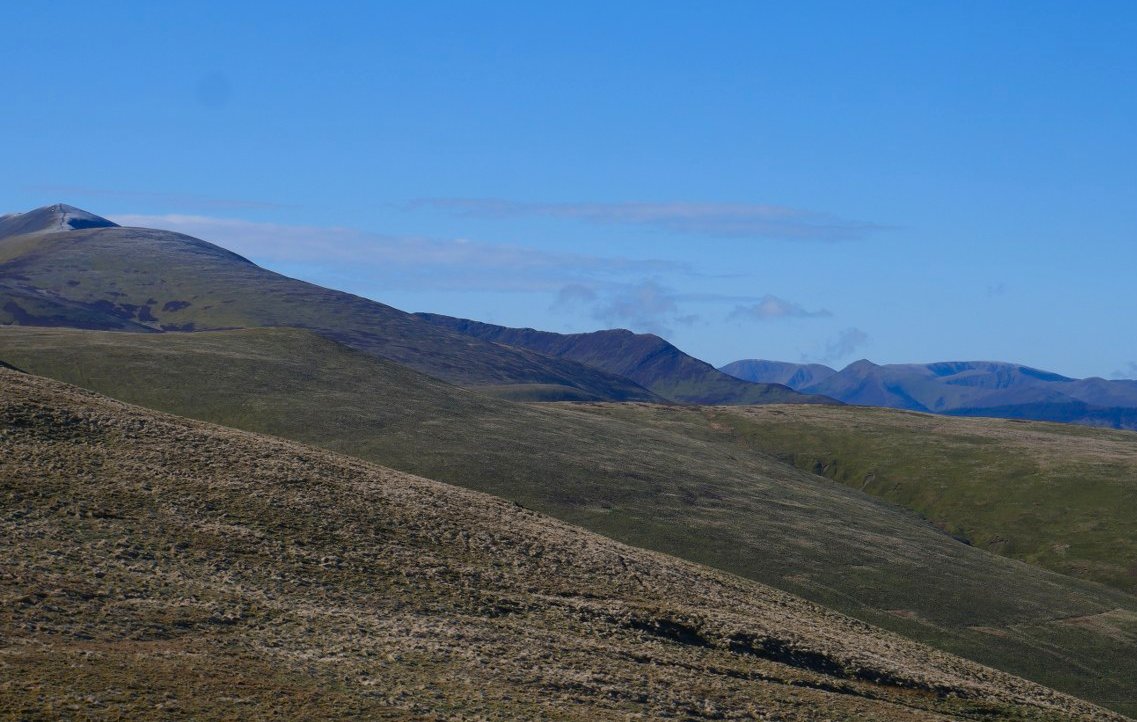 Nice view of the Ullock Pike ridge with Grisedale Pike,Crag Hill and Grasmoor in the distance.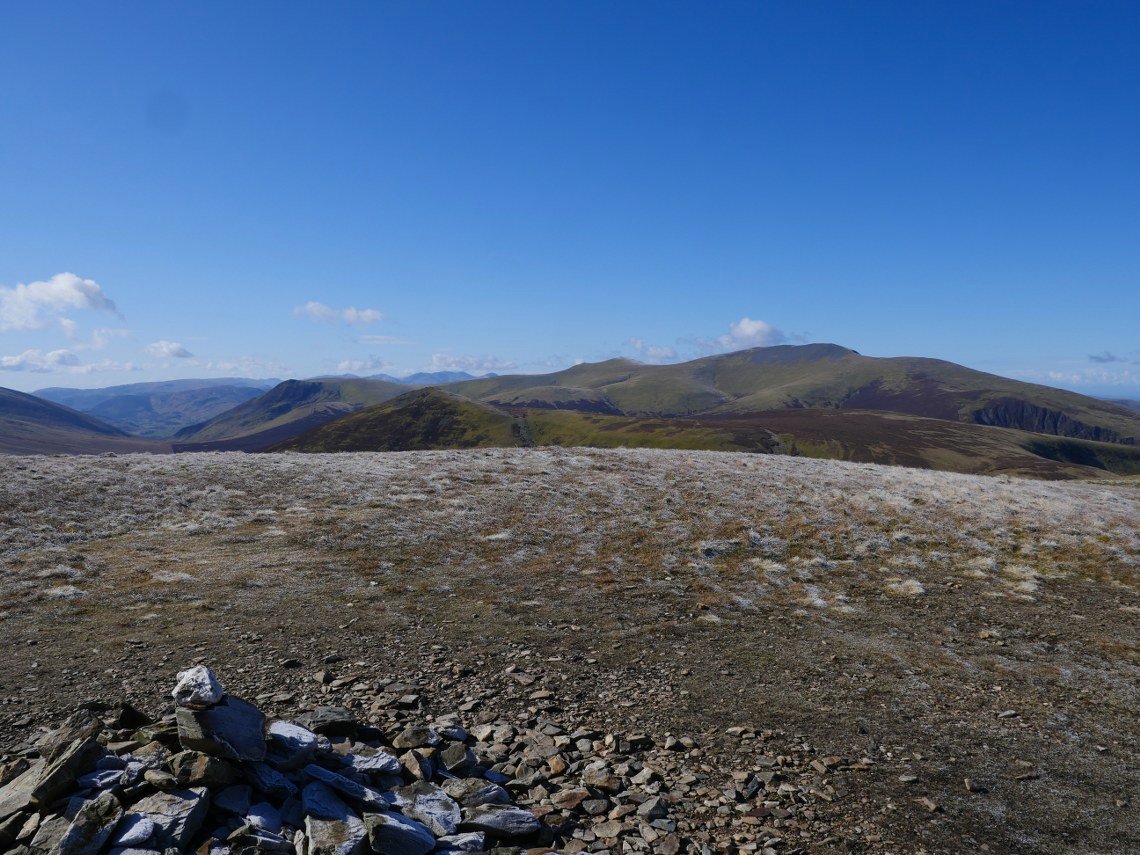 After Longlands it's down then up over Little and Great Sca Fell then a steady climb to Knott. I'm heading on a there and back to Great Calva, the pointed peak in the near distance. Beyond that is the full panorama of the Skiddaw group from Lonscale Pike on the left to Bakestall and Dead Crags on the right.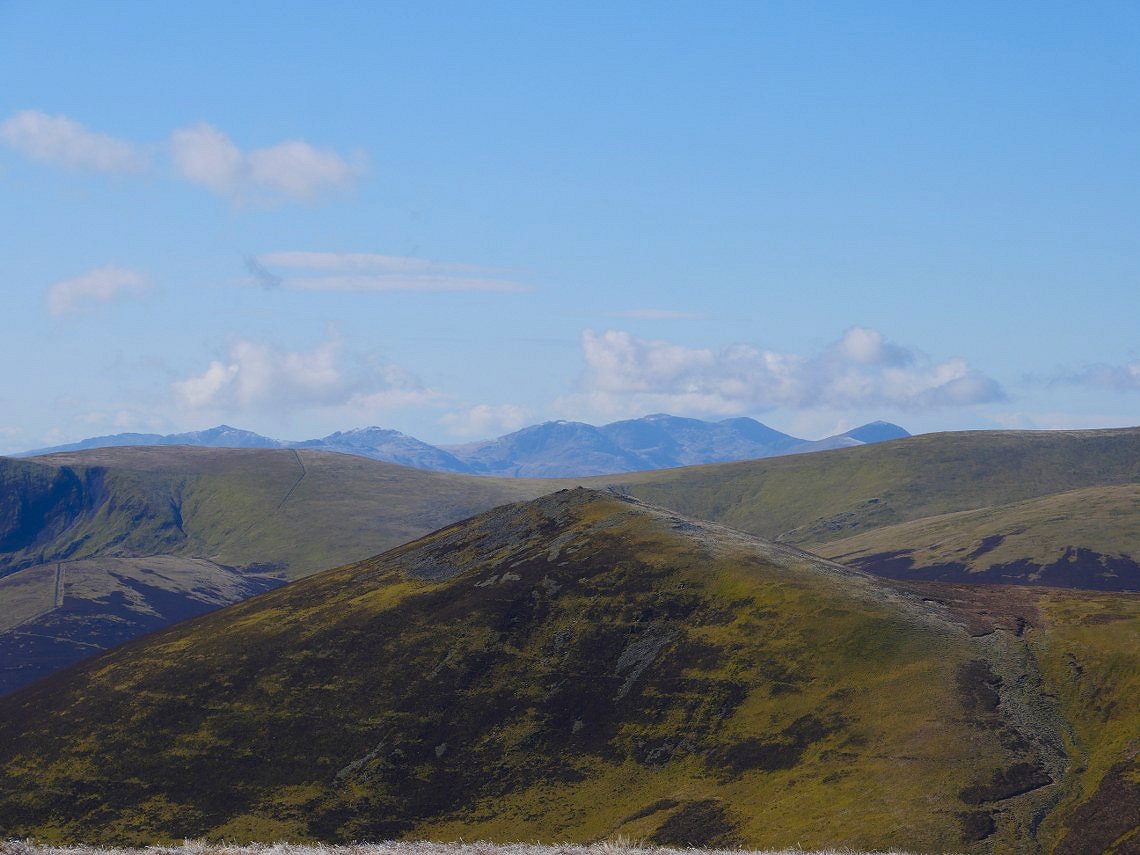 Zooming in over Great Calva to the full line of the high fells from Bowfell on the left then Esk Pike, Great End, Scafell Pike, Lingmell and Great Gable.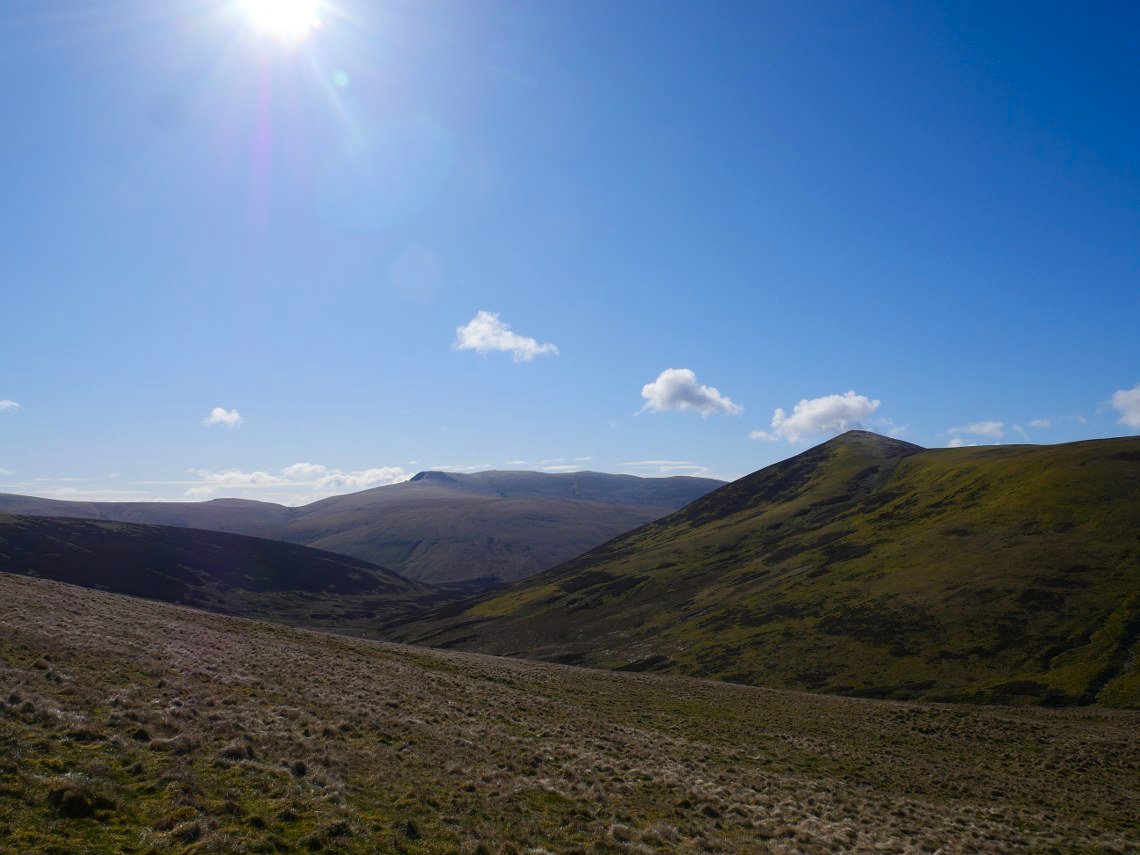 More to the east and a bit nearer are Mungrisdale Common and Blencathra.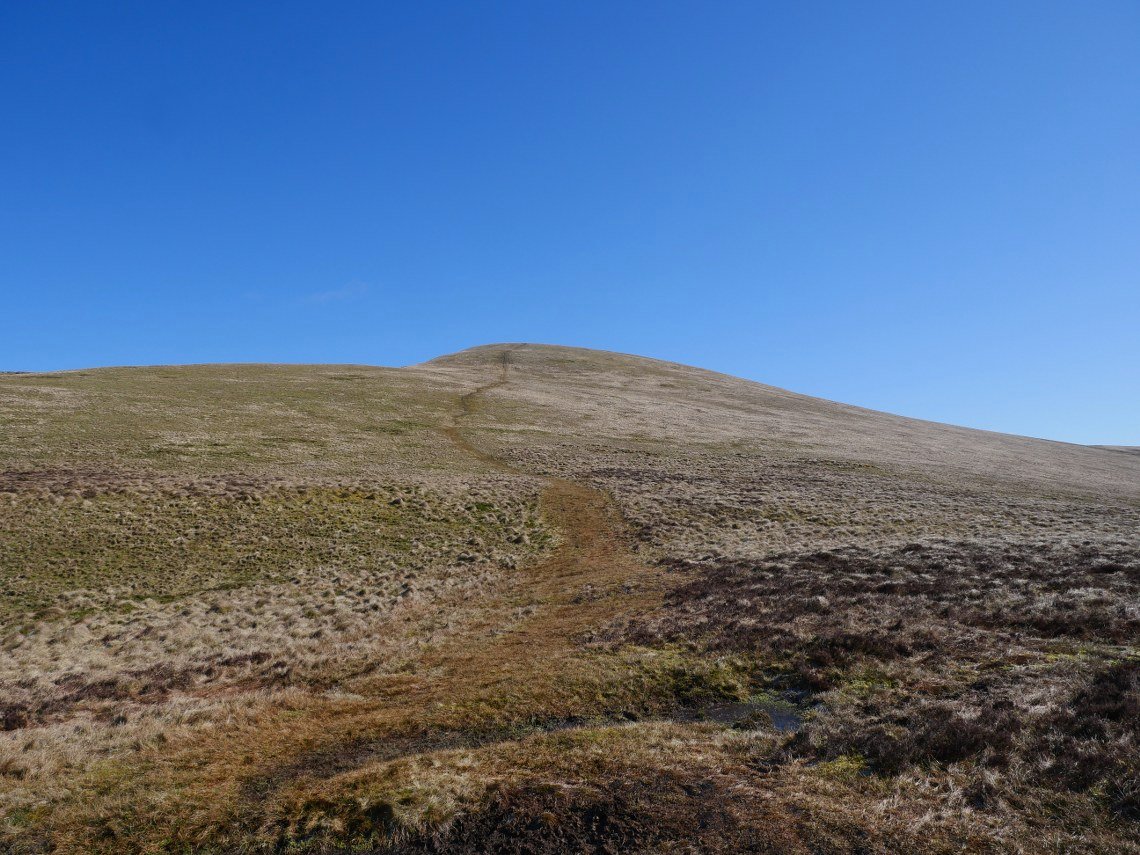 Looking back up the steep drop down to the col between Knott and Great Calva. ( And all the time I'm thinking that I've got to come back this way ).
But first I have to climb Great Calve which is not too bad especially as the normally very wet approach is frozen solid.
.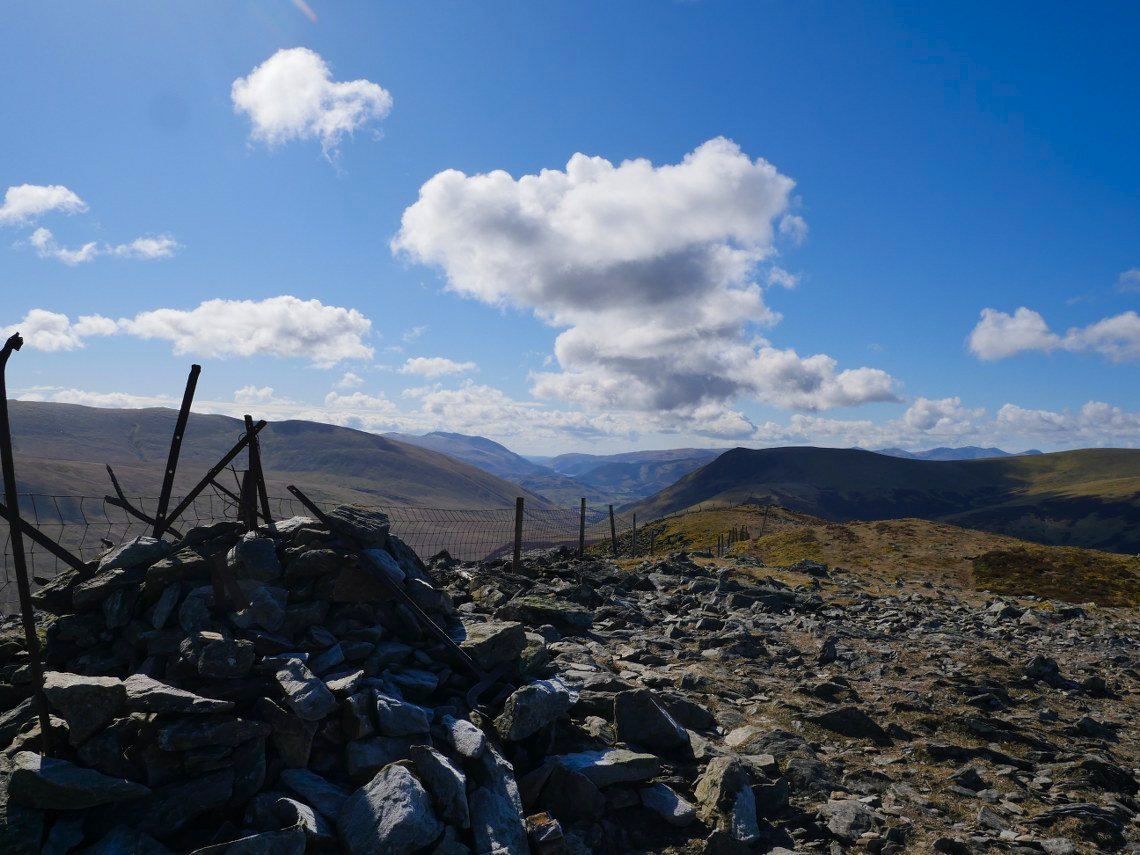 Great view from Calva down the central fault with a tiny bit of Thirlmere in the distance.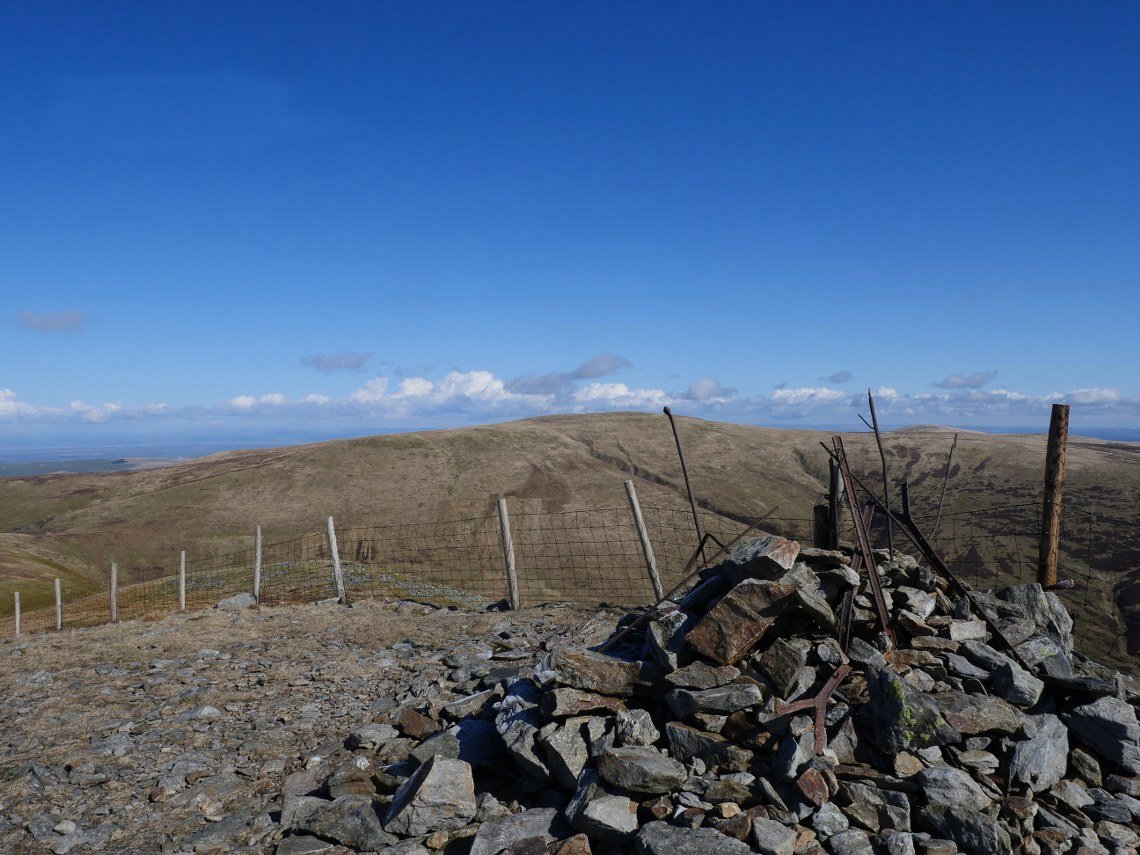 And looking back to Knott.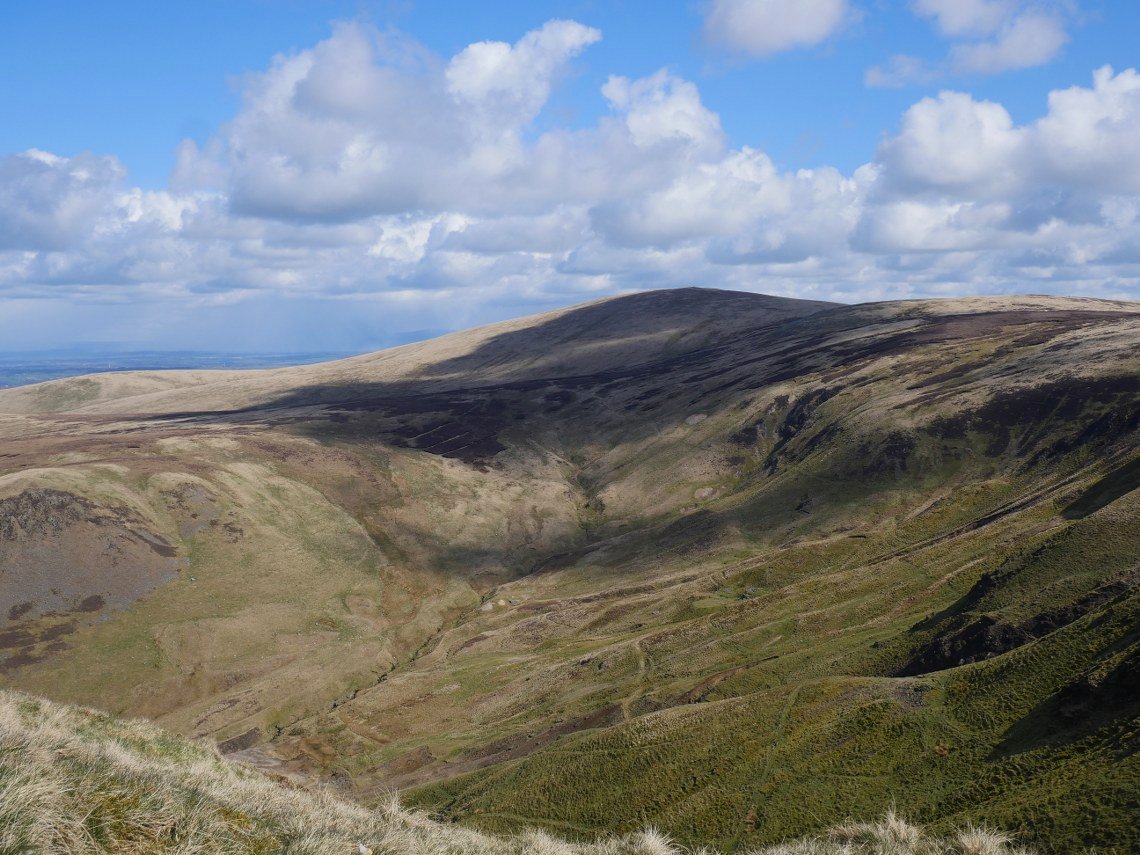 After climbing back over Knott which wasn't too bad I headed off the path to find the top of Yard Steel. This is High Pike over the upper reaches of the Dale Beck valley..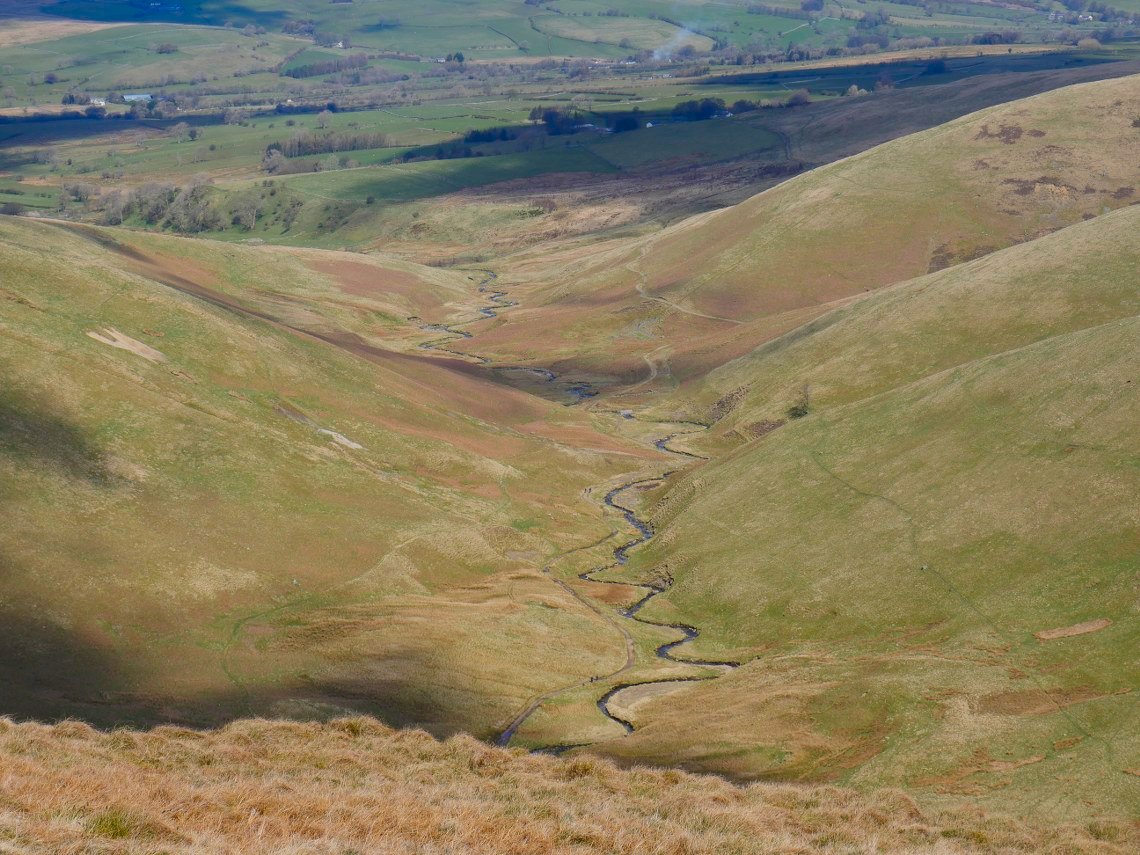 On the descent from Yard Steel now with Dale Beck below.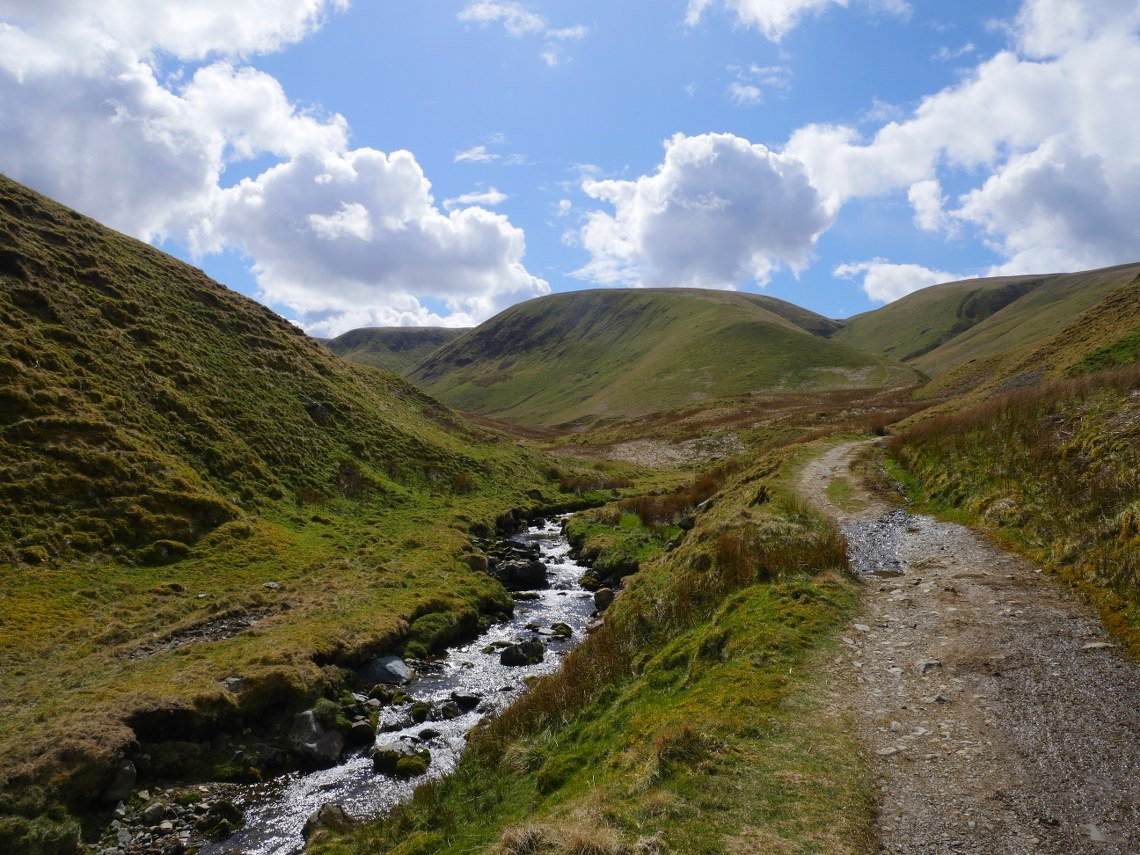 And Yard Steel seen from the valley floor.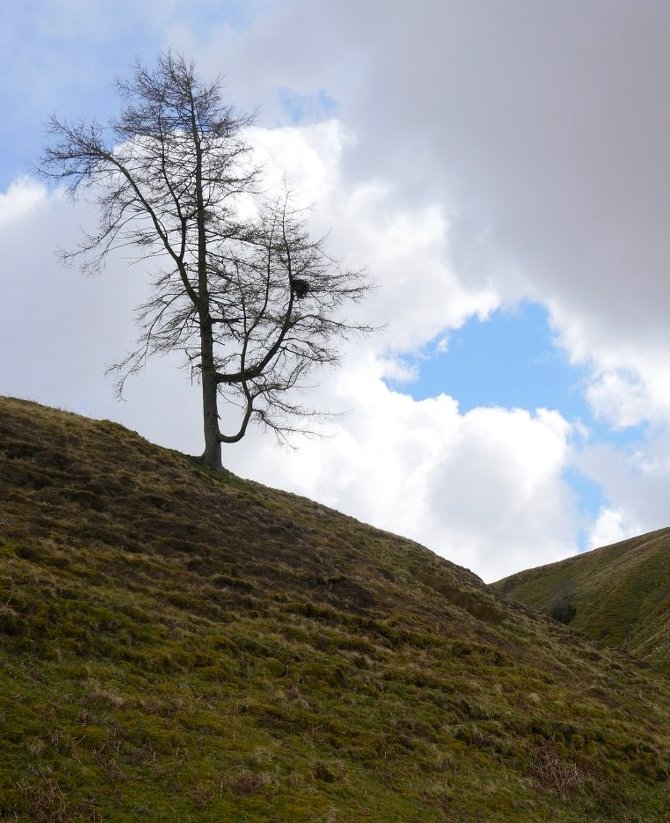 I think this is probably the only tree in the valley.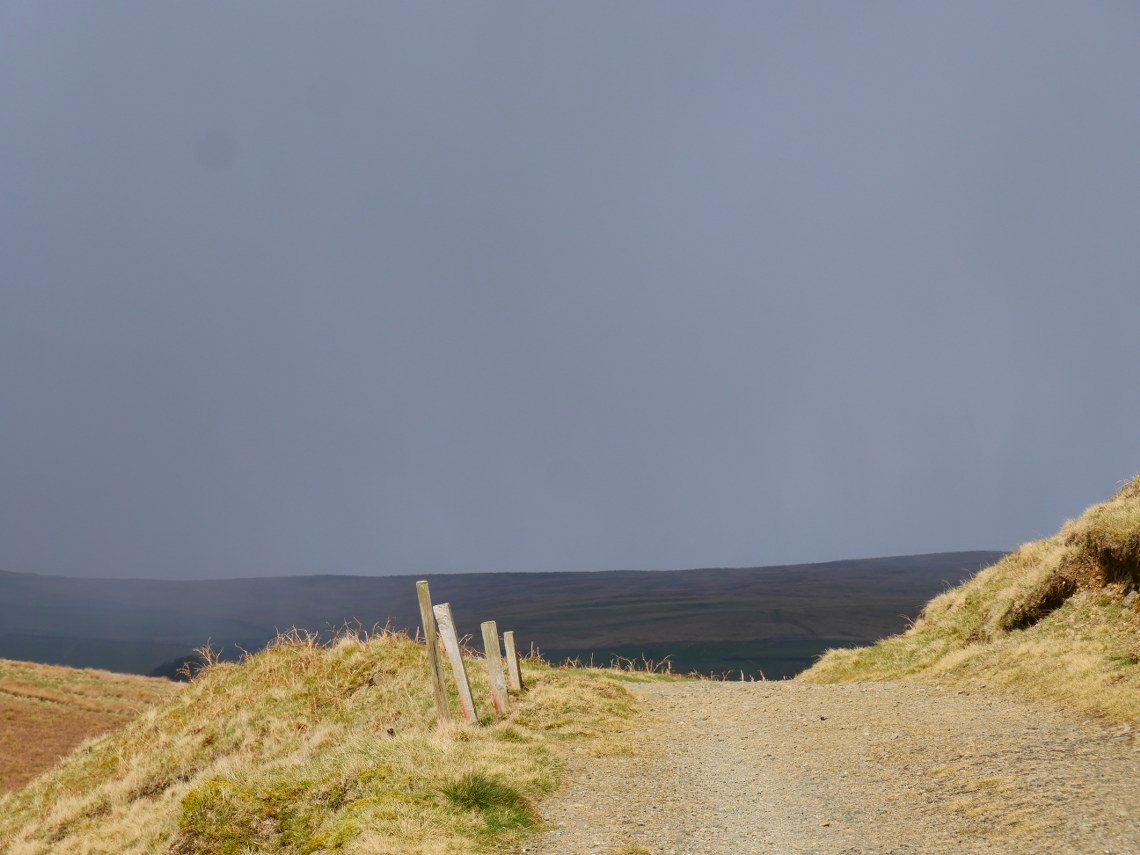 The forecast was for hail and here it comes.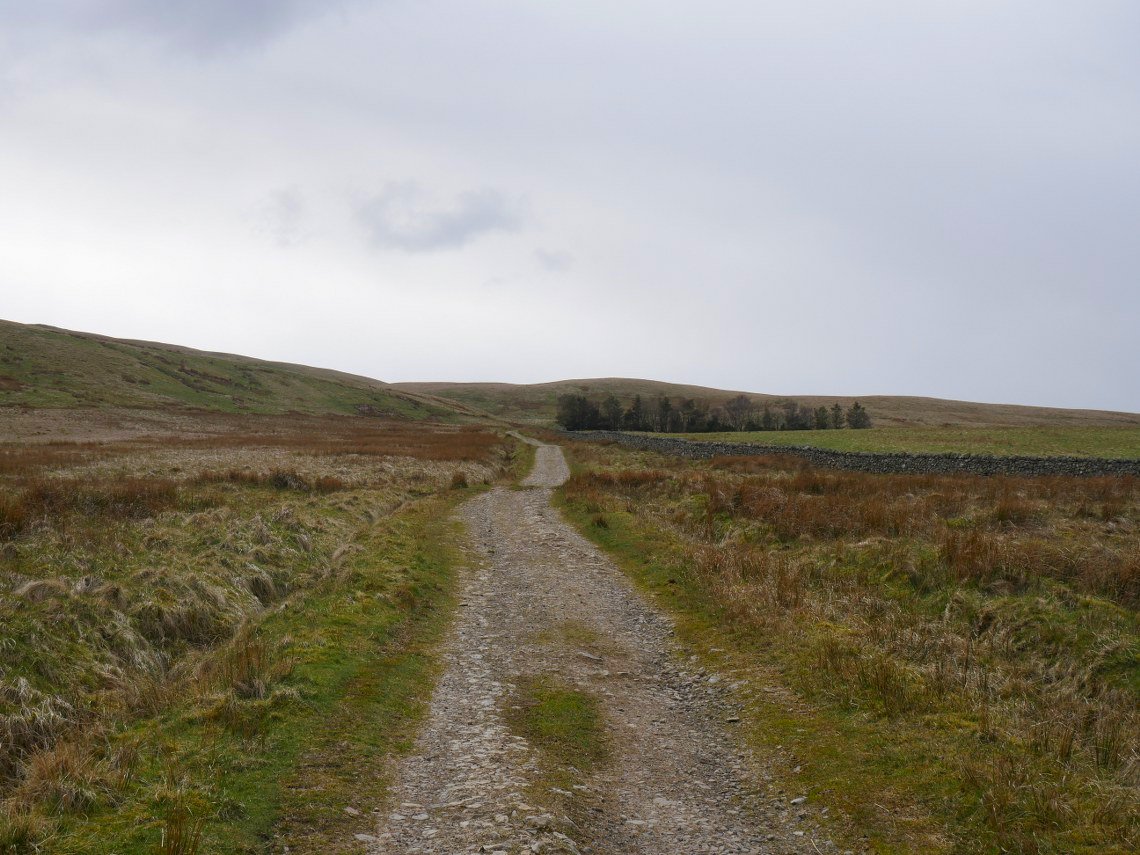 The hail only lasted around twenty minutes although the skies have now clouded over. I followed the Cumbria Way, which leaves the road at the wonderfully named Burblethwaite and followed it back to Longlands.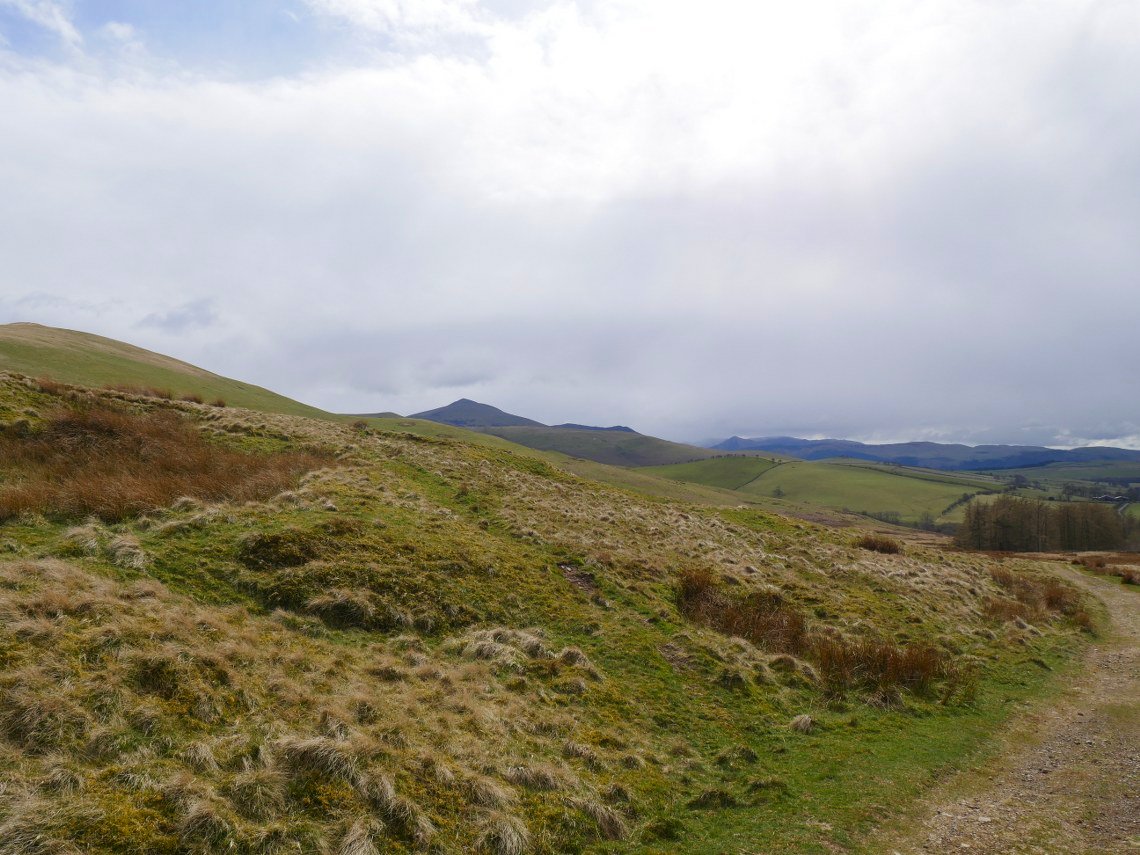 With Skiddaw quite a bit darker than this morning.