WWW.KARLSWALKS.CO.UK
PICTURES AND TRIP REPORTS FROM MY WALKS IN THE ENGLISH LAKE DISTRICT
---
A lockdown local walk
22nd November 2020
Route . Belmont - Hoar Stones Brow - Horden Stoops - Lower Hempshaw's - Lead Mines Clough - Limestone Clough - Round Loaf - Redmond's Edge - Will Nar - Belmont. ( about 8.5 miles 1600 ft ascent )
We are having to stay local again for a few weeks but unlike the last lockdown this time I'm still able to work and also the weather has been pretty awful so when I have walked the camera has stayed at home.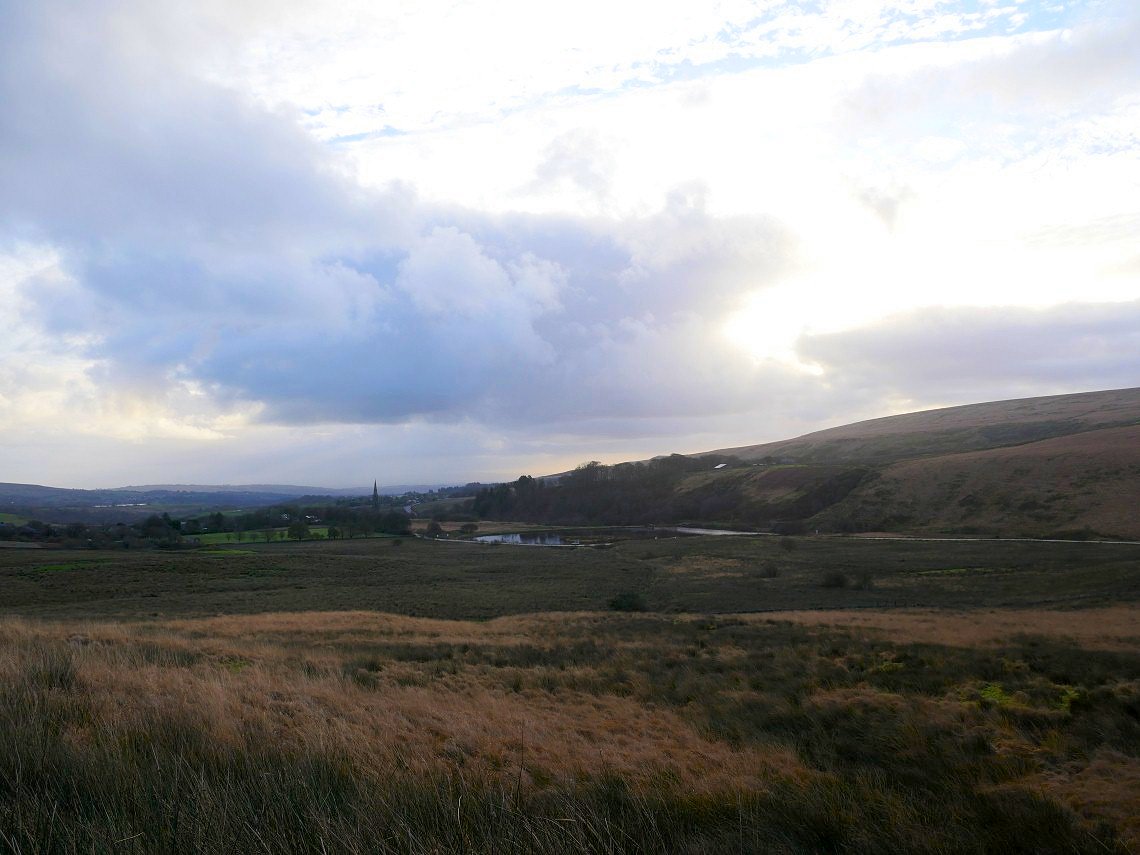 Today though promised passing showers but plenty of sunshine so Sue and I set off up the hill from Belmont This is a look back to the village in the tail end off a passing shower.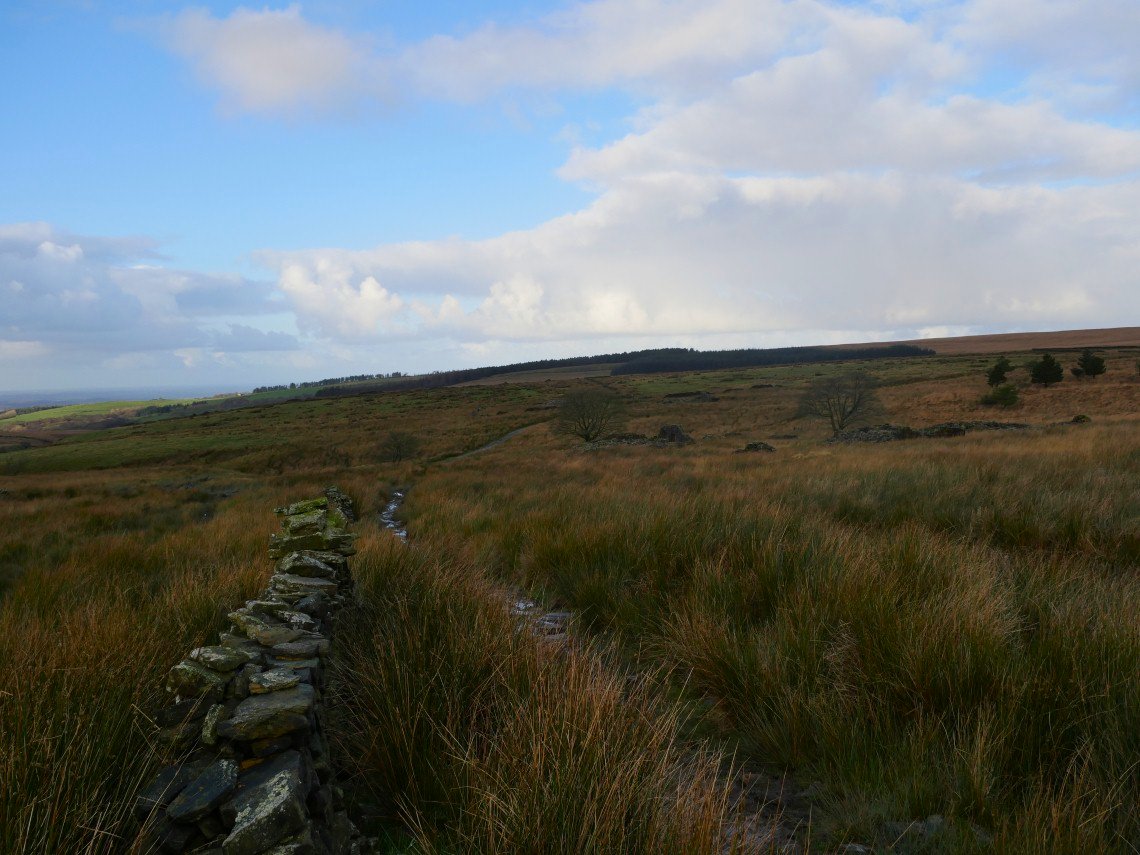 The skies soon brightened though. Here we are descending towards Lower Hempshaw's The ground was saturated and all the paths were very wet.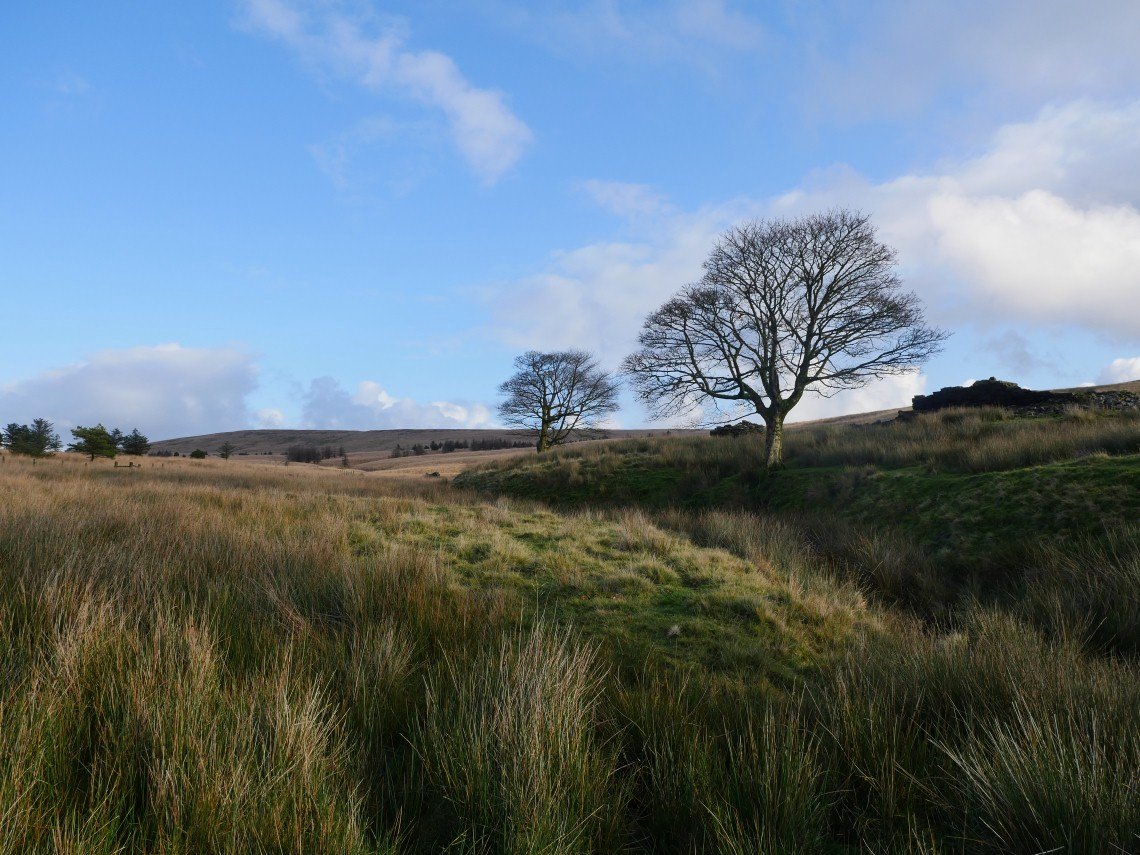 But dry at the moment and plenty of blue sky.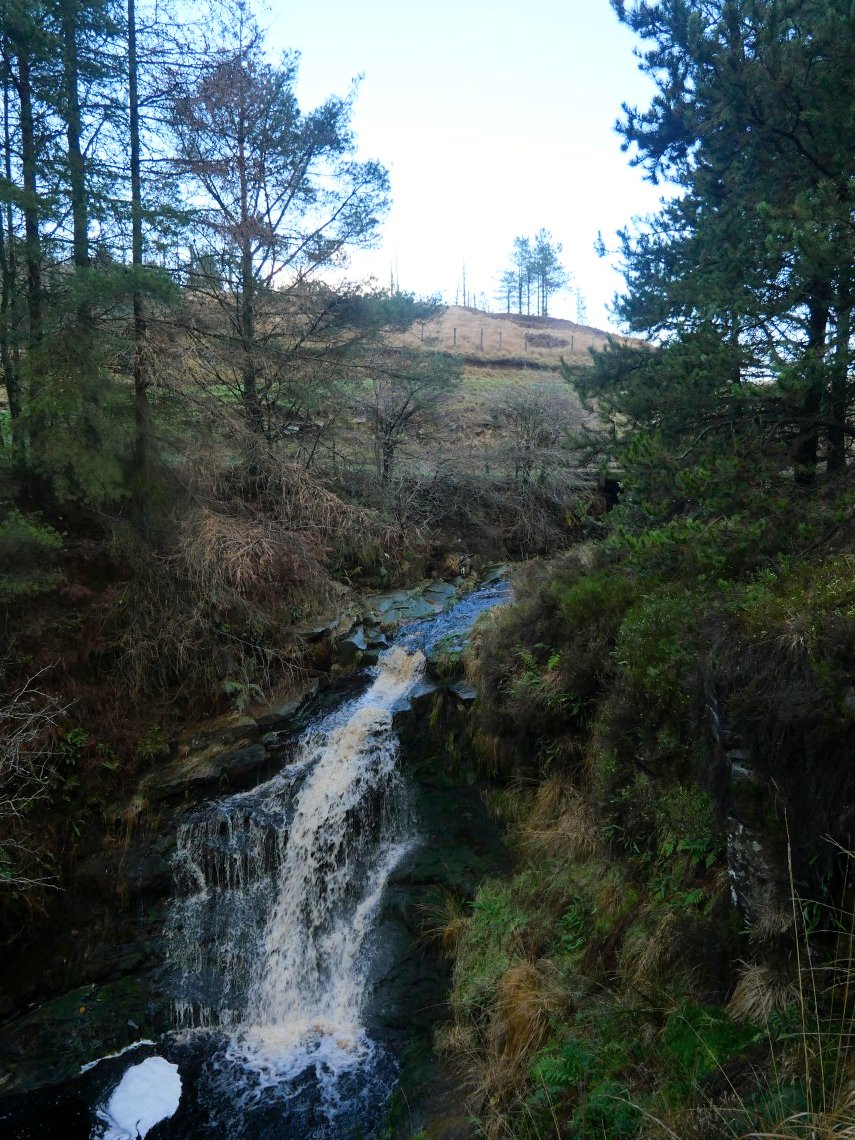 We climbed to the top of Lead Mines Clough where there are a couple of nice waterfalls in Limestone Brook.
Leaving Lead Mine Clough we followed Limestone Brook for a while looking for the shooting huts featured on the map but we couldn't see any evidence of where they might have been. We did have a view across to Rivington Pike Though.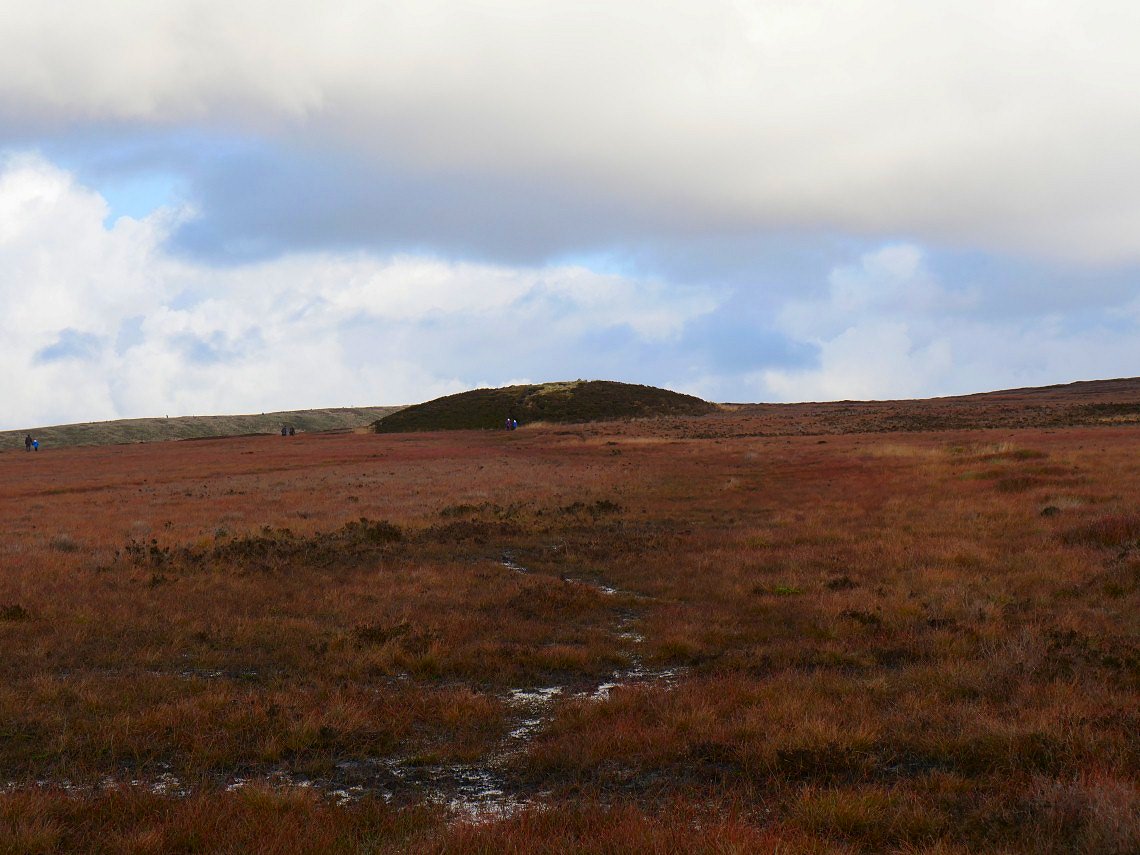 From Limestone Brook there is a very wet path across the moor to the Bronze age tumulus of Round Loaf
.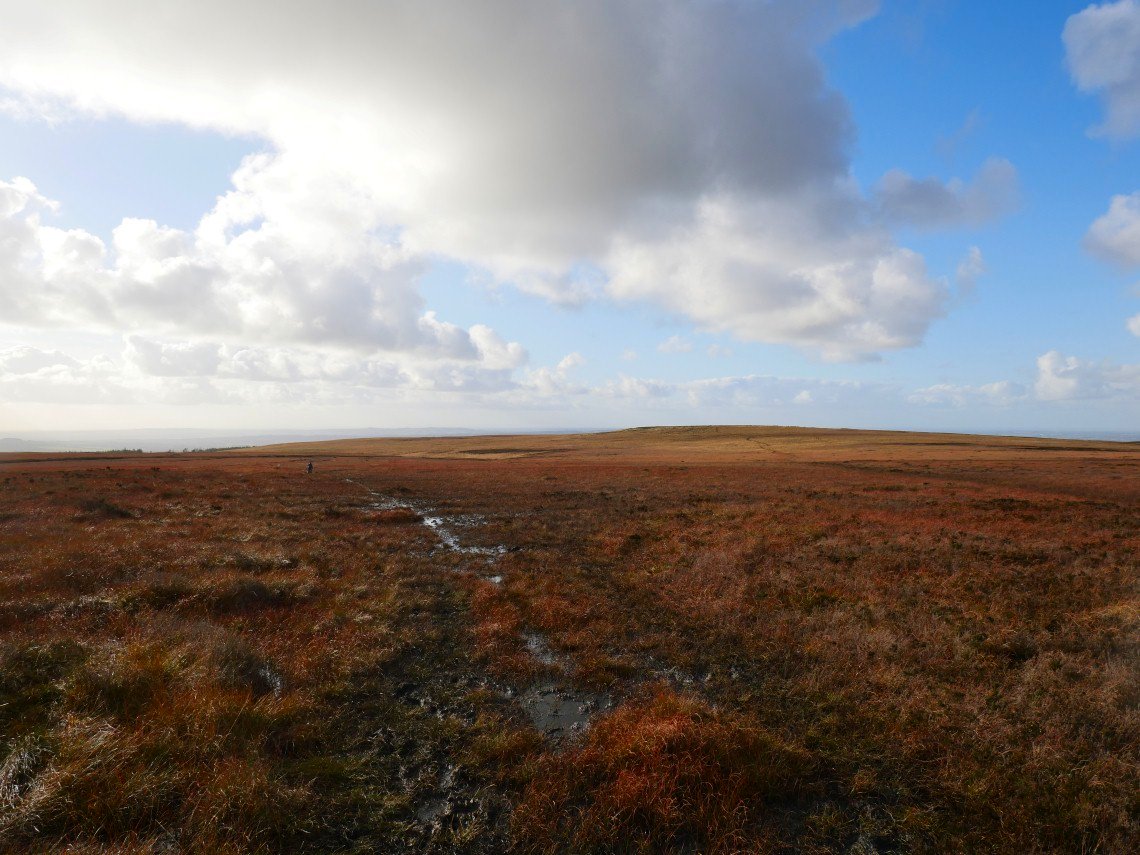 Looking back across the very wet moor. Hurst Hill is the higher ground to the right.
.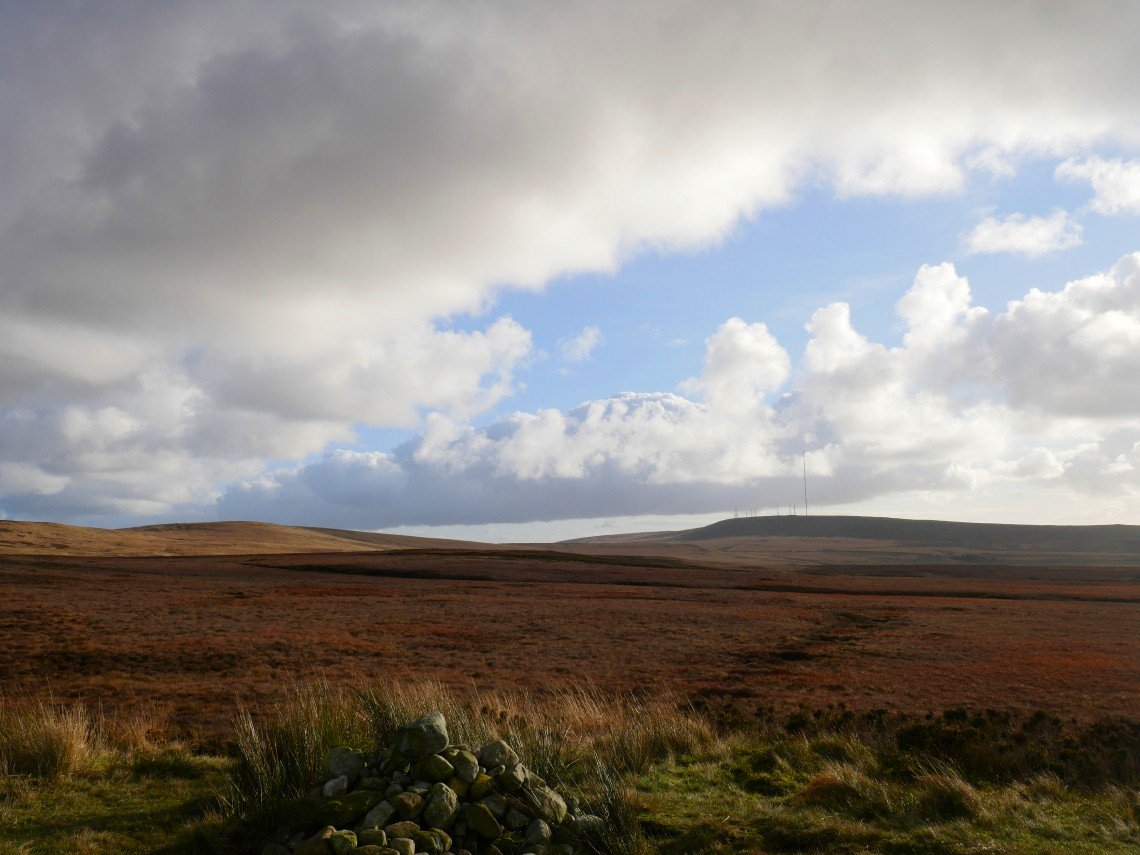 Winter Hill from Round Loaf.
Pendle Hill is catching the sun but there is a bank of dark clouds coming up from the south which did bring a couple of minutes of light ( but cold ) rain.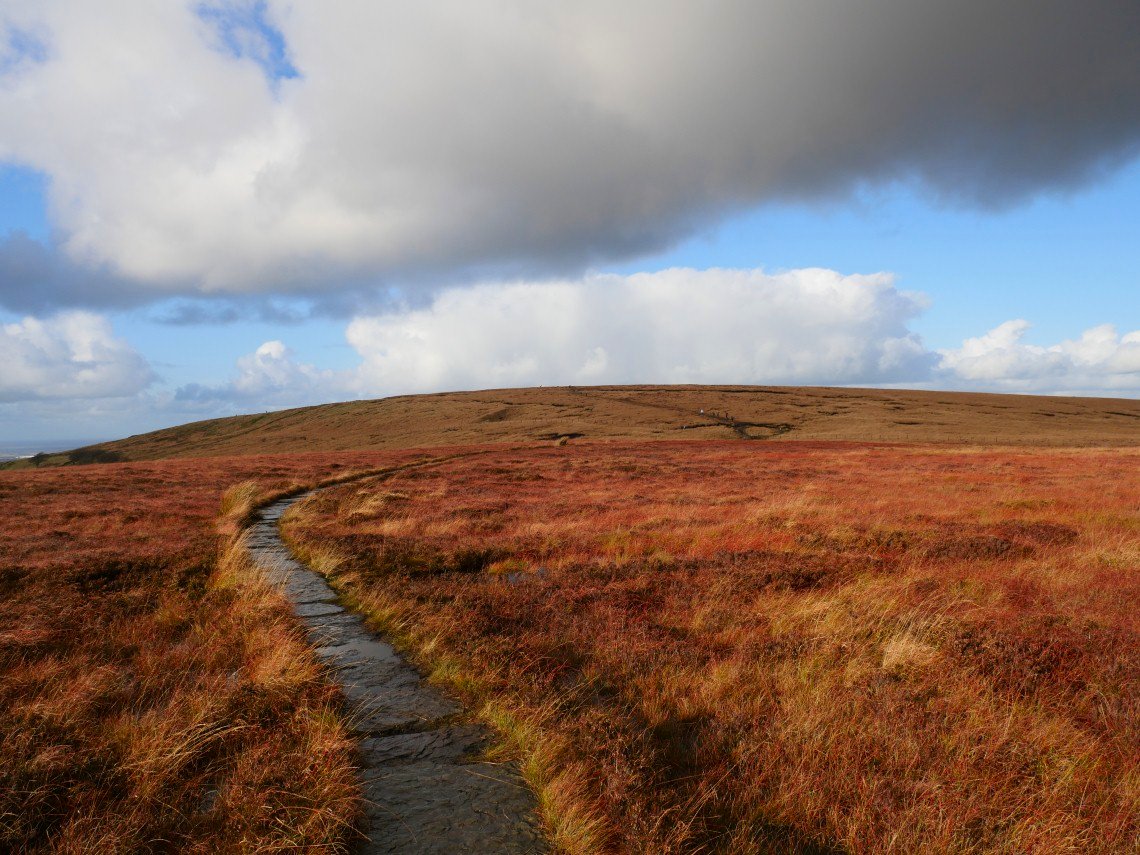 The rain soon passed and winter sun and blue skies returned. This is Great Hill from the slab path leading over Redmond's Edge.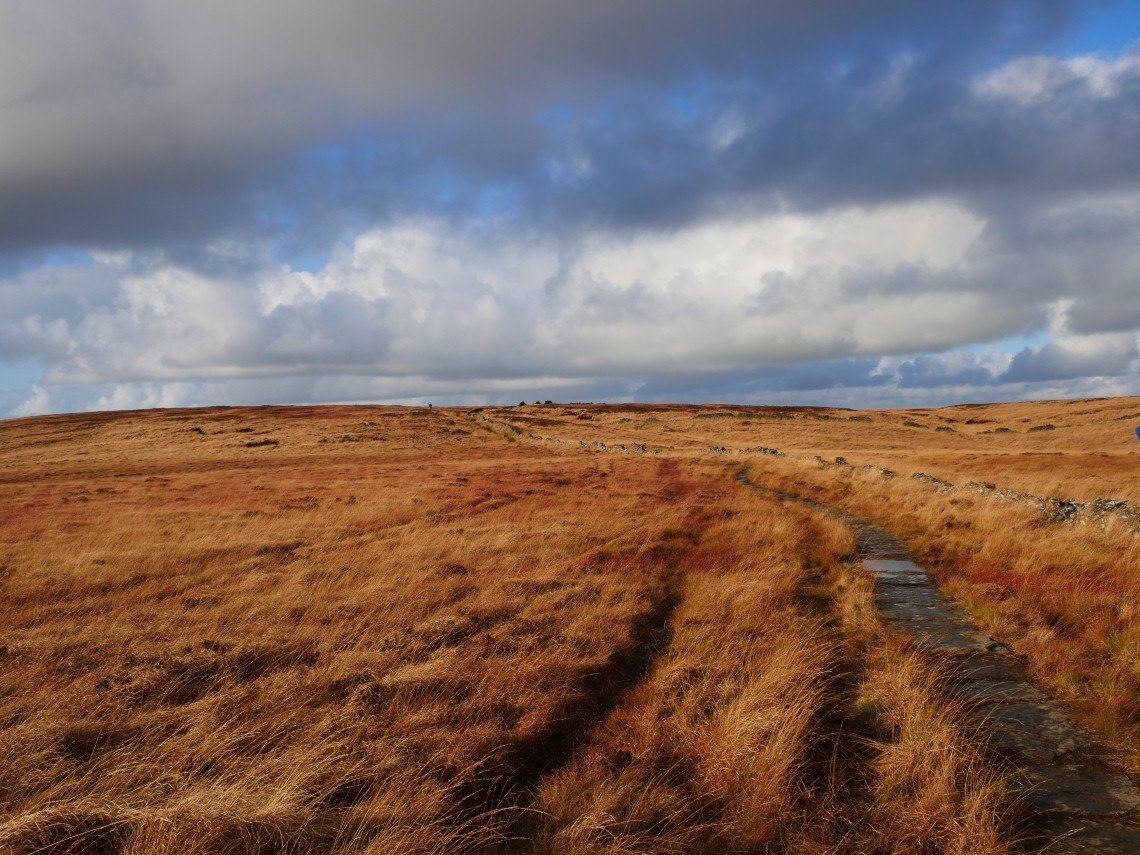 Our onward route along the slabs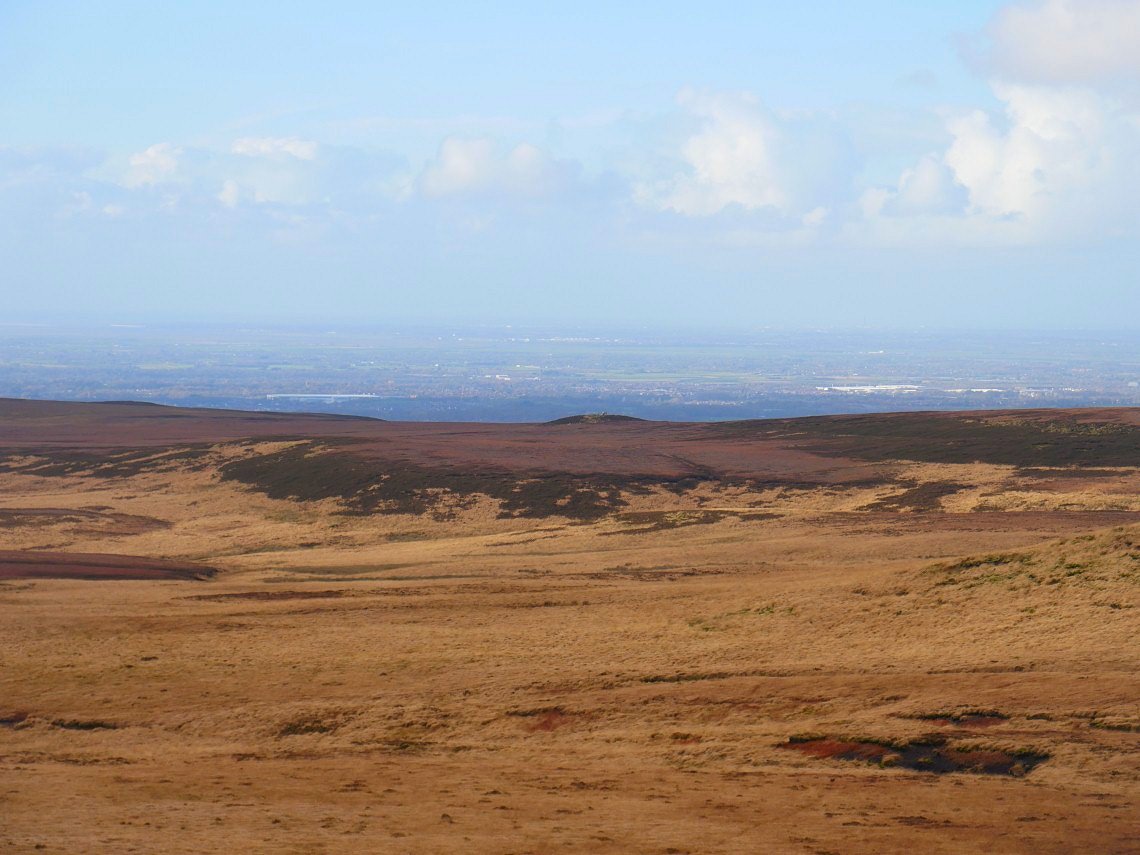 Round Loaf from Redmond's Edge.
We had really nice bright sunshine for the rest of our homeward journey Darwen tower and the hillsides around it are very well lit.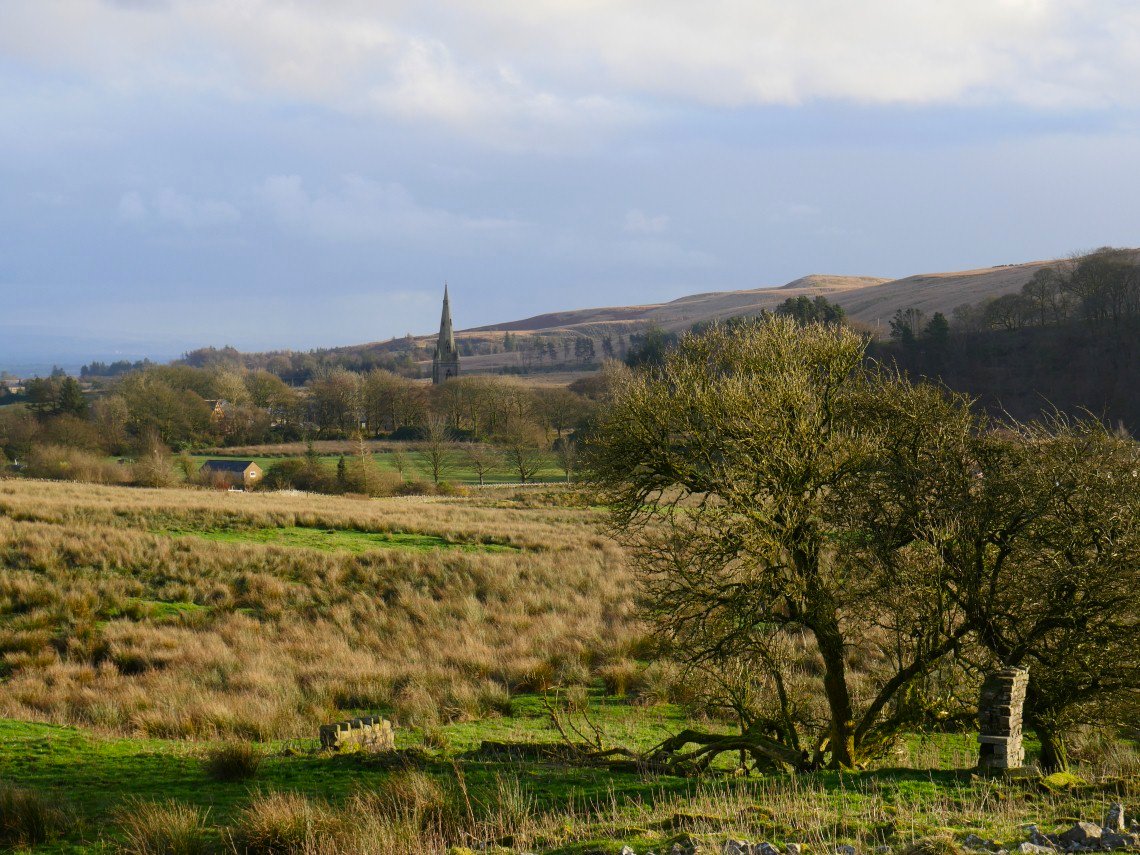 And it's a lot brighter as we return to Belmont