WWW.KARLSWALKS.CO.UK
PICTURES AND TRIP REPORTS FROM MY WALKS IN THE ENGLISH LAKE DISTRICT
---
A Bowscale round
27th September 2020
Route - Bowscale - Bowscale Tarn - Bannerdale Crags - Glenderamackin valley - Mungrisdale - Bowscale. ( about 8.5 miles 2100 ft ascent )
One of my favourite rounds today.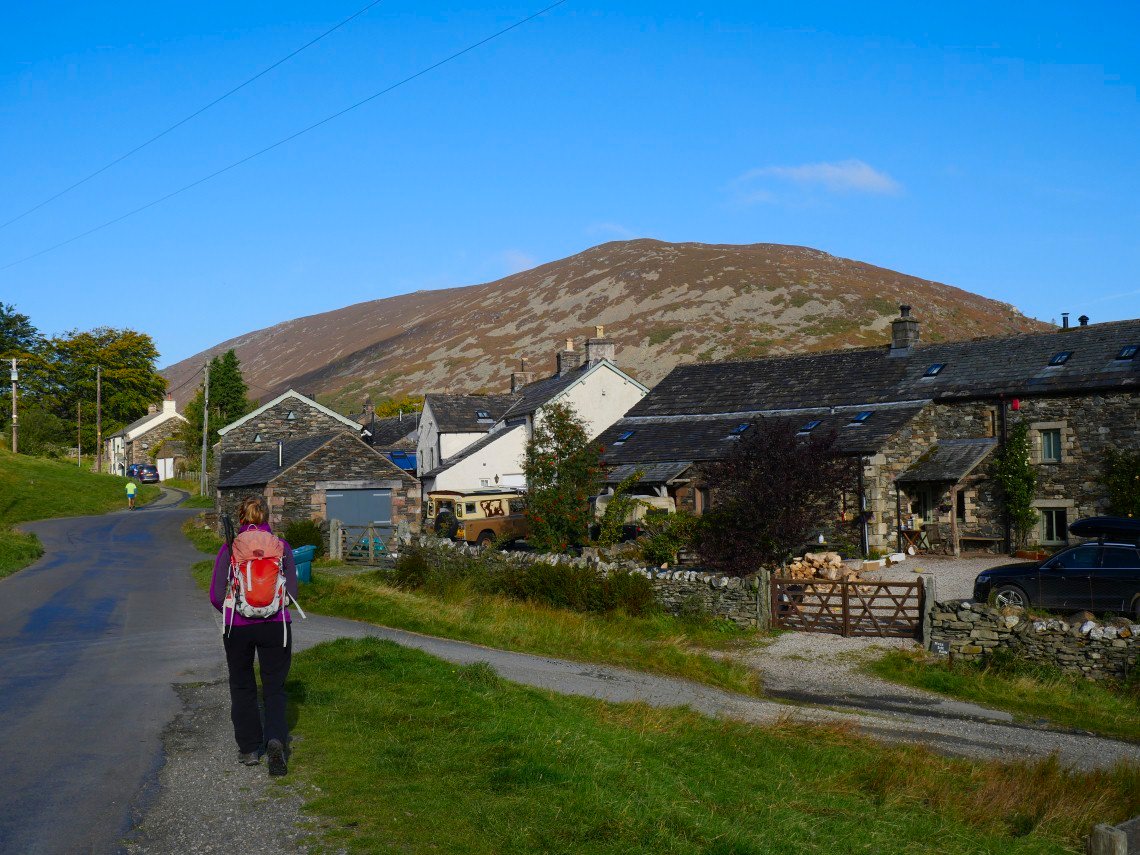 We parked by the cottages at Bowscale and made our way along the track to Bowscale Tarn. Carrock Fell dominates the view ahead.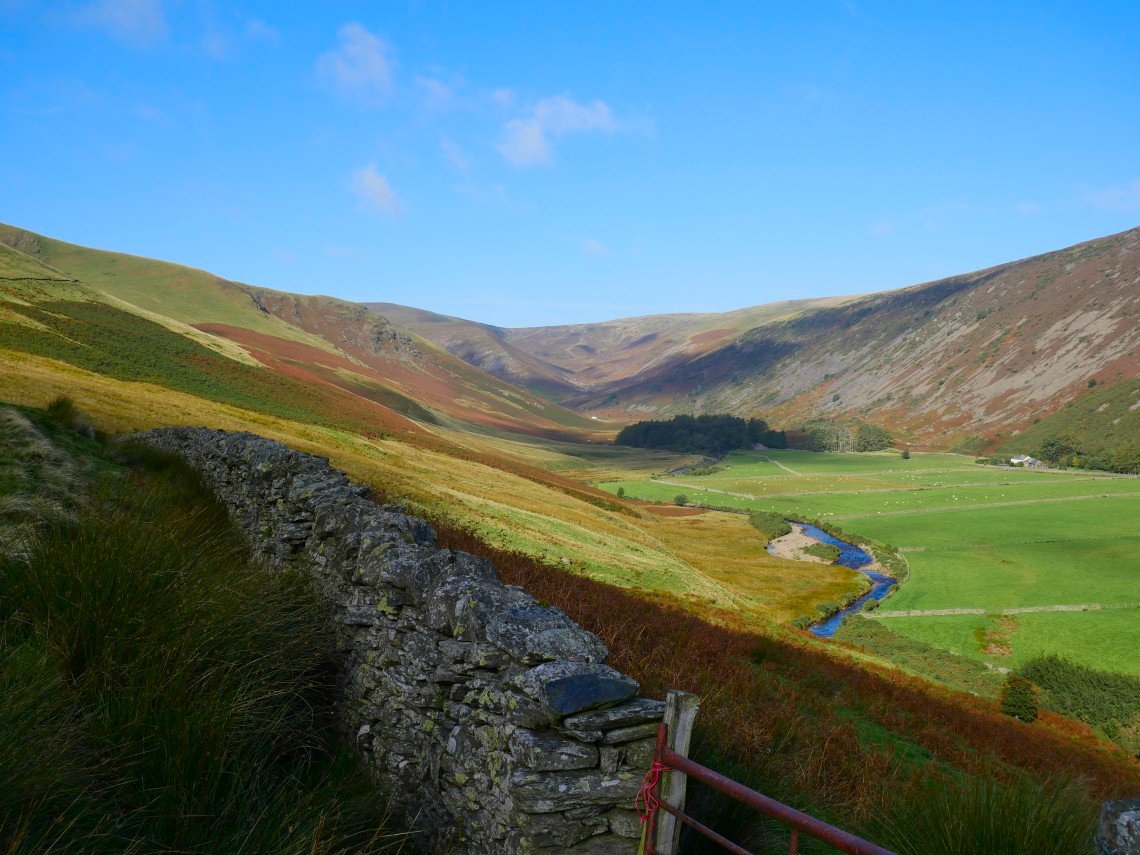 The view along the valley of the Caldew from the track.
Sue spotted a bird which she thought might be a woodpecker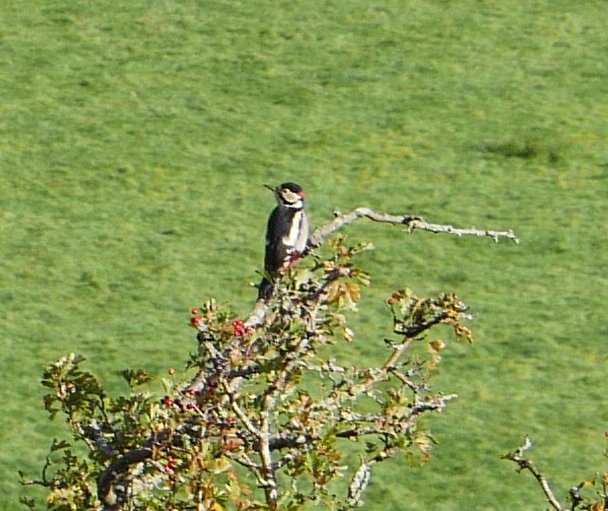 And it was. A greater spotted woodpecker no less.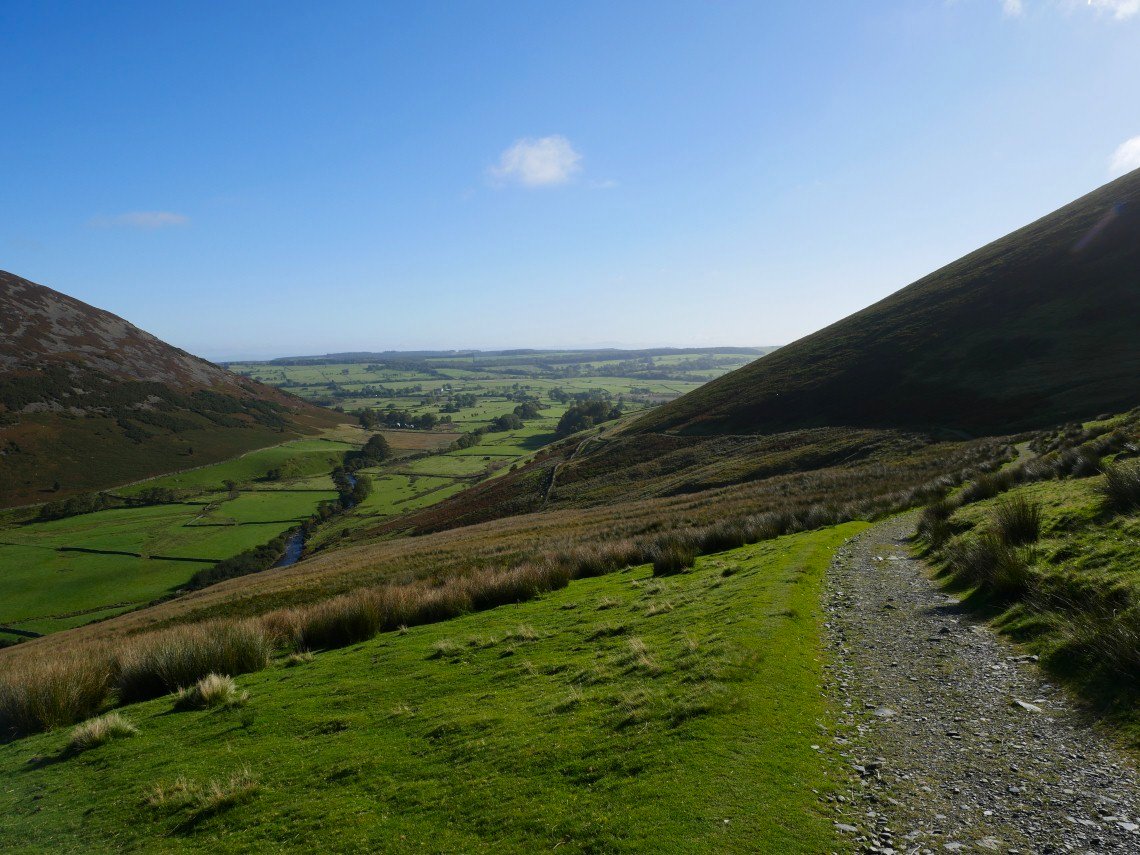 A look back down the track.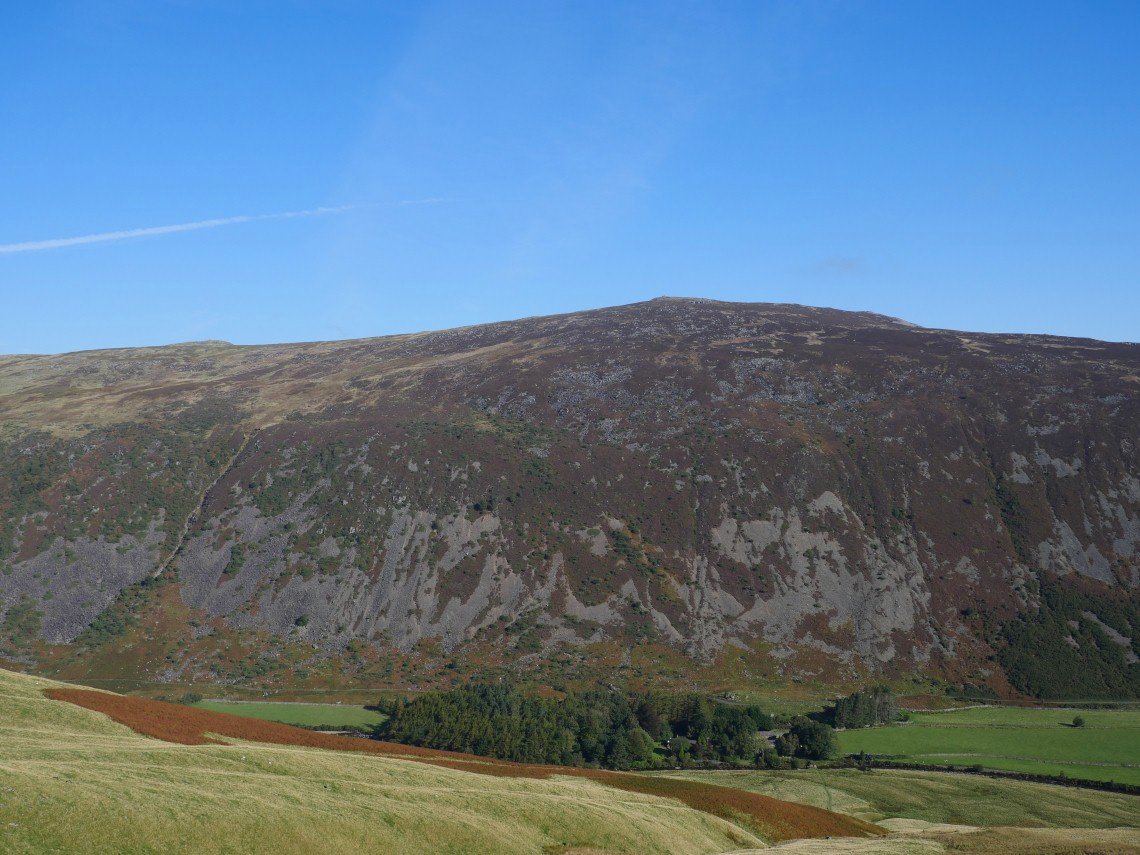 Carrock Fell again seen above the small collection of houses known as Roundhouse.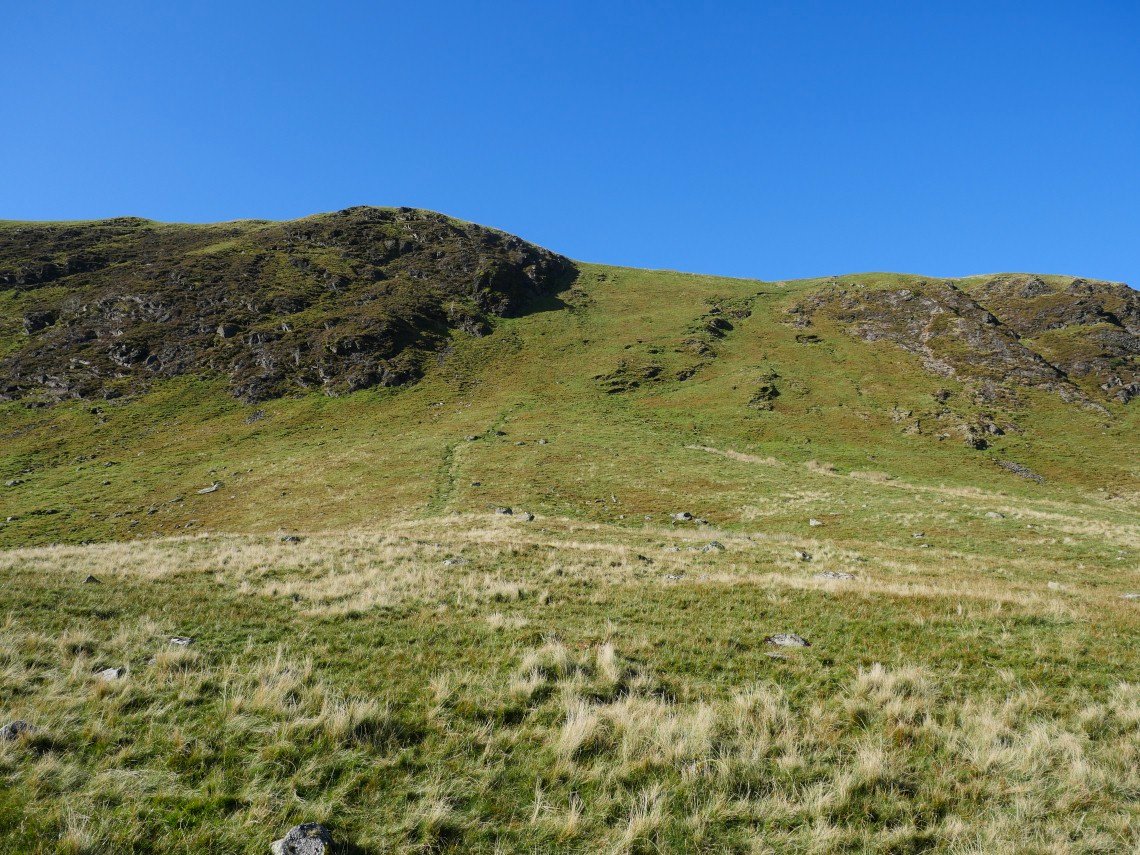 After not very long we arrive at Bowscale Tarn. The steep exit path out of the corrie is on the right just as you reach the water.
.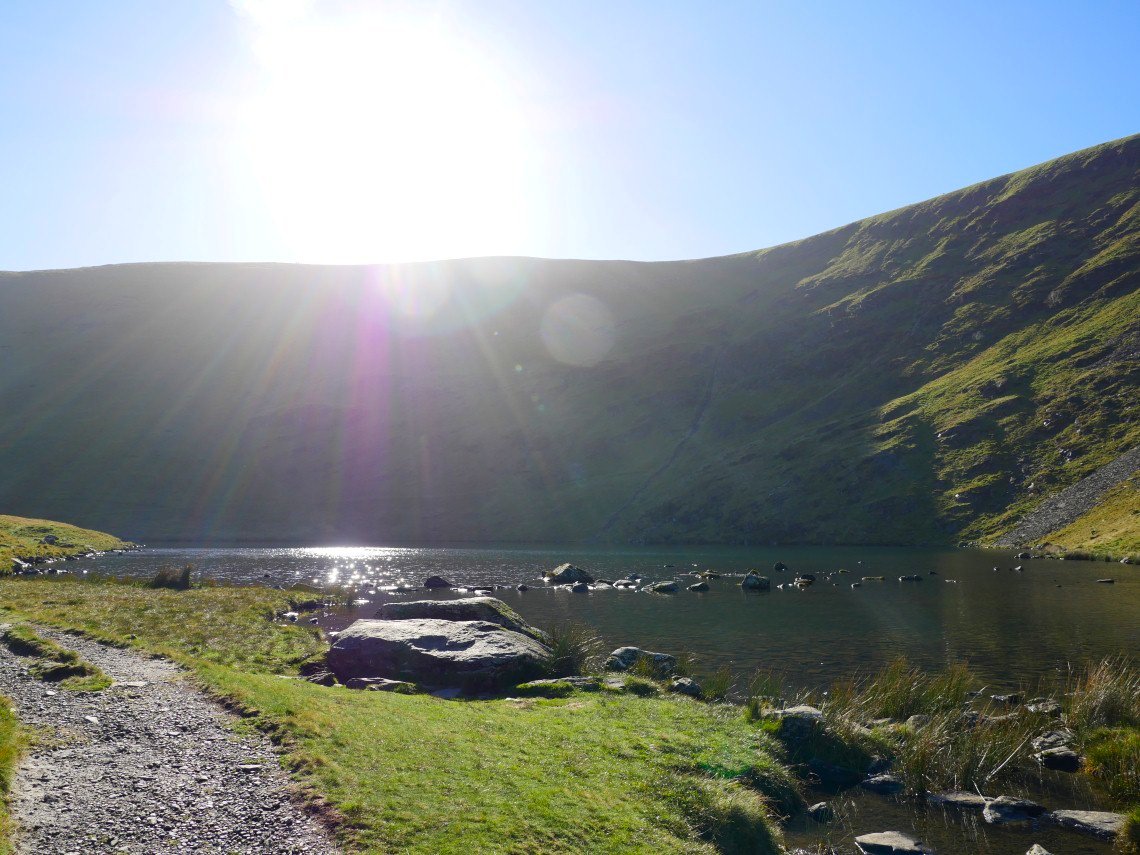 If you come to Bowscale Tarn on a sunny morning it's always hard to get a good photo.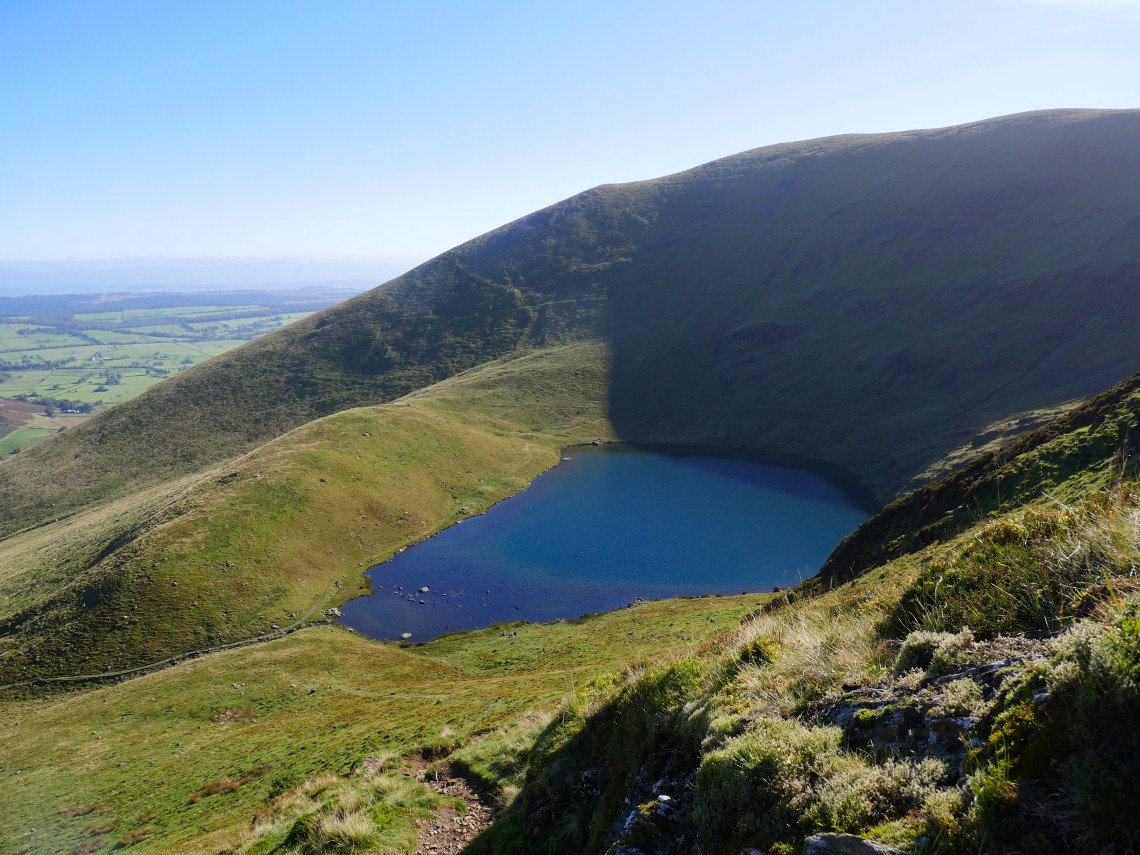 A much better view of the tarn is had from the exit path .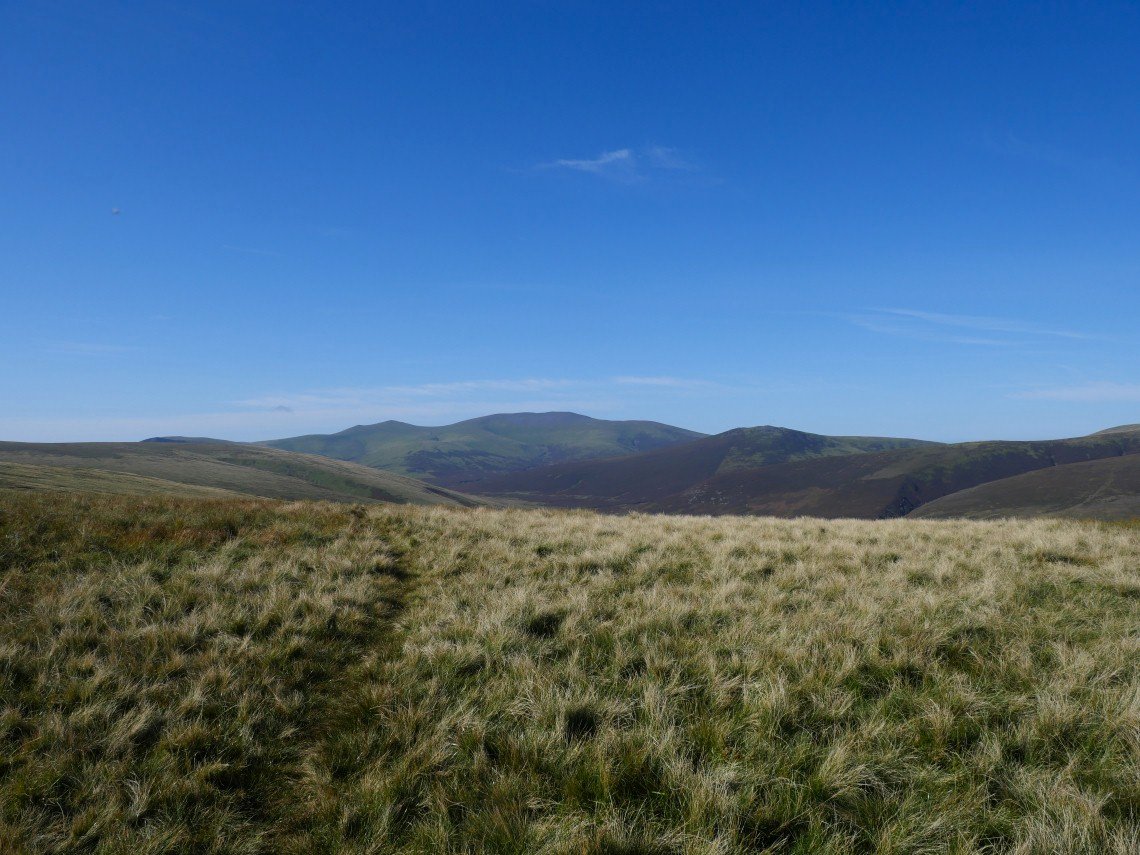 The sun was doing it's best but there was quite a cool breeze blowing on the tops. Lovely view over to Skiddaw from here though.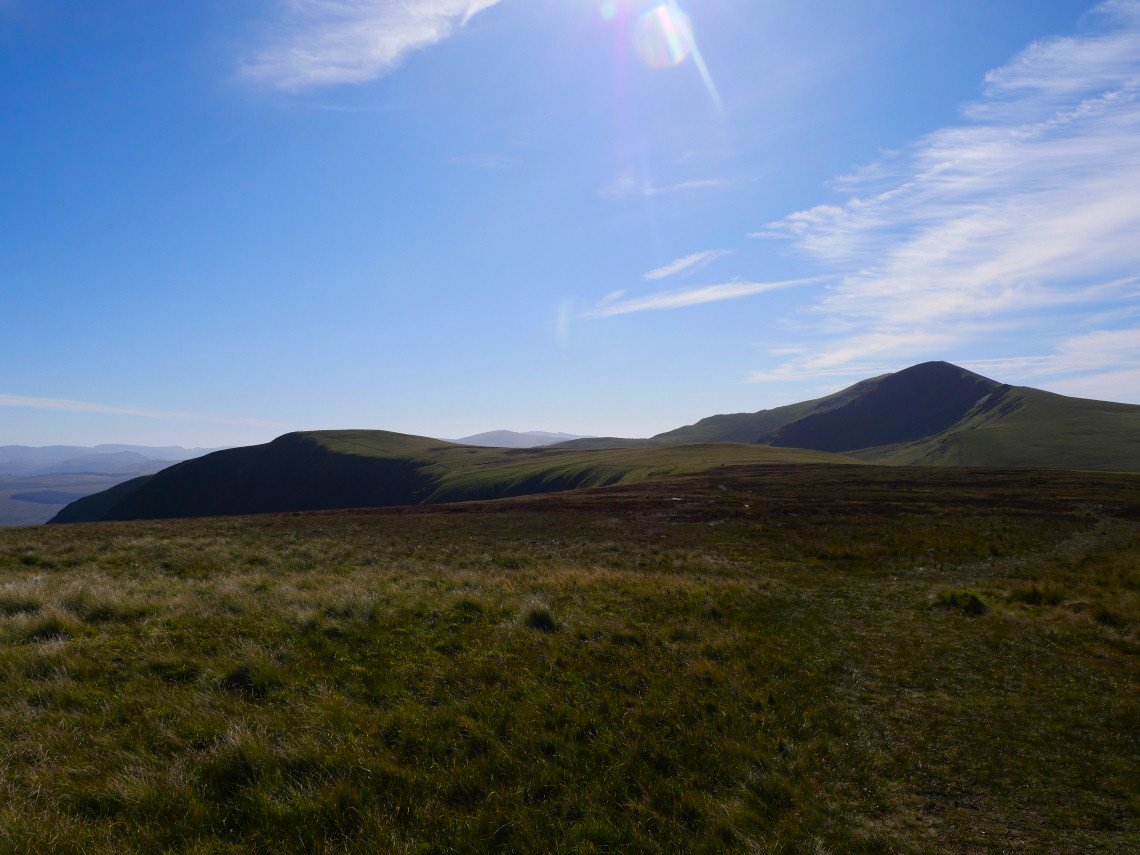 The wind shelter on Bowscale fell was occupied so we had an early lunch in the lee of the hill before setting off across the boggy plain heading for Bannerdale Crags on the left. Atkinson Pike and Foule Crag on Blencathra are in shadow.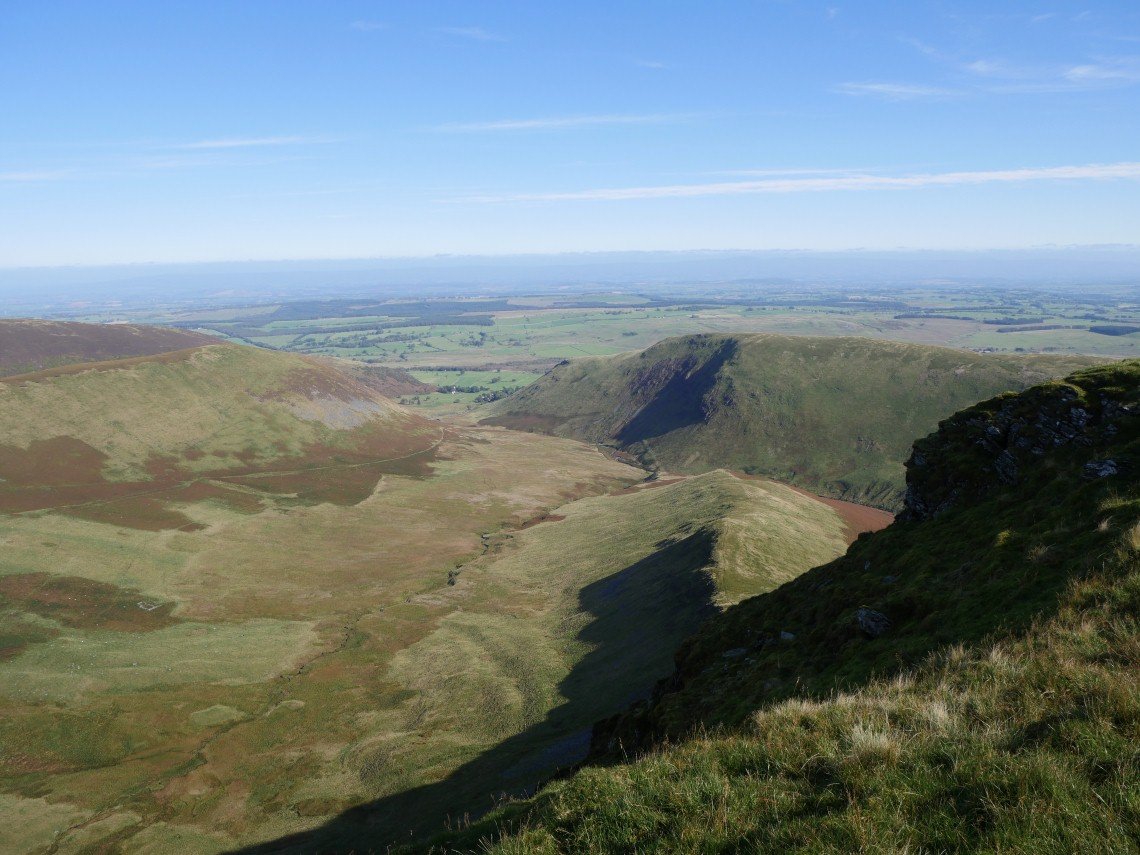 The east ridge of Bannerdale Crags with Souther Fell beyond.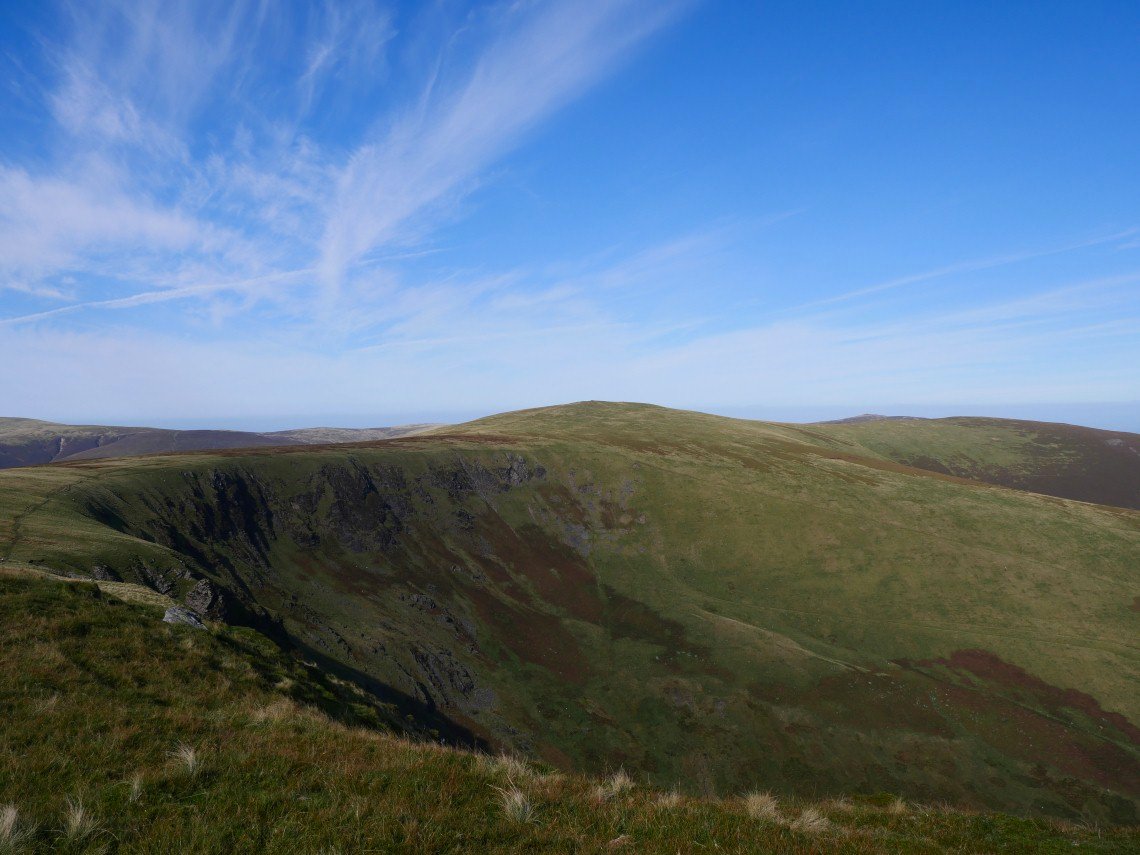 Looking back over the deep valley of Bannerdale to Bowscale Fell.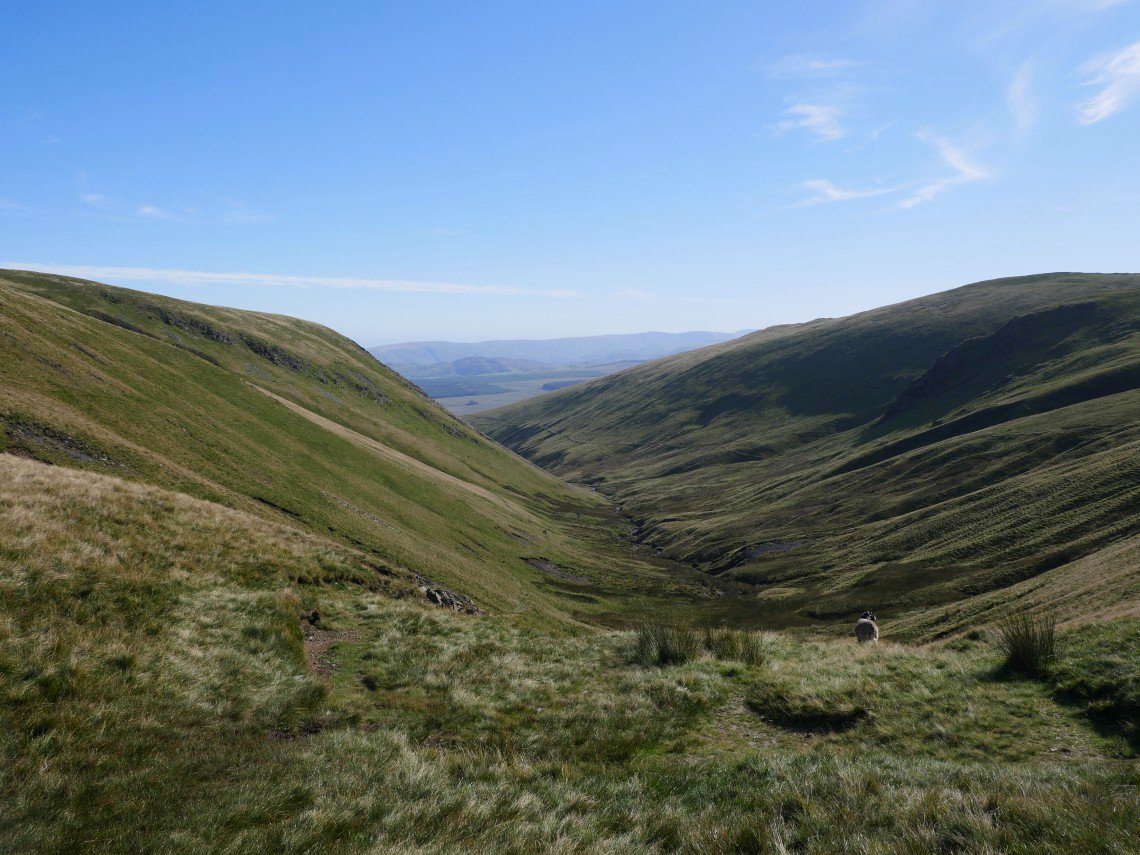 From Bannerdale we made our way downhill to the cross roads at the head of the Glenderamackin and turned left to follow the river downstream.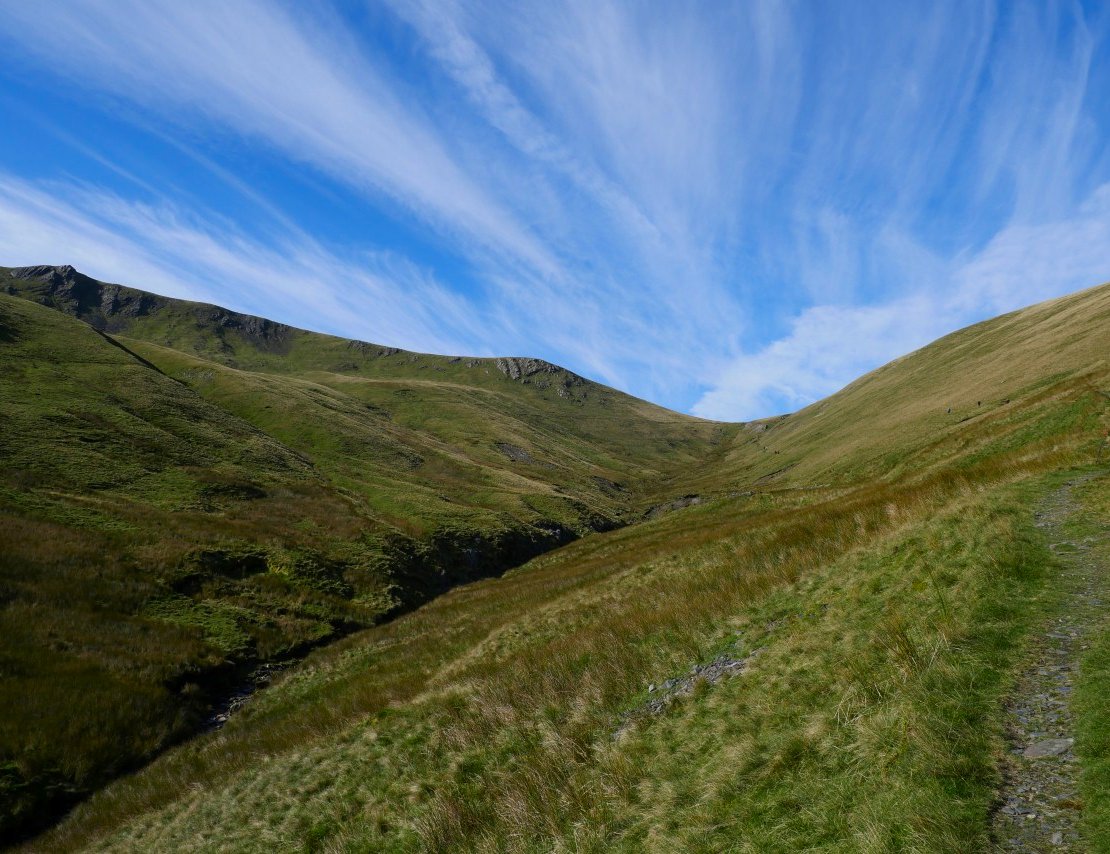 Looking back up to the cross roads. The path improves as you descend but you have to negotiate a couple of land slips near the top.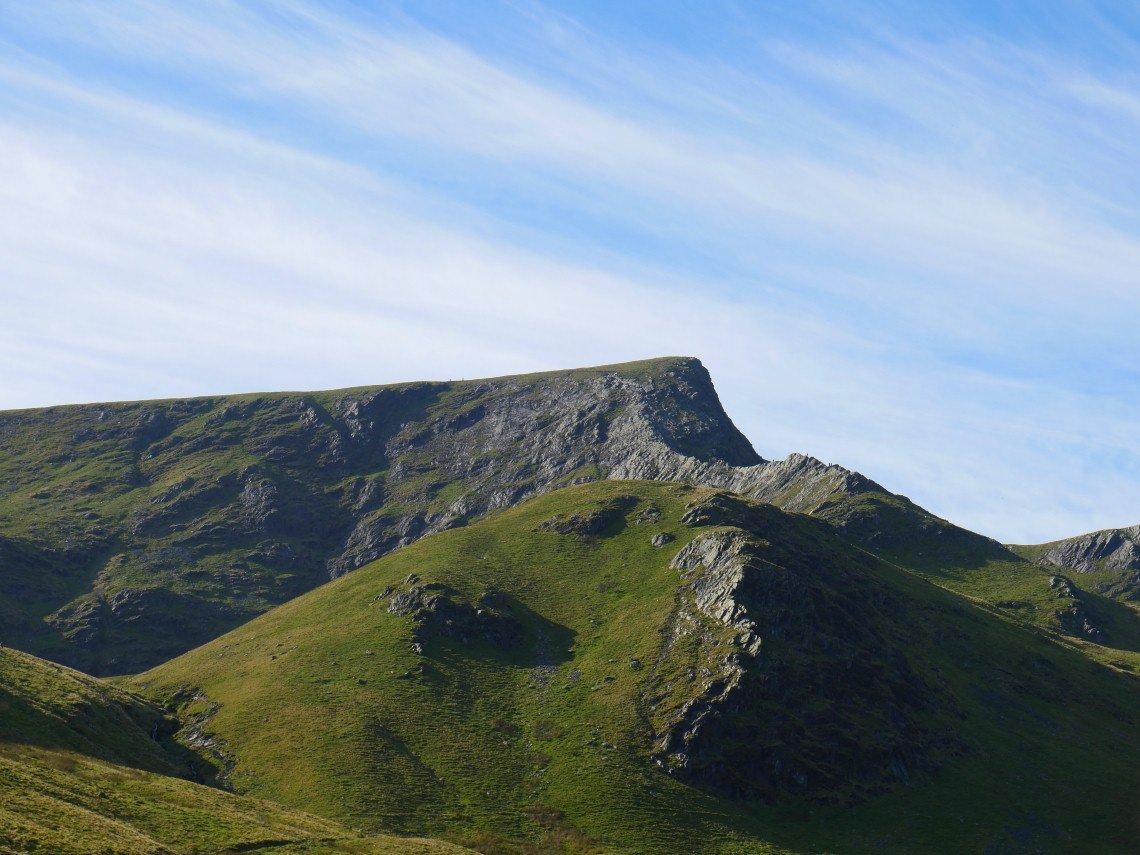 Sharp Edge.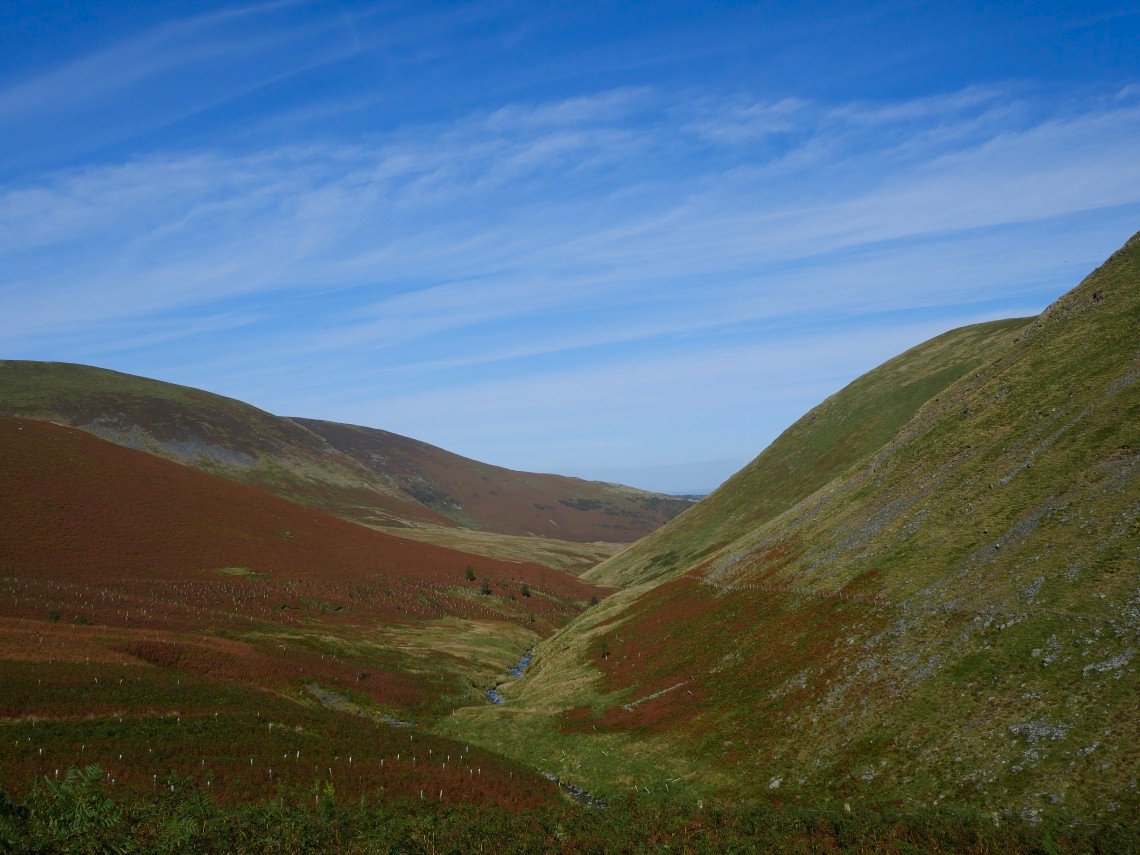 The path winds it's way around White Horse Bent and under Souther Fell.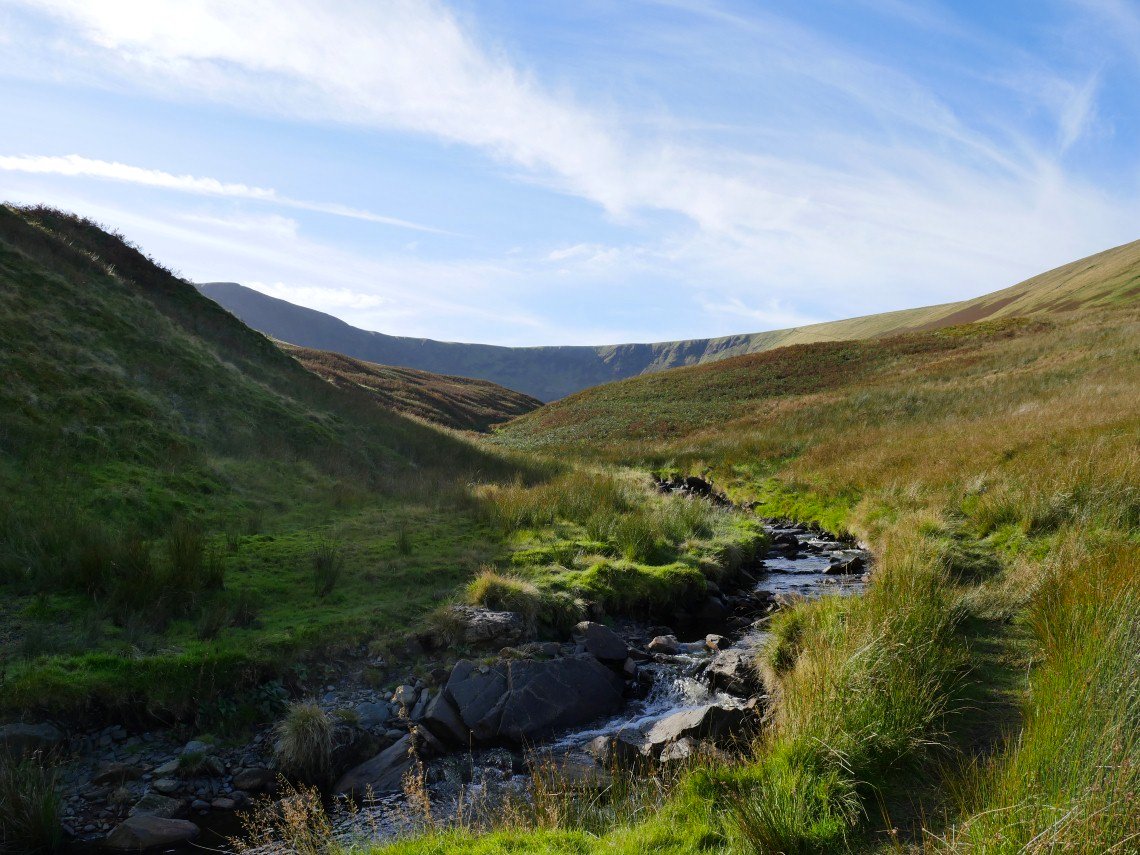 Unfortunately after a good middle section the path becomes very boggy as you approach the end of the valley. This is looking back to Bannerdale.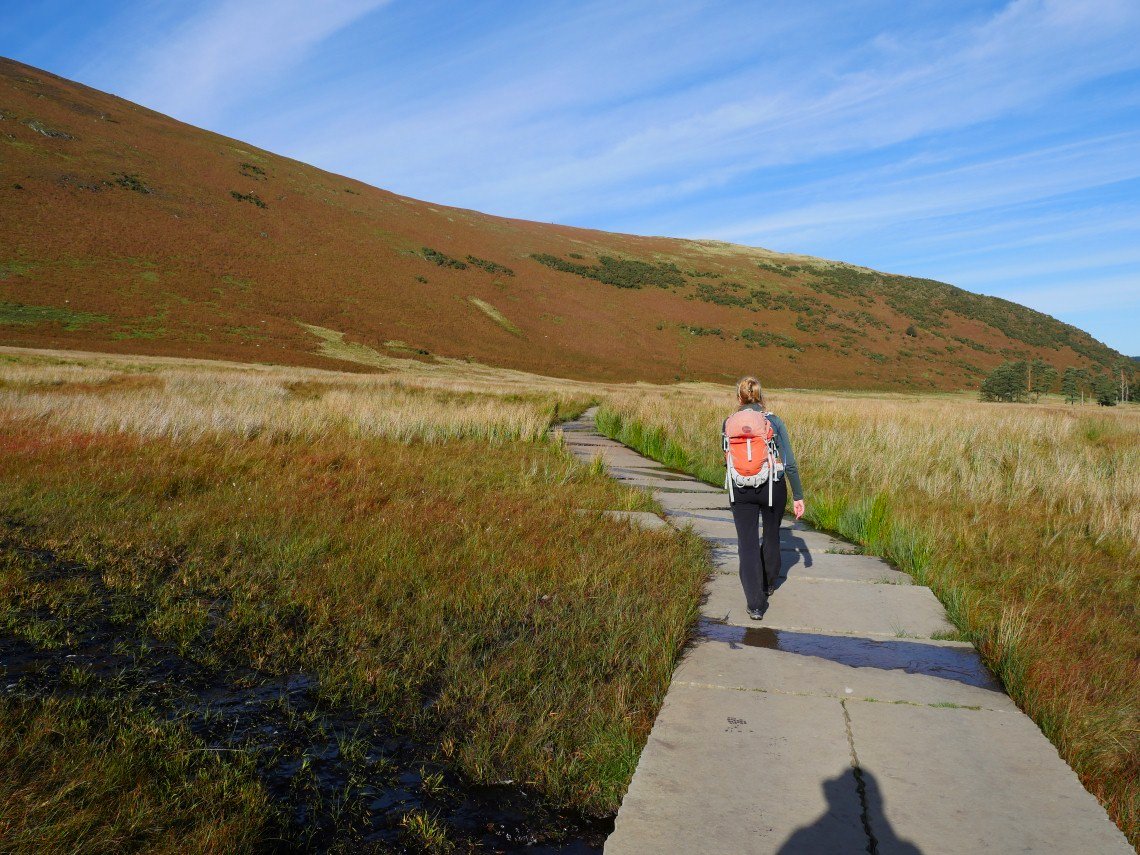 We took the new..ish path around the river bed which is drier but still not blending in very well.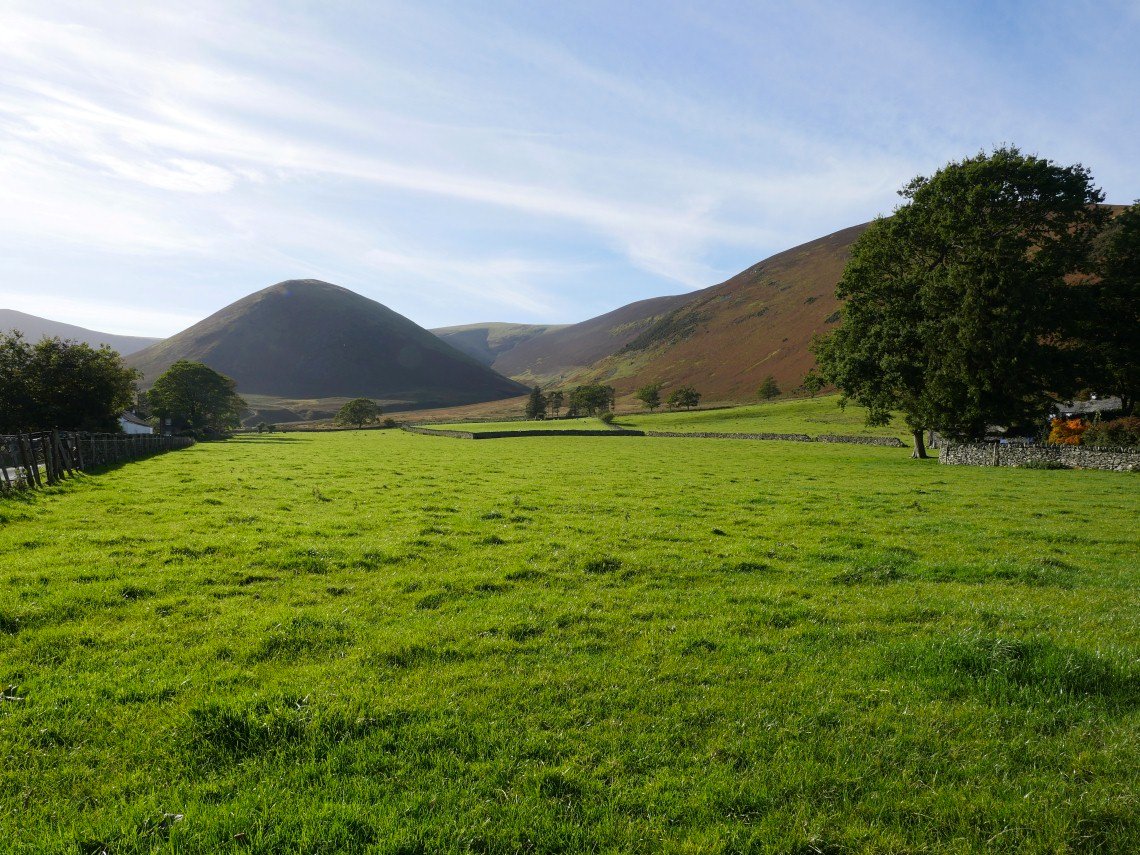 The Tongue and Bowscale Fell from the road back to Bowscale.