WWW.KARLSWALKS.CO.UK
PICTURES AND TRIP REPORTS FROM MY WALKS IN THE ENGLISH LAKE DISTRICT
---
Scandale and Red Screes
10th October 2020
Route - Ambleside - Low Sweden Bridge - High Sweden Coppice - Scandale Beck - Scandale Pass - Red Screes - Snarker Pike - The Struggle - Ambleside ( about 8 miles 2500 ft ascent )
After our original walk on Red Screes was defeated by the weather in March we (Mel, Colin, Paul and myself ) had another attempt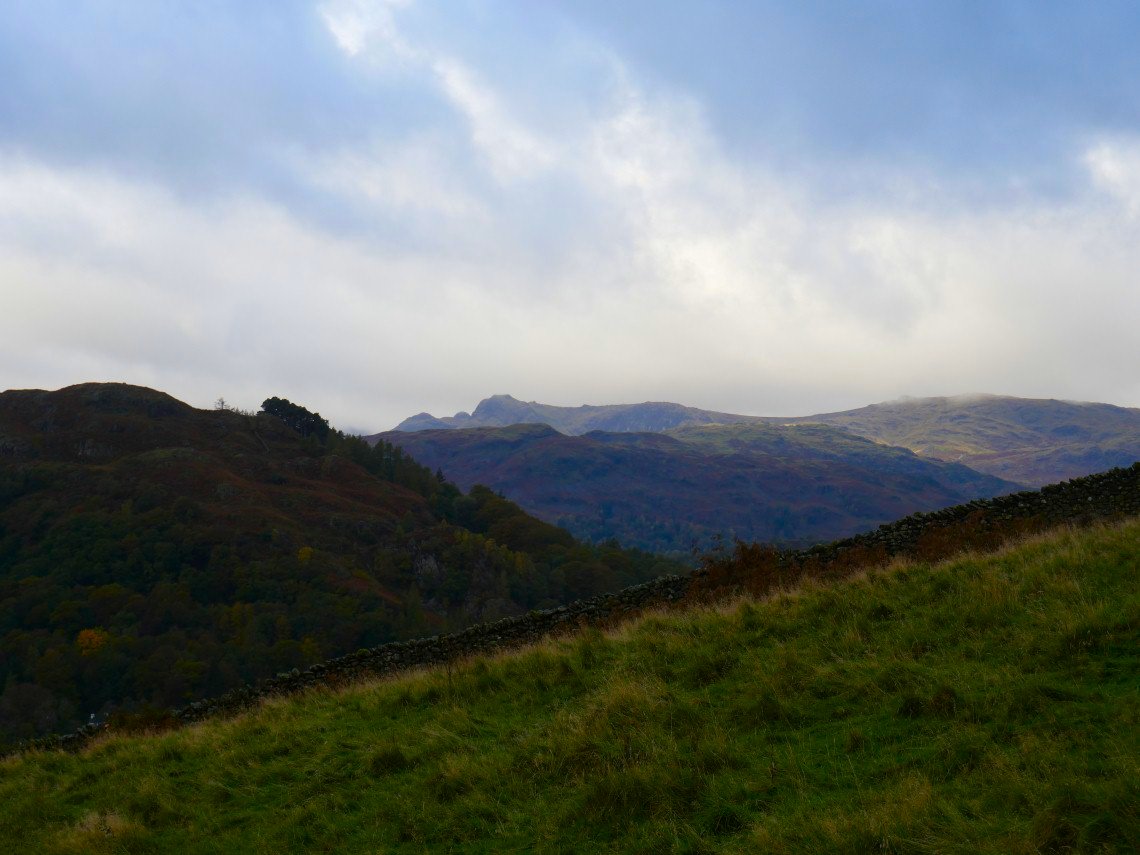 Today the weather was much better albeit we did have a few periods of light rain and it was quite cold on the tops. We varied our route slightly, going over Low Scandale bridge from where we got a view of the Langdale Pikes.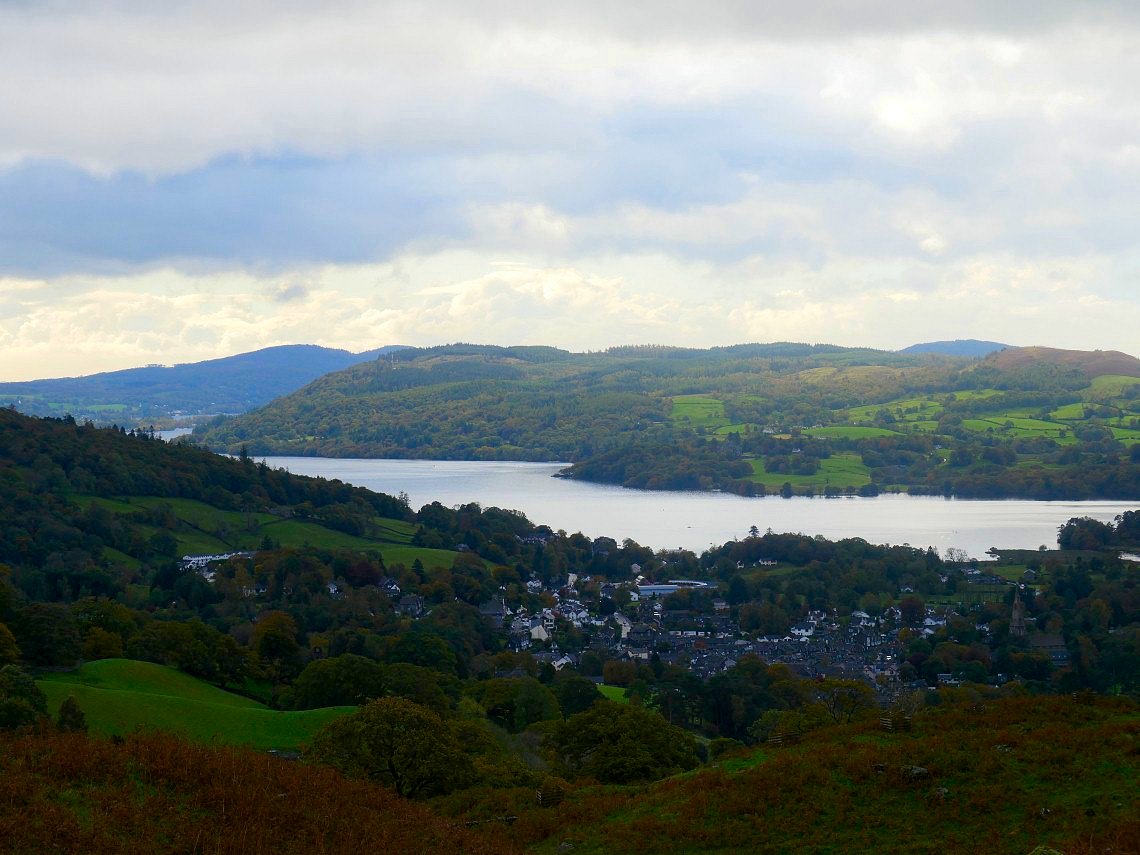 Looking back over Ambleside to Windermere.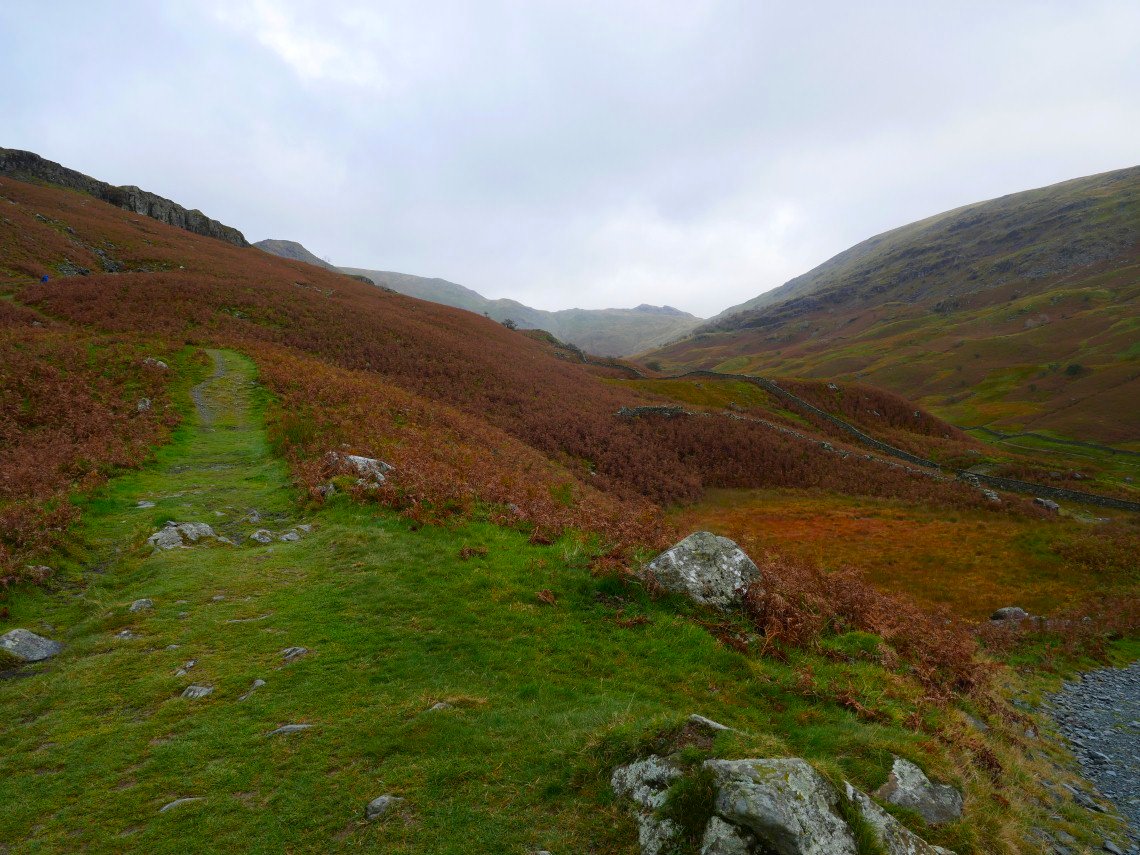 We had planned to descend slightly down to High Scandale bridge and join the main path up the valley but we had a rethink and followed the path on the west of Scandale Beck.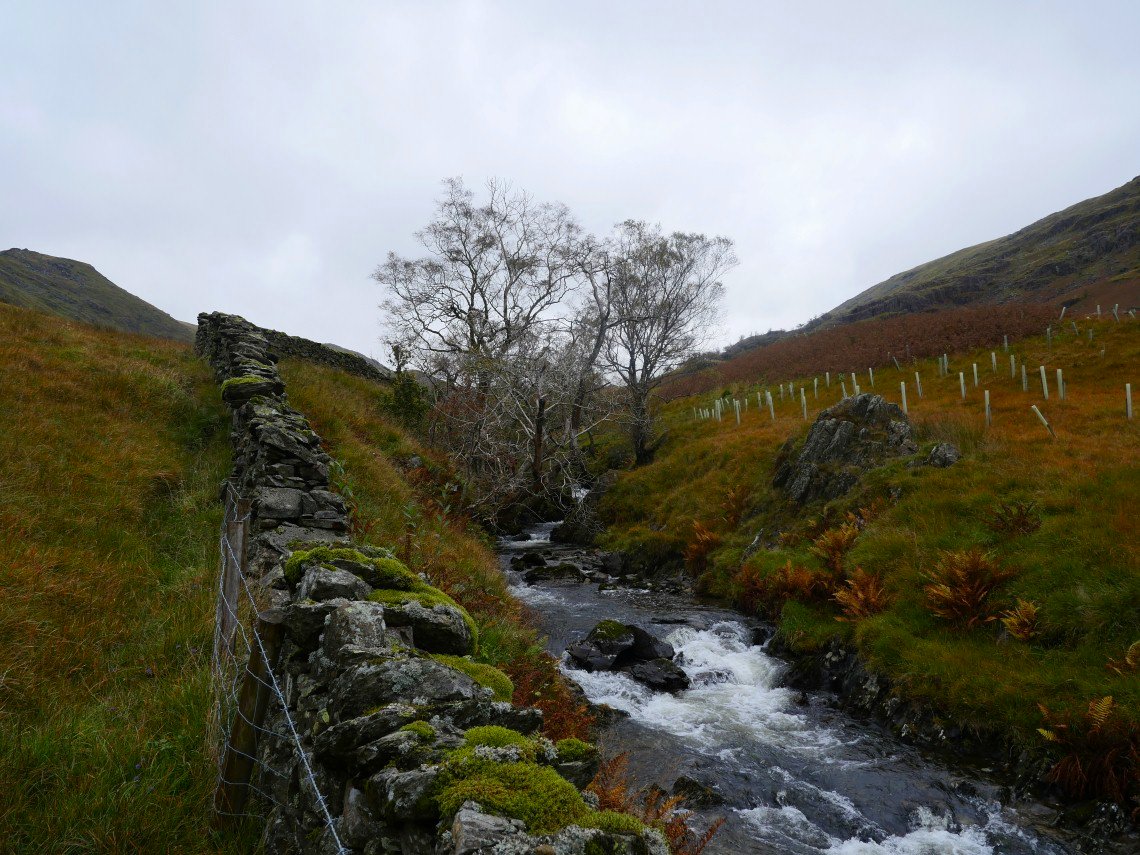 Which although not as clear and firm underfoot did give better views of the valley and the beck.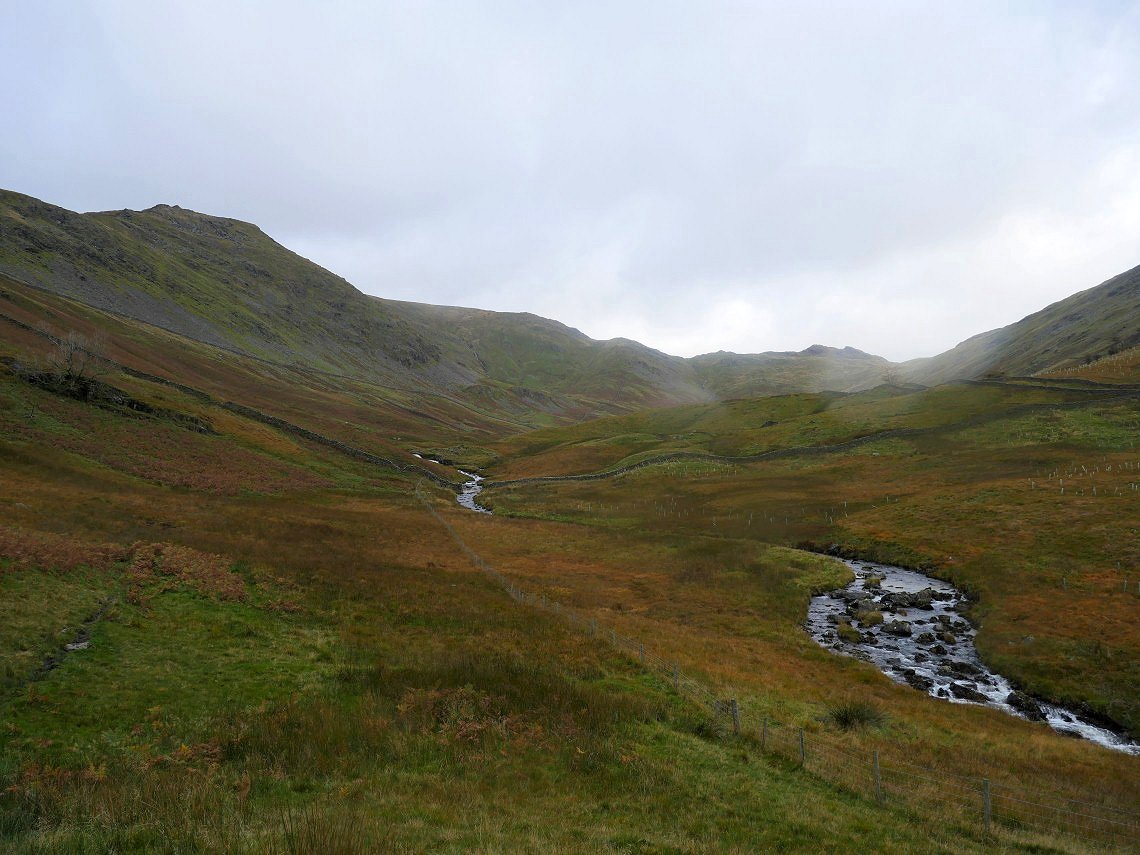 The view along Scandale with High Pike on the left and Little Hart Crags at the head.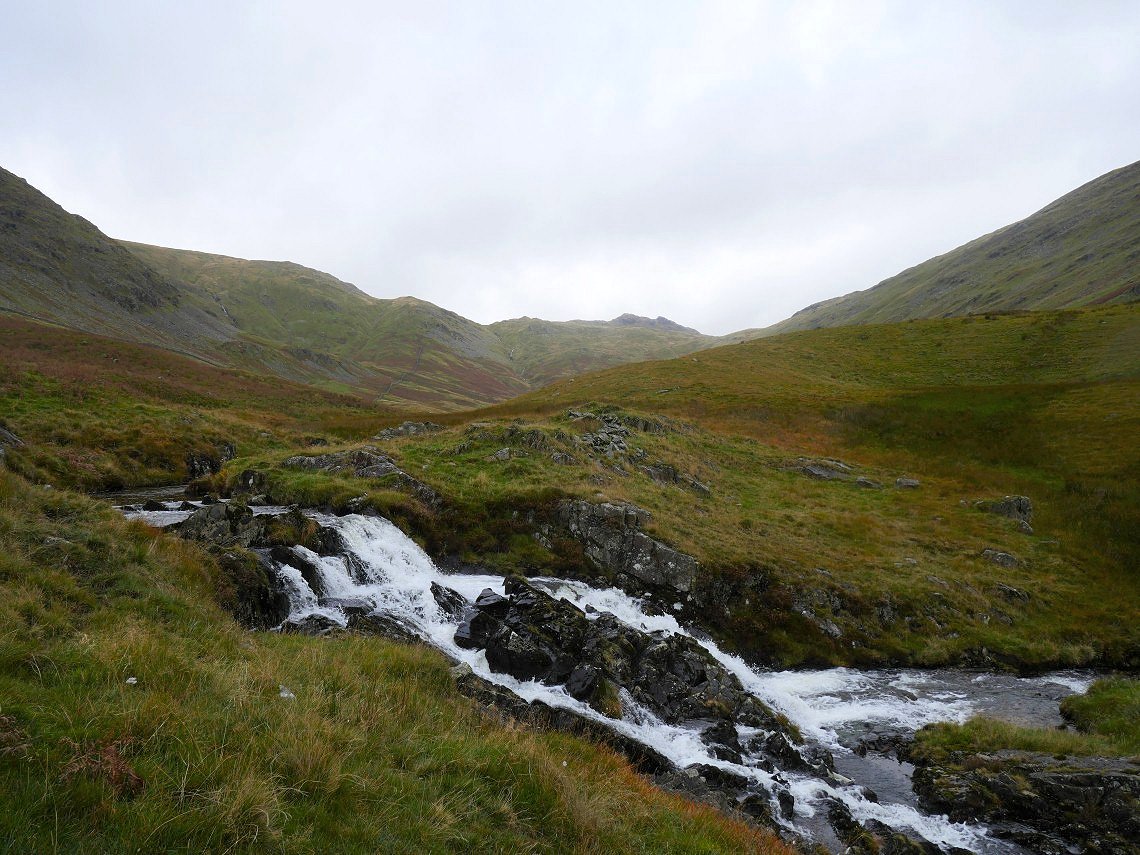 Some really lovely cascades and pools in the beck.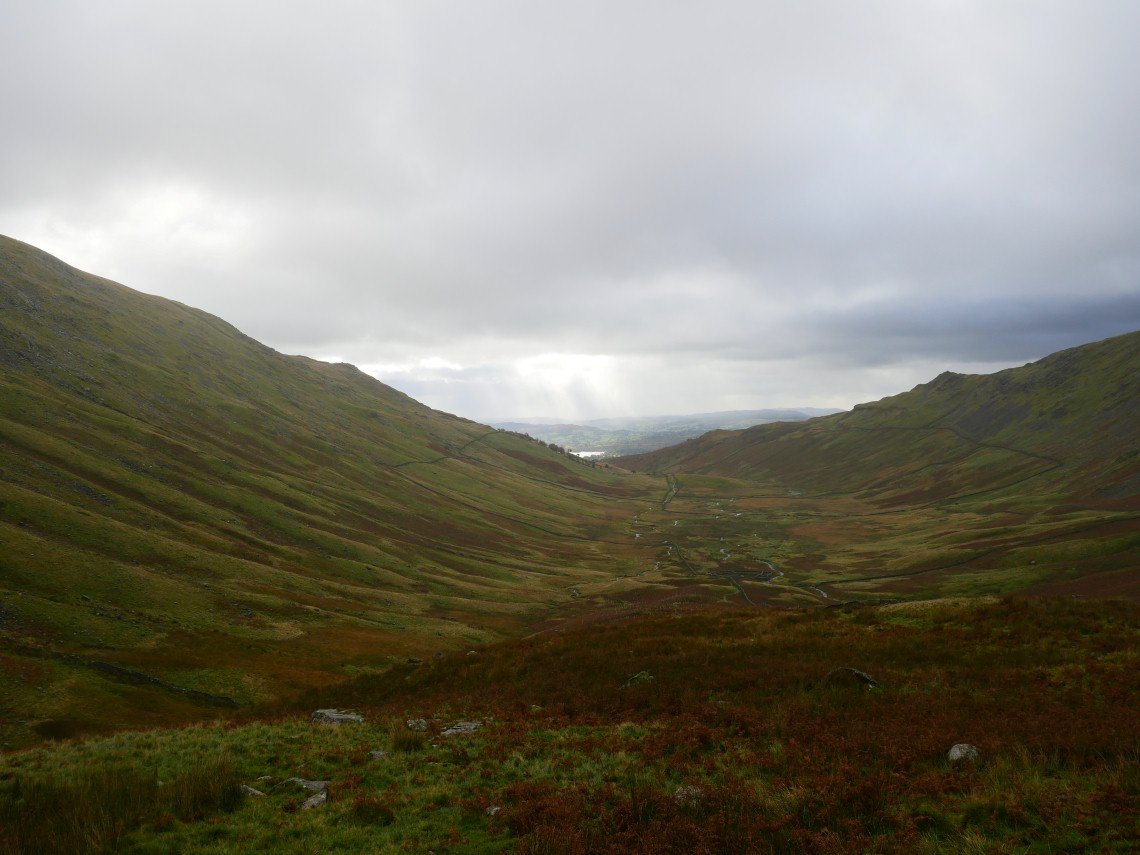 The paths rejoin at the sheepfold where the main path starts to climb. Our path was very wet in places and crossing the beck was a bit problematical but on the whole the close up view of the beck and better view of the valley we all agreed was worth getting wet feet. This is looking back down Scandale.
.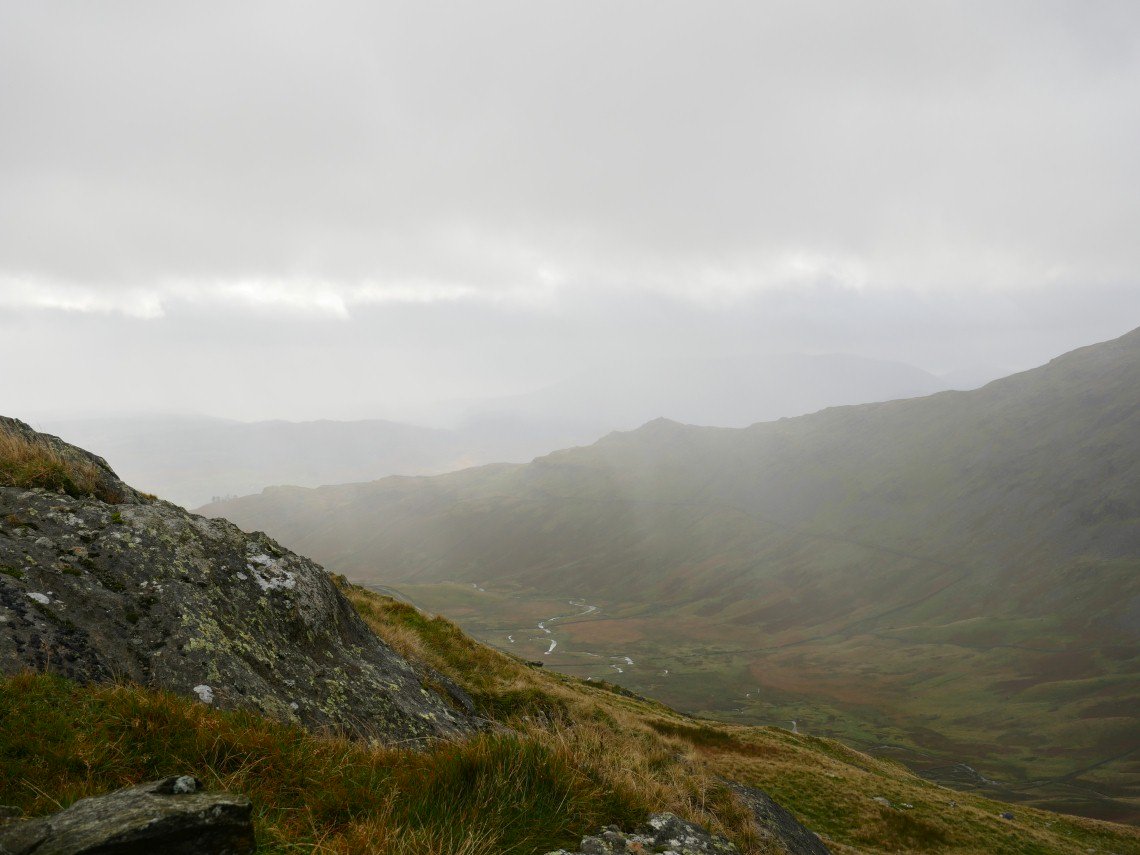 One of the quite regular showers has passed us and is heading down to Ambleside.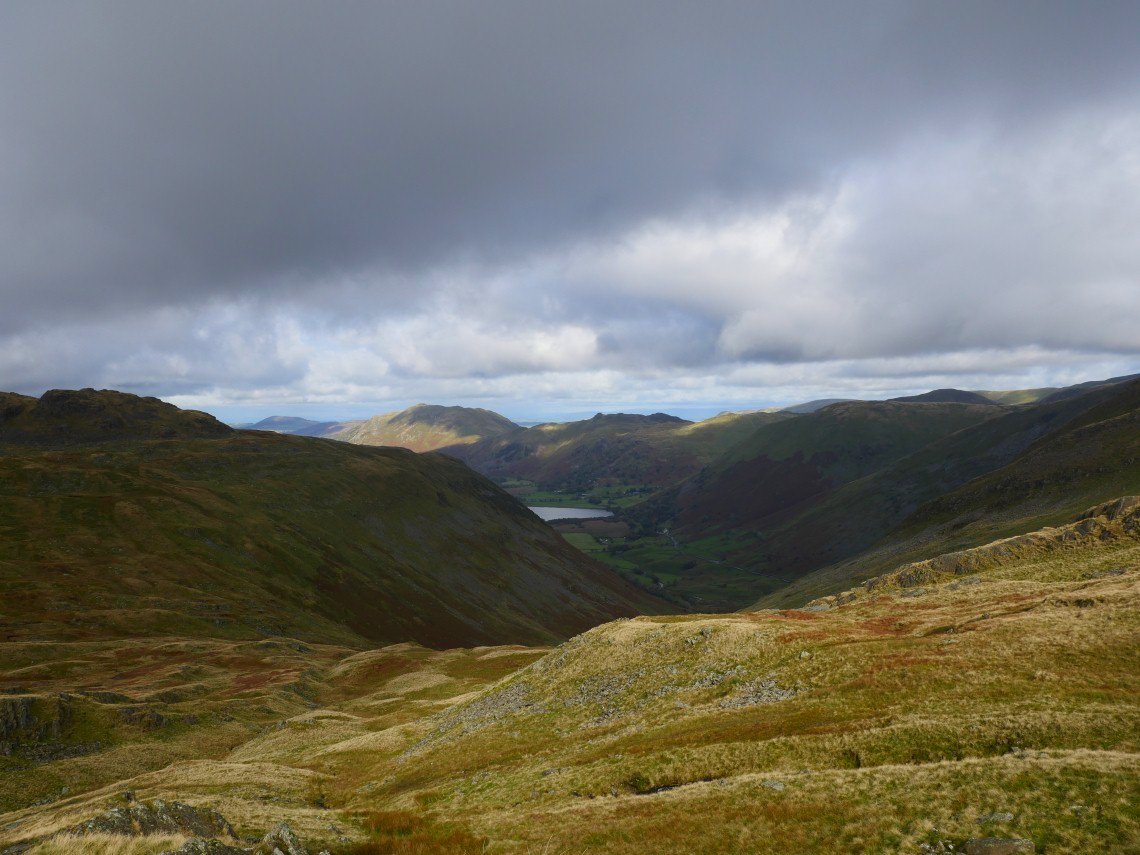 Leaving the sky to the north clearer. Place Fell is just catching the sun.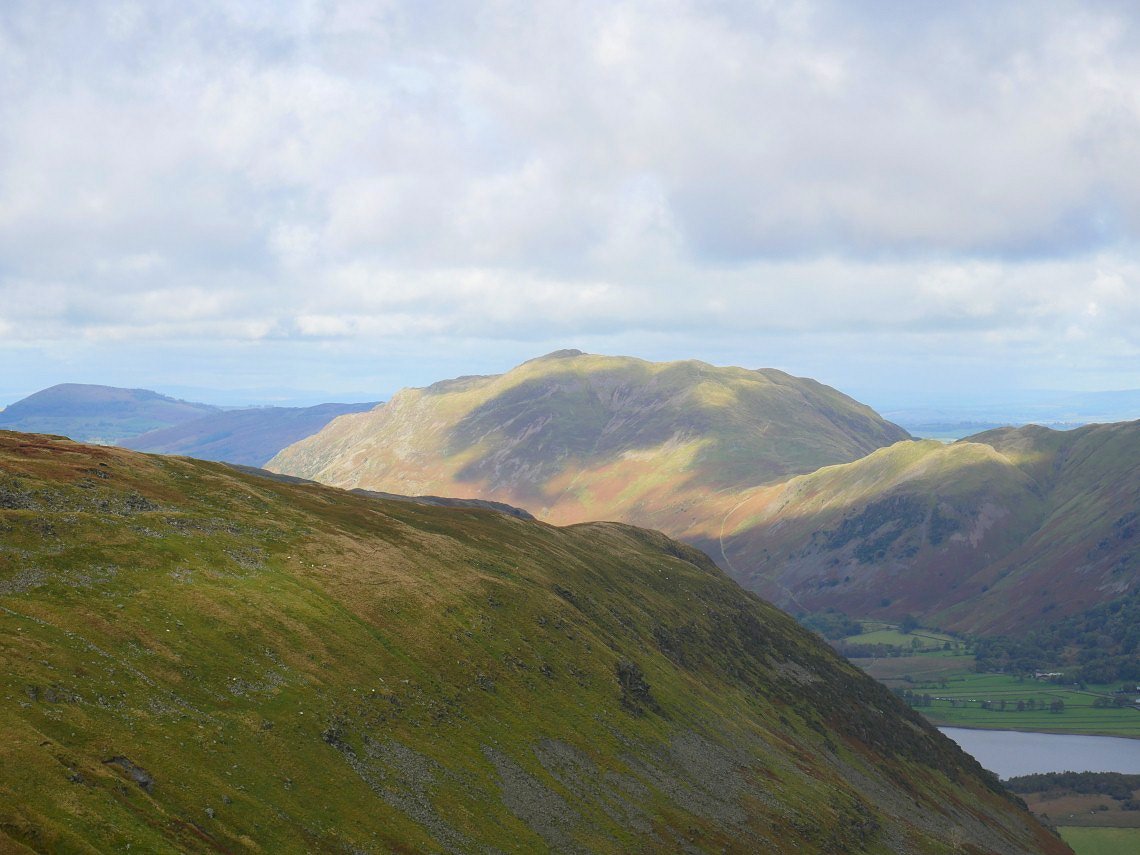 The light was changing by the minute and now Place Fell is fully in the sun.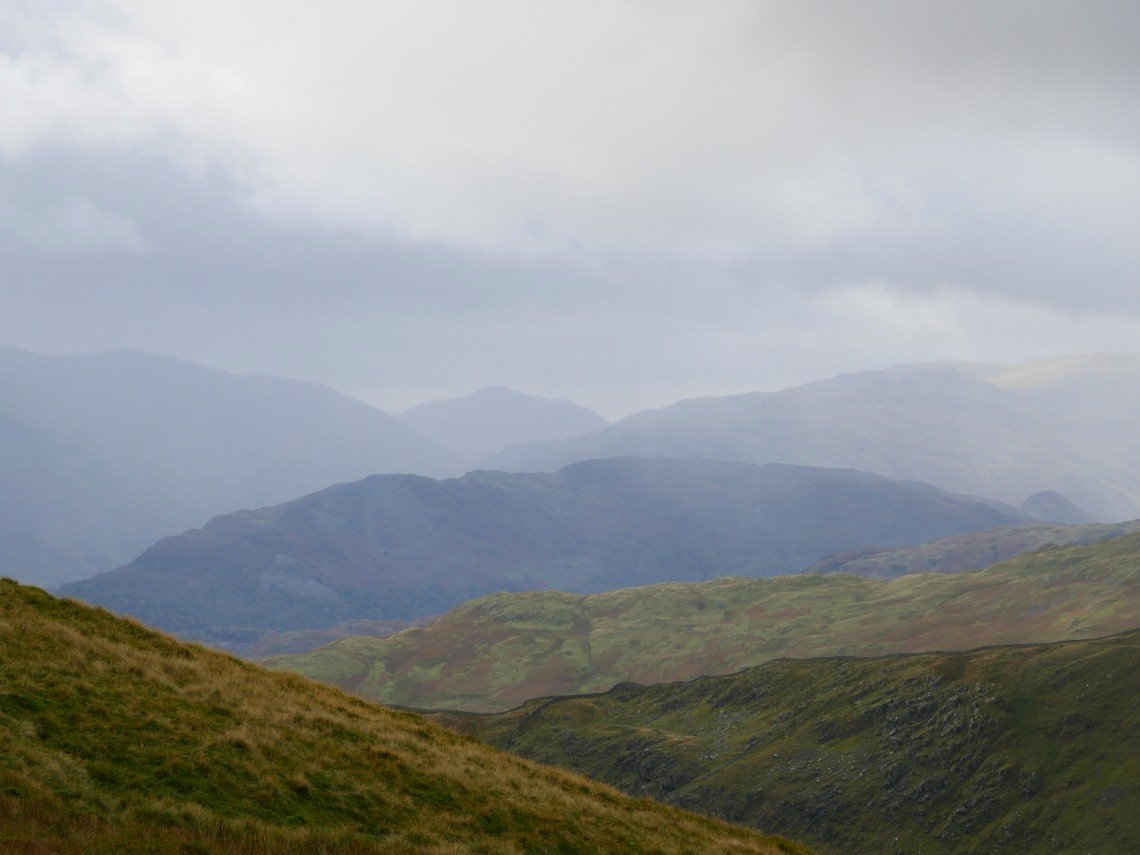 It still looks a bit grim over to the west. Harter Fell is just visible in the murk. The long fell in front is Lingmoor with the little bump of Side Pike on the right.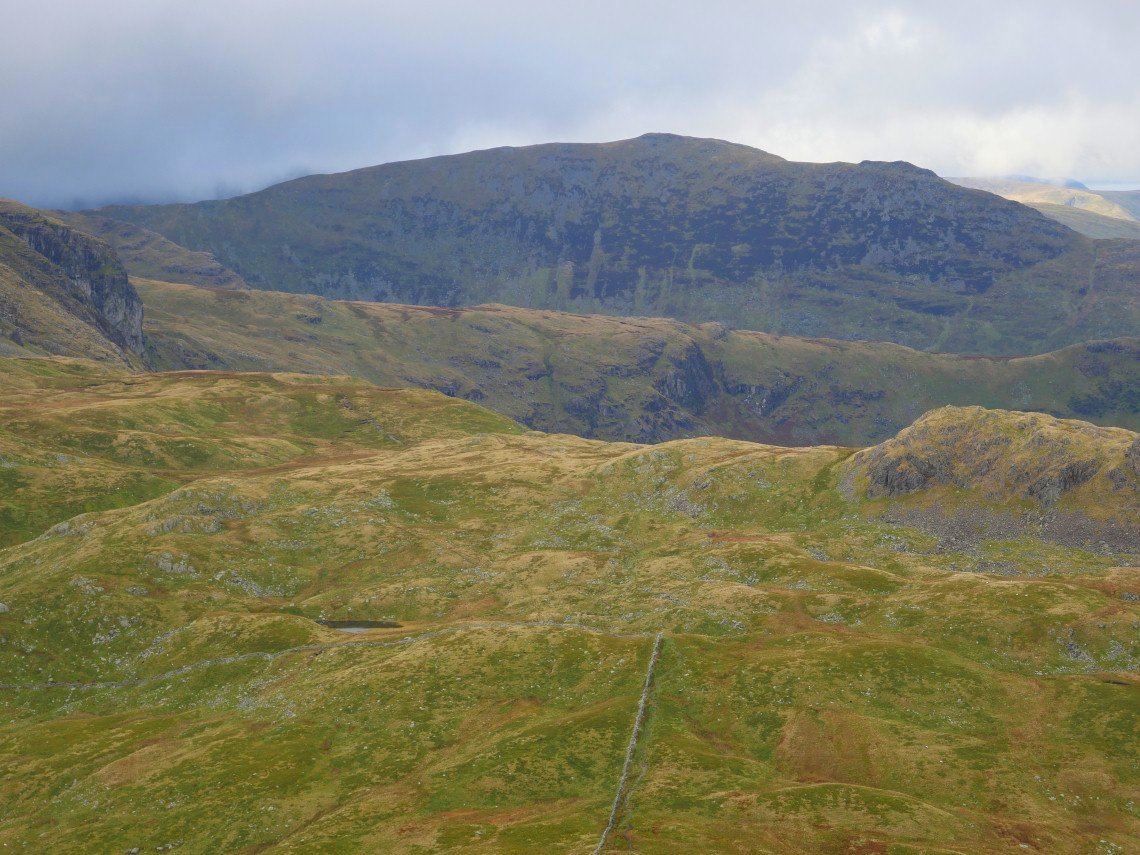 Looking across Scandale Pass and tarn to Dove Crag on the left with St.Sunday Crag in the background.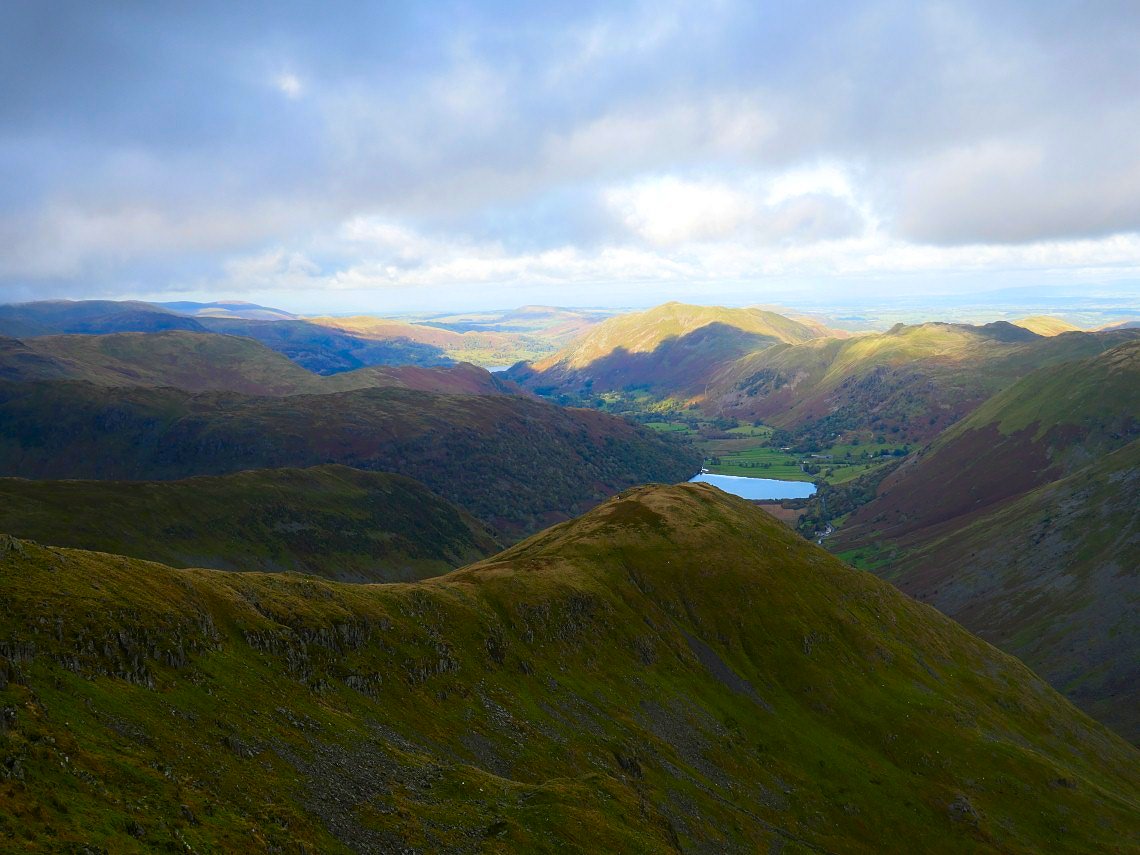 On to the summit of Red Screes now looking down to Middle Dodd.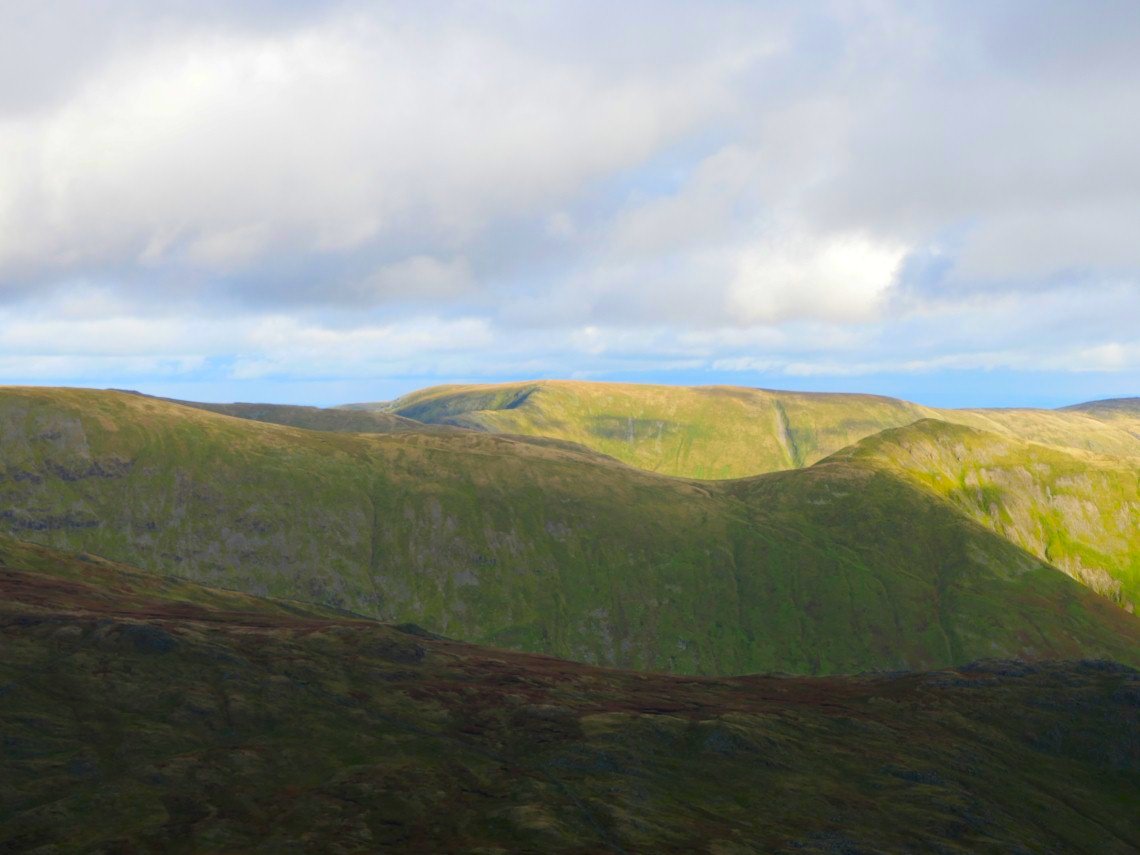 Harter Fell ( Mardale ) and the Kentmere fells seem to have had the best weather today.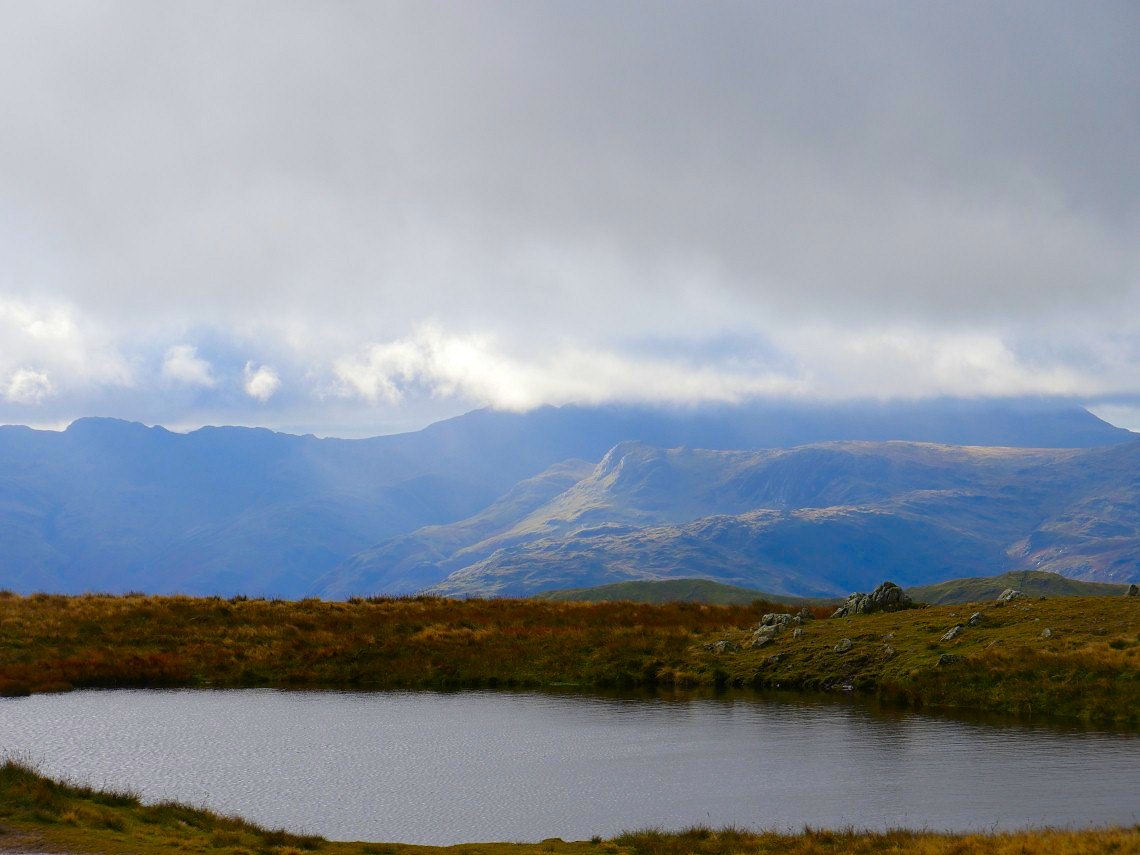 But it's very dramatic over the Langdale way.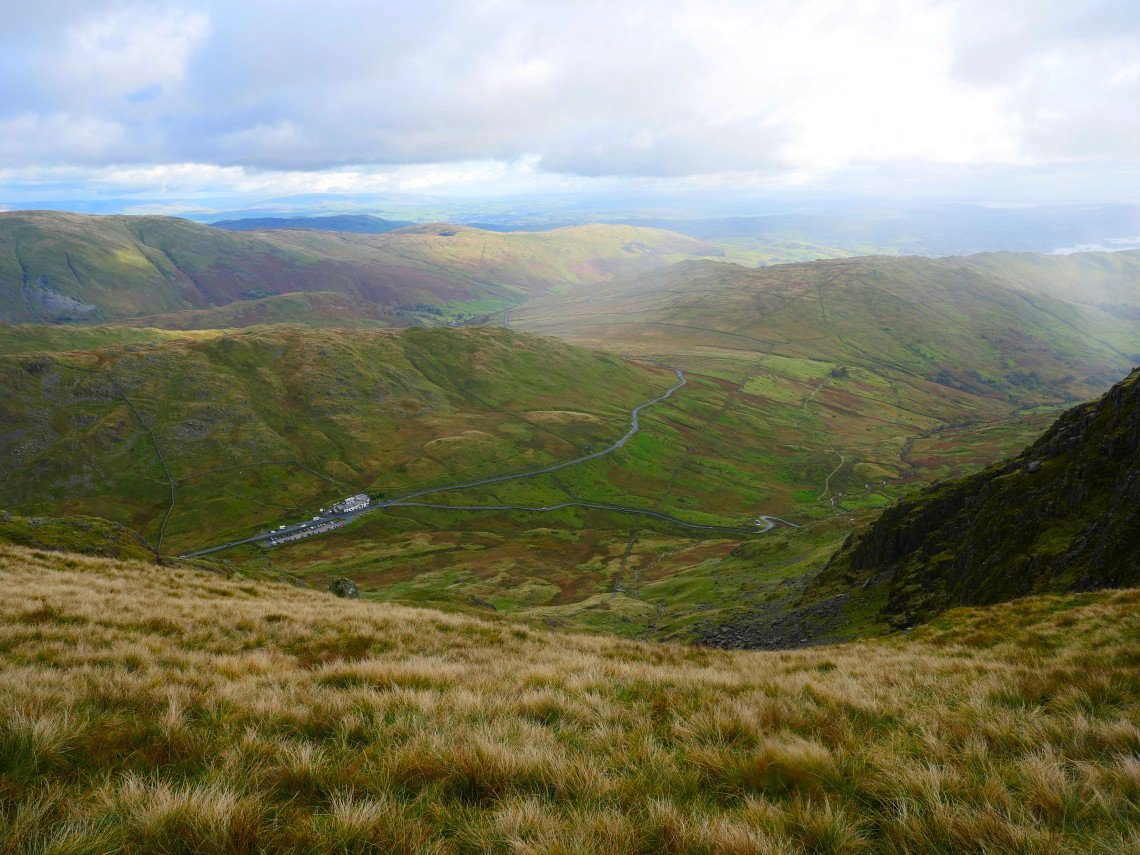 The Kirkstone inn far below.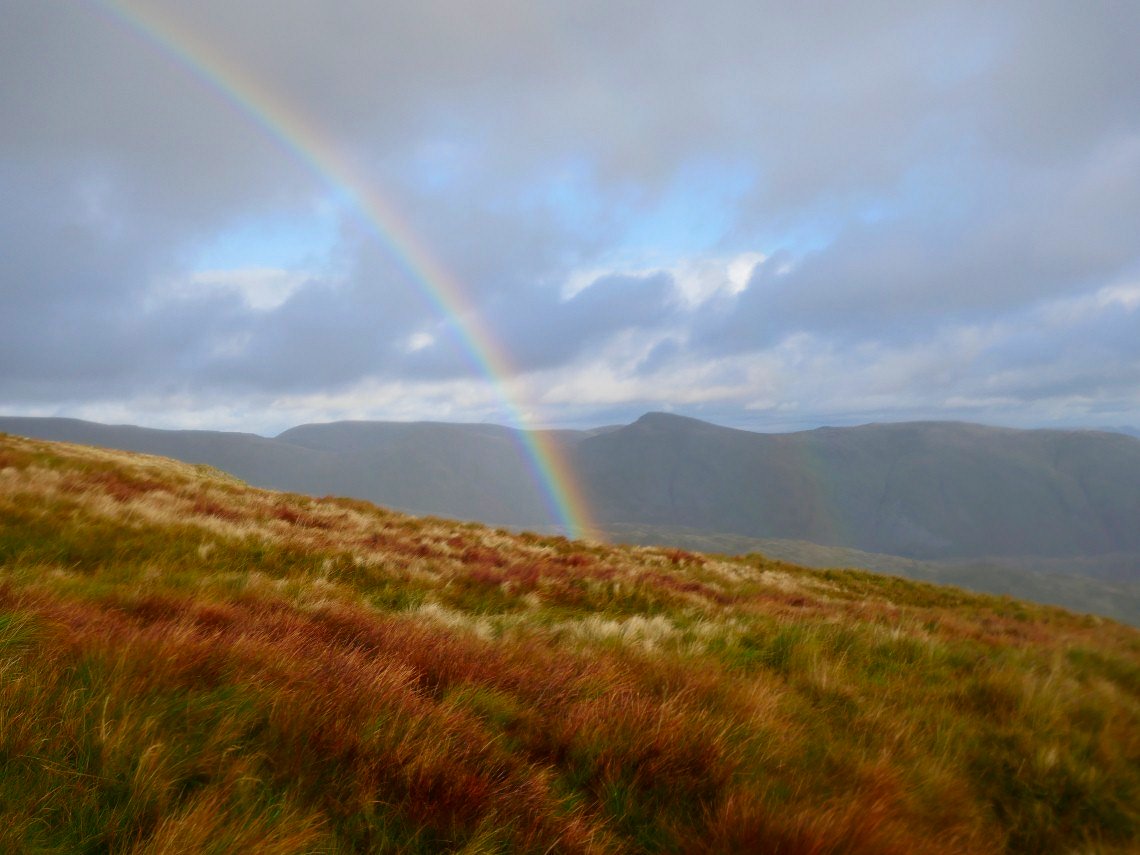 Sunshine and rain usually means rainbows and there were a few nice ones around today. Ill Bell is the hill behind this one.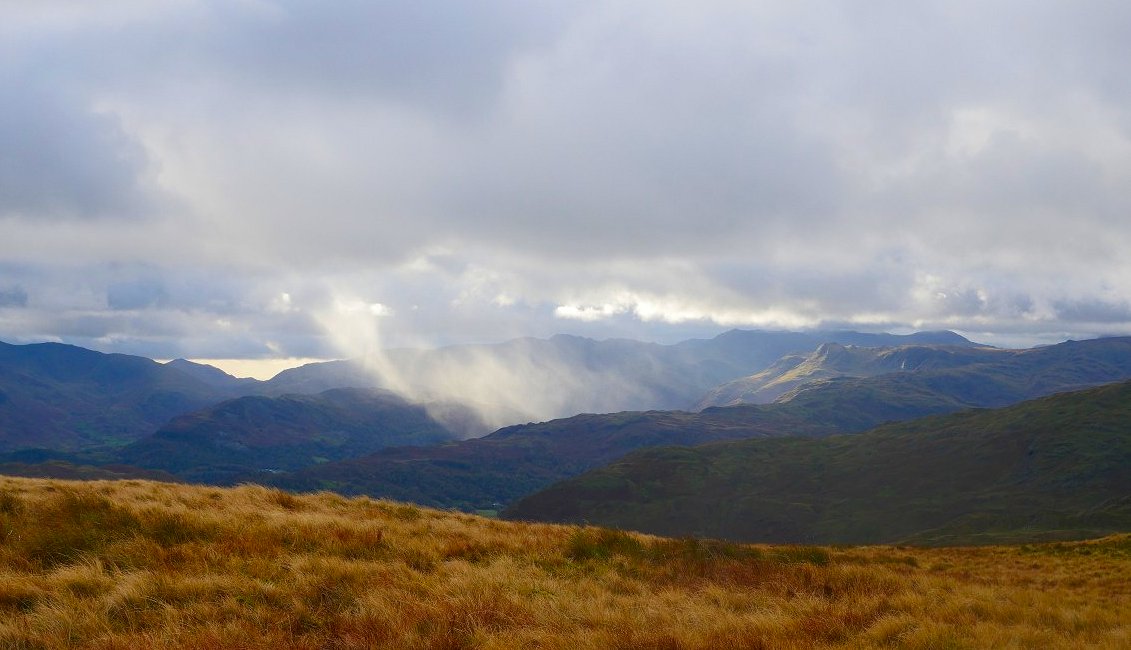 More dramatic weather over Langdale.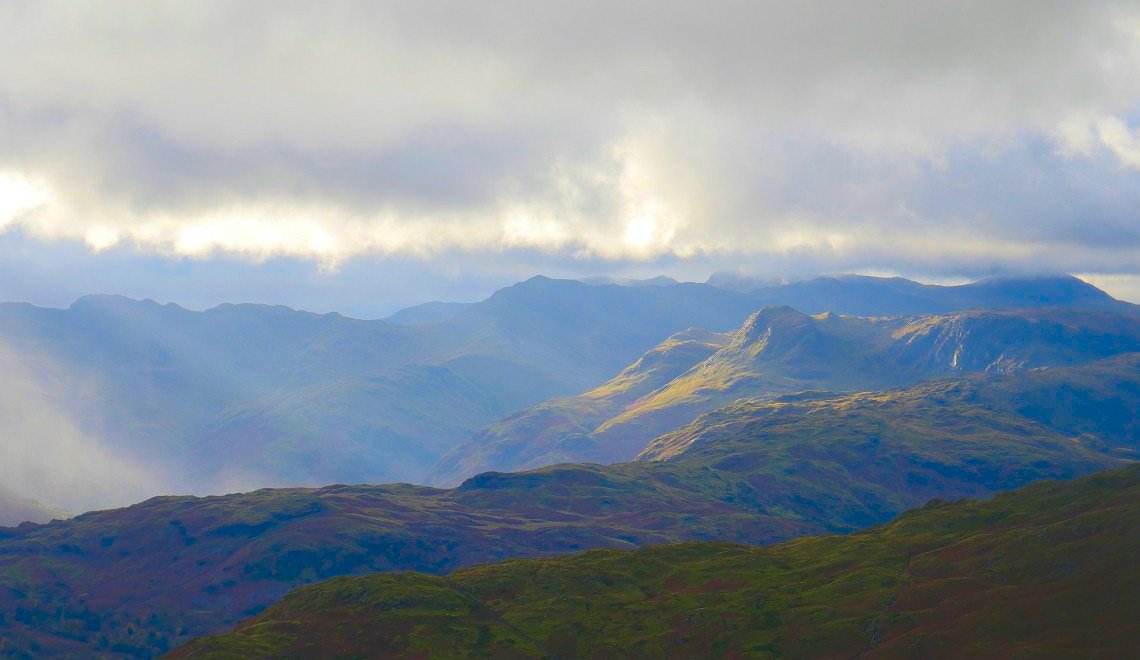 Zooming in a bit.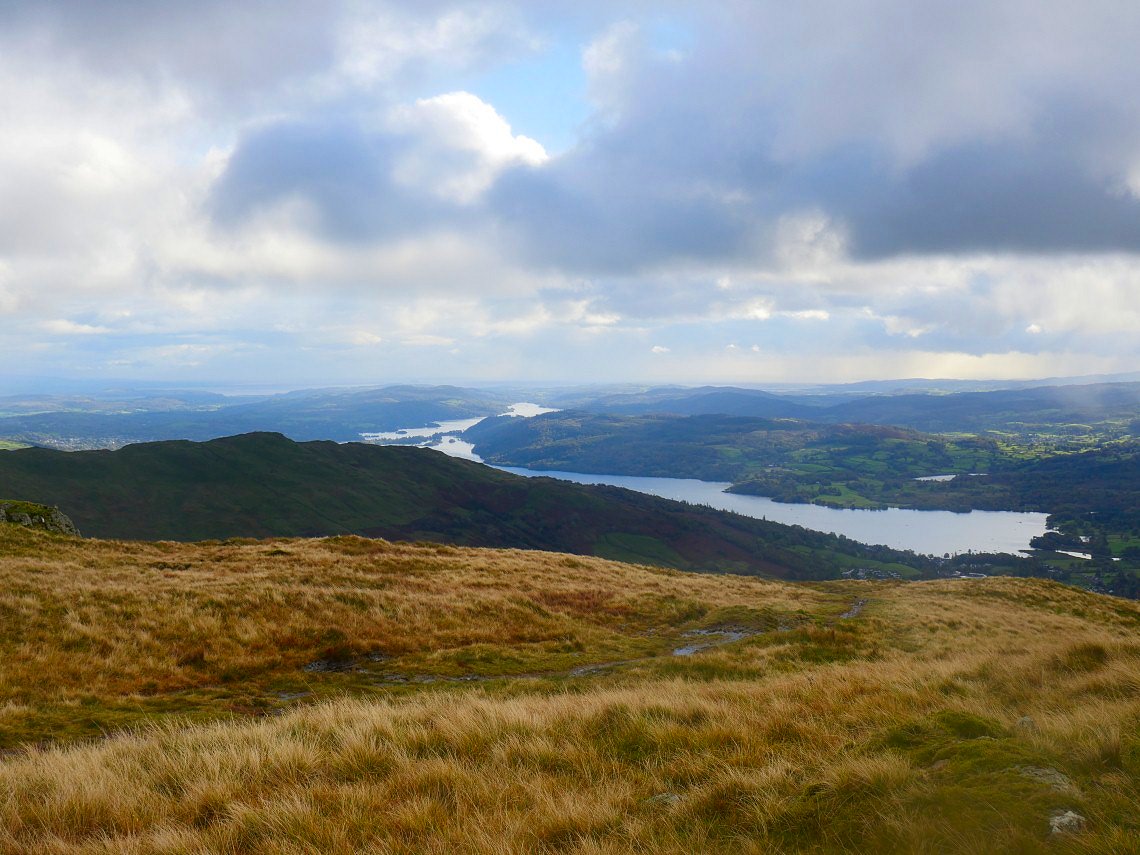 Virtually the full length of Windermere is seen from the walk down over Snarker Pike.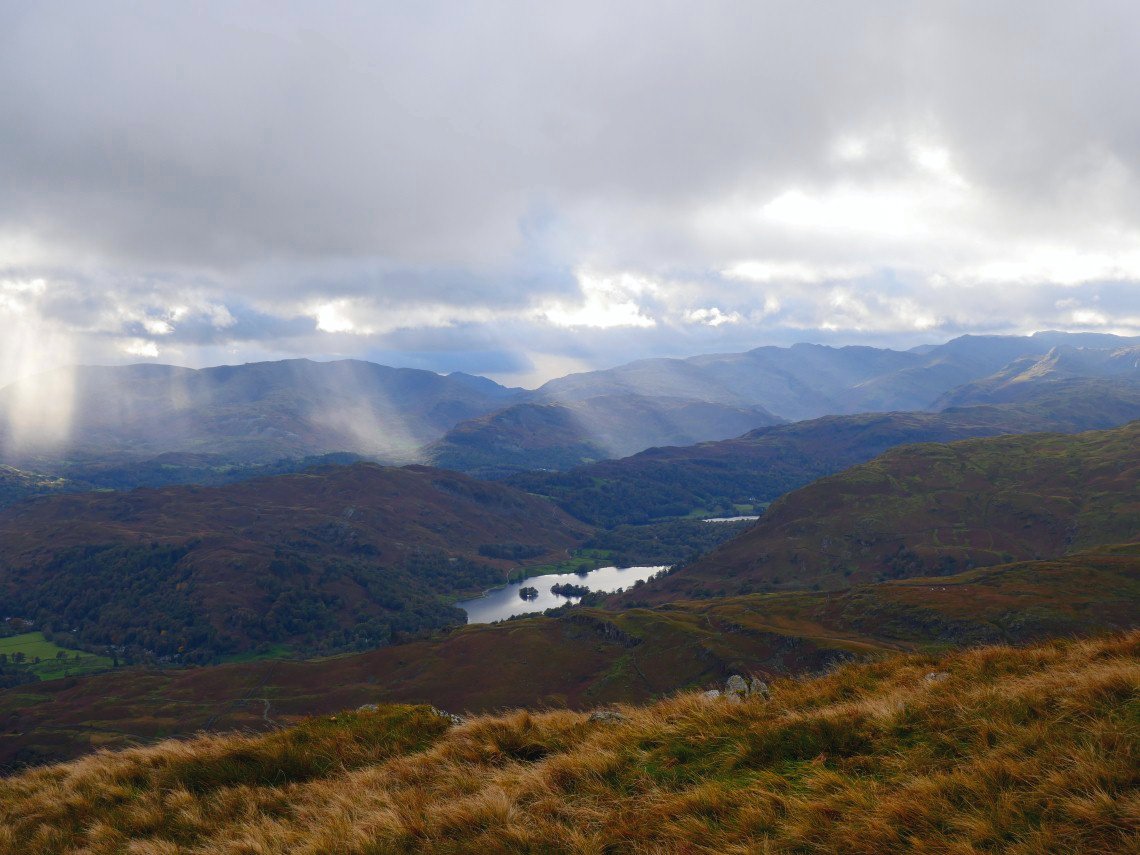 Rydal Water comes into view as you descend.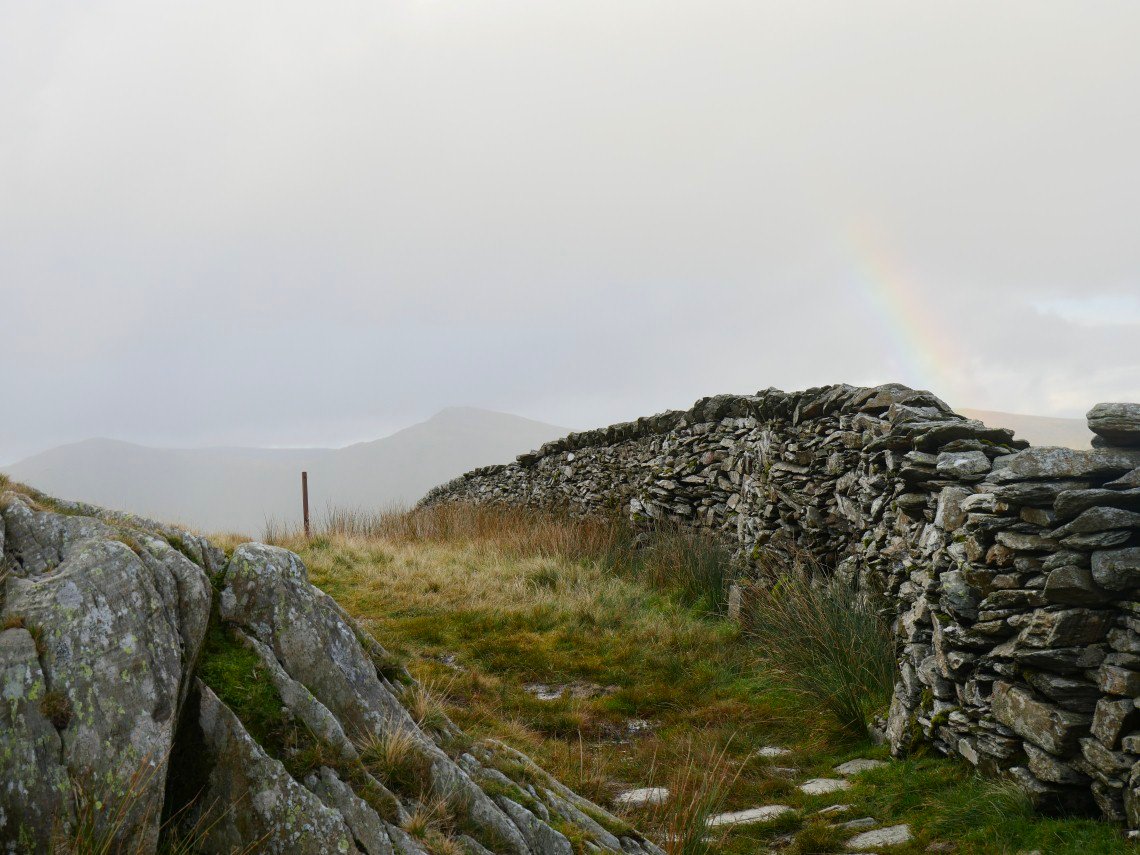 After having the sun most of the day the Kentmere fells look to be having their share of the rain now.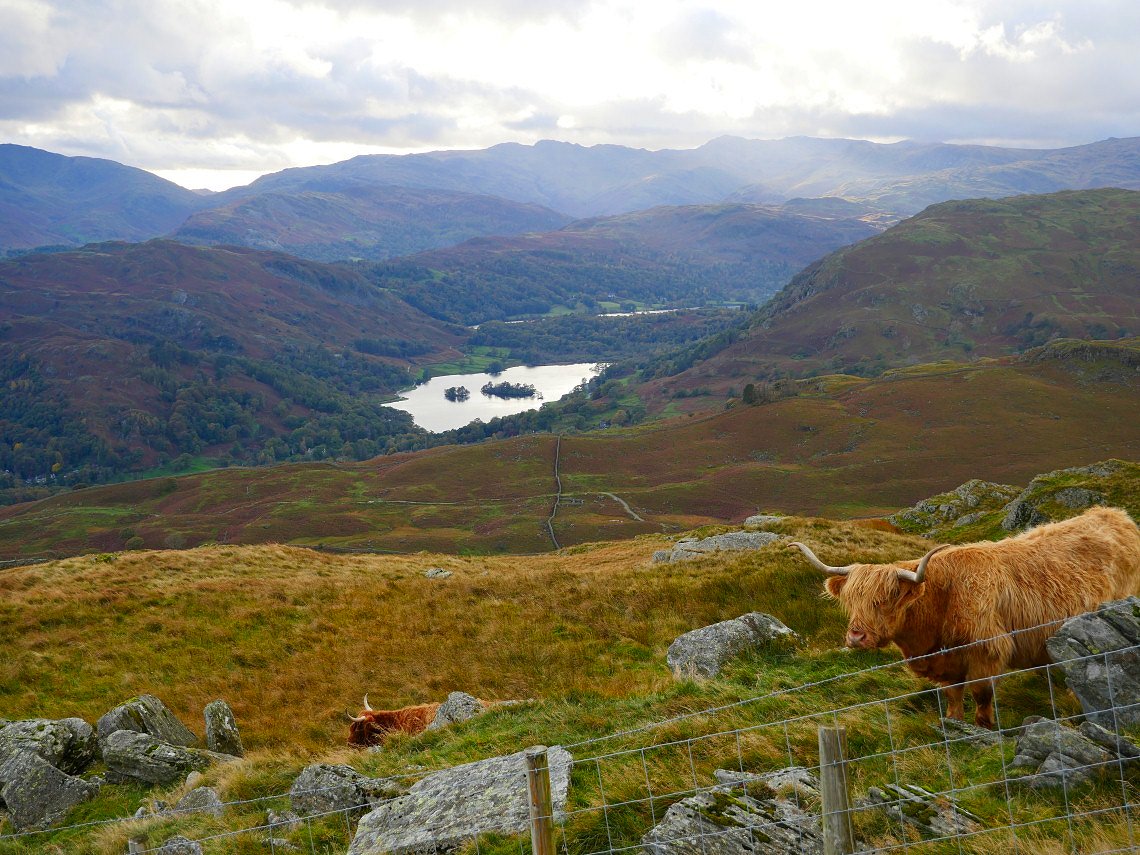 Highland cattle on the fell.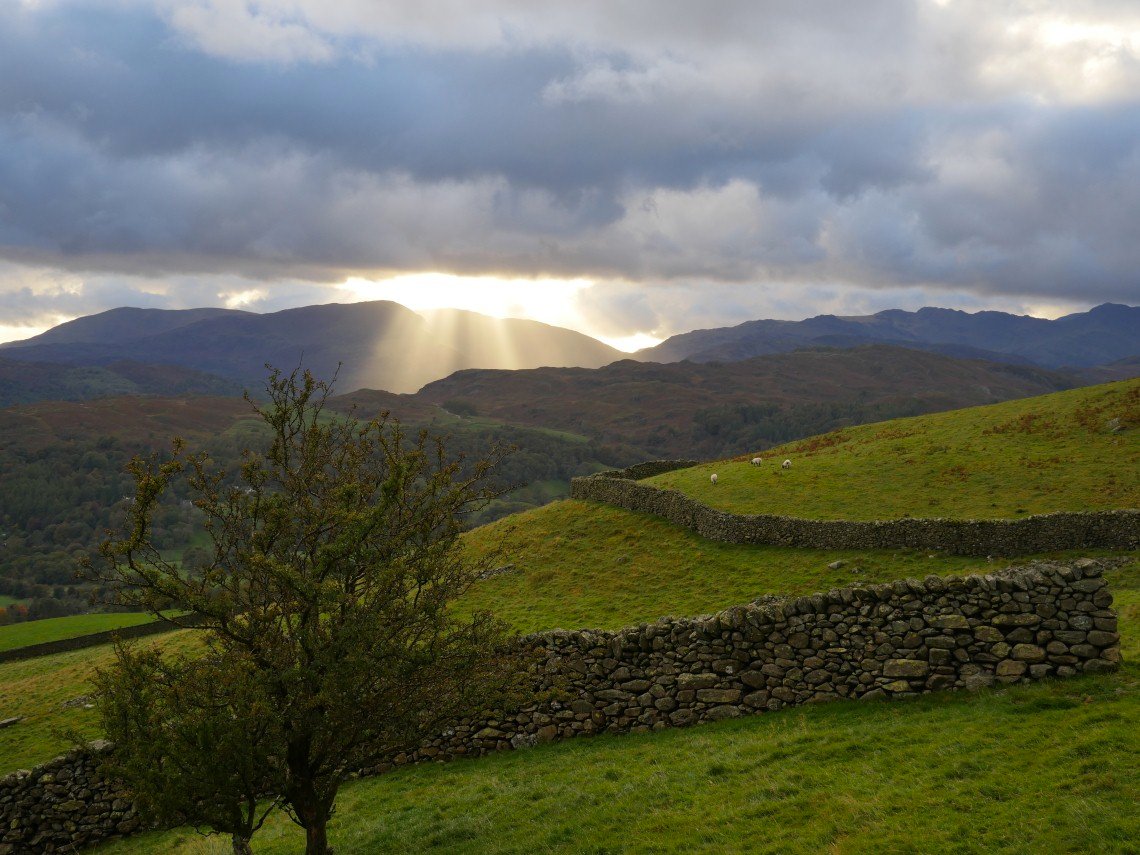 The sky provides a great show over Wetherlam. Nearly at the road with just the steep downhill stroll into Ambleside to do now.