WWW.KARLSWALKS.CO.UK
PICTURES AND TRIP REPORTS FROM MY WALKS IN THE ENGLISH LAKE DISTRICT
---
Solomon's Temple and Great Hill
4th October 2020
Route . Tockholes - Roddlesworth - Withnell Moor - Solomon's Temple - Wheelton Plantation - Whit Coppice - Drinkwaters - Great Hill - Pimms - Calf Hey Bridge - Tockholes Plantation - Tockholes. ( about 8.5 miles 1600 ft ascent )
A local walk for us this week, one that we have done many times although today we tried a slightly different route which turned into a bit of an adventure.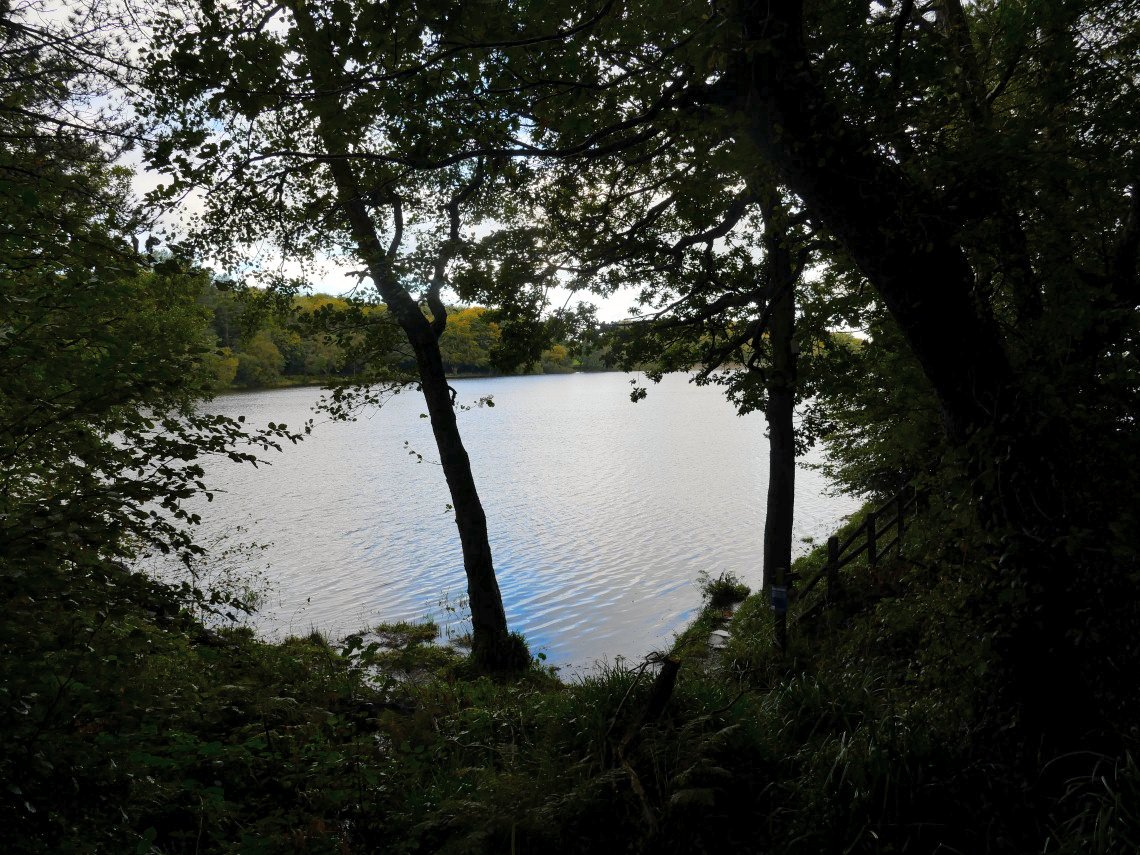 A quite pleasant Autumn day today, not too cold and with light winds. We have had a few days of heavy rain recently so Roddlesworth reservoir was quite full.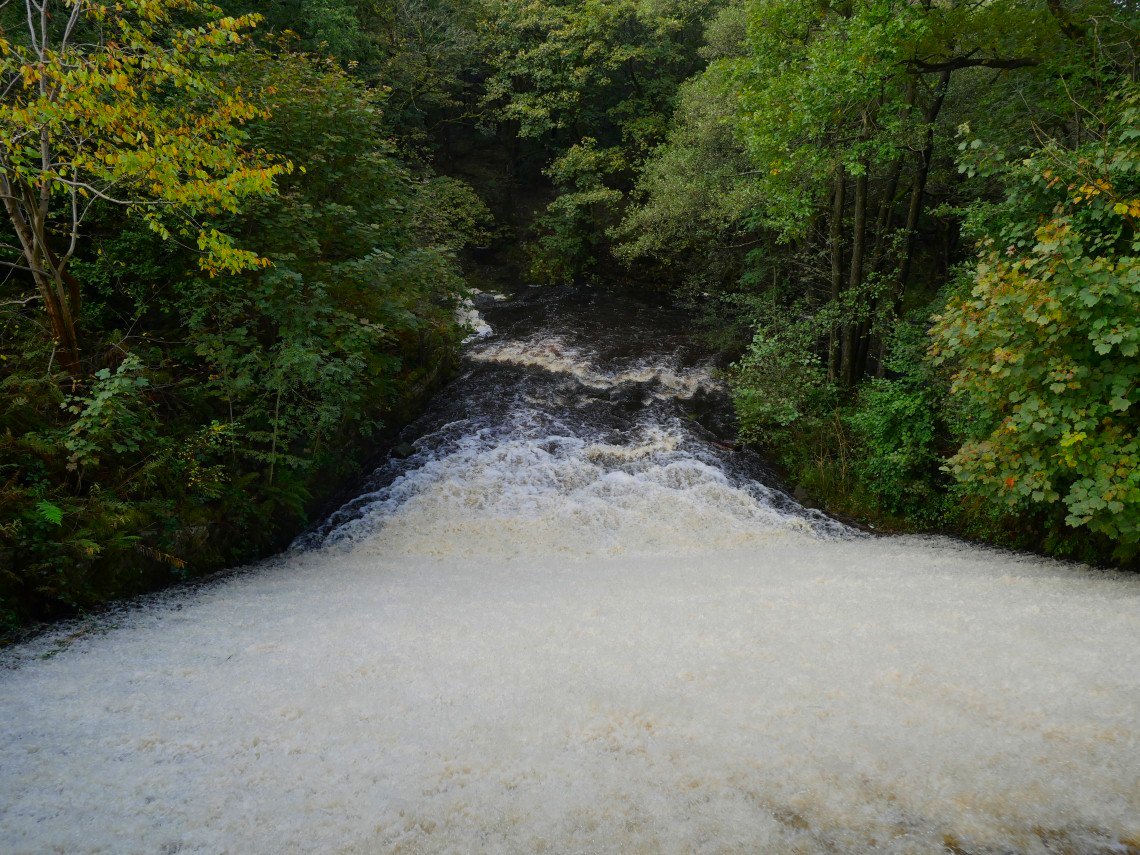 And the amount of water coming over the weir was very impressive.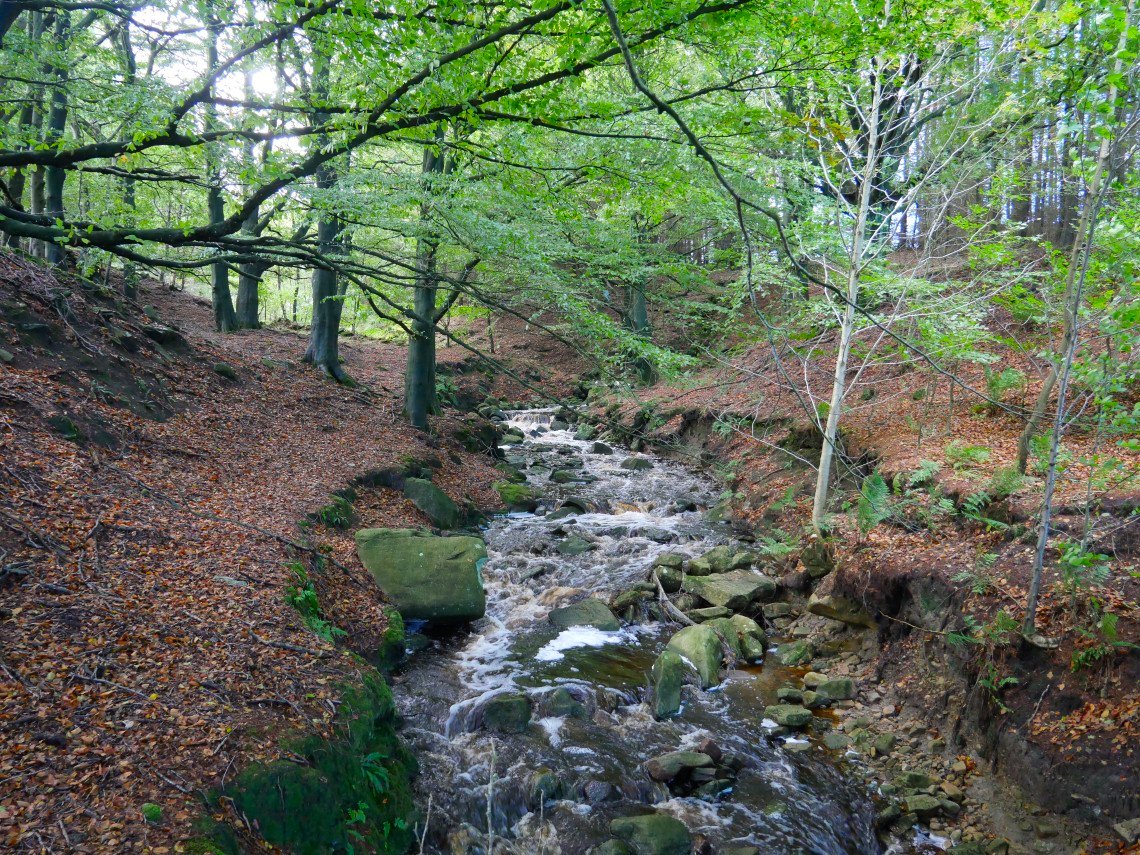 All the small streams we crossed today were quite full. Rake Brook is crossed by a footbridge.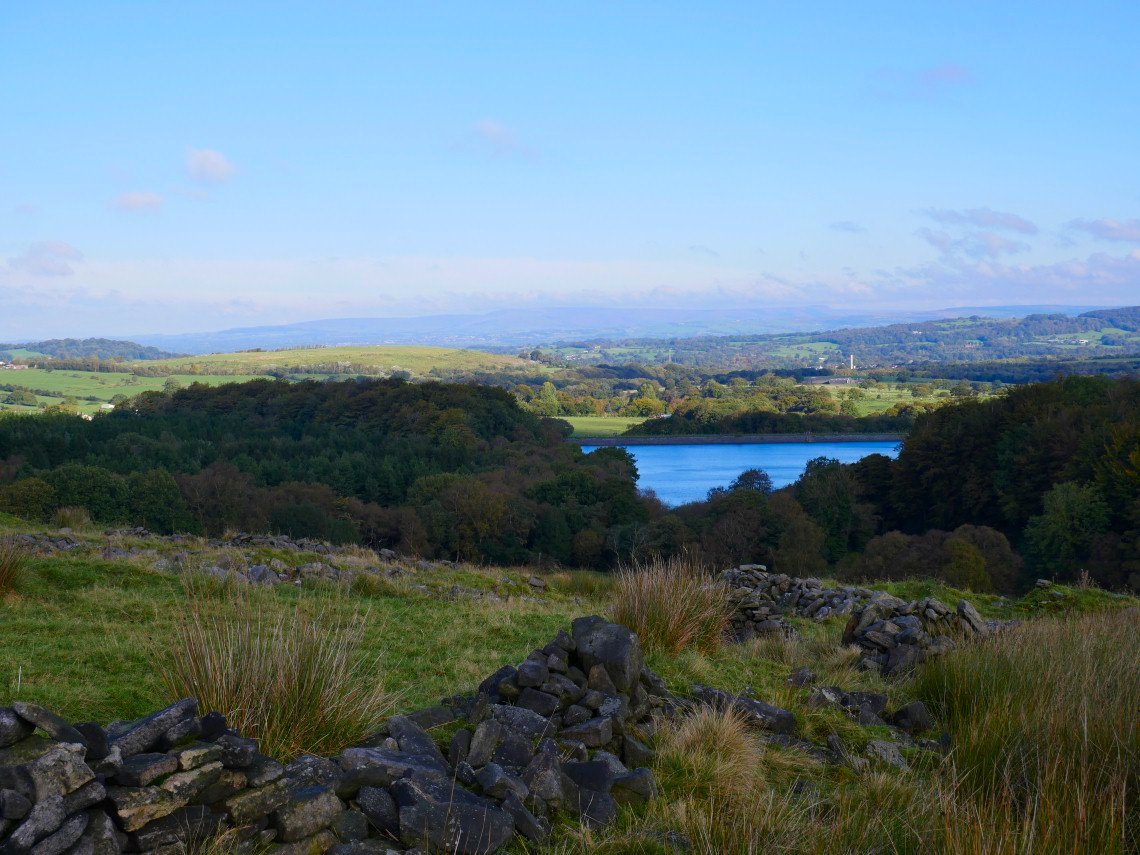 On to the moor with a view back over the reservoir Parlick, Longridge and Fair Snape fells are lost in the haze.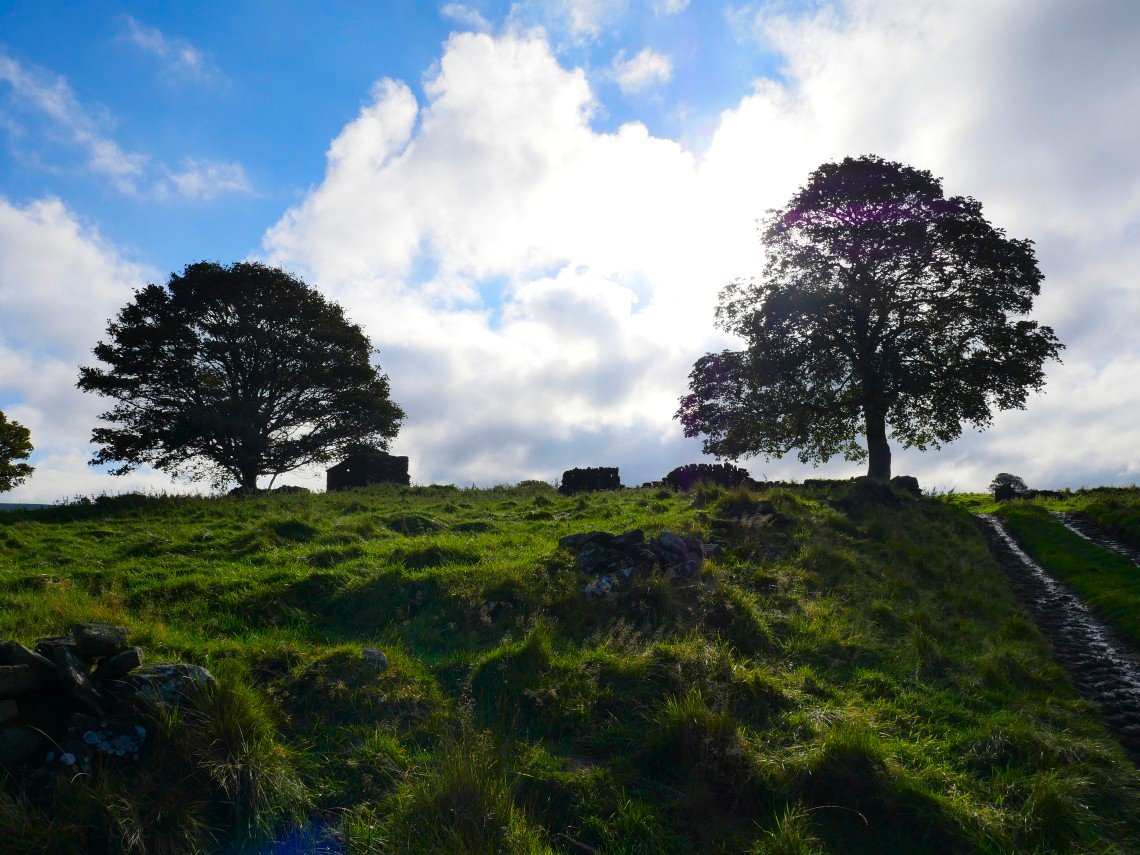 There are lots of abandoned buildings scattered about these moors.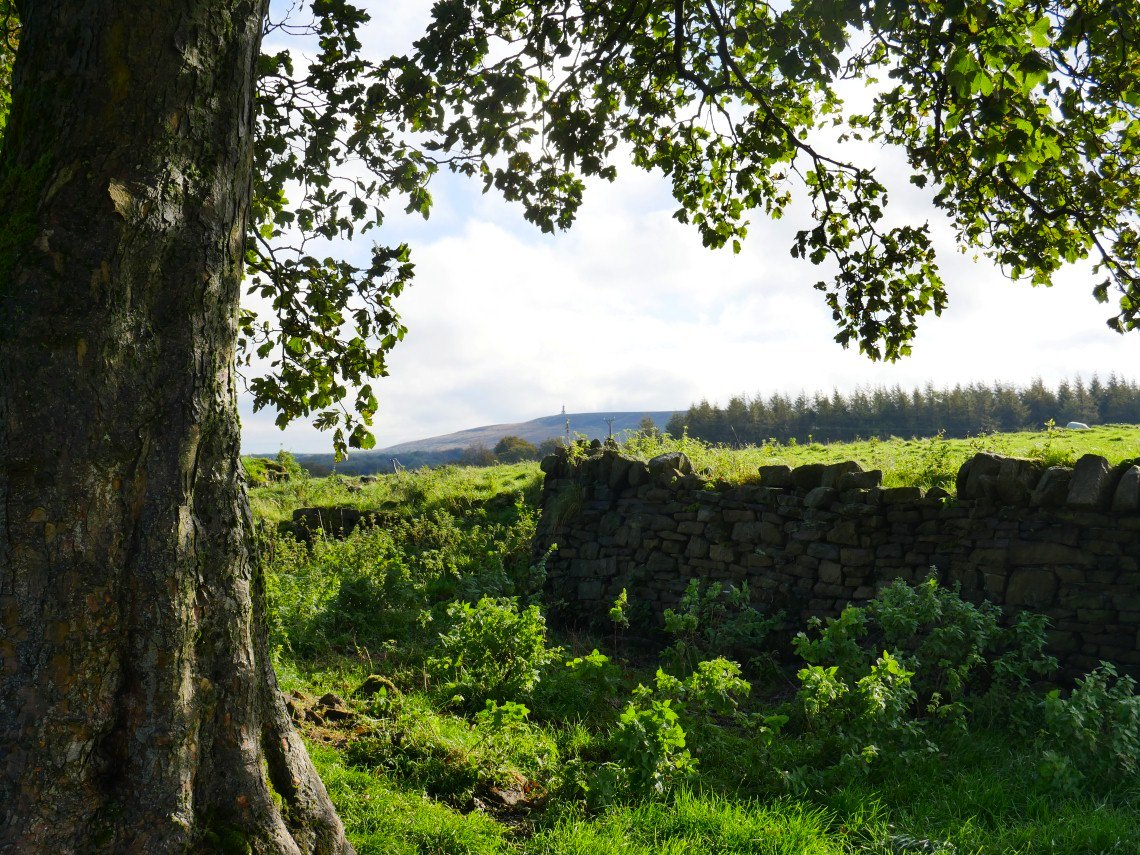 Darwen Tower seen from one of them
.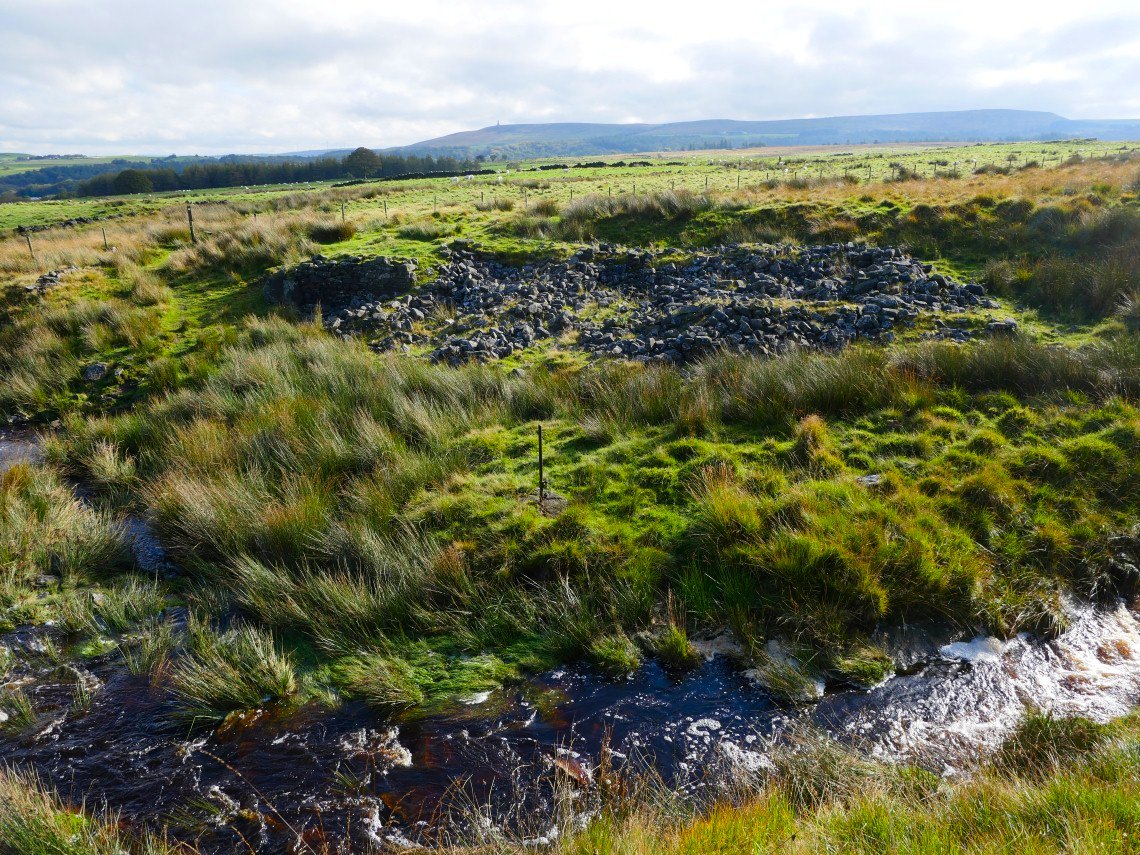 There is quite a wide unnamed stream to cross with stepping stones and as expected they were underwater so it took us a few attempts to find a way but we both just managed without falling in.
.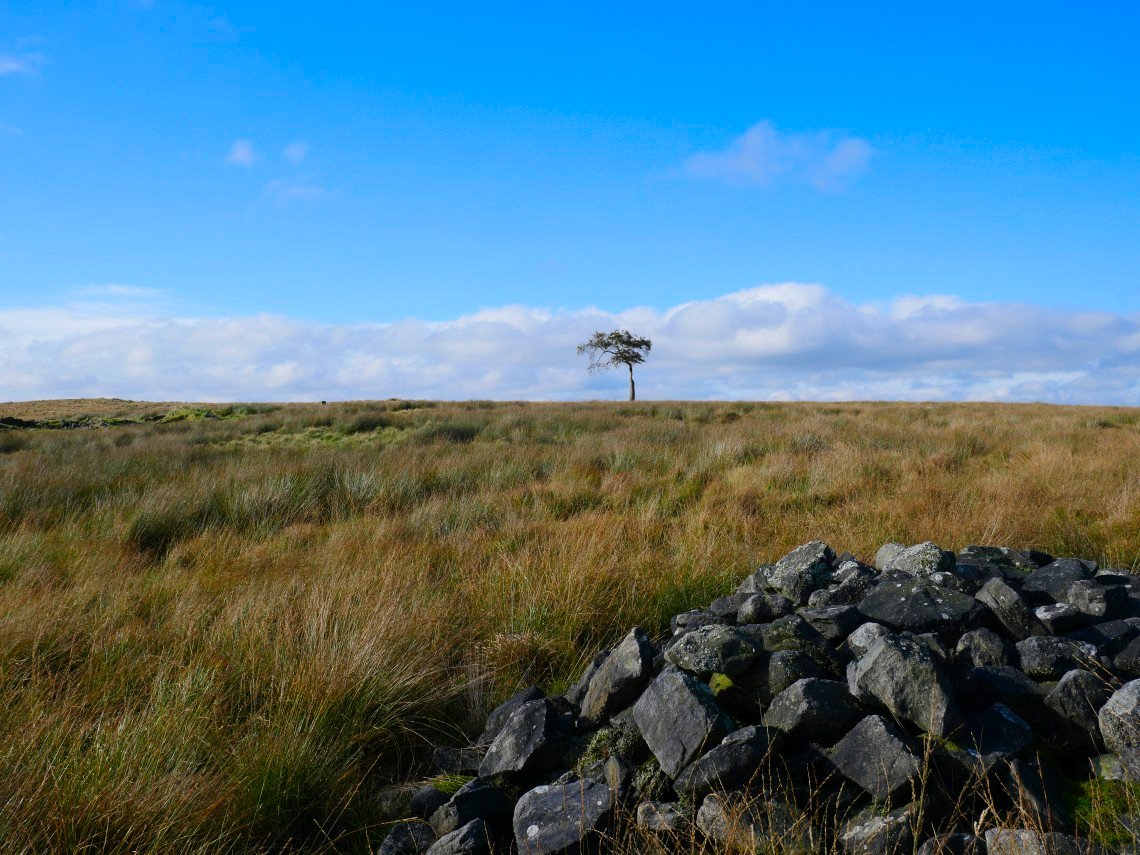 Lonely tree on the moor.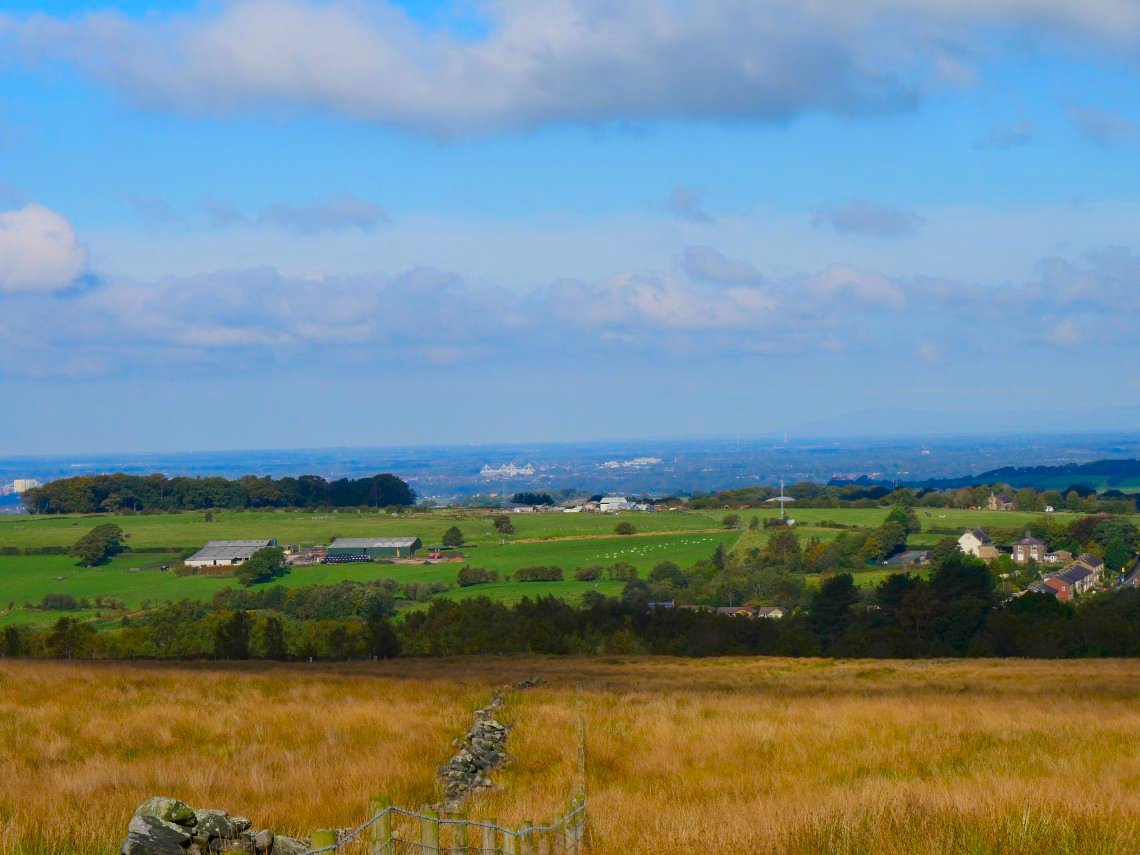 A look to the north over Preston. Deepdale, the home of Preston North End football club is the white structure in the centre of the photo. Black Combe is just about visible on the right.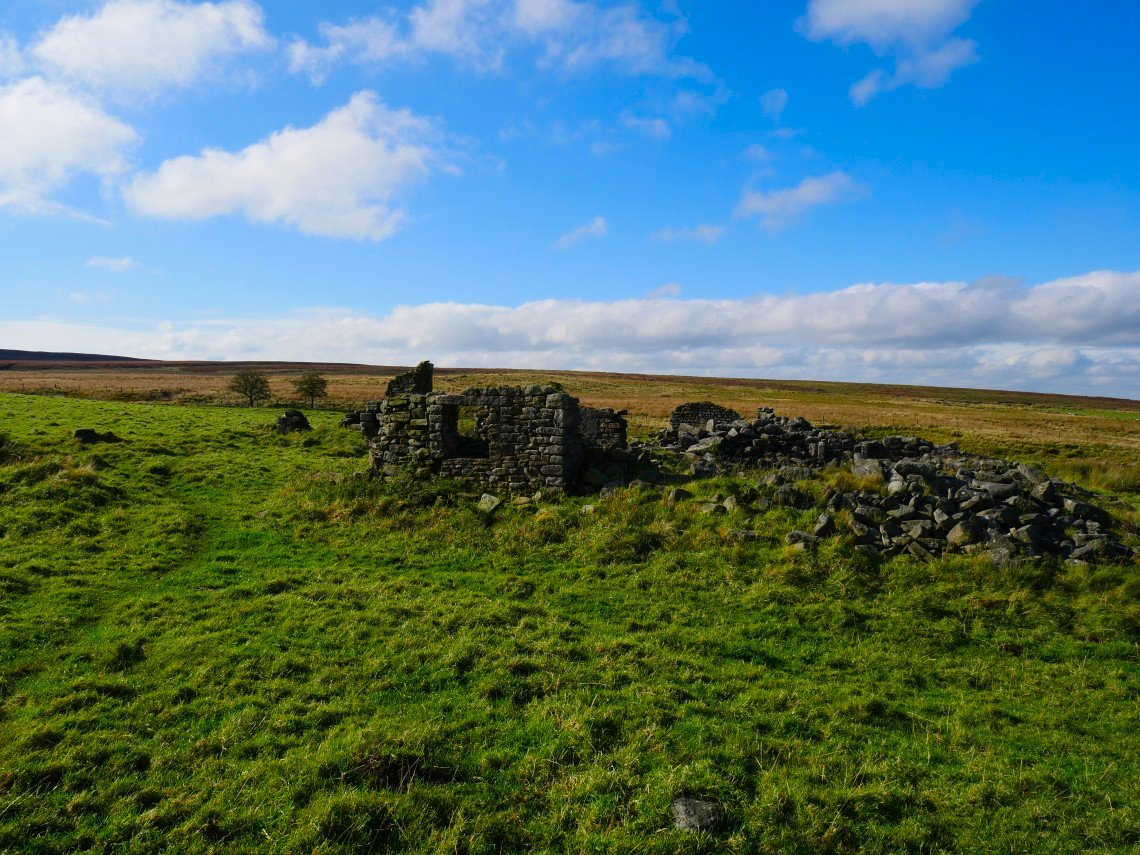 The ruined dwelling of Solomon's Temple. I don't think there is any evidence to suggest it was anything other than a farm despite it's mysterious name.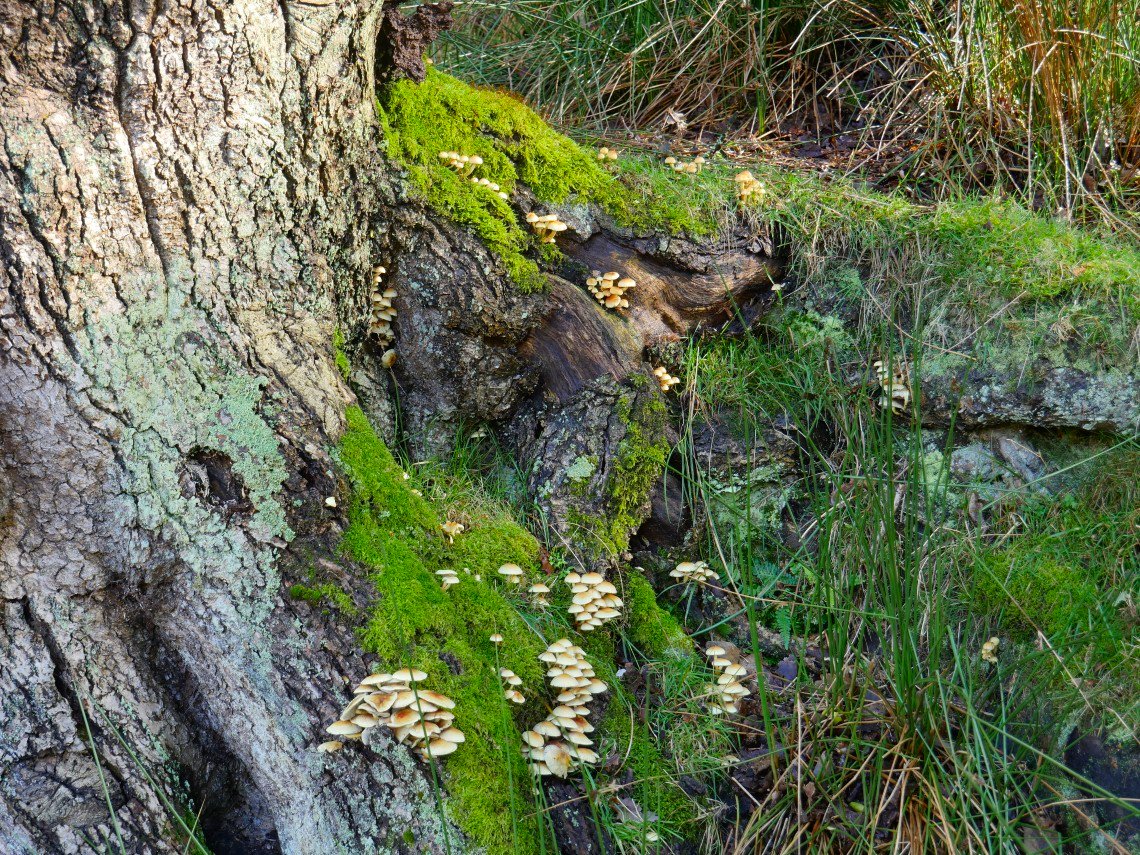 Fungi in Wheelton Plantation.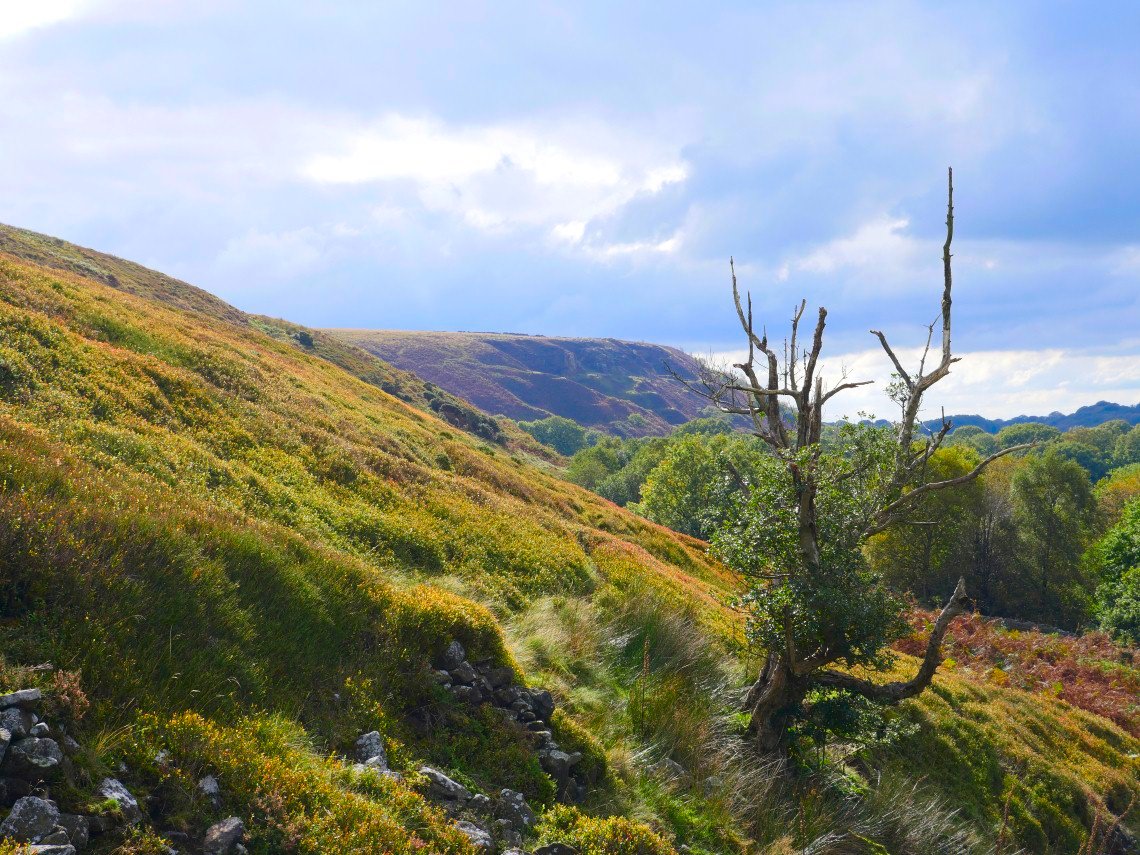 Nearing White Coppice and Stronstrey Bank comes into view.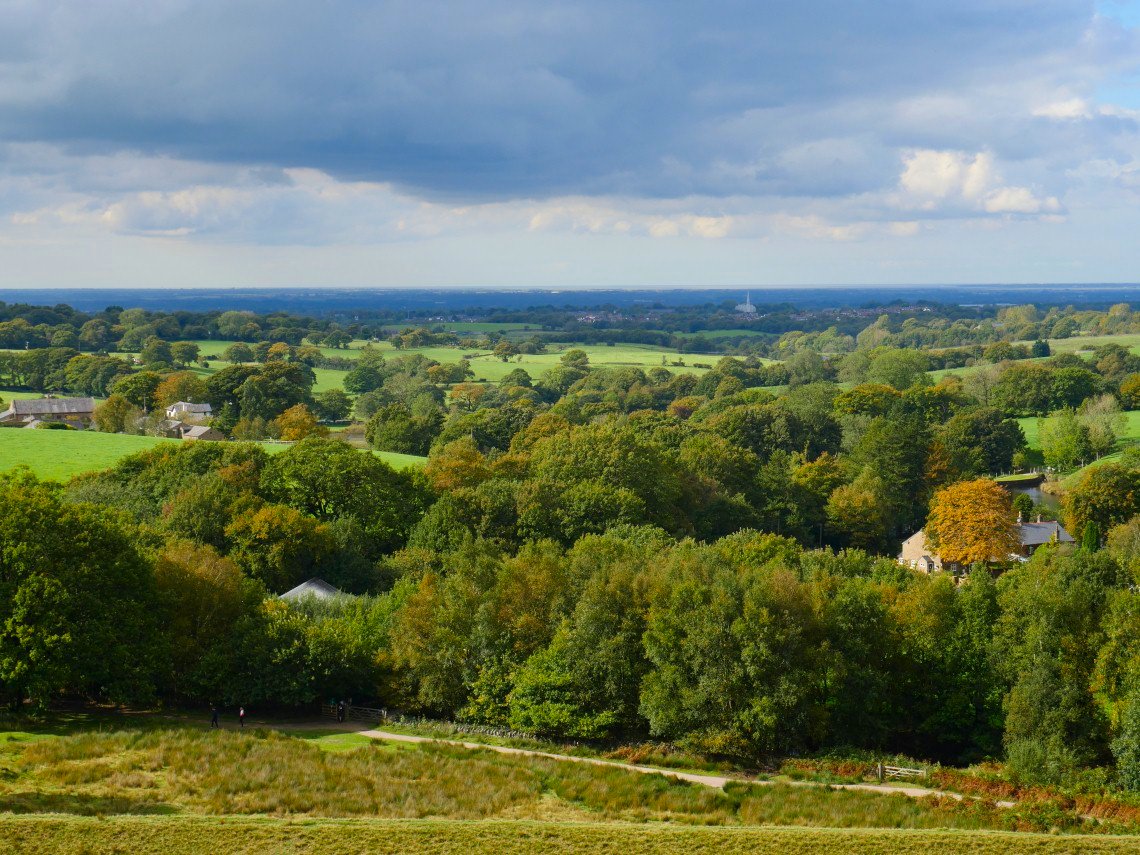 We didn't drop down to the cricket field ( the top of the pavilion can just be seen on the left ) The white building in the distance is the Mormon temple near Chorley.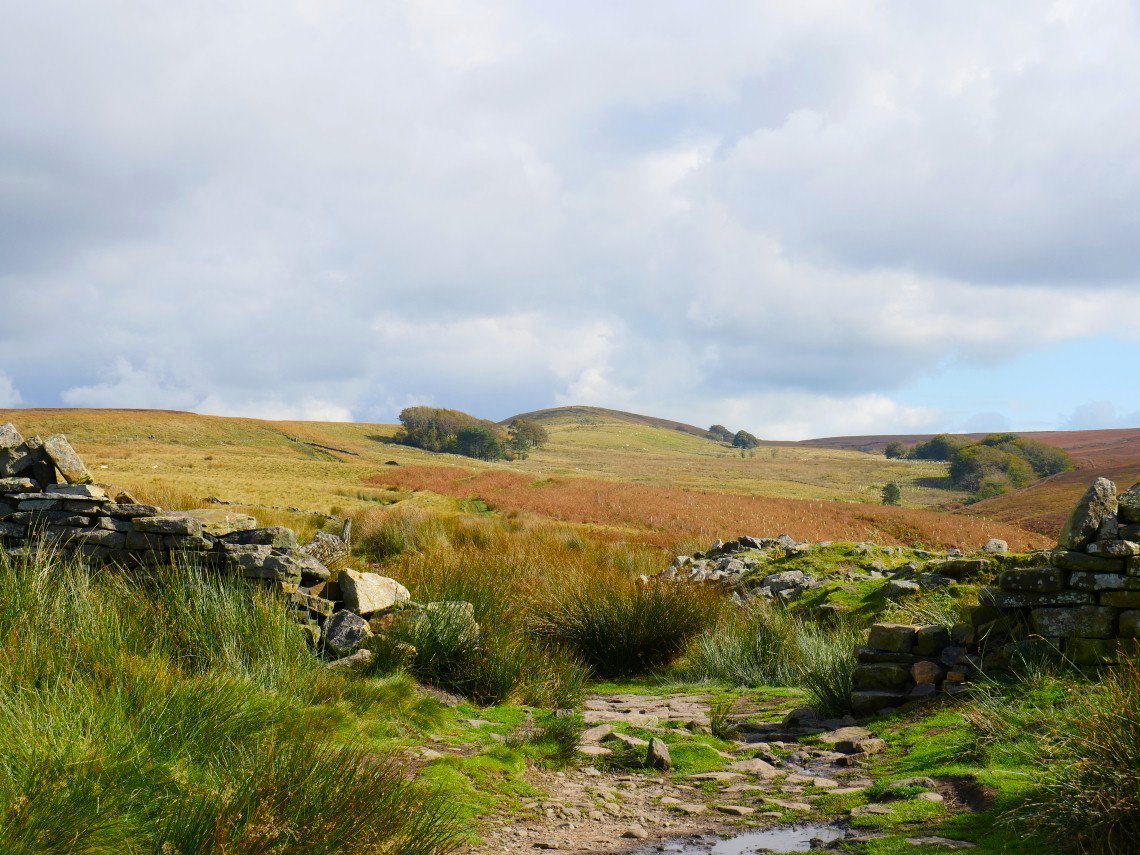 Heading up towards the trees around Drinkwaters, another ruined farm Great Hill beyond that. Sue remarked that if it wasn't for the colour of the bracken i you'd think it was a summer day which of course jinxed us as within ten minutes it started to rain.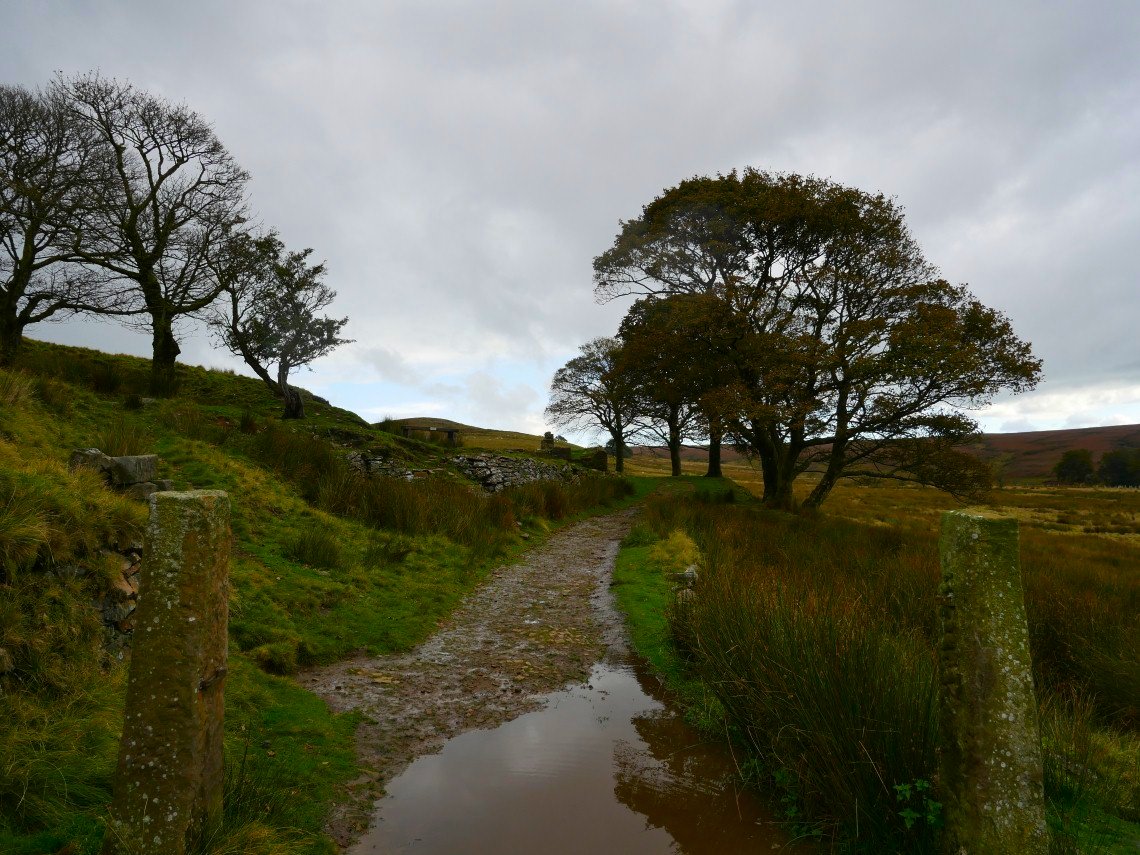 We took shelter under the trees at Drinkwaters for the ten minutes it took the rain to pass.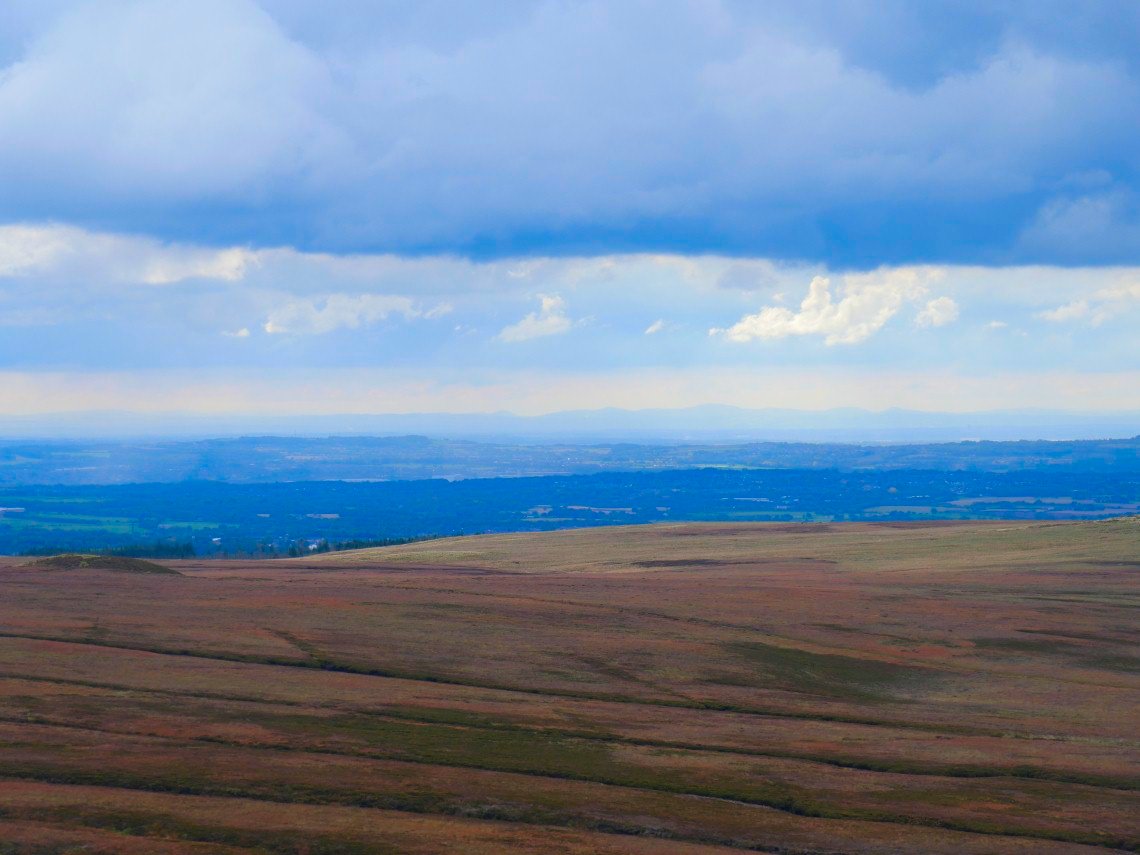 All clear again now with the mountains of Snowdonia visible away to the south.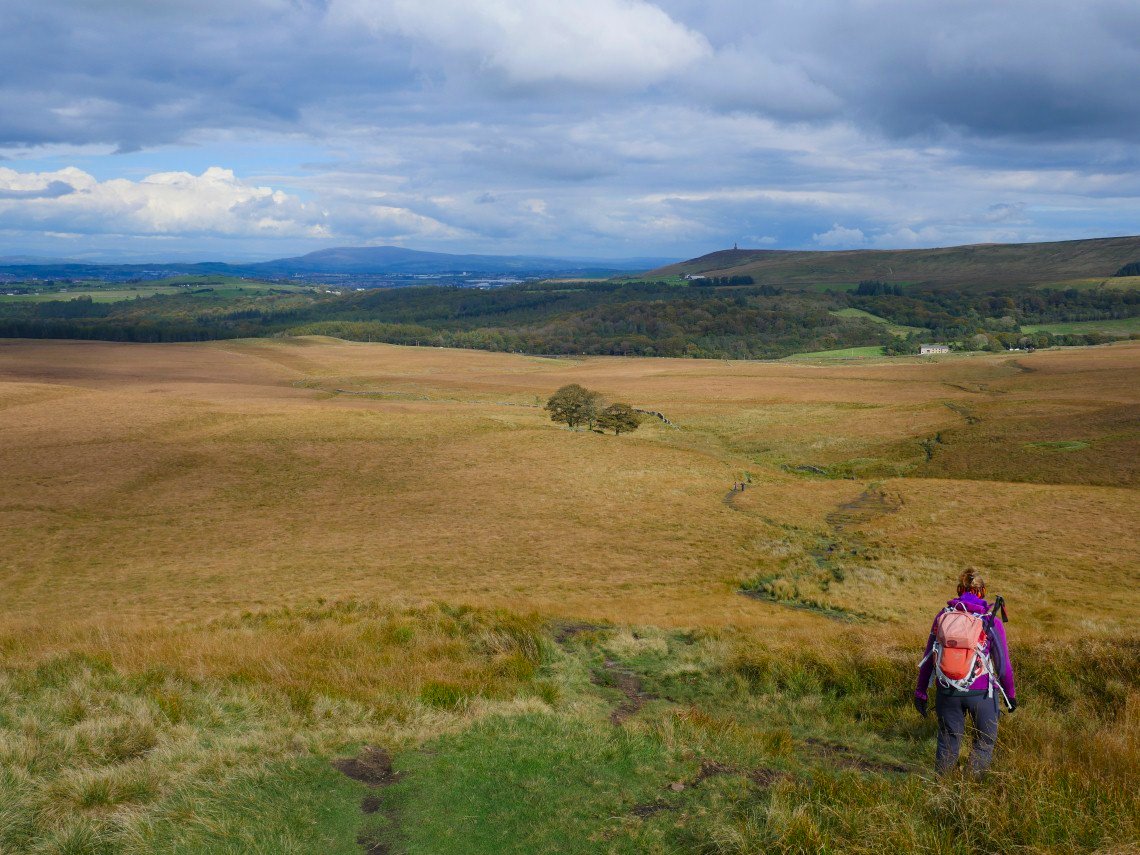 And it's cleared up over to the north east as well. Pendle Hill is very clear. This is where we varied our route. Normally we head for the house in the distance but today we headed to the left past yet another ruined homestead named Pimms which in theory should save us a bit of ascent then re- ascent in the plantation in the distance.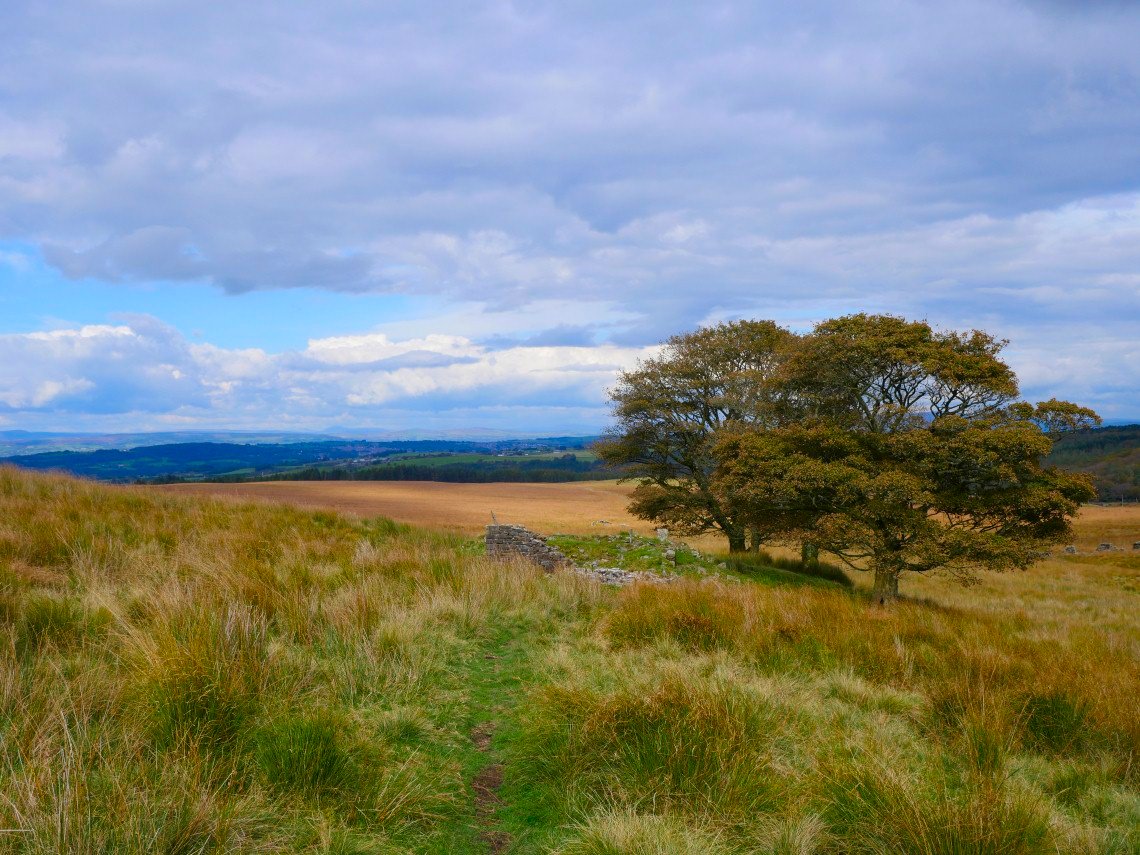 At Pimms now and Ingleborough and Whernside can be just be made out.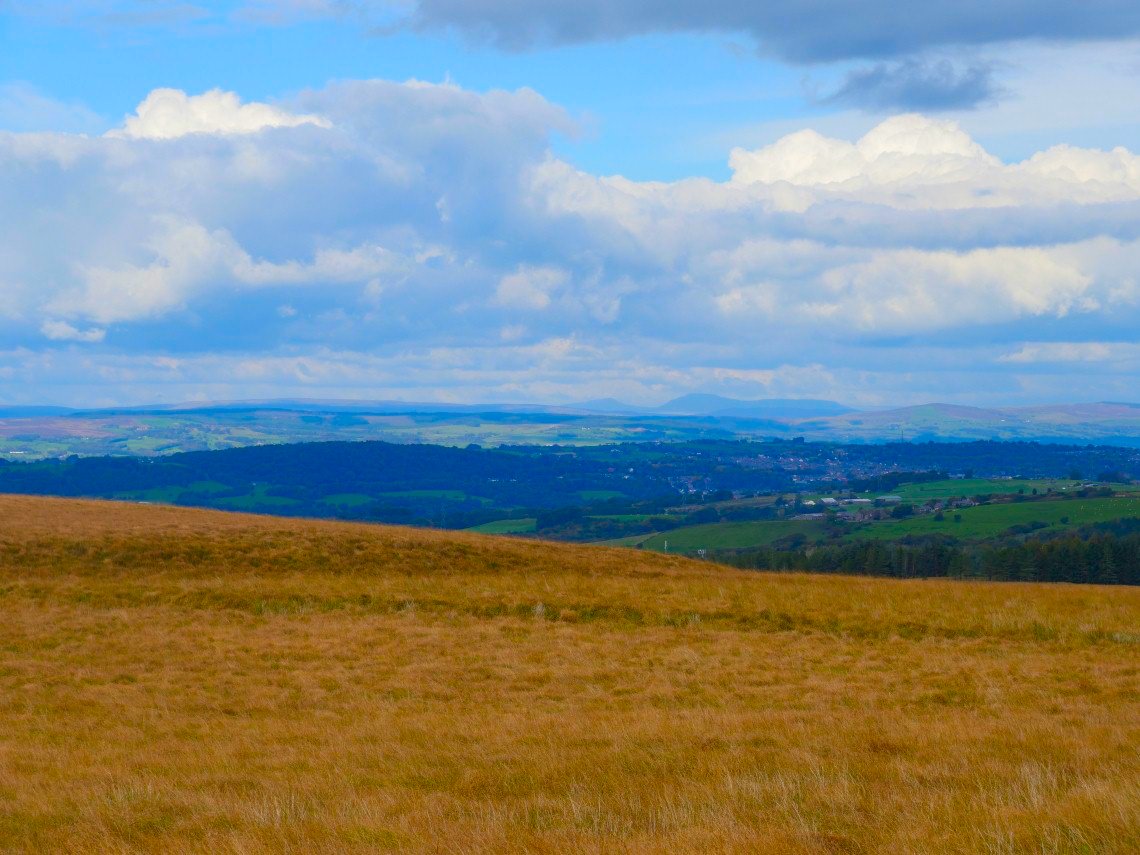 A bit clearer with full zoom.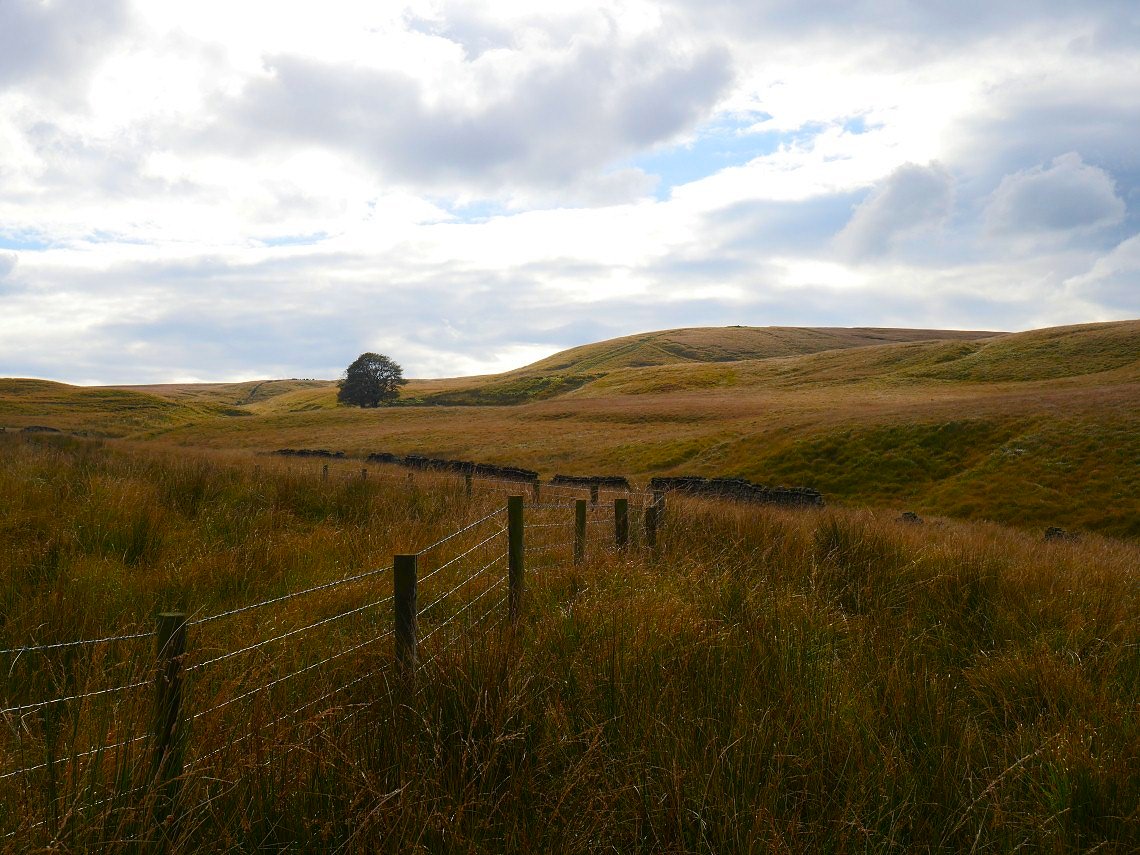 Looking back to Pimms and Great Hill.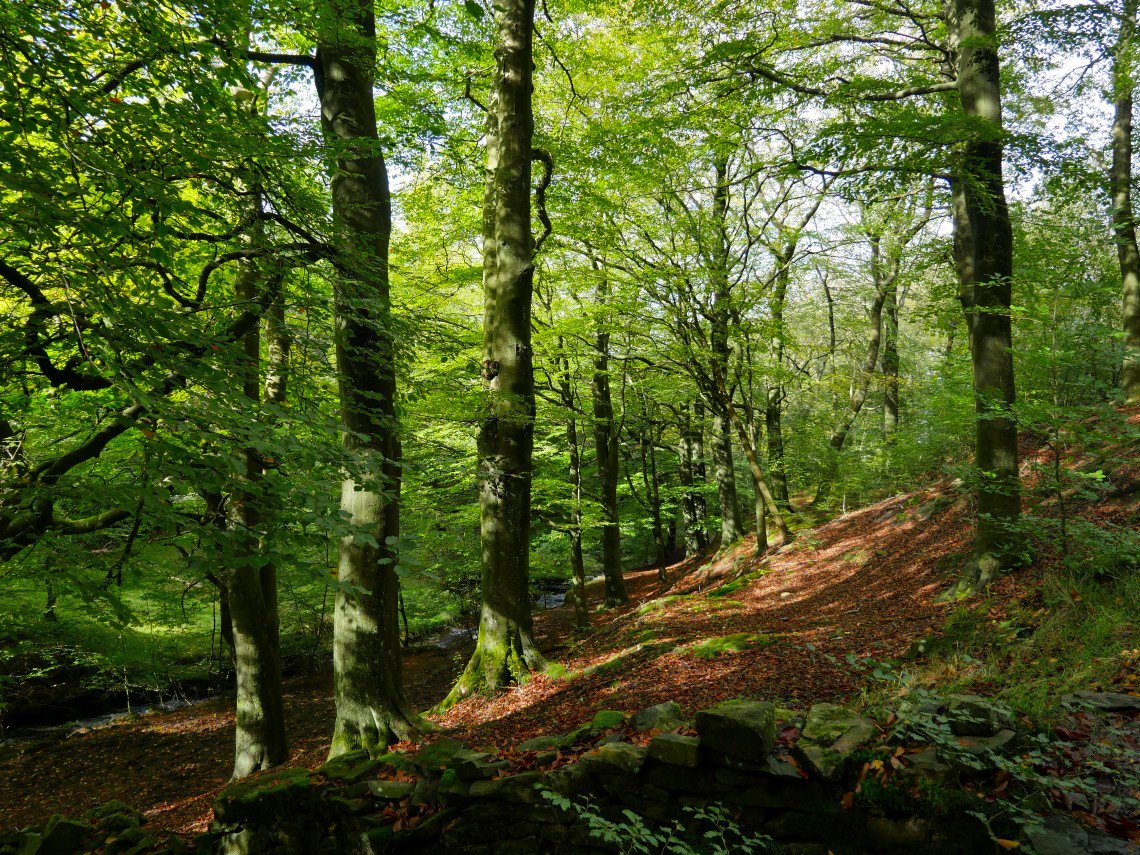 After crossing the A575 we followed a path into the trees which unfortunately we soon lost and then had a frustrating tramp, uphill and down in the trees until we reached a path we recognised. So much for saving any ascent :-)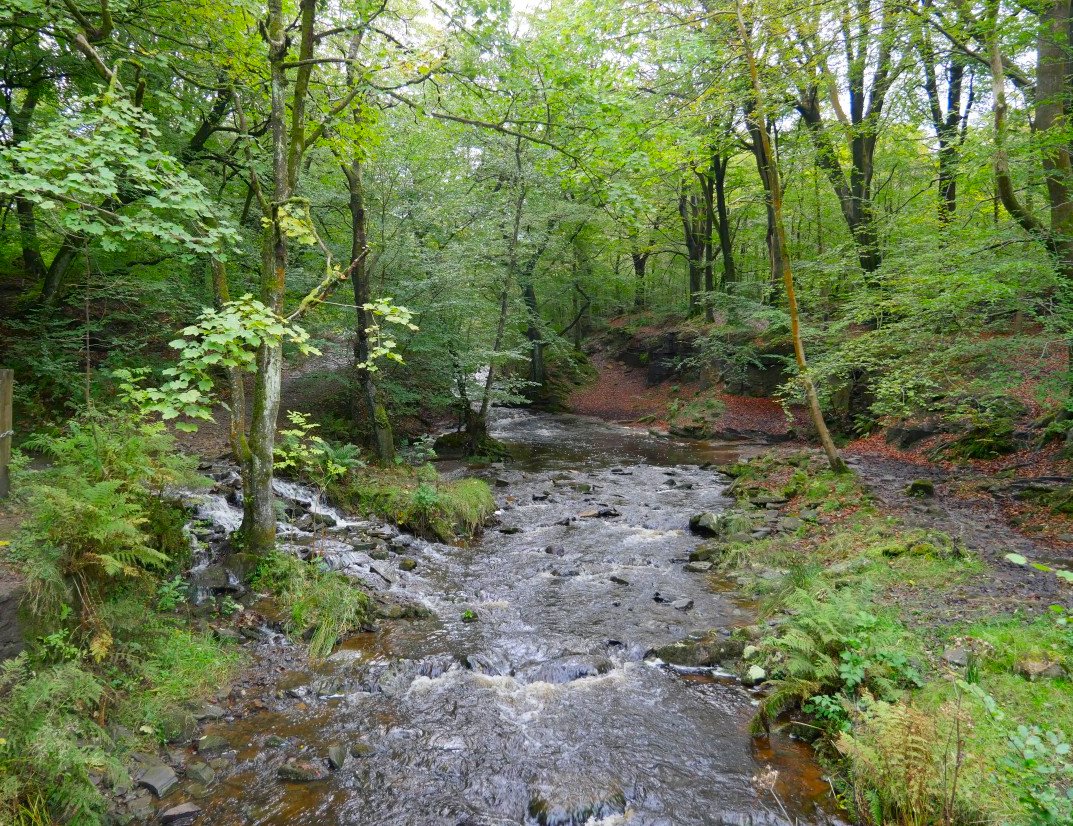 The River Roddlesworth from near the end of our walk. ( we spoke to a local lady out walking her dog who explained that the path we couldn't find is often flooded after rain so would probably have been underwater, which made us feel a bit better )