WWW.KARLSWALKS.CO.UK
PICTURES AND TRIP REPORTS FROM MY WALKS IN THE ENGLISH LAKE DISTRICT
---
Stone Arthur and Alcock tarn
24th January 2016
Route. A591 - Mill Bridge - Tongue Gill - Brackenwife Knotts - Stone Arthur - below Great Rigg - Heron Pike - Alcock Tarn - A591
(about 5.5 miles 2200 ft ascent
Another ride up to the lay-by on the A591 just outside Grasmere to climb little Stone Arthur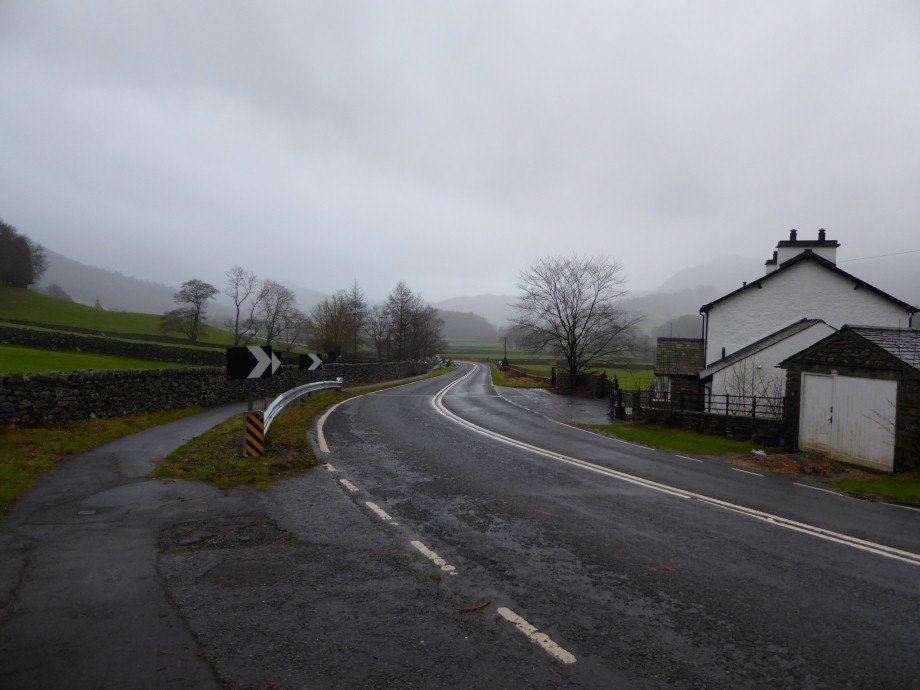 Last weeks snow lasted till about Wednesday and we are now back to the dreary wet weather that has been the norm for early 2016 ( compare this pic with the one took from the same place last Sunday )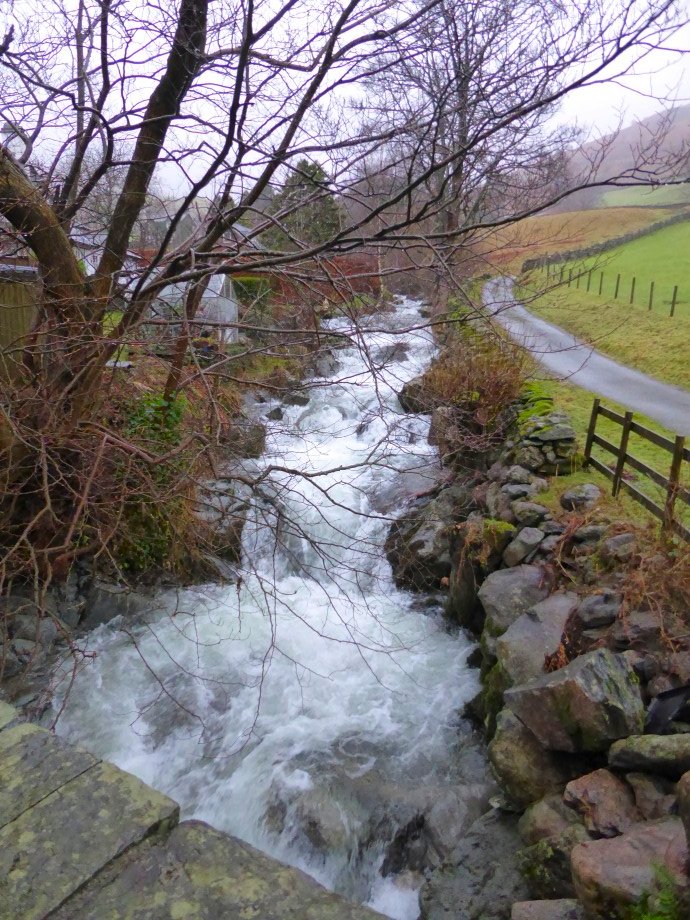 Tongue gill from Mill Bridge.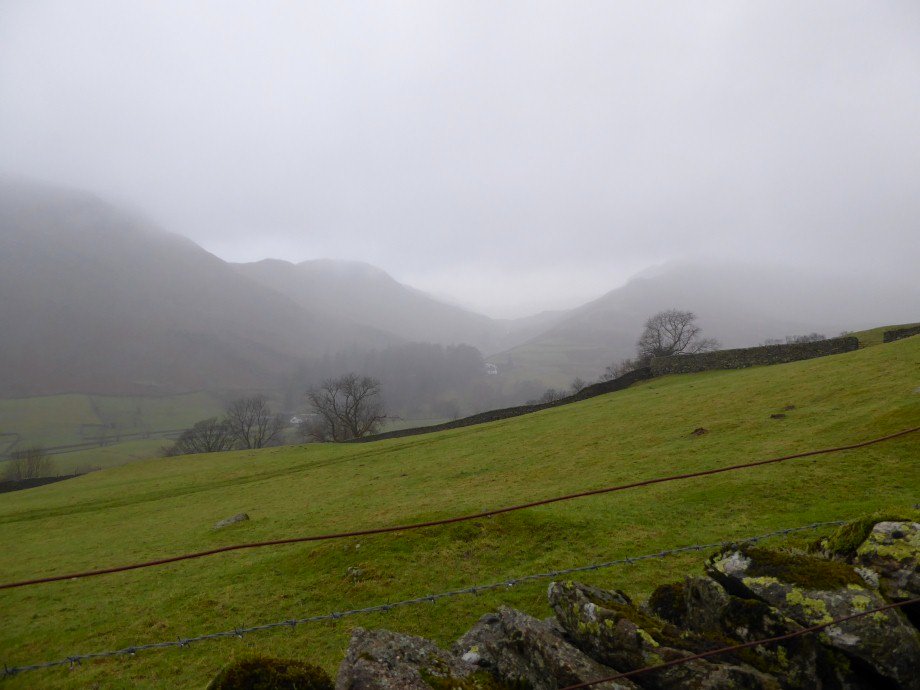 Sue had spotted an alternative route in the Wainwright guide so we followed the path towards Grisedale. This is looking north to Steel Fell.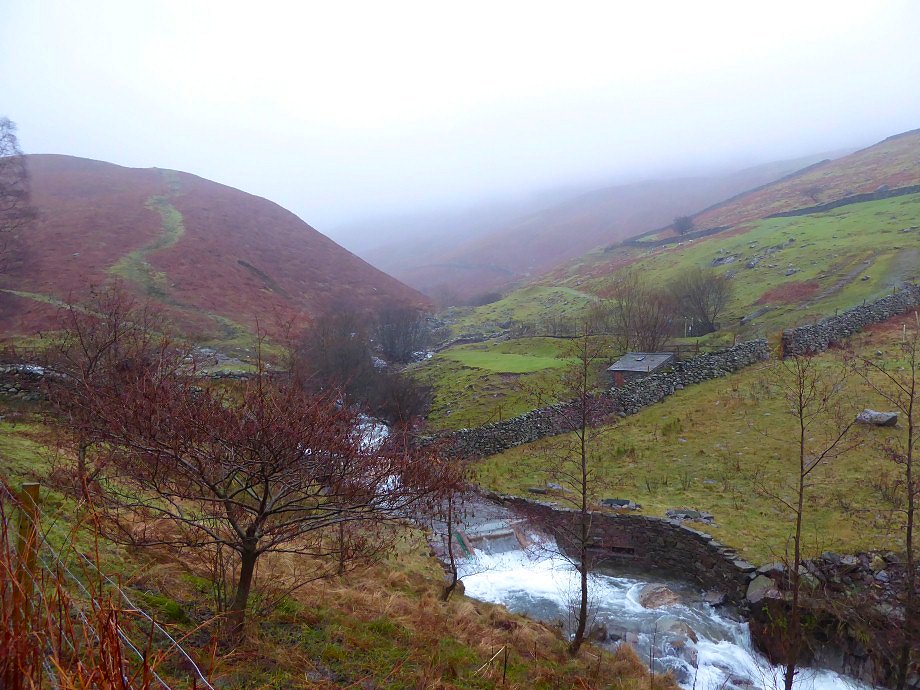 Last weeks route, Great Tongue ahead.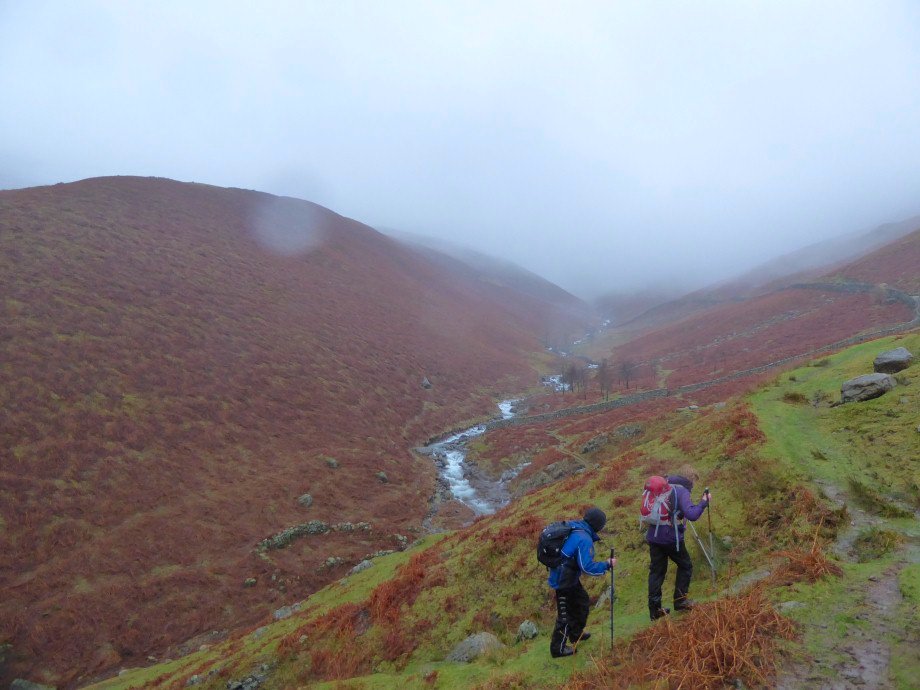 After crossing Tongue Gill we left the main path and followed a smaller path up the hill.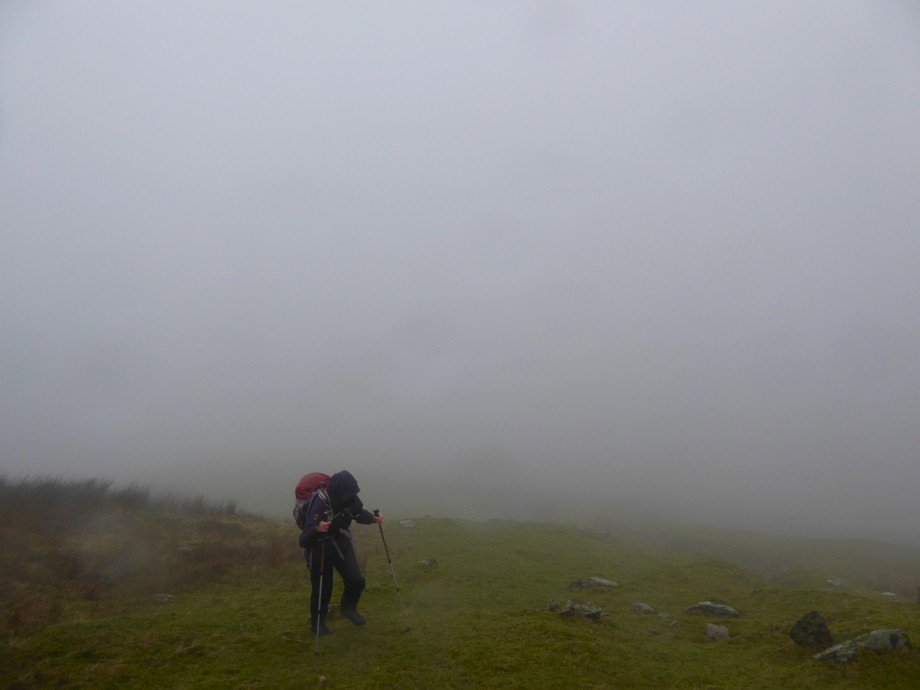 We were soon in the clouds which was a shame as I bet the views from the climb to Brackenwife Knotts would be extensive on a nice day.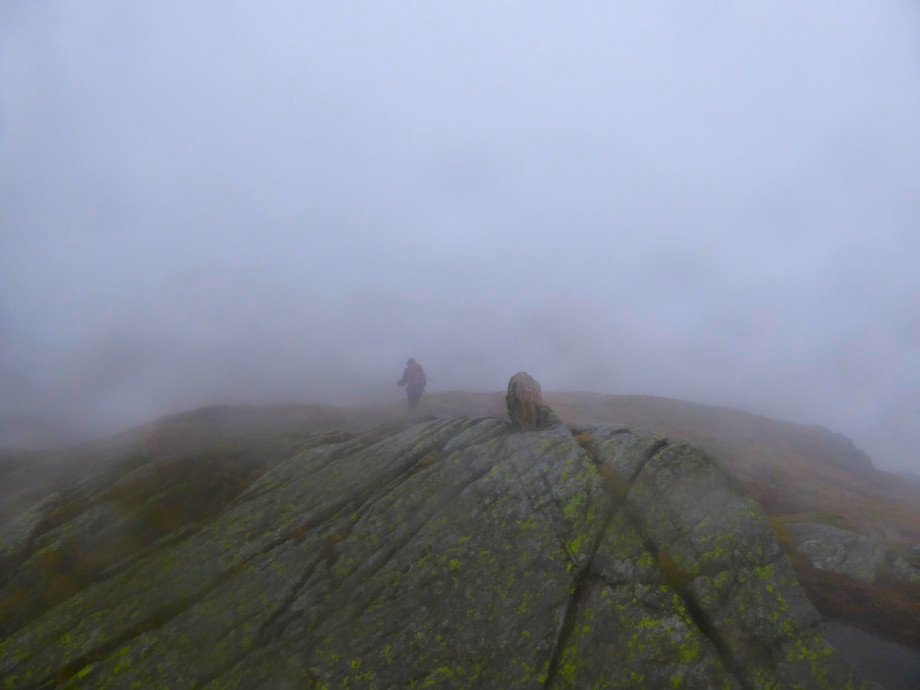 Stone Arthur in the mist.
I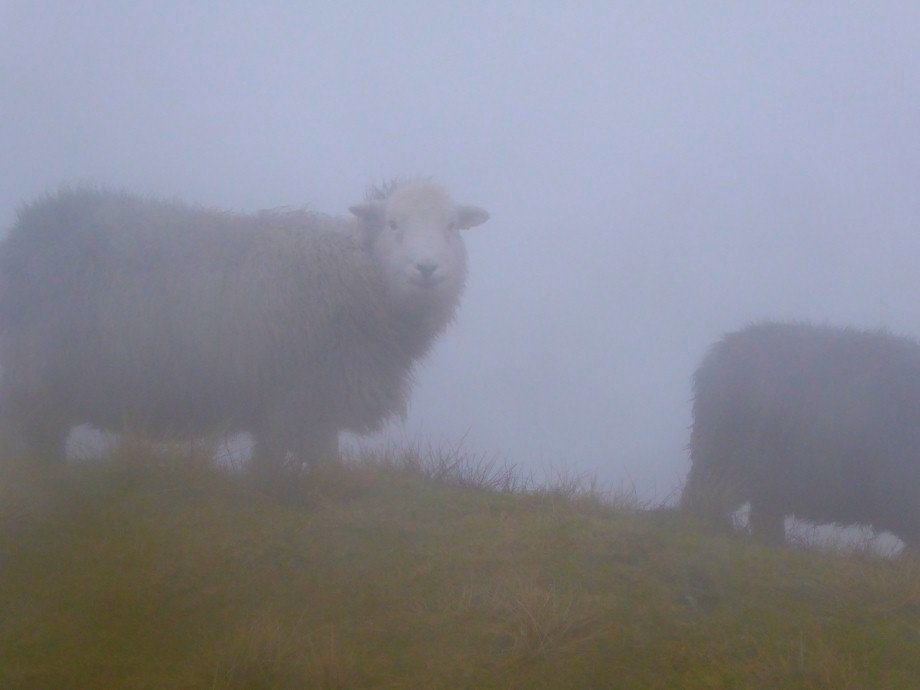 The sheep seem happier with the lack of snow though.
We headed up the clear path from Stone Arthur untill we met the Fairfield Horseshoe path where we turned down hill, climbed over Heron Pike then turned right and crossed the fell to Alcock Tarn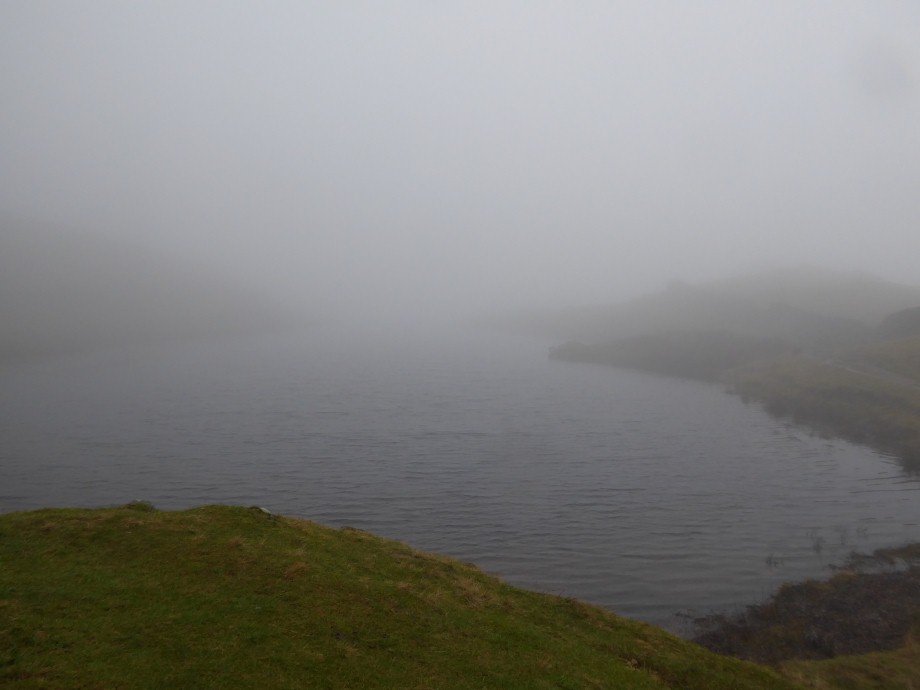 As it had stopped raining now we had a nice break by the tarn.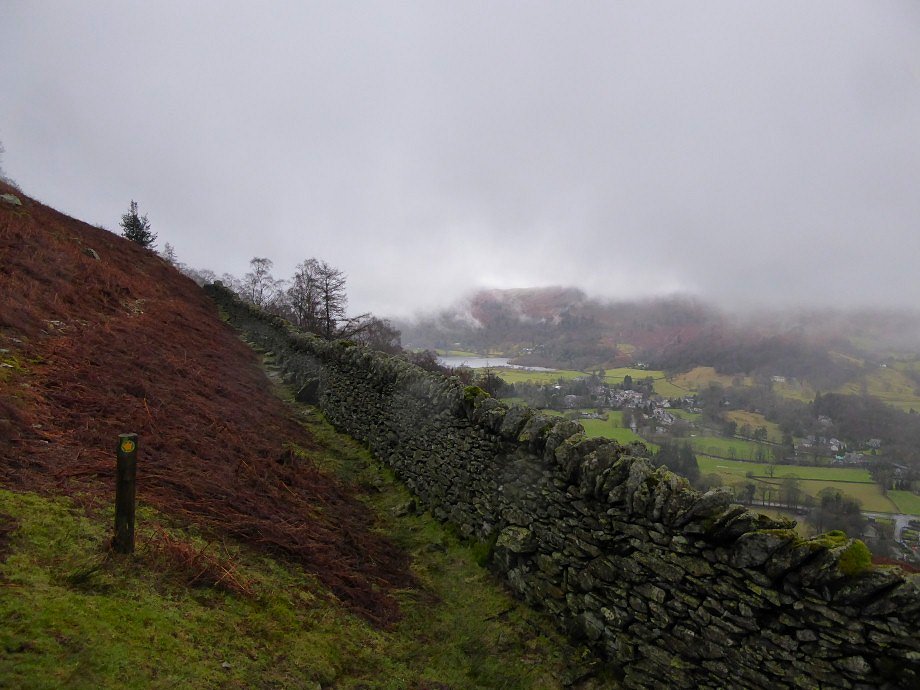 Coming down the path we met a chap who told us that the bridge over the stream had been washed away so people were now using the Aqueduct to cross the stream.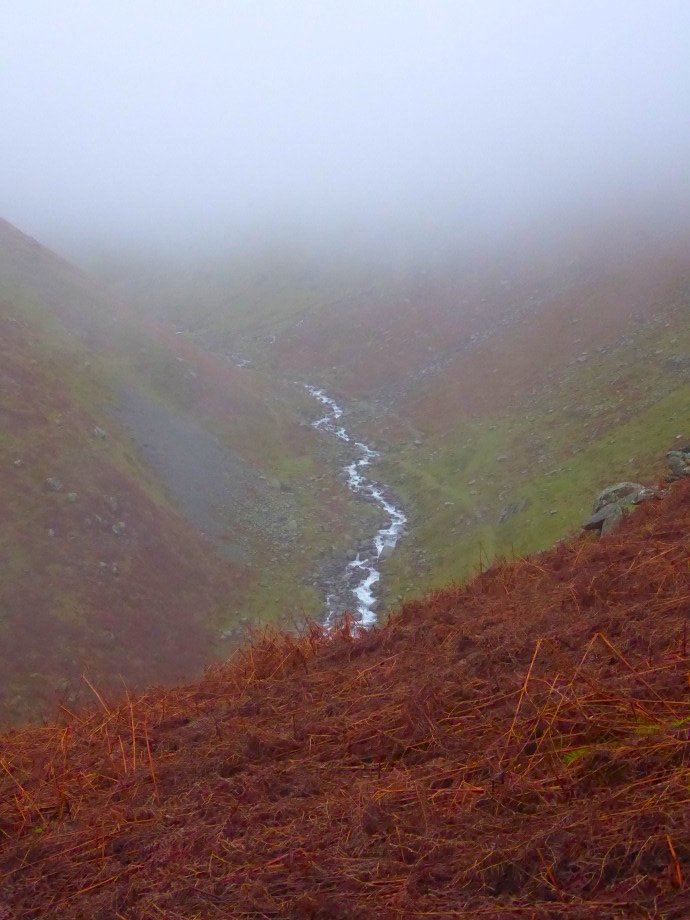 Looking to Greenhead Gill.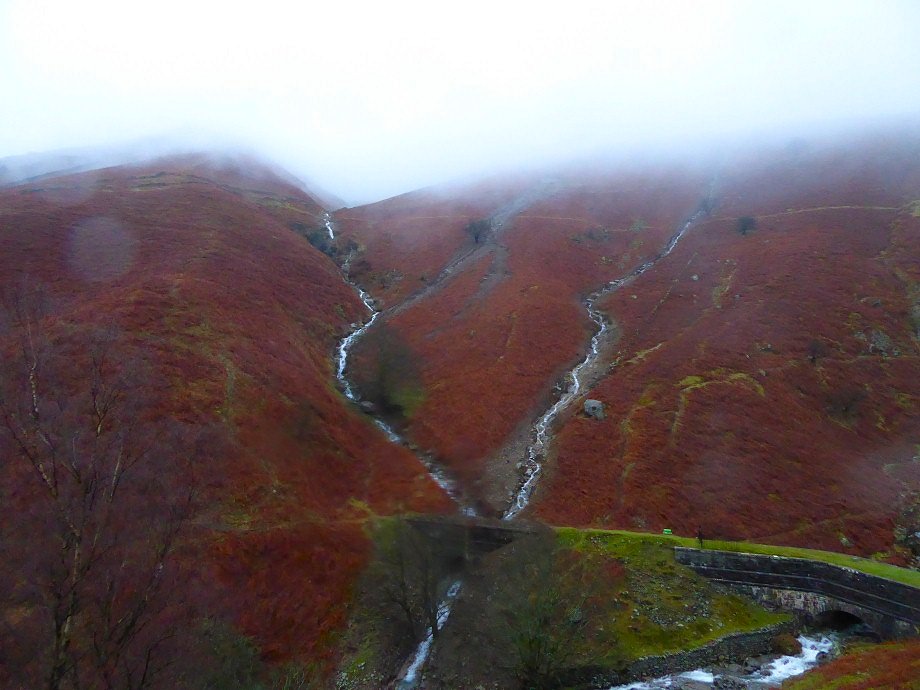 Still plenty of water coming from the fells The aqueduct is on the right.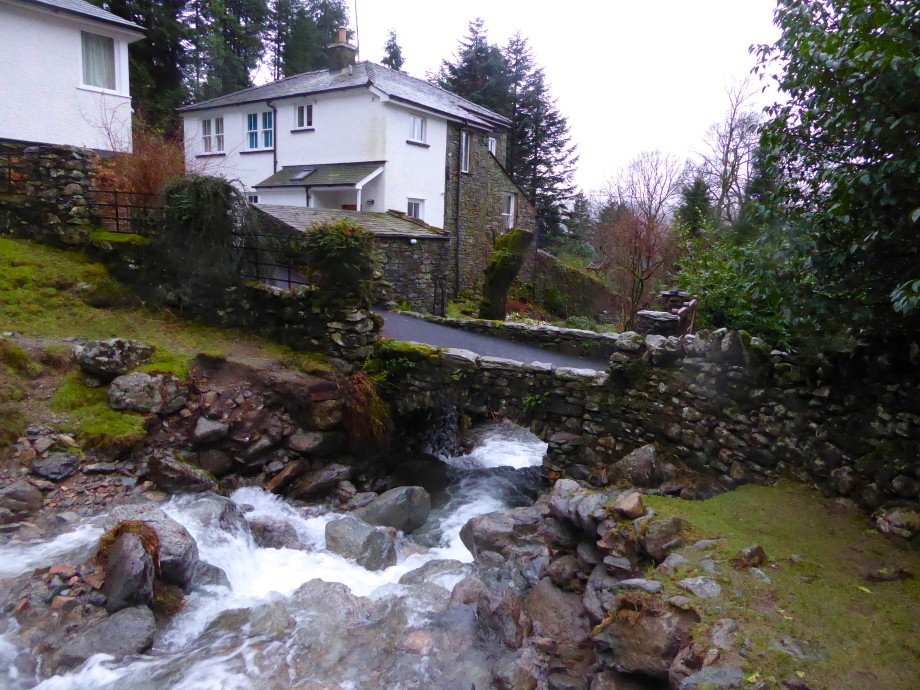 The place where the bridge should be.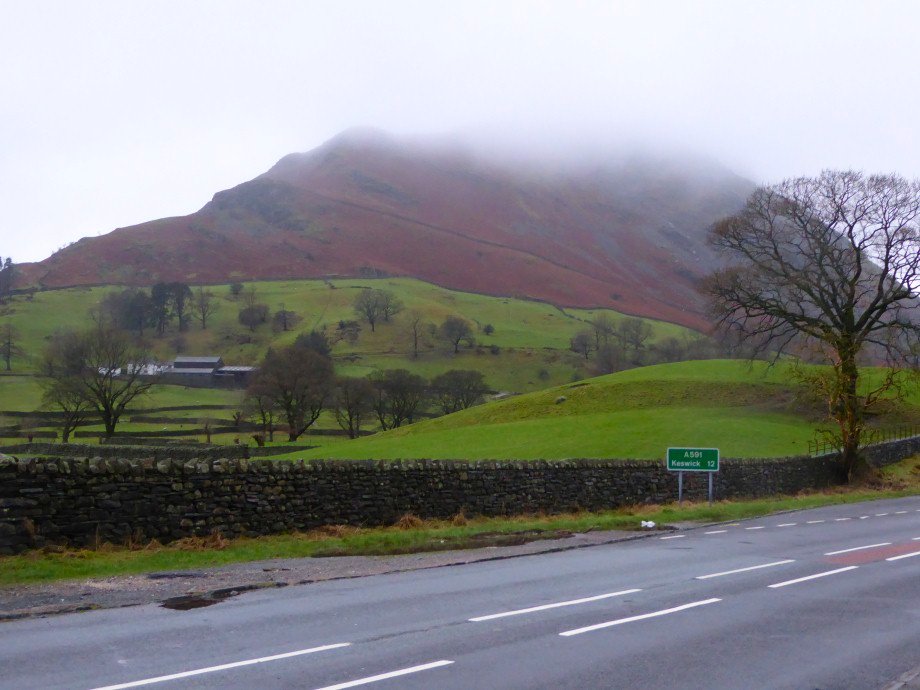 Helm Crag from the A591