WWW.KARLSWALKS.CO.UK
PICTURES AND TRIP REPORTS FROM MY WALKS IN THE ENGLISH LAKE DISTRICT
---
Eagle Crag, Sergeant's Crag and Thunacar Knott
14th February 2016
Route. Stonethwaite - Eagle Crag - Sergeant's Crag - Slopes of High raise - Thunacar Knott - Martag Moor - Stake Pass - Langstrath - Stonethwaite
(about 11 miles 2600 ft ascent )
Any walk in Borrowdale is a good walk and a walk taking in Eagle Crag is one of my personal favourites..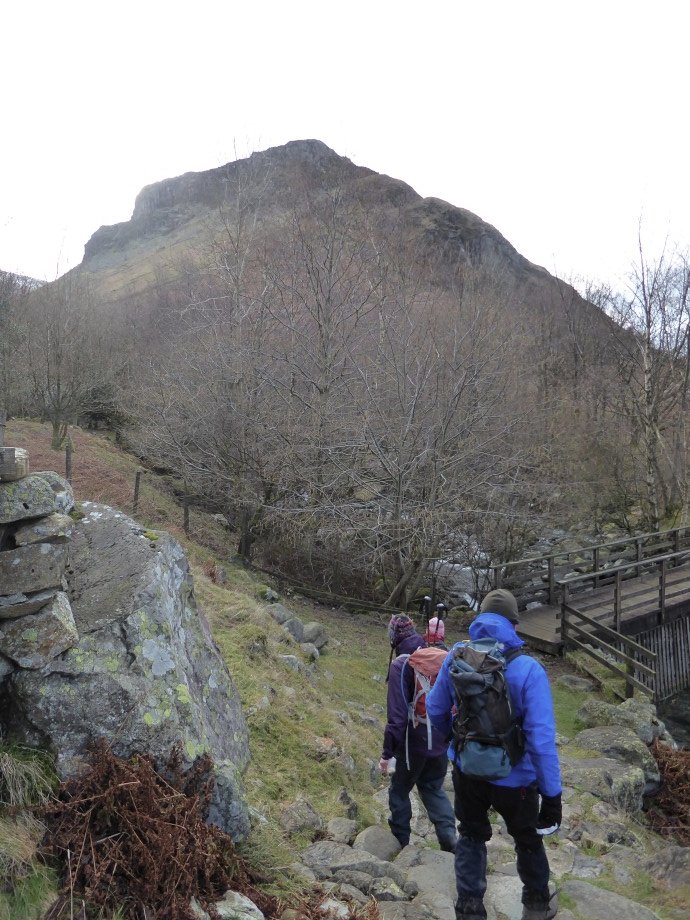 Patrick, Sue and Anne drop down to the bridge across Greenup Gill. Eagle Crag towers above.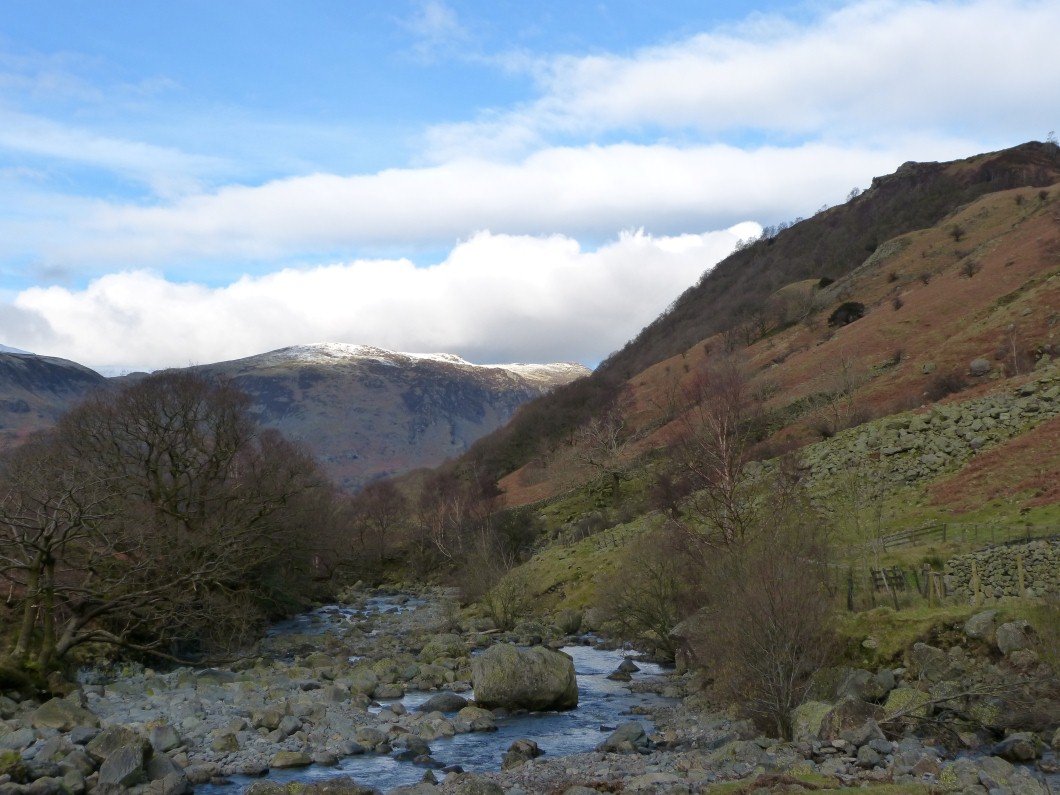 A look downstream. The High Spy / Maiden Moor ridge in the background.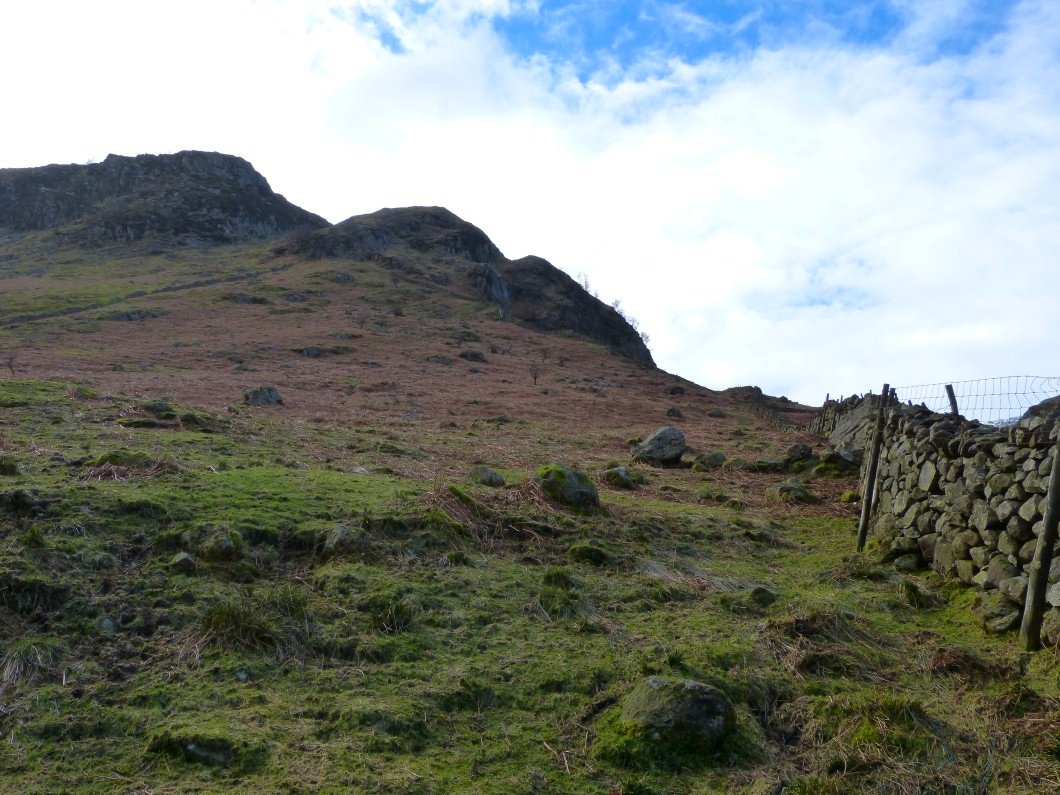 The first part of the climb to Eagle Crag is simple, steep but simple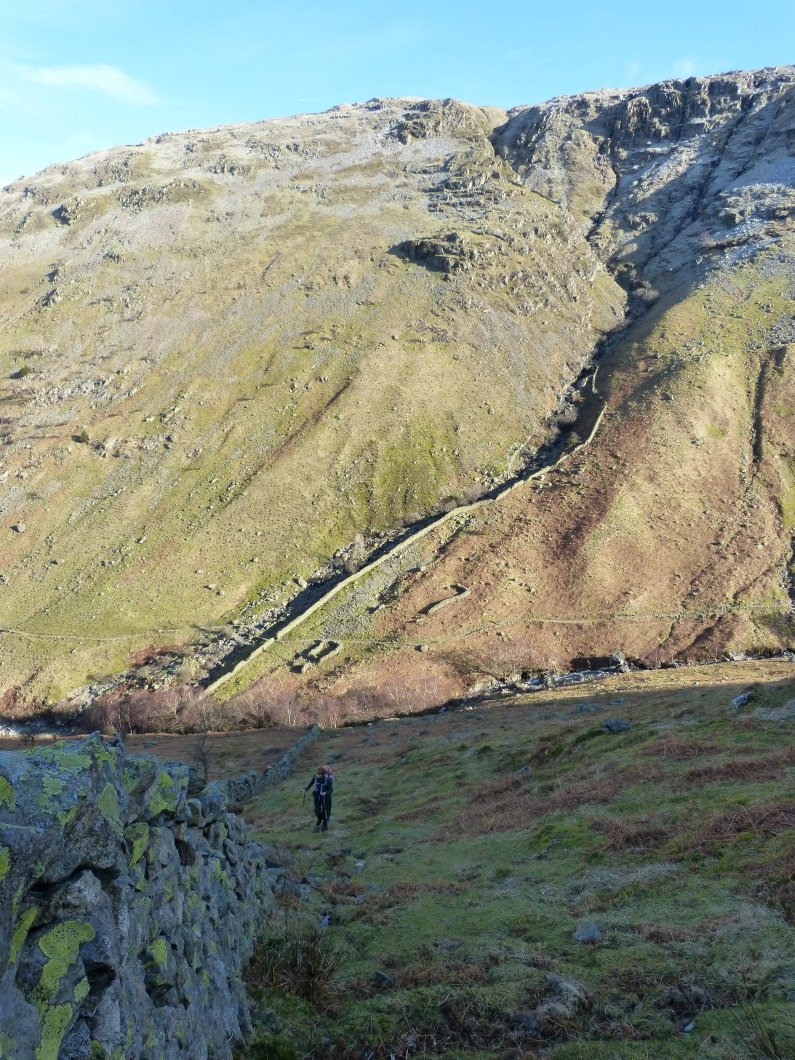 Just follow the wall.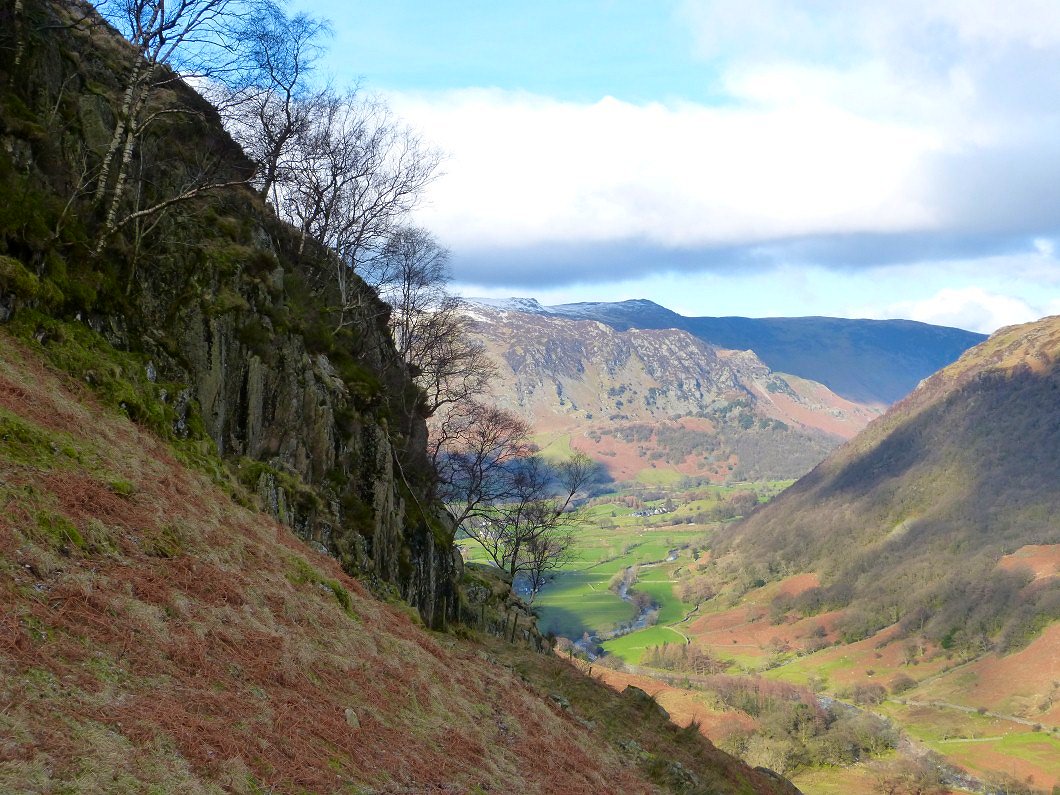 The wall is left behind where it goes over the crags of Bleak How.
Looking back from the stile at the top of the steepest part of the climb.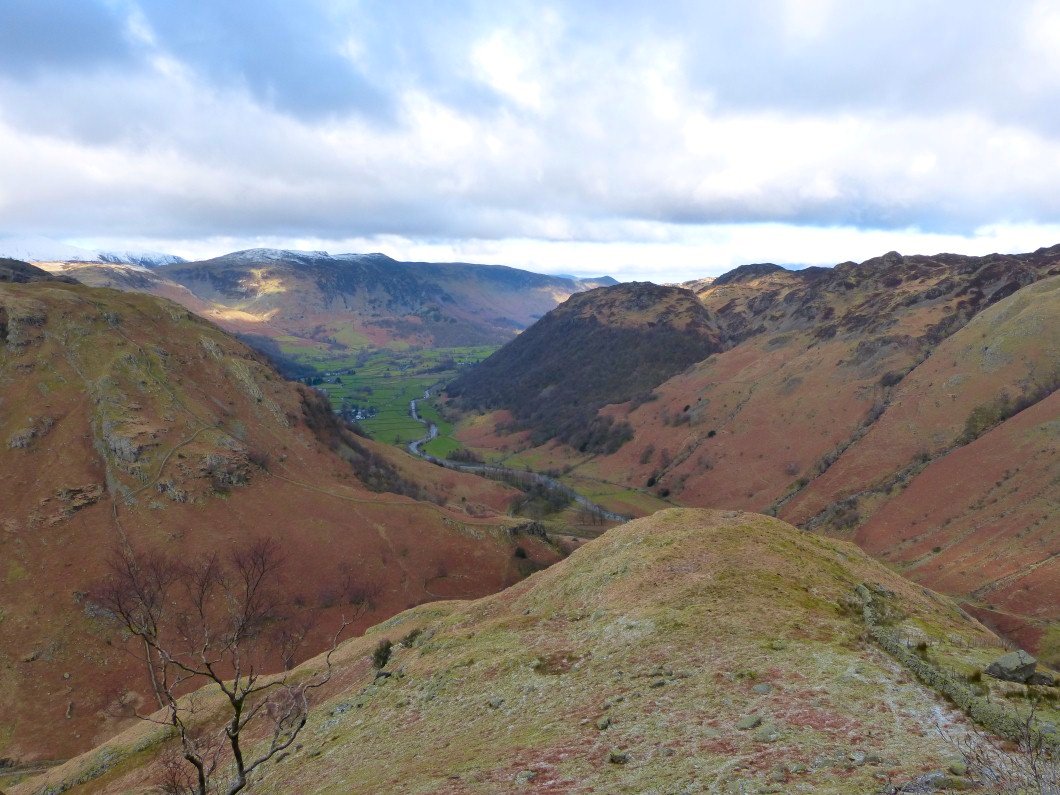 Lovely view back along the valley from just above the stile.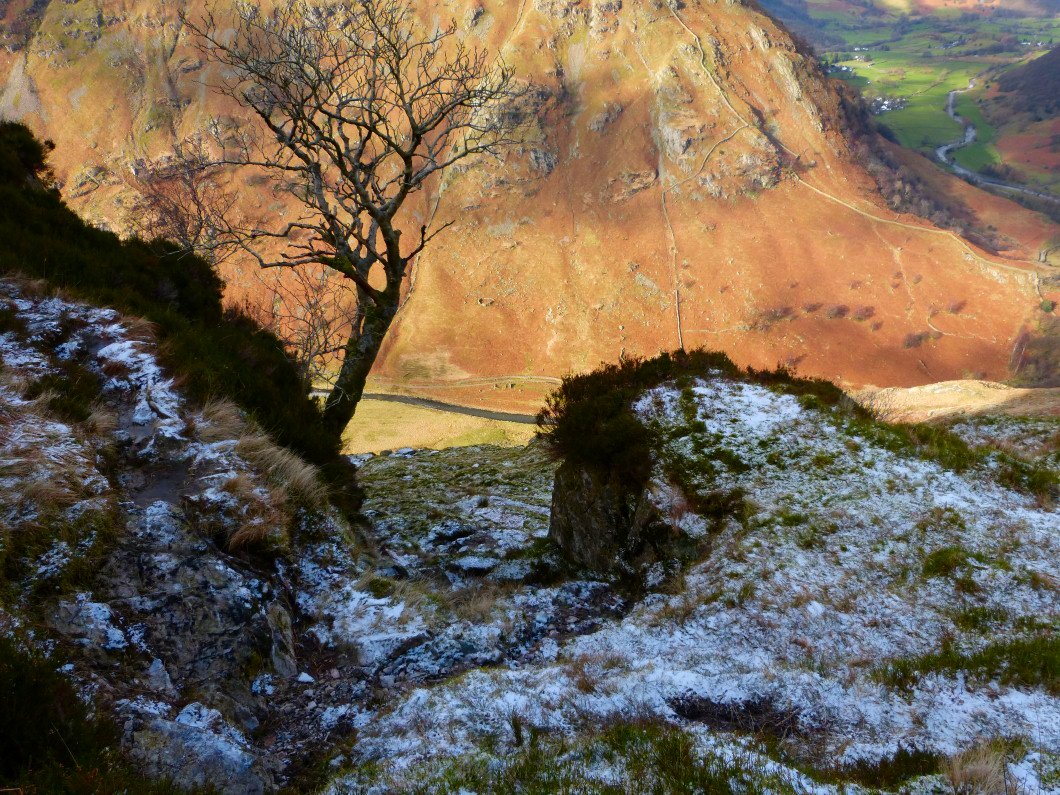 The gully which is the key to climbing to the upper reaches of Eagle Crag was a little tricky today as the rocky path up was covered in ice.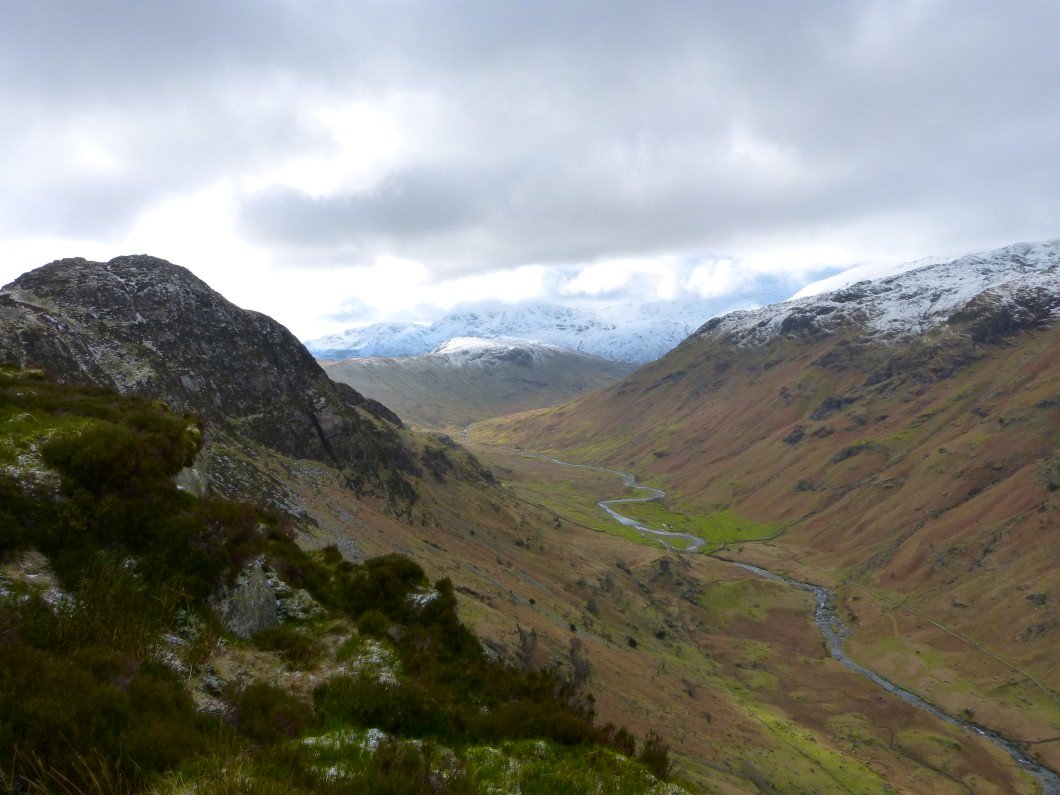 Sergeant's Crag and beautiful Langstrath..
The superb rock terraces just below the summit..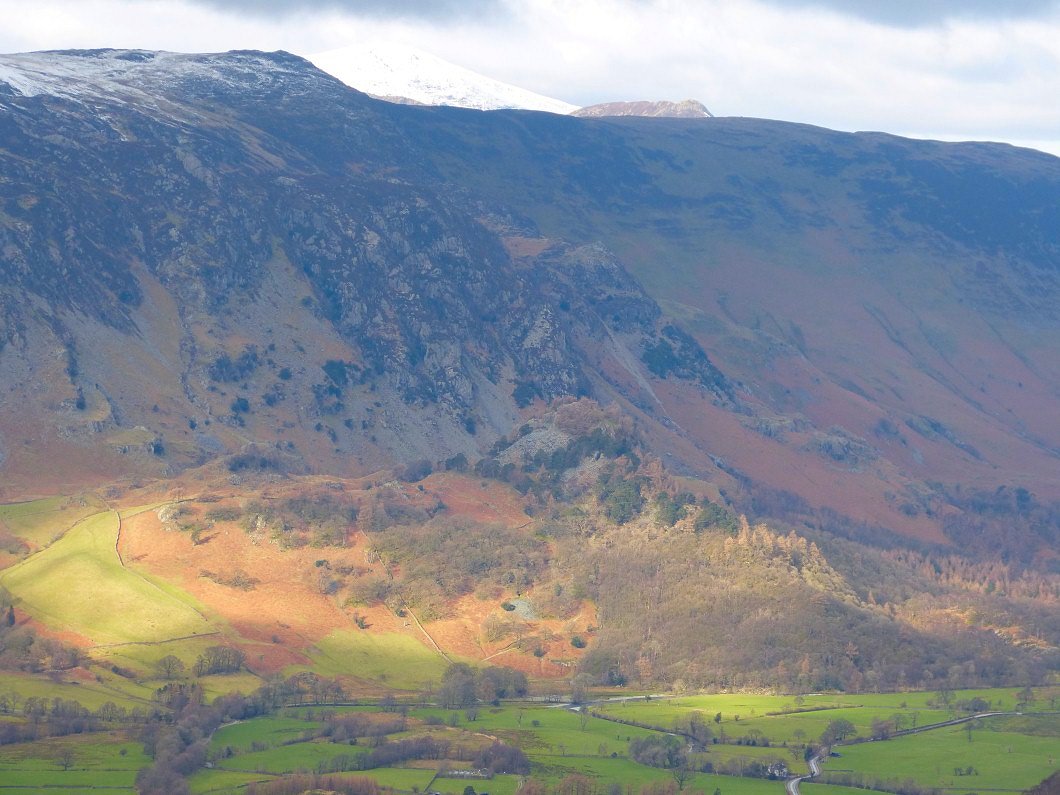 Castle Crag in the sunshine.
Skiddaw in the distance behind the fells around Watendlath.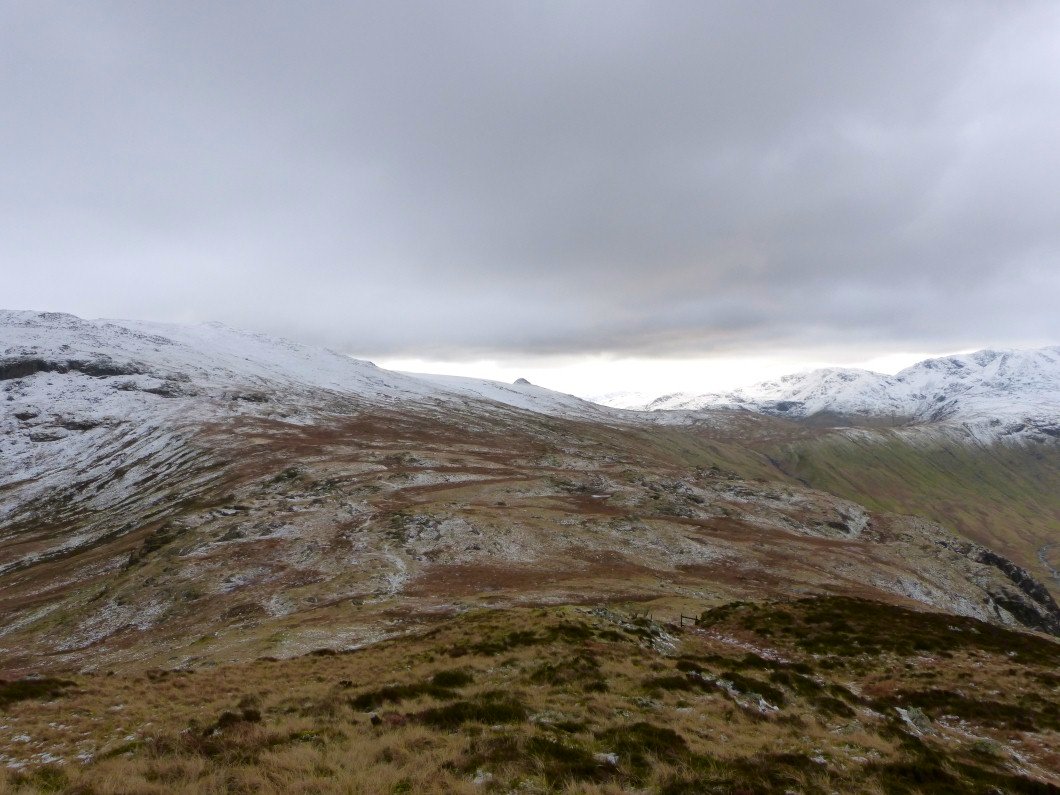 From Sergeant's Crag we headed across country in the direction of Pike of Stickle ( the little top just showing )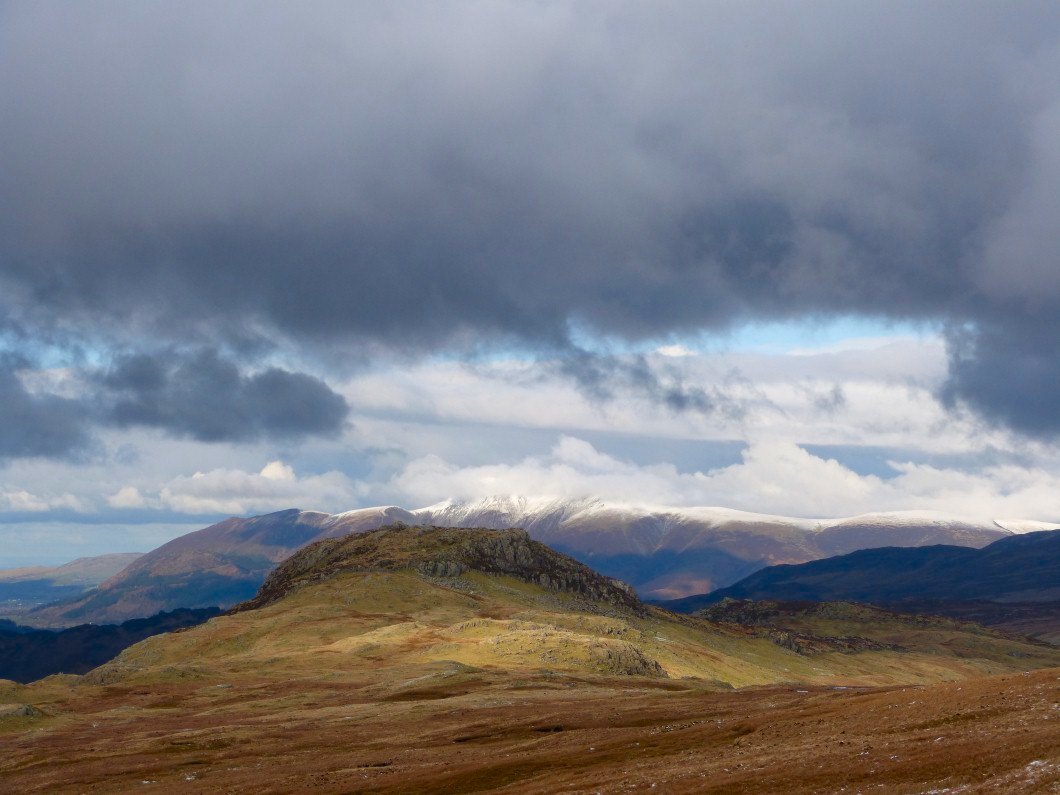 Sergeant's Crag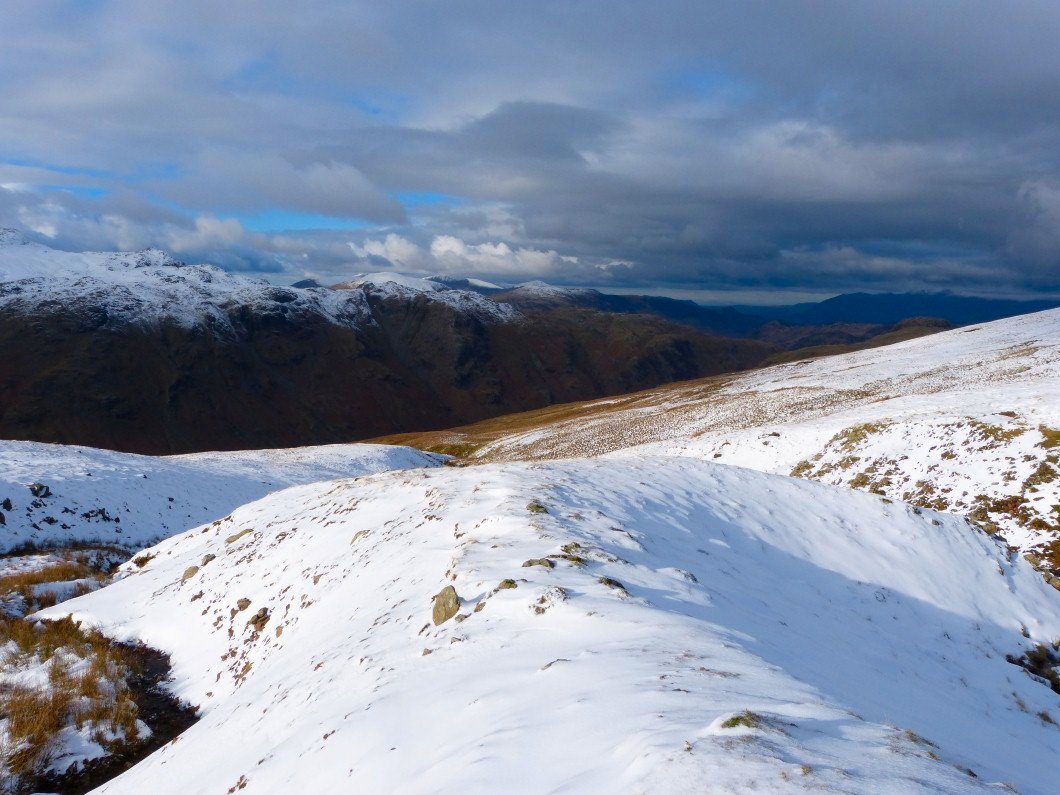 The snow became deeper as we headed up the hill to Thunacar Knott.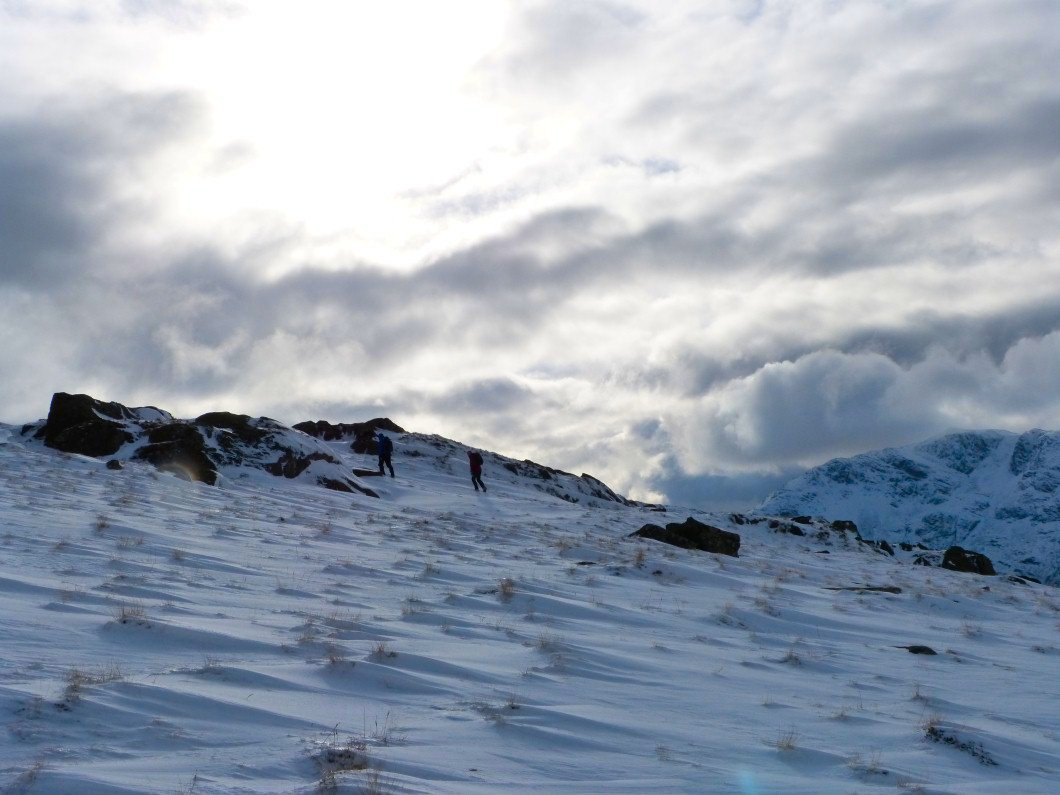 Anne and Patrick with a dramatic sky above.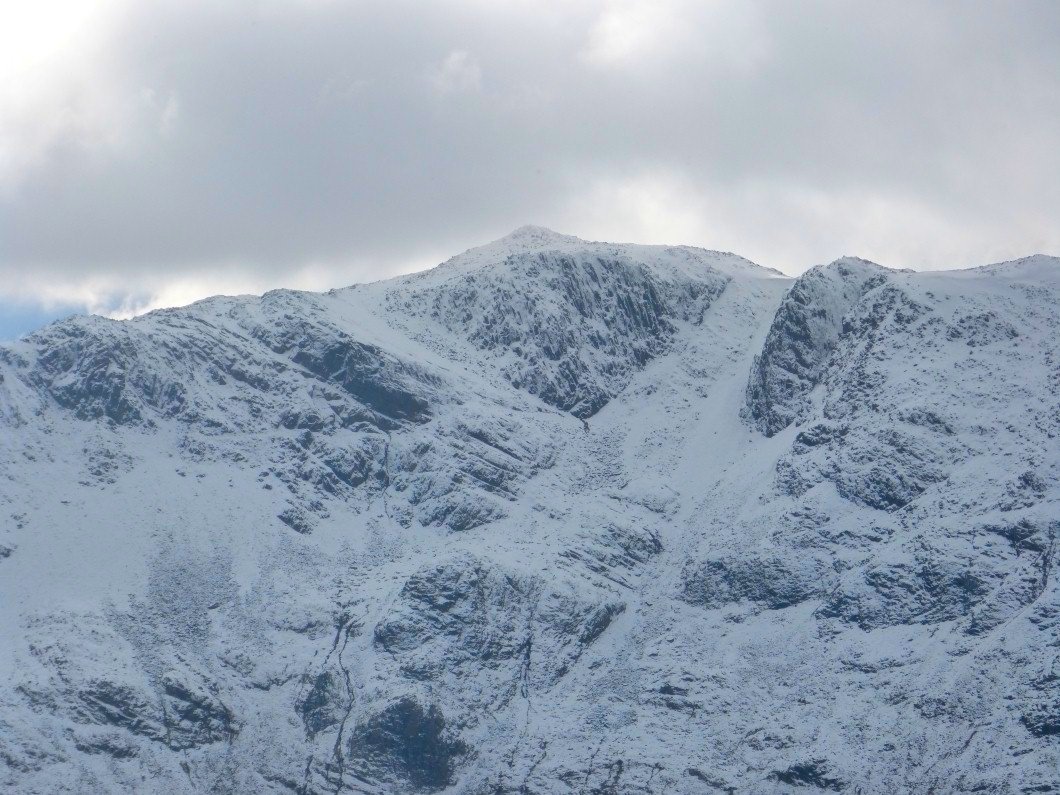 Bowfell.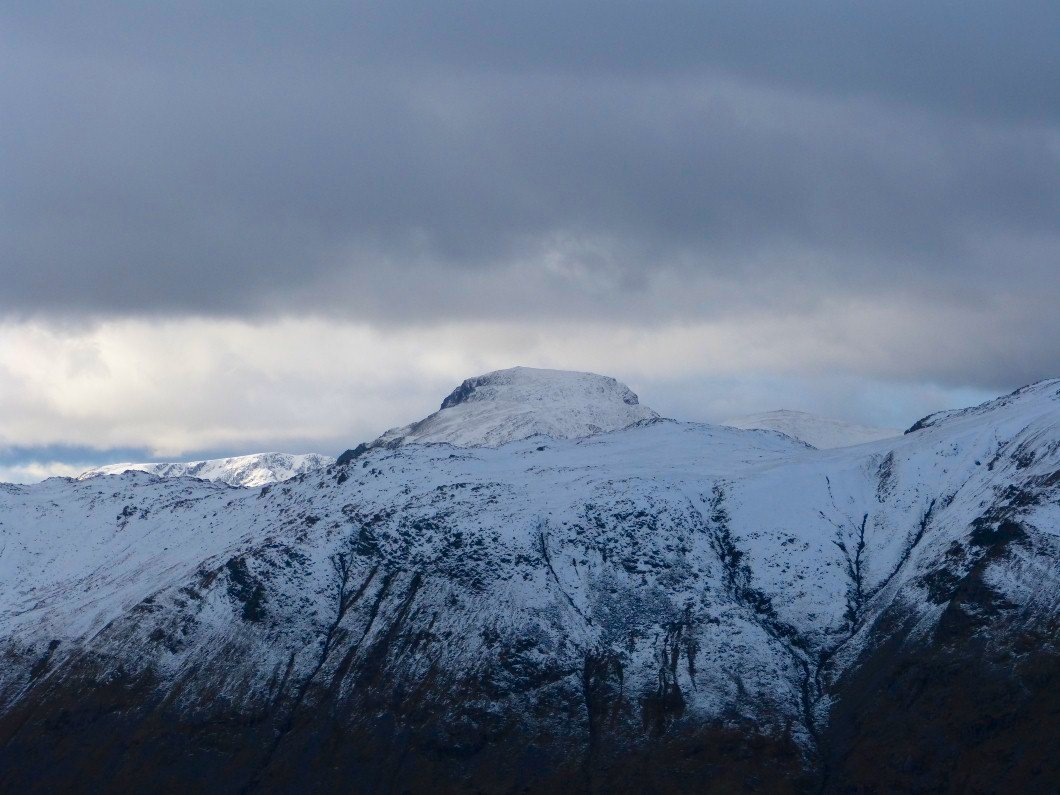 Great Gable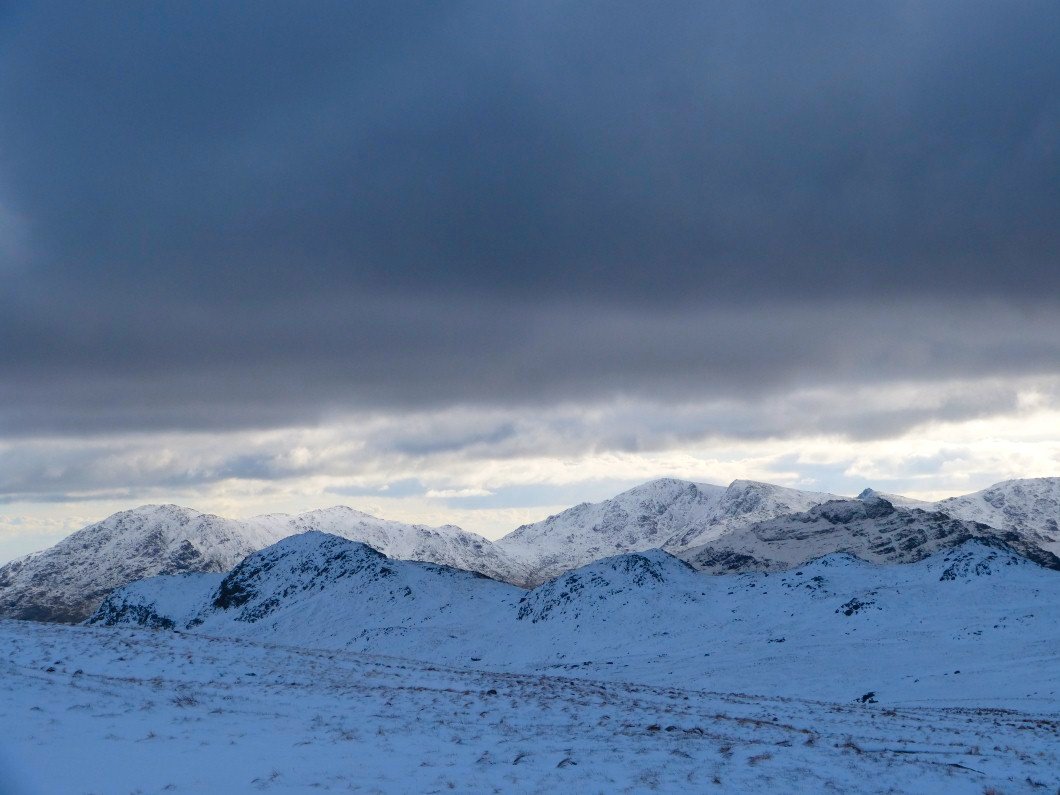 The Coniston fells beyond Loft Crag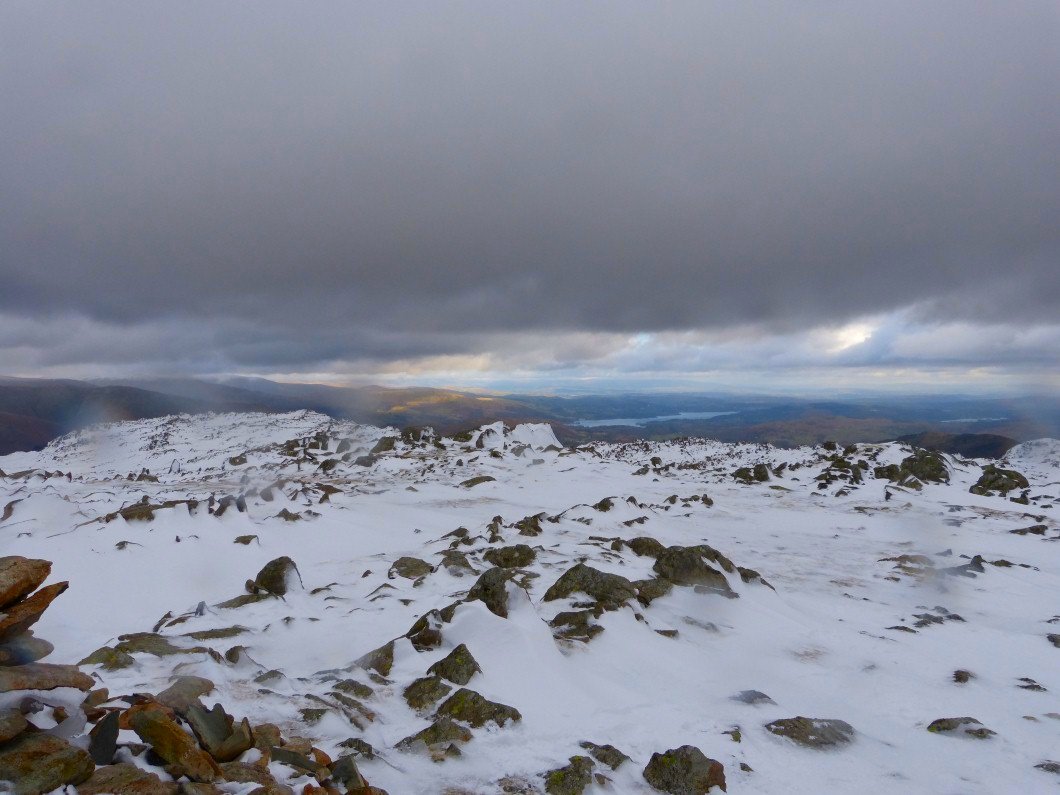 Windermere from a very icy Thunacar Knott.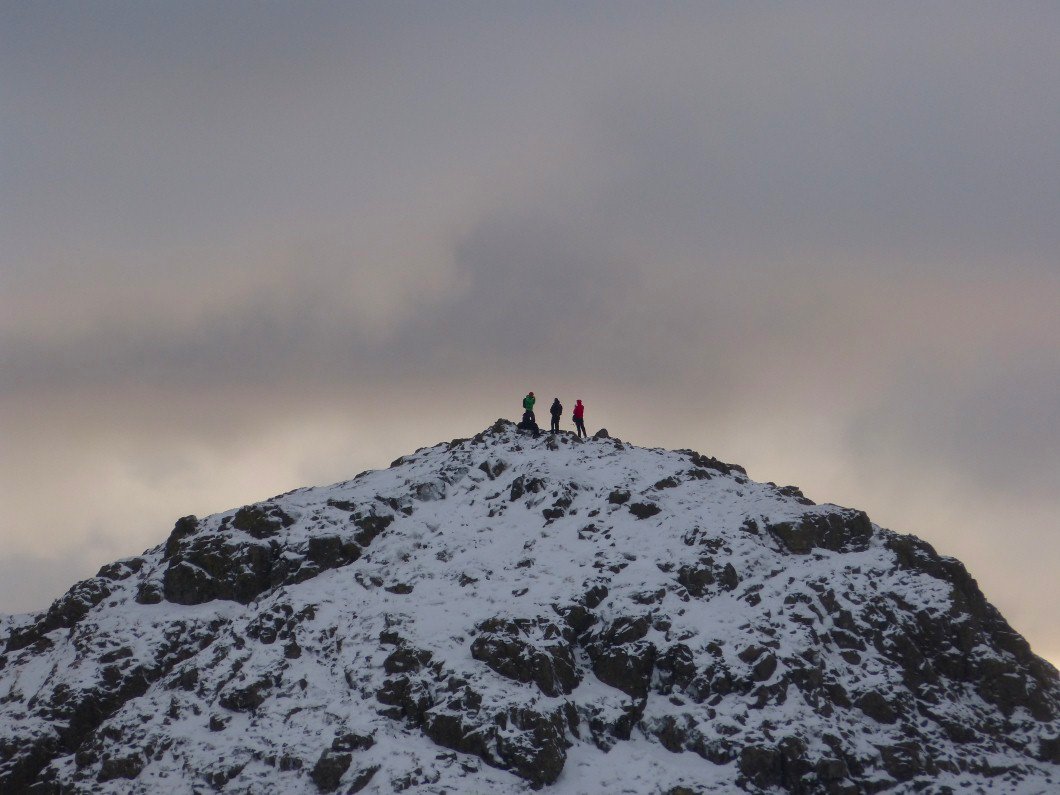 Enjoying the view on Pike of Stickle.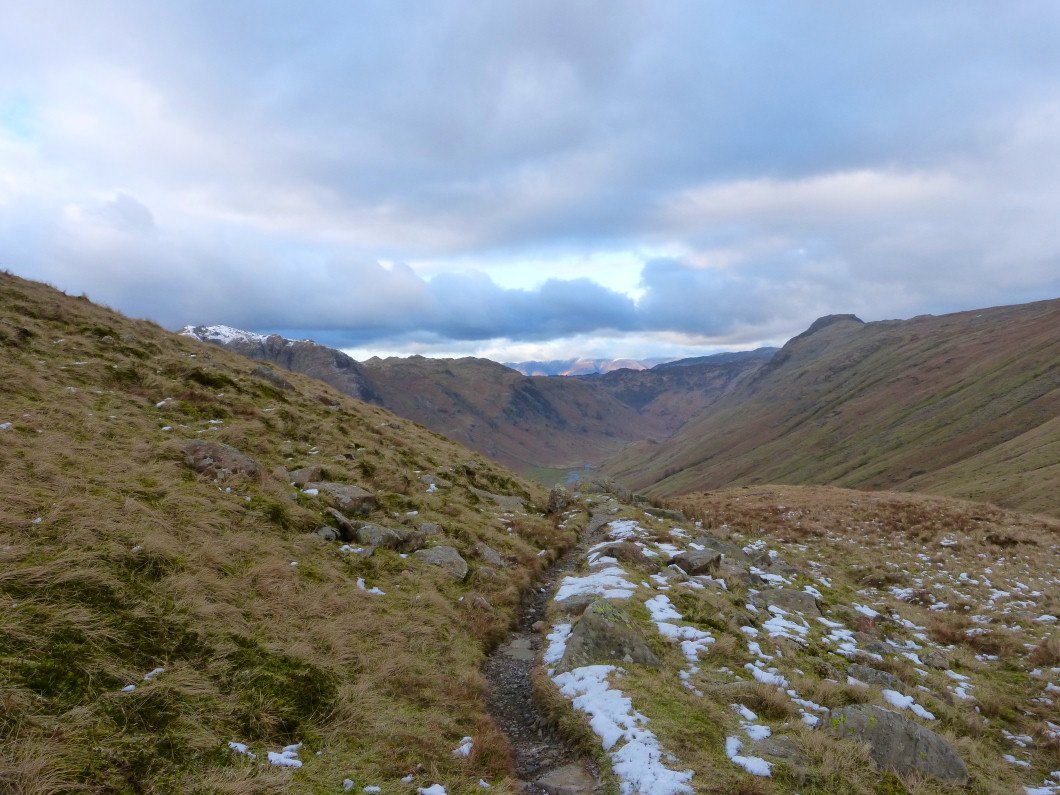 From Thunacar Knott we descended across Martag Moor to Stake pass.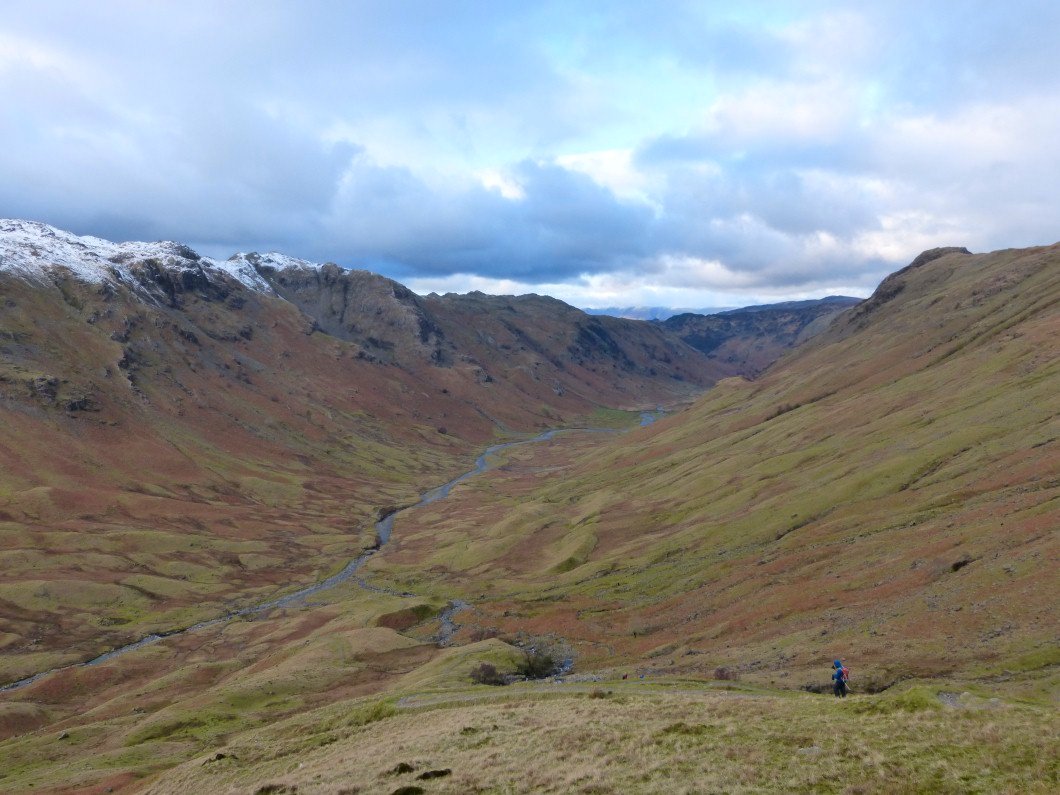 Langstrath from the pass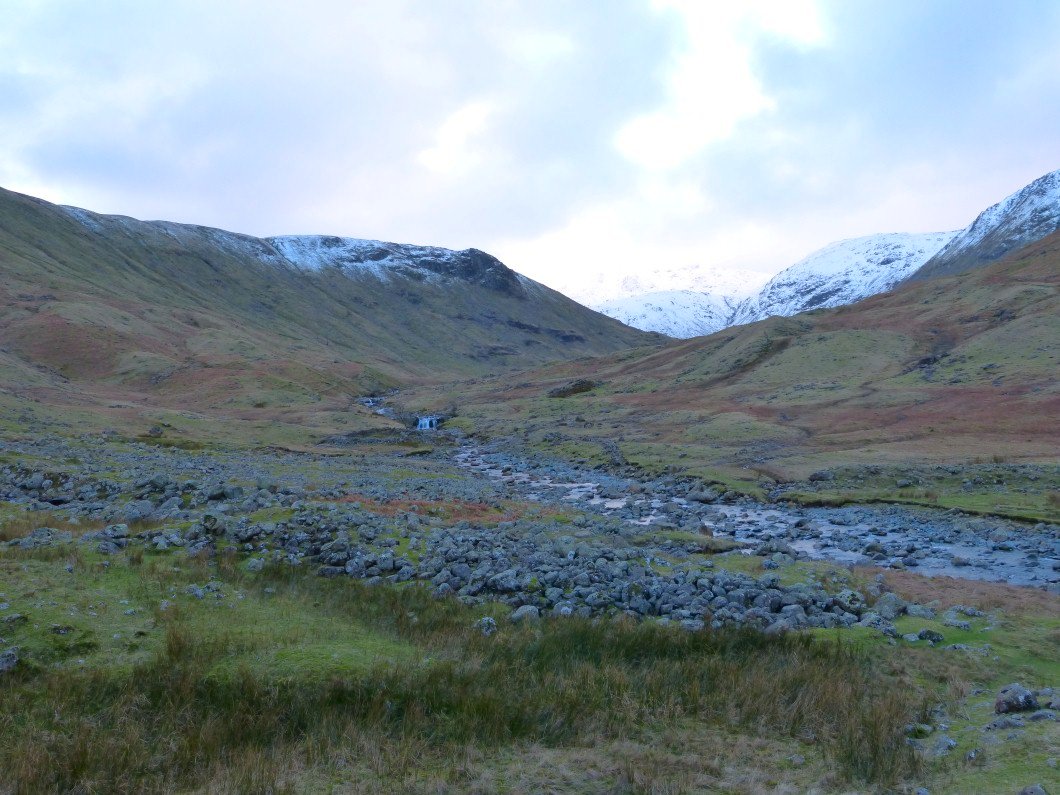 The upper reaches of Langstrath from near the bridge over Langstrath beck.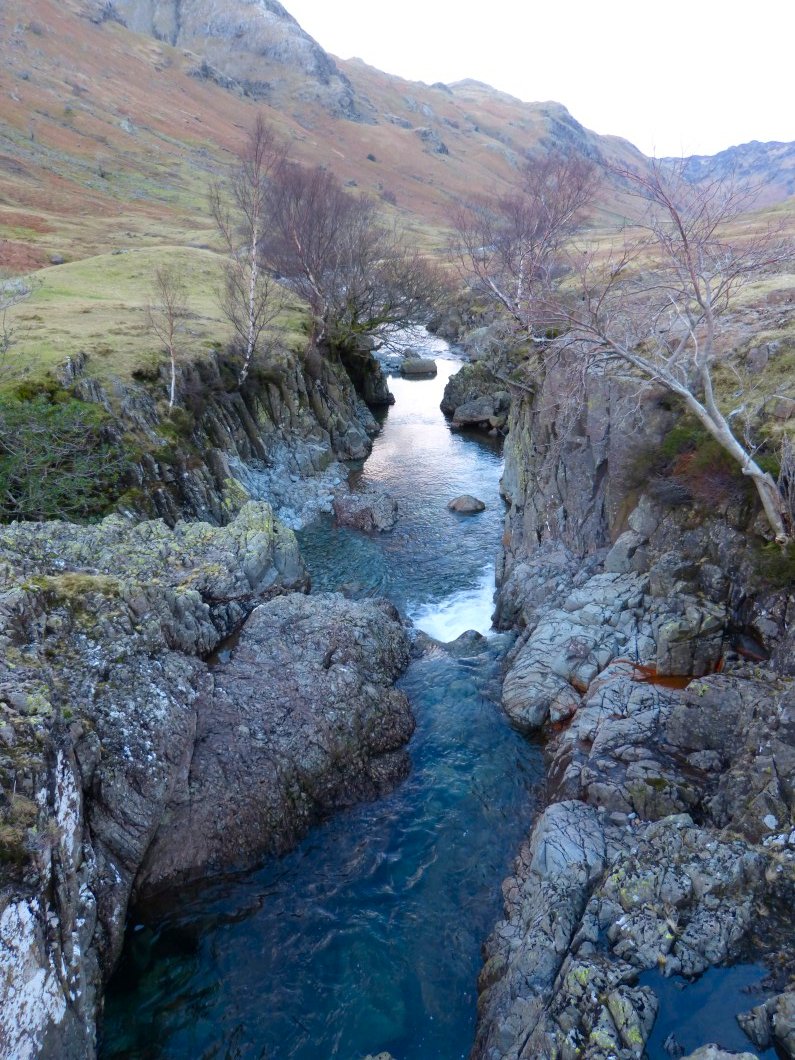 And Tray Dub from on the bridge over Langstrath beck.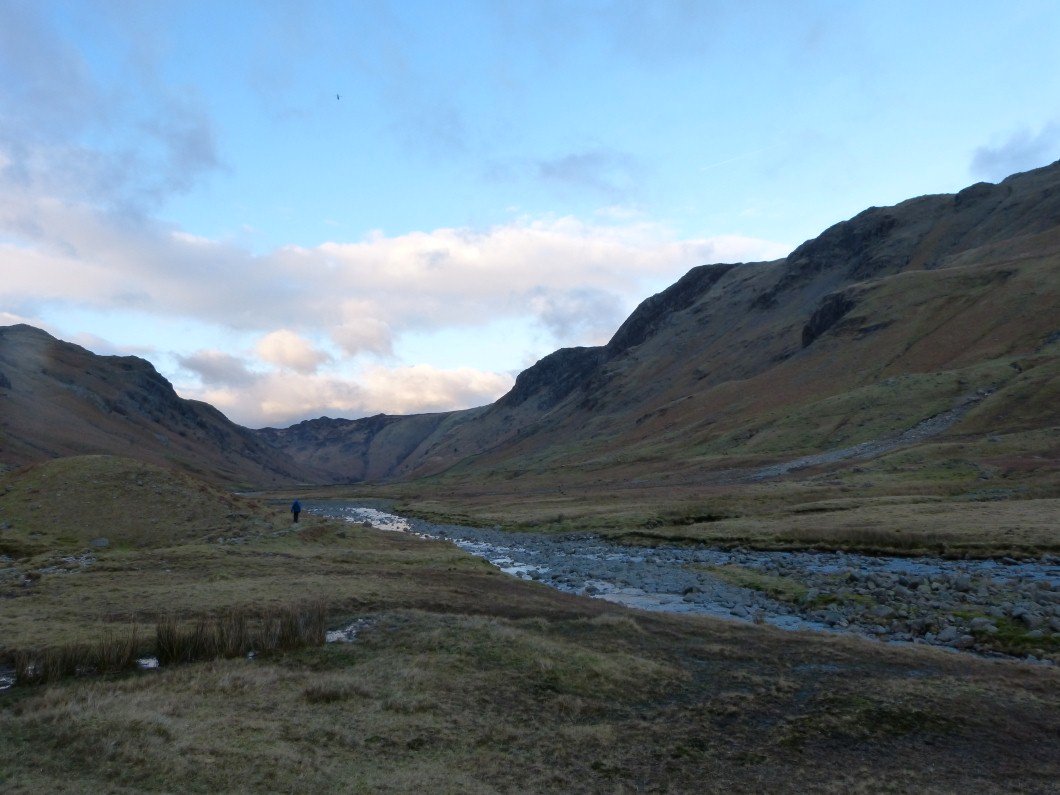 Sergeant's Crag and Eagle Crag on the right above Langstrath.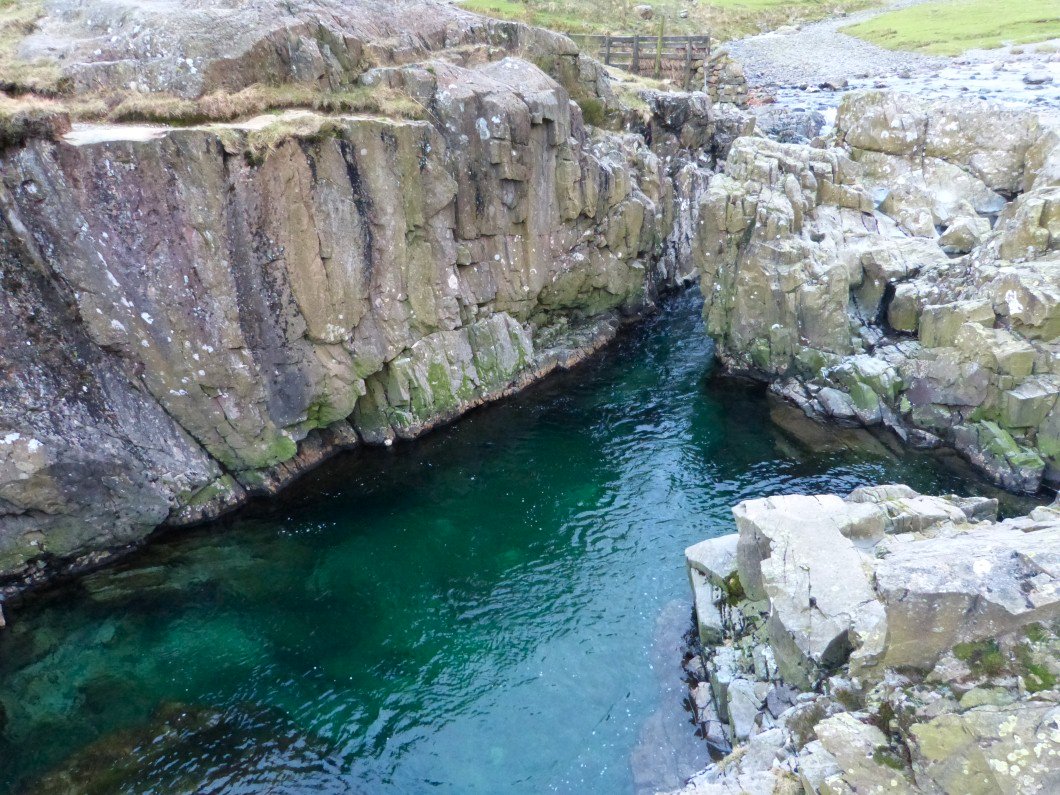 No one swimming in Black Dub today.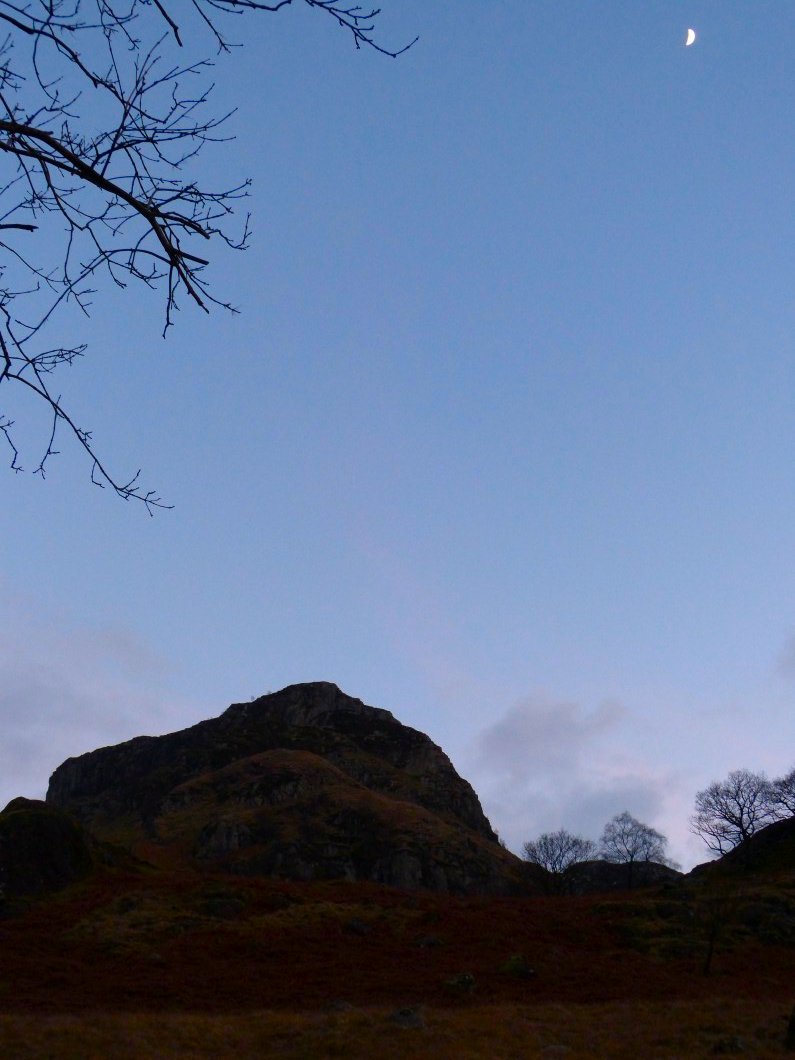 The moon rises over Eagle Crag