WWW.KARLSWALKS.CO.UK
PICTURES AND TRIP REPORTS FROM MY WALKS IN THE ENGLISH LAKE DISTRICT
Around upper Eskdale
20th September 2015
Route. Wha House - Cat Cove - High Scarth Crag - Damas Dubs - Silverybield - Scar Lathing - Throstlehow Crag - Yew Bank - Hard Knott - Hard Knott Pass - Horsehow Crags - Demming Crag - Harter Fell - Wha House Bridge - Wha House
(about 12 miles 4000 ft ascent)
Sue was at a family wedding this week-end so I decided to take myself off to Upper Eskdale (probably my favourite area of the Lakes) and visit a few tops that I have missed when on other walks in the area. The weather was a bit cloudier than I hoped but it would take a lot to spoil my enjoyment of this wonderful few square miles.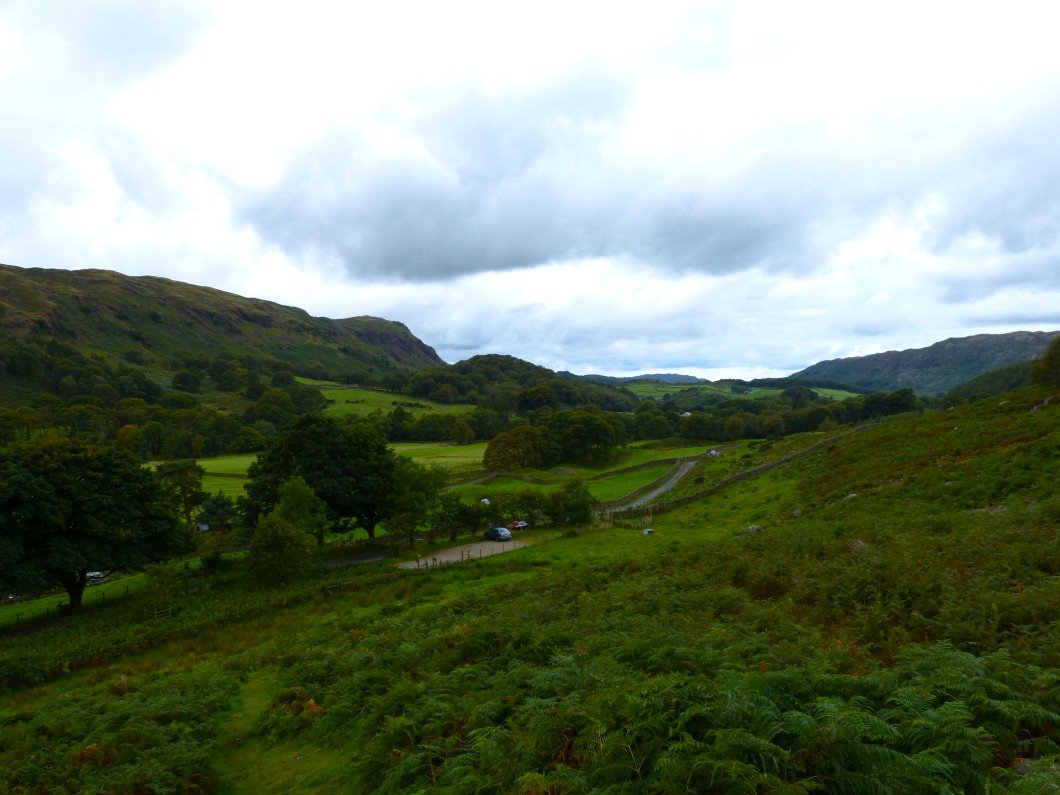 I know it's a bit overcast but I was surprised that I was the only one in the car park at Wha House and the fells were very quiet, I only saw one group of three walkers all day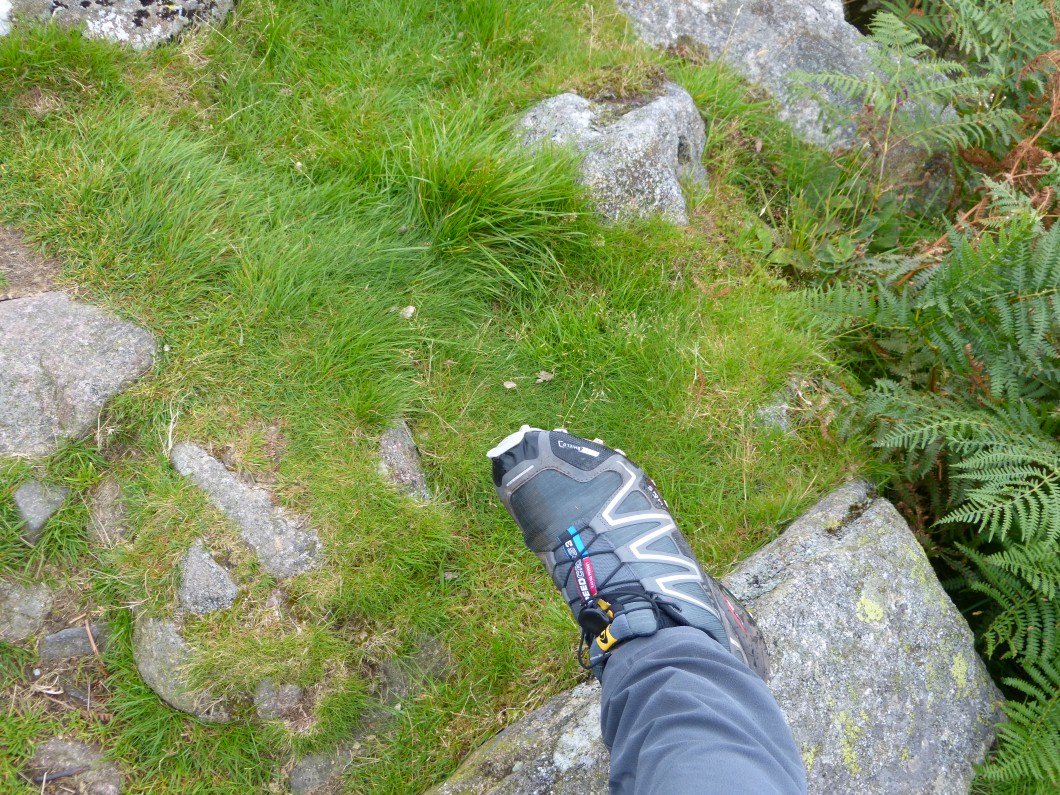 This weeks consumer report - Salomon Speedcross - 0/10 in the disco - 9/10 in upper Eskdale ( mark lost as the insole came loose )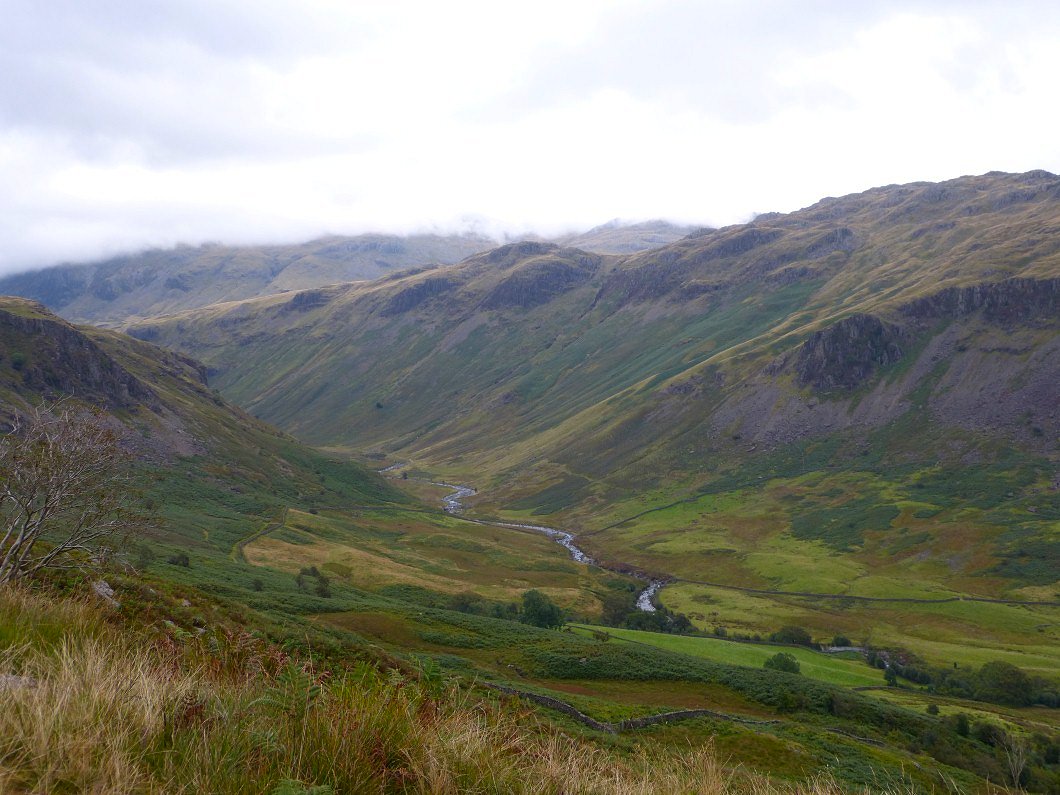 The path gains height gradually and soon you get a view of the river Esk winding it's way down from Lingcove Bridge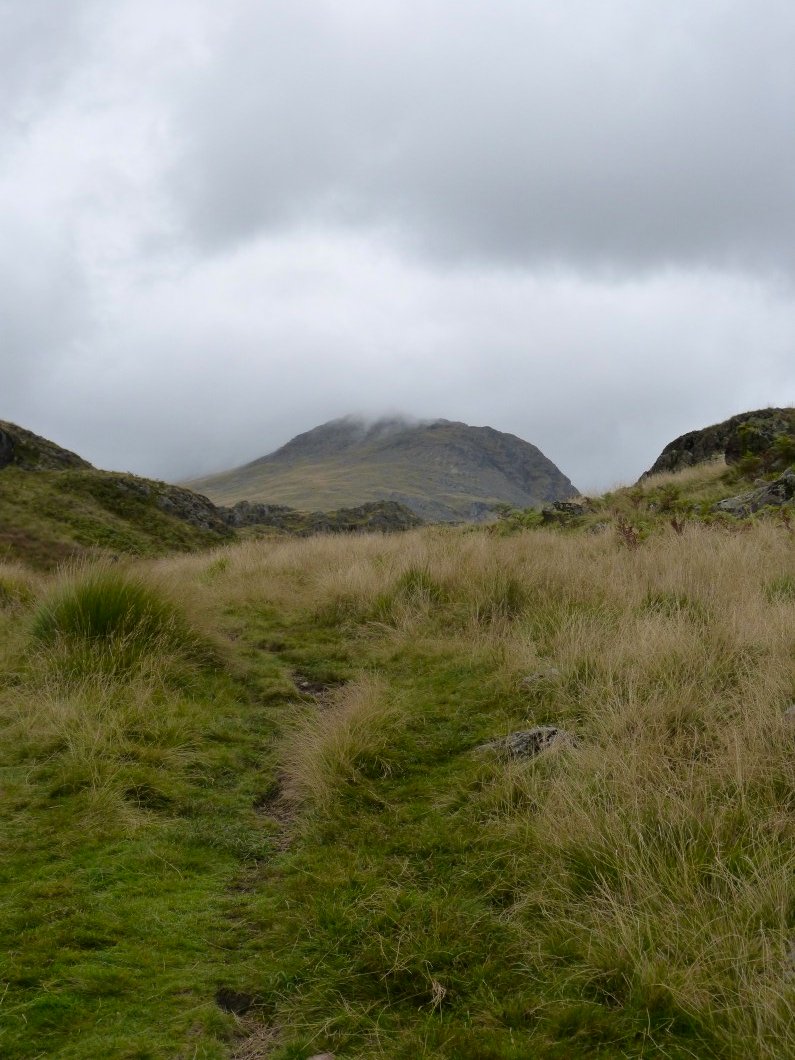 Approaching Catcove with Slight Side ahead. The high fells were to stay in cloud all day.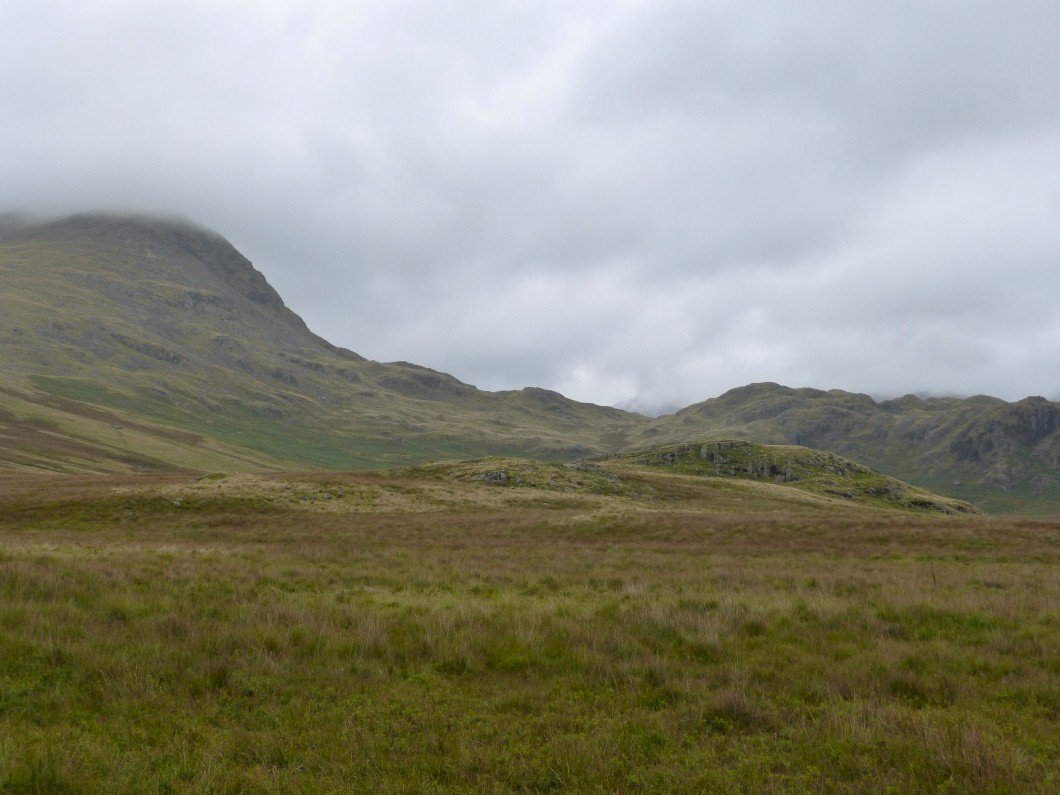 I'm heading for the highest of the small hills to the right of Slight Side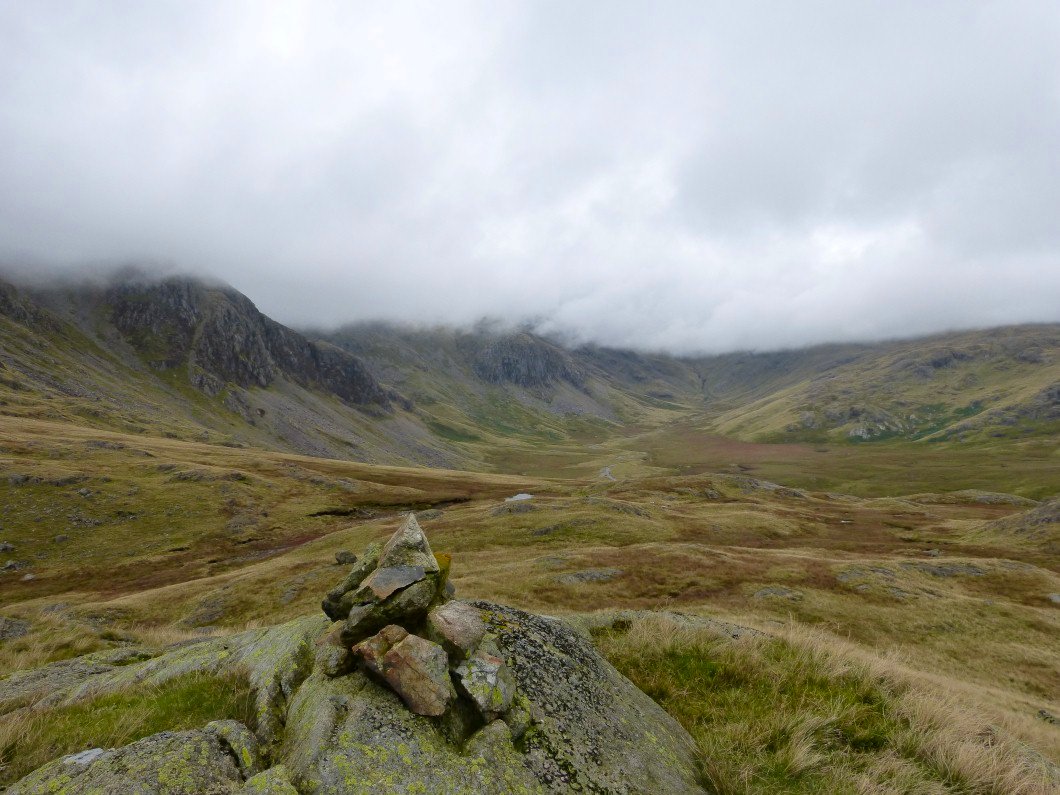 And here I am on High Scarth Crag looking to the Great Moss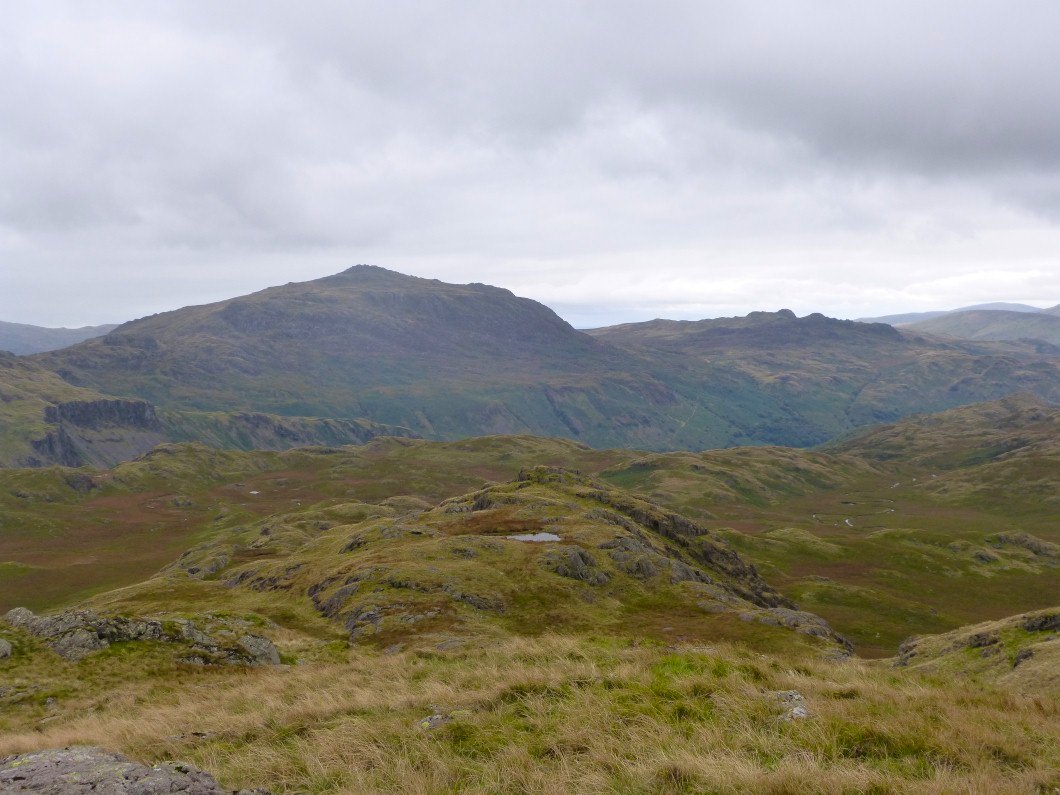 And looking the other way over a typical upper Eskdale scene of small tarns and knolls to Harter Fell and Green Crag.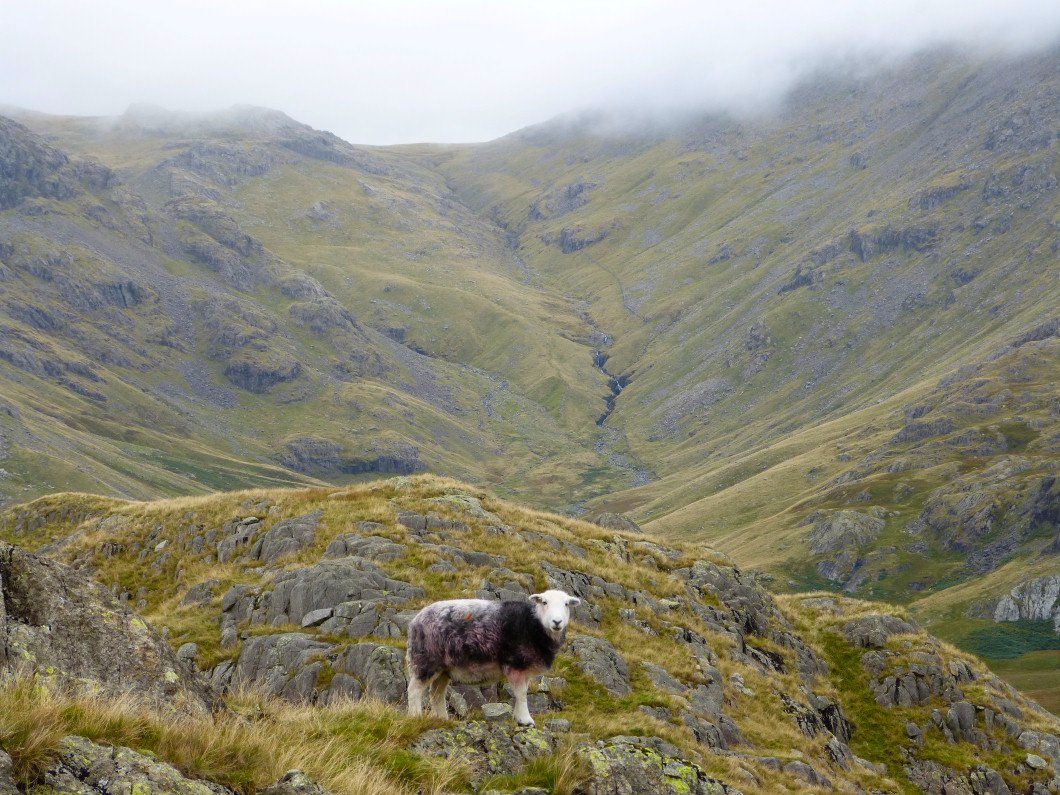 Zooming in over the Herdie to the source of the Esk at Esk Hause.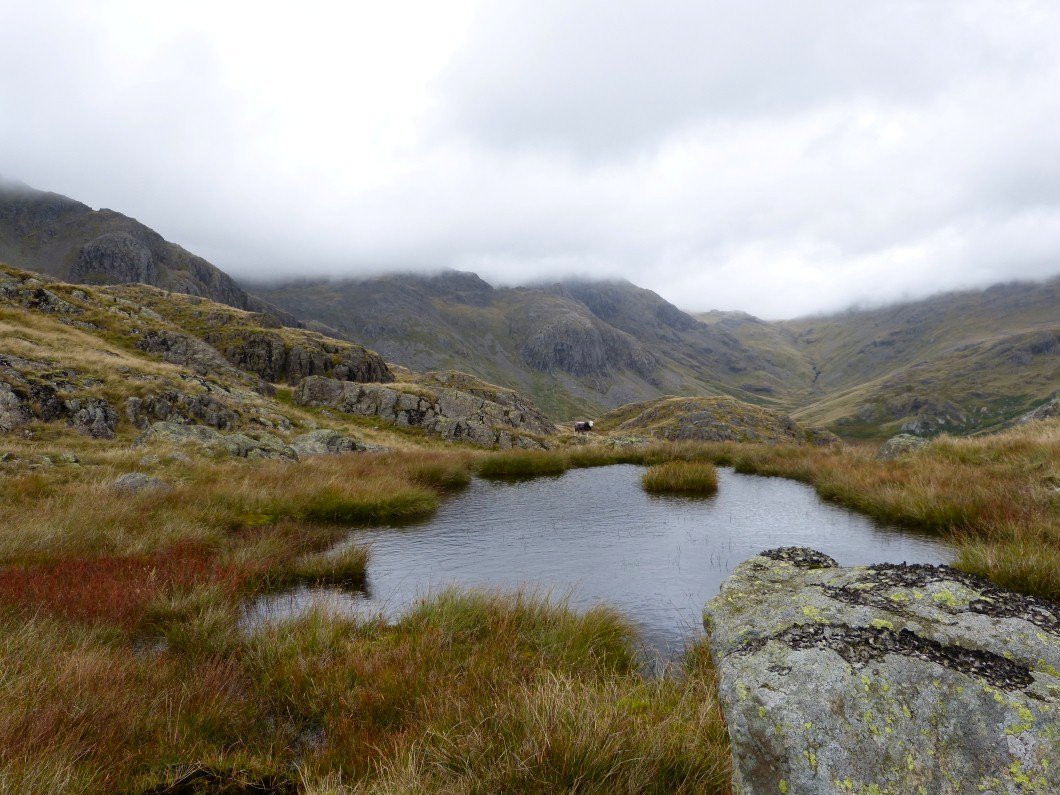 And a long range picture of the same place with another lovely little tarn.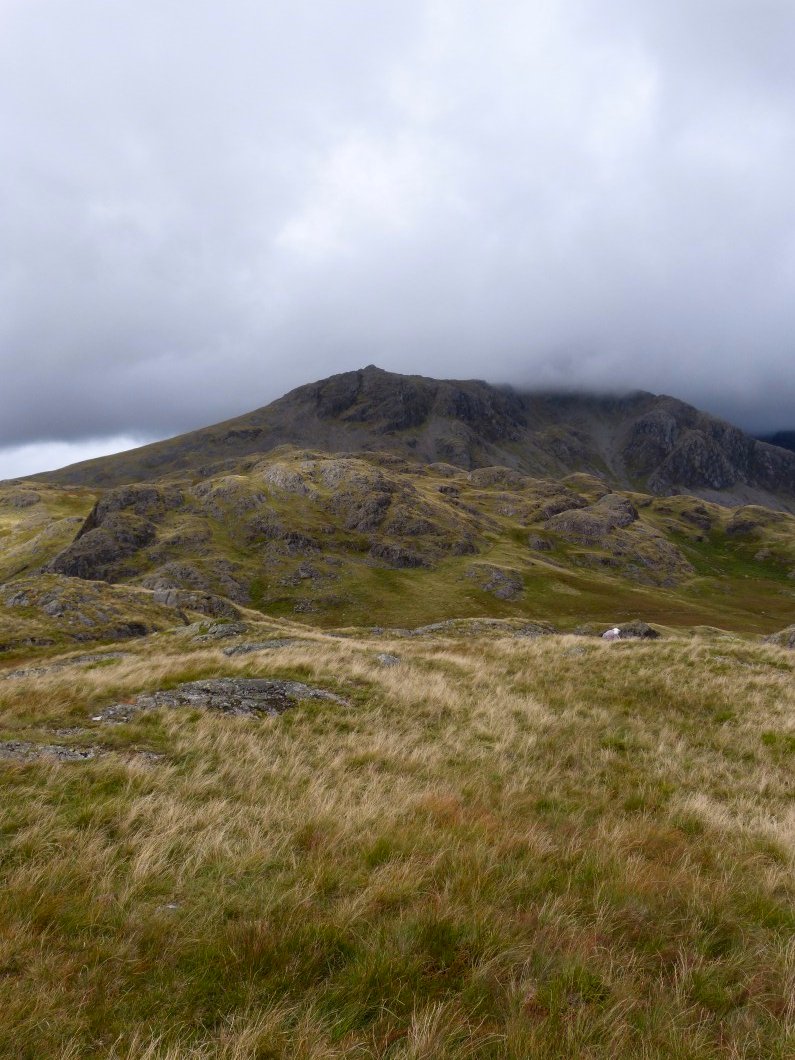 A steep drop down then a short squelchy march across Damas Dubs is all that's required to reach Silverybield. This is looking back over High Scarth Crag to Slight Side.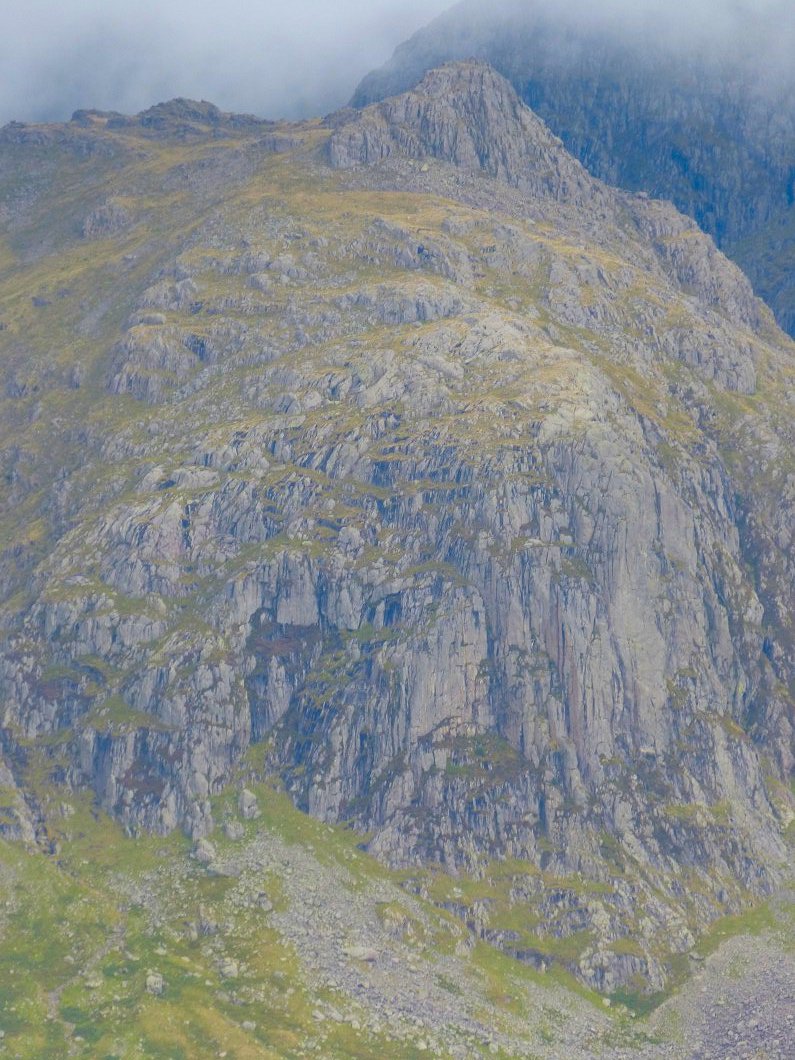 Pen perched on top of Central Pillar with the cliffs of Ill Crag in the mist behind.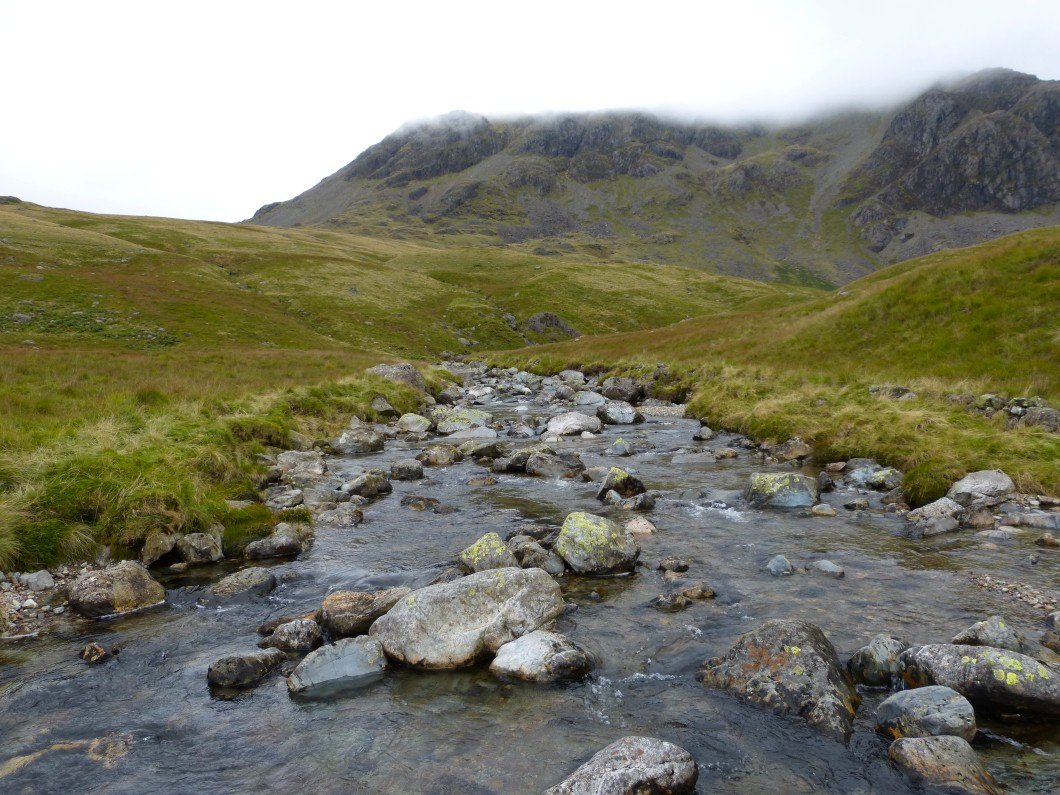 After crossing another bit of squelchy ground I just managed to cross the Esk with a hop, skip and a jump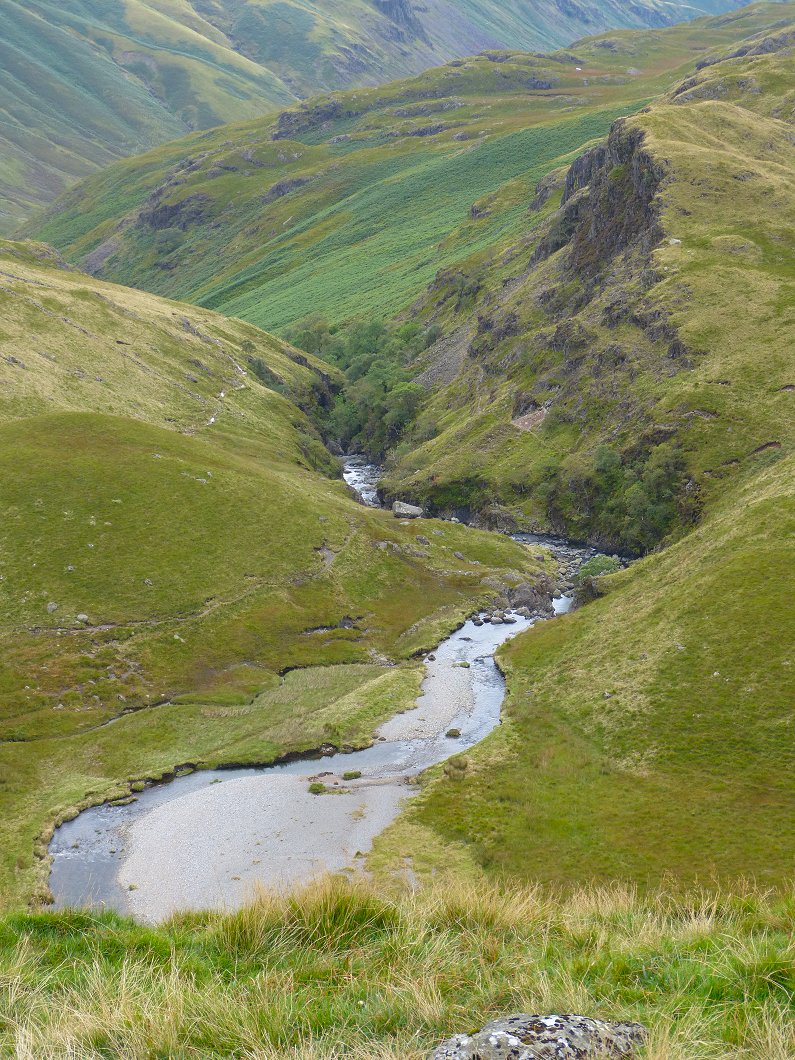 Green Crag towers over the dramatic gorge where the Esk plunges down to Lingcove Bridge. Seen from Scar Lathing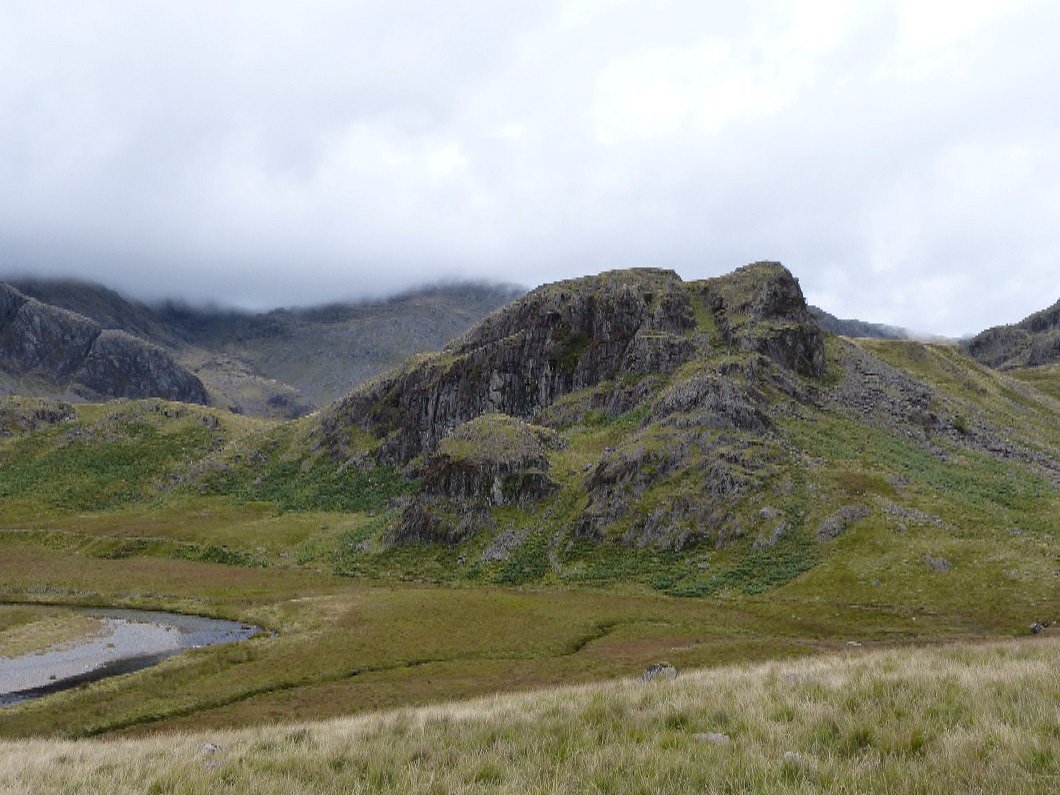 Looking back to Scar Lathing from the climb to Throstlehow Crag.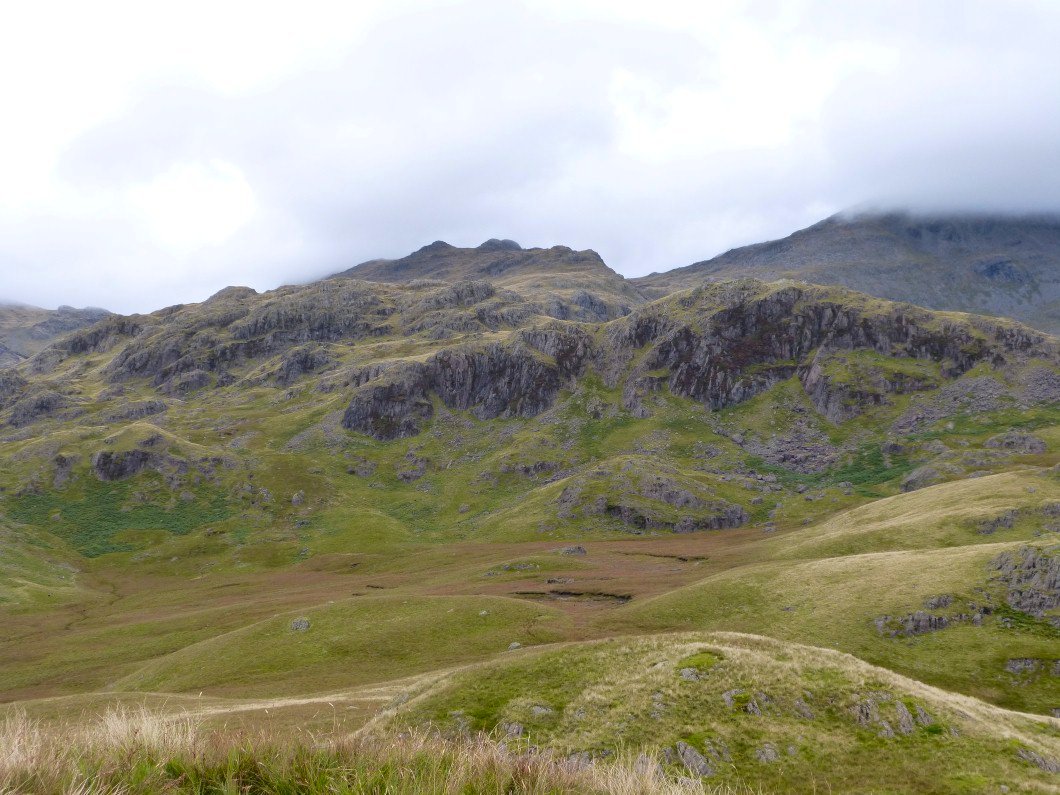 The super Pike de Bield ridge up to Esk Pike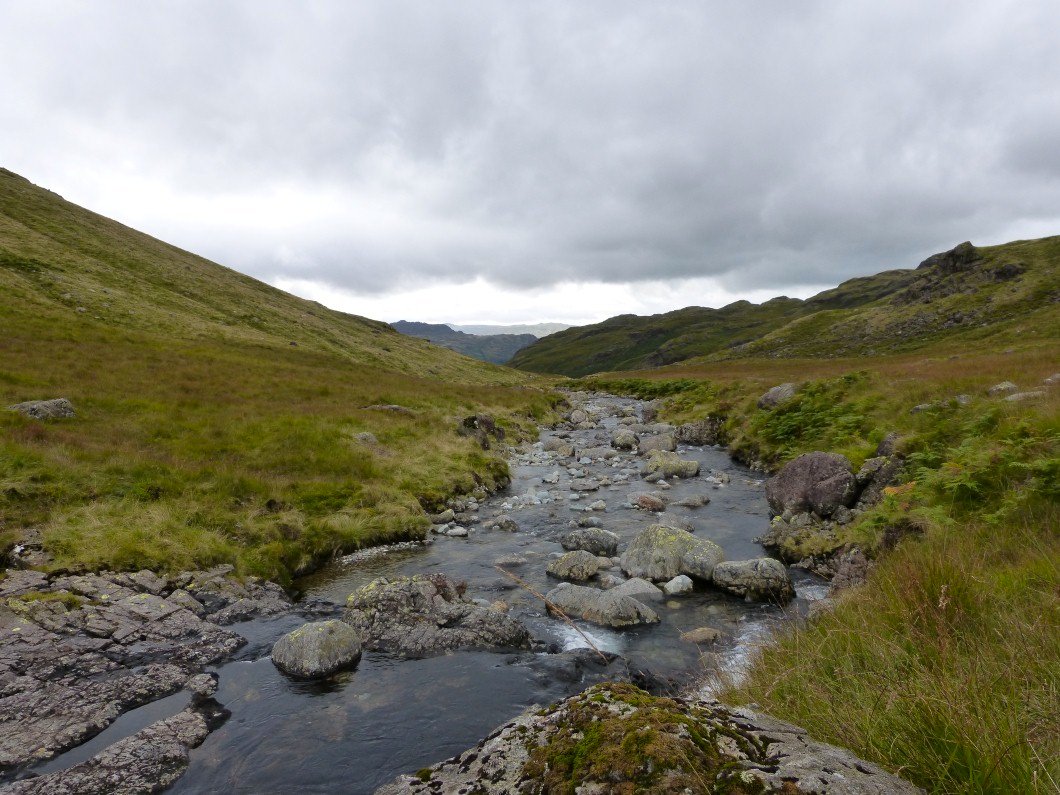 Only a hop and a skip were needed to cross Lingcove Beck. For the next few minutes I wished I had done this route the other way round as the climb up to Hard Knott ( via Yew Bank ) seemed endless and the better views were behind me.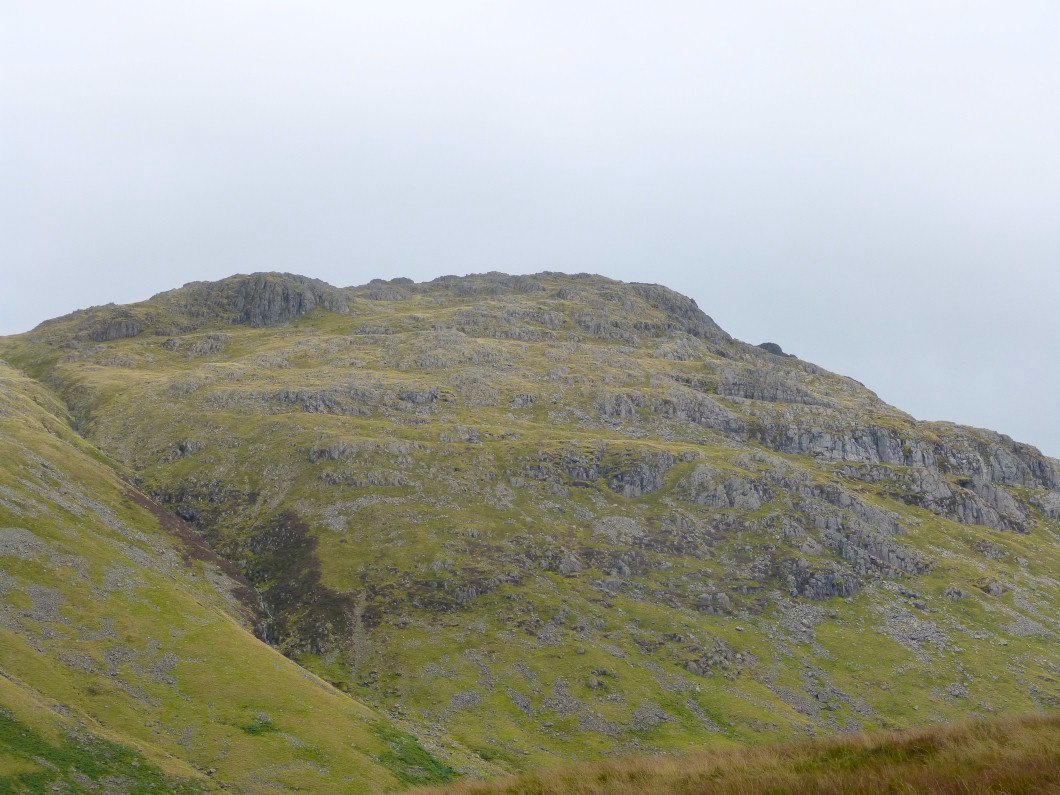 Little Stand.
The dark crag on the right is Yew Bank.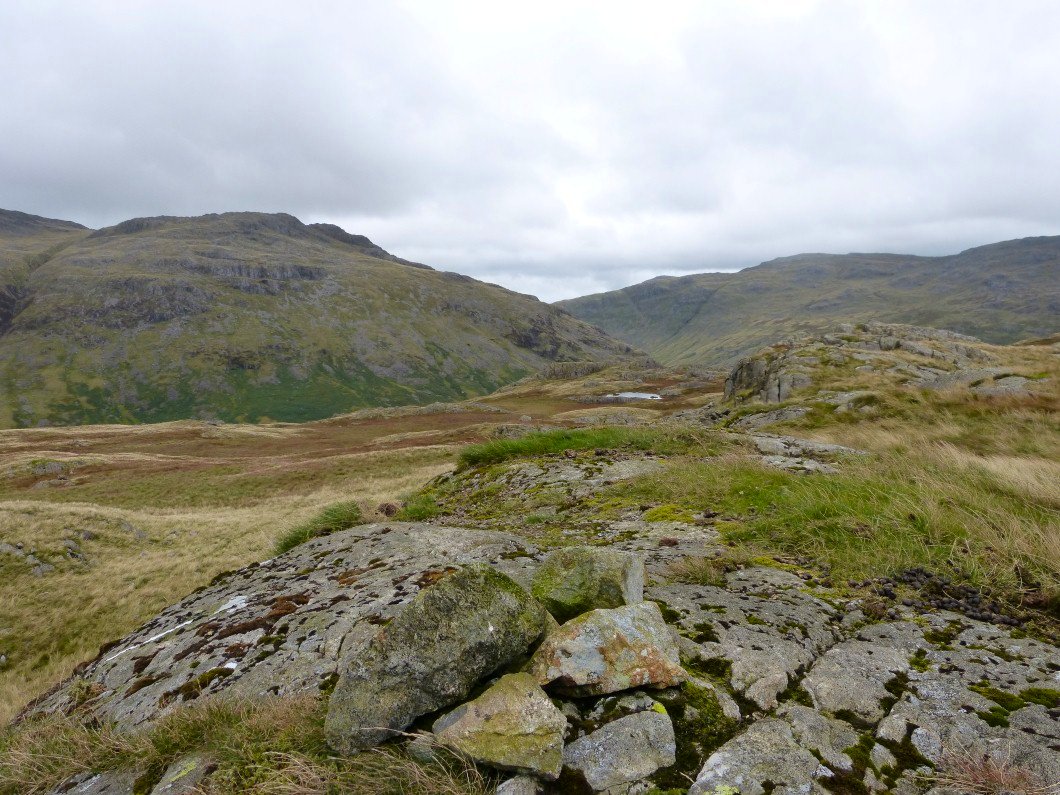 Little Stand and Wet Side Edge from Yew Bank.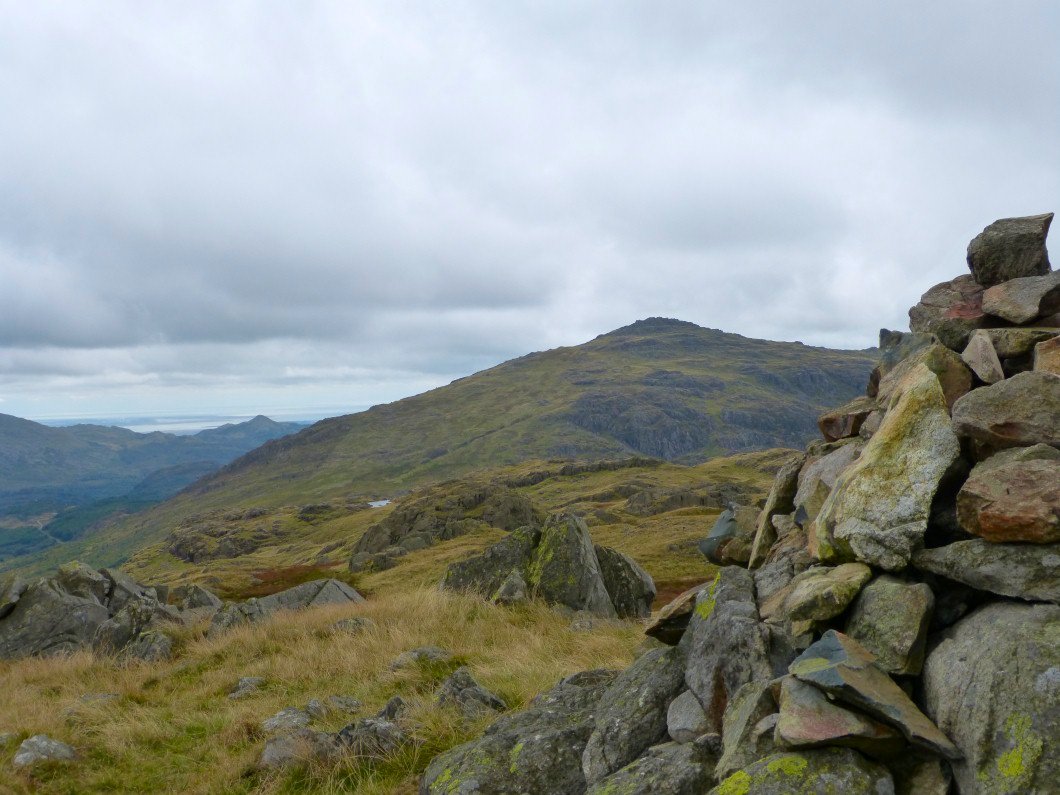 Harter Fell from Hard Knott. I was flagging a little here after the climb up from the valley Harter Fell my eventual target looks a long hard climb away. but as I had a phone signal I rang Sue for moral support, she called me a wuss and said I'd regret it if I didn't complete my round ( I didn't phone her whilst she was actually at the family wedding, that was on Saturday )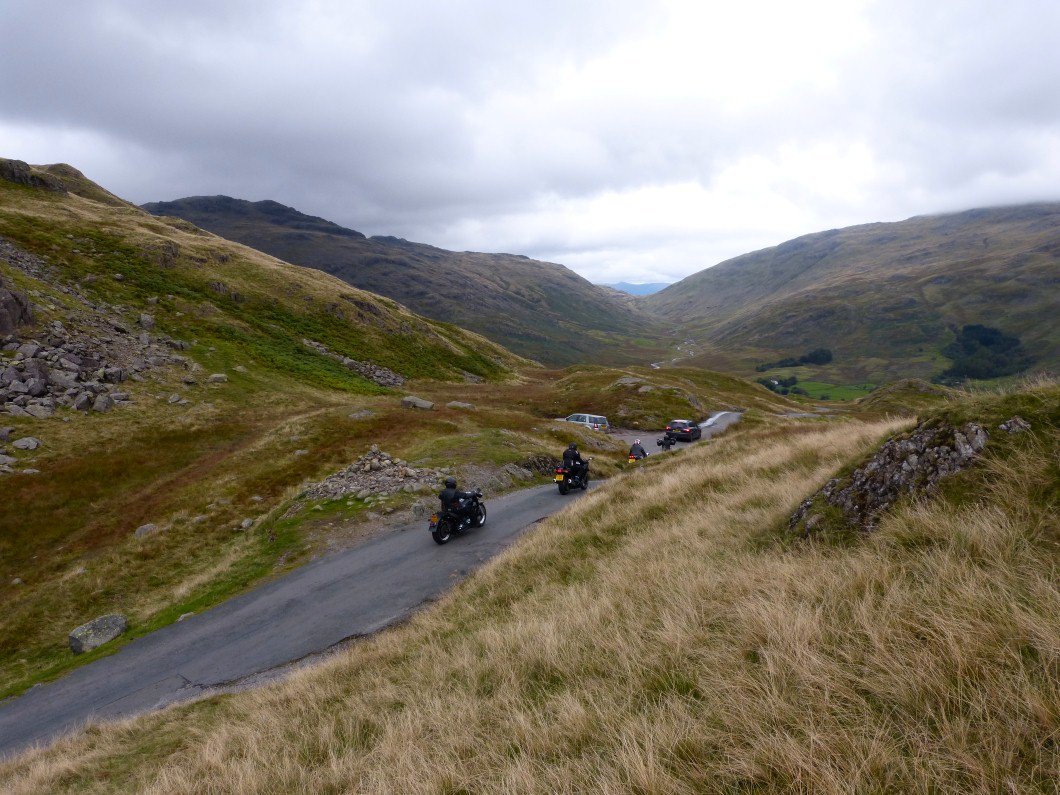 Hard Knott pass summit with Wrynose pass in the distance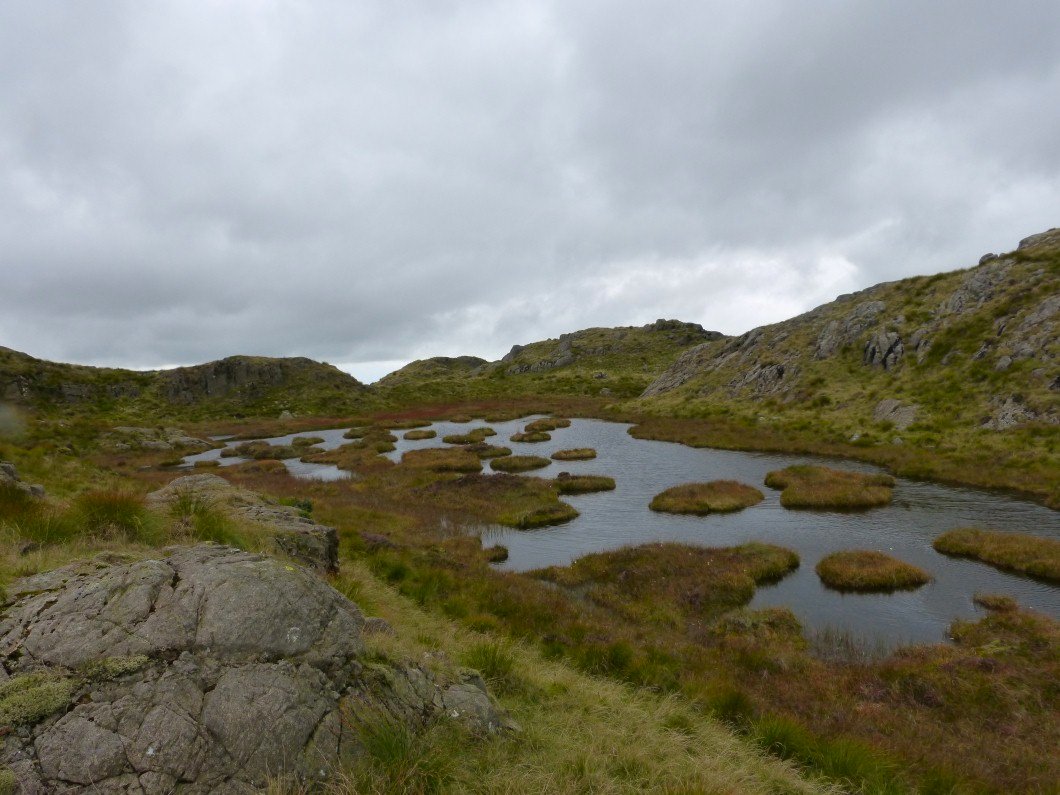 Tarn with many islands on the climb to Horsehow Crags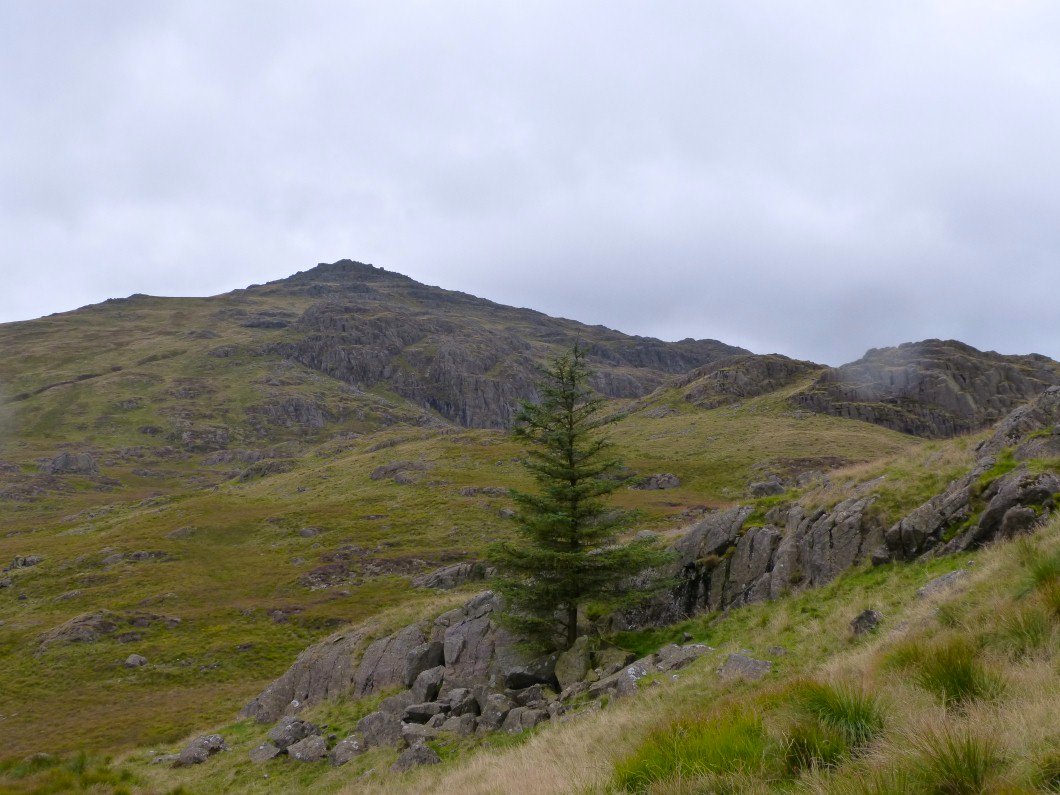 A lonely tree with Horsehowe Crags on the right then the steep cliff of Demming Crag then Harter Fell above.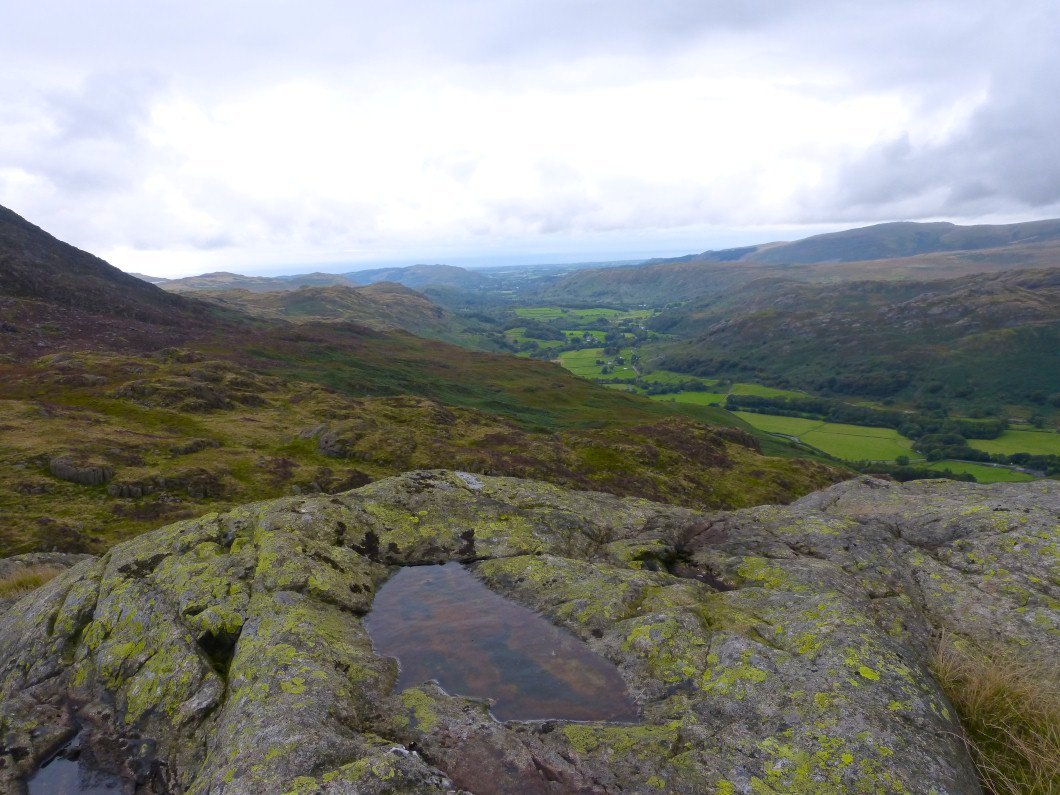 View down Eskdale from Horsehow Crags.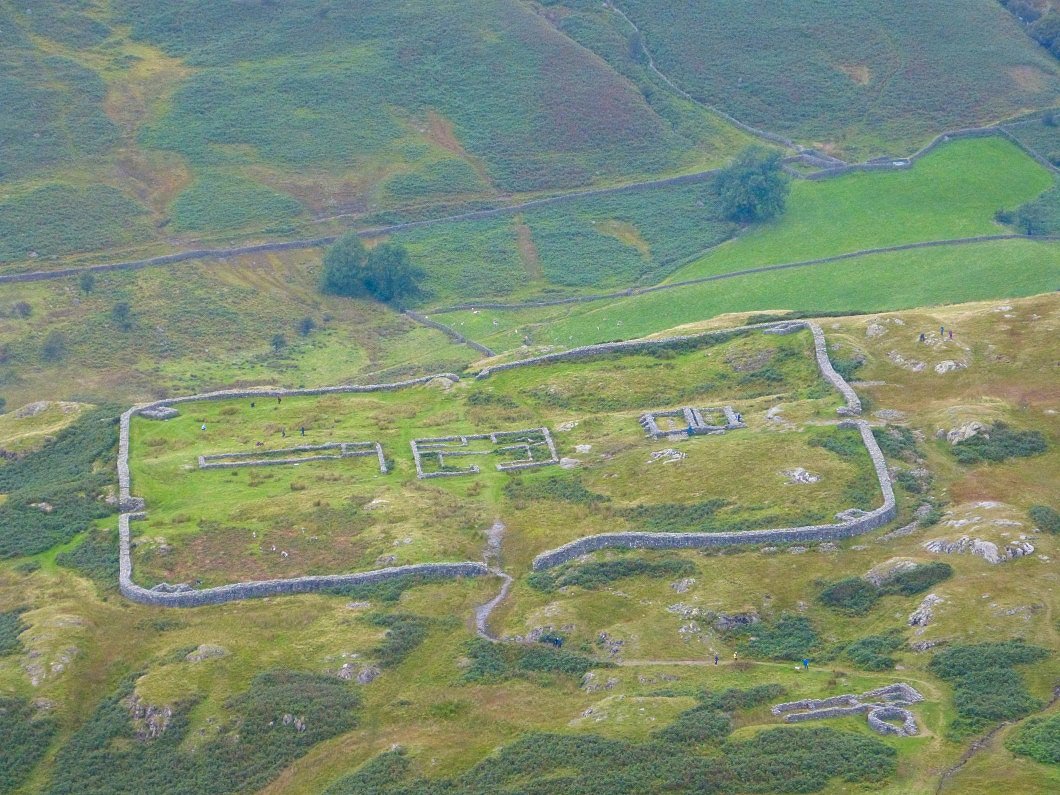 And an excellent view of Hard Knott fort from the same place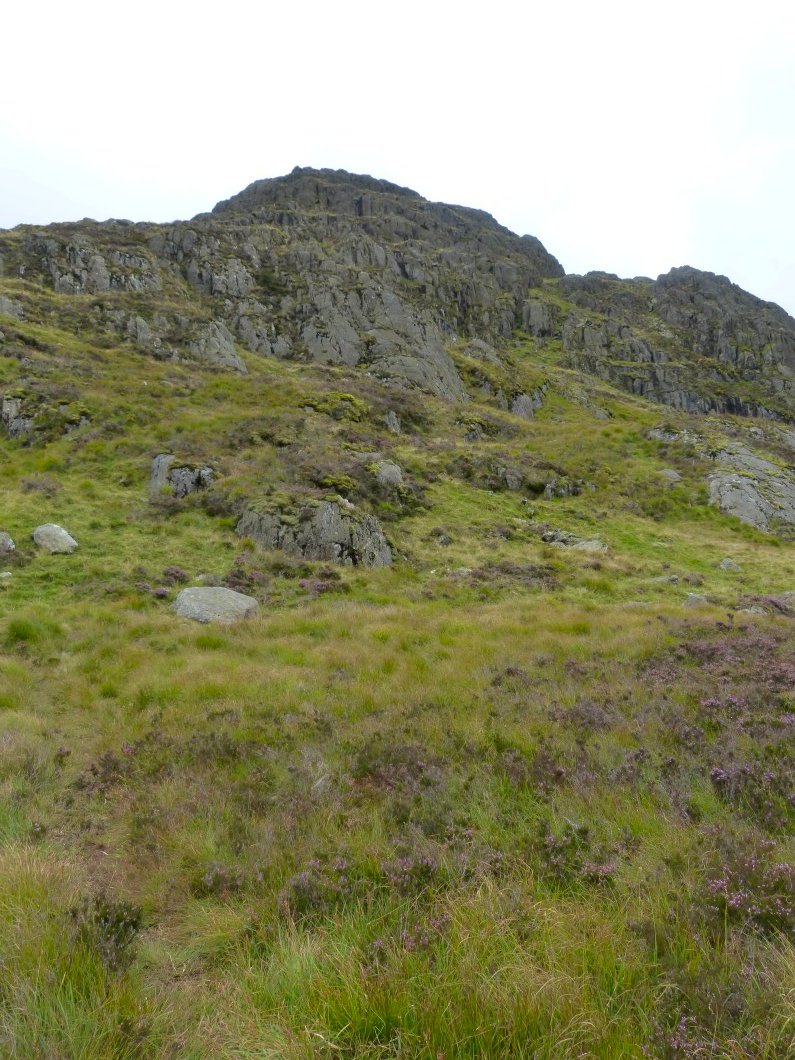 Just one more short but steep climb to Demming Crag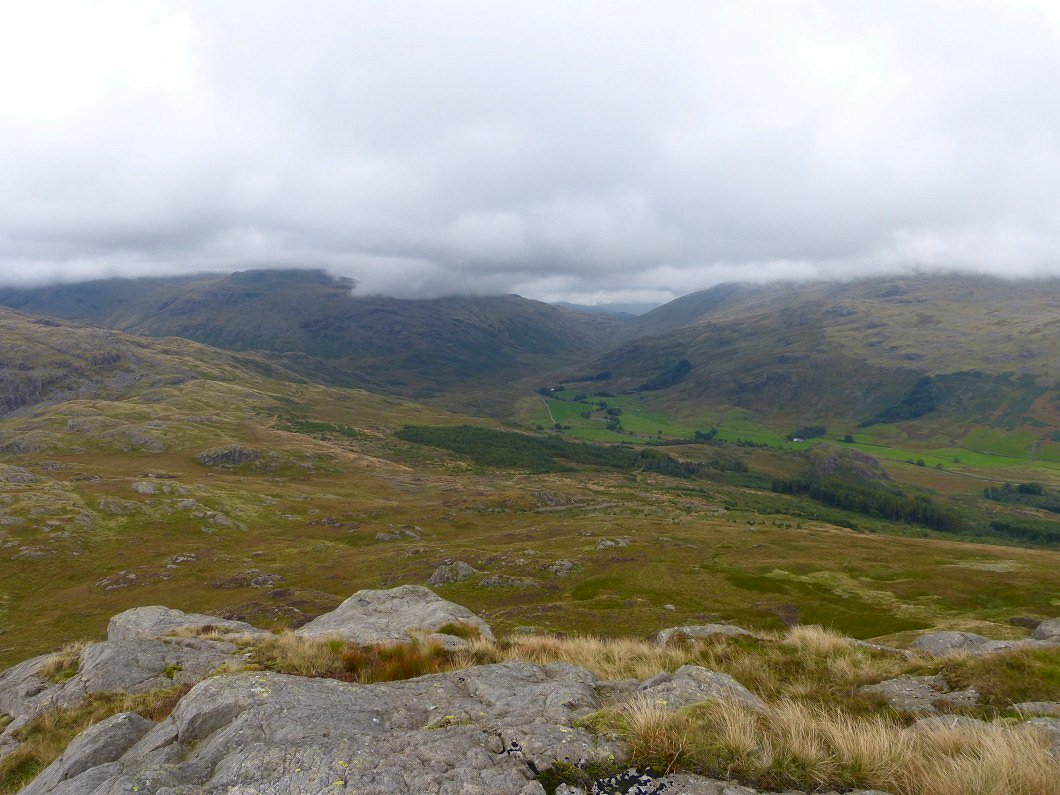 Looking back along Wrynose bottom.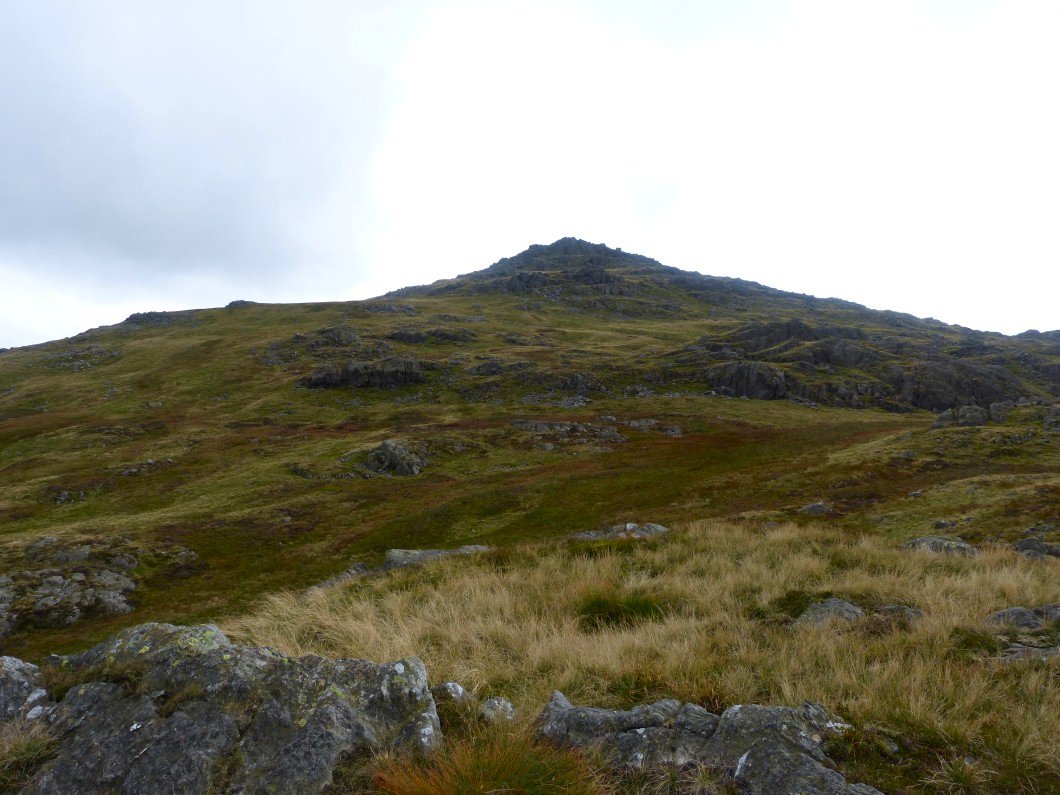 Harter Fell ahead.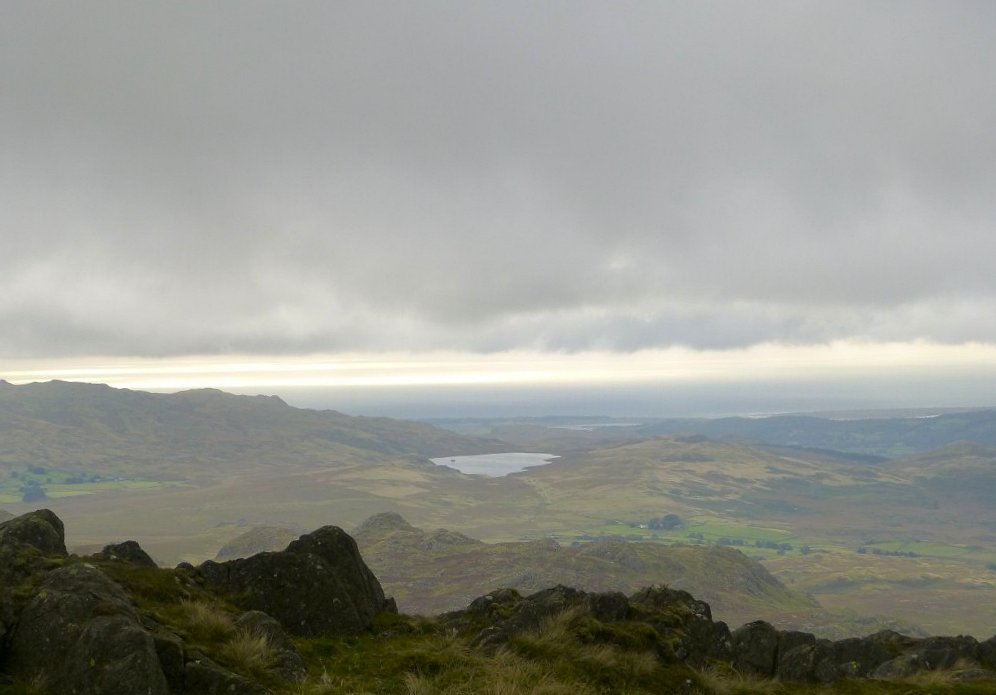 Devoke Water and the coast from Harter.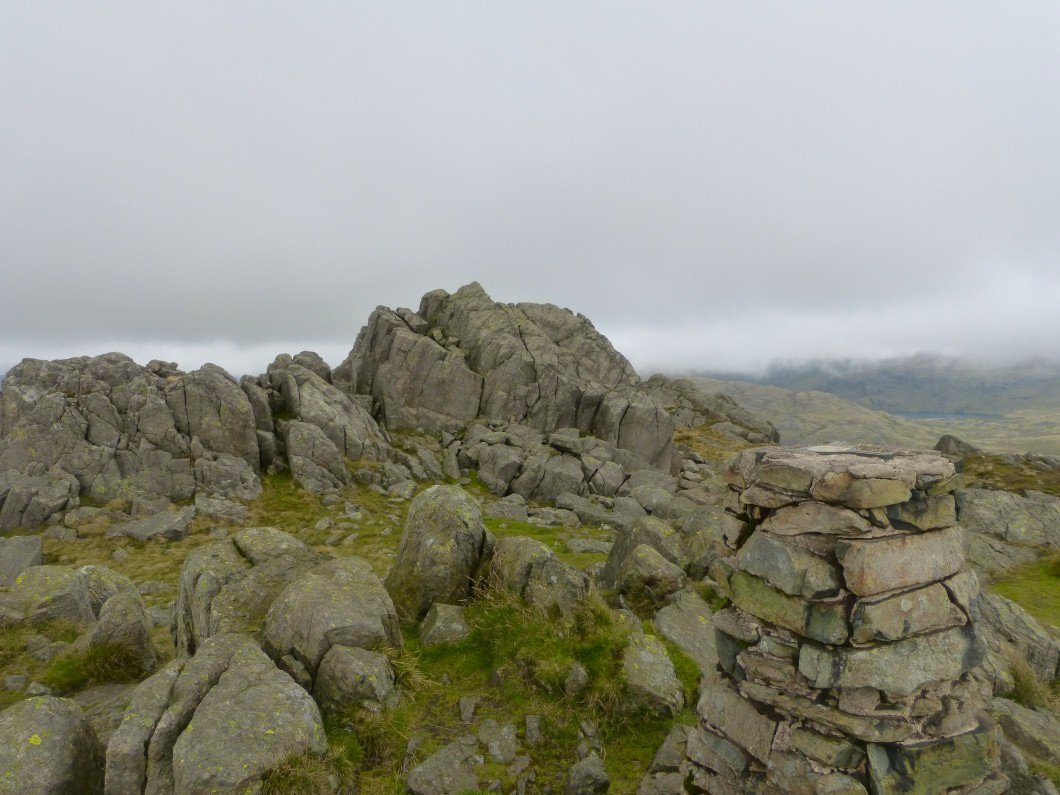 It was a little windy and as I was a bit tired and on my own I didn't climb the rock turrets on Harter.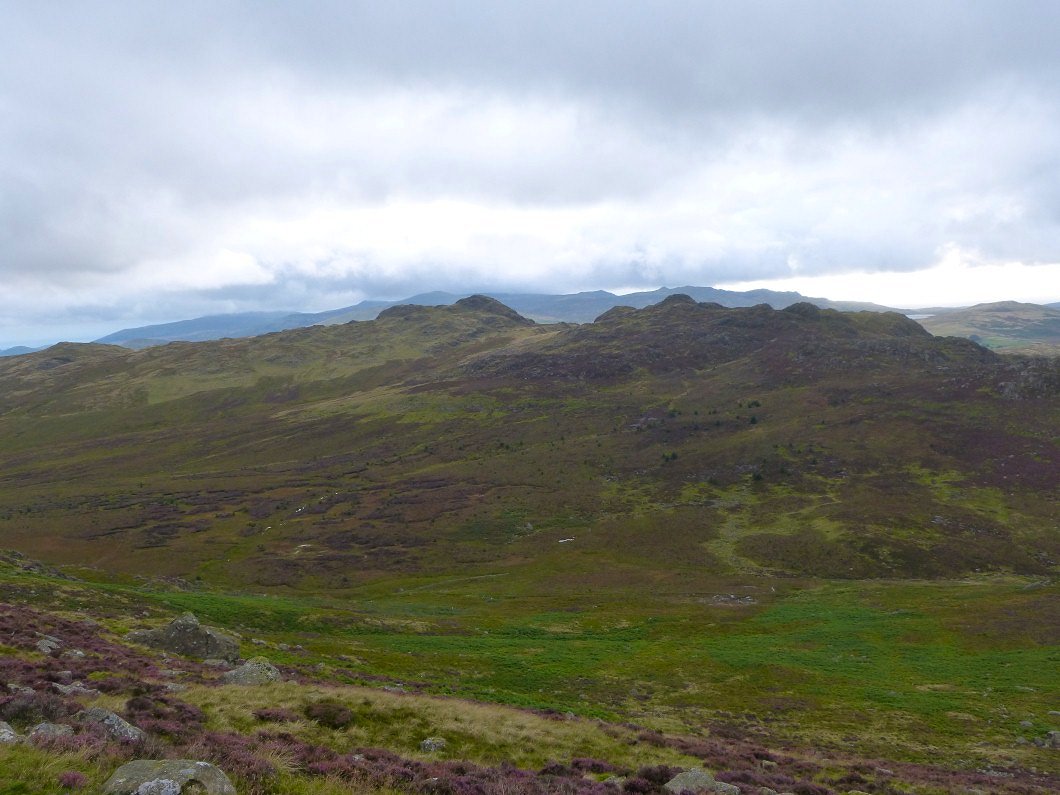 The Green Crag/Crook Crag group from Harter.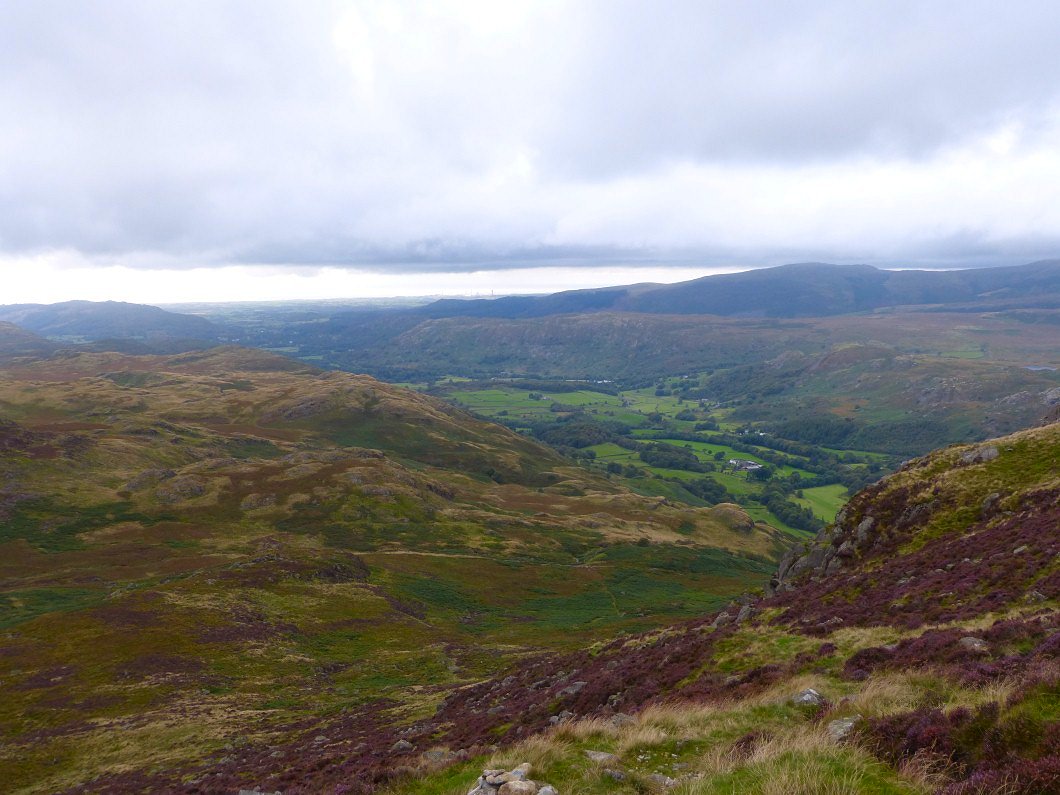 Final view along the valley on my way down.