WWW.KARLSWALKS.CO.UK
PICTURES AND TRIP REPORTS FROM MY WALKS IN THE ENGLISH LAKE DISTRICT
Red Screes round
13th September 2015
Route. Cow Bridge - Brothers Water - High Hartsop Dodd - Little Hart Crag - Scandale Pass - Red Screes - Smallthwaite Band - Middle Dodd - Brothers Water - Cow Bridge
(about 7 miles 2600ft ascent)
Another favourite round this week. Cow Bridge and Hartsop are popular starting places for several excellent walks but most have a couple of things in common, they involve steep ascents and steep descents. Not the best walks then to find that you have only brought one boot so have to do your walk in trainers. Luckily Sue had her micro-spikes in her car so I took them along in case things got too hairy.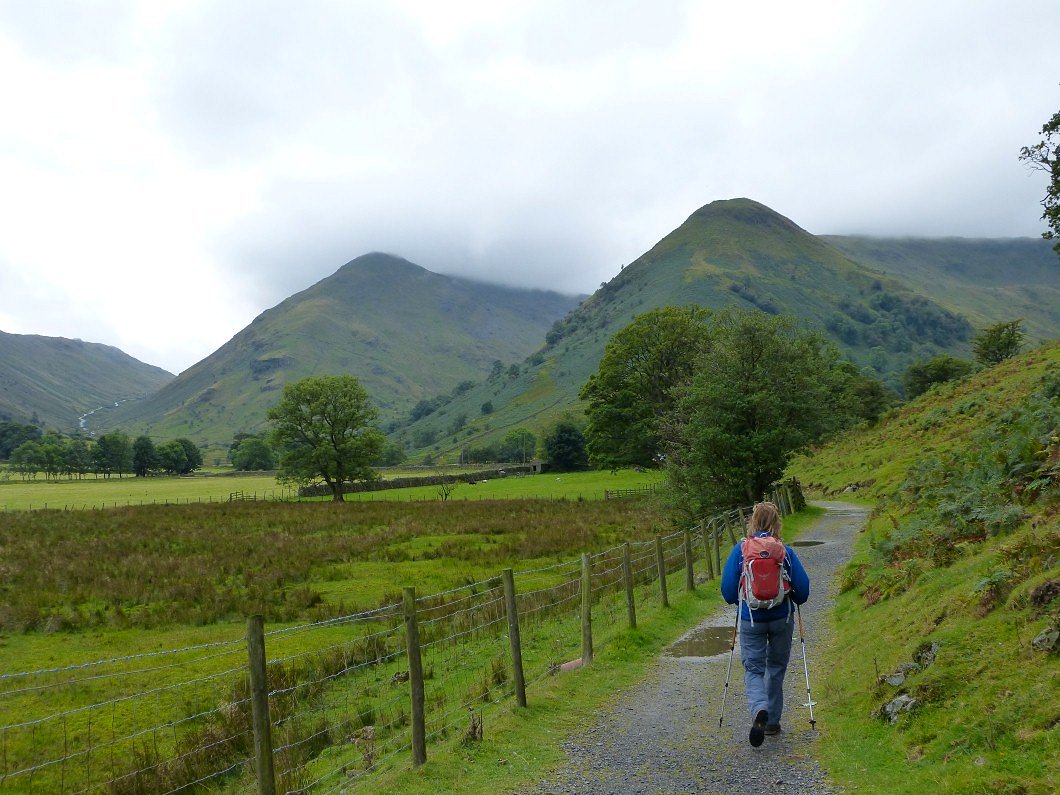 Heading along the path from Cow Bridge with High Hartsop Dodd ahead and Middle Dodd to the left.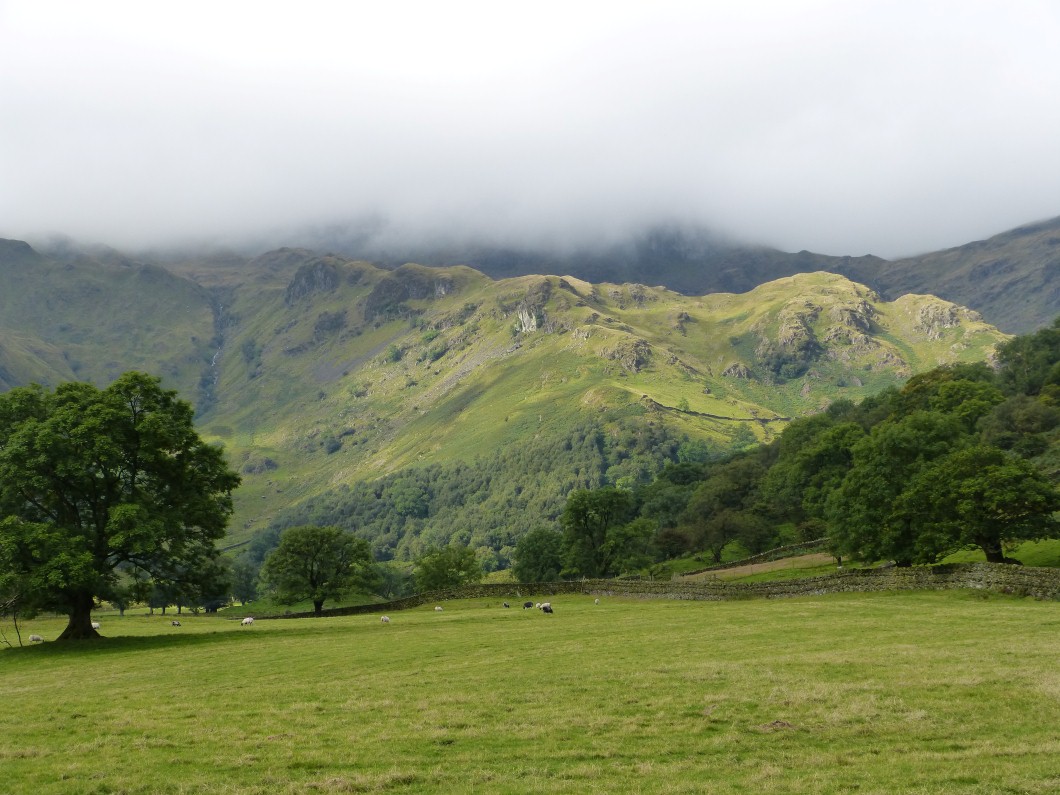 A look into Dovedale. The cloud was quite low at first but as forecast it started to lift during the morning.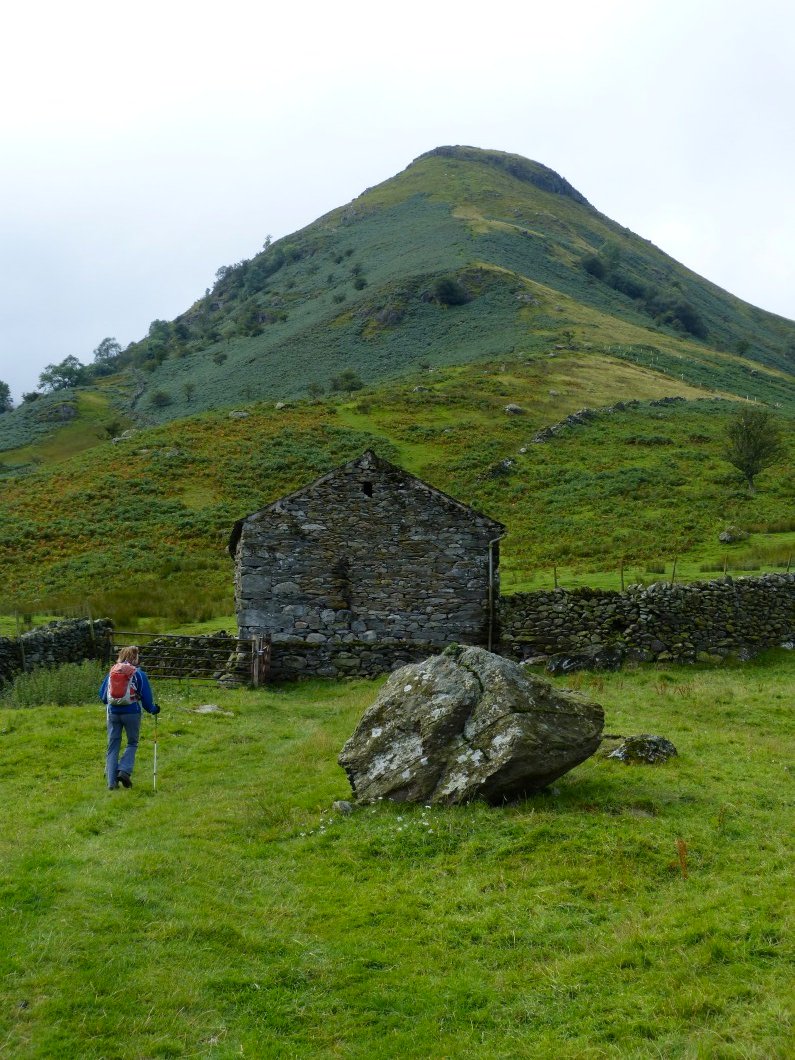 Getting ready to start work.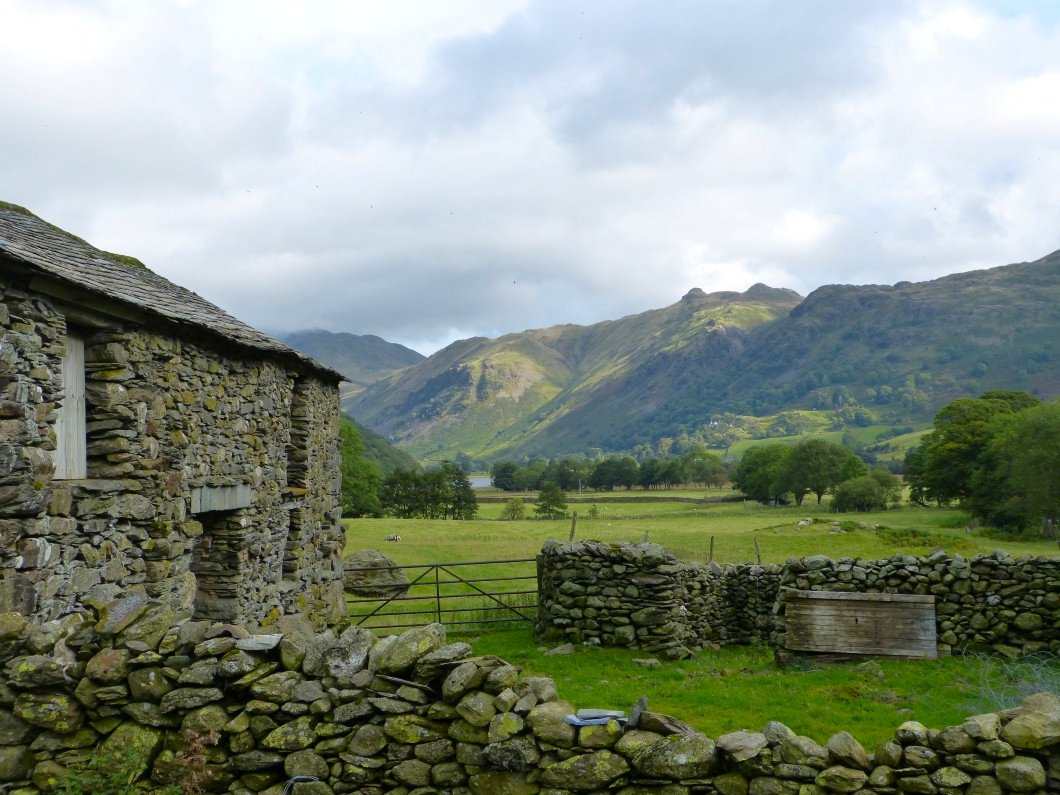 A look back along the valley with the twin tops of Angletarn Pikes prominent.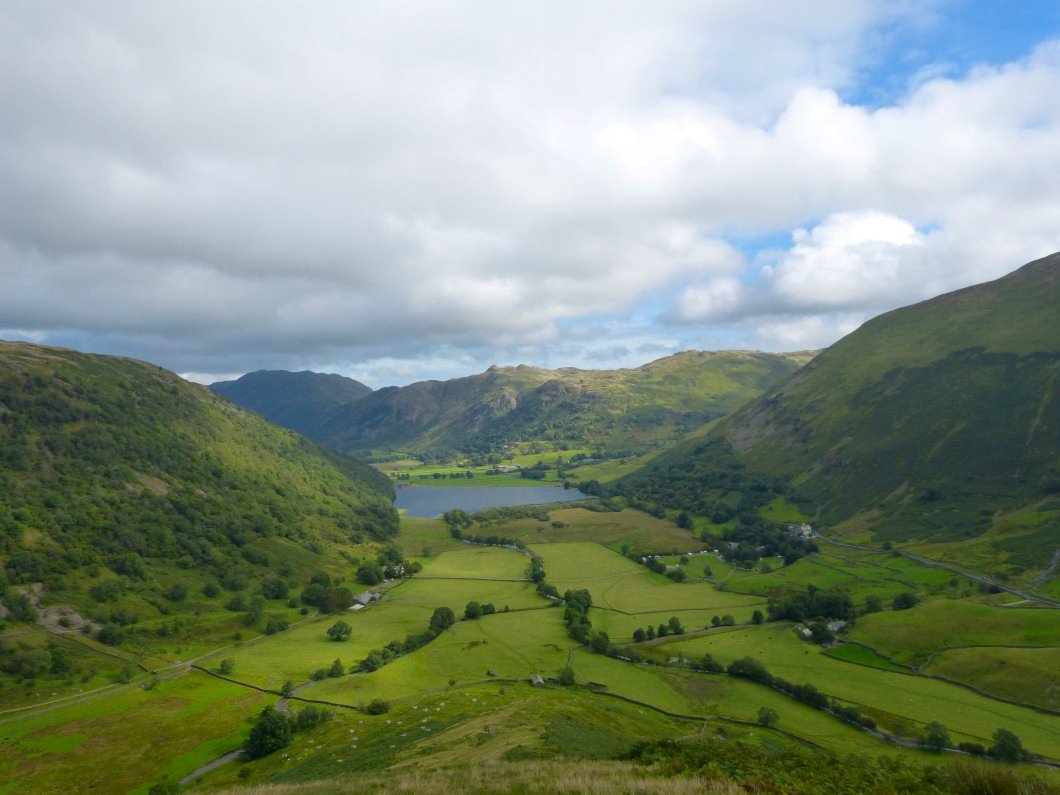 It's steep up High Hartsop Dodd but that means you soon get the views. Brothers water and Place Fell are added to the scene.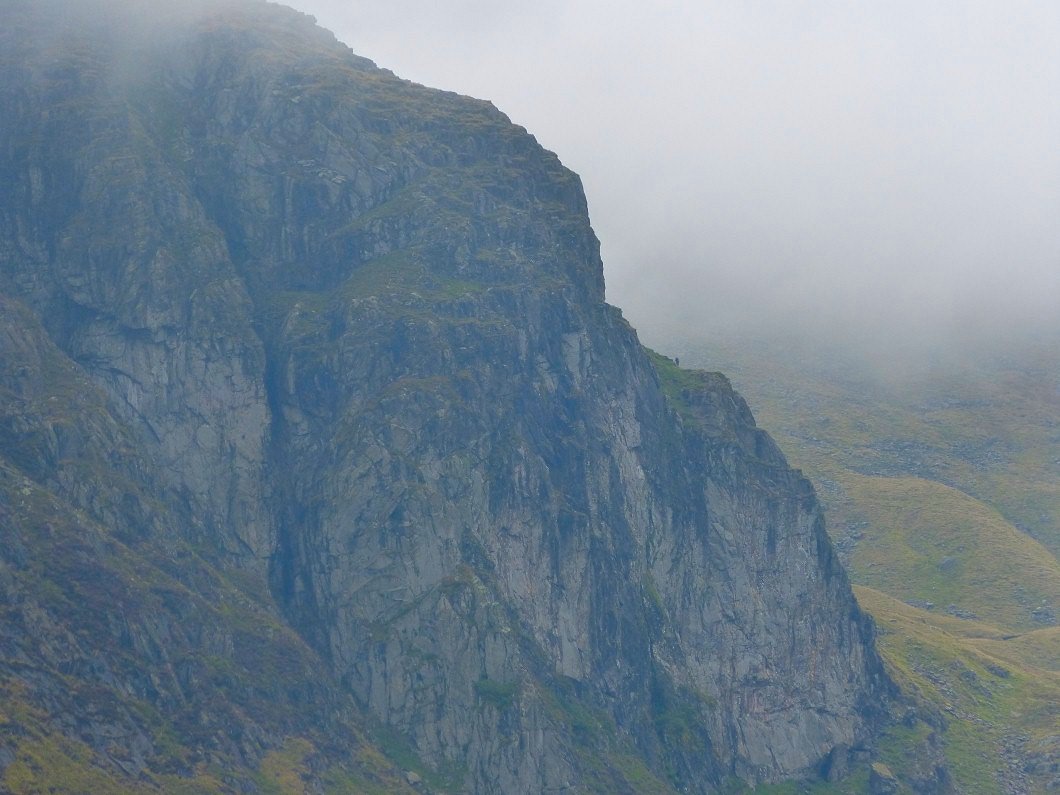 Looking across to someone climbing to the Priest Hole cave.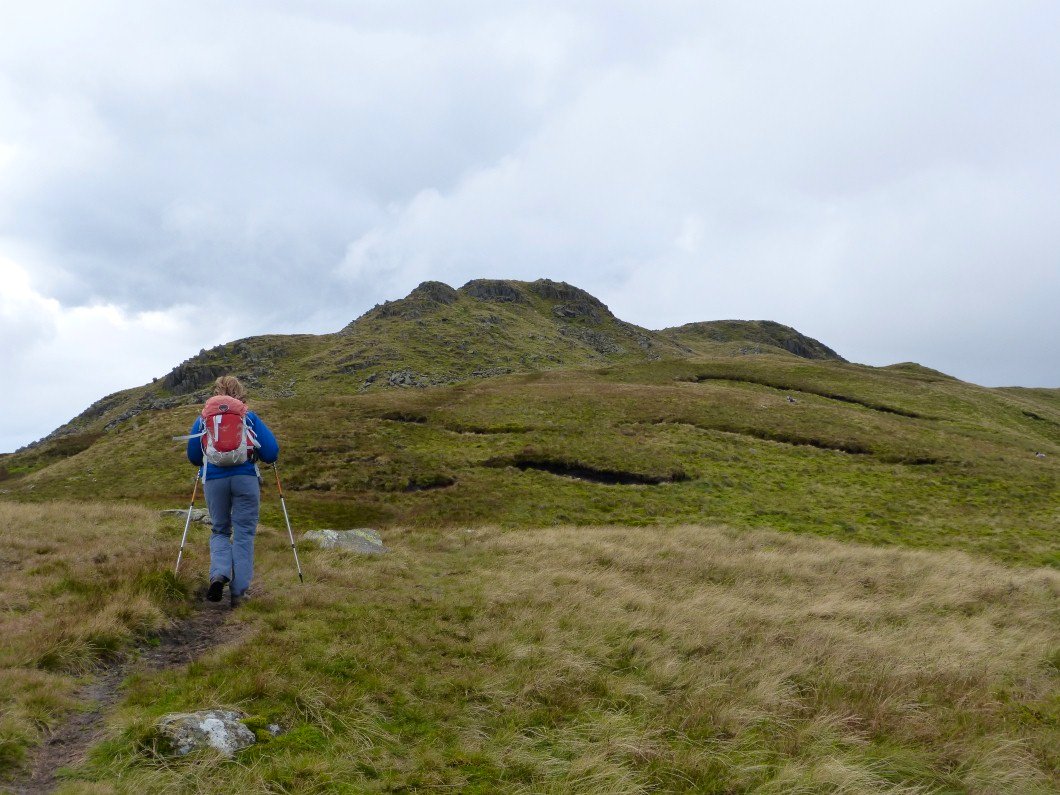 Once on the top of High Hartsop Dodd it's not to far to Little Hart Crag.
Red Screes from Little Hart Crag.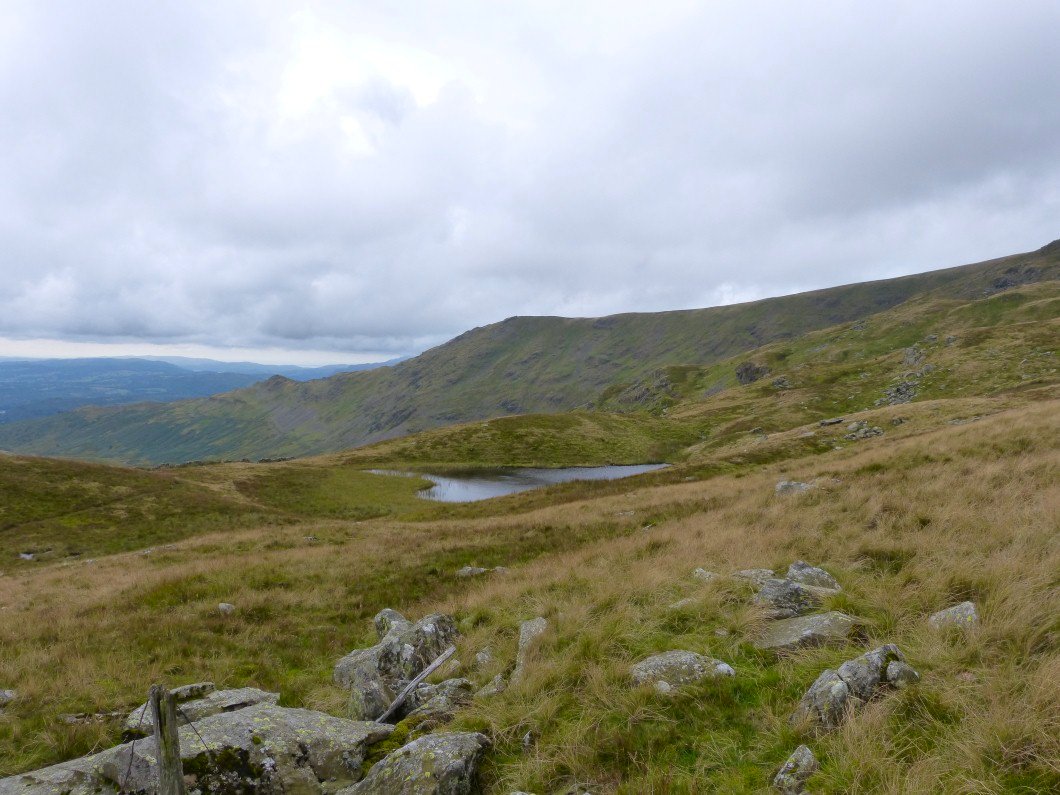 Low Pike and High Pike behind Scandale tarn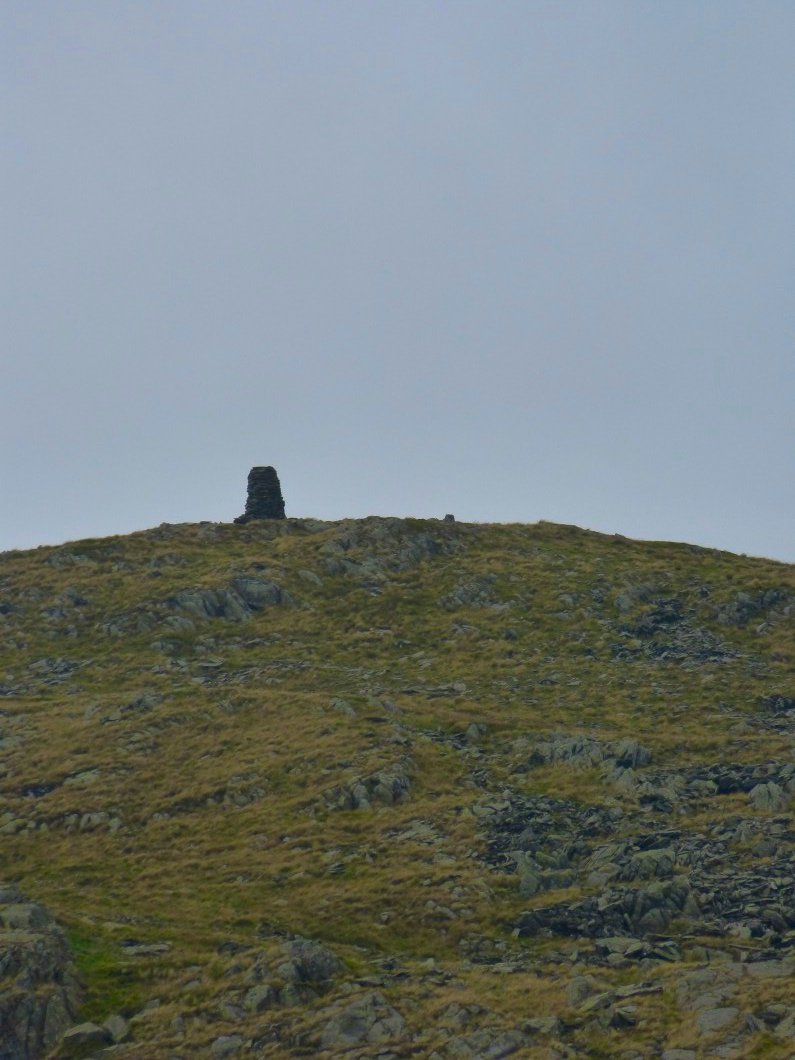 The big cairn on High Bakestones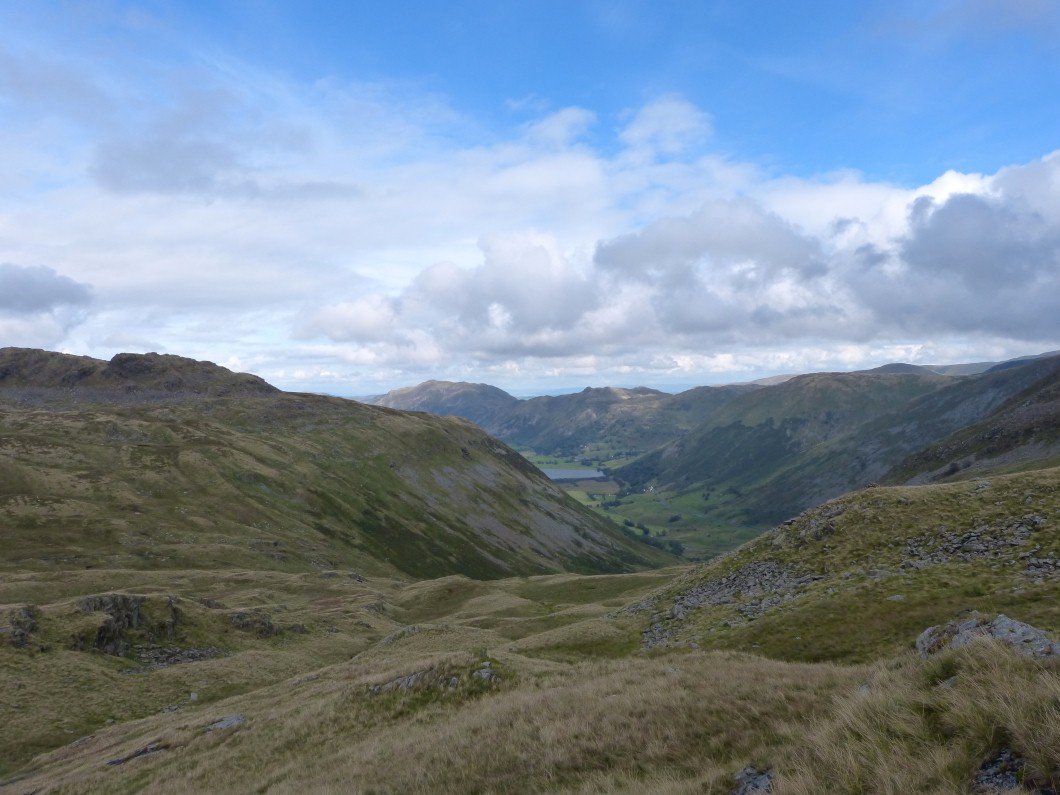 It's turning into a lovely day as we climb Red Screes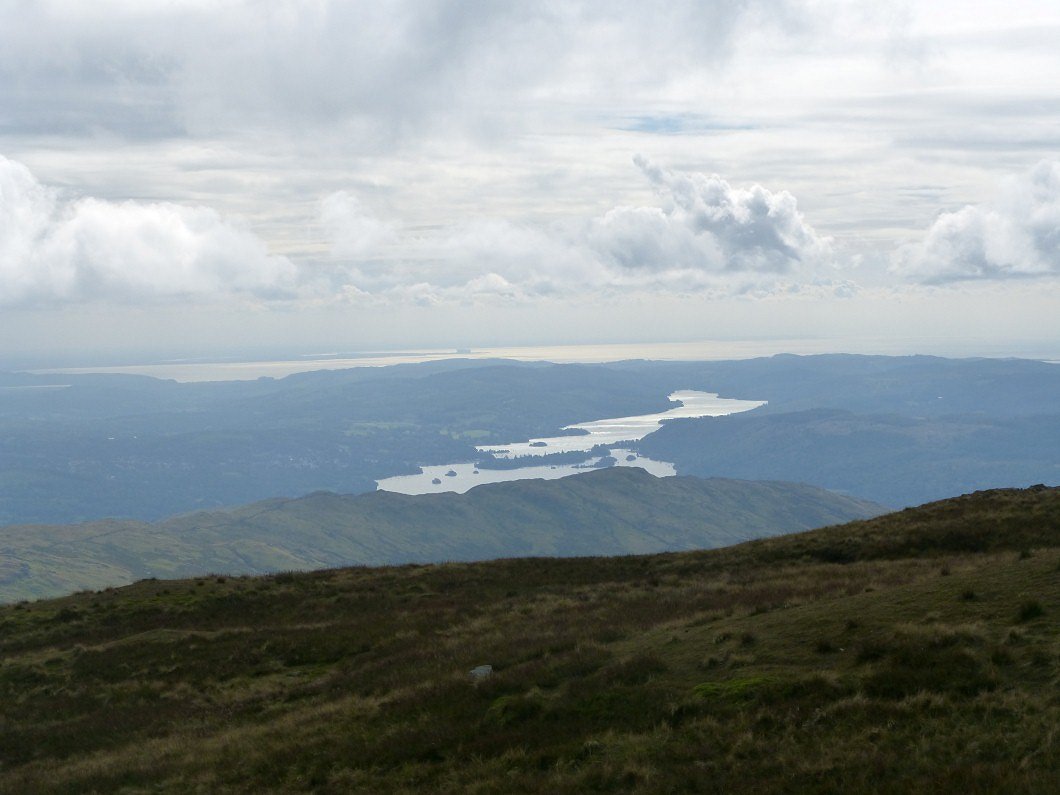 Windermere and the coast from Red Screes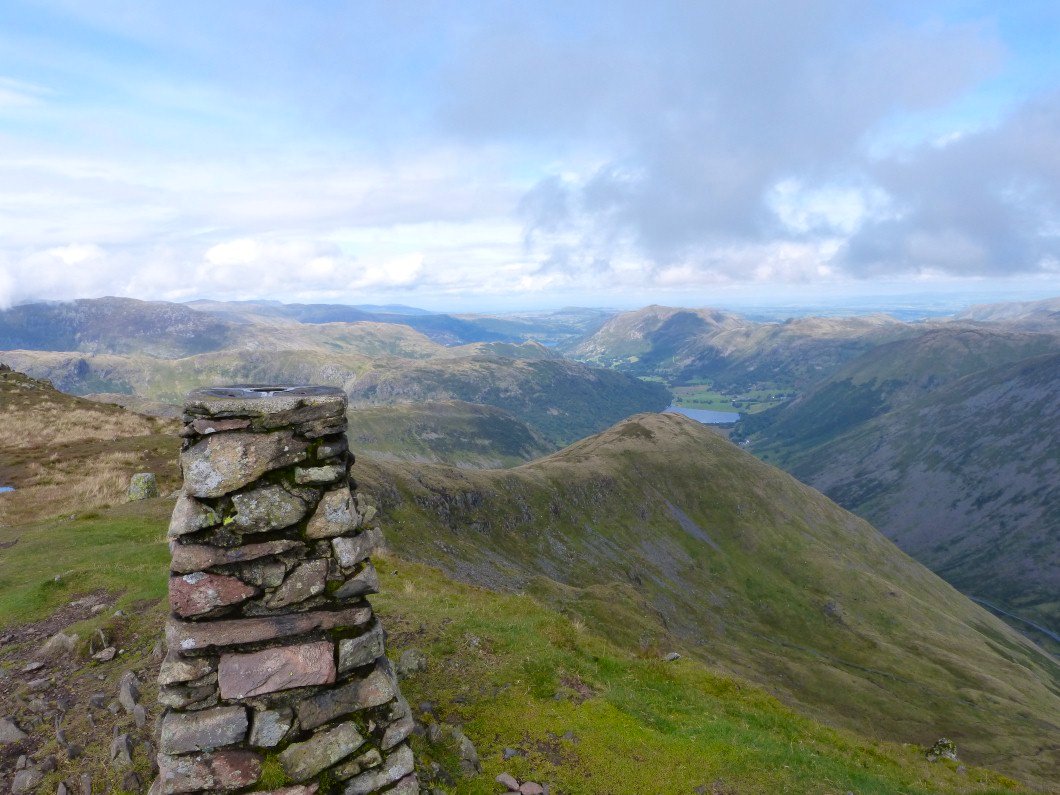 Looking down to Middle Dodd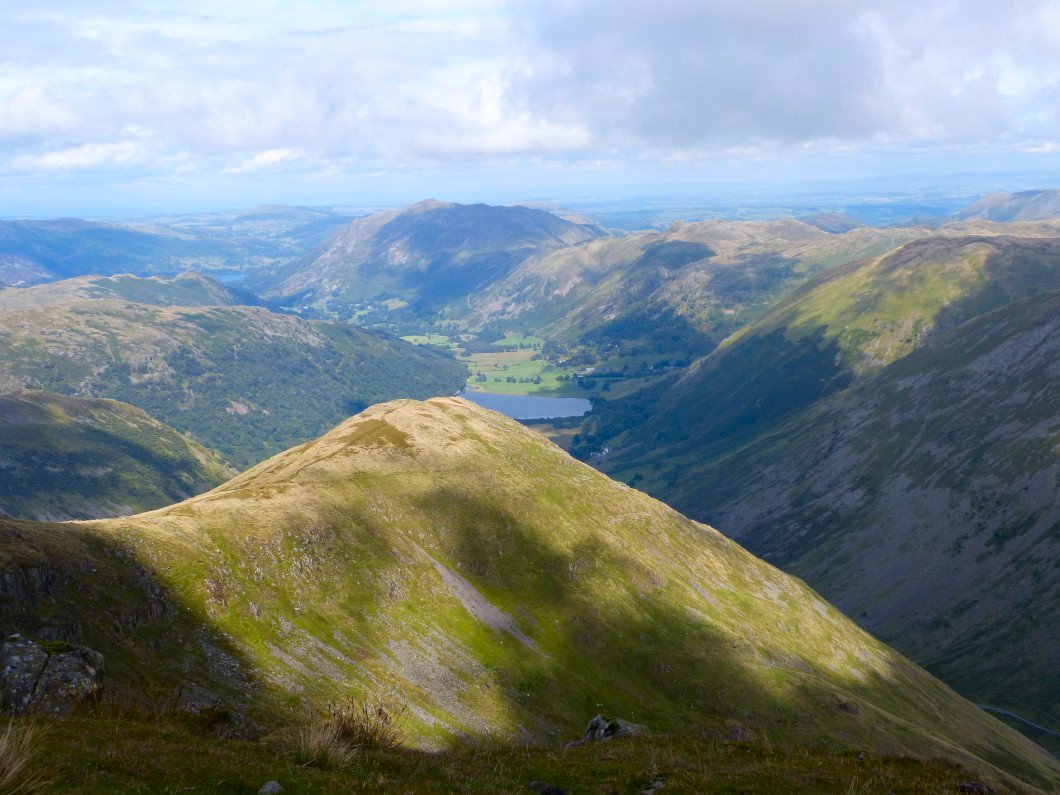 Which a few minutes later is lit by the sun.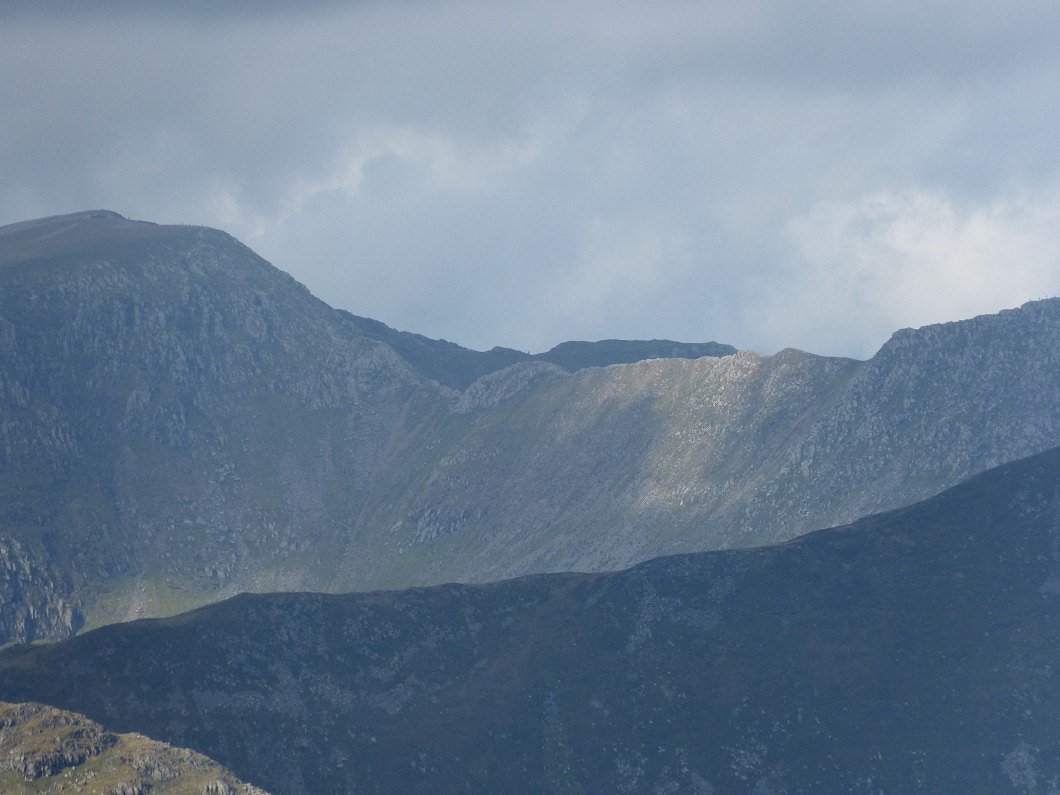 Striding Edge with Swirral Edge beyond.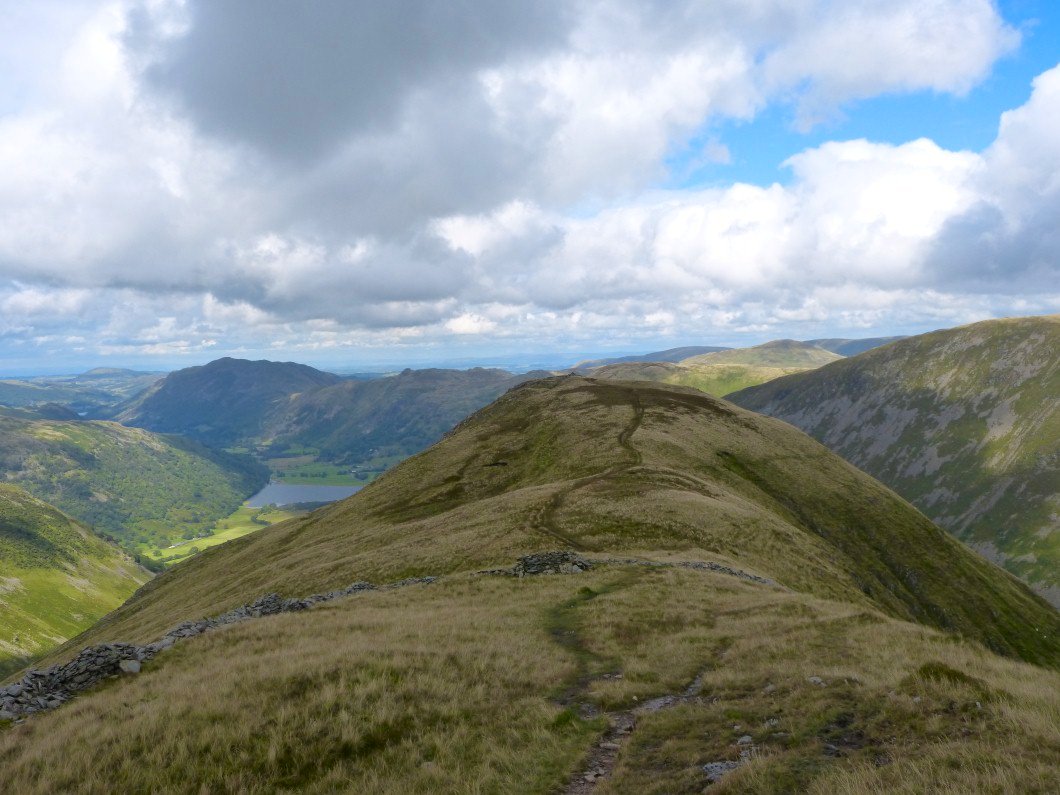 Heading down Smallthwaite Band to Middle Dodd. Up to now I had not fared to badly in my trainers but I knew the descent from Middle Dodd would test their grip.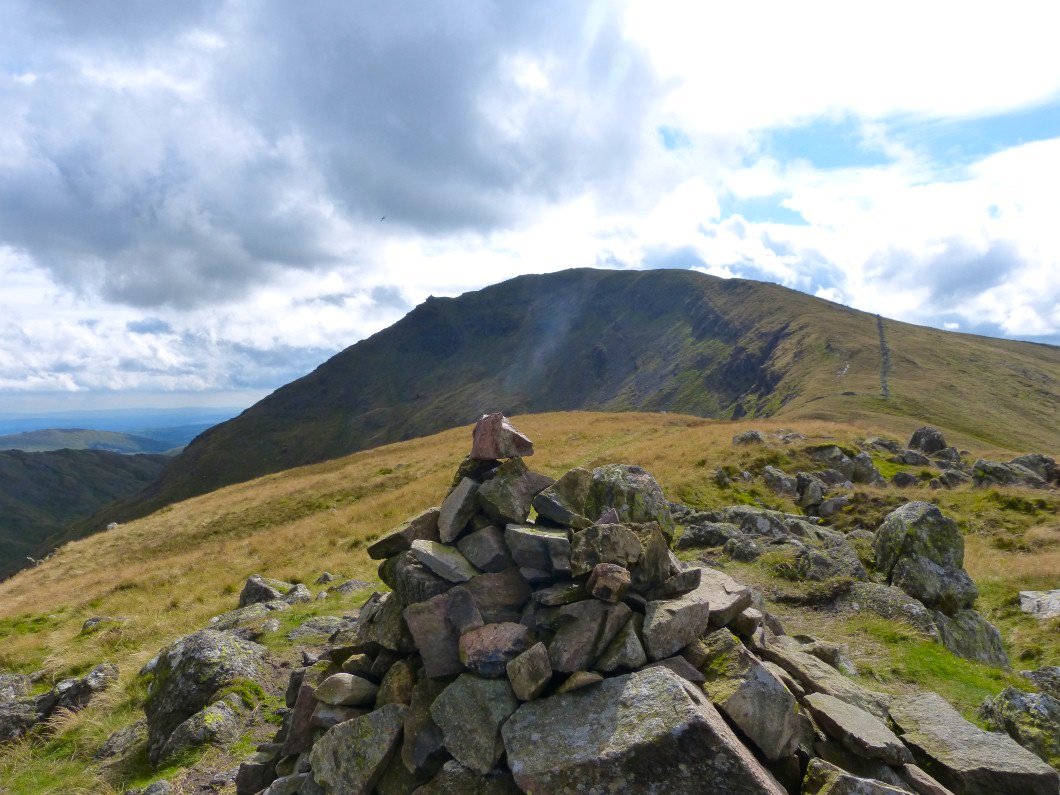 Before the descent a look back to Red Screes.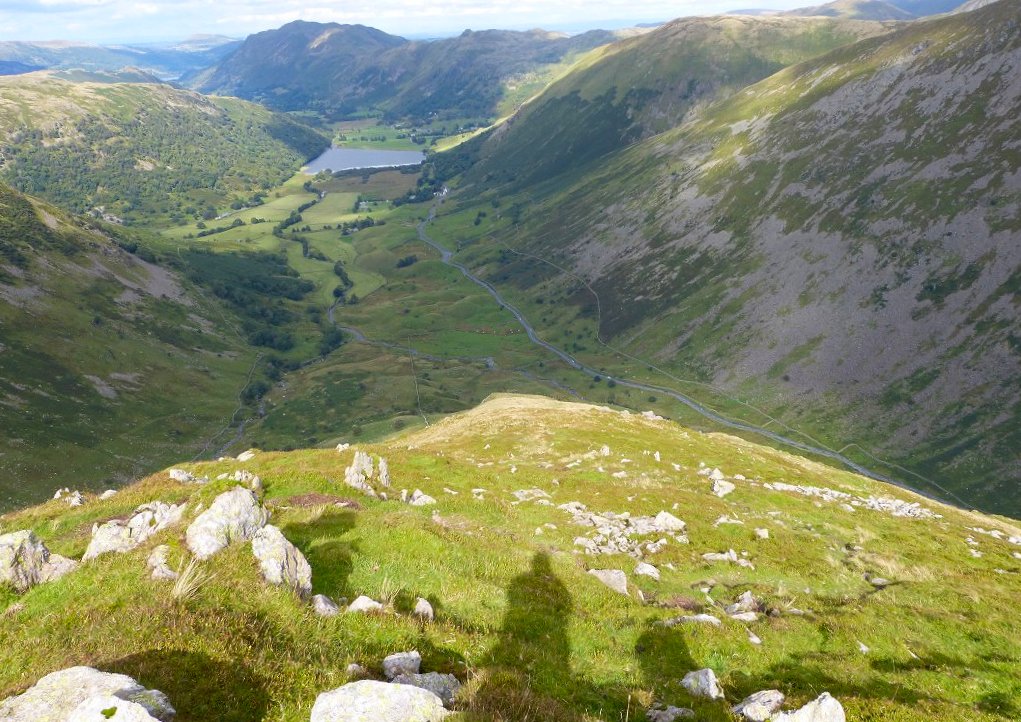 Hmmm. I think I will put the micro-spikes on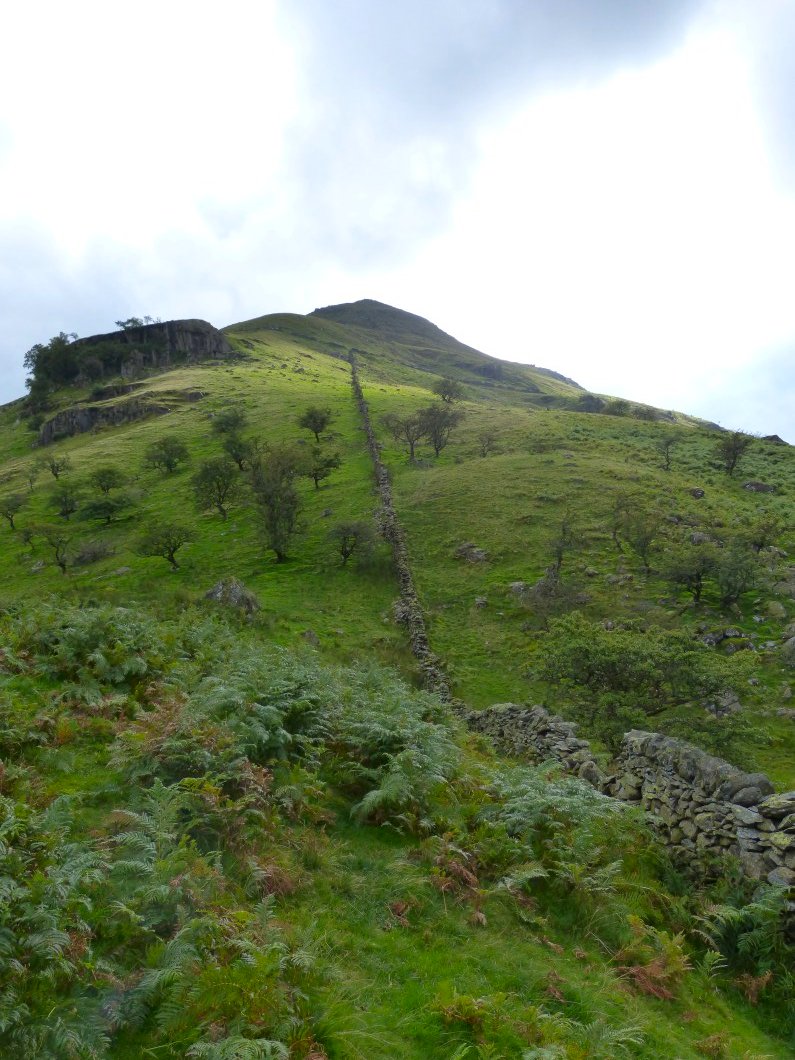 Looking back up at the very steep descent.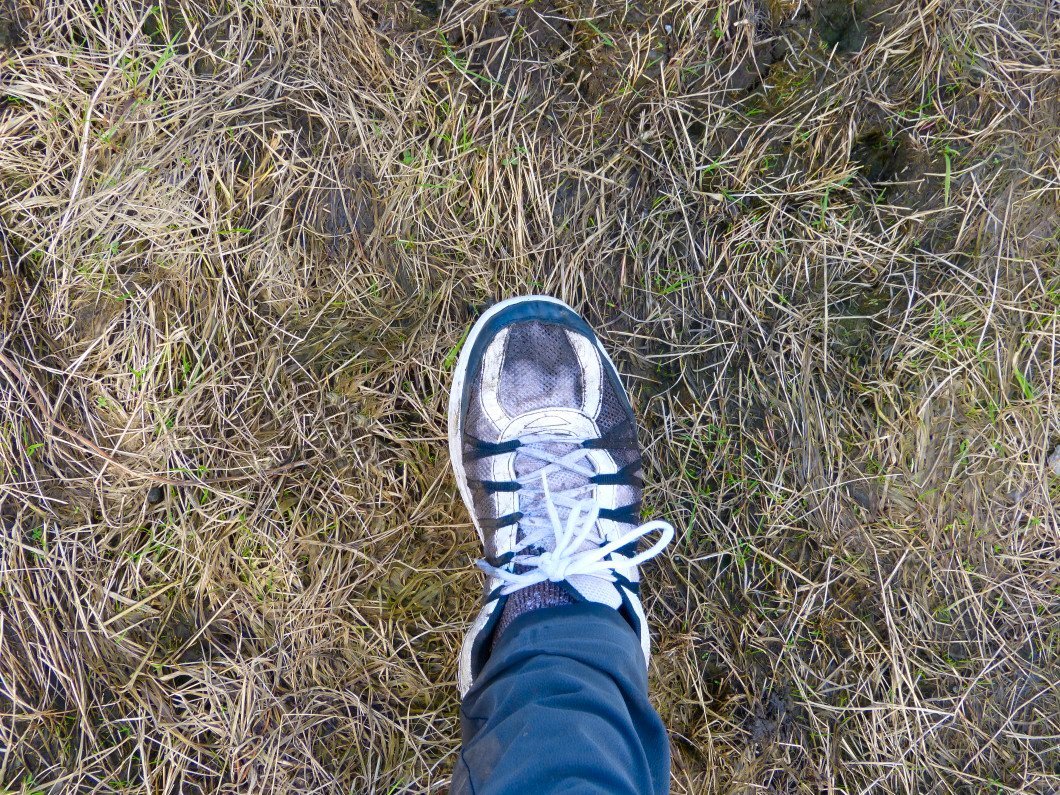 A quick consumer review. Matalan fashion trainers- 10/10 on the high street. 0/10 for fell walking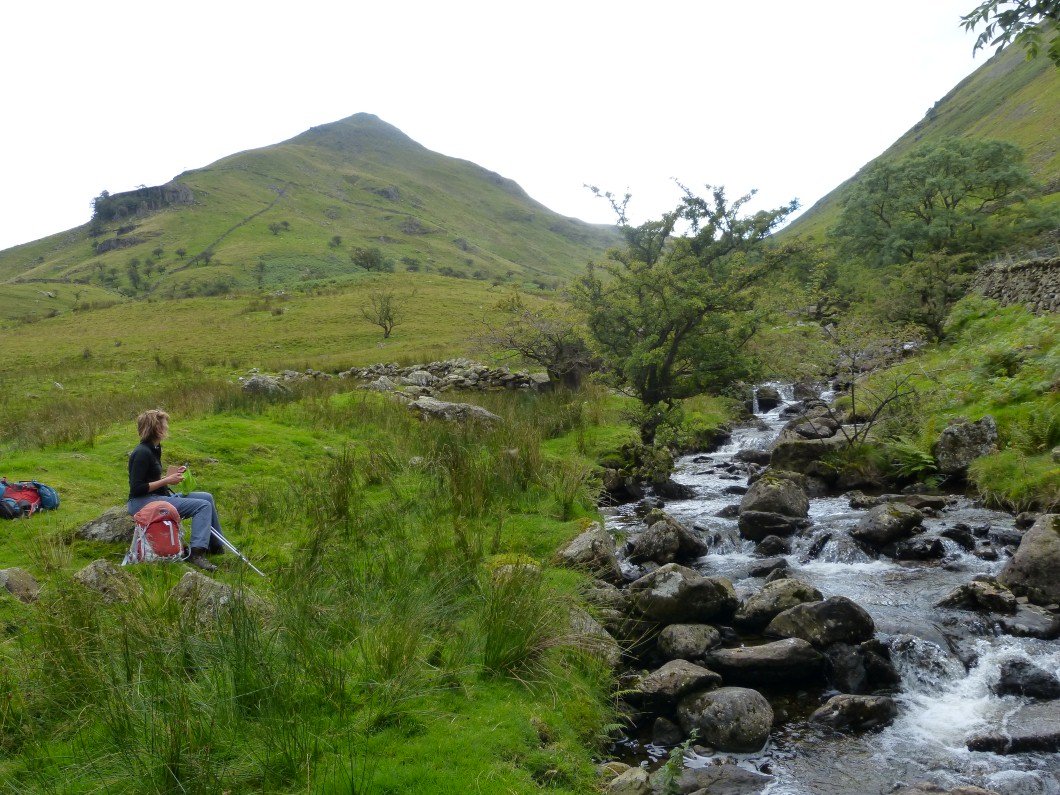 Sue has a break looking back up Caiston Glen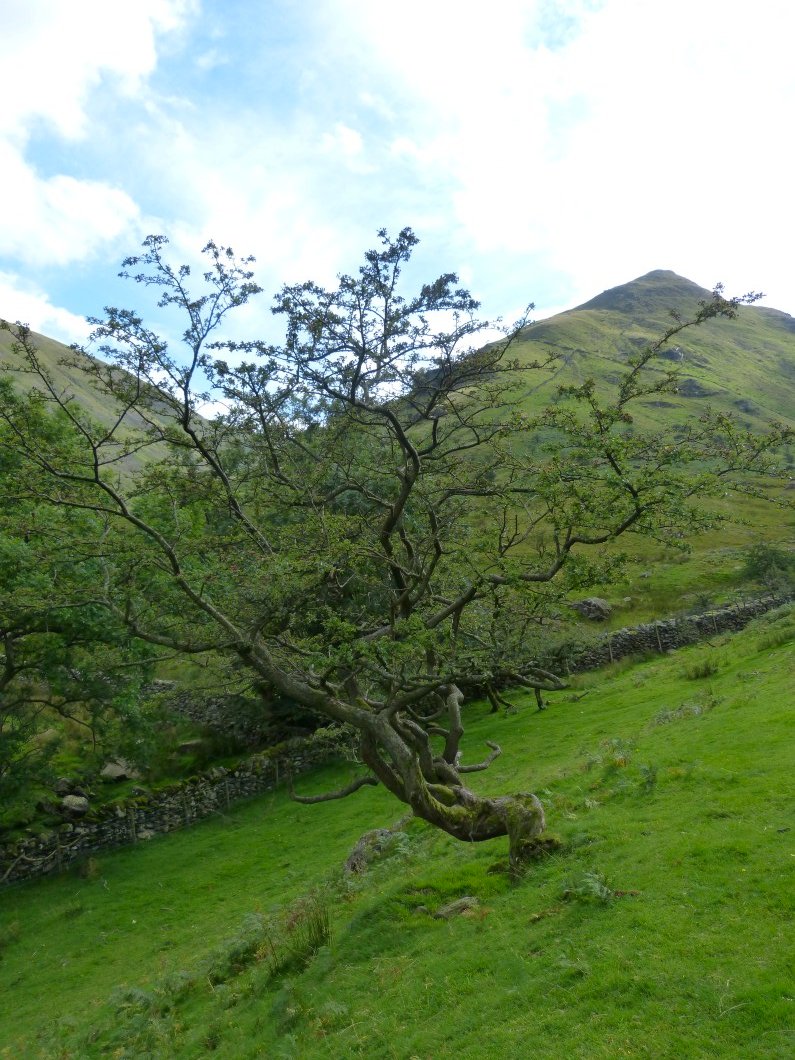 Gnarly old tree.
A lot clearer in Dovedale now.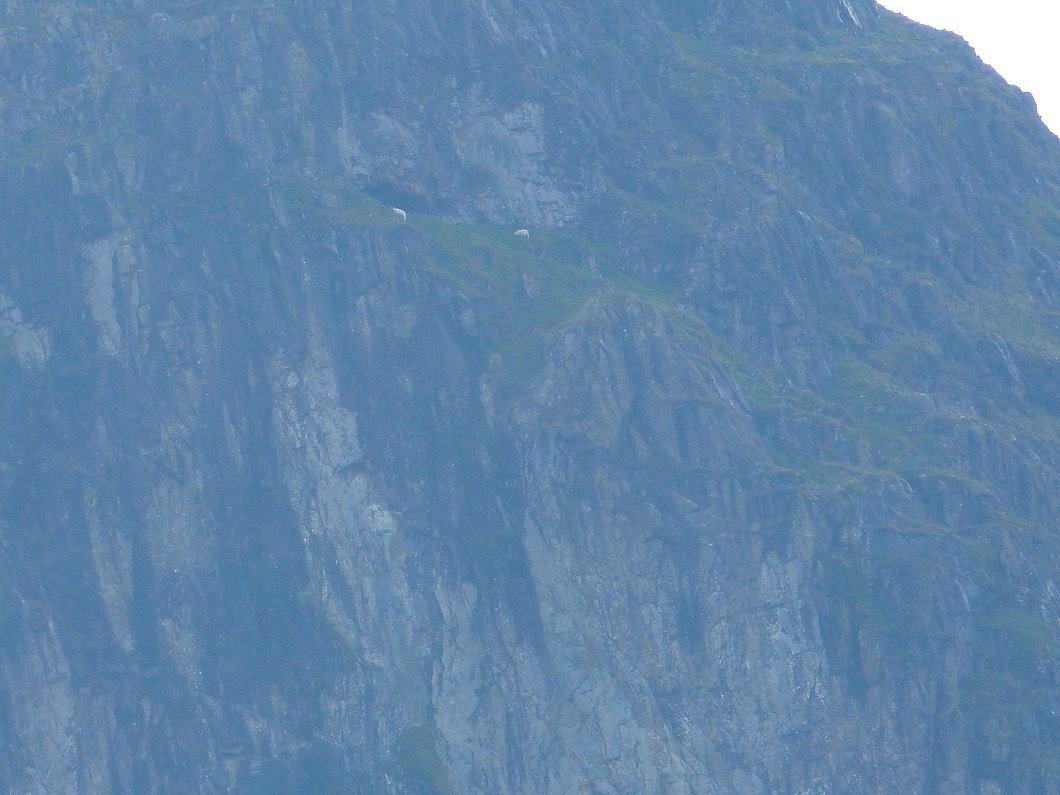 A couple of sheep living on the edge by the cave.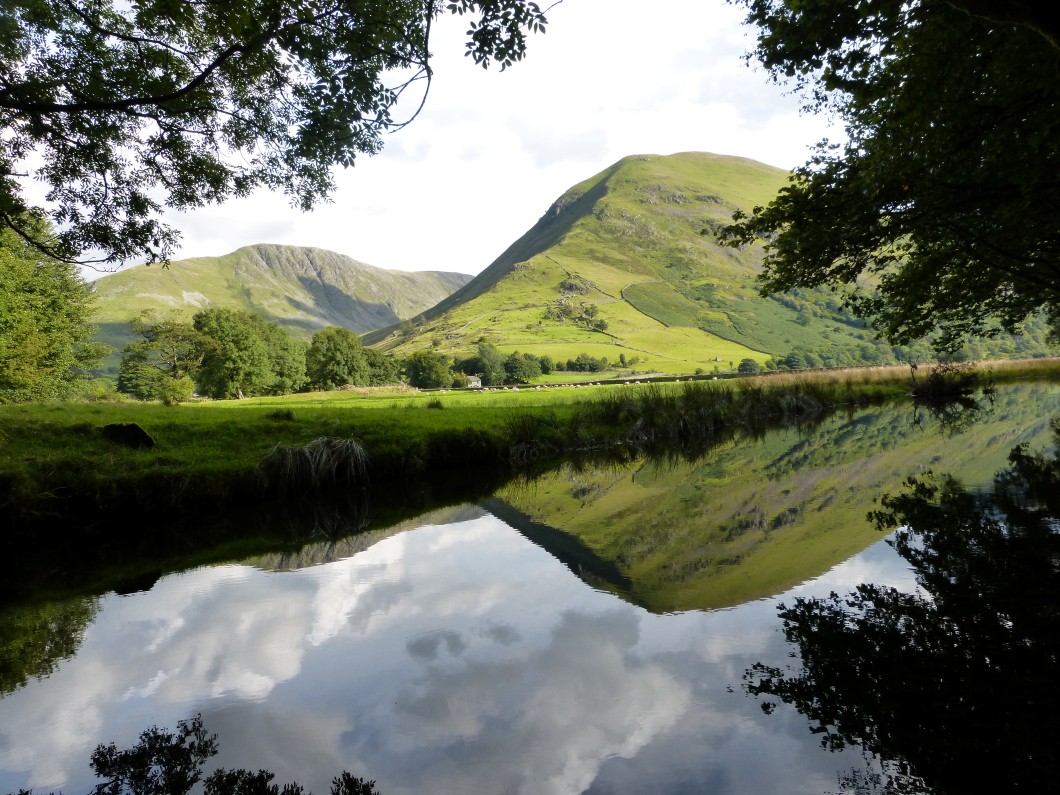 Hartsop Dodd and Gray Crag reflected in Brotherswater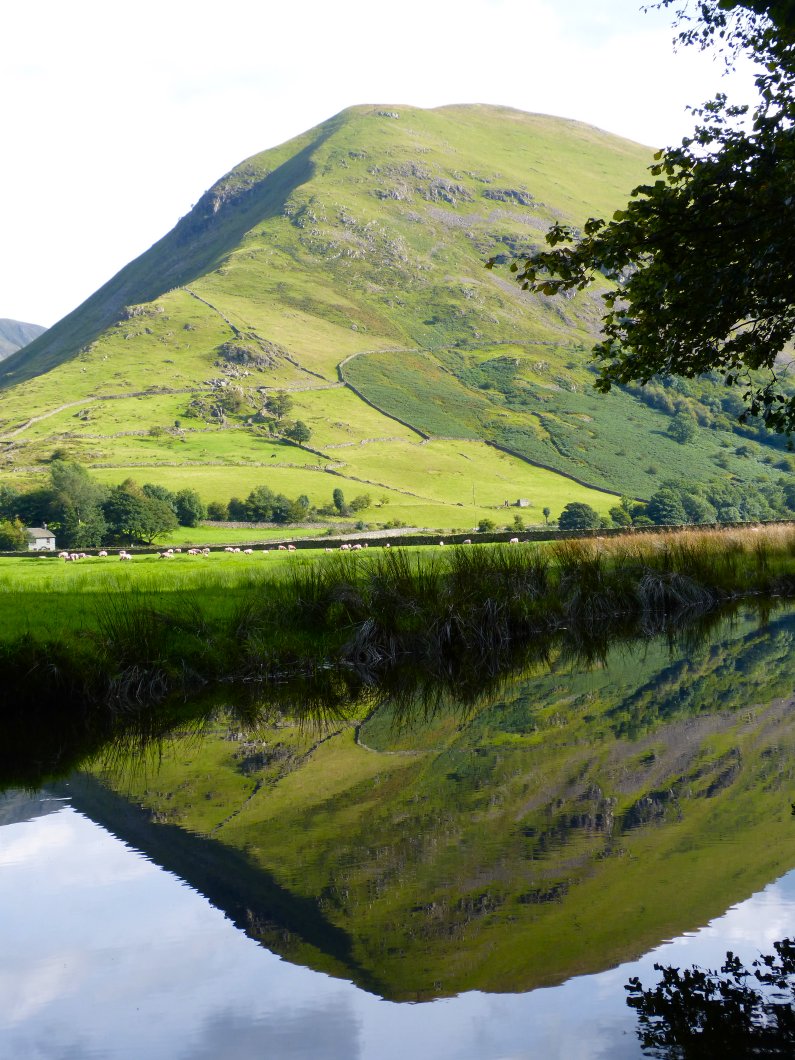 Zooming in on Hartsop Dodd
A lovely afternoon now