WWW.KARLSWALKS.CO.UK
PICTURES AND TRIP REPORTS FROM MY WALKS IN THE ENGLISH LAKE DISTRICT
Iron Crag
20th June 2015
Route.
Bleach Green - Anglers Crag - Revelin Crag - Crag Fell - Ennerdale fence - Iron Crag - Grike - Bleach Green
(about 8 miles 2600ft ascent)
With our hard walk yesterday and the trip up over Slight Side and Scafell on tomorrows menu we thought a easier walk would be better today. Sue's remaining Birketts are scattered all over the place including Iron Crag above Ennerdale. we made a round of it by including the Wainwrights of Crag Fell and Grike and had a look at the impressive pinnacles above Ennerdale Water
.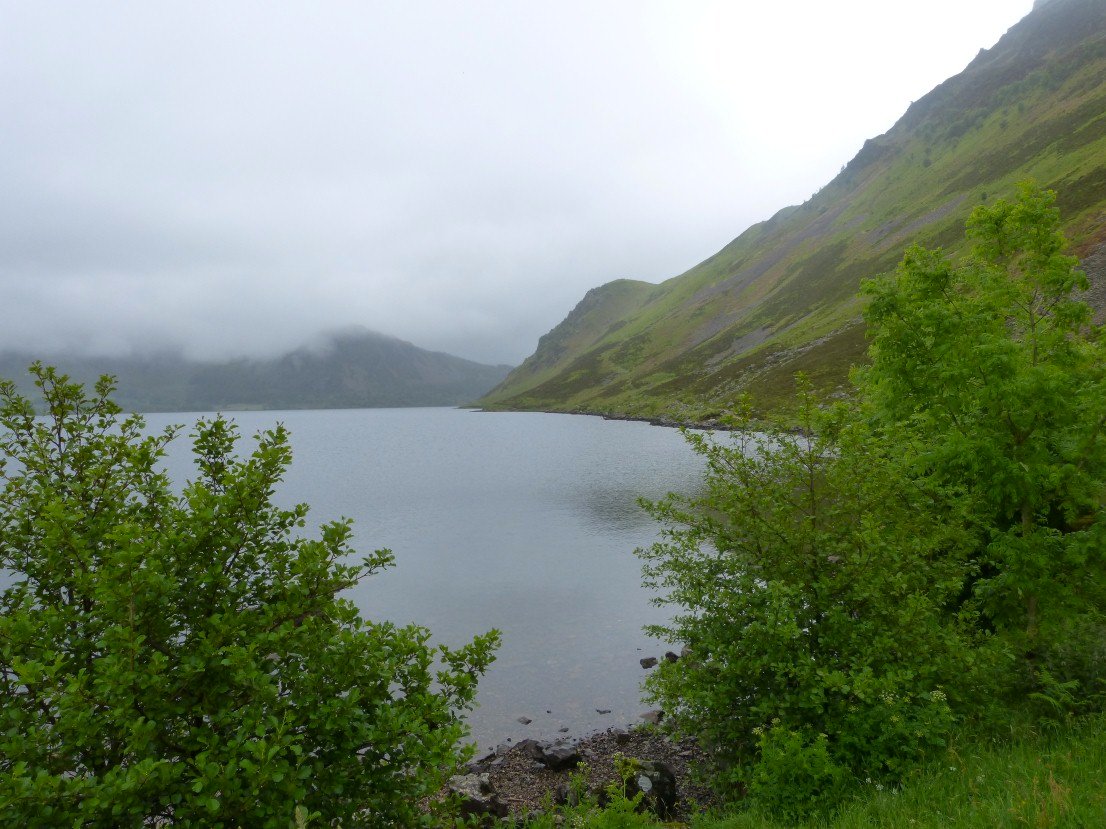 Again the weather wasn't brilliant but it wasn't windy and was dry as we set of along the lake shore to climb the clear path to Anglers Crag.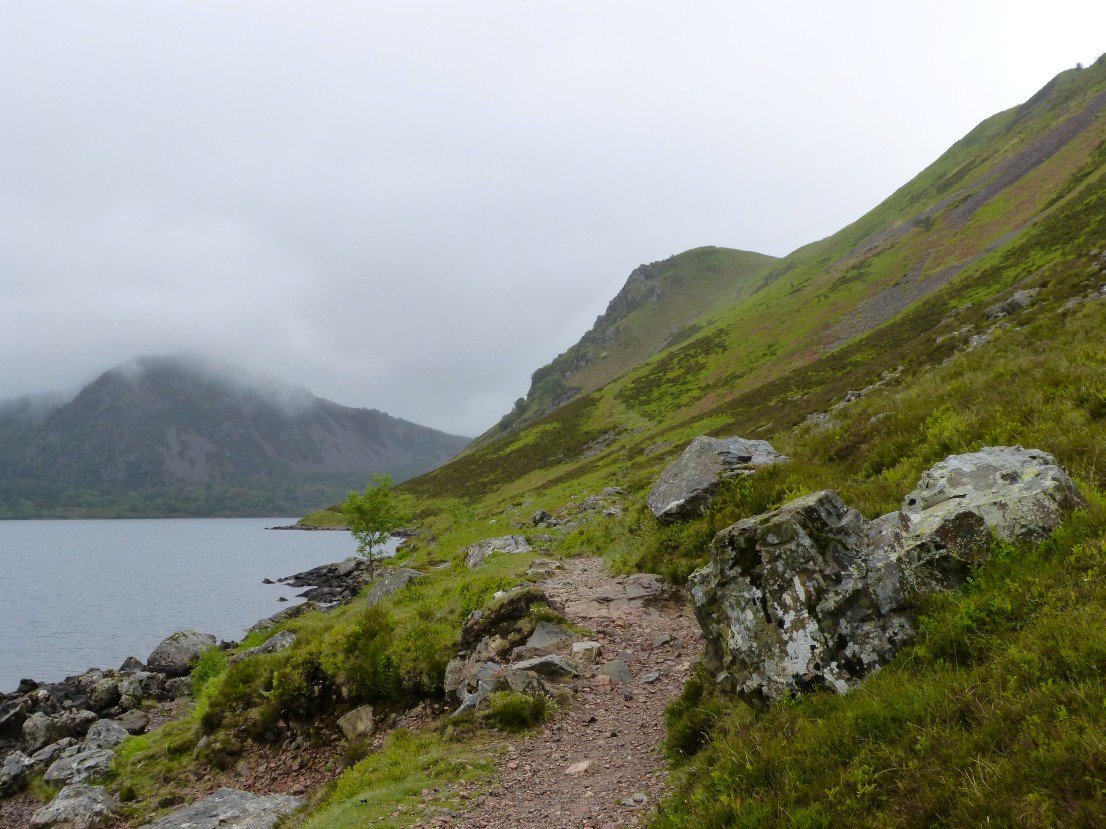 Just about to start up the steep path. Although clear from a distance the start of the path is easy to miss close up ( or at least it was to us) so we had to double back, much to the amusement of a group of Aussie coast to coasters who informed us that we were going the wrong way.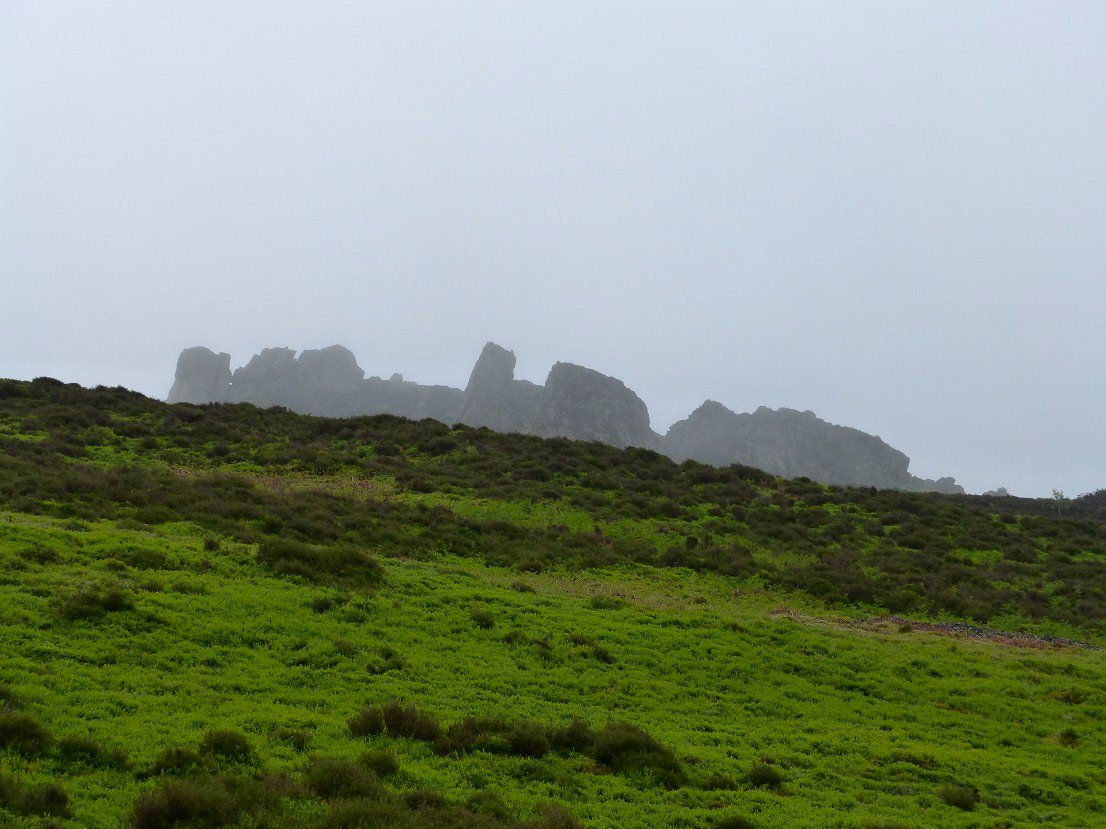 Looking up to the pinnacles from the climb.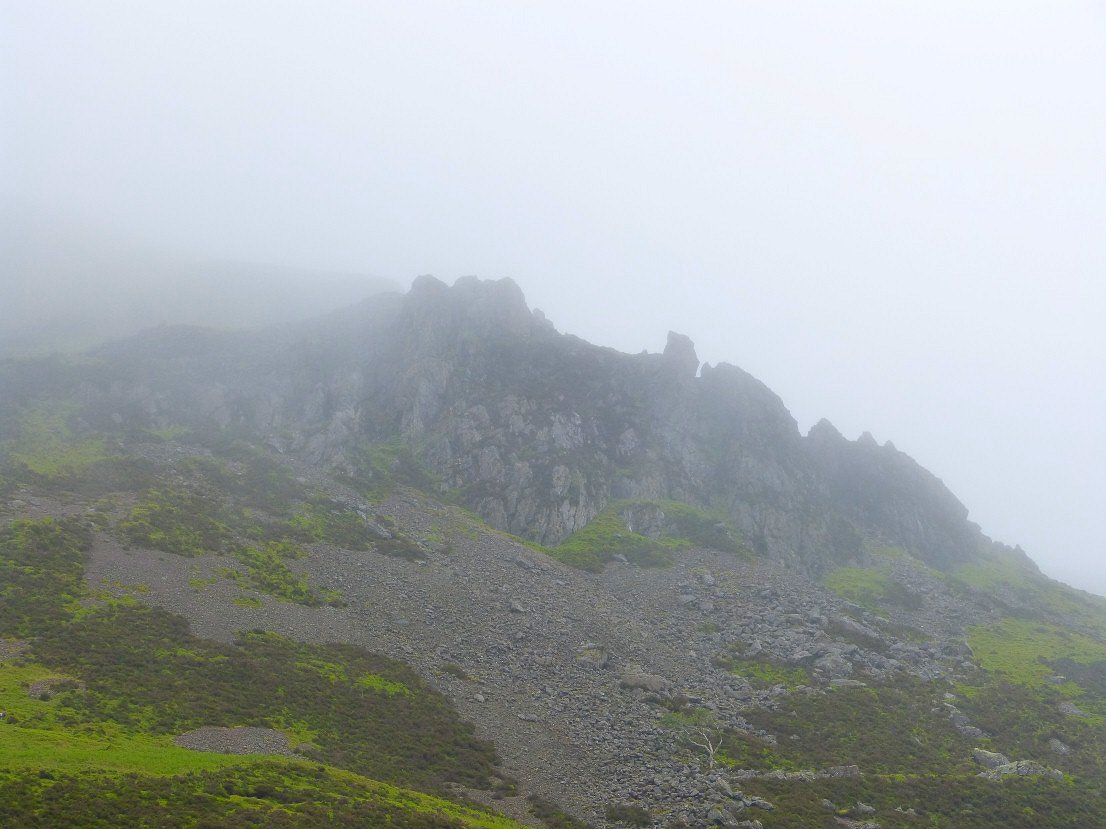 A closer look at the pinnacles. We followed a very airy but clear path to the right under the rocks. Last time I came this way I went left and climbed up for a close look at the rocks but today we were content with a longer range view.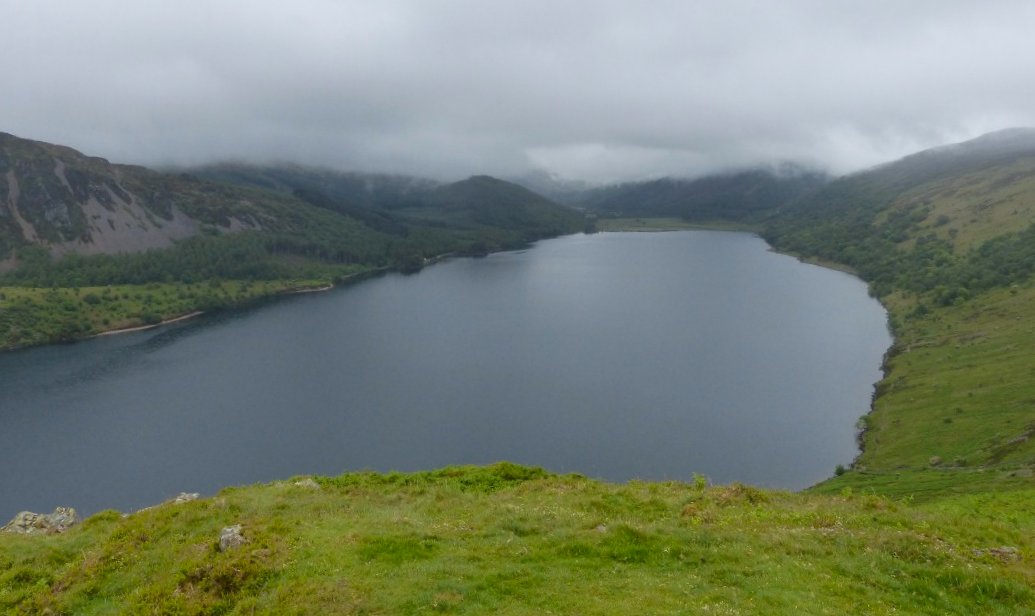 lovely view along Ennerdale from Anglers Crag.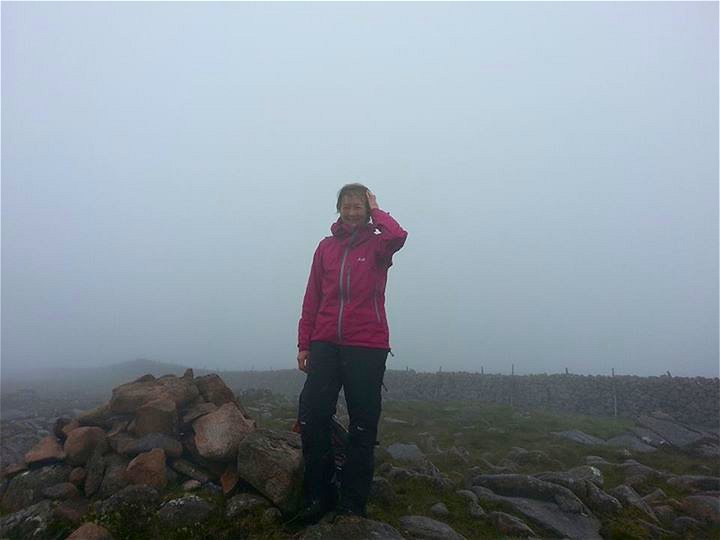 As we reached the ridge to climb up to Crag Fell it started raining quite heavily so it was camera away and the long plod up to Iron Crag was done with no views and in a cold rain.
Just one photo taken, Sue on the indistinct top of Iron Crag.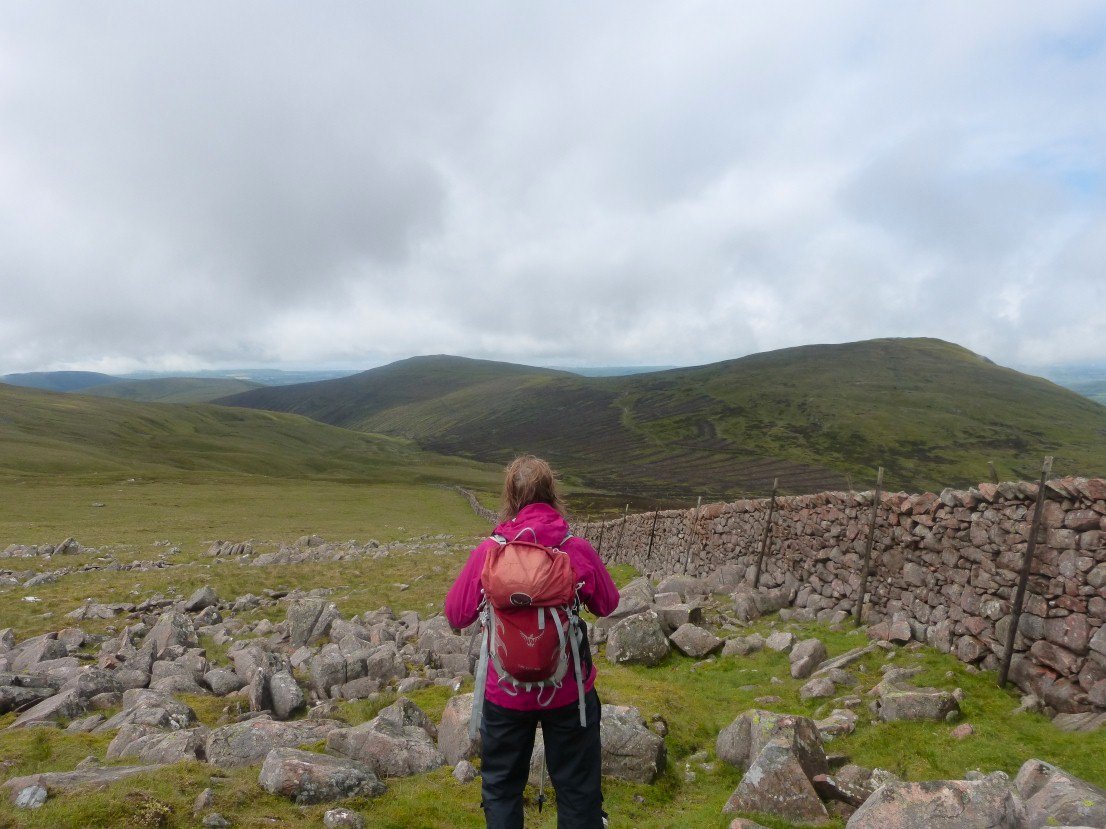 As we walked back down the hill within the space of about five minutes the skies cleared and from then on the day became quite warm and sunny. This is looking to Grike on the left and Crag Fell on the right. The trees below Crag Fell which were very useful in getting your bearings have now all been felled.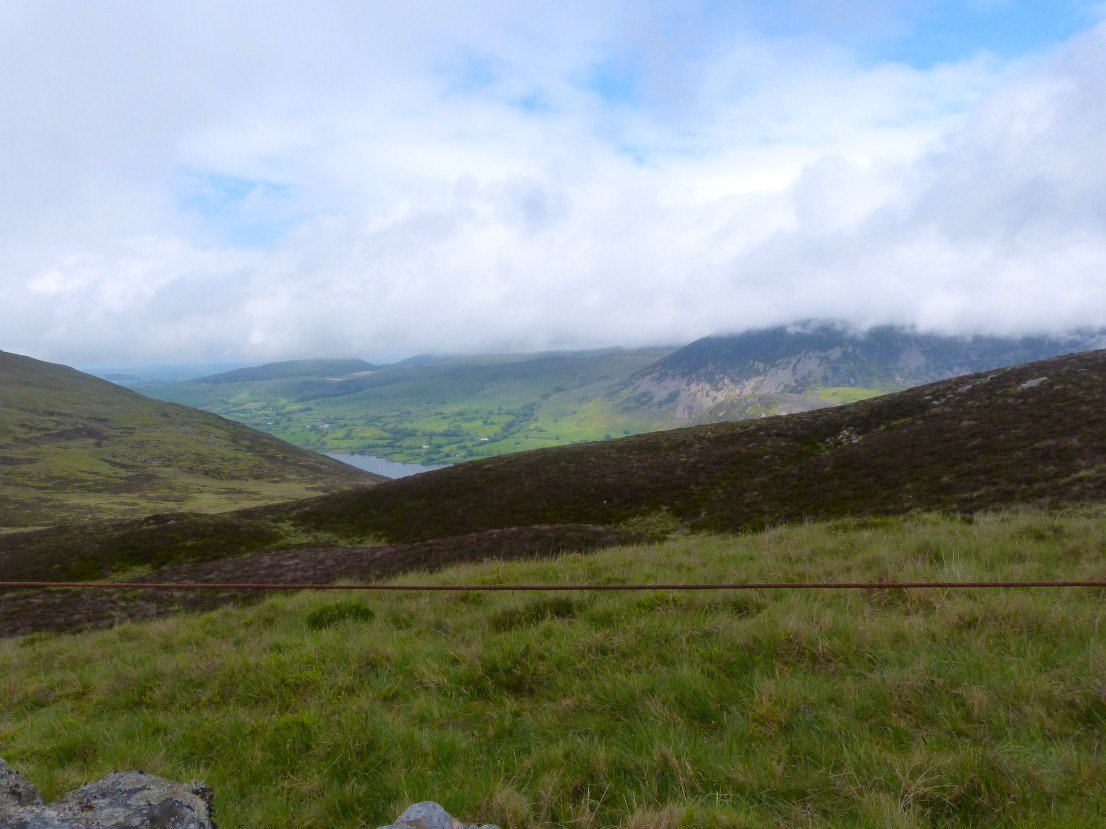 Looking over the Ennerdale fence to a little bit of Ennerdale Water with Herdus above.
looking up past the phone mast to Grike.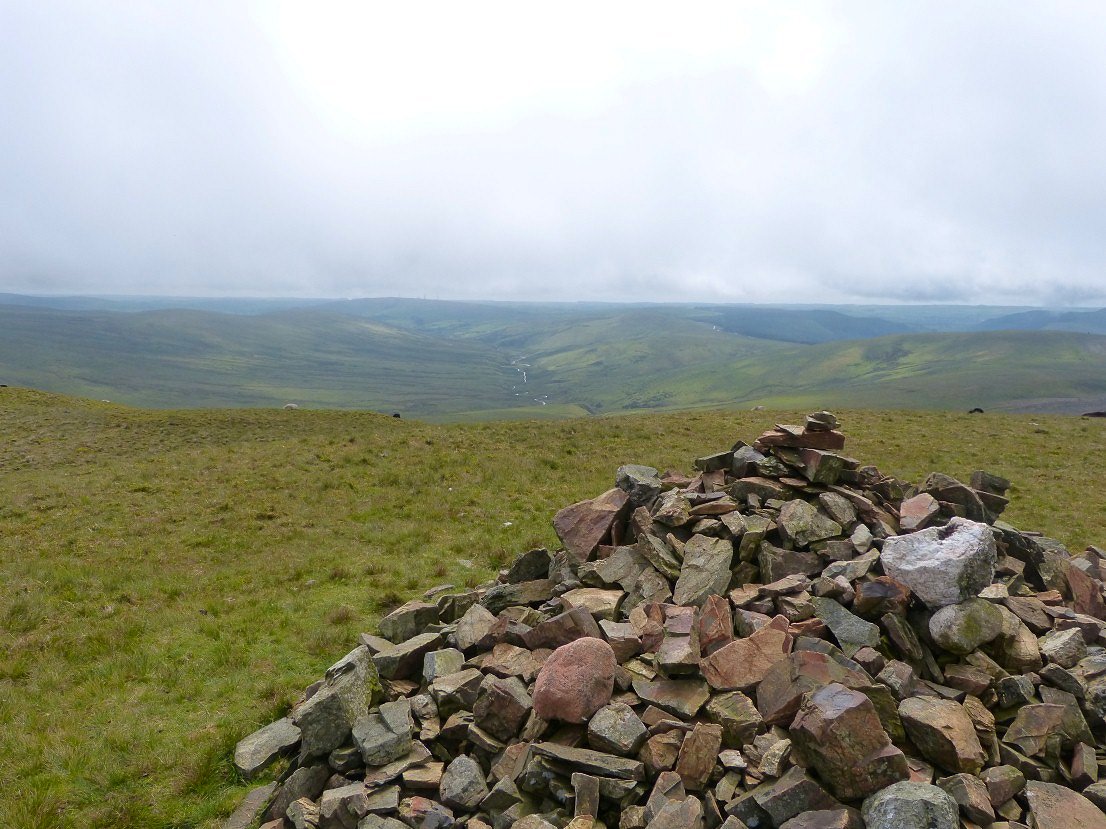 The valley of the river Calder from Grike.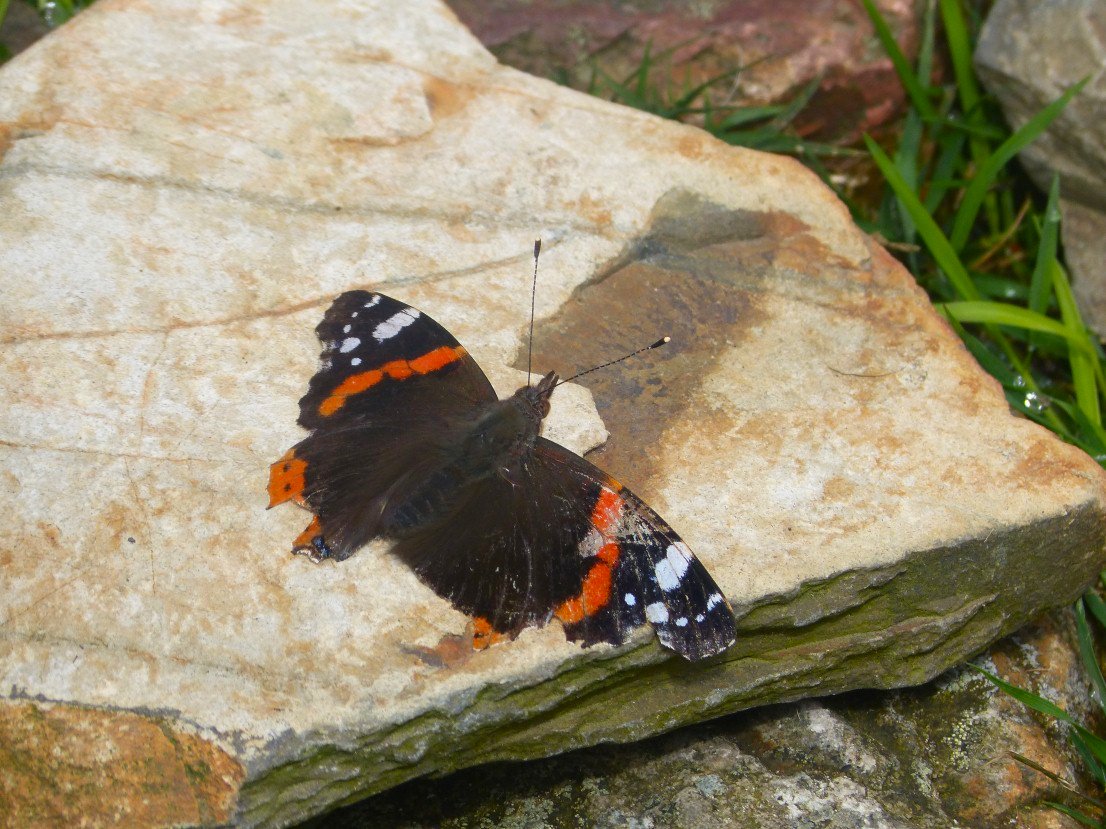 As we had a break in the wind shelter on Grike this butterfly which looks to have been in the wars joined us.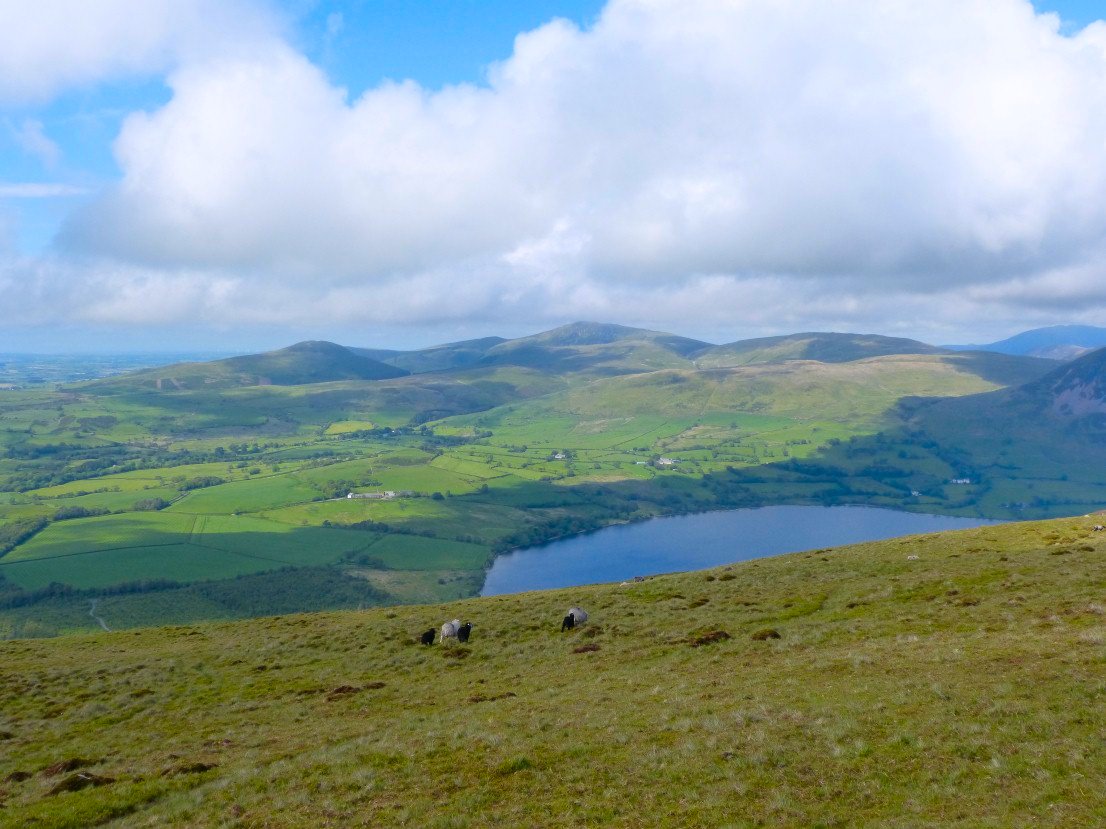 A lovely afternoon looking over Ennerdale to Knock Murton and the Burnbank Fell group.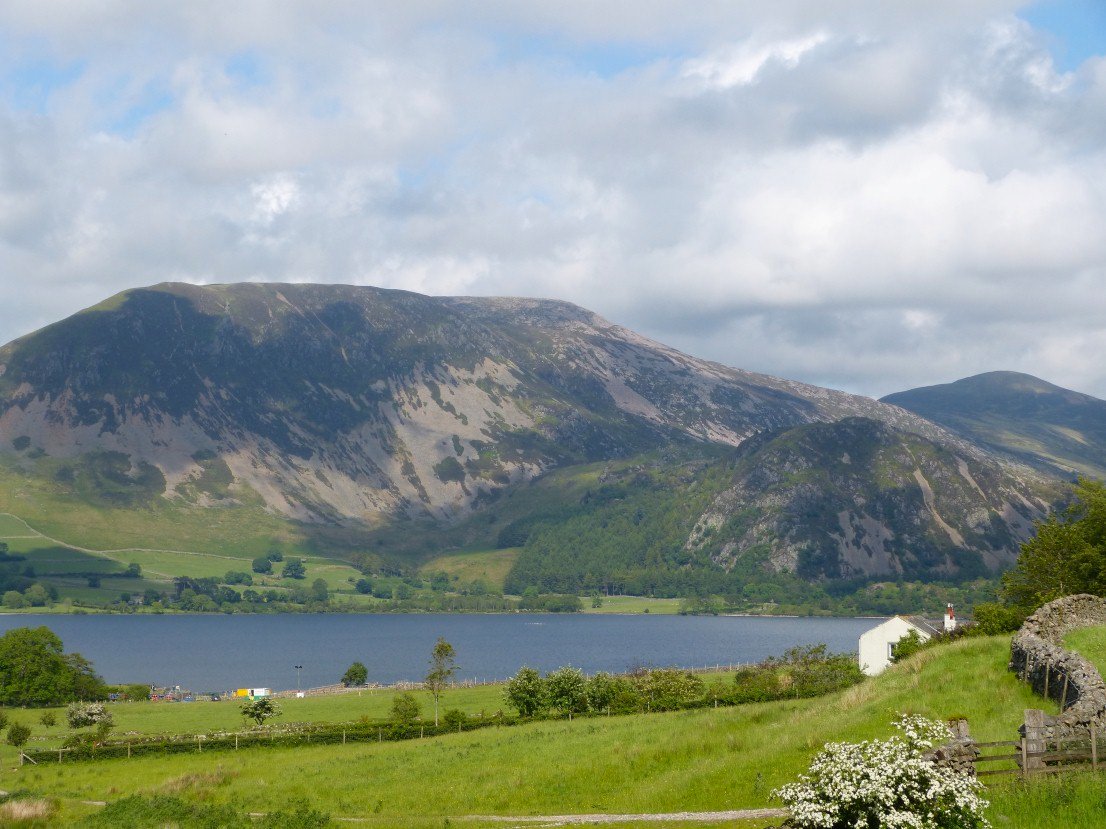 Bowness Knott on the shores of Ennerdale with the huge mass of Herdus/ Great Borne behind. Starling Dodd is the fell to the right.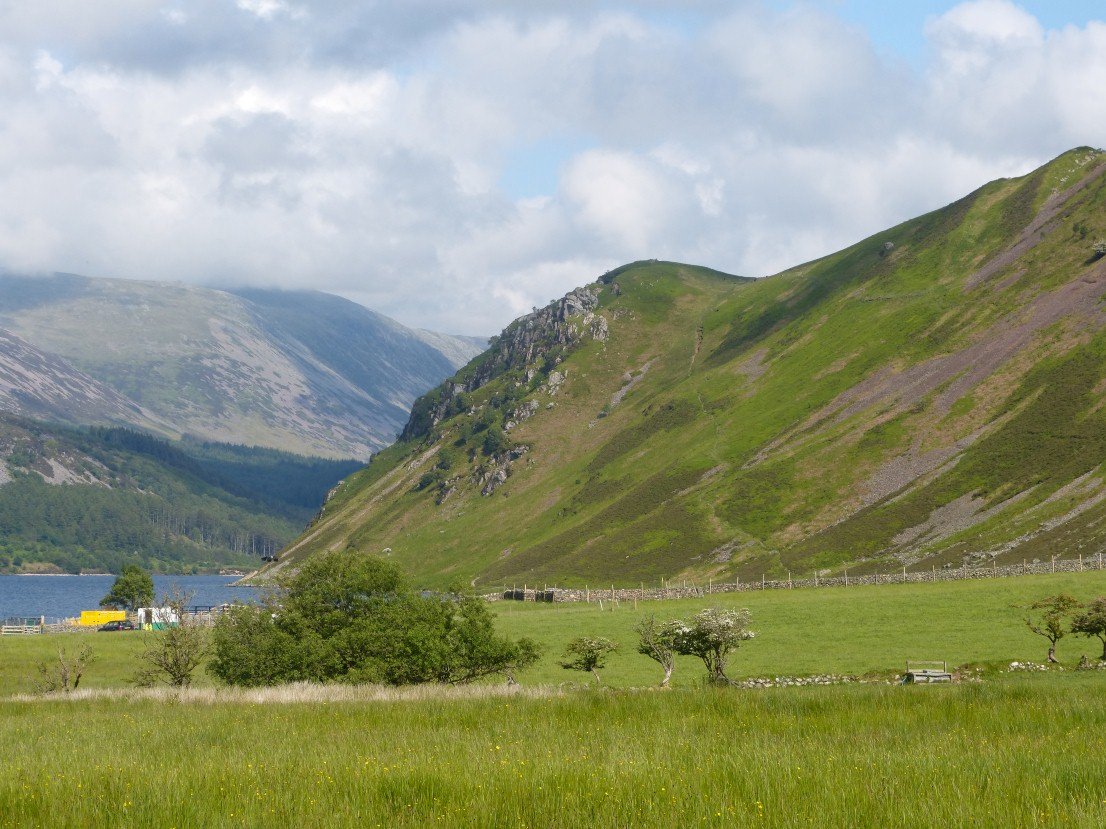 A lot brighter on Anglers Crag now.
We drove back round to Eskdale to meet with April, Beefy and our other friends who were coming to celebrate Beefy's first and April's sixth Wainwright round