WWW.KARLSWALKS.CO.UK
PICTURES AND TRIP REPORTS FROM MY WALKS IN THE ENGLISH LAKE DISTRICT
Slight Side and Scafell
21st June 2015
Route.
Wha House - Terrace Route - Cat cove - Slight Side - Long Green - Scafell - Hard Rigg - Burnmoor Tarn - Lambford Bridge - Eel Tarn Woolpack Inn - Wha House
(about 9 miles 3300ft ascent)
We met with April, Beefy and Dave ( who we last walked with on Whernside last March) to climb Slight Side for beefy's 213 and Scafell for his 214. April also was finishing her sixth round of Wainwrights so it was a double celebration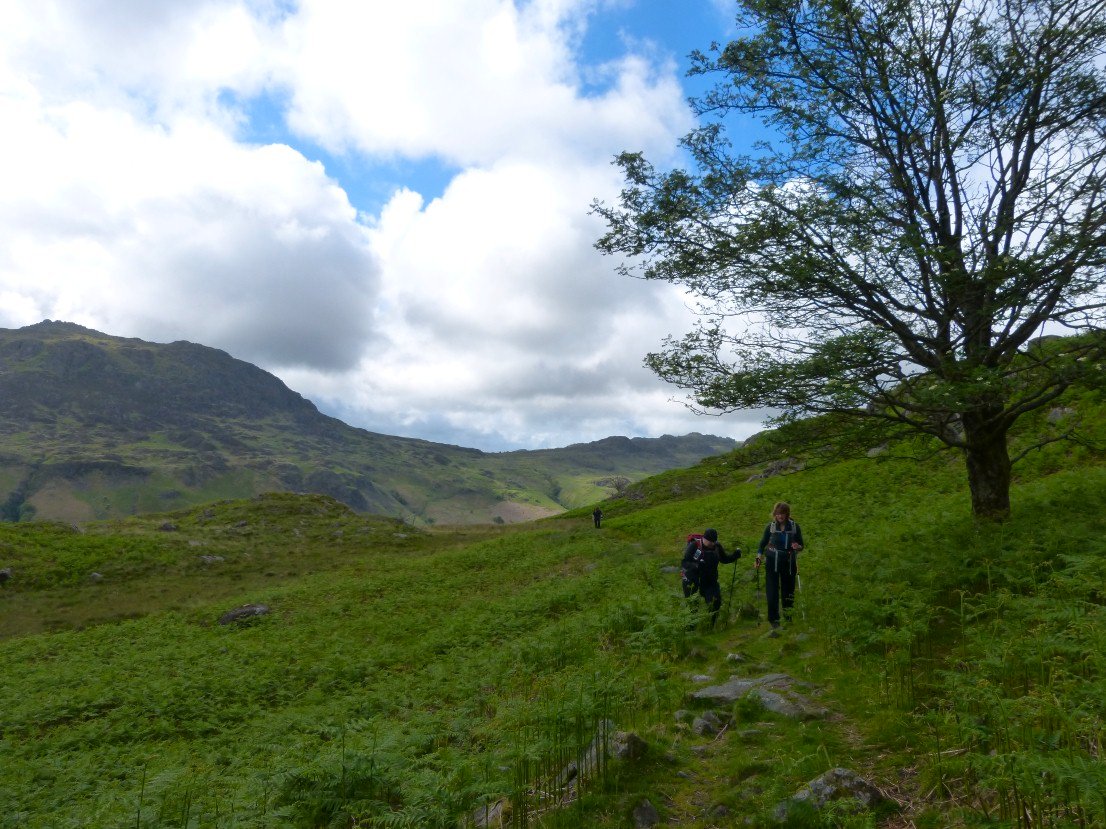 Nice weather at valley level but we could see the high tops were in cloud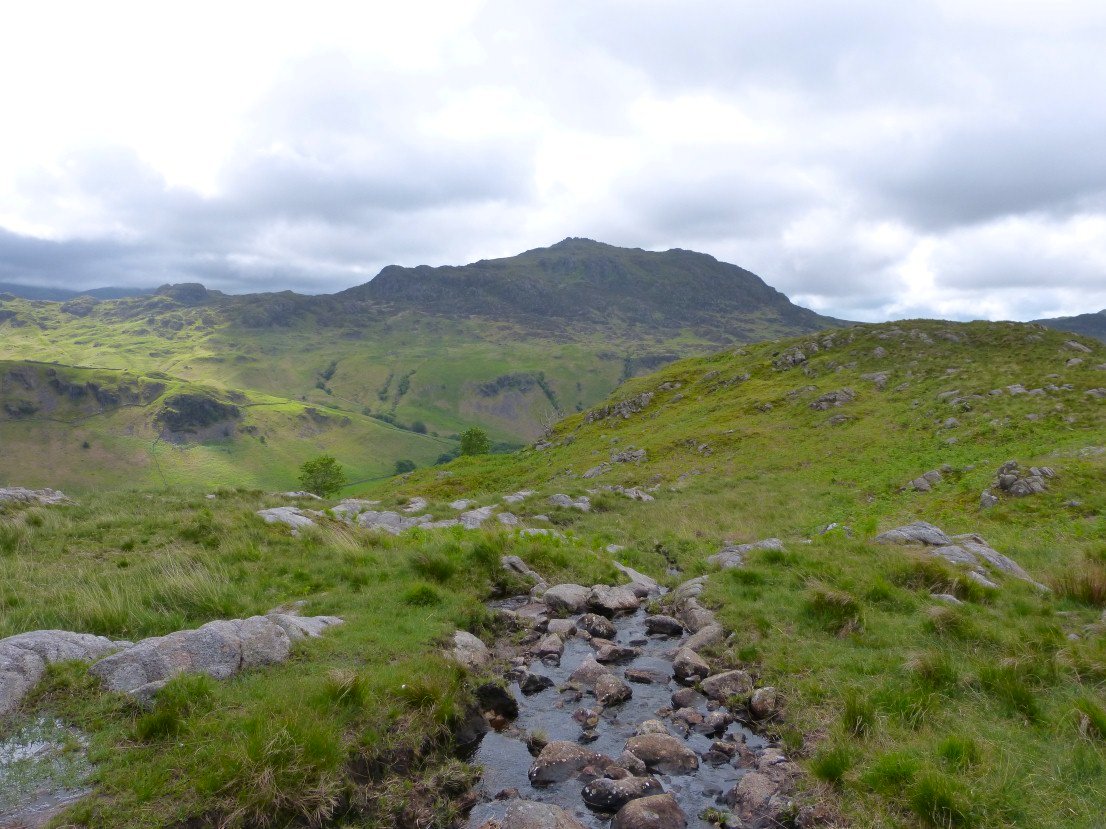 Harter Fell across the valley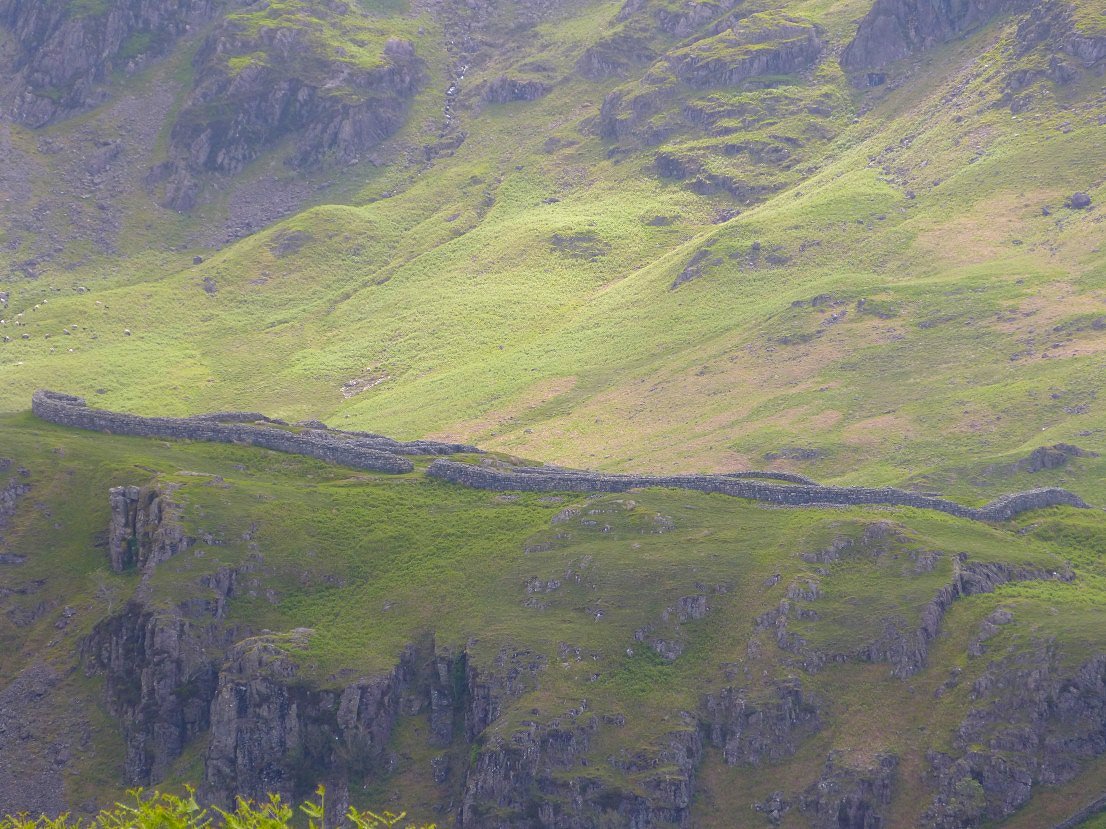 Close up of Hard Knott Roman fort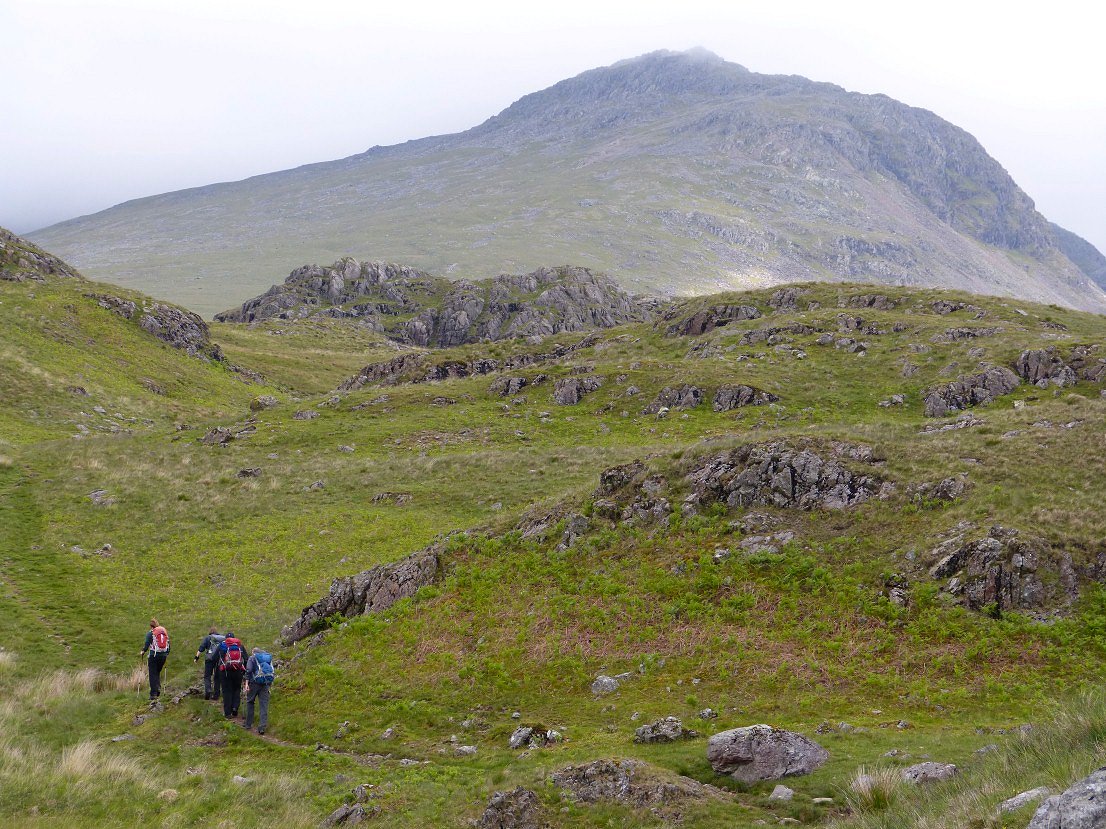 The Terrace Route winds very pleasantly through the knolls and hollows gaining height gently all the time. We were pleased to see the mist clearing from Slight Side.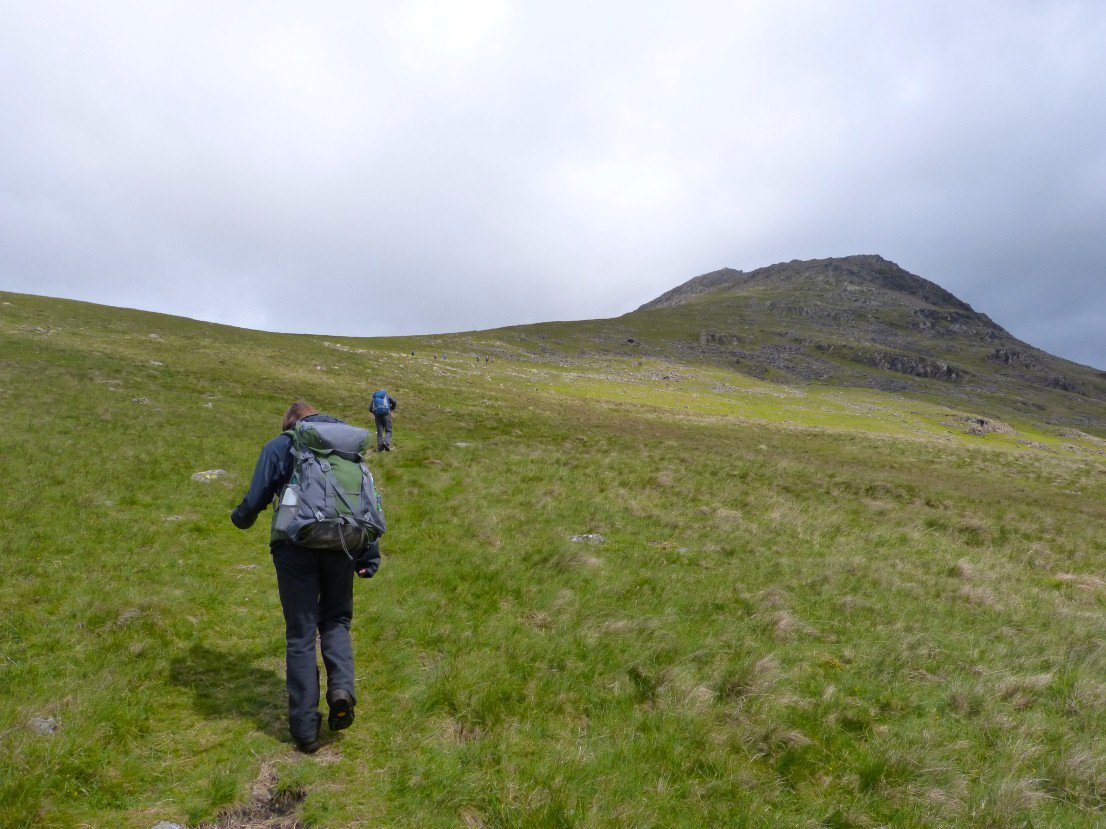 Eventually the gentle climbing gives way to: well lets say, not very gentle climbing.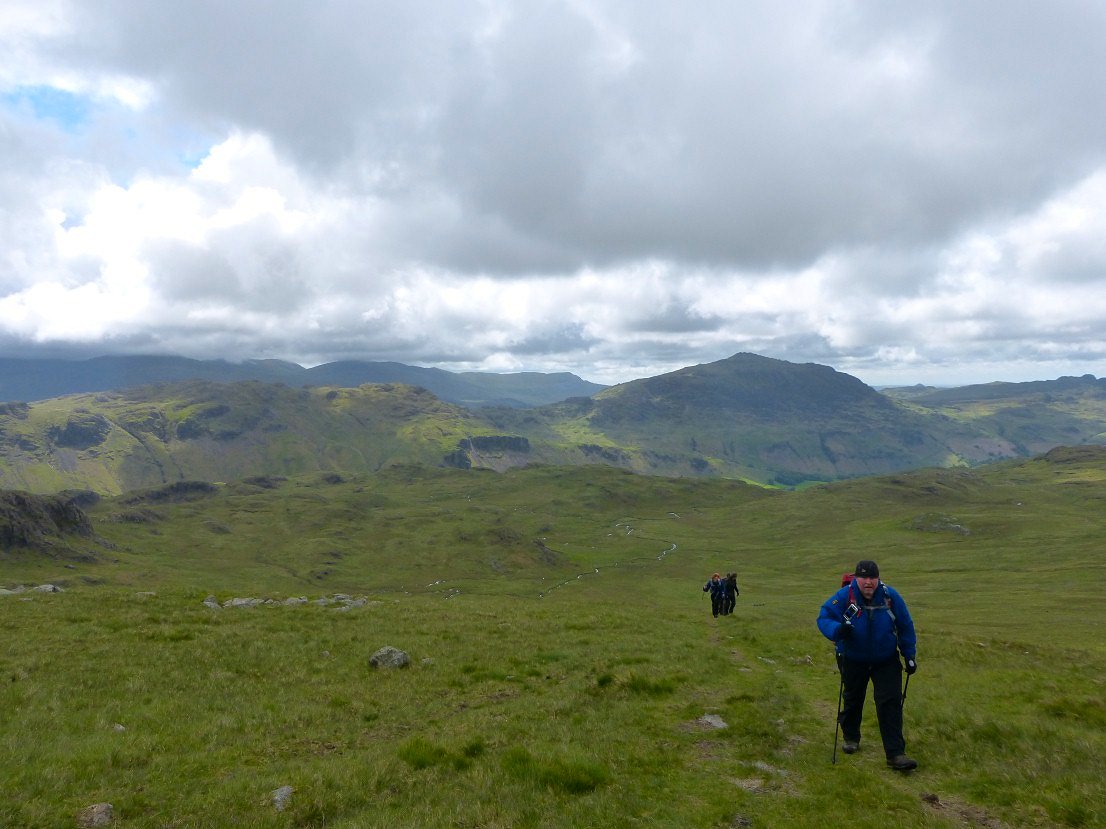 Wider view back over Harter to the Coniston fells behind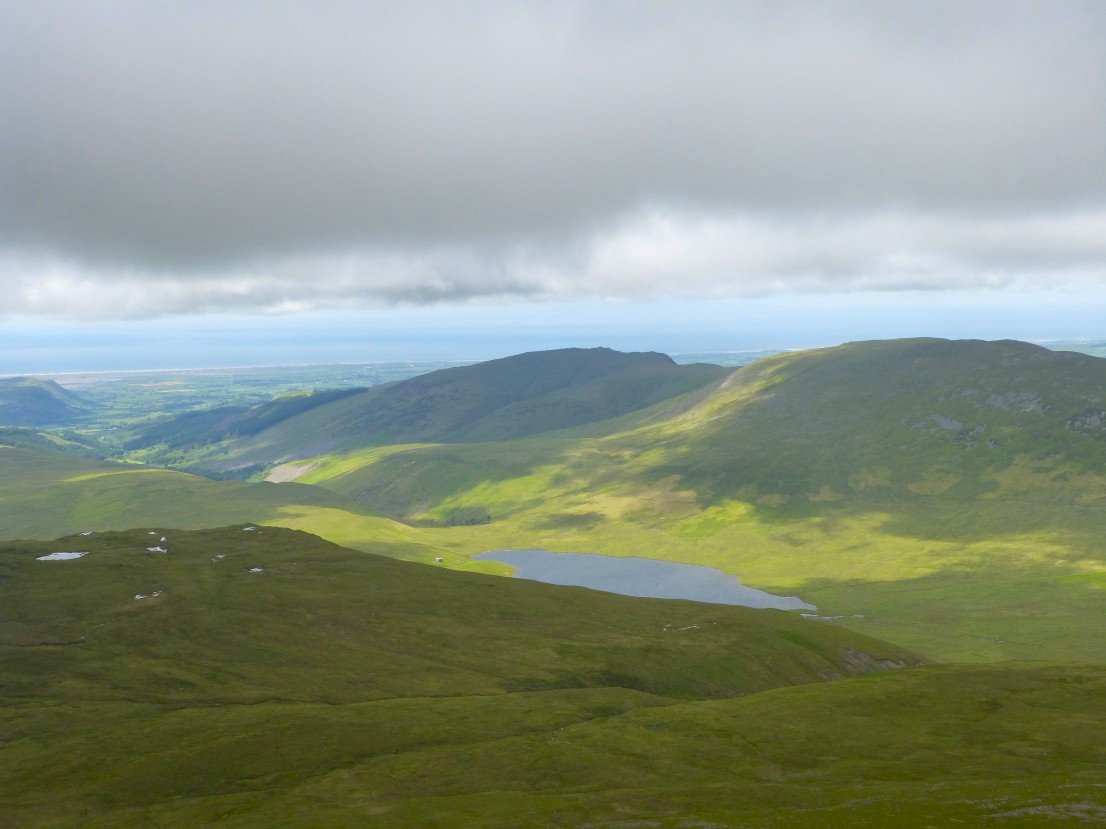 Burnmoor Tarn and lodge enjoy a little sunshine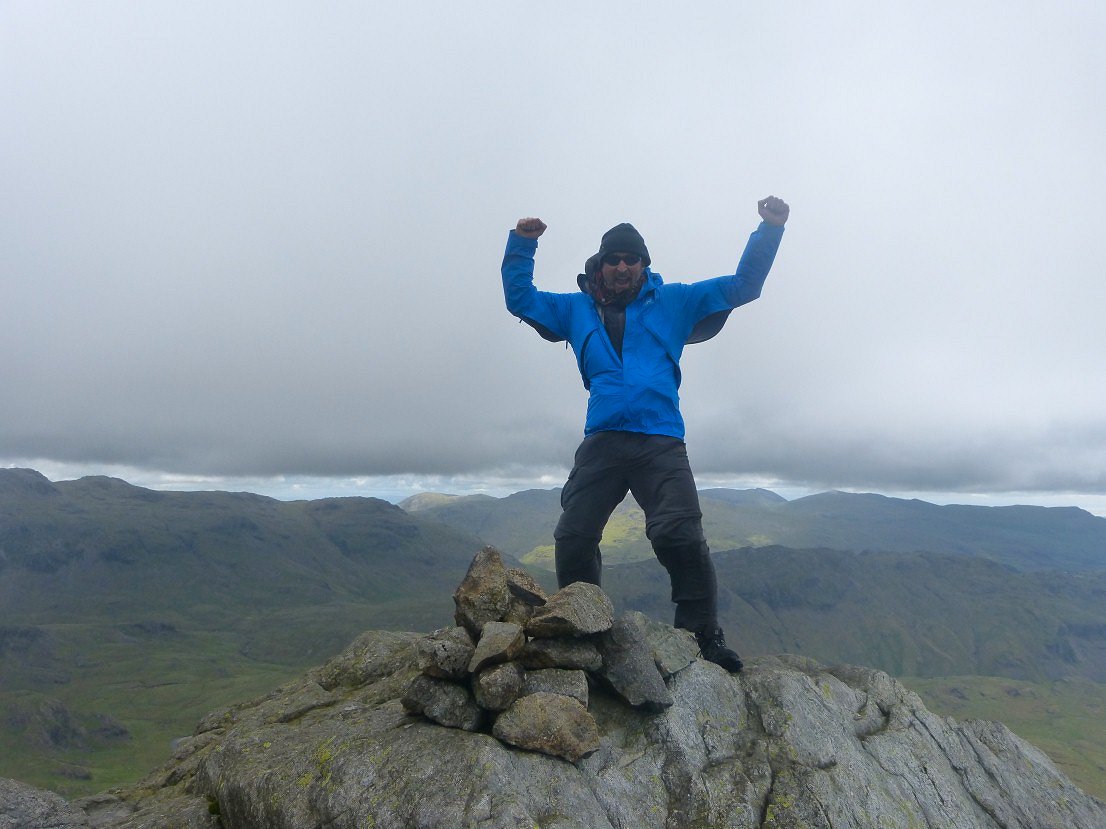 Steady on Beefy, that's only 213 !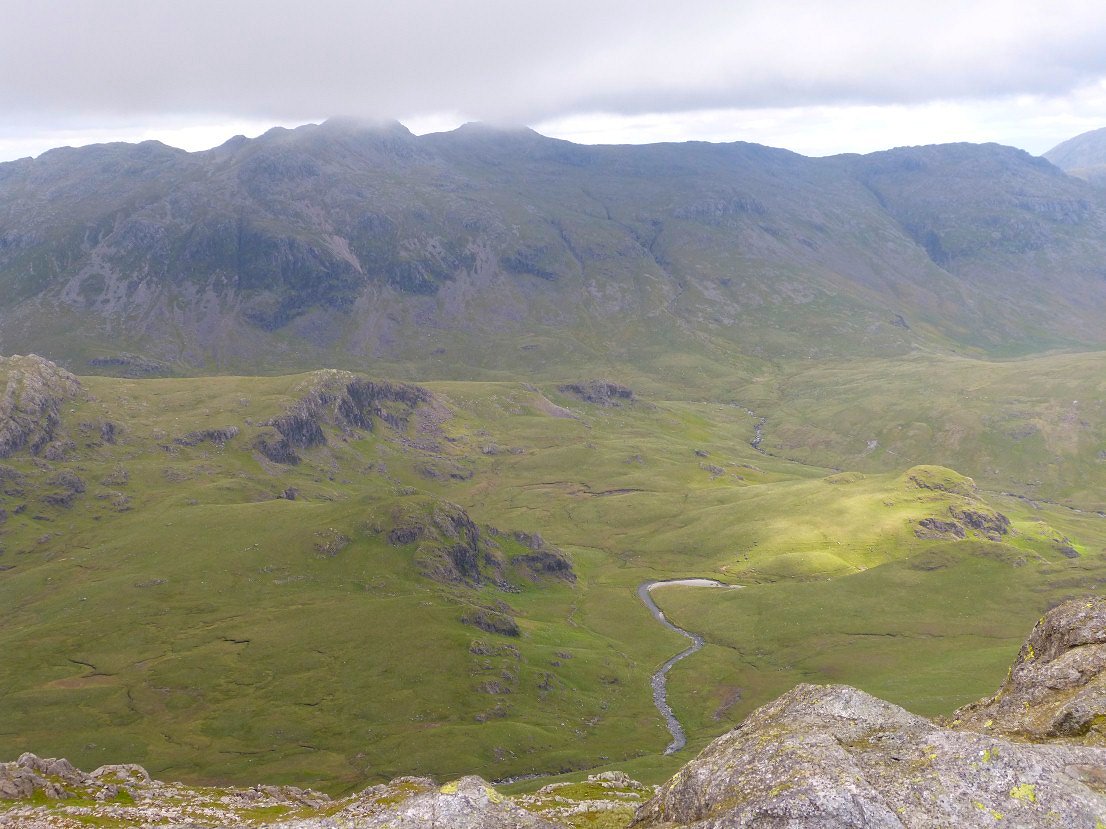 Looking over Scar Lathing and the Esk to Crinkle Crags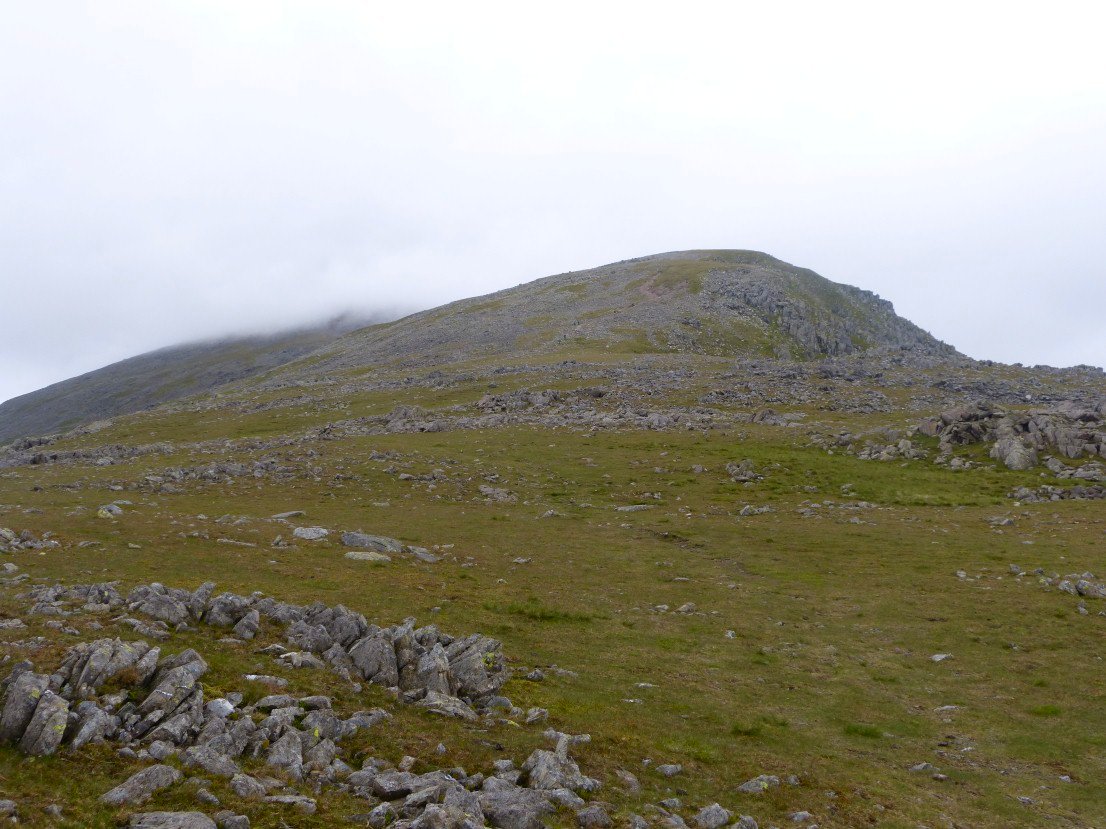 Walking up to Long Green now. The cloud seems reluctant to move from Scafell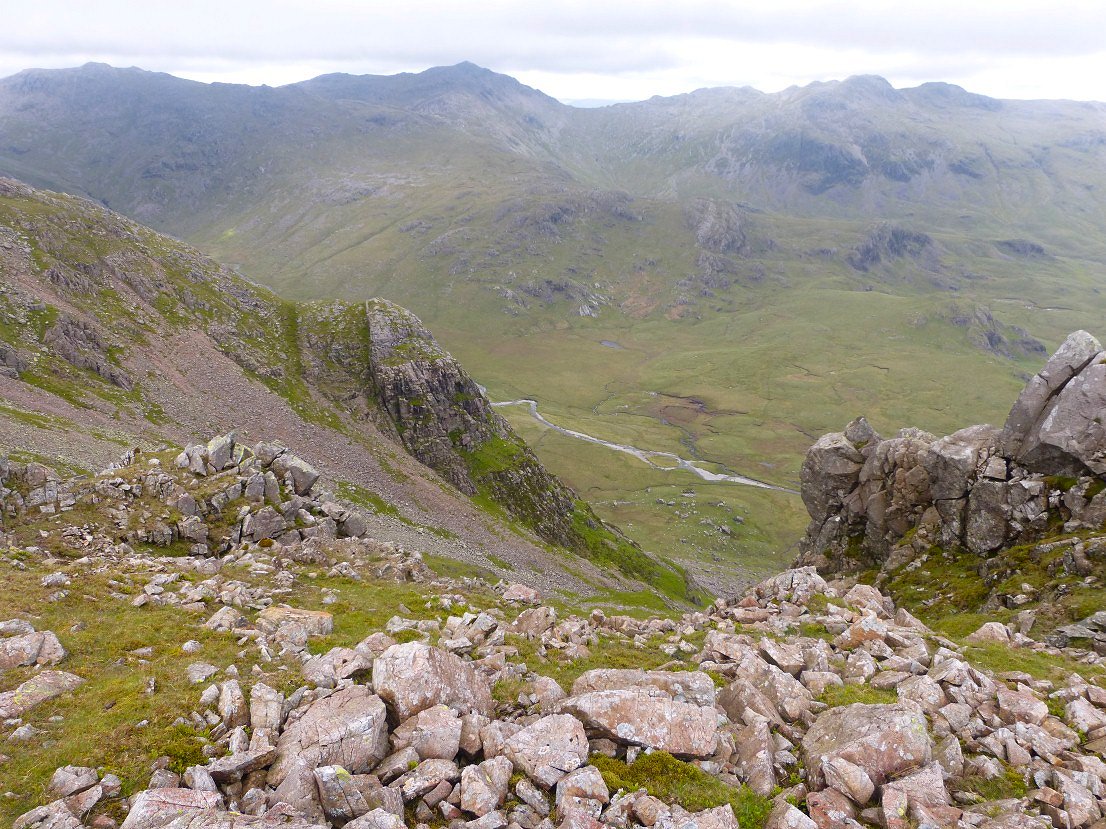 Looking down to Sampson's Stones, the Great Moss, the Pike de Bield ridge and Bowfell.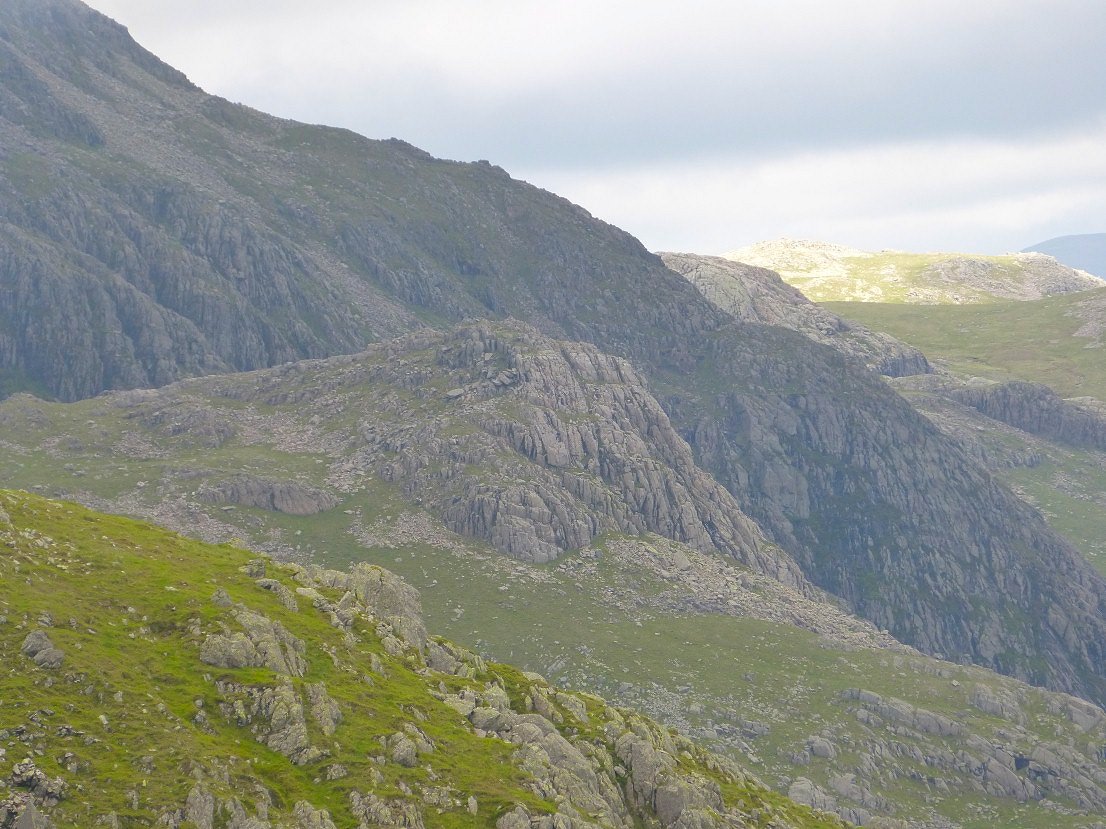 Pen with Ill Crag behind.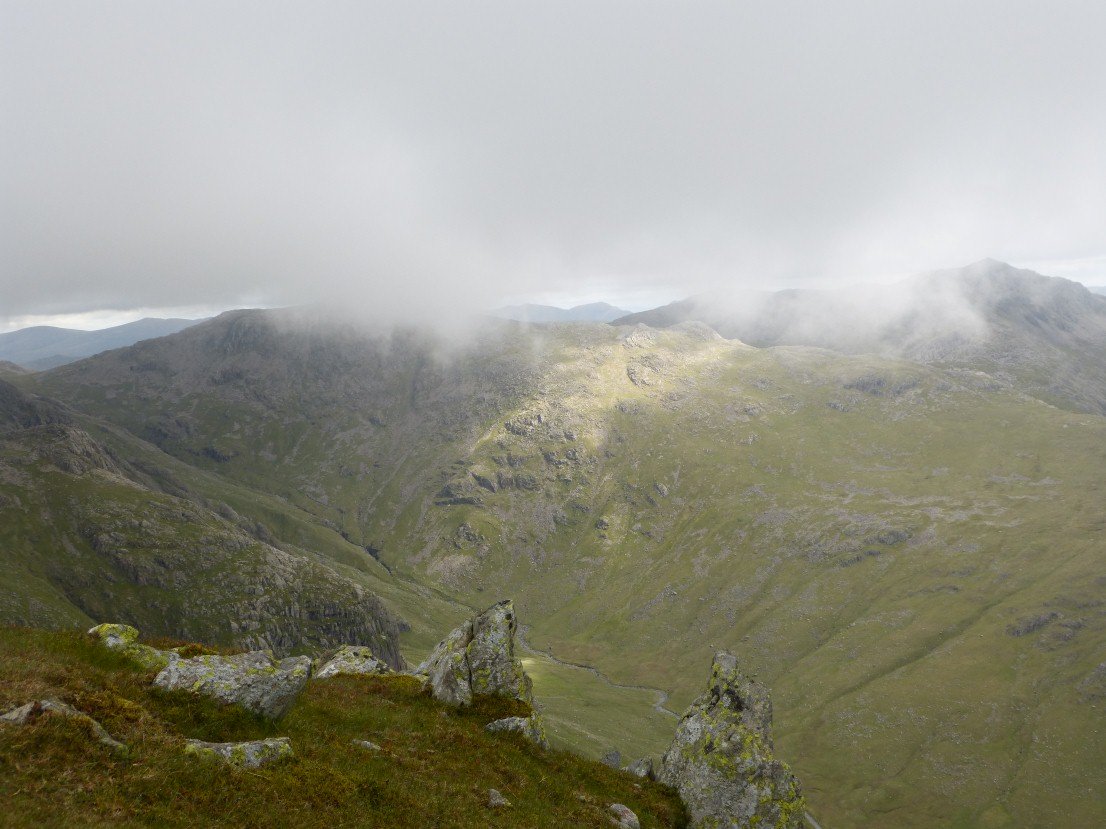 The head of the river Esk with Esk Pike above. We entered the cloud now and unfortunately had no views at all from Scafell.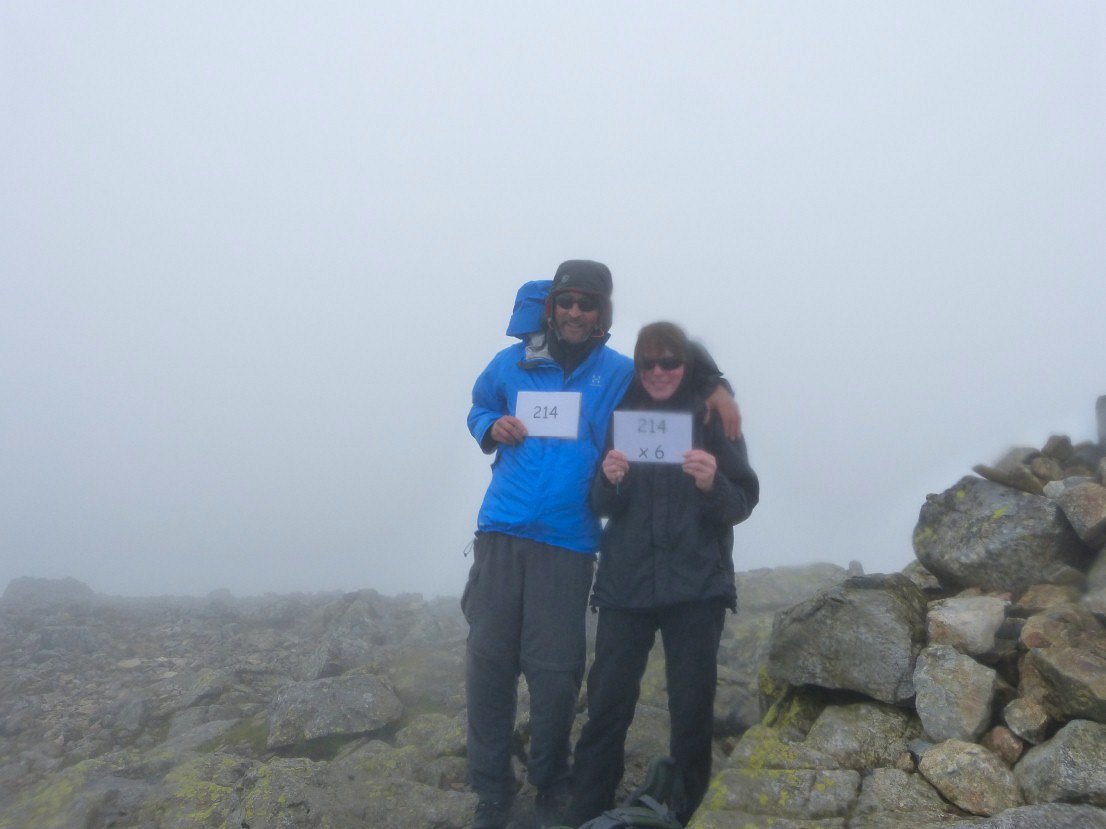 We had a view of the happy Wainwright completers though.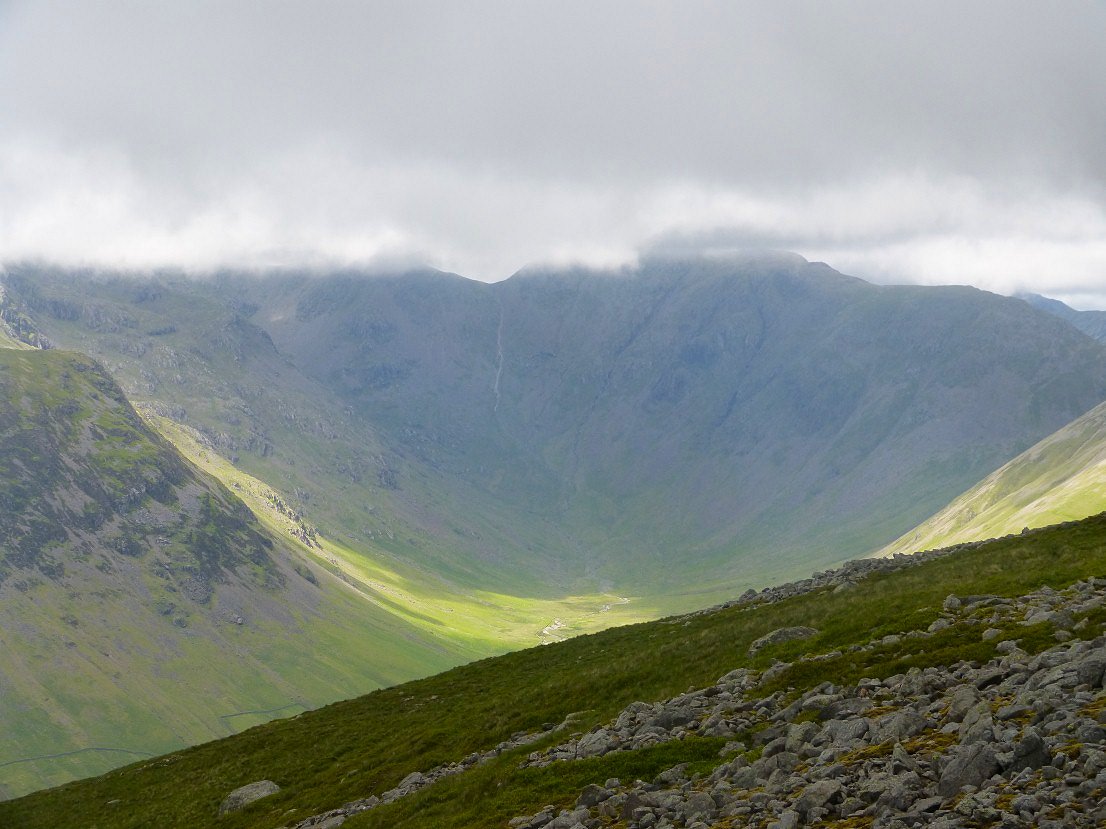 Pillar is in cloud but for a few seconds Mosedale is brightly lit by the sun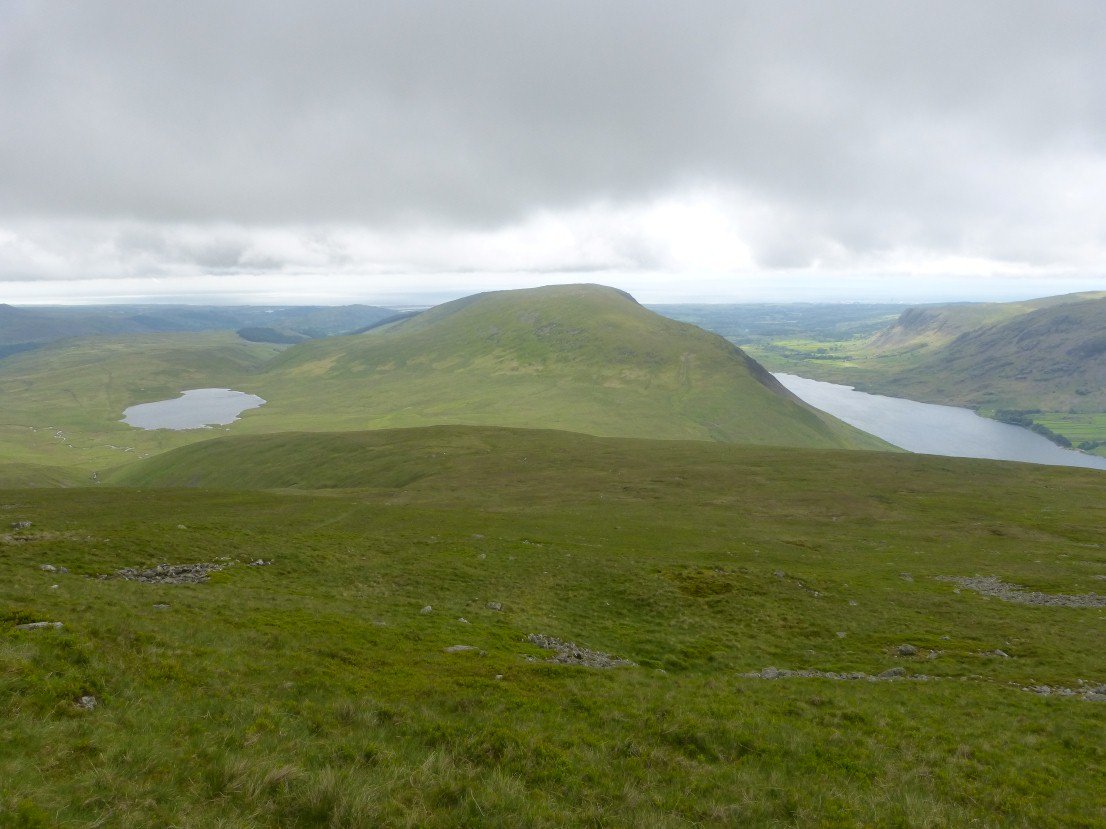 The Illgill Head / Whin Rigg ridge split Burnmoor Tarn and Wastwater.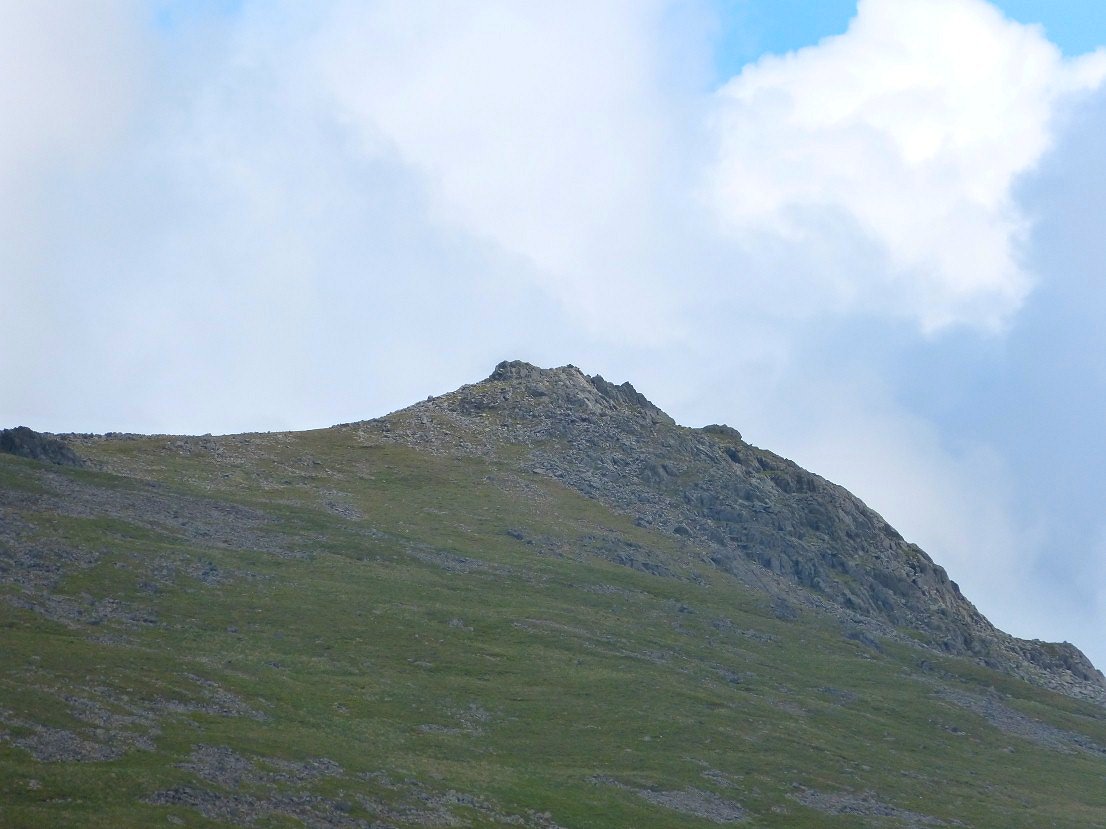 Looking back up to the impressive top of Slight Side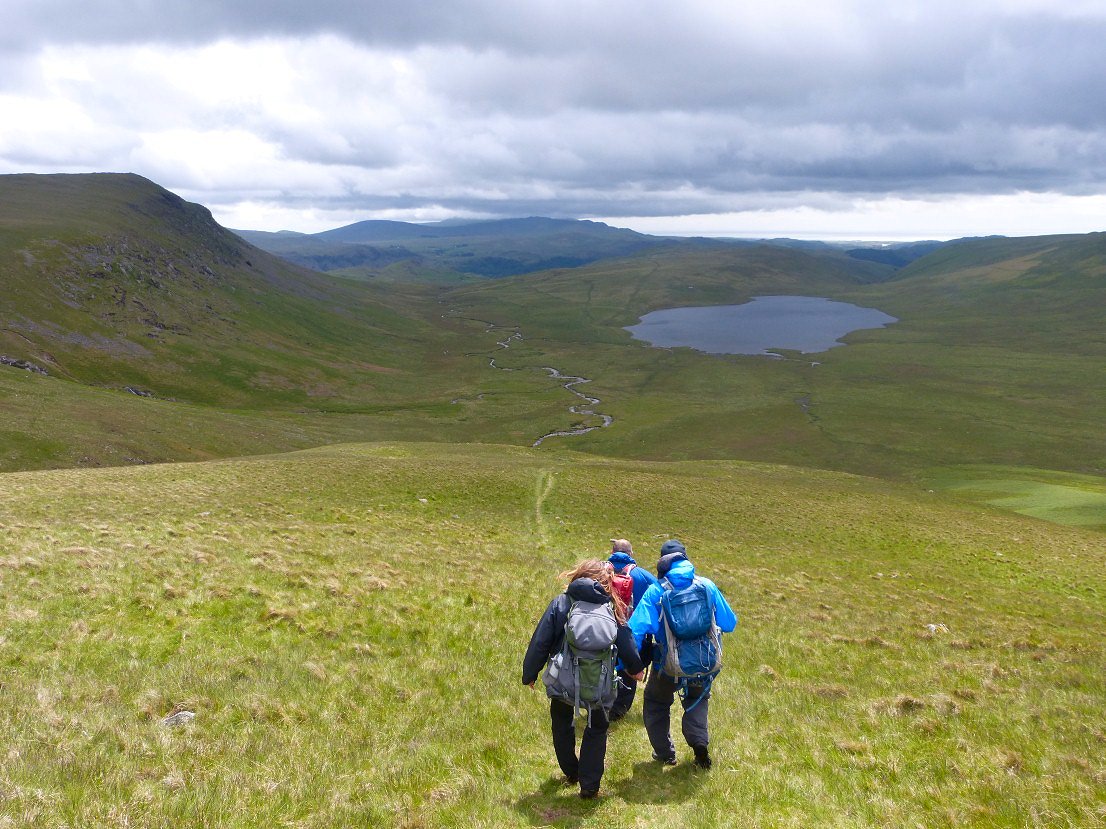 Walking down Hard Rigg.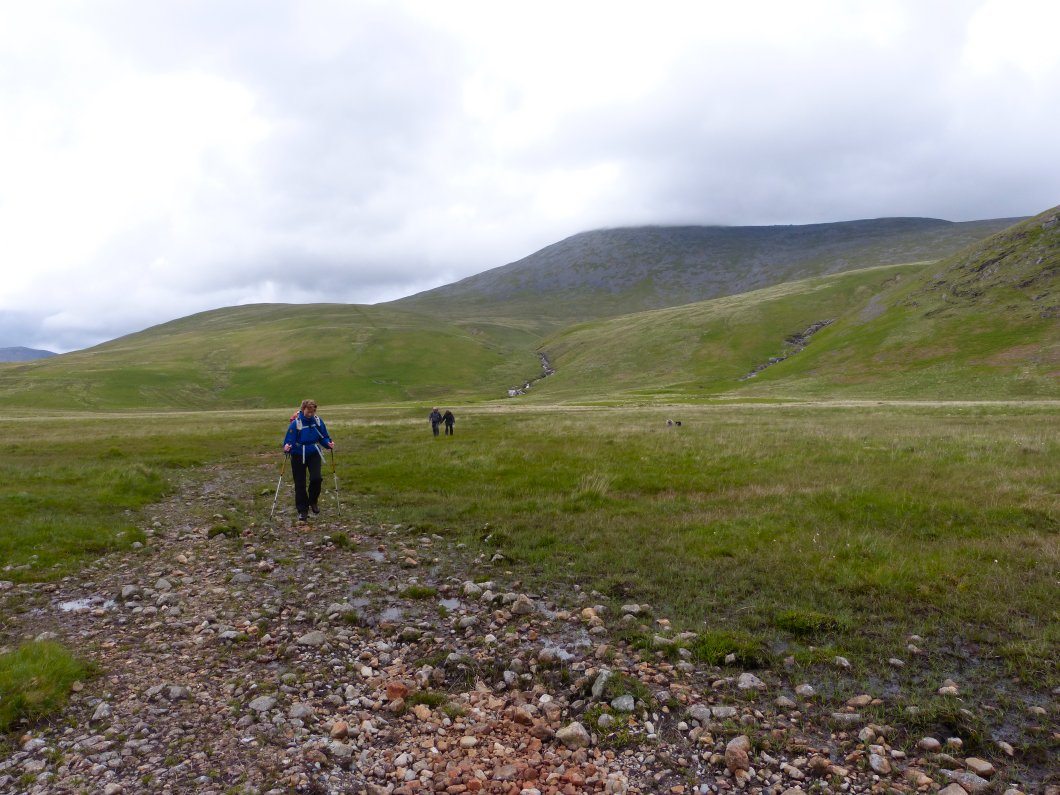 Looking back to the lower slopes of Scafell. The upper reaches still hidden by the stubborn mist.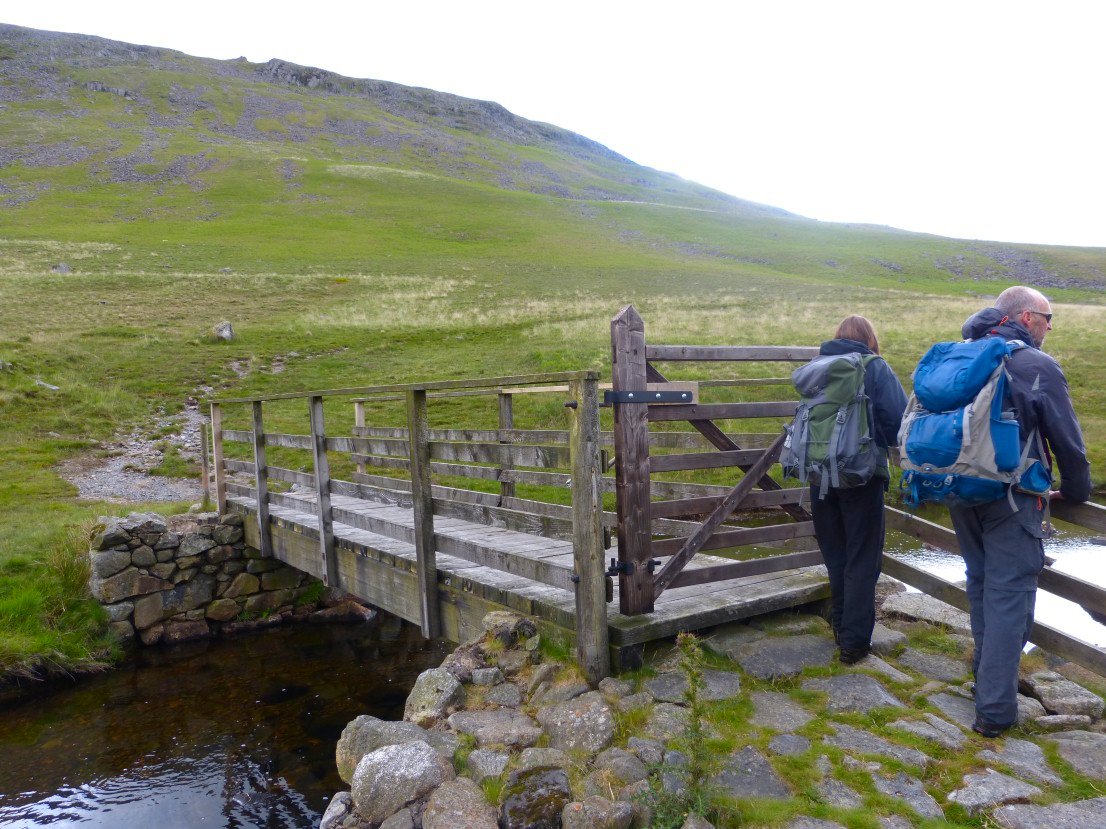 Crossing Whillan Beck by Lambford bridge.
Approaching Eel Tarn