WWW.KARLSWALKS.CO.UK
PICTURES AND TRIP REPORTS FROM MY WALKS IN THE ENGLISH LAKE DISTRICT
High Gait Crags - Pike de Beild and Esk Pike
19th June 2015
Route.
Brotherlikeld - Lingcove Bridge - Throstle Garth - Pianet Knott - High Gait Crags - Pike de Beild - Esk Pike - Ore Gap - Yeasteyrigg gill - Green Hole - Lingcove Bridge - Brotherikeld
(about 10 miles 2900ft ascent)
A long week-end in the Lakes centered around a walk on Sunday accompanying Beefy on his final Wainwright combined with walking with Sue mopping up some outstanding Birketts.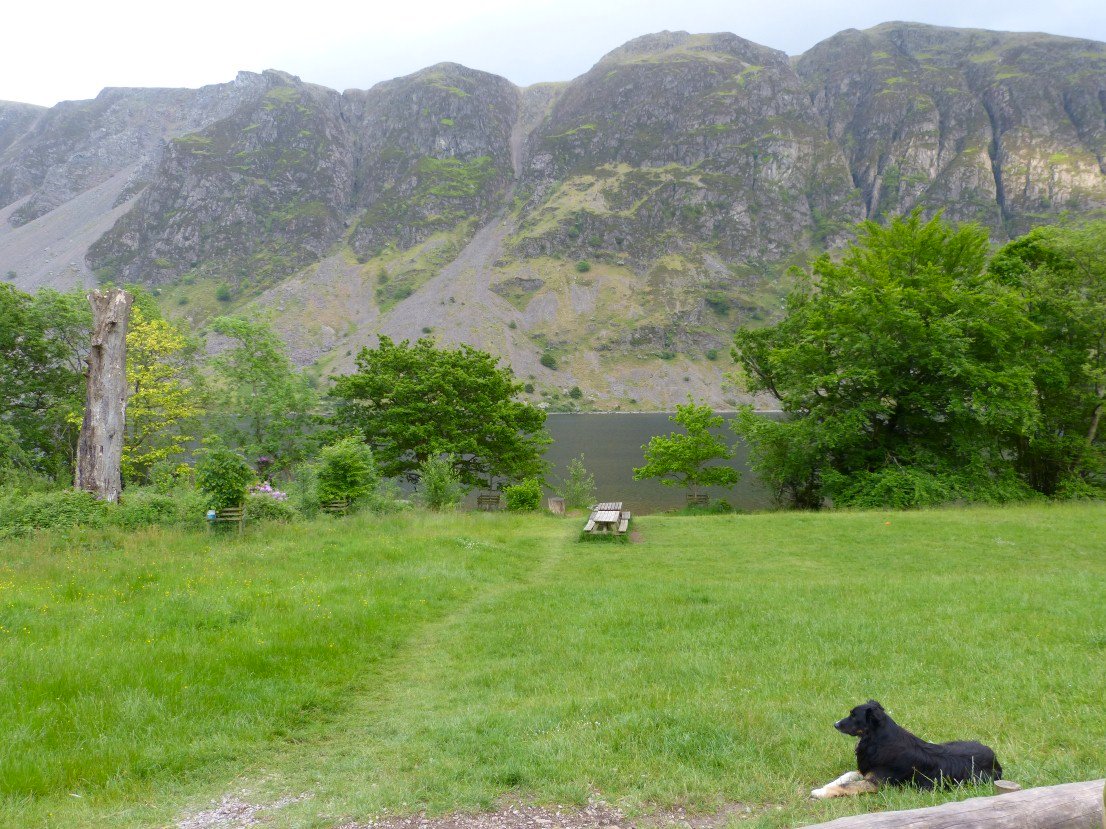 We actually travelled up on Thursday afternoon and as there was no room at Eskdale we stayed at Wasdale youth hostel. This is the view of the screes from the hostel door.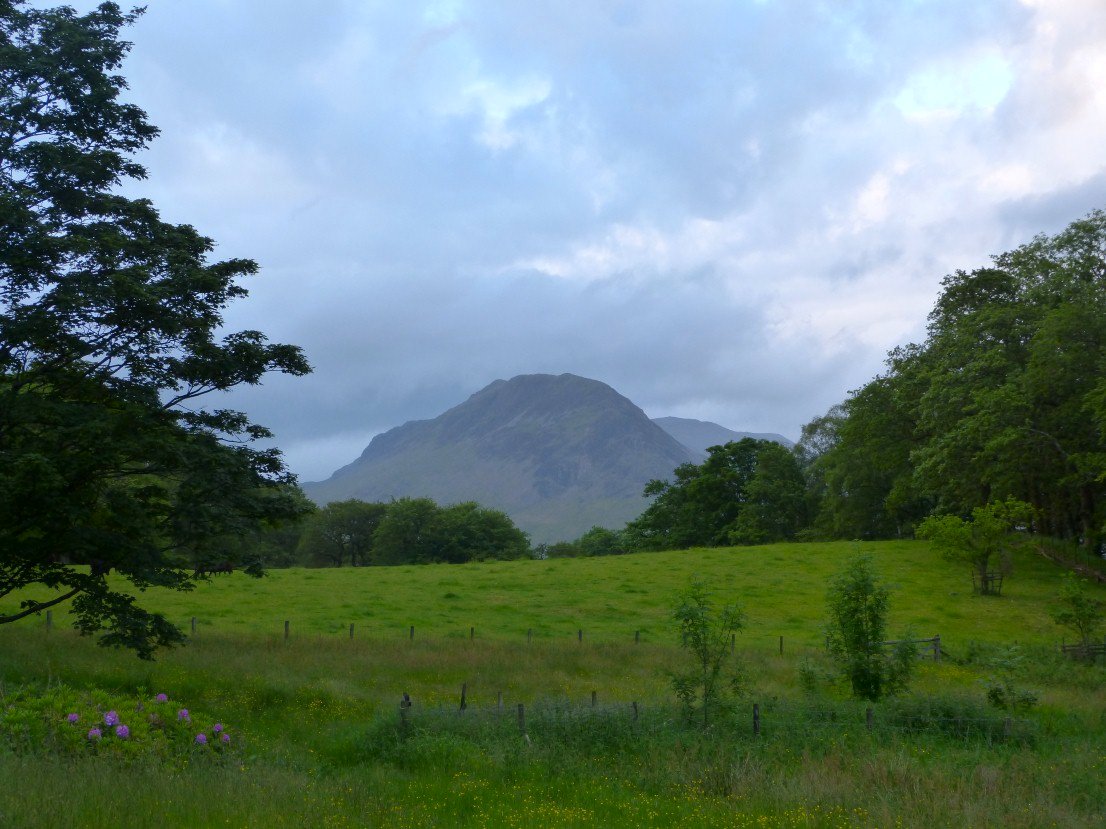 Yewbarrow in the evening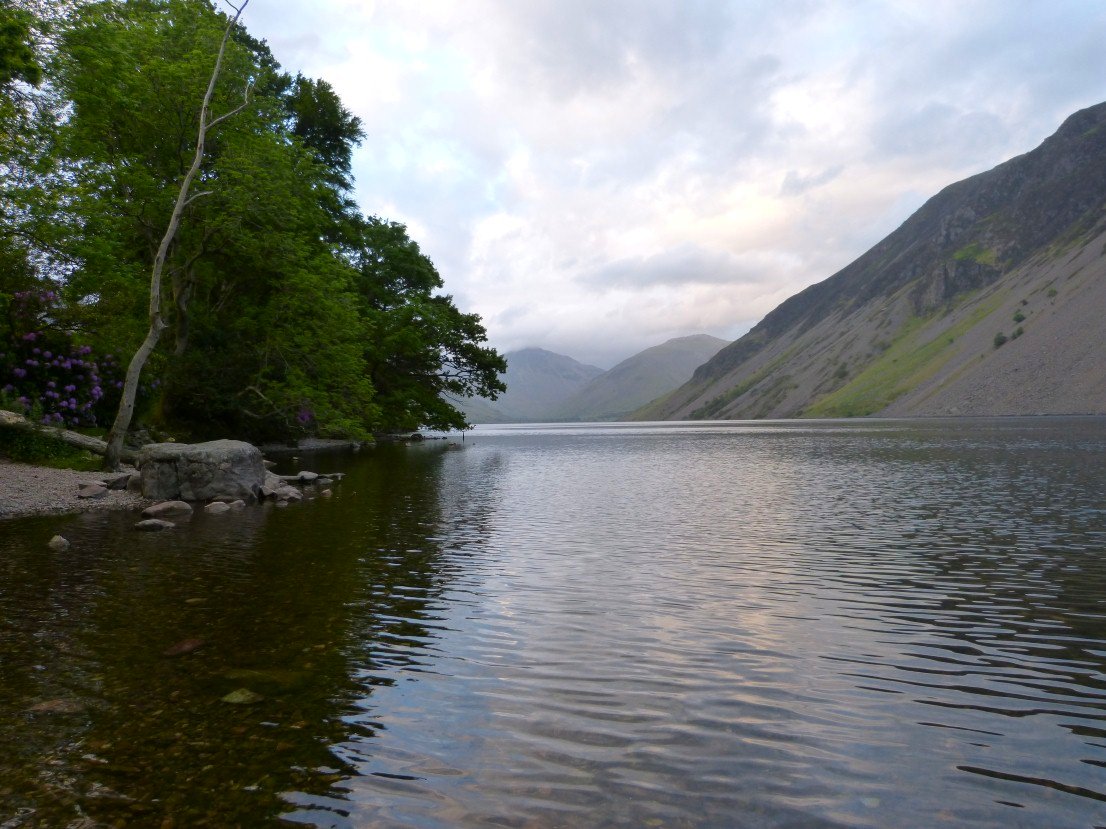 looking along Wastwater.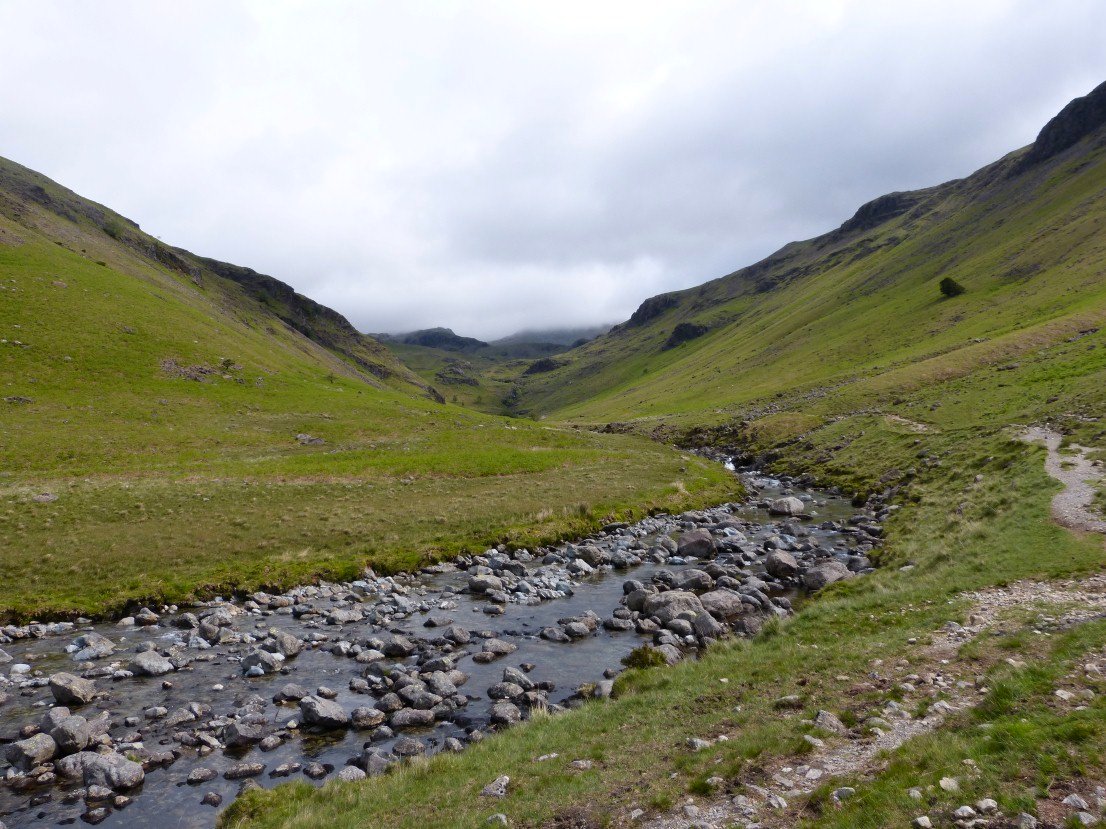 On Friday morning we drove around to Eskdale, parked at Jubilee Bridge and started on the lovely walk up the valley. The weather wasn't to bad but the cloud was down on Bowfell.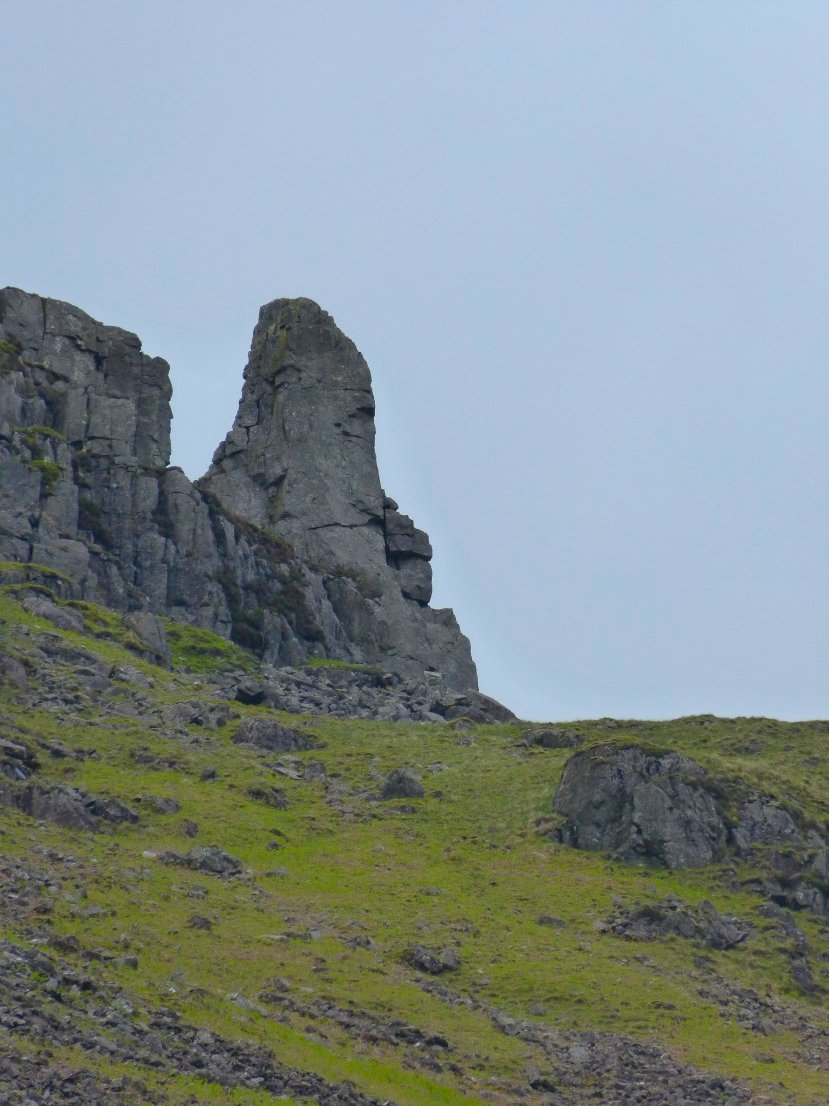 We passed the Eskdale Needle.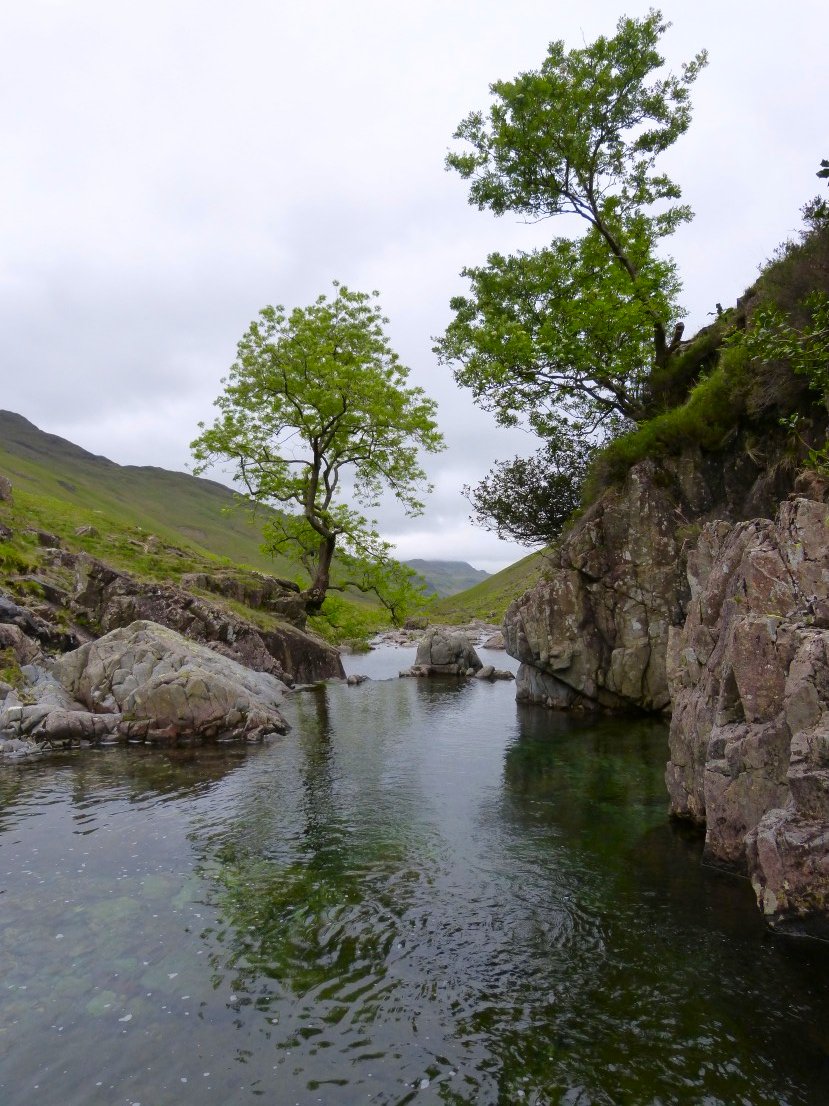 There are many lovely pools along the way.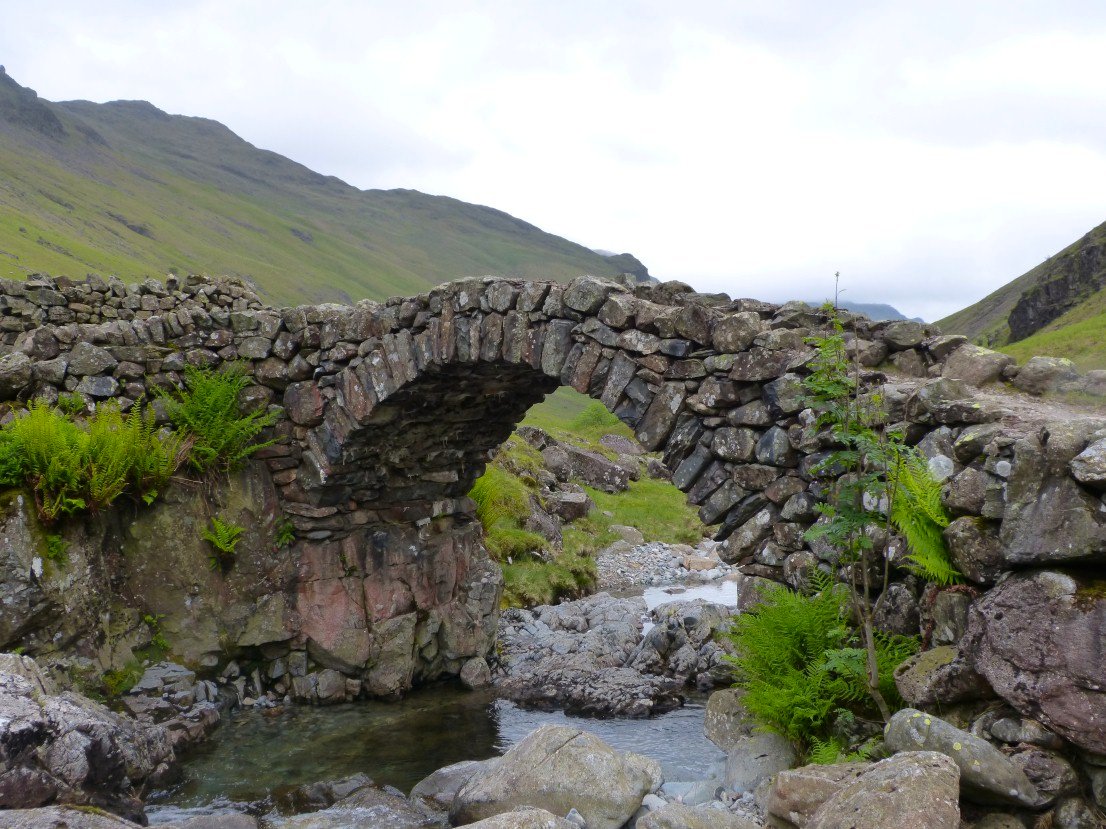 Before long we reached Lingcove bridge.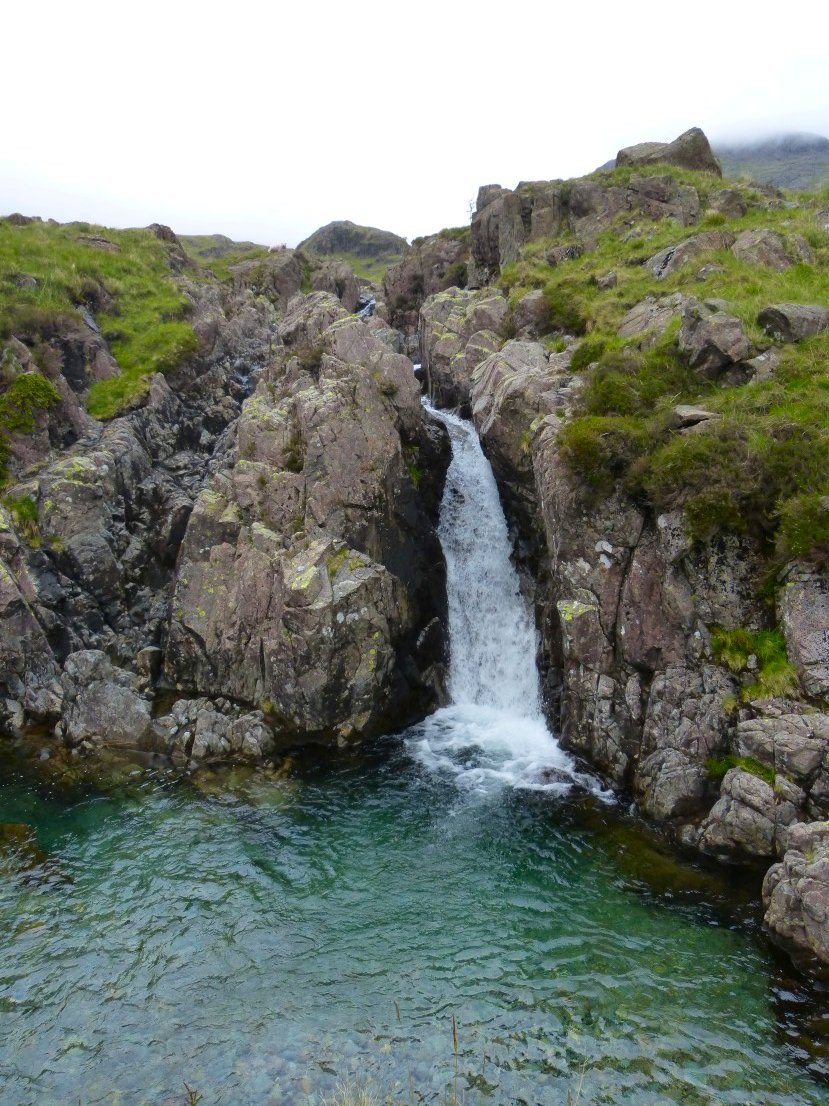 We could have stayed on the right bank of Lingcove Beck but crossed over the bridge and followed a faint path on the left side which passed more crystal clear pools and little falls.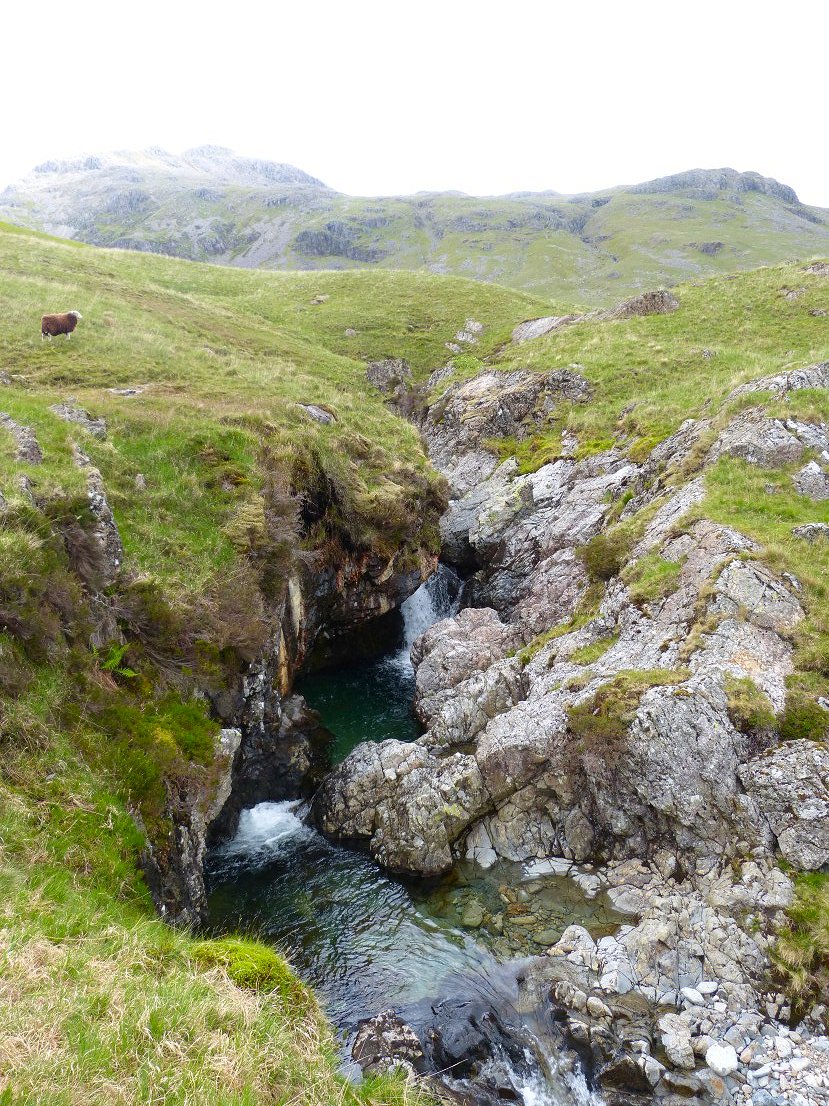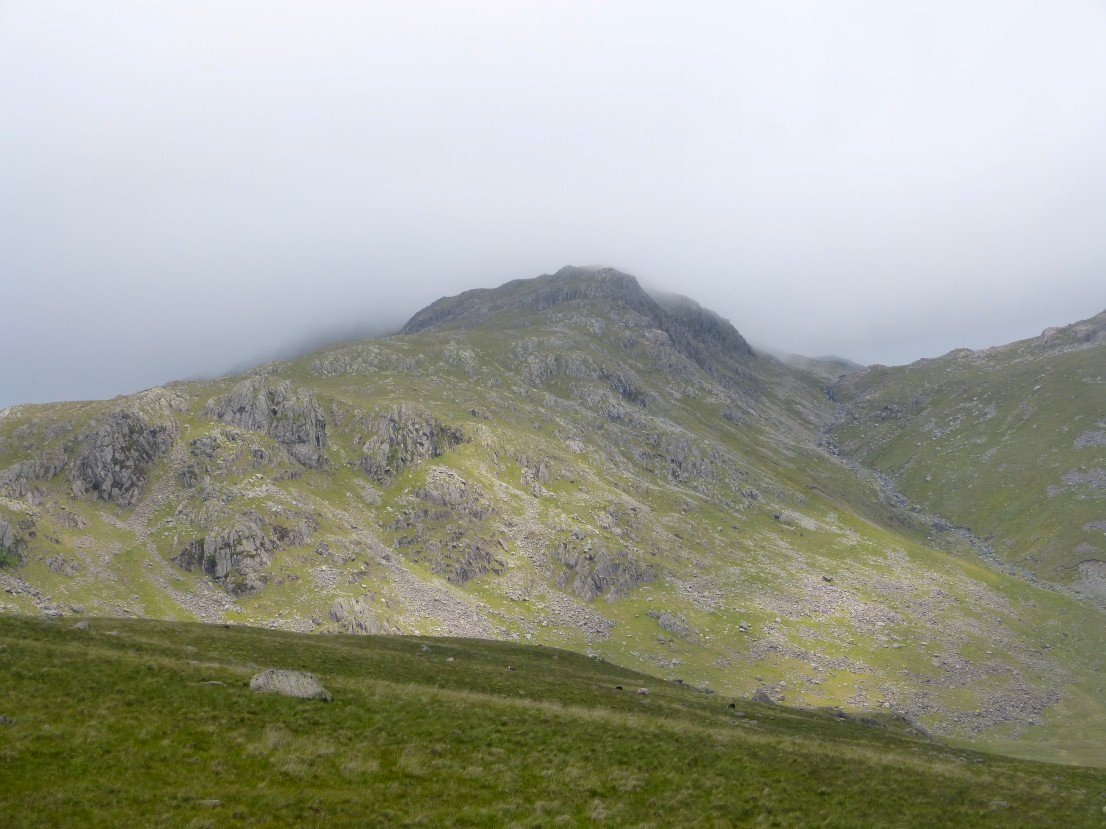 Unfortunately the clag had descend a bit and the higher reaches of the ridge we were about to climb were covered.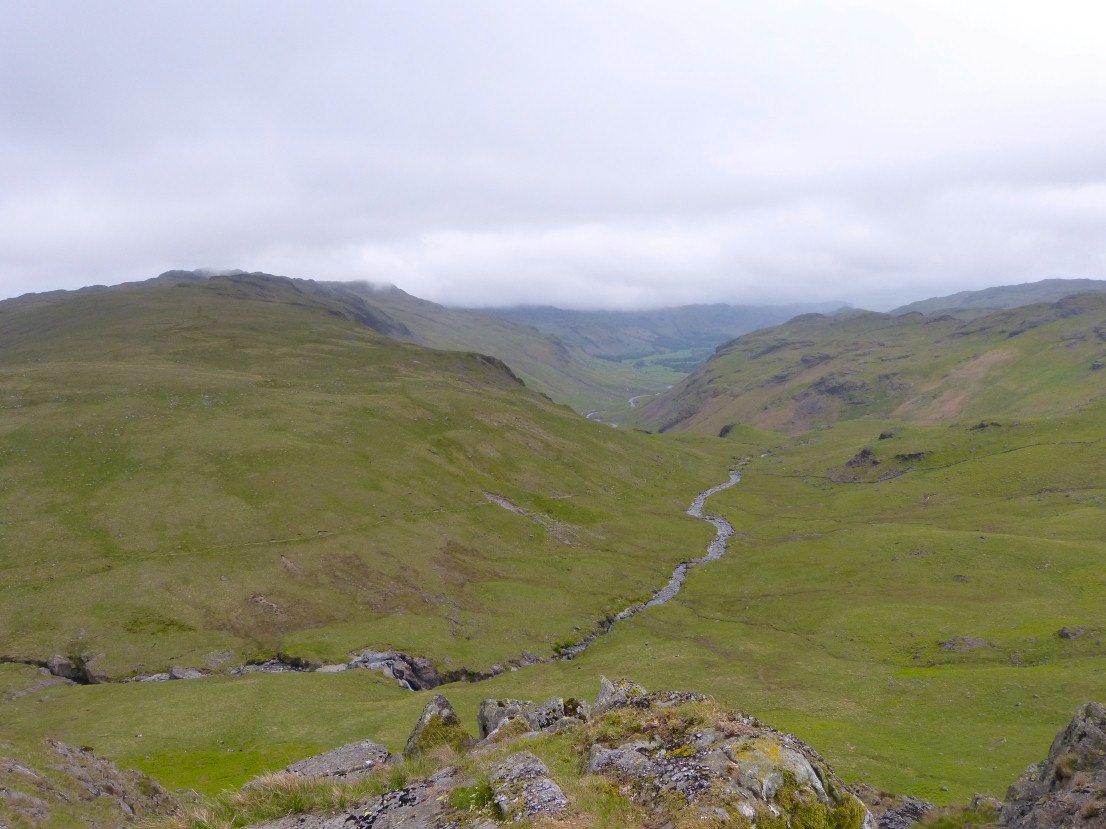 The view back along the beck was worth the very short climb to Pianet Knott.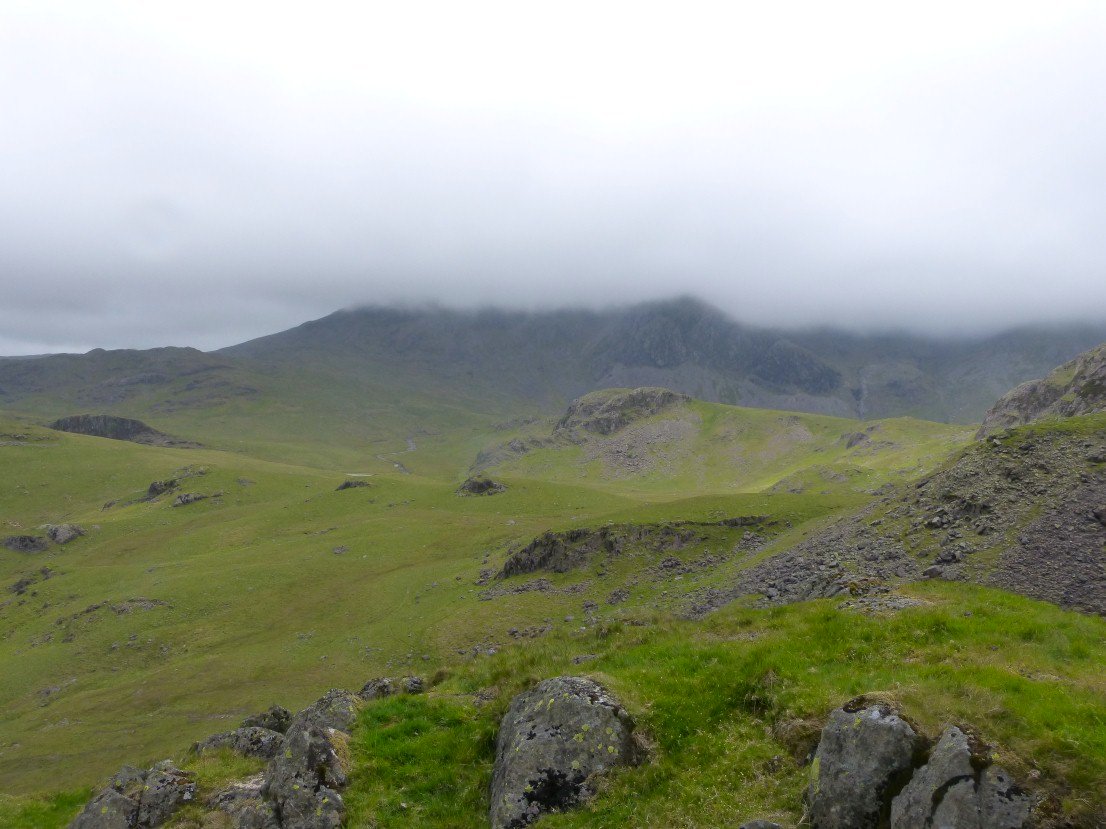 It's a shame the Scafell range is covered but it was quite windy now so we hoped the clag might blow away.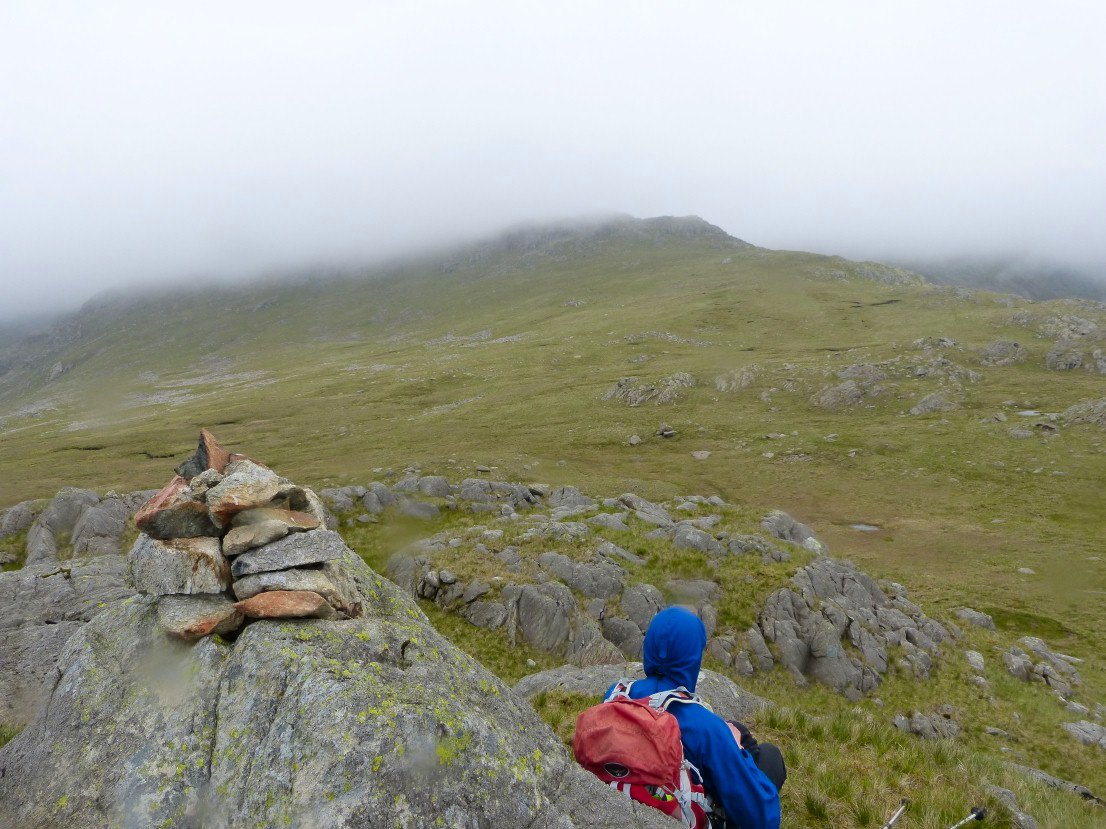 looking to the way ahead from High Gait Crags.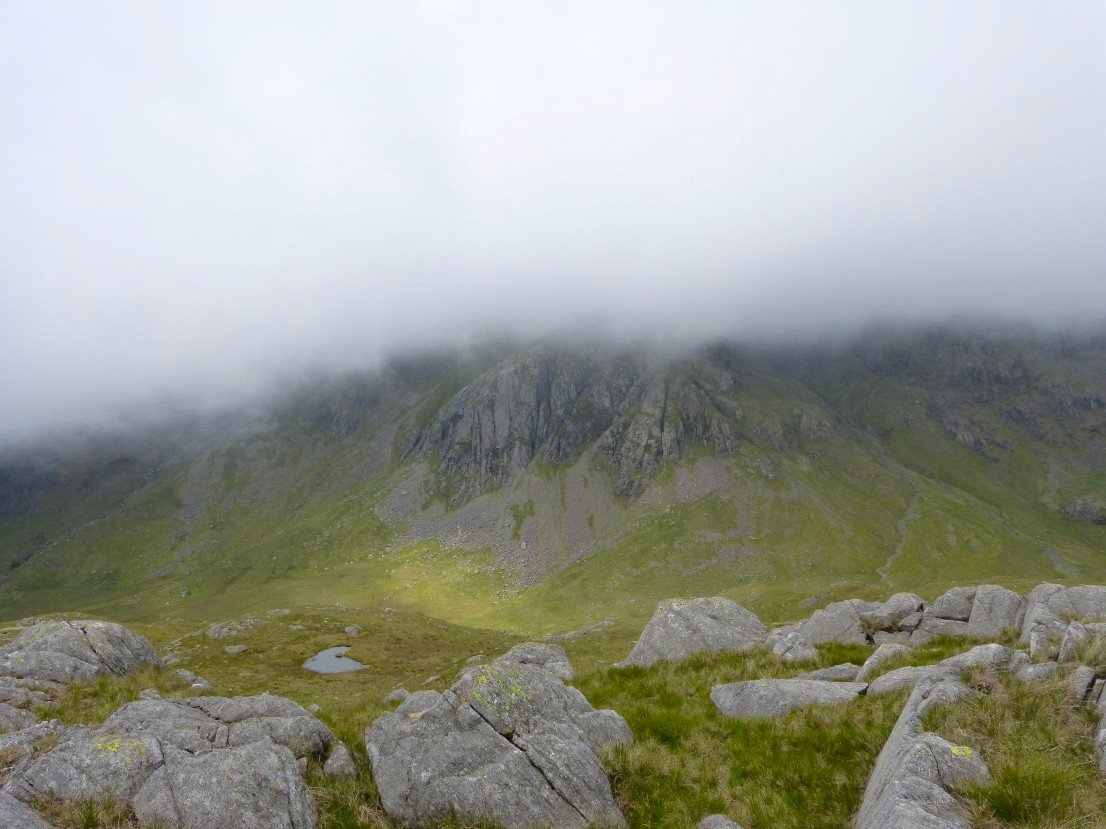 Dow Crag and Central Pillar below Pen from High Gait Crags.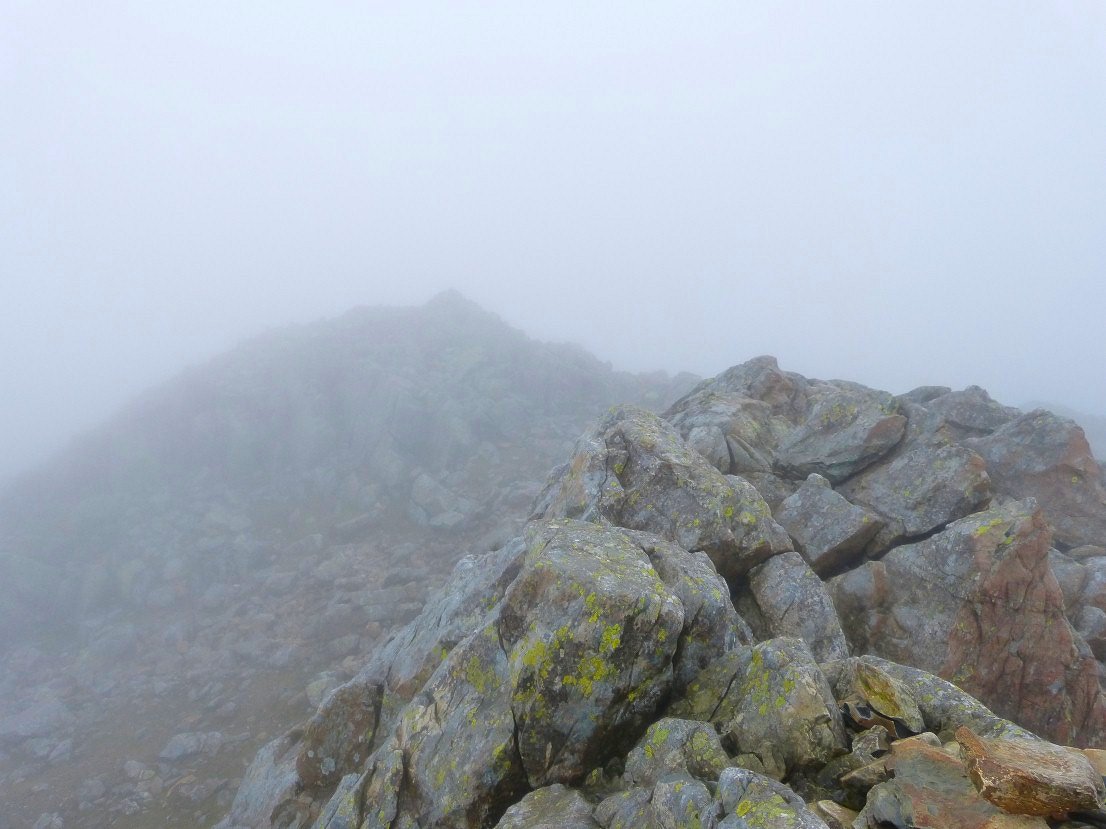 The wind was really blowing now and it was pretty hard work battling our way in the mist to Pike de Beild and then Esk Pike. This is the top of Esk Pike, I didn't take a photo of Pike de Beild top as we had to crawl on our knees to reach it.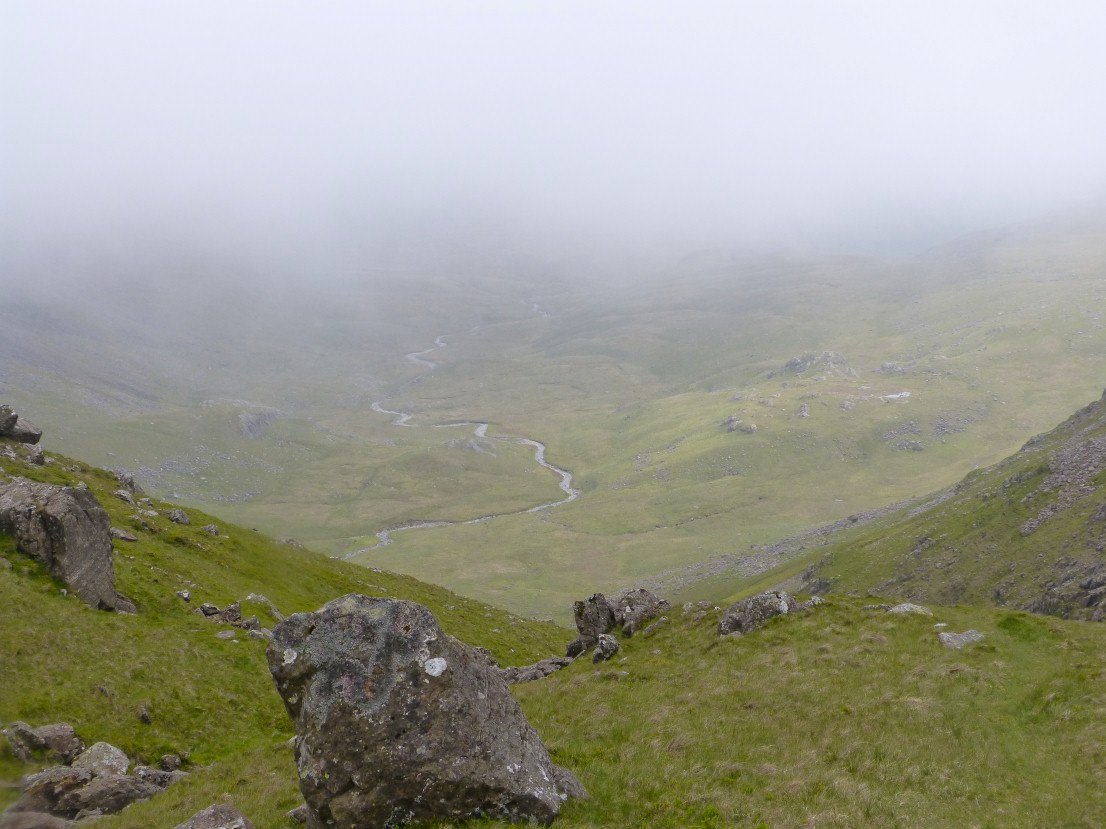 A brief glimpse of the valley floor as we head for Ore Gap.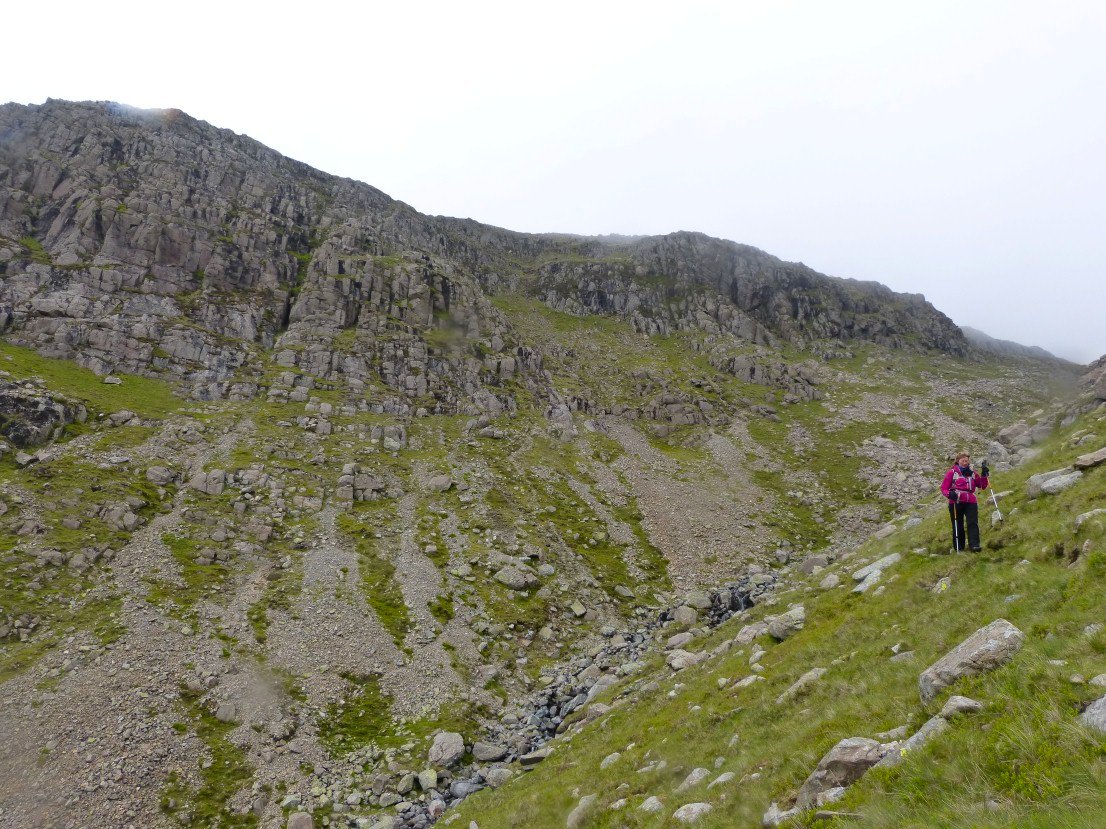 Sue picks her way down the steep part of the nice path down by Yeasteyrigg Gill.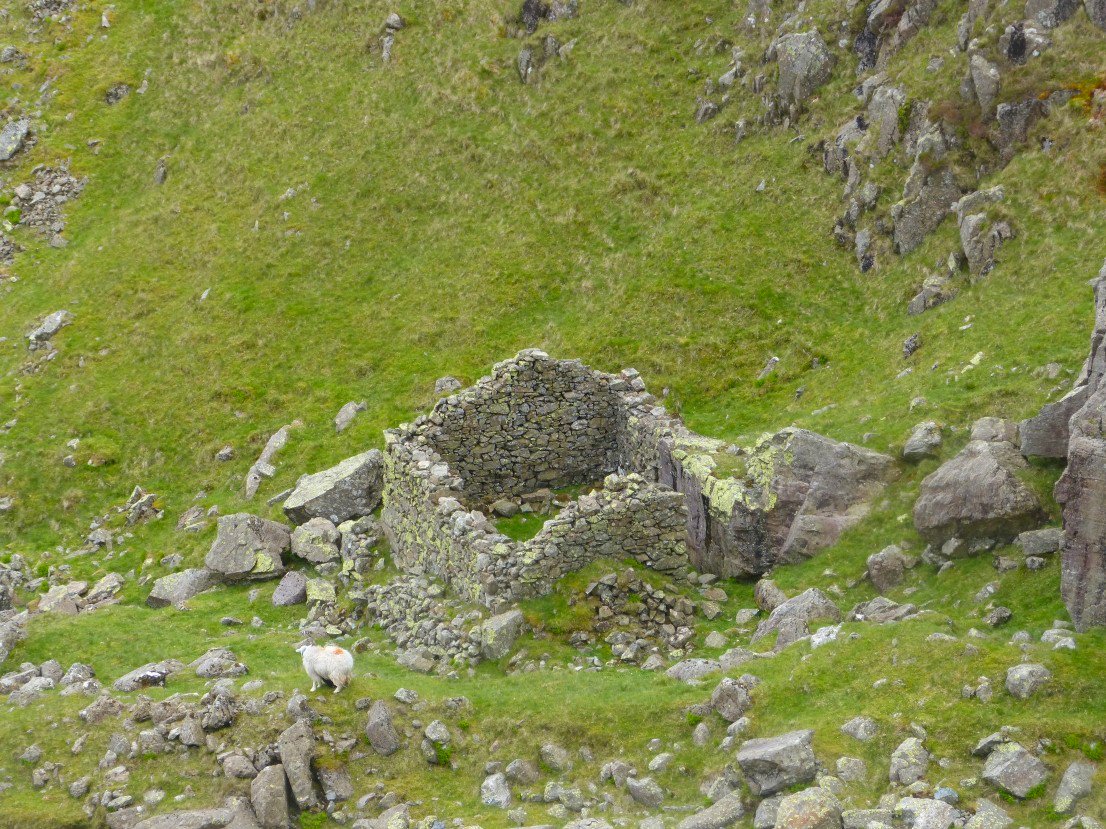 The old shelter where I had my lunch on the third day of my top to bottom walk in 2010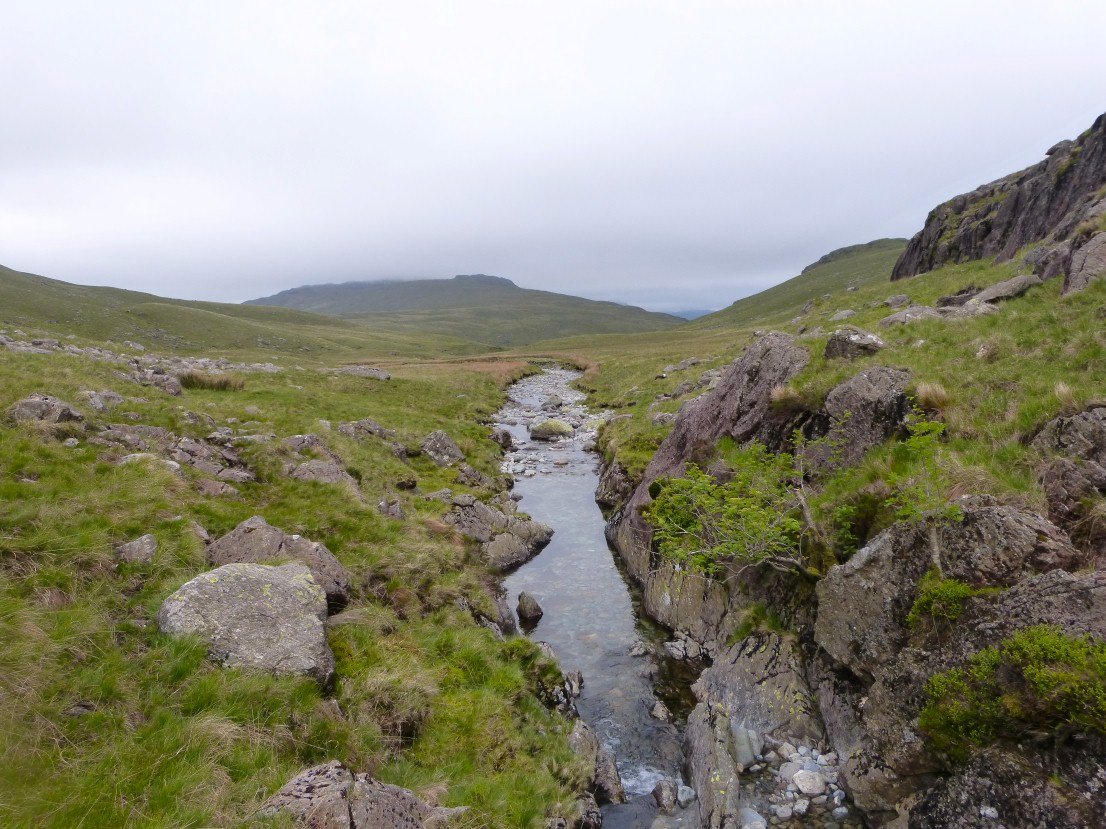 Following Lingcove beck home now. Hard Knott is the fell in the distance.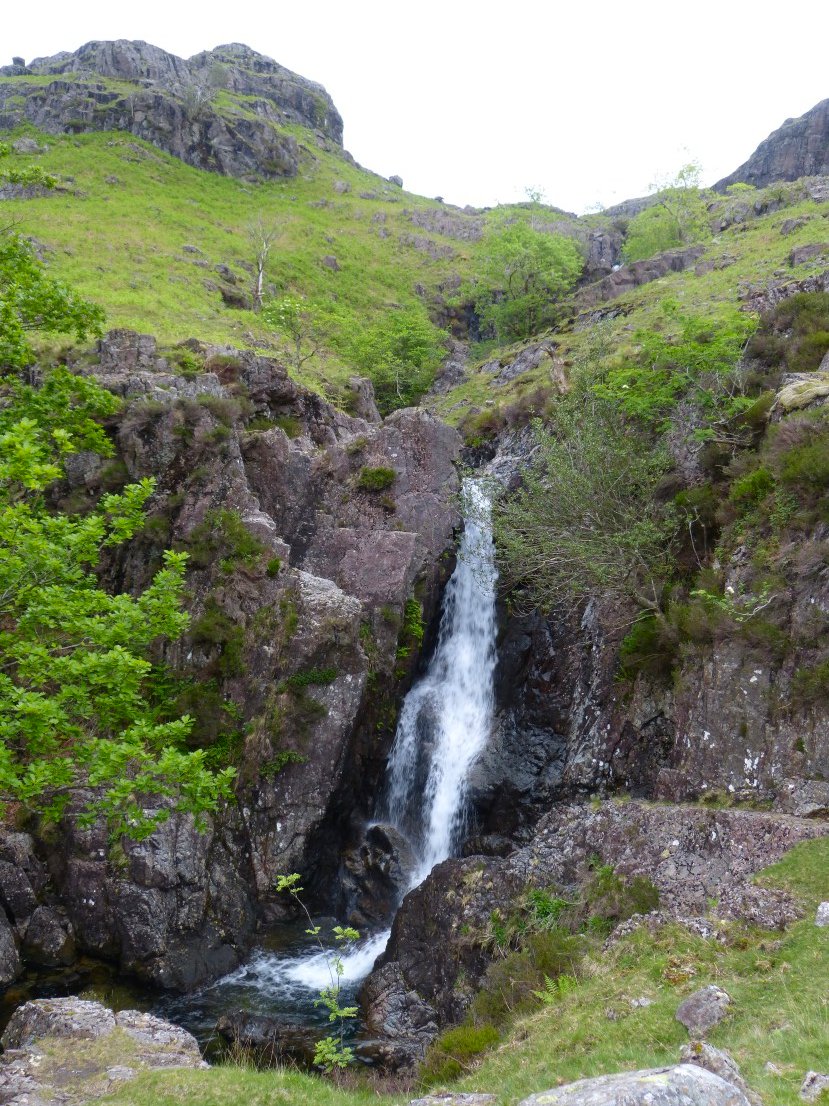 The biggest of the falls above Lingcove Bridge.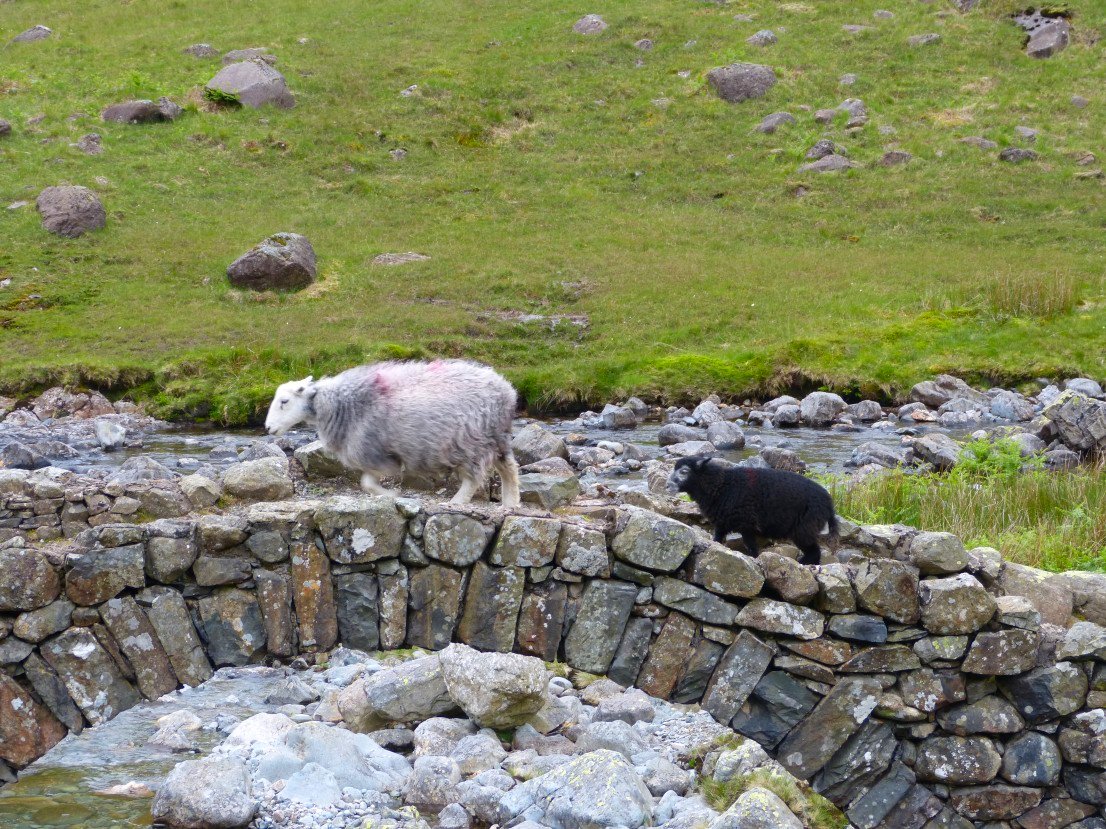 A couple of locals make use of the bridge on their daily commute.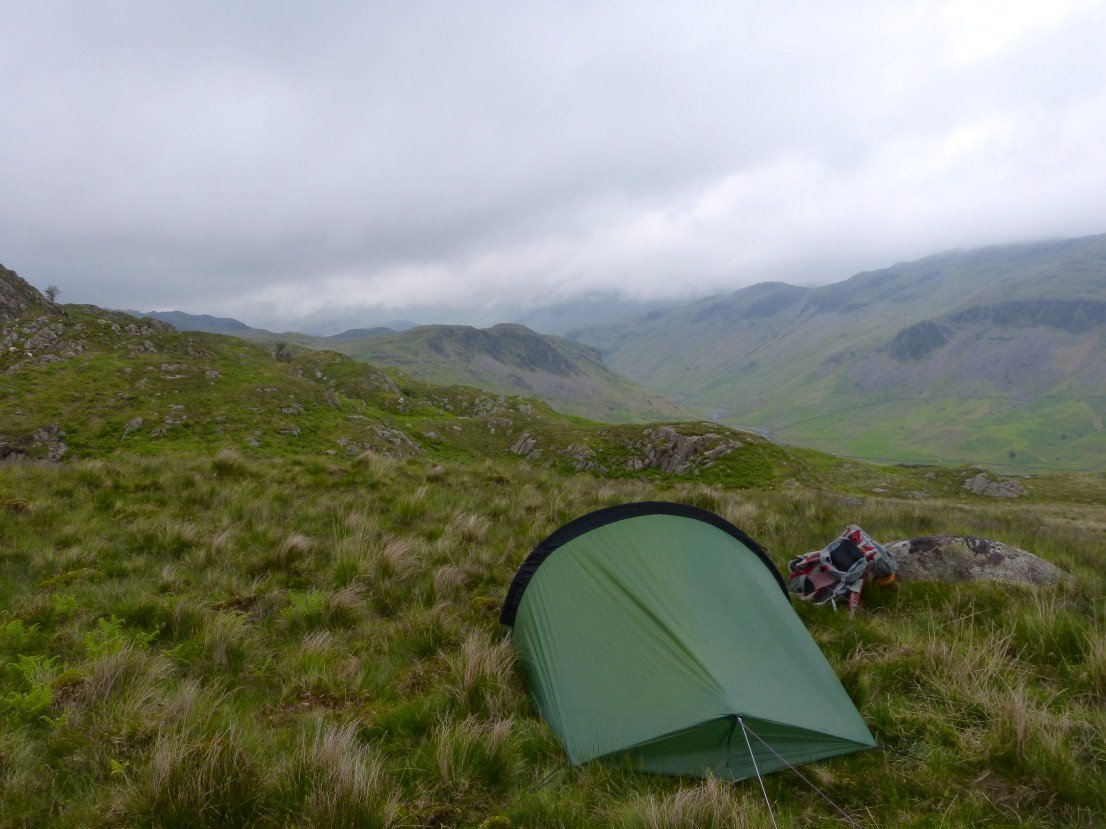 Sue was staying in the hostel but I fancied a night on the fell so I walked up the terrace route to the lower slopes of Goat Crag.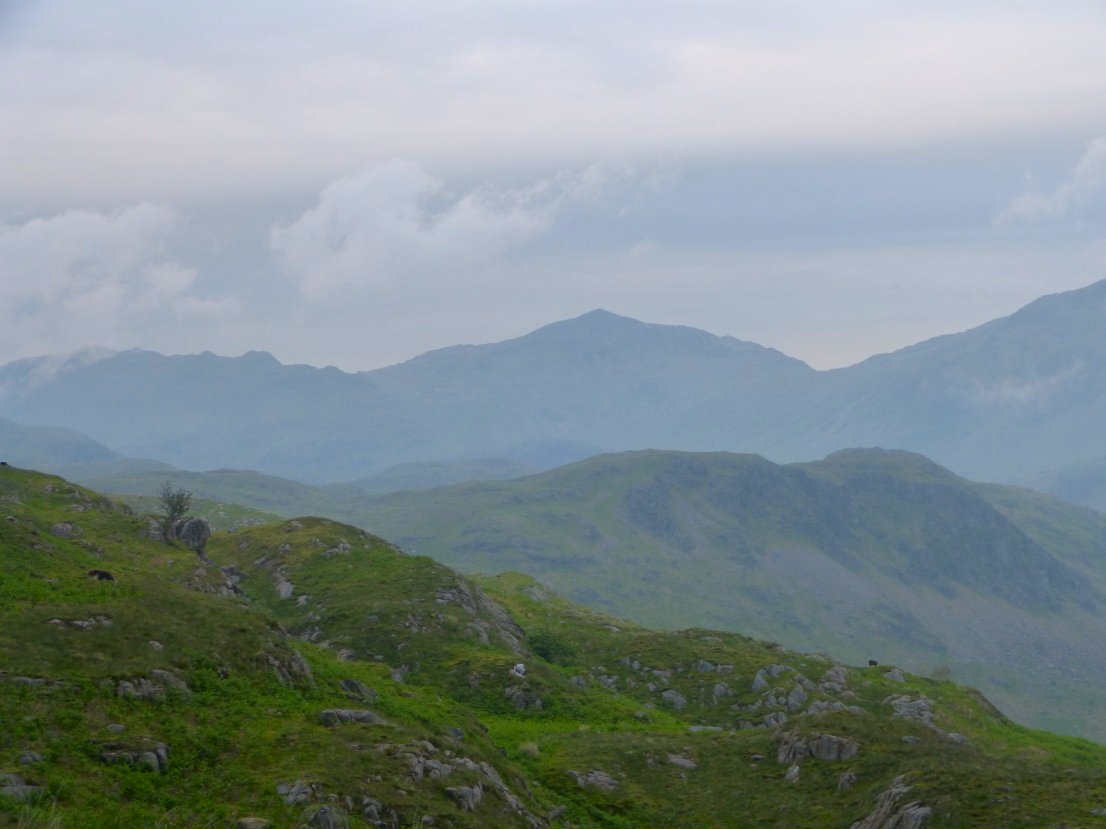 Later in the evening the cloud lifted from Bowfell.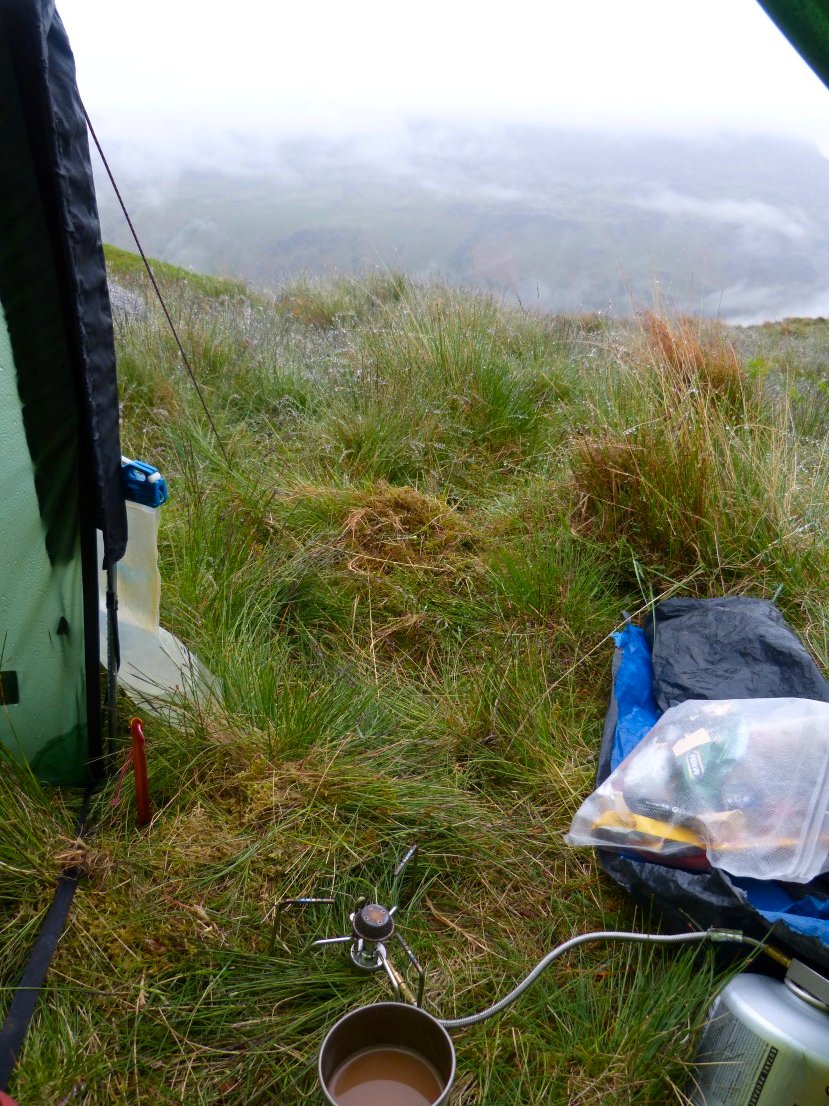 It rained in the night but was fine in the morning as I made my way down to meet Sue for our drive around to Ennerdale