WWW.KARLSWALKS.CO.UK
PICTURES AND TRIP REPORTS FROM MY WALKS IN THE ENGLISH LAKE DISTRICT
Bowscale and Bannerdale
2nd August 2015
Route.
Bowscale - Bowscale Tarn - Bowscale Fell (east top ) Bowscale Fell - Bannerdale Crags - White Horse Bent - Glenderamackin Valley - Mungrisedale - Bowscale
(about 8.5 miles 2000 ft ascent)
On our way back home from Cockermouth we met up with Anne and her pal Patrick for a walk around these two nice fells and a visit to Bowscale Tarn
.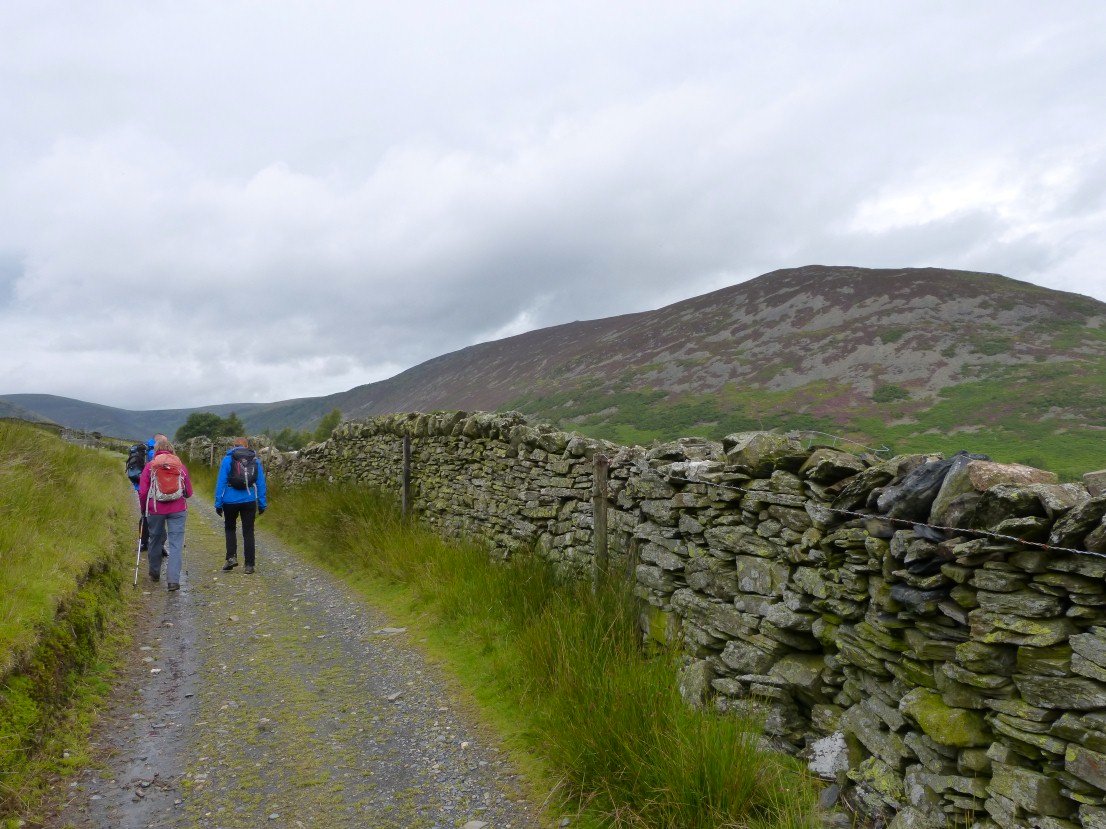 The nice weather from yesterday had given way to dull but mostly dry conditions although it did rain for a few minutes in the morning We met at Bowscale and walked up the mine track with Carrock fell prominent to the right..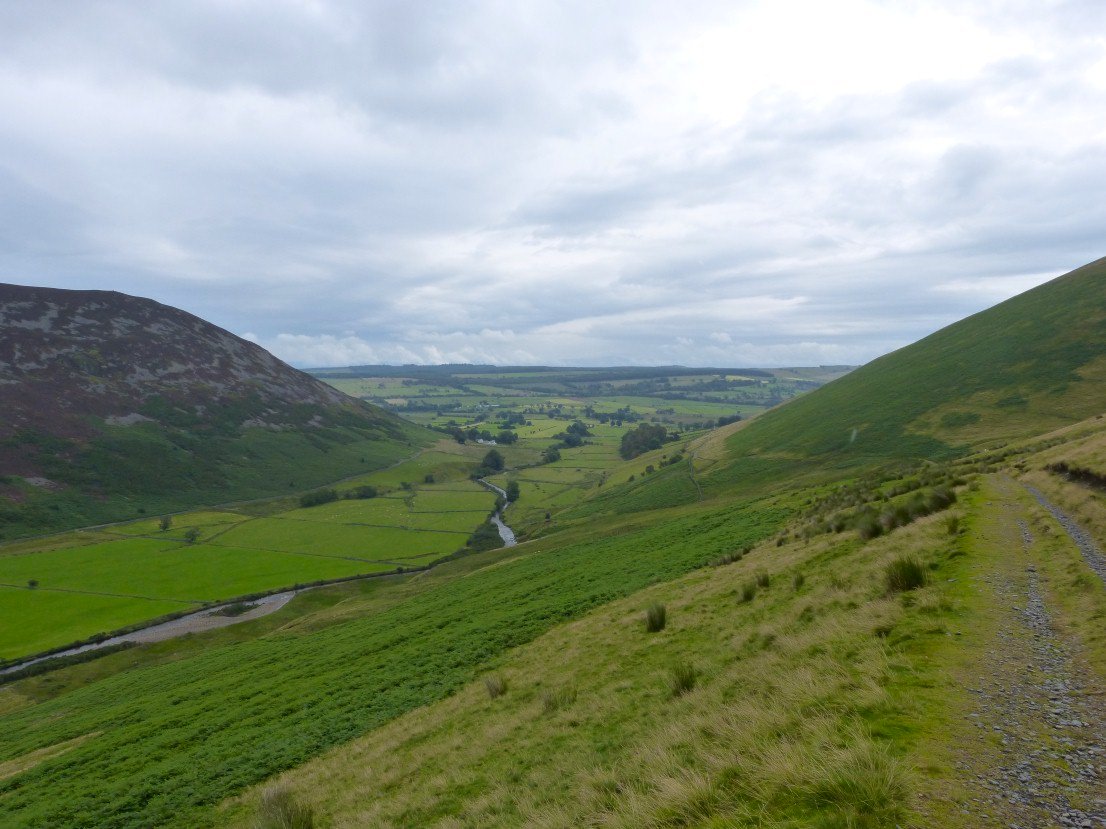 Looking back down the valley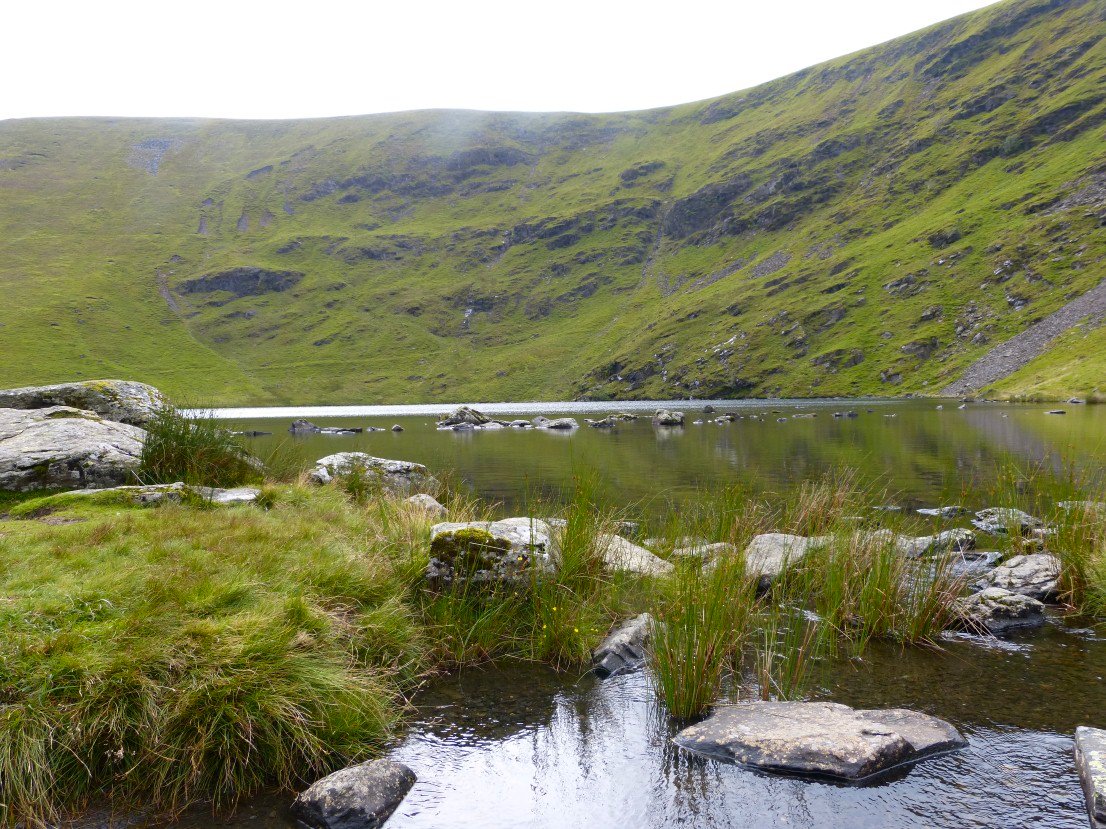 Soon we arrive at Bowscale tarn.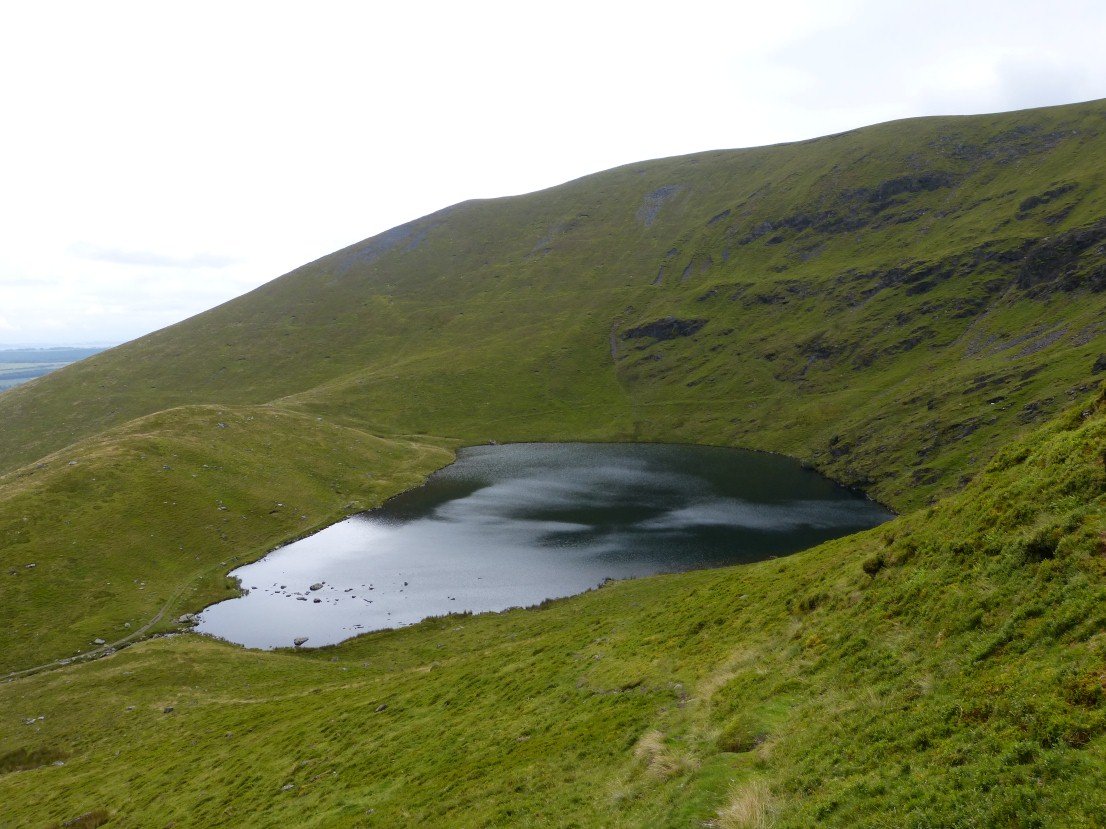 Which is better seen from the steep path out of the corrie.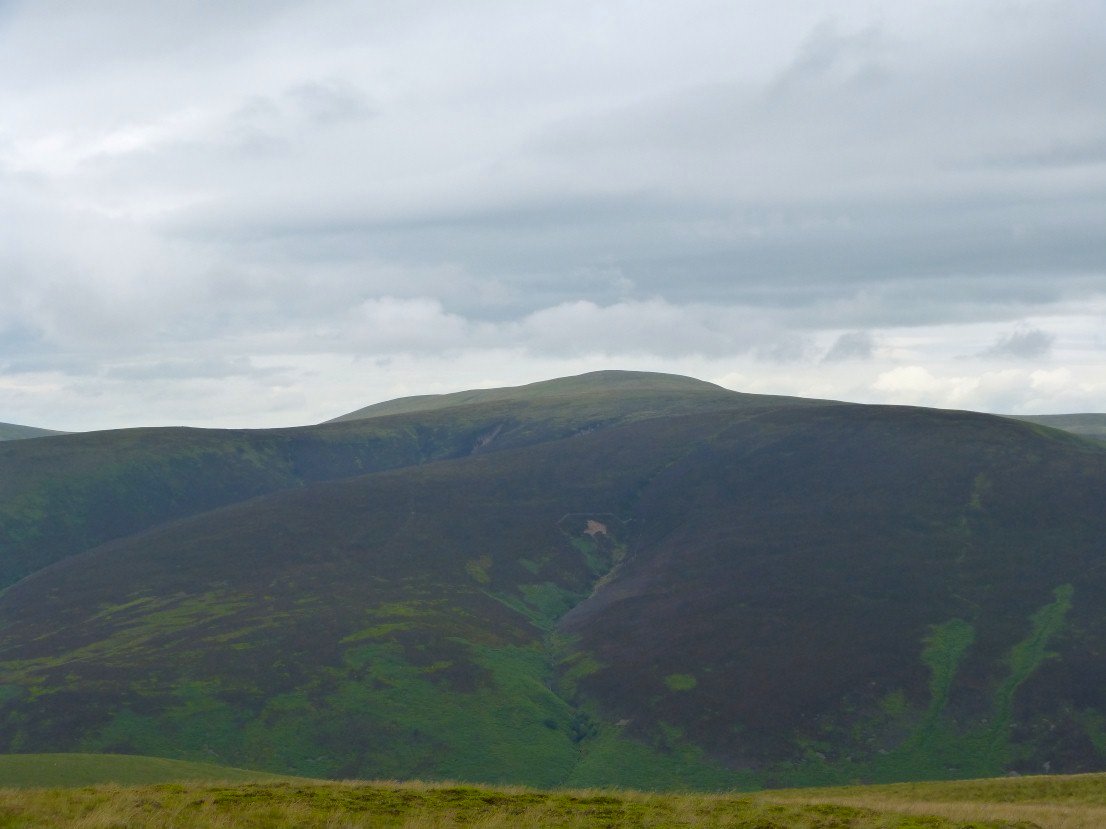 Looking across to Knott where we were yesterday.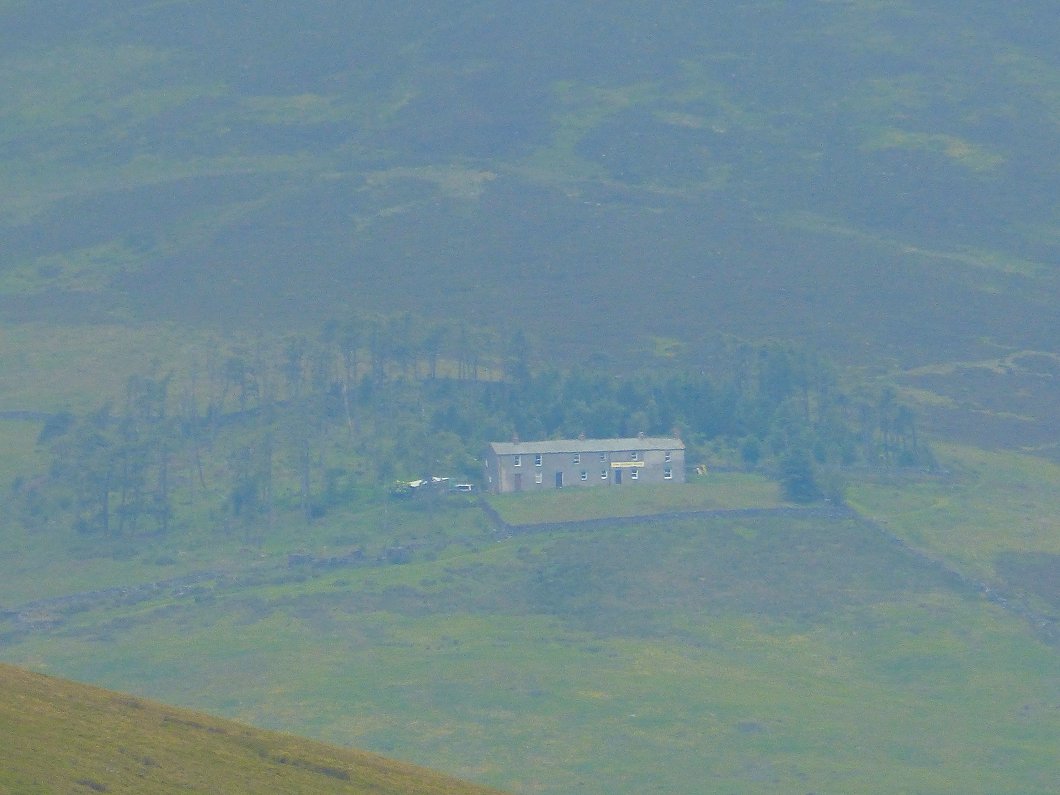 And Skiddaw house where we were last week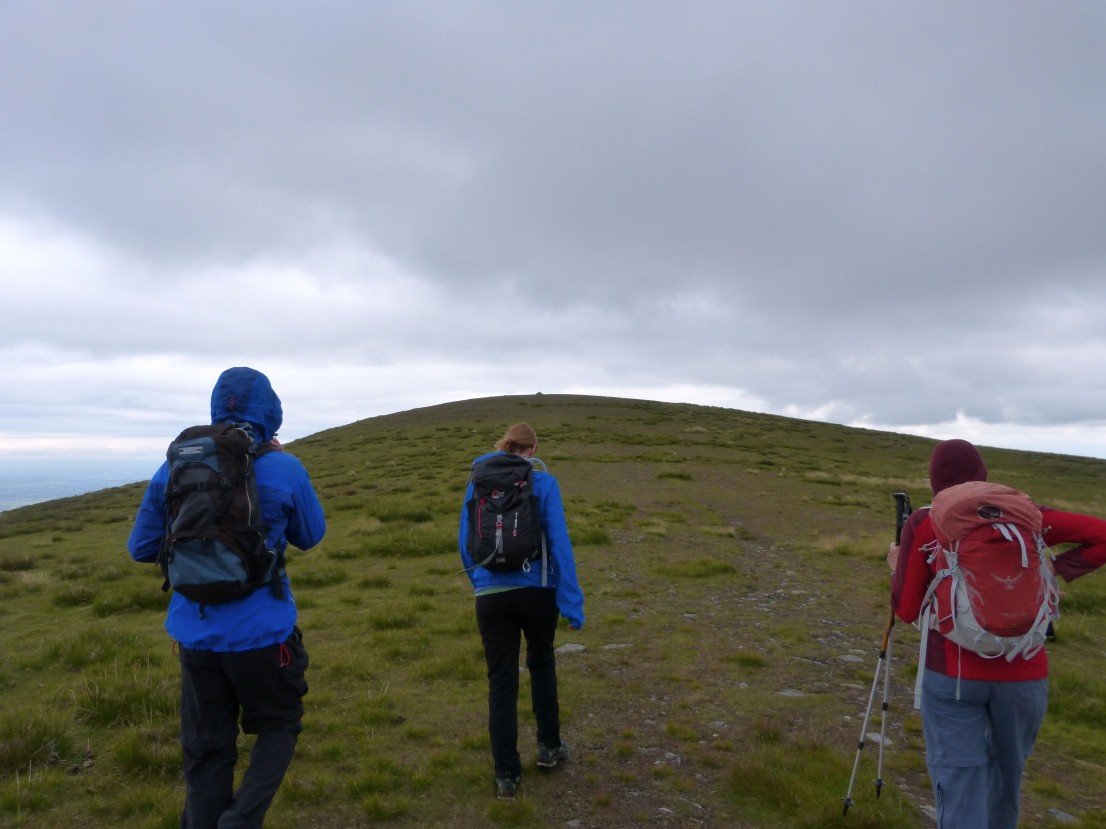 Walking up to the east top of Bowscale fell which is a Birkett ( one Sue has already done but I hadn't ) This where we got our only rain of the day and as it was quite heavy I put my camera away and forgot to take a picture of the main top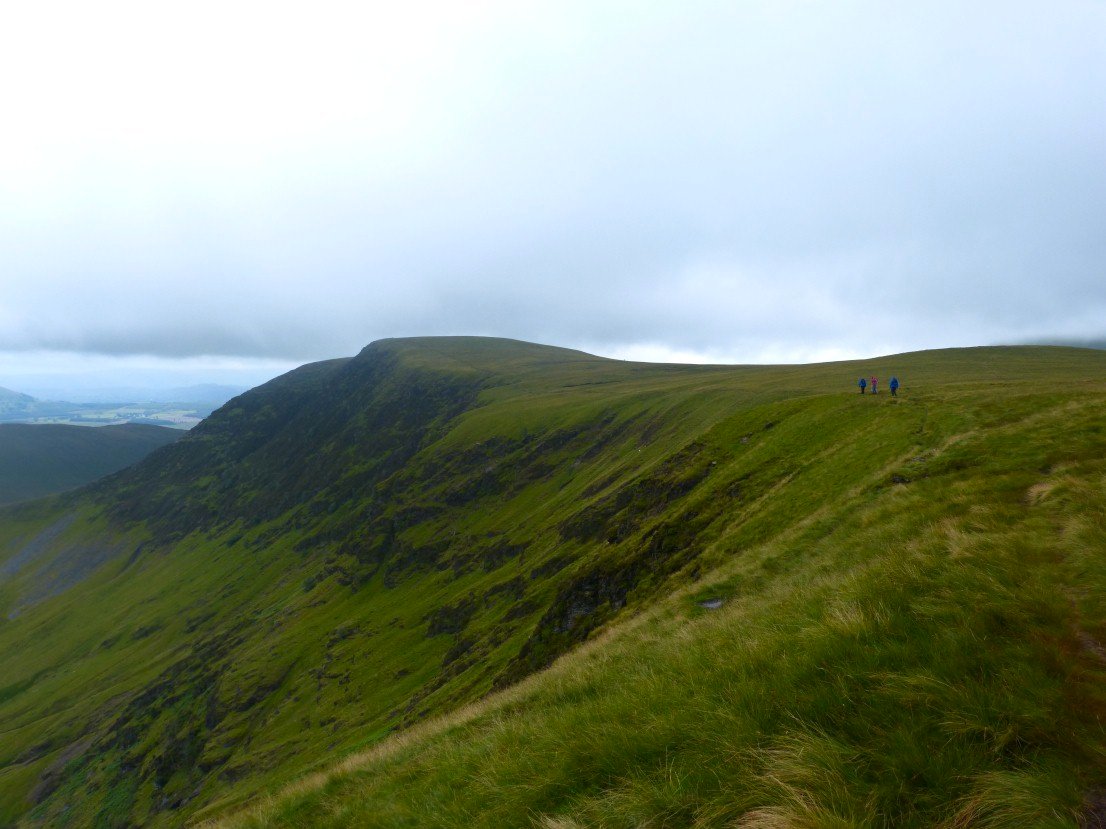 Looking over to Bannerdale crags from the quite dramatic path that hugs the top of the cliffs.
Bannerdale with the Tongue on the left and the lower end of Bannerdale's east ridge on the right. Souther fell is the hill directly ahead.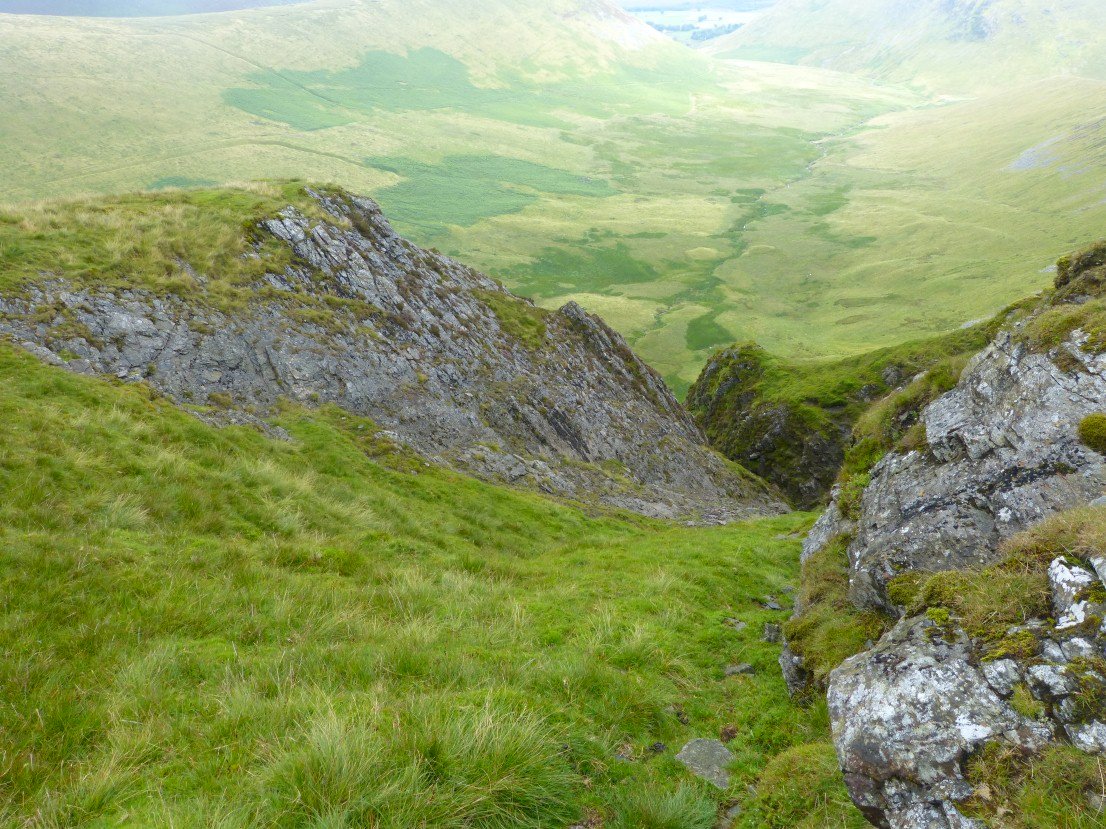 Dramatic view down the cliffs of Bannerdale.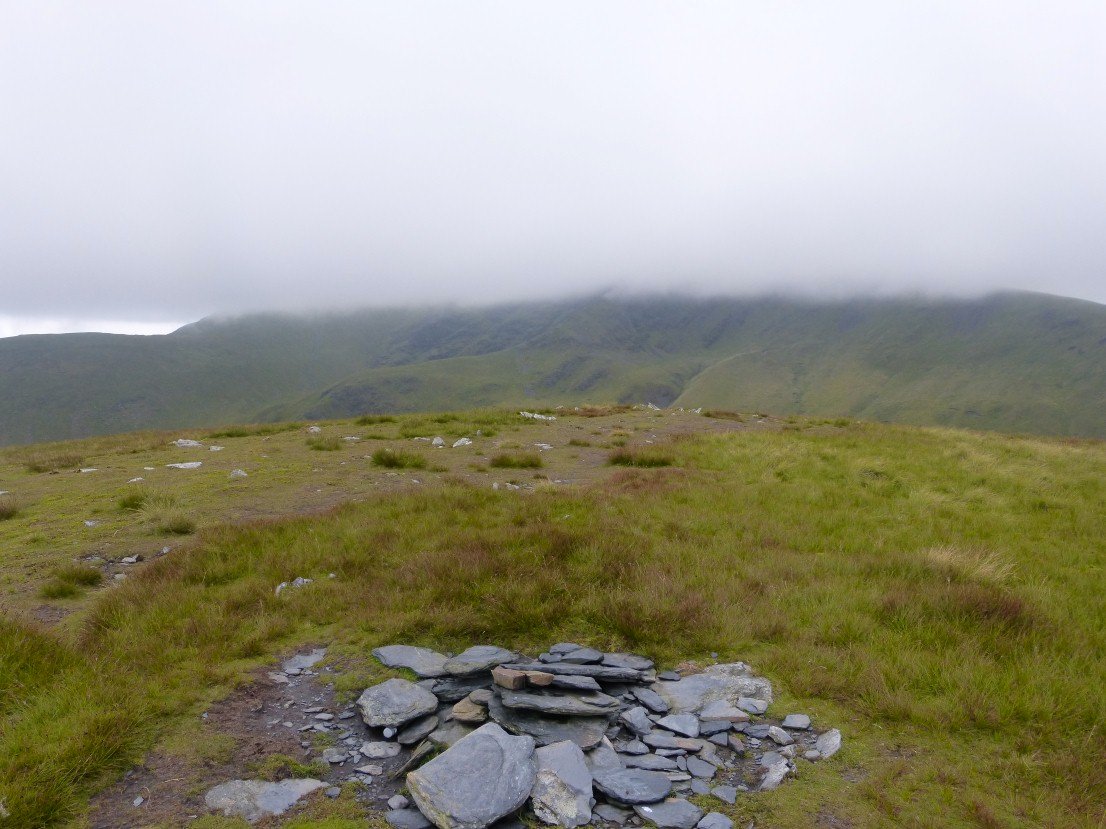 On the top of Bannerdale now. Unfortunately the cloud was down on Blencathra.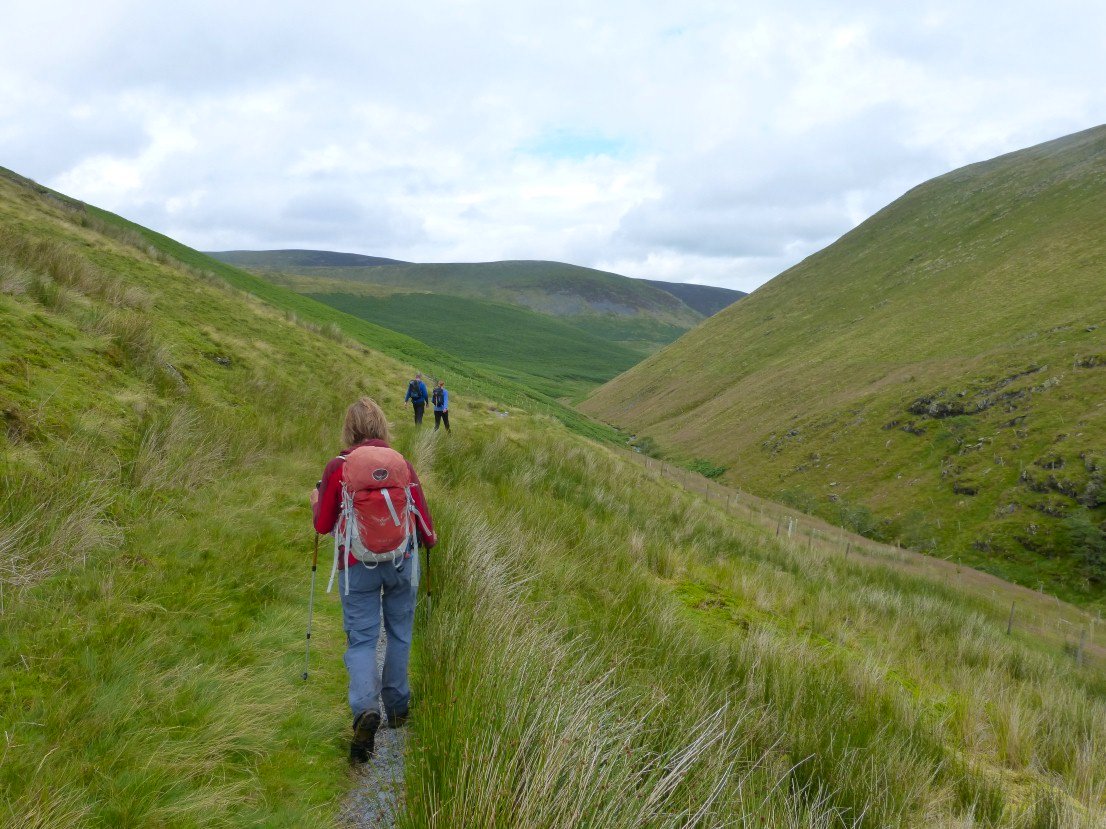 Instead of walking back over Souther Fell as we did when we did this walk with April and Beefy we thought we would have a change and followed the path by the river down the valley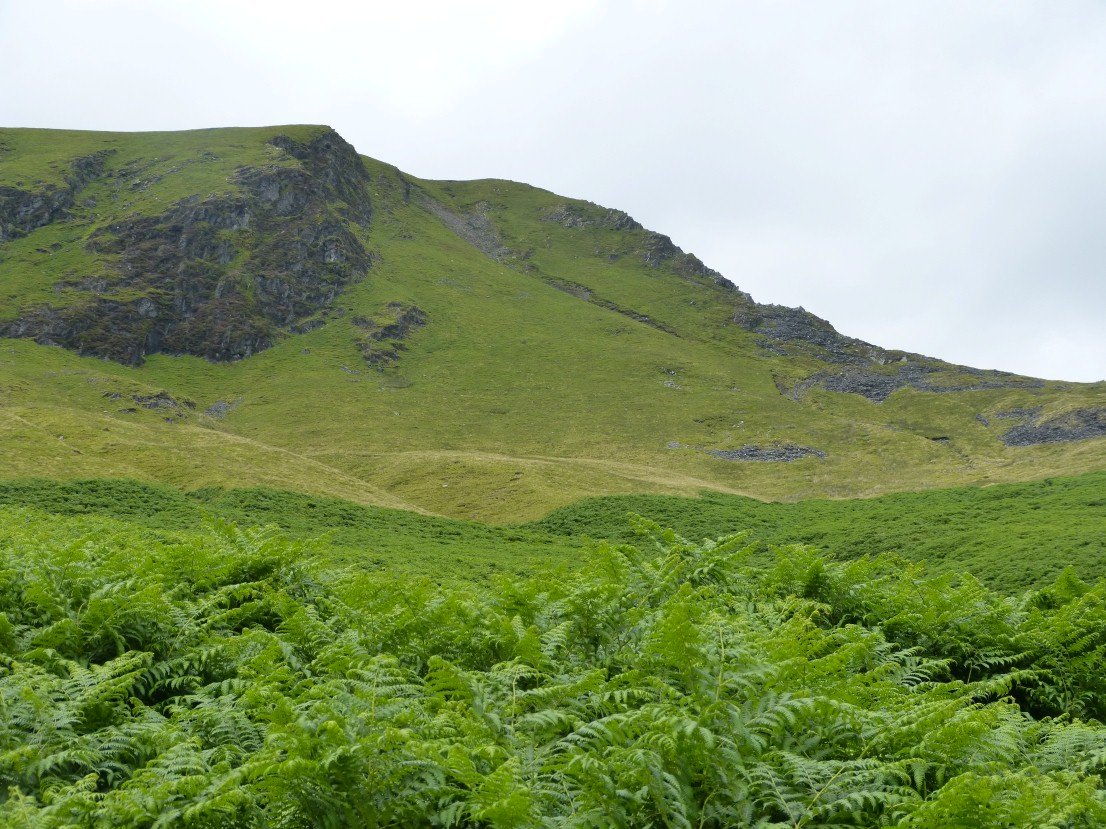 Passing the bottom of Bannerdale's east ridge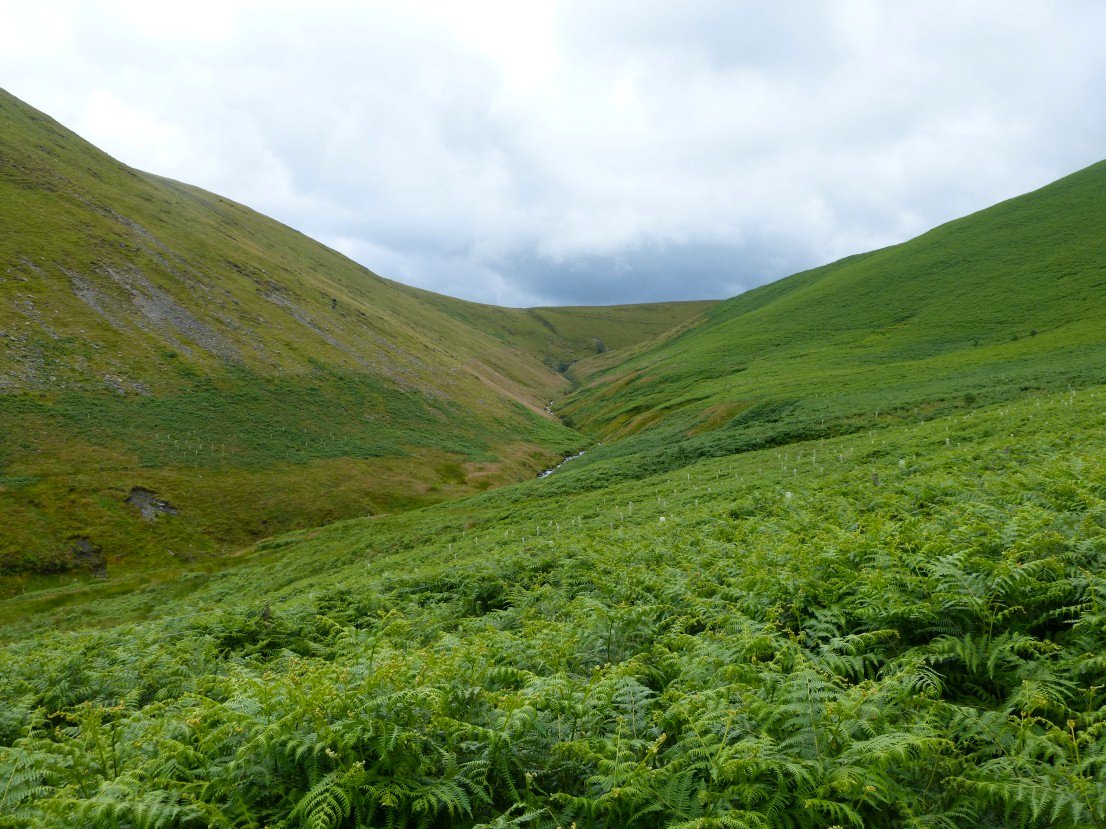 A look back to Mousethwaite Comb at the end of the valley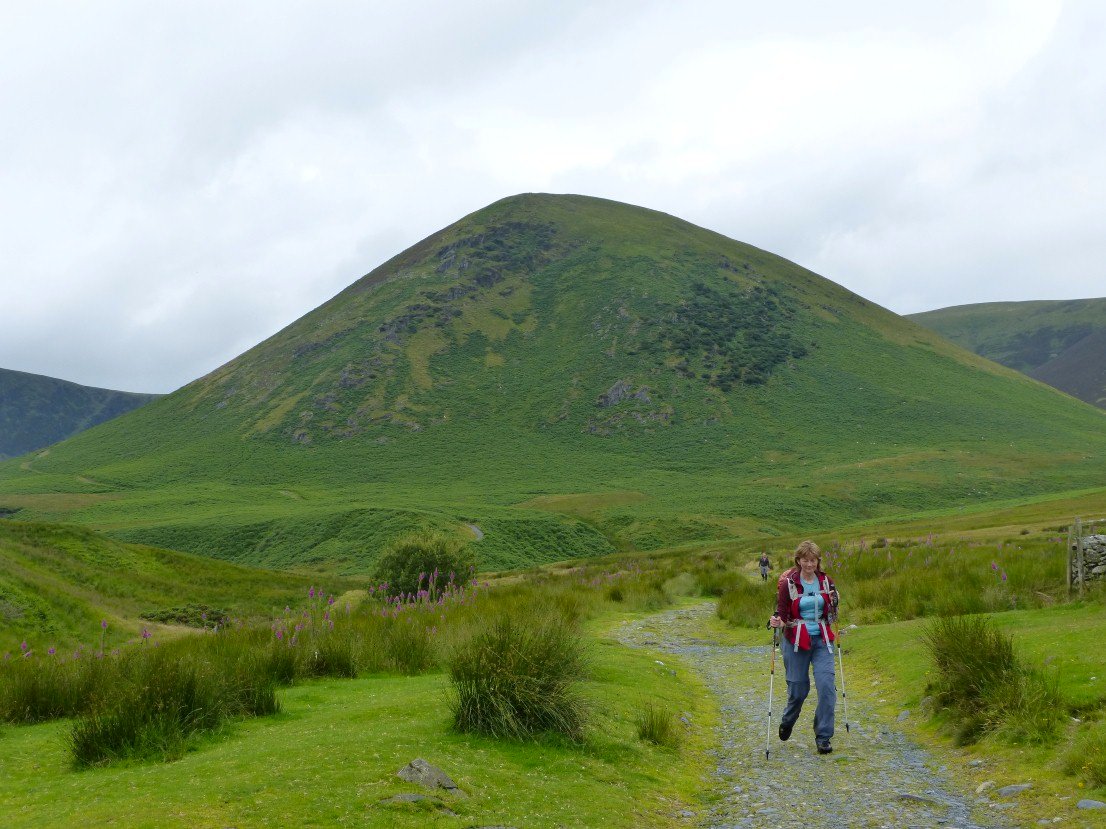 The Tongue seen from near where the path reaches the road at Mungrisedale