WWW.KARLSWALKS.CO.UK
PICTURES AND TRIP REPORTS FROM MY WALKS IN THE ENGLISH LAKE DISTRICT
---
Bowscale Fell, Bannerdale Crags and Souther Fell 31st August 2014
Route. Bowscale - Bowscale tarn - Bowscale Fell - Bannerdale Crags - White Horse Bent - Sother Fell - Mungrisedale - Bowscale (about 8 miles 2500ft ascent)
Another lovely day for a classic little round in the north of the national park. Sue and I met April and Beefy off the bus at Bowscale and followed the old mine track along the valley.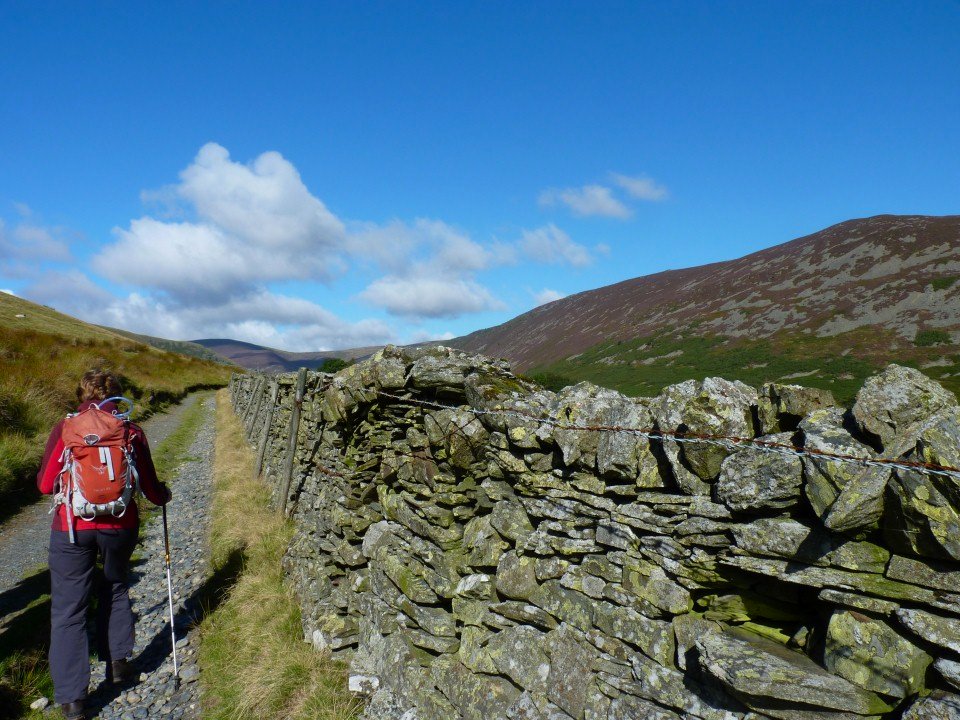 Looking up the track with Knott the high fell in the distance and Carrock fell on the right.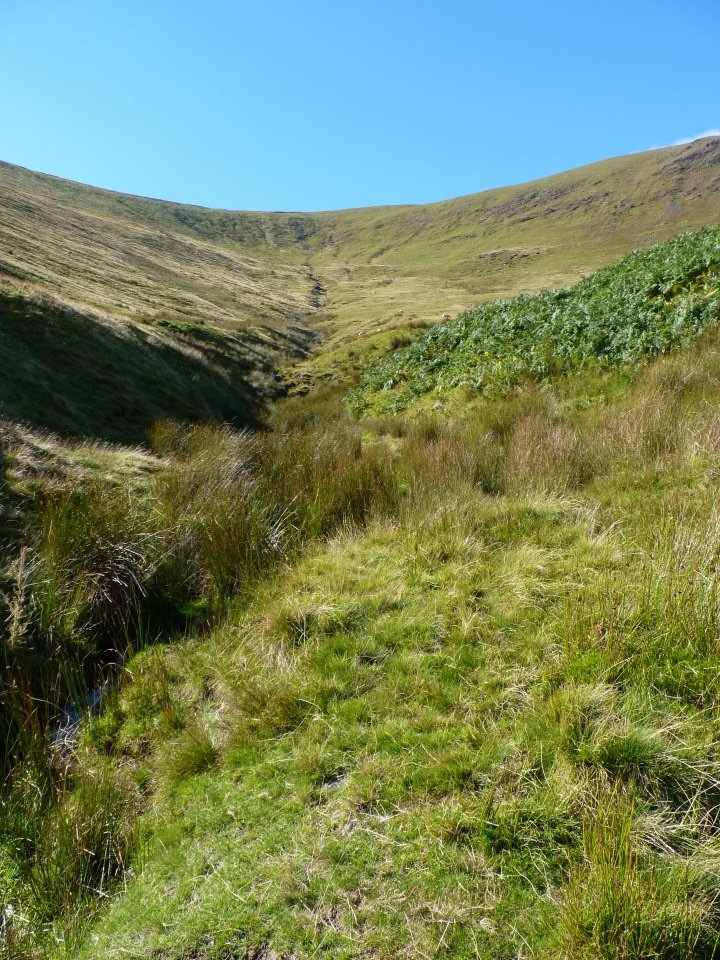 Passing Drycomb Beck.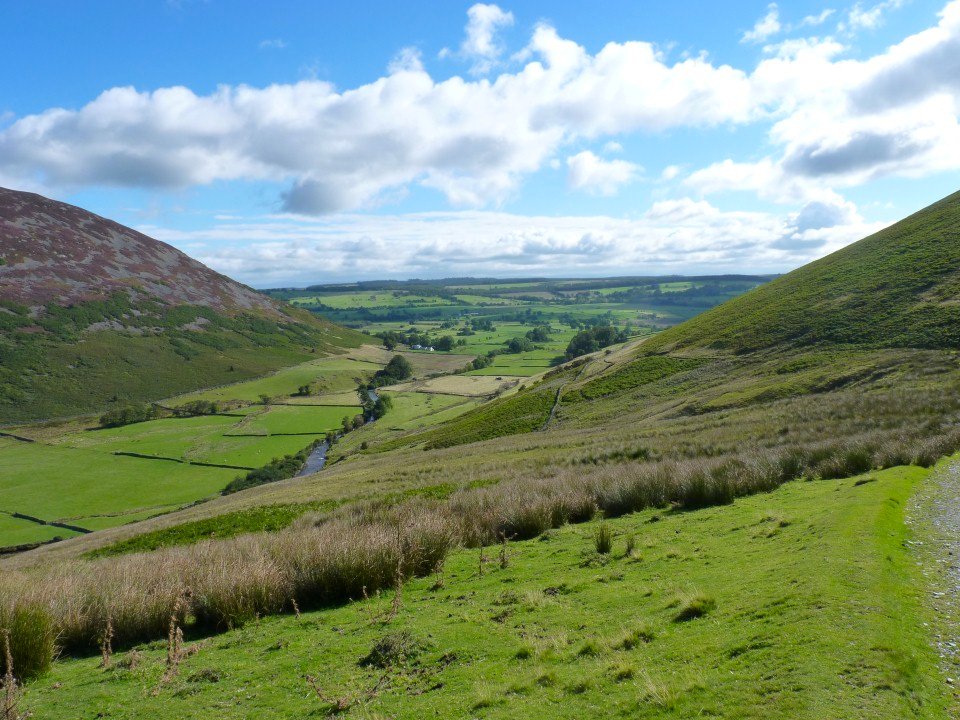 The view back to the Pennines in the distance..
We soon reach the lovely Bowscale Tarn. Once a victorian tourist attraction probably made popular by getting a mention in Wordsworths poem 'Song, at the Feast of Brougham Castle'.
And both the undying Fish that swim
Through Bowscale-Tarn did wait on him,
The pair were Servants of his eye
In their immortality,
They moved about in open sight,
To and fro, for his delight.
We didn't see any immortal fish but still spent a relaxing few minutes by the tarn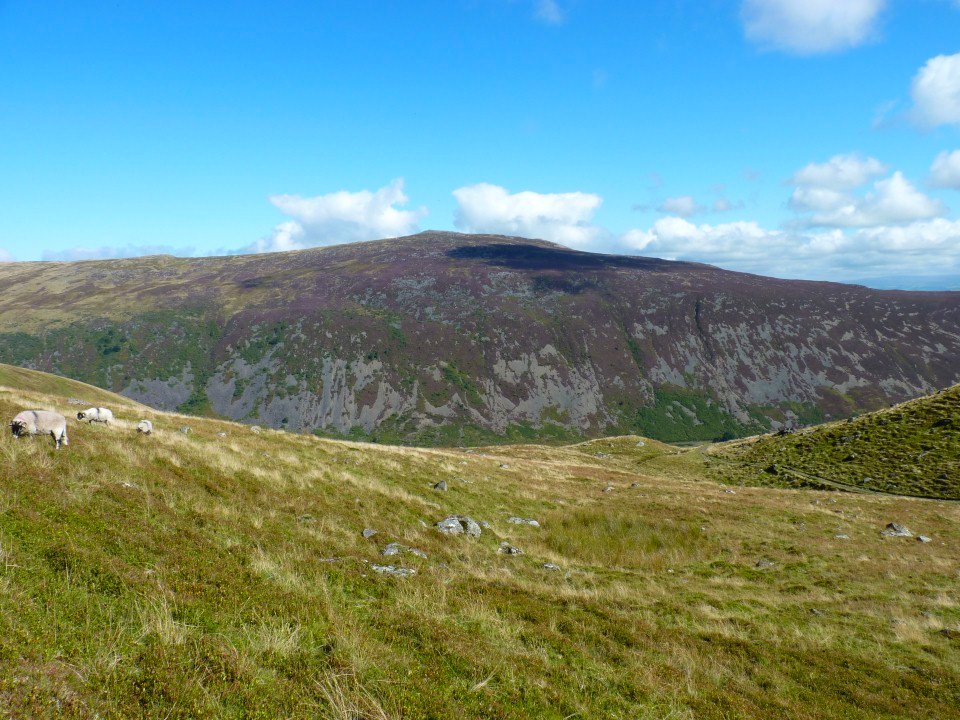 Carrock Fell top from the steep climb out of the corrie.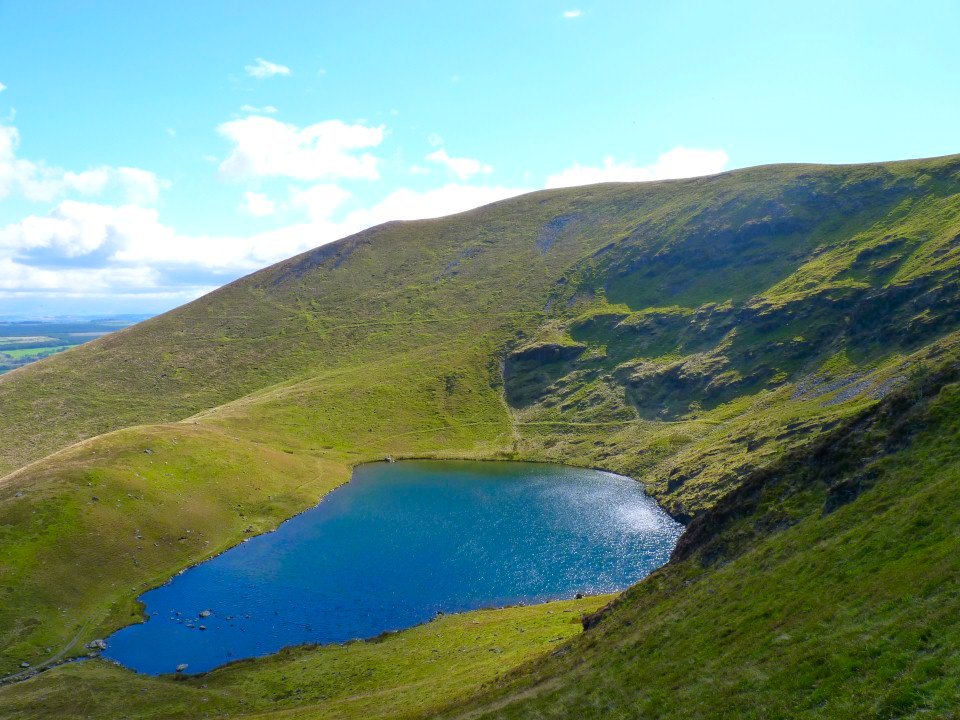 Bowscale Tarn from above.
Cloud shadows on the heather make a lovely sight.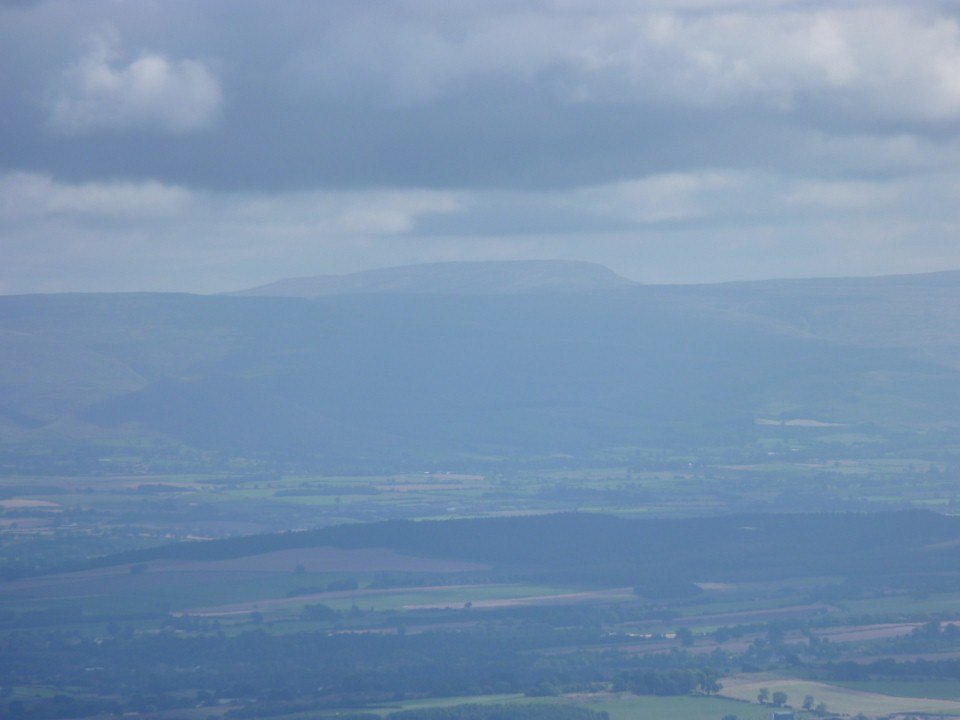 Zooming over to what I think is Whernside.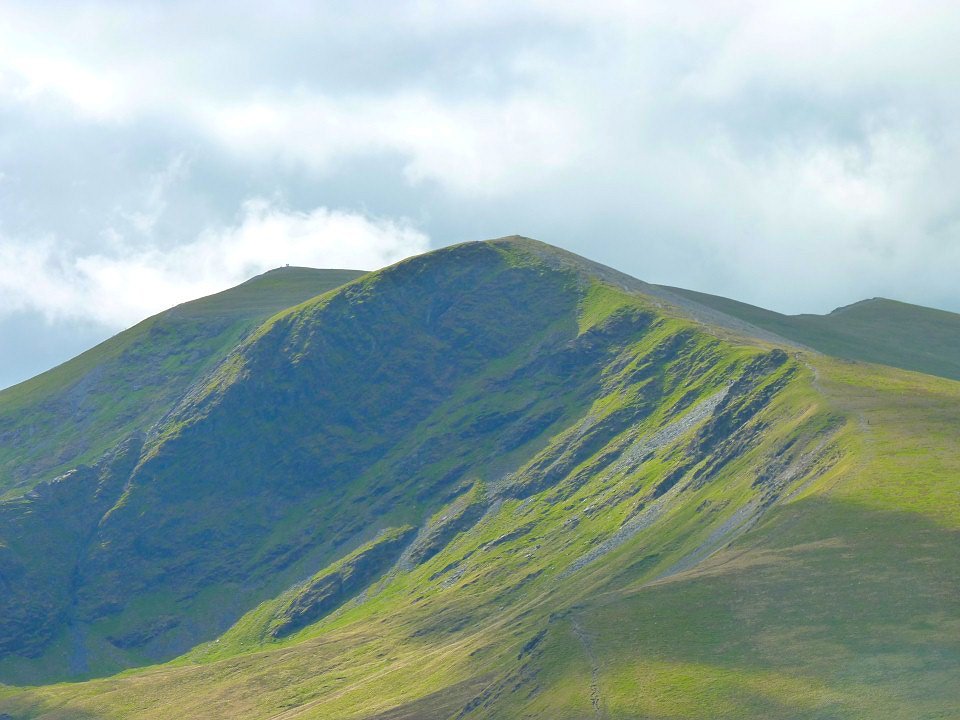 Blencathra from Bowscale Fell.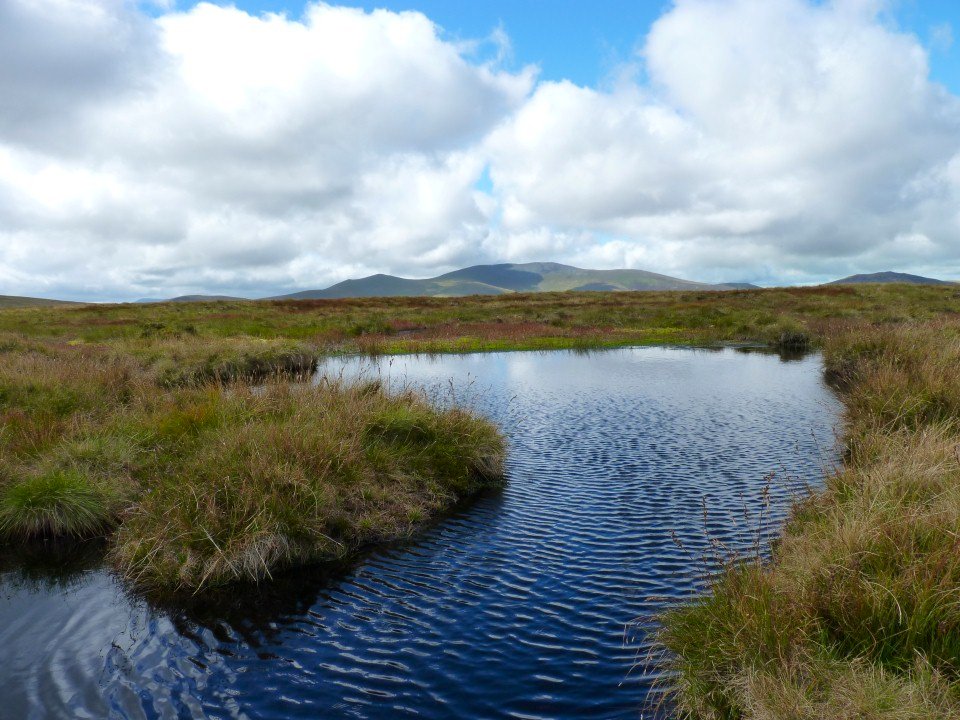 Skiddaw in the distance.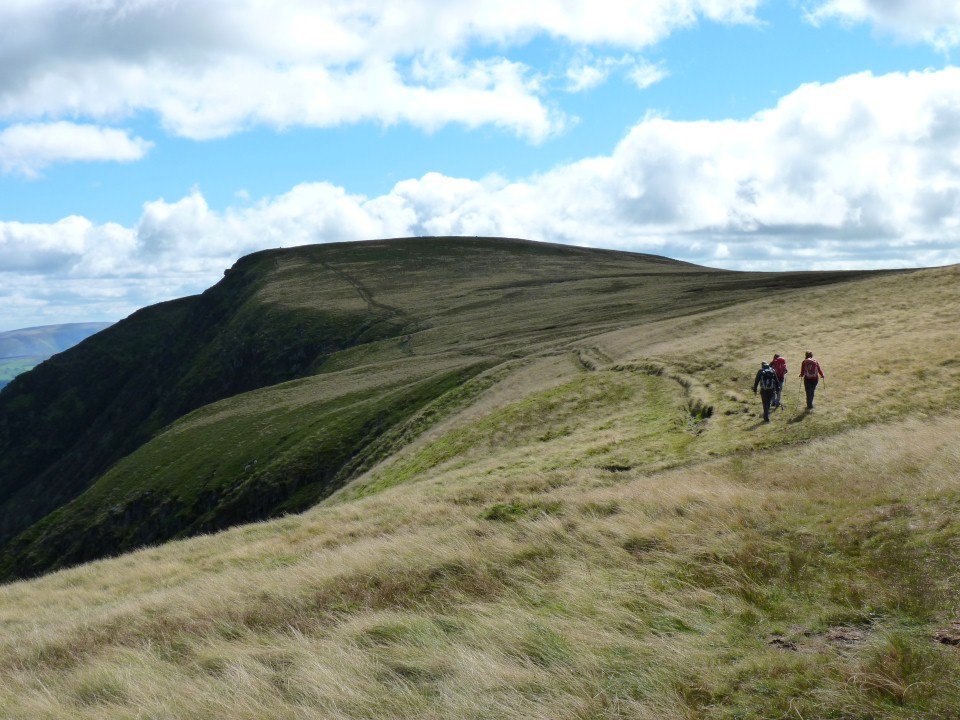 Walking around to Bannerdale Crags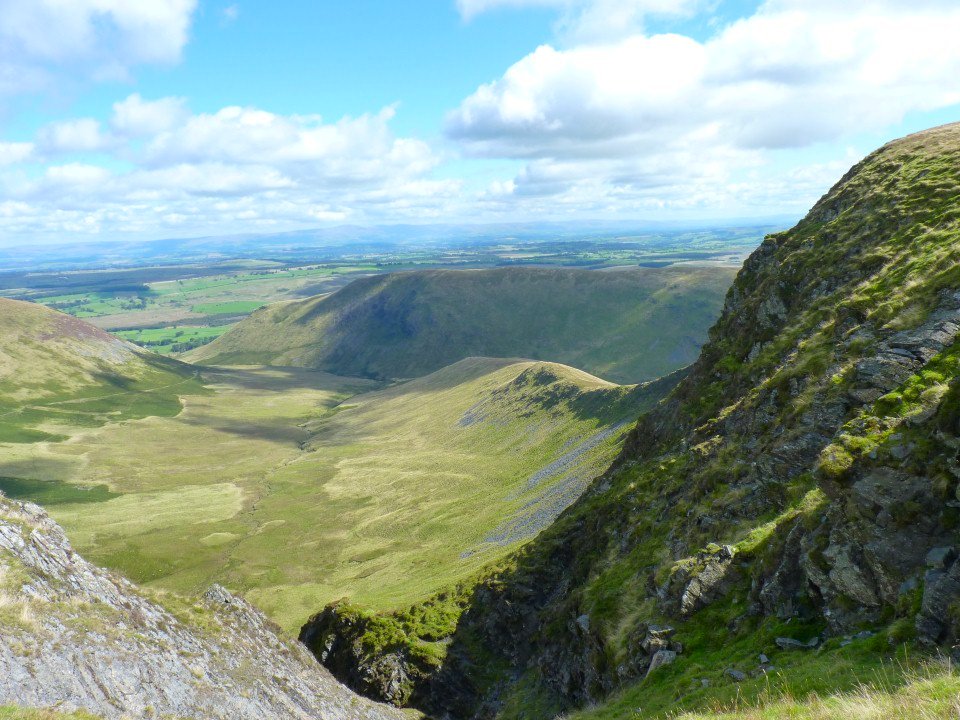 And looking down to Bannerdale Crags east ridge..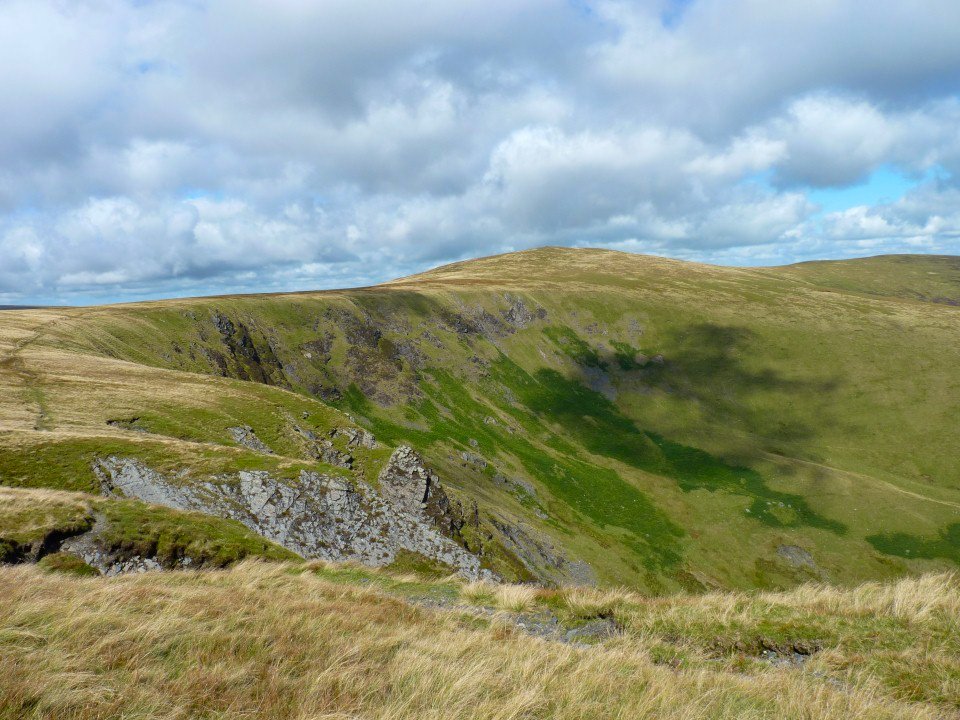 A look back the way we came.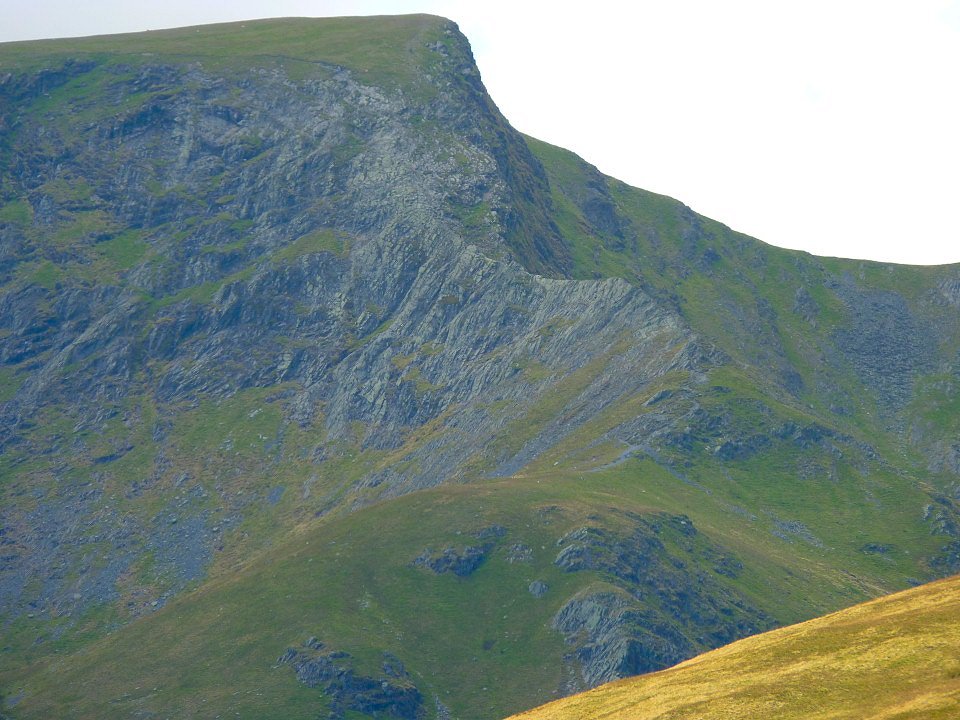 Sharp Edge is well seen on the drop down from Bannerdale to White Horse Bent.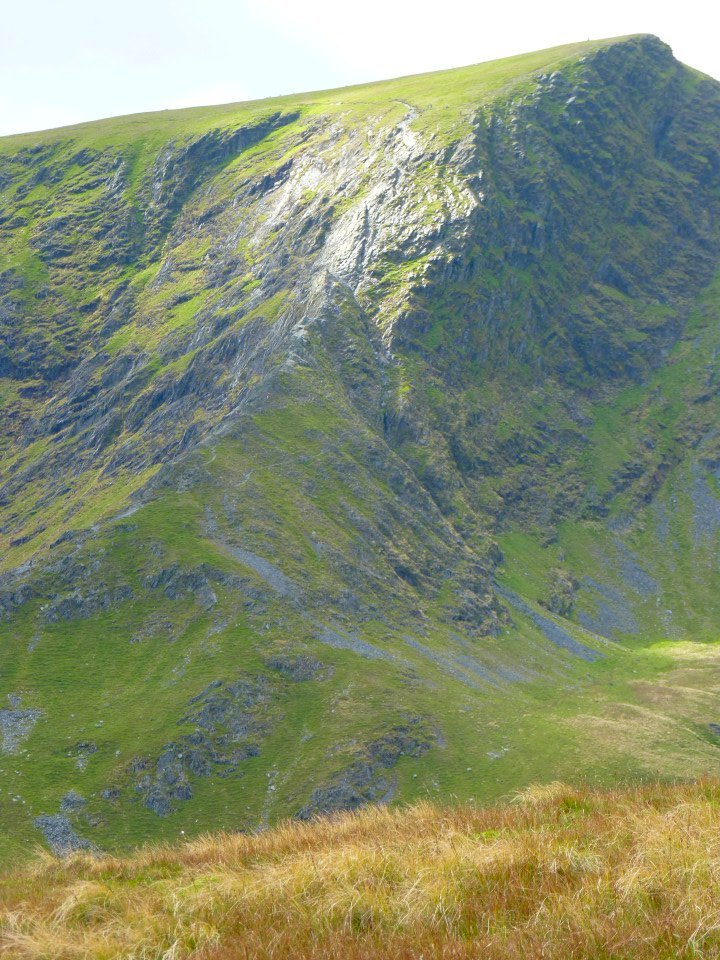 And zooming in. That rock looks very polished and slippy.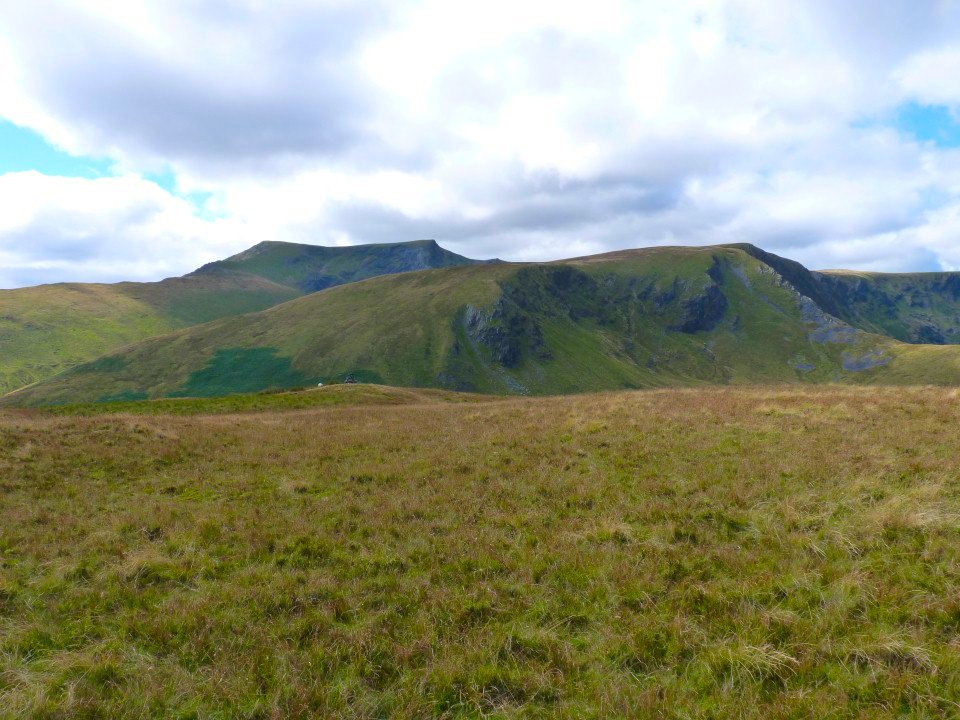 Blencathra and Bannerdale seen together from Souther Fell.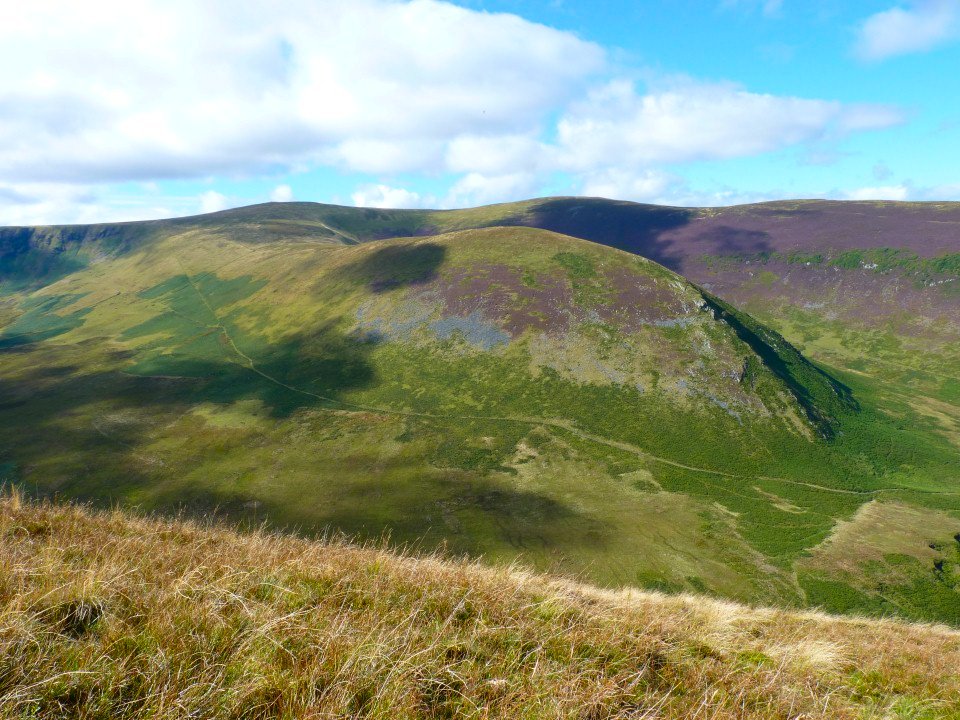 The Tongue.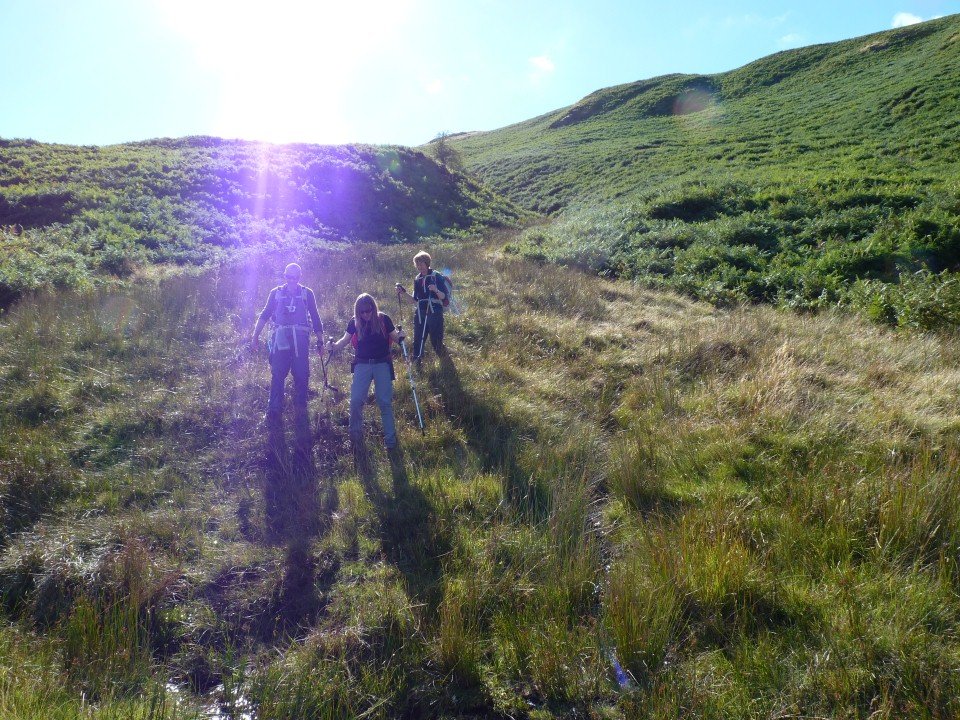 We went a bit astray coming down from Souther but apart from having to decend this boggy stream bed we had no real problem finding the little road back to Mungrisedale.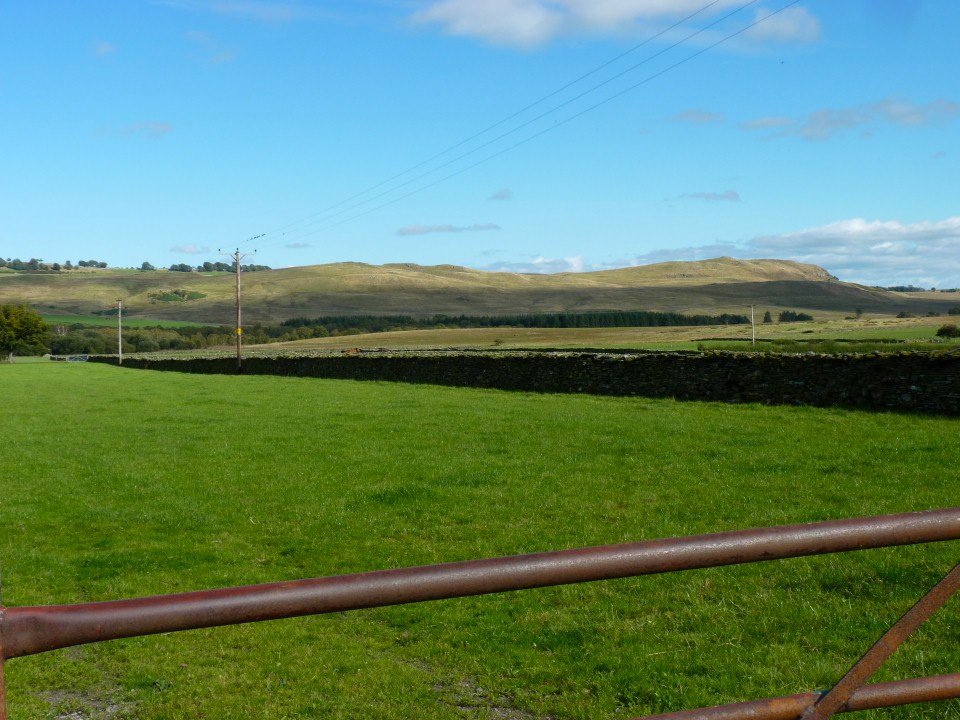 Sue and I had made for plans to tackle the two little Eycot hills on our way home but the lure of the Mill Inn at Mungrisedale proved to much so I took a picture instead.