WWW.KARLSWALKS.CO.UK
PICTURES AND TRIP REPORTS FROM MY WALKS IN THE ENGLISH LAKE DISTRICT
Around Riggindale
8th August 2015
Route.
Mardale Head - RSPB hide in Riggindale - Rough Crag ridge - High Street - Short Stile - The Knott - Rampsgill Head - High Raise - Kidsty Pike - Kidsty Howes - Mardale Head
(about 9.5 miles 3000 ft ascent)
Sue and I walked an old favourite today. We have done this walk a few times between us and it never disappoints.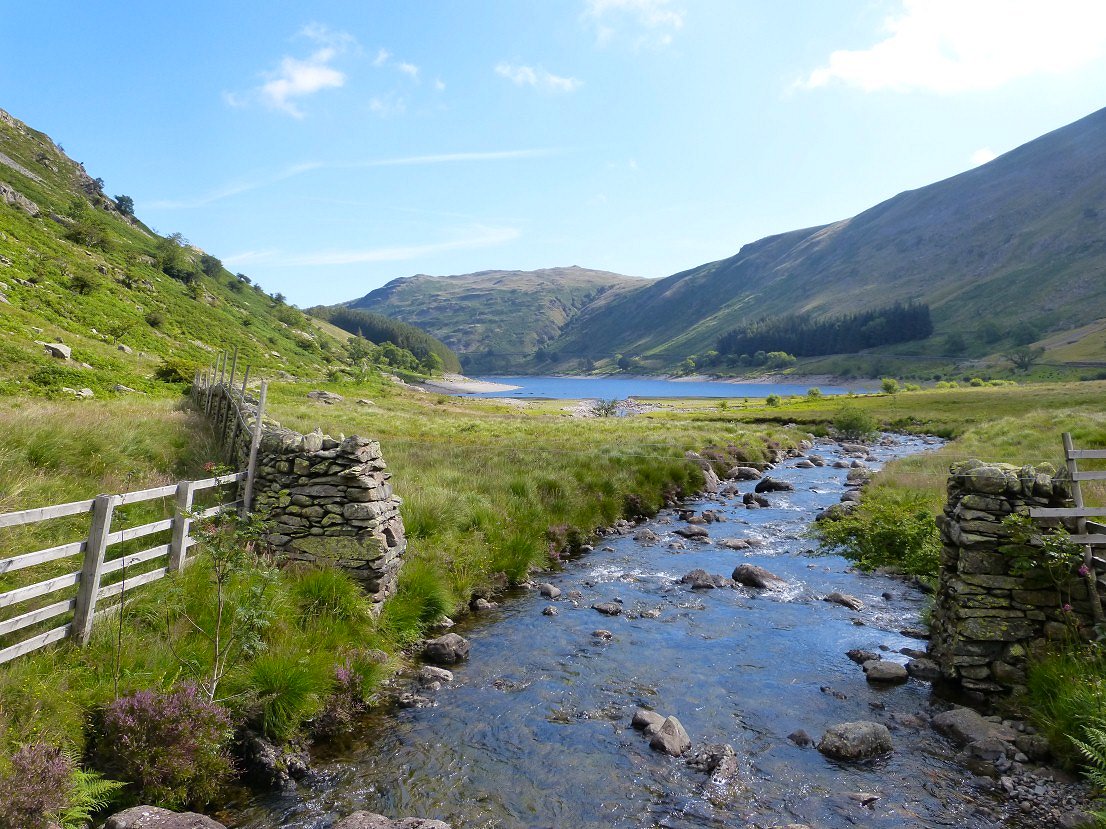 Looking down Haweswater from the bridge over the inflow
Before we climbed up to the ridge we had a walk up to the hide to see if we could catch a glimpse of England's only Golden Eagle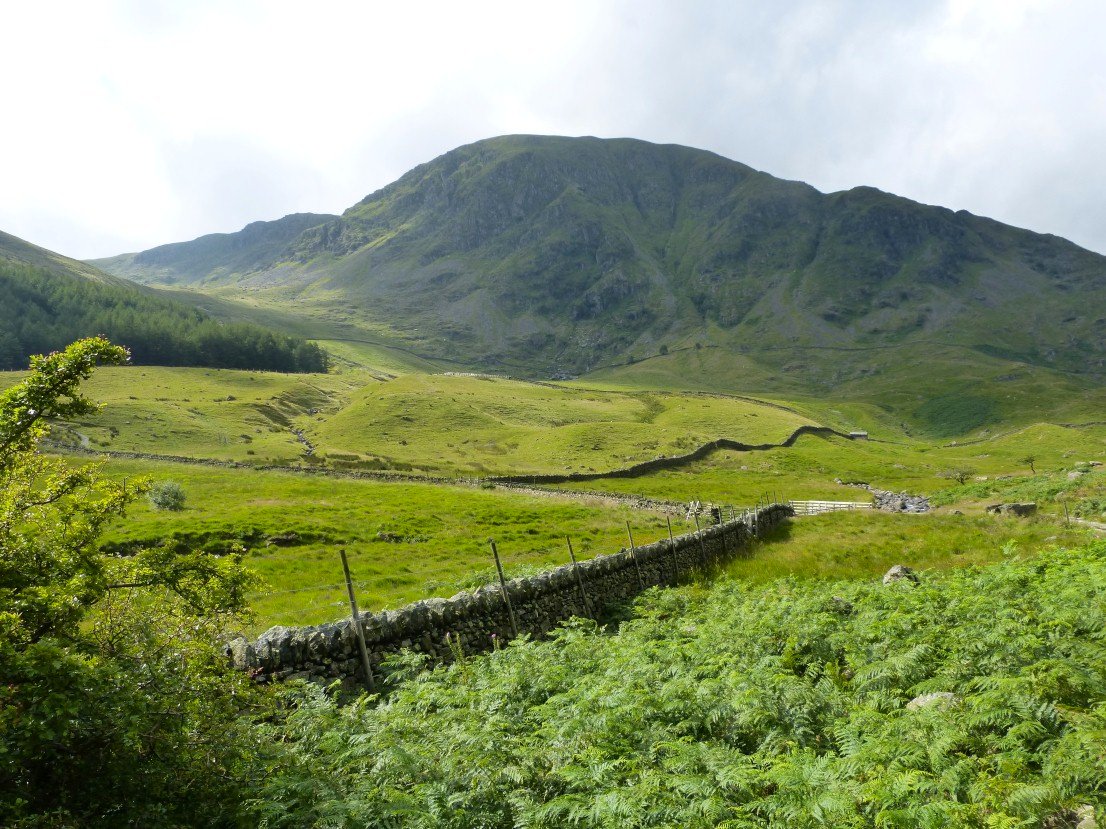 The great bulk of Harter Fell dominates the end of the valley.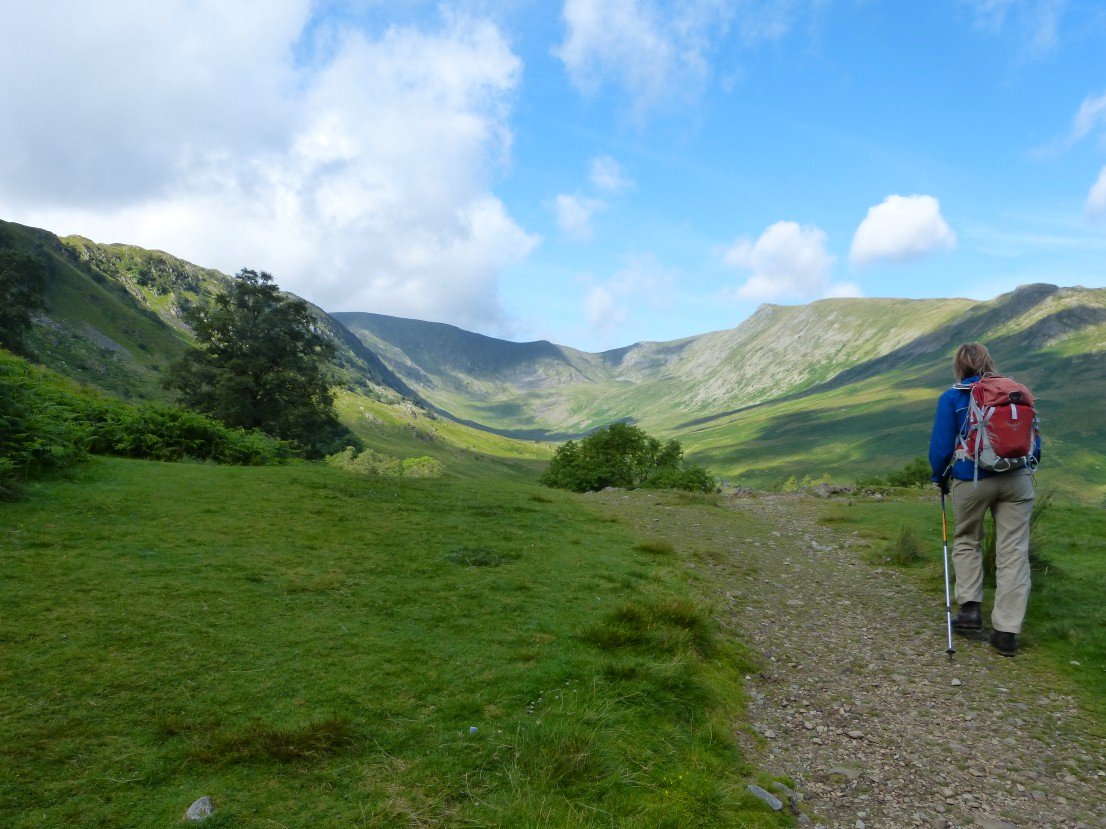 Walking into Riggindale.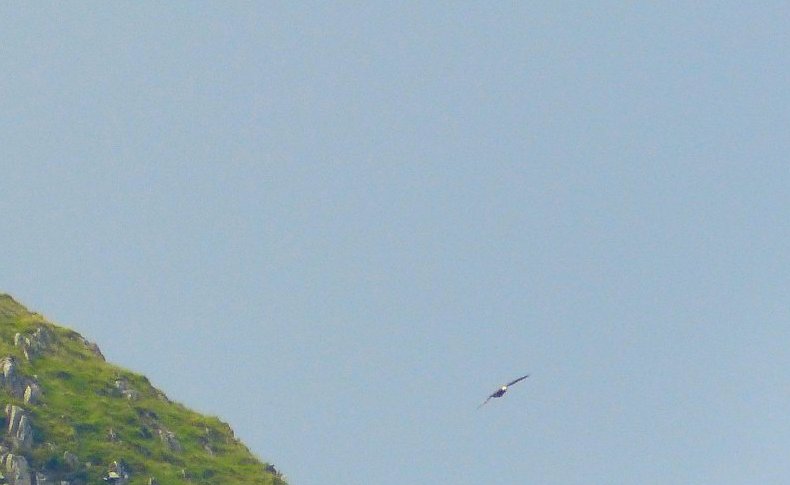 We were lucky again that the we saw the eagle through the telescope and I even managed to snatch a bit of a blurred photo of him in flight.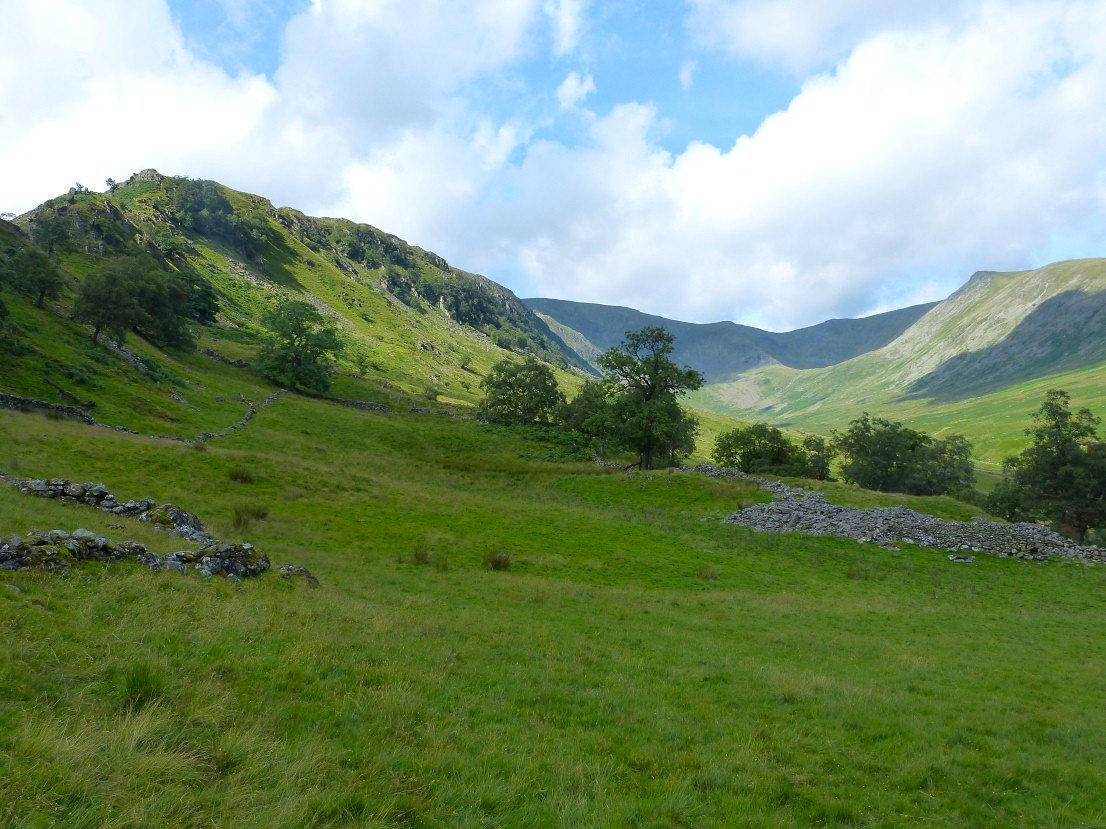 We returned down Riggindale and started on the climb up the ridge. Seen here on the left.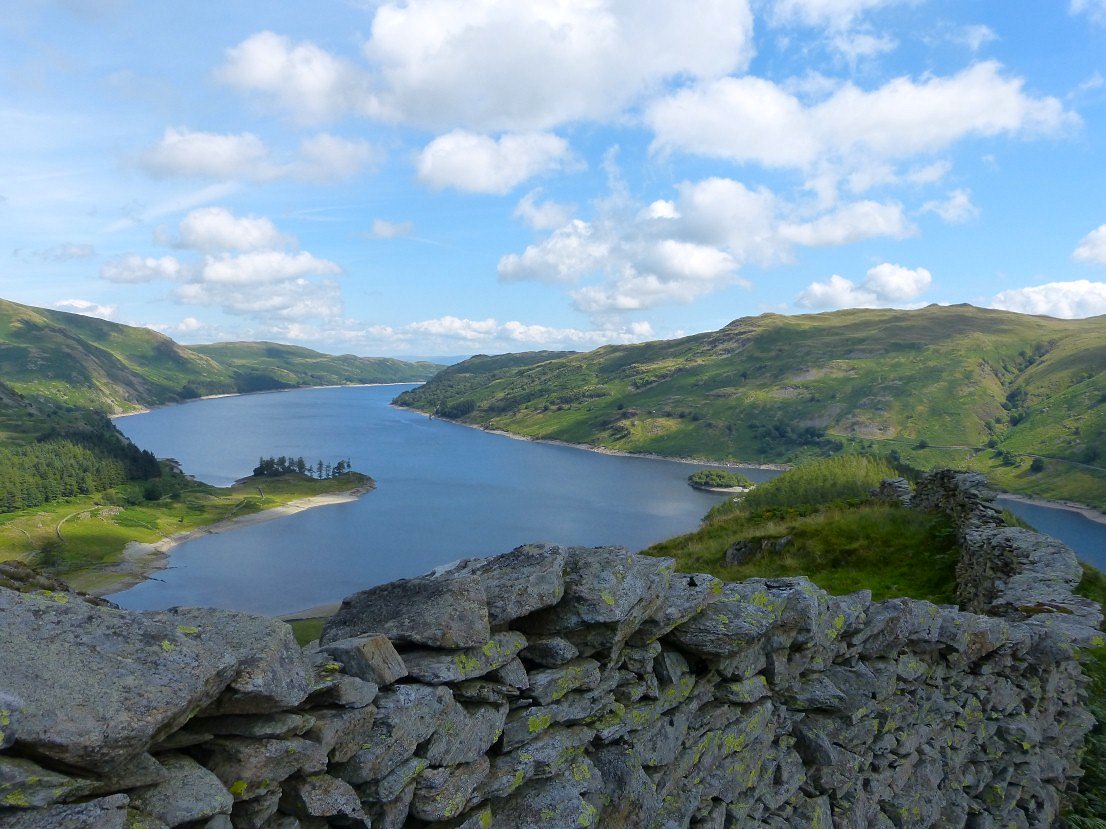 You don't have to climb far before you get a great view of Haweswater.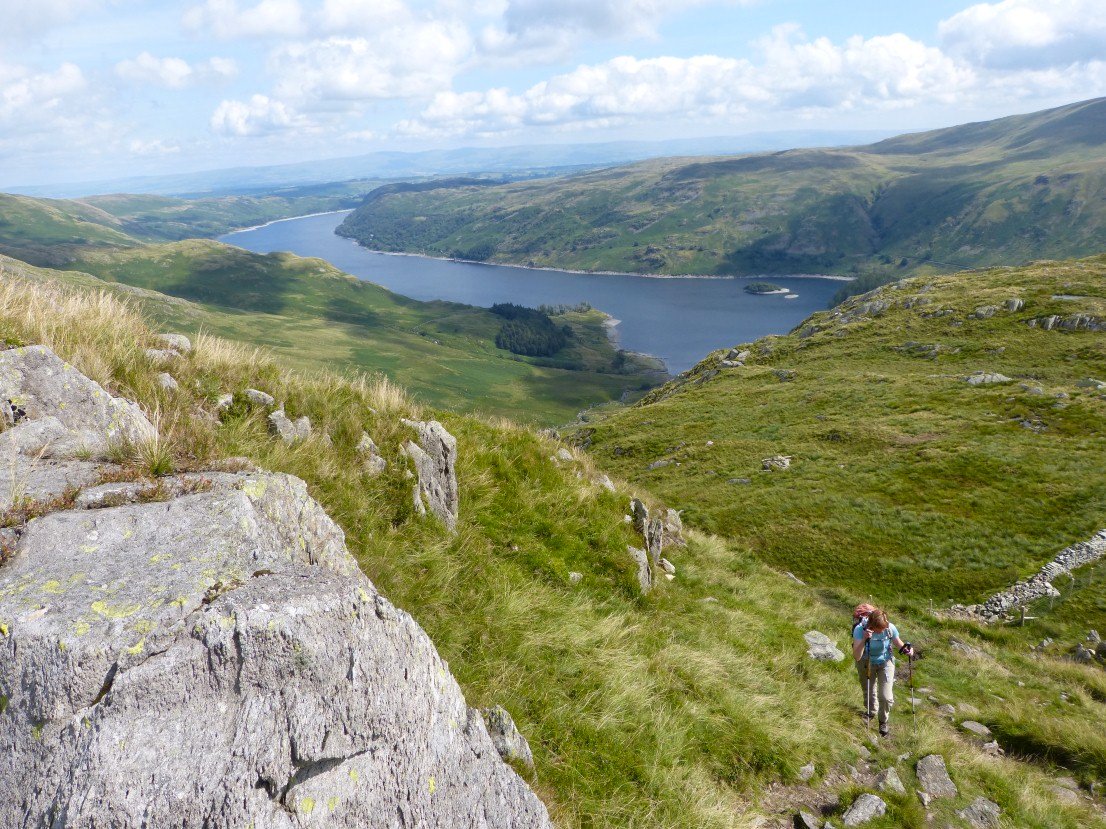 Climbing up to Rough Crag.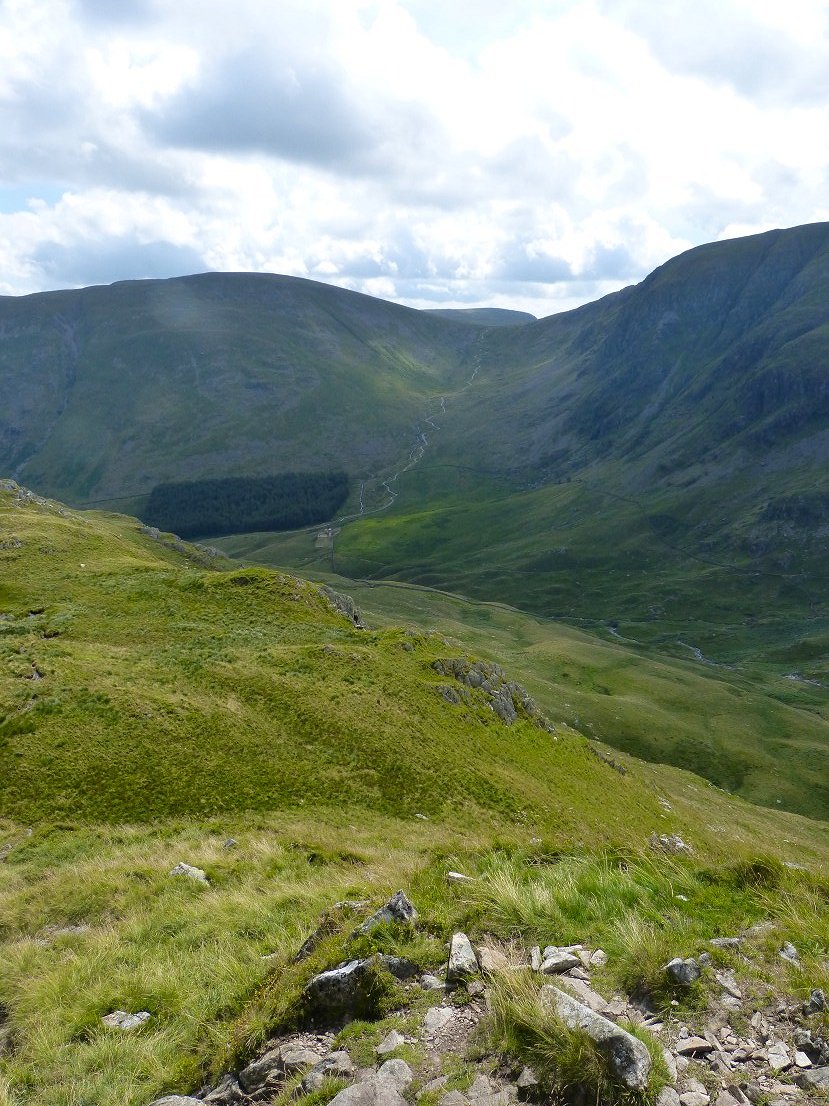 Gatescarth pass snaking over to Longsleddale Tarn Crag is the fell in the background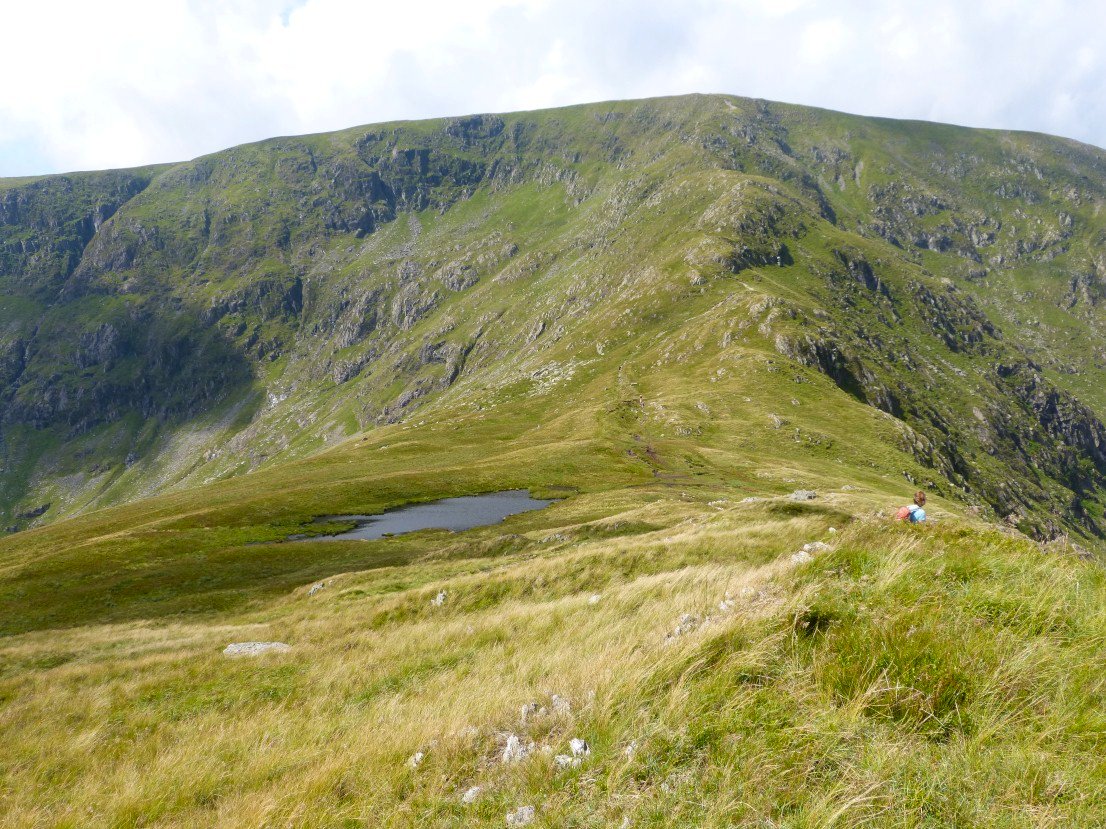 Caspel Gate Tarn and the last climb up to High Street.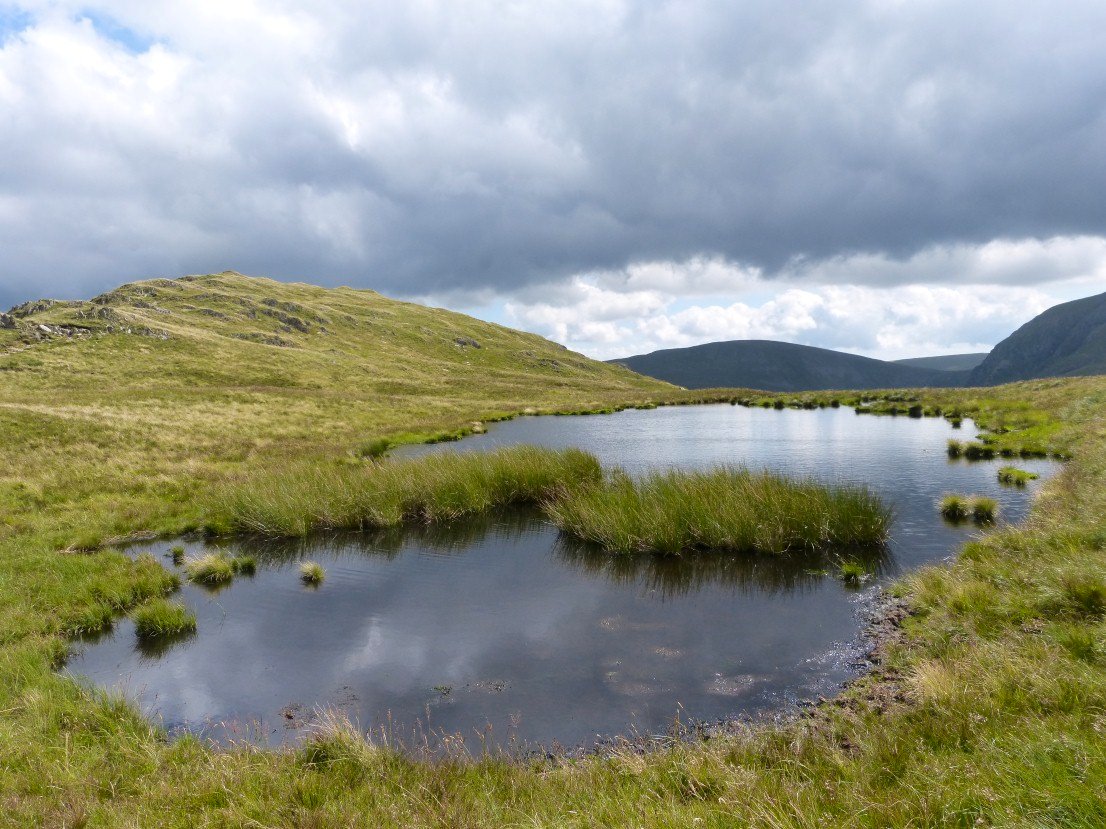 Caspel Gate Tarn.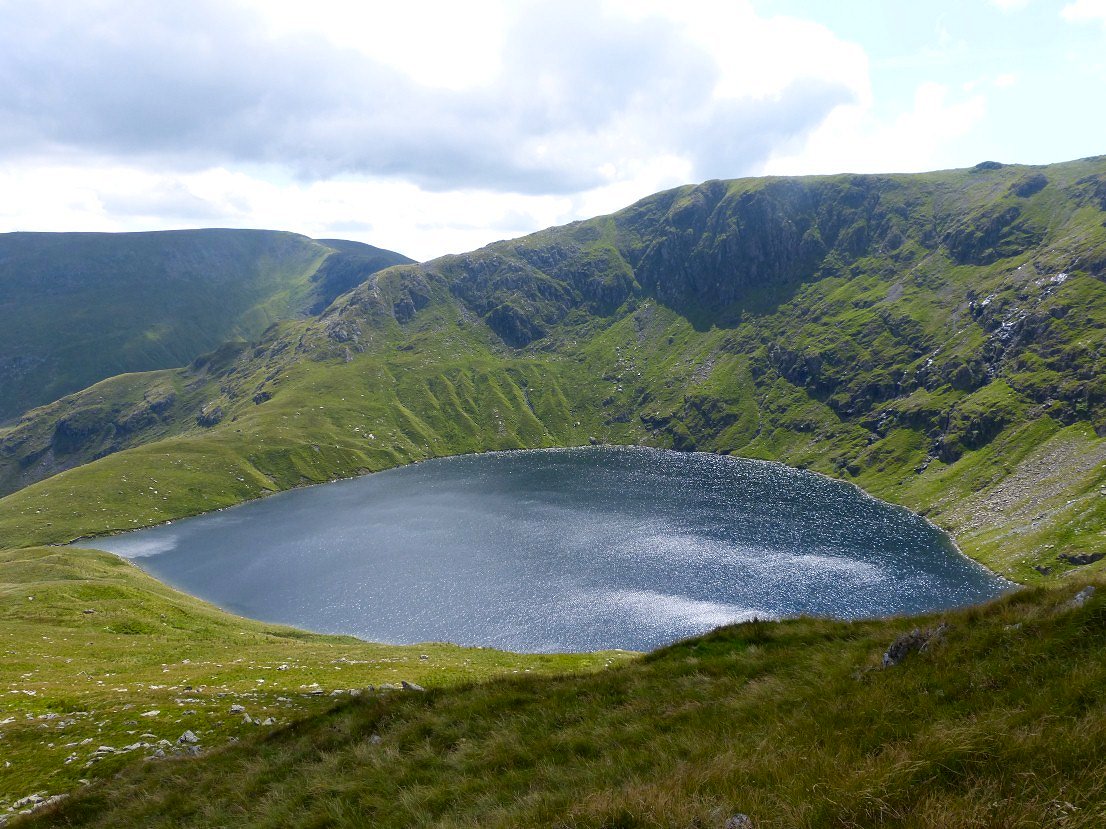 The wind and the sunshine were making great patterns on Blea tarn.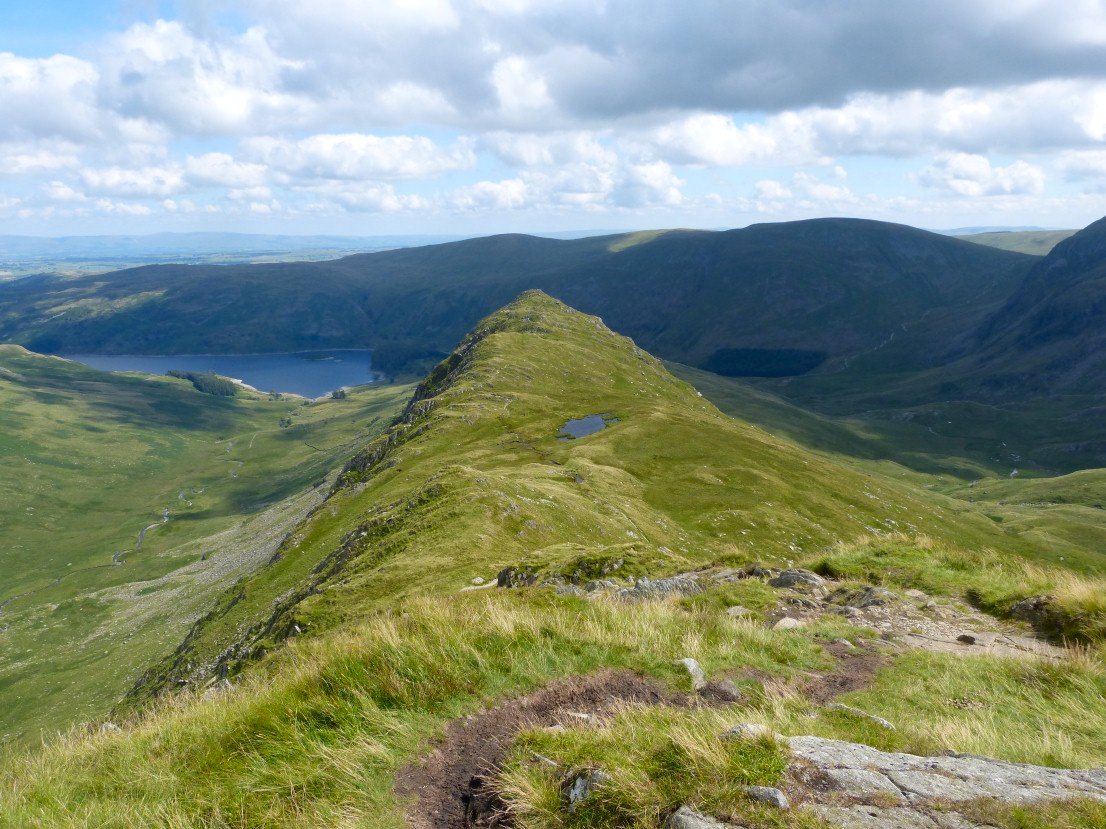 Looking back from the climb to High Street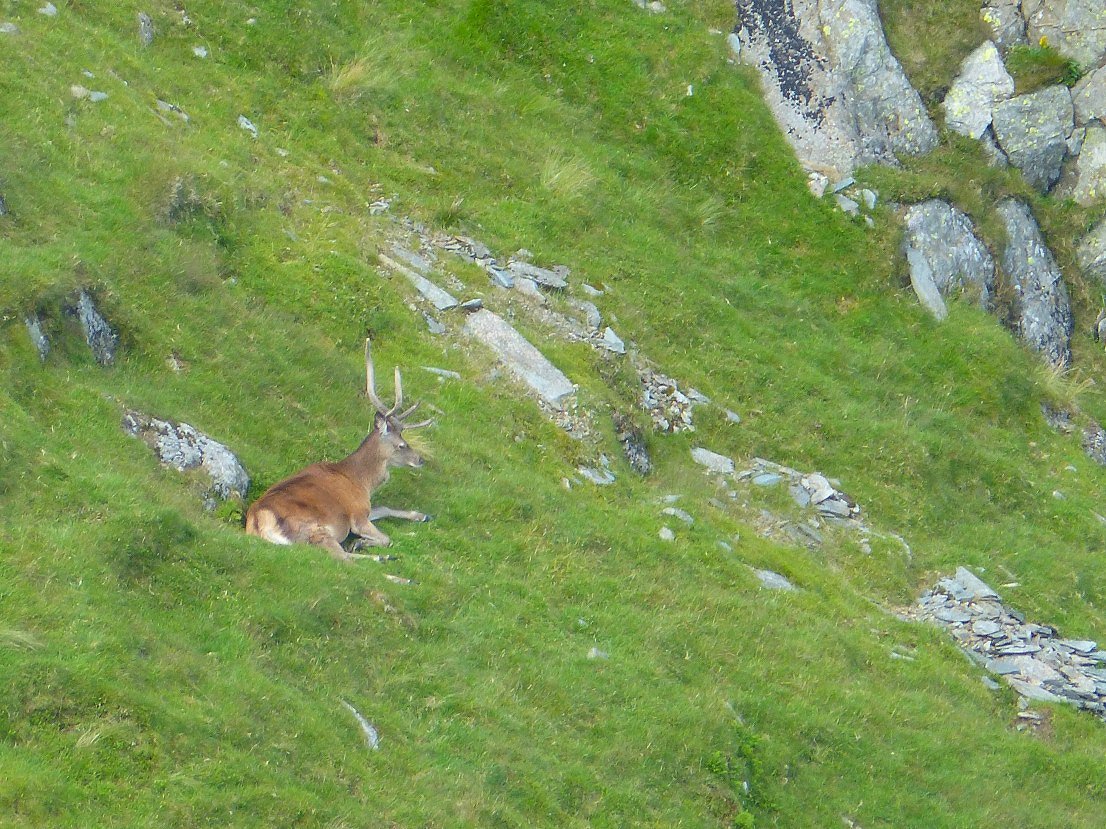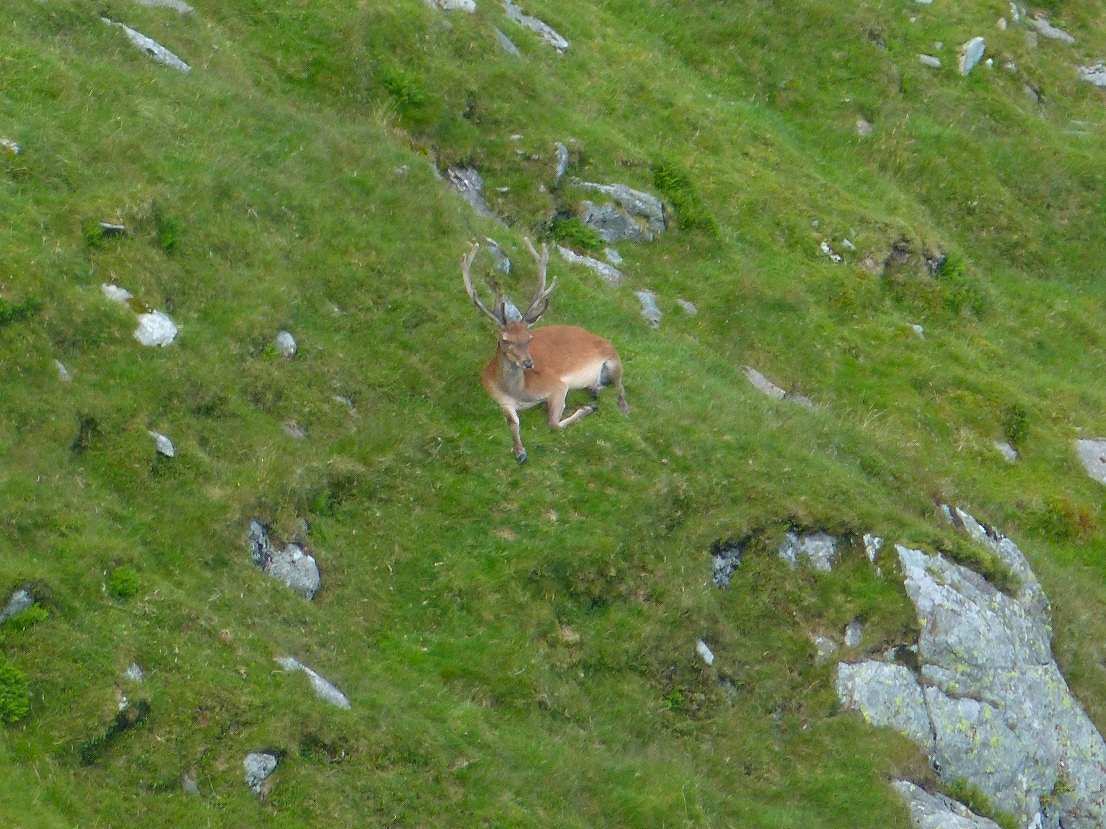 Couple of stags relaxing in Riggindale.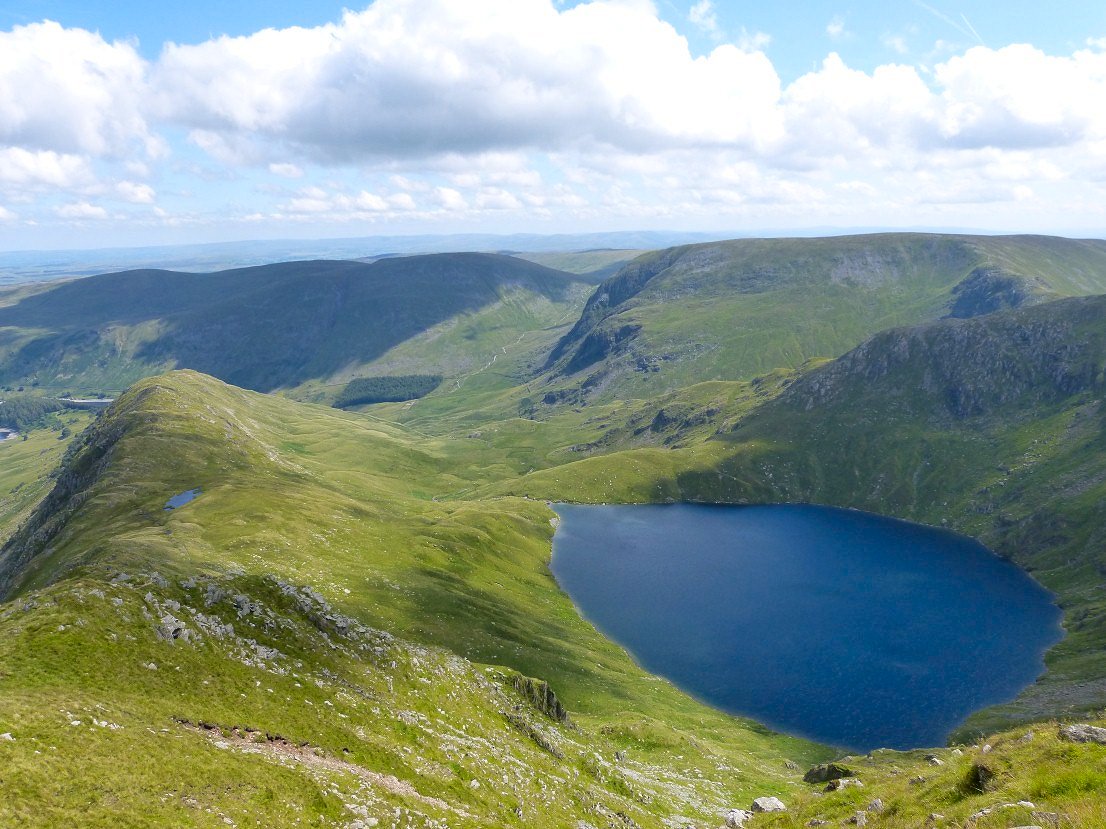 The view from the top over Blea Tarn and the Rough Crag Ridge.

Fantastic view from High street

Zooming in on Helvellyn and Catstyecam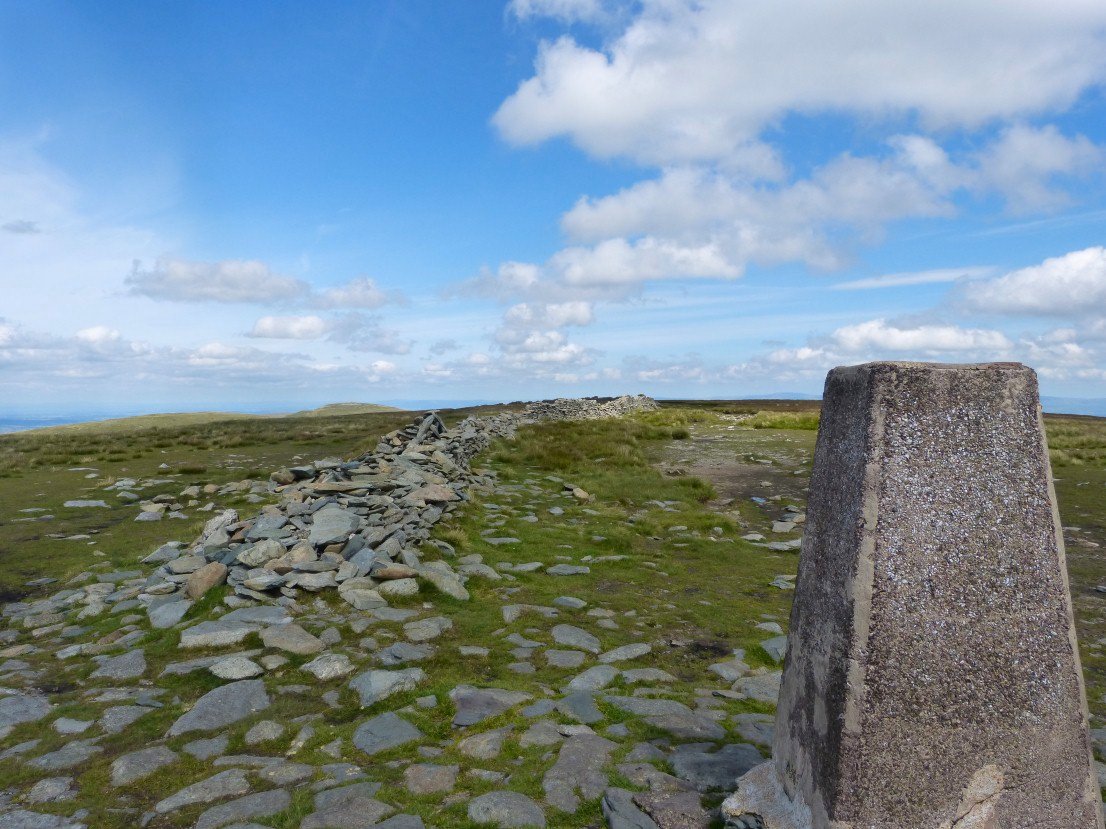 High Street trig.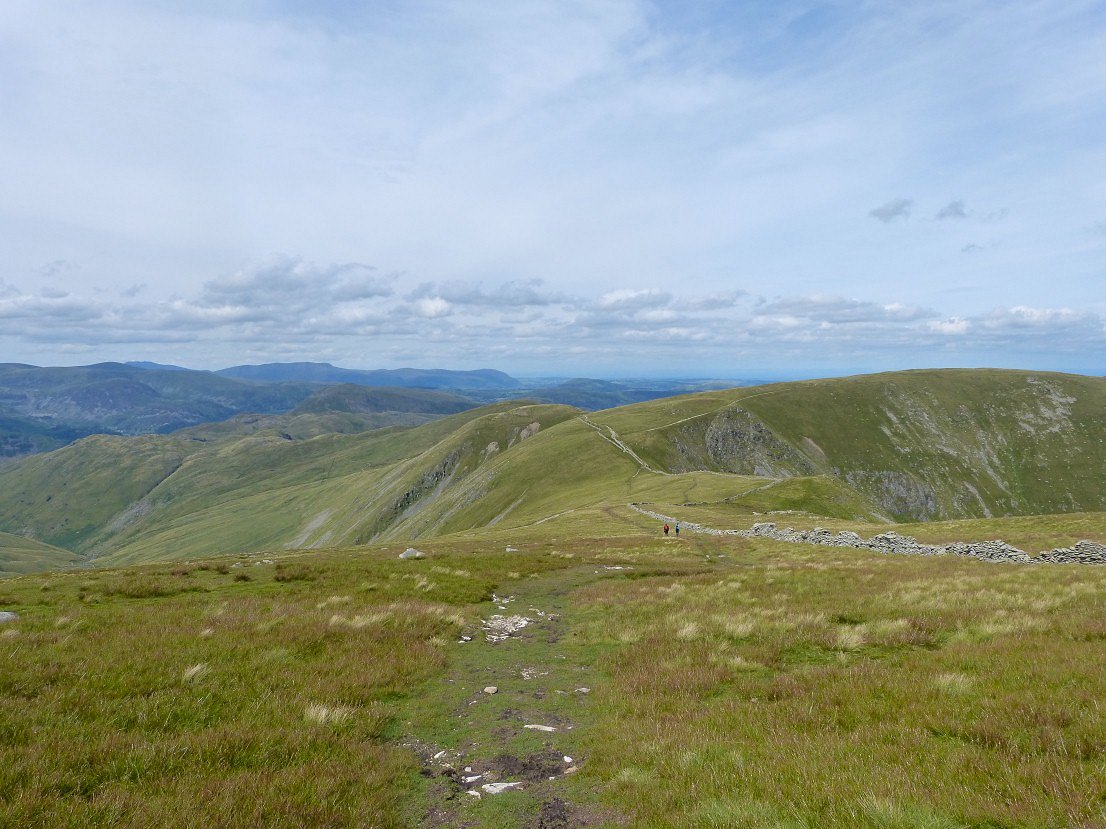 Coming down off High Street we are headed for Short Stile, the small fell extending out to the right.
The view of Riggindale from Short Stile.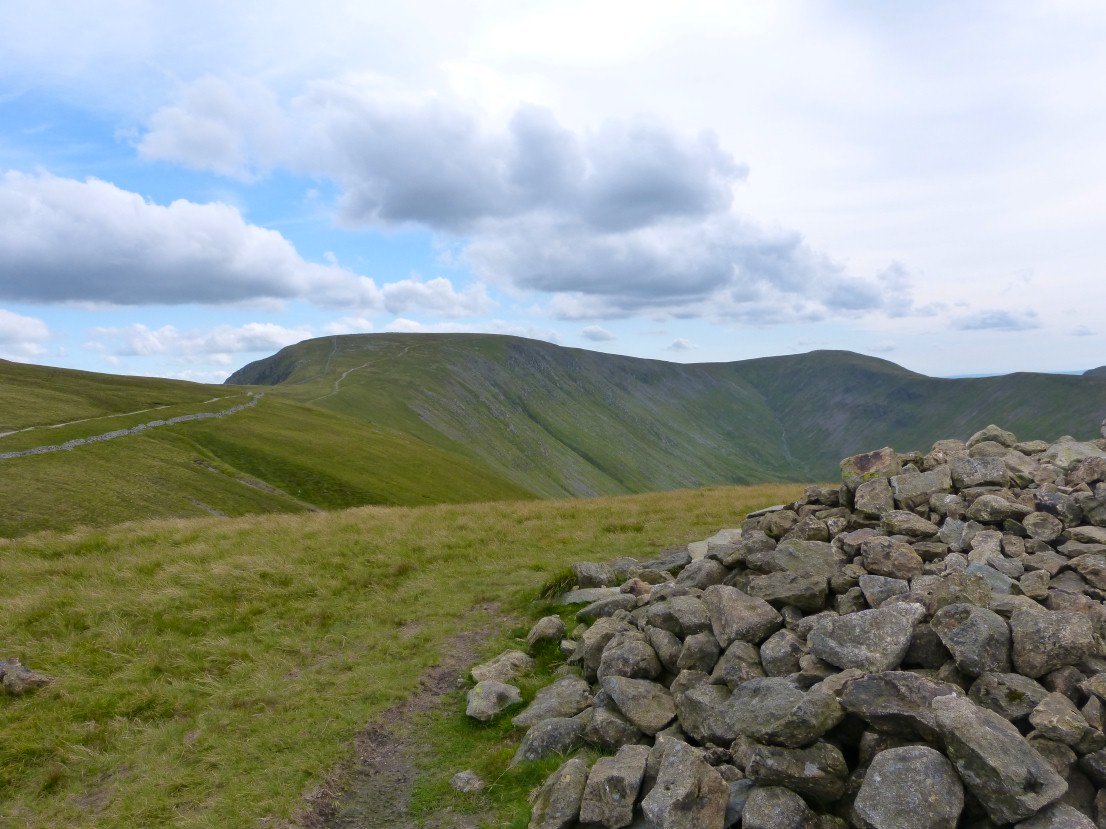 The Knott is a very easy climb from this side so that's were we went next. Looking back to High Street.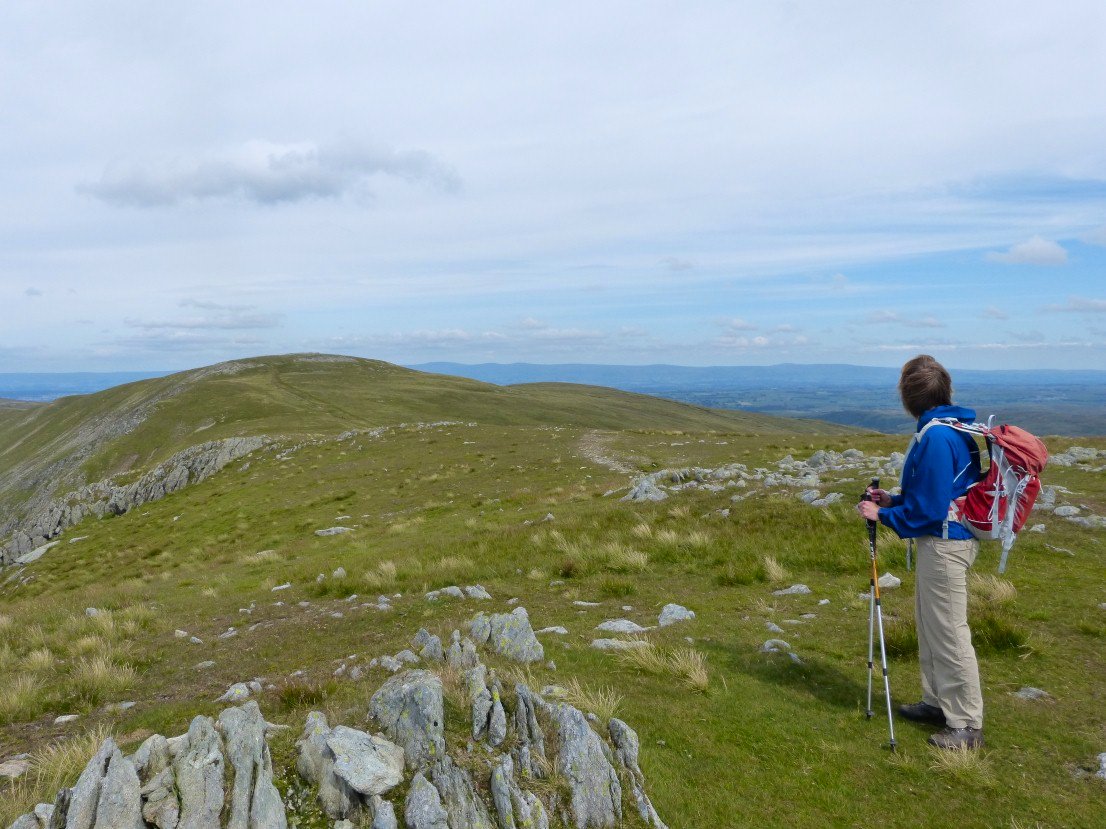 And It's not much further to Rampsgill Head. Sue is debating whether or not to go to High Raise.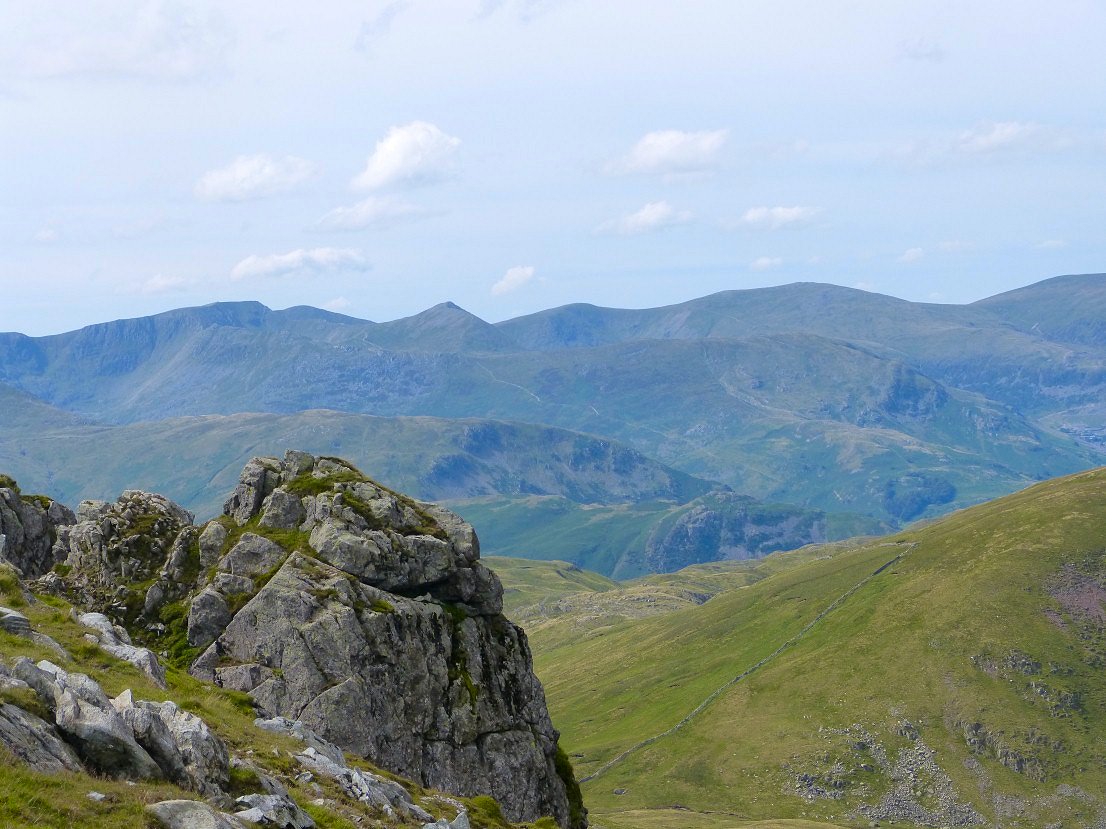 Of course we are going to High Raise and we get a brilliant view of the Helvellyn fells beyond the cliffs of Rampsgill Head.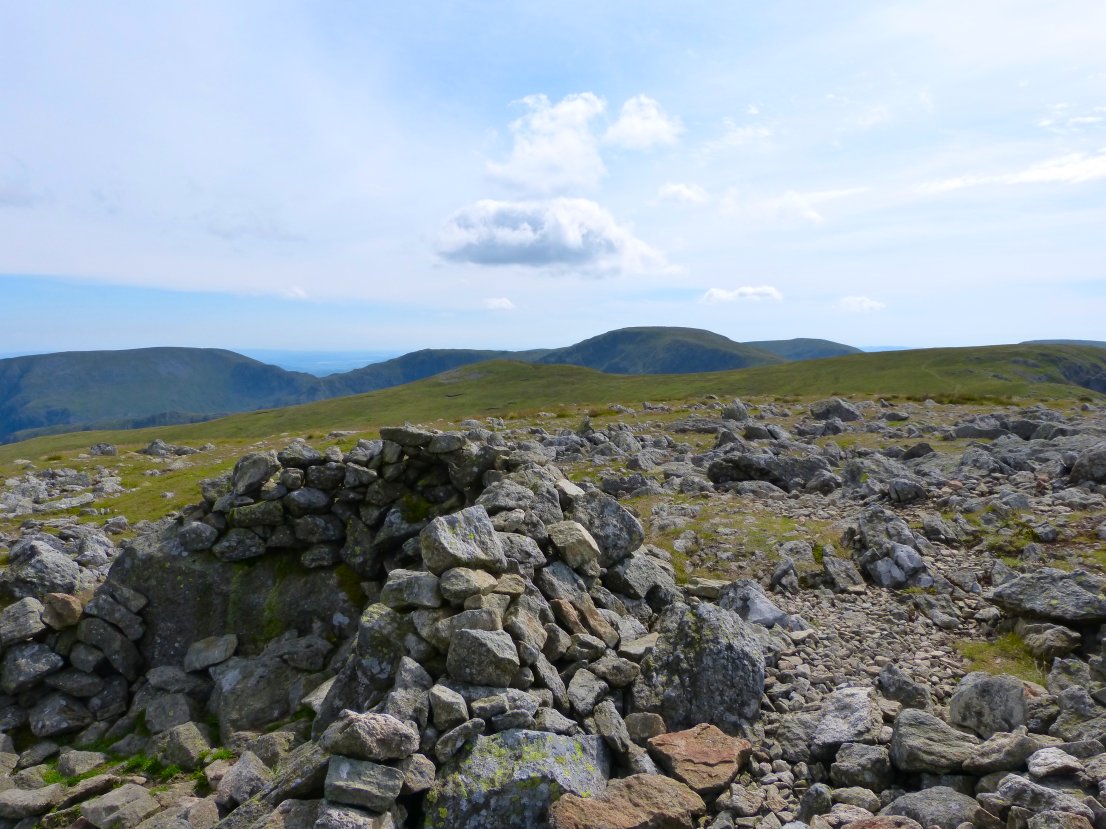 Looking back southwards from High Raise.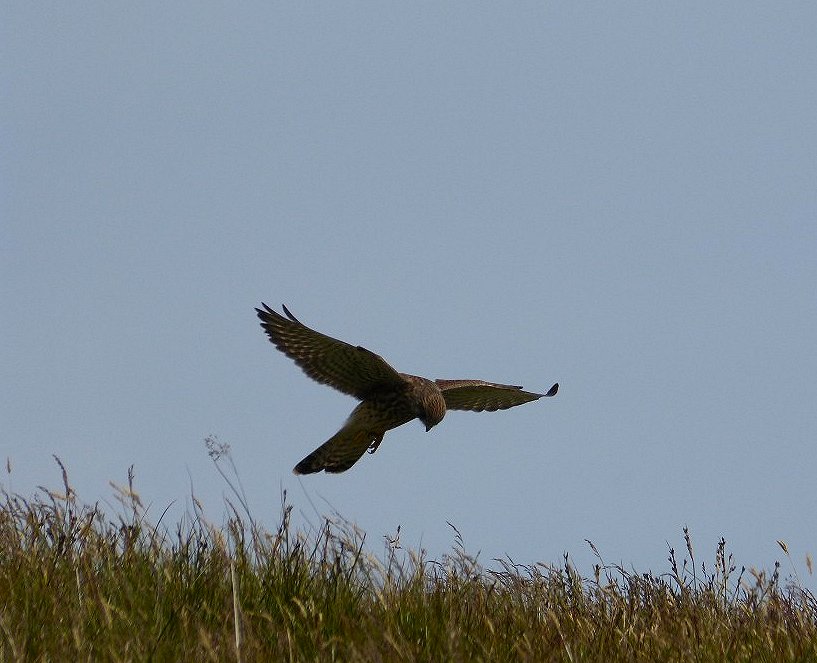 Just after setting out for Kidsty Pike we spent a few minutes watching this kestrel hunting.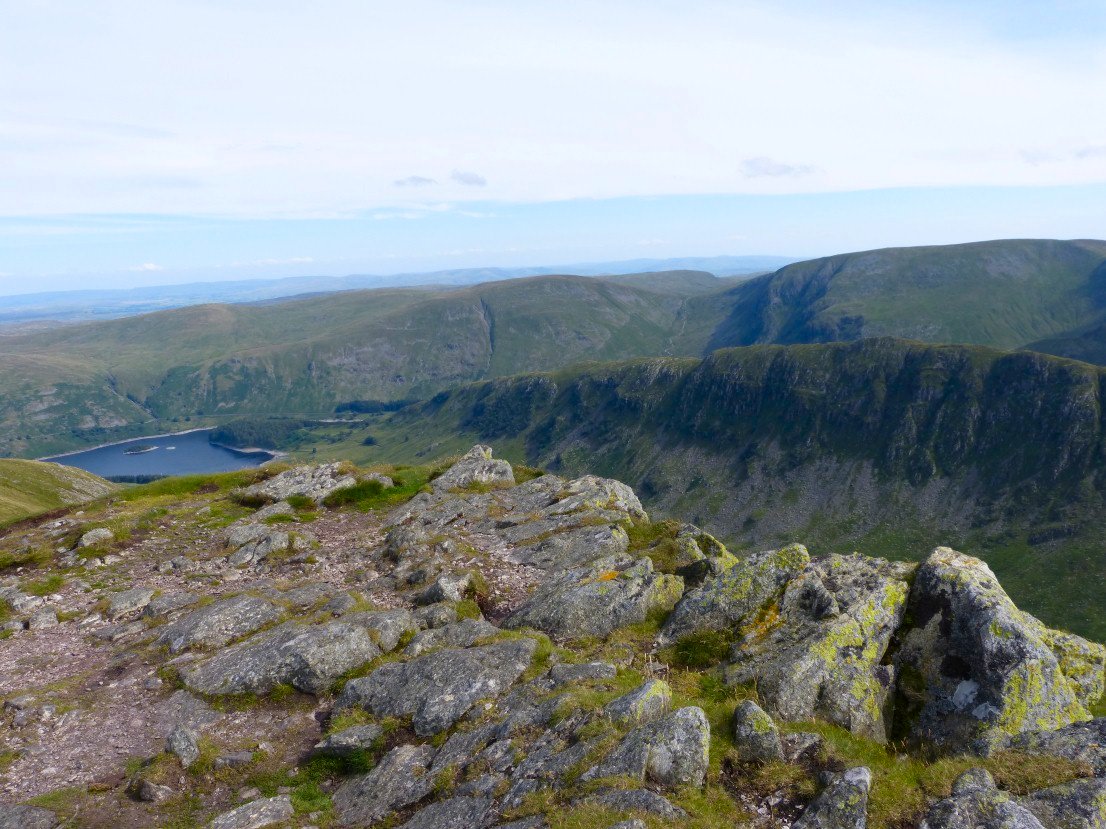 Looking down from Kidsty Pike.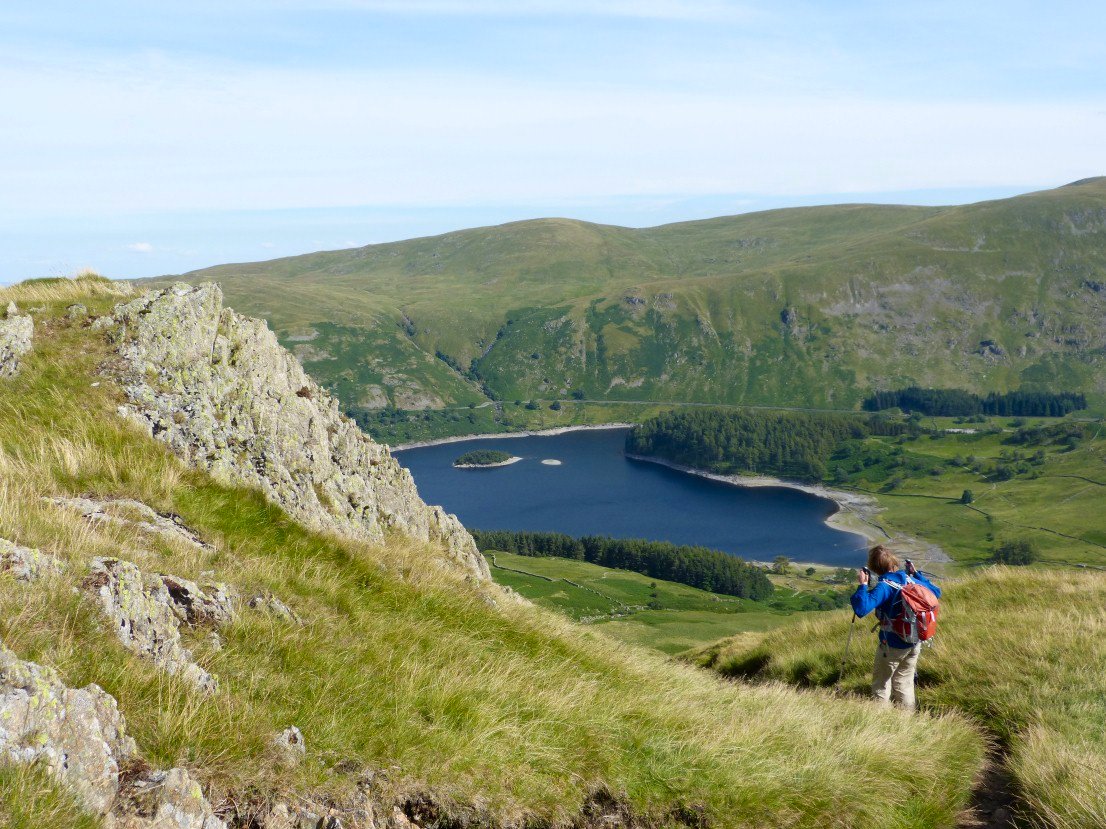 Making our way down through Kidsty Howes.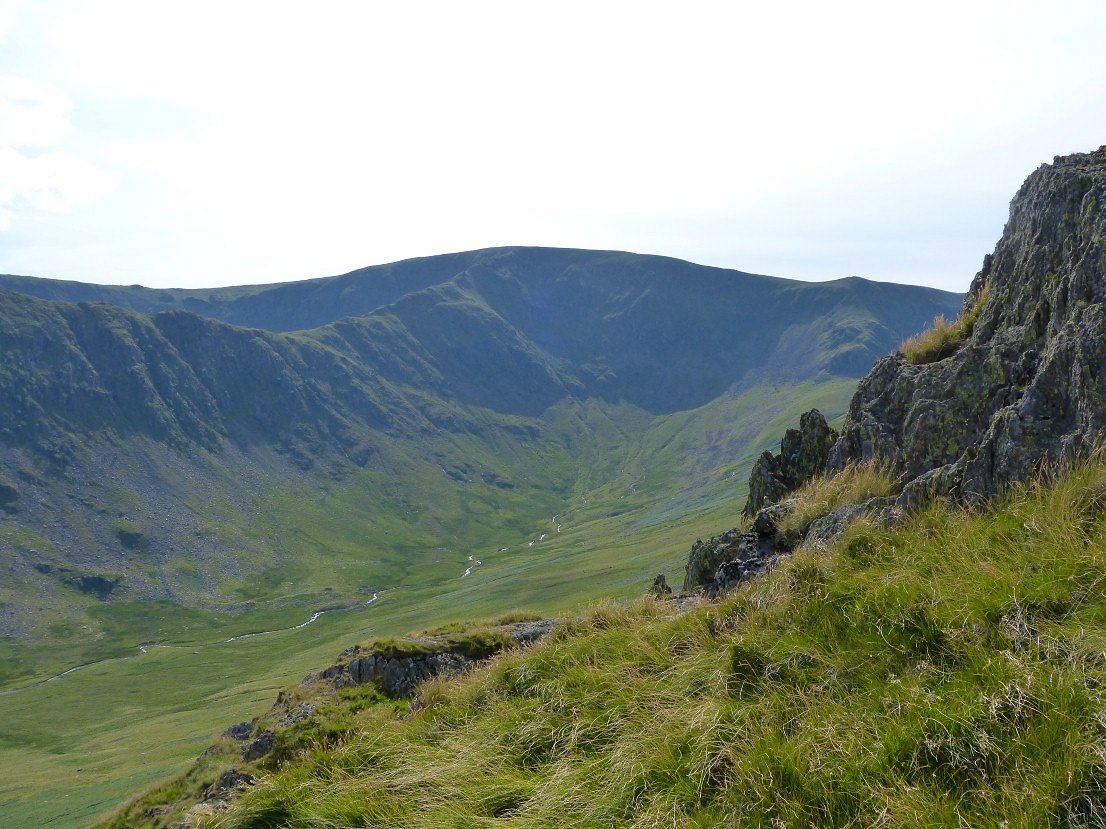 Lovely Riggindale.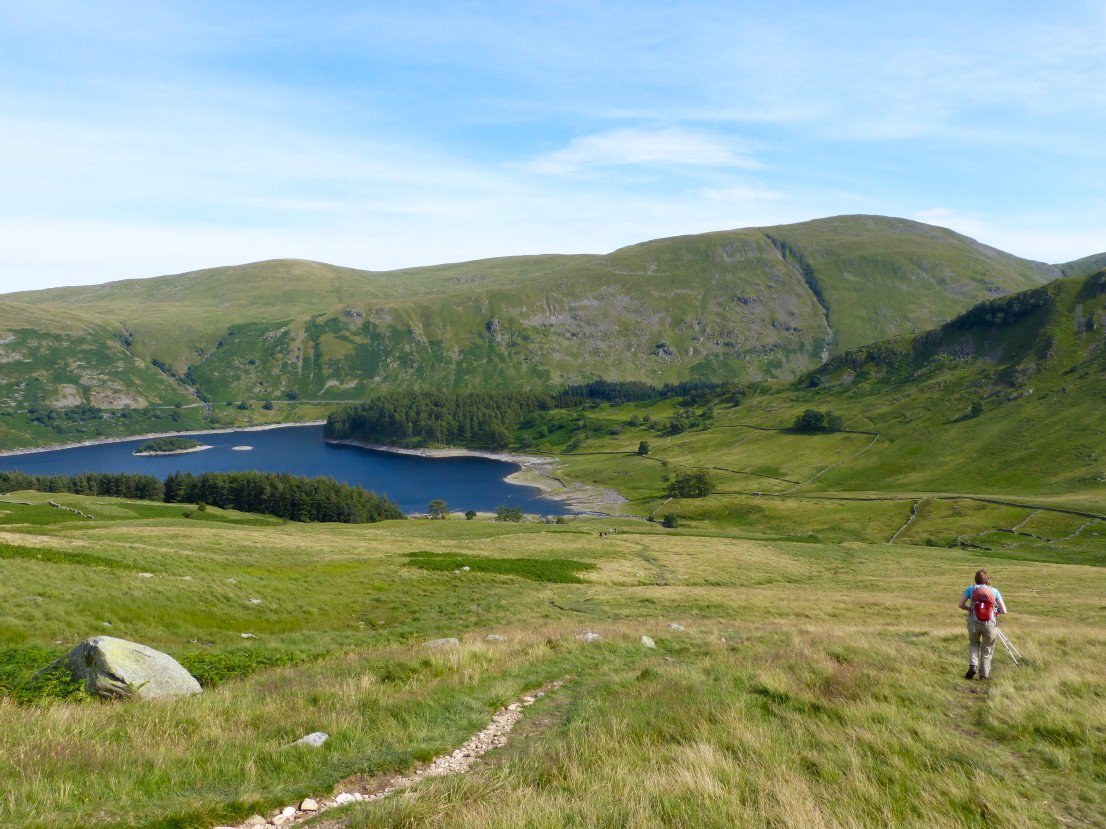 Nearly back now.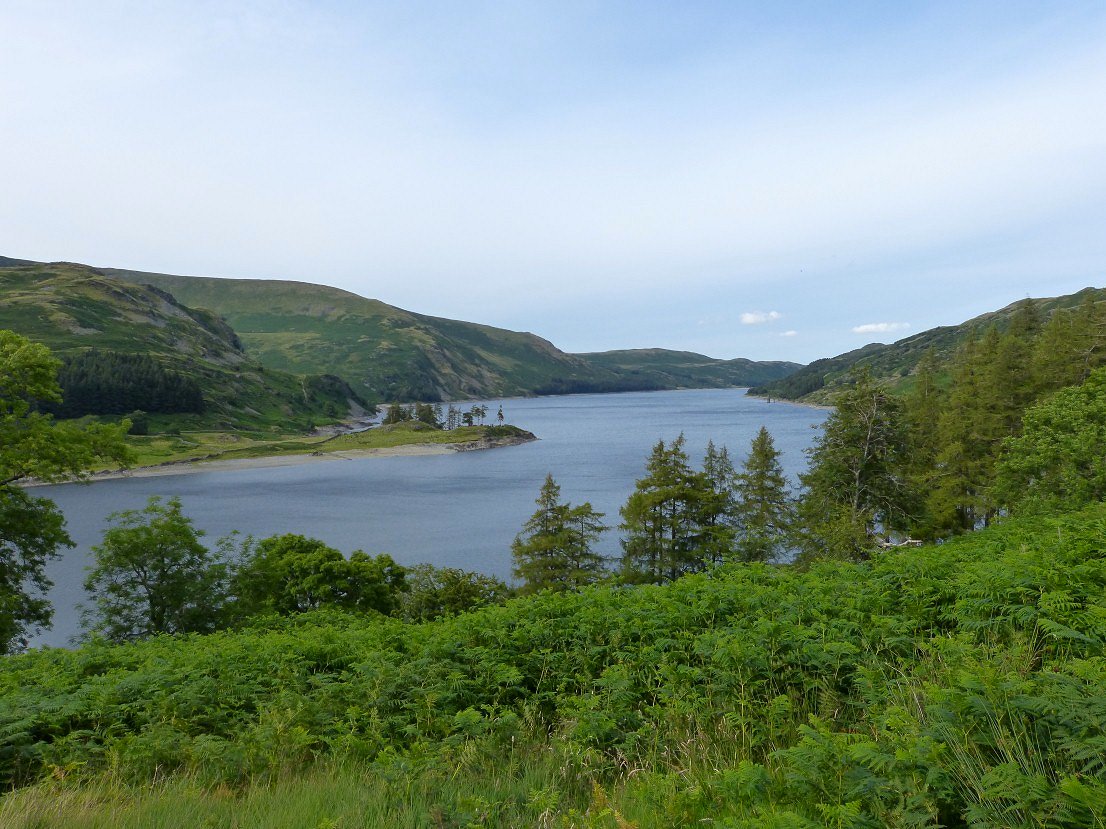 A last look along Haweswater