WWW.KARLSWALKS.CO.UK
PICTURES AND TRIP REPORTS FROM MY WALKS IN THE ENGLISH LAKE DISTRICT
---
Mellbreak
23rd February 2013
Route. Church Bridge - Mellbreak (north top) - Mellbreak (south top) - Scale Knott - Scale Force - Crummock Water - Kirkstile Inn.
about 6 miles 1700ft ascent
I joined Sue, Lynn and Helen for a walk over one of the most distinctive Lakeland fells.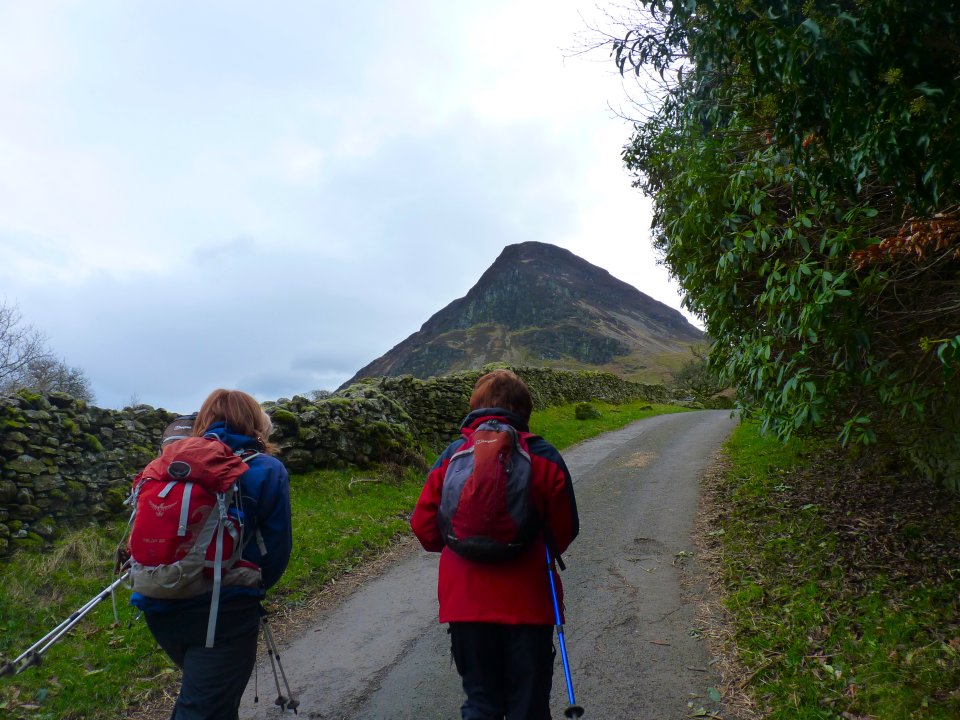 Luckily we bagged the last car parking spot at Church Bridge and set of up the lane with our target ahead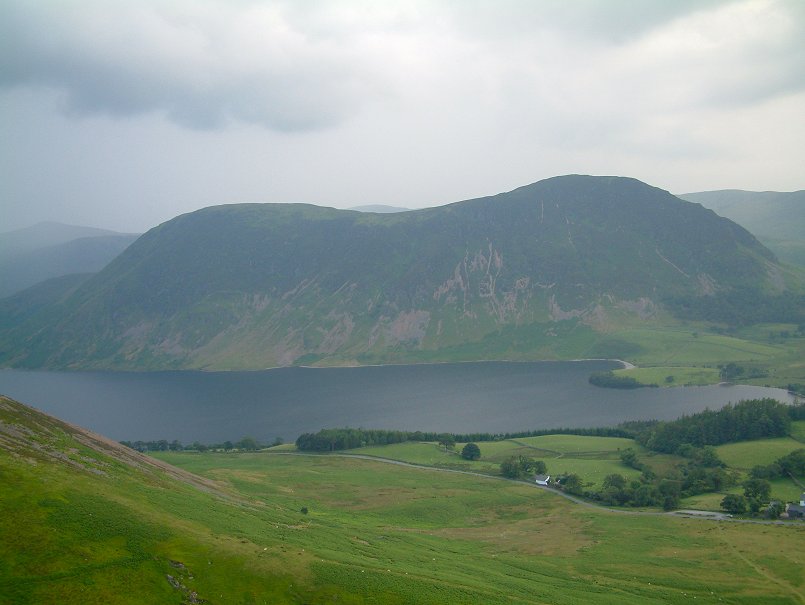 Mellbreak seen from across Crummock Water on a hazy summers evening in 2009. We were going up the right hand side along the top and down the left
Looking across to Whiteside (L) and Grasmoor
And back along the lane to Darling Fell (L) and Low Fell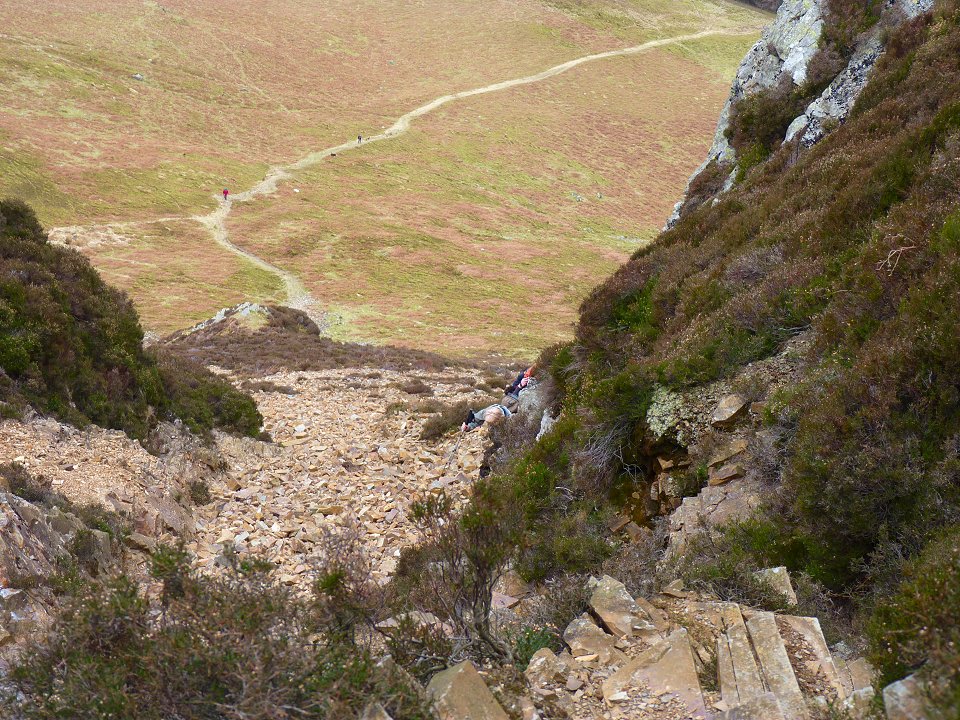 As you approach Mellbreak you would think that it looks impossible to climb from this side but a steep scree path soon presents itself. After the scree there is a simple if airy path but we chose to climb the more direct way using this gully.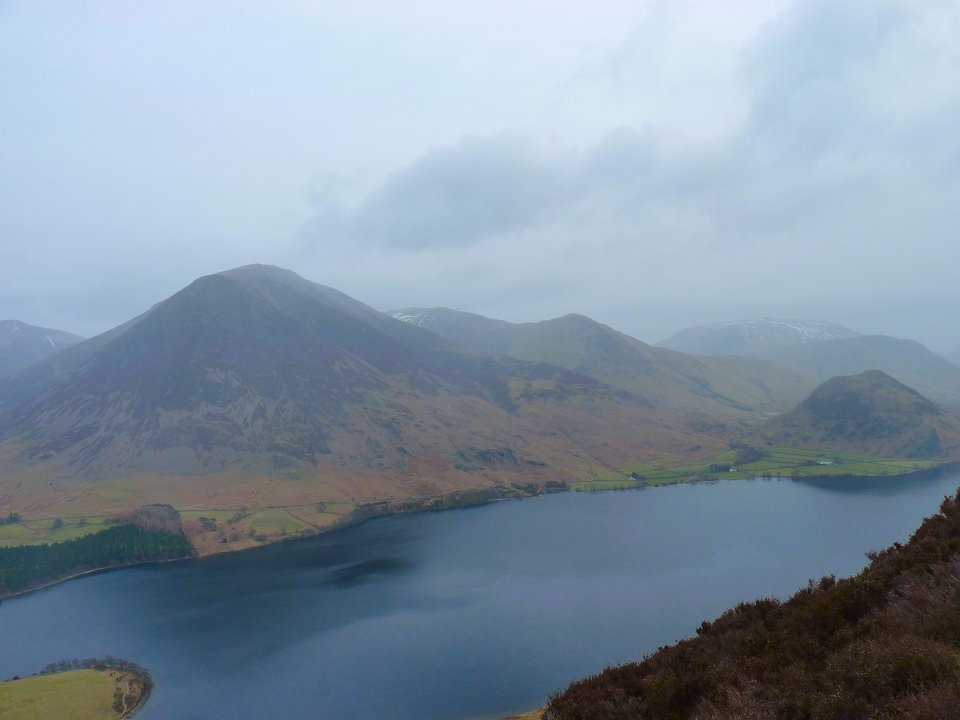 Crummock Water, Grasmoor and the Whiteless Pike ridge from near the top. The bad weather seems to be heading our way but the fells to the east seemed to hold back the worst of it.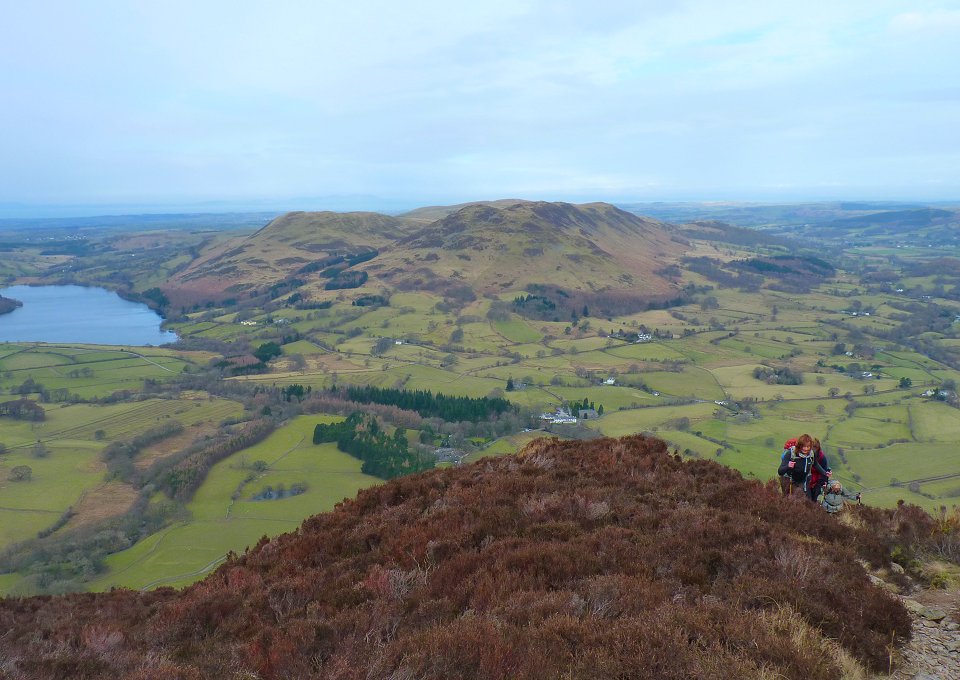 The girls reach the top. lovely Loweswater the lake and lovely Loweswater the village behind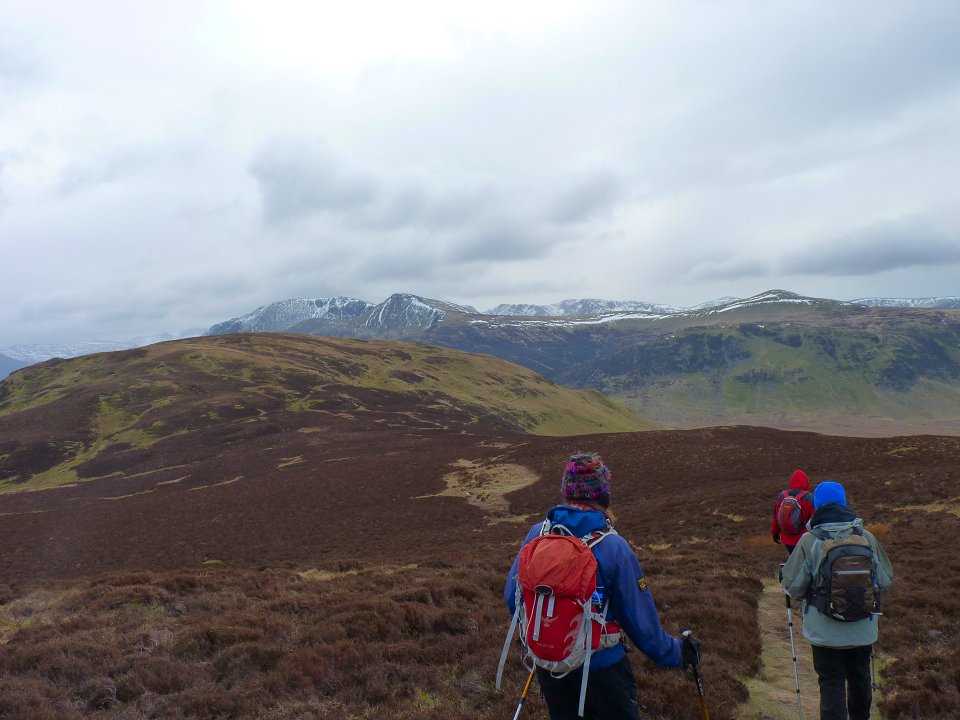 After getting our breath back we head for the slightly higher southern top.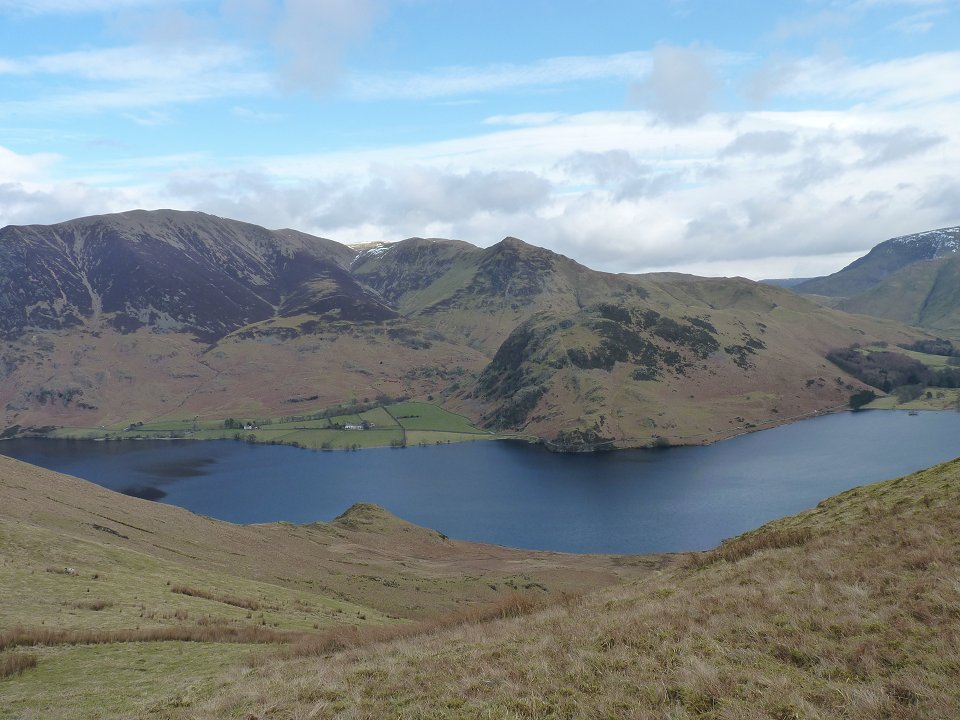 Rannerdale Knotts is the smaller fell at the waters edge The weather has changed again over to the east.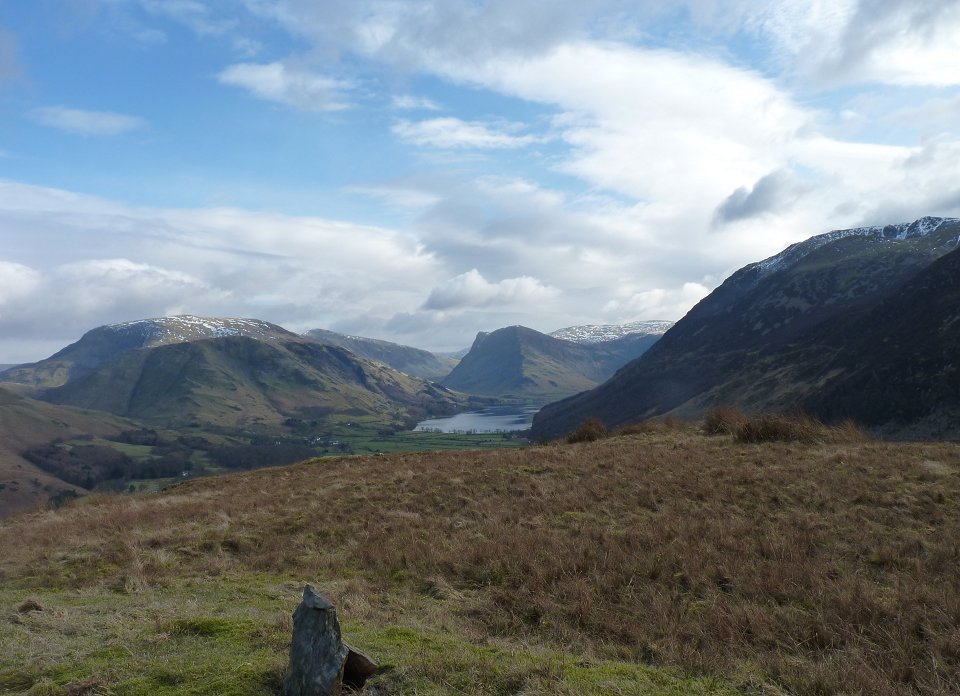 On the little Birkett of Scale Knott. Looking along the valley to Buttermere with Fleetwith Pike at the head.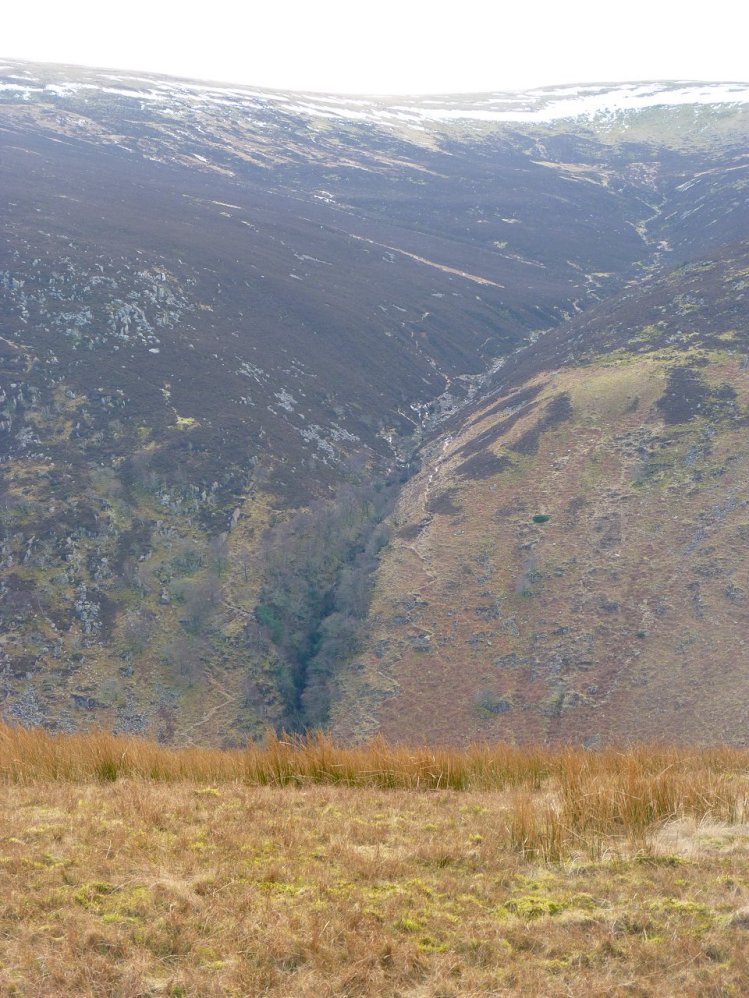 Scale Force seen from Scale Knott.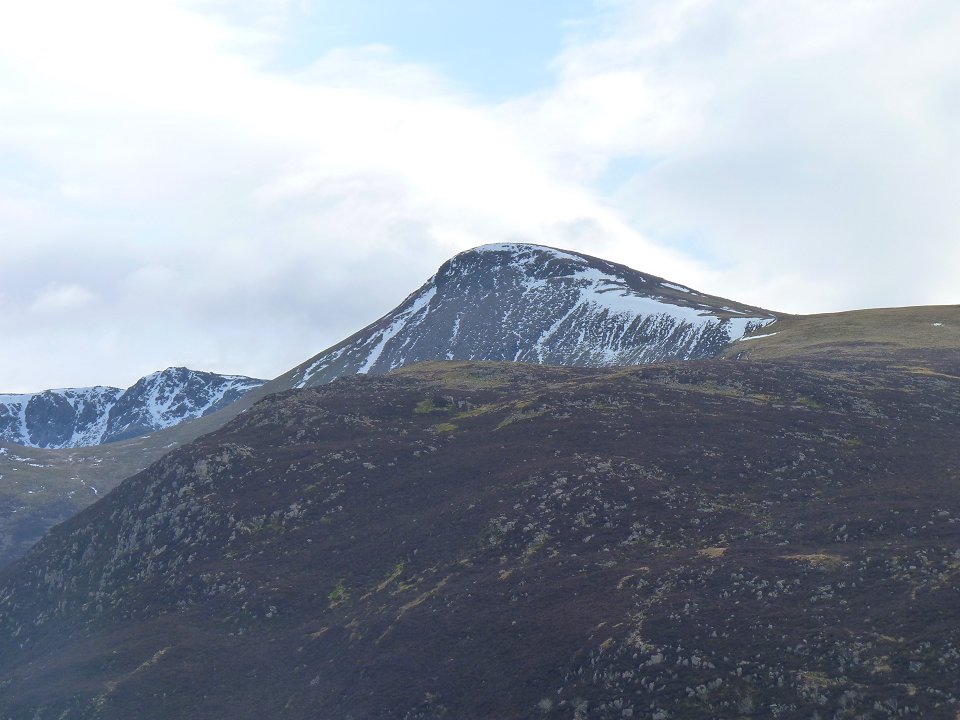 Red Pike and the High Stile ridge.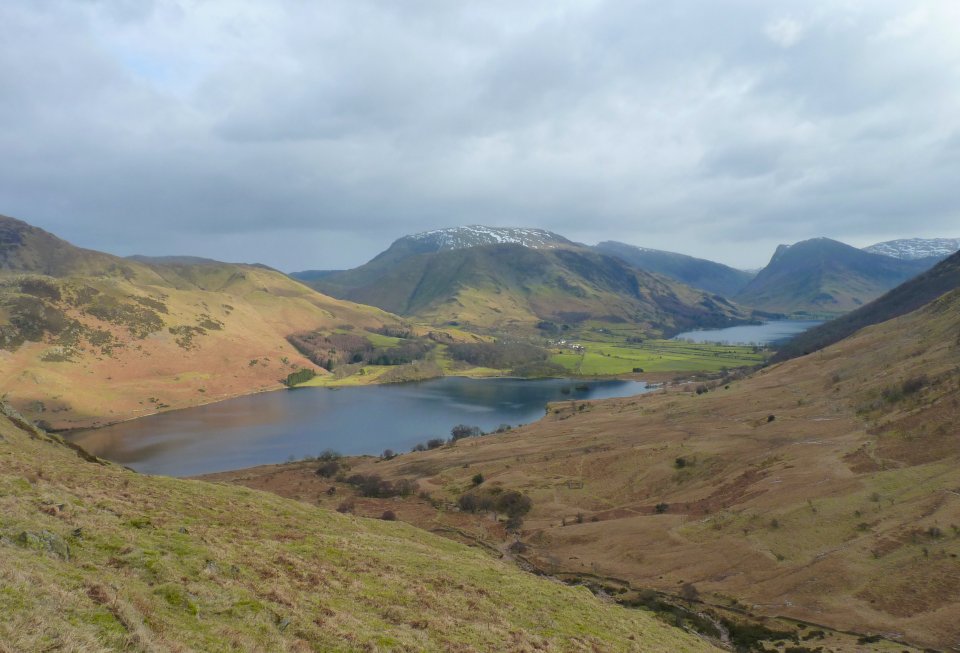 Crummock Water and Buttermere. Robinson is the fell in the centre background with the snow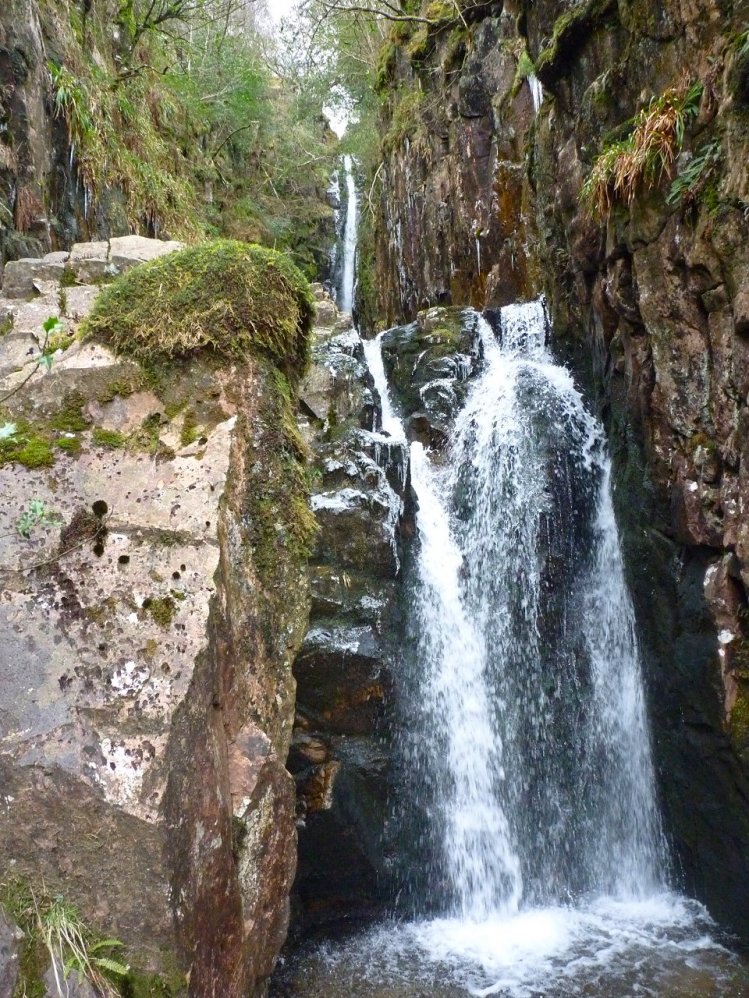 Scale Force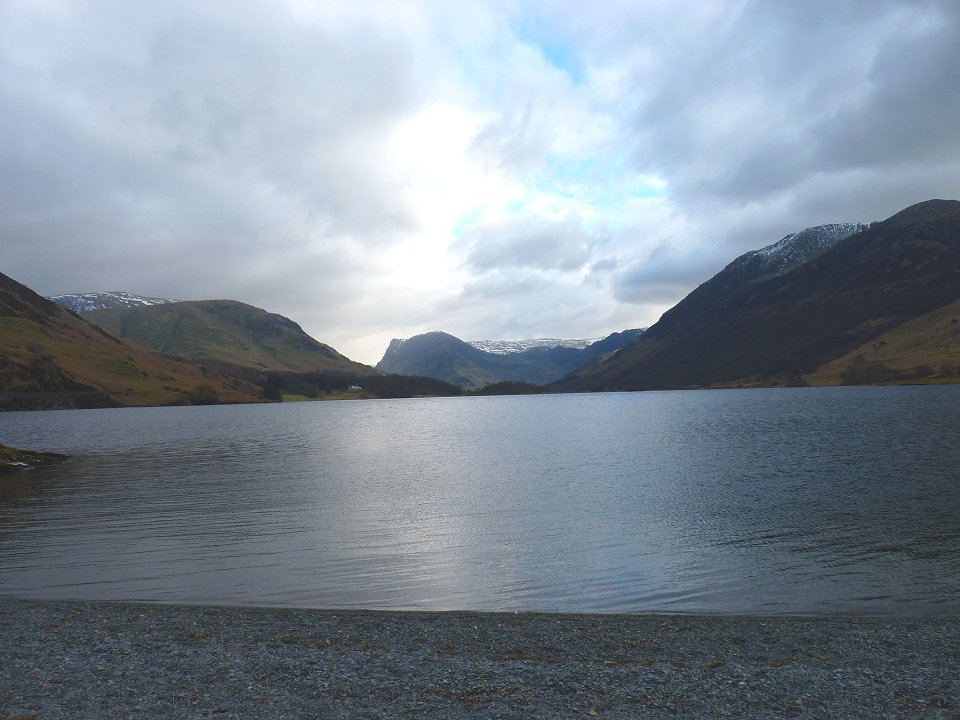 Down to the lakeshore now looking along the valley.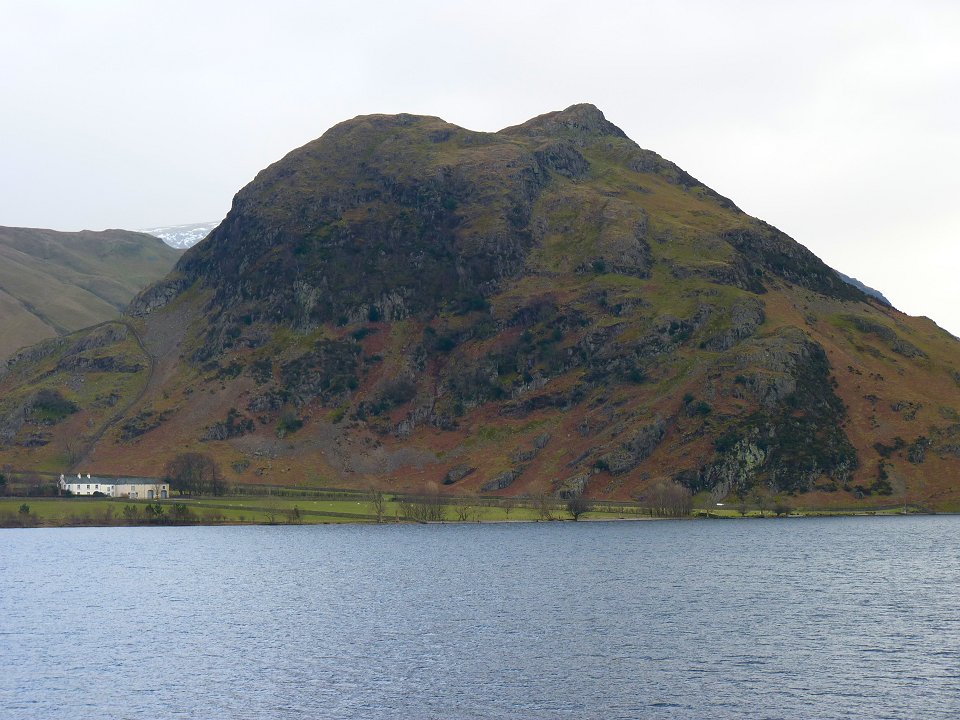 Rannerdale Knotts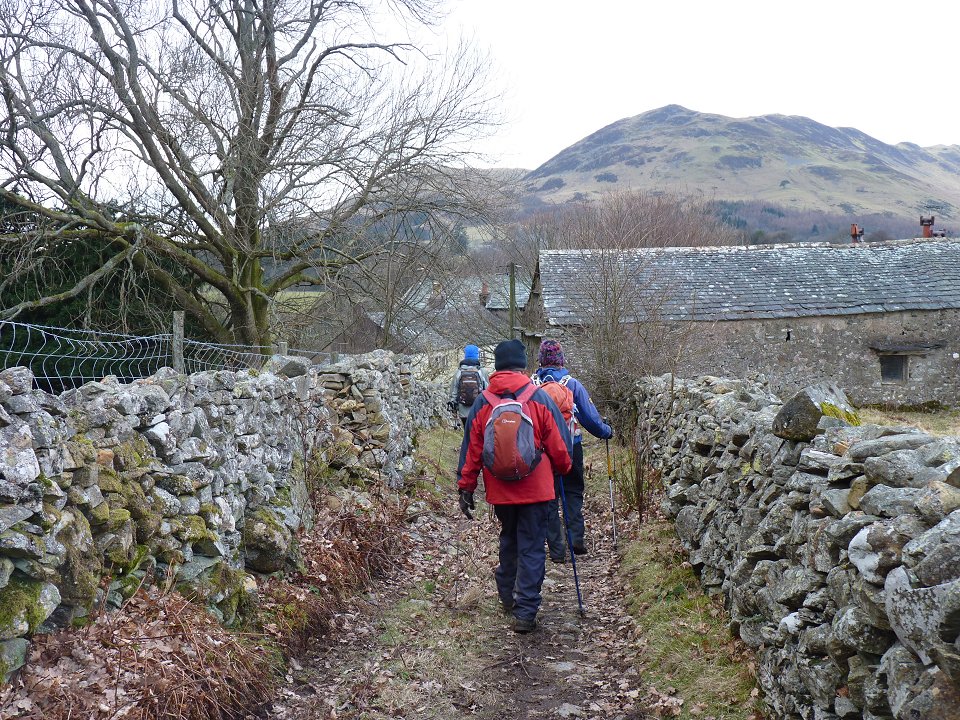 Nearly back to Loweswater ( in particular the Kirkstile Inn)
Last walk -Red Screes Next walk - Lost lad and Derwent Edge
Another time up here - Hen Comb and Mellbreak from Ennerdale