WWW.KARLSWALKS.CO.UK
PICTURES AND TRIP REPORTS FROM MY WALKS IN THE ENGLISH LAKE DISTRICT
---
Derwent Edge and Lost Lad
24th February 2013
Route. Fairholmes visitors centre - Walkers Clough - Hill End - Lost Lad - Back Tor - Derwent Edge - Ashopton - Whinstone Lee Tor - Grindle Clough - Ladybower Reservoir
( About 12 miles 2300 ft ascent)
A trip "down south" (well south from me anyway) today for a walk with Sue, Anne and the Peak District walking group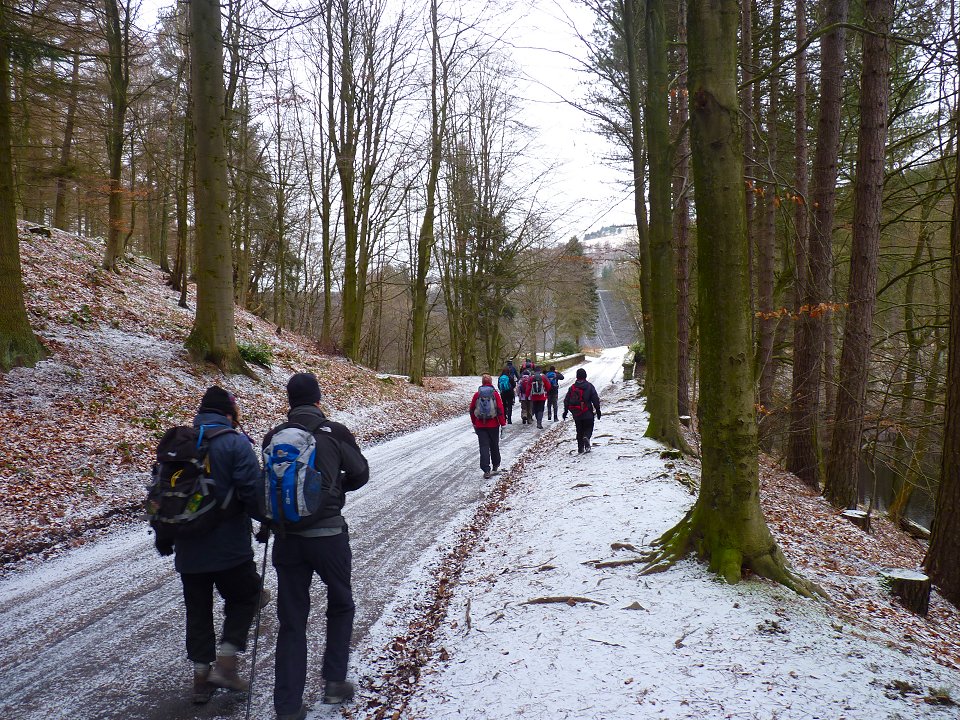 Heading out towards the dam. It's really strange setting of on a walk when apart from a quick look at the map I have no real idea where we are going and don't know what's around the corner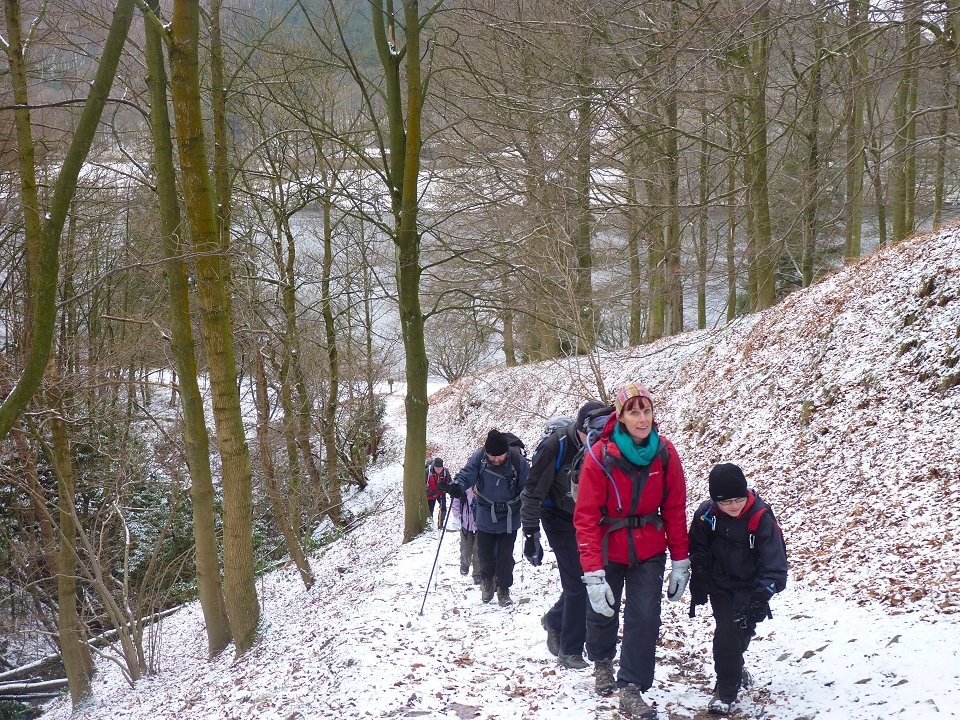 We soon started the climb up onto the moor.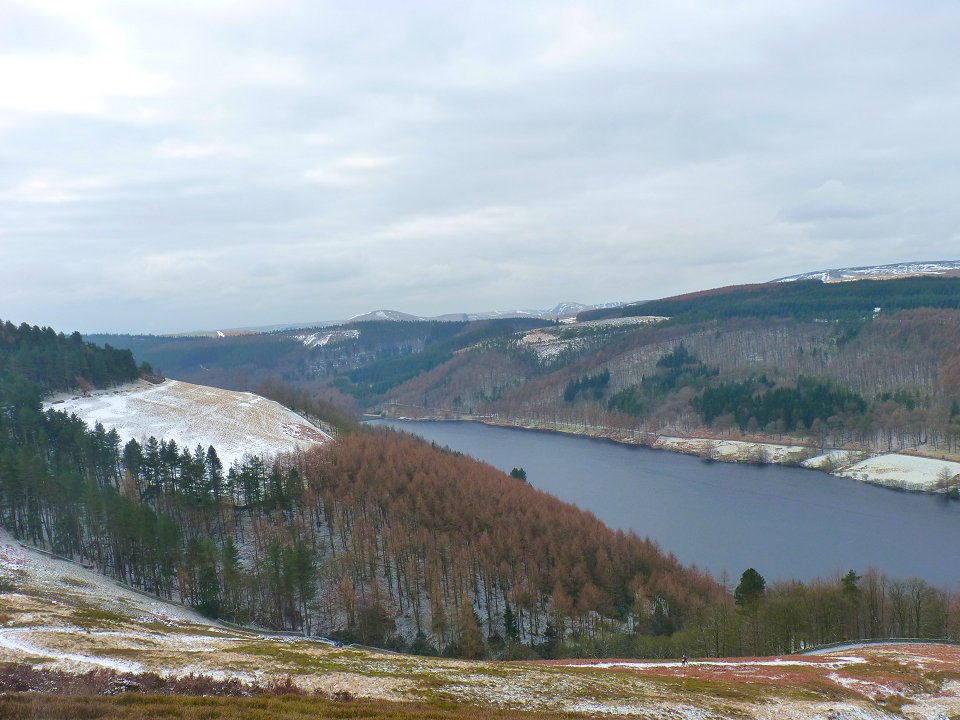 View of the Derwent Reservoir from the climb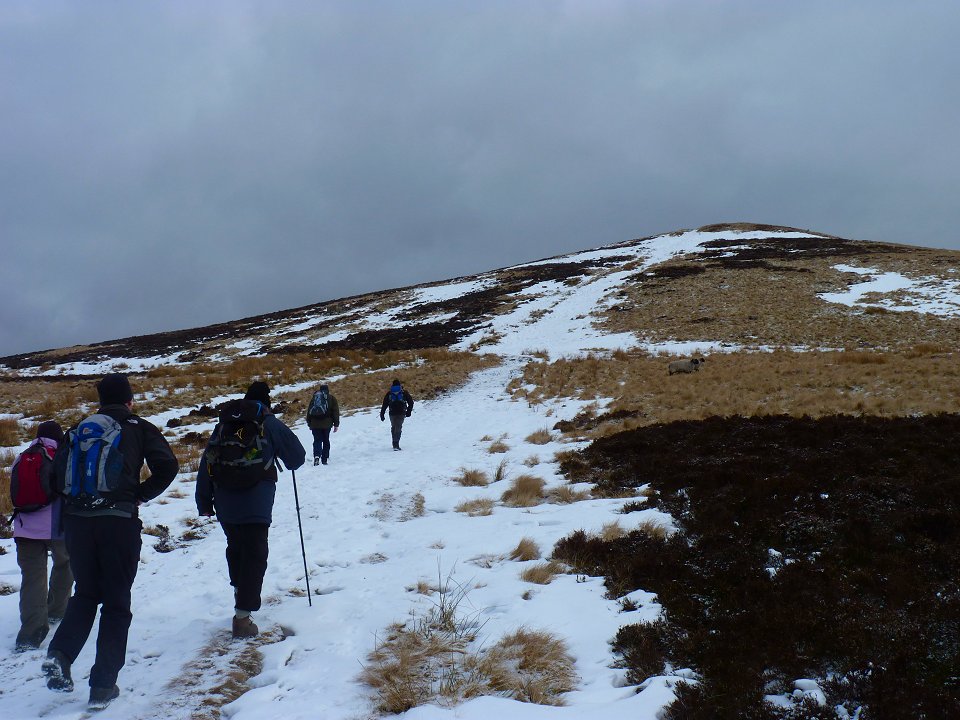 On our way up to Lost Lad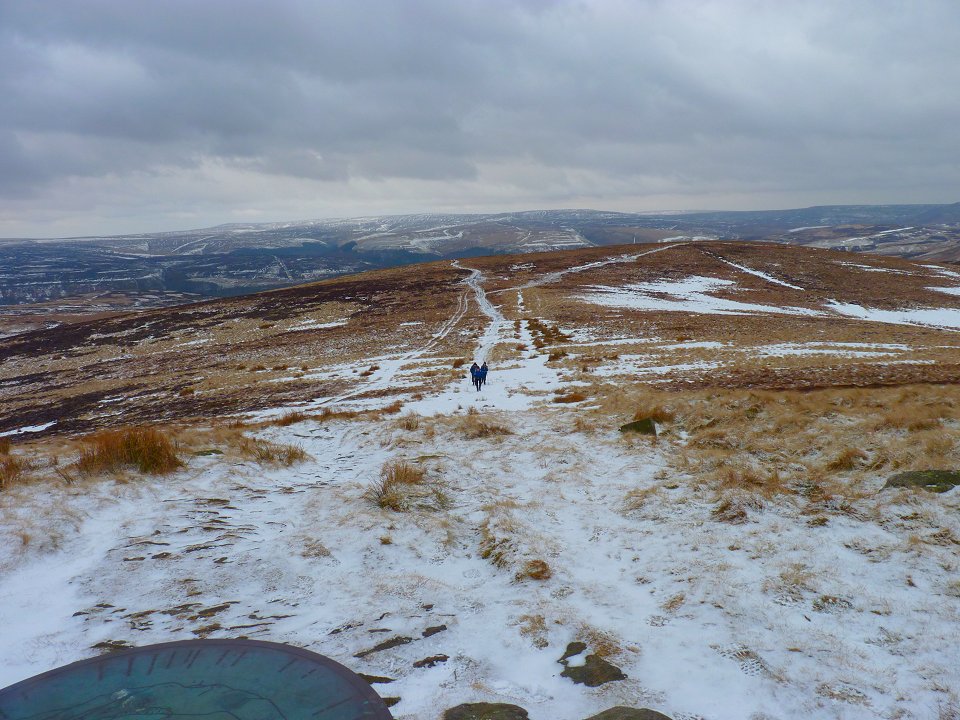 The view back down doesn't really show how steep the climb was.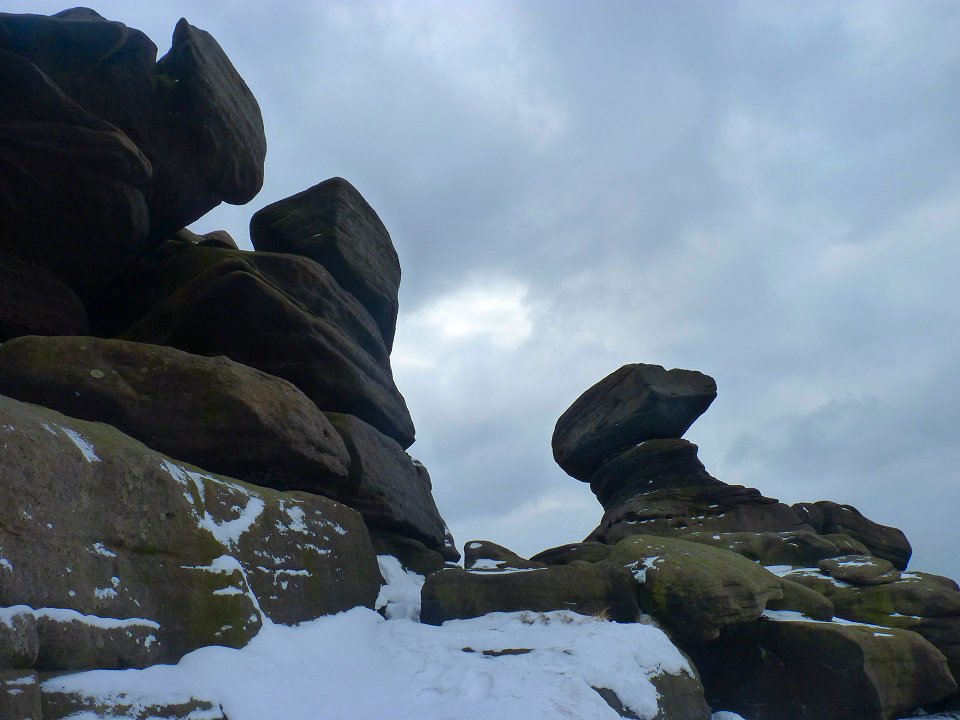 From Lost Lad we crossed the moor to Back Tor. These gritstone tors are always the highlight of a Peak District walk for me as they are completely different than anything found in the Lakes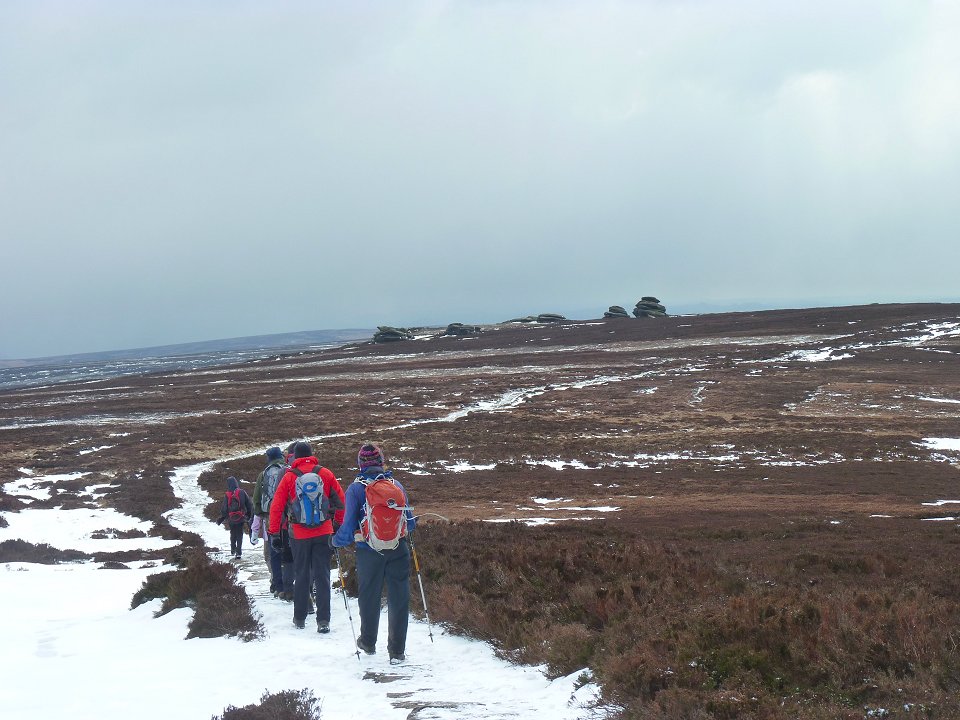 Heading along Derwent Edge. We are heading for a feature called Cakes of Bread which turned out to be more tors rather than a tea shop as we had hoped.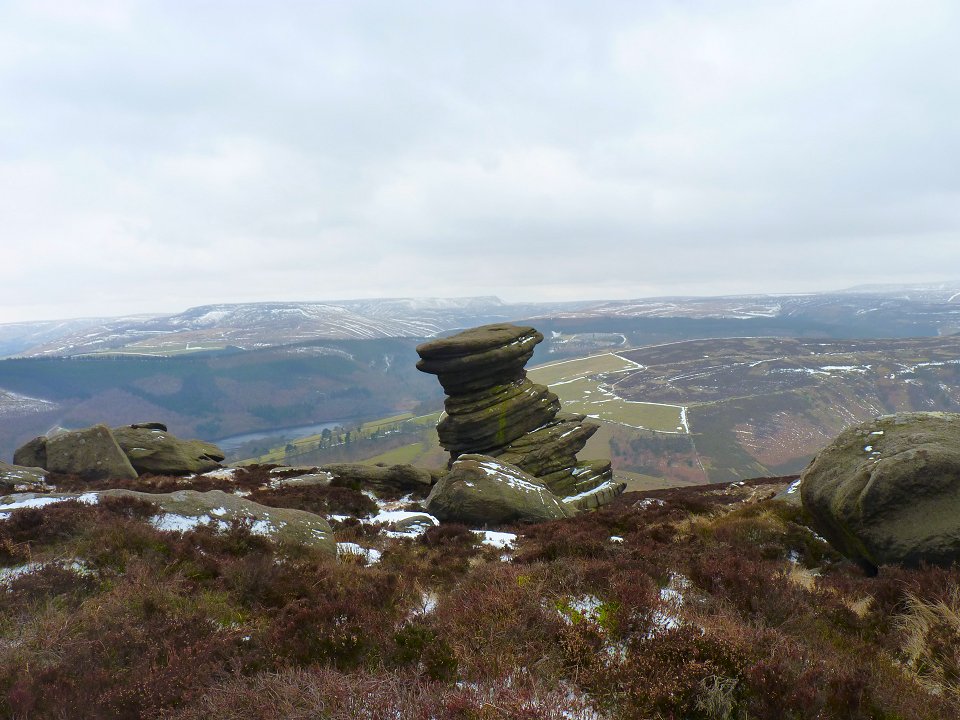 The Salt Cellar boulder. Apparently one of the most photographed landmarks in the Peaks.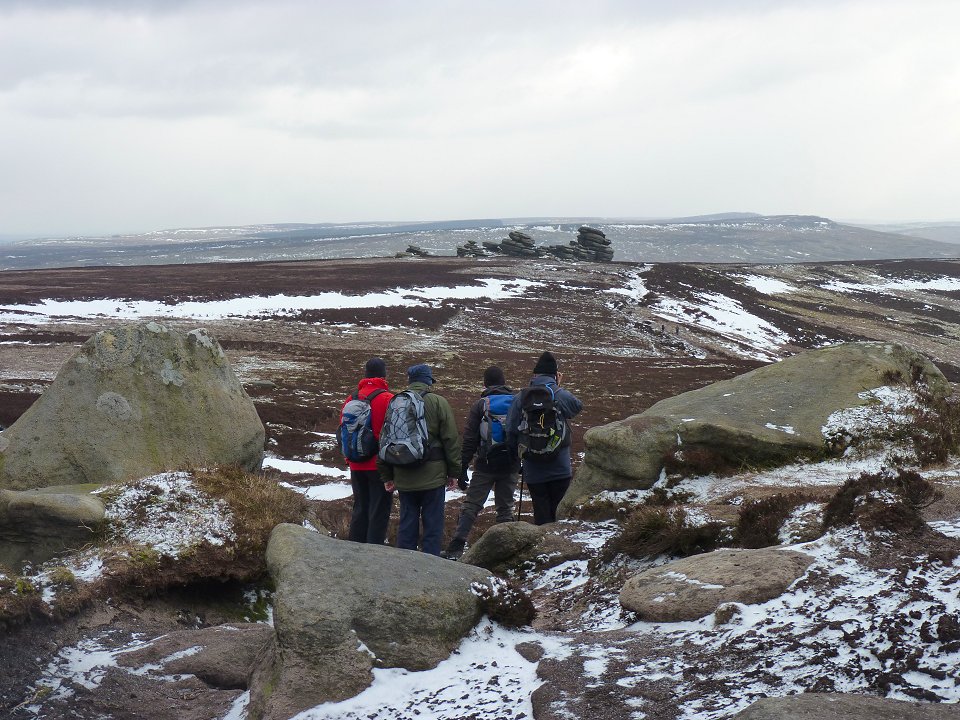 The Wheel Stones or as they are more commonly known the "Coach and Horses" in the distance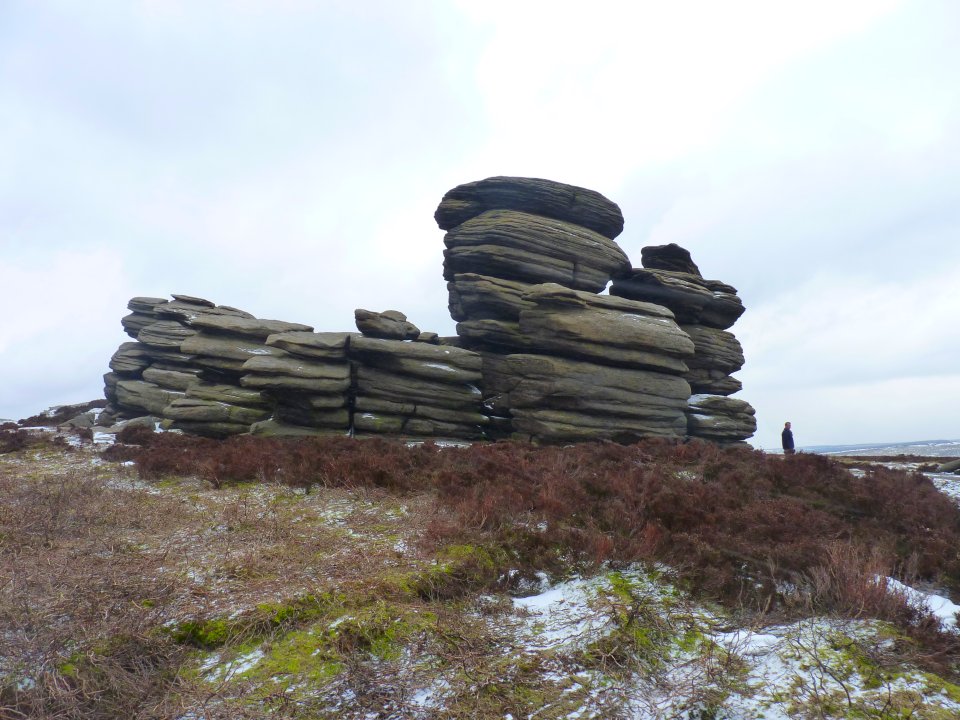 Close up of the Coach and Horses.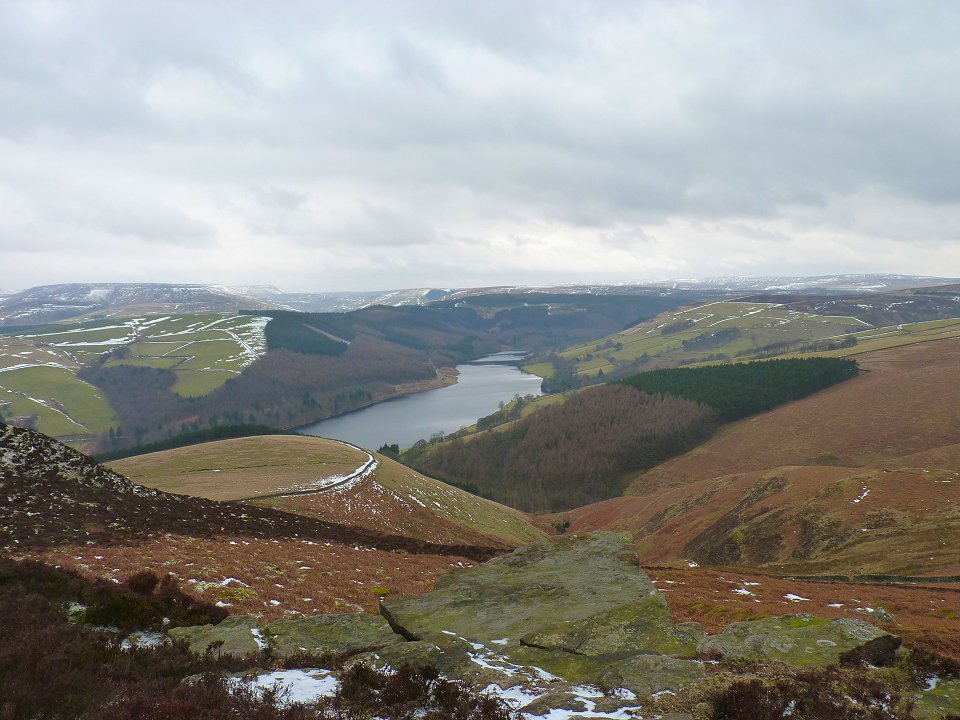 View of Ladybower from the Edge.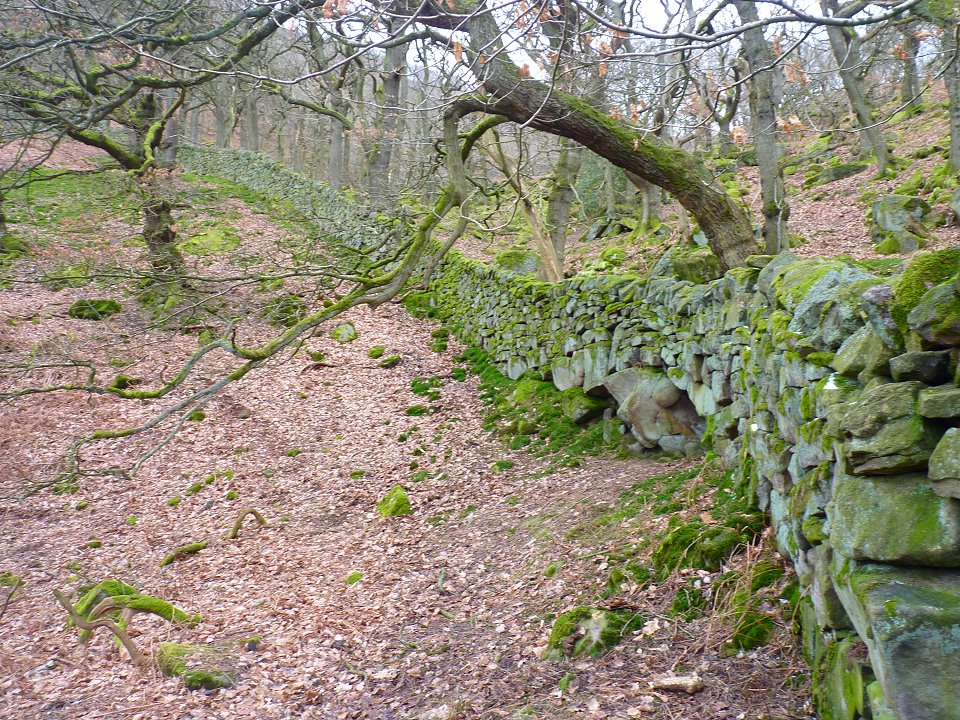 Mossy wall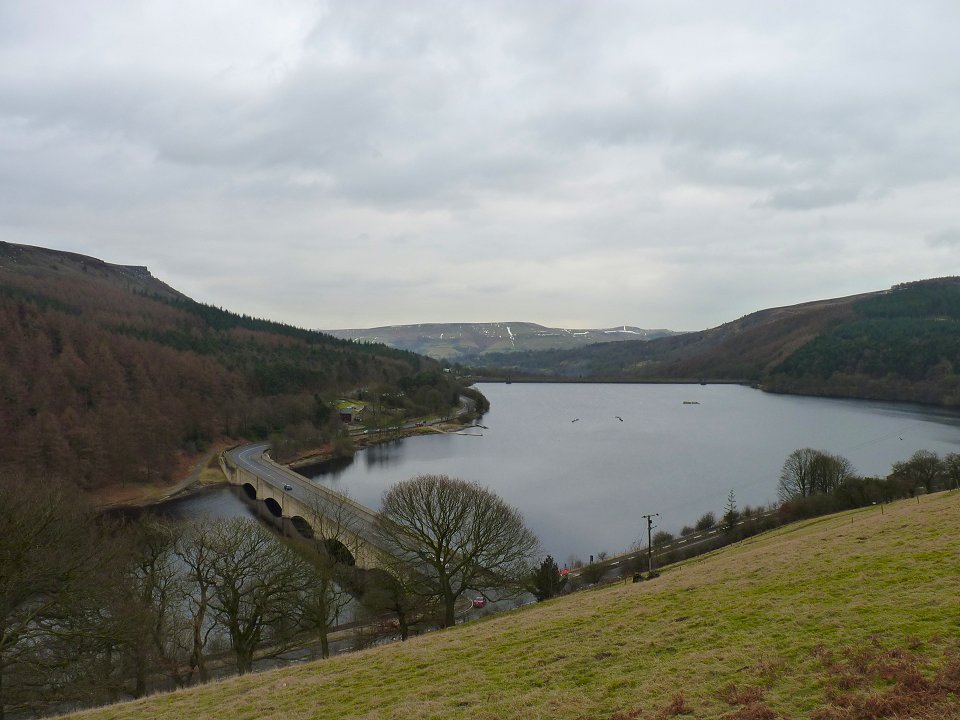 The A57 bridge at Ashopton.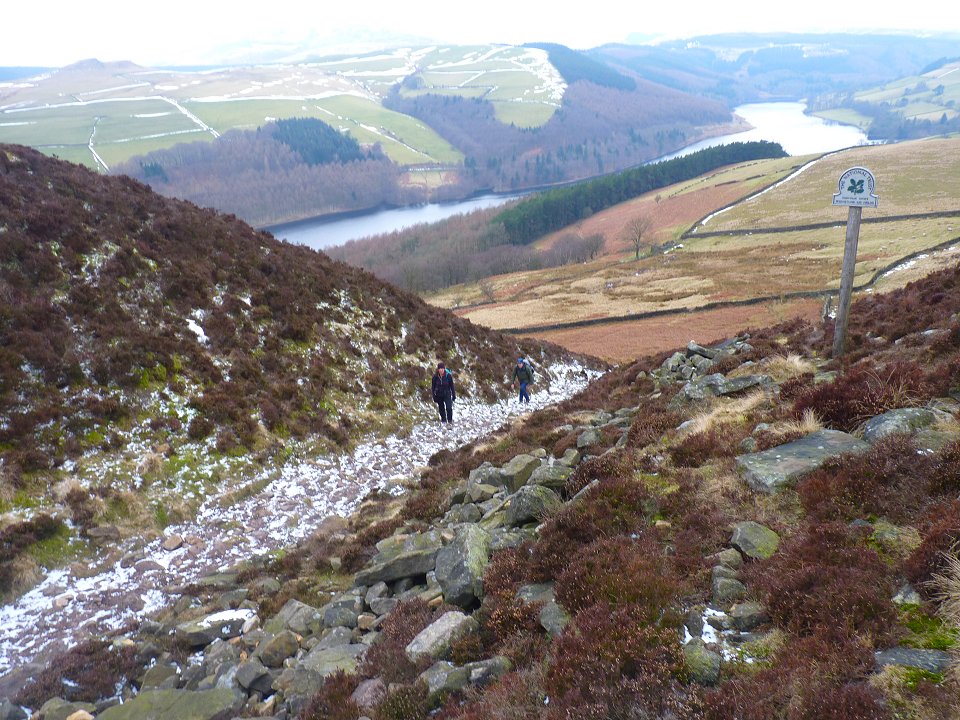 We then went back up to the Edge via this steep gully.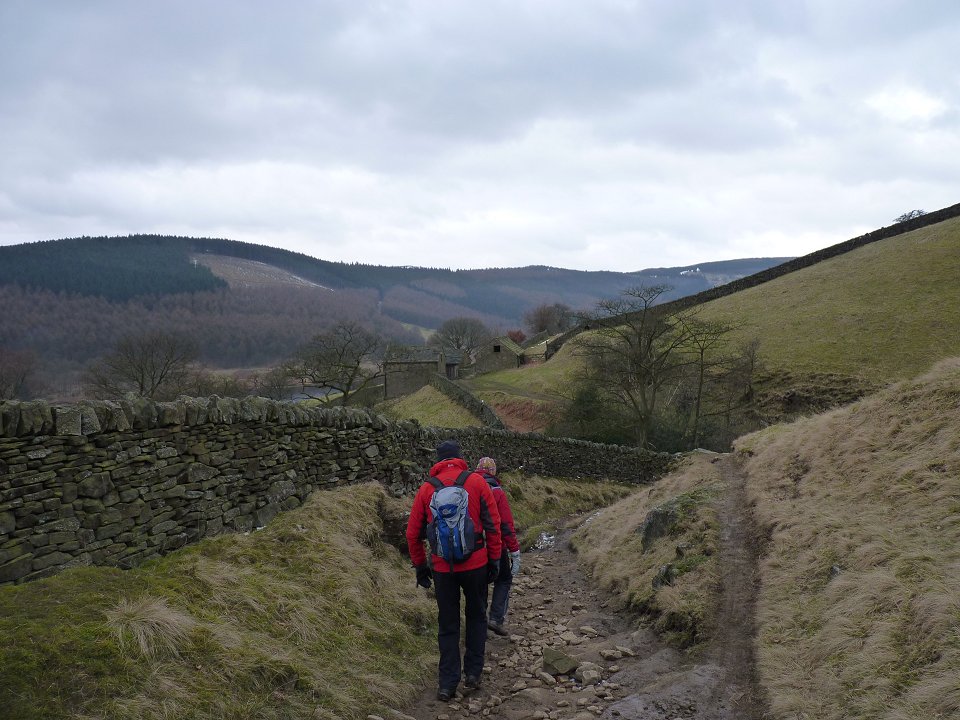 Heading down for the final time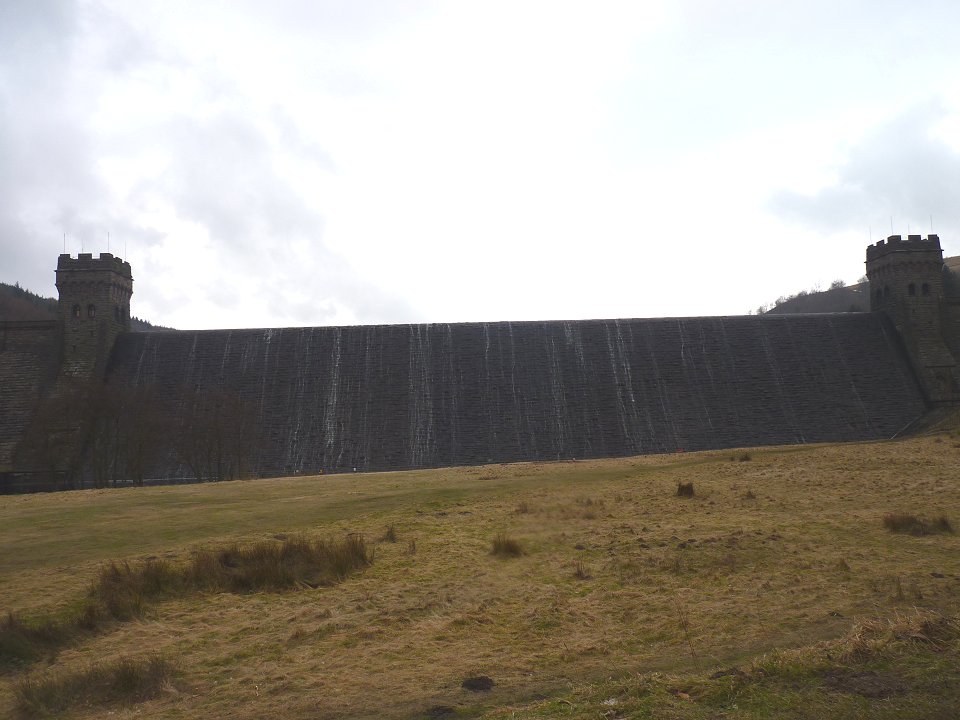 The Derwent Dam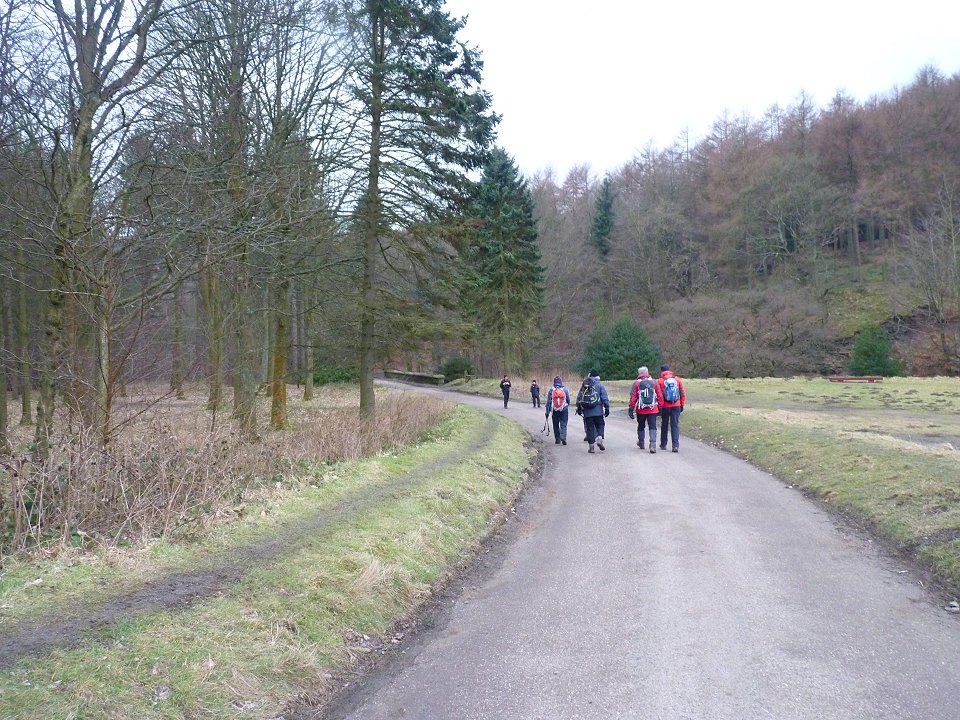 The snow has completely gone from the lane back to the visitors centre.
Last walk -Mellbreak Next walk - Deepdale and St.Sunday Crag