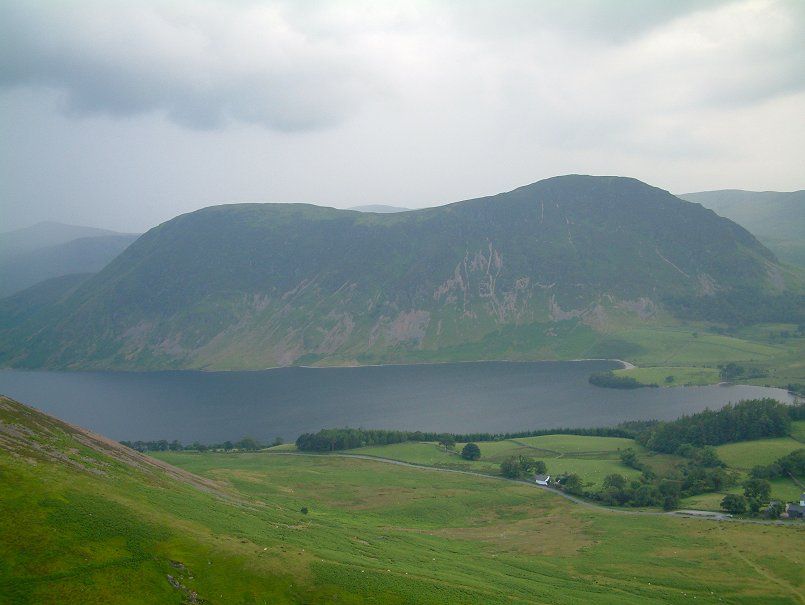 Mellbreak across Crummock Water from the slopes of Whin Ben.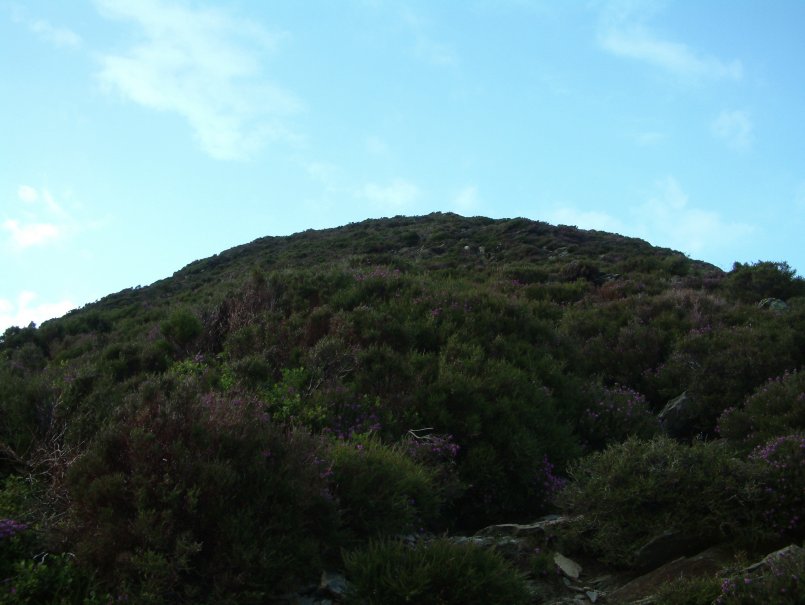 Looking up the steep path through the heather on Whin Ben.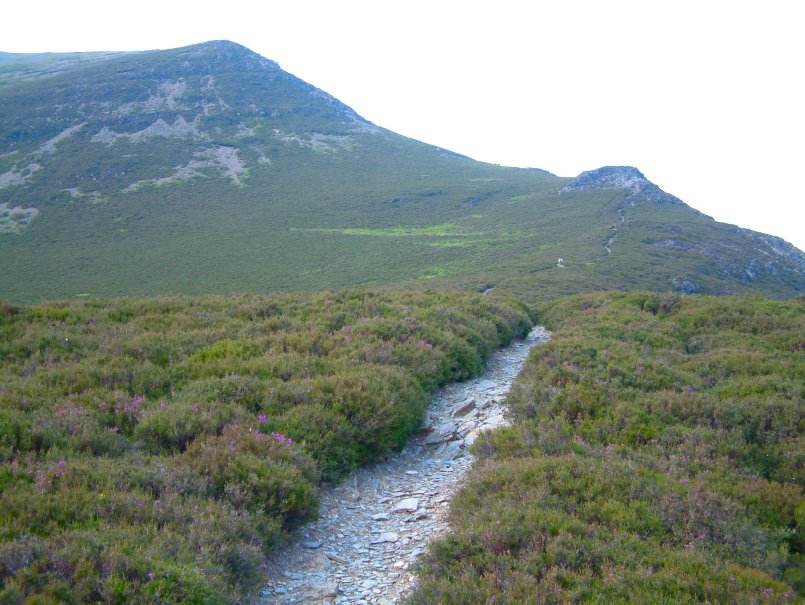 The going doesn't get any easier once you conquer Whin Ben.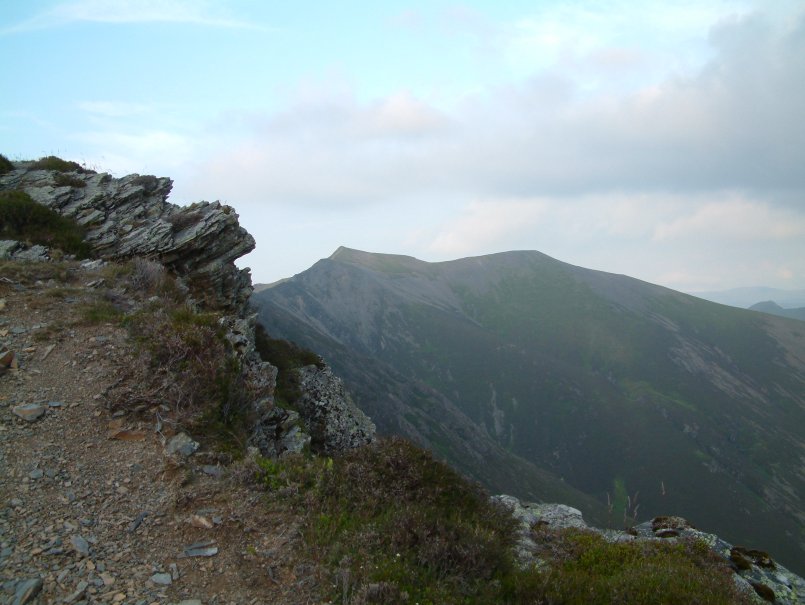 The ridge along to Hopegill Head come into view as you near the top of Whiteside.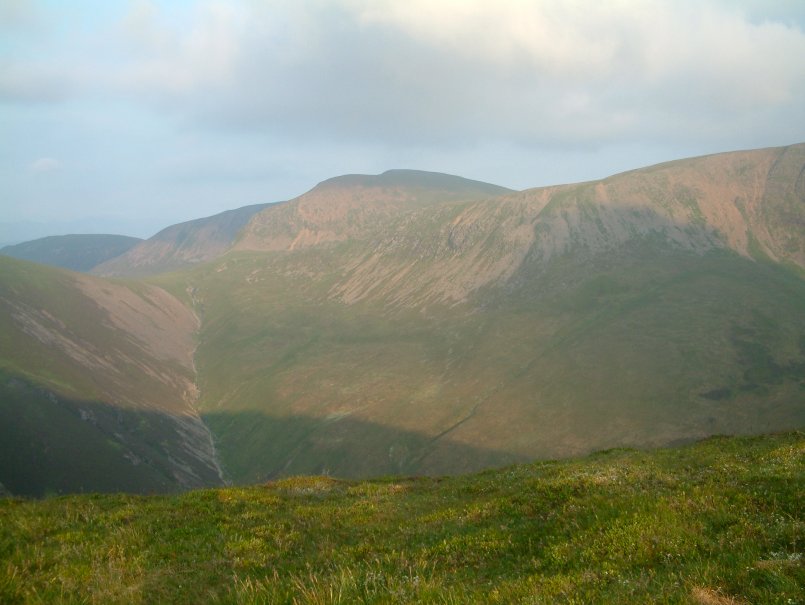 The fells to the south start to catch the evening sun.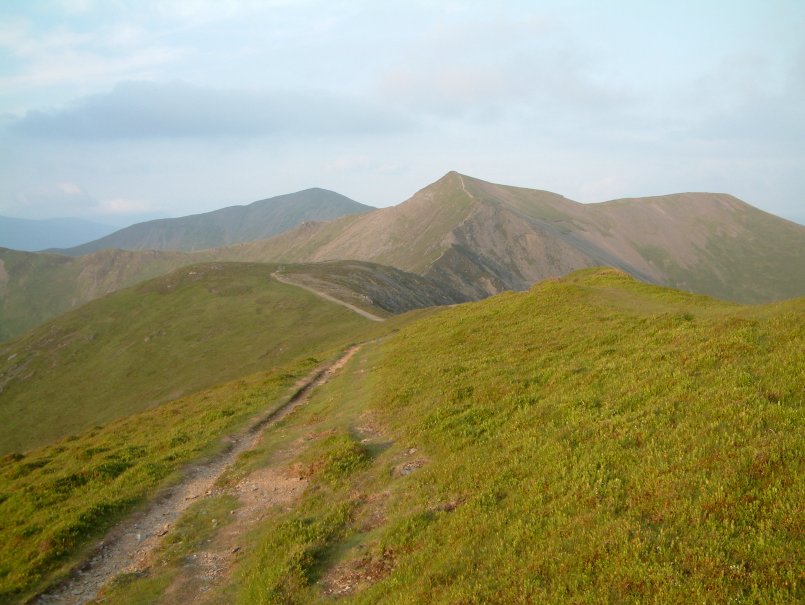 Starting along the ridge now with Grisedale Pike visible in the distance.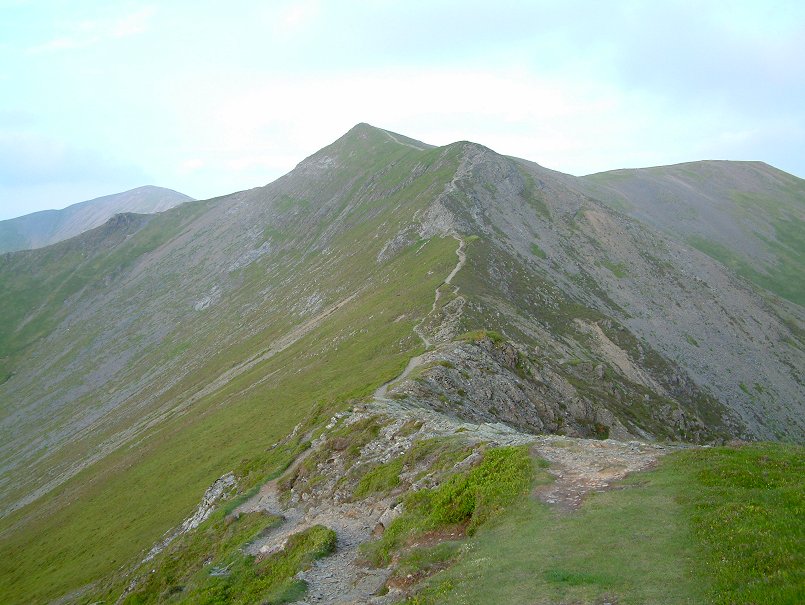 Not quite Striding Edge but very good indeed and a great reward for the effort expended getting this far.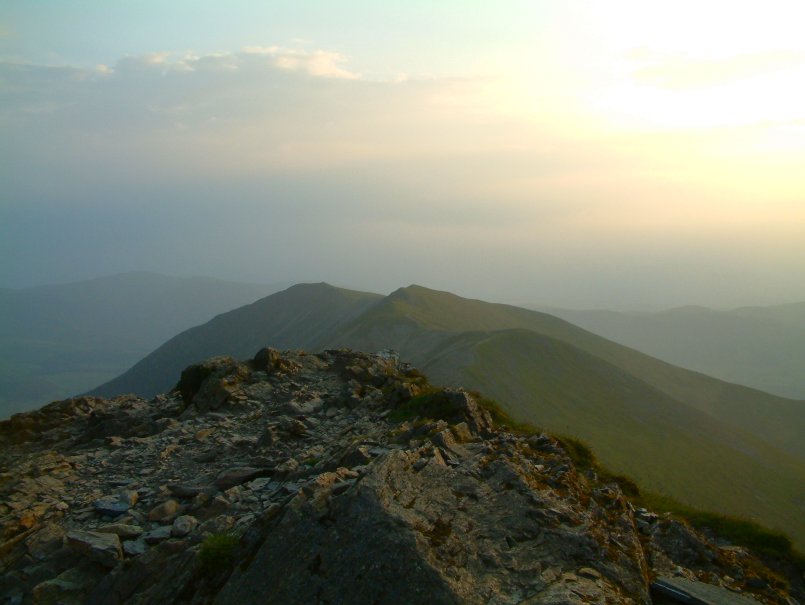 Looking back to Whiteside through the haze.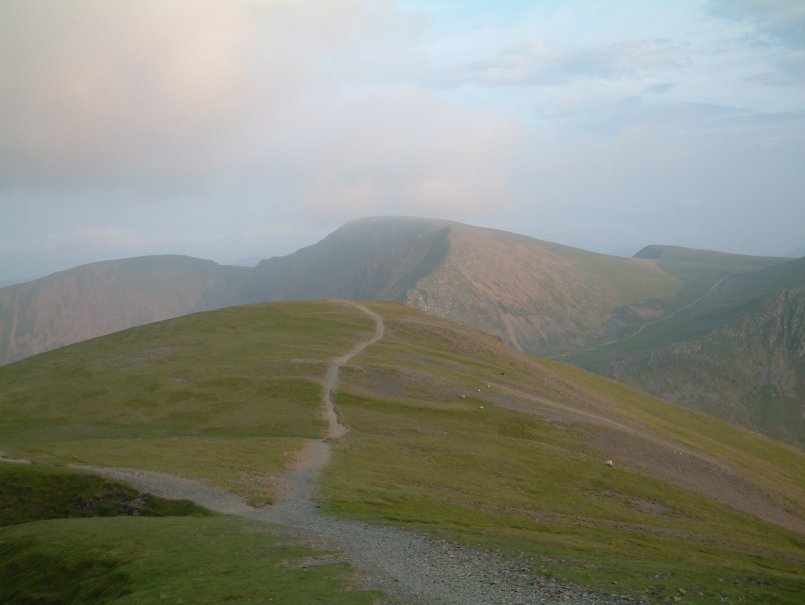 Looking across Sand Hill to Eel Crag on Crag Hill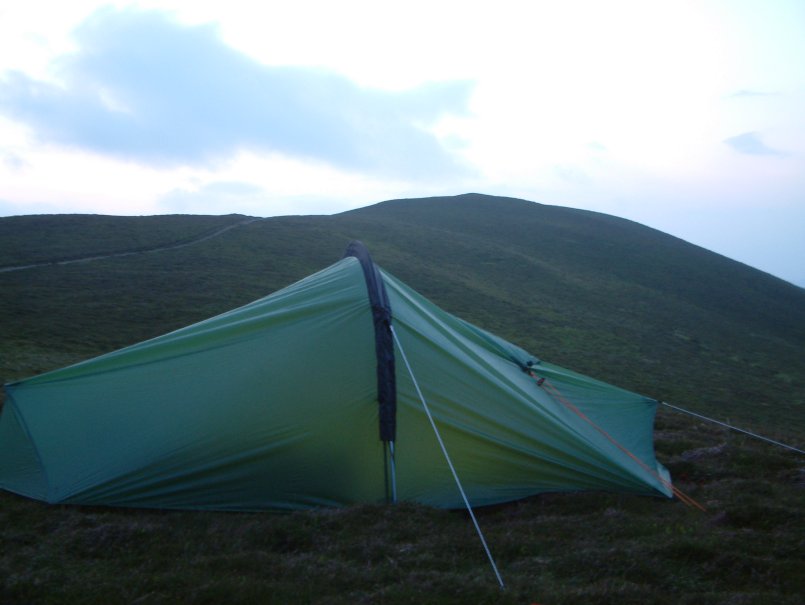 On the climb to Grisedale Pike a mist sprang up from nowhere so I walked blind up to the summit and down on to the Hobcarton Ridge where the mist disappeared as quickly as it came. The night was as warm as I have ever known when camping.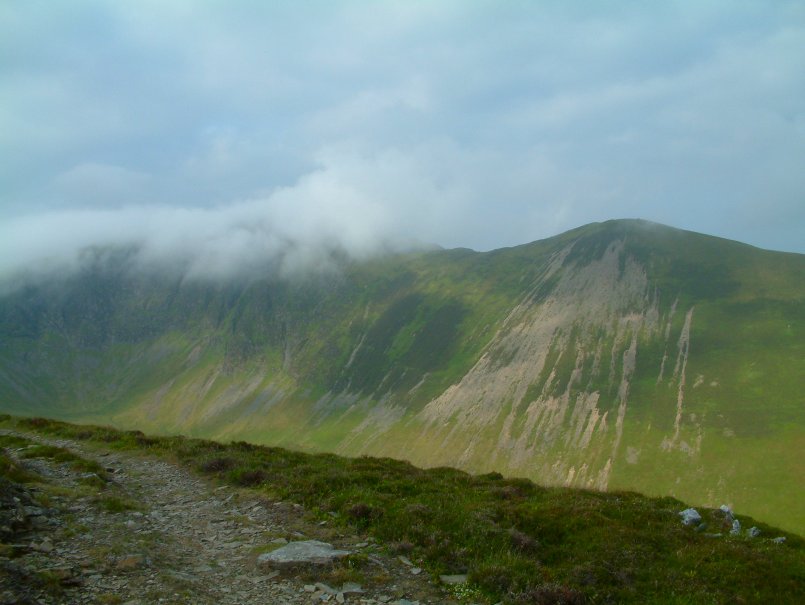 Ladyside Pike from the walk down to Hobcarton End.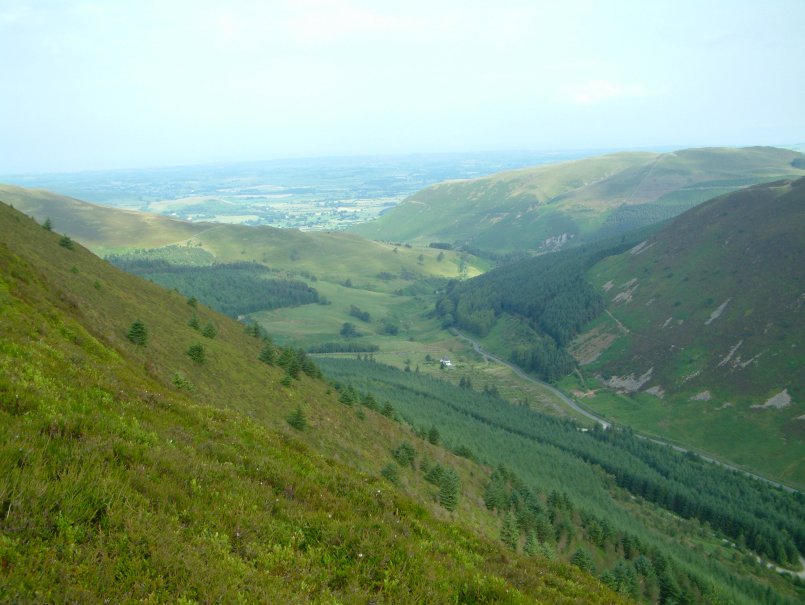 Looking up to the vale of Lorton from just before I entered the forest which provided some relief from the sun which was very strong even this early in the morning.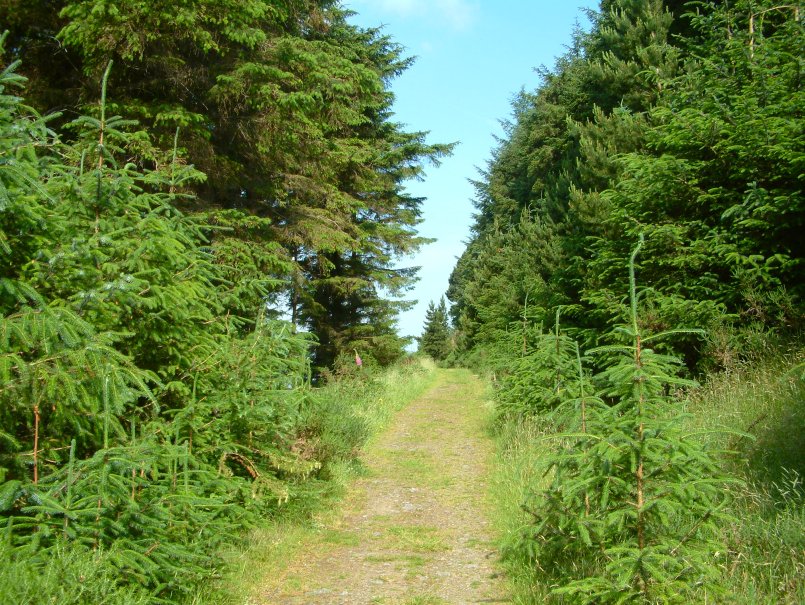 I found this path which left the road just before Swinside and followed it as it contoured round the lower slopes of Whinlatter. When the path started to descend I could see the open fell through the trees so fought my way across and on to Whinlatter itself.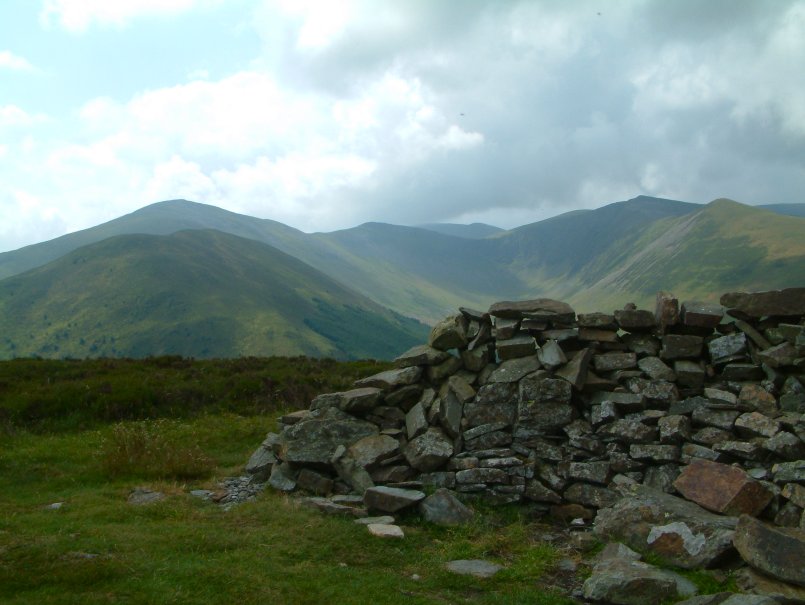 Looking across to the ridge I had walked the night before from Brown How, the Wainwright top of Whinlatter but not the highest point.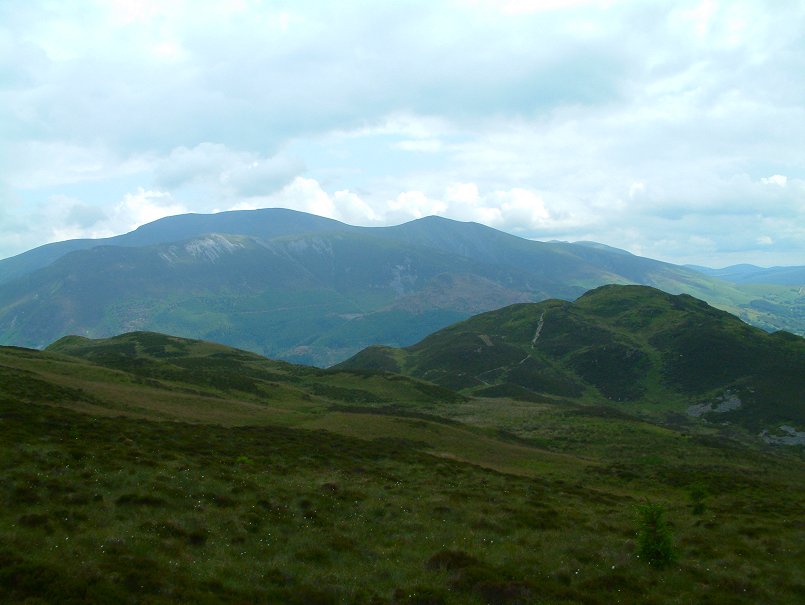 Barf with Skiddaw beyond. I should imagine this area would normally be very boggy but today it was very dry. This was about to change...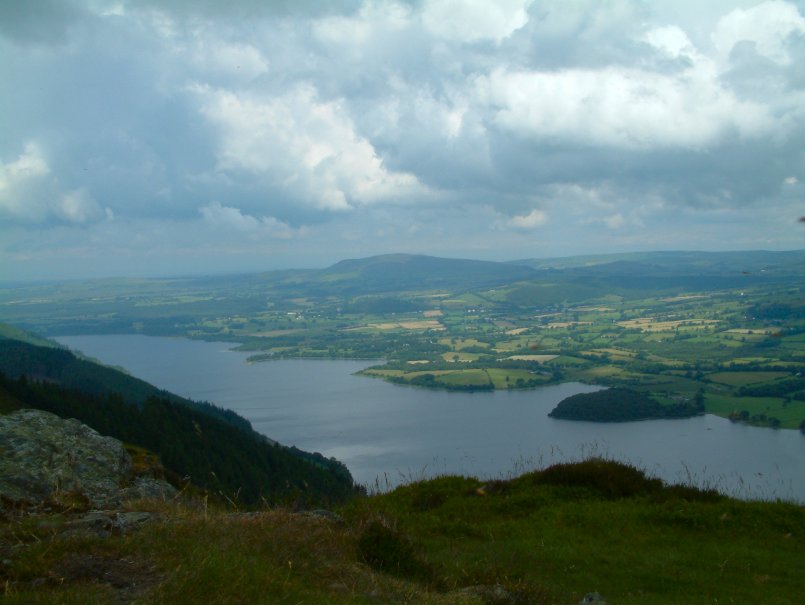 Looking up Bassenthwaite lake from Barf. As I headed for Lords Seat the rain which we had been promised came with a vengeance. It lashed it down all the way to Broom Fell and didn't stop until I was coming down the very steep route of Graystones.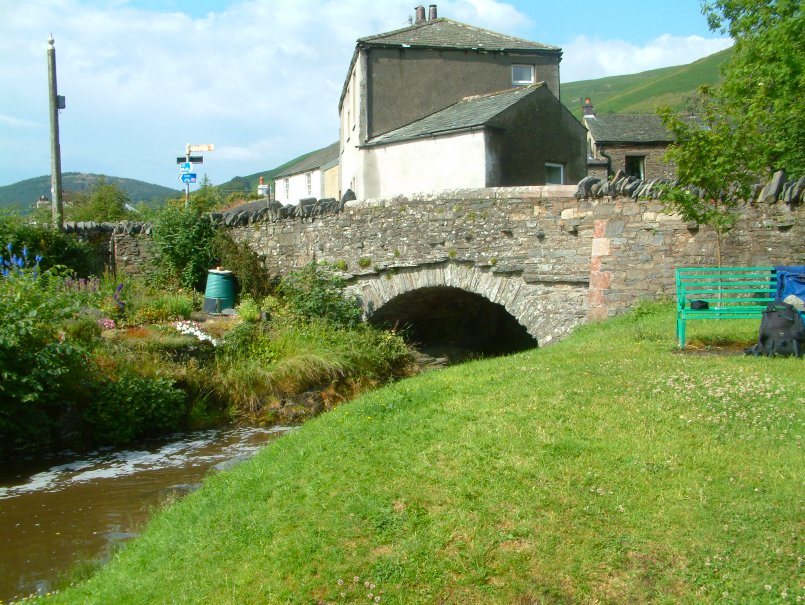 The sun is out again now and everything feels a lot fresher and I spent a few minutes drying out on the the little village green at High Lorton.