WWW.KARLSWALKS.CO.UK
PICTURES AND TRIP REPORTS FROM MY WALKS IN THE ENGLISH LAKE DISTRICT
---
Fleetwith Pike, Grey Knotts and Brandreth.
29th March 2013
Route. Rosthwaite - Honister - Black Star - Fleetwith Pike - Grey Knotts - Brandreth - Stone cove - Windy Gap - Aaron Slack - Styhead - Stockley Bridge - Allerdale Ramble - Rosthwaite
( About 12 miles 3200 ft ascent)
The fells were beautiful but challenging on my walk from Rosthwaite up to Fleetwith Pike and across to Grey Knotts and Brandreth. The snow was thigh deep in places and walking was pretty hard at times. I took my camping gear but the wind was blowing harder than forecast and combined with the deep snow meant I settled for a superb day walk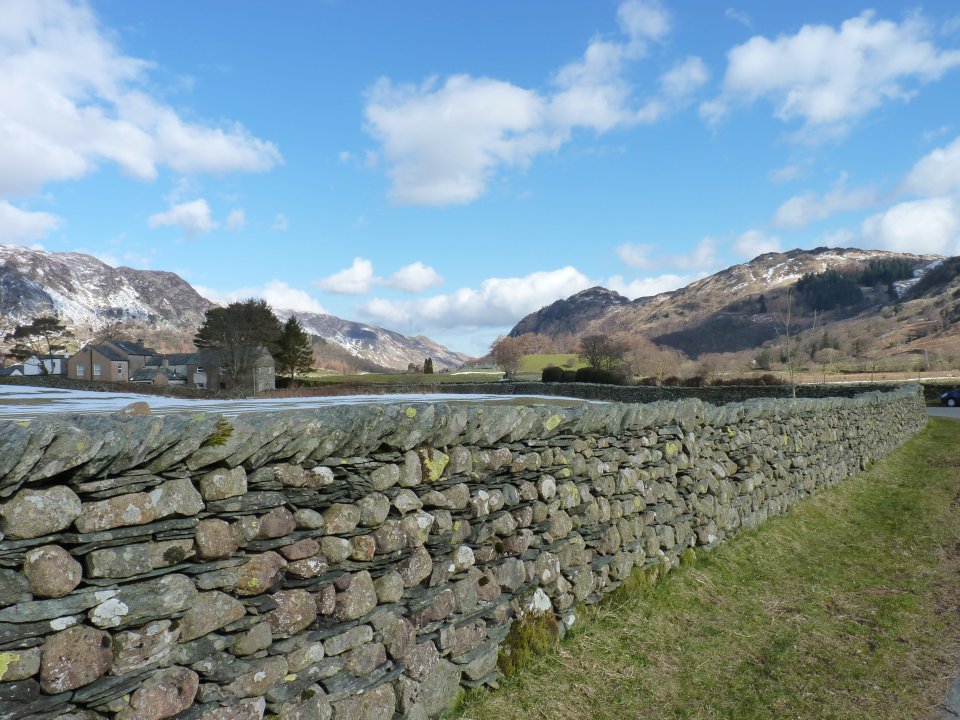 A lovely morning looking towards Kings How ( the fell on the centre right). I parked near the school because if I did end up camping I would return by way of the Glaramara ridge so my car would be handily placed.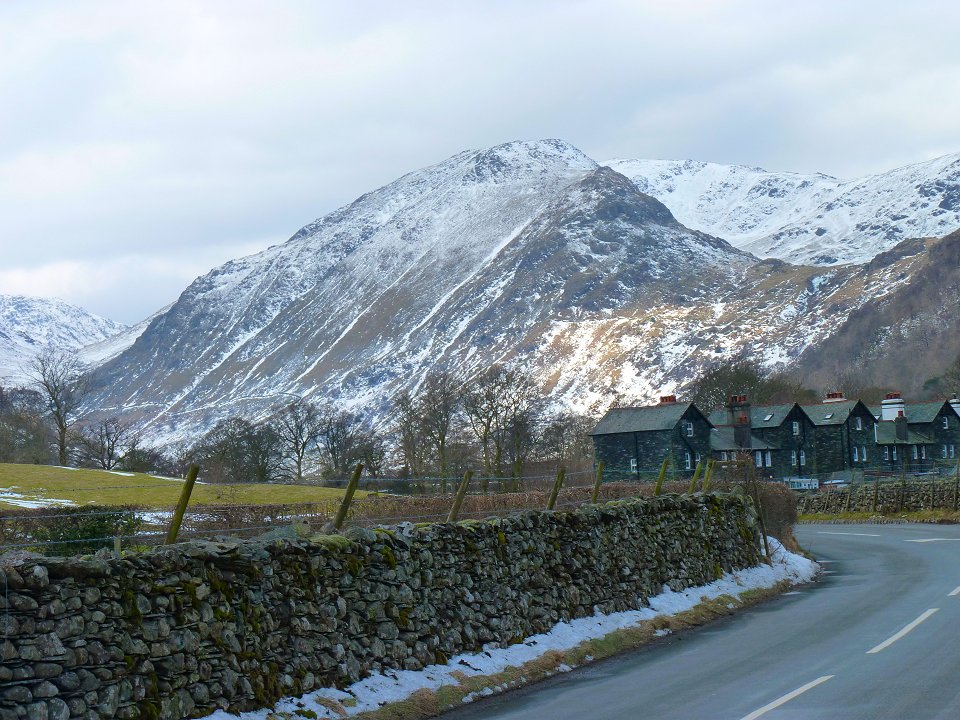 Base Brown and the accurately named Mountain View cottages.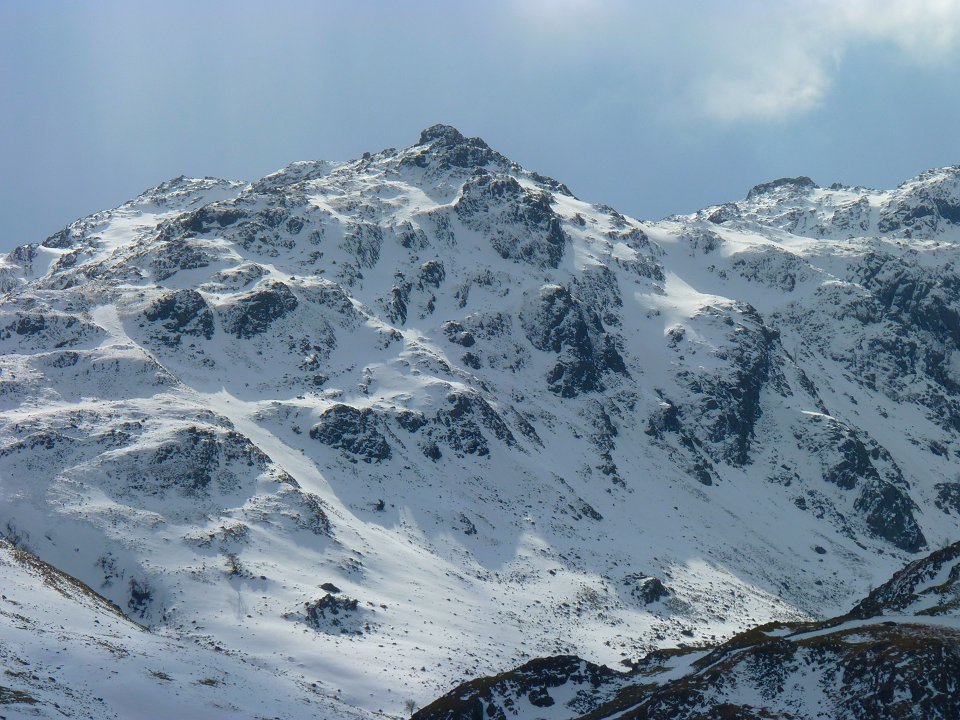 Looking across to Thornythwaite fell.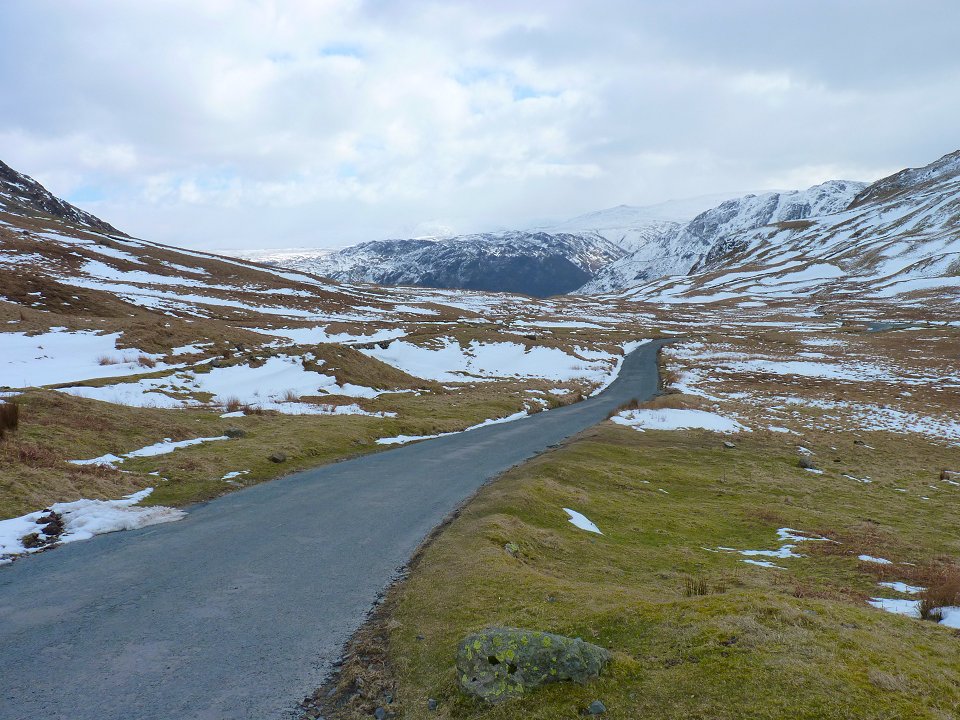 Looking back down Honister pass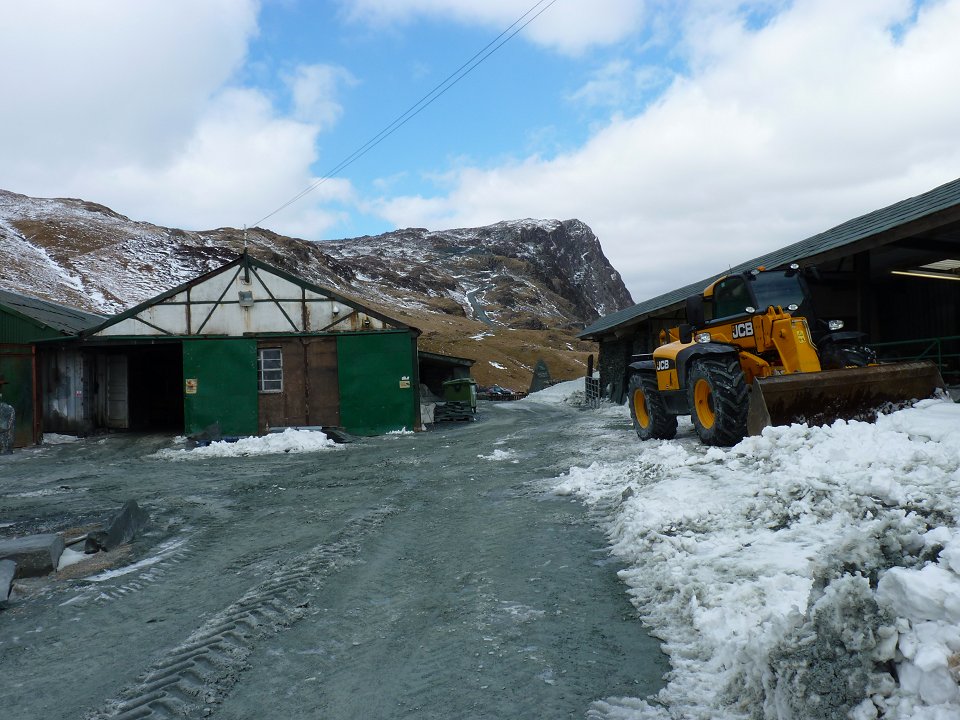 Walking through the slate mine heading for the road which winds up the distinctive Honister Crag.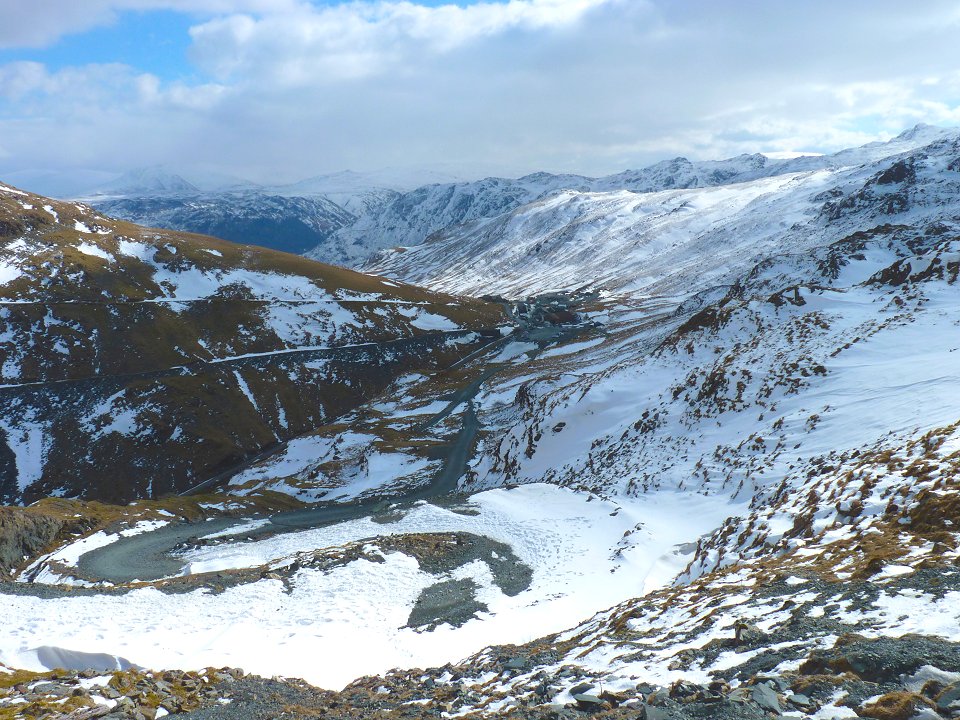 Well up on the road now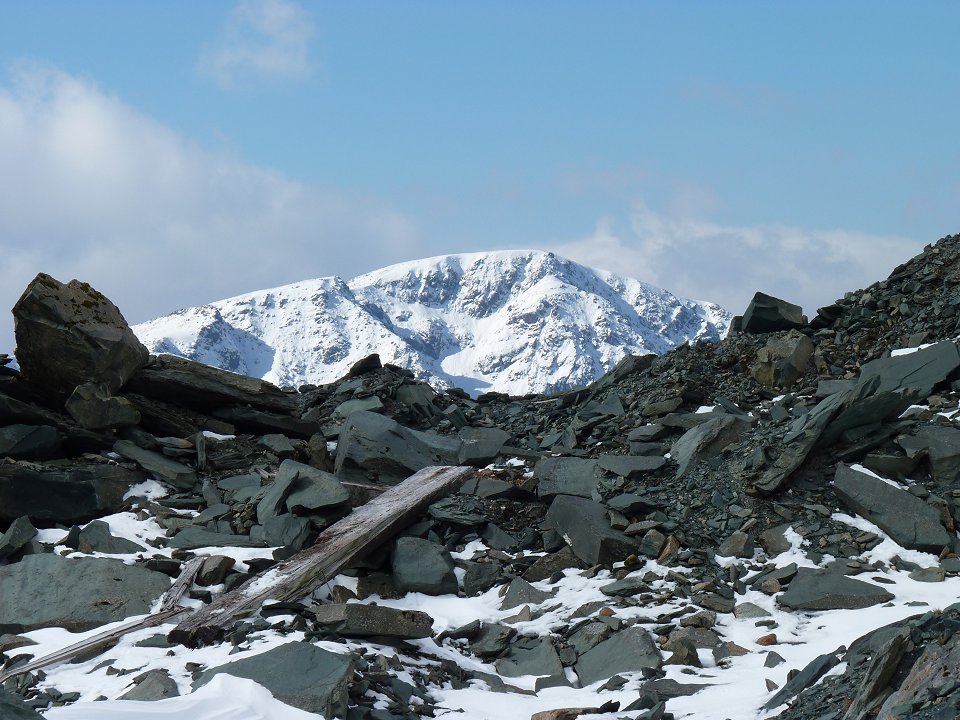 Pillar peeping over the slate..
And Great Gable peeping over Brandreth
Looking up to the highest part of Honister Crag, Black Star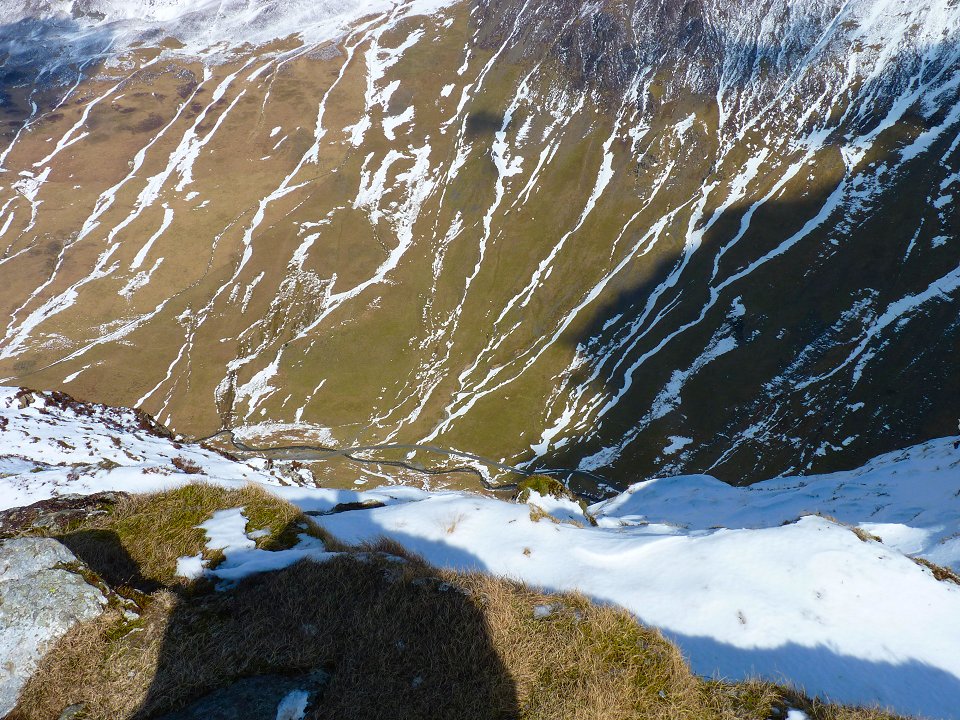 It's a long way down to the road from Black Star..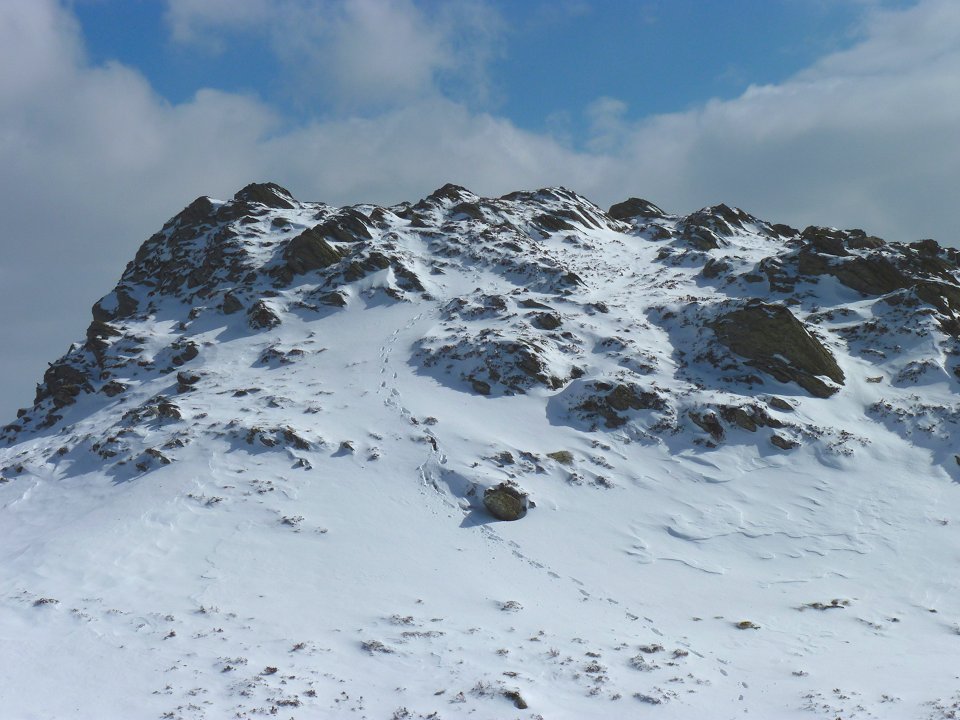 The snow on the side of Black Star was thigh deep so those are more my leg prints than my footprints.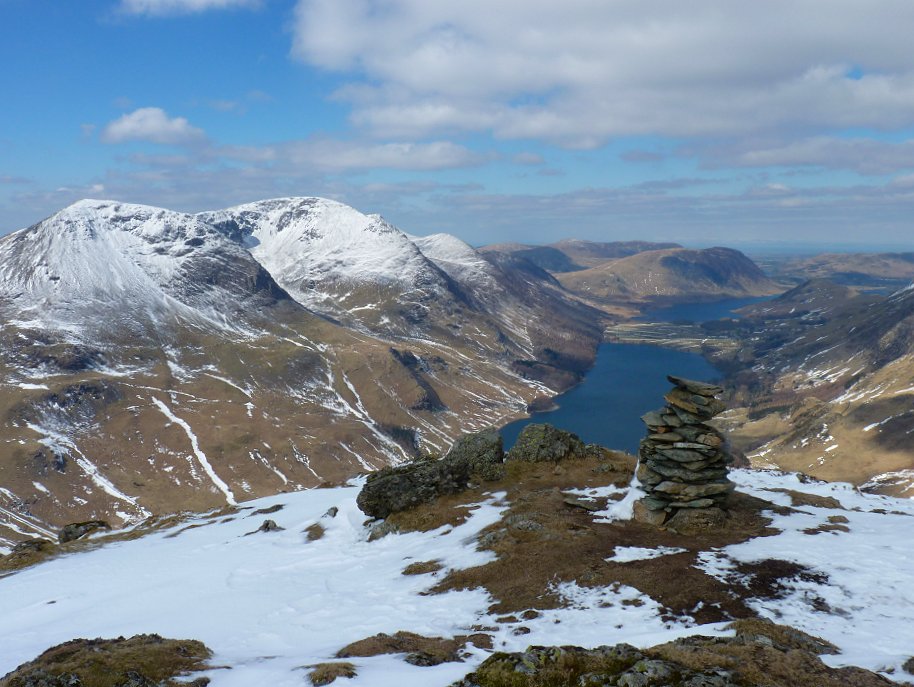 Fleetwith Pike has gained a neat new cairn since last time I was here.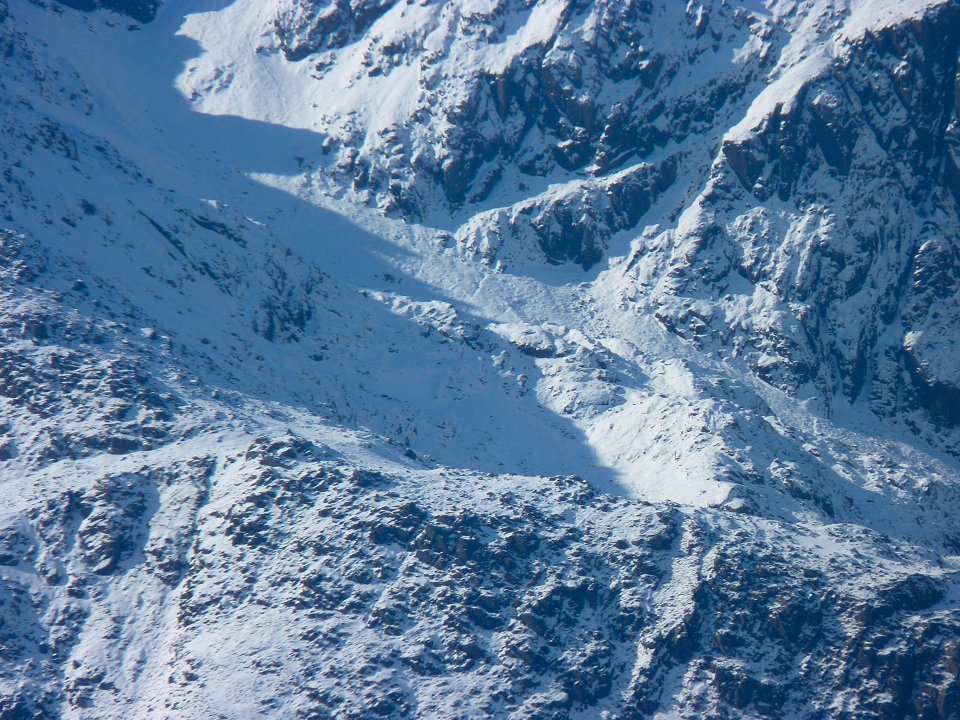 A close look at Robinson's cairn and the Shamrock traverse on pillar. Robinson's cairn is the small triangle centre left and the traverse is the sloping ledge in the upper centre of the picture.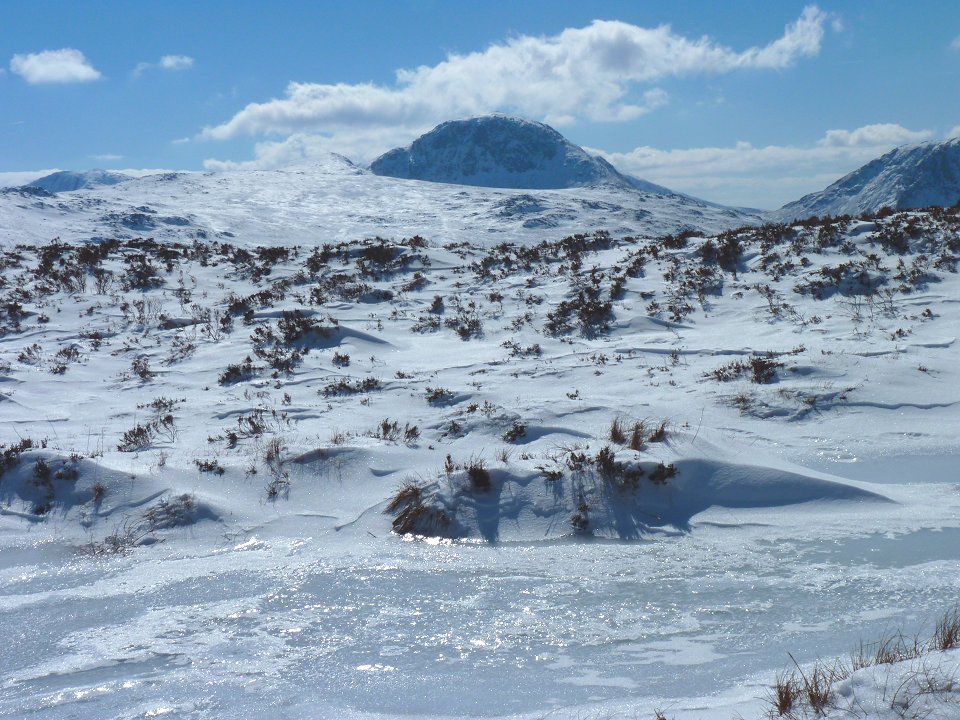 Great Gable again on the walk across to Grey Knotts.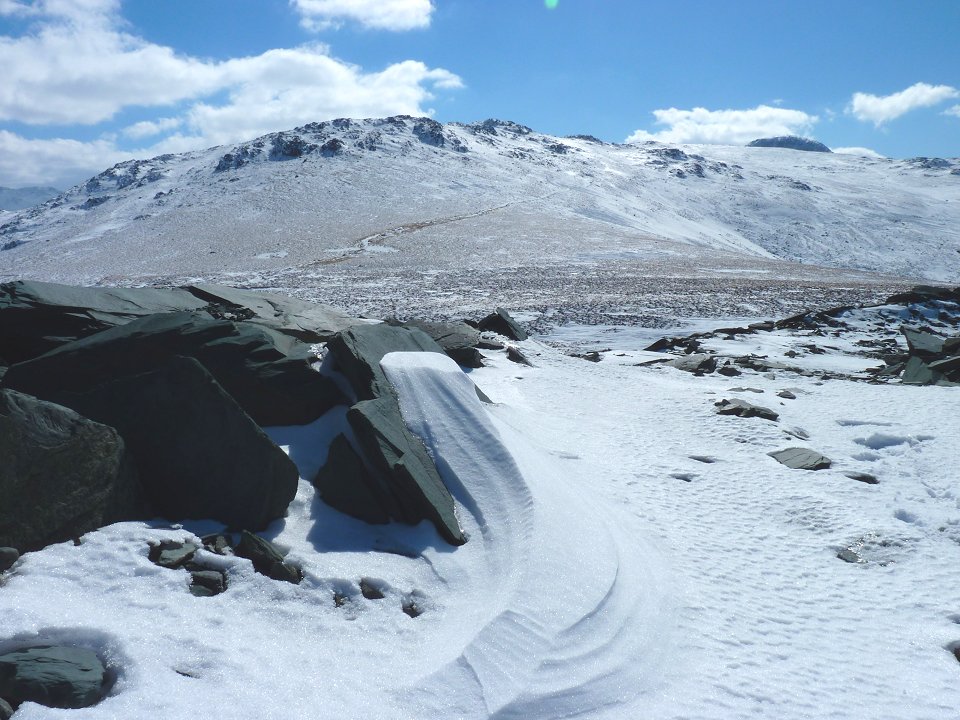 I was heading for the distinctive path along the flank of Grey Knotts.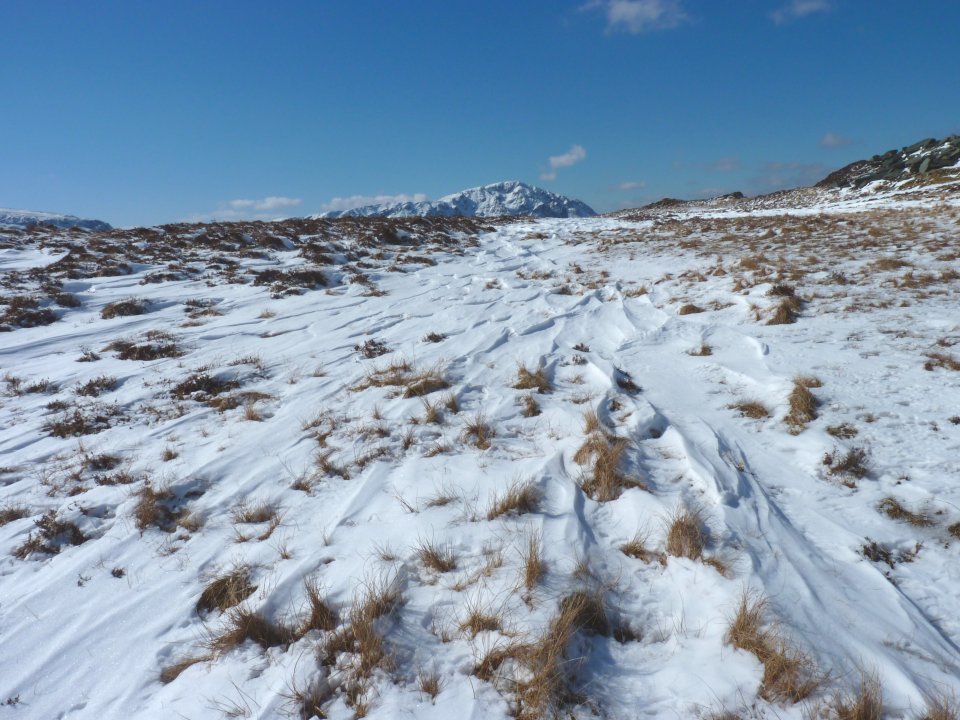 Pillar and wind driven snow.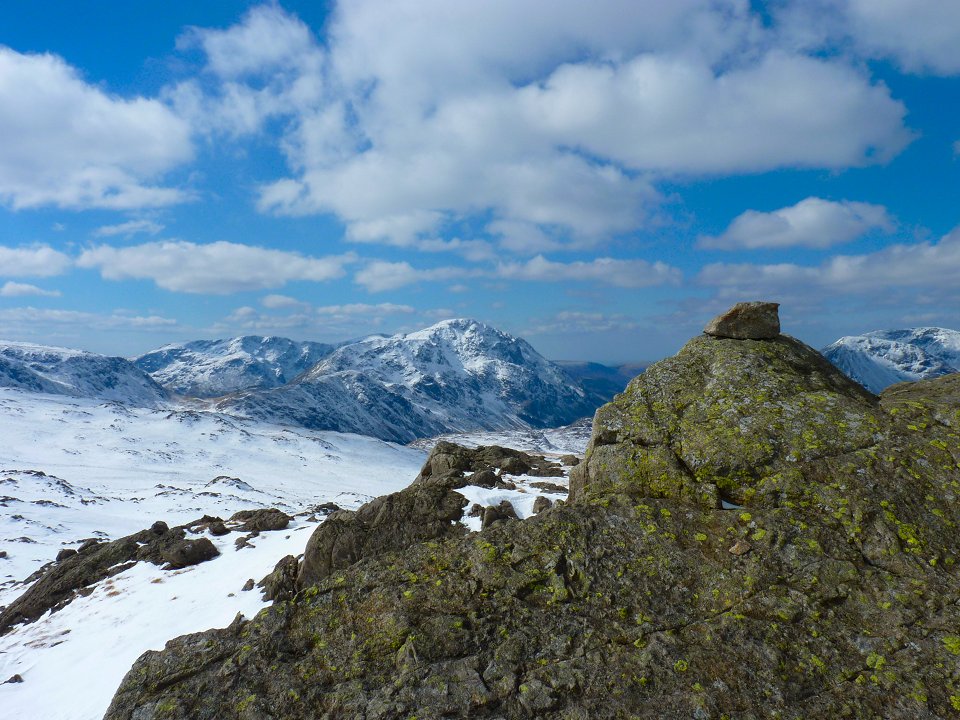 The wind was bitterly cold on Grey Knotts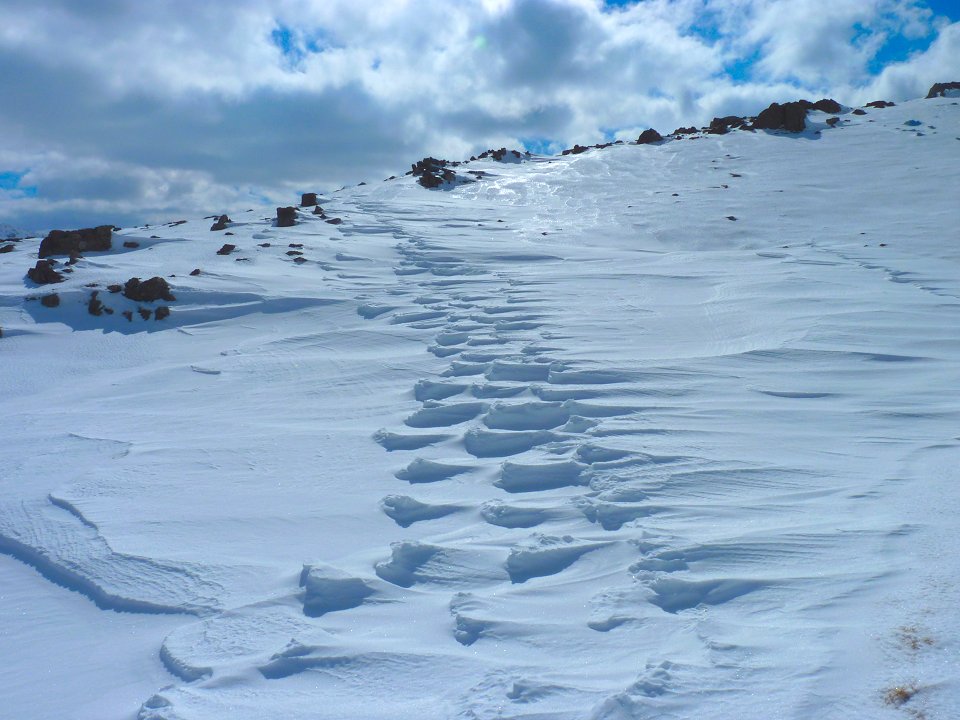 I think these shapes are made from footprints.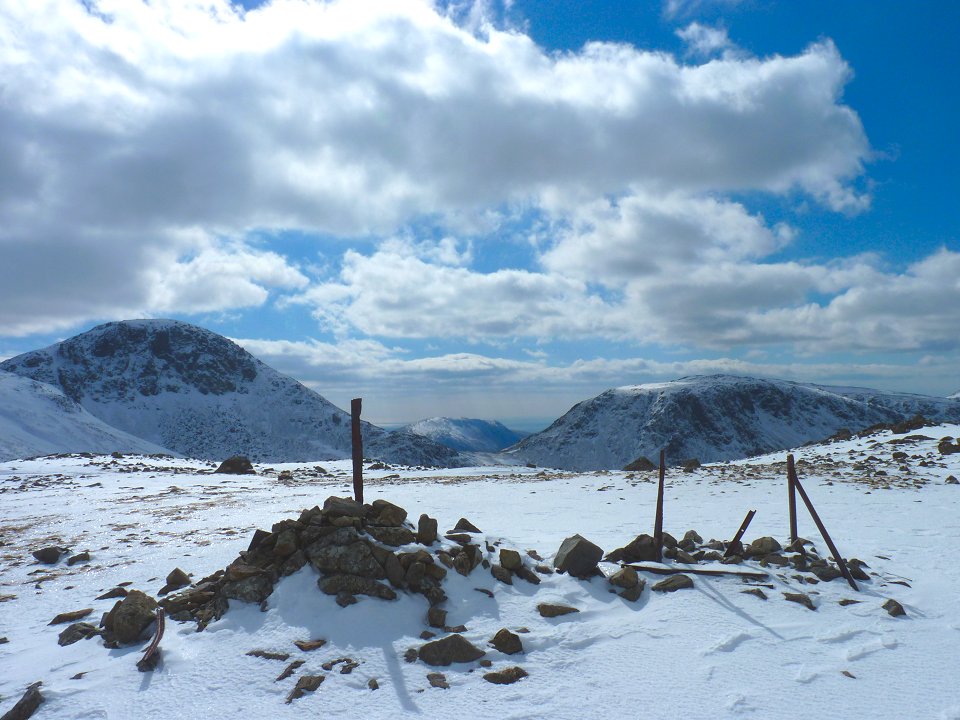 Looking to the sea and the Illgill Head Whin Rigg ridge filling the gap between Great Gable and Kirk Fell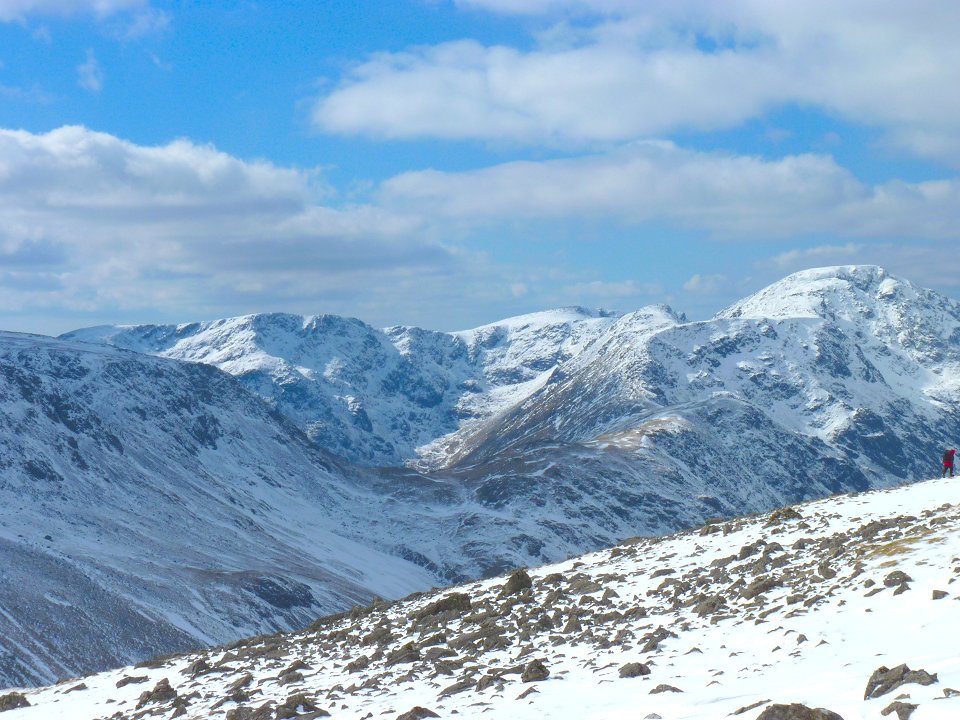 And further round Red Pike and Scoat Fell over Black Sail pass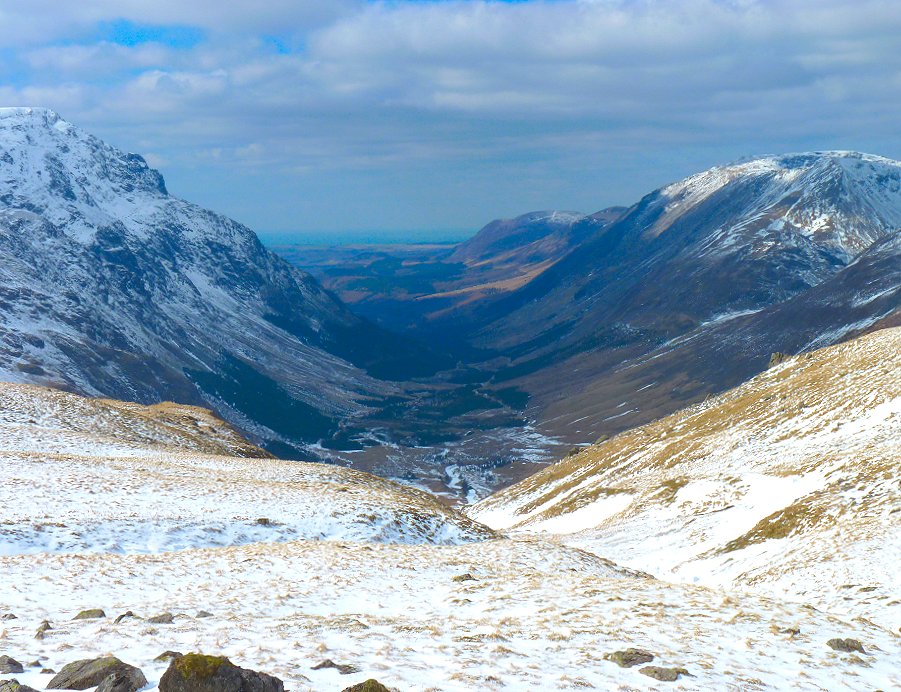 Looking down Ennerdale
I should really have climbed Green Gable but instead I went across to Stone Cove which was very hard going.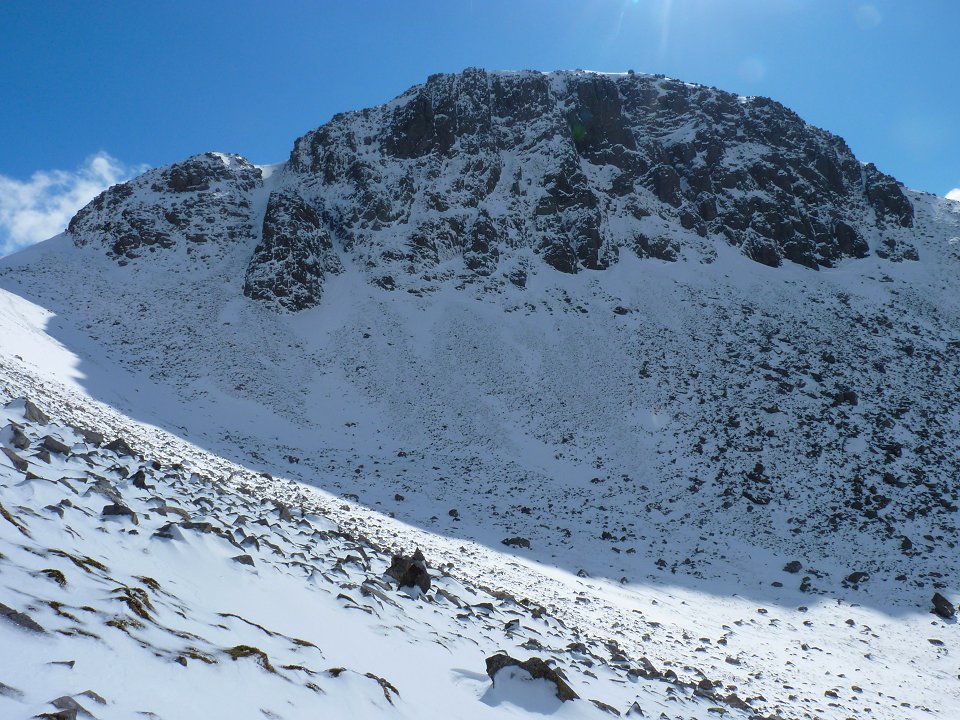 Gable Crag towers over Stone Cove. Windy Gap really lived up to it's name which just added to the hard work.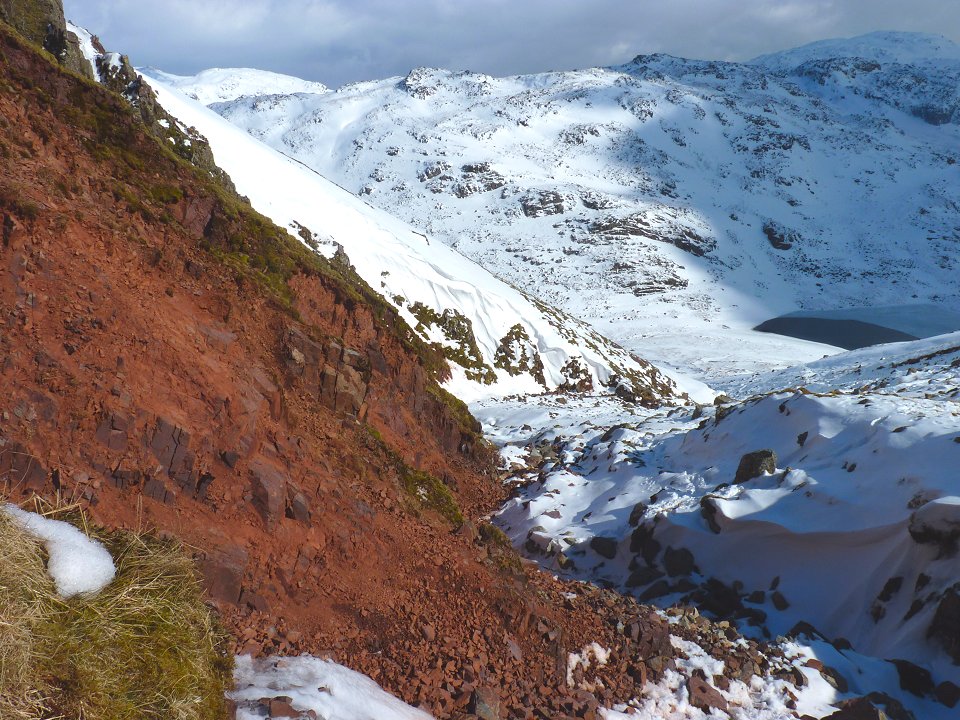 Coming down Aaron Slack now and the wind has dropped but even with spikes the path is rough. The red soil really seemed to stand out against the snow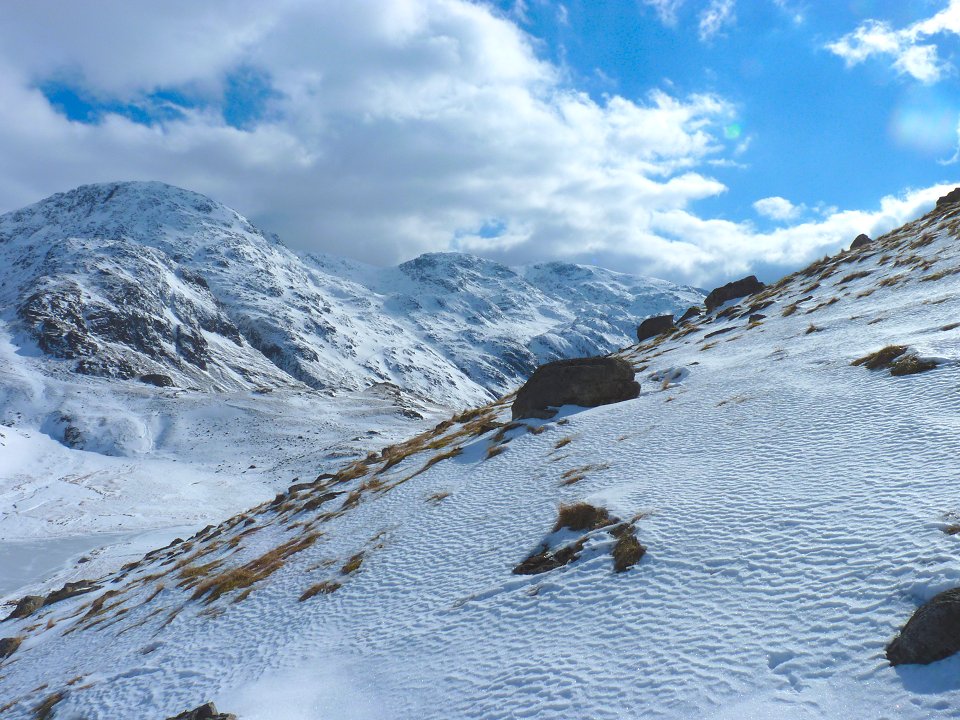 Looking toward Great End and the Scafell's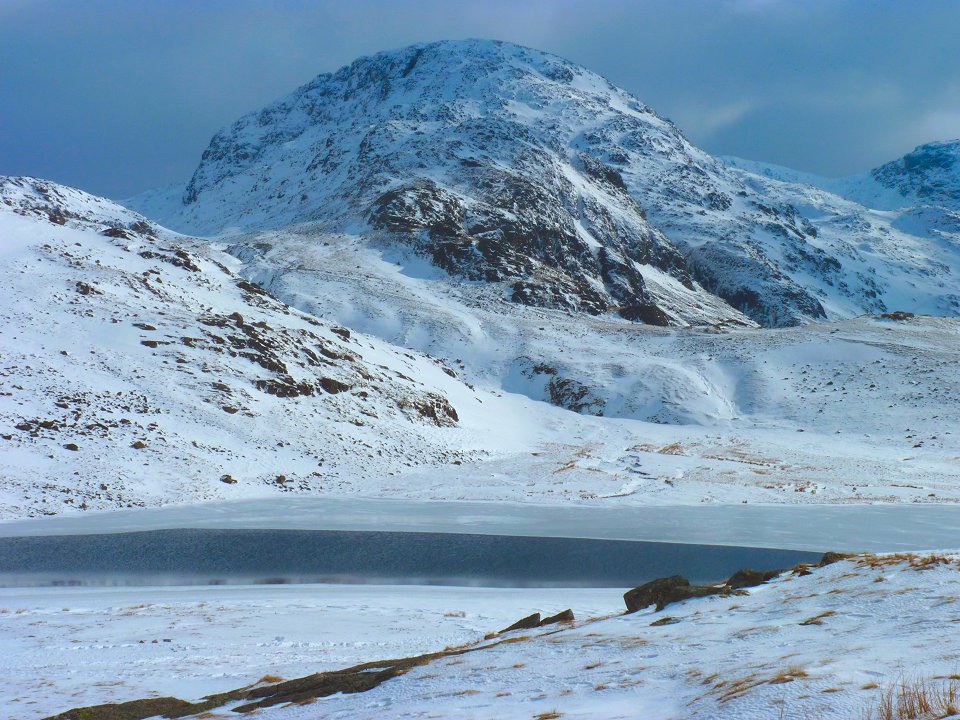 Great End and a part frozen Styhead Tarn.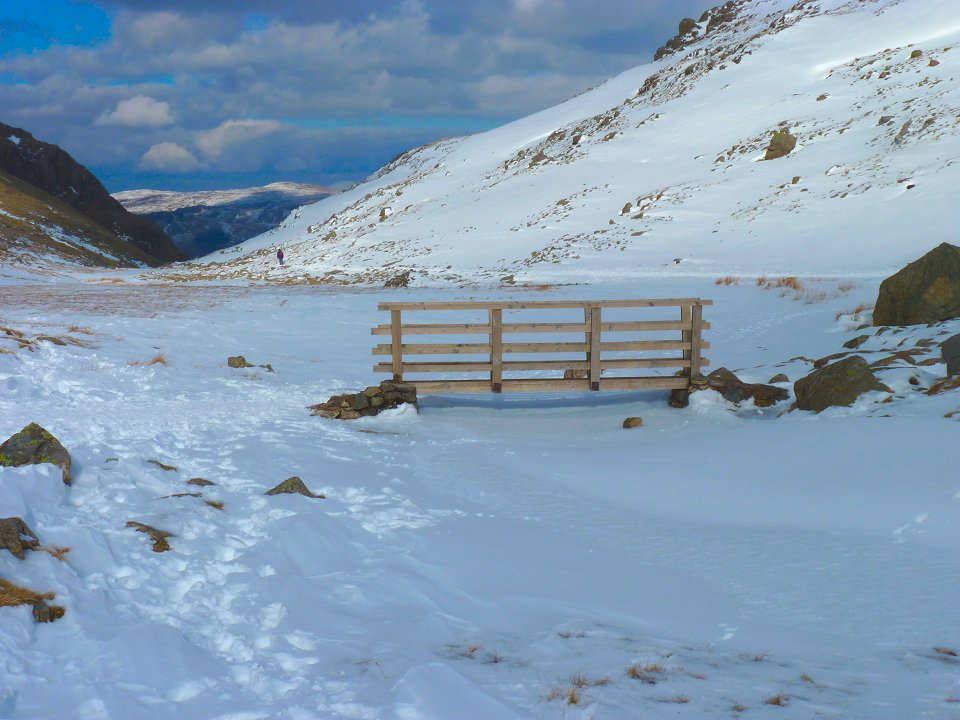 There's the bridge but where is the stream?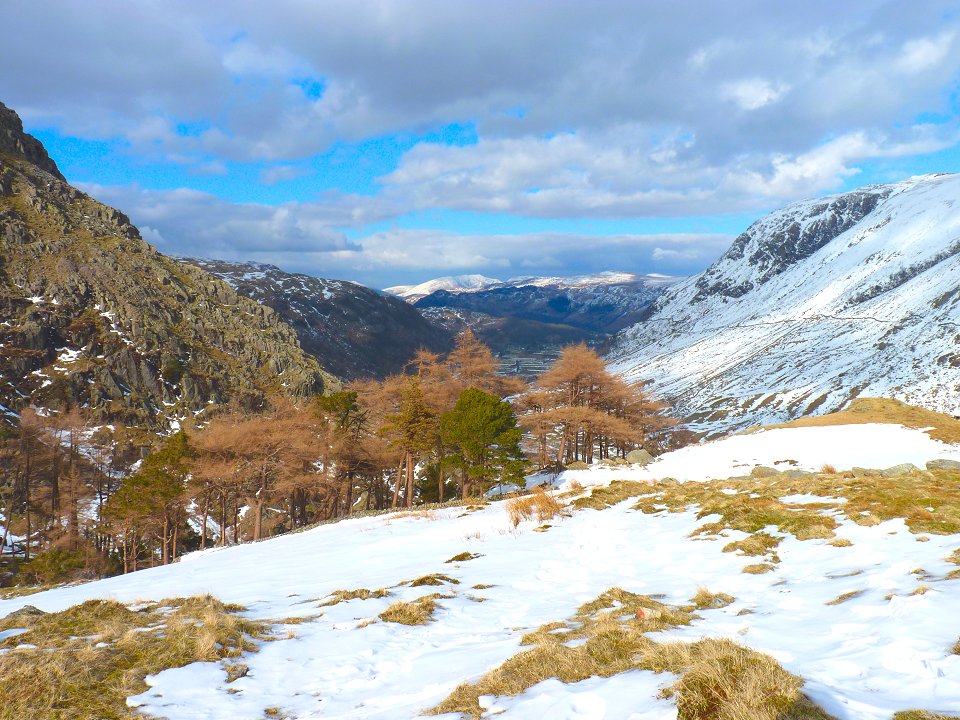 One of my favourite views. Borrowdale and Skiddaw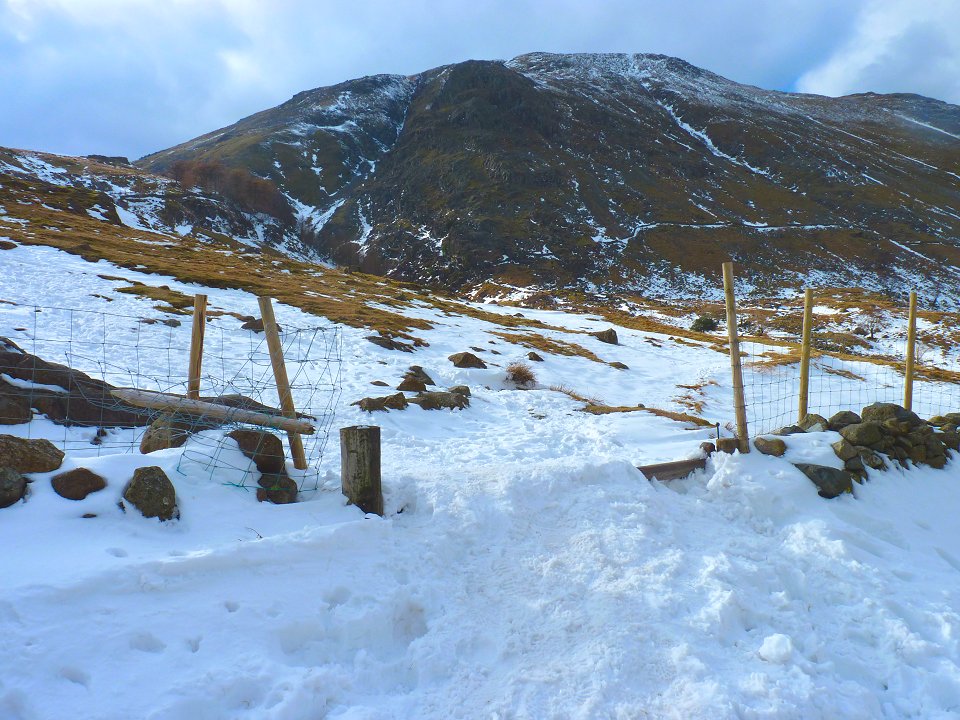 No need to open the gate at Stockley bridge.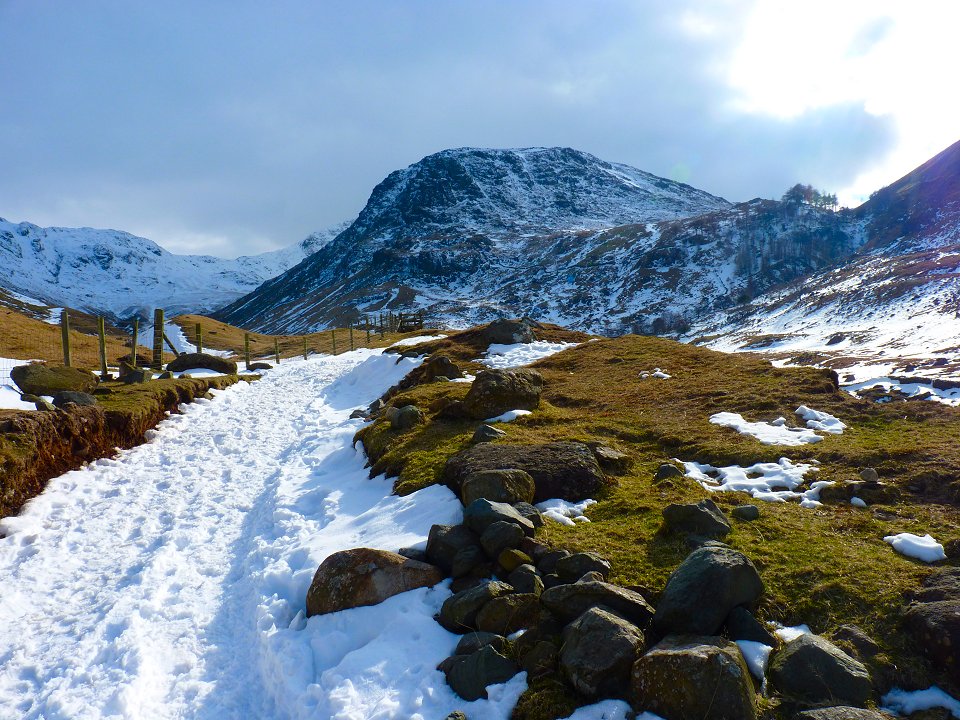 A last look back to Seathwaite fell
Last walk -St.Sunday Crag Next walk - Dovedale
Other time I have been here -