WWW.KARLSWALKS.CO.UK
PICTURES AND TRIP REPORTS FROM MY WALKS IN THE ENGLISH LAKE DISTRICT
---
Dovedale, Priest's Hole cave, Dove Crag and Hartsop-above-How
7th April 2013
Route. Cow Bridge - Dovedale - Dovedale Beck - Priest's Hole cave - Dove Crag - Hartsop-above How - Cow Bridge
( About 8 miles 3500 ft ascent)
Another lovely day for my walk up the superb Dovedale valley and a visit to the cave high on Dove Crag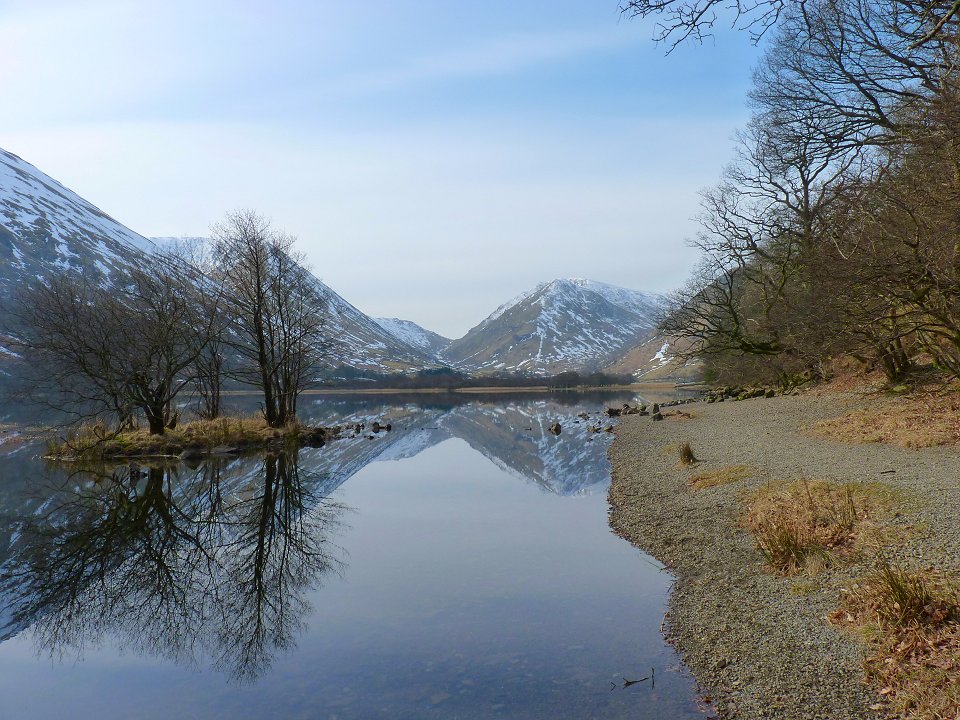 The path along side Brothers water makes for a lovely start to the walk.
Brock Crag beyond Brothers Water.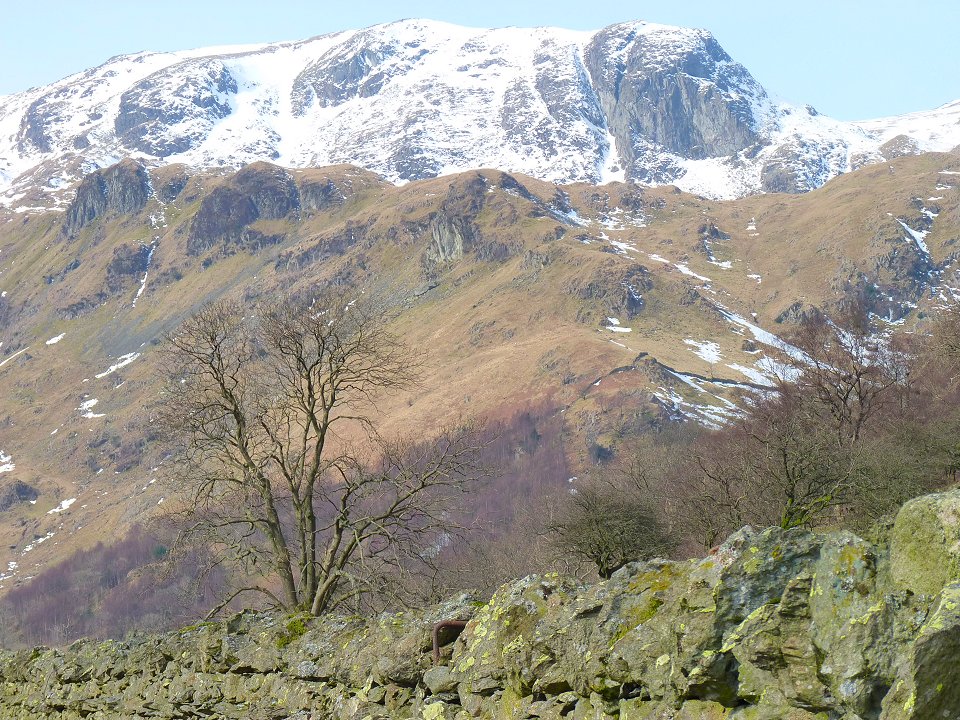 Looking up to the imposing Dove Crag.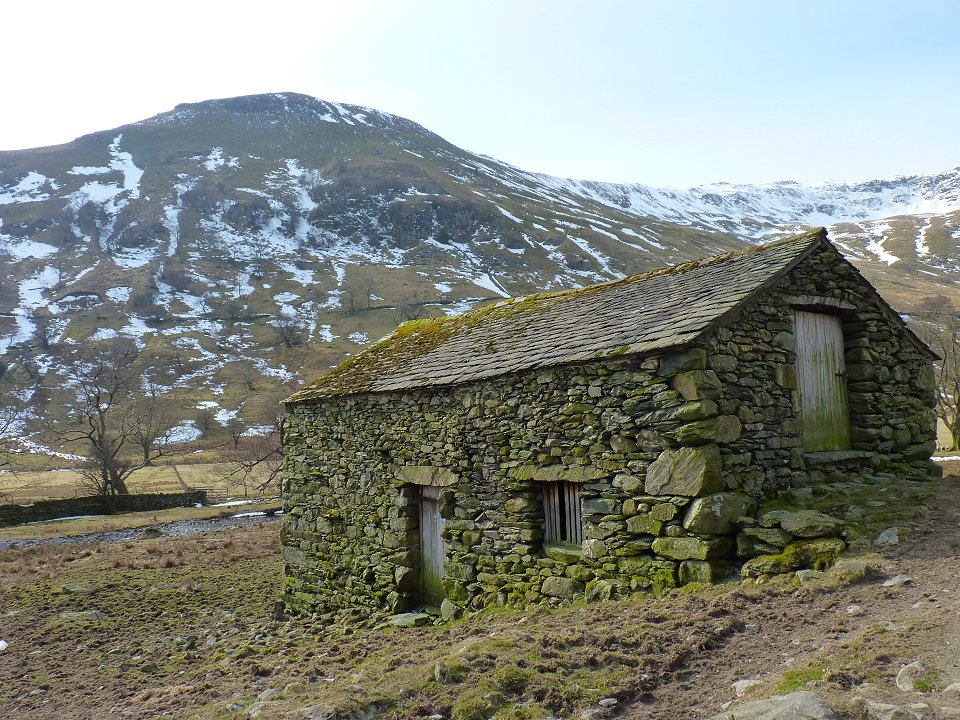 Old Barn beside the path.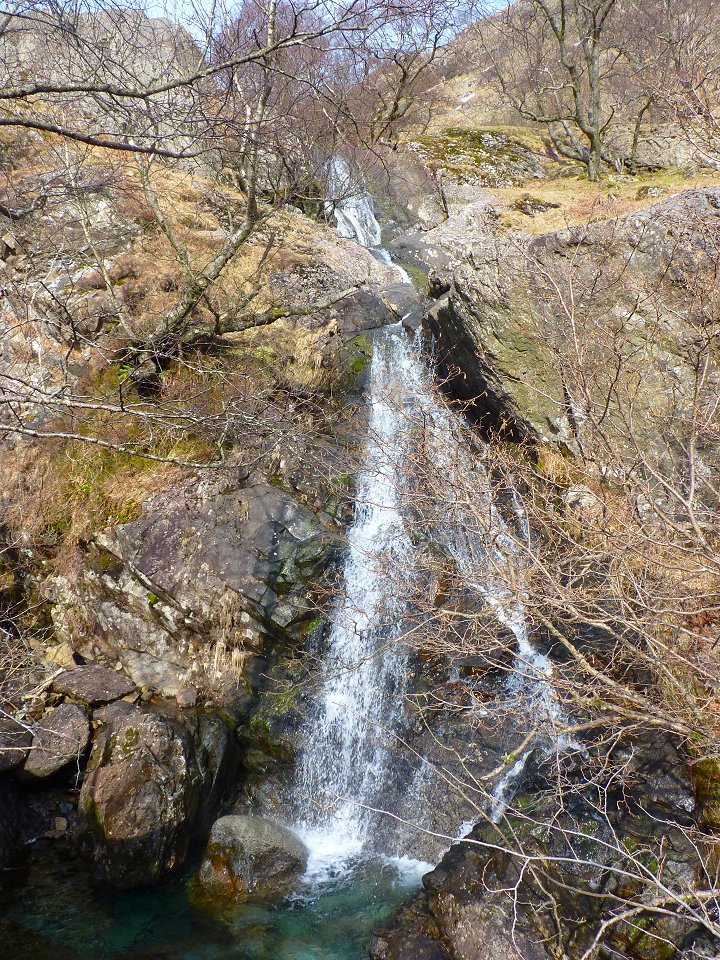 There are two paths you can take along Dovedale, I took the lower which passes the waterfalls.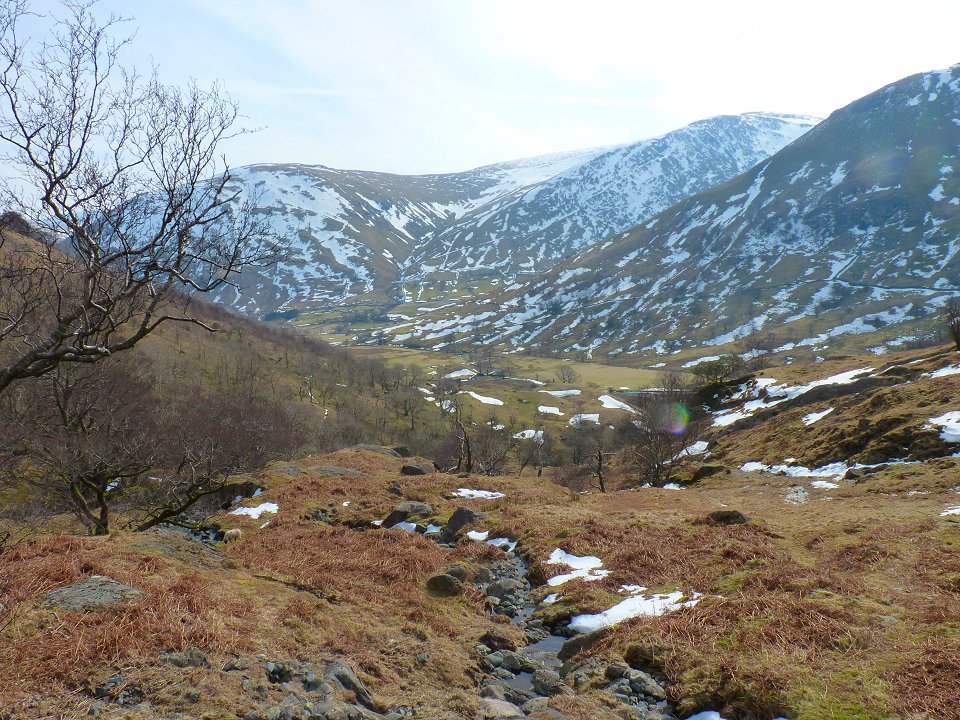 The view from just above the waterfalls near to where the paths meet.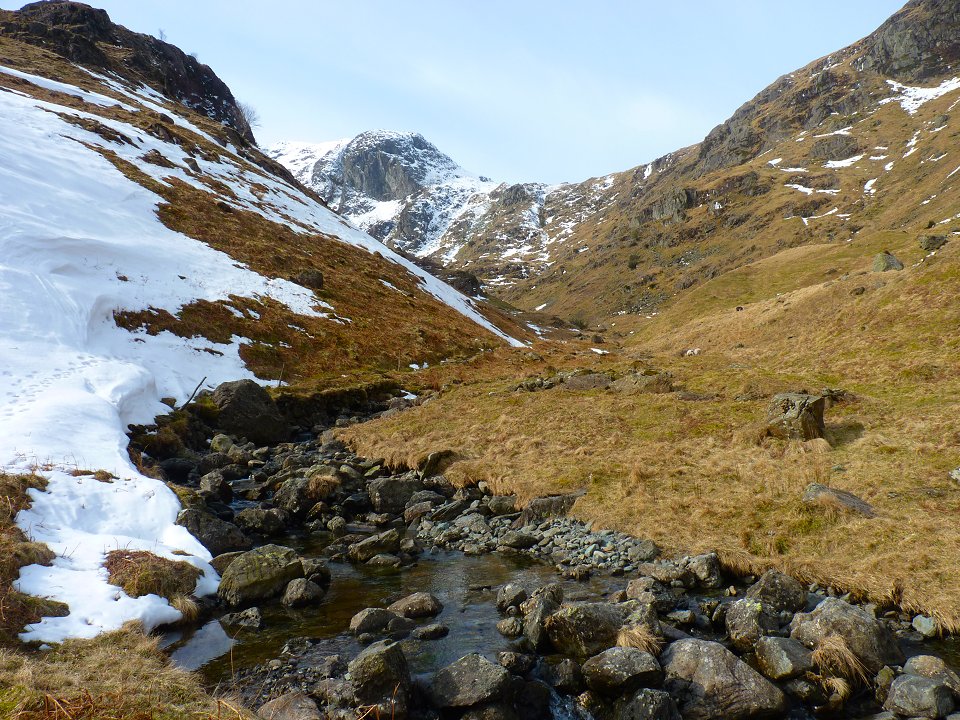 Dove Crag draws the eye all the way up the valley..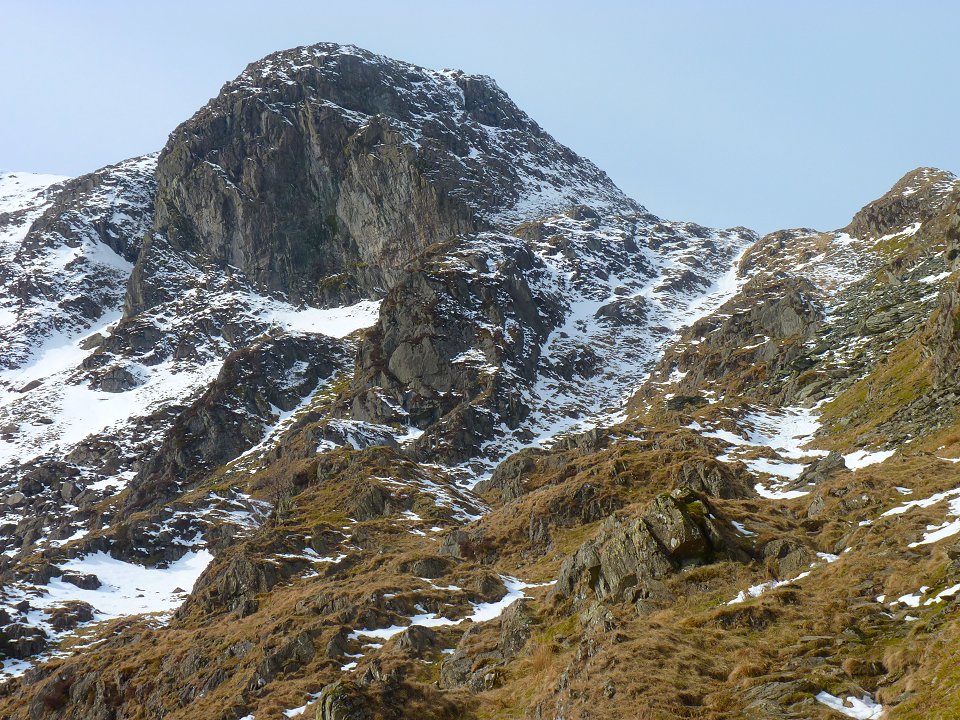 Zooming in a bit.
It was spikes on for the climb up this tricky gully.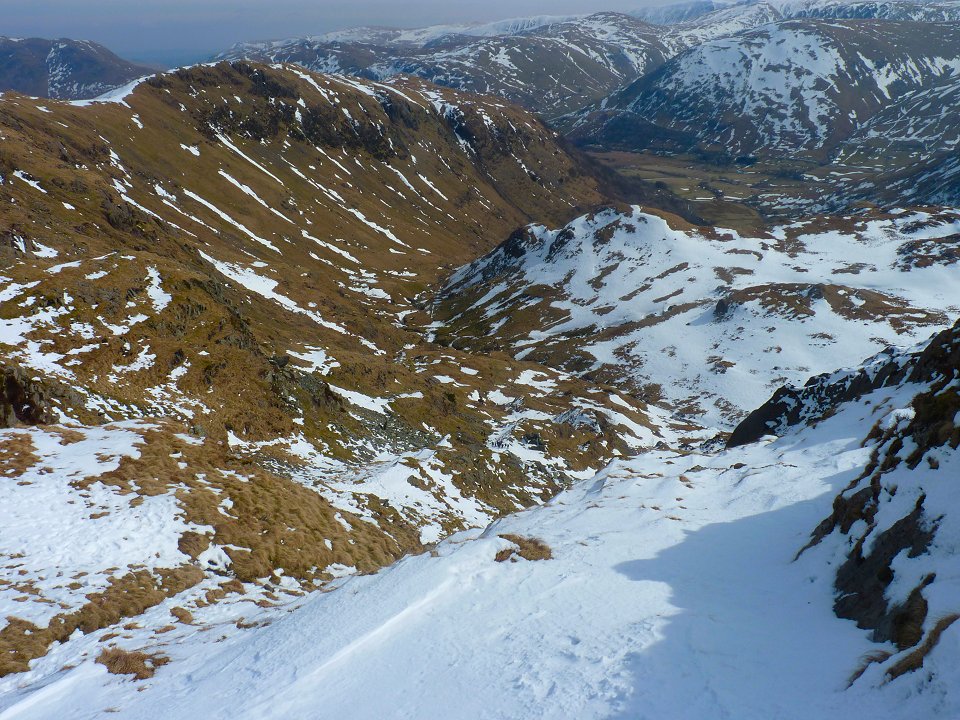 The view back down Dovedale..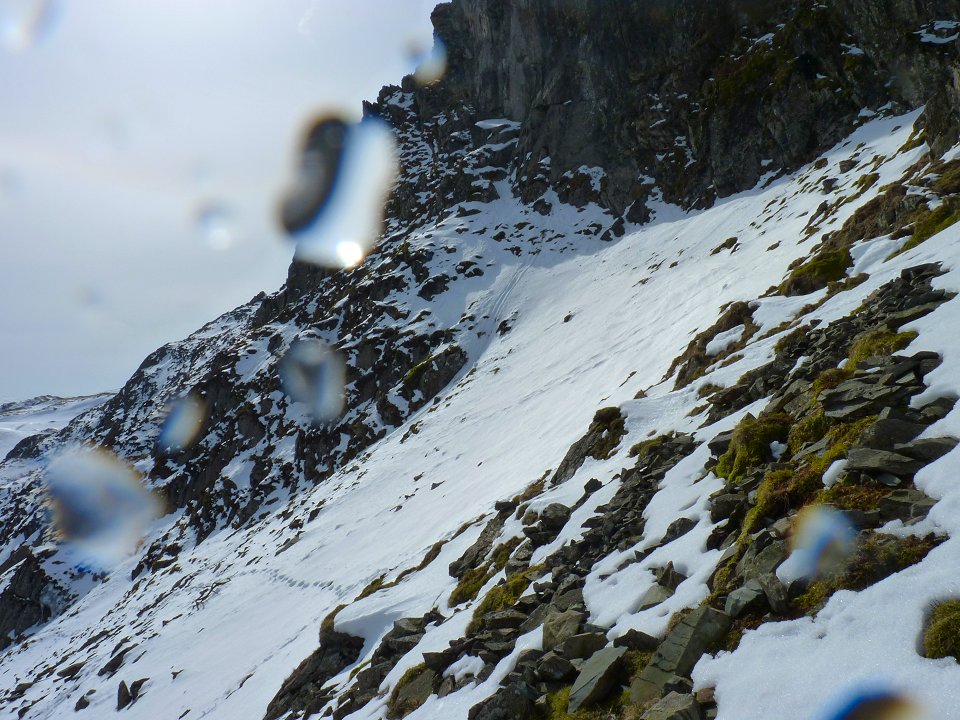 I wasn't exactly sure where the cave was so I did a bit of exploring around the crag and this is where I learnt that Micro spikes are not crampons as I slipped from near the bottom of the cliffs ( you can just make out the "tramlines" made by my arms ) down to where my footprints are coming back across the snow to the safety of the rocks. Luckily I avoided any drops and apart from a small cut on my wrist I lived to tell the tale.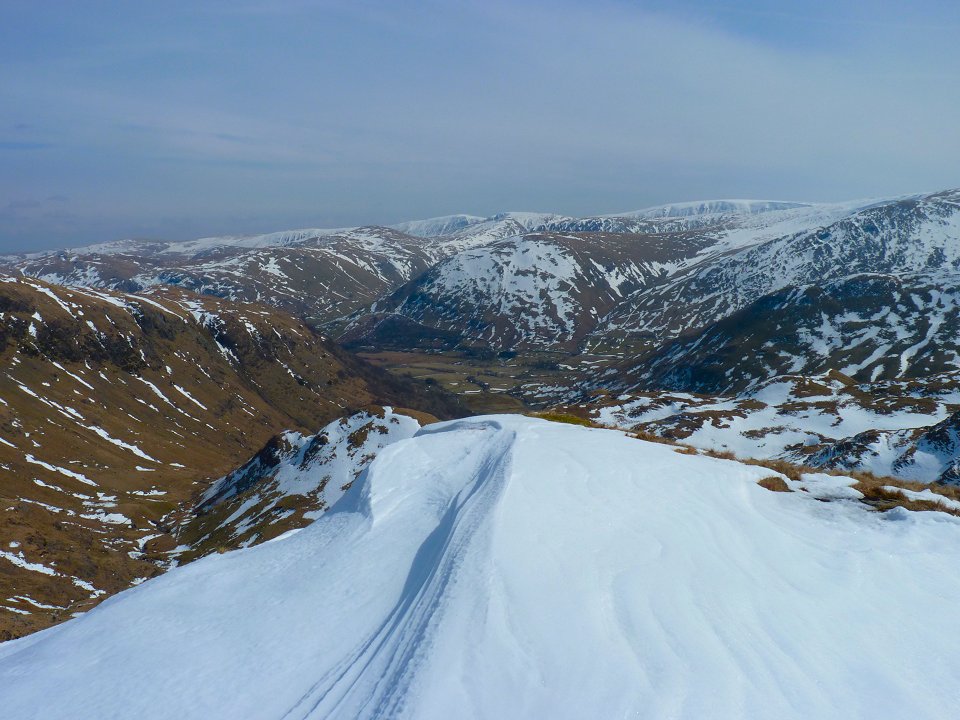 After I got my breath back I saw some people coming down from the cave so I could see the path and up I went This is the view from a bit higher near to the start of the climb to the cave.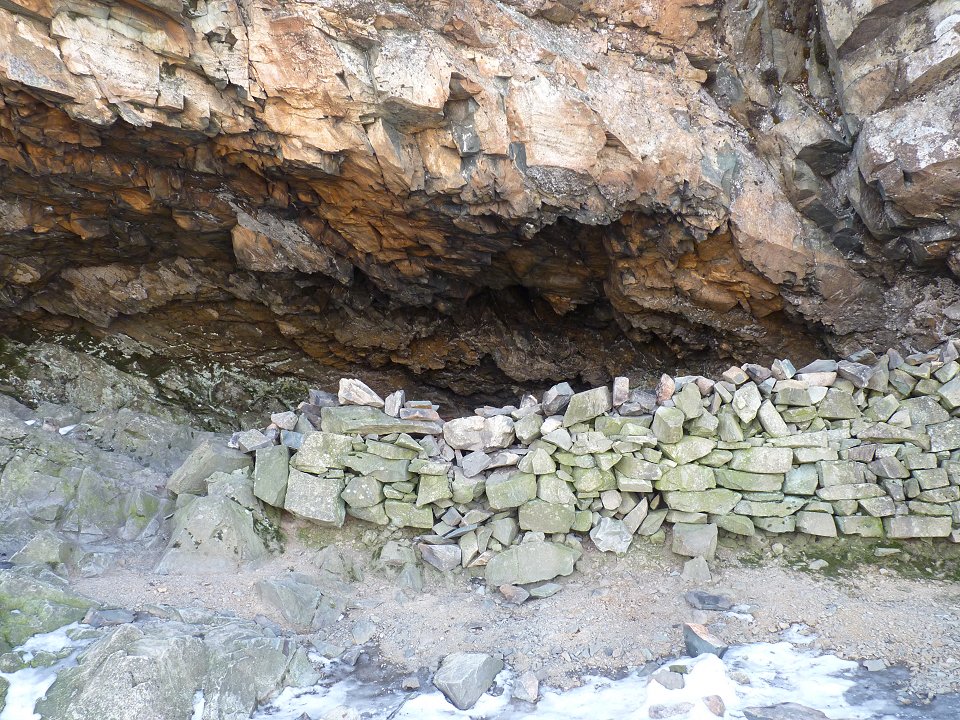 After a cautious climb keeping well away from the edge I reached the cave

The view out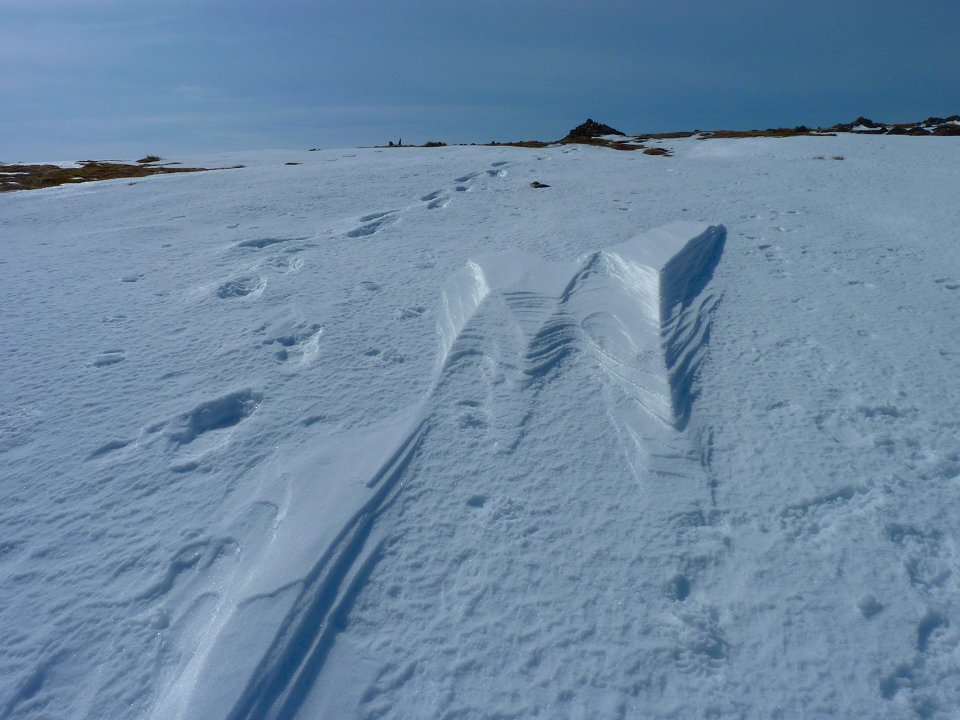 After an equally cautious descent I climbed up to the ridge where the people count increased dramatically as this is part of the Fairfield horseshoe.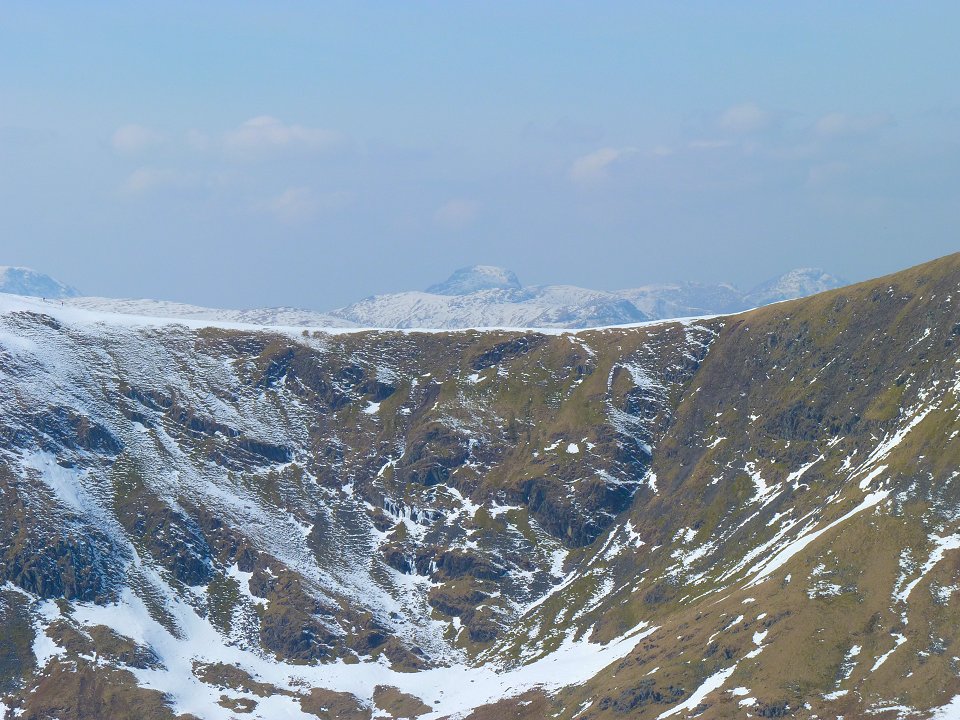 The air was abit hazy for long range views.
The far Eastern fells are well seen though from the cairn on the edge of Dove Crag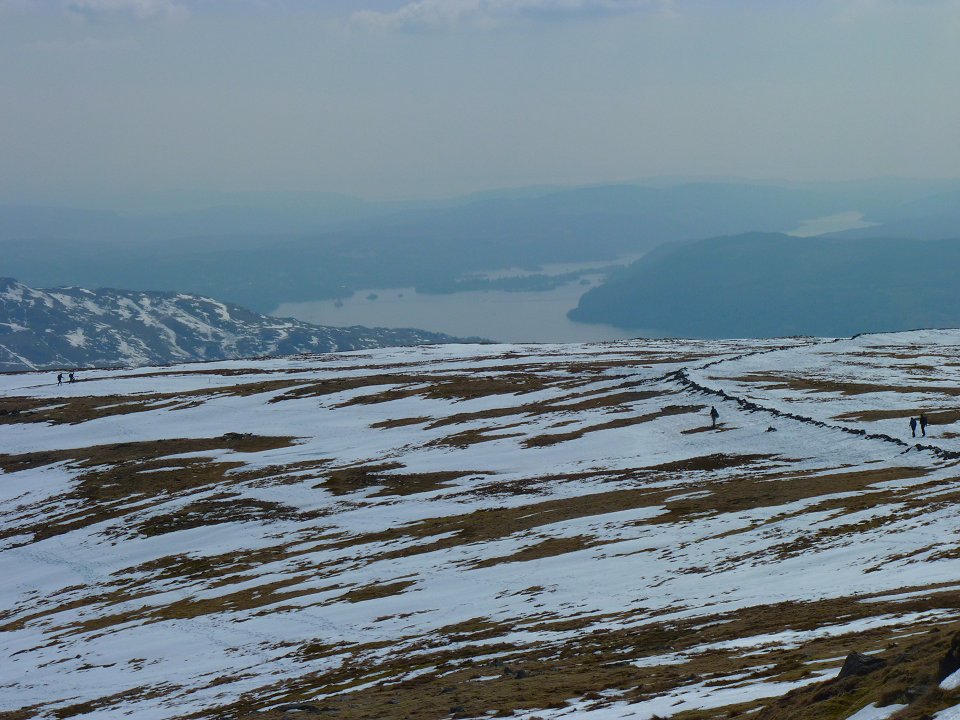 Windermere from the actual summit of Dove Crag.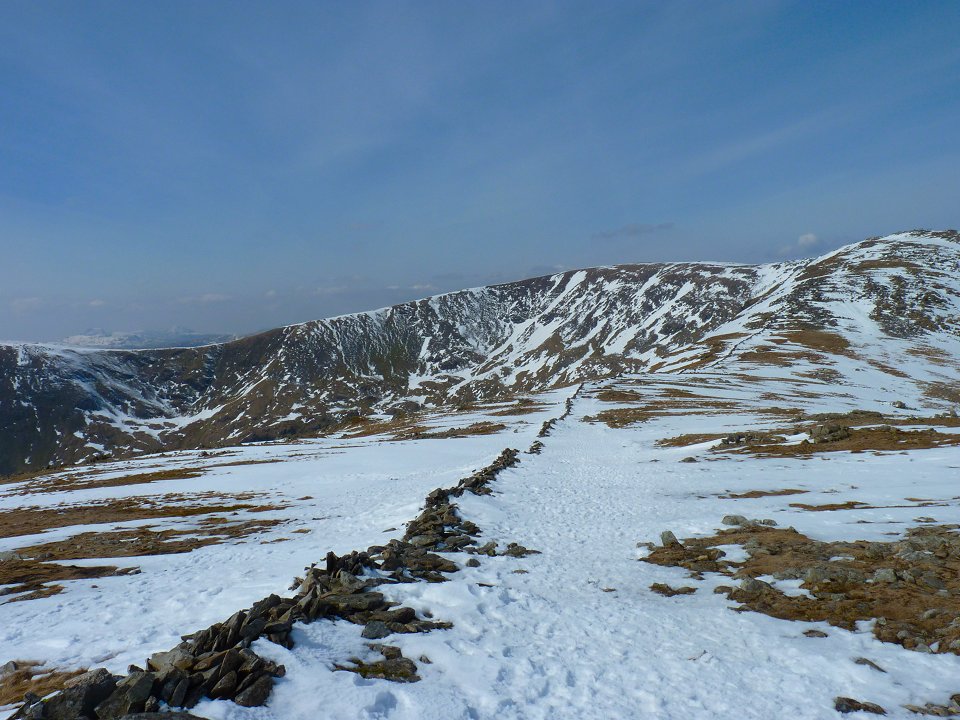 Looking back along the ridge to Hart Crag leading on to Fairfield.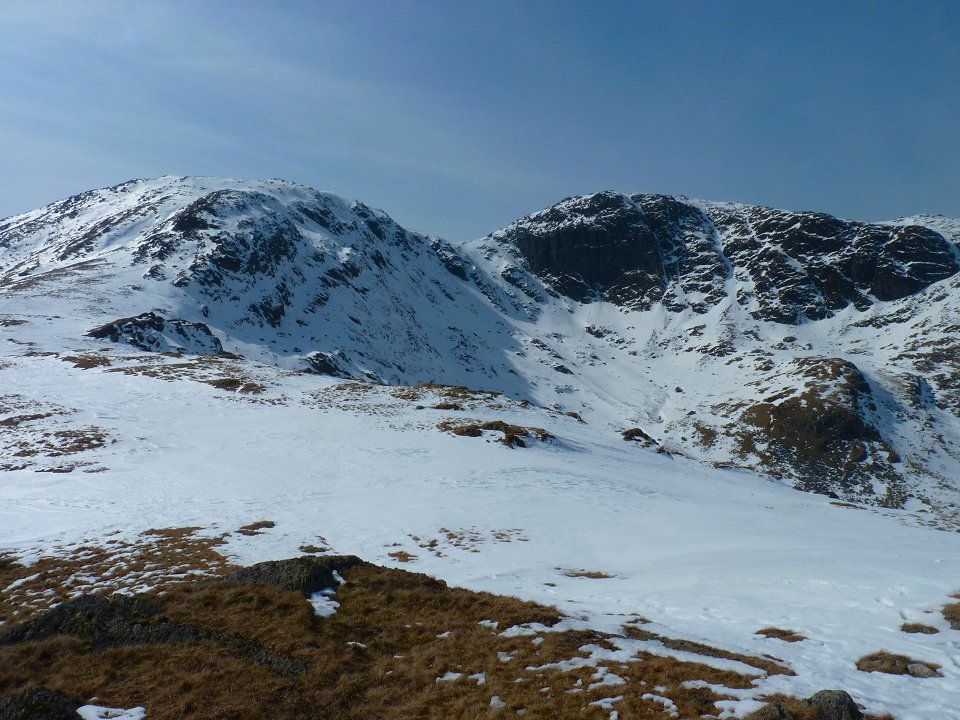 I cut across the top of Houndshope Cove and made for Hartsop-above-How. This is looking back at hart Crag and Link Cove below Fairfield.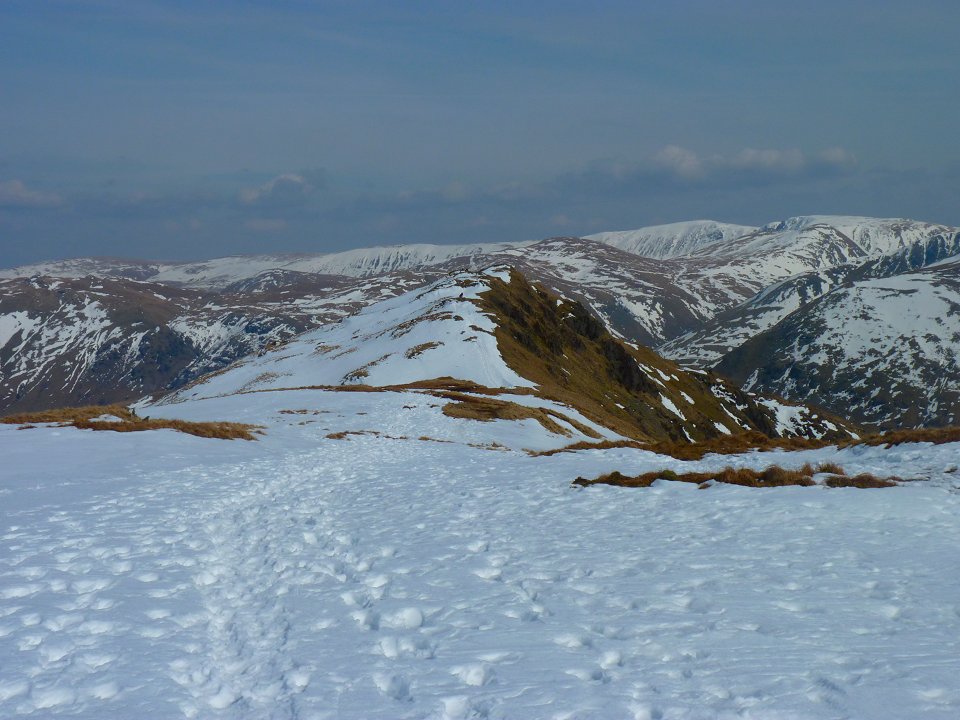 Following the crowds to Hartsop above-How.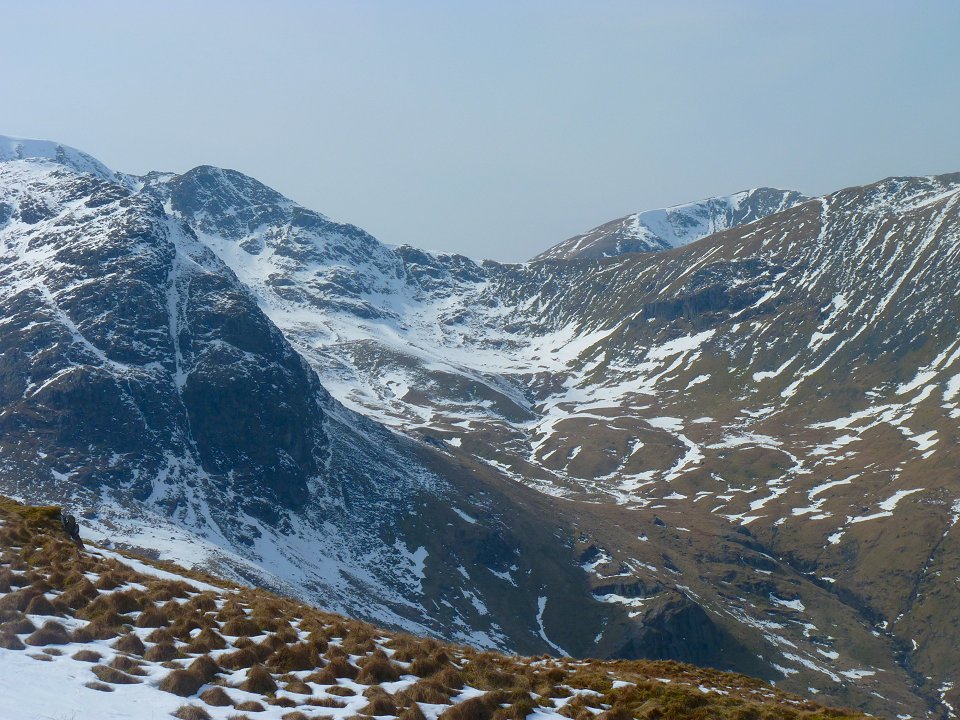 Dollywagon Pike appears above Deepdale Hause.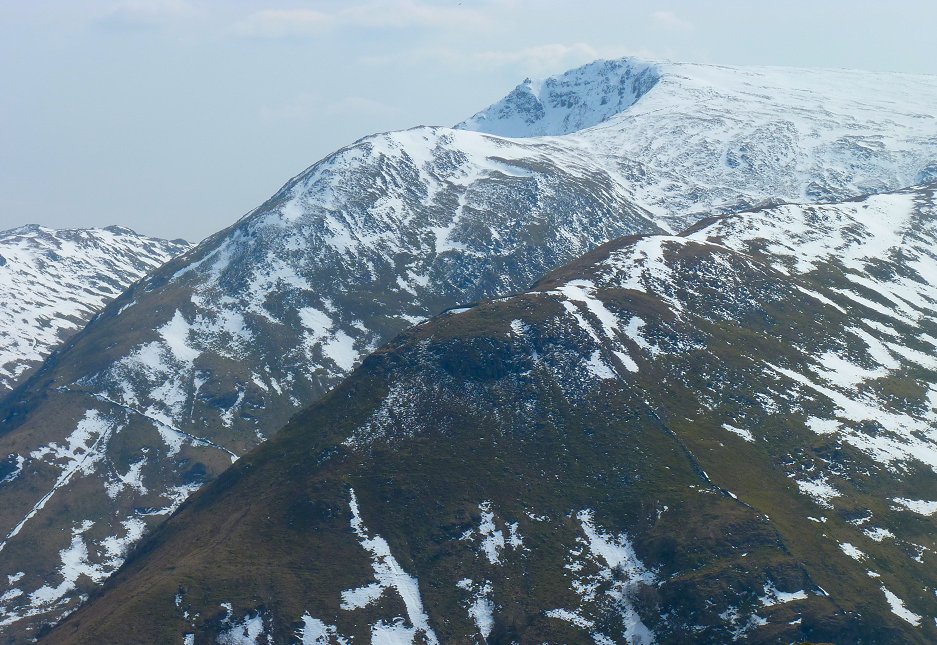 Looking Across to High Hartsop Dodd, Middle Dodd and Red Screes.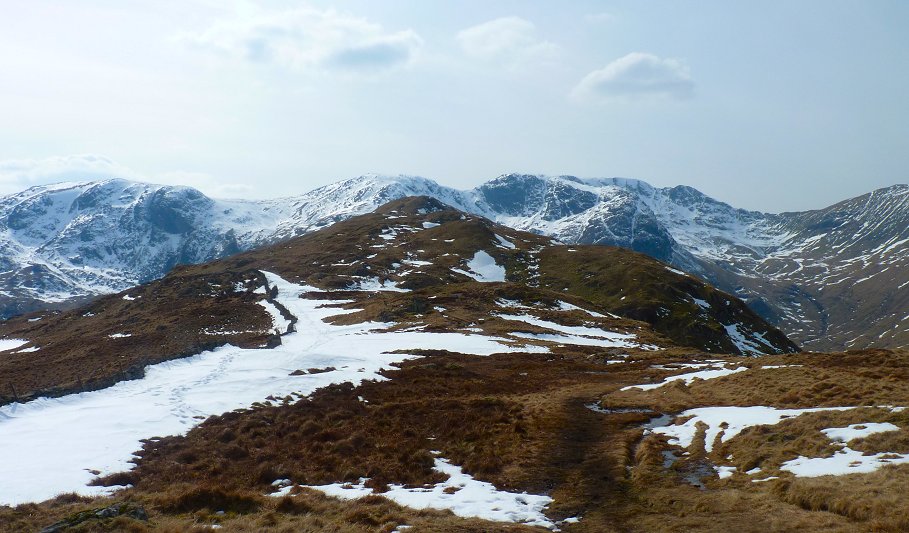 The fine view back along the ridge.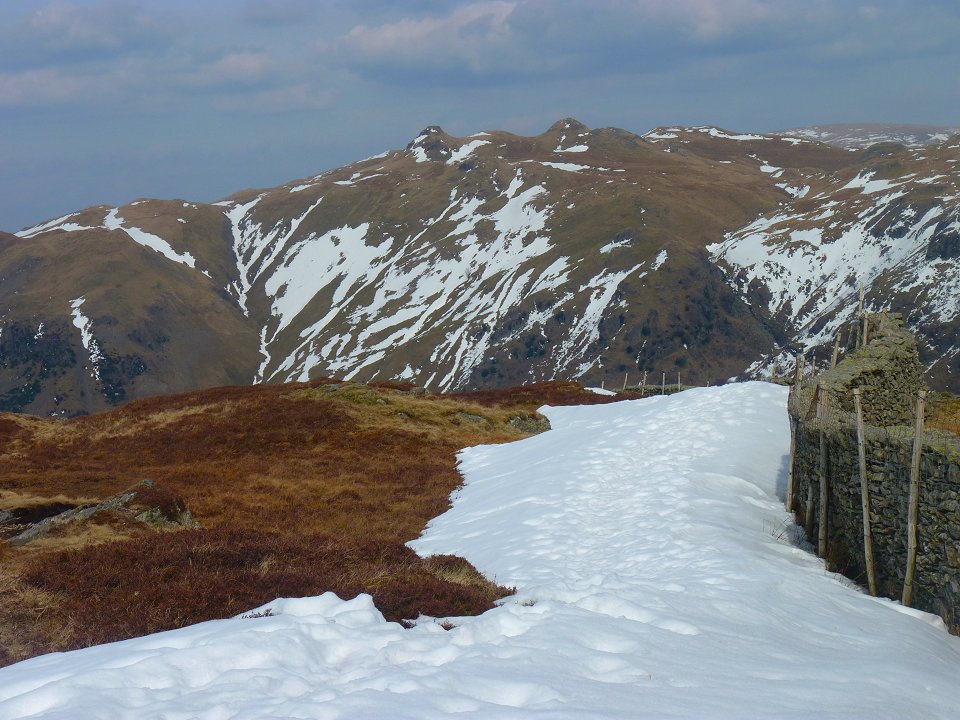 Angletarn Pikes across the valley.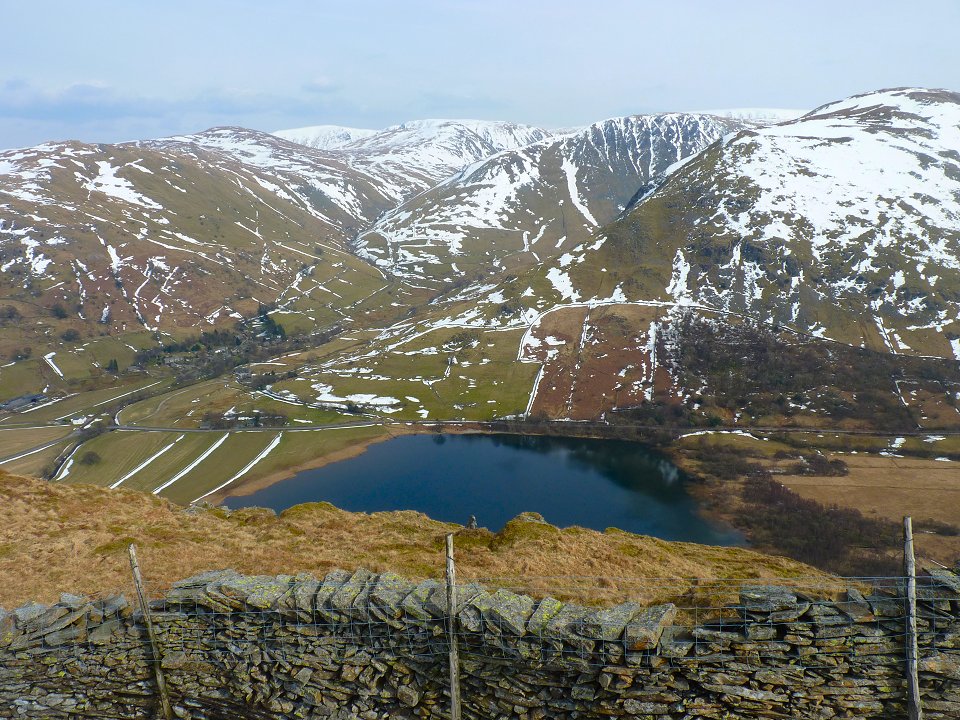 Brotherswater appears again on the descent.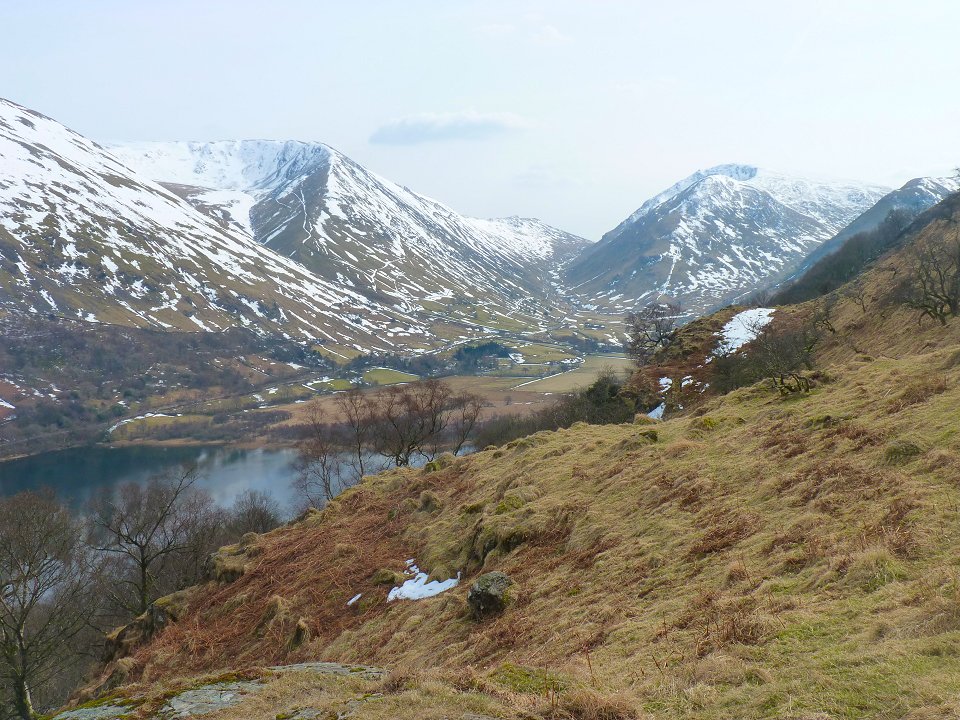 A last look up to the head of the valley from the steep direct path to Cow Bridge
Another visit to the cave-this time in summer
Last walk -Fleetwith Pike, Grey Knotts and Brandreth Next walk - Langdale to Borrowdale by the high route