WWW.KARLSWALKS.CO.UK
PICTURES AND TRIP REPORTS FROM MY WALKS IN THE ENGLISH LAKE DISTRICT
---
Deepdale, St. Sunday Crag and Gavel Pike
2nd March 2013
Route. Deepdale Bridge - Deepdale - Sleet Cove - Deepdale Hause - St. Sunday Crag - Gavel Pike - Lord's Seat - Deepdale Bridge
( About 7 miles 2500 ft ascent)
Sue, Anne and me had a walk up lovely Deepdale and back round over St.Sunday Crag and the Birkett of Gavel Pike..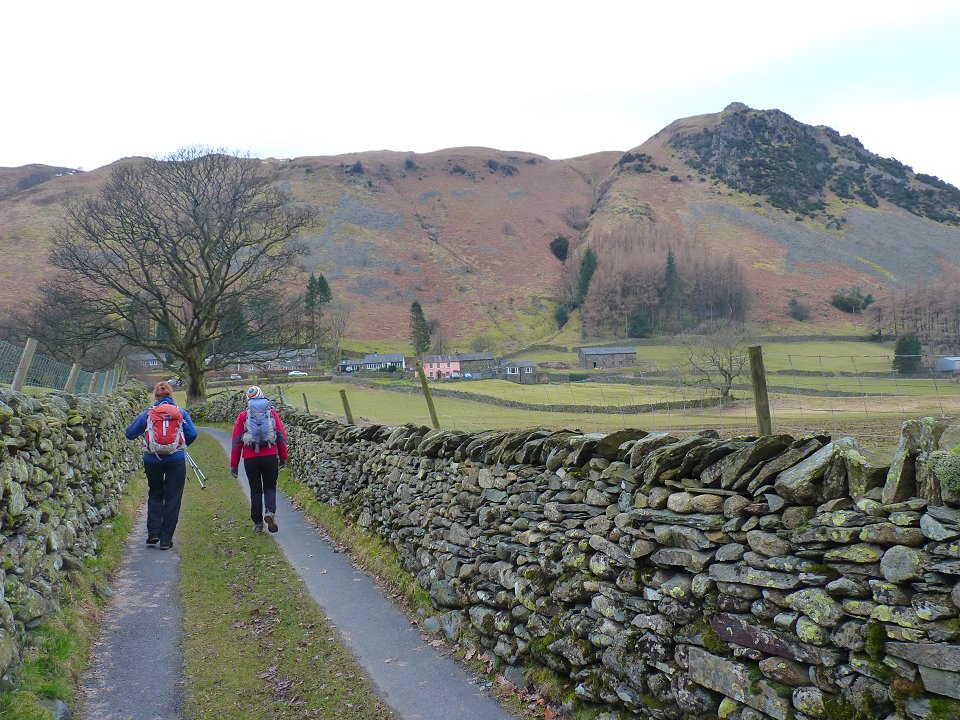 Heading up the lane from Deepdale Bridge.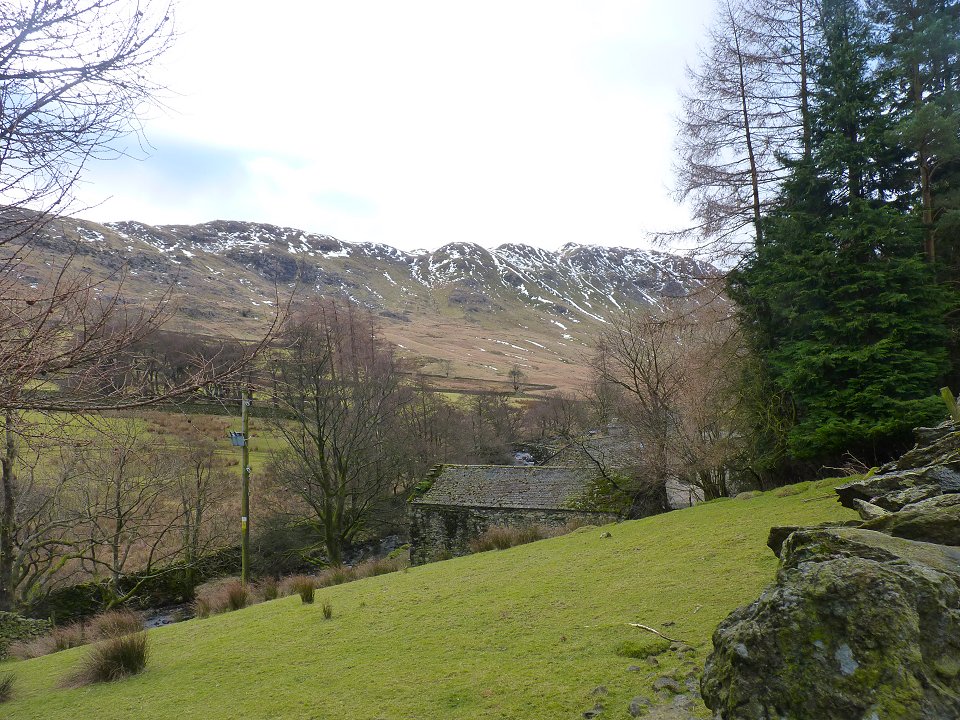 Looking past Wall End to Hartsop Above How.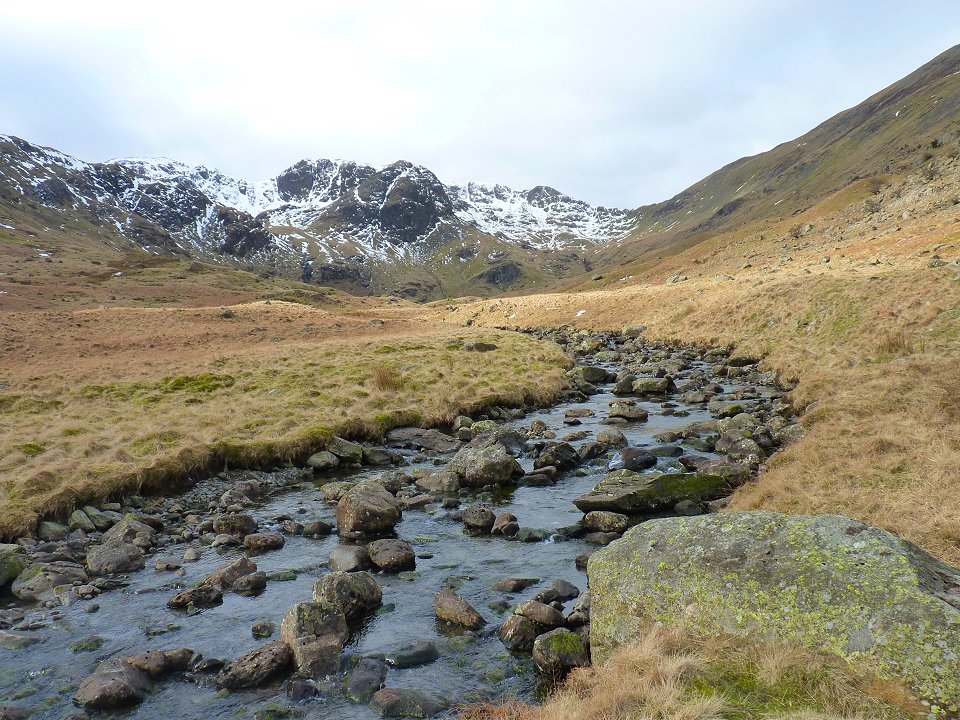 Lovely Deepdale..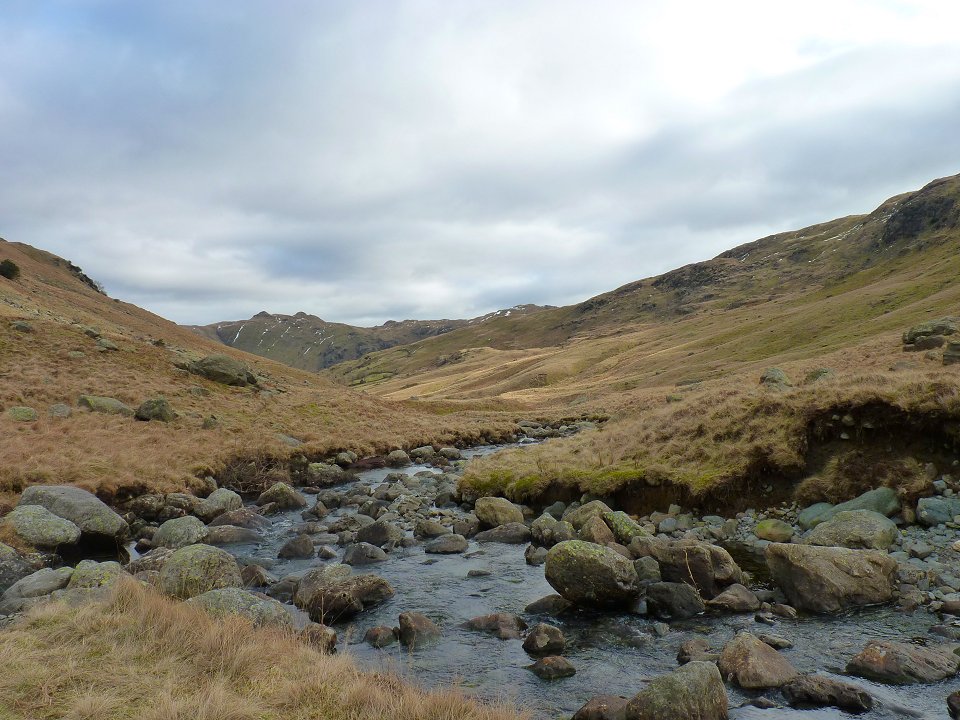 The view back with Angletarn Pikes prominent..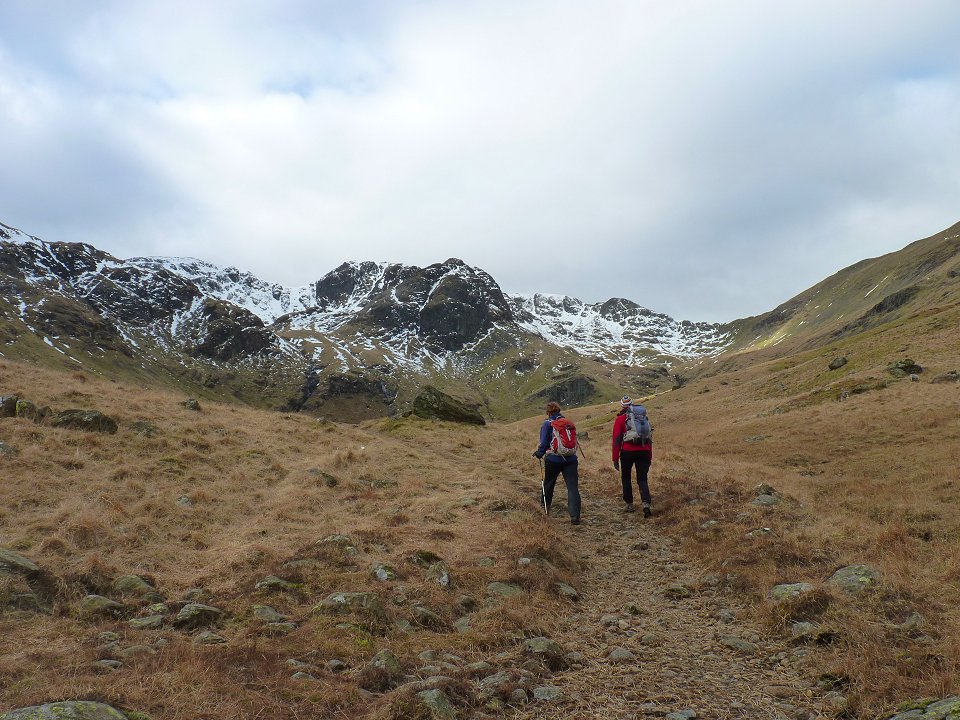 Nearing the end of the valley with Greenhow End dominating the scene.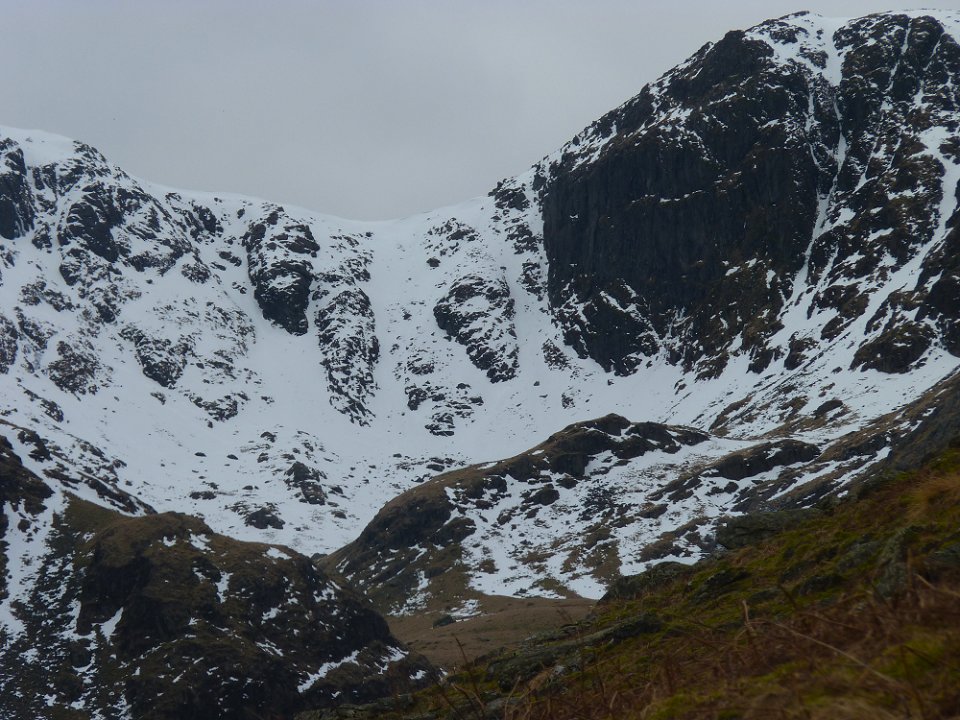 Sue could see the profile of a lamb in the outcrop of rock in the centrer, me and Anne couldn't at the time but I can now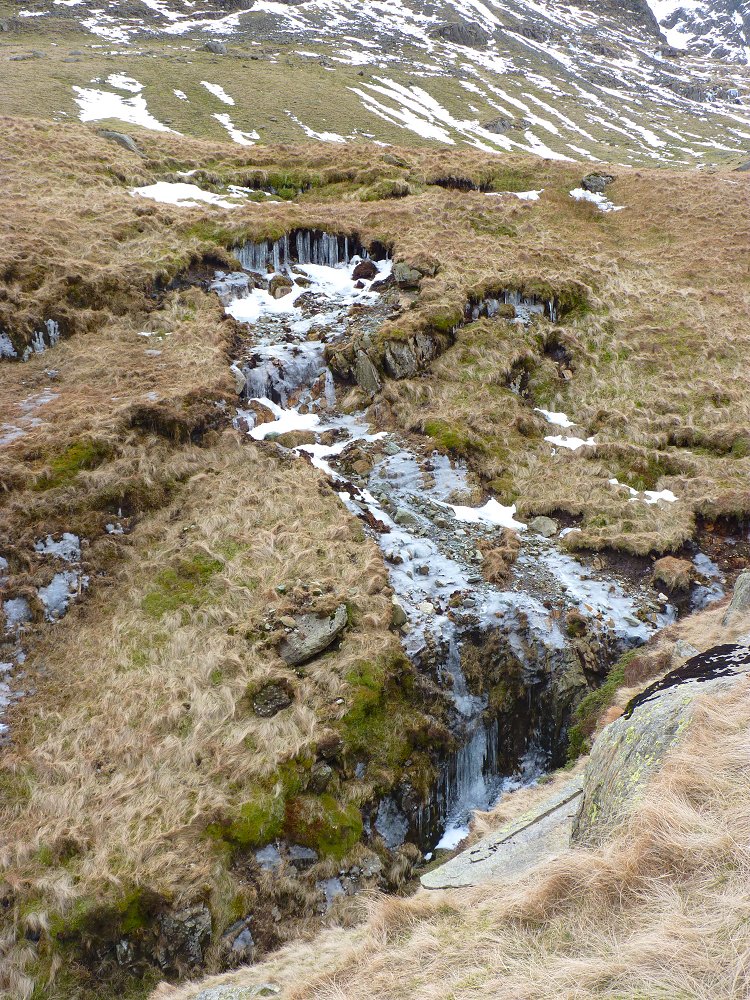 Still plenty of icicles about.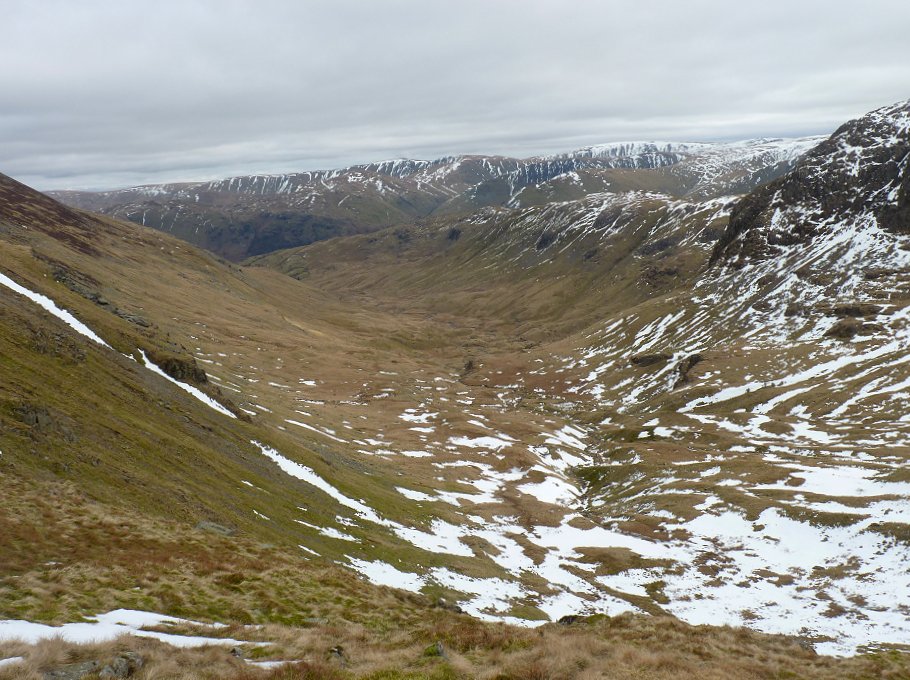 Sleet Cove from the top.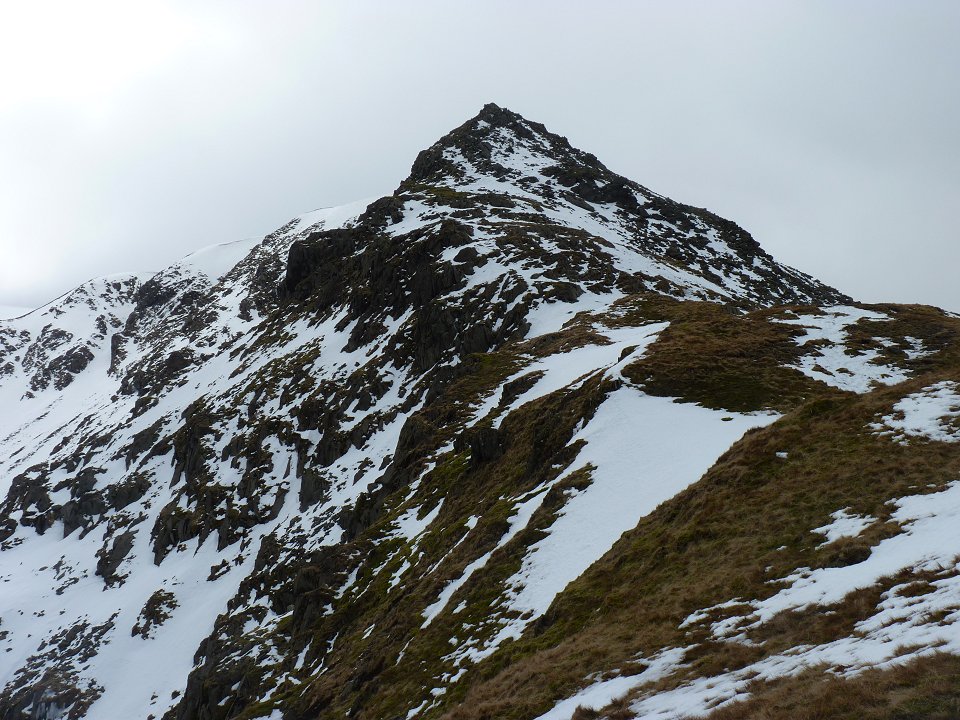 Cofa Pike..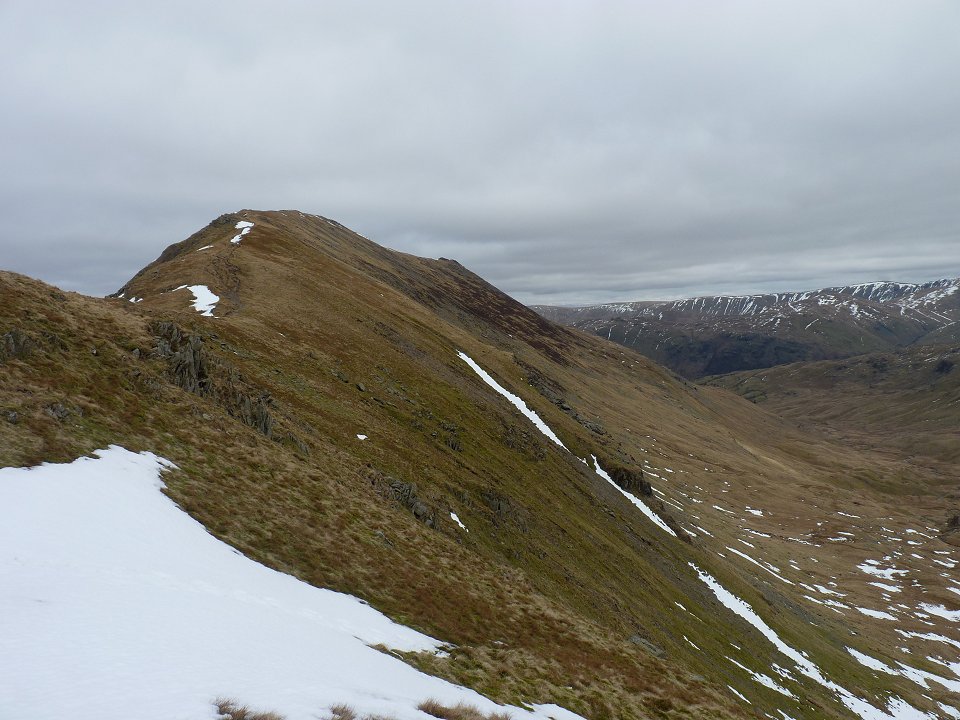 Our next destination, St.Sunday Crag.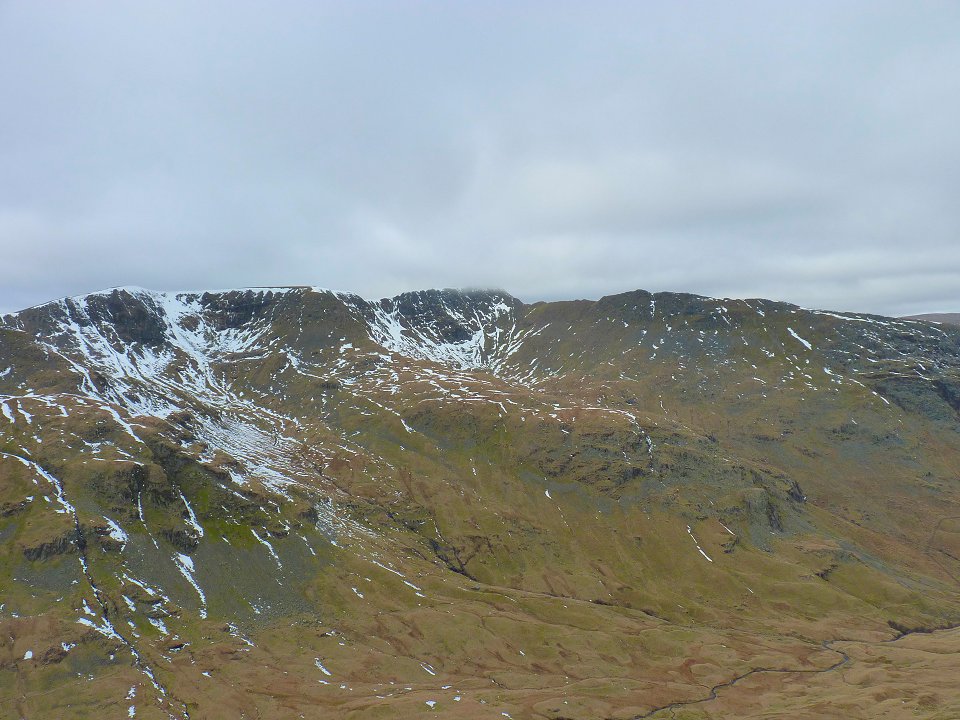 Helvellyn troubled with a little mist.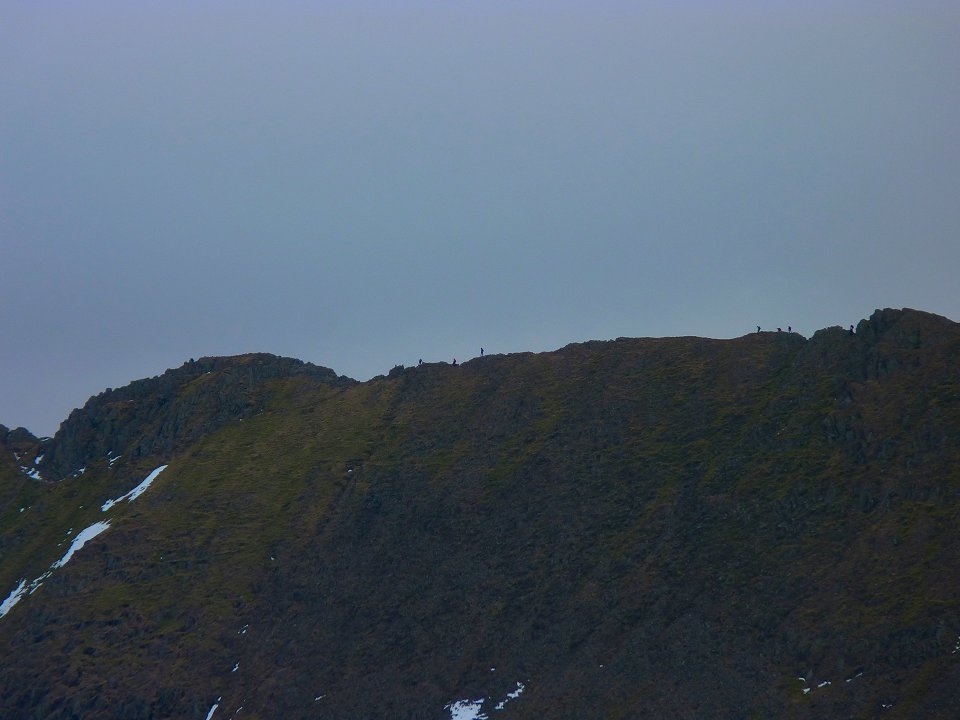 Zooming in on Striding Edge.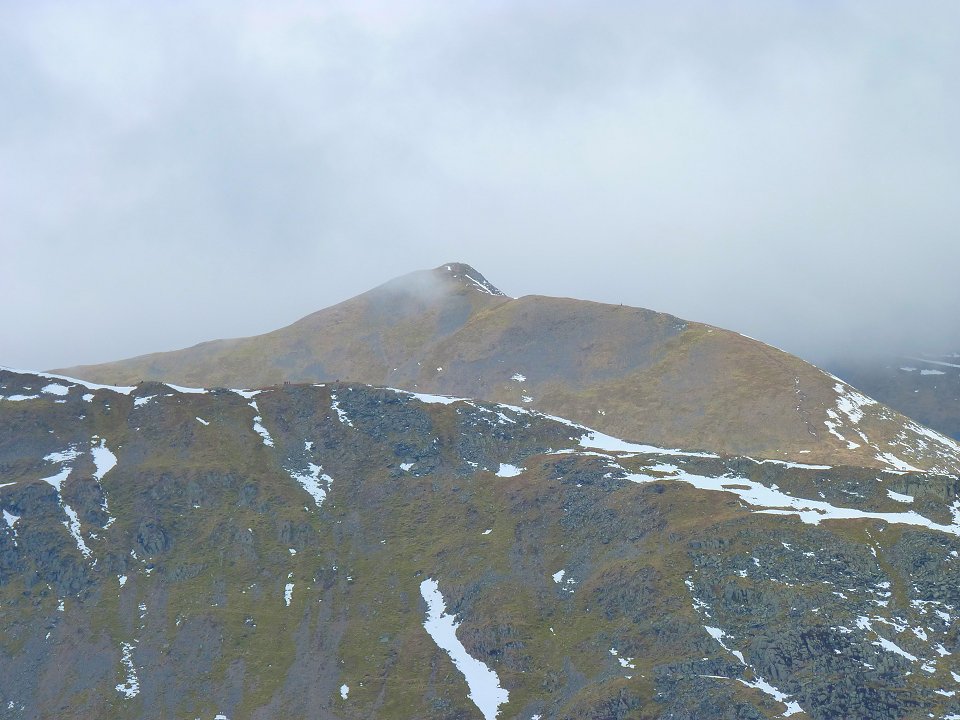 Castycam.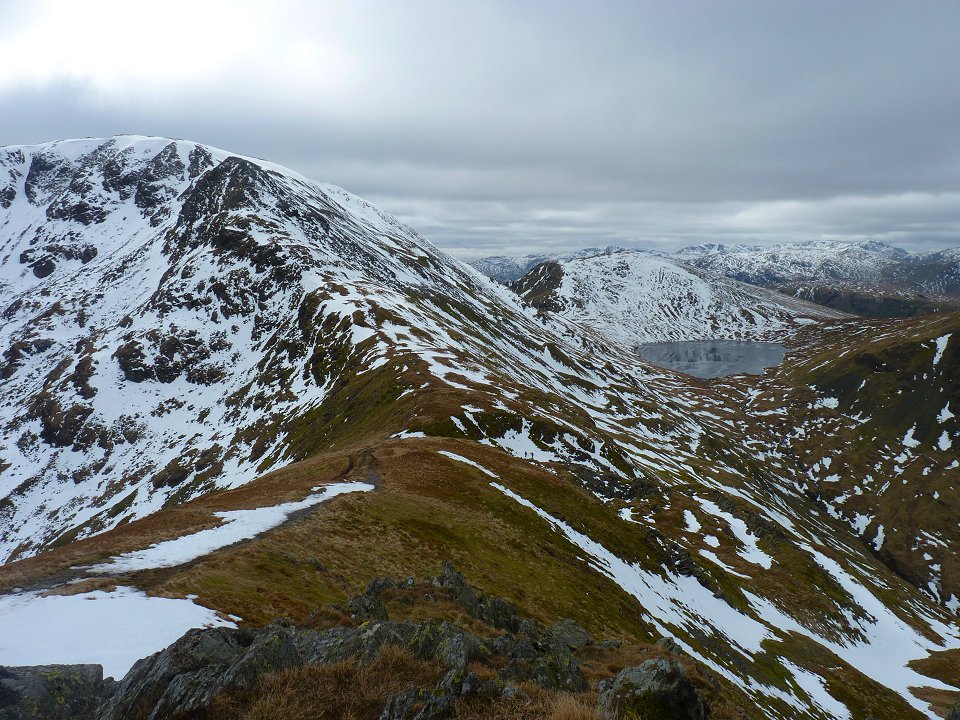 Grisedale Tarn from the climb up to St.Sunday Crag.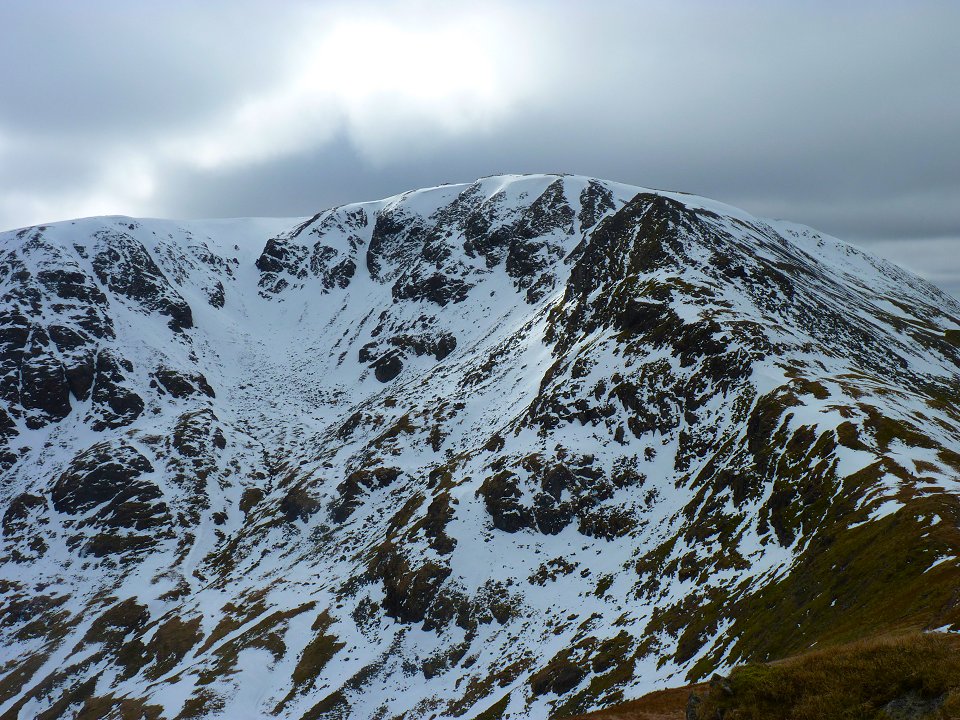 Fairfield...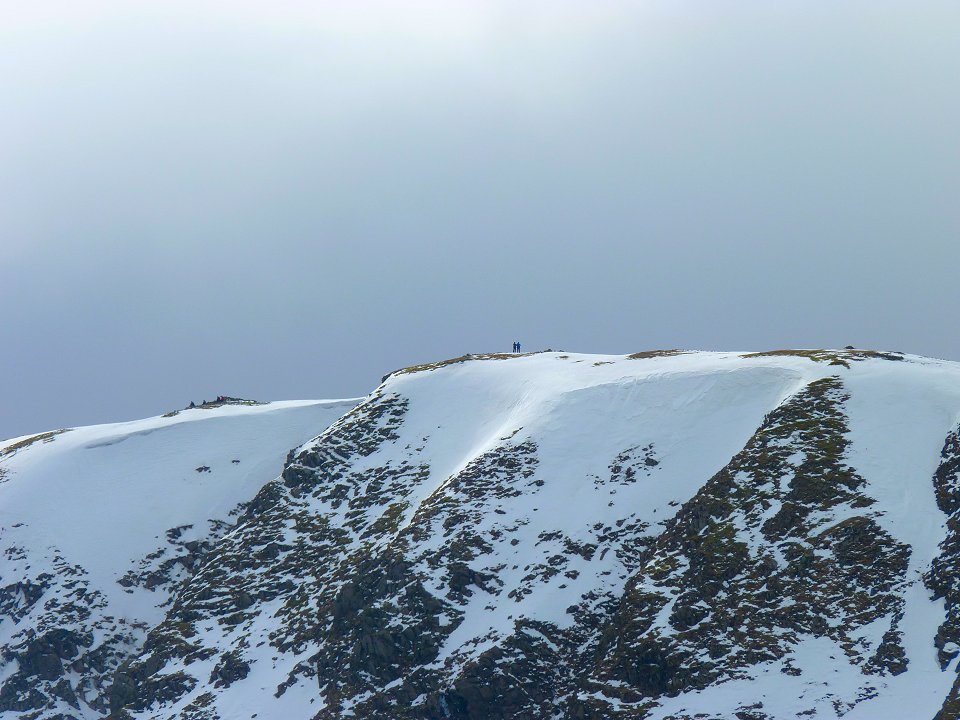 ...and a closer look at the top.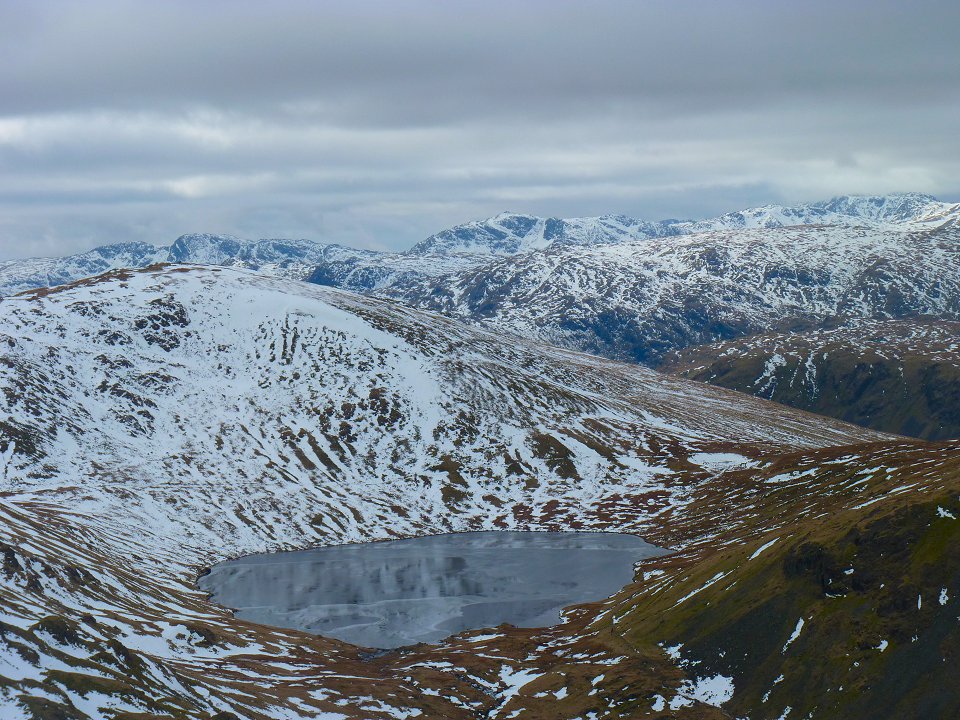 A jumbled scene of snowy fells beyond Grisedale.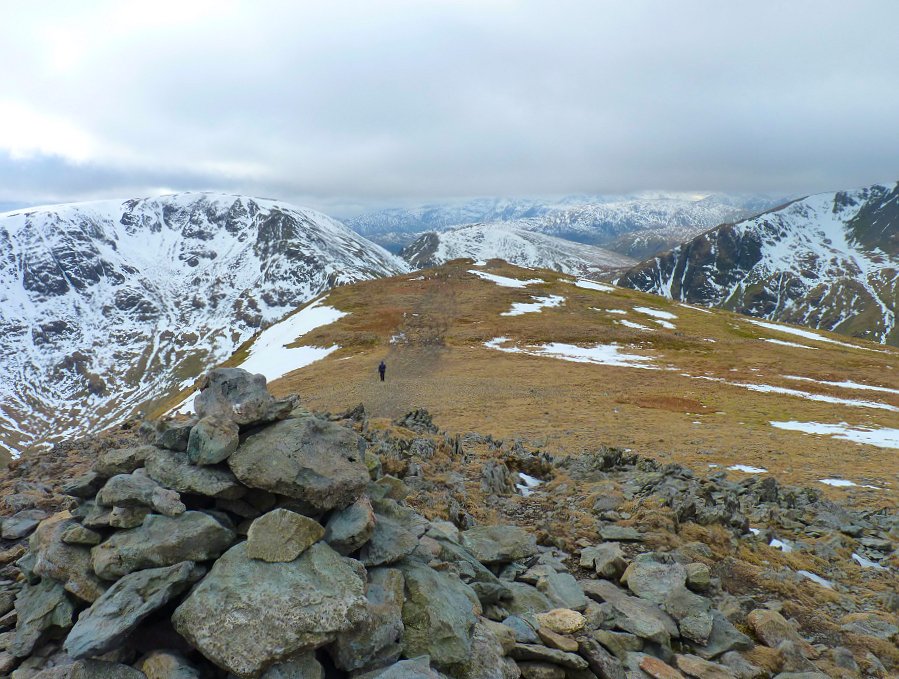 After being quite warm in the sheltered valley it was very cold on St.Sunday Crag.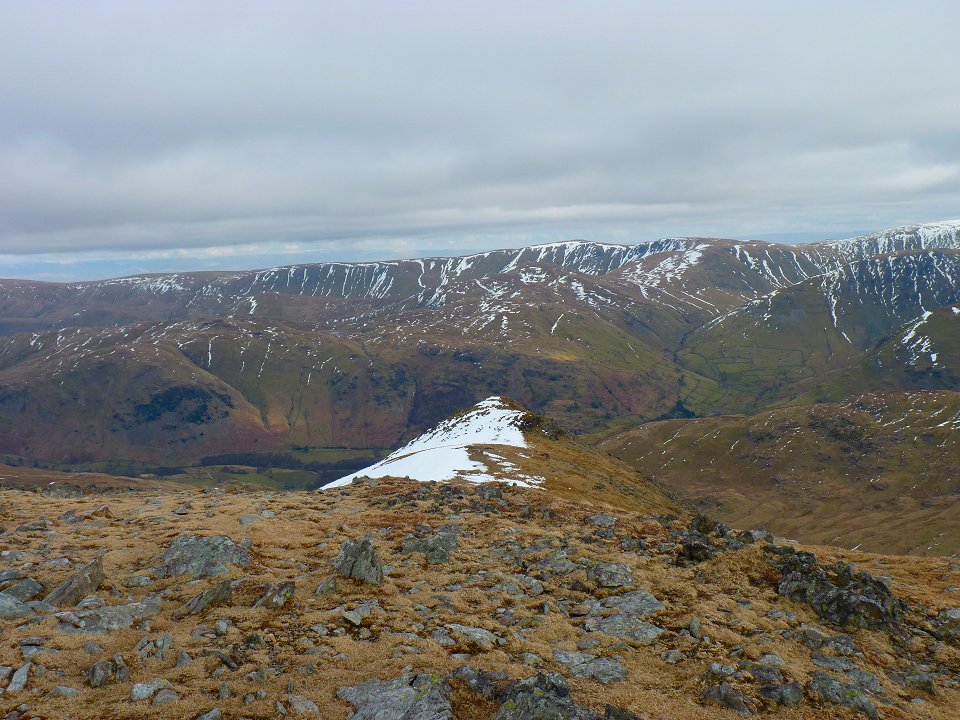 Our next stop the pointed fell, Gavel Pike.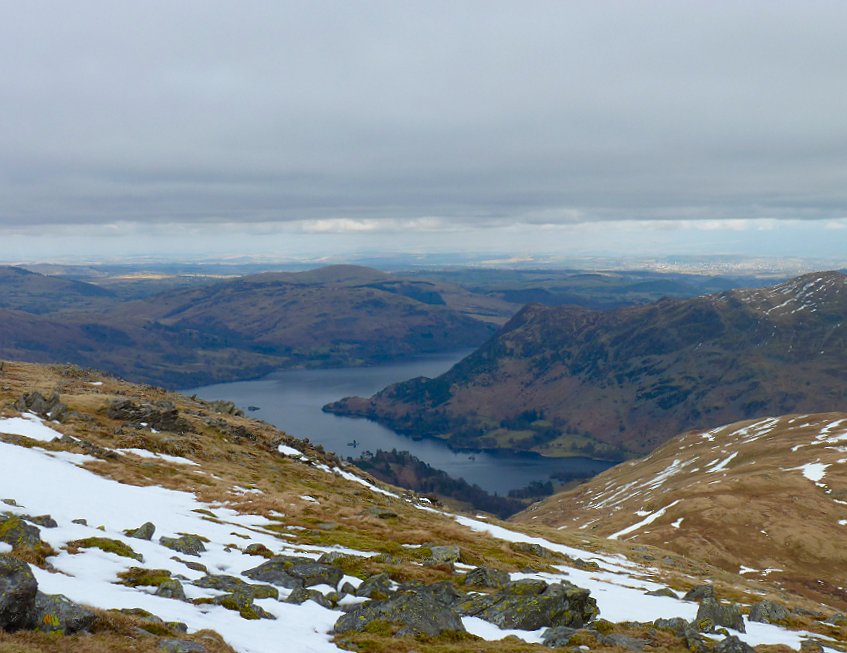 Ullswater with Pennines beyond.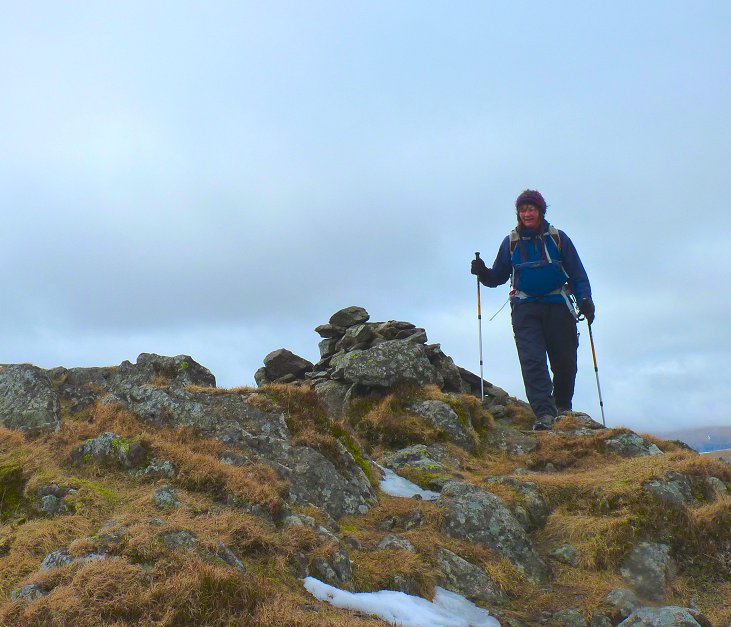 Sue on her 335th..ish Birkett. I'm not sure of the exact number but she told me she had done 62% so that's about right
Gavel Pike is a fine looking mountain from this side.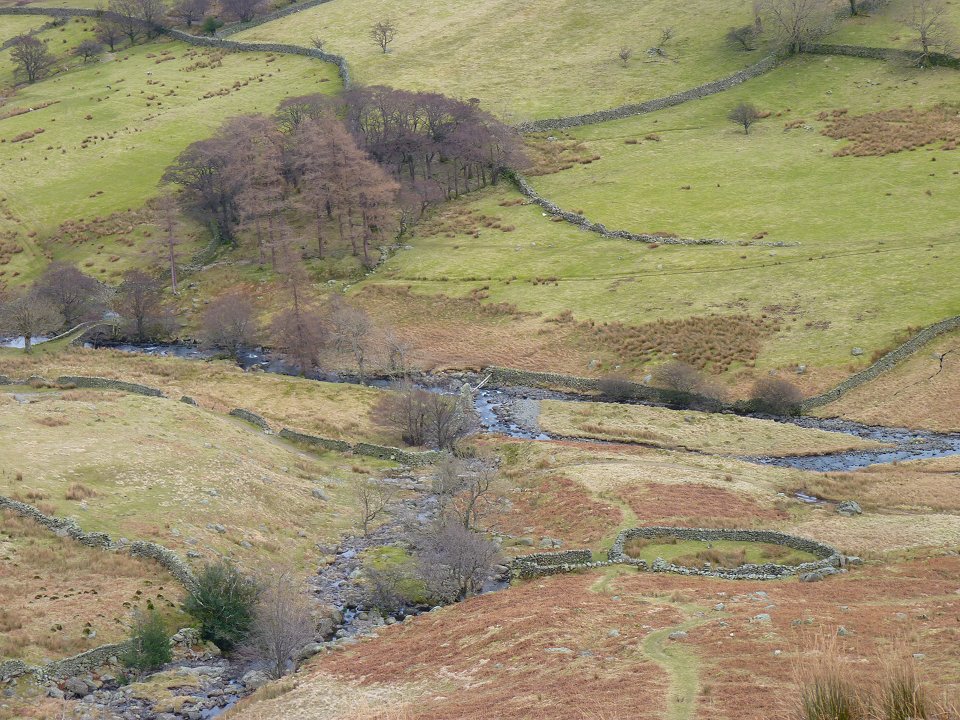 Nearly back to the path up the valley that we used earlier.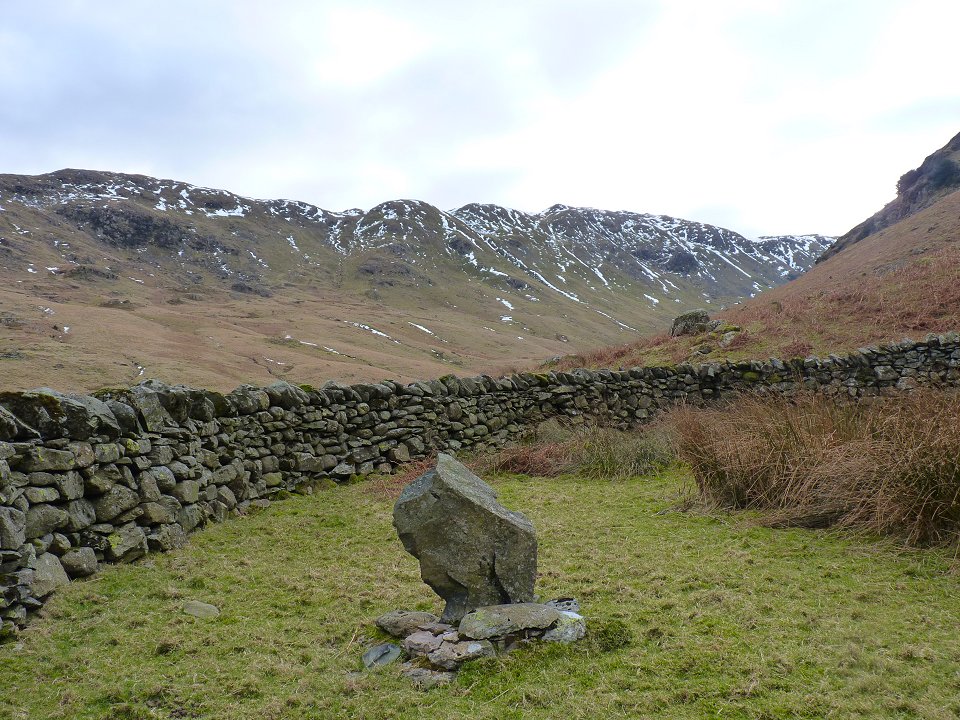 Something interesting found in the sheepfold at the junction of the paths. I presume this is a marker of a burial place of a favourite sheepdog, but a quick Google search found nothing and even the foremost Lakeland sheepfold expert David Hall had nothing to say on the matter.
Last walk -Derwent Edge - Next walk - Fleetwith Pike
Other time I have been here -
Arnision Crag to Hartsop-above-How