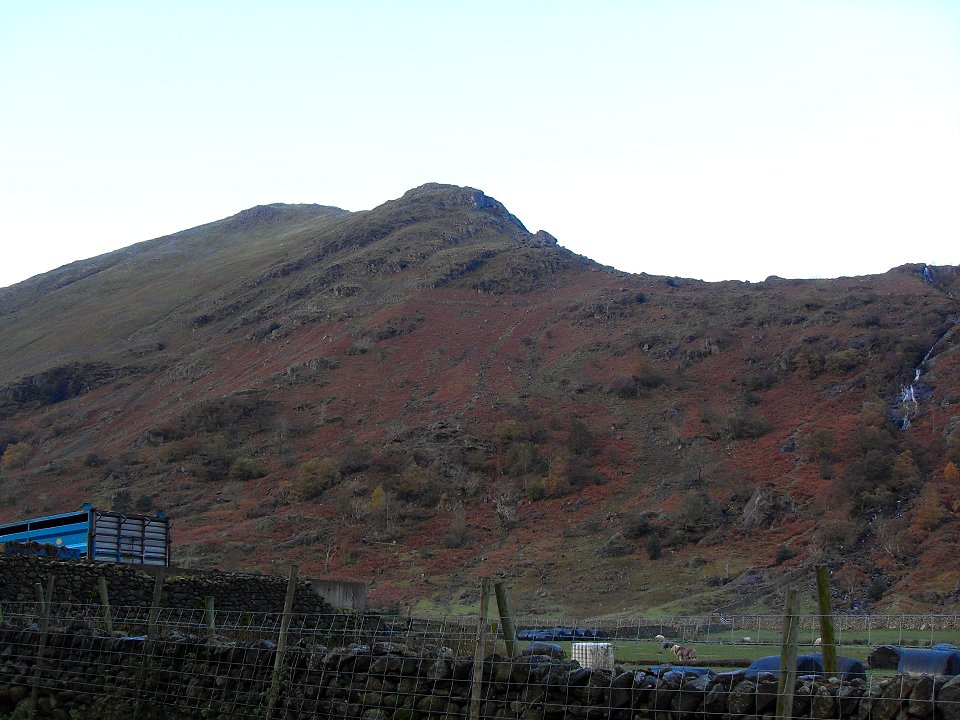 Base Brown from Seathwaite farm.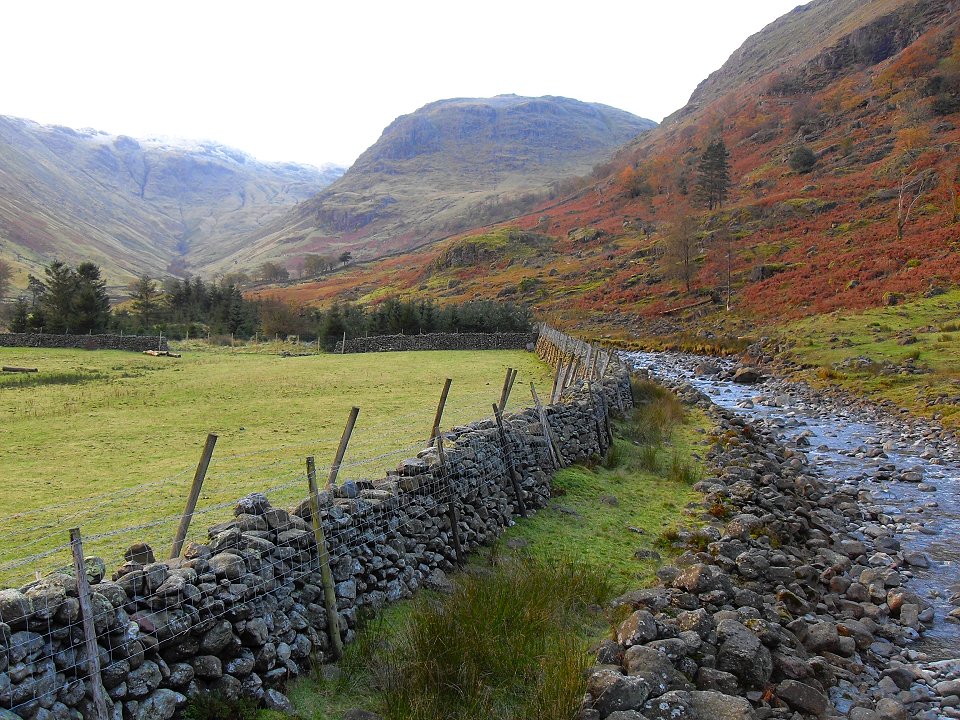 Looking to Seathwaite fell from the footbridge. The front face that we climbed last year looks impossible from here.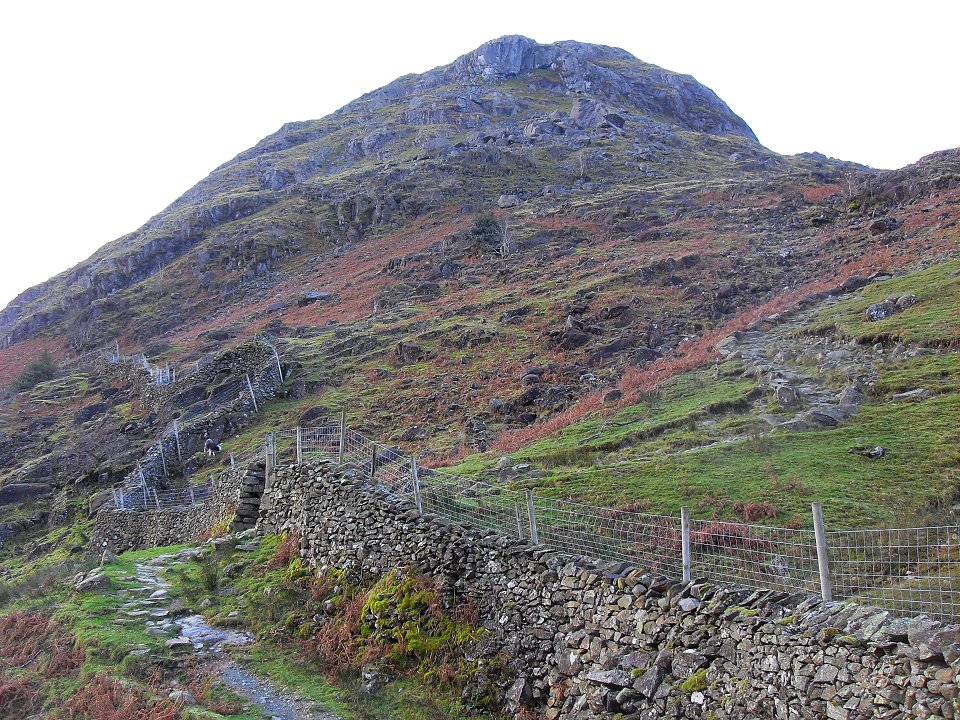 I left the path when I crossed this wall and headed up the front of Base Brown.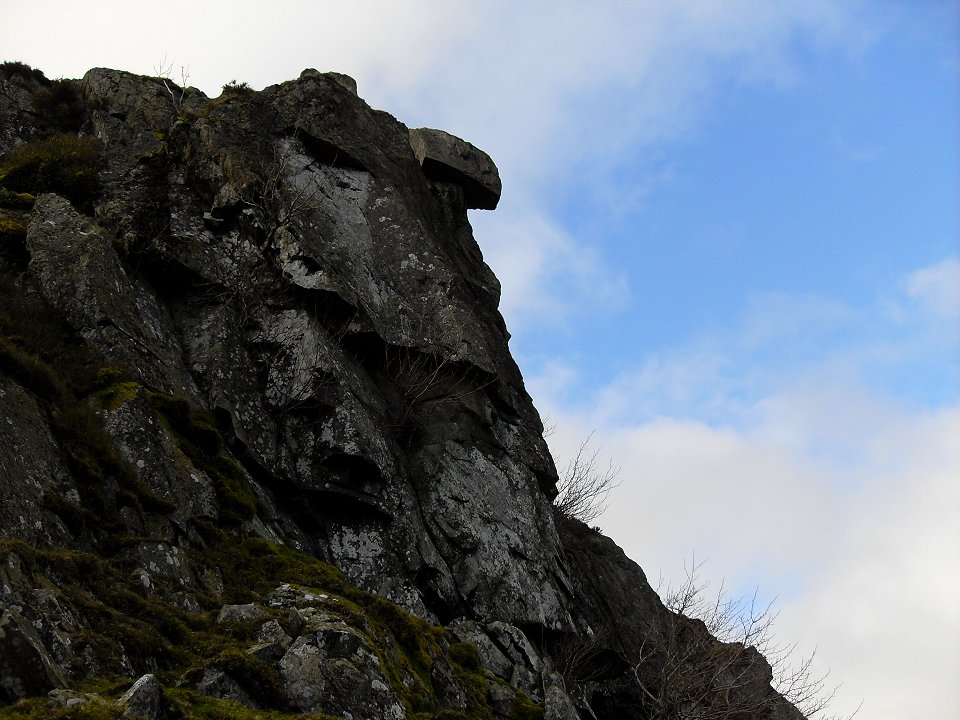 The Hanging stone.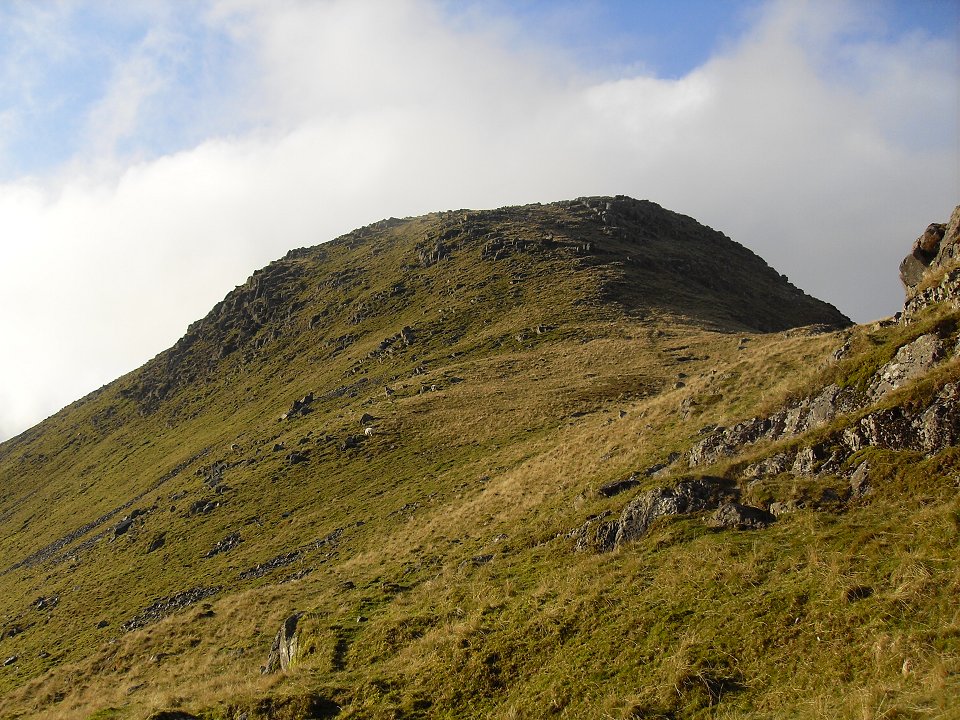 The final little climb to summit of Base Brown. The weather looks like its taking a turn for the better...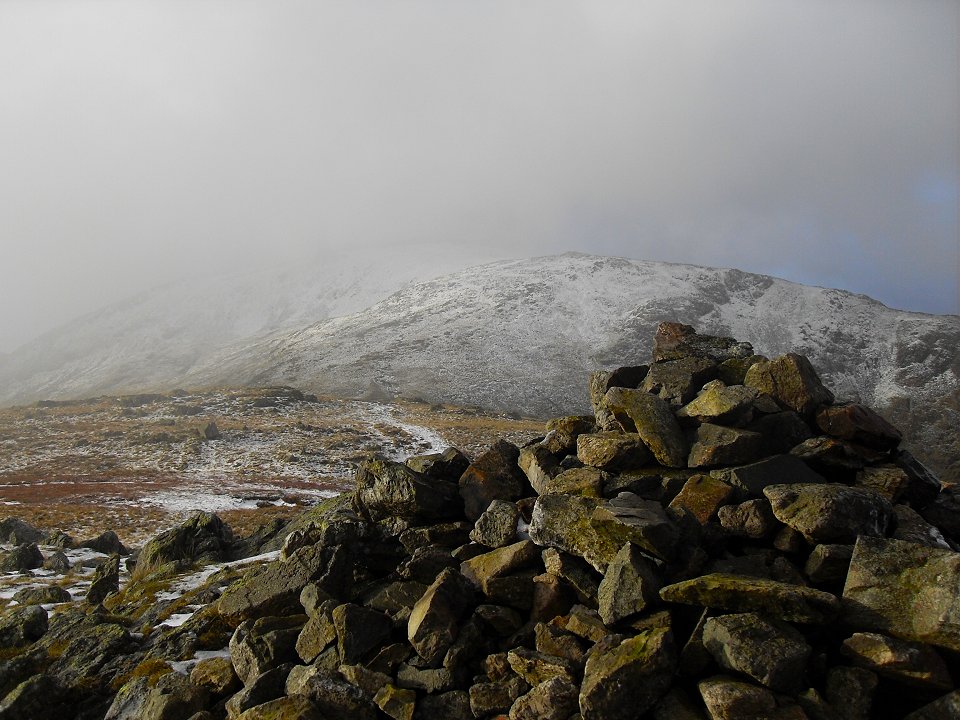 ...then again perhaps not. Green Gable from Base Brown.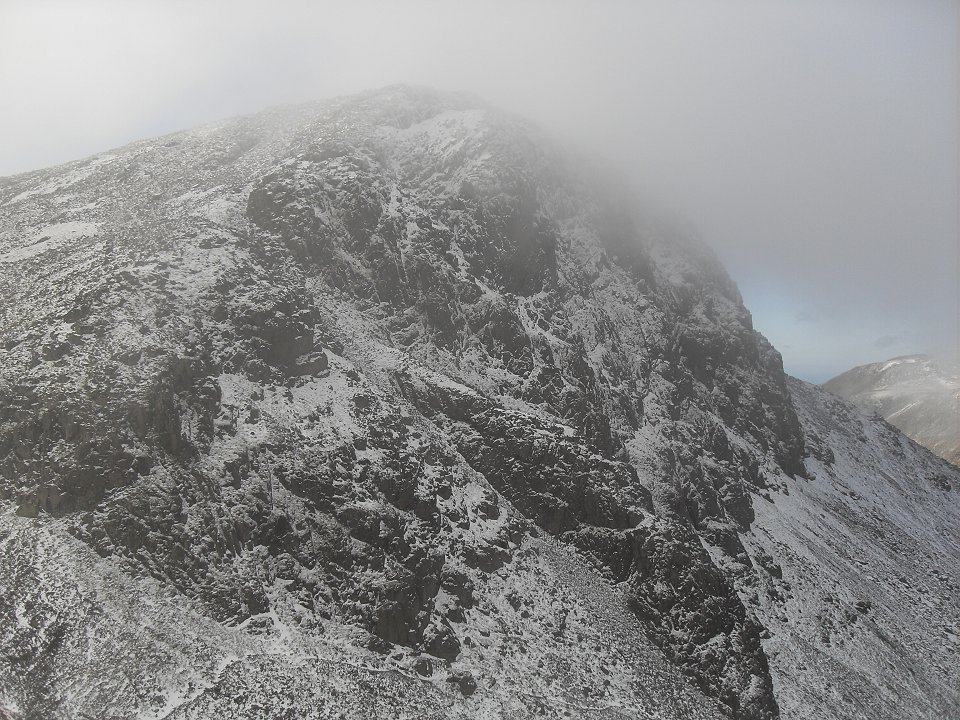 Great Gable looms out of the mist.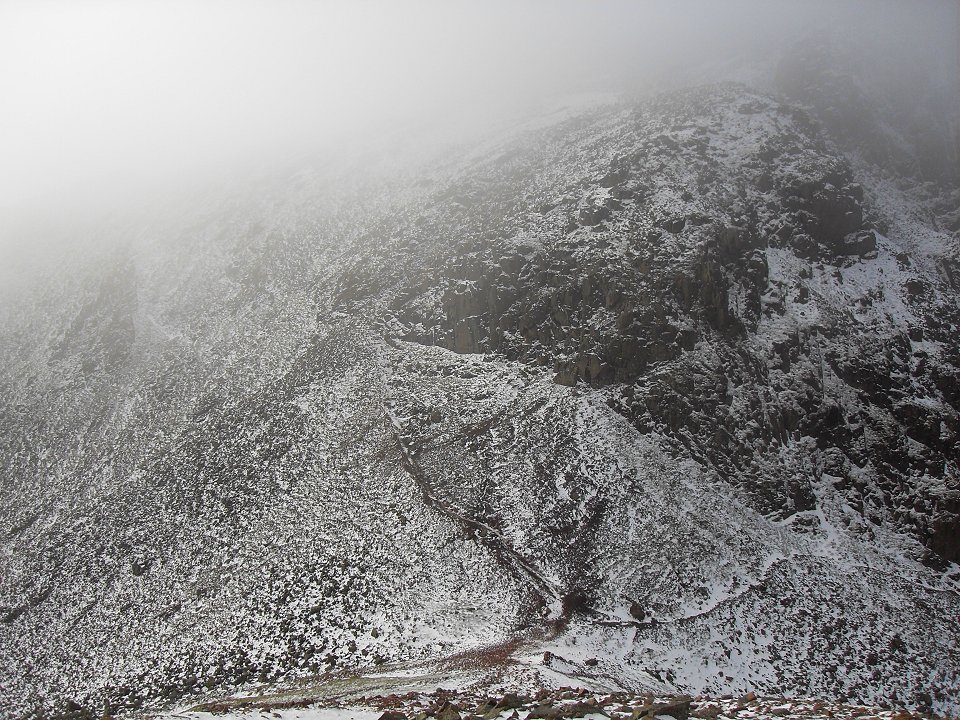 Looking down to the start of the path to Great Gable. I was a bit concerned that it might be a bit dangerous but it turned out not to be as icy as it looks.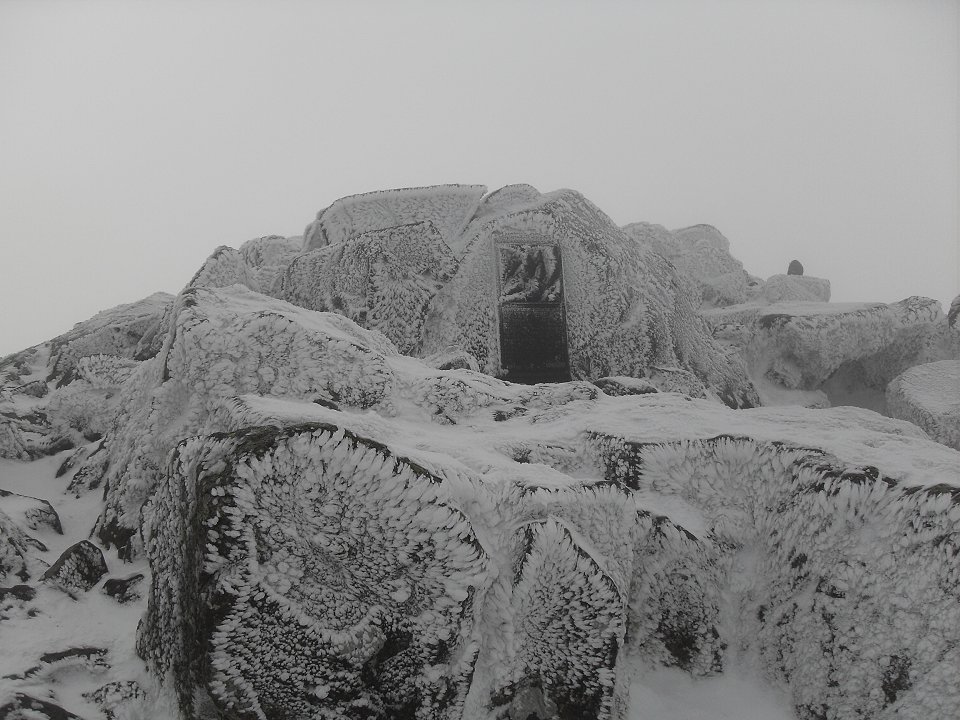 I soon got to the summit, and again conditions were not as bad as they looked. There was no wind, so although not exactly warm it was not bitingly cold.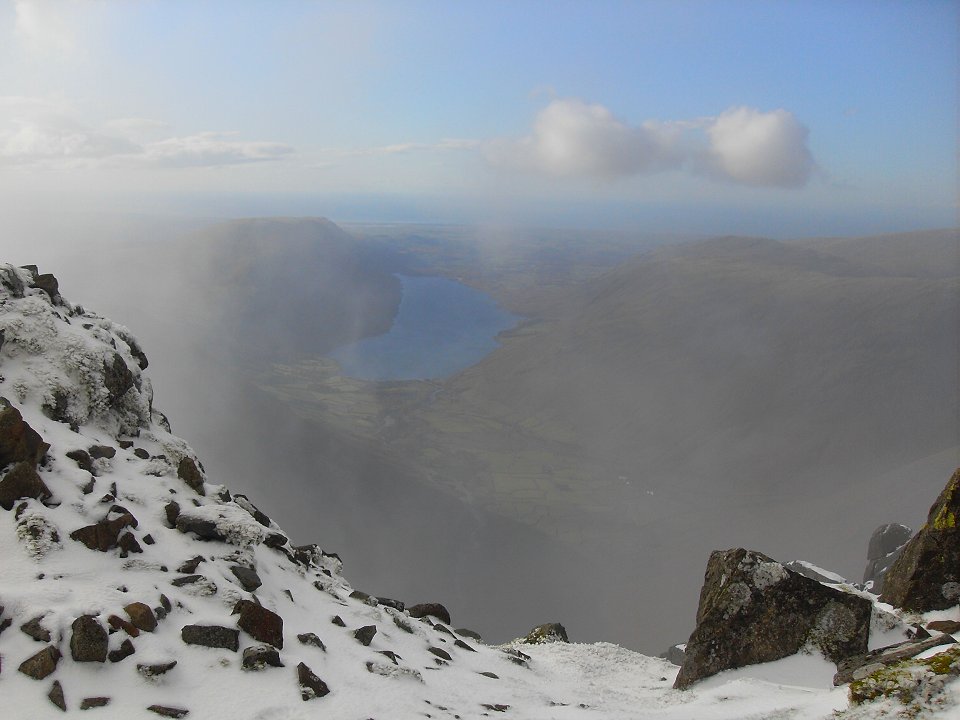 I headed over to the Westmorland cairn and although I sat for around for a bit the lack of wind meant that the cloud never really moved so this is the best picture that I got.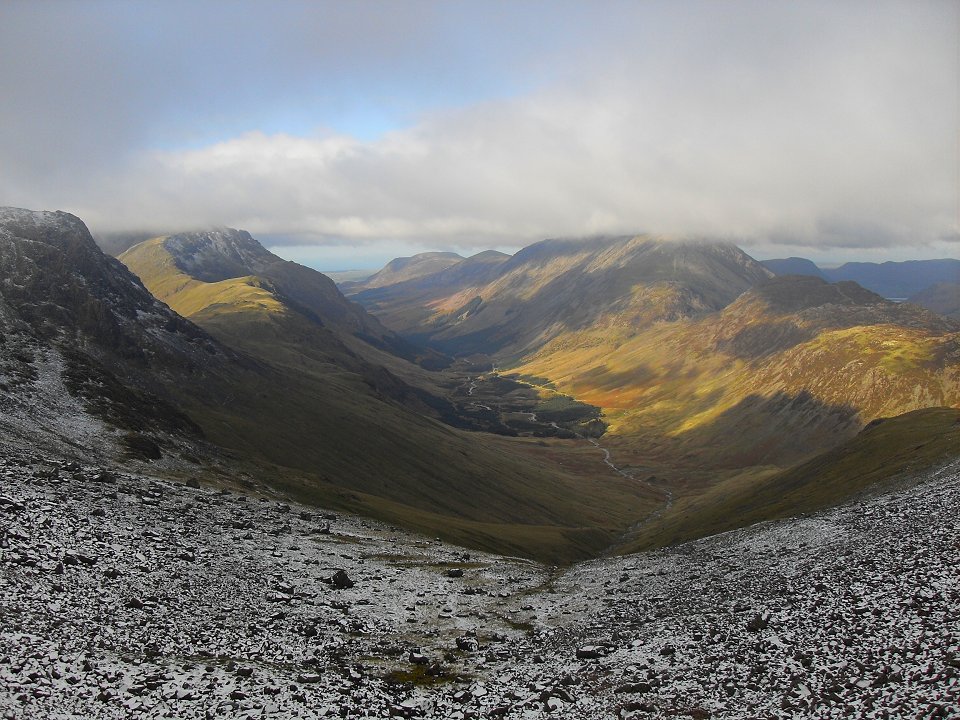 Looking down into Ennerdale from Stone Cove.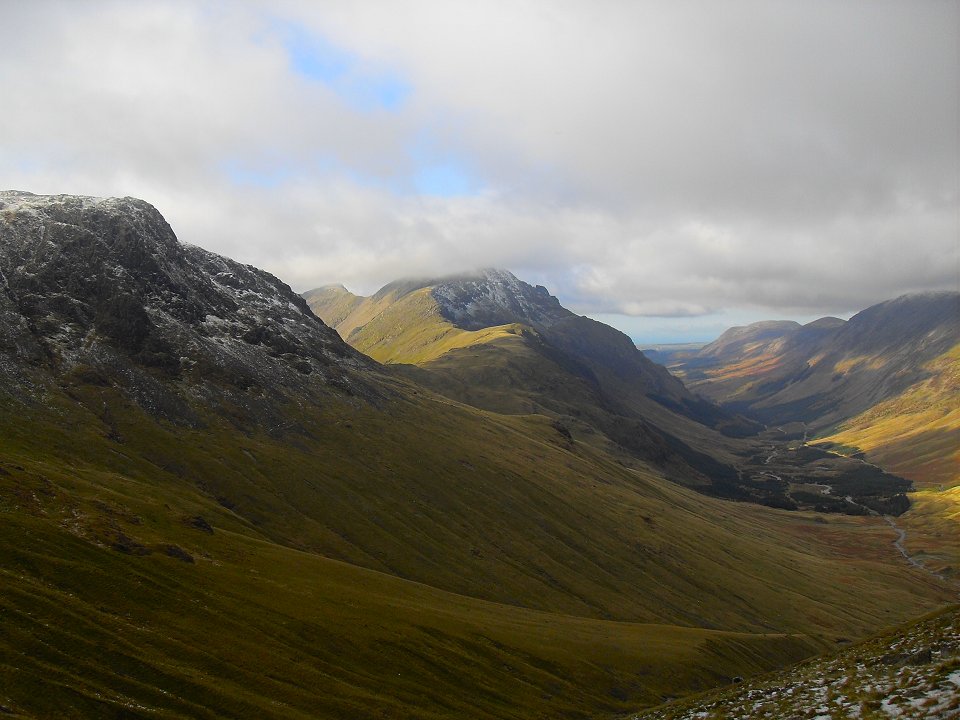 Looking to the top of Black Sail pass and Pillar beyond. Pillar rock can be seen on the right hand side.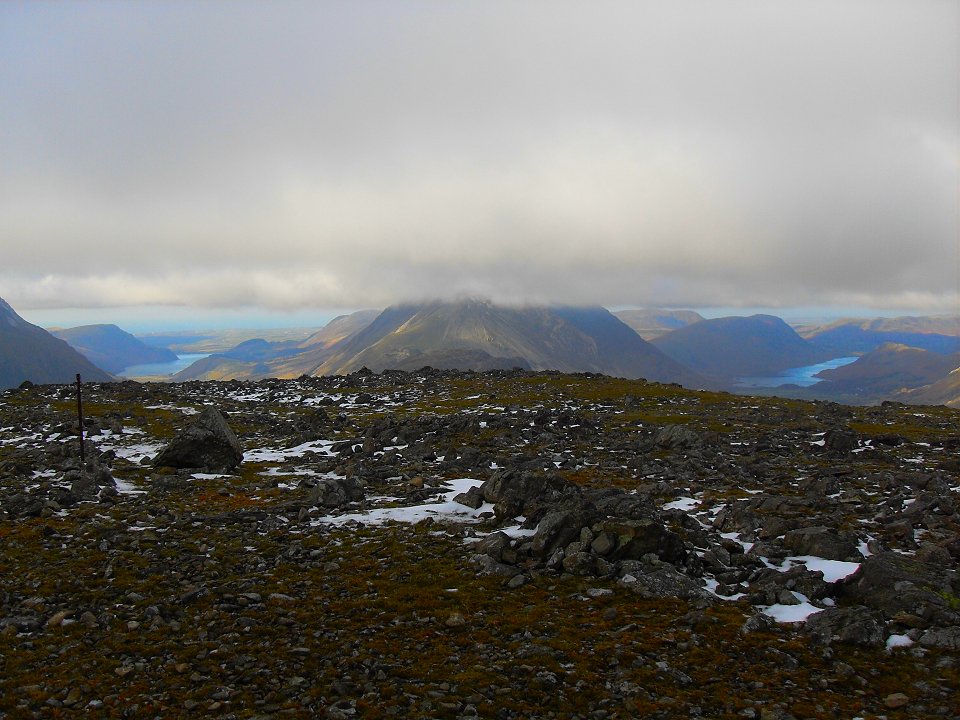 On Brandreth now with the High Stile ridge splitting Ennerdale on the left from Buttermere.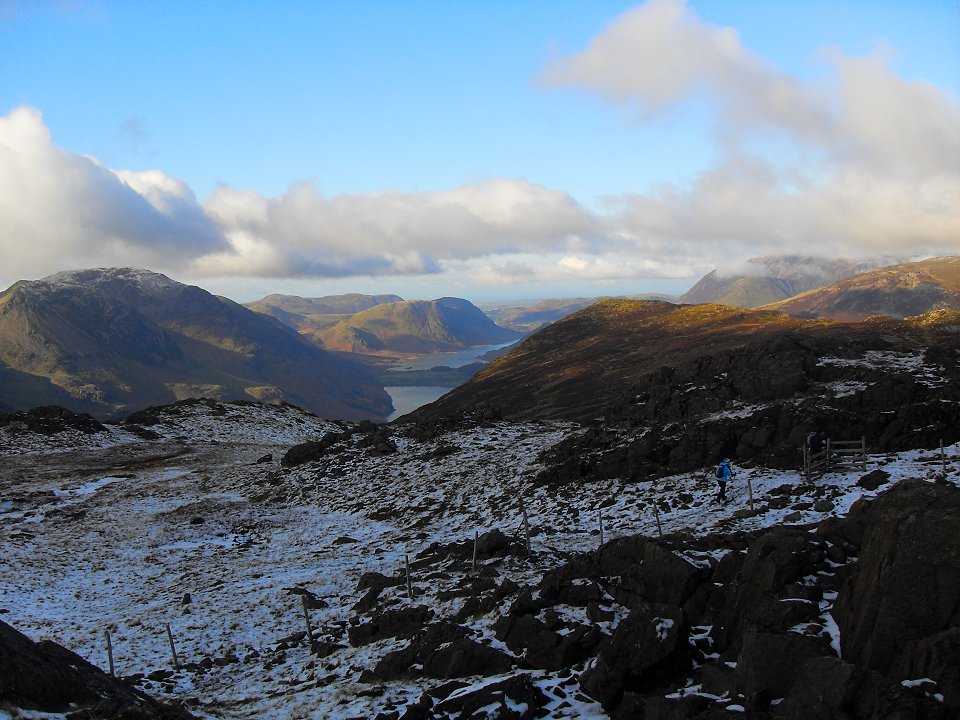 Buttermere and Crummock Water from Grey knotts.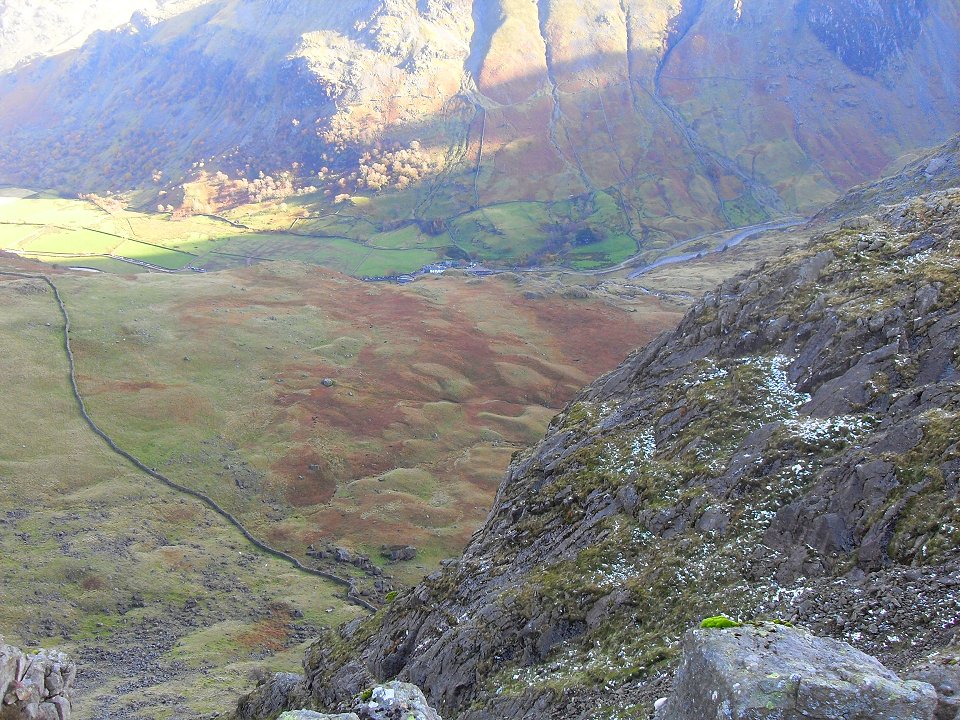 Looking down to Seathwaite from the top of Raven crag.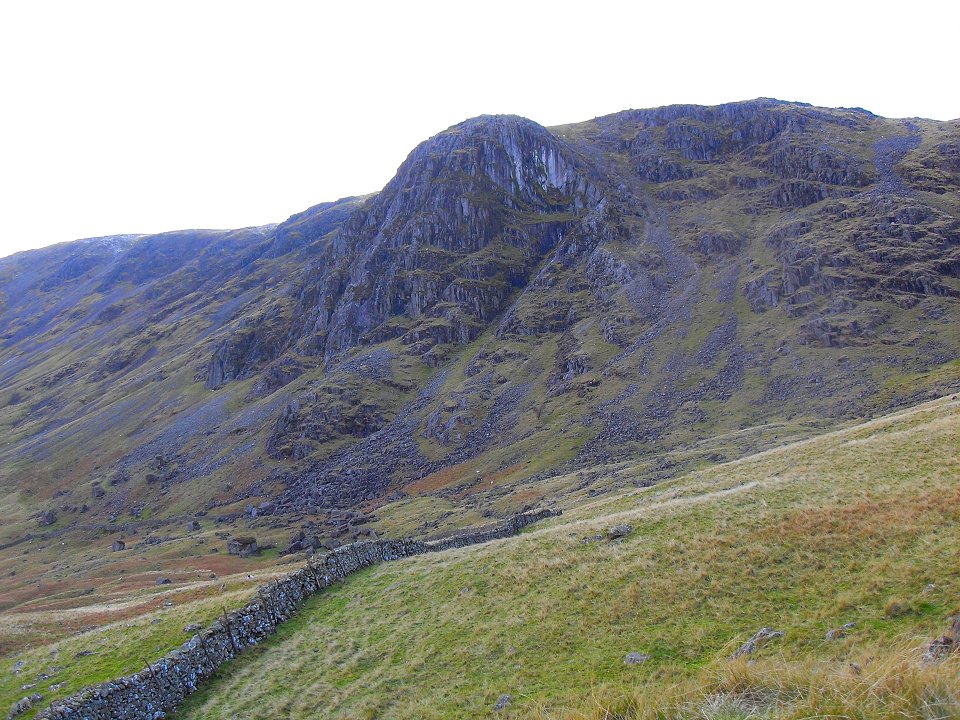 And Raven crag from the front. I could hear the voices of rock climbers but I never saw them.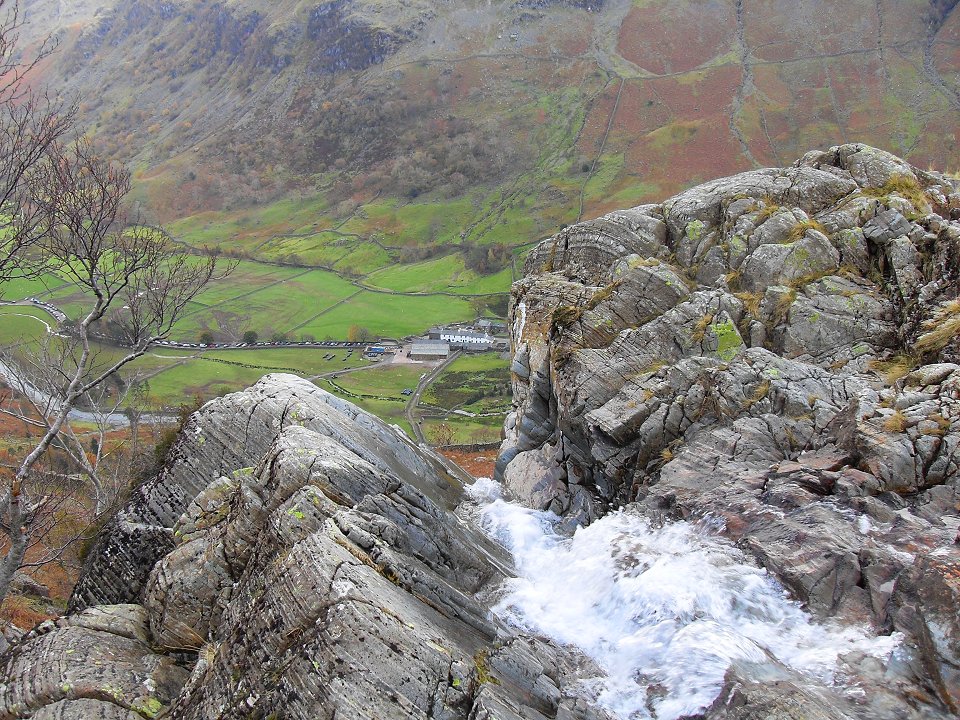 Sourmilk gill tumbles down to Seathwaite