WWW.KARLSWALKS.CO.UK
PICTURES AND TRIP REPORTS FROM MY WALKS IN THE ENGLISH LAKE DISTRICT
---
Cumbria Way - take one 14 - 3 - 2011
Route - Ulverston - Gawthwaite - Kendall Ground - Barrow accident and emergency
I met up with Martin and Keith who were doing the whole Cumbria Way for charity. My plan was to walk with them for a couple of days.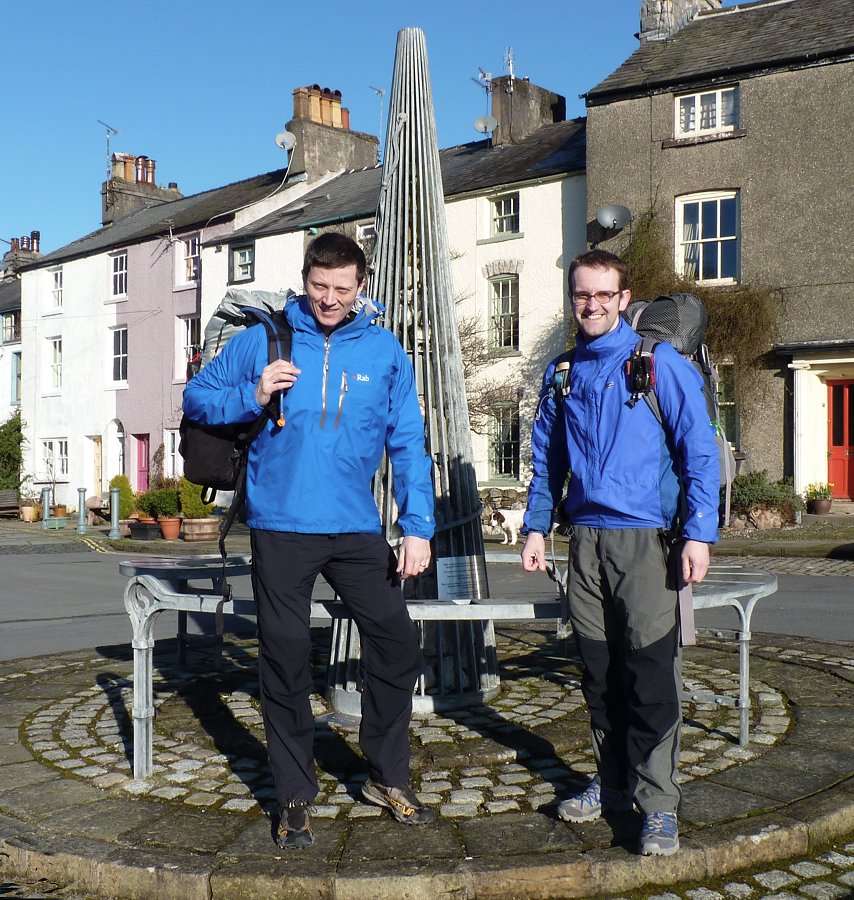 Martin (L) and Keith at the monument that marks the start of the way. The weather was fantastic for march and we set of in good spirits.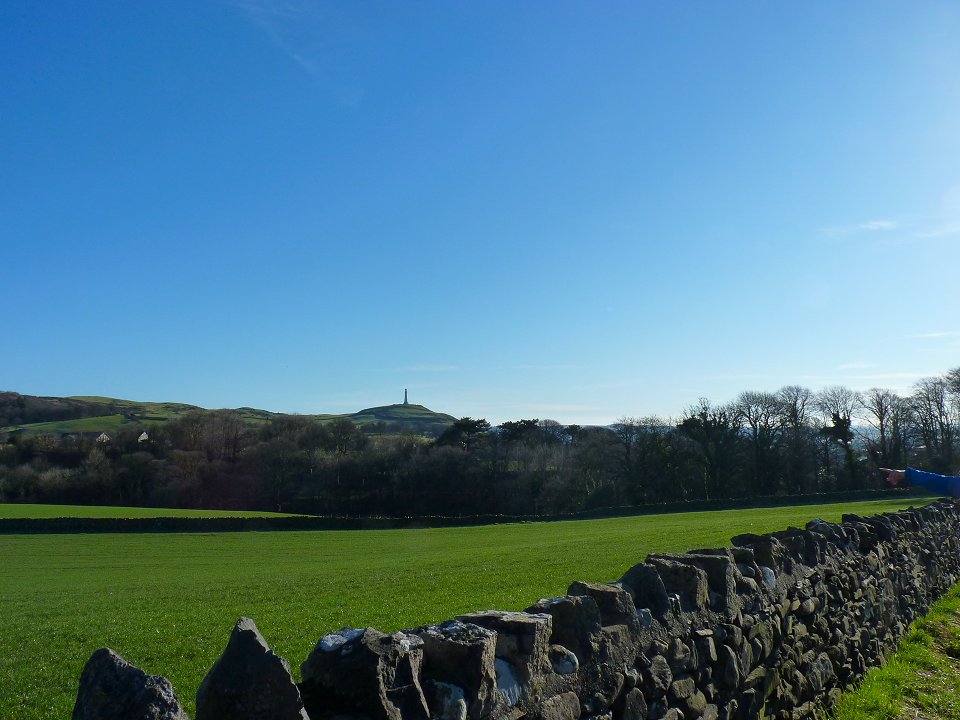 Looking back at the Hoad from where the path climbs up out of Ulverston.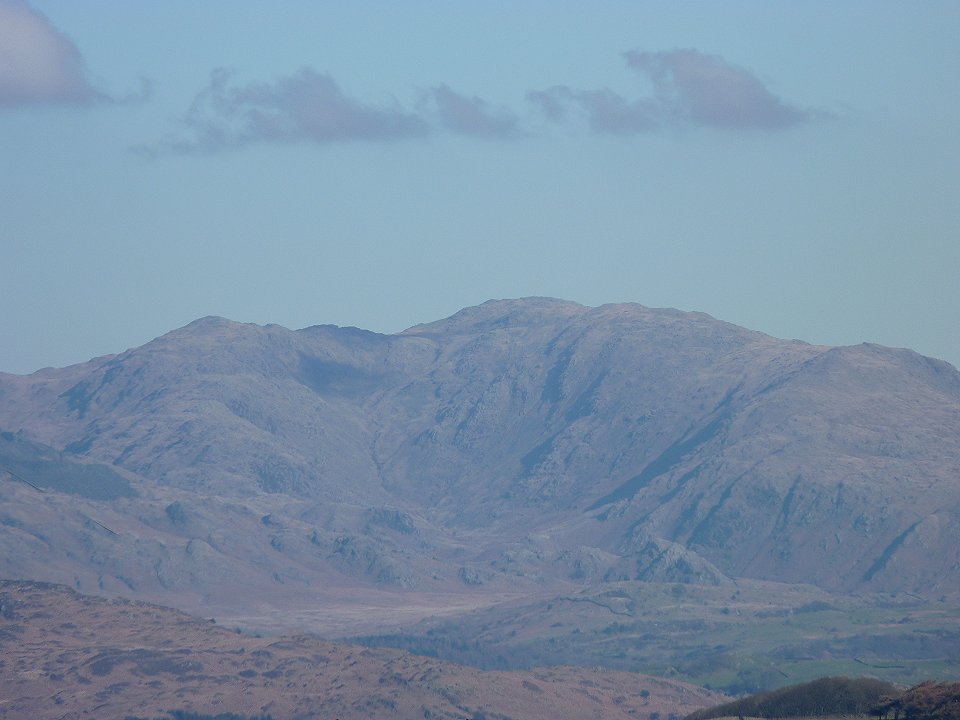 Looking over to Wetherlam. The weather really was good with superb air clarity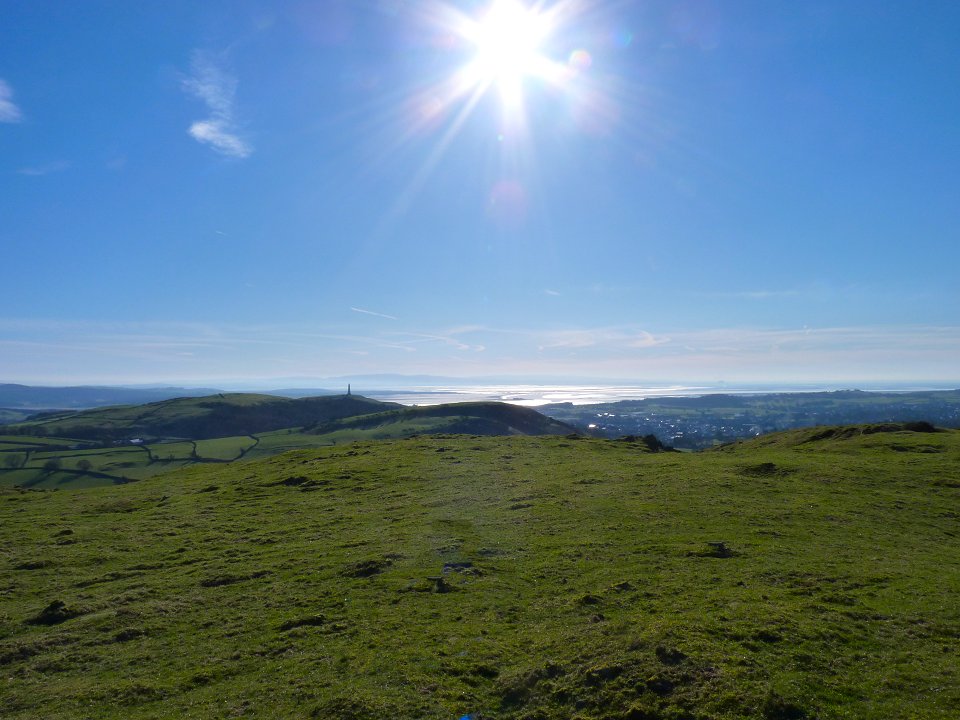 The Hoad again this time from further along the path with the Isle of Man visible across the Irish Sea.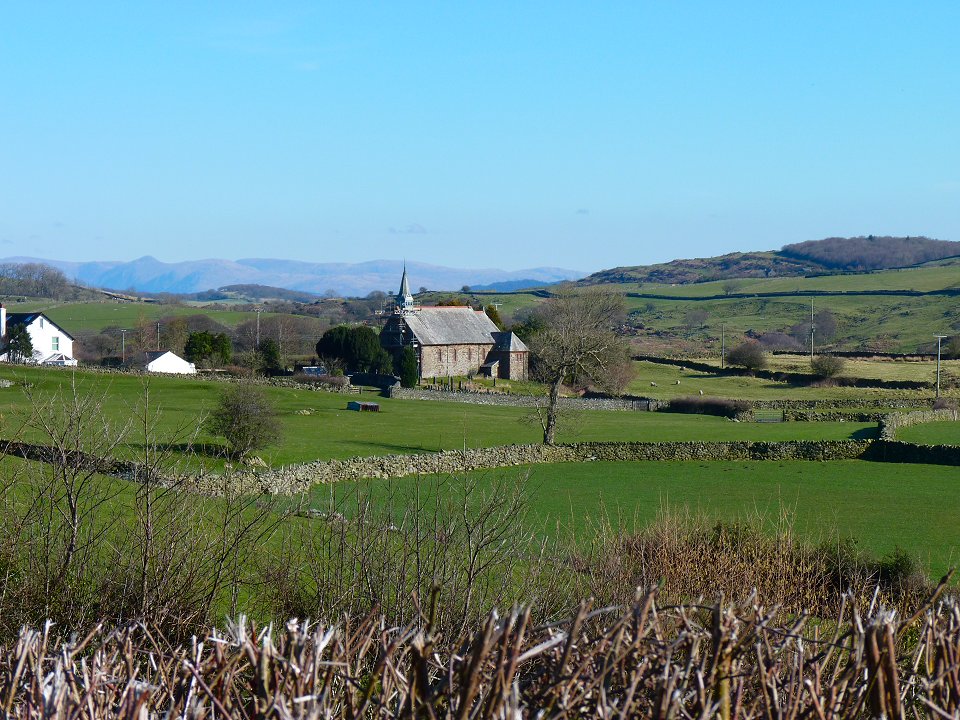 St John's Church was soon reached.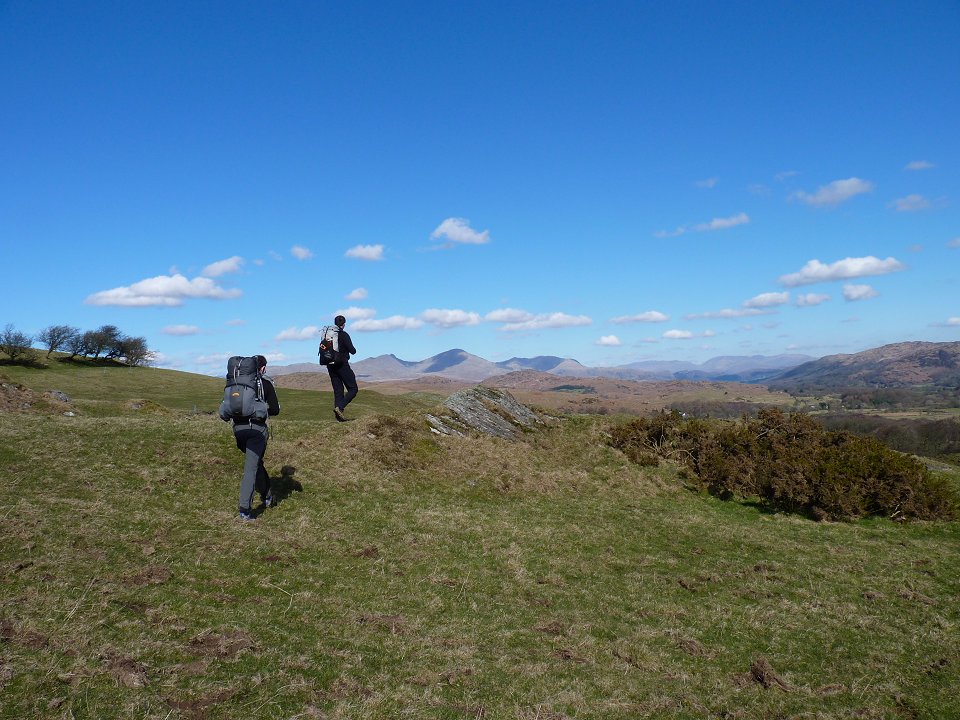 The Coniston Fells appear in the distance. The usual first day of the CW takes you from Ulverston to Coniston, but today we were taking it easy and only going as far as Beacon Tarn where we were hoping to camp.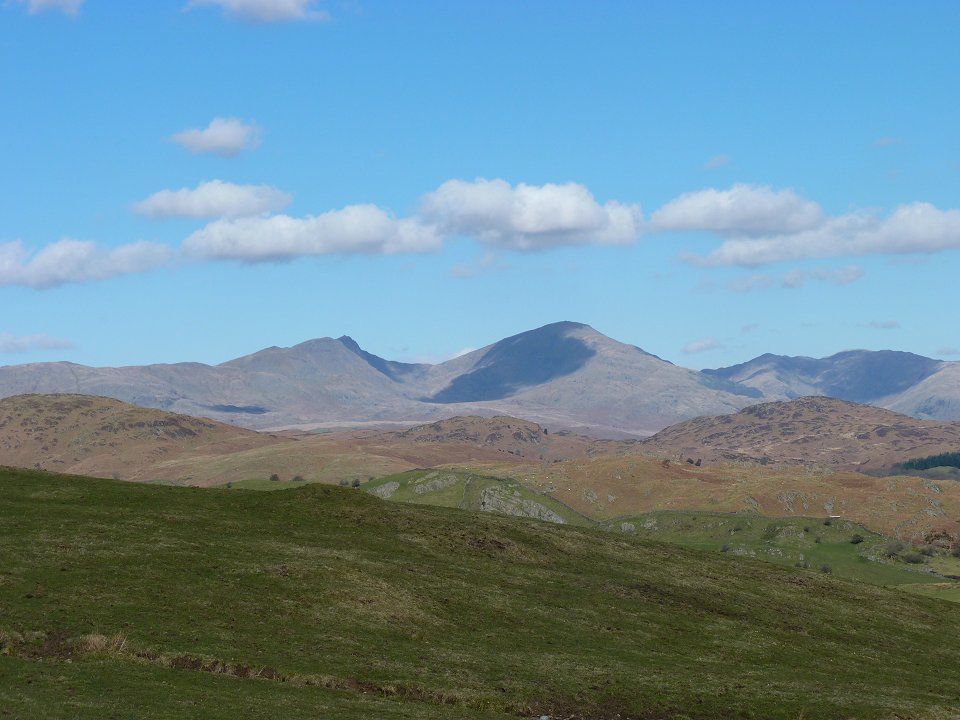 Zooming in on the Coniston Fells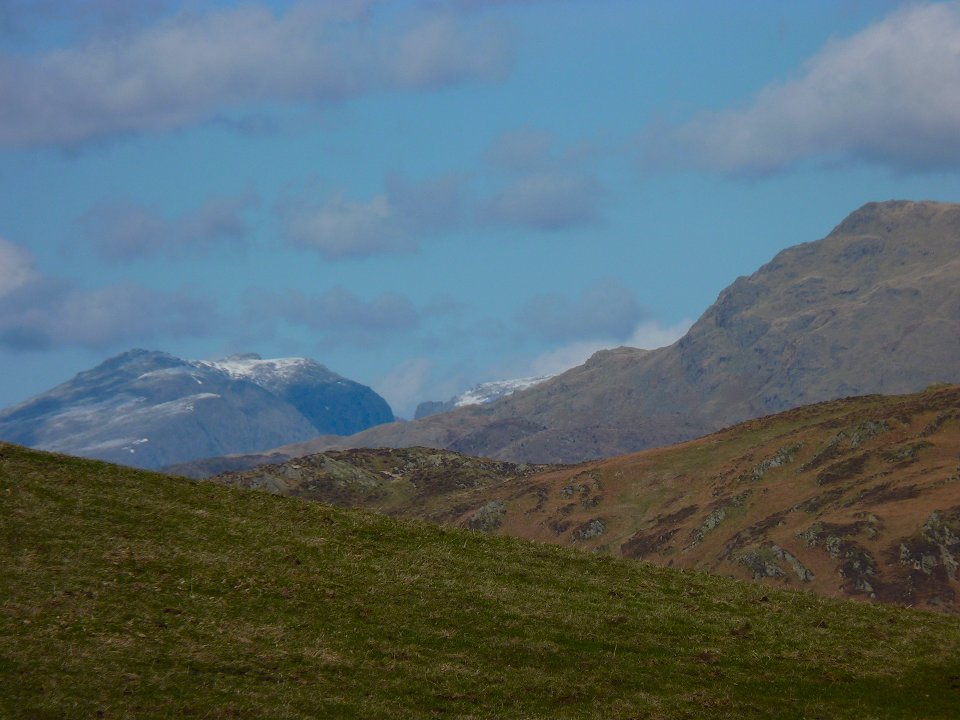 The Scafell fells come into sight.
As we passed Kendall Ground we lost the route and after wandering around for a bit in a muddy field we started to backtrack. Martin started to climb over a wall but unbalanced by his pack he fell backwards and unfortunately one of the top stones in the wall came away and hit him square on the head. He was left with a sore back but more seriously his head was bleeding quite badly so after making temporary repairs we walked back to the road where luckily we had a signal so could call an ambulance which in due course turned up and whisked us of to Barrow A and E. We had hoped that after being patched up we might be able to start again but the doctor advised Martin to go home and rest. So our first attempt ended in failure but not to be beaten, a month or so later we had another go
Last walk - Great Calva Next walk - A local walk to Ribchester