WWW.KARLSWALKS.CO.UK
PICTURES AND TRIP REPORTS FROM MY WALKS IN THE ENGLISH LAKE DISTRICT
---
Two days on the Cumbria Way 22nd 23rd April 2011
Friday 22nd April - Ulverston - Beacon Tarn - Coniston - Tarn Hows - Arnside Intake
Saturday 23rd April - Arnside Intake - Elter Water - Elterwater - Chapel Stile - Stickle Barn
I once again met up with Martin and Keith to join them for a couple of days on their Cumbria Way charity walk. The boys had driven up from East Anglia that morning so it was nearly eleven when we set out. The weather was kind top us again although the warmer air made for hazy long range views and the early afternoon was very warm.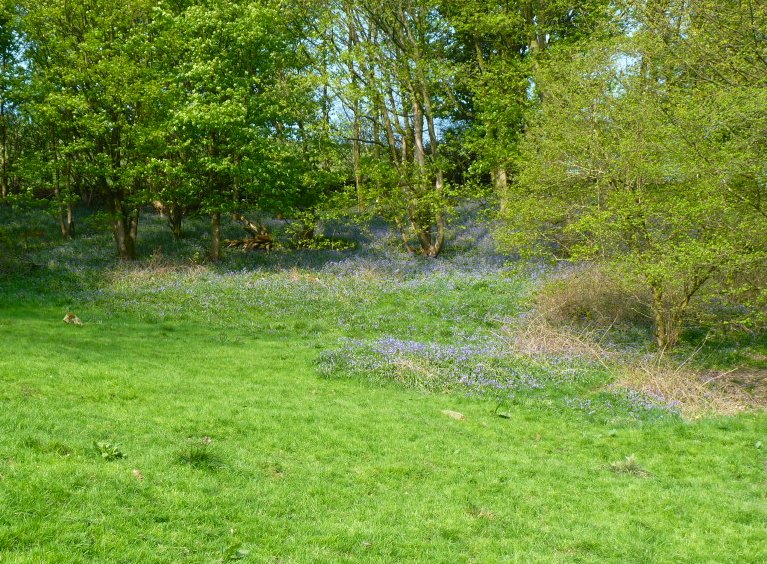 Bluebells near Old Hall Farm. Martin and Keith were aiming to complete the whole seventy odd miles in no more than three and a half days so we set a good pace and were soon eating up the miles.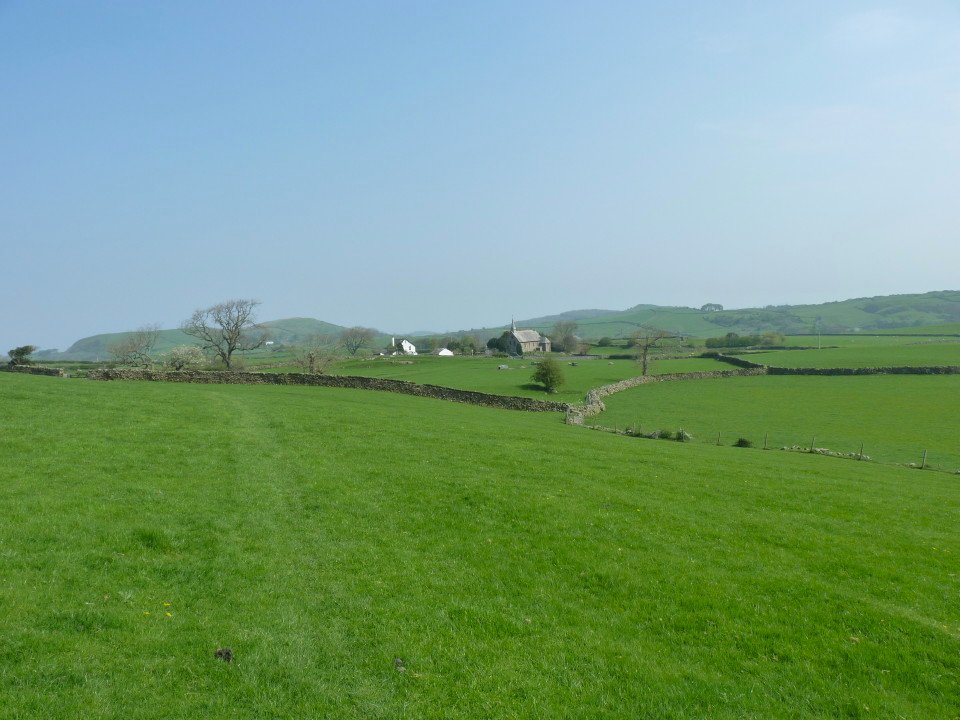 Approaching St.Johns church.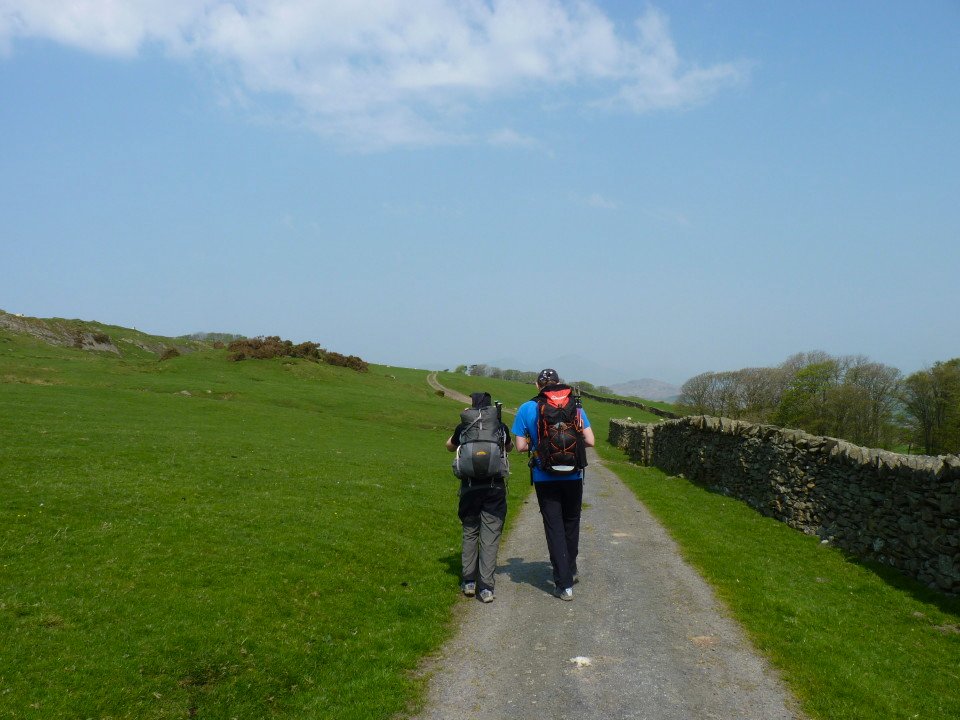 Keith and Martin walking along probably discussing the Norwich's 5-1 thrashing of local rivals Ipswich the night before.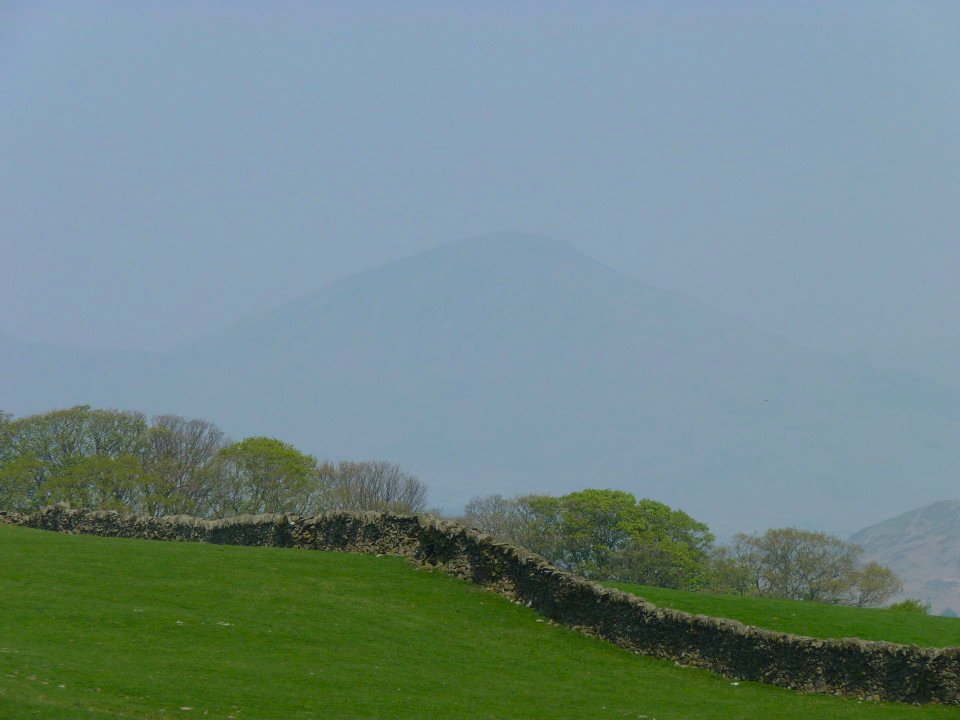 On our first attempt at the walk in March the air clarity was superb, now with the warmer weather Coniston Old Man can only be seen as a ghostly shadow.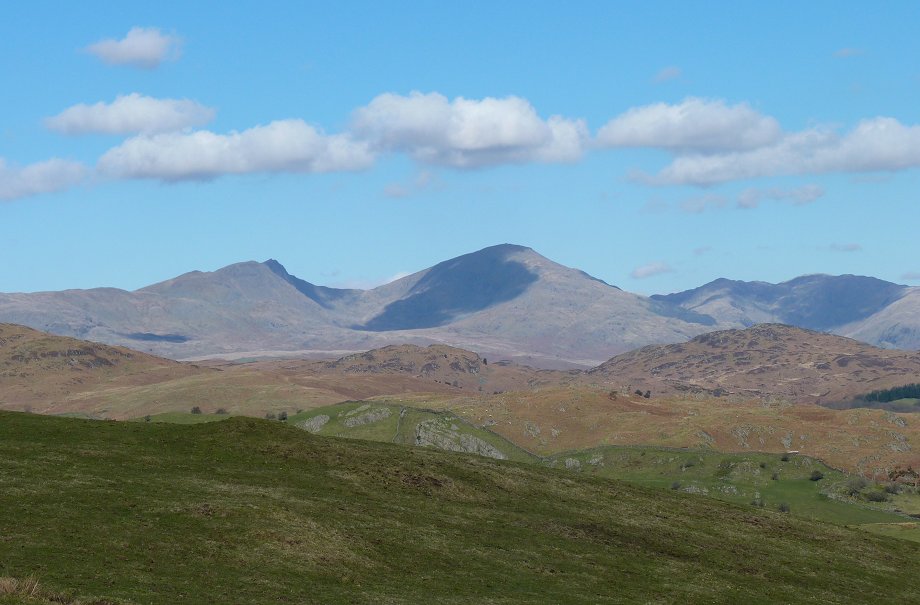 The Coniston fells in March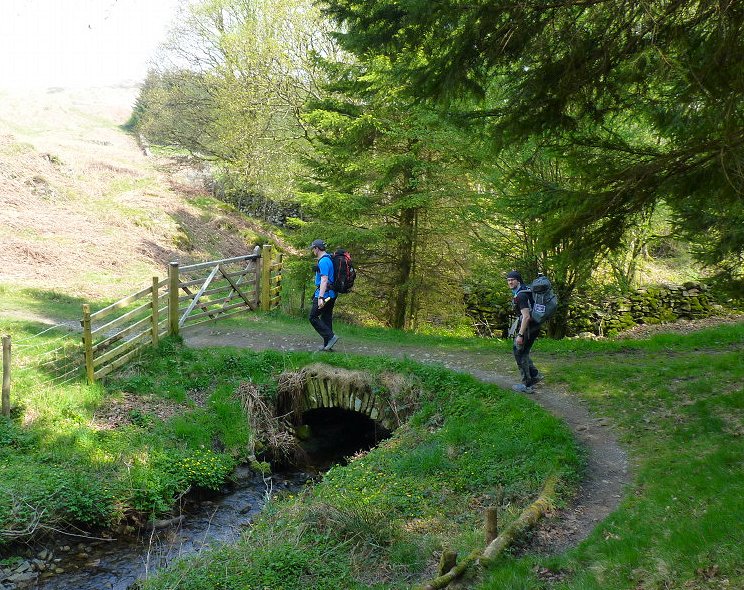 After the pleasant farmland the path takes to slightly higher ground as you climb towards Tottlebank and Beacon Tarn.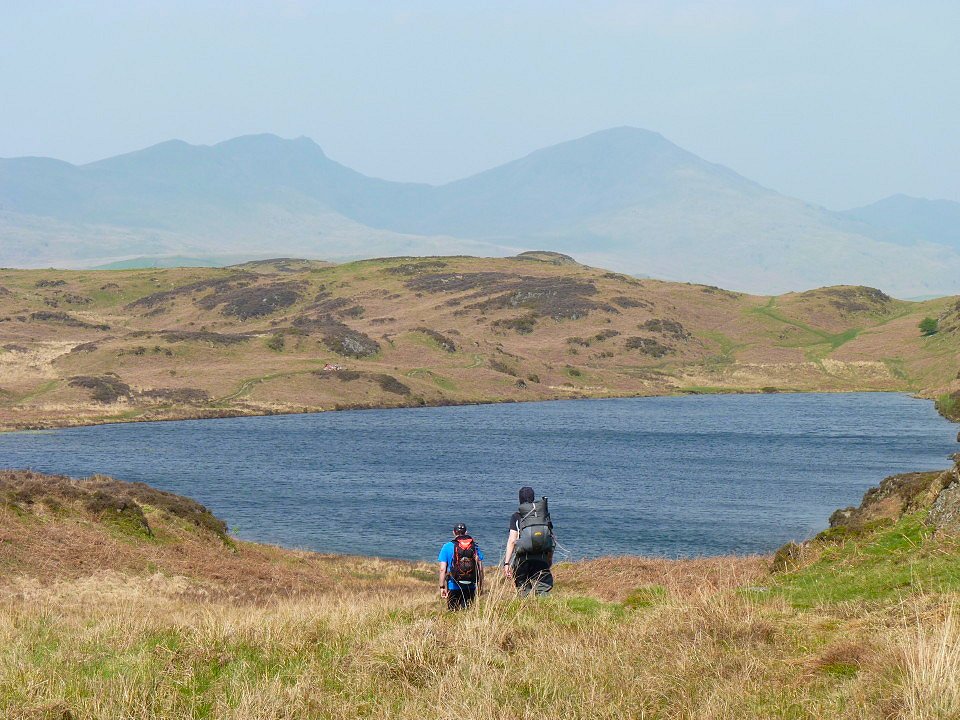 Approaching the lovely Beacon Tarn. We had a break for about 30 minutes during which M and K both had a little nap which is no surprise as they had been on the road since 4am..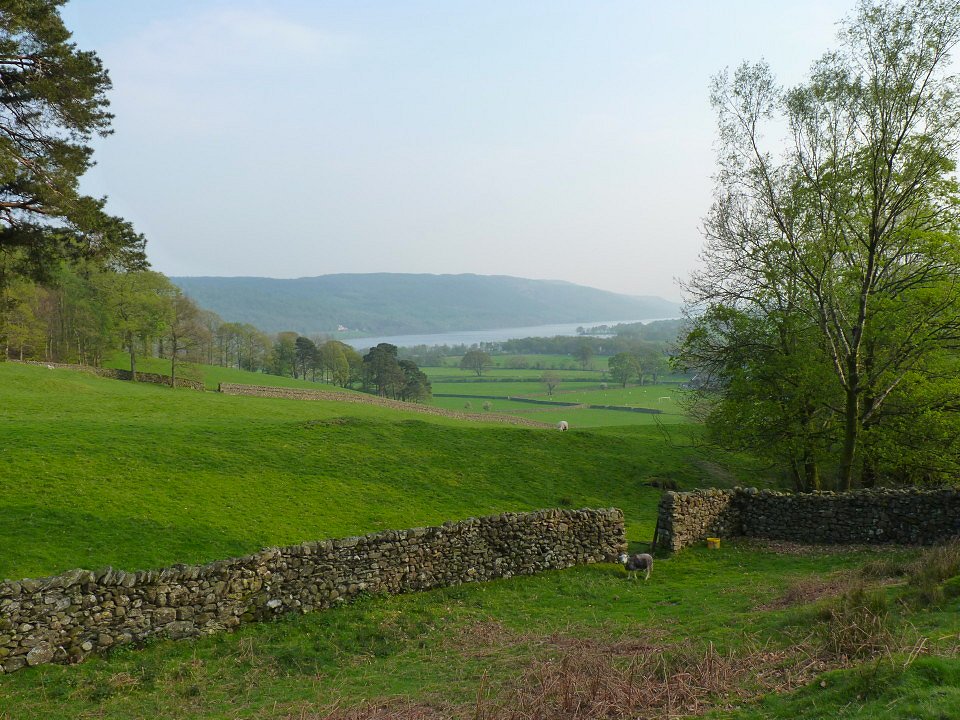 Coniston Water from above Shepherd Bridge.
After leaving the Tarn the path drops down to the banks of Coniston Water and follows the shore all the way to the village. This bit of the walk coincided with the warmest part of the day and turned into a bit of a route march and we were glad to reach Coniston and have a re-hydration stop in the pub. We still needed to push on though so we headed out and started the modest climb out of the village and up to Tarn Hows.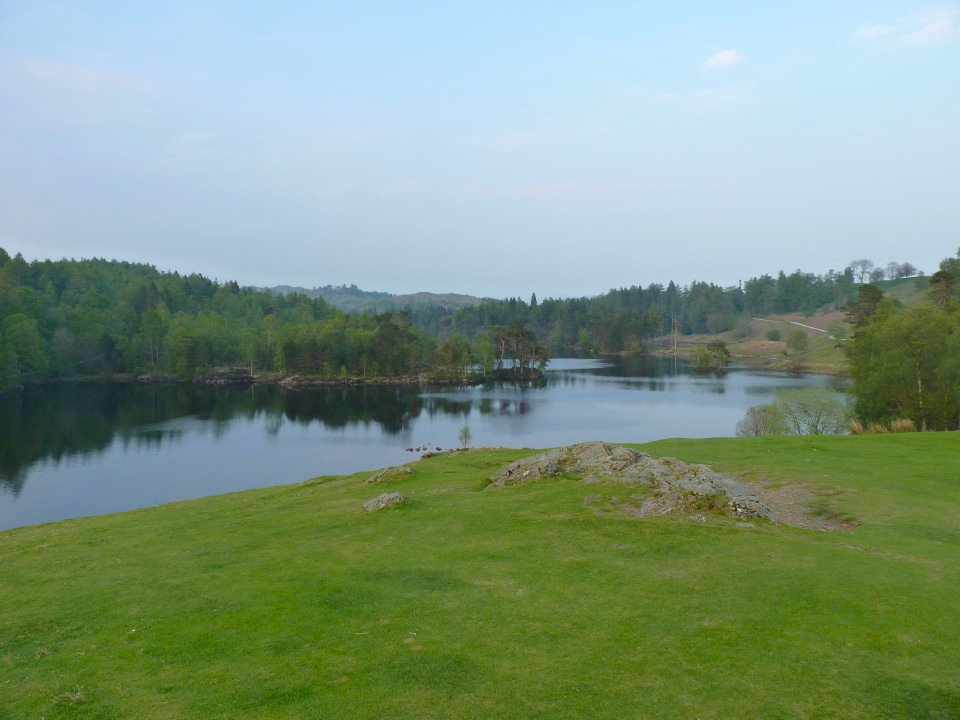 Tarn Hows.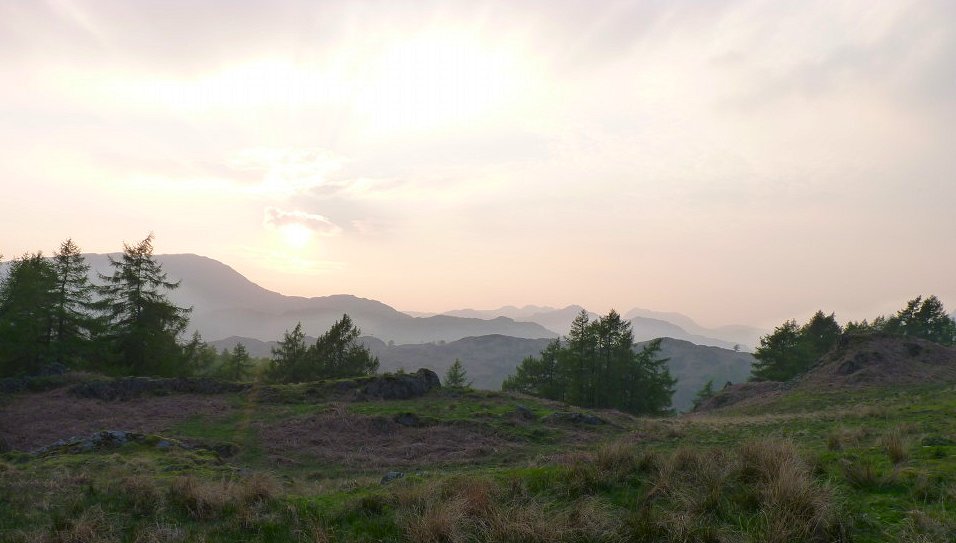 We left the CW at Tarn Hows and headed a little way up the open fell where we found a nice pitch and settled down to make our tea and watch the setting sun.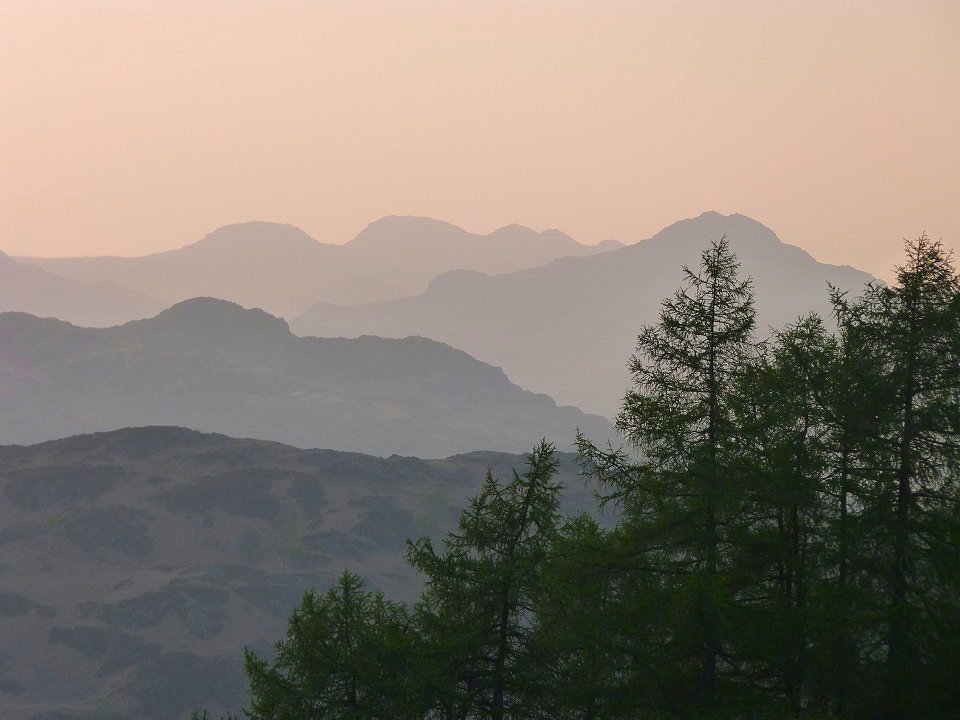 Looking over Holme Fell to the Crinkles and Pike "o" Blisco.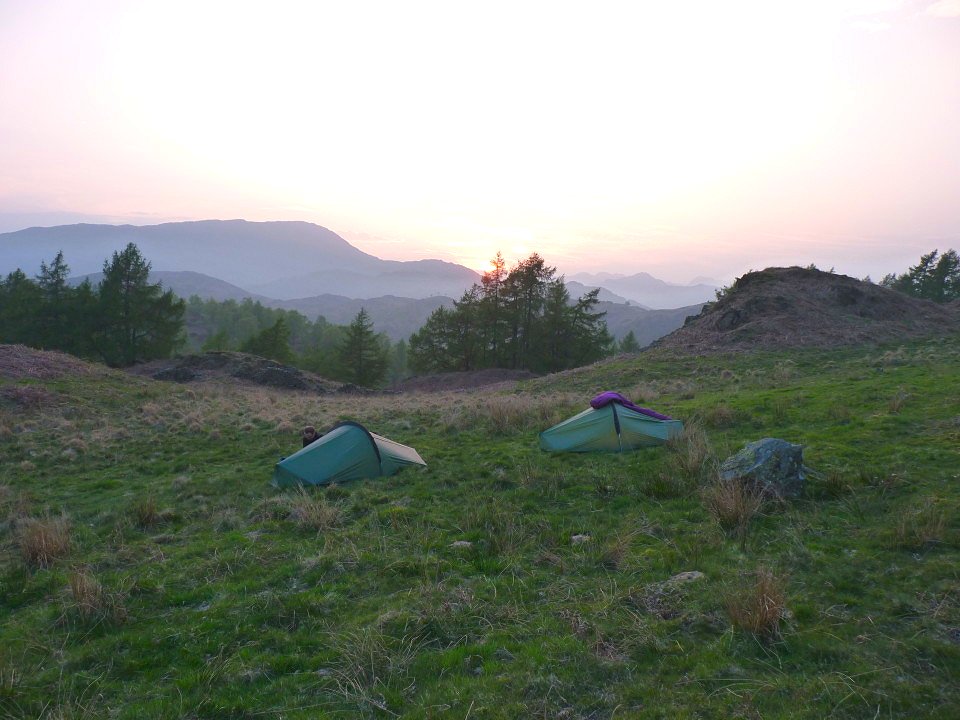 A lovely evening.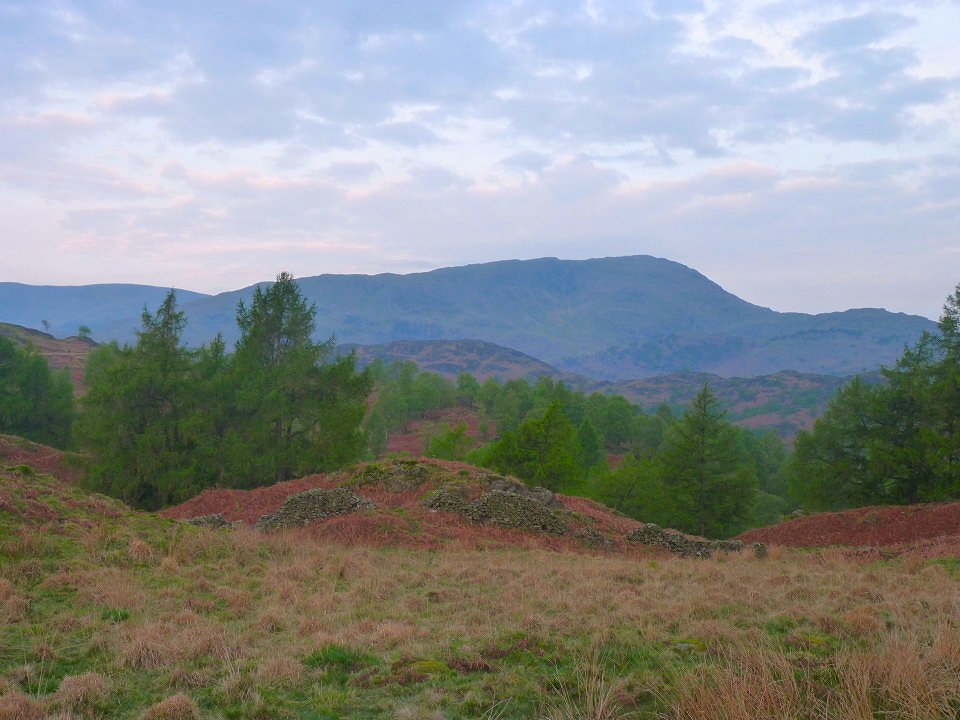 We were up at 5.30. The morning was lovely and fresh and the fells stood out in the clear morning air. This is looking over to Wetherlam.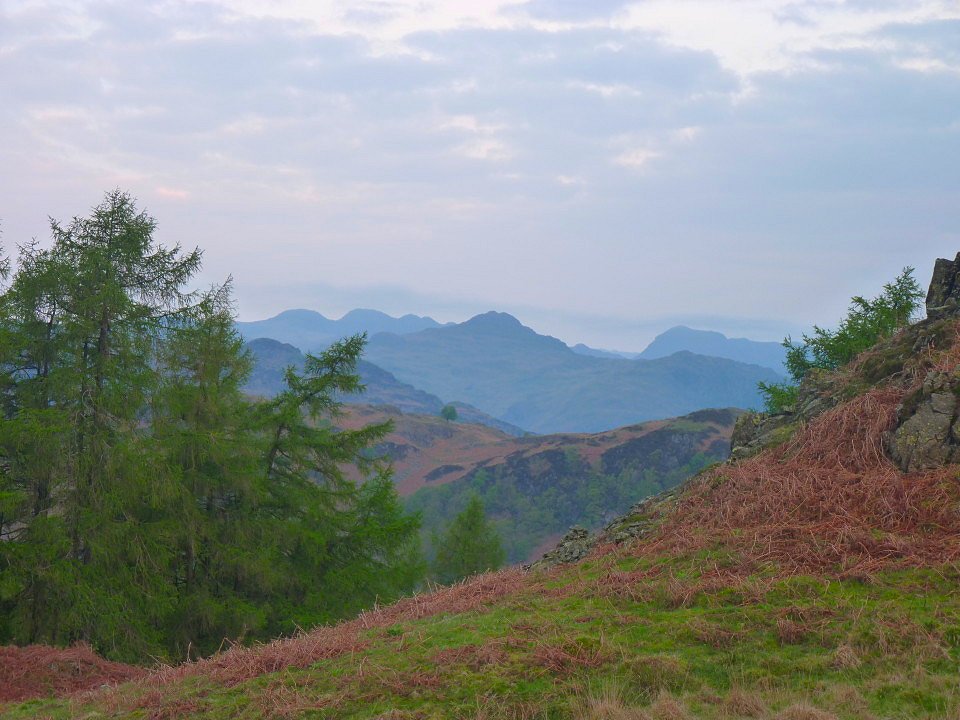 Lovely morning view from our pitch.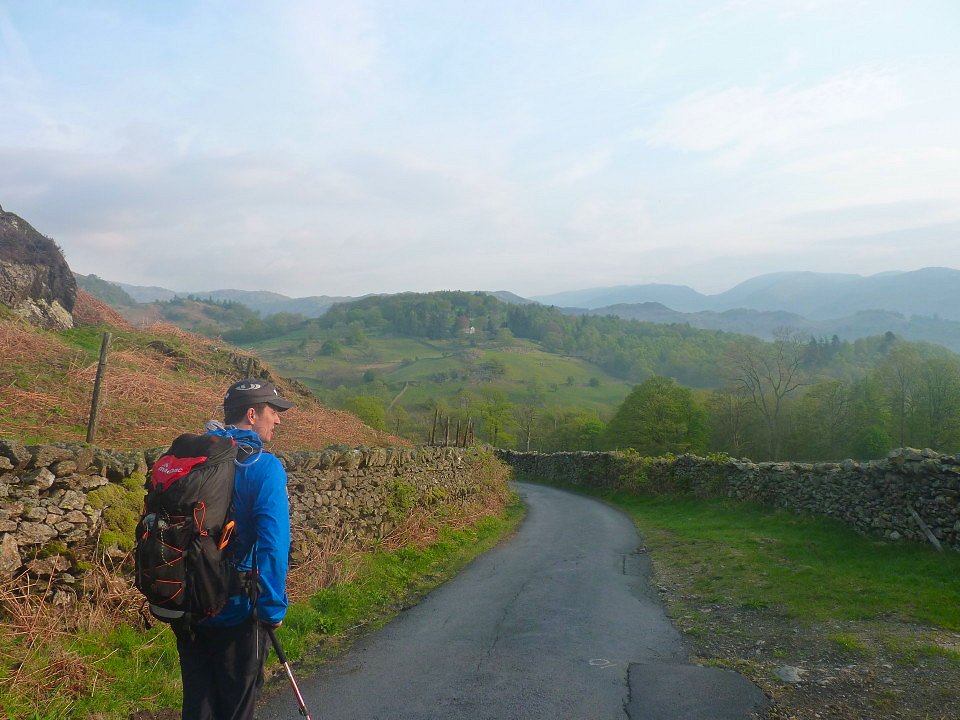 Martin admiring the view as we drop down towards the river Brathey and Elter Water.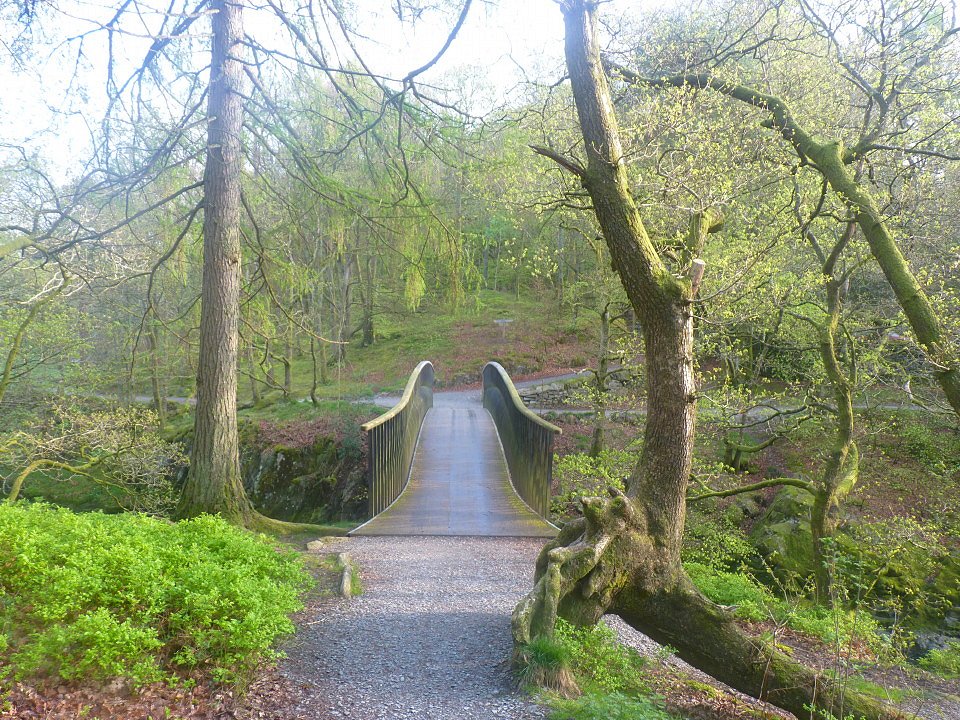 The Bridge over the Brathey.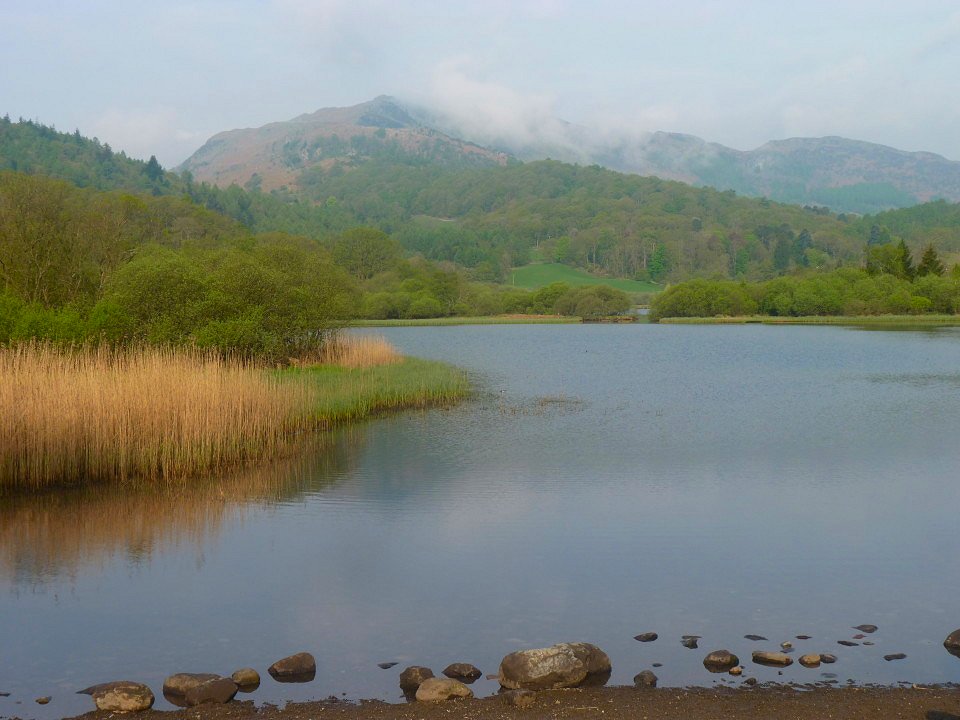 Tranquil Elter Water.
We followed the CW all the way up Great Langdale and when we came to the Stickle Barn pub I said goodbye to the boys and after a short wait caught the bus to Ambleside and then back to my car in Ulverston. Thanks once again to Martin and Keith for letting me tag along and I hope I didn't slow you down to much!
Last walk - A tour of the far eastern fells Next Walk - Black Fell