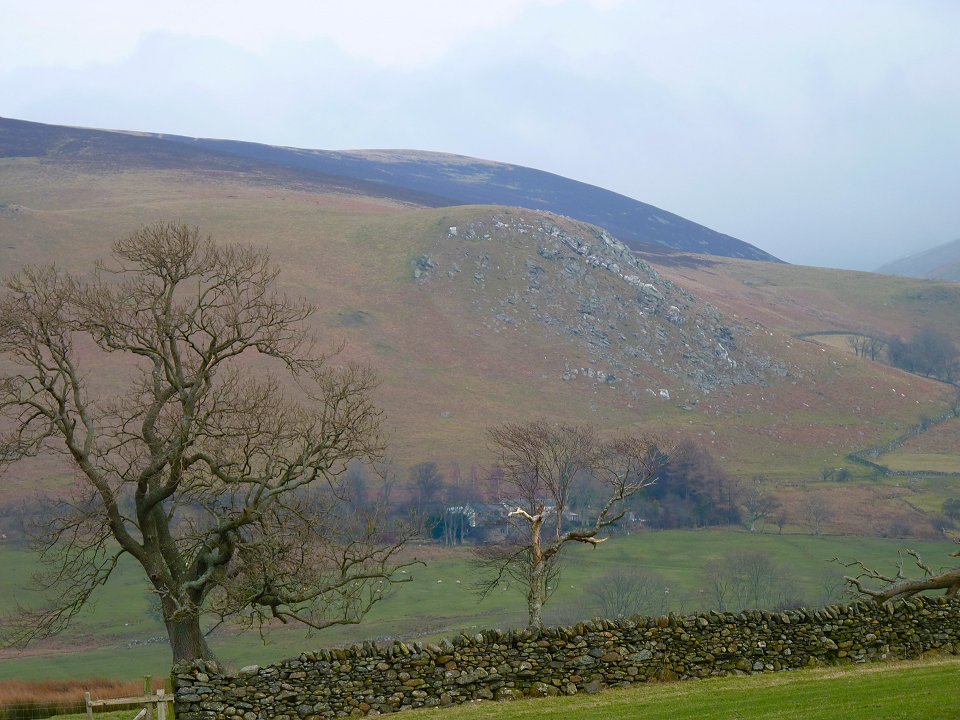 Brockle Crag with Great Cockup behind from the road past Dash Farm.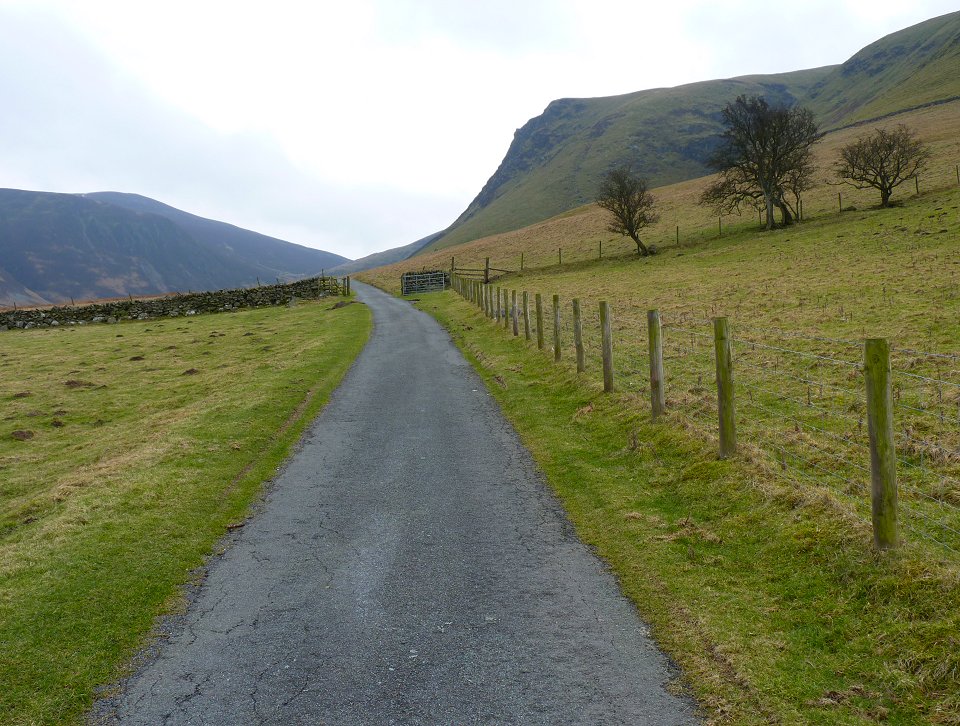 Following the road with Dead Crags looming on the right..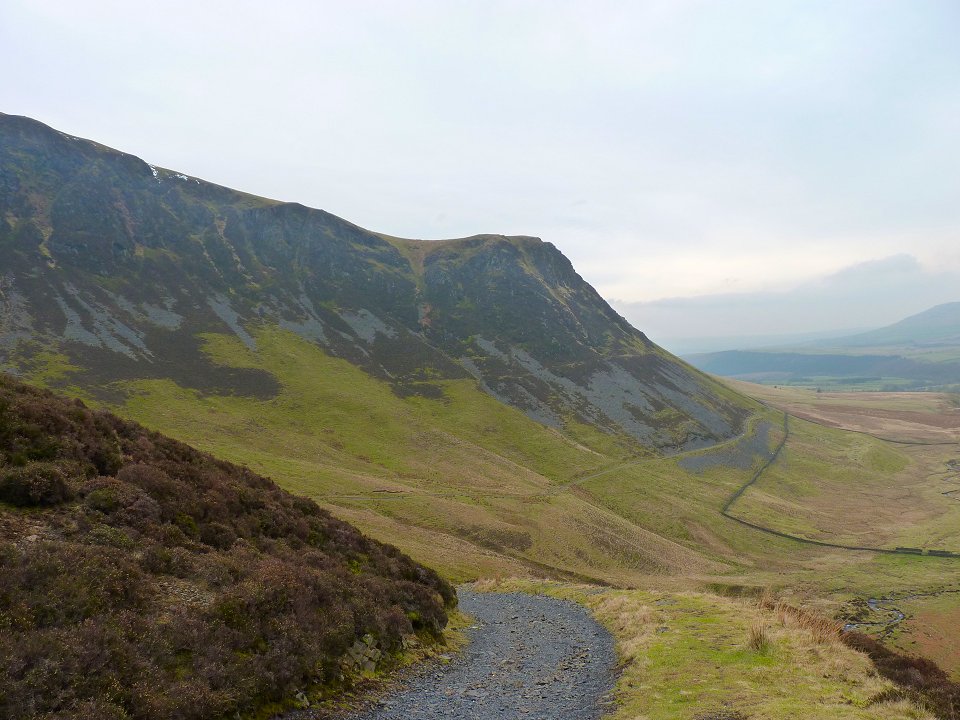 At the top of the hill now looking back at the lower end of Dead Crags.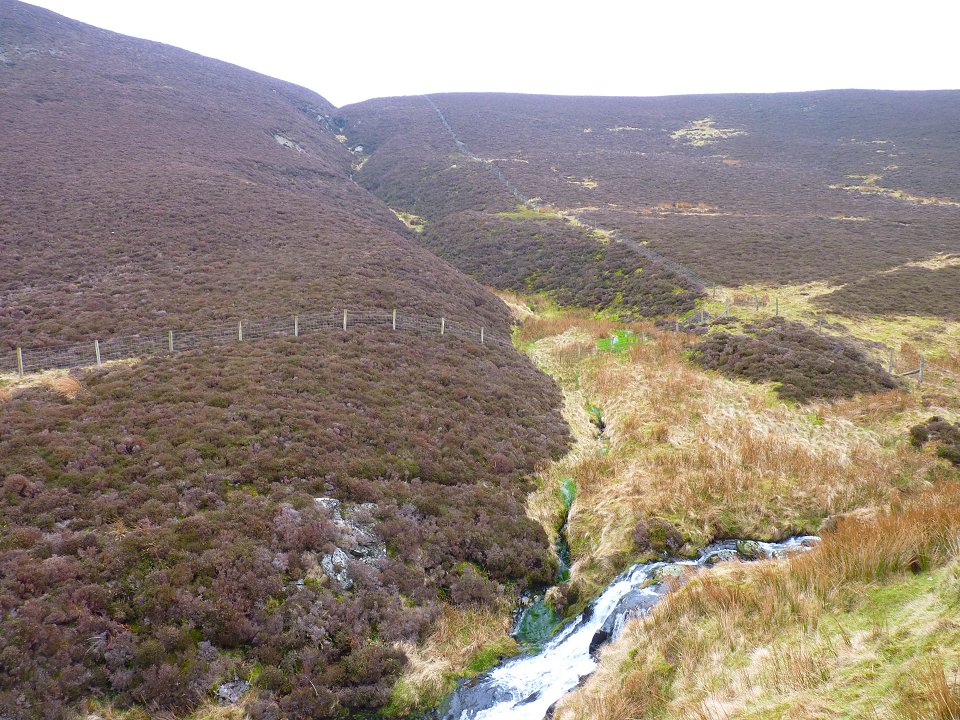 I turn left here and follow the fence up by Dry Gill.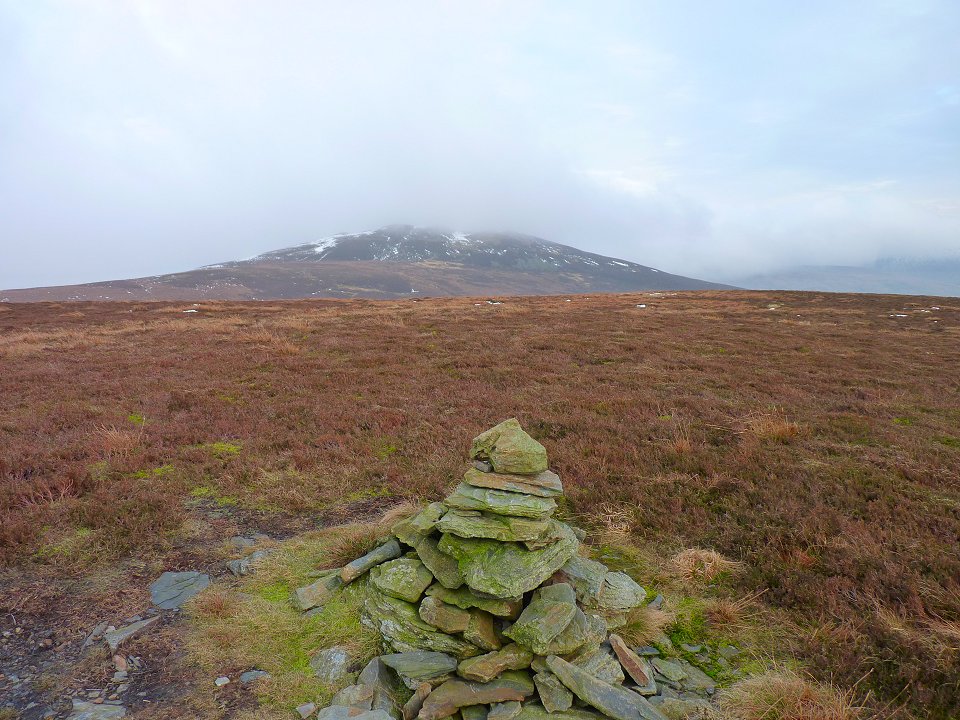 On Little Calva now looking over to Great Calva which seems further away than it actually was.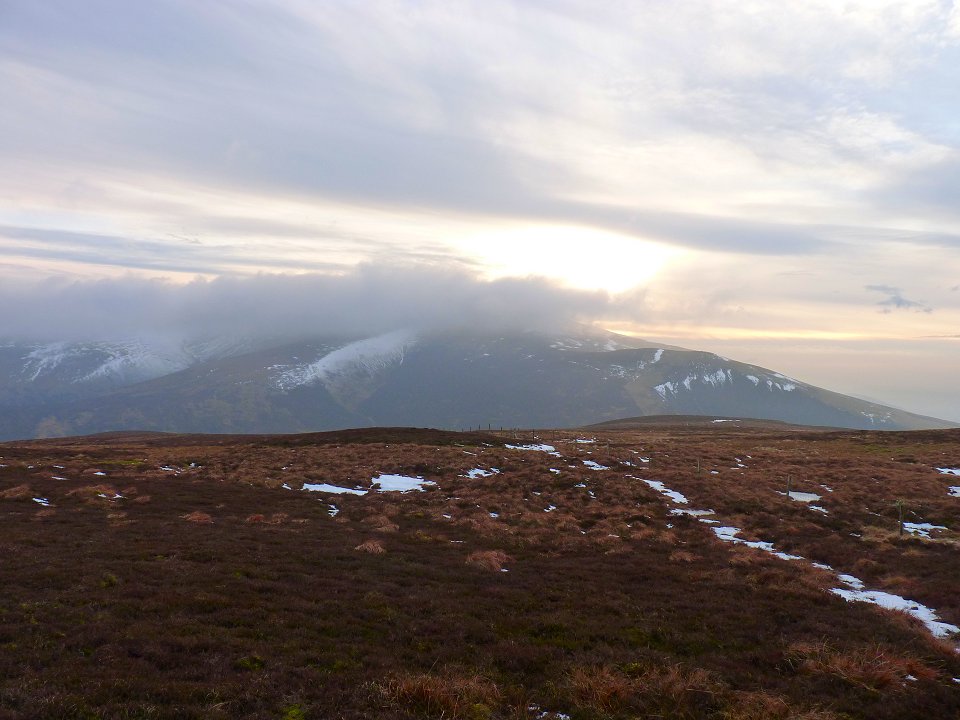 Quite a boggy crossing between the two fells, but navigation is easy you just follow the fence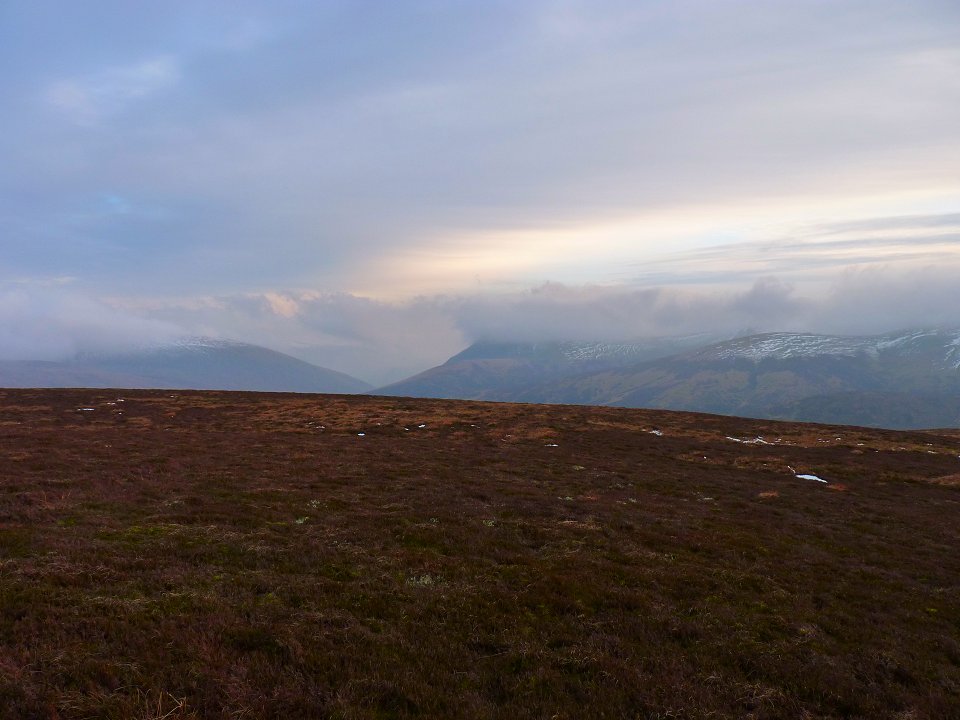 The wind was picking up now and it was pretty chilly! This is looking down the gap between Lonscale Fell and Blease Fell.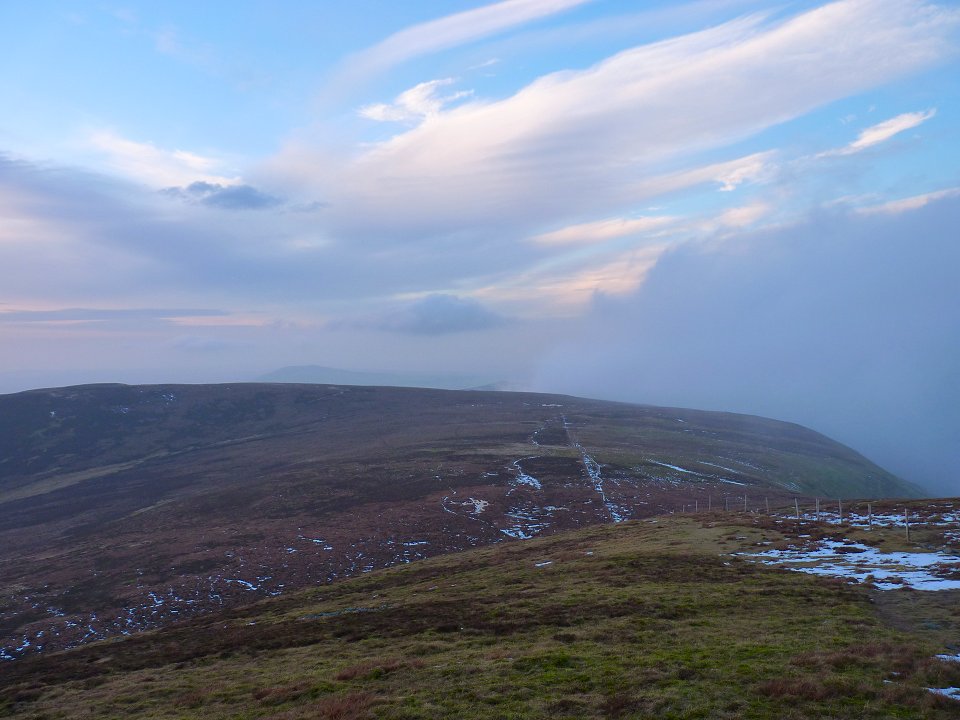 Still following the fence and I have just reached the welcome bit of rock on the climb to Great Calva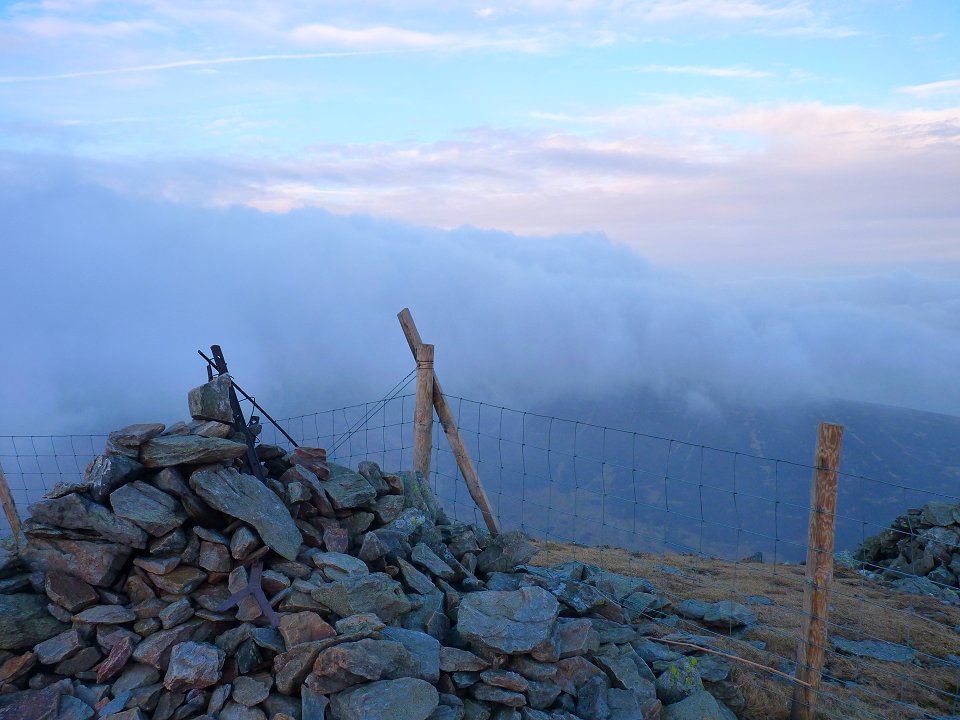 Misty view from the top of Great Calva.
I made my way down through the heather and found a not too boggy spot by the river.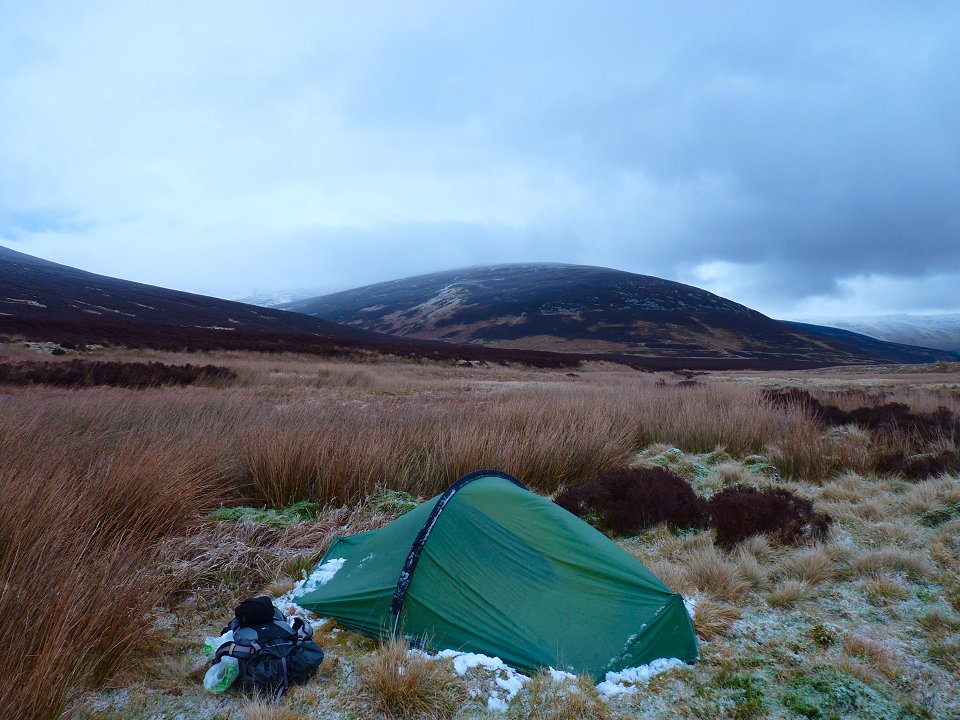 A bit of snow fell in the night and the fells were still clagged in in the morning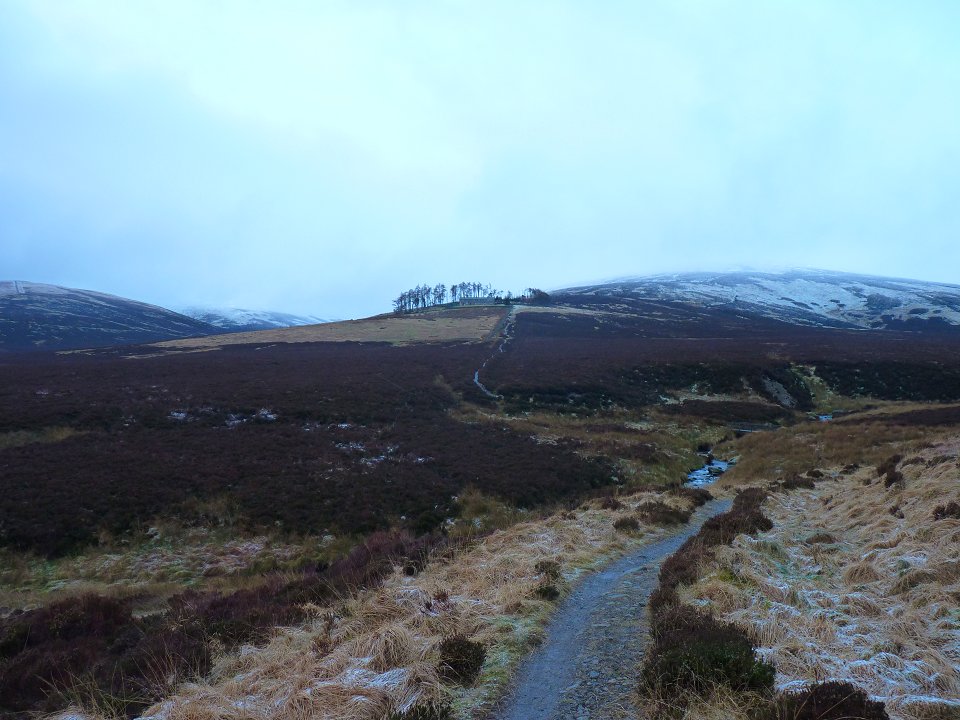 I had intended to climb Lonscale Fell and then go over Skiddaw Little Man and come down by the Longside Edge / Ullock Pike ridge but when I reached Skiddaw house (seen here in the trees) the tops showed no sign of clearing and the snow started falling a bit heavier so I made my way along the Cumbria Way back to the car.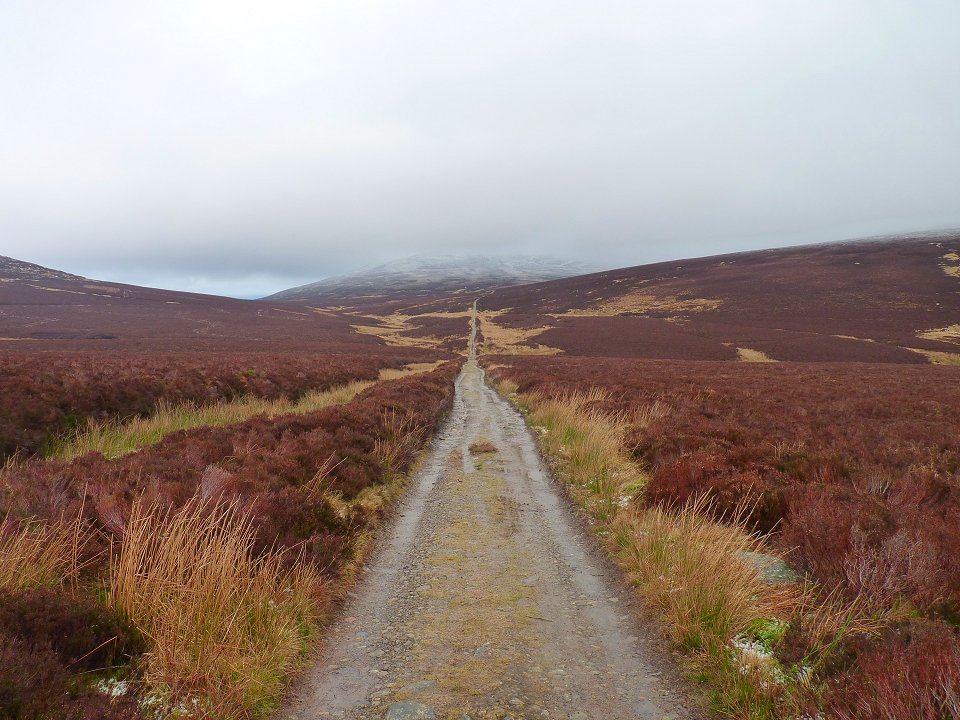 Following the Cumbria Way.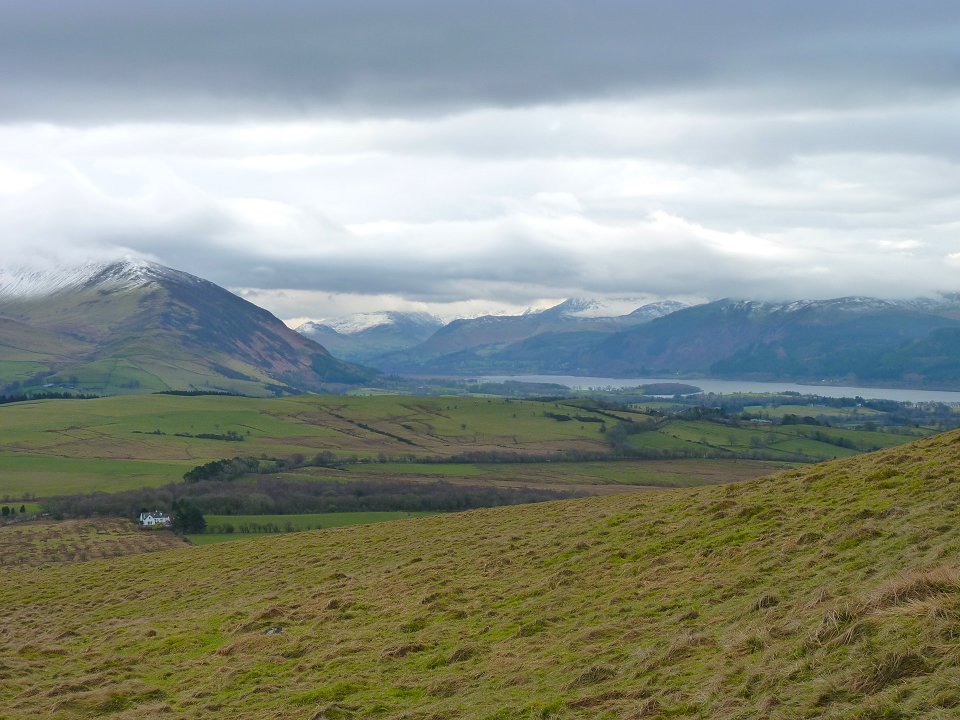 As I finished a lot earlier than planned I drove round to Binsey and had a quick dash up and down. The weather on the drive down through the Lakes was very strange, it was raining as I left Binsey, there was a light dusting of snow in Keswick, Dunmail Raise and Grasmere were absolutely covered but the streets of Ambleside had not a hint of snow and Windermere was like Keswick with just a sprinkling.
Last walk - Langdale skyline Next walk - Cumbria Way take one