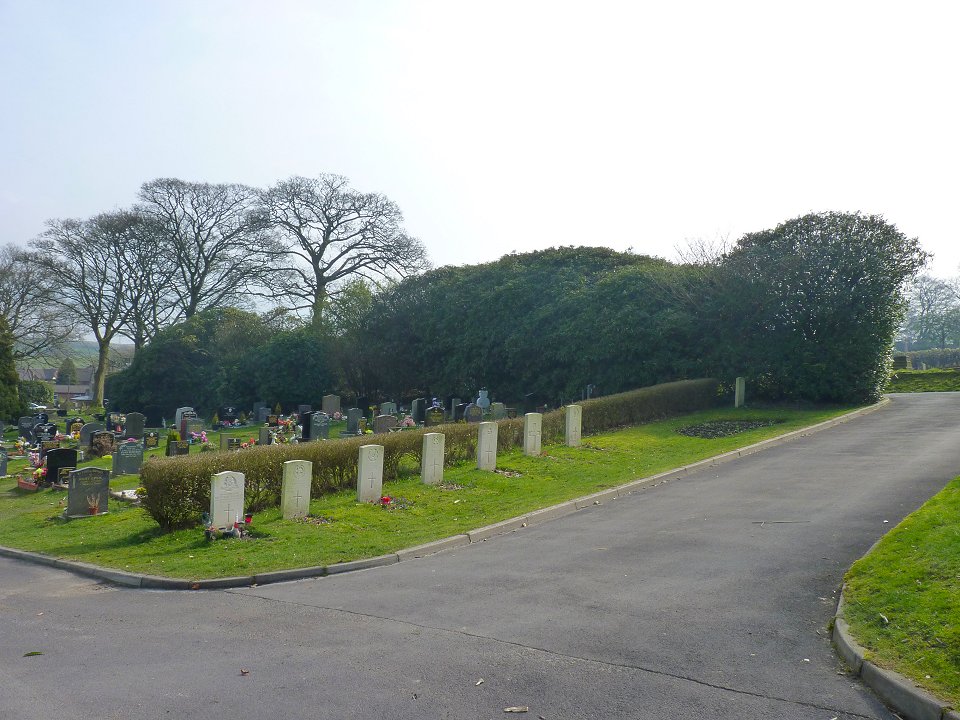 My walk takes me through the cemetery and as I pass these graves from the Great War I feel a bit melancholy as they they are all markers of boys who were younger than my eldest son.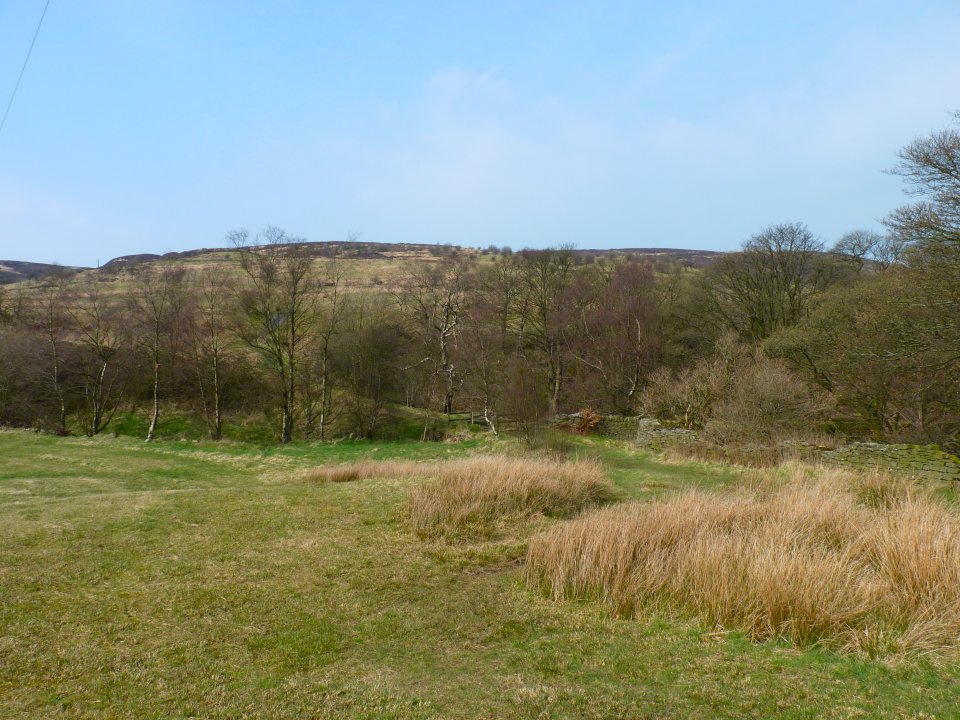 But I soon pass on to the open moor and head for the path to Darwen tower..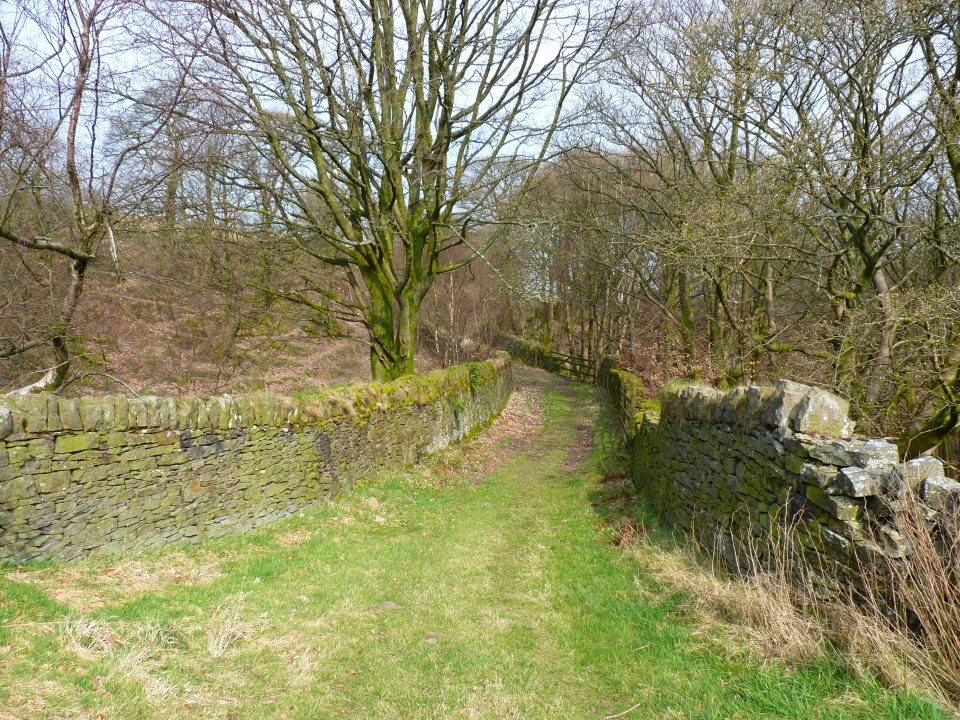 An interesting old lane.
Darwen Tower come into view. It had a metal domed roof until Christmas when it was blown off in a gale..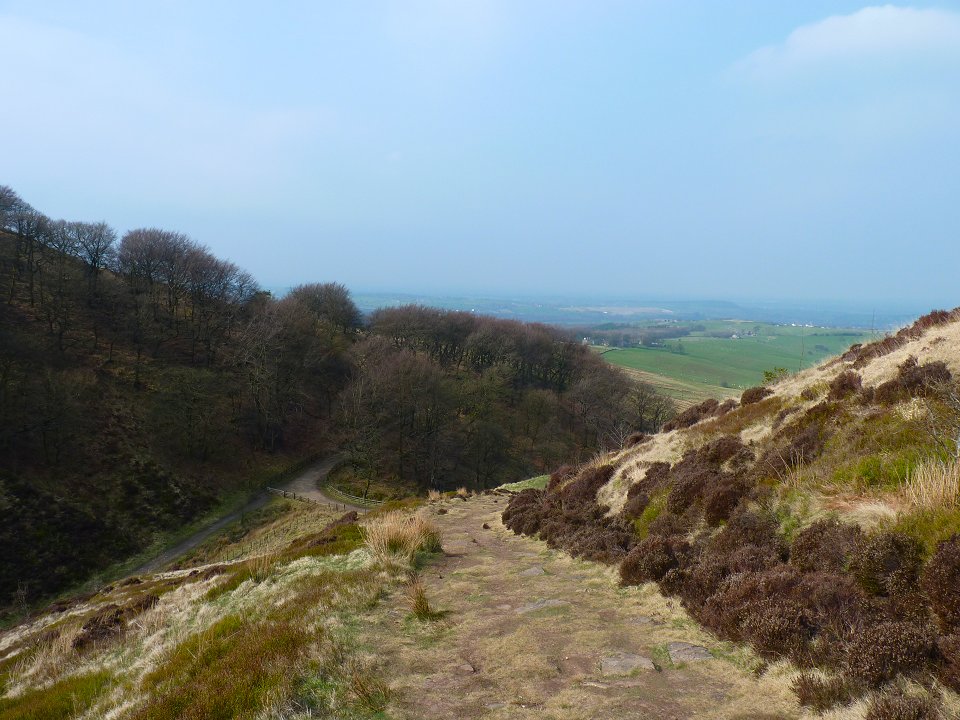 Coming down off the moor now and heading for Tockholes.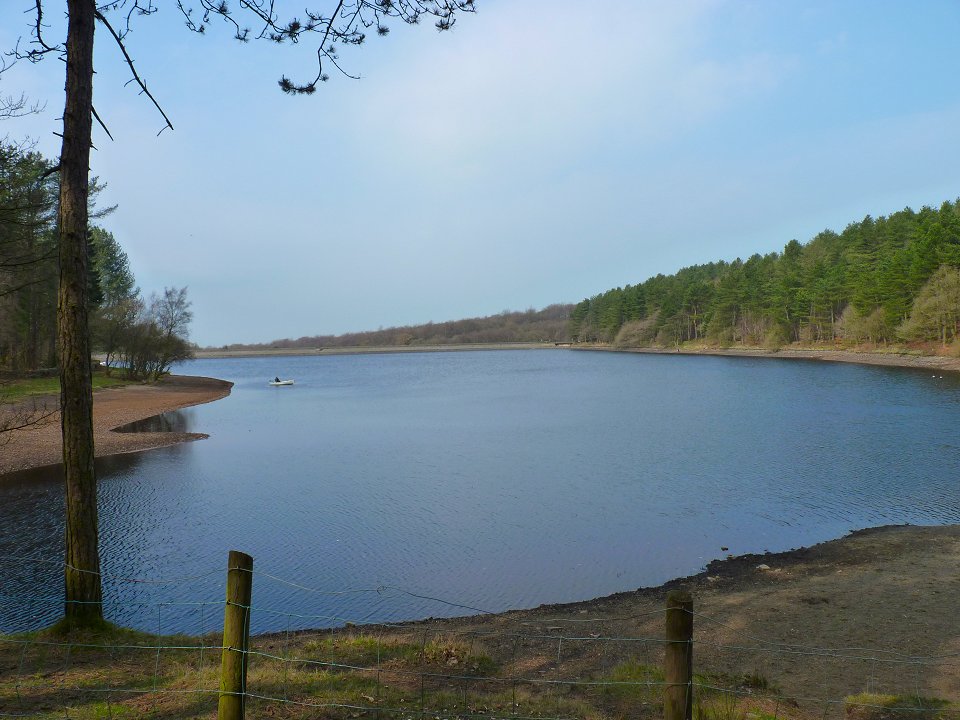 After crossing the road the path drops down through pleasant woodland to the Roddlesworth reservoirs.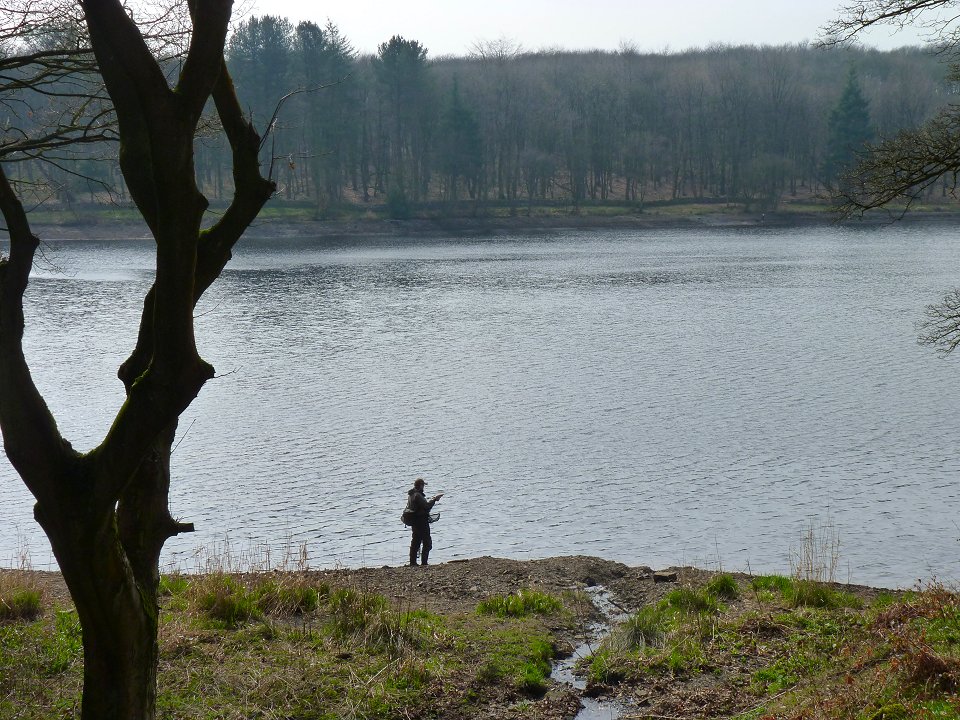 Not a bad way to spend a Saturday afternoon.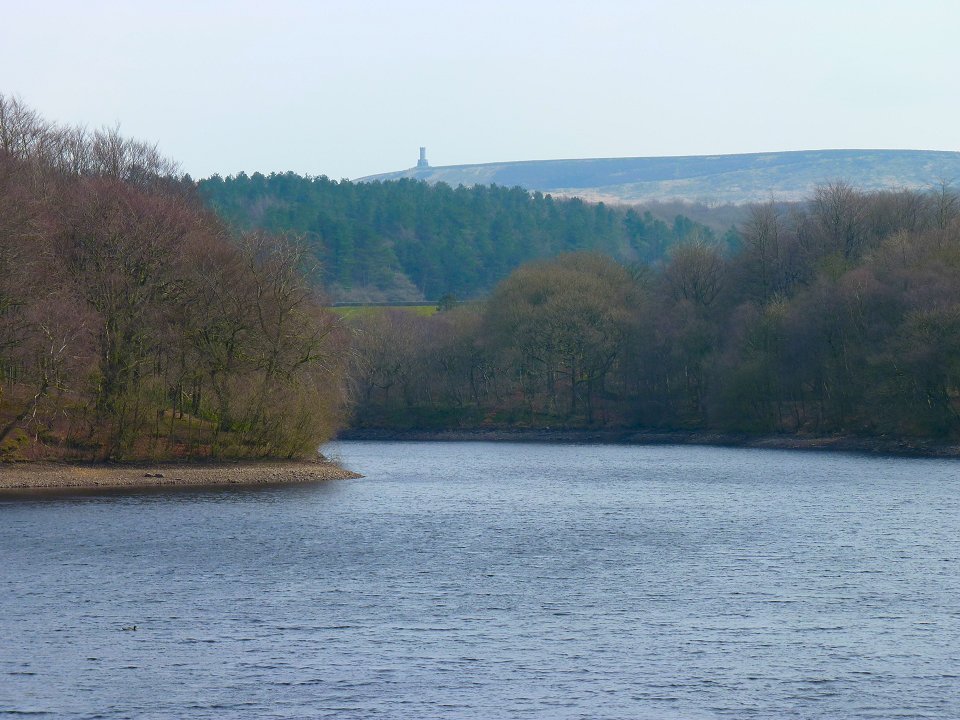 Looking back to the tower from Roddlesworth.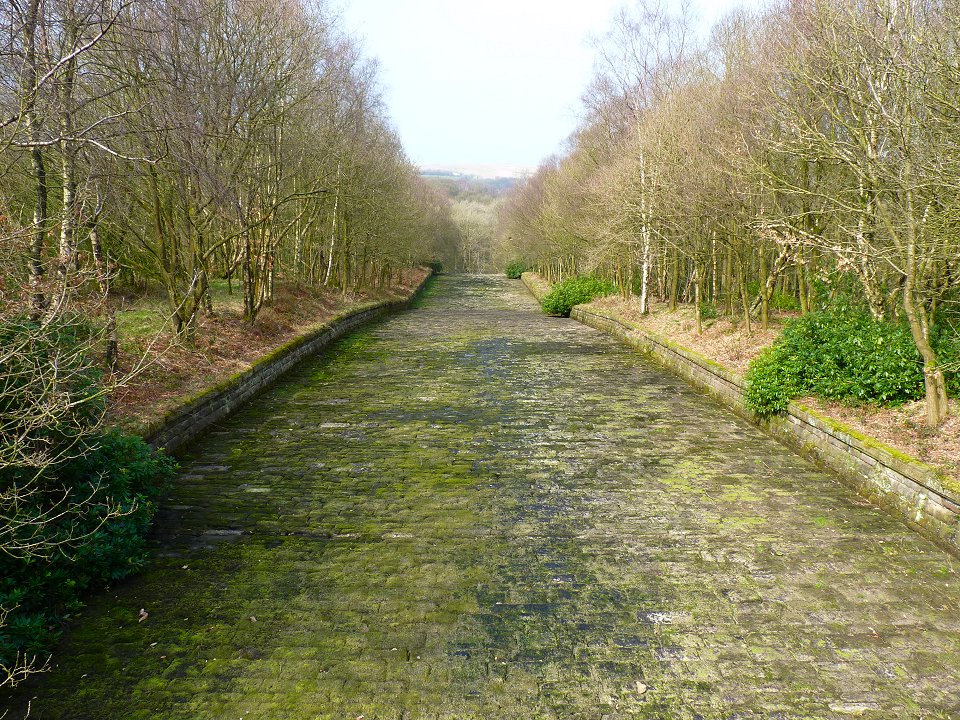 The overflow slipway. From Abbey village the path wound it's way through several farms until it passed under the M65. I found this stretch a bit depressing as the path was full of litter and people had driven down the small lanes to fly tip.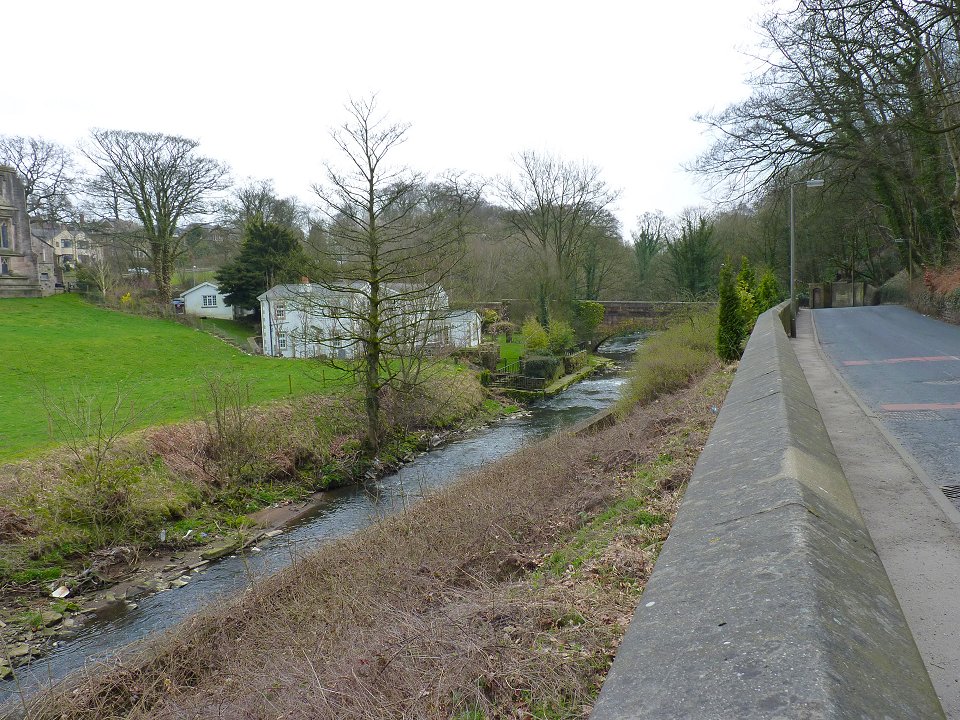 A bit of dodgy navigation meant that I walked on the road a bit more than planned but the little village of Pleasington lived up to it's name. This the bridge over the river Darwen.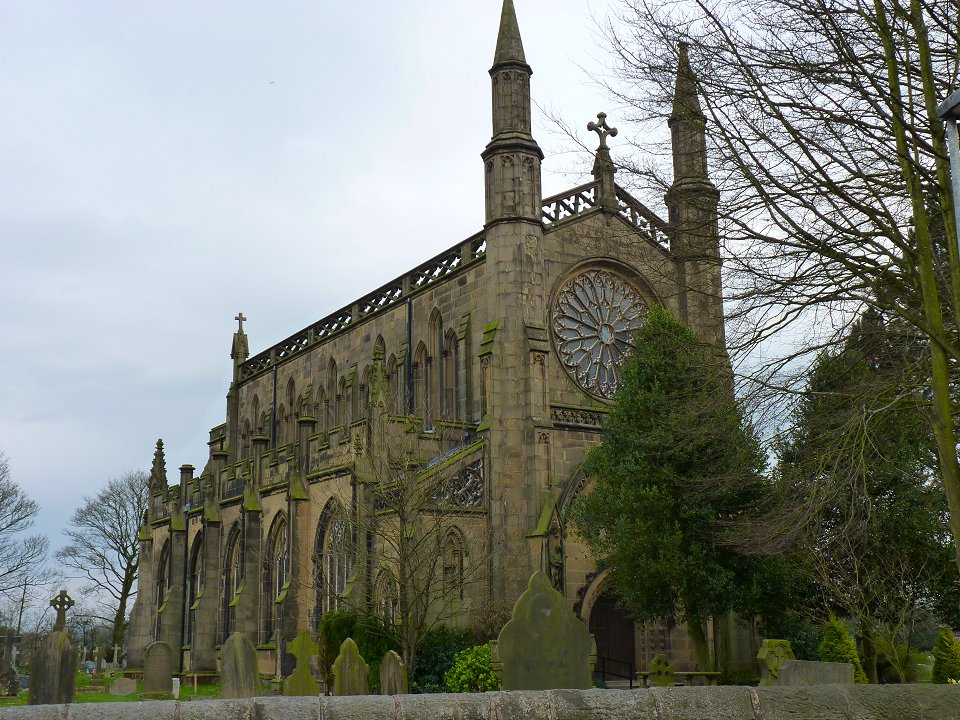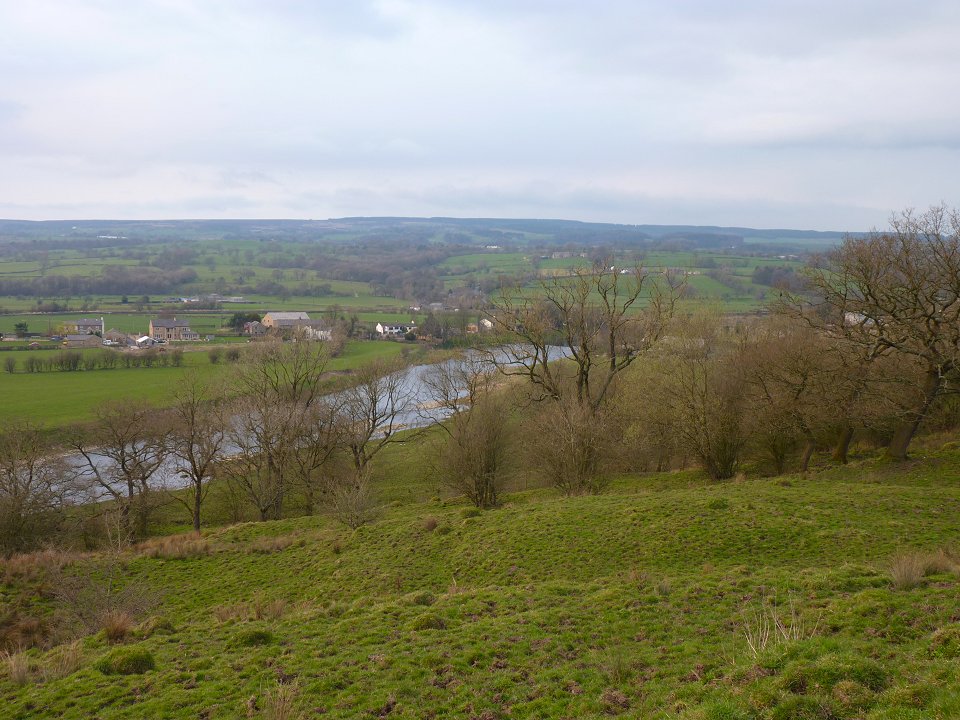 After leaving Pleasington I made my way through farmland and past the little village of Mellor until I dropped down to the river Ribble. Unfortunately the only bridge accros lies a little way from Ribchester so I had to walk around one and a half. miles to reach the the end of my walk.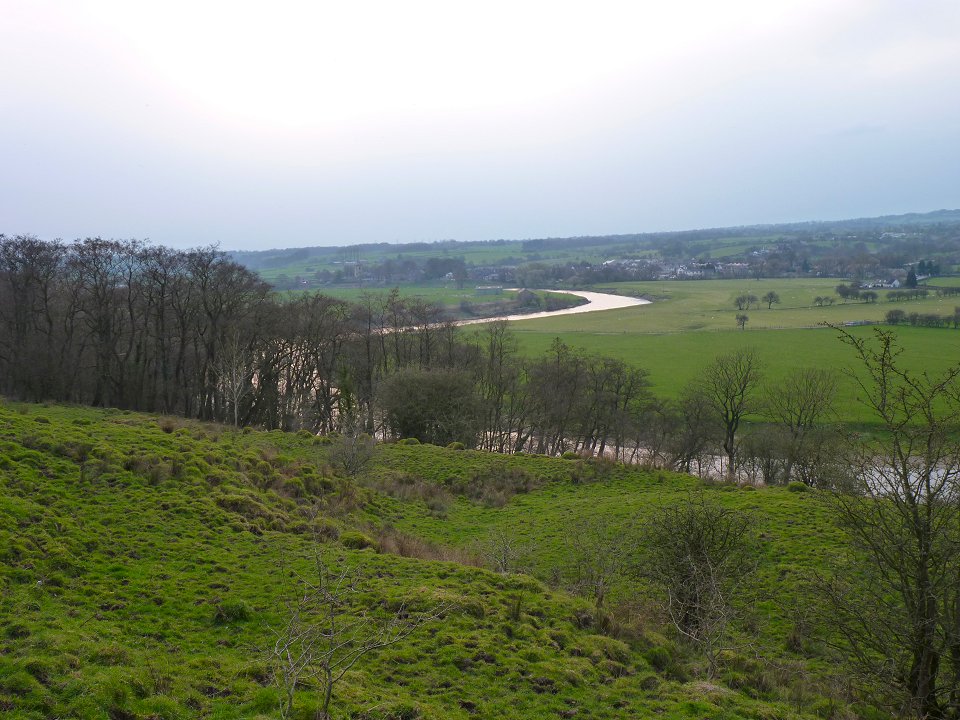 The Ribble with Ribchester beyond.
Last walk - Cumbria Way take one Next walk - A tour of the far eastern fells