WWW.KARLSWALKS.CO.UK
PICTURES AND TRIP REPORTS FROM MY WALKS IN THE ENGLISH LAKE DISTRICT
---
E-mail - karl@karlswalks.co.uk
Pike'o Blisco and Cold Pike
16th April 2023
Three Shire Stone - High Teighton How - Black Crag - Pike'o Blisco - Red Tarn - Cold Pike - Red Tarn - Three Shire Stone ( About 4 miles 1500ft ascent )
Just a few photos from a very short and misty walk setting out from the parking spaces around the Three Shire Stone at the top of Wrynose Pass. I originally wasn't going to post these as there really were no views to speak off but as I'm stuck at home ill when I'd planned to be walking and as this is supposed to be a diary of my walking trips here they are.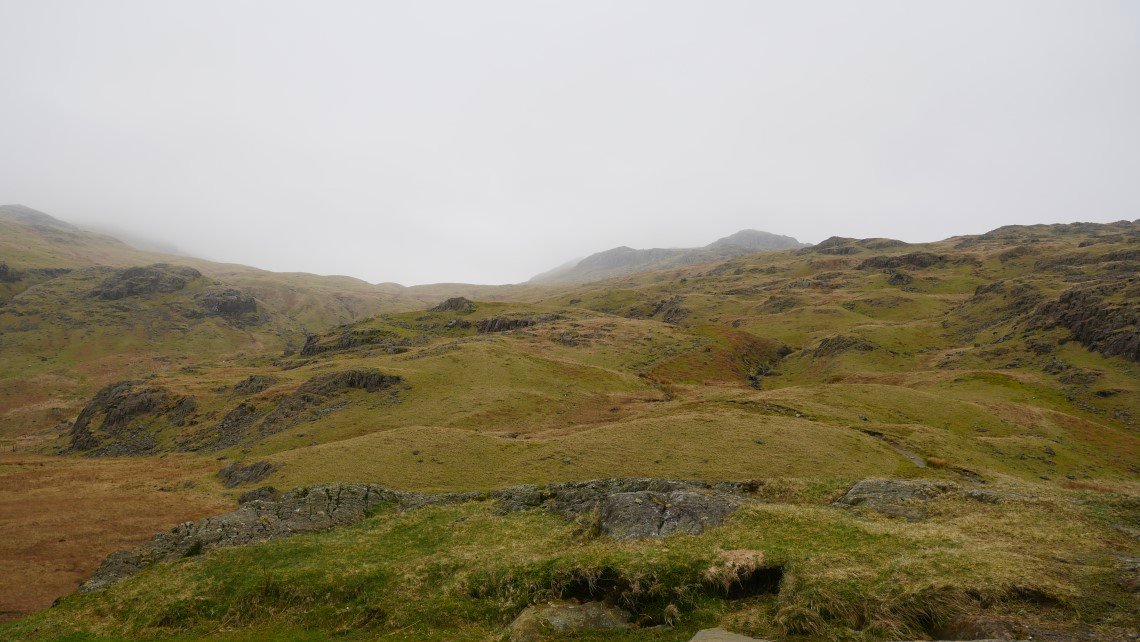 The clouds were actually not too low on the fells so we hoped they might rise a bit further,. This is looking along the path we are about to walk.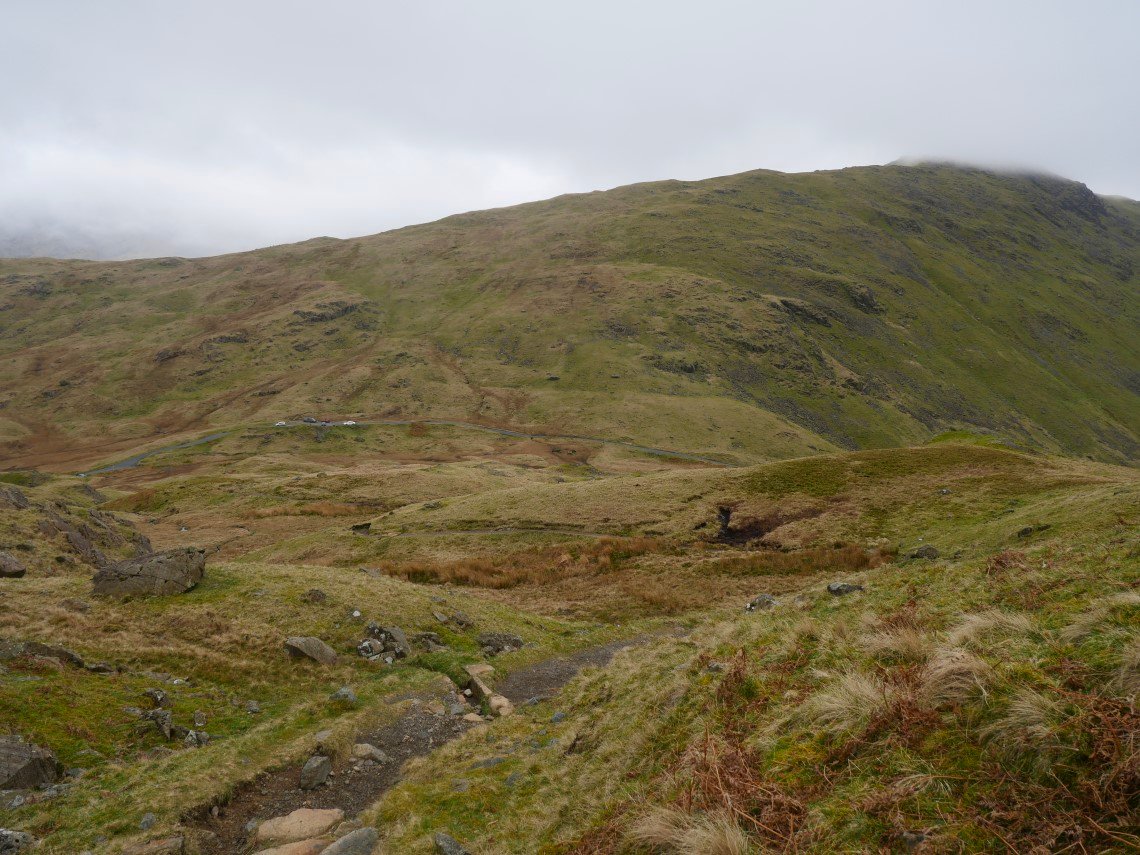 And this is looking back to the top of Wrynose Pass. The lower reaches of Wet Side Edge are clear.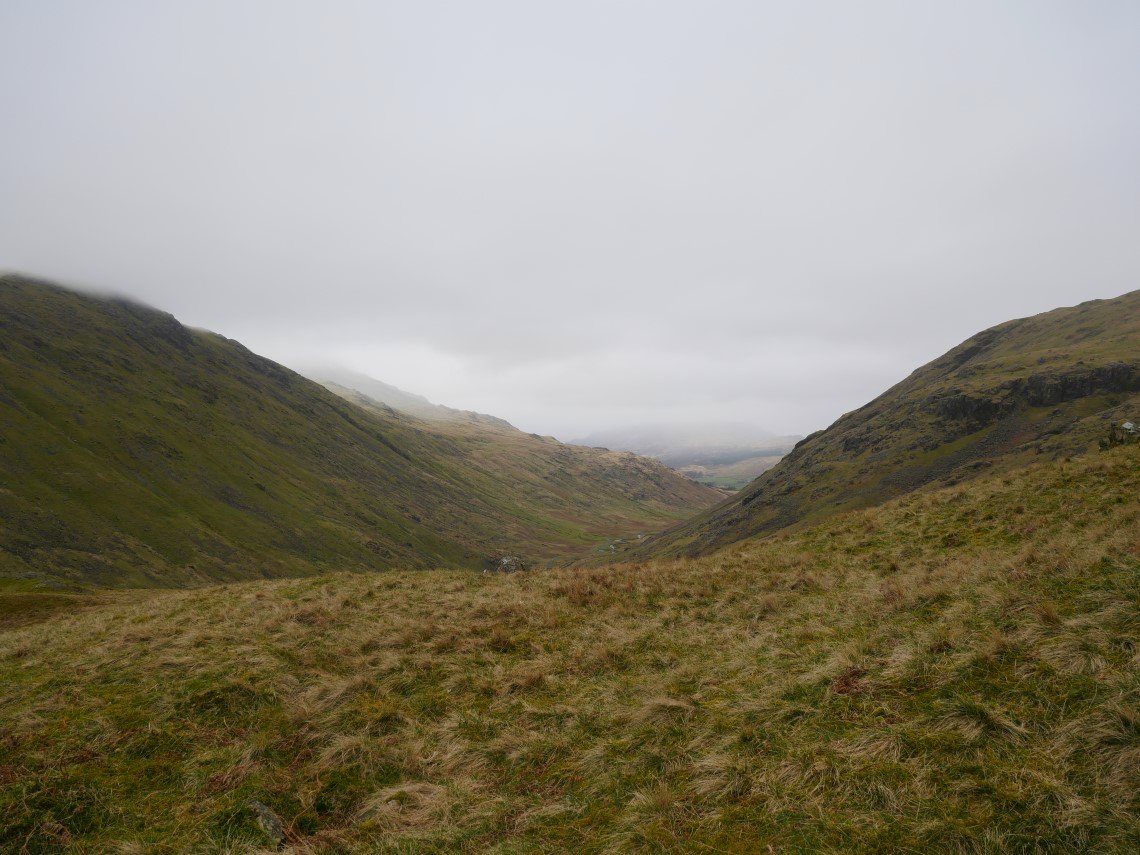 Only a very faint view of Harter Fell today.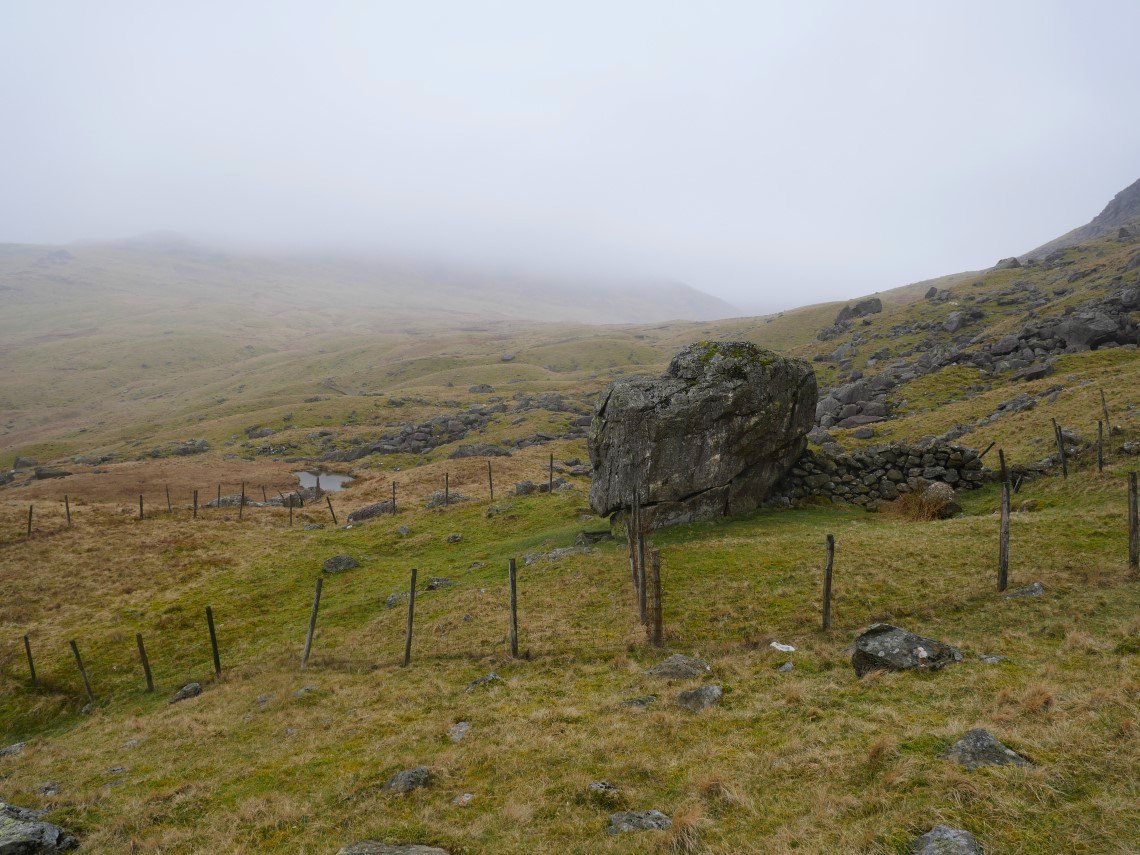 Rather than plod the same way up and down to Pike o' Blisco we turned right just below the sheepfold and made for Black Crag.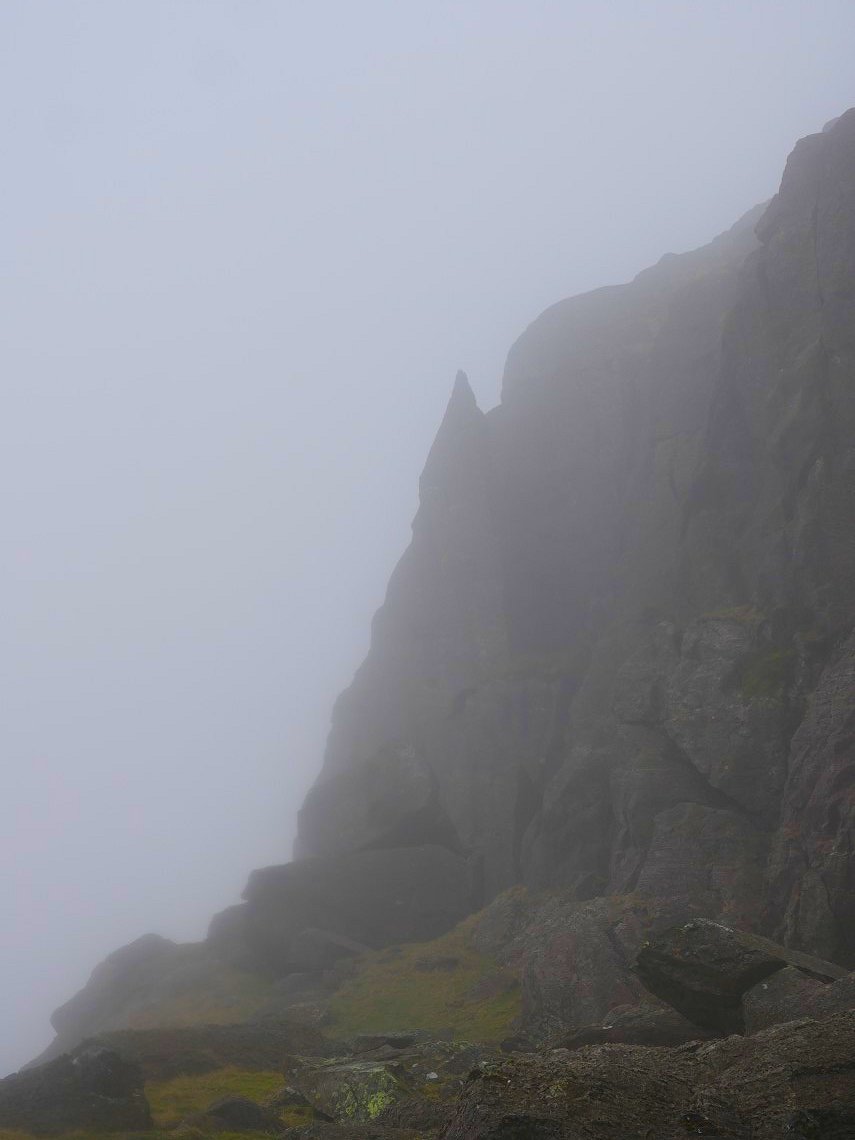 The rock needle pointed out by Wainwright ( southern fells, Pike o' Blisco page 8 )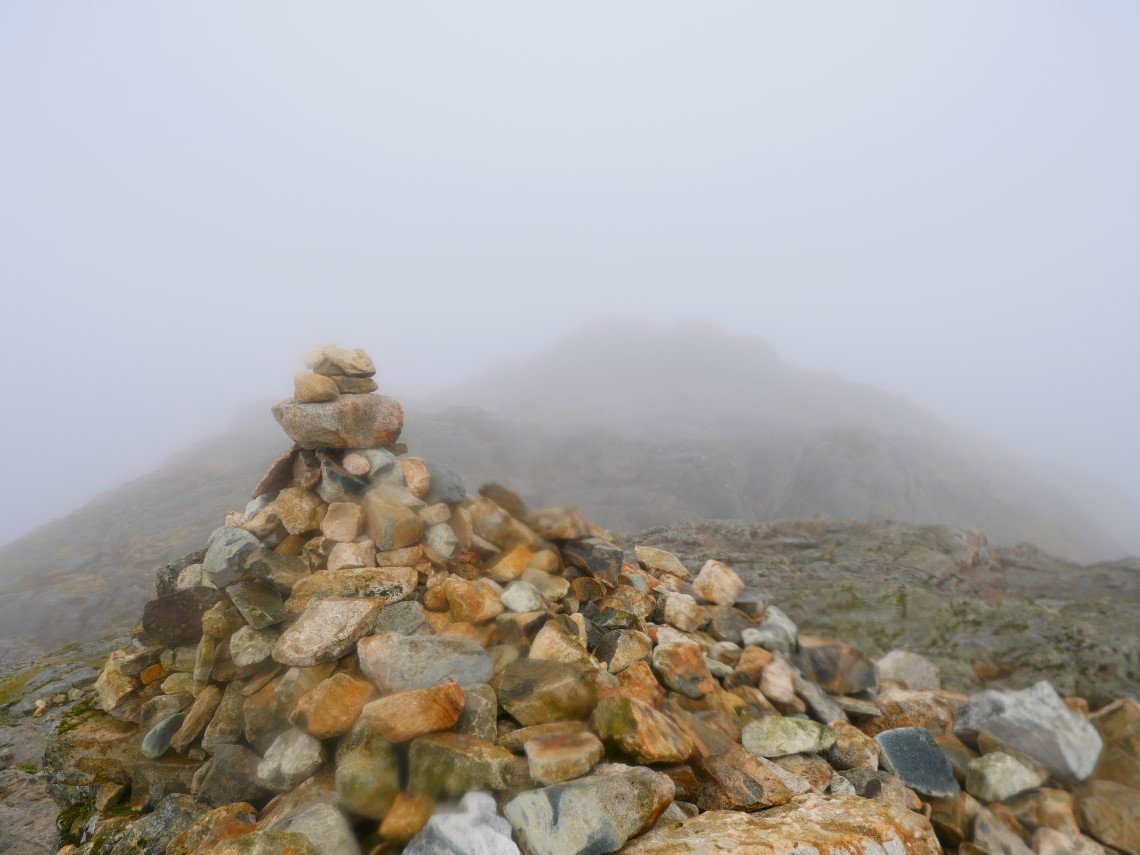 Well into the cloud and not a lot to see from Pike o' Blisco summit.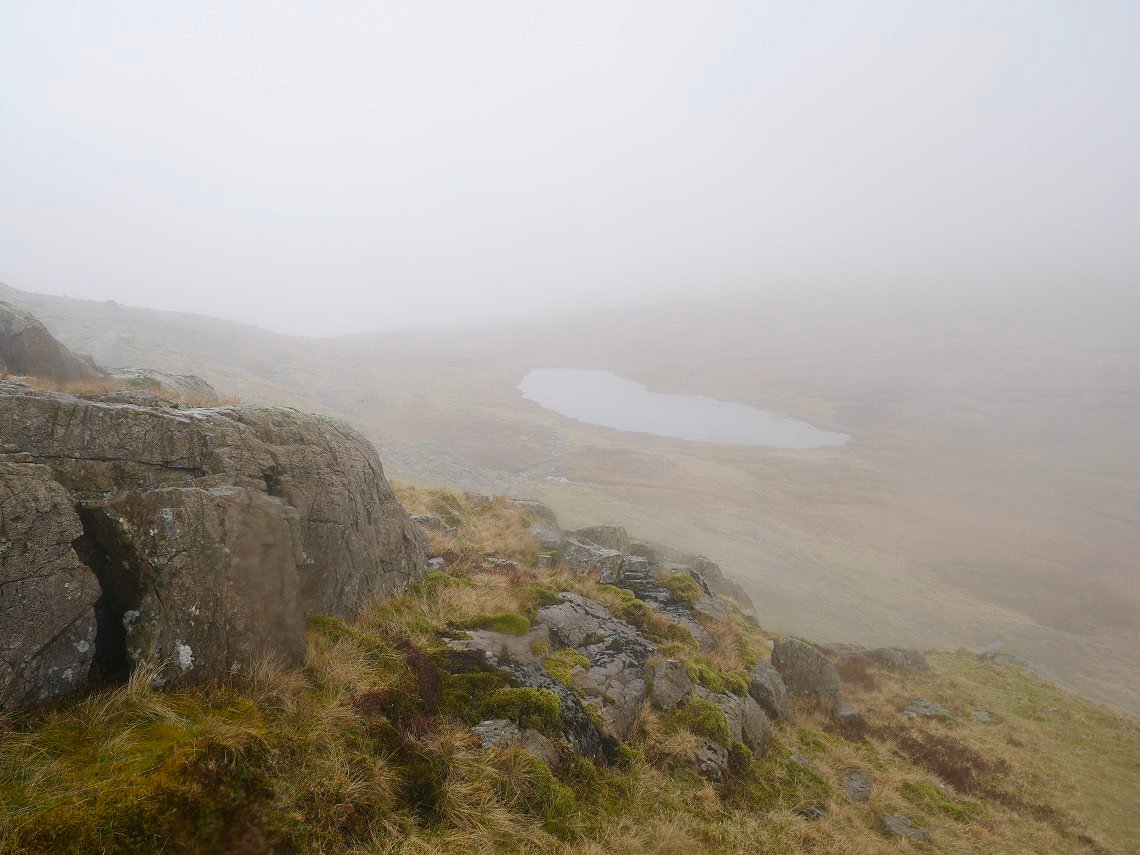 Red Tarn appearing as we descend.
.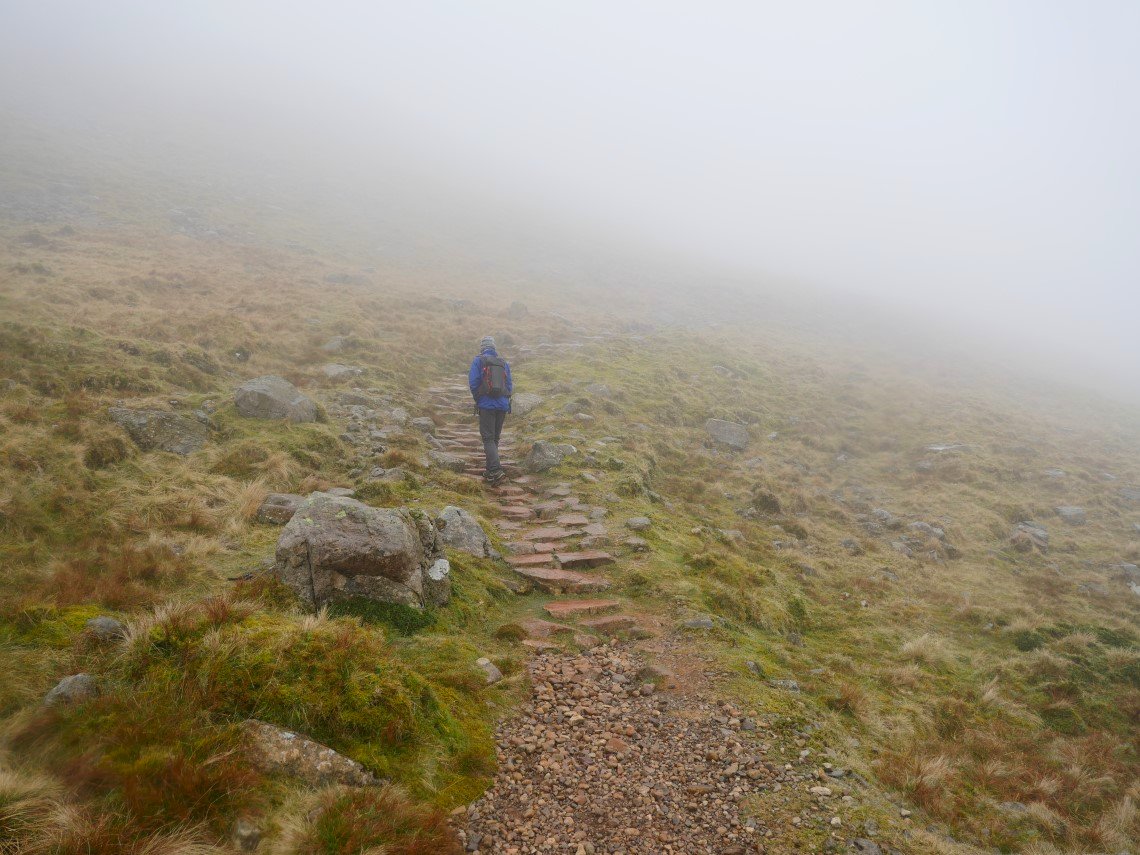 From the col it's back up again following the path which leads eventually to the Crinkle Crags. Rob ( the bad weather magnet ) has joined us today.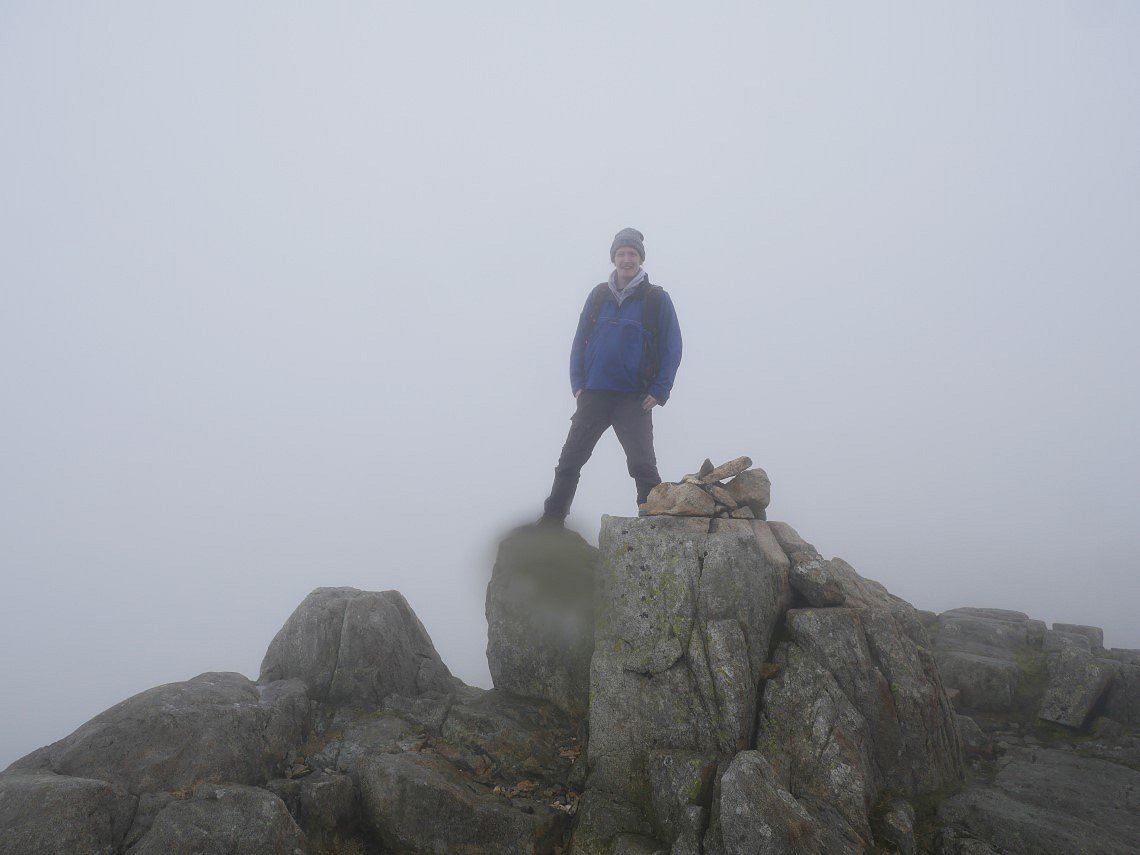 And despite the weather he was determined to get to the very top of Cold Fell.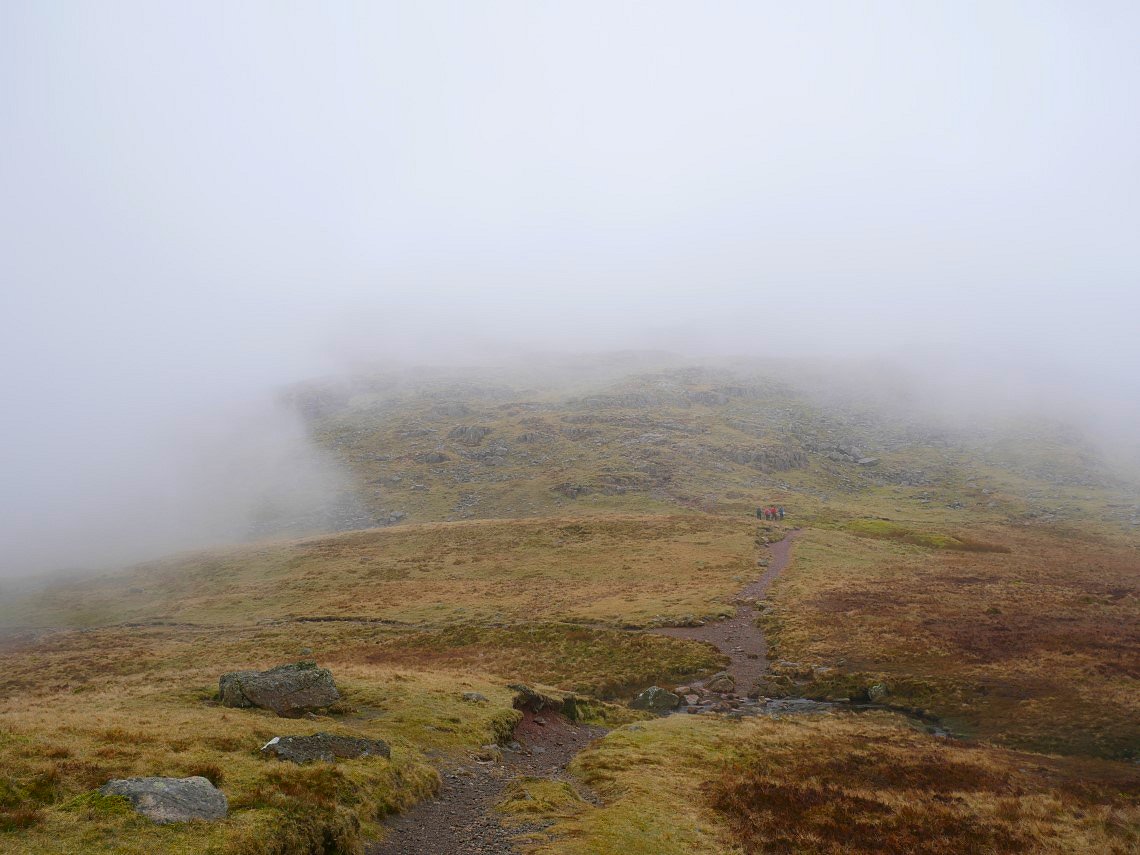 Back down to the ( slightly staggered ) Red Tarn crossroads. Left to Great Langdale, straight ahead for Pike o' Blisco and right for the Three Shire Stone.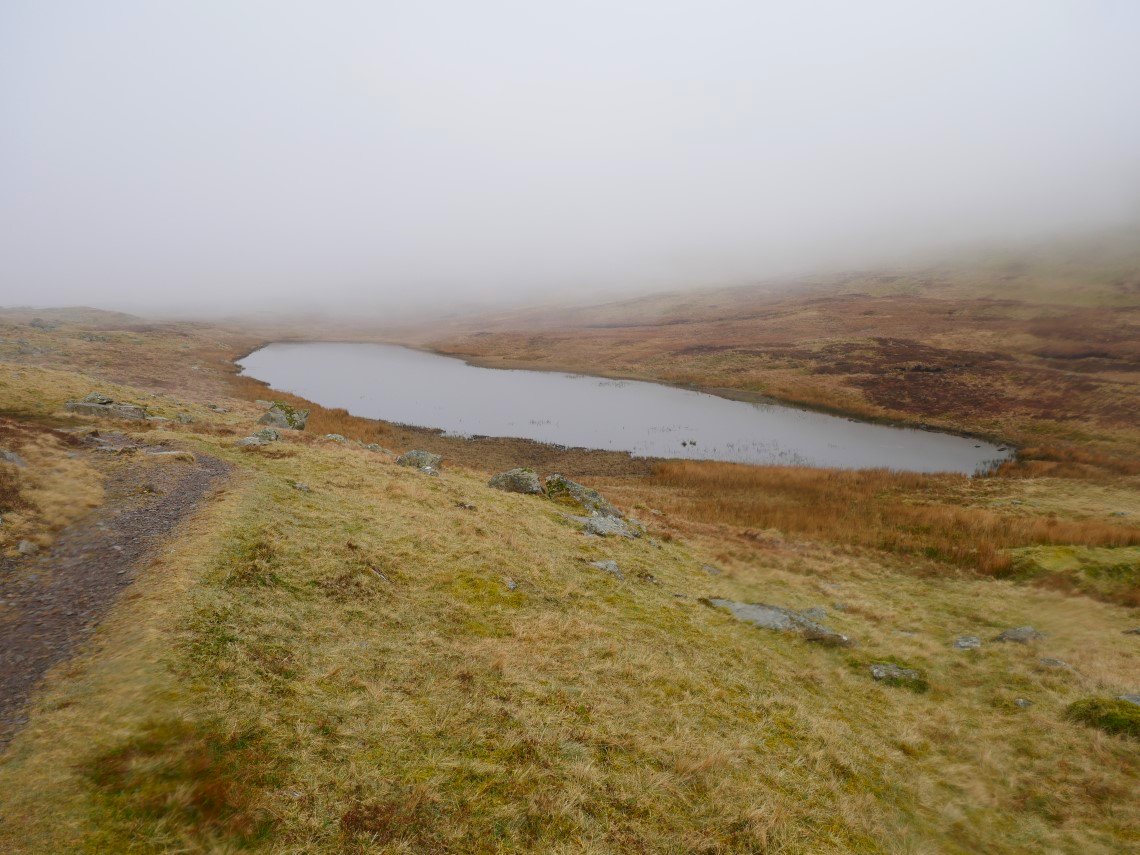 Passing Red Tarn on our way back.
Previous walk - Threlkeld to Bassenthwaite - Next walk - Around Harter Fell