WWW.KARLSWALKS.CO.UK
PICTURES AND TRIP REPORTS FROM MY WALKS IN THE ENGLISH LAKE DISTRICT
---
E-mail - karl@karlswalks.co.uk
Around Hebden Bridge
21st October 2023
Route - Hebden Dale - Gibson Mill - Hardcastle Crags - Walshaw - Black Dean - Shackleton - Abel Cross - Lumb Bridge - Lower Crimsworth - Hebden Dean ( About 10 miles 1300ft ascent )
Another ride over to Hebden Bridge to meet up with Shane but unlike last year we didn't have bright sunshine so the Autumn colours weren't quite as vivid.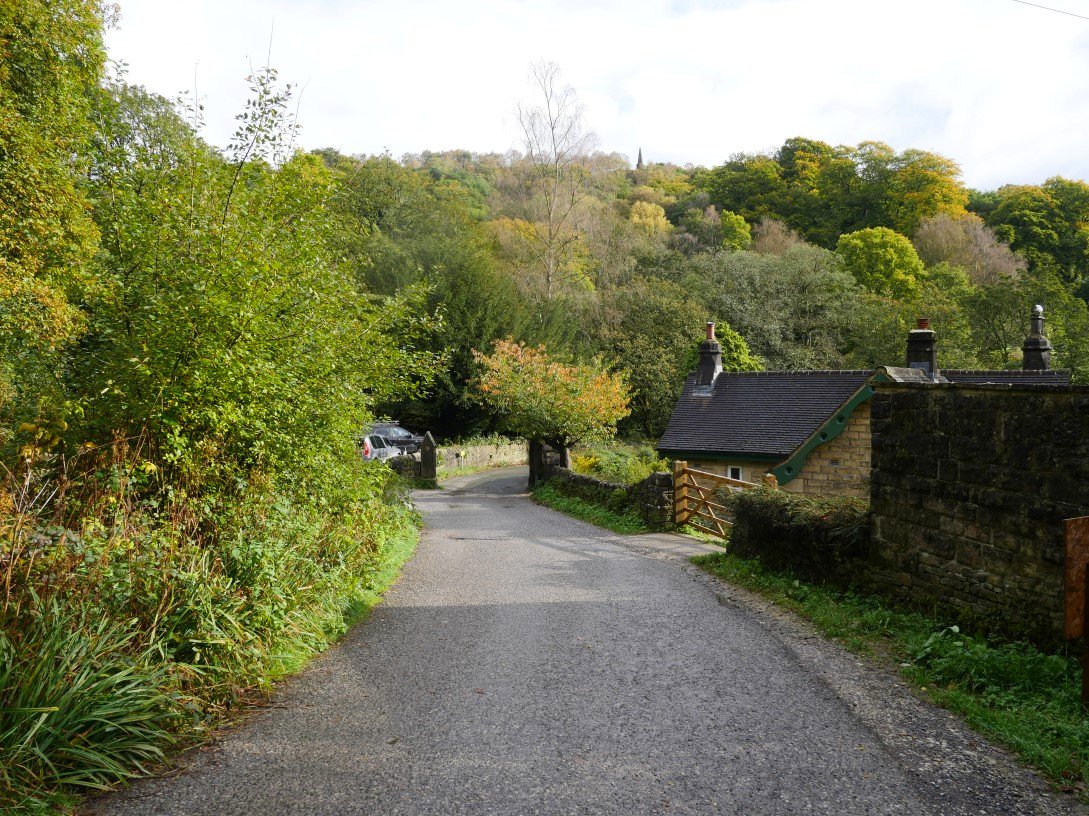 Still quite nice weather though. We parked at the national trust carpark in Hebden Dale and walked up the road heading for Gibson Mill.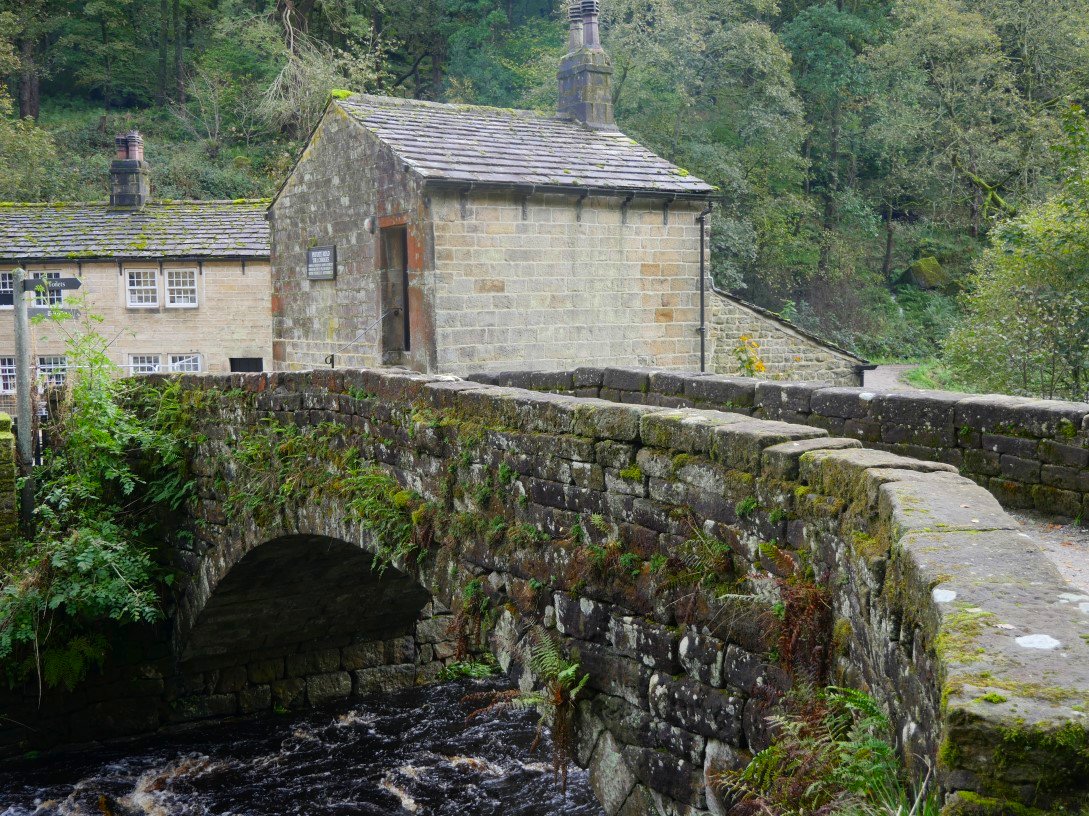 The old bridge over Hebden Water at Gibson mill.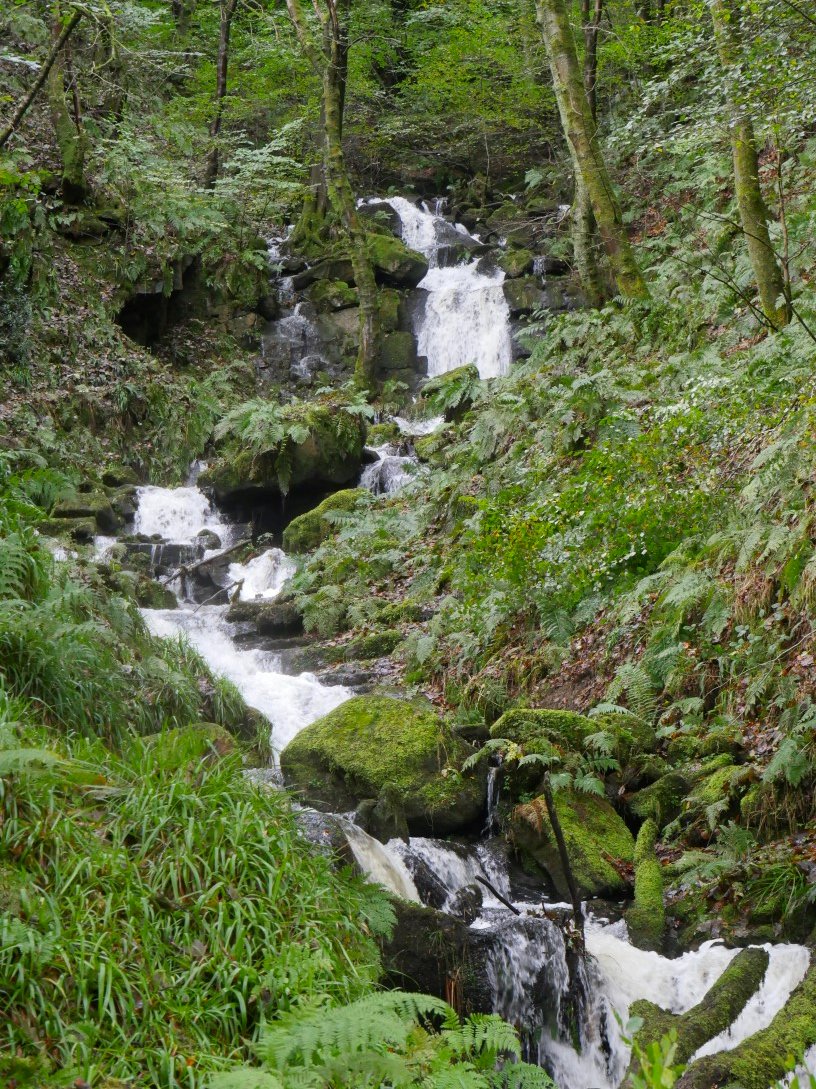 Waterfall just further along the path from the bridge.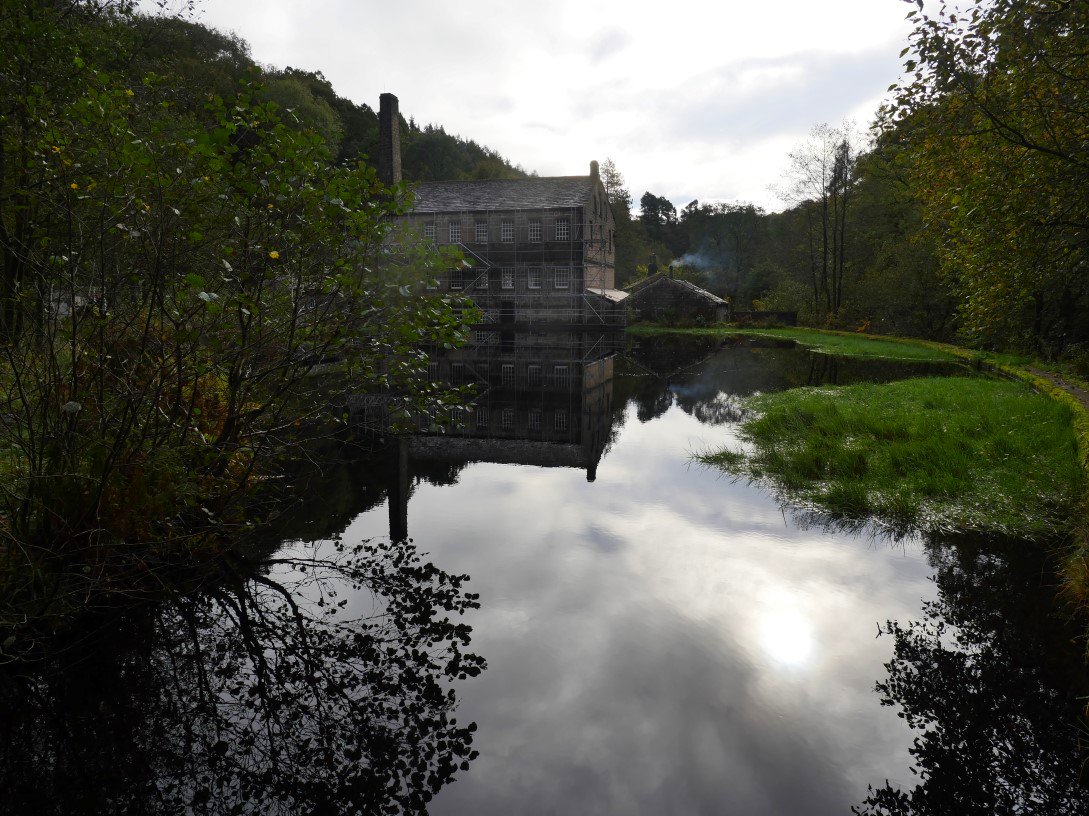 The mill pond at Gibson mill was as calm as a...well mill pond.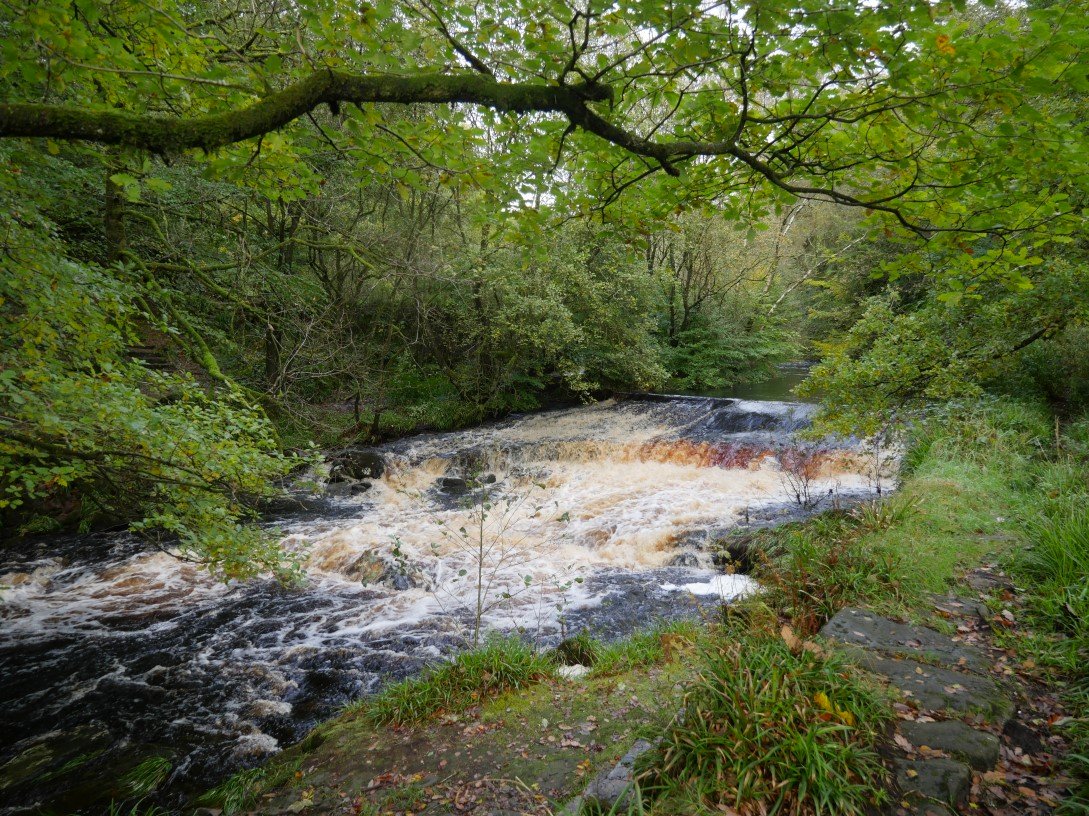 The weir below the pond wasn't calm though.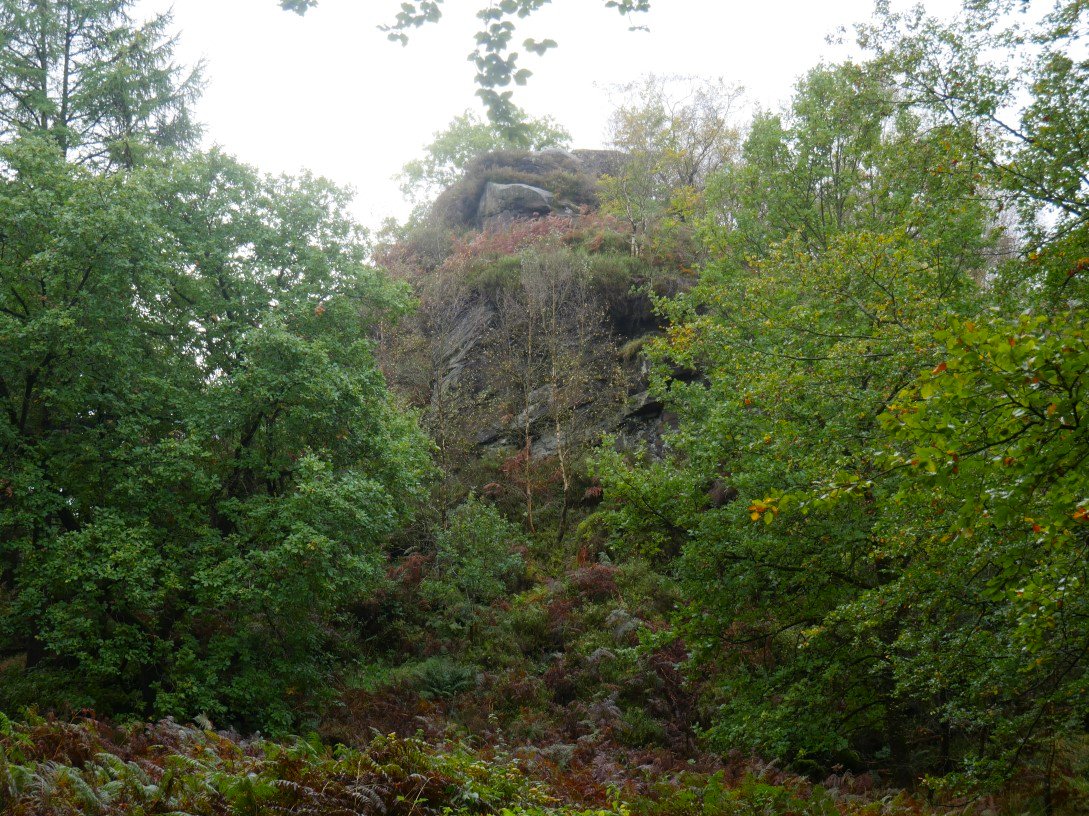 Passing Hardcastle Crags. Just past here a slight navigational cockup meant that we climbed out of the valley up to the road rather than following the track through the woods.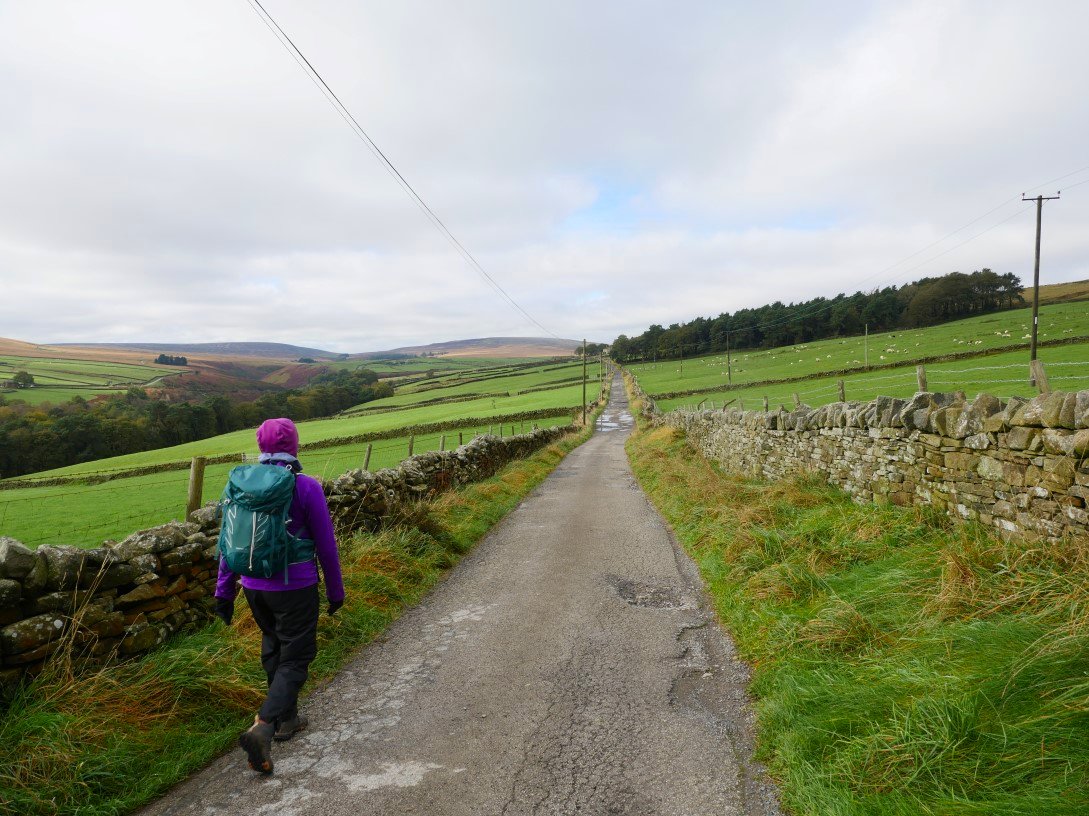 Instead of returning back down the hill we followed this nice old lane through Walshaw towards Black Dean.
.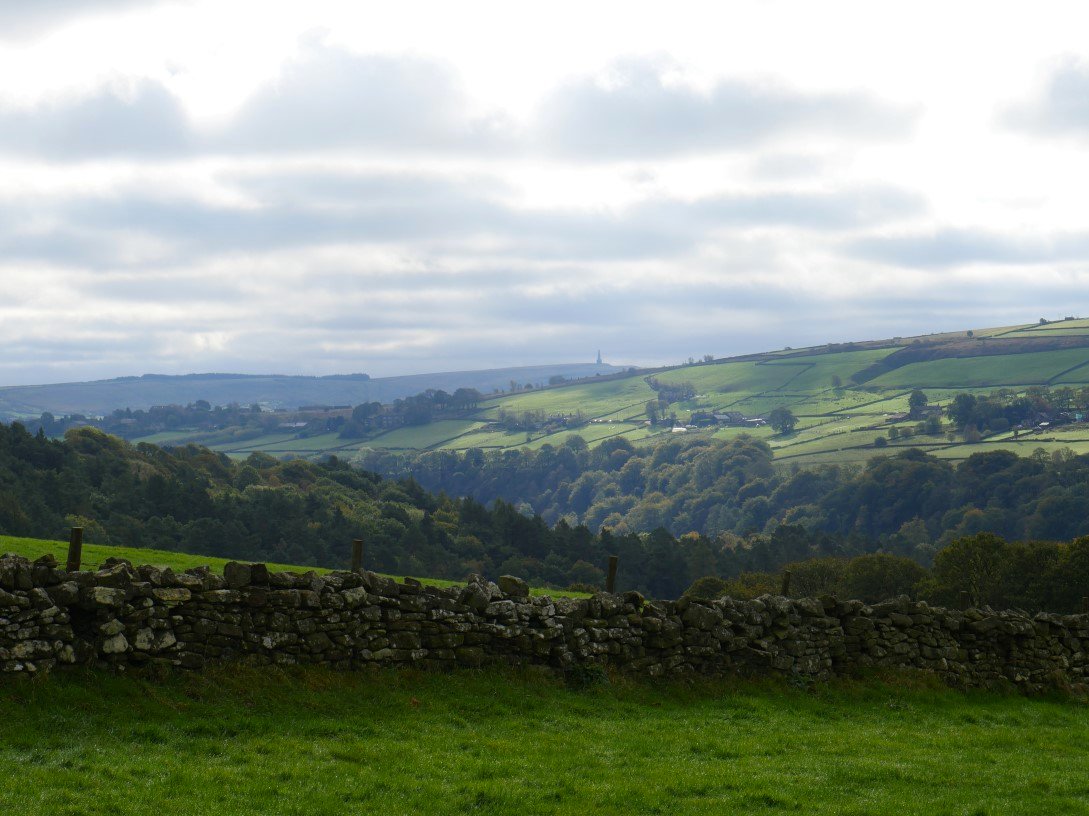 Looking over to Stoodley Pike.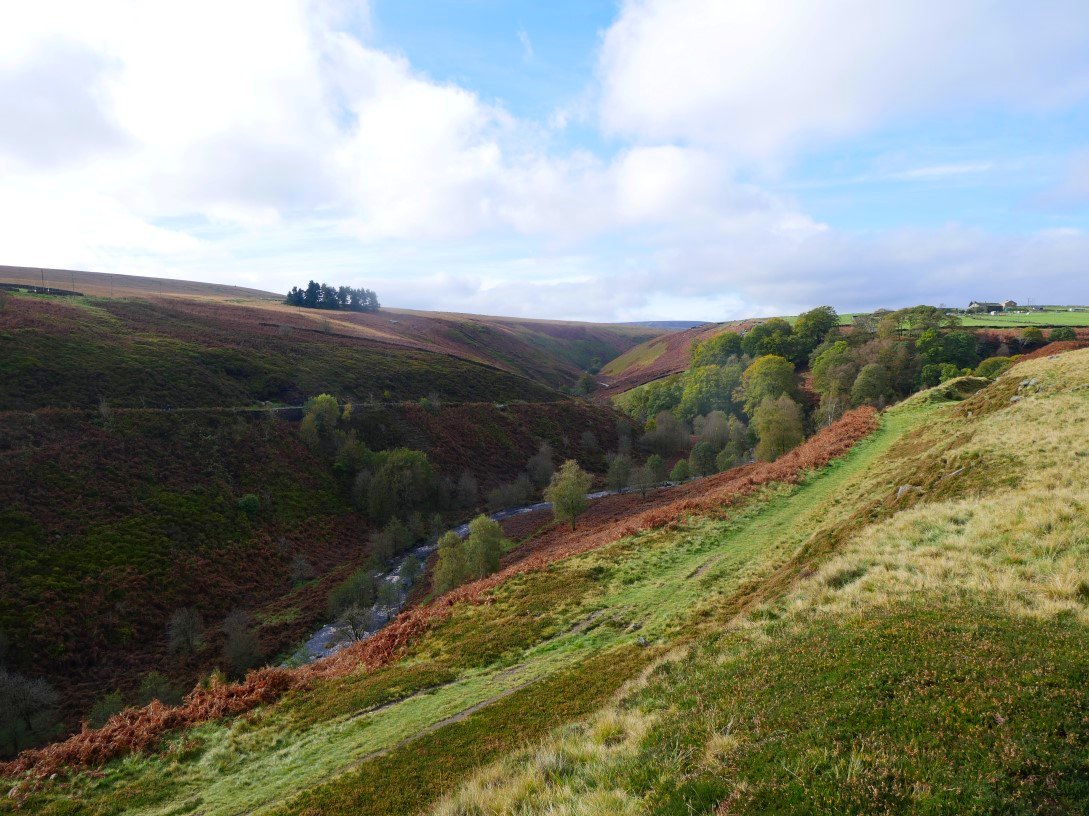 Approaching Black Dean.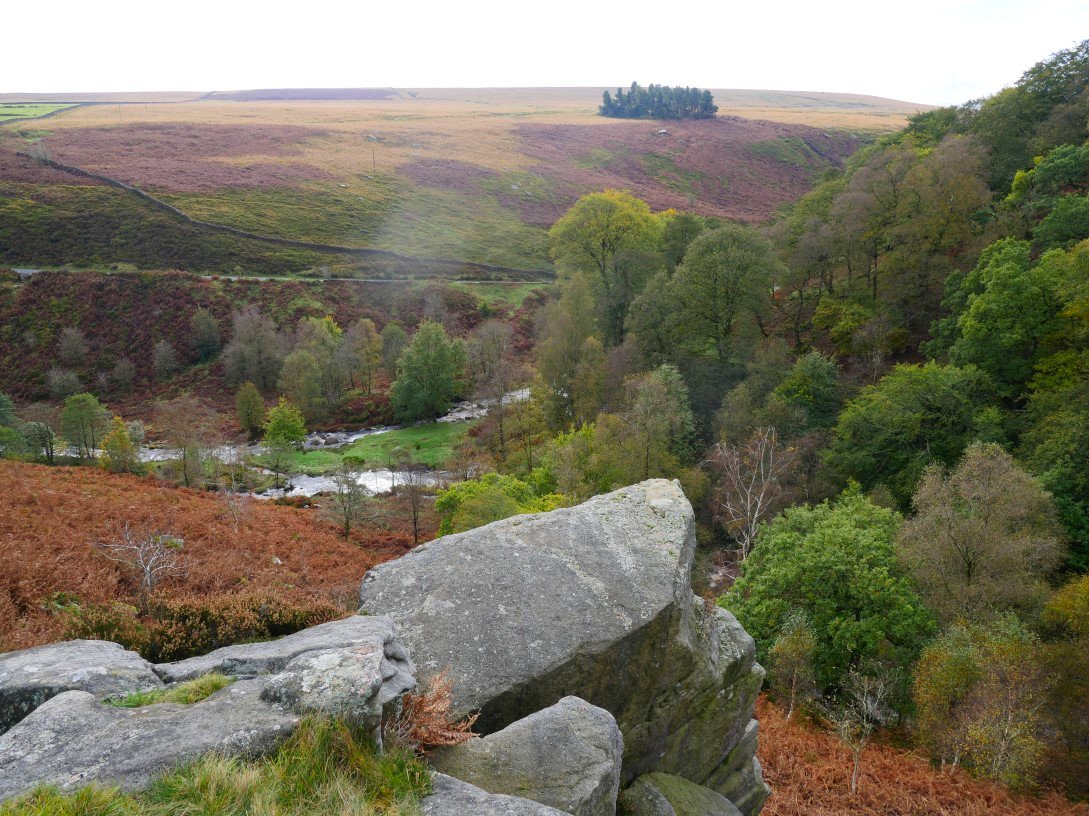 And looking down to grassy area where according to Shane said that on summer weekends is full of picnickers
We rejoined the old lane and walked back towards Shackleton. Afternoon sunshine is lighting up the fields on the other side of the valley.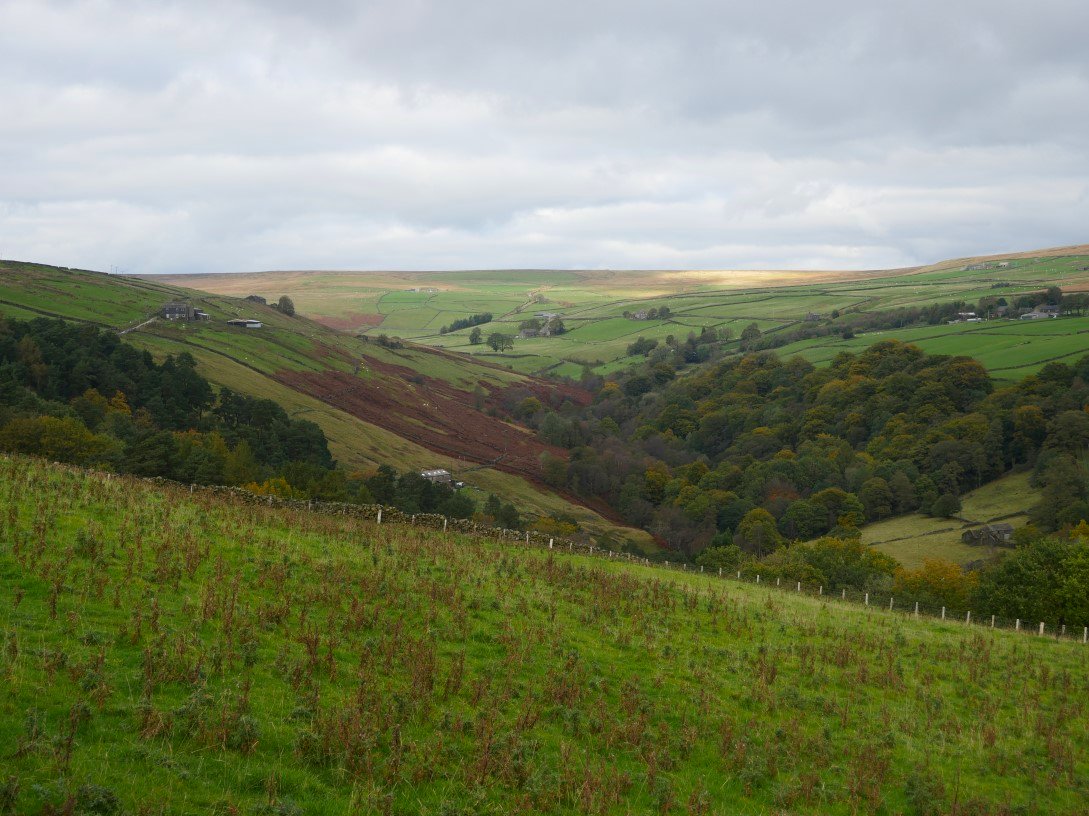 Our route took us northwards above the valley Crimswoth Dean Beck. Shane wanted to visit the two stones at Abel Cross which had last seen in the early nineties.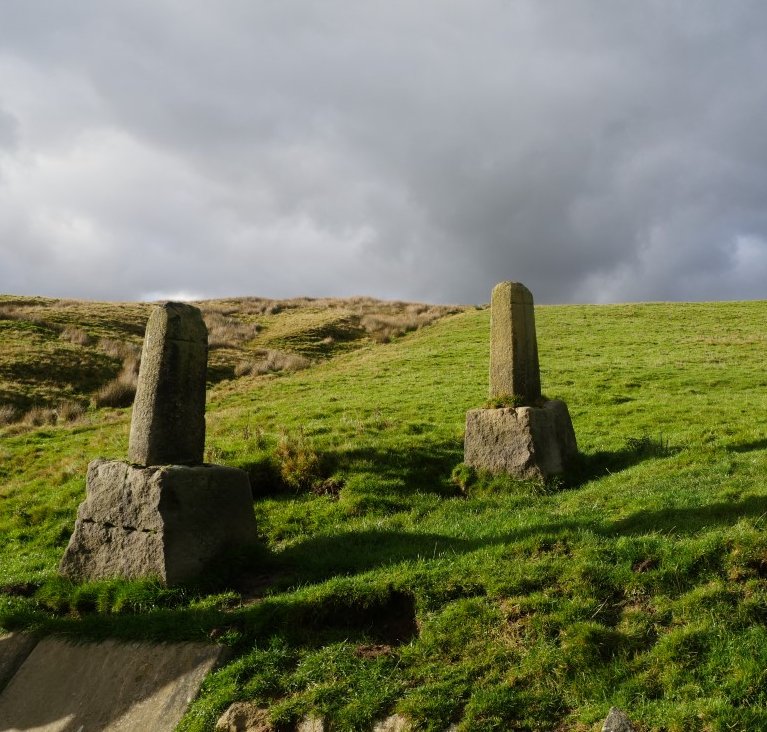 And here they are. A bit of the background history can be found HERE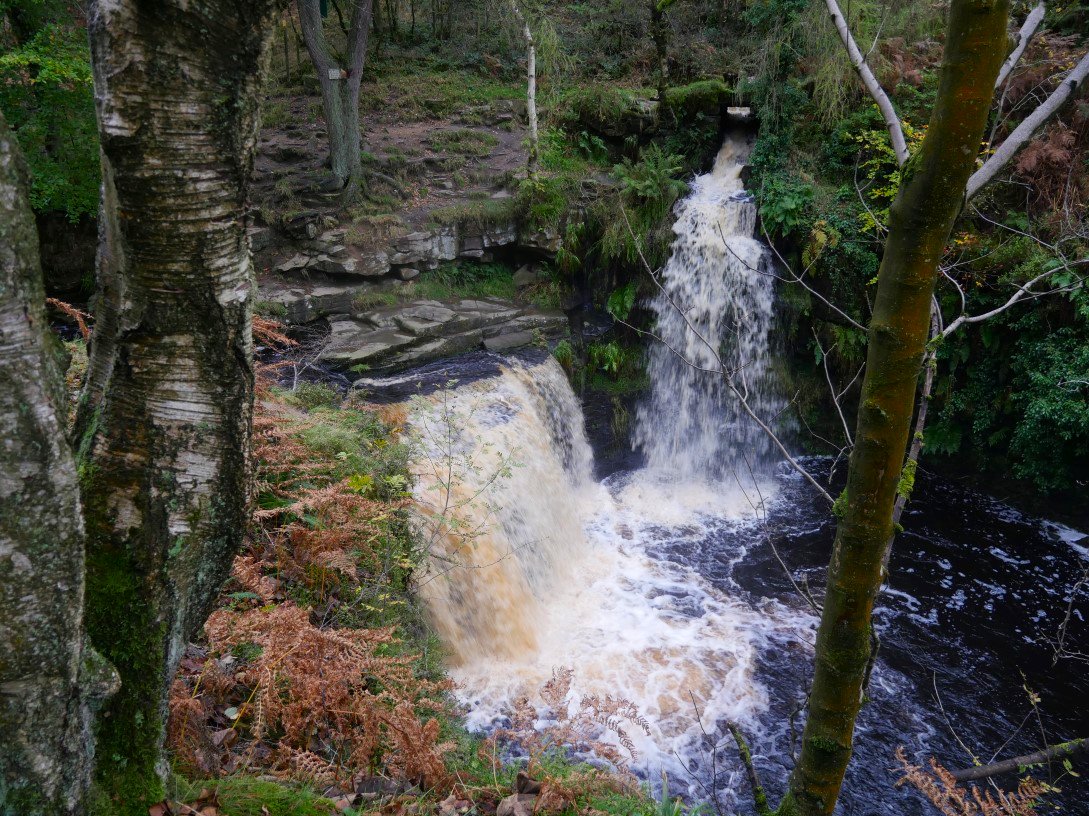 After passing the stones we descended on a muddy slippery path to Lumb Bridge and Lumb Hole Waterfall.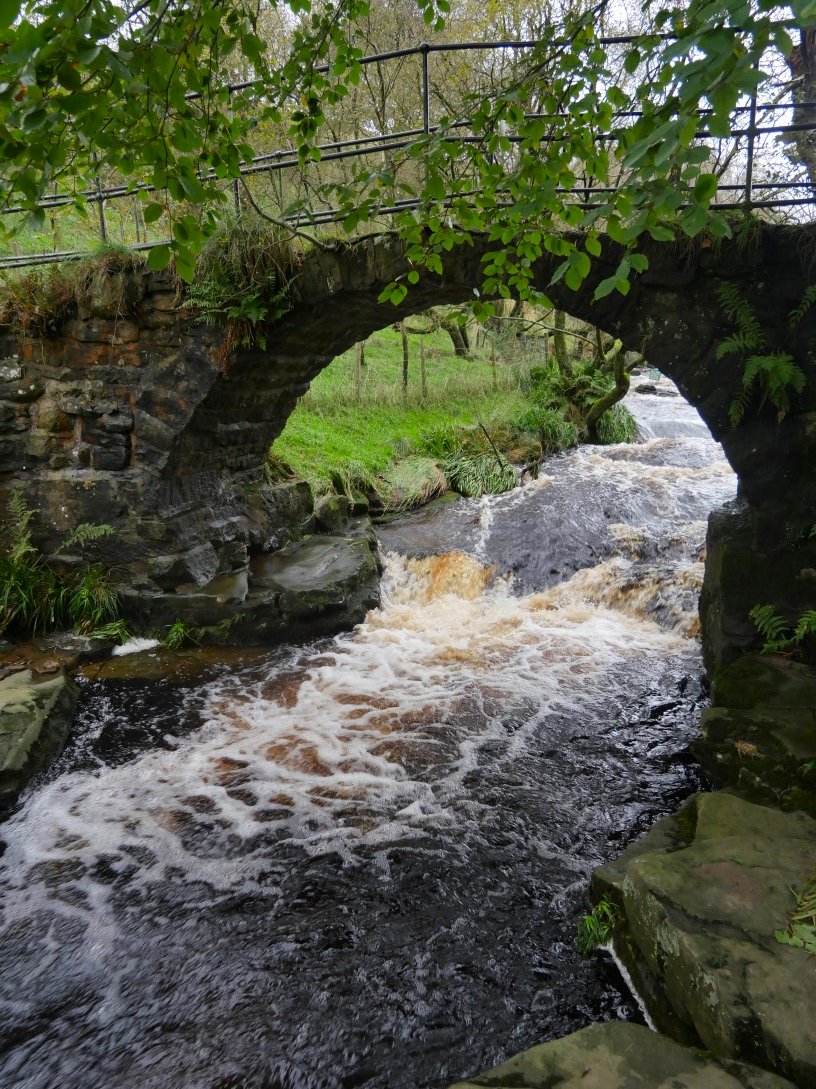 Lumb Bridge.
Looking downstream.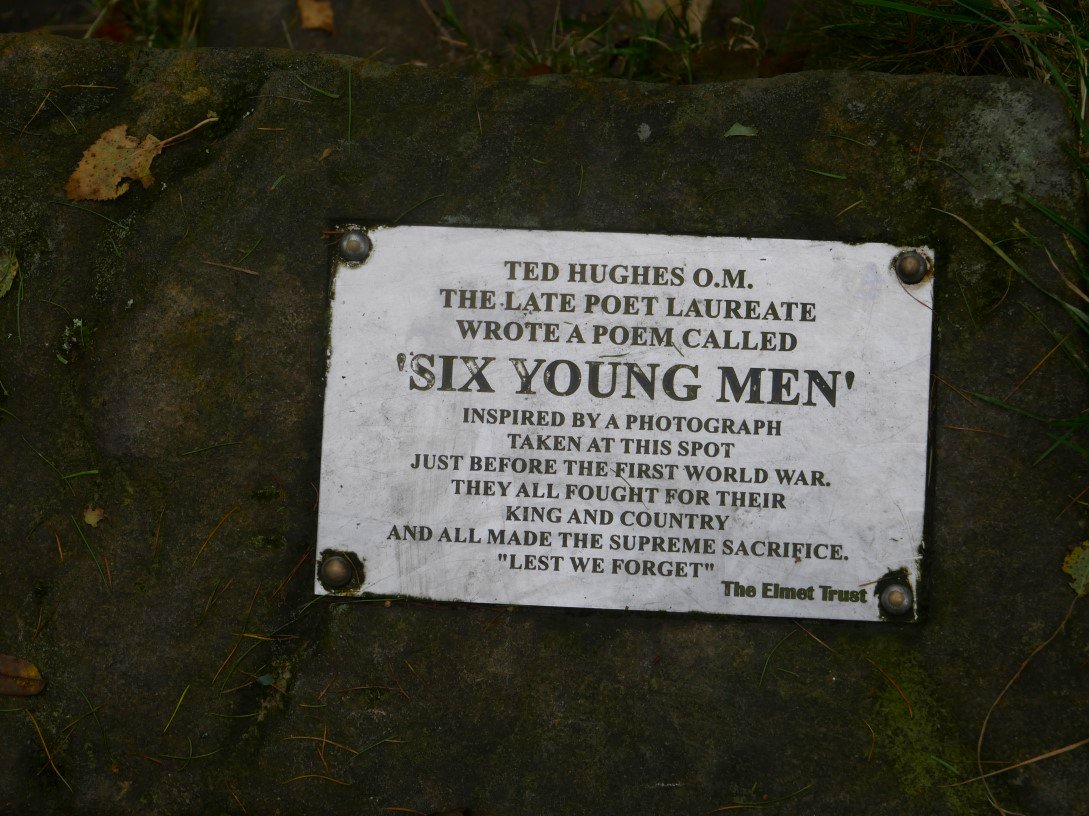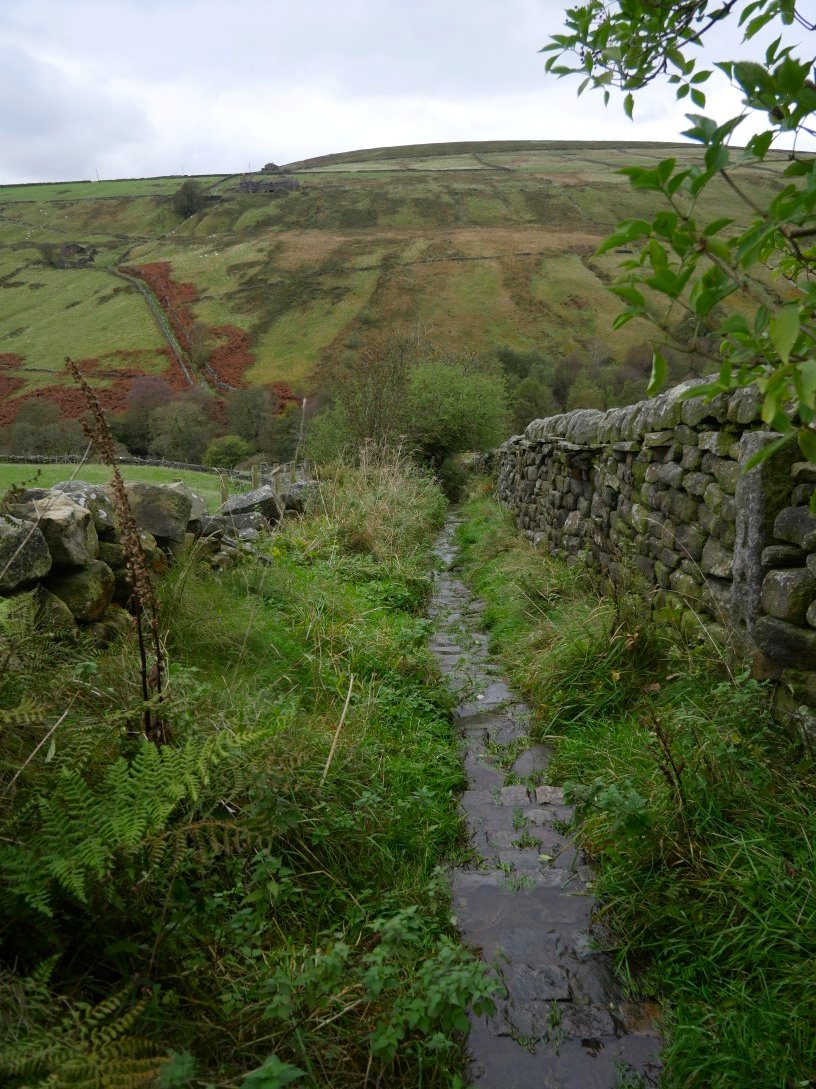 From the bridge we climbed this ancient packhorse path.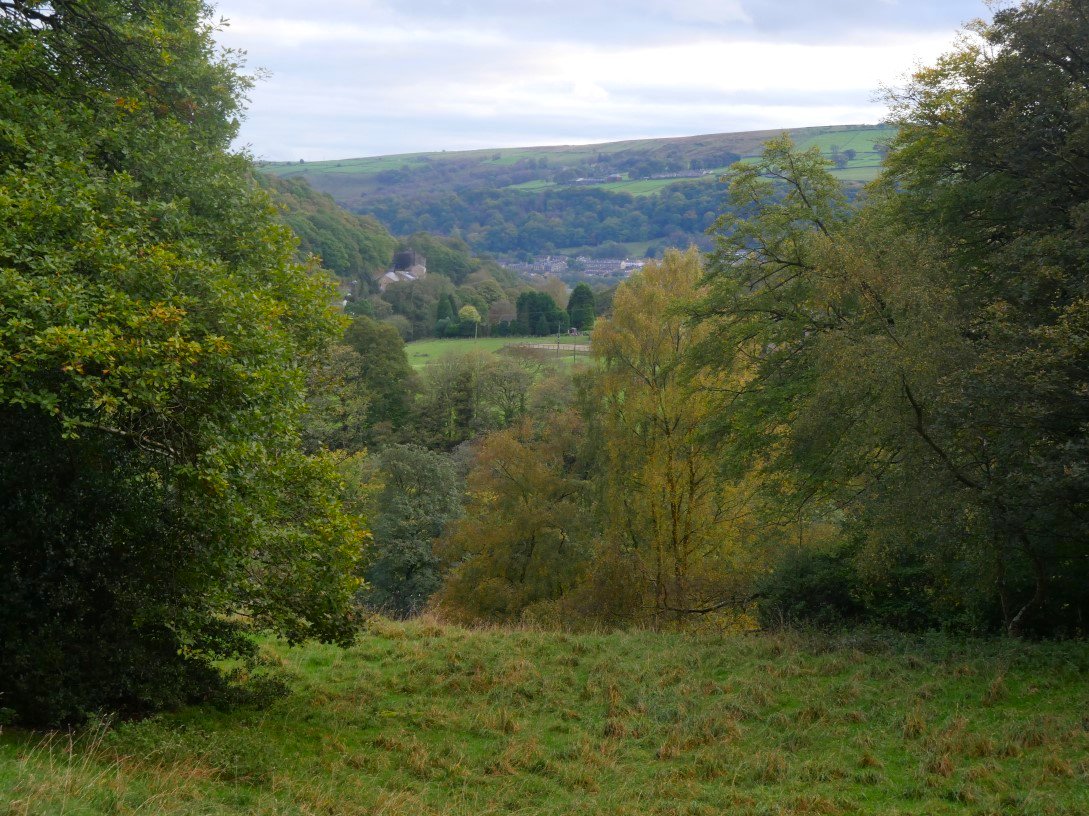 And after a bit of road walking we dropped down through the trees back to the car park.
Previous walk - Grasmere to Coniston - Next walk - Brock Crags and the Angletarn Pikes