WWW.KARLSWALKS.CO.UK
PICTURES AND TRIP REPORTS FROM MY WALKS IN THE ENGLISH LAKE DISTRICT
---
E-mail - karl@karlswalks.co.uk
Brock Crags and Angletarn Pikes from Hartsop
4th November 2023
Route - Hartsop - Hayeswater filter house - Brock Crags - Angle Tarn - Angletarn Pikes ( south top ) - Angletarn Pikes ( north top ) - Boredale Hause - Hartsop ( About 6 miles 1700ft ascent )
A short,,ish walk today designed to beat the forecasted rain which was expected around lunchtime but actually didn't arrive until we were well on the way home.
Usually when walking up to the area around Angle Tarn we walk up the track to Hayeswater then climb the muddy slopes to join the coast to coast path but today we took the more direct route which zig-zags it's way up from the old Hayeswater reservoir filter house. This is looking back up along the valley with the track to Hayeswater below to the right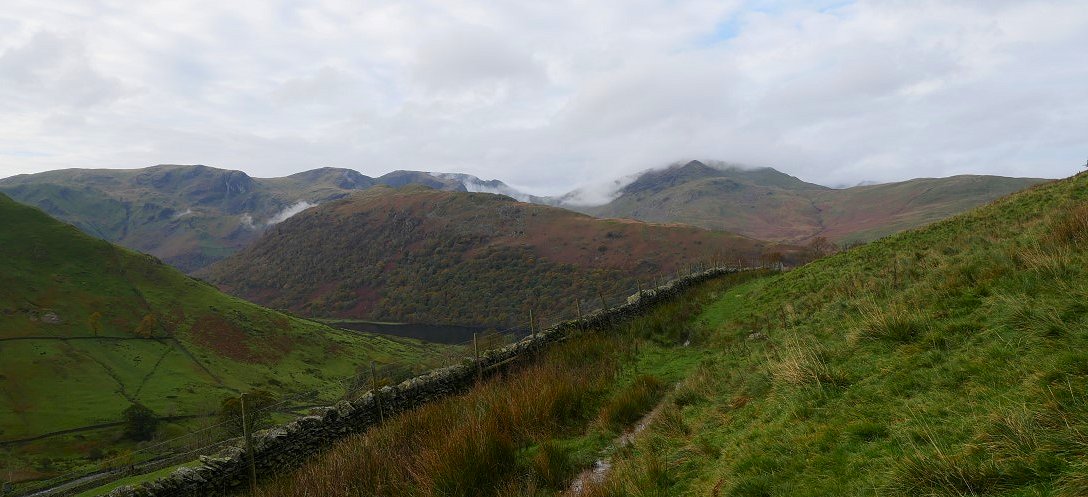 The view ahead is over Hartsop-above-How to Dove Crag, Hart Crag, Fairfield and a cloud covered St. Sunday Crag.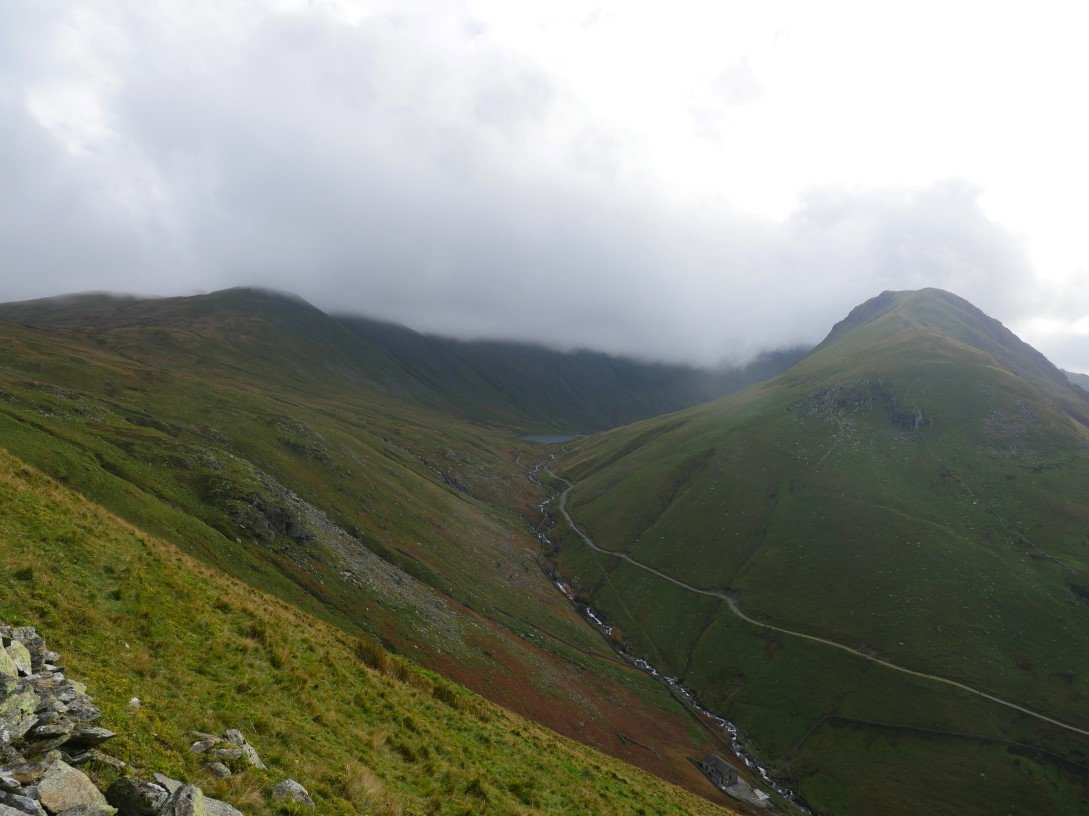 Nearing the top of the final zig-zag and Grey Crag dominates the scene with Hayeswater just about coming into sight. Above to the left is High Street which was to stay in cloud most of the day.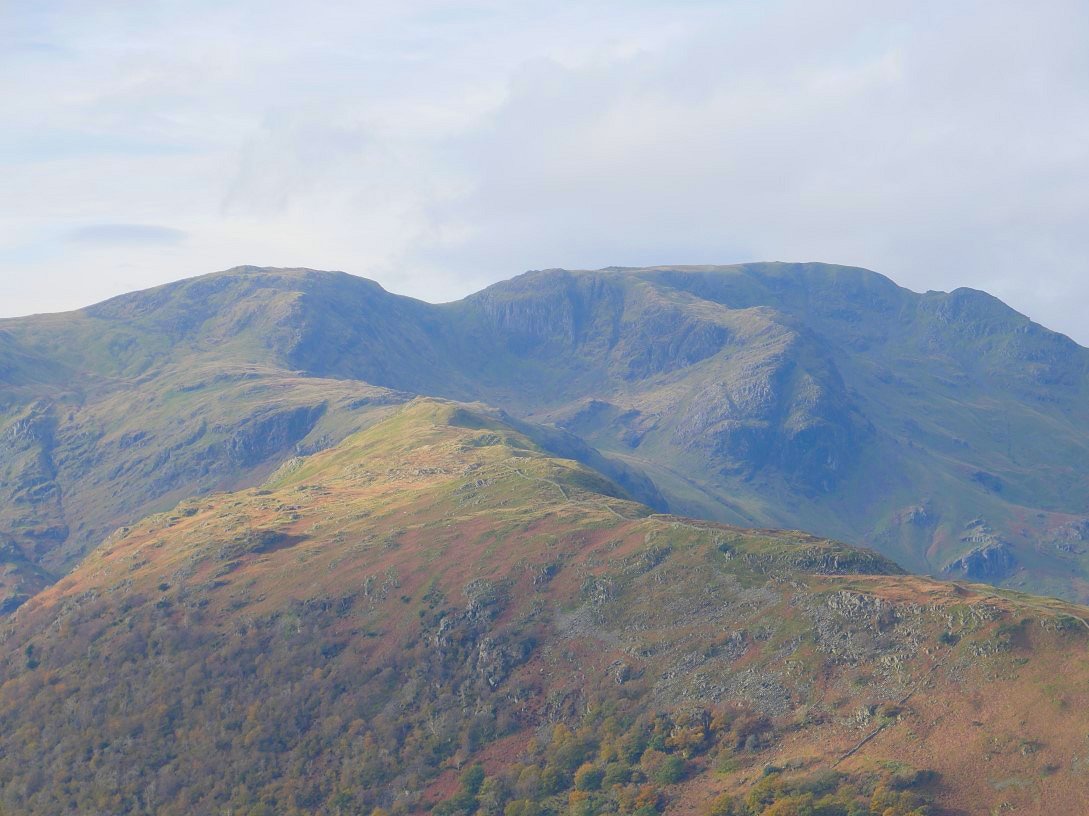 The weak Autumn sun has risen above the Kirkstone Pass and is doing a nice job of lighting up Hartop-above-How and the Fairfield fells.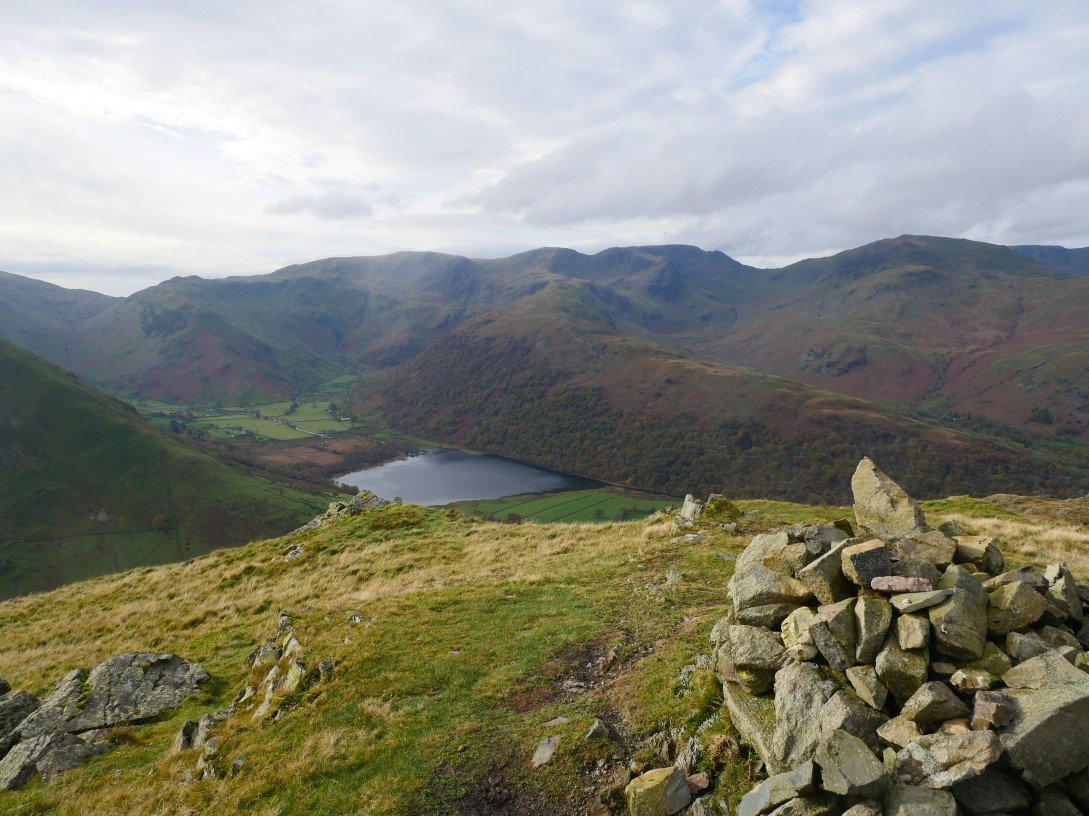 The view over Brotherswater from Brock Crags.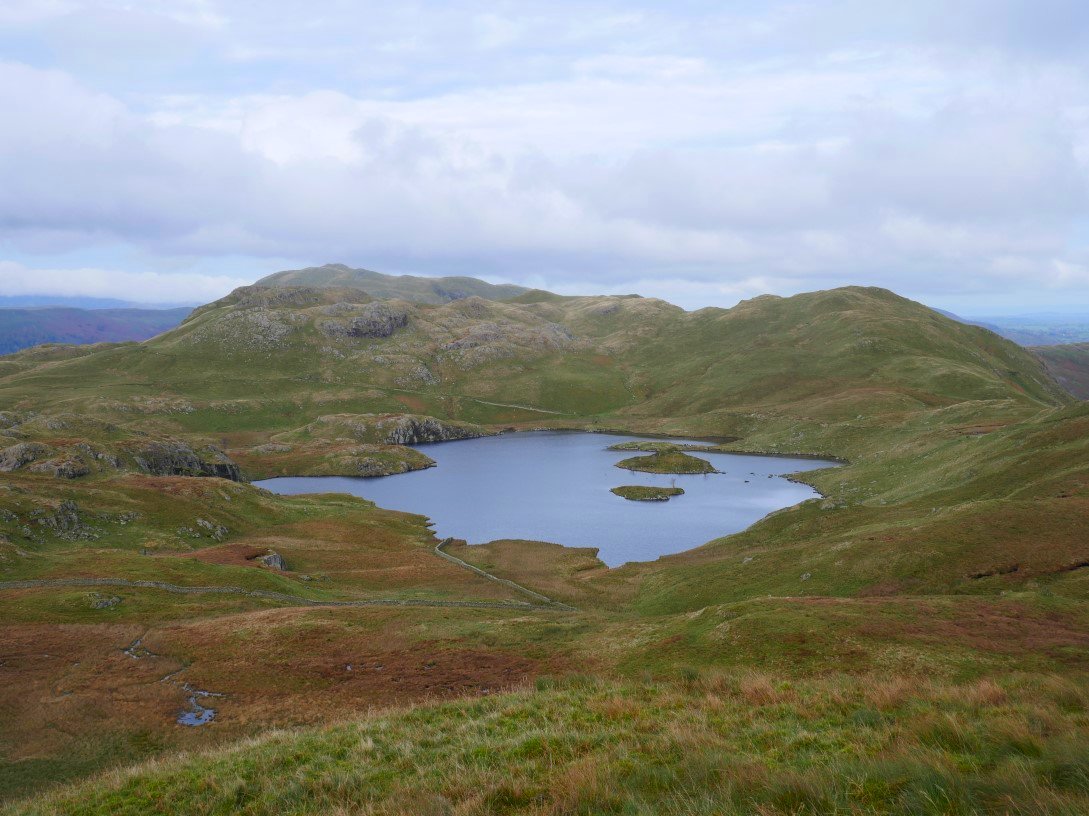 Angle Tarn sits in the bowl formed by Brock Crags, Angletarn Pikes south top and Heck Crag.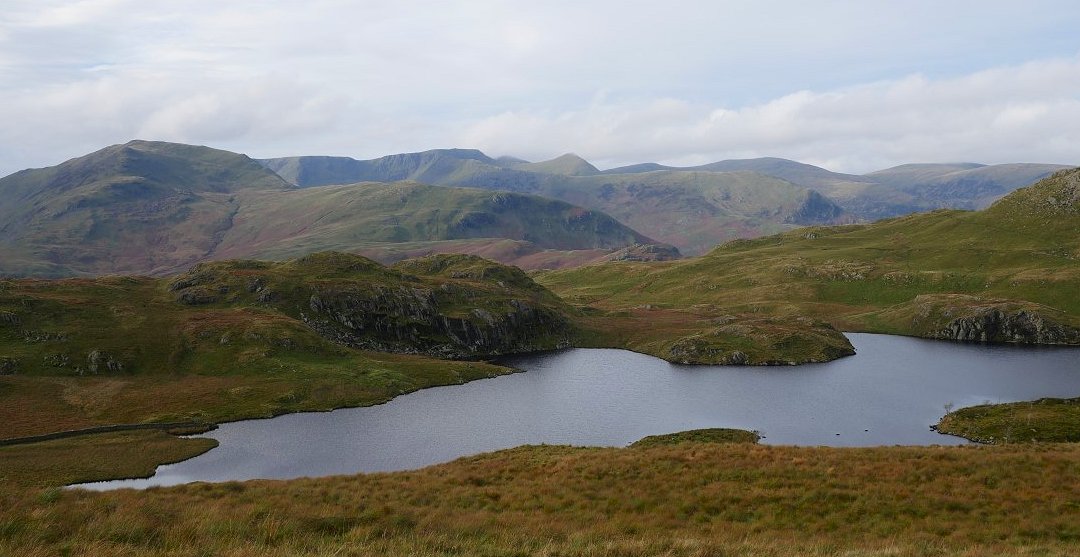 Helvellyn and the other fells over to the west are all clear now.
.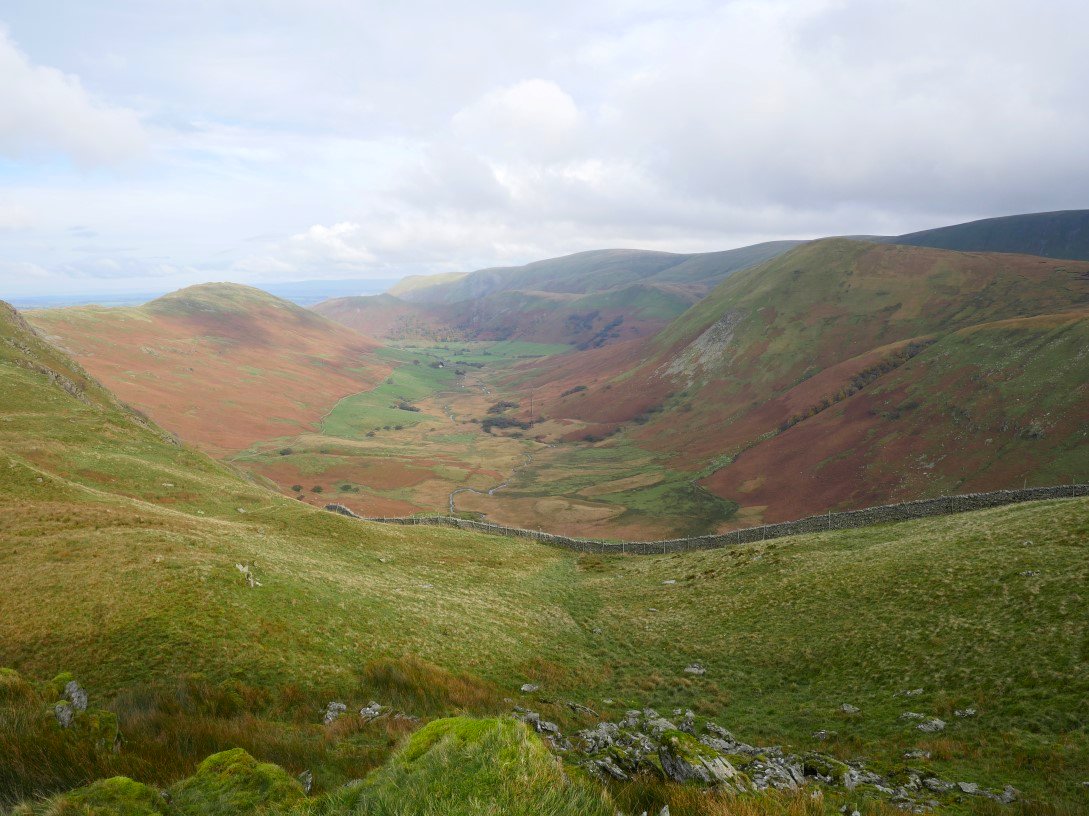 Looking in the other direction down into Bannerdale.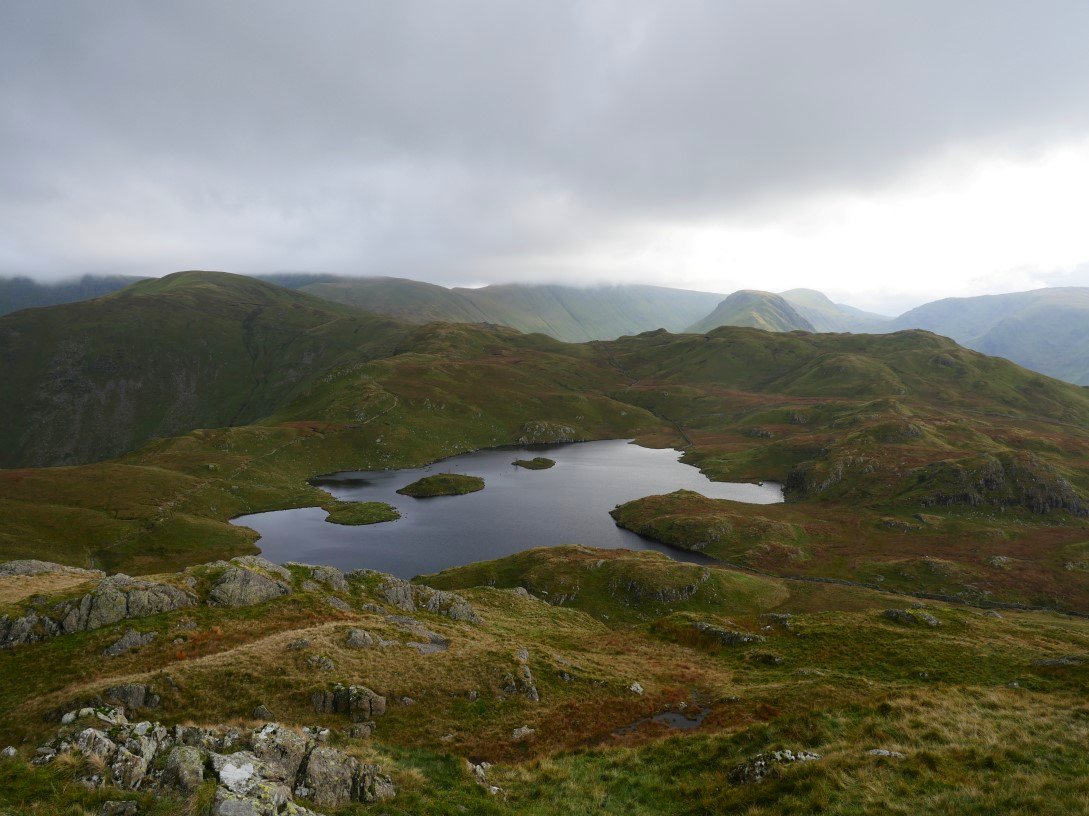 The south top of Angletarn Pikes is a tad lower than the north but it does have a great view of the tarn and the fells beyond. High Street is still in the cloud.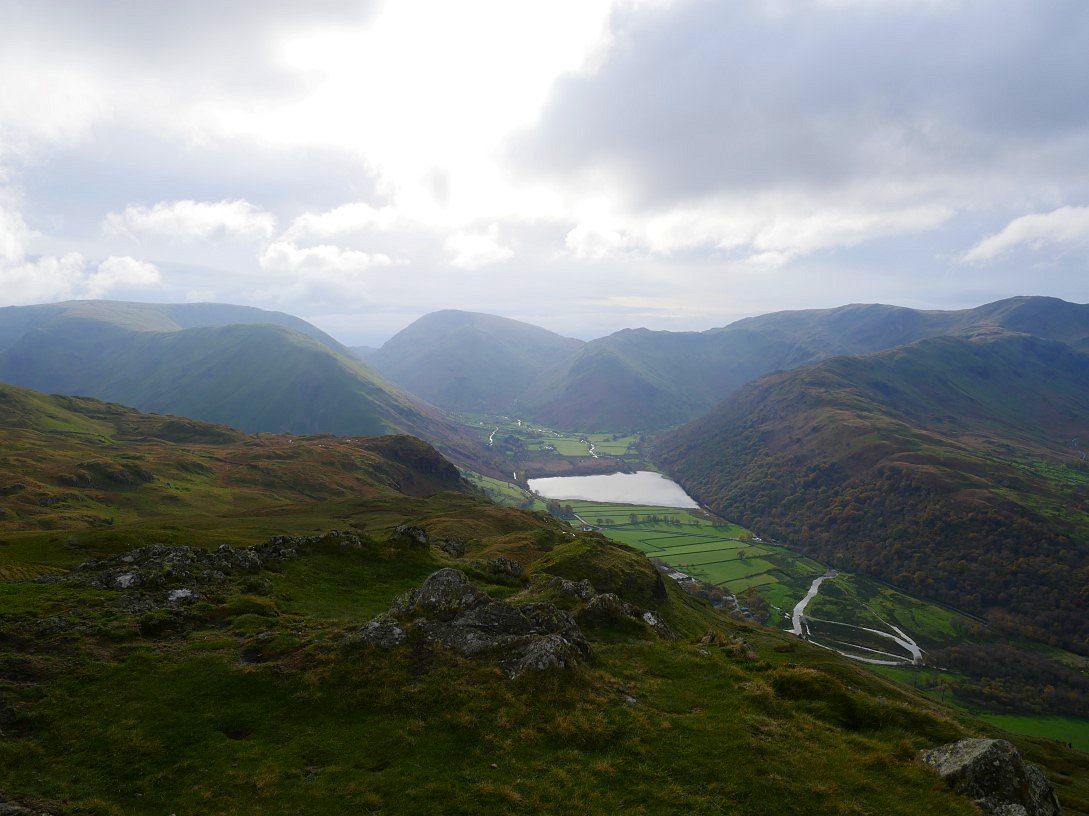 It only takes a few minutes to cross between the tops. Red Screes is the large fell at the head of the valley. From here you have a good view of the work that's been carried out on Goldrill Beck. You can read more about that HERE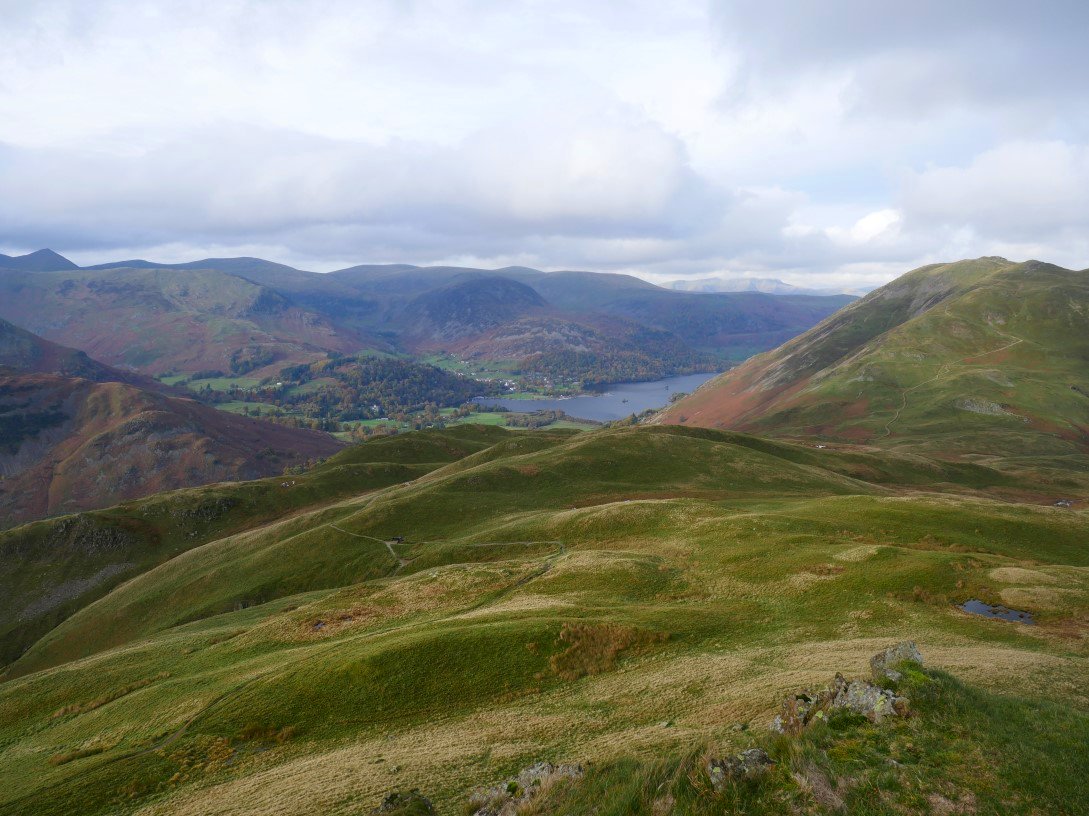 Ullswater and Patterdale from the north top.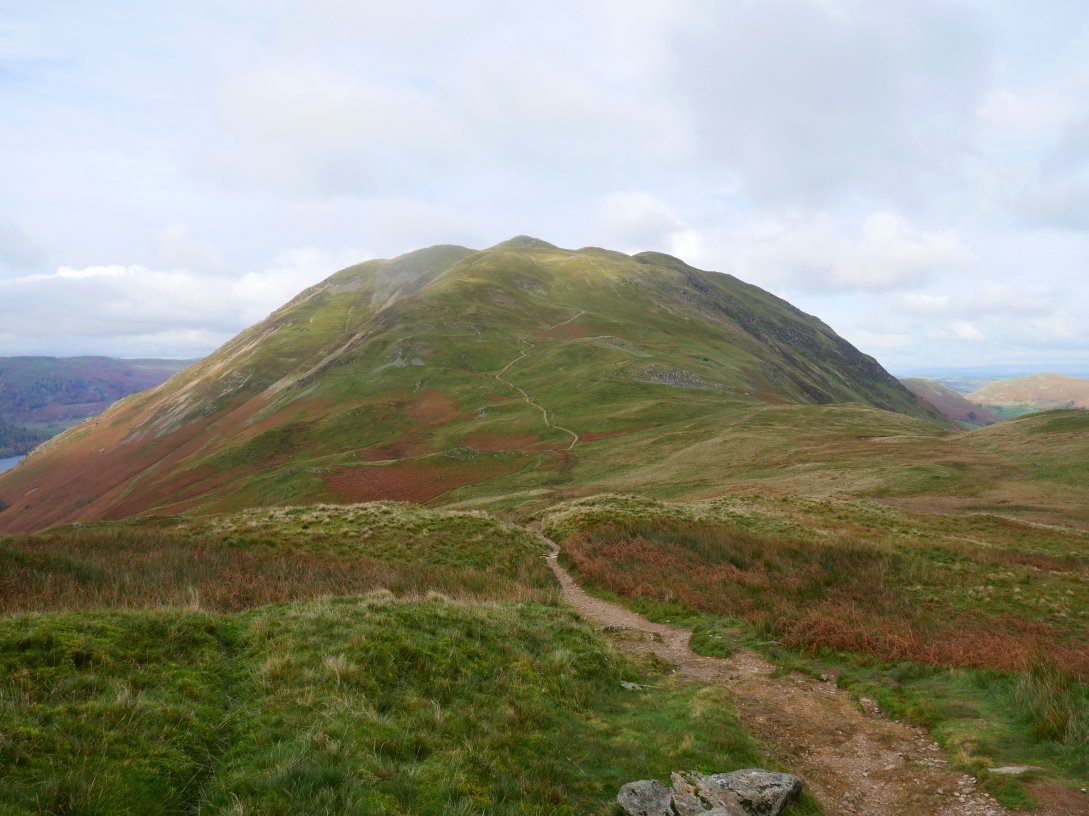 Heading down to Boredale Hause now and Place Fell is ahead..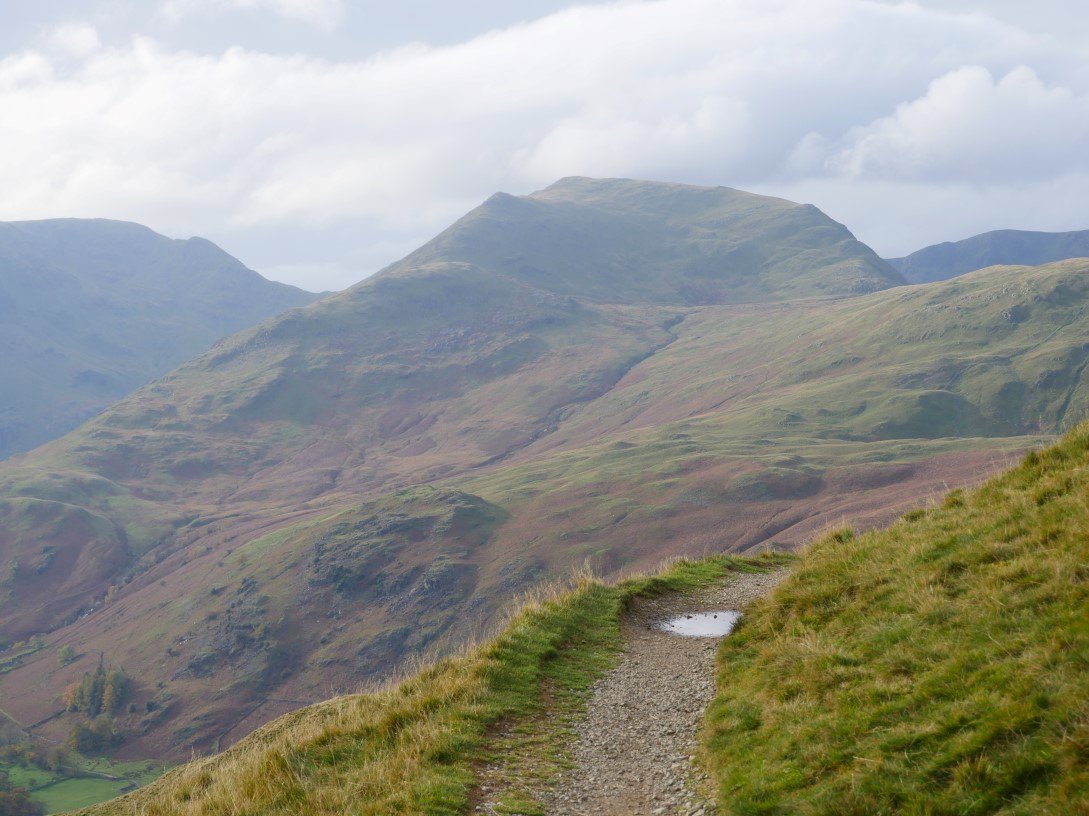 St. Sunday Crag across the valley.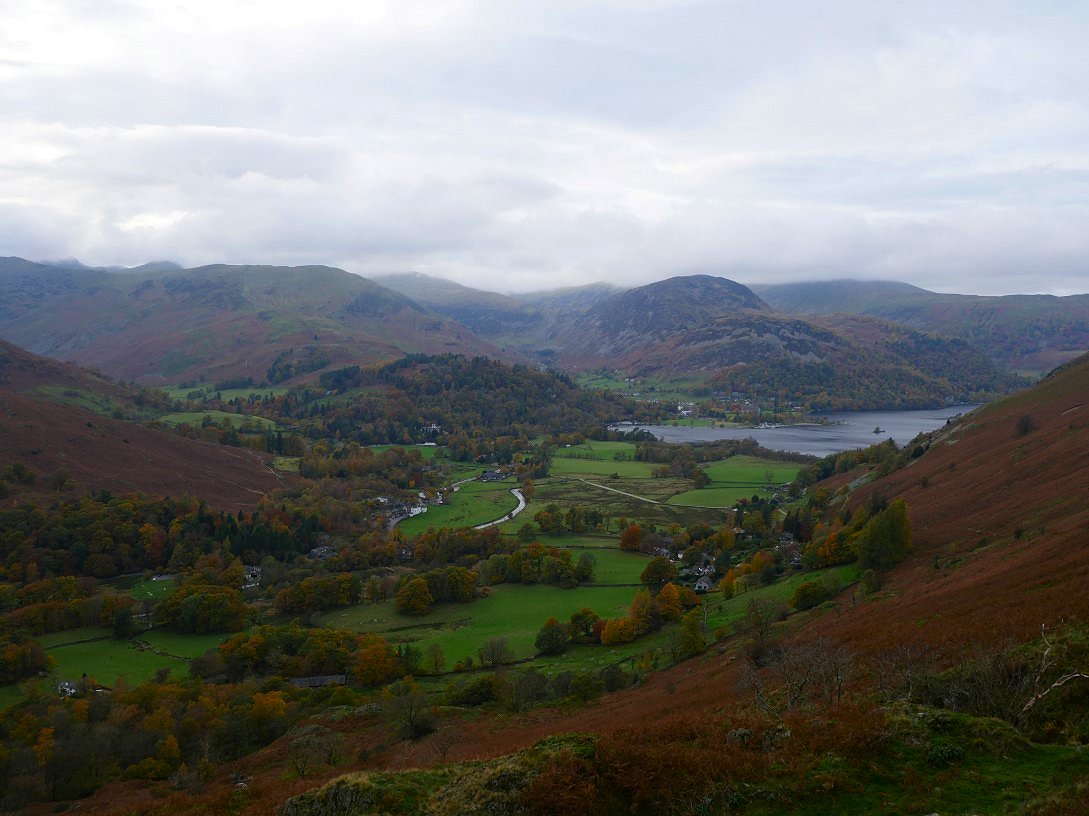 The cloud seems to have returned to the fells above Ullswater.
But for now Red Screes is still clear.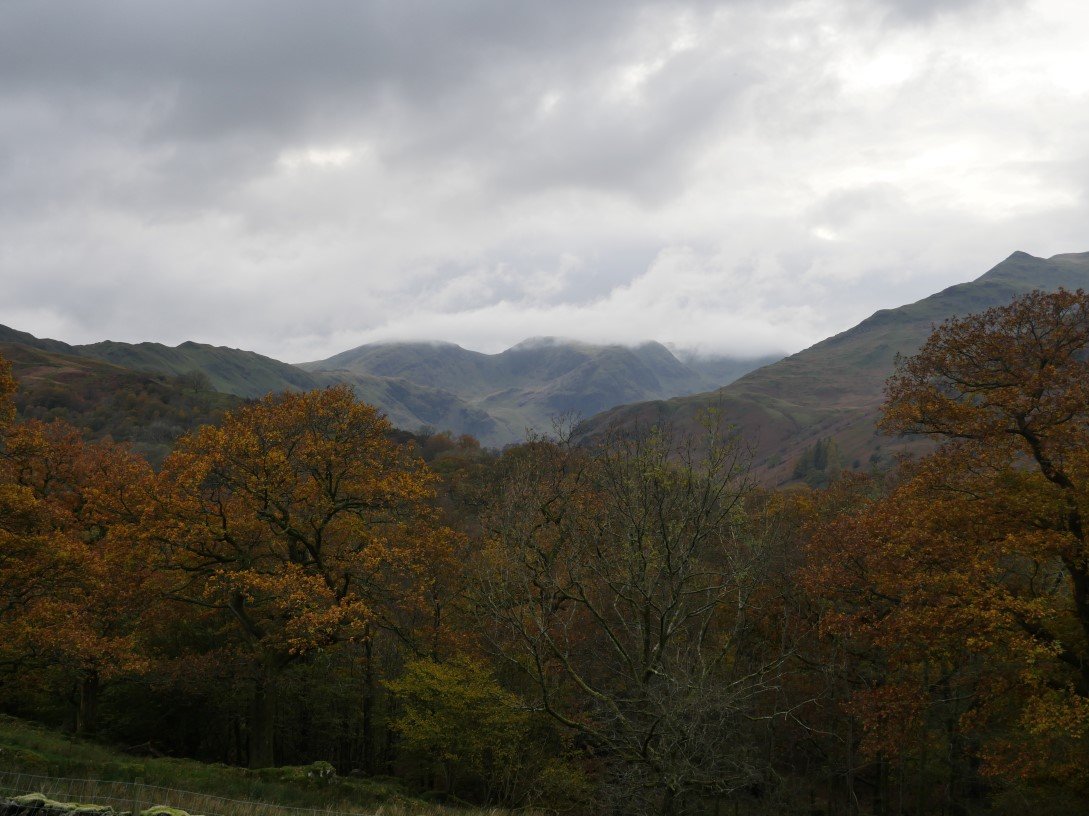 By the time we reach the main path through the valley cloud has covered Fairfield.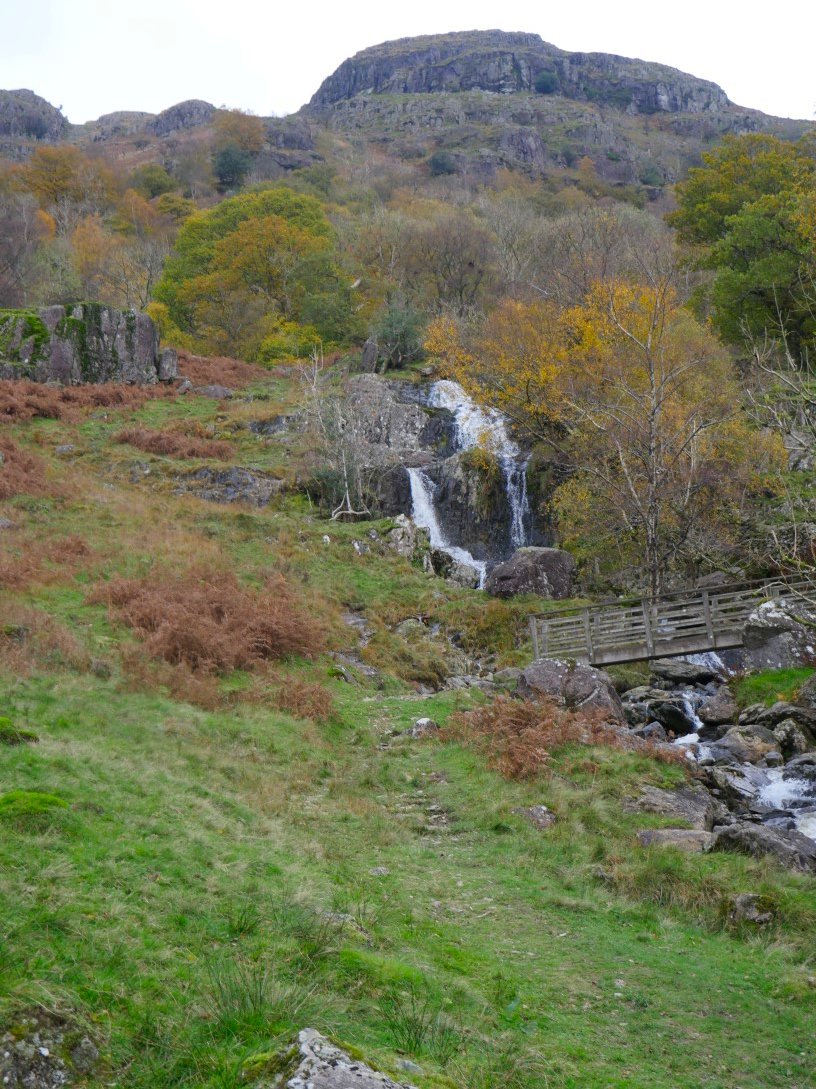 With the amount of rain that has fallen recently it's no surprise to see Angletarn Beck in full flow.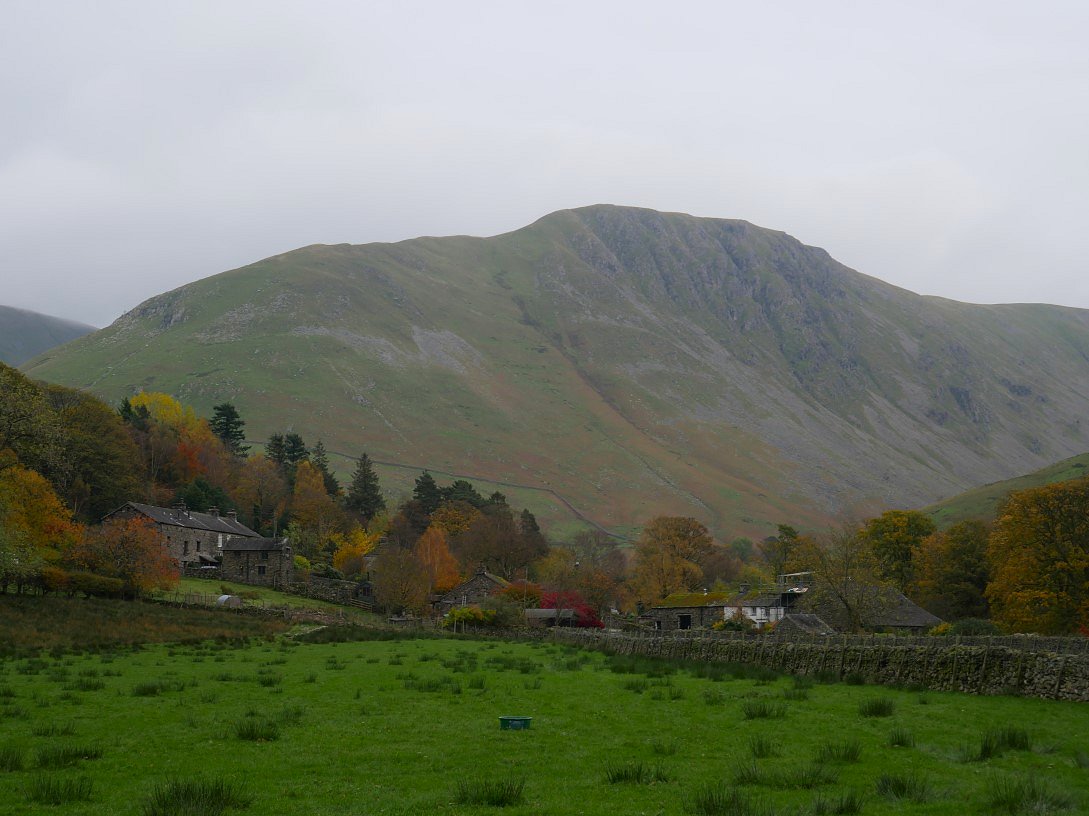 Hartsop nestled below Gray Crag.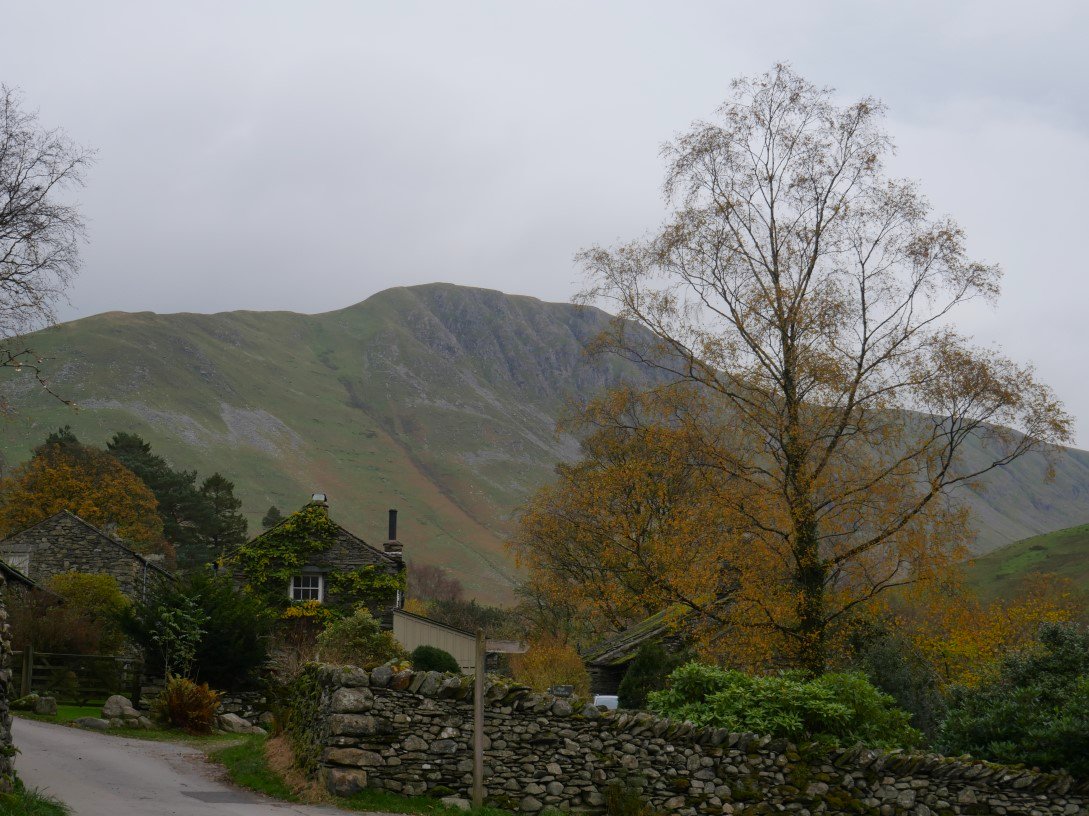 Nearly back to the car and looking to Gray Crag again but this time with one of the lovely cottages in Hartsop.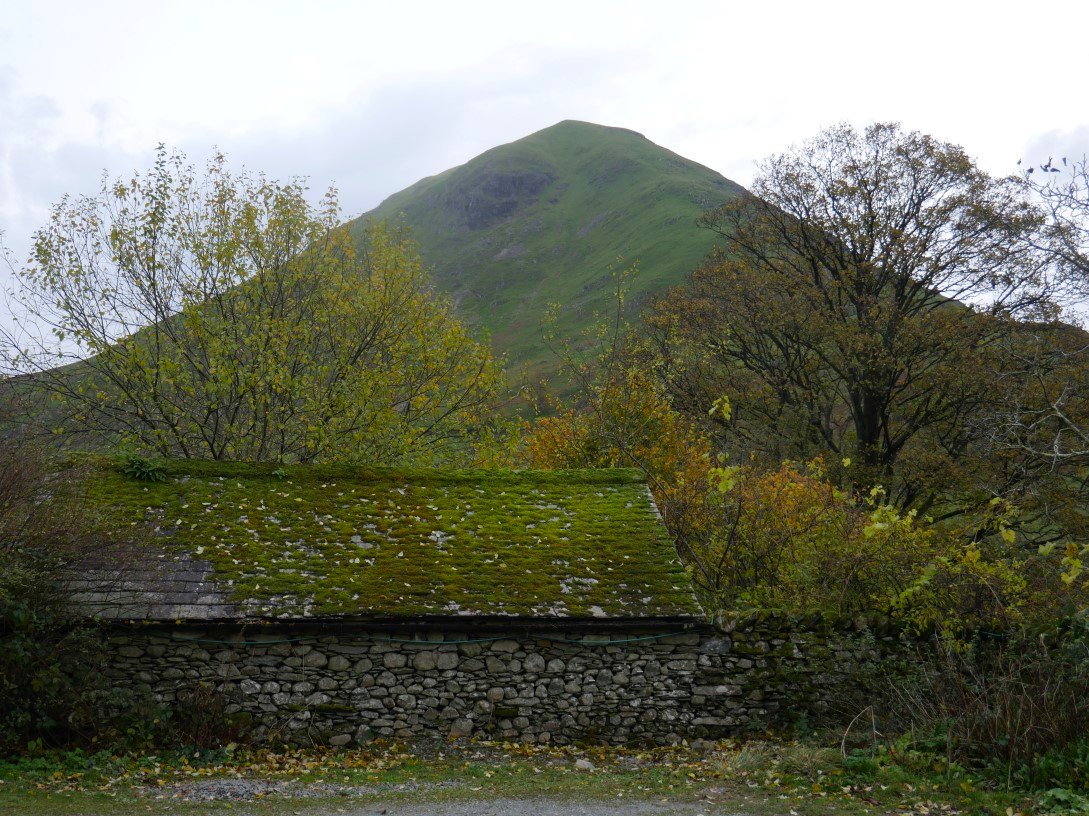 Still no sign of rain and a final photo of Hartsop Dodd.
Previous walk - Around Hebden Bridge - Next walk - Crinkle Crags, Bowfell and Rossett Pike