WWW.KARLSWALKS.CO.UK
PICTURES AND TRIP REPORTS FROM MY WALKS IN THE ENGLISH LAKE DISTRICT
---
E-mail - karl@karlswalks.co.uk
A Coledale round
12th February 2023
Route - Braithwaite - High Coledale - Barrow Door - High Moss - Sail - The Scar - Crag Hill - Coledale Hause - Force Crag mine road - Braithwaite ( About 8 miles 3100ft ascent )
Not a bad day at all for our (Sue, Lynn and I ) walk this week, a bit of a chilly breeze blowing but nothing too bad and no sign of rain. Parking up in Braithwaite we set off on the steady pull away from the village heading for the col of Barrow Door.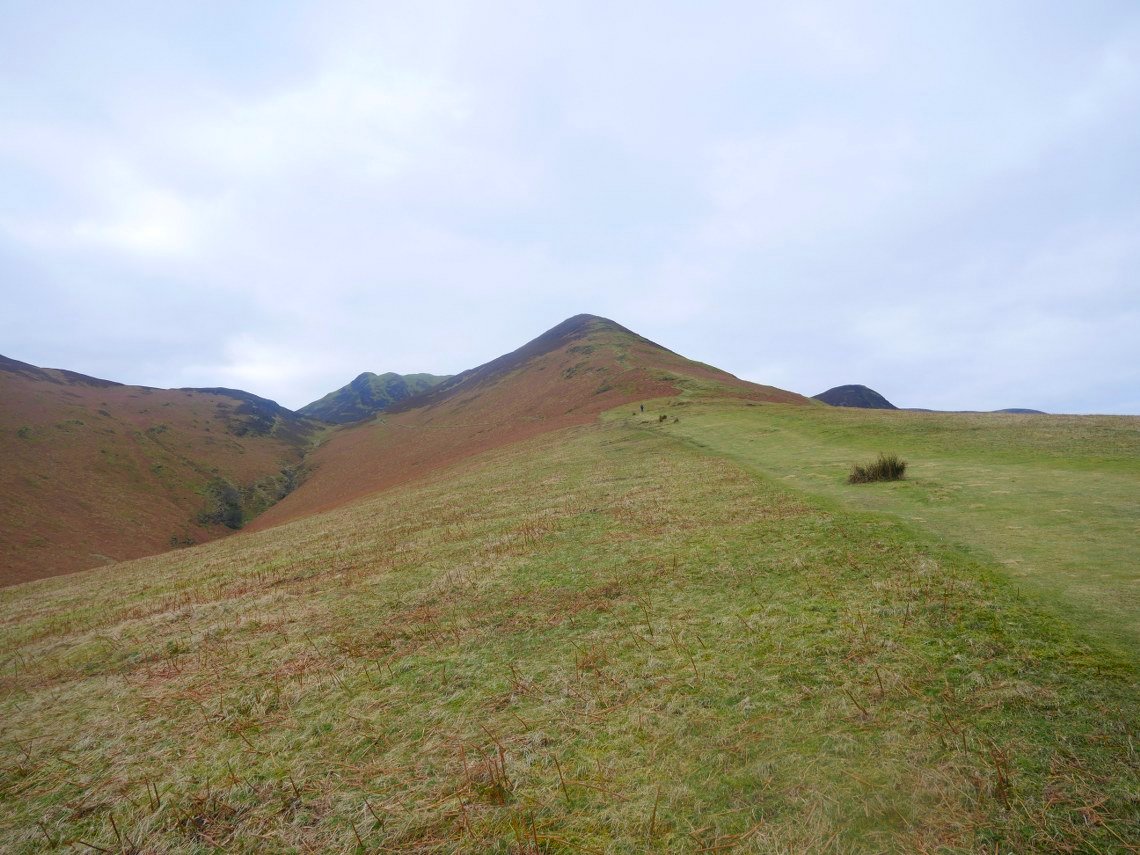 The hill directly in front is Stile End, our path traverses across the left hand side. Barrow Door is the low point directly underneath the knobbly top of Causey Pike.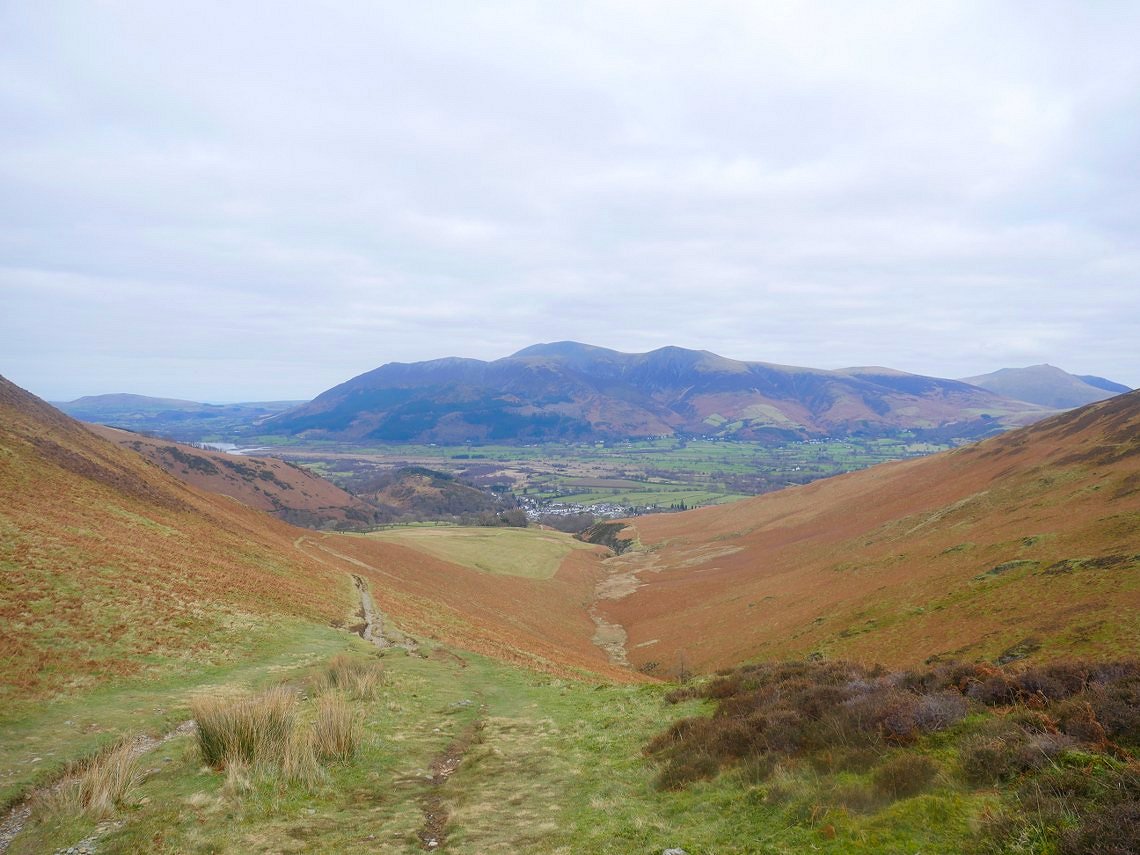 Looking back to the Skiddaw group. Blencathra is the hill in the right background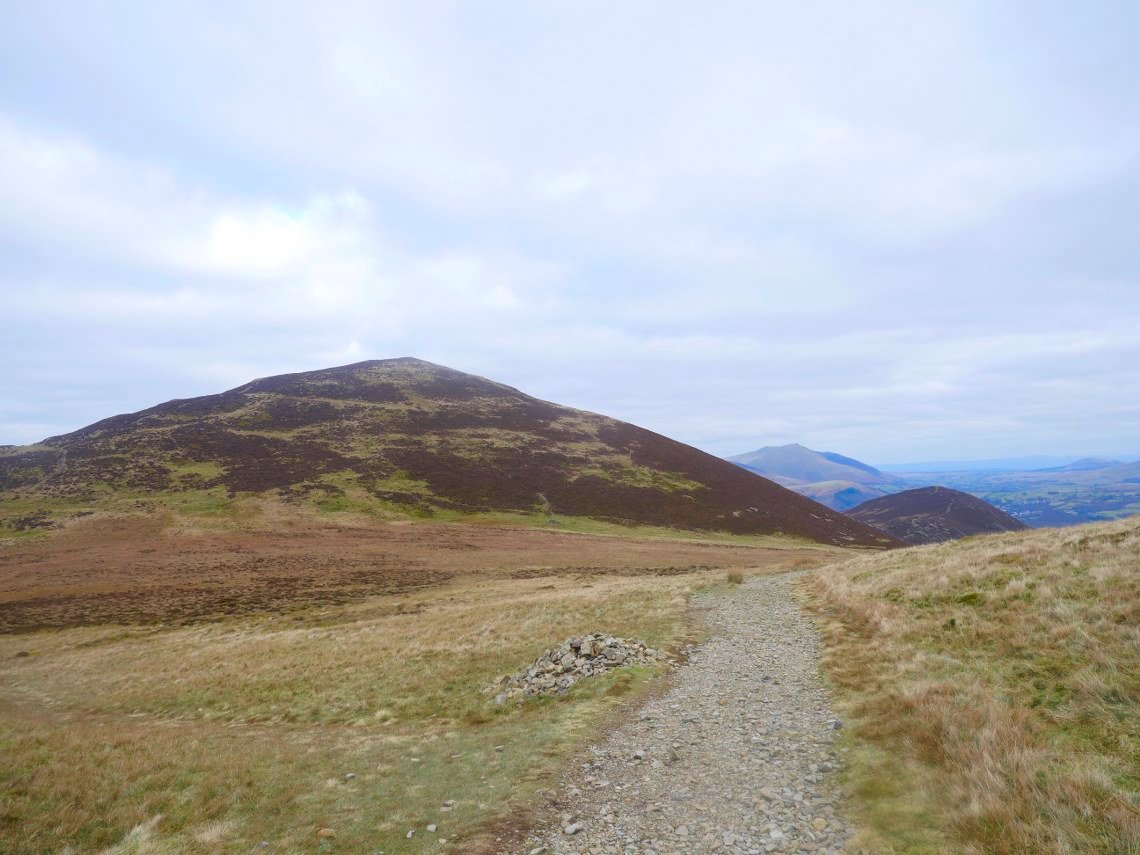 Outerside and Barrow seen from the mine track coming up from Stoneycroft to High Moss.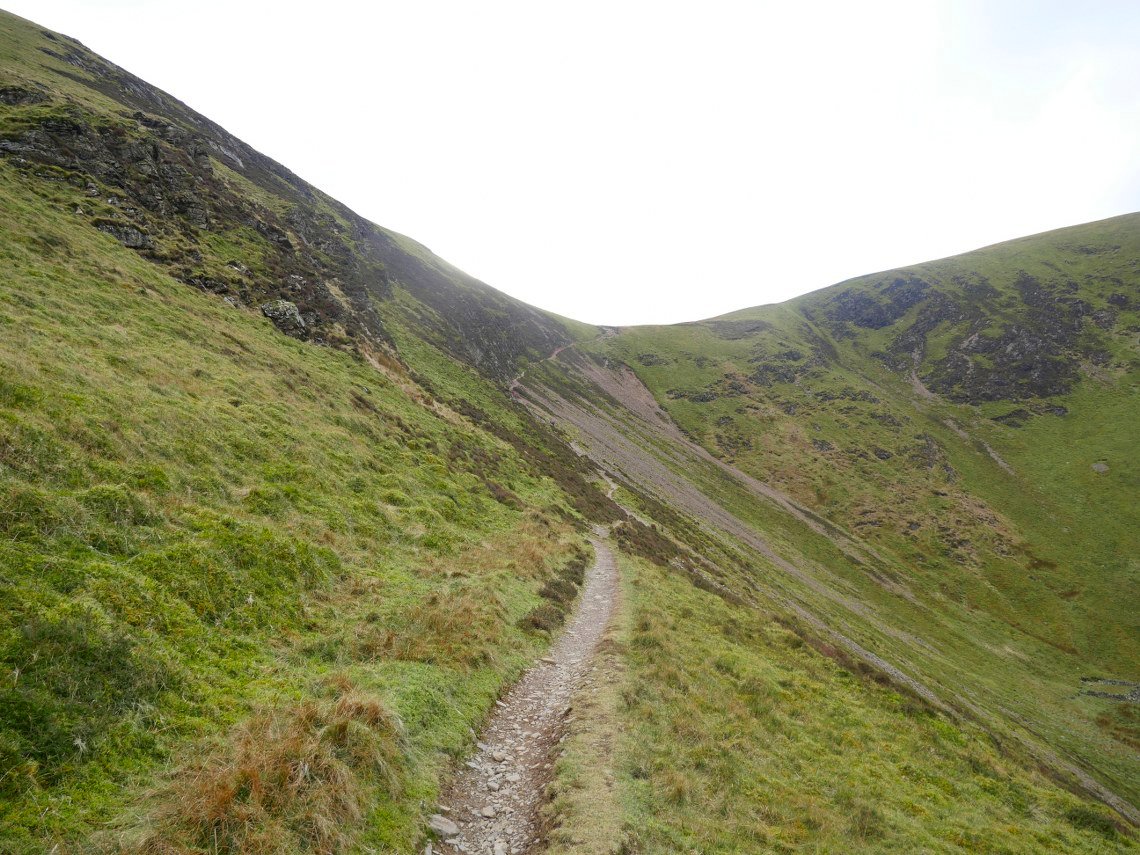 The wide mine track suddenly becomes a little bit more interesting as it narrows and climbs along the hillside.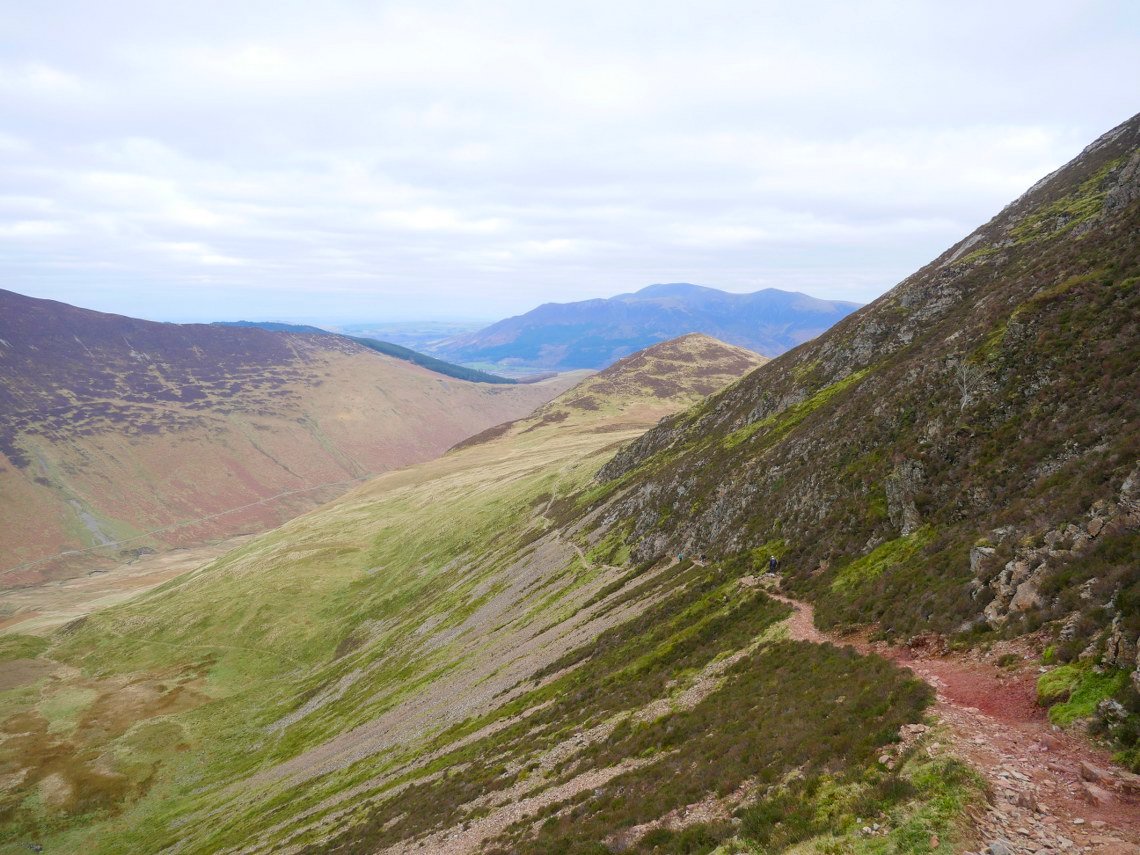 A look back down. Sue's vertigo was controlled by her making sure she looked uphill to the left rather than downhill to the right.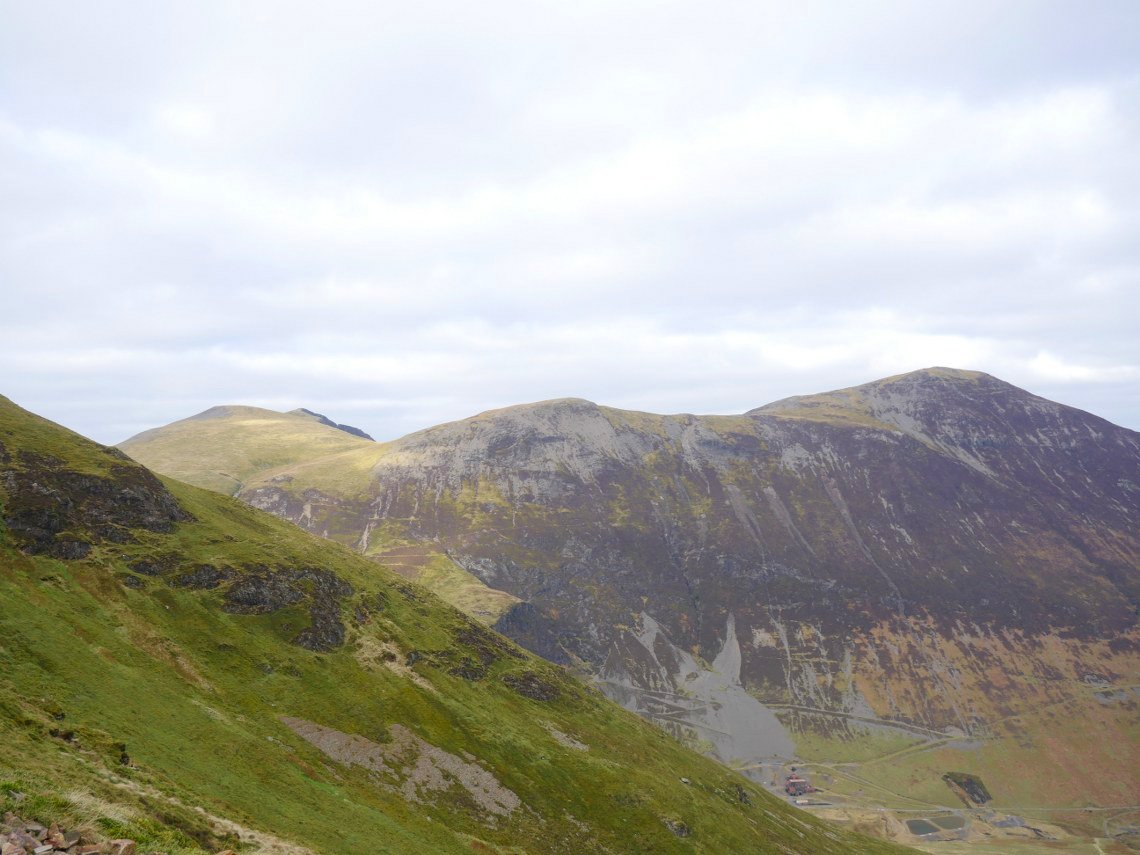 From the path we have, from the right, Grisedale Pike, Hobcarton Crags and Hopegill Head just visible above Sand Hill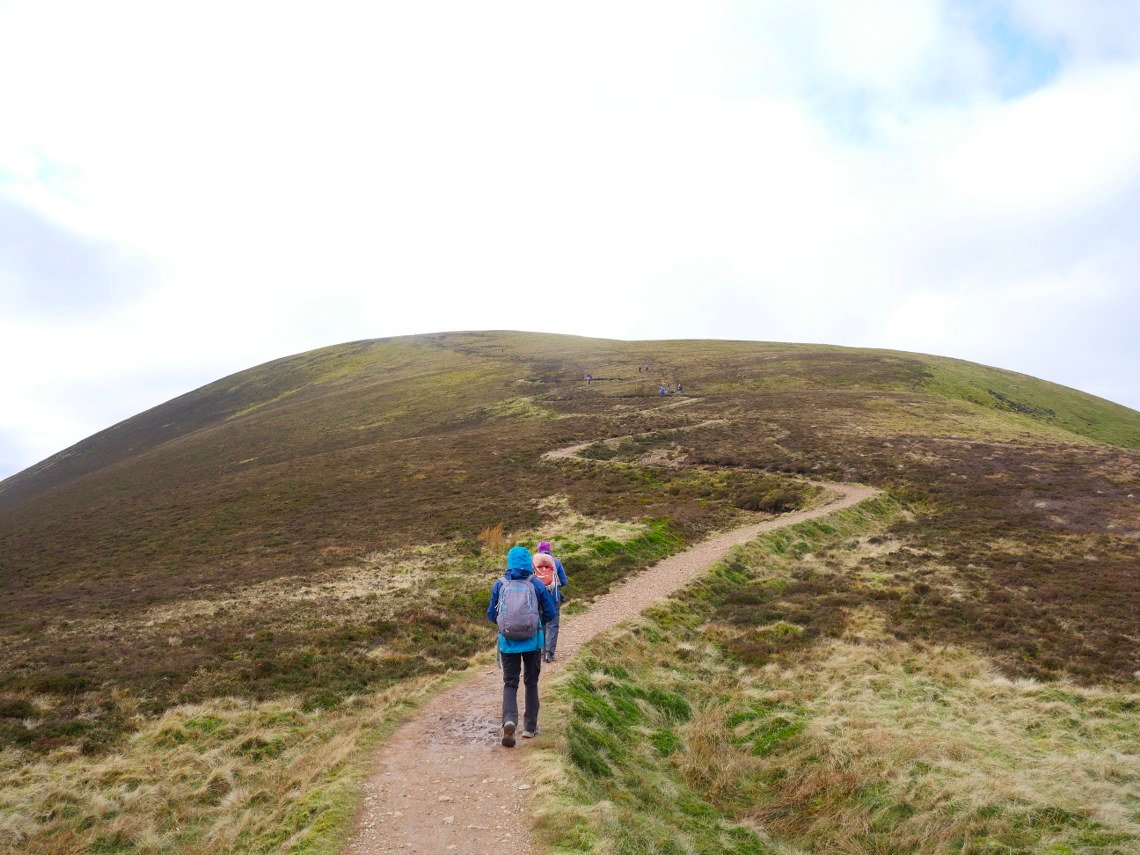 On to the zig-zags of the much discussed manufactured path to Sail.
.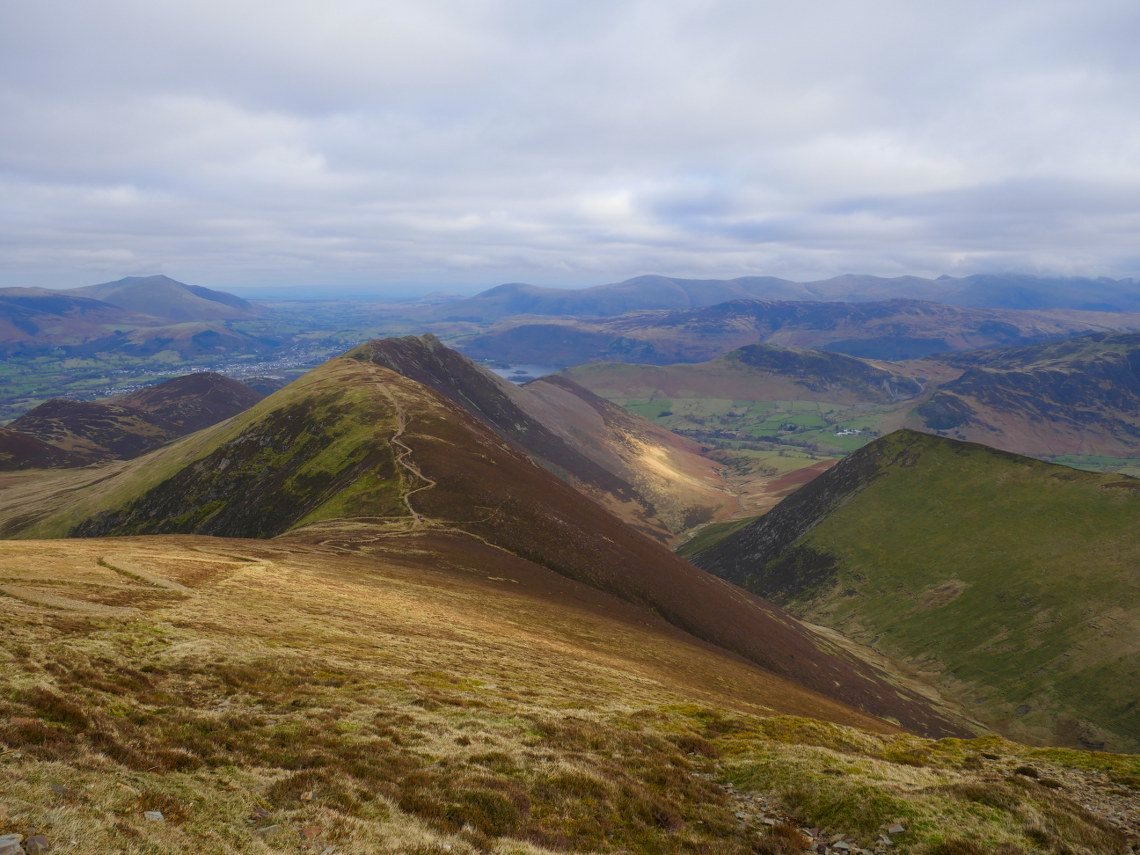 And a look back down from near the top to Scar Crags and Causey Pike.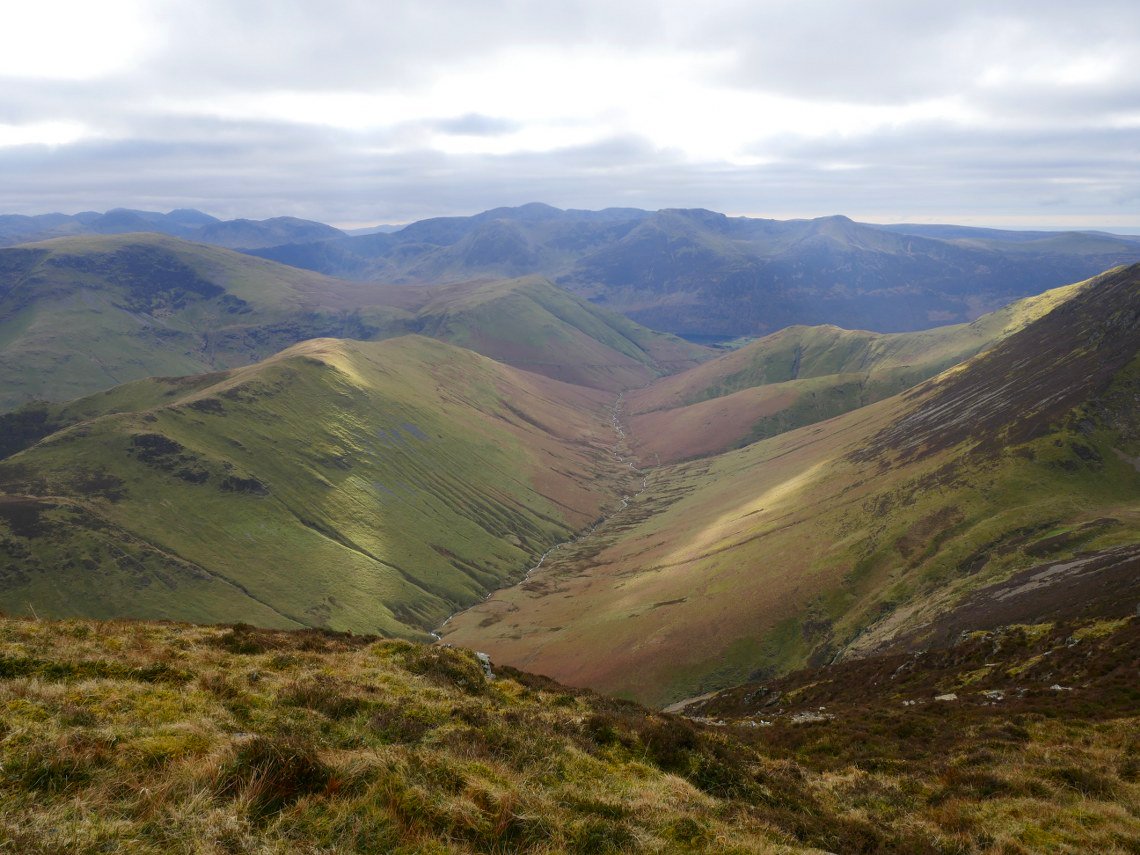 A nice bit of sunshine on Ard Crags and the valley of Sail Beck.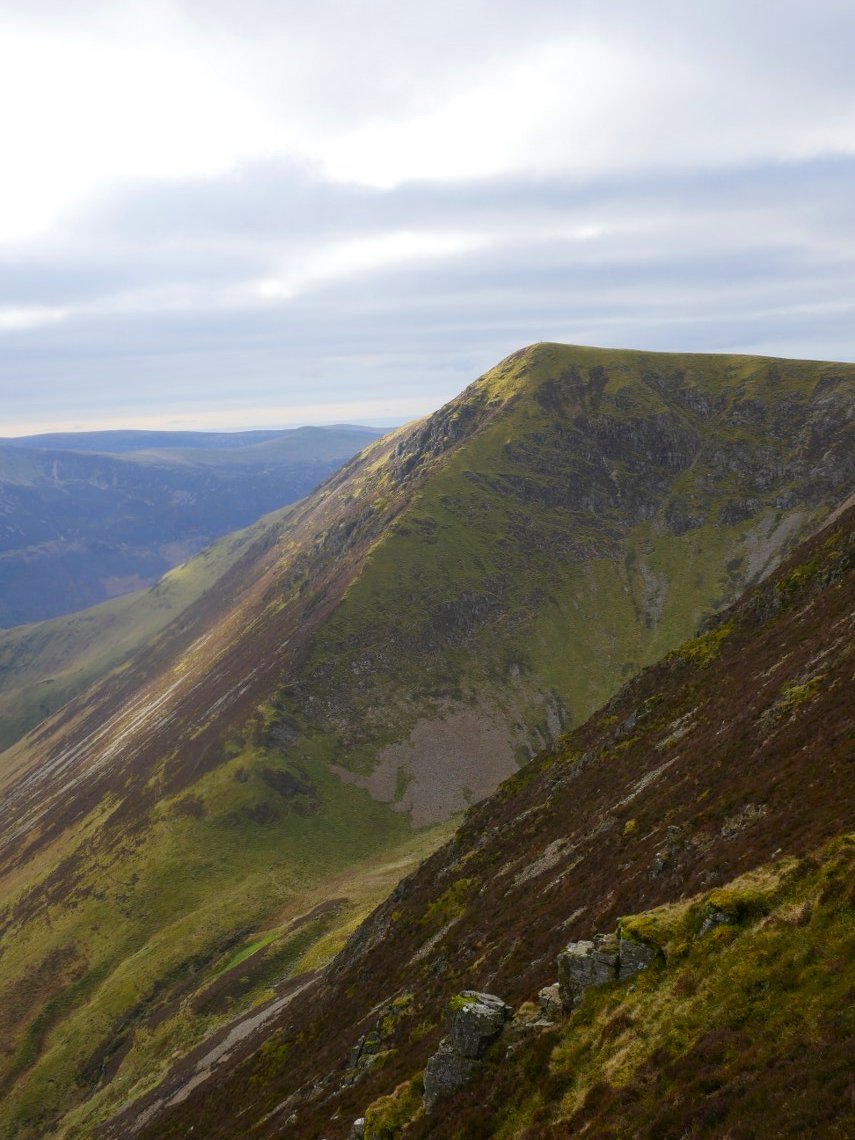 The steep east ridge of Wandope is well seen from the col between Sail and Crag Hill. Addacomb Hole is the small hanging valley on the right
.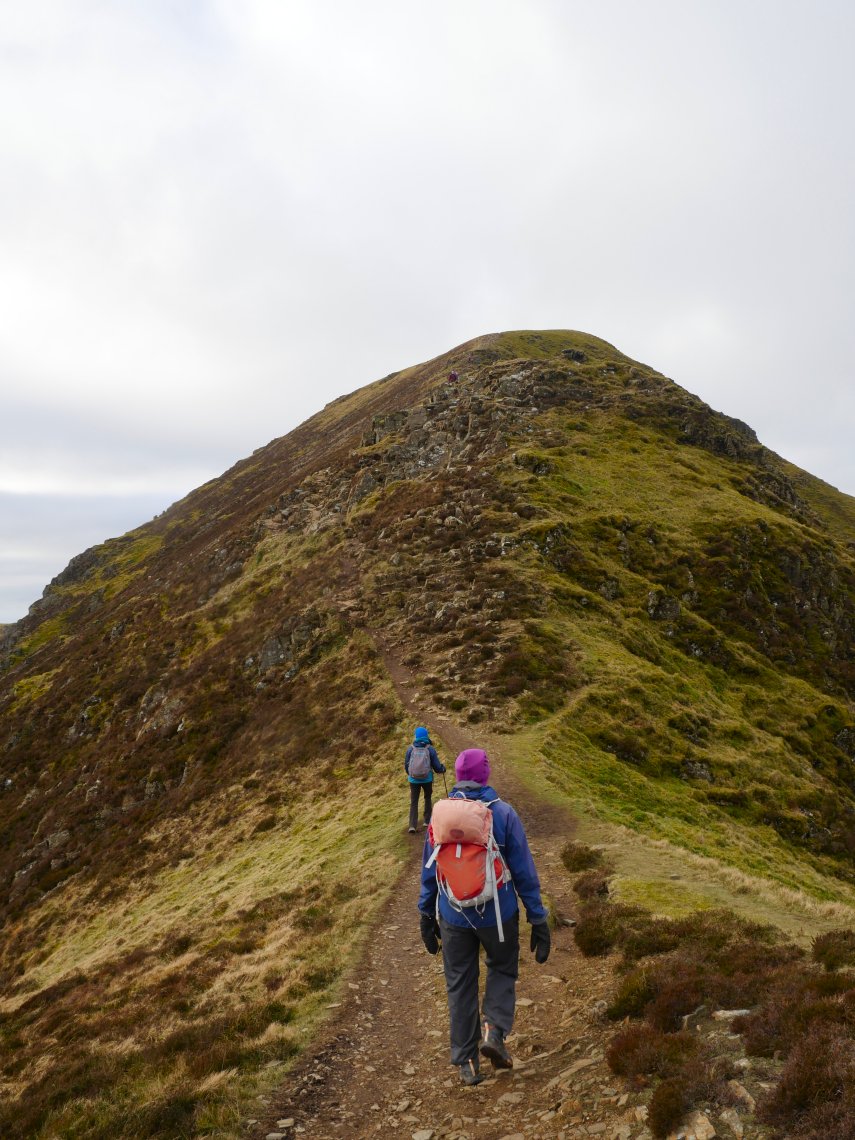 Just about to start the climb of The Scar.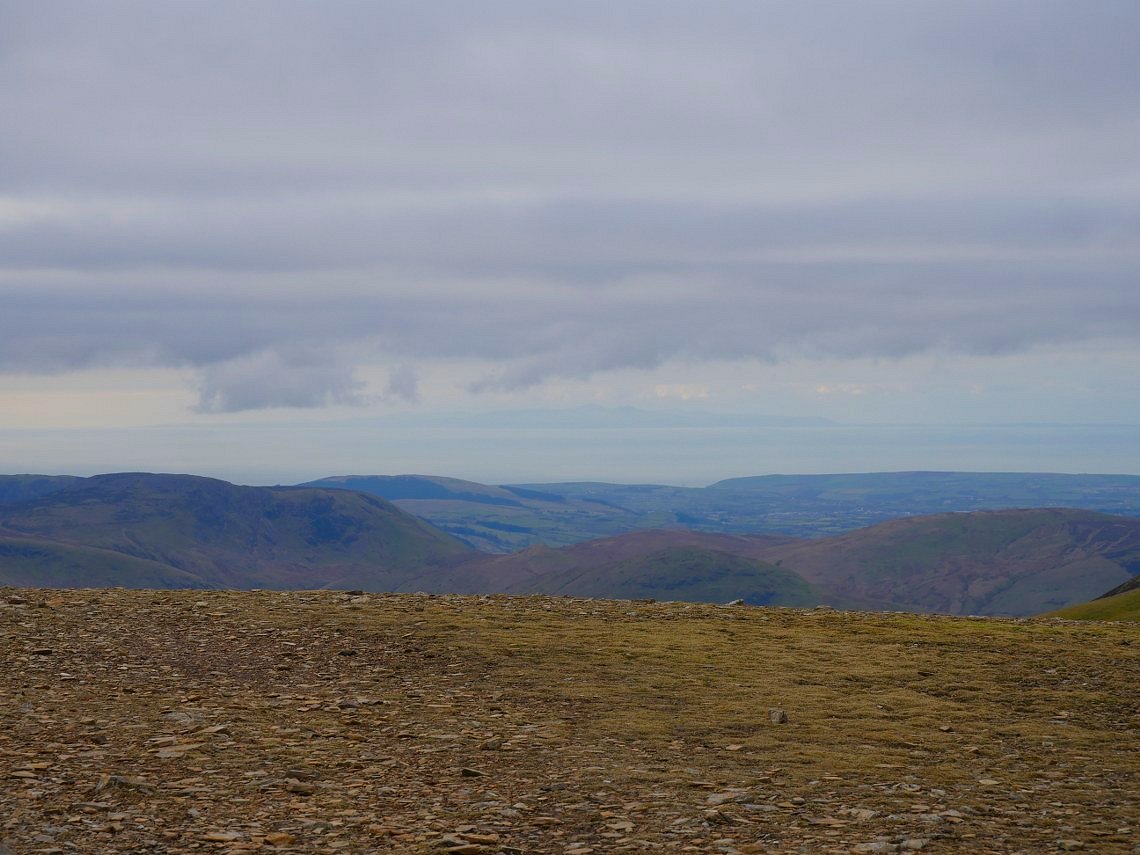 After safely negotiating The Scar we are on to the flat top of Crag Hill from where we get a faint view of the Isle Of Man.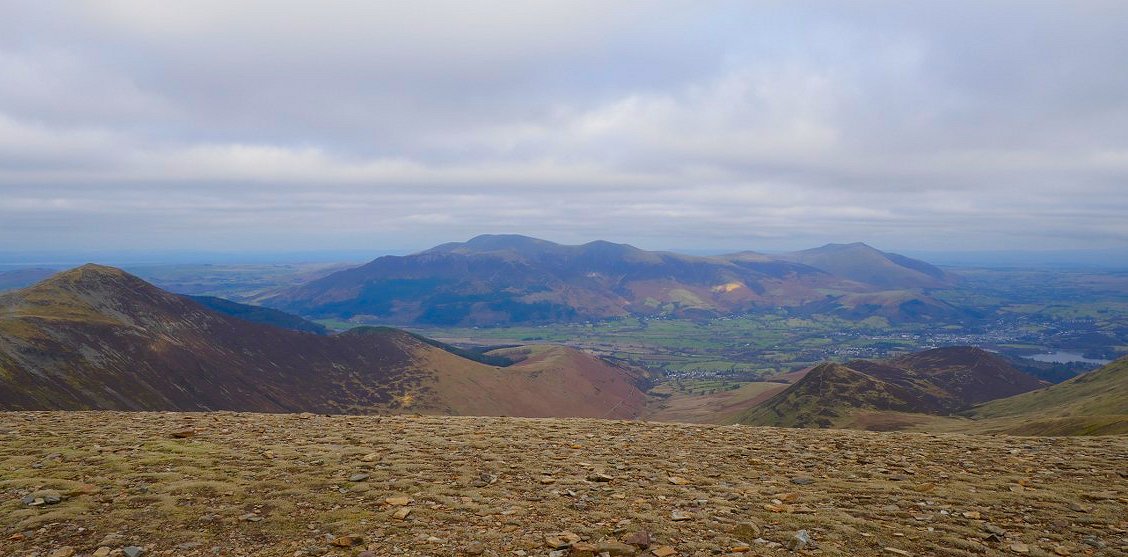 And a slightly less faint view of the northern fells.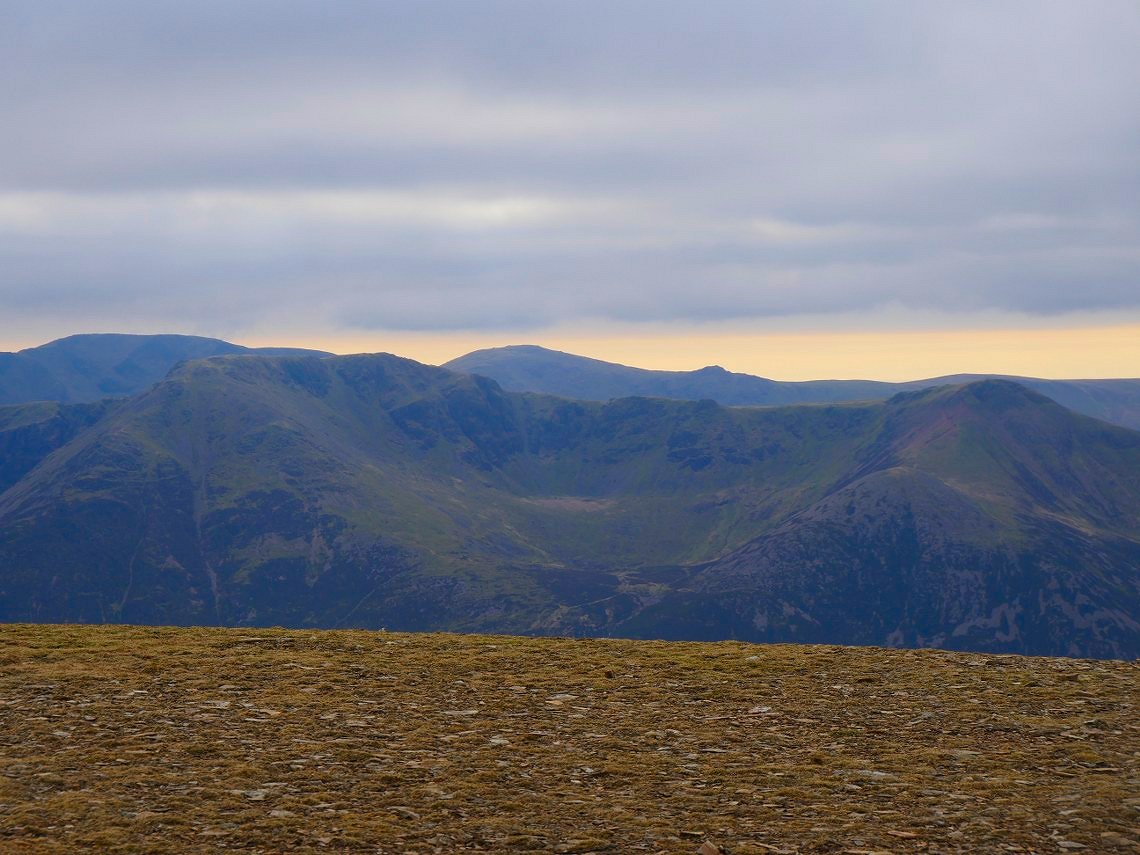 High Stile and Red Pike with Haycock and Little Gowder Crag in the background.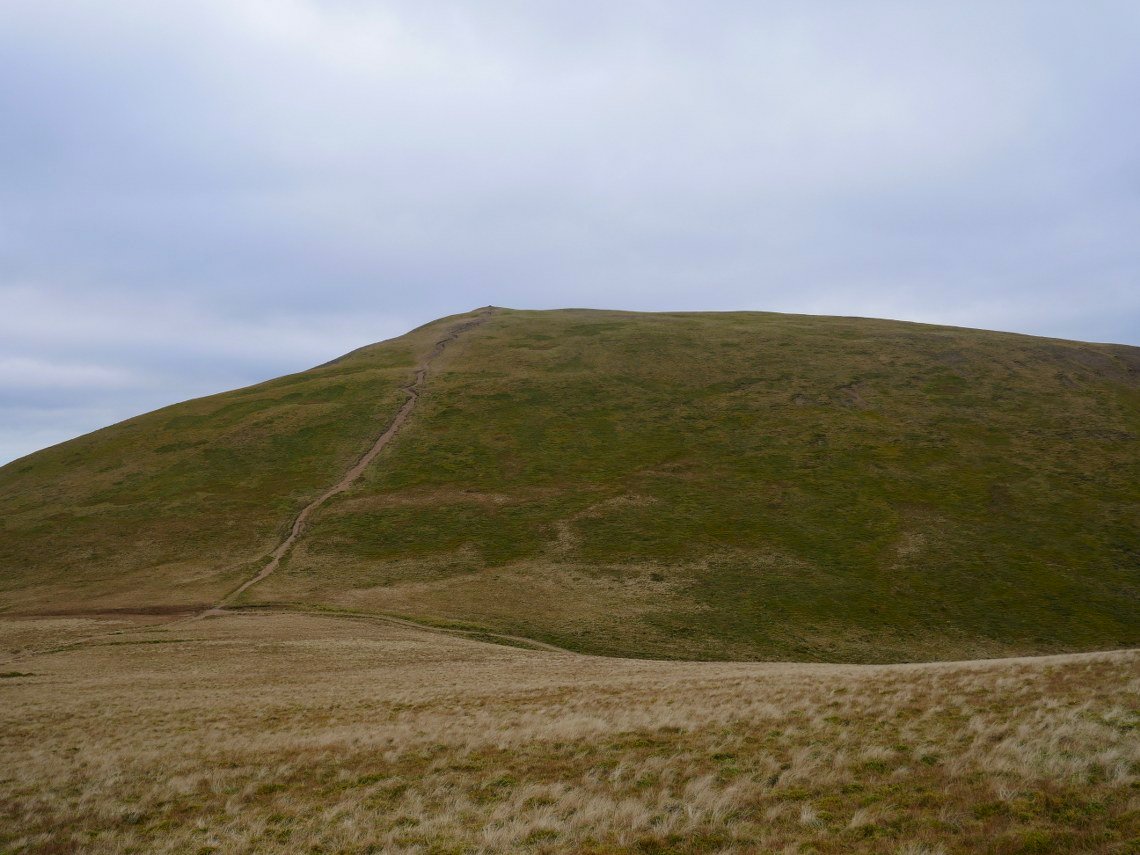 Grasmoor from the drop down to Wandope Moss. Grasmoor is not in our plans today so we turn right downhill to Coledale Hause.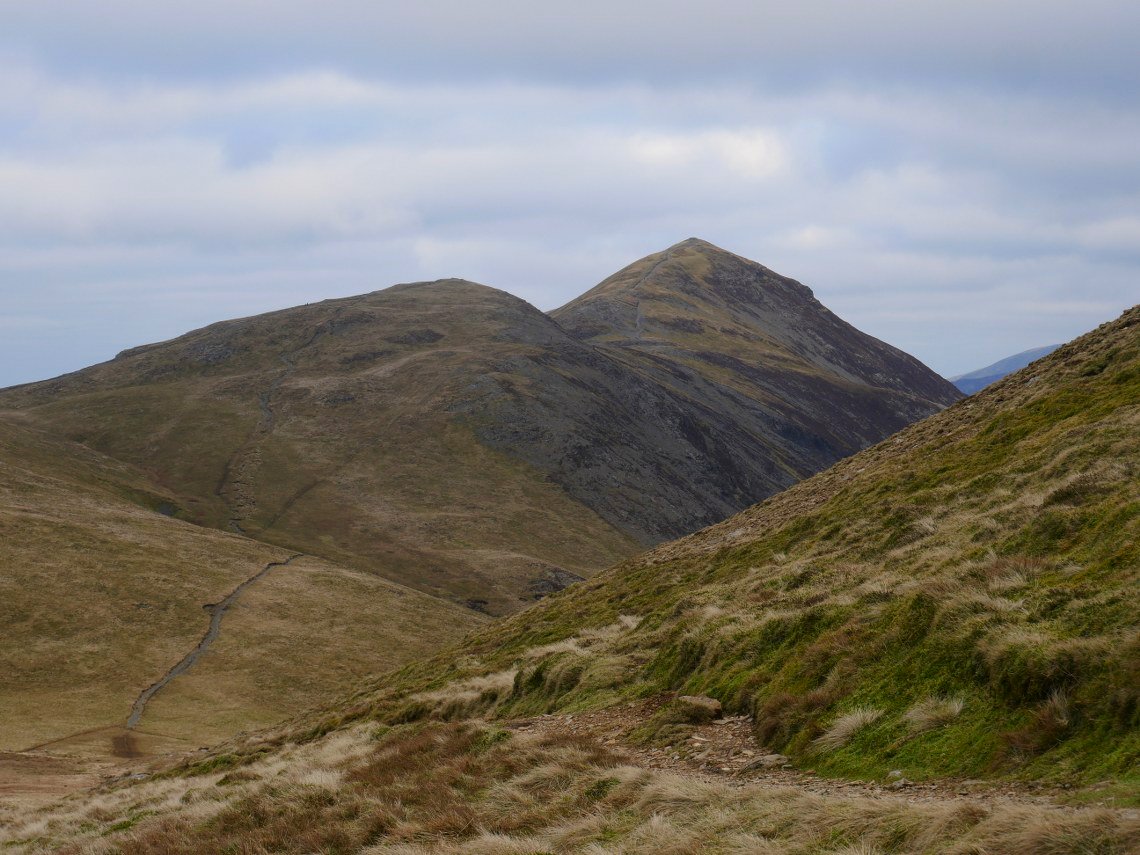 Hobcarton Crag and Grisedale Pike.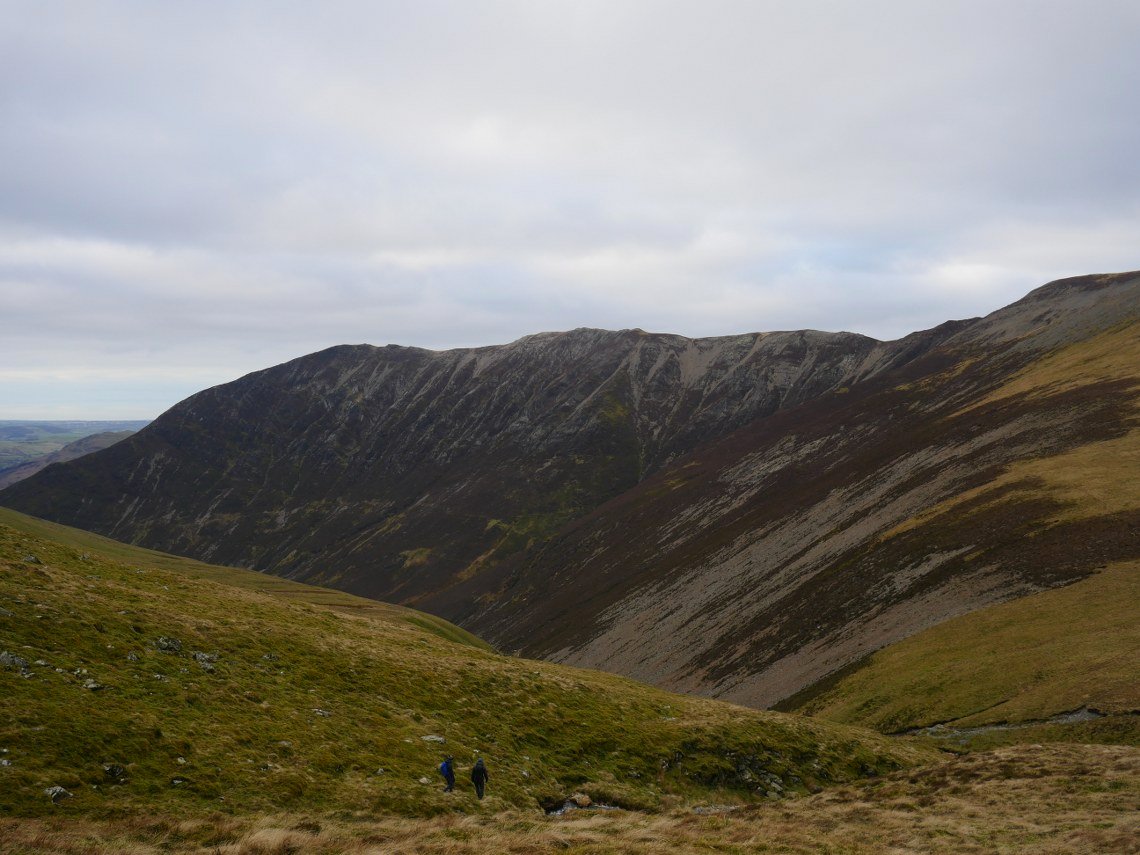 The rugged Gasgale Crags on the side of Whiteside seen from just before we turn right again and take the steep path to the valley bottom..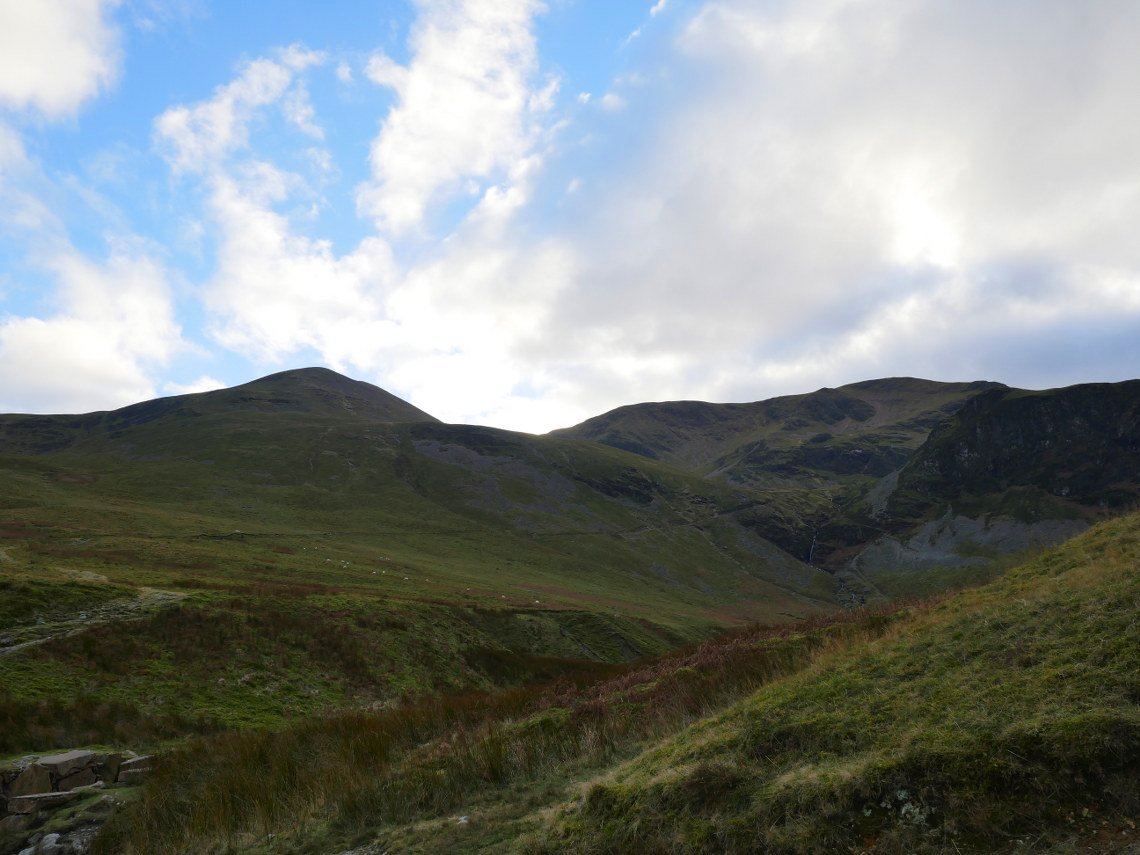 And this is looking back up to Sail and Crag Hill from the crossing of Coledale Beck..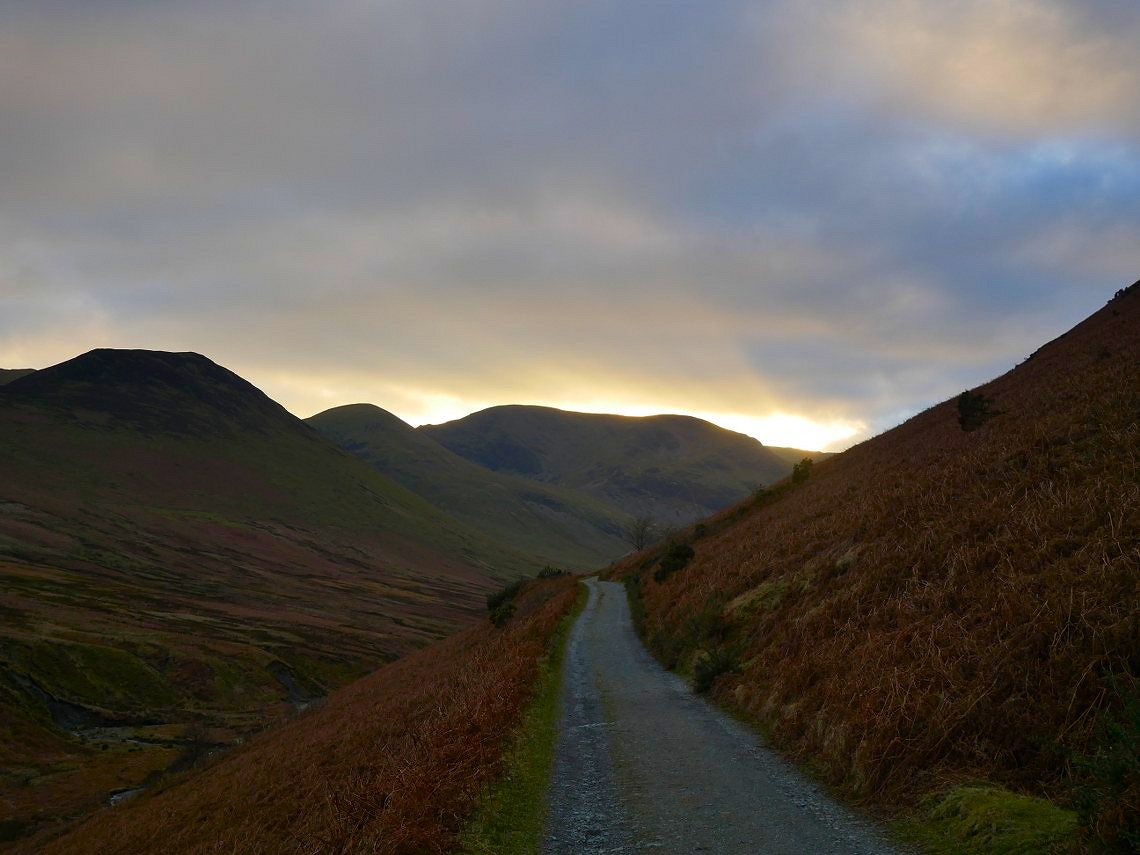 A nice moment of evening sunshine as we make our way back to Braithwaite.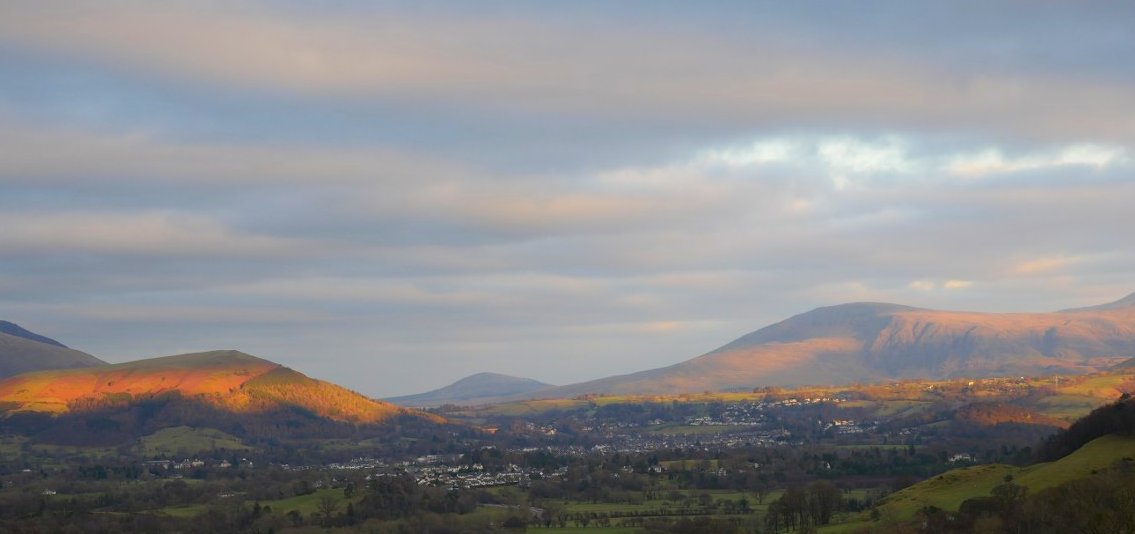 Anyone sitting on Latrigg would be seeing a lovely sunset.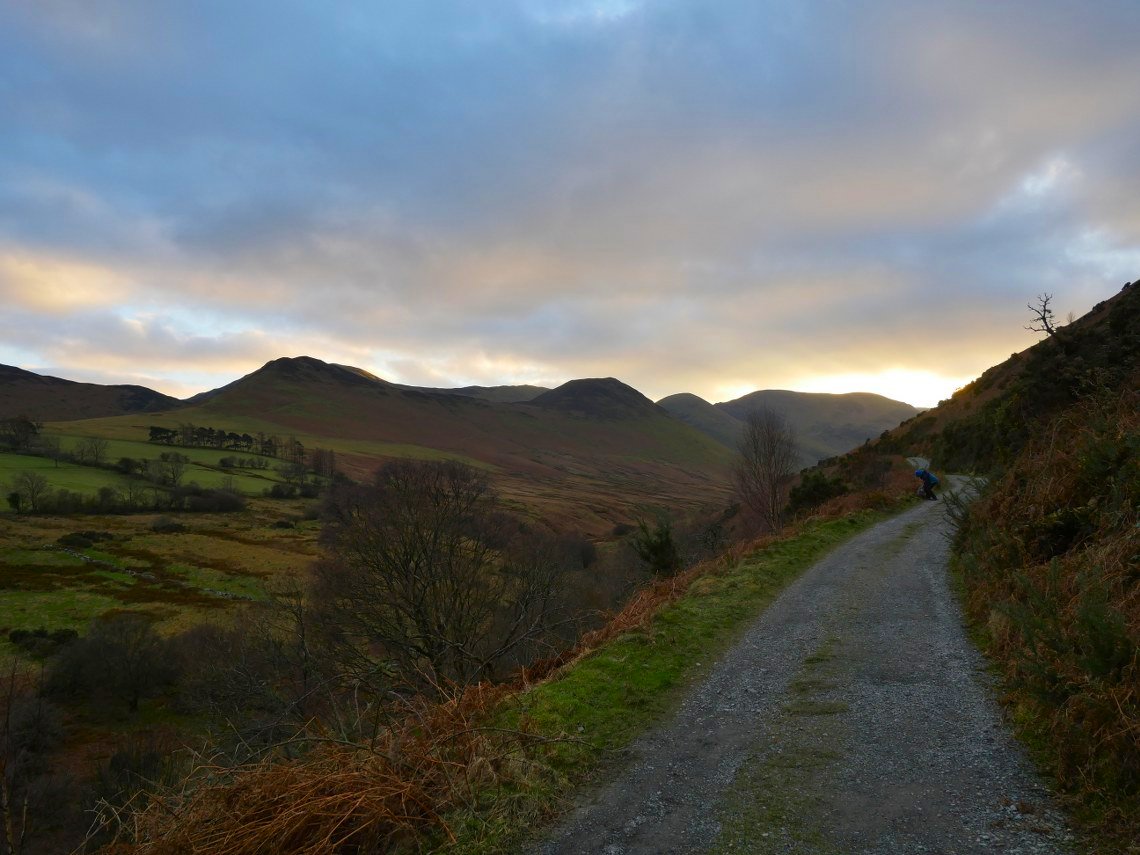 A final look back
Previous walk - A night on Arnside Intake and Coniston Old Man - Next walk - Green Rd to Ravenglass via Eskdale